You won't believe how good these are. Make these for that special Christmas dinner or to show your little family how much you Love them. These are just that good..and Easy! Enjoy!
6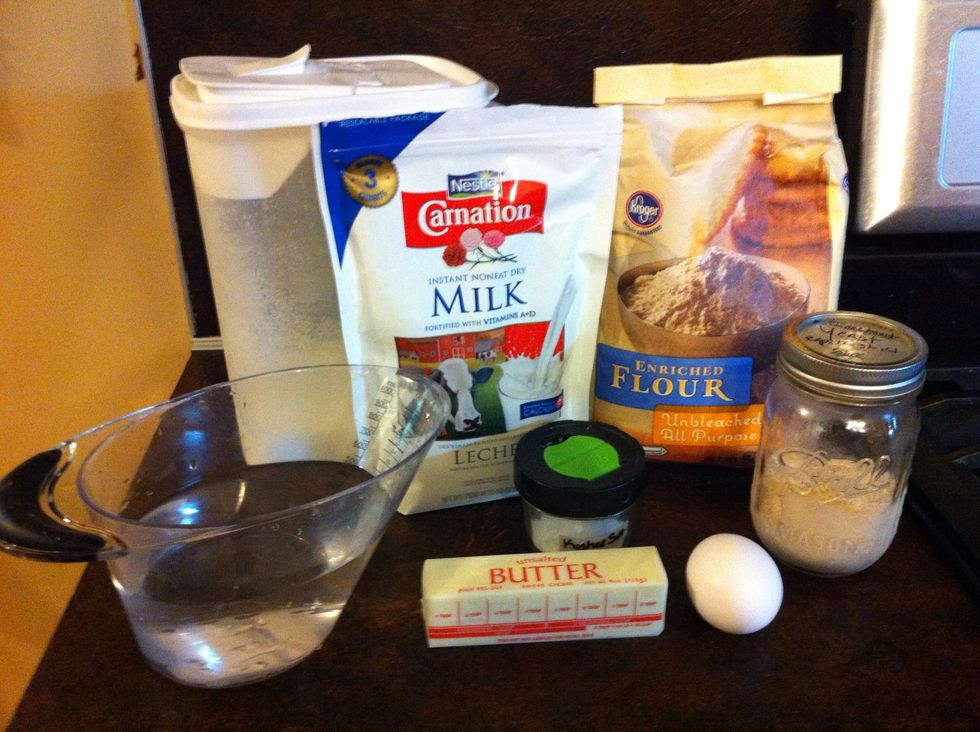 Gather Ingredients.✔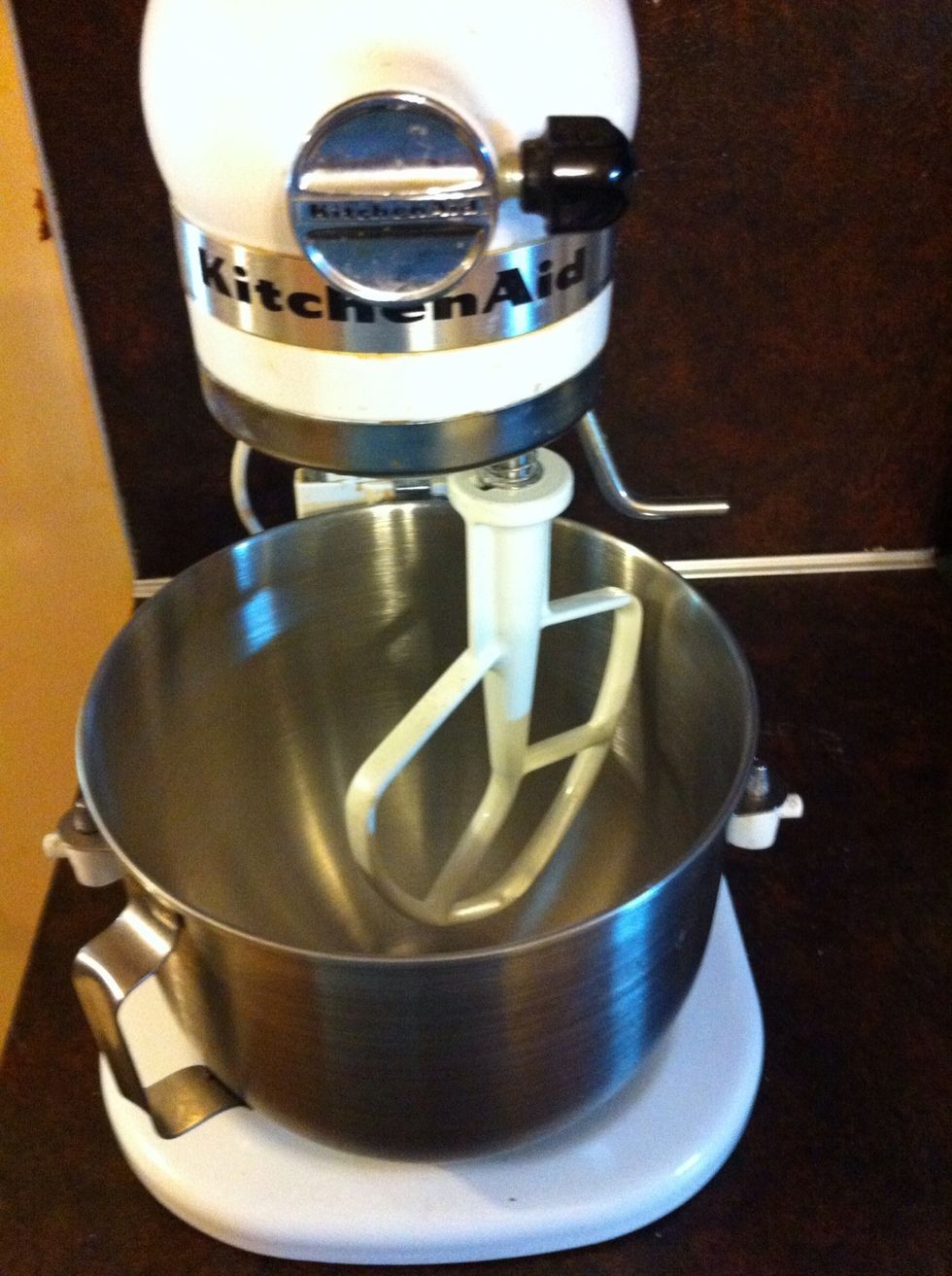 Set up your mixer with the mixing paddle...,Now you can make this by hand but that will take out the ..Easy..😉😉😉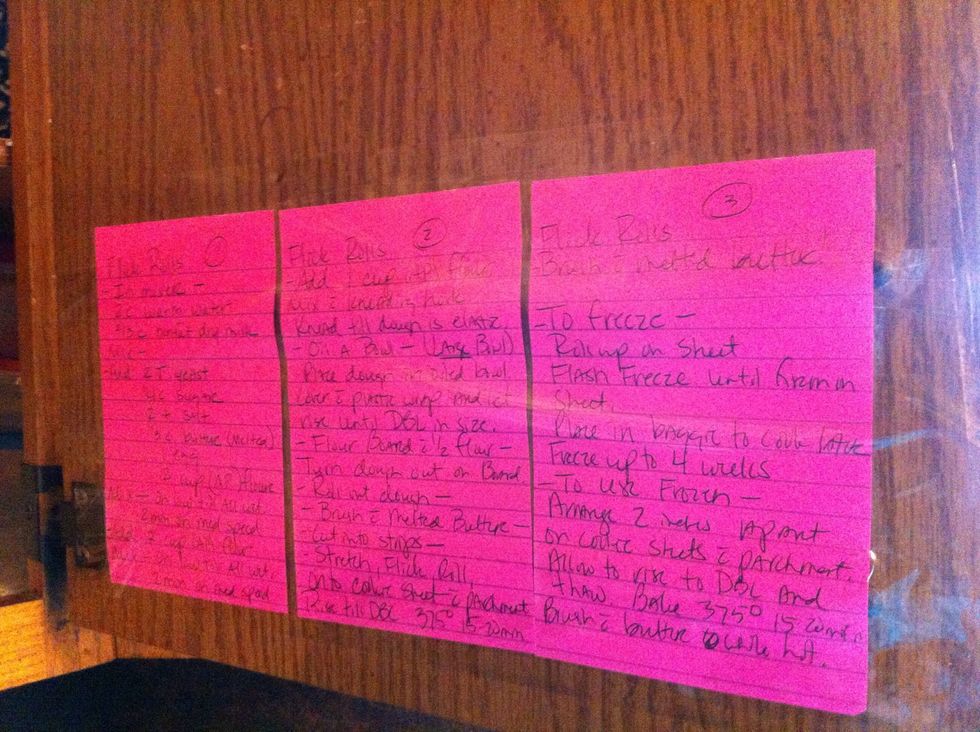 📝 TIP: I tape my frequent used favorite recipes to the insides of my cabinet doors. I always have it handy. 👊👊👊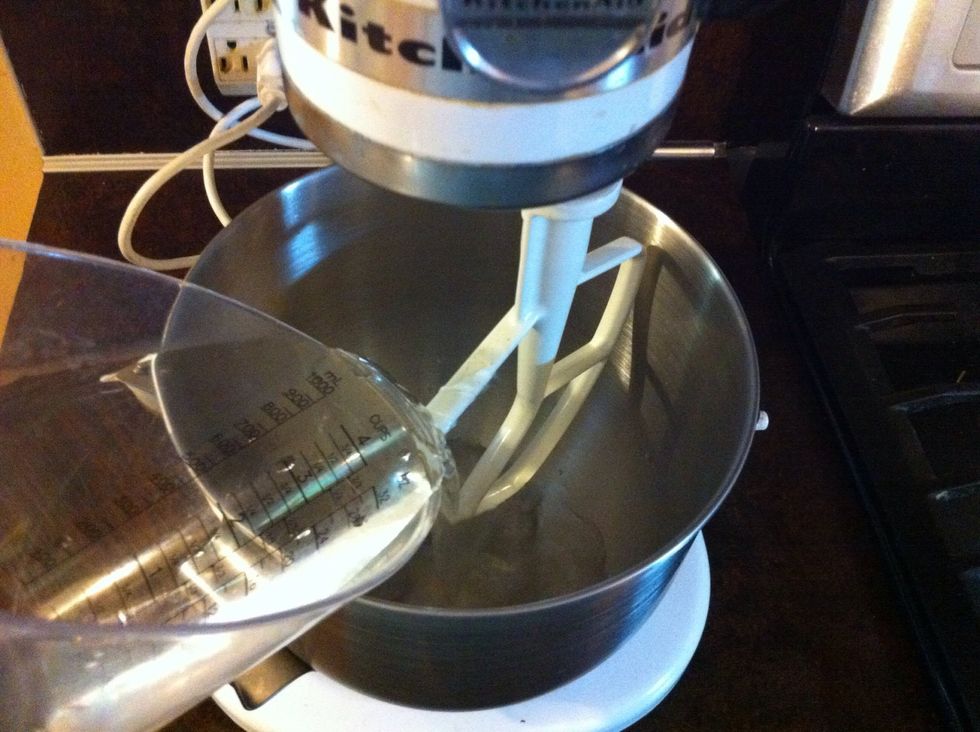 Start with 2 cups of warm water. 💦💦💦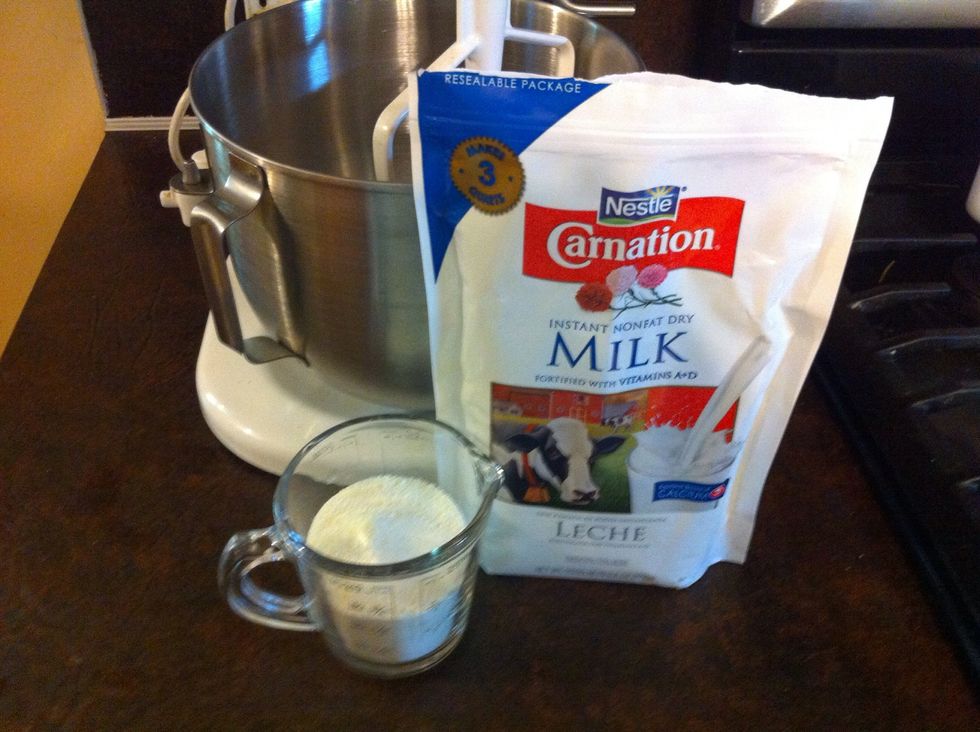 Add 2/3 cup Nonfat dry milk.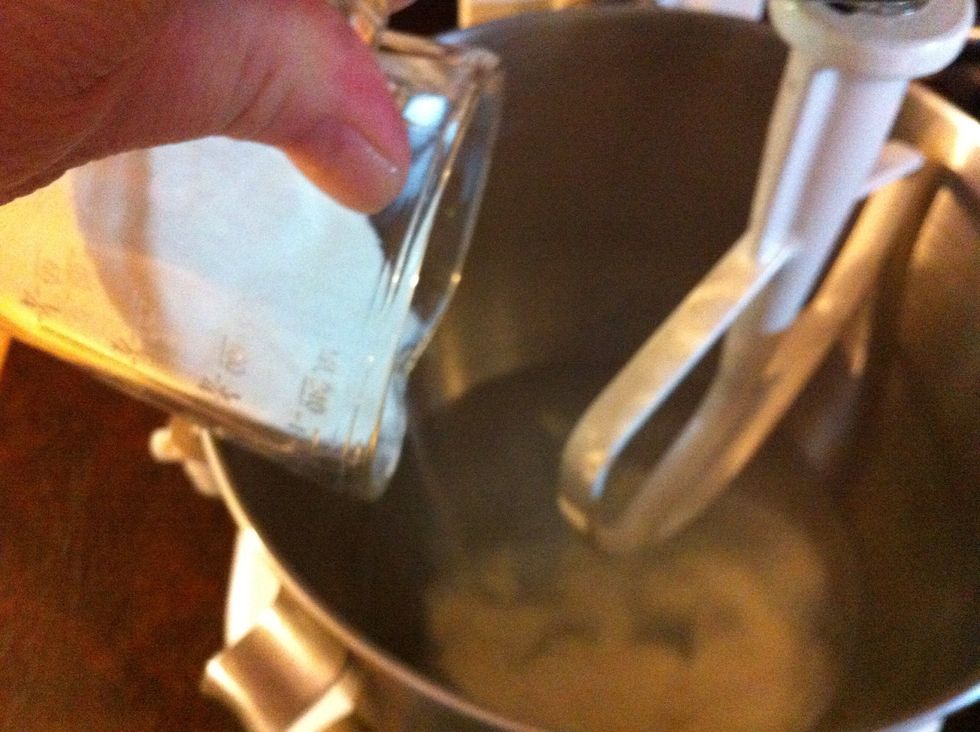 Pour dry milk into the warm water.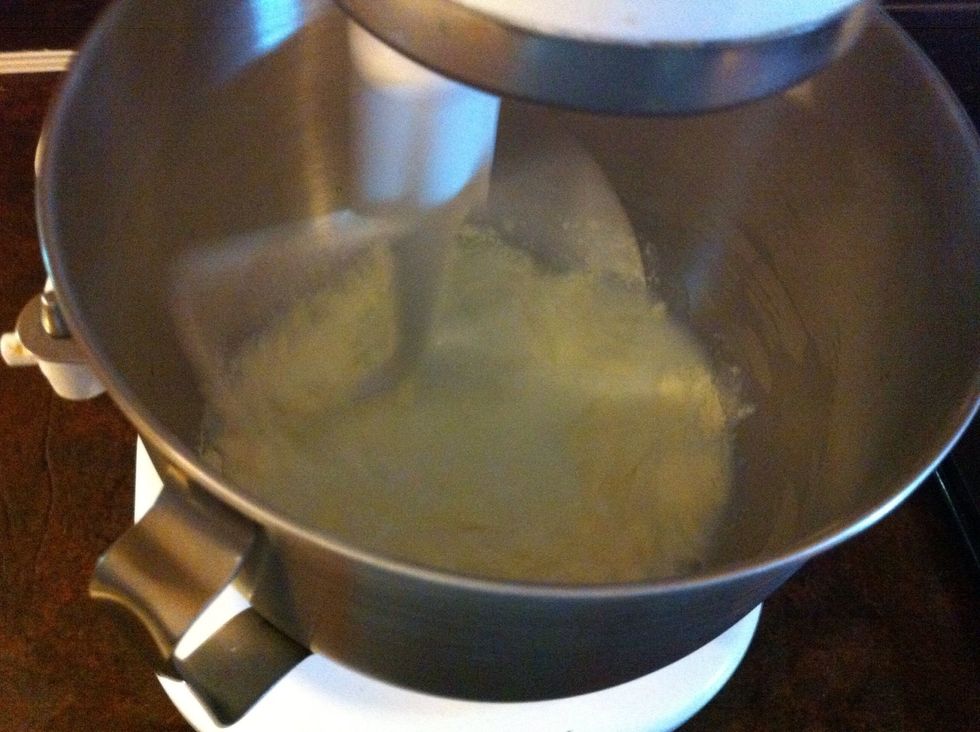 And mix.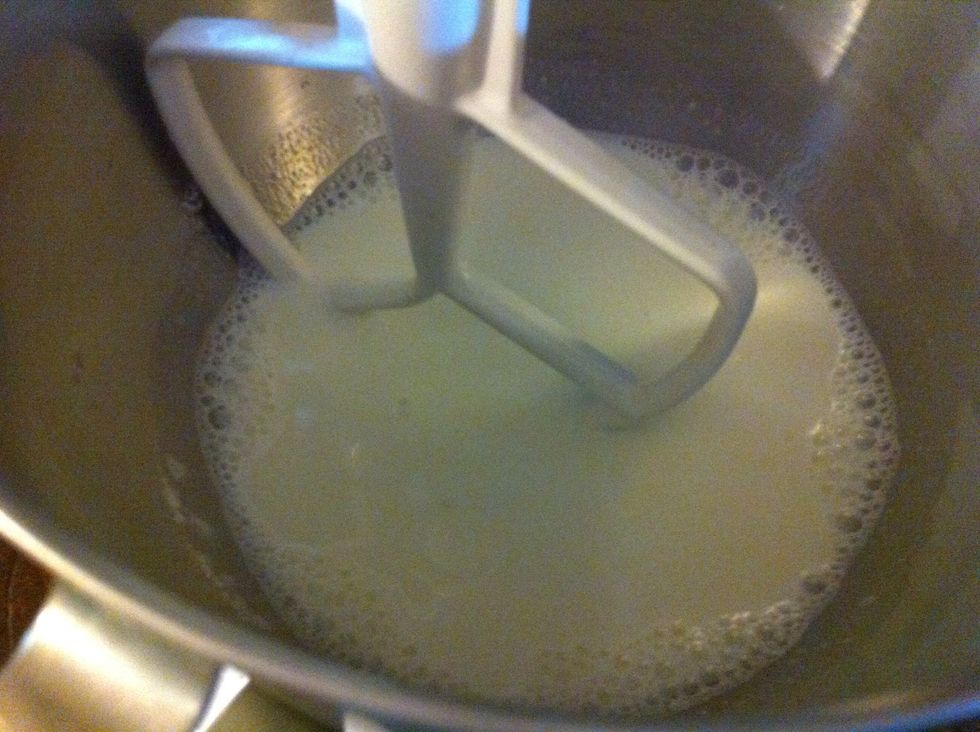 Warm non fat milk.👏👏👏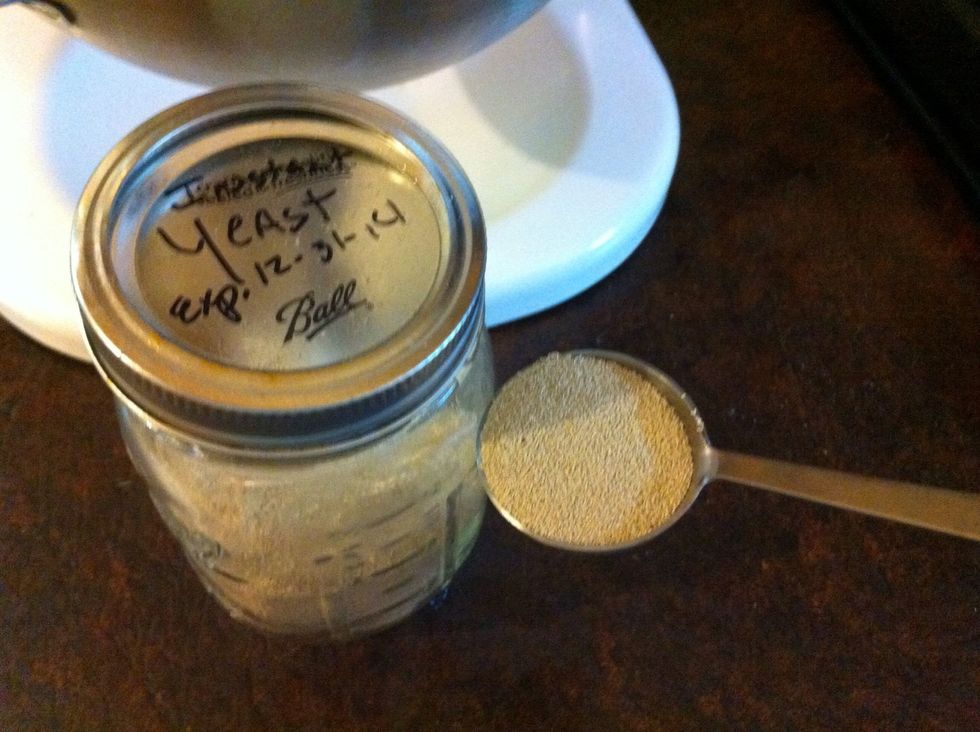 Add 2 Tablespoons of dry yeast. I buy in bulk, and keep in a mason jar in the freezer. But you can just use those yeast packets. Two packets is the same as 2 T of yeast.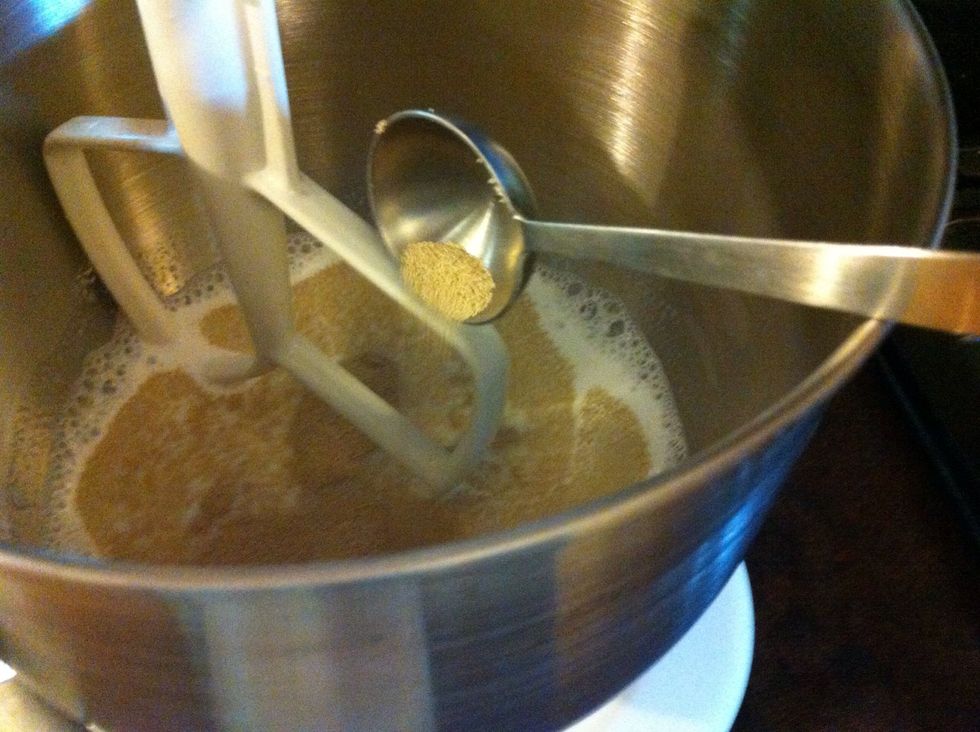 Pour into milk mix. Do not mix yet.
Measure 1/4 cup sugar. I'm using granulated.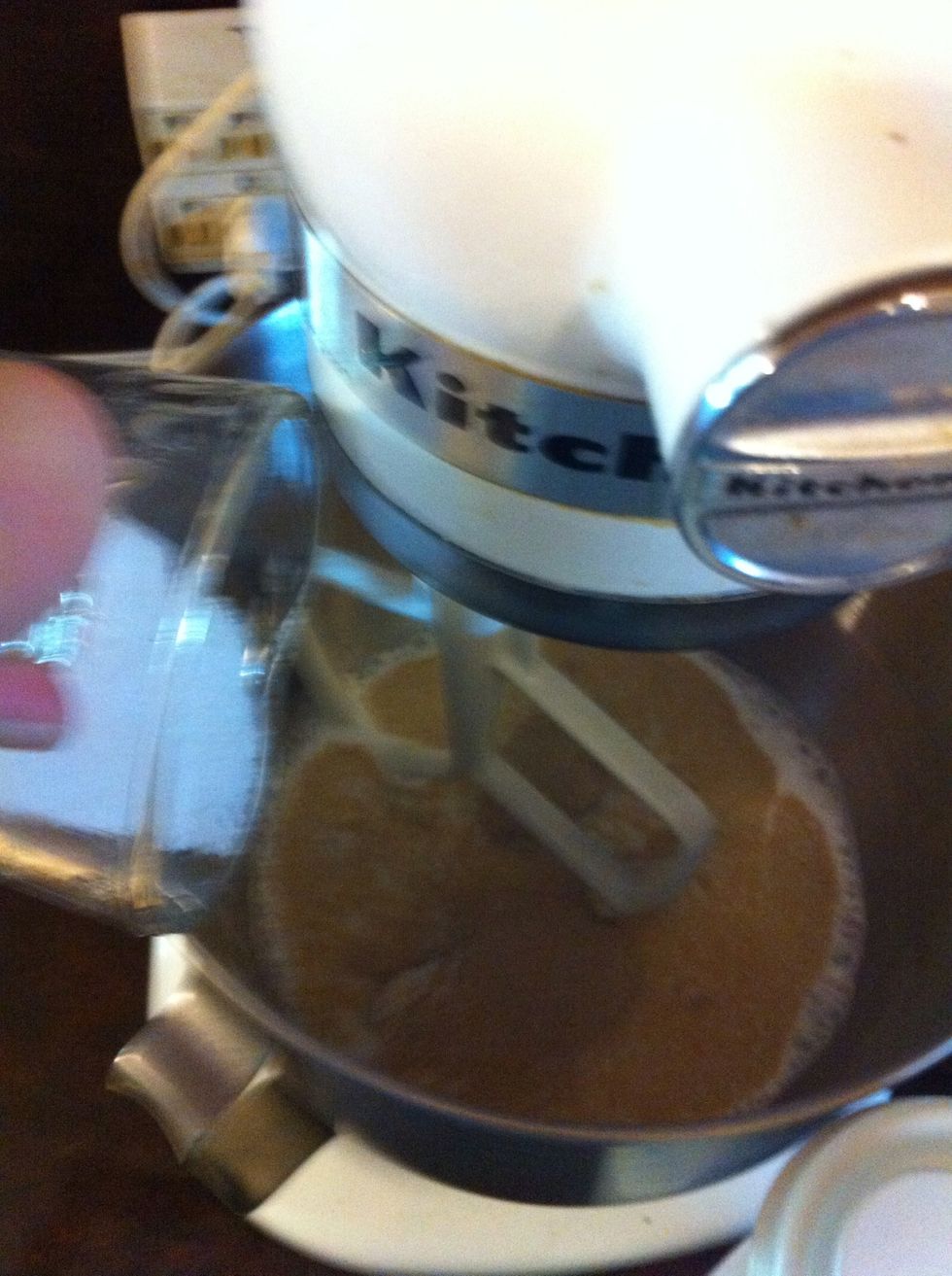 Pour in. Do not mix yet.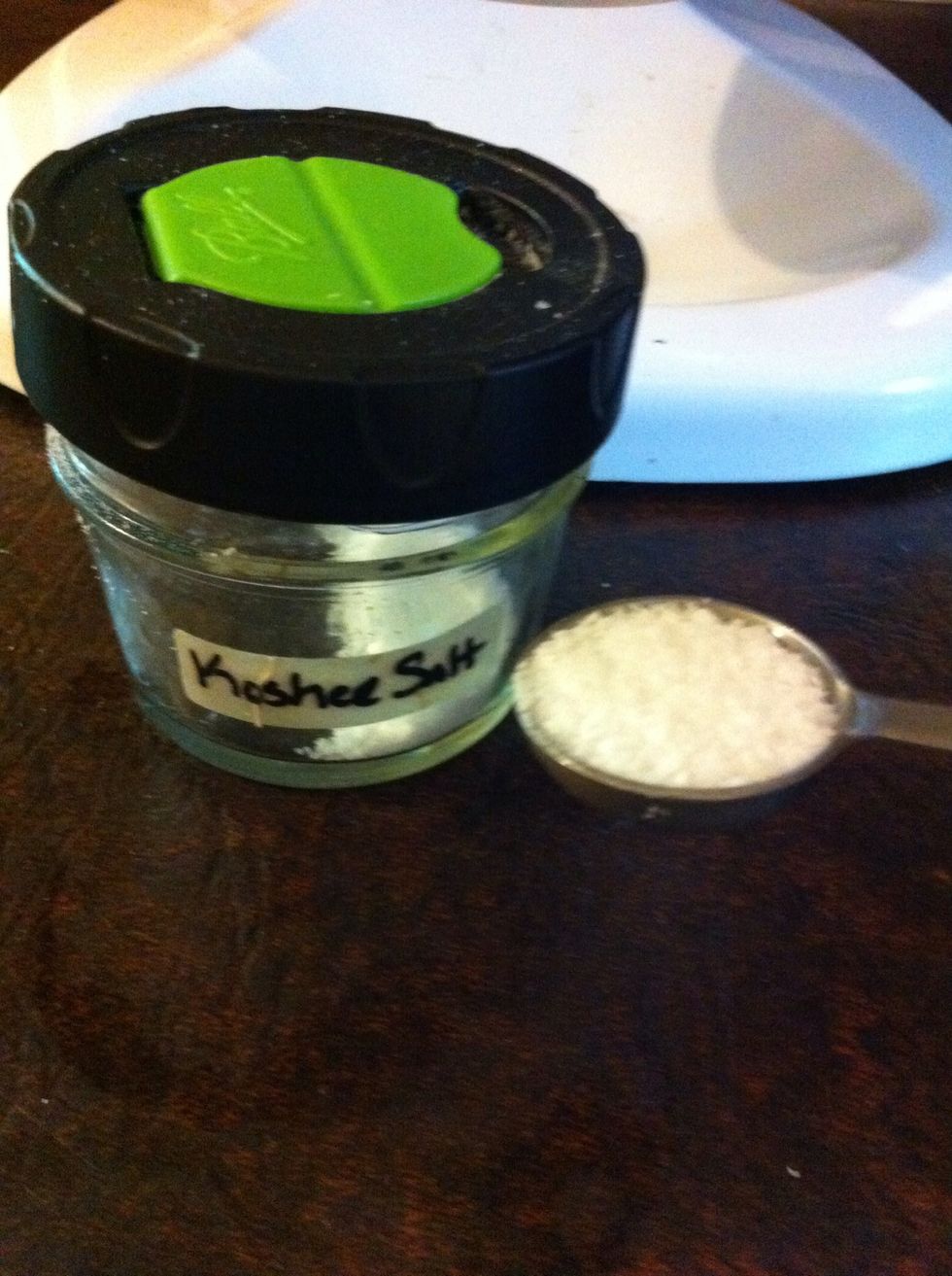 Add 2 teaspoons salt. I'm using Kosher. Don't you just love these great little spice containers from Ball? They are near the canning jars at the store.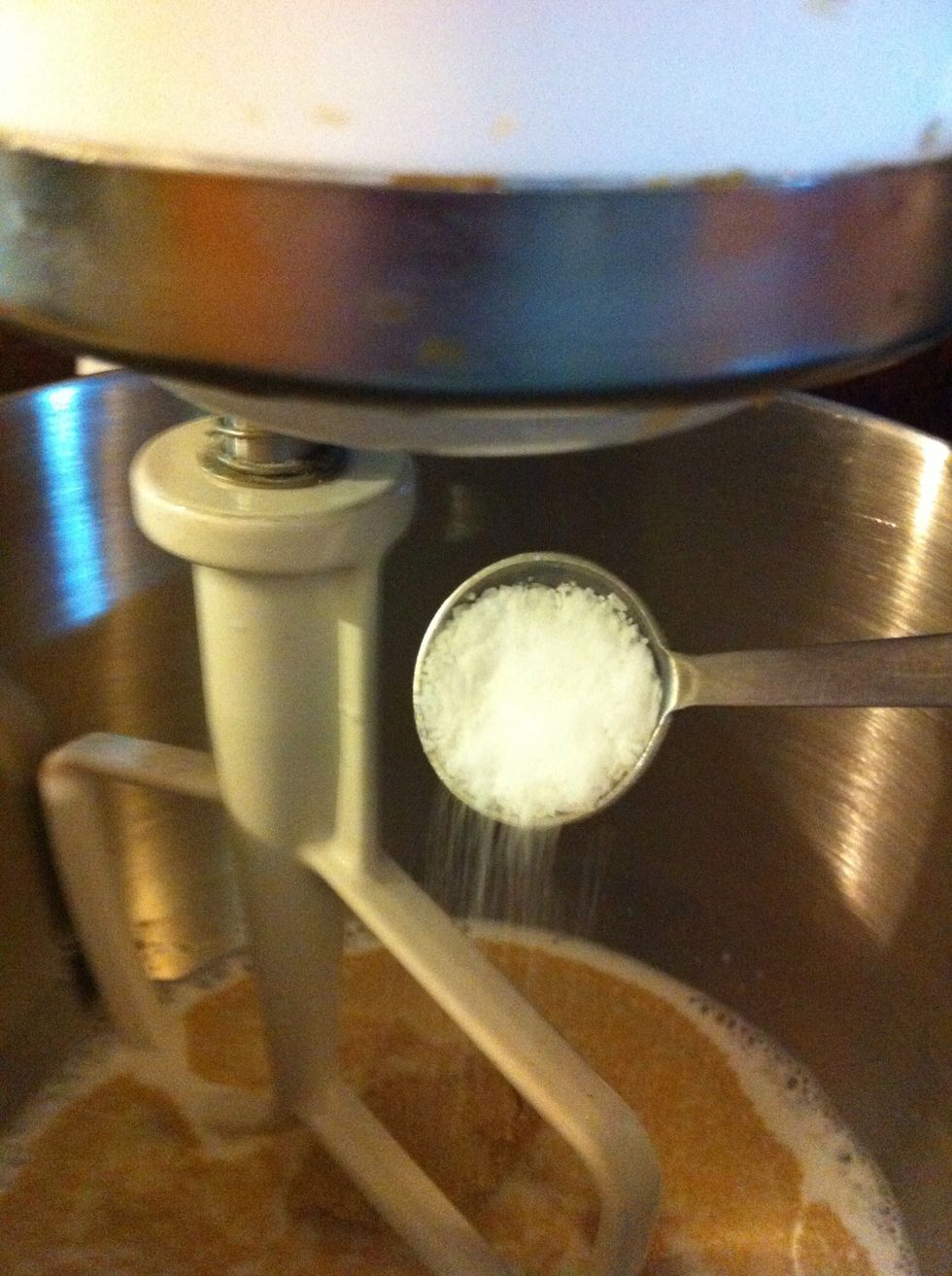 Salt in but not on top of the yeast. Do not mix yet.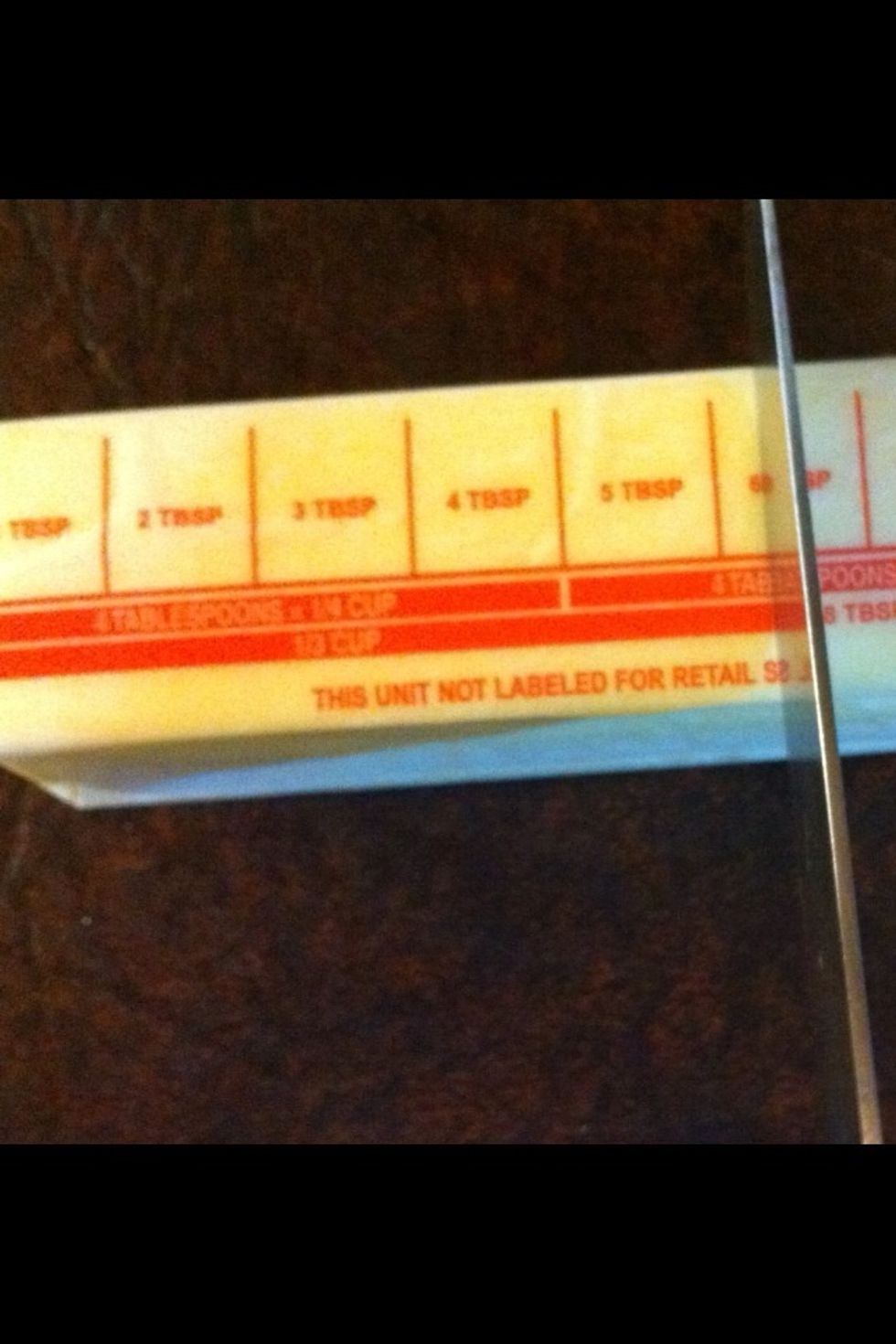 Now we need 1/3 cup butter. I only use real butter. See on the stick it tells you how much a 1/3 cup is? Cut right there. Save the rest of the stick to butter later.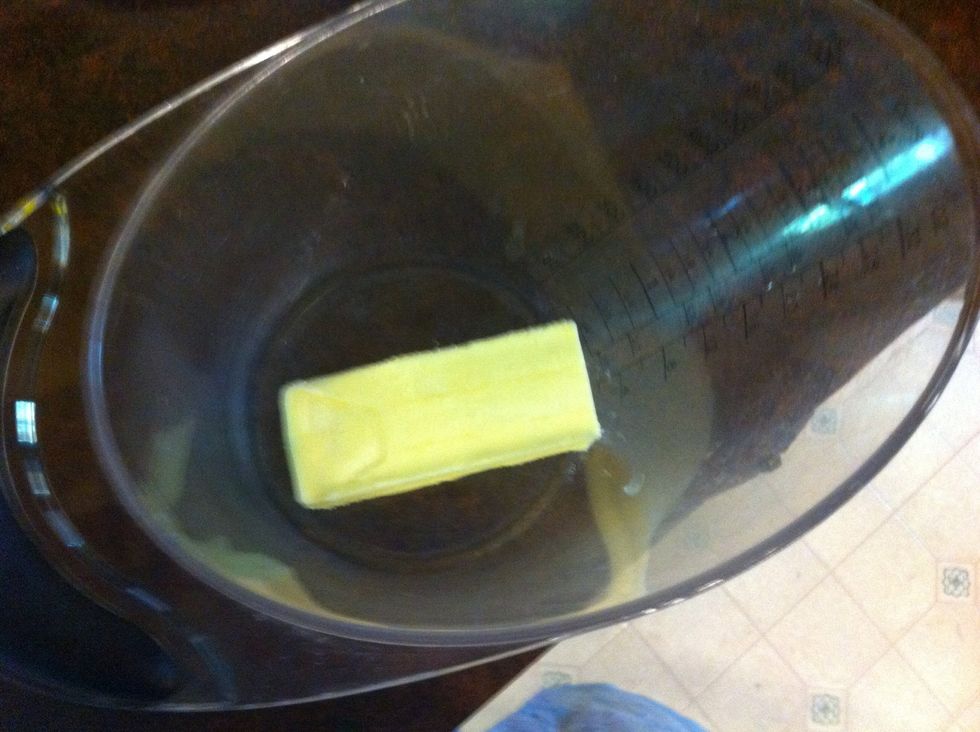 Unwrap and put in a cup. ...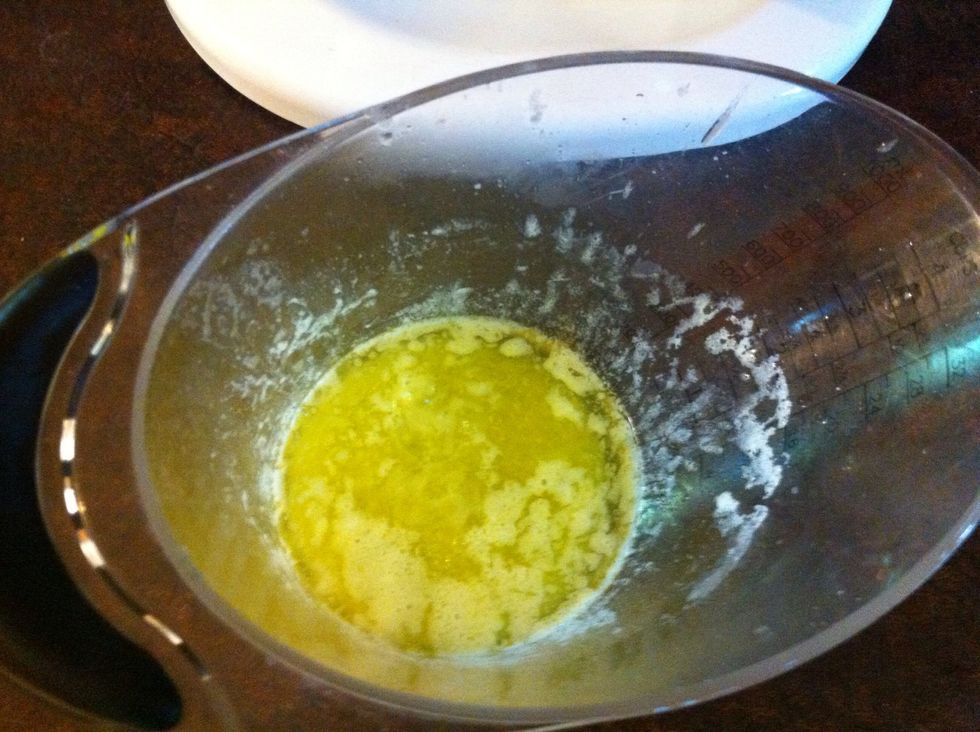 Microwave for a minute to melt. ♨ If you are using margarine, allow to cool a little before adding. The melting point of margarine is higher than real butter.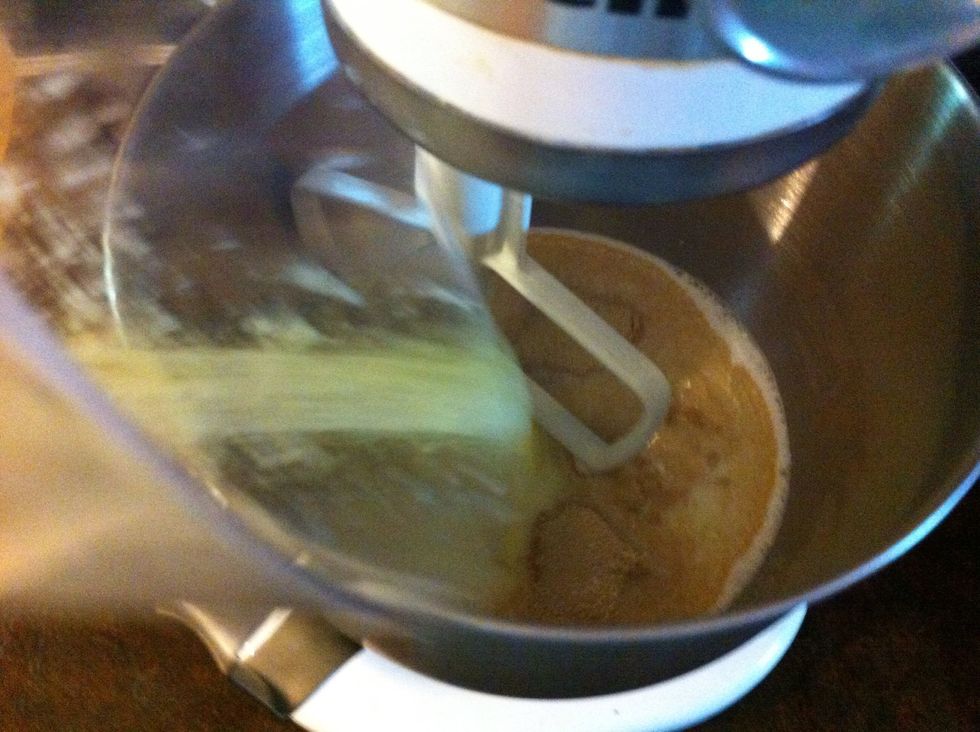 Pour straight in but not directly on the yeast. Remember do not mix until instructed.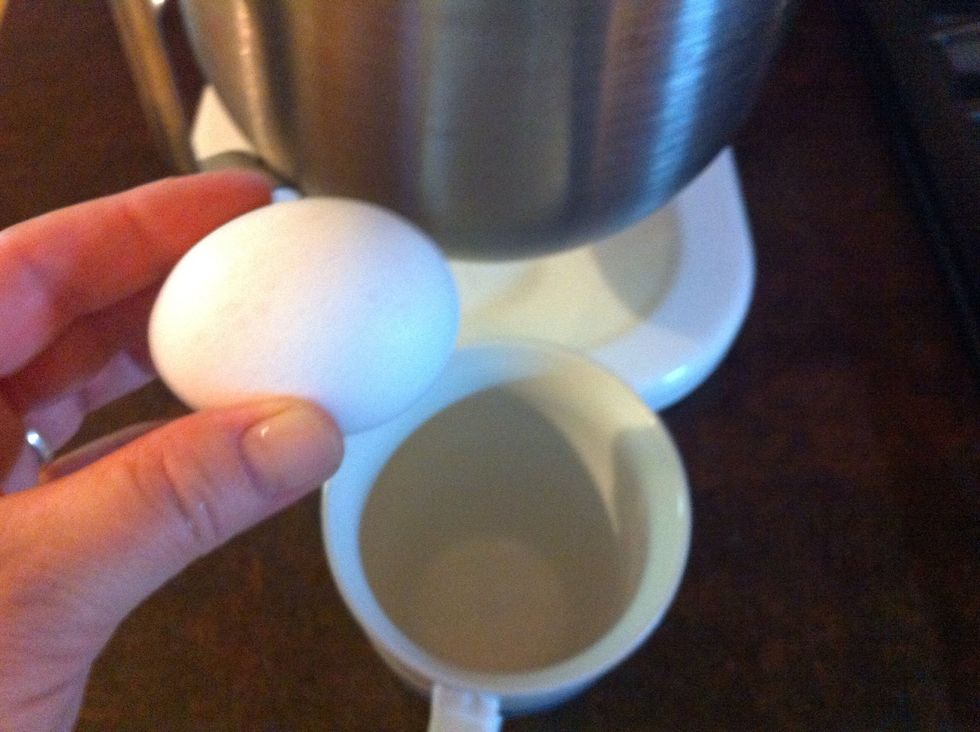 Grab an egg.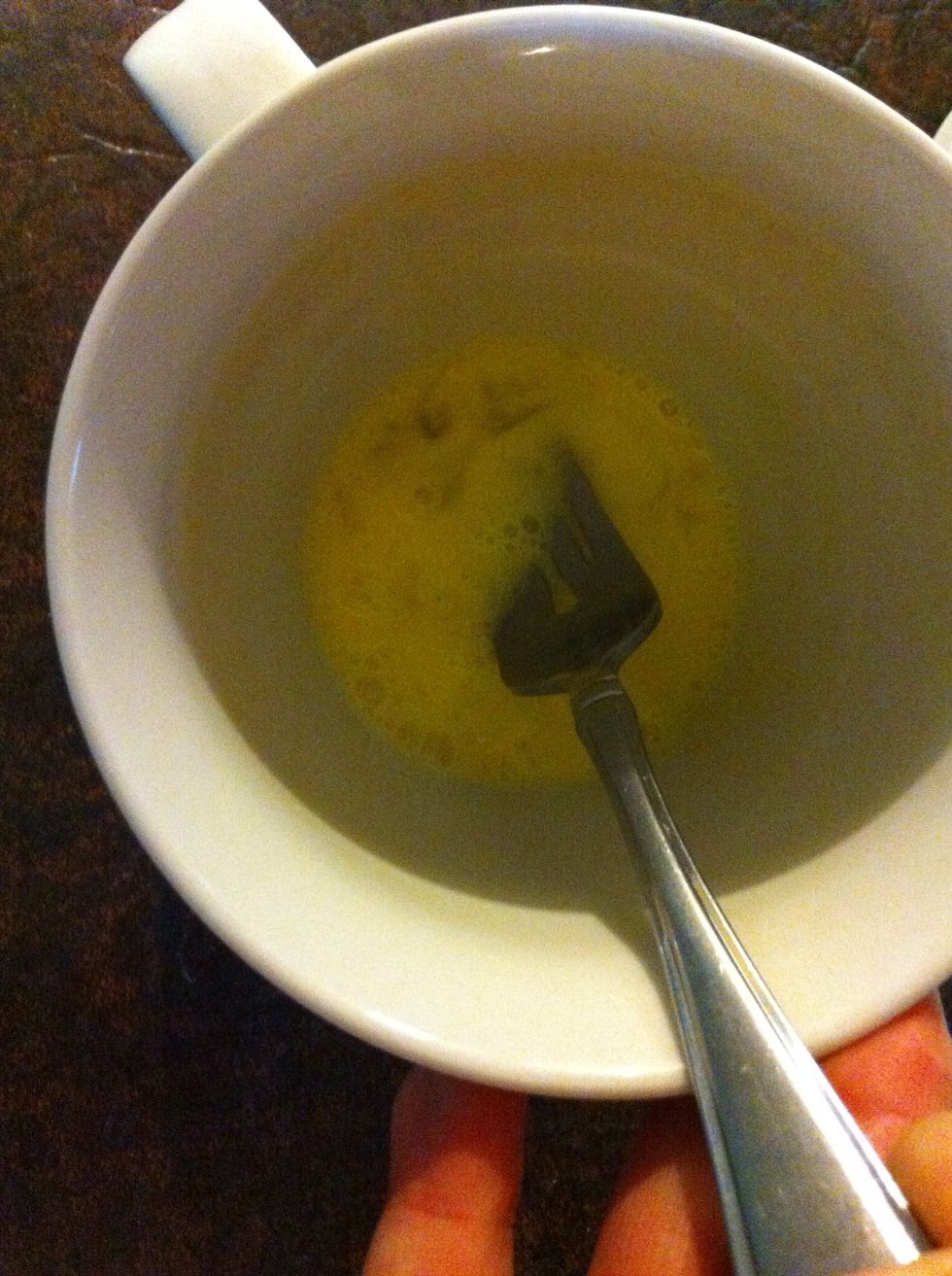 Beaten well.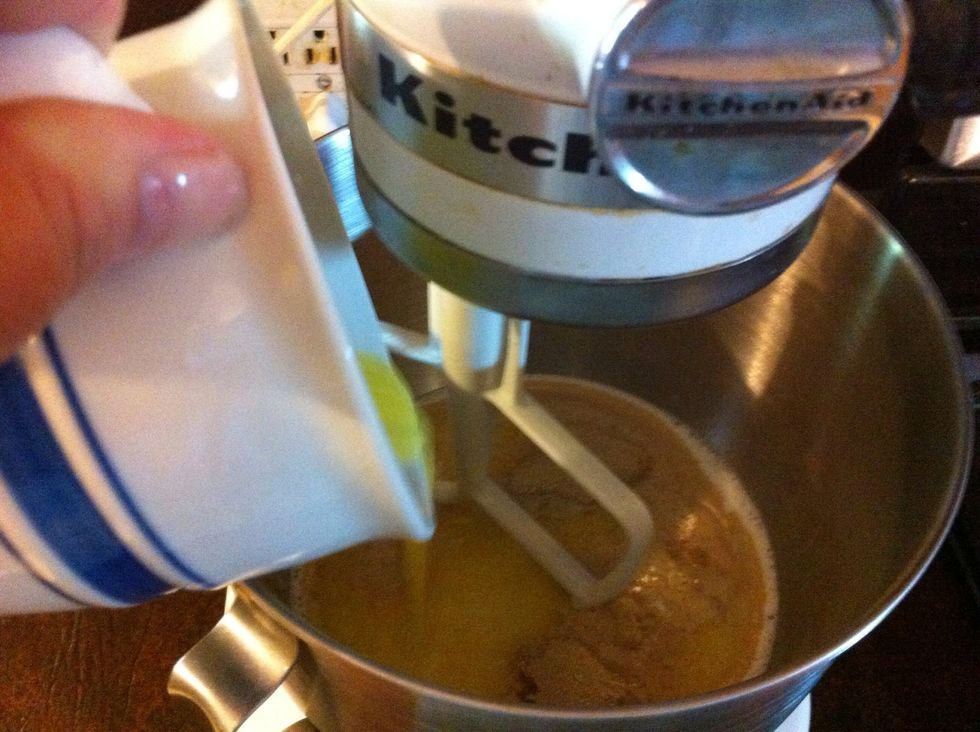 Add that. Don't mix.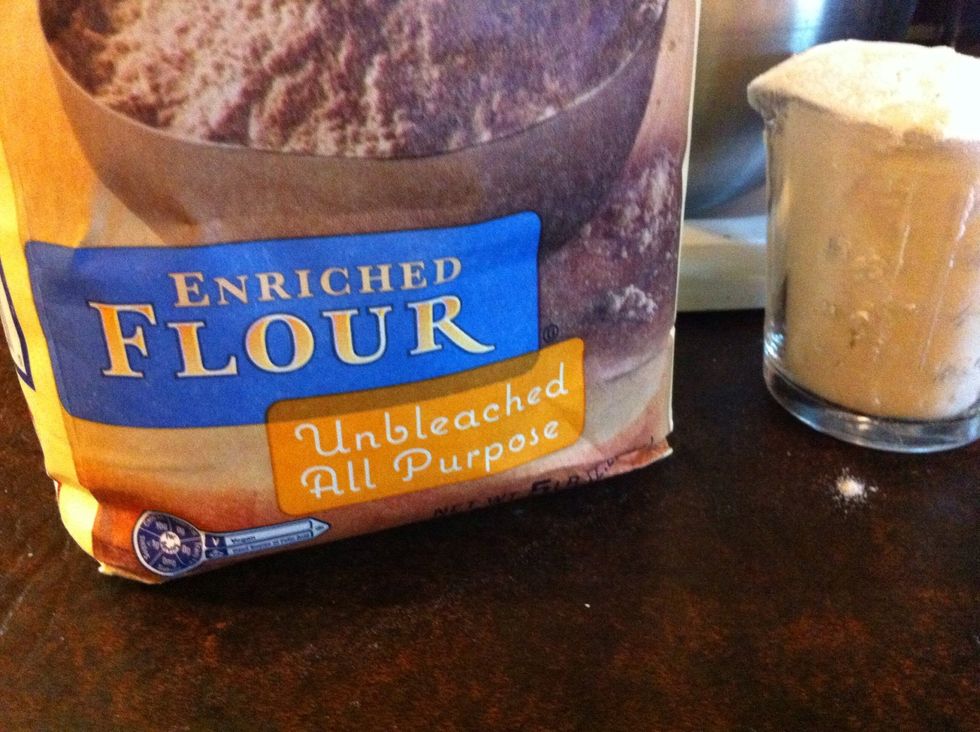 Grab the flour. Use All Purpose only. Mine is Unbleached. Start with 2 cups.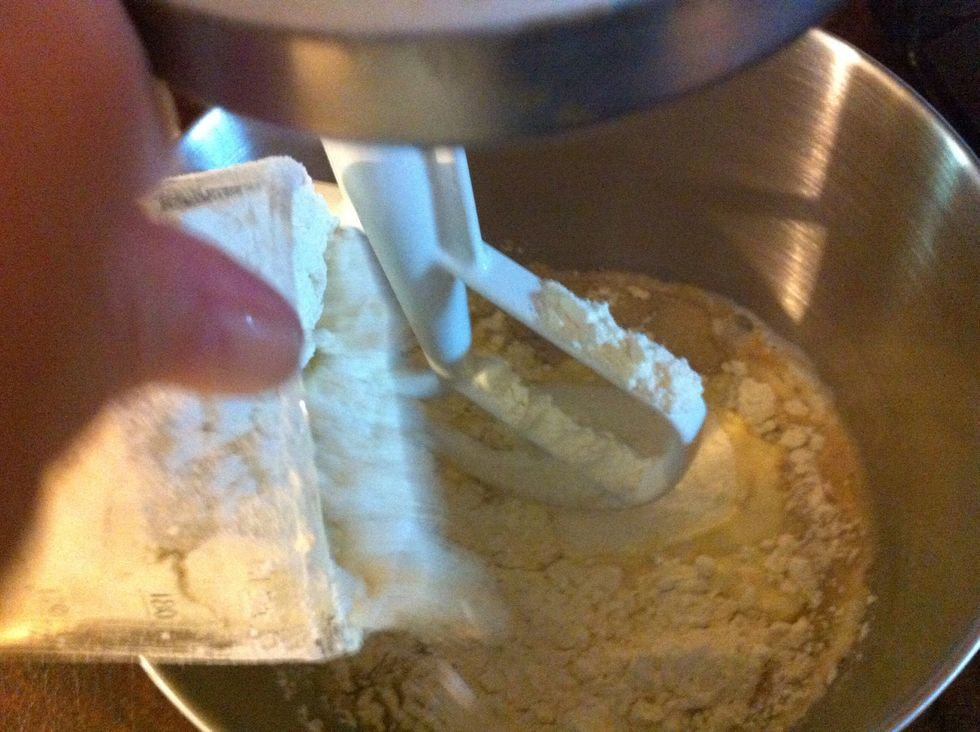 One cup in.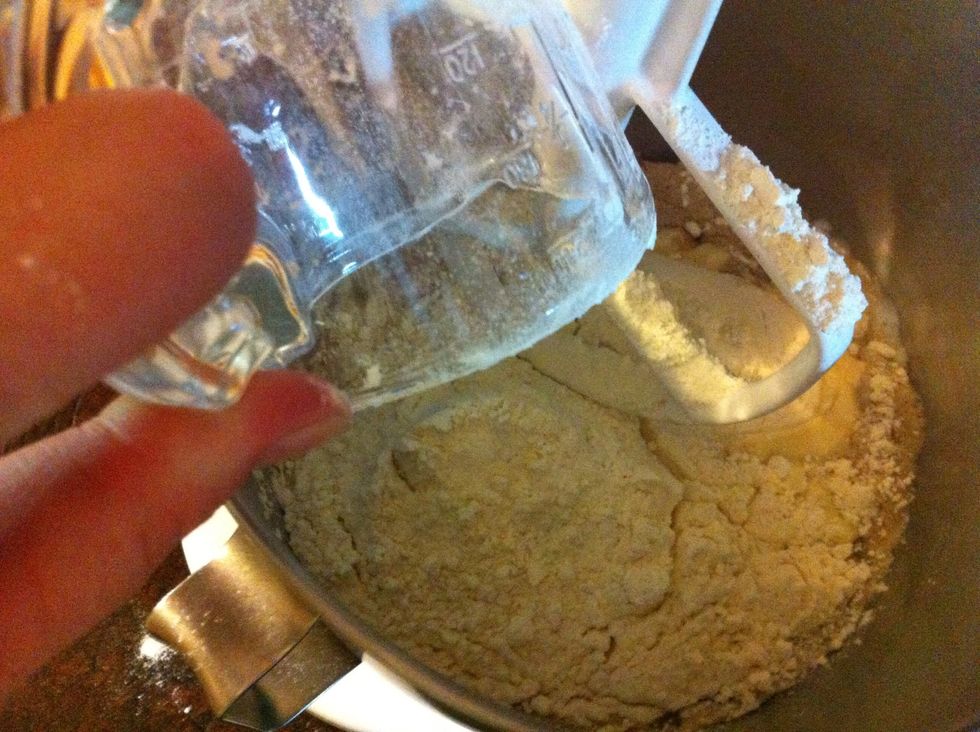 And 2.. Now to mix. But wait! This is part of the Proofing and Kneading process. Do as follows for mixer.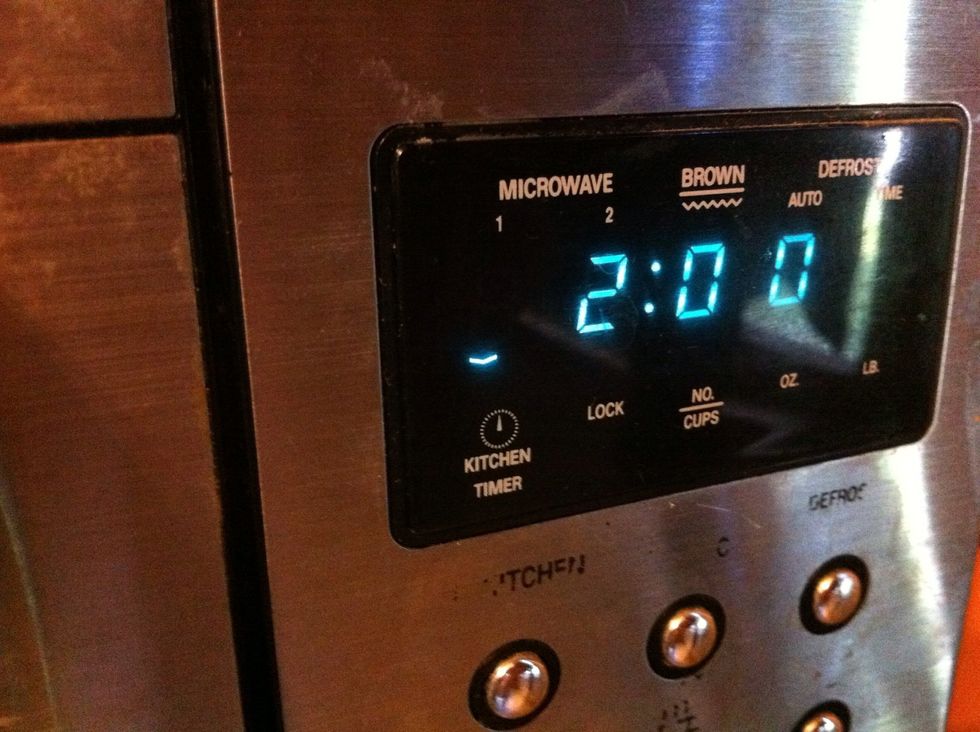 Then set timer for 2 min.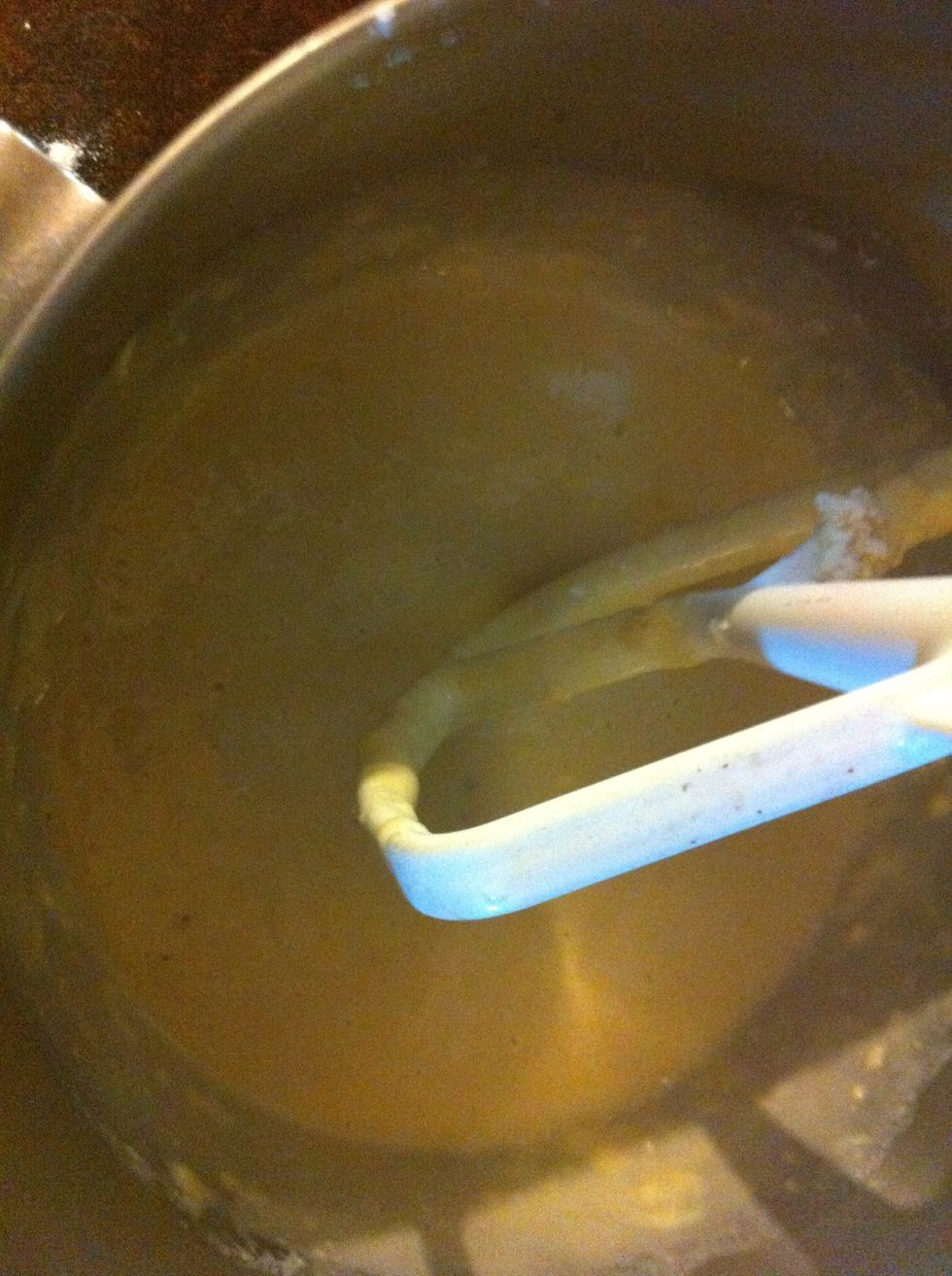 Will look like this.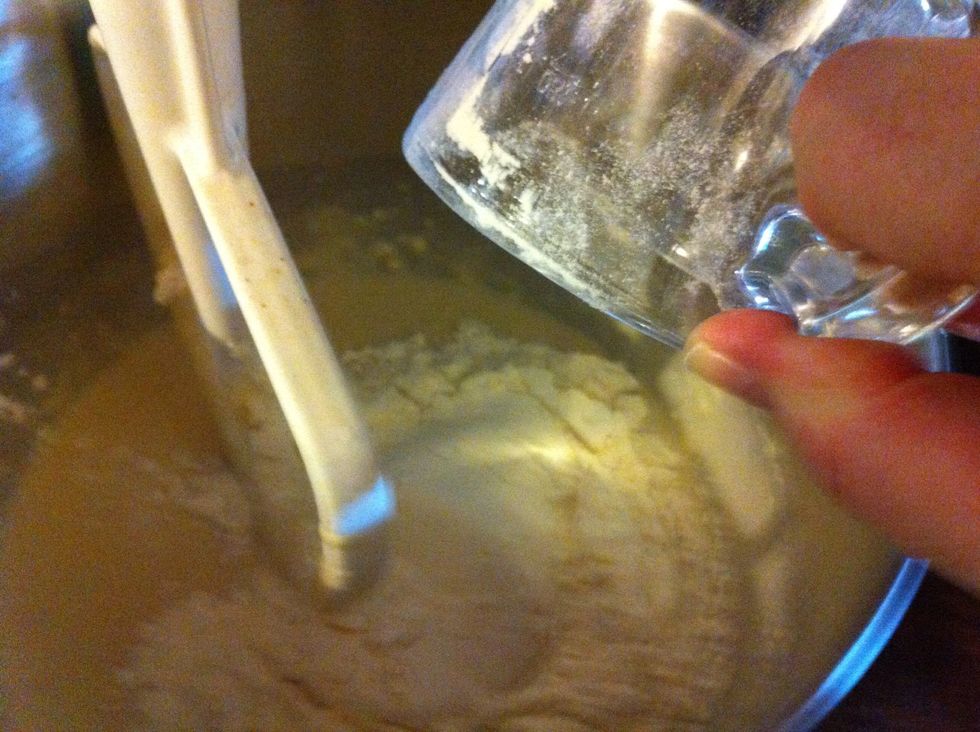 Add 2 more cups of flour. ...1...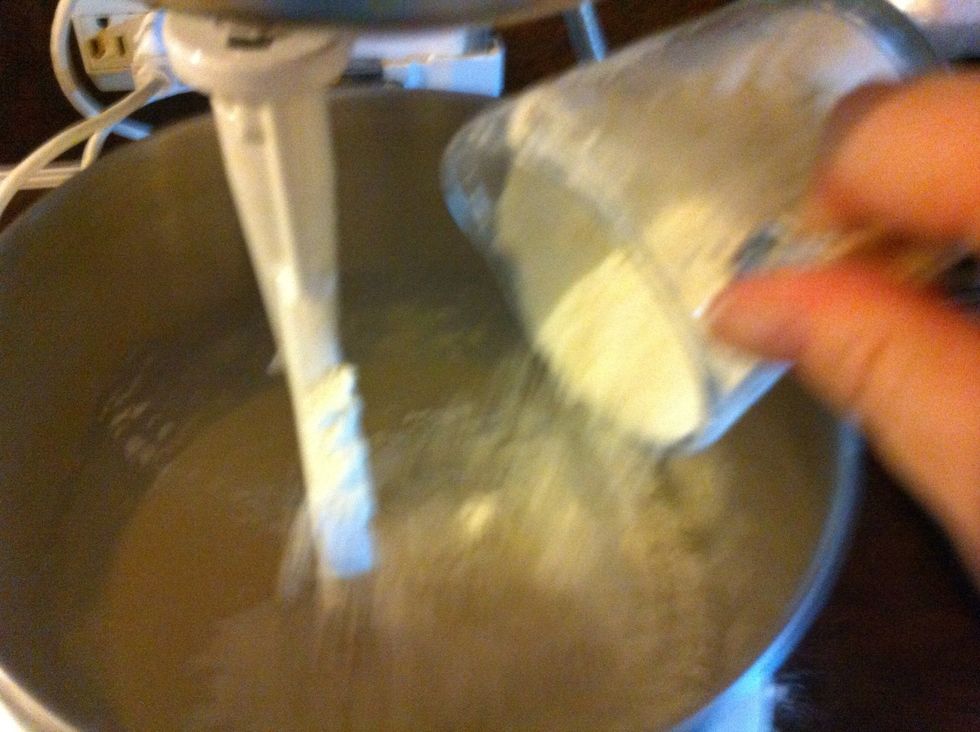 And 2...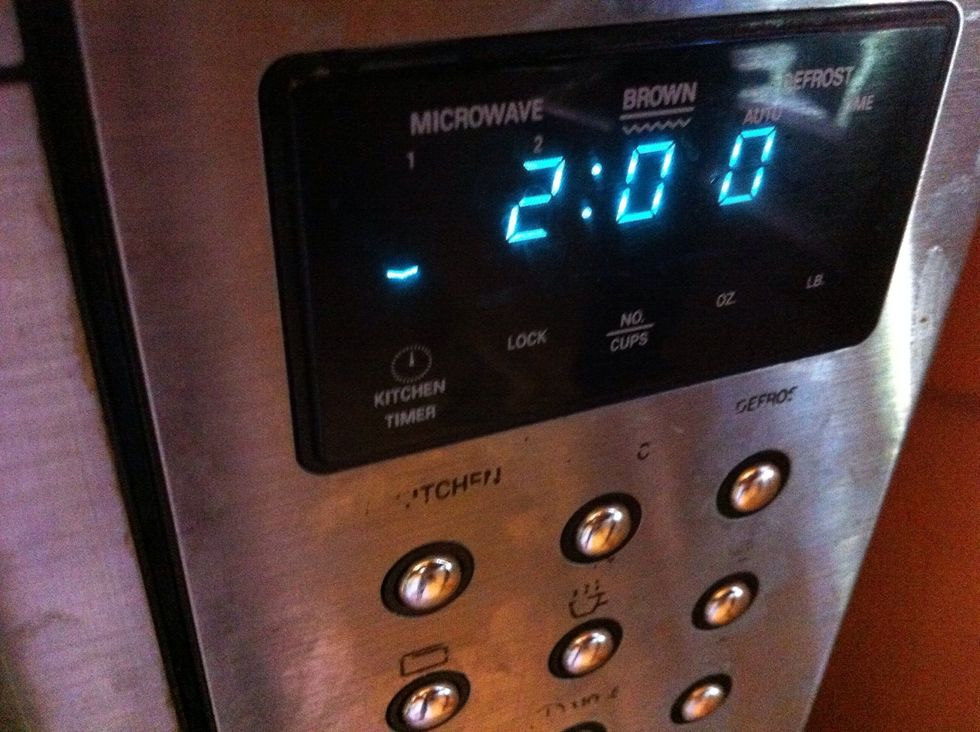 Set timer for 2 min again.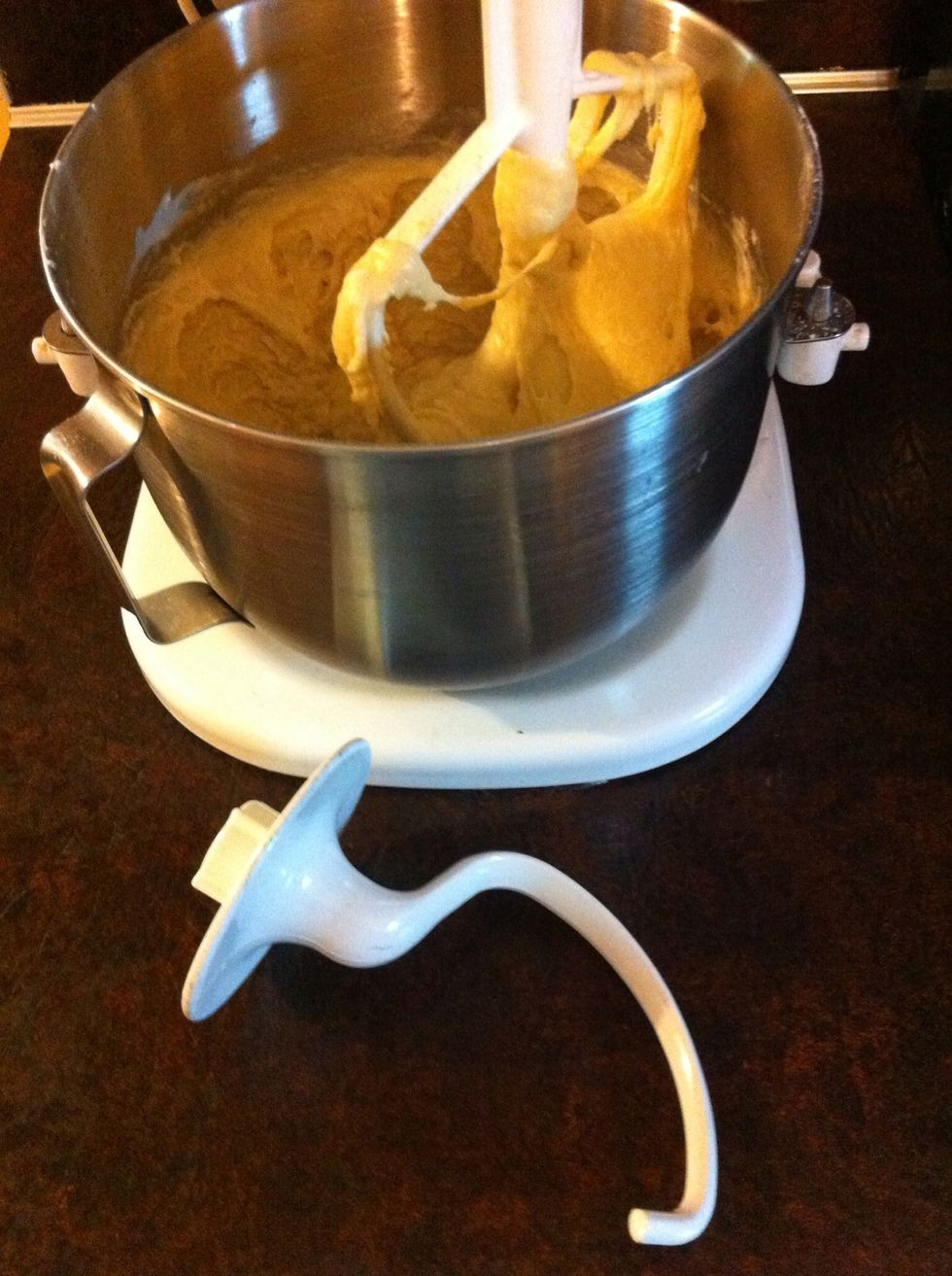 Now time to get out the dough hook.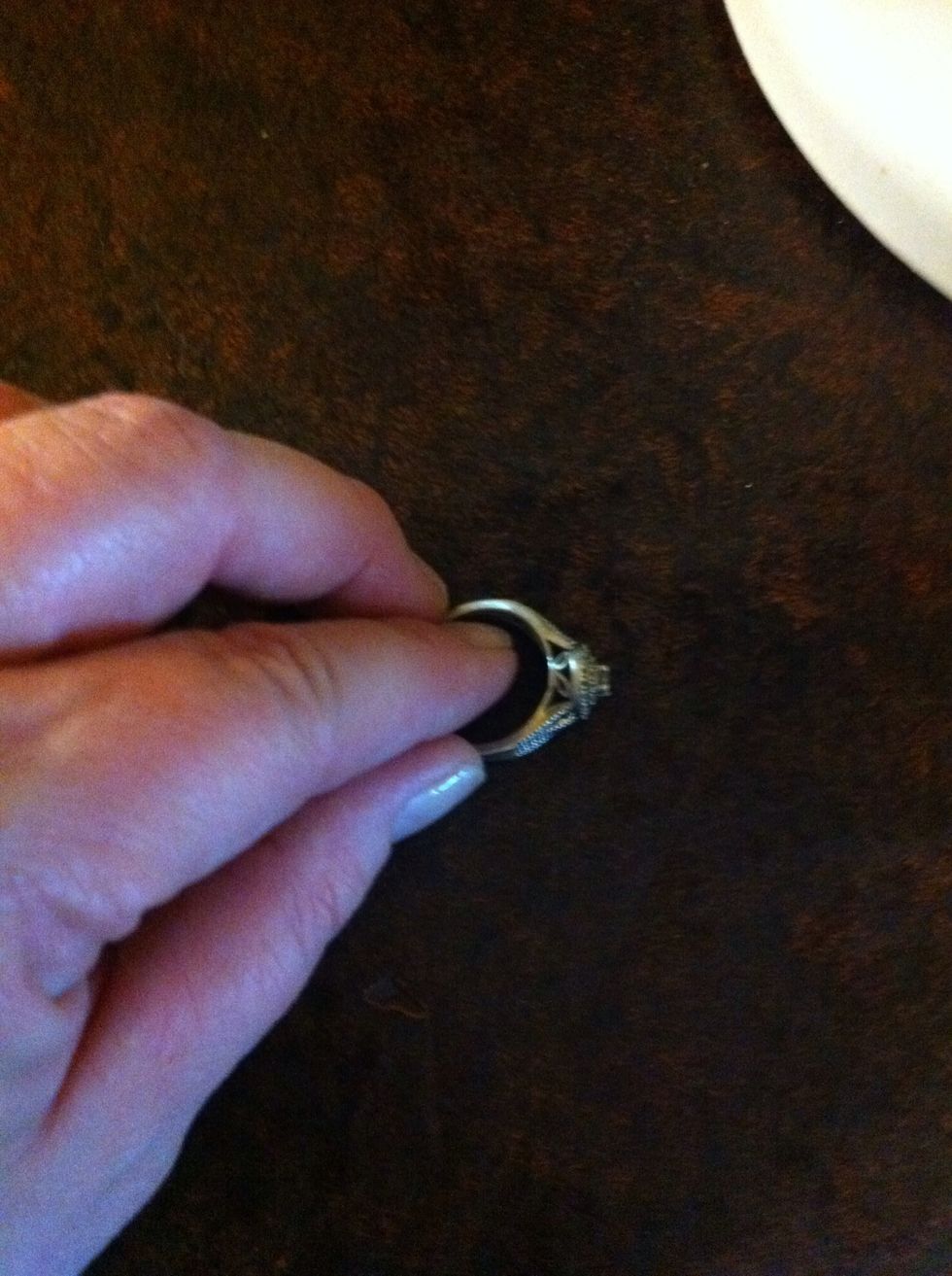 Ring off. This WILL get messy.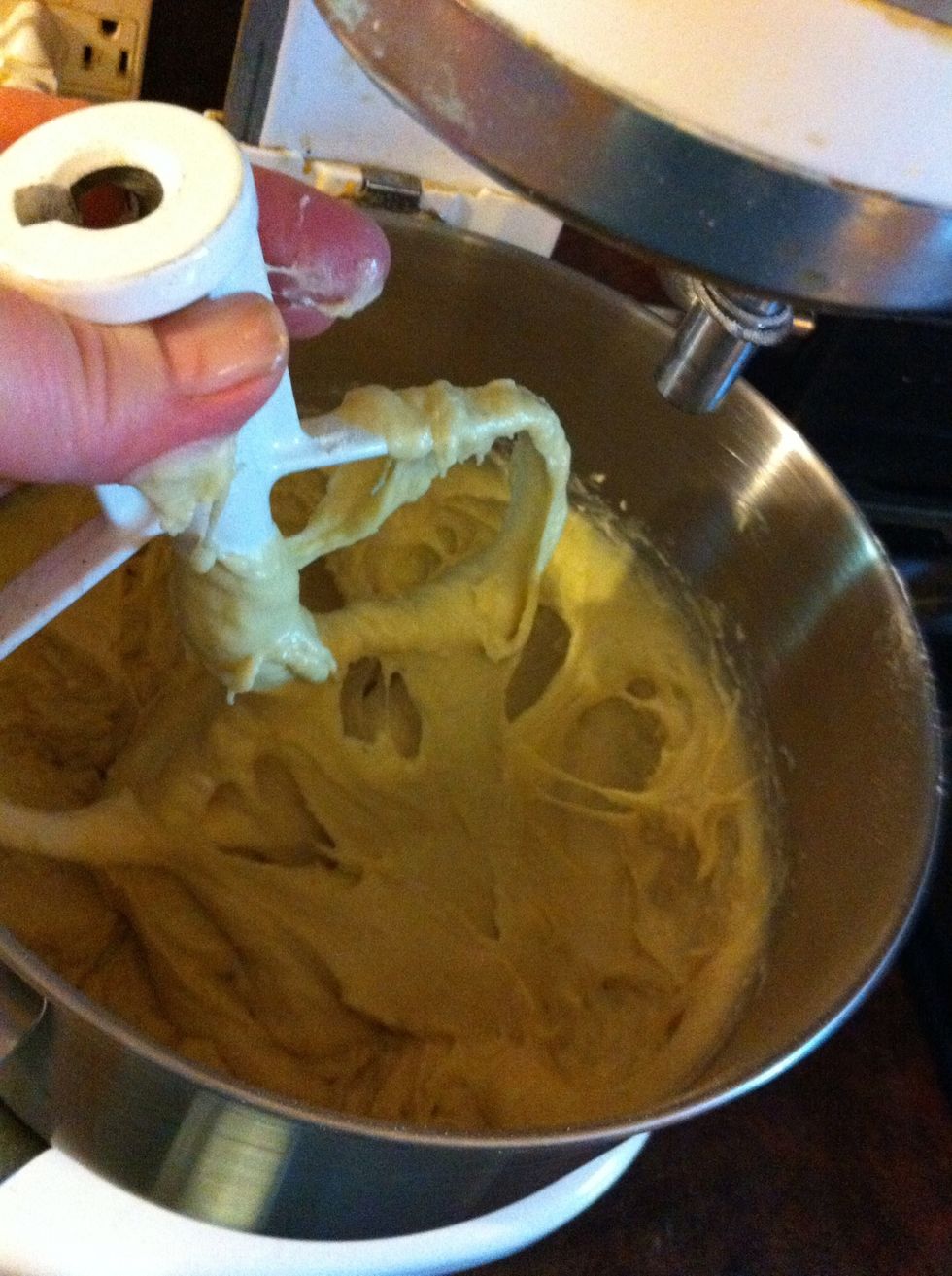 Pull out the paddle. Pull off the dough stuck to it.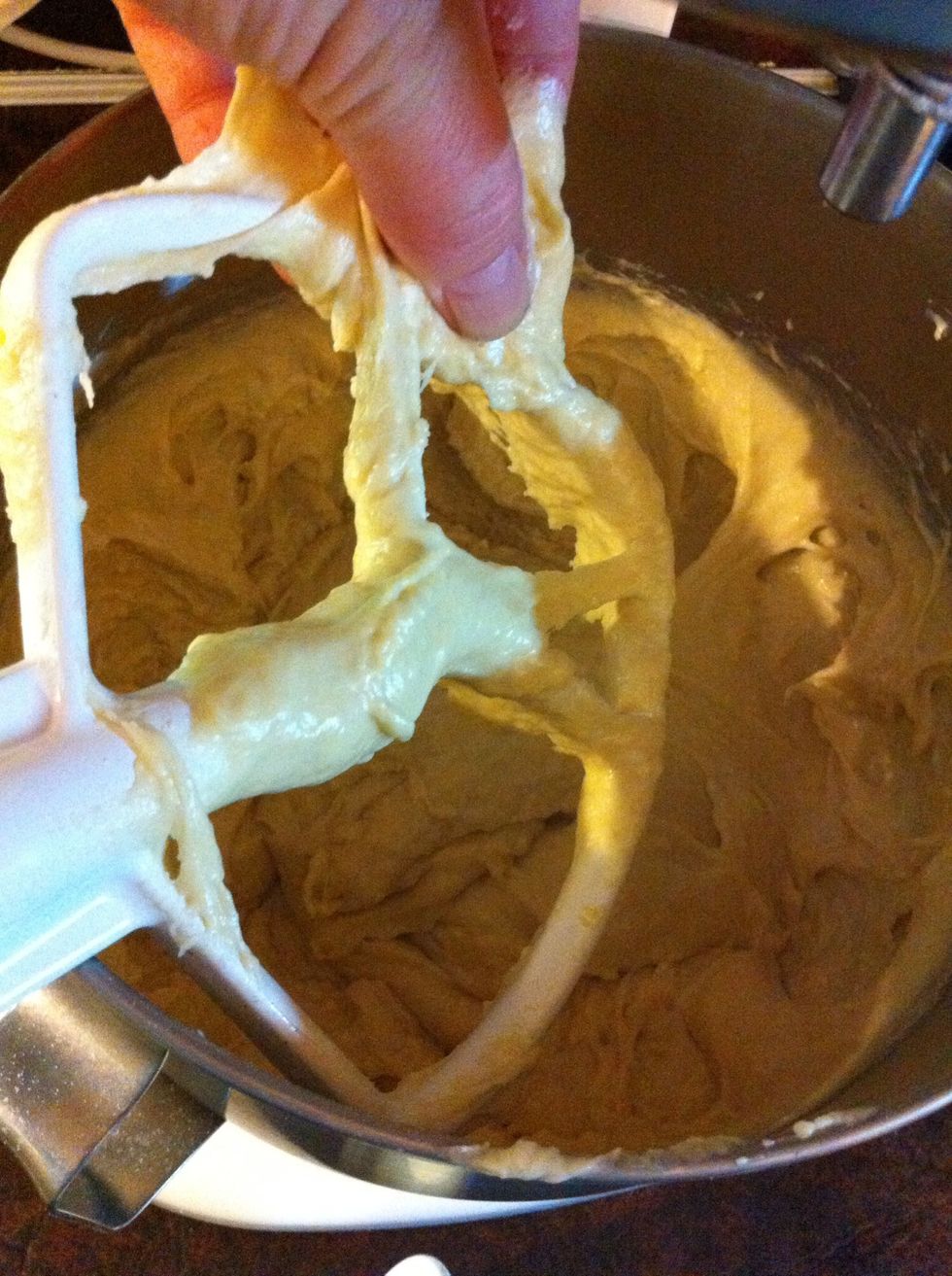 Like so. ..Yep. ..It is sticky.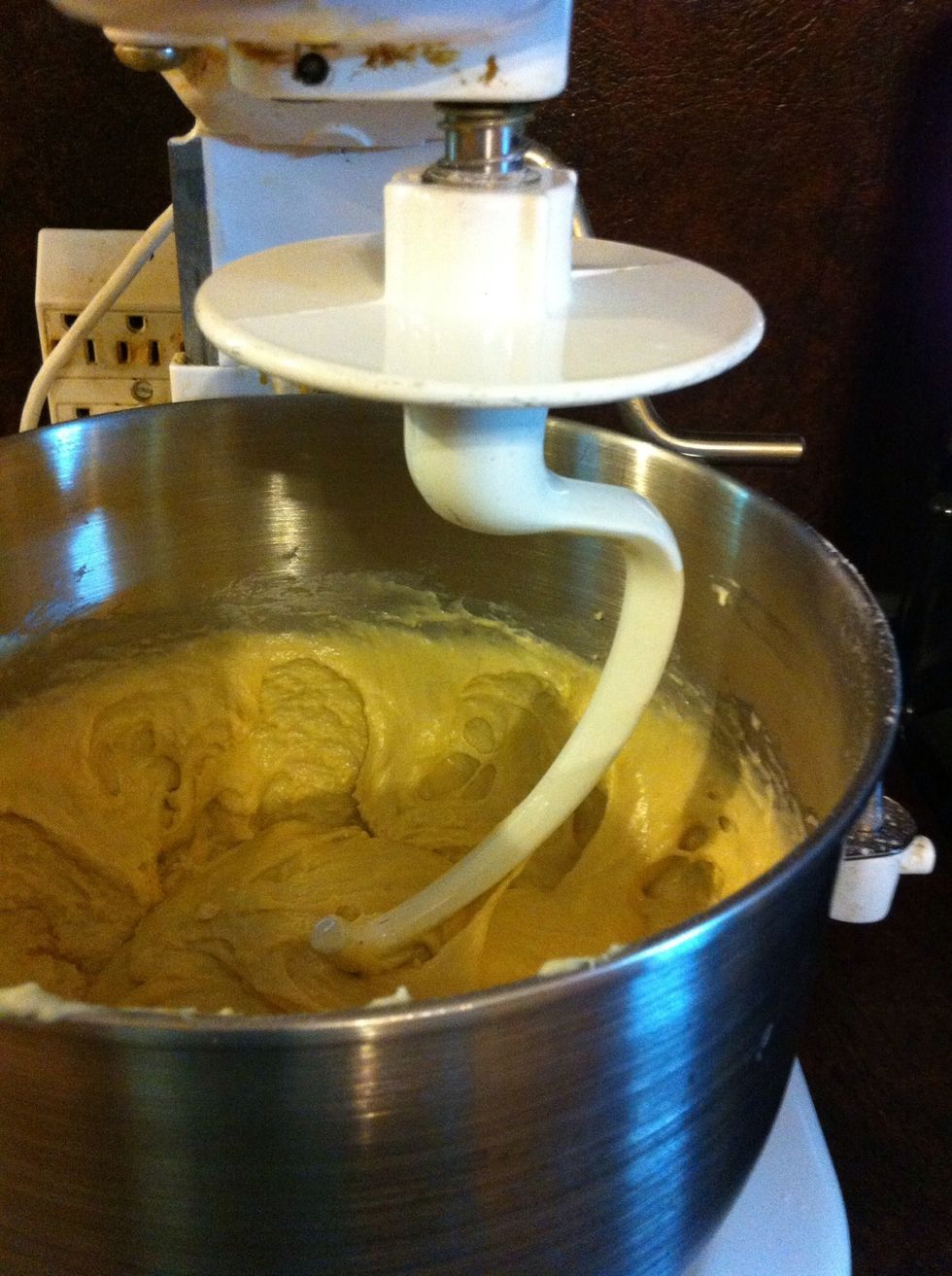 Dough hook in.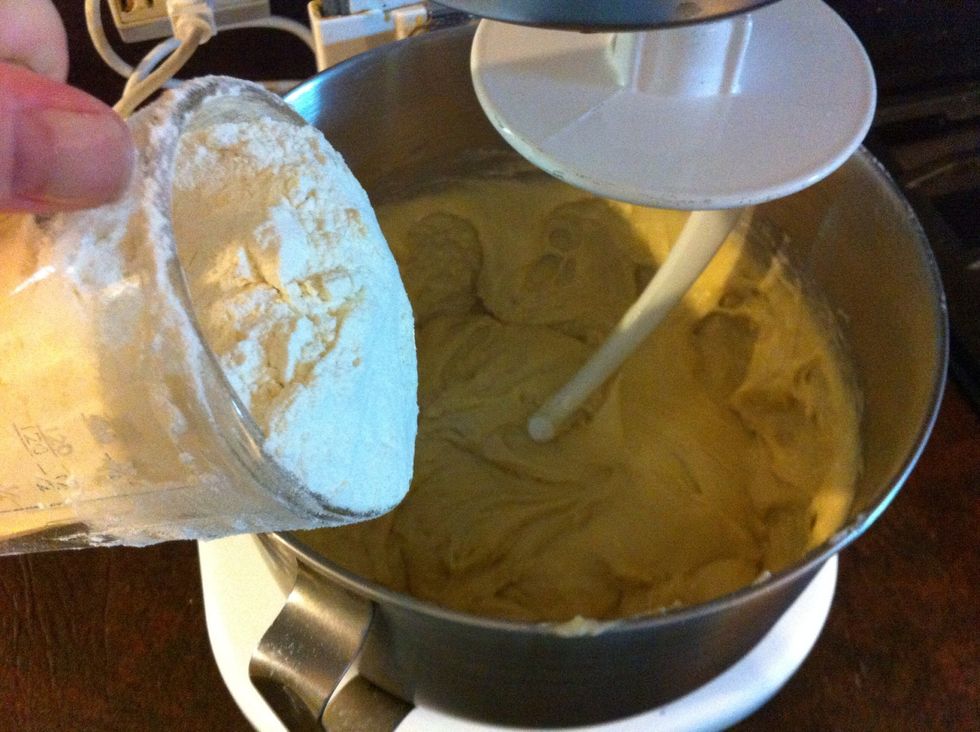 Add 1 more cup of flour.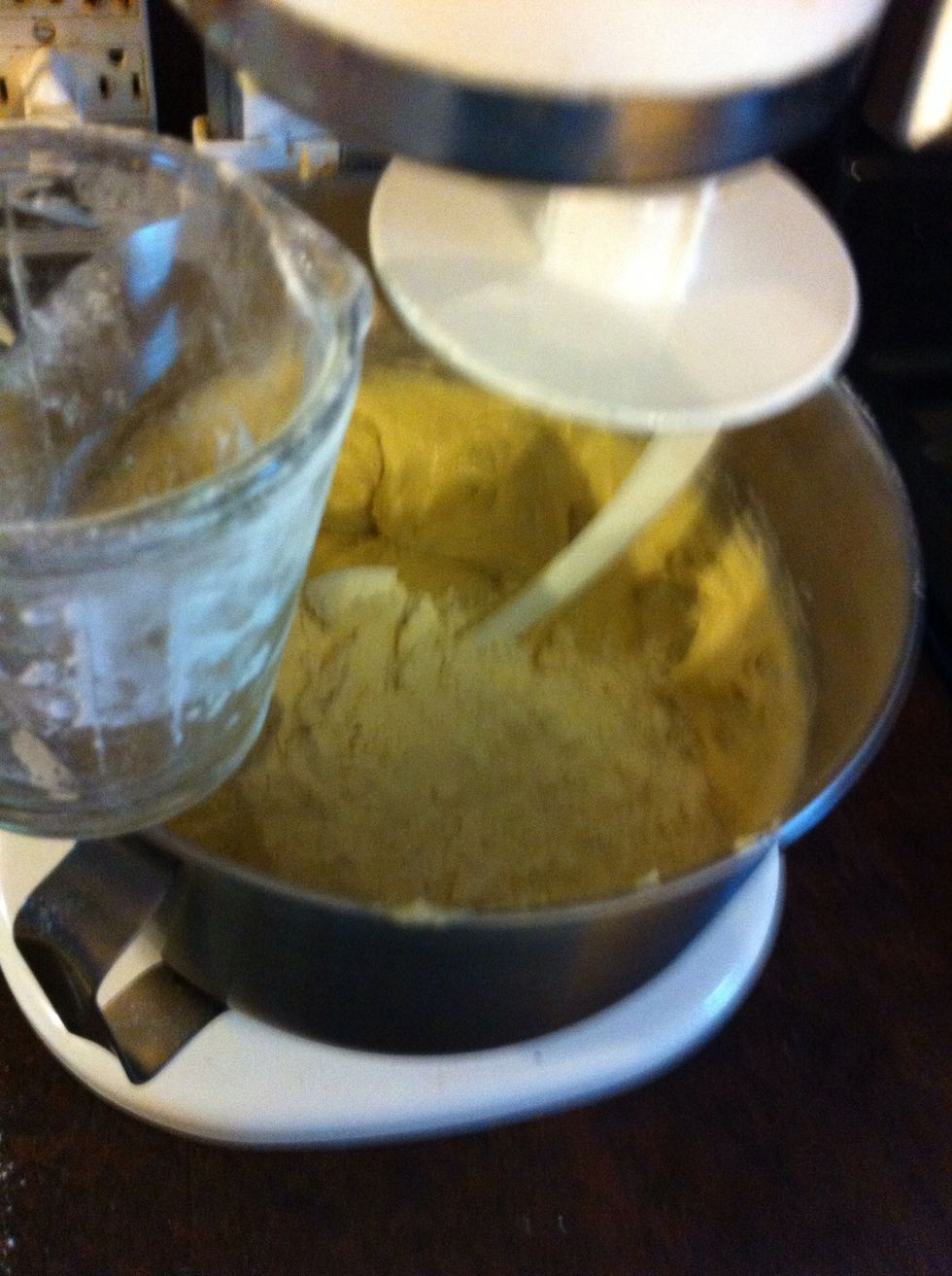 This will be the last of the kneading.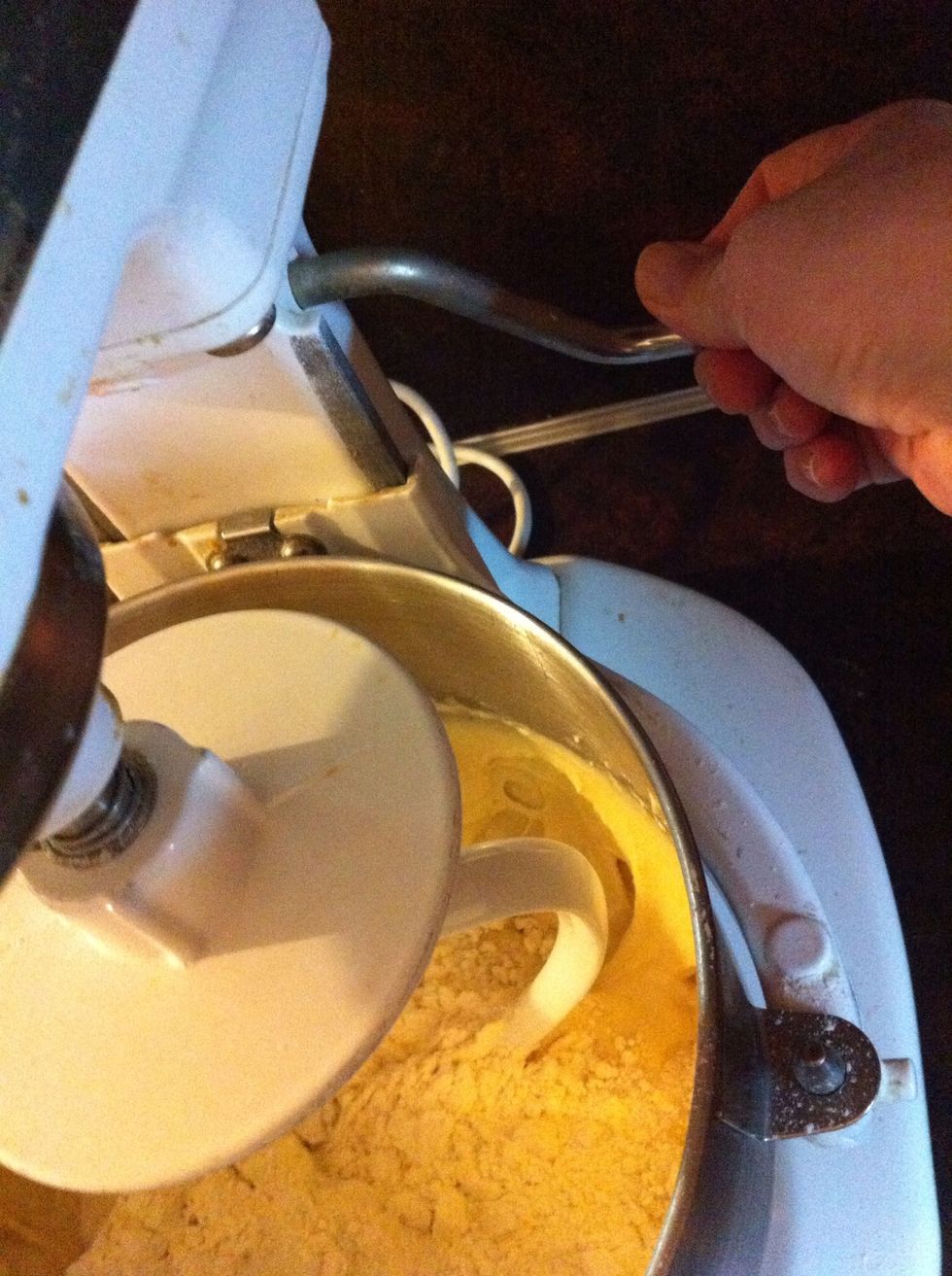 I love my mixer. Bowl up!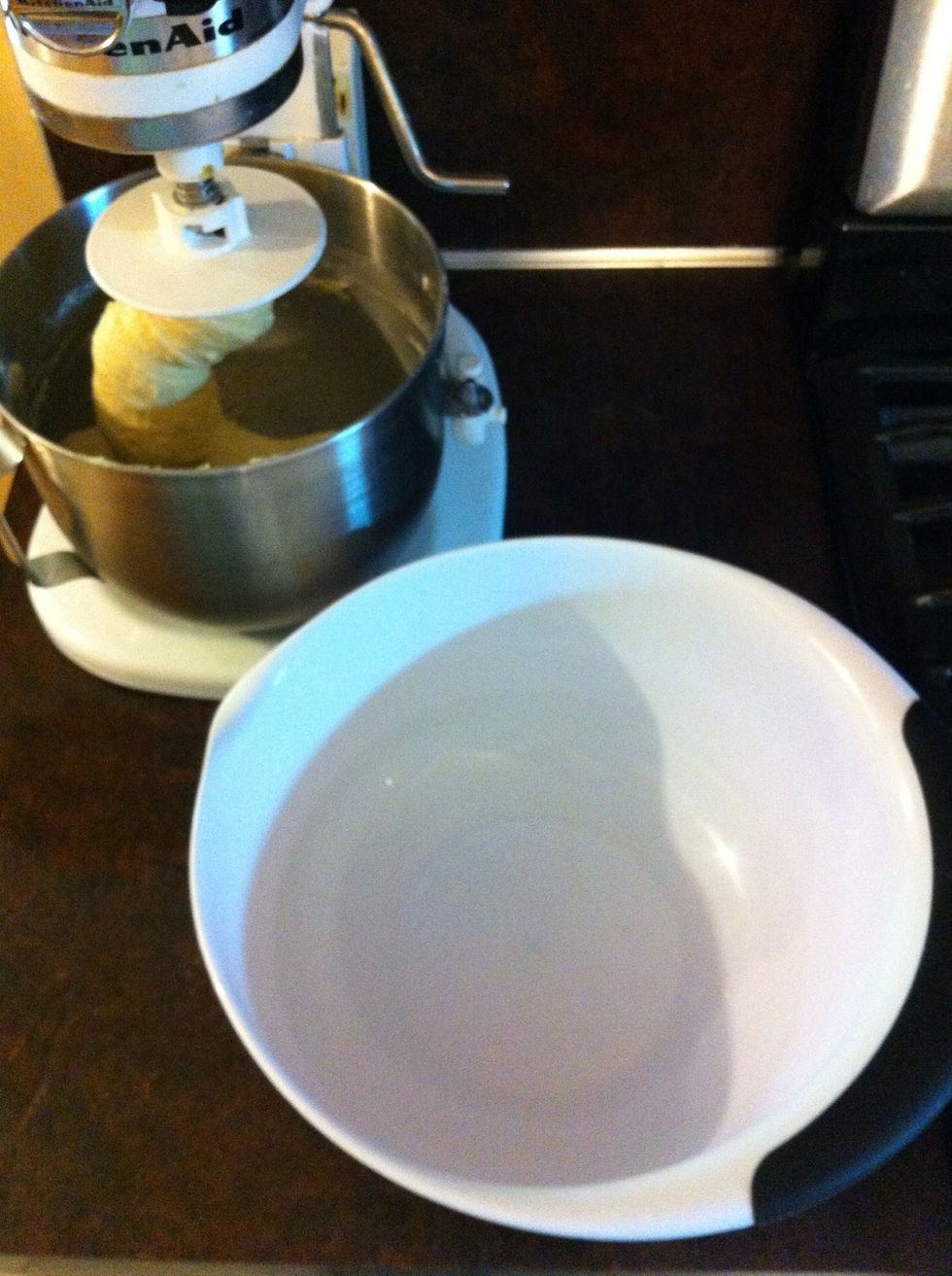 Now get out your great big bowl.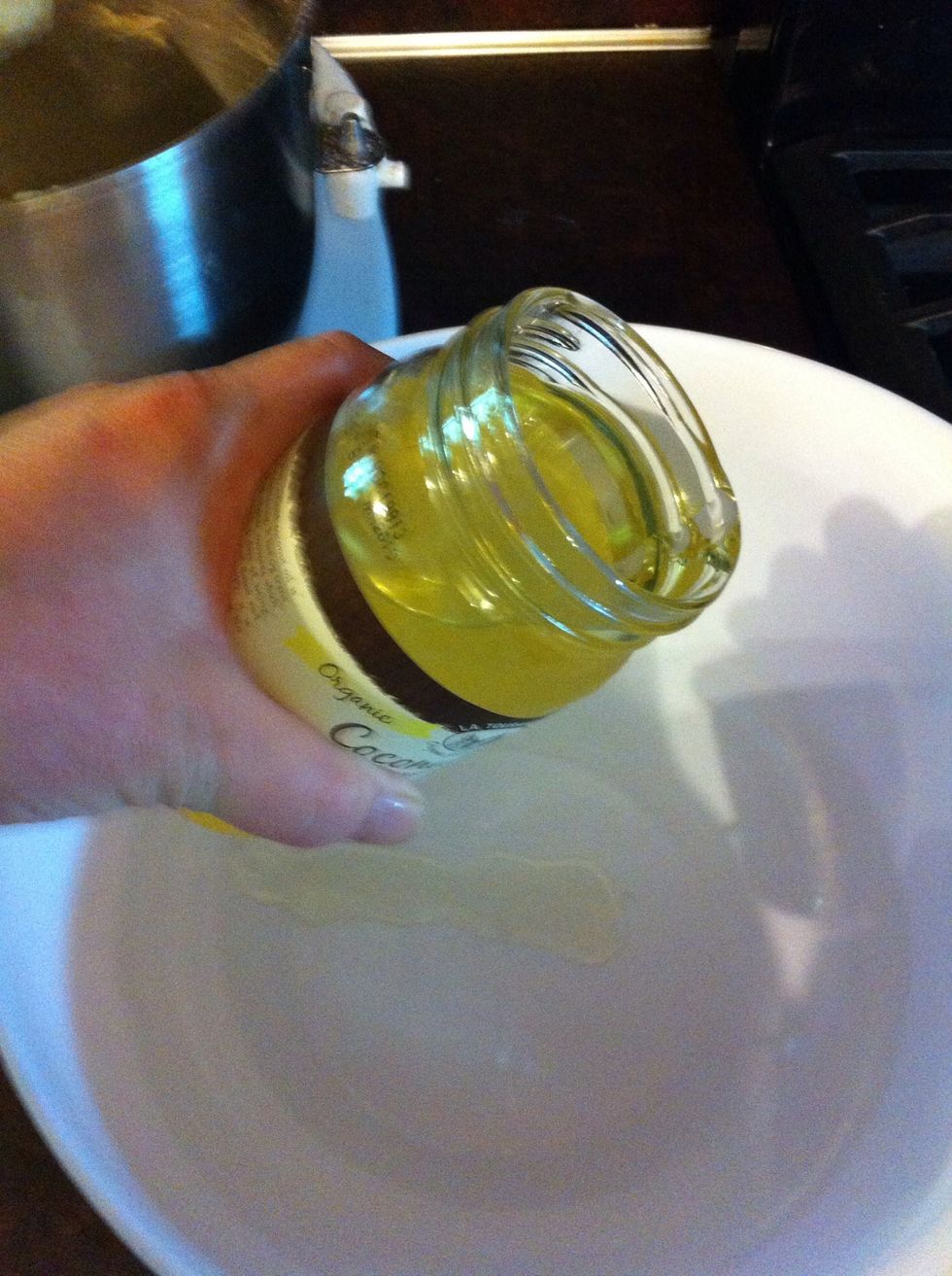 Grease her up! I'm using coconut oil, which I LOVE. But that's a guide all by itself. 🌴🌴🌴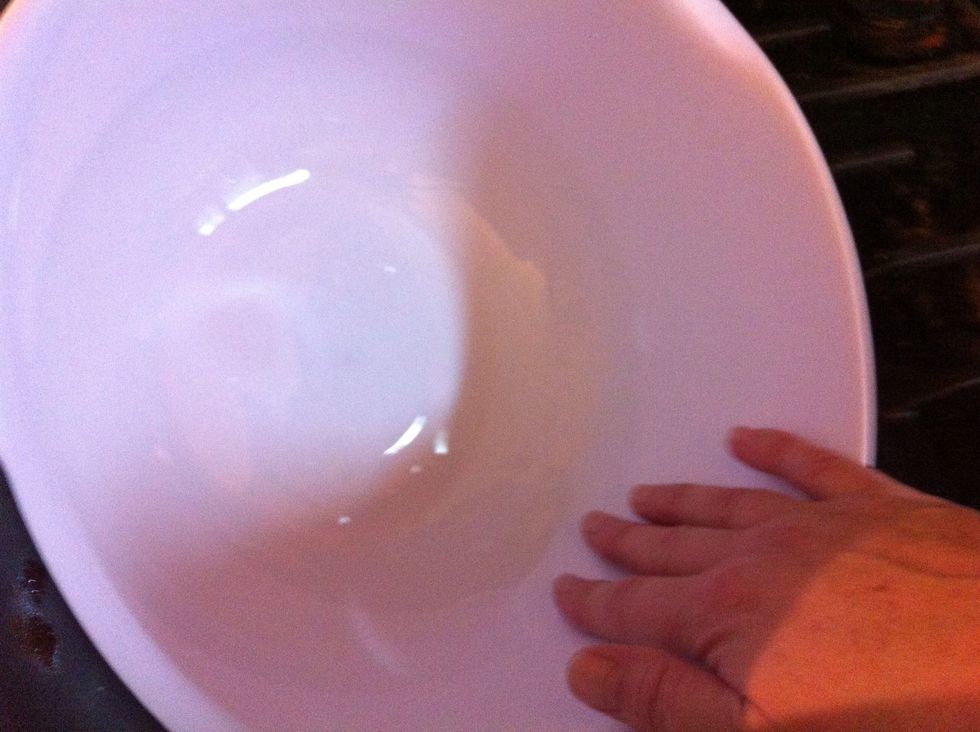 Spread the oil around..on the bottom and the sides. This keeps that sticky dough from sticking to your bowl. Now go all the way up the sides. This dough will RISE! 🍞🍞🍞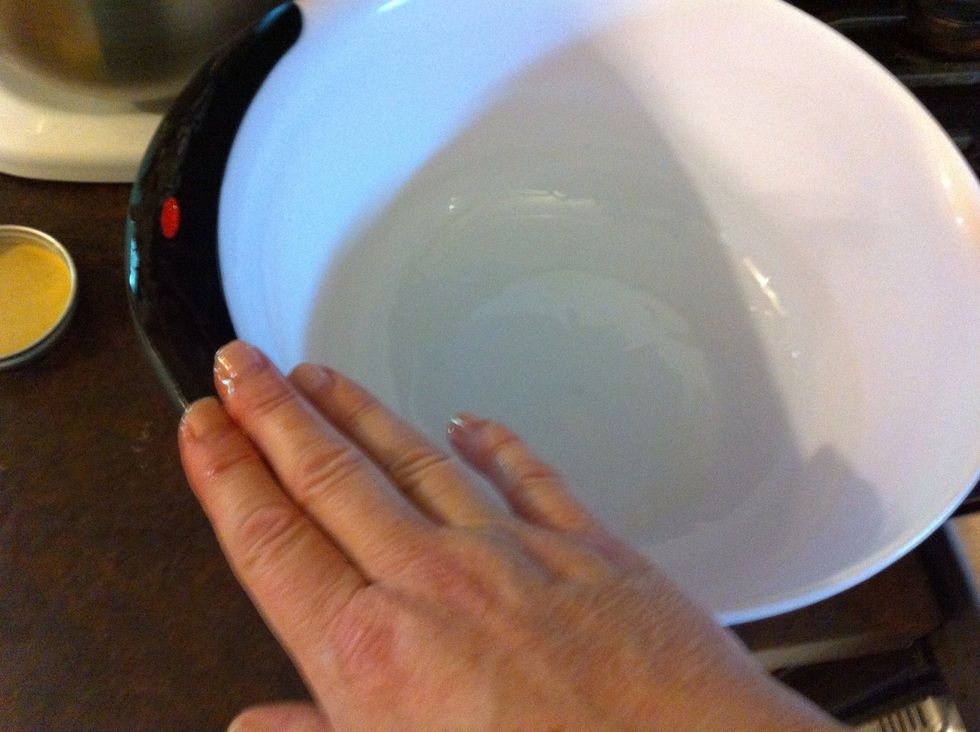 Get the top too!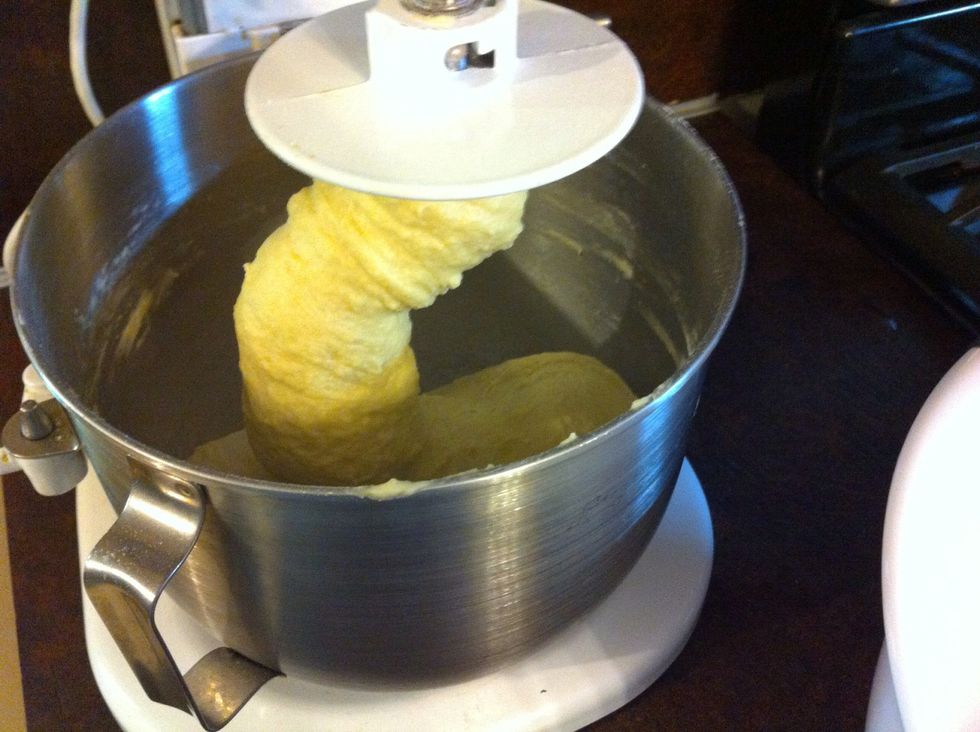 Ok. Get this hook out of your dough and into the bowl.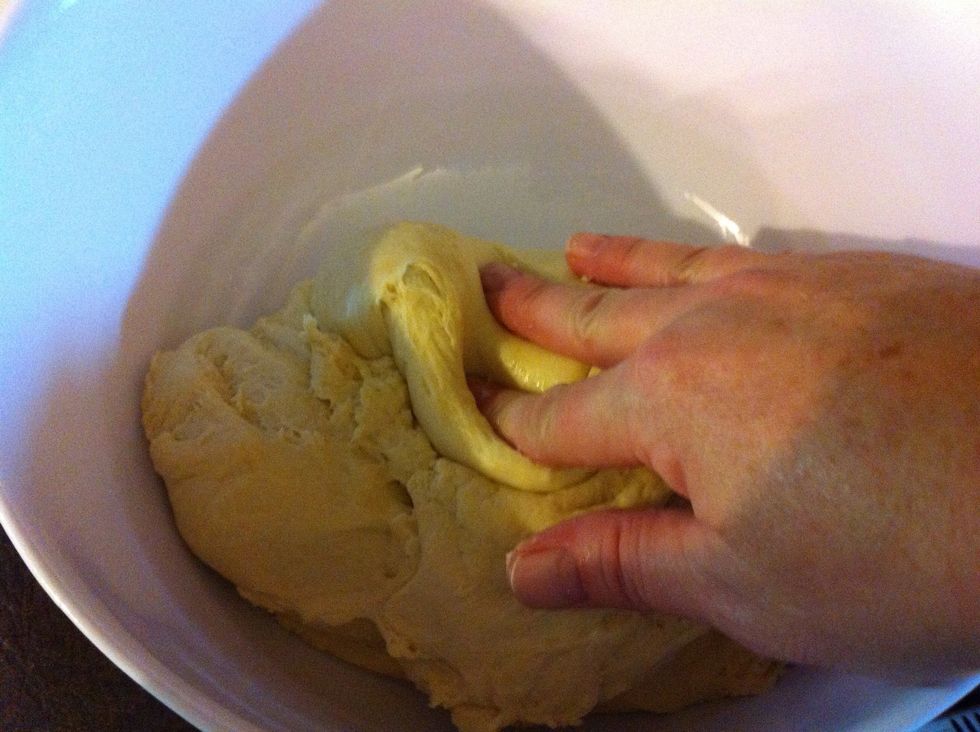 Pull over the sides to the inside.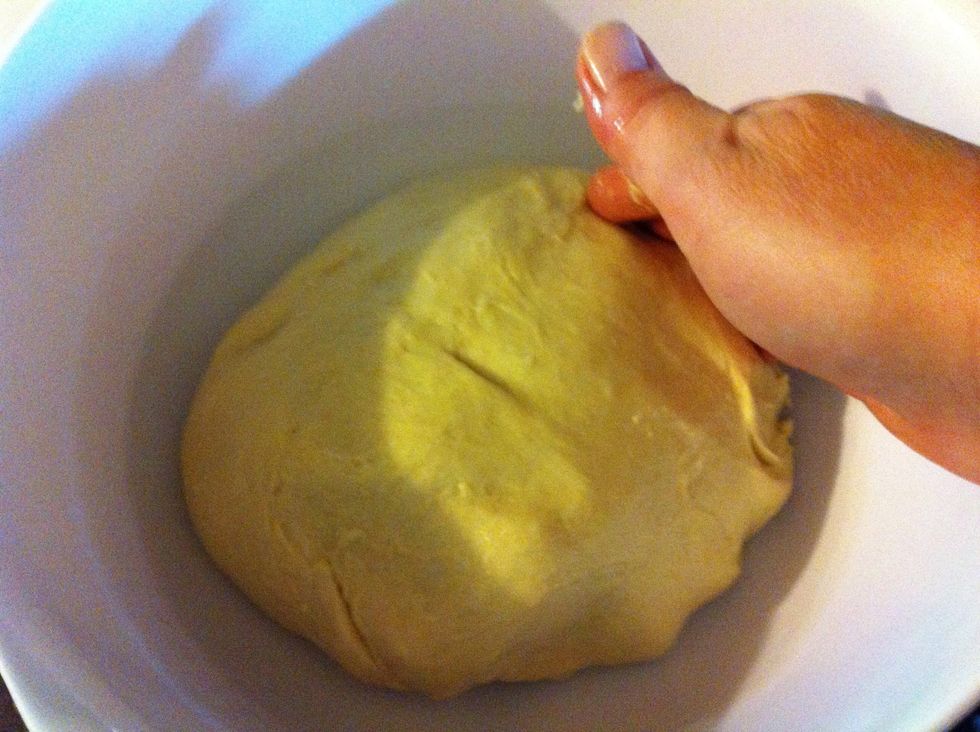 And flip over. Nice.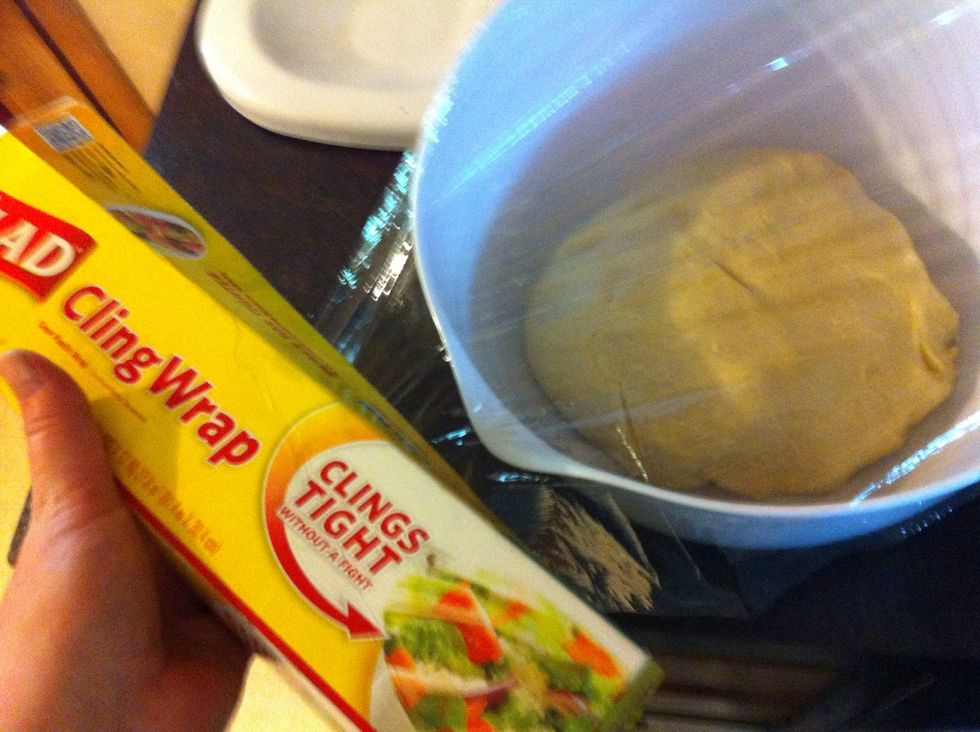 Cling wrap on top.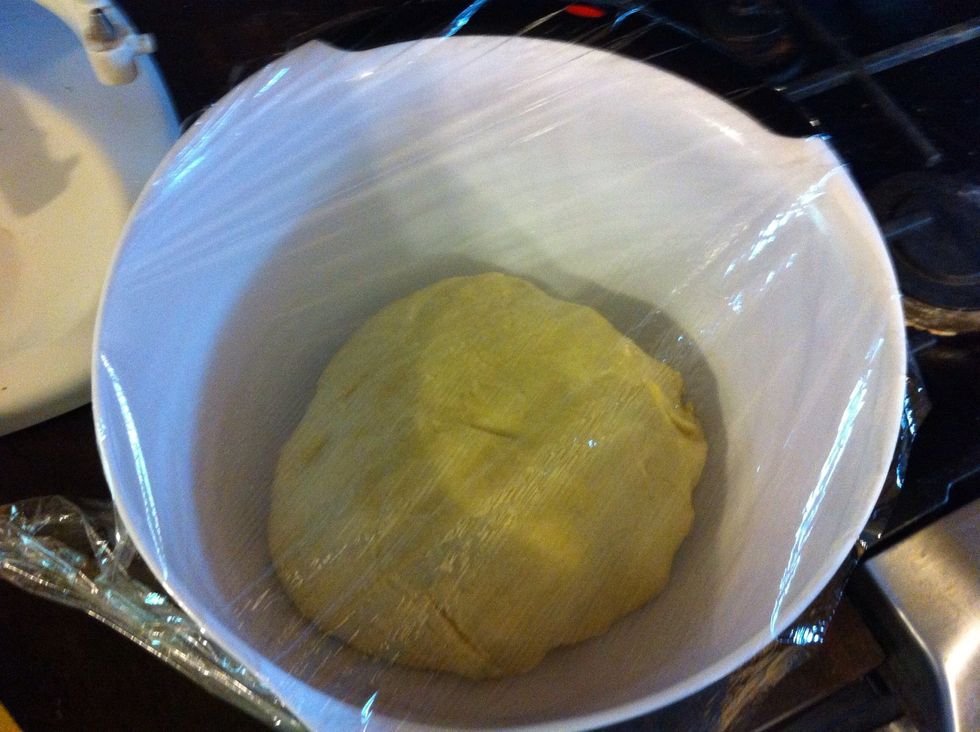 Like so. See how small it is in the bowl?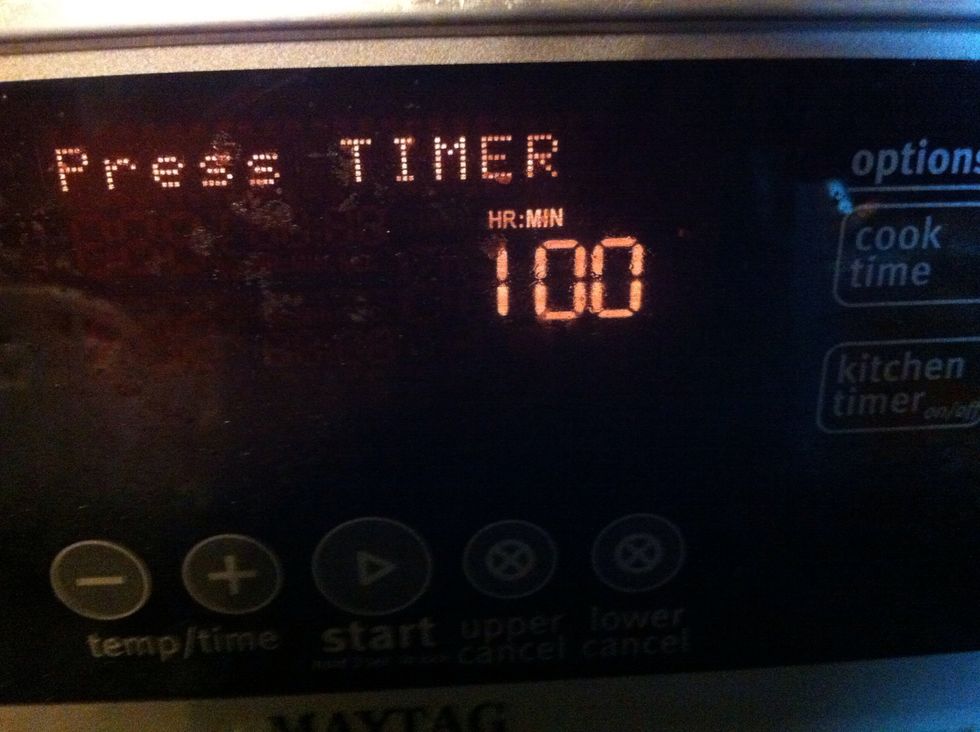 Set time to 1 hour.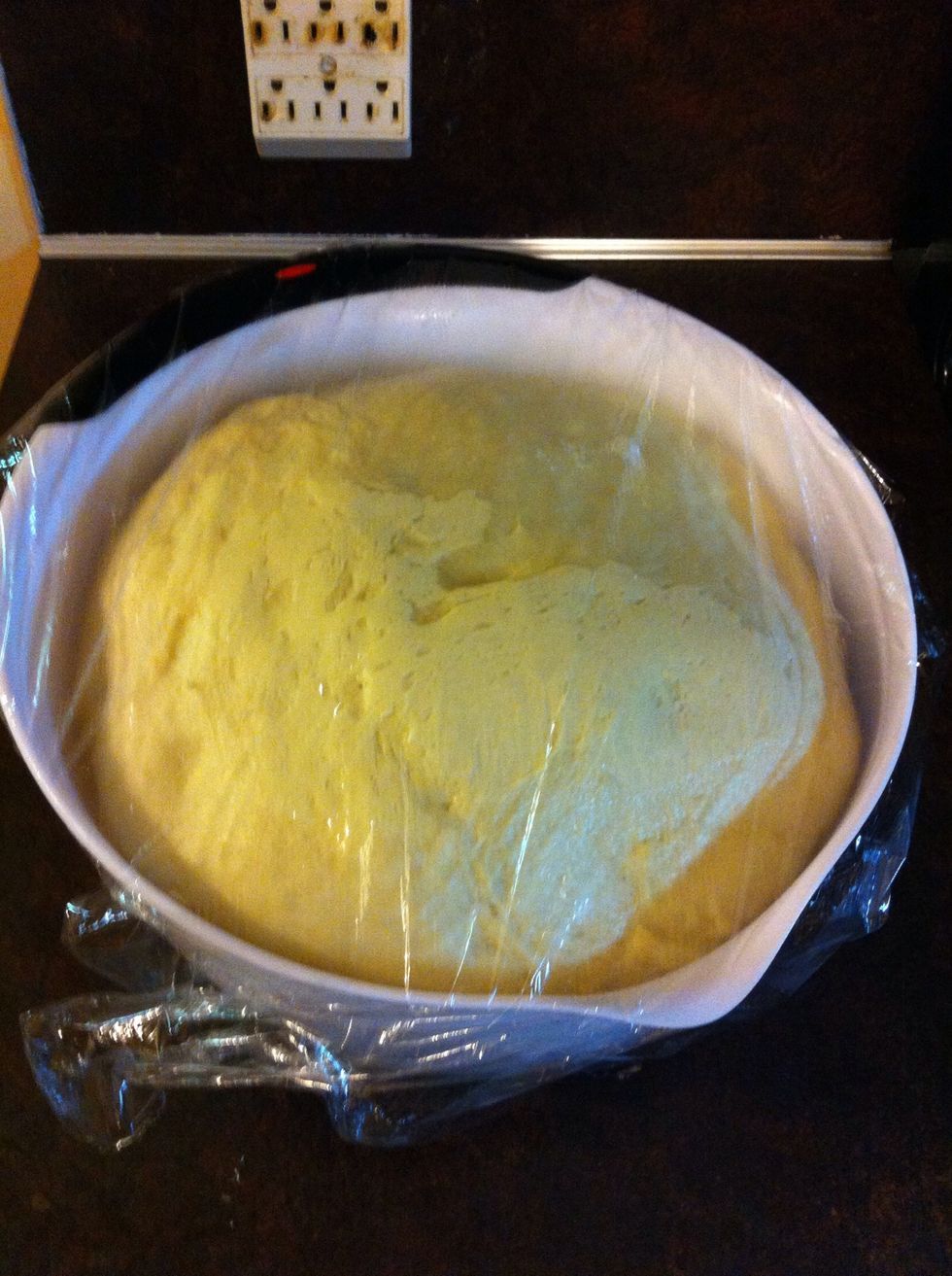 🕛🕧🕐 One hour later.. Look at that RISE!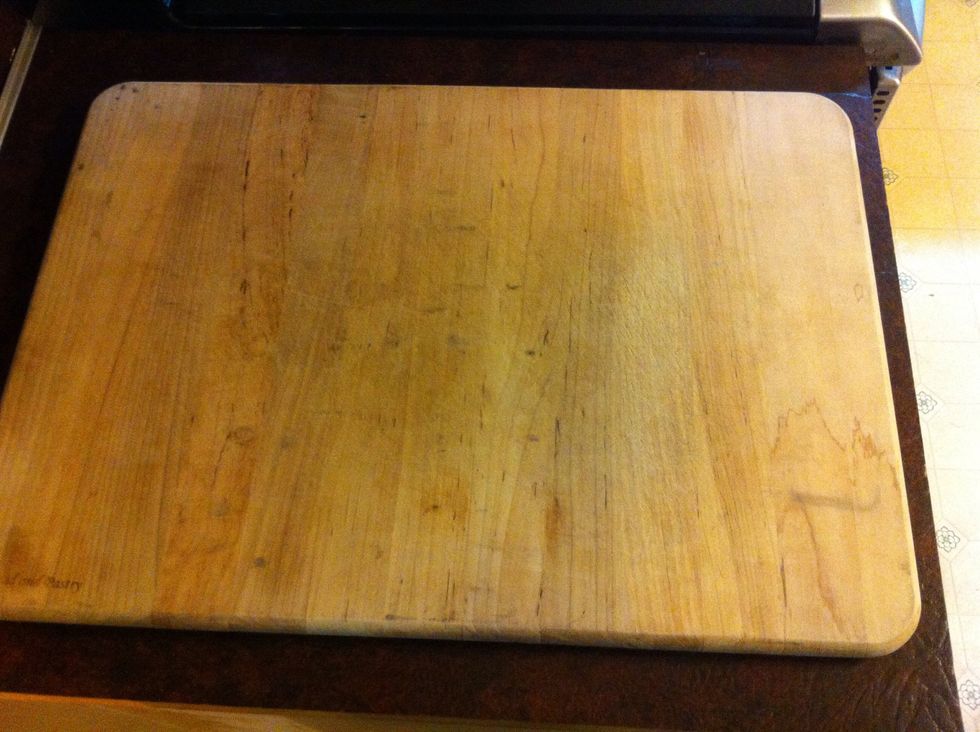 Now grab your large chopping block or clean off a really large area.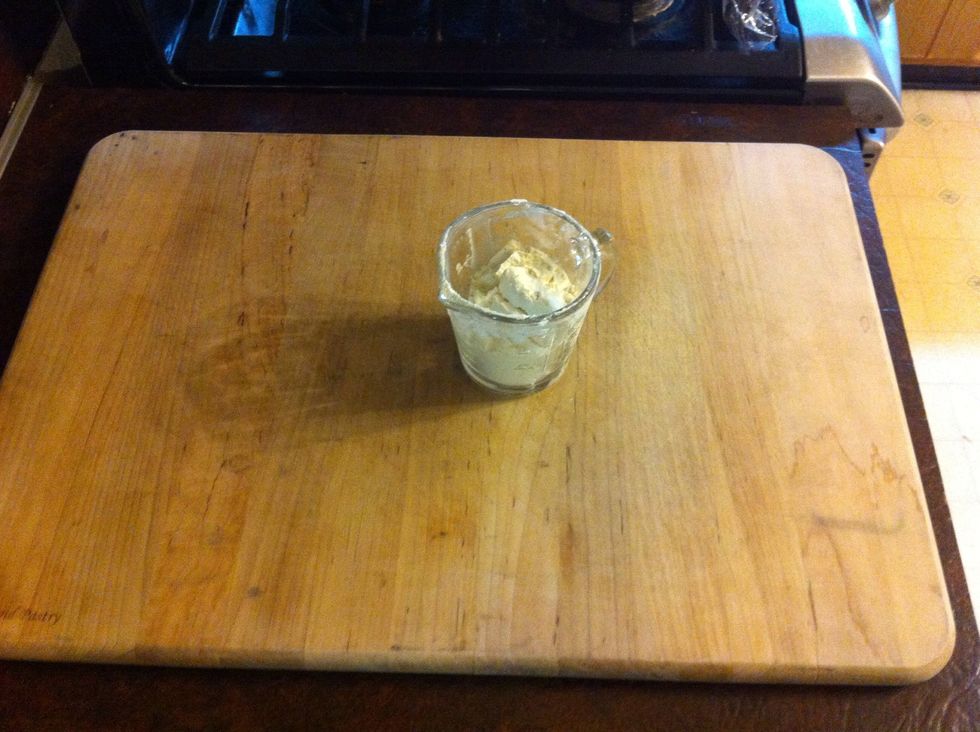 You need 1/2 cup of that flour.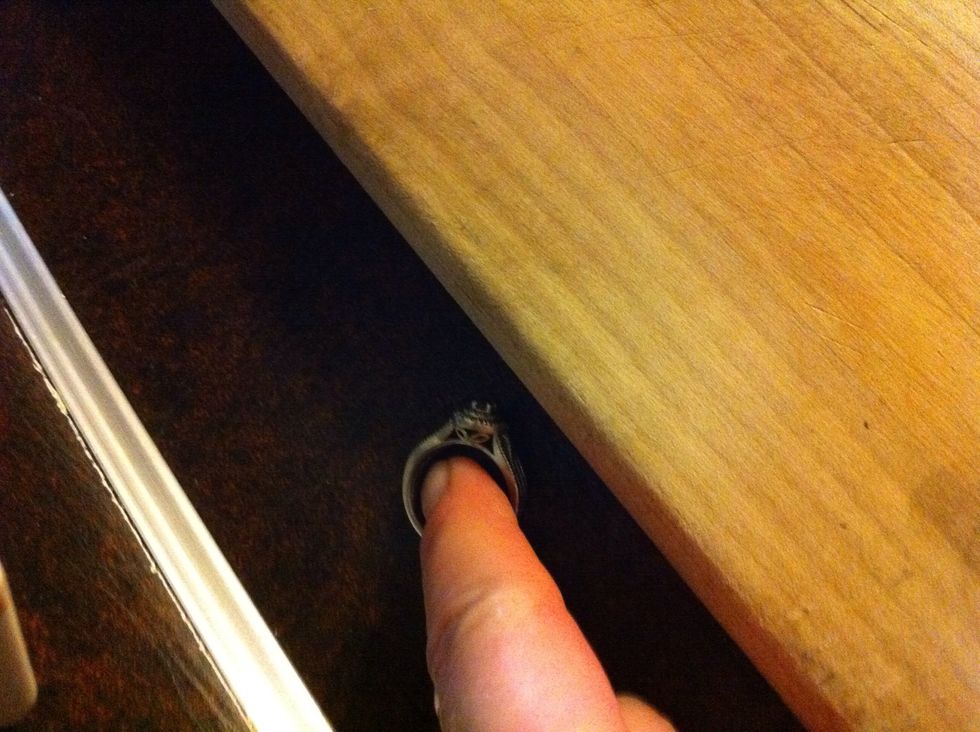 Ring off. 💍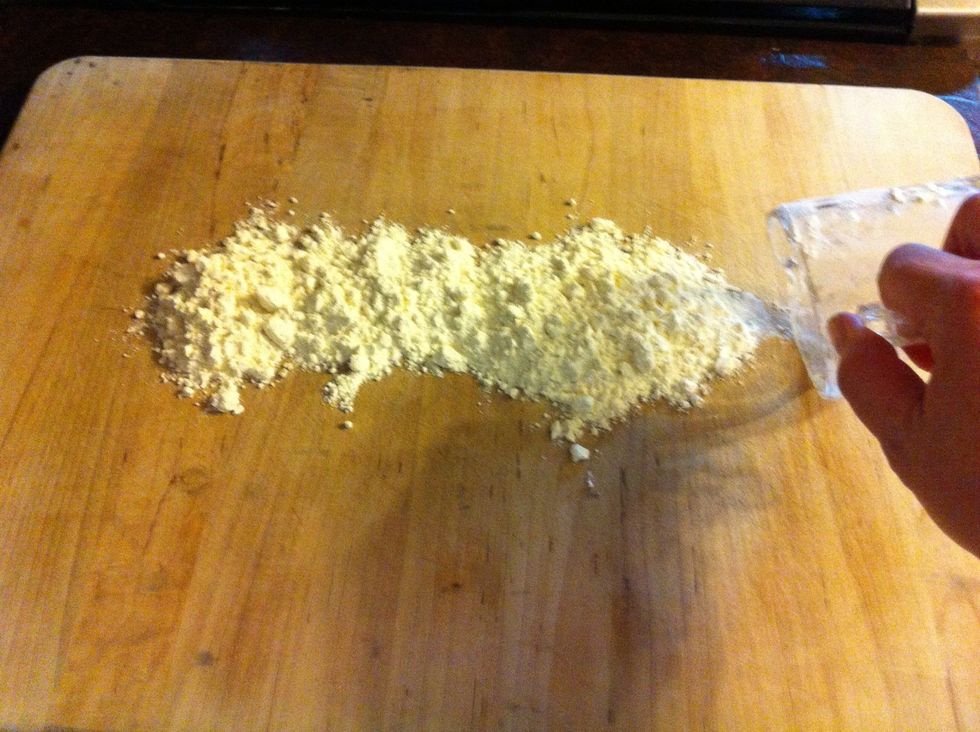 Flour onto the board.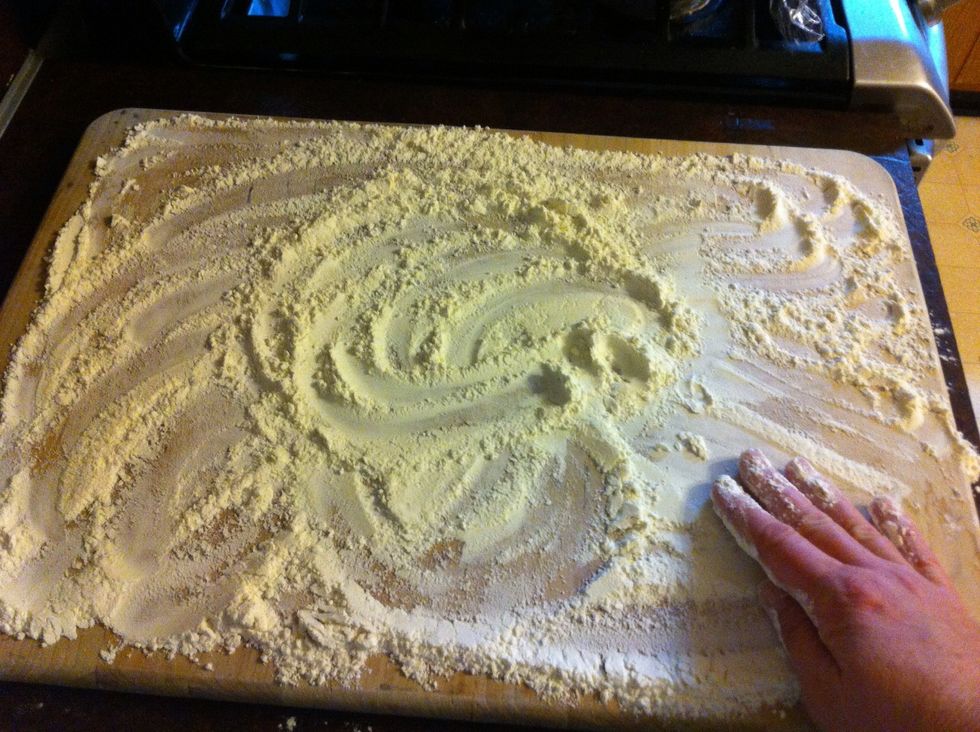 Spread it around.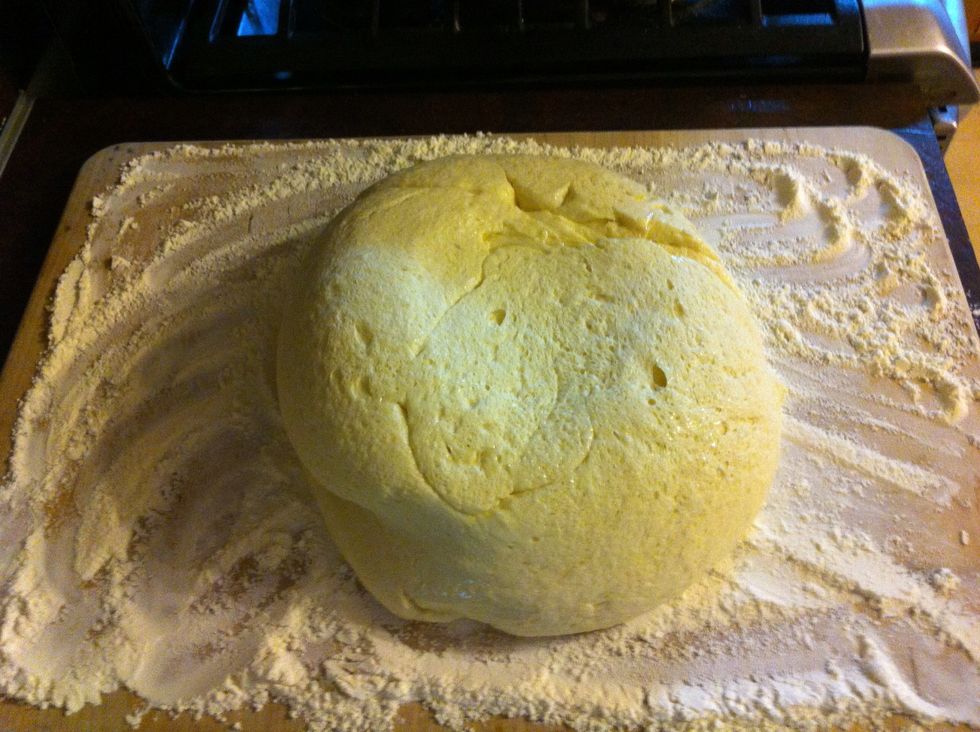 Dump your dough out into the middle.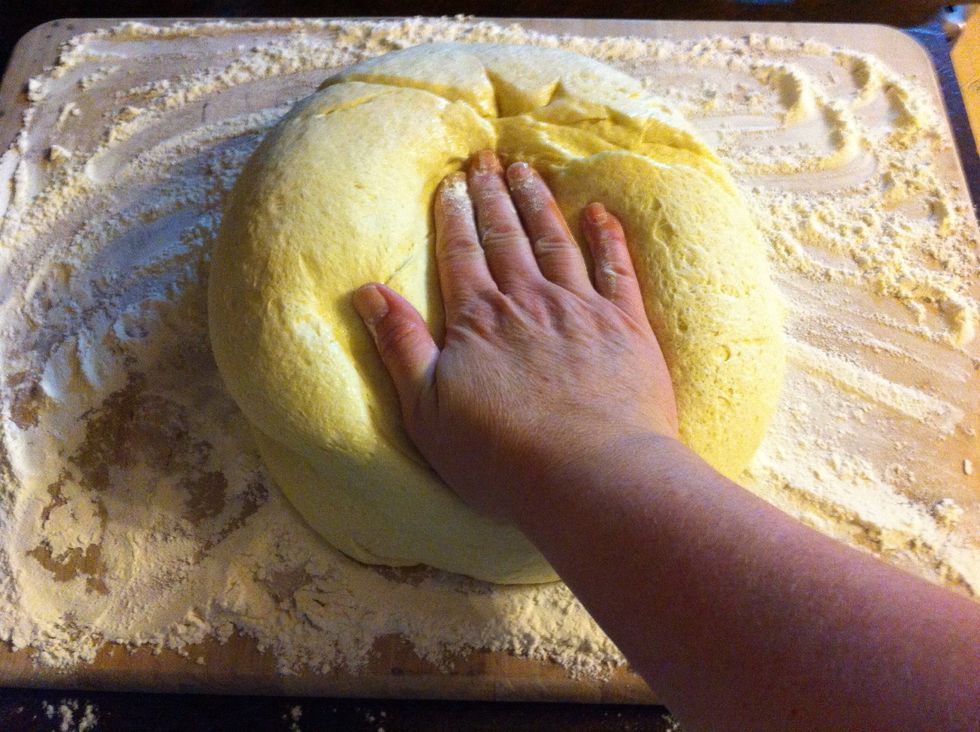 Now to press into a rectangle. No flipping. No kneading. We are NOT making biscuits here folks! ... Just press.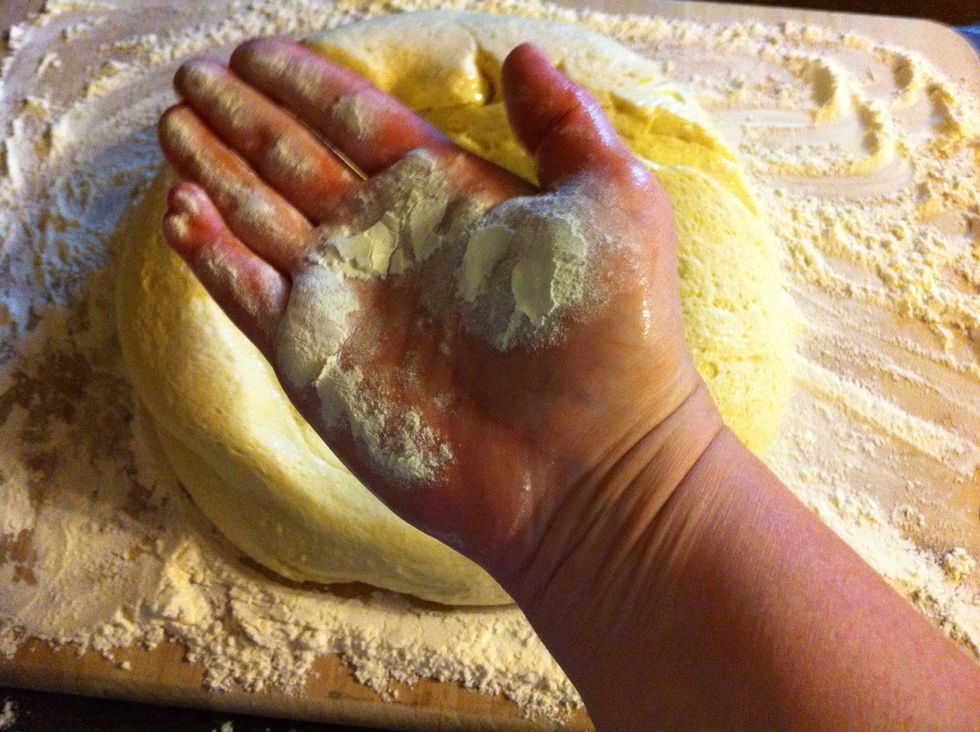 Pat the flour on your hands.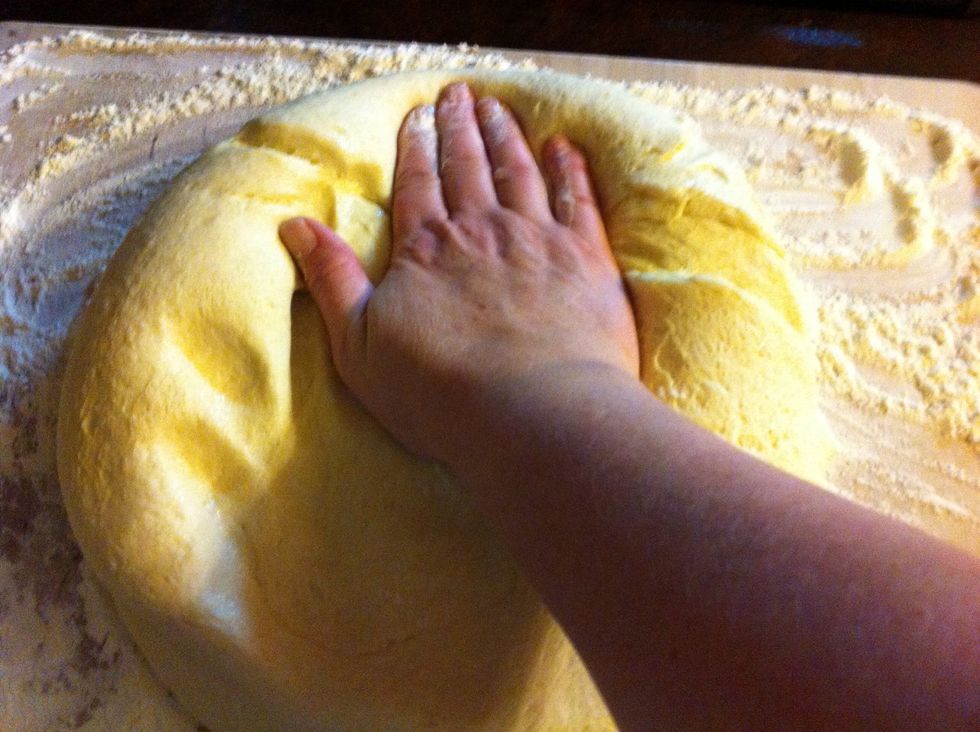 And press.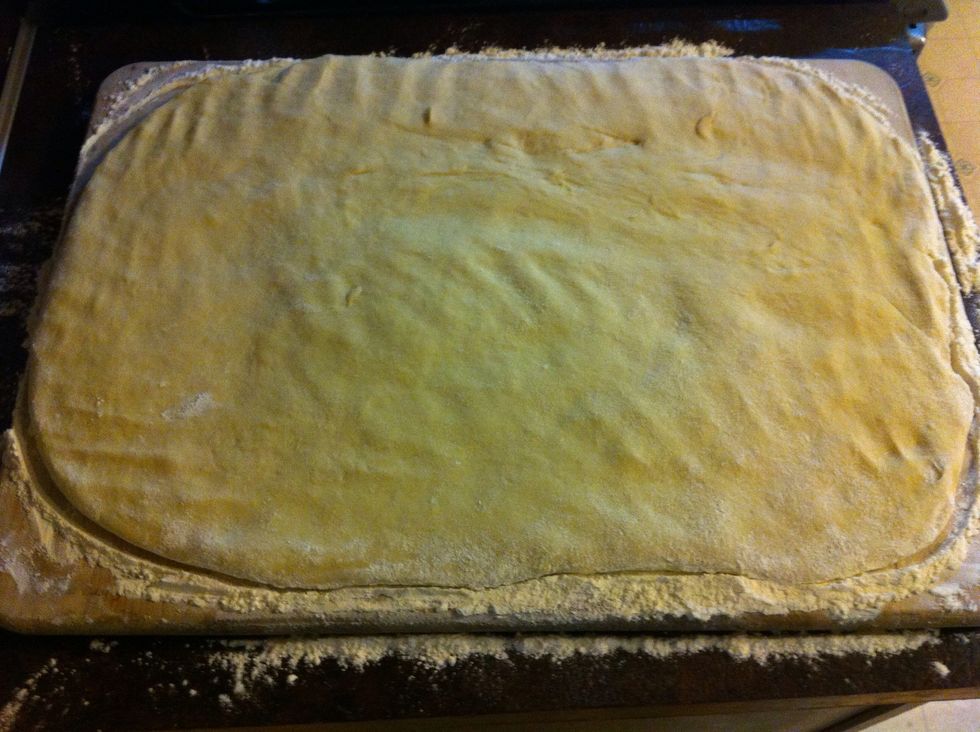 Press it all out.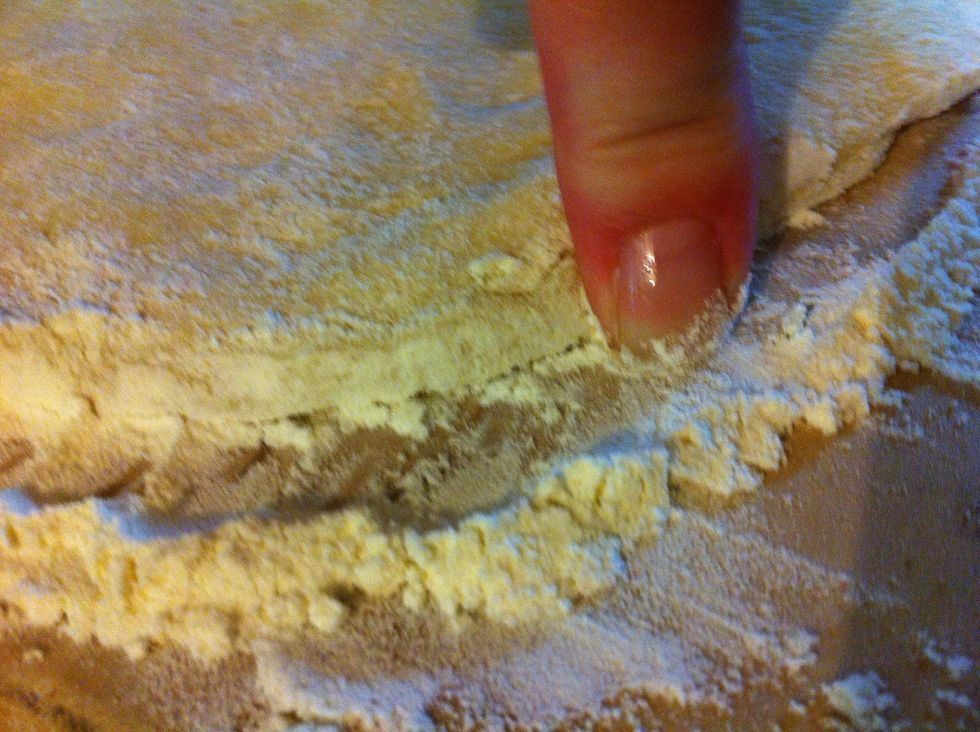 See it is pretty thin.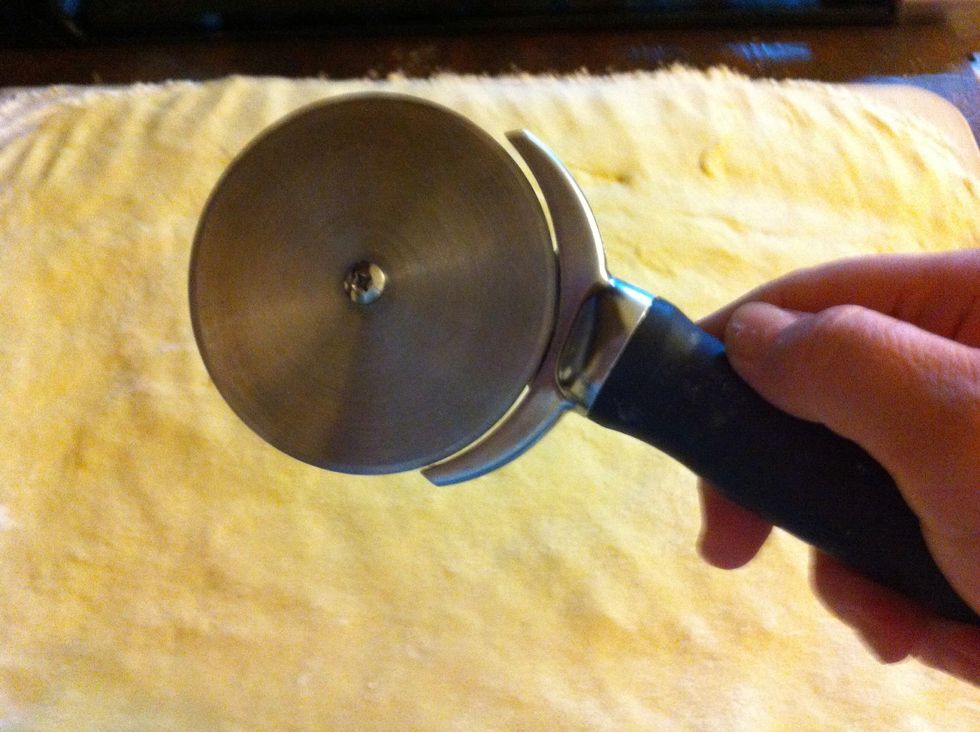 Grab your pizza cutter.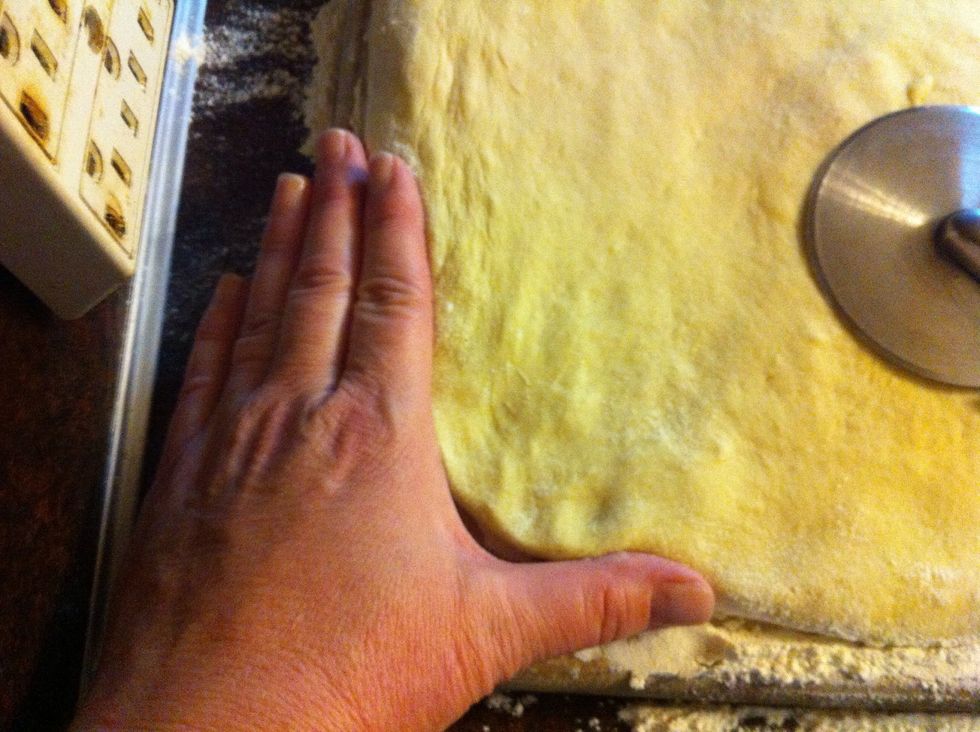 Make an "L" shape to measure how wide.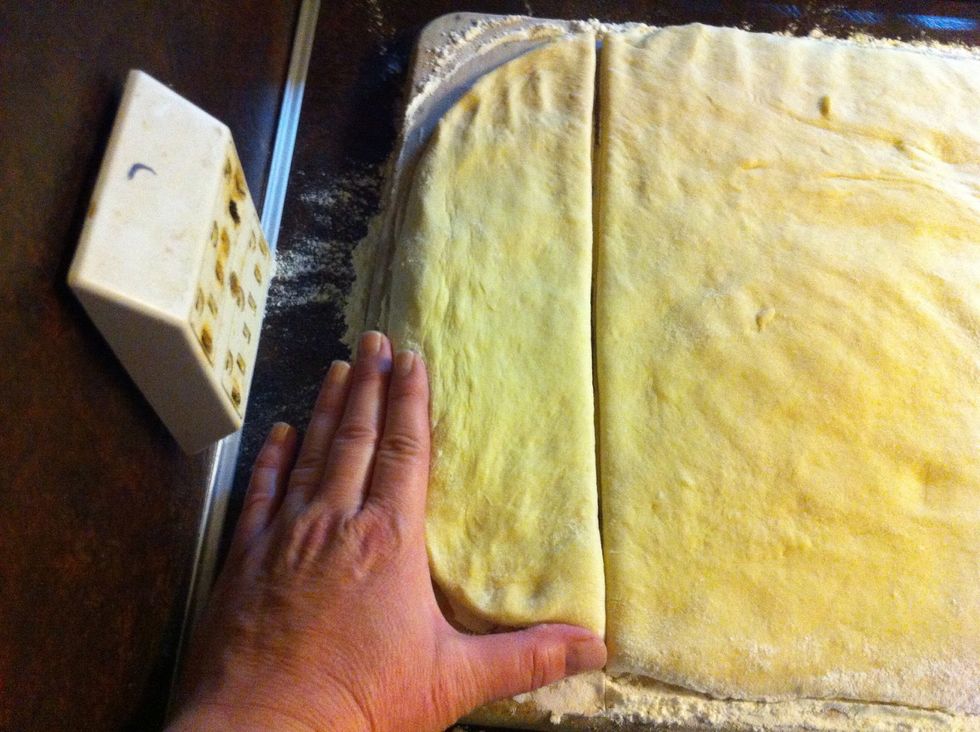 And cut.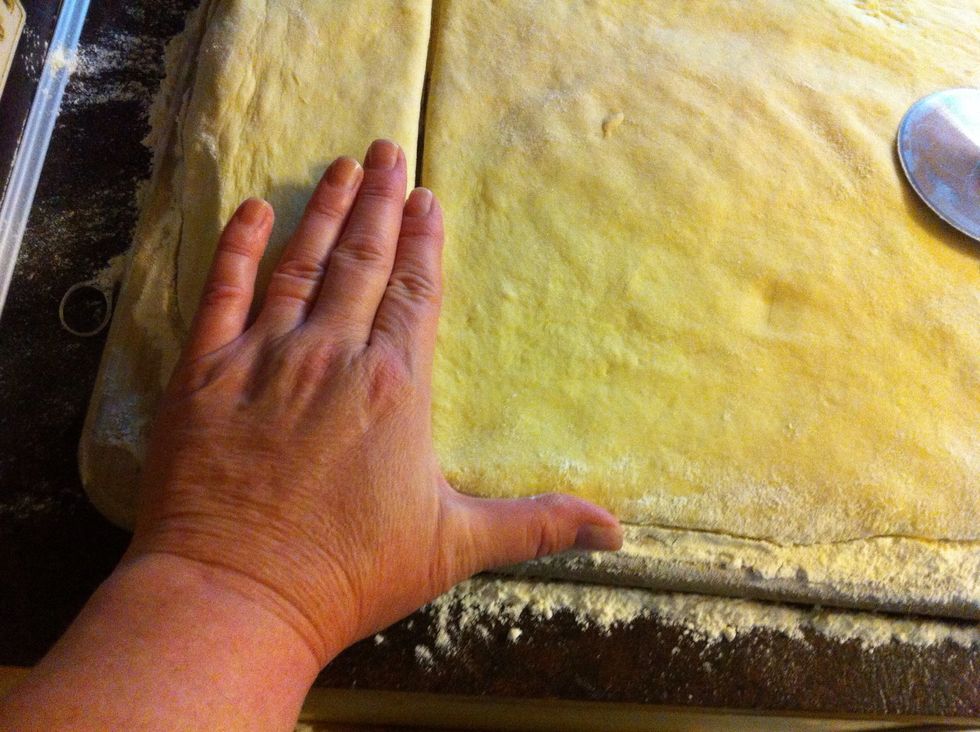 Again. How wide.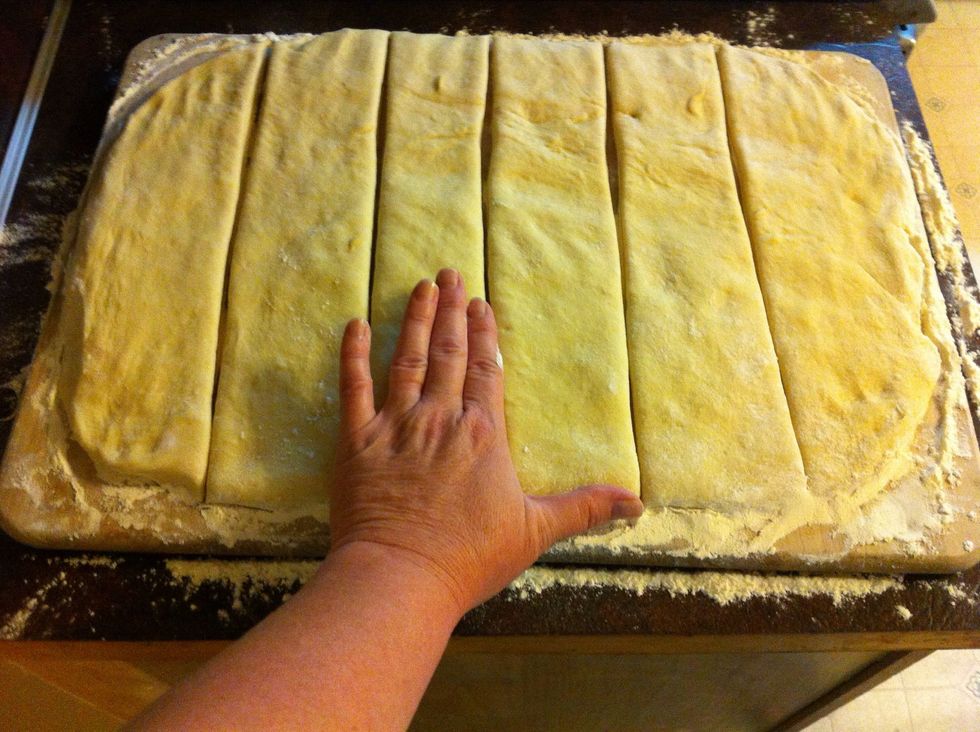 And cut.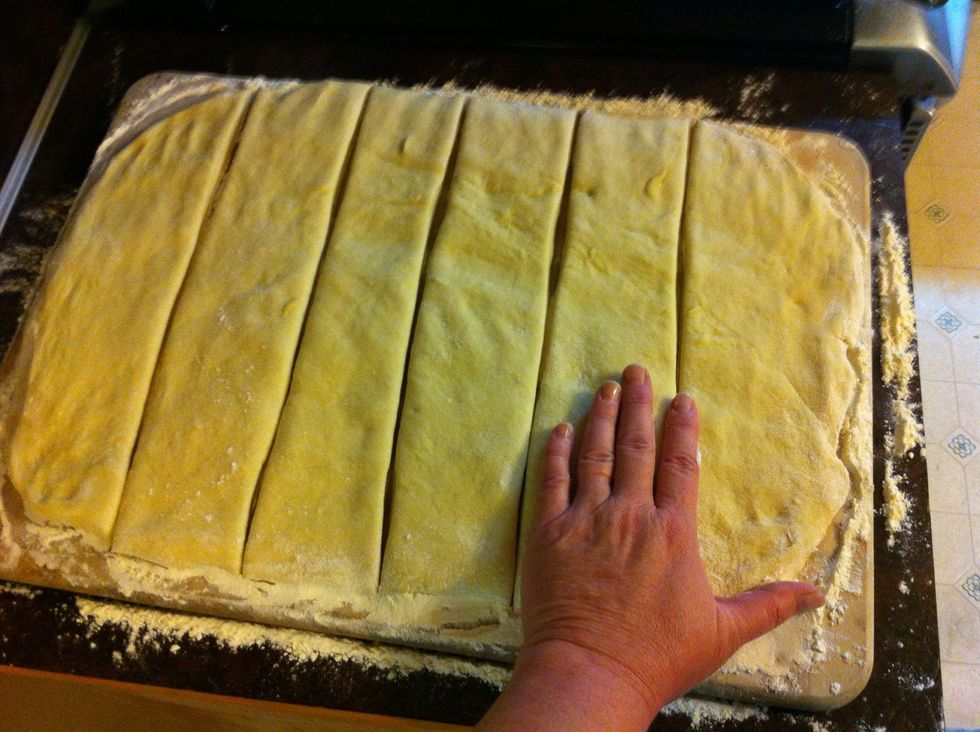 Now how long.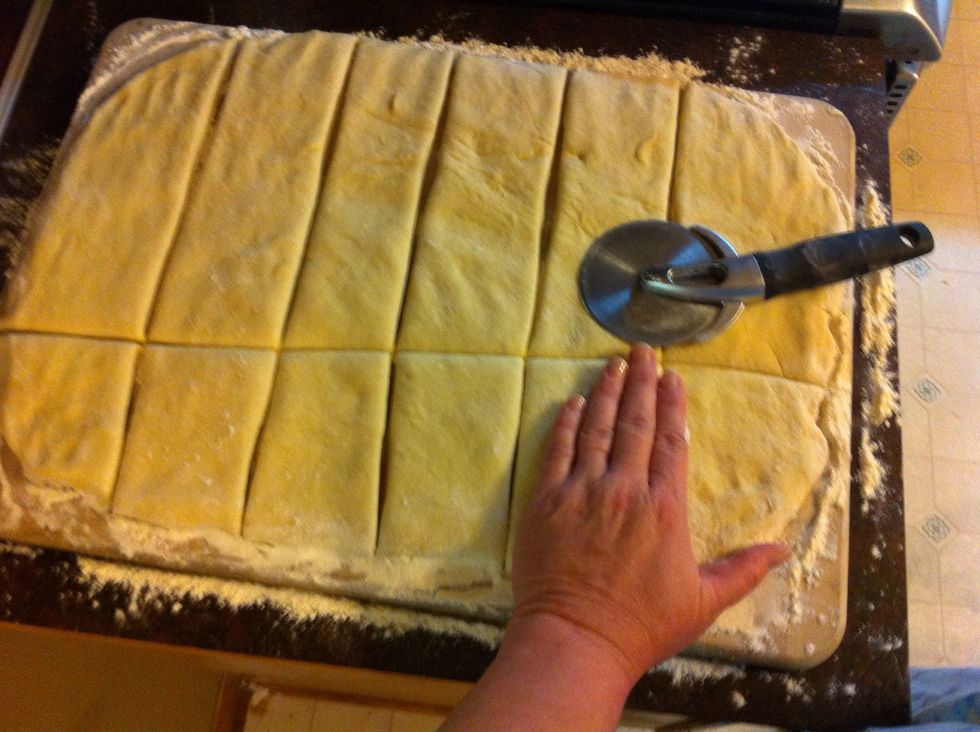 And cut.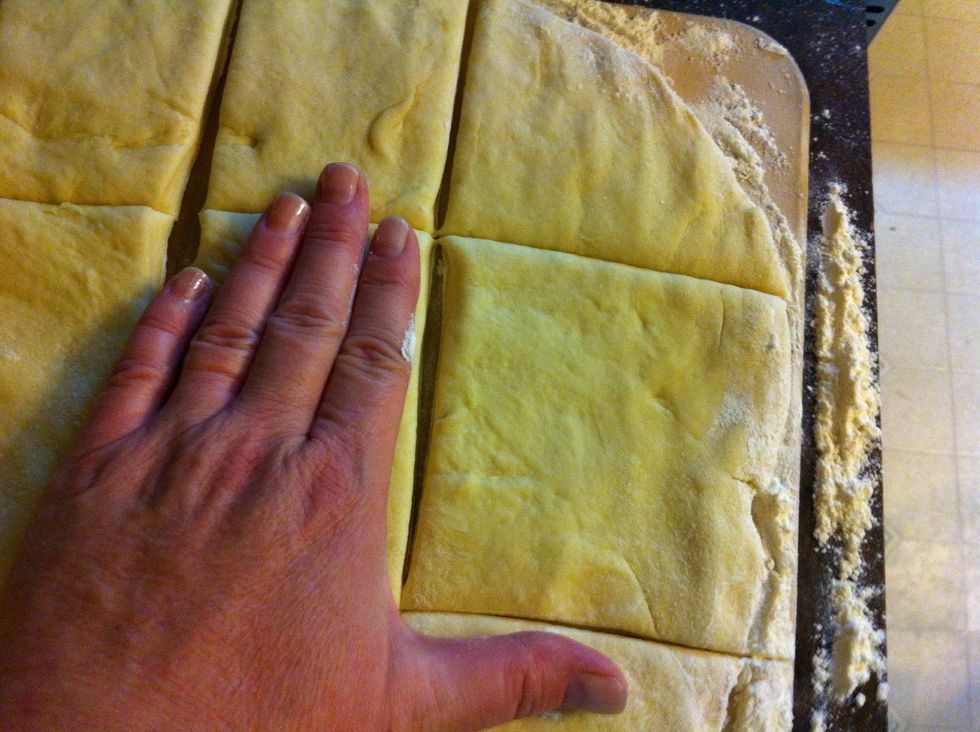 So you end up with squares like these.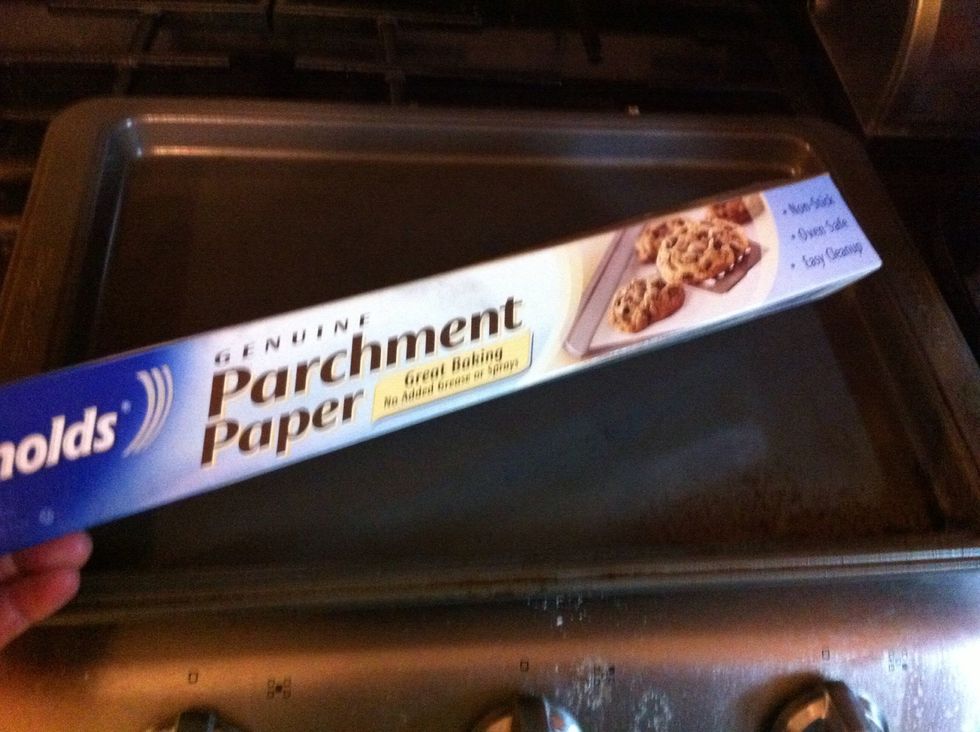 Grab the parchment paper and cookie sheet.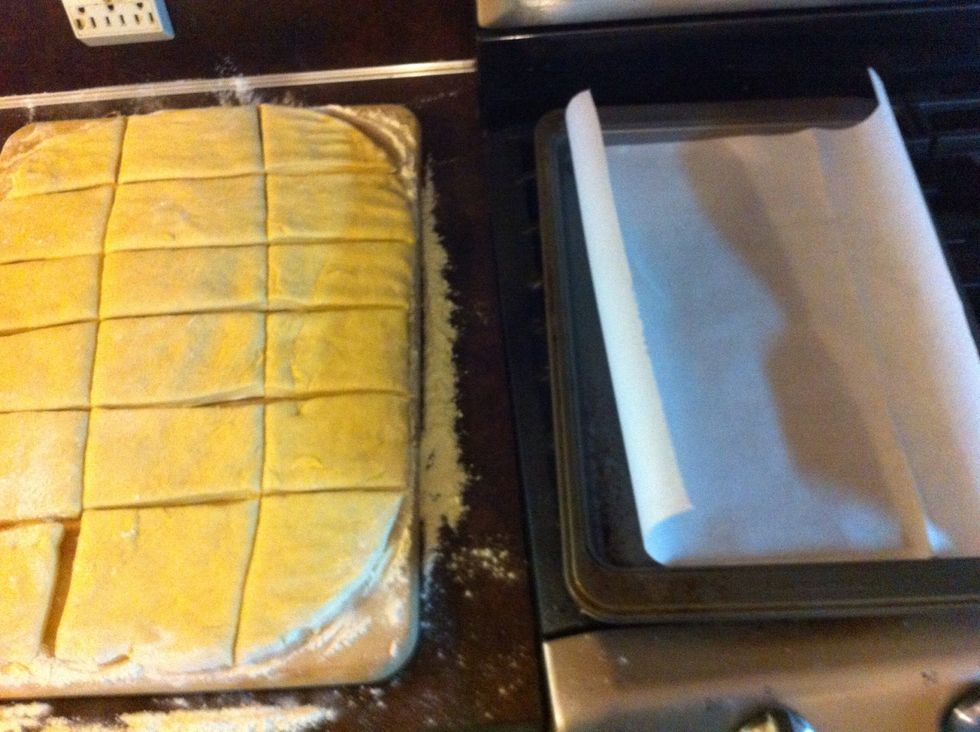 Parchment paper in, no oil. Just the paper. Set next to your dough.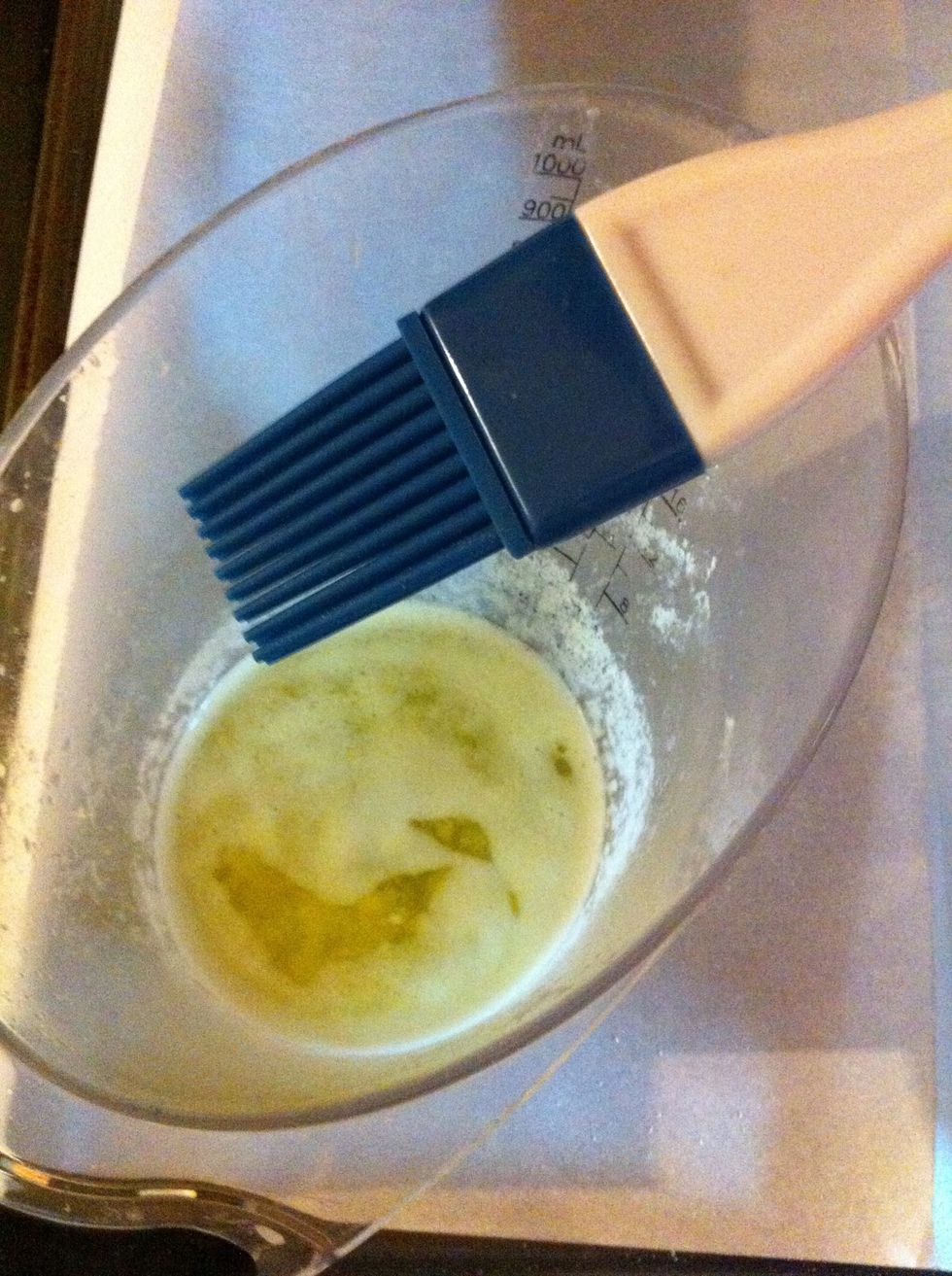 Melt the rest of that butter.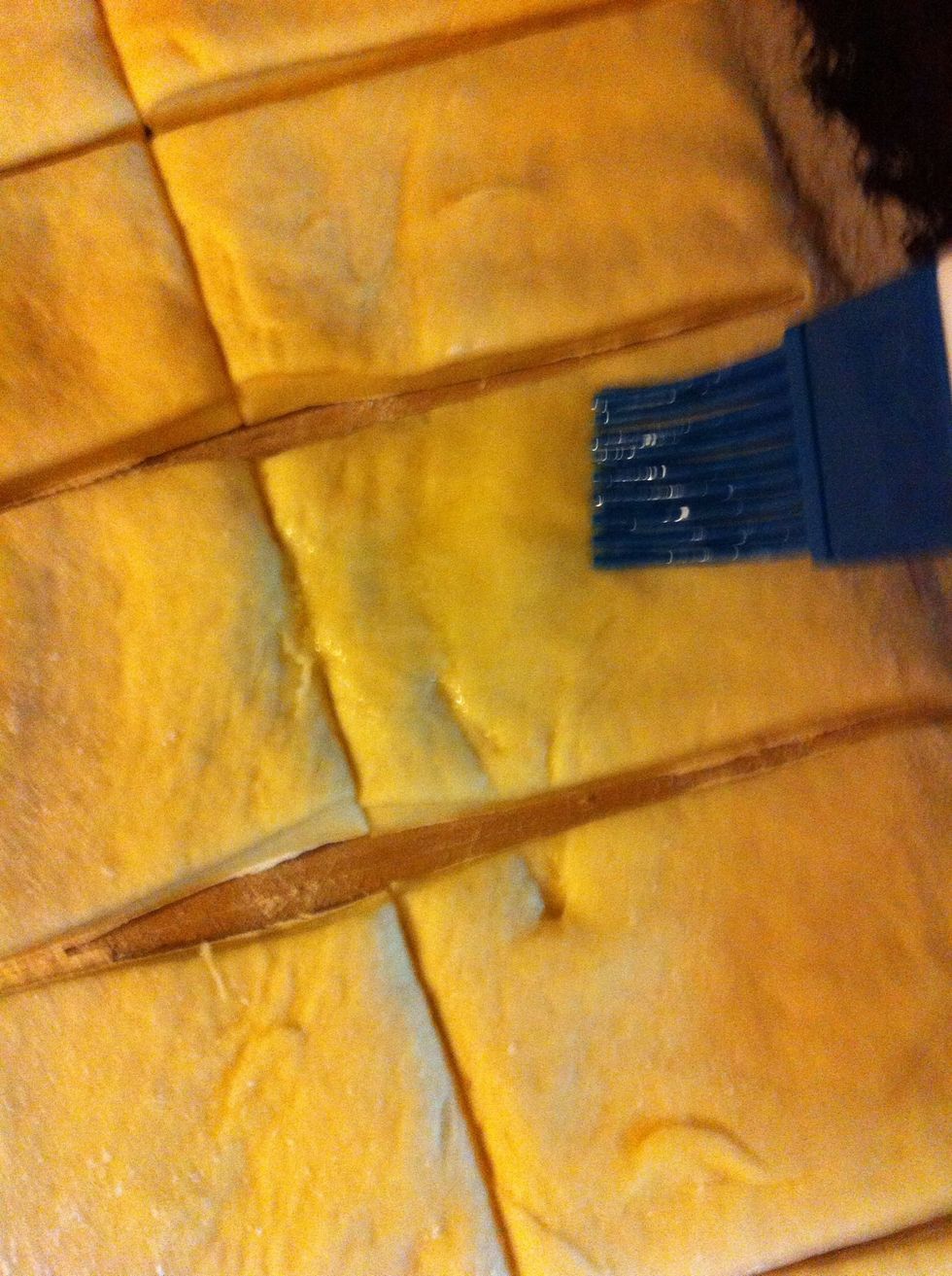 And brush on each square.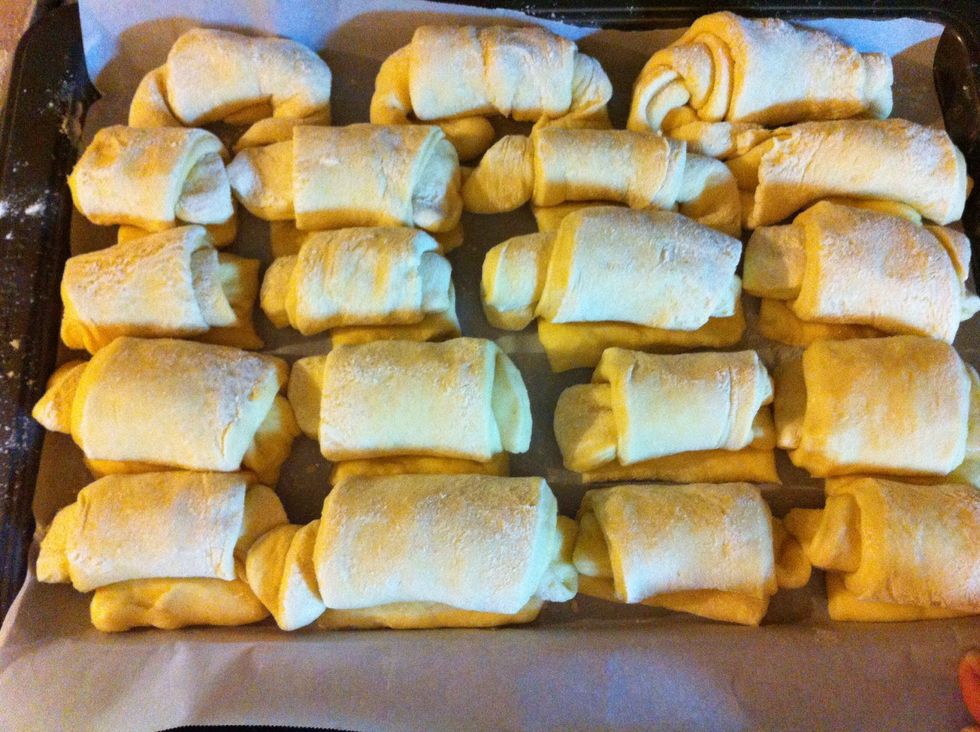 Repeat .. till all done.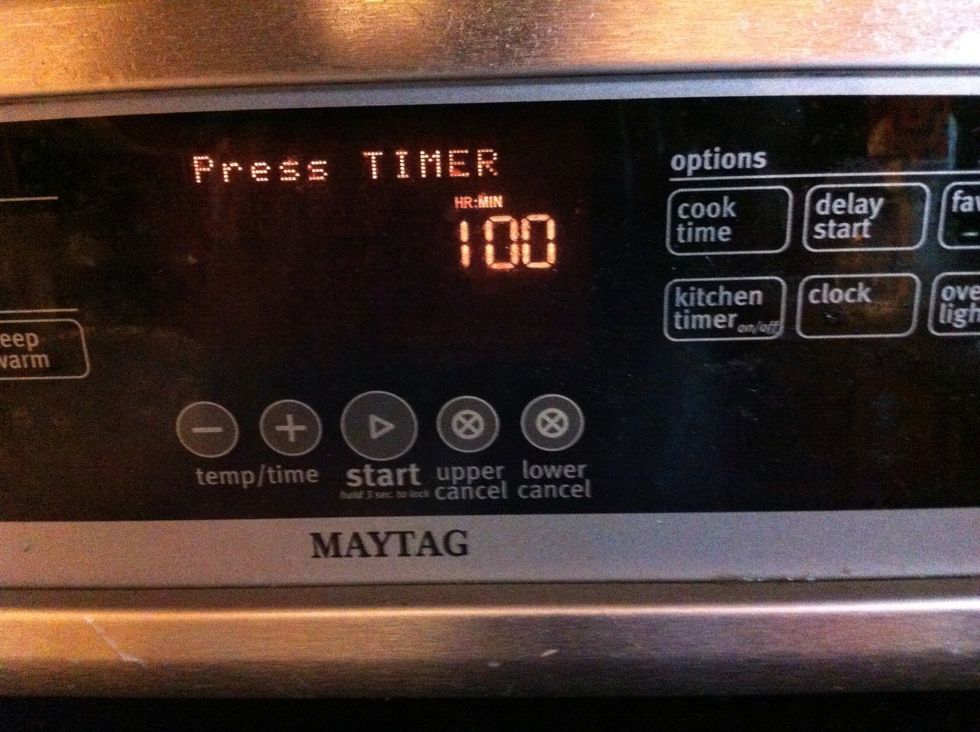 Set time for 1 hour.
Tada! Raised and Ready to Bake. Preheat oven to 375 degrees.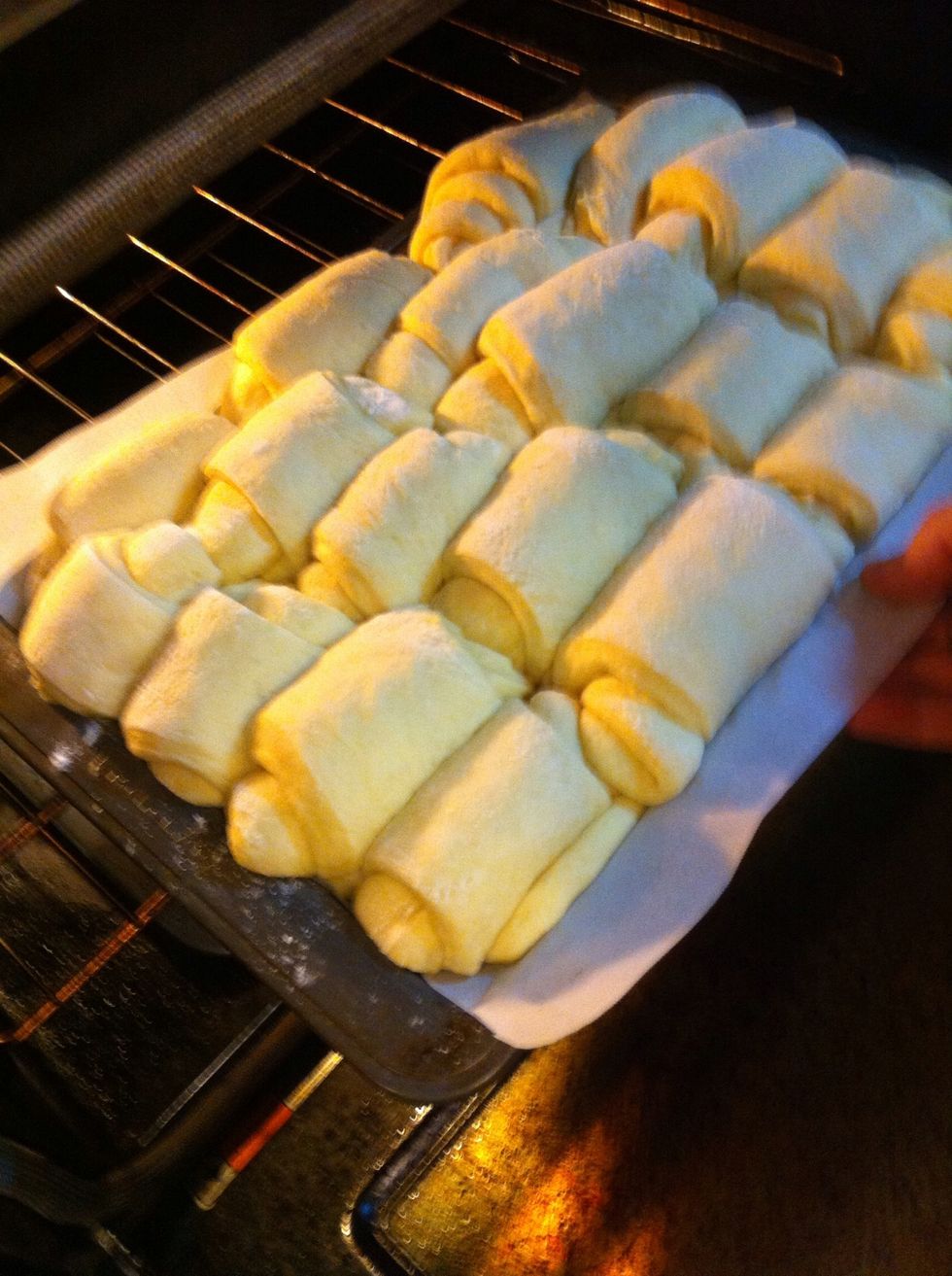 Into the oven when it reaches 375 degrees for 15-20 min.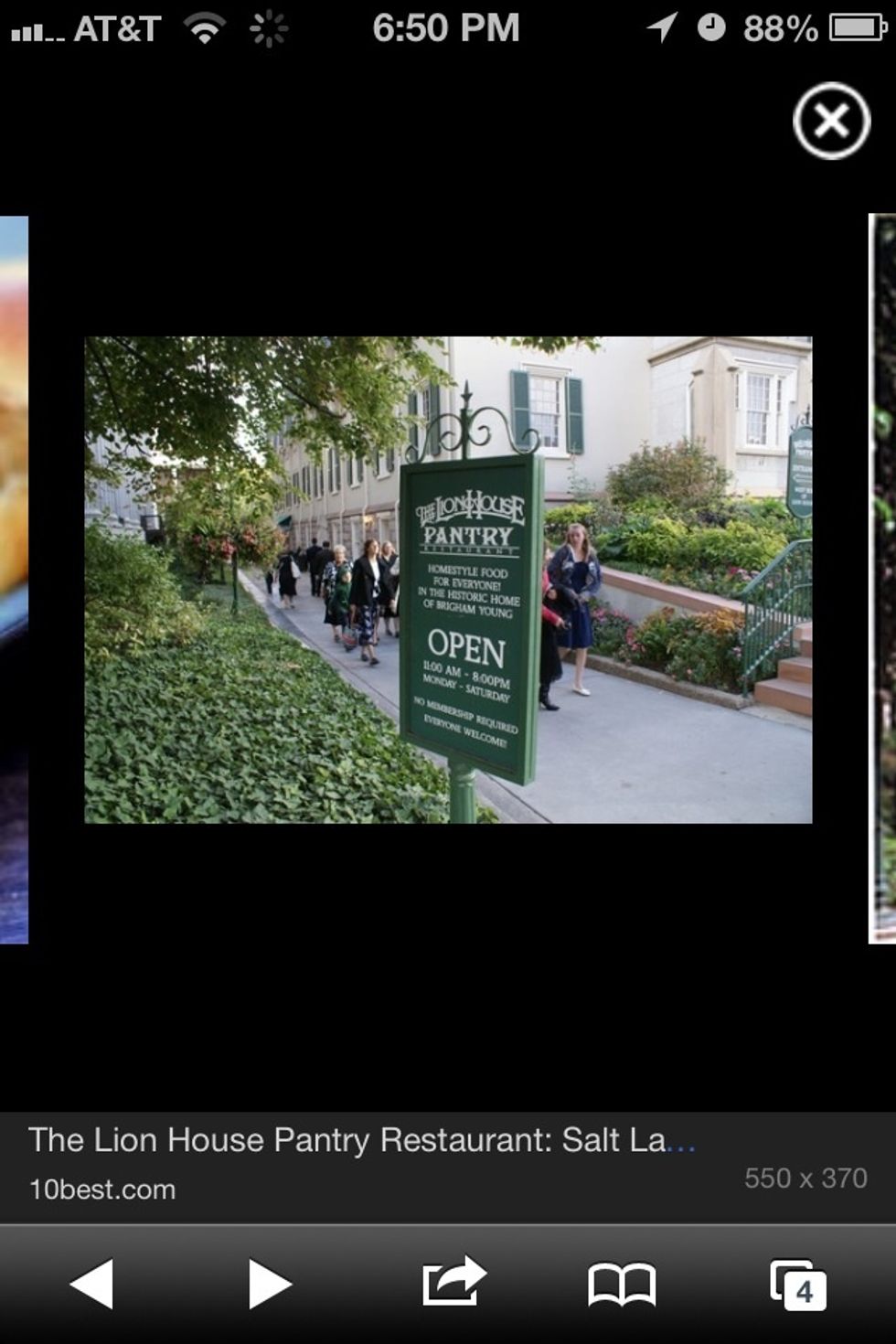 Lion House Rolls comes from Lion House Pantry Restaurant in Salt Lake City, Utah. If you are near there you should go visit!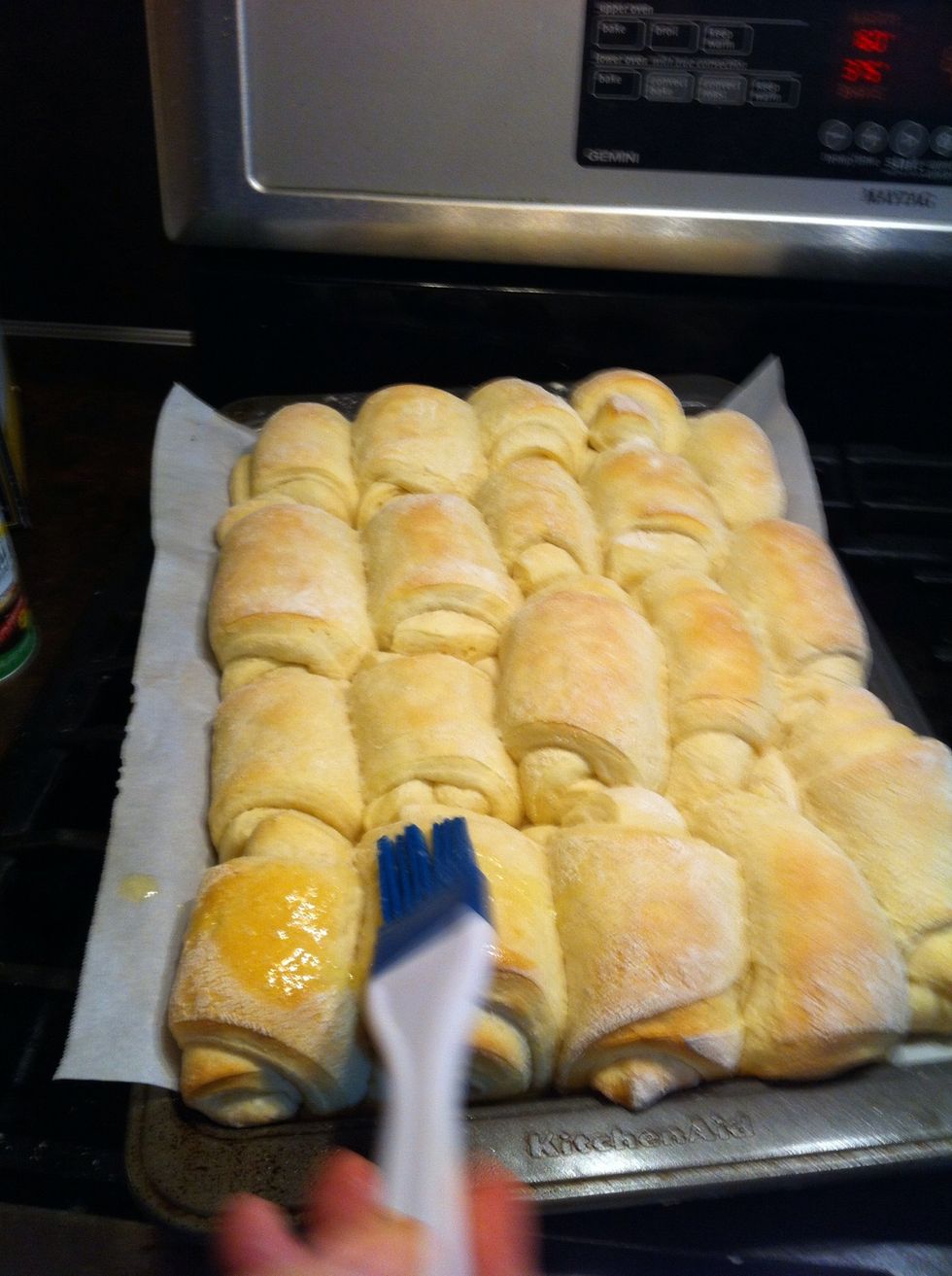 Brush butter on top!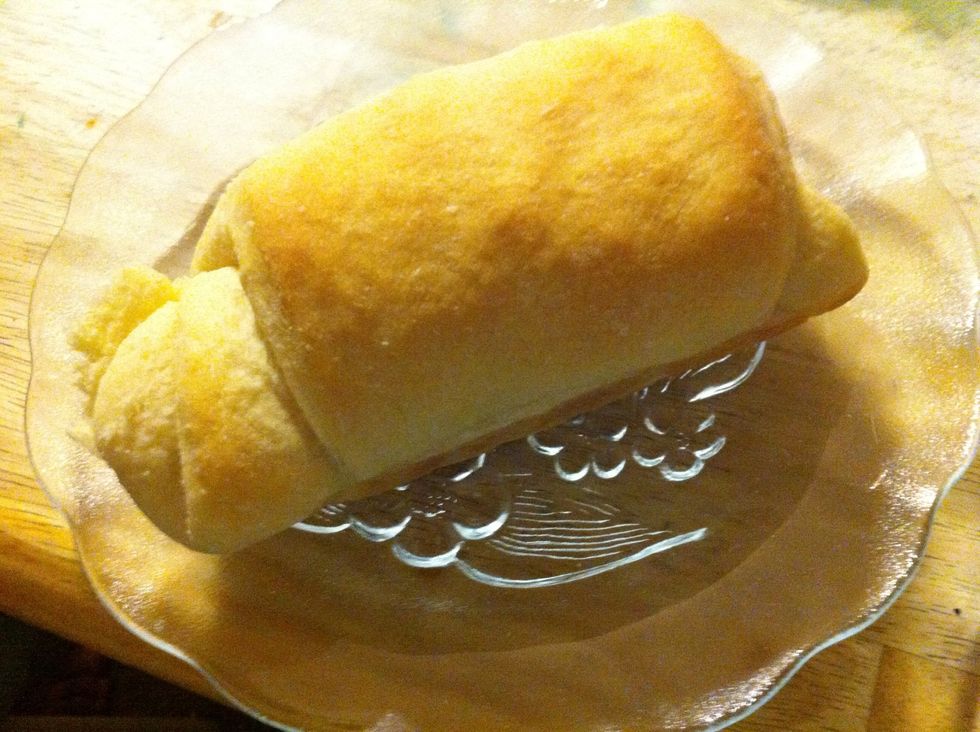 And Serve! These are so tasty!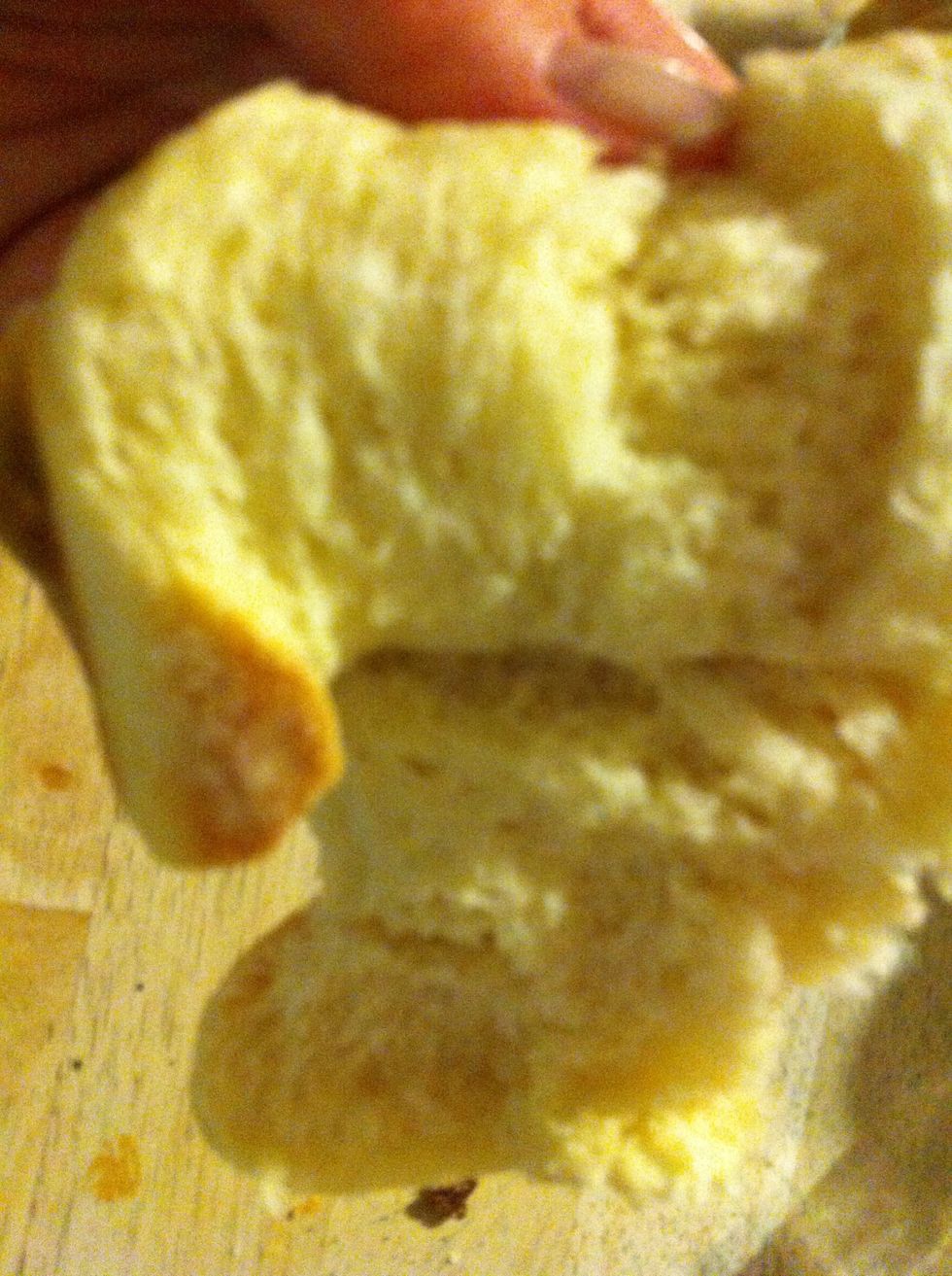 And Delish!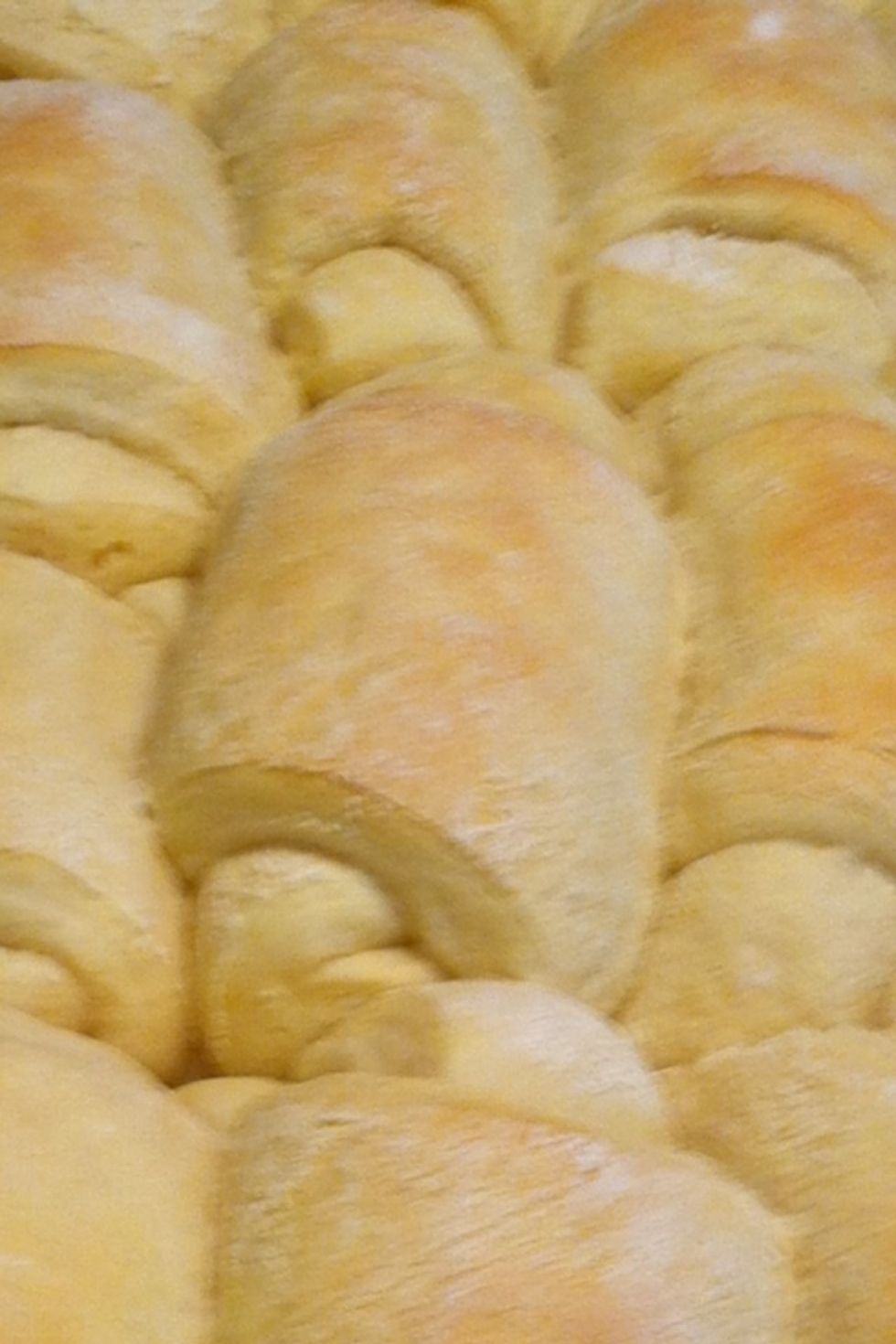 Enjoy!
2.0c Warm Water
2/3c Nonfat Dry Milk
2.0Tbsp Dry Yeast
1/4c Sugar
2.0tsp Salt
1/3c Melted Butter
1.0 Beaten Egg
1/2c All Purpose Flour
Butter for Brushing
Lucy Hudnall
If you can't explain it to a 6 year old, you don't understand it yourself. -Albert Einstein