I like making homemade granola (probably because I used to be a total granola). Now I'm a mom and I try to cut out sugar wherever possible.
42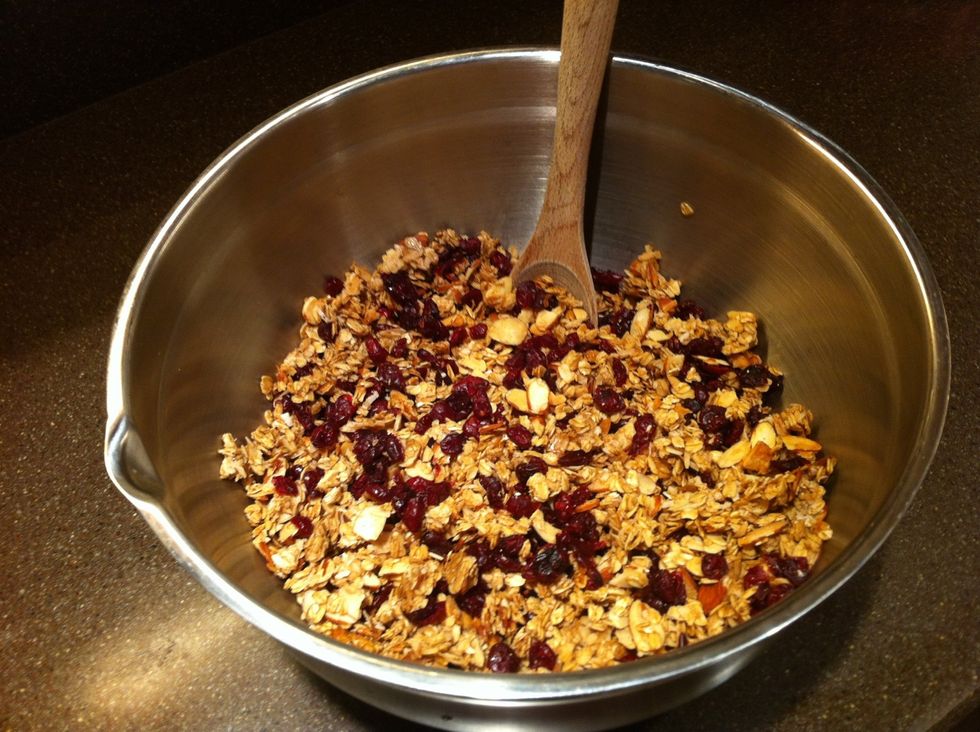 Versatile, inexpensive, and delicious. A no fail recipe.. seriously! This is also a great recipe to experiment with using a variety of ingredients (orange zest or pecans would be an awesome addition)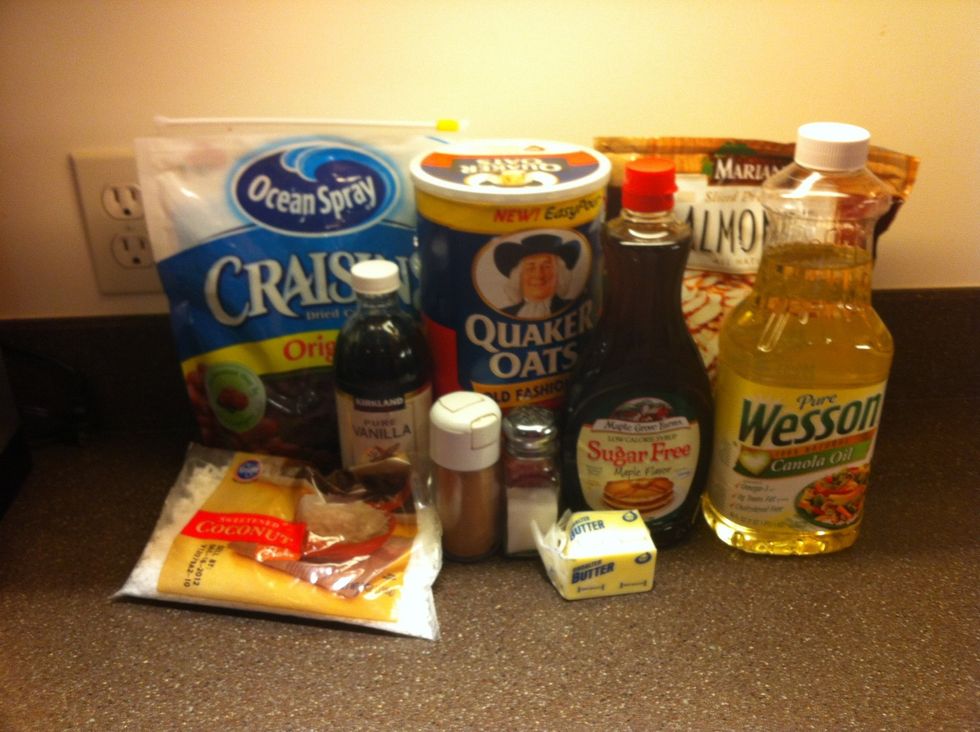 Here's everything I used for this batch. 6 c. Oatmeal, 2 c. dried cranberries, 1 1/2 c. almonds, 1/2 bag shredded coconut, 1/4c oil, butter, vanilla, 1 1/2 c sugar free maple syrup, cinnamon, & salt.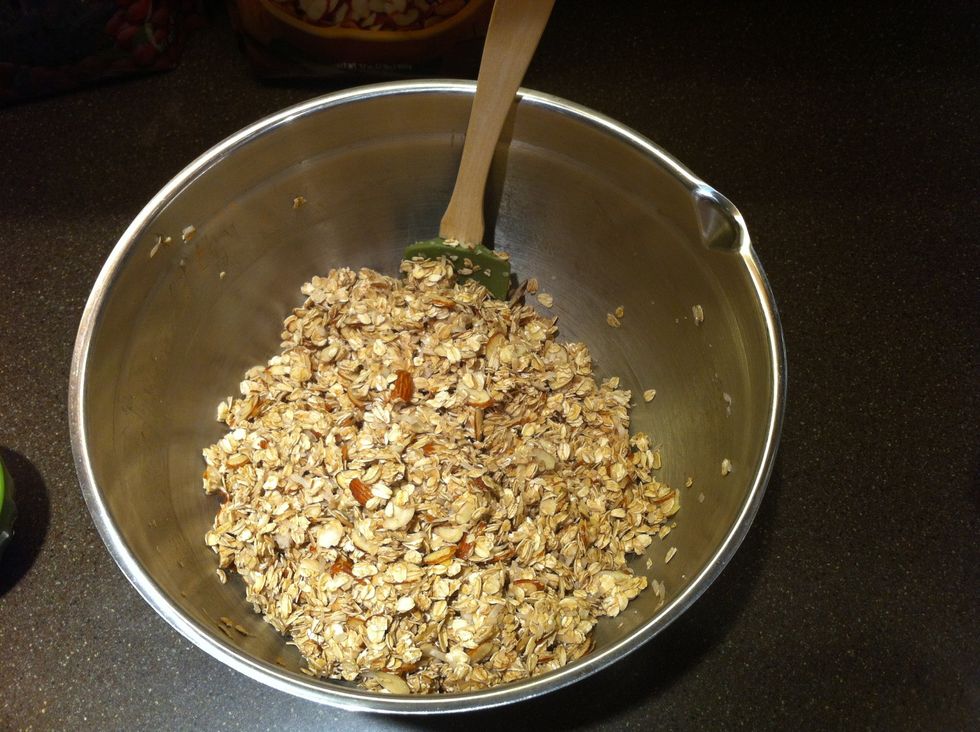 Combine all of your ingredients except for the cranberries (this is important - if you don't want a gooey mess). Stir it up! Easy.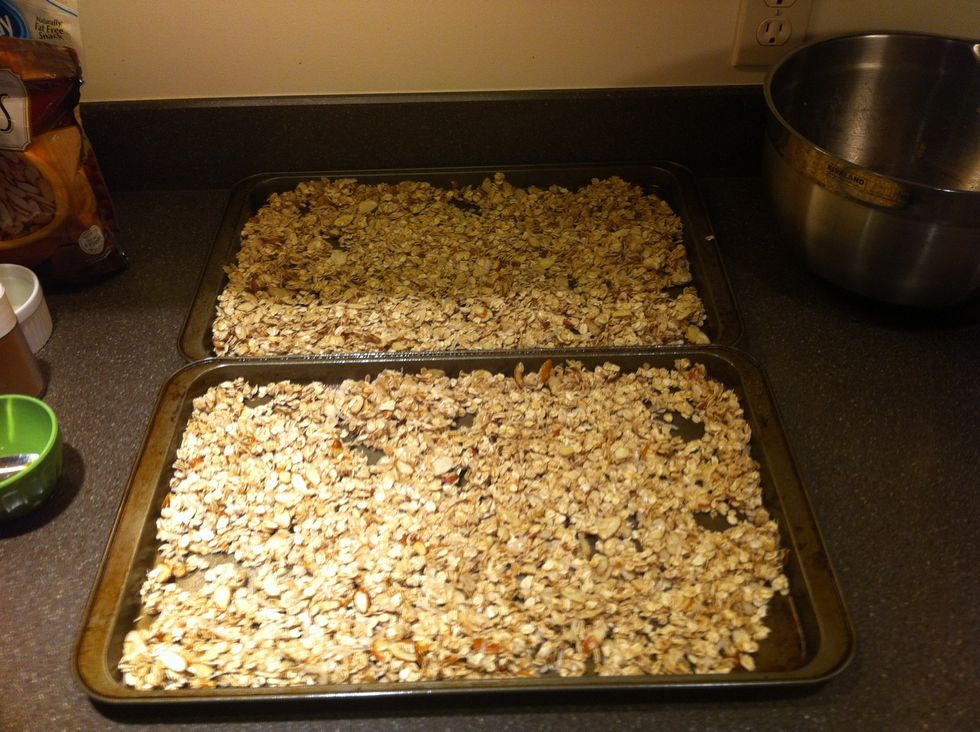 Arrange your uncooked granola on two baking sheets and bake at 325 degrees for at least 45 minutes (depending on your oven) stirring every 10 minutes or so.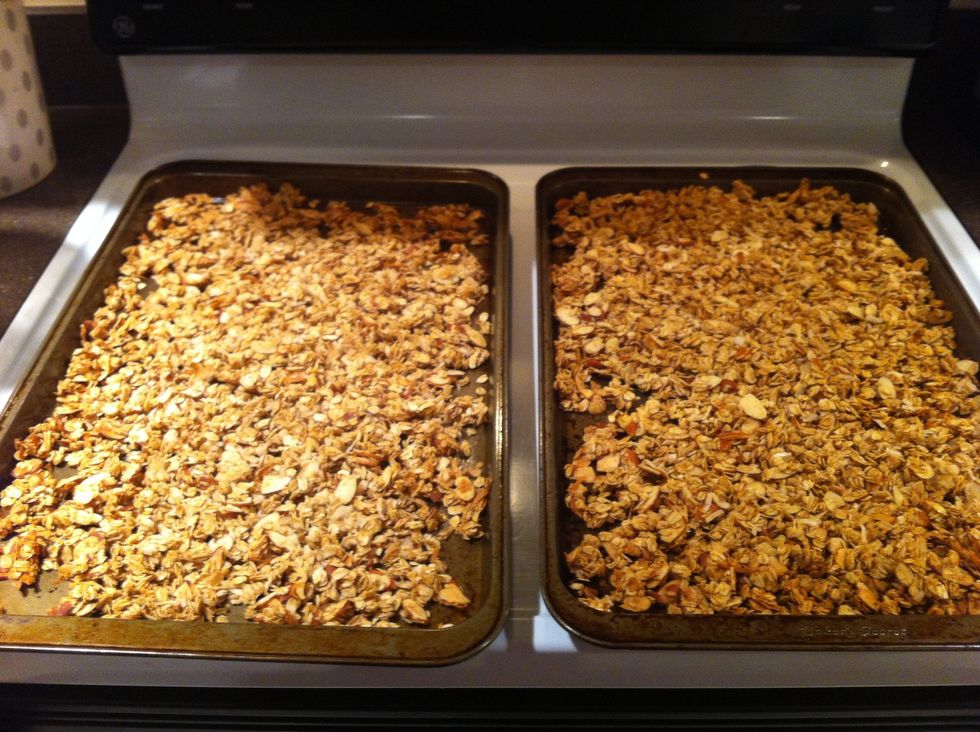 Bake until golden brown and toasty.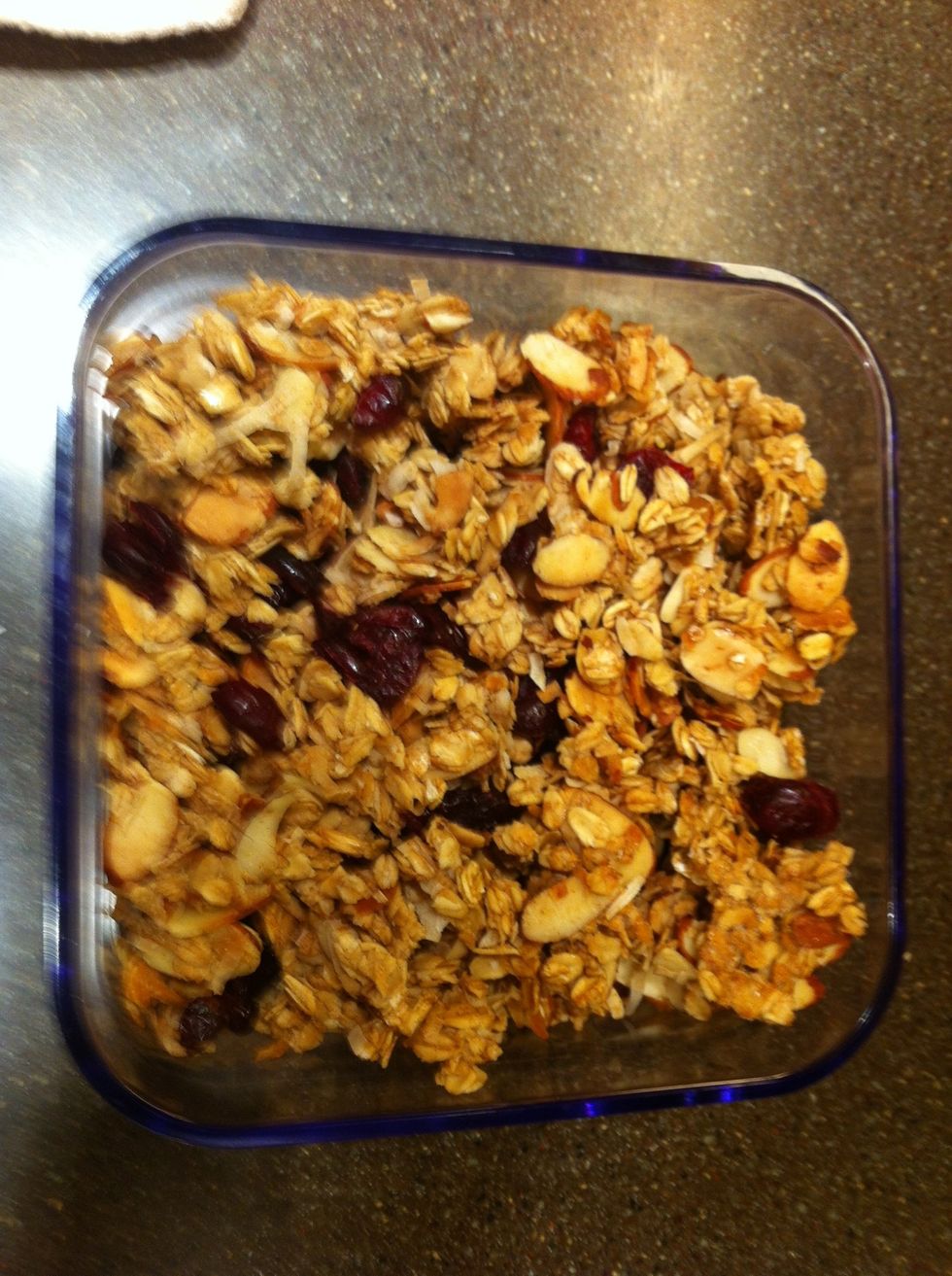 Combine with dried cranberries and store in an airtight container. That's it! Delicious - Nom nom nom.
6 cups of old fashioned oatmeal (not instant)
1/2 bag of shredded coconut
2 cups slivered almonds
1 1/2 cups sugar free maple syrup
1/2 stick of butter
1/4 cup vegetable oil
3 tbls vanilla extract
2 cups dried cranberries
1 tbls salt
2 tbls cinnamon