Make Low Mess Awesome Burgers for OCD Cooks
35
Usually I don't worry too much about messes but I freak out over bacteria in what I cook. Here was my solution.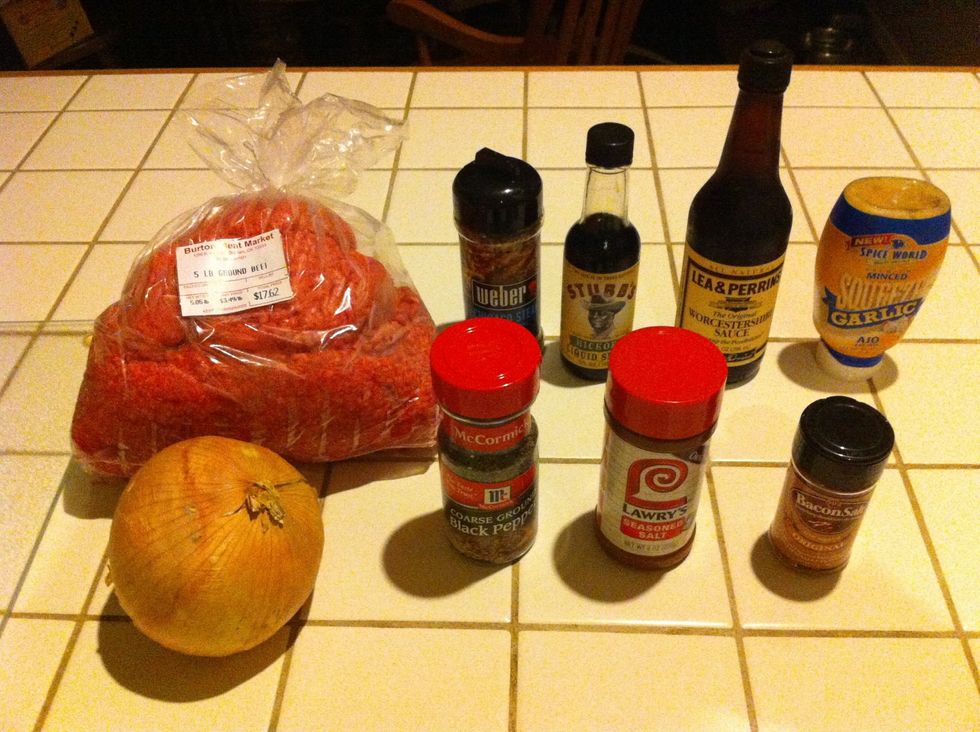 Feel free to add or subtract. Nothing here is required by any reactions.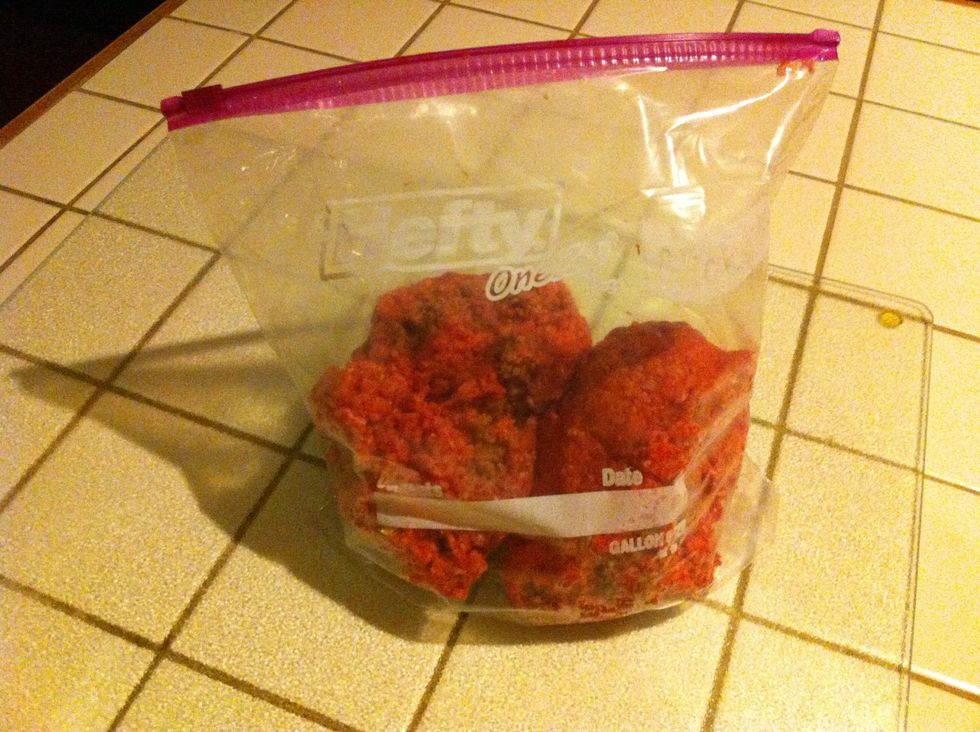 The key to not having to disinfect half your kitchen, mix everything in a bag.
If you have a chopper cut the onions up enough to fit. If not, just mince them.
Onions minced almost to a paste.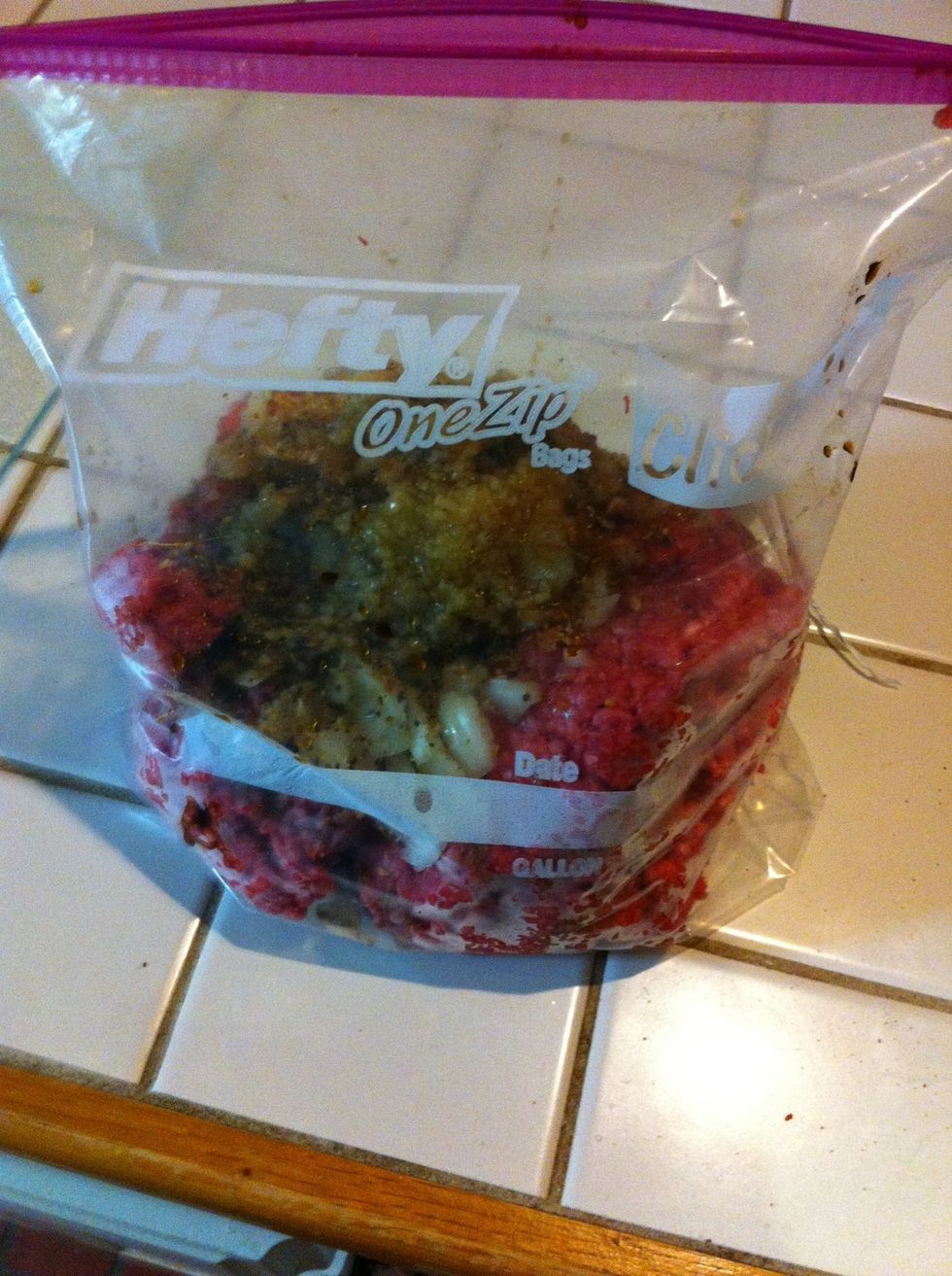 This step is simple but where it can go horribly wrong. Dump in your seasonings. You can't taste it so try and go by smell.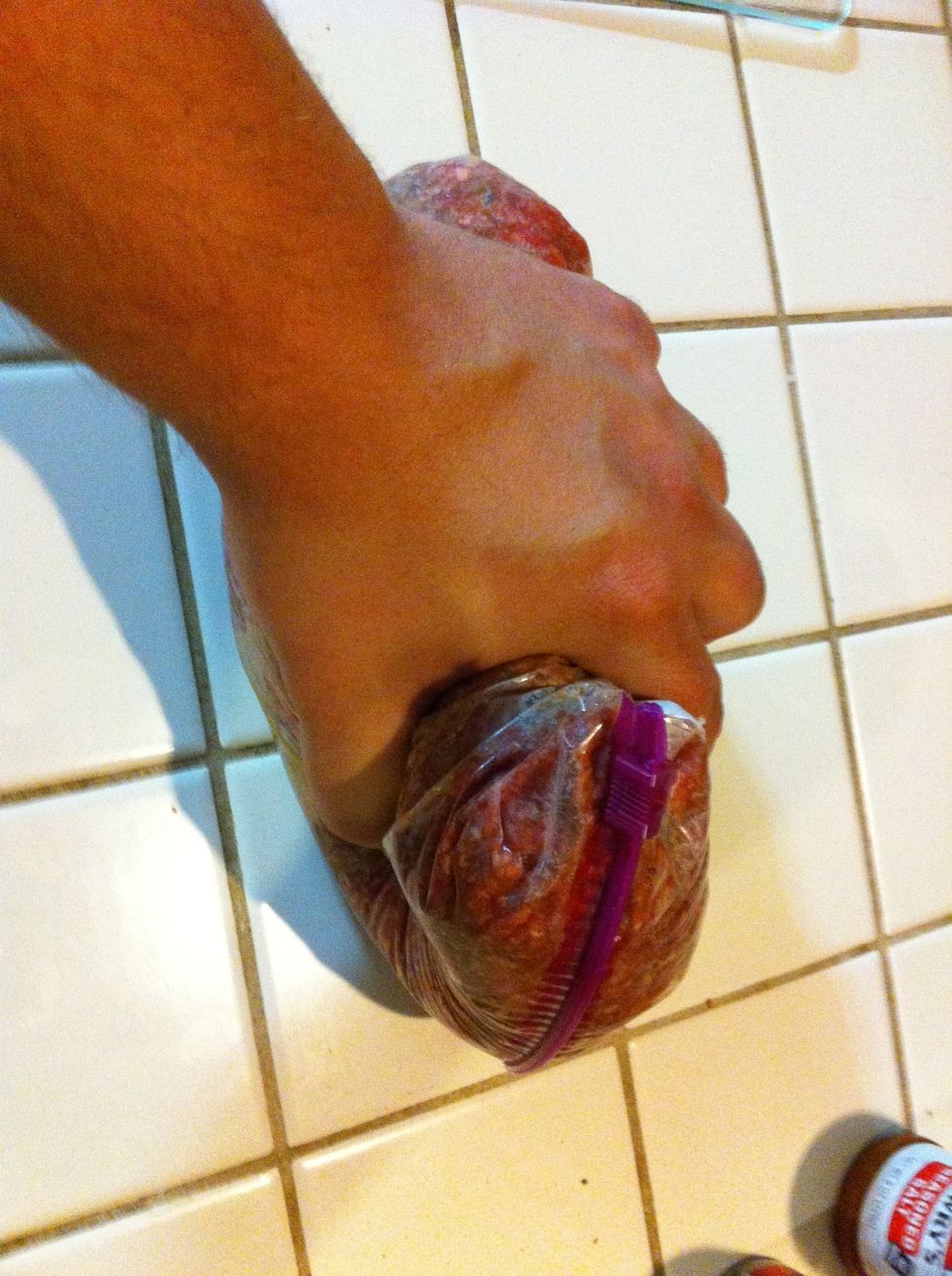 Now kneed the hell out of it. The sauces dye the meat so you get a good idea of how well mixed it is.
A uniform color is pretty hard, this marbled texture works fine.
I left the meat in the fridge overnight so the flavors could mingle.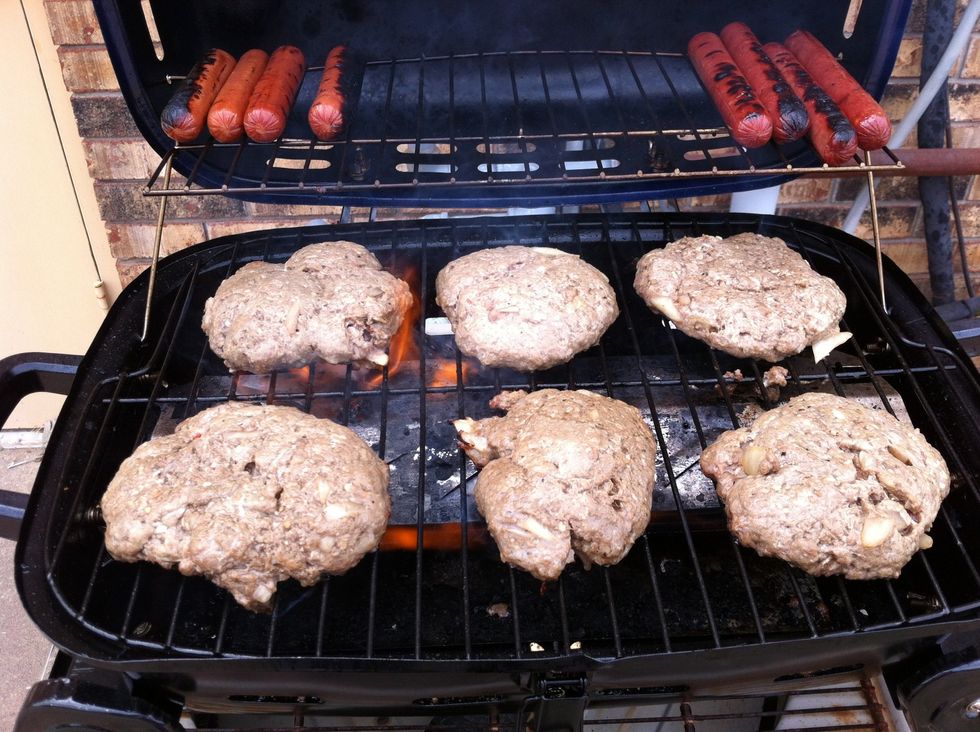 I used latex gloves to shape the patties so I wouldn't have to go on a disinfecting rampage for that.
Almost forgot the final product, I was too focused on eating one.
Ground beef
Onion
Worcestershire sauce
Liquid smoke
Montreal or Chicago steak seasoning
Large zipper bag
Bacon salt
Minced garlic
Seasoned salt