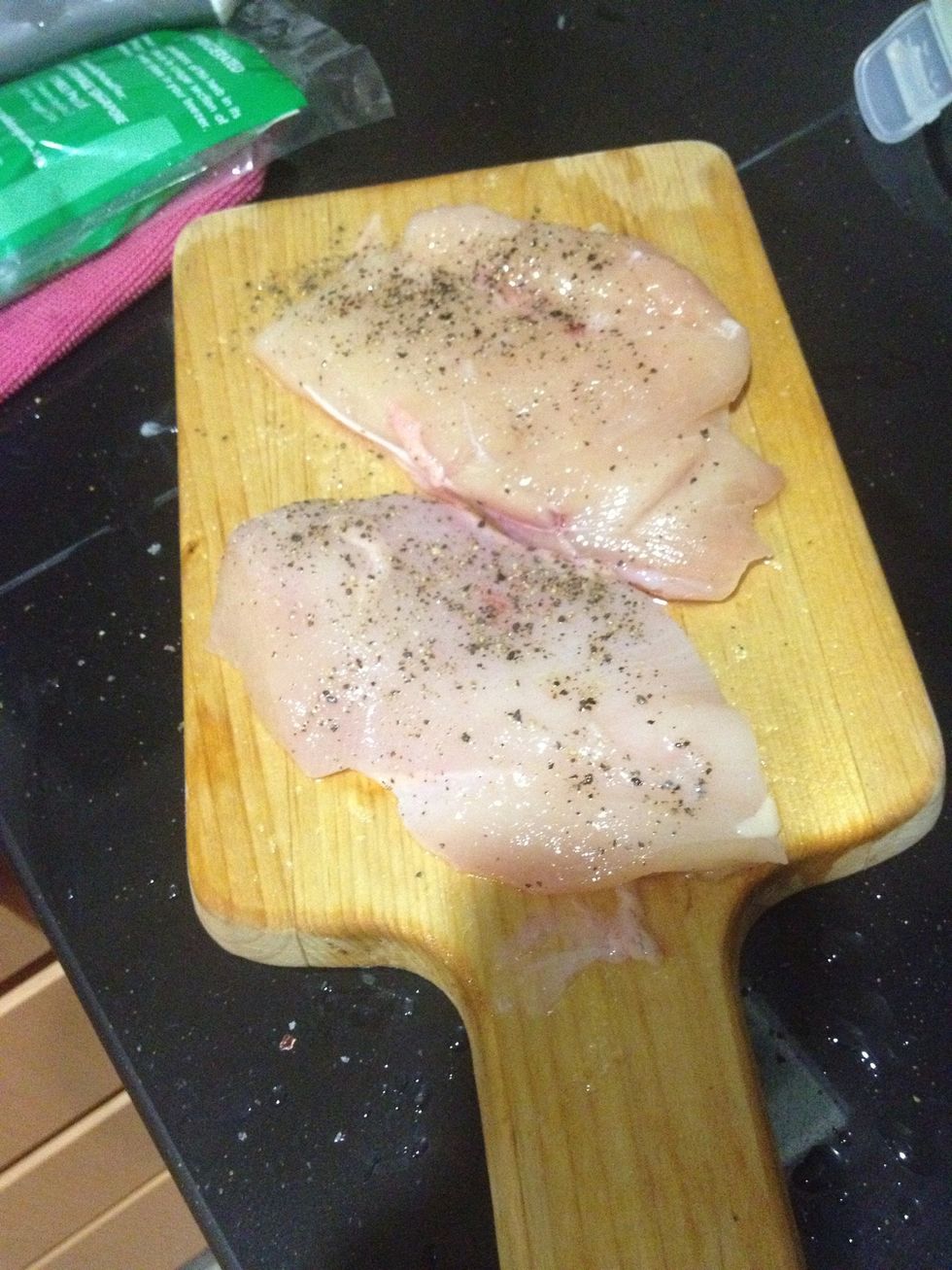 Cut the chicken breast in to half sprinkle with salt and pepper on both side. Rub in.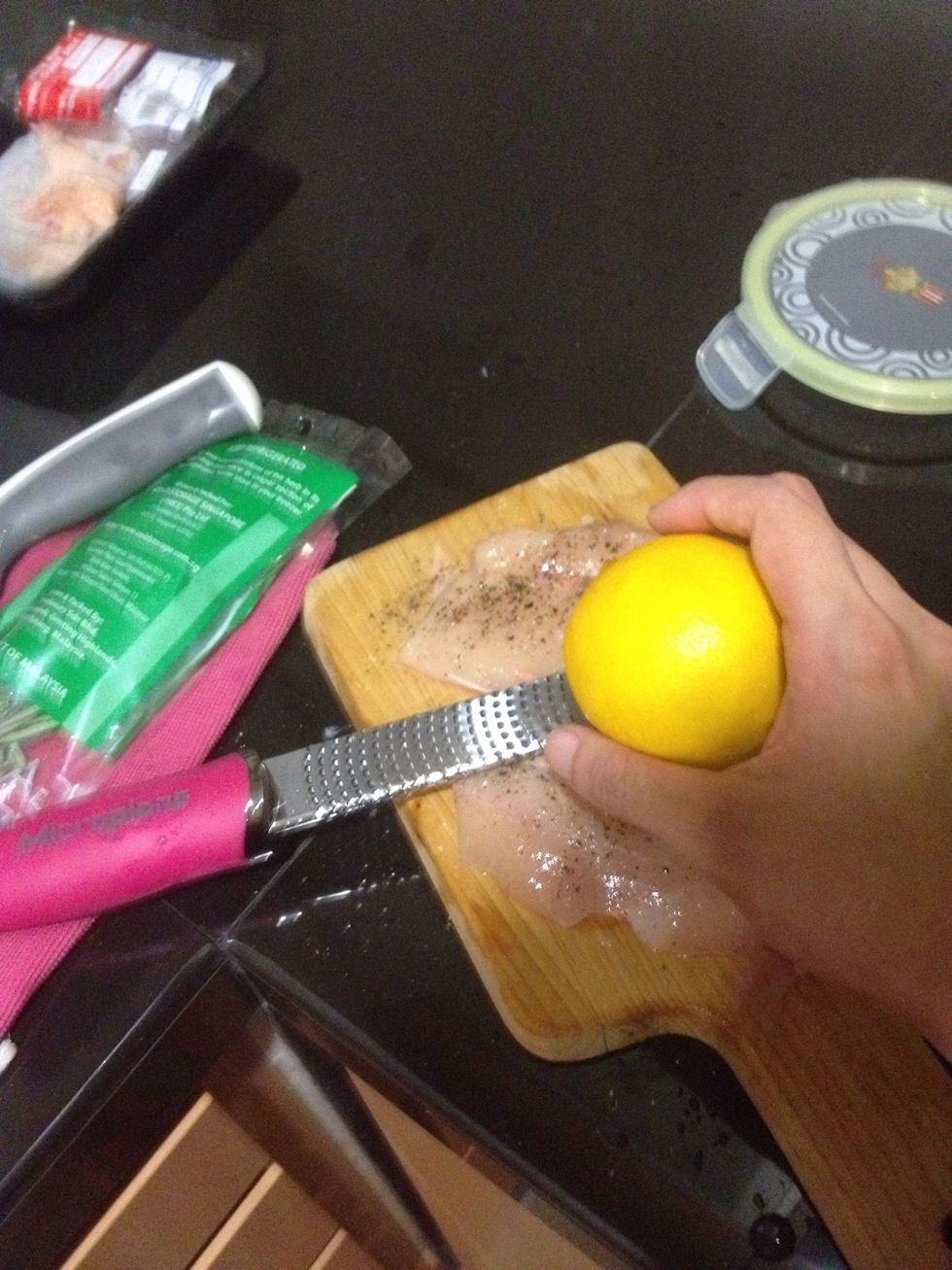 Grate lemon skin on to one of the sides of both pieces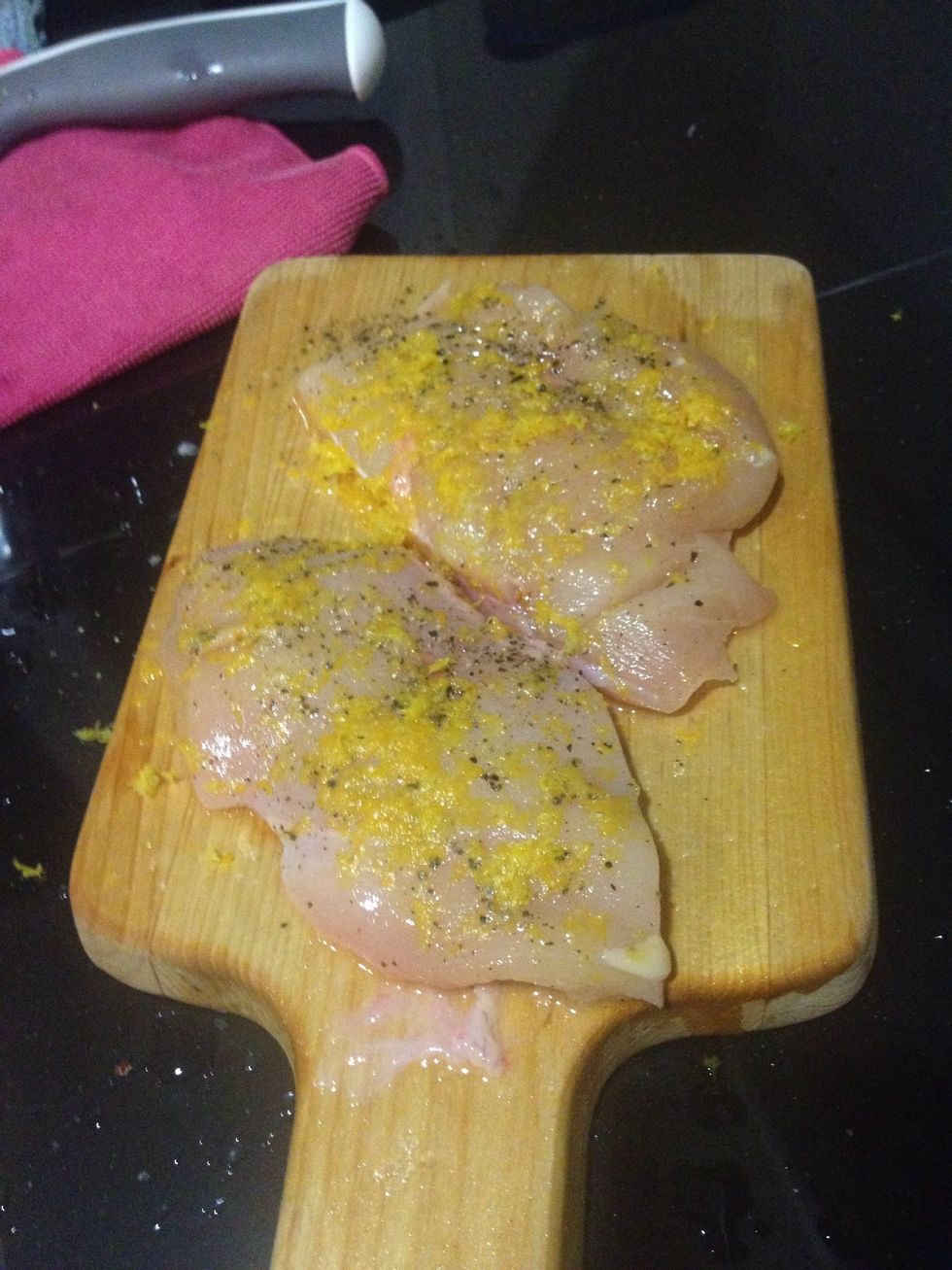 Pat the lemon skin on to the chicken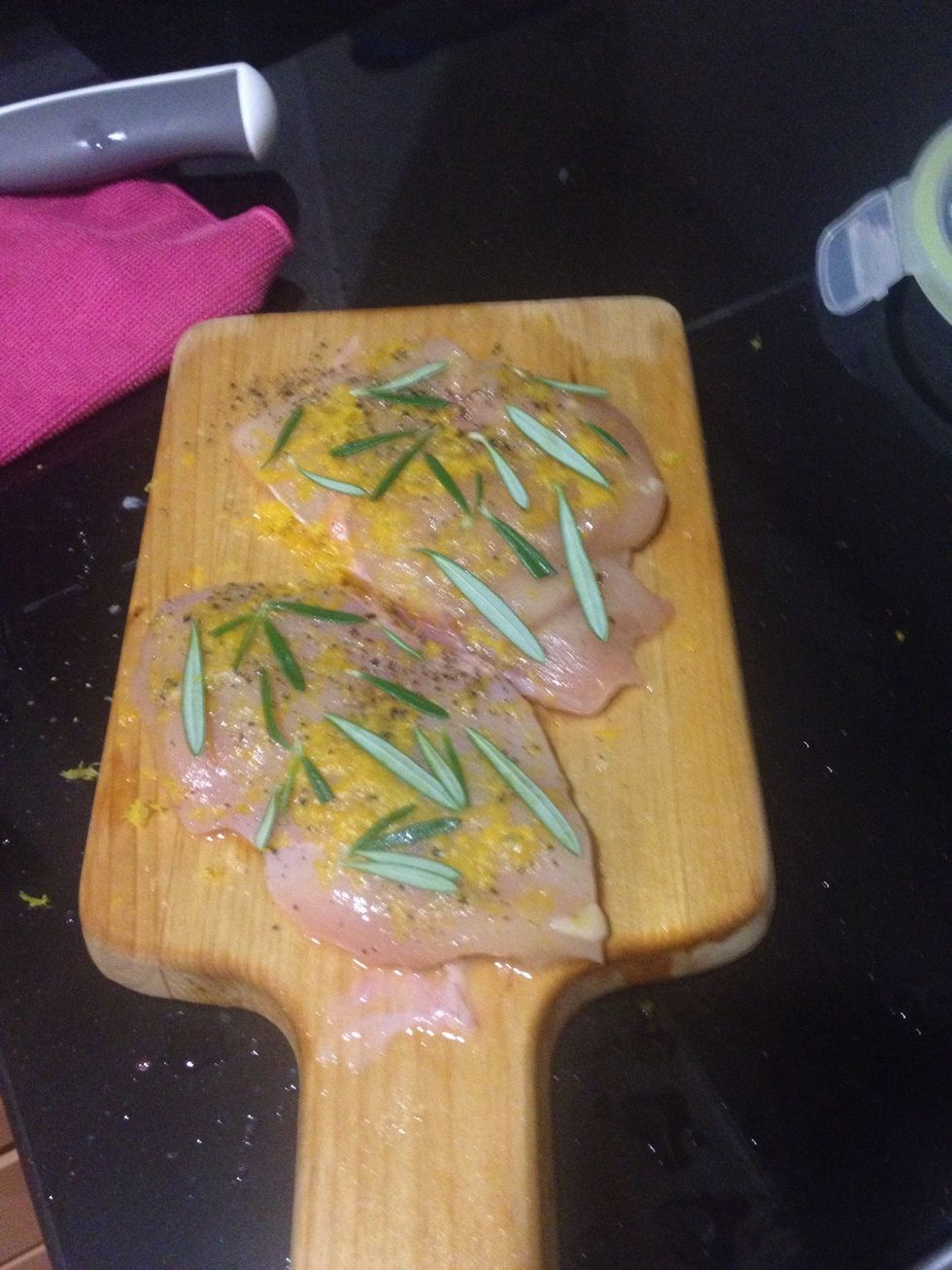 Stick rosemary on to both pieces of the chicken.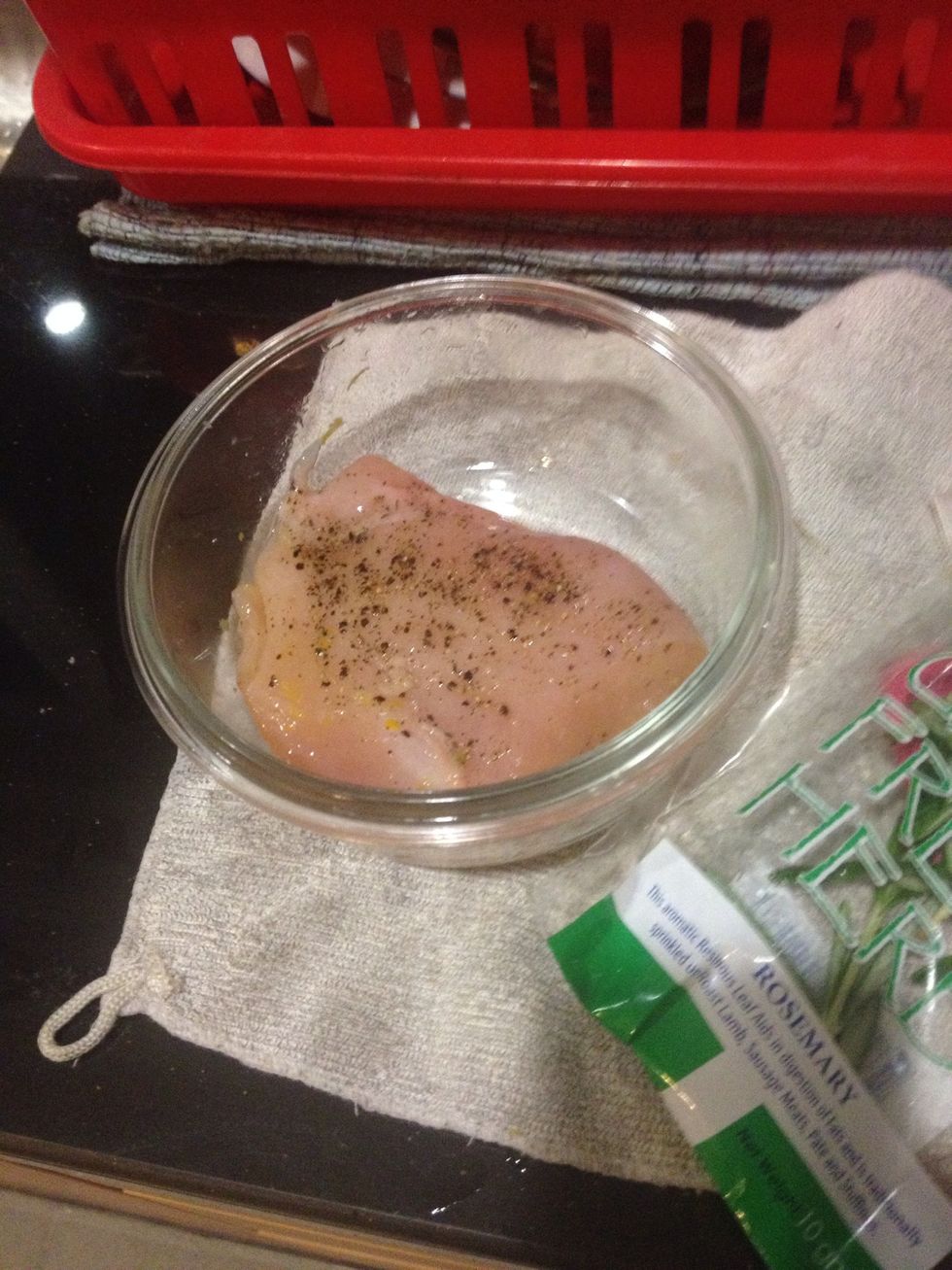 Put the first chicken in ur Pyrex container (or tray or anything heat resist) lemon side down
Add rosemary and lemon pieces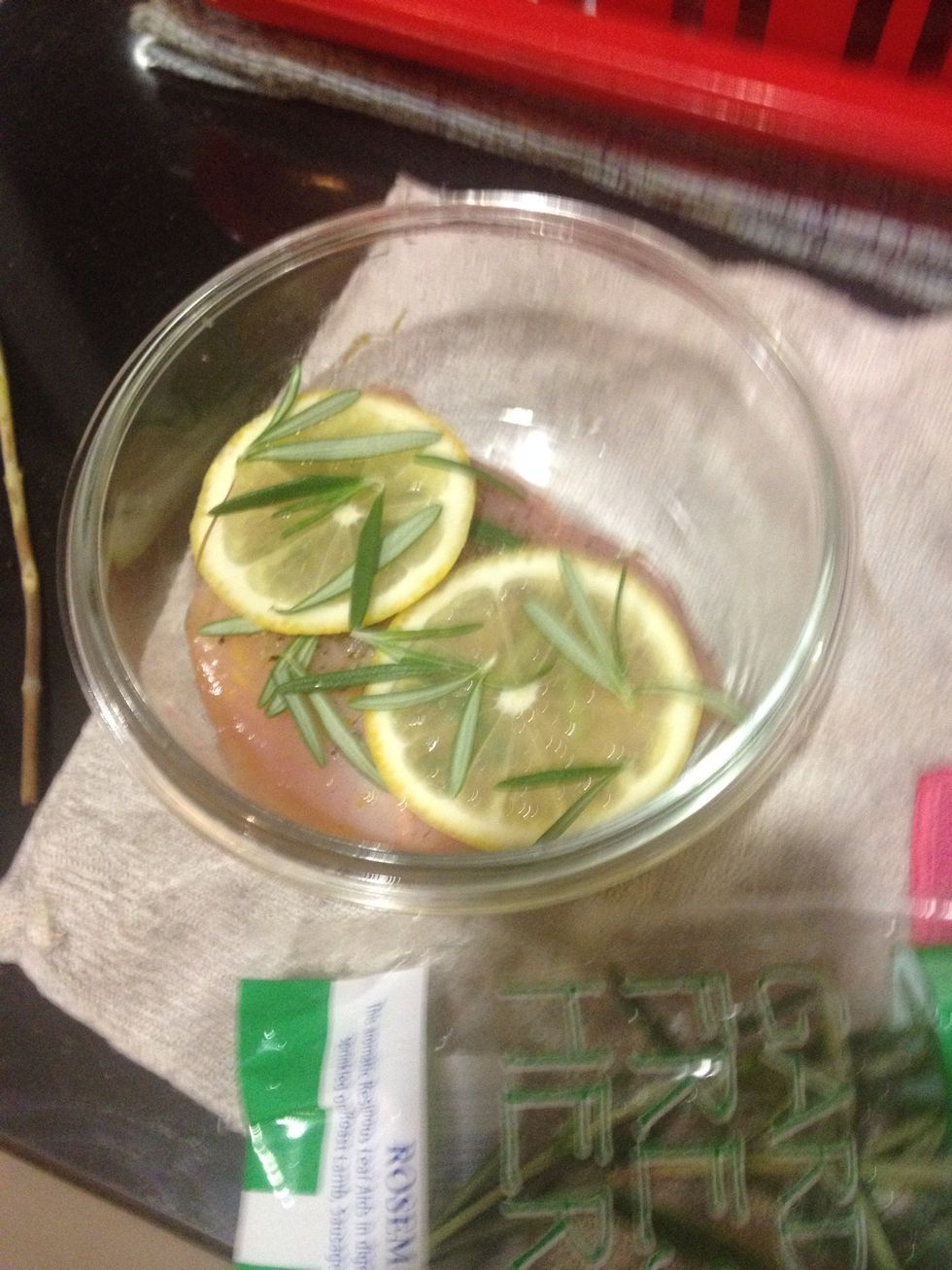 Some more rosemary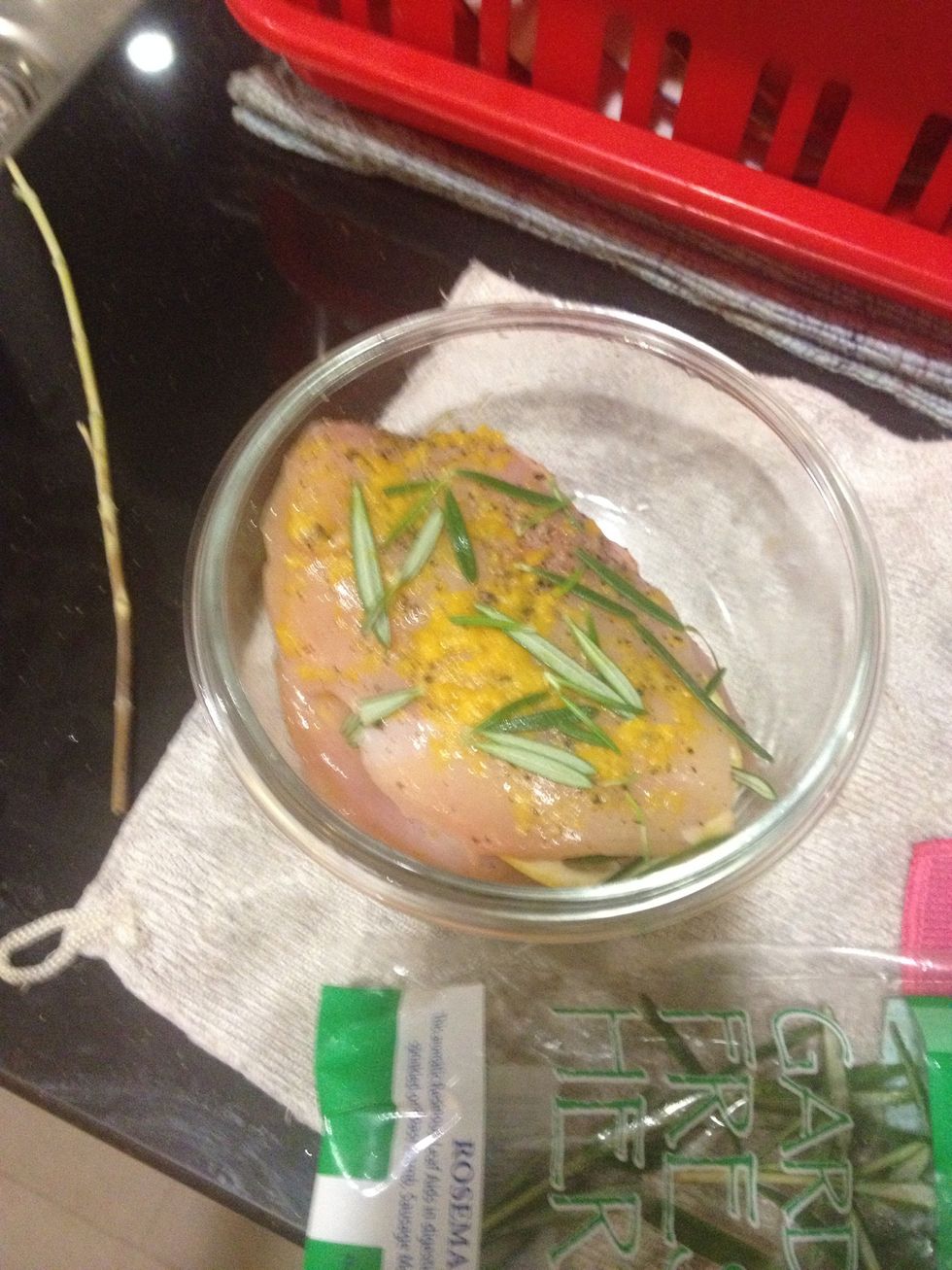 The other one with lemon skin side up
Top with some more lemon slices add some frozen vegetable and decorate.
Leave in the fridge to marinate overnight and steam for 10-15mins.
2.0bnch Rosemary
1/4 Lemon
1.0 breast of chicken
1/4c Carrot bean and corn bits
Salt and pepper
Goi Haru
I love cooking & baking. I got recipes from people I met, some were adapted from classic recipes. I hope you enjoy them. Cook Bake Share & Enjoy!