Make Low Carb Spicy Vegetarian Fried Rice
22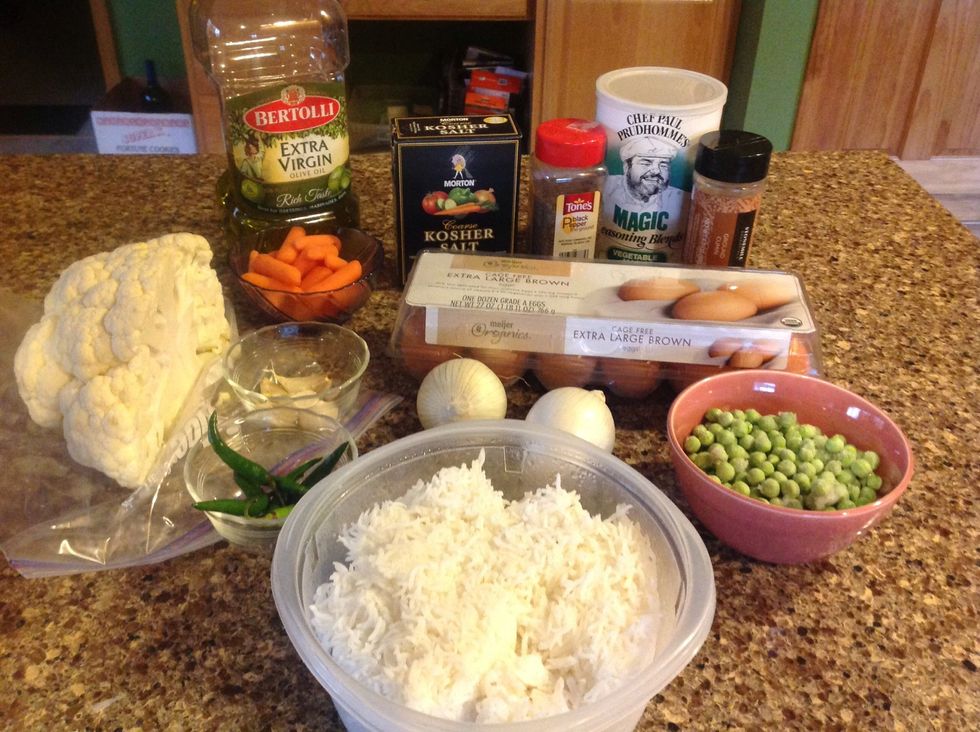 Gather your supplies. Amounts listed are just estimates; add more or less according to your taste.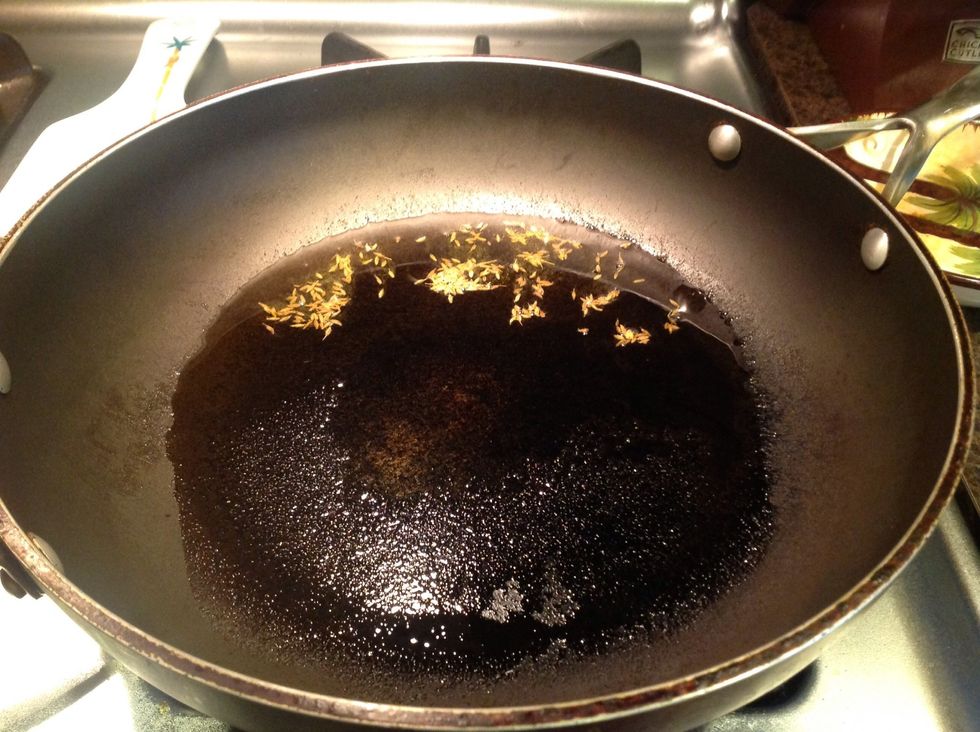 Heat oil in pan. I added cumin seeds to heated oil, but that's optional.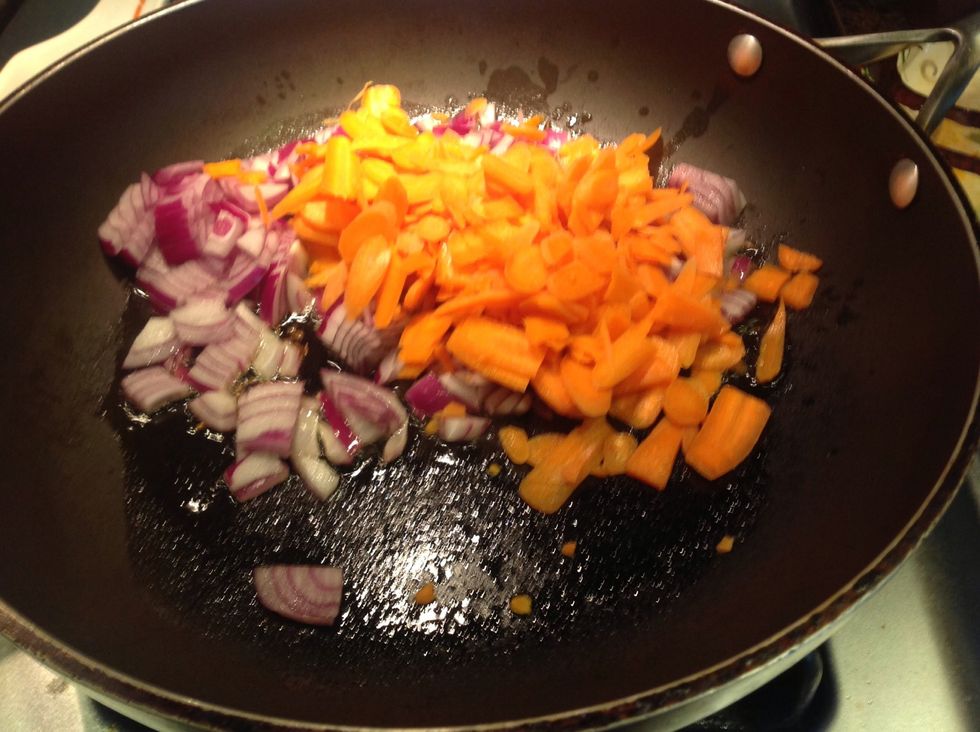 Add to the pan chopped onion and thin slices of carrots. I put baby carrots in food processor with slicer. Cook while stirring occasionally until carrots are almost soft and onions are translucent.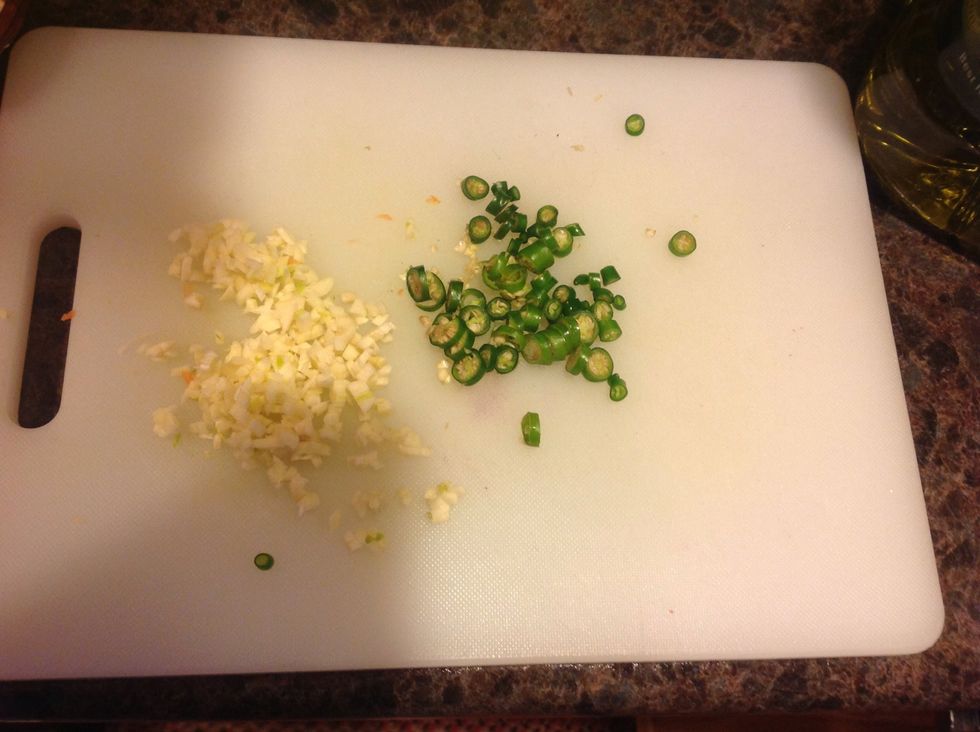 Add garlic and chiles. I like things very spicy, so I'm using about 4 Thai chiles, and these particular chiles were super hot! Use any peppers you like for this and adjust for spice level preference.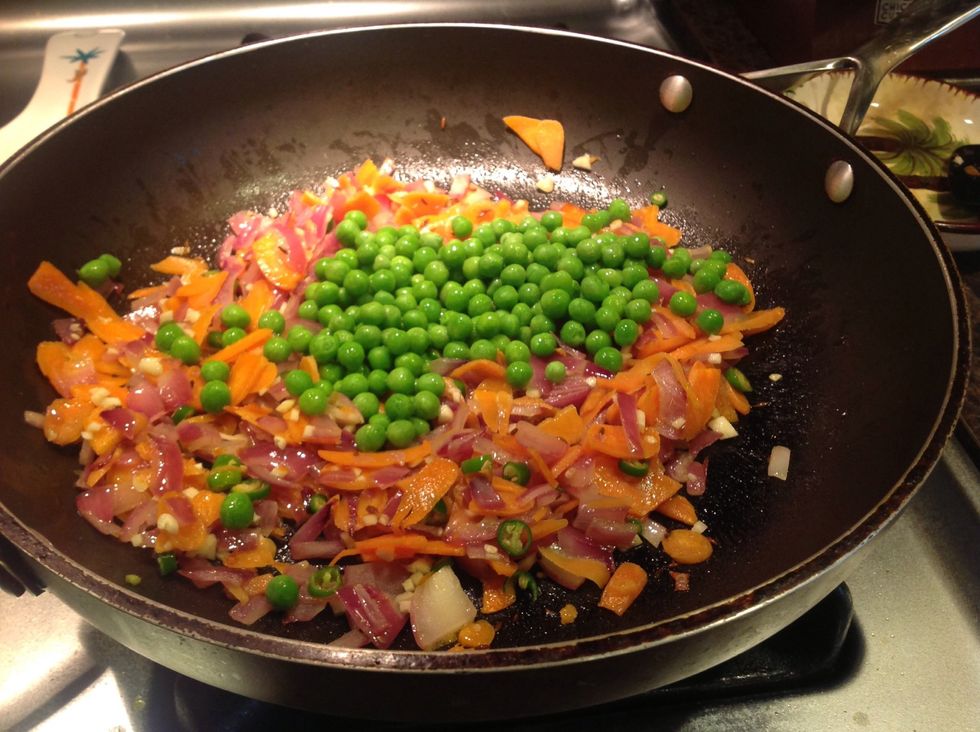 Sauté with chiles and garlic for a couple minutes, add peas, and give it a stir.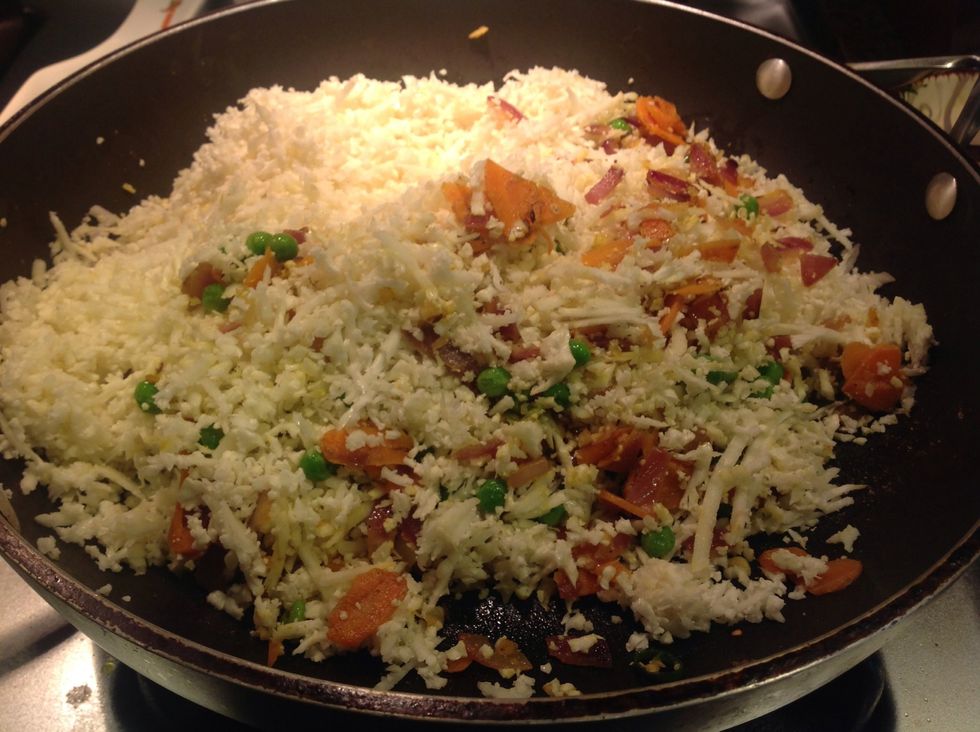 Add grated cauliflower. I used my food processor to grate it, and it got the job done very fast! Half a large head of cauliflower yielded about 4 cups grated.
Turn up heat and mix everything together. Continue to fry while stirring occasionally. You want the cauliflower to be cooked through and also get a little browned.
Looks like I forgot to take pics of a couple steps! Oh well, just imagine that I'm pouring in the two cups of rice now. I had leftover cold rice, and that works perfectly.
You will probably need to add a little more oil now with the rice added, so go ahead and do that, and continue to fry while stirring occasionally until all is mixed well and rice is hot.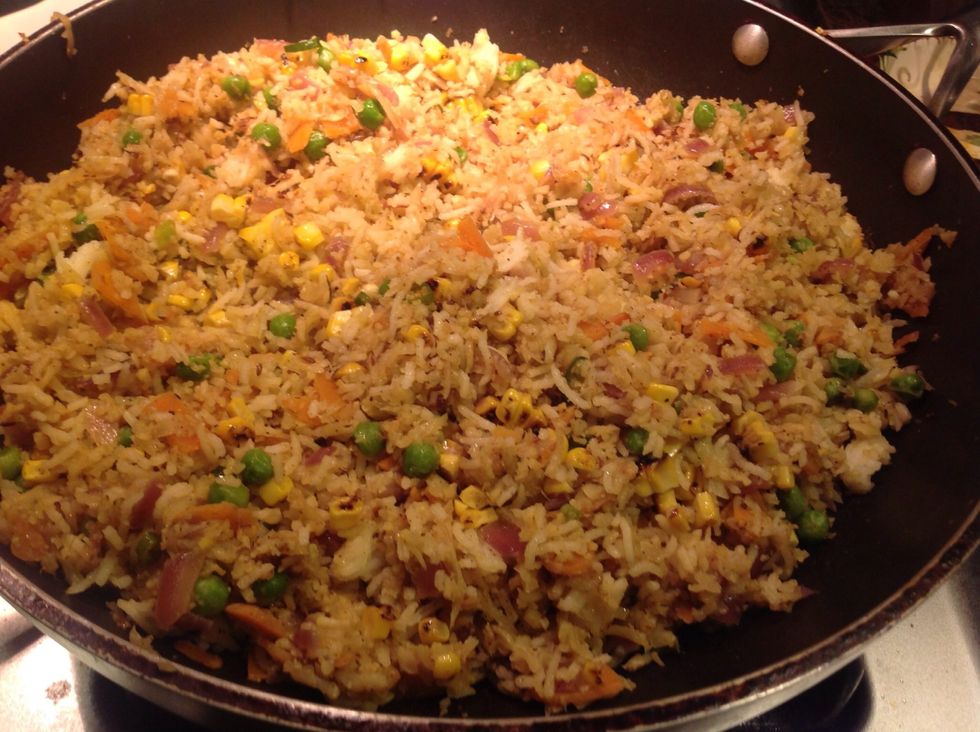 Add salt and pepper or other spices to taste. Yum! I planned to add egg to it at this point, but I thought it was delicious as is! If you want to add a little protein, add the scrambled egg or tofu.
As I was cooking this, I remembered some leftover grilled corn that I had in the fridge, and decided to add it. This recipe is very adaptable, and you can add really any veg that you like.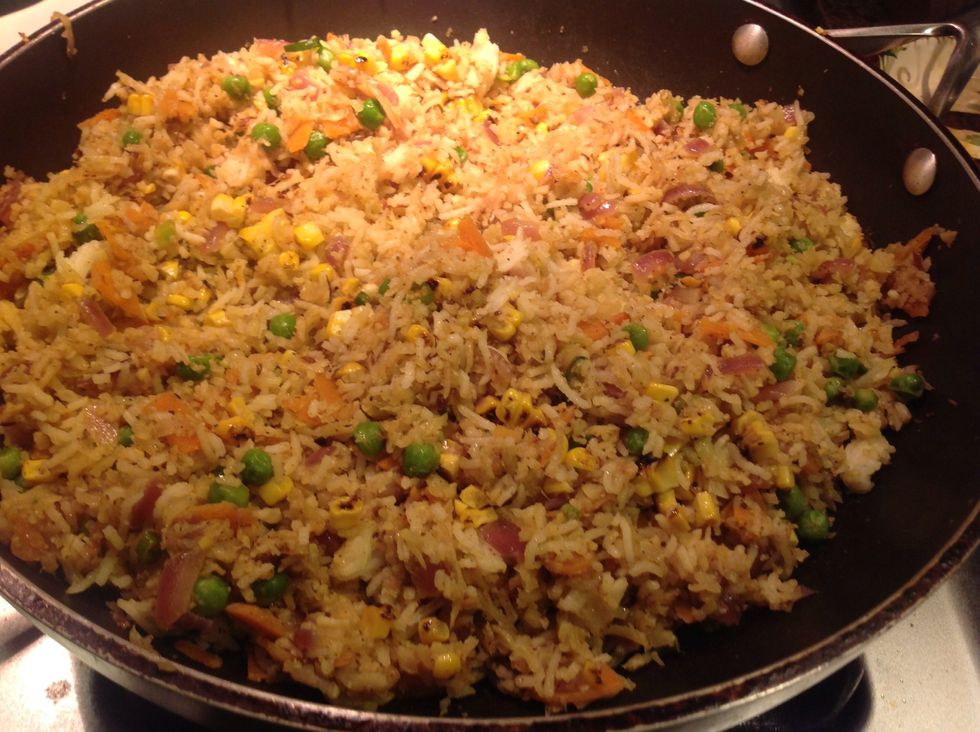 Garnish with green onions and cilantro. Enjoy your stir fry without so many carbs, and you won't even miss the rice! If you really want to cut the carbs, try it without mixing the rice.
Olive oil
1.0 Onions
0.0c Carrots, sliced thin
0.0c Frozen peas
4.0c Cauliflower, grated
2.0 Eggs (optional)
Chiles, to taste
2.0c Cooked rice
Garlic, minced
Salt, pepper, and spices of choice
Sliced green onions
Chopped cilantro