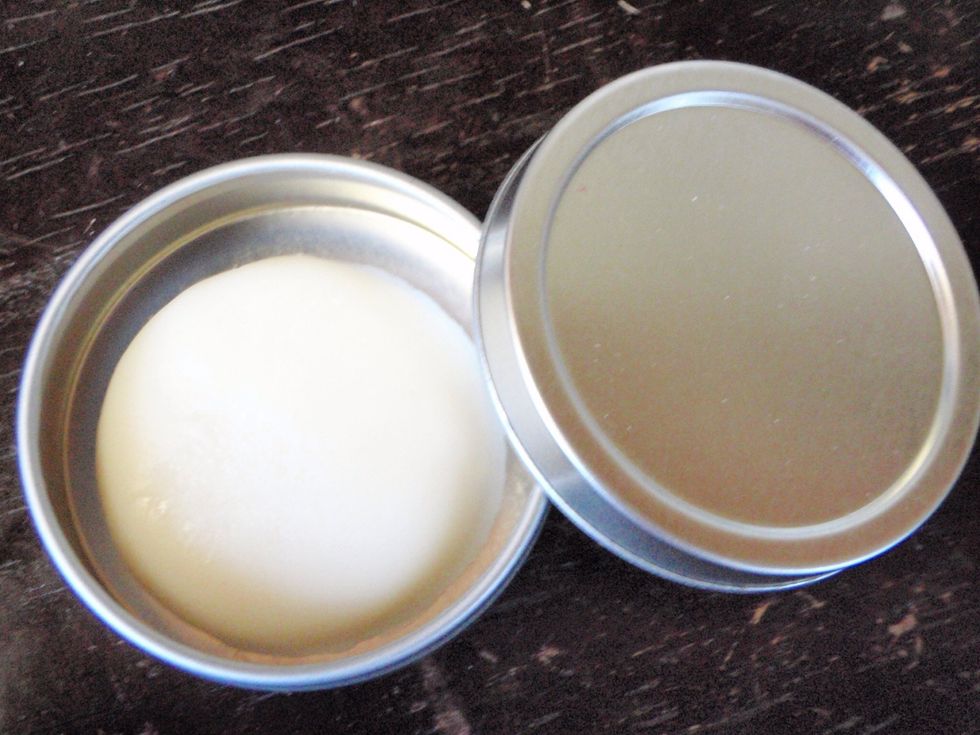 Lotion bars are surprisingly easy to make. You need three ingredients - an oil to offer emolliency, a butter to offer emolliency and body, and beeswax to offer stiffness.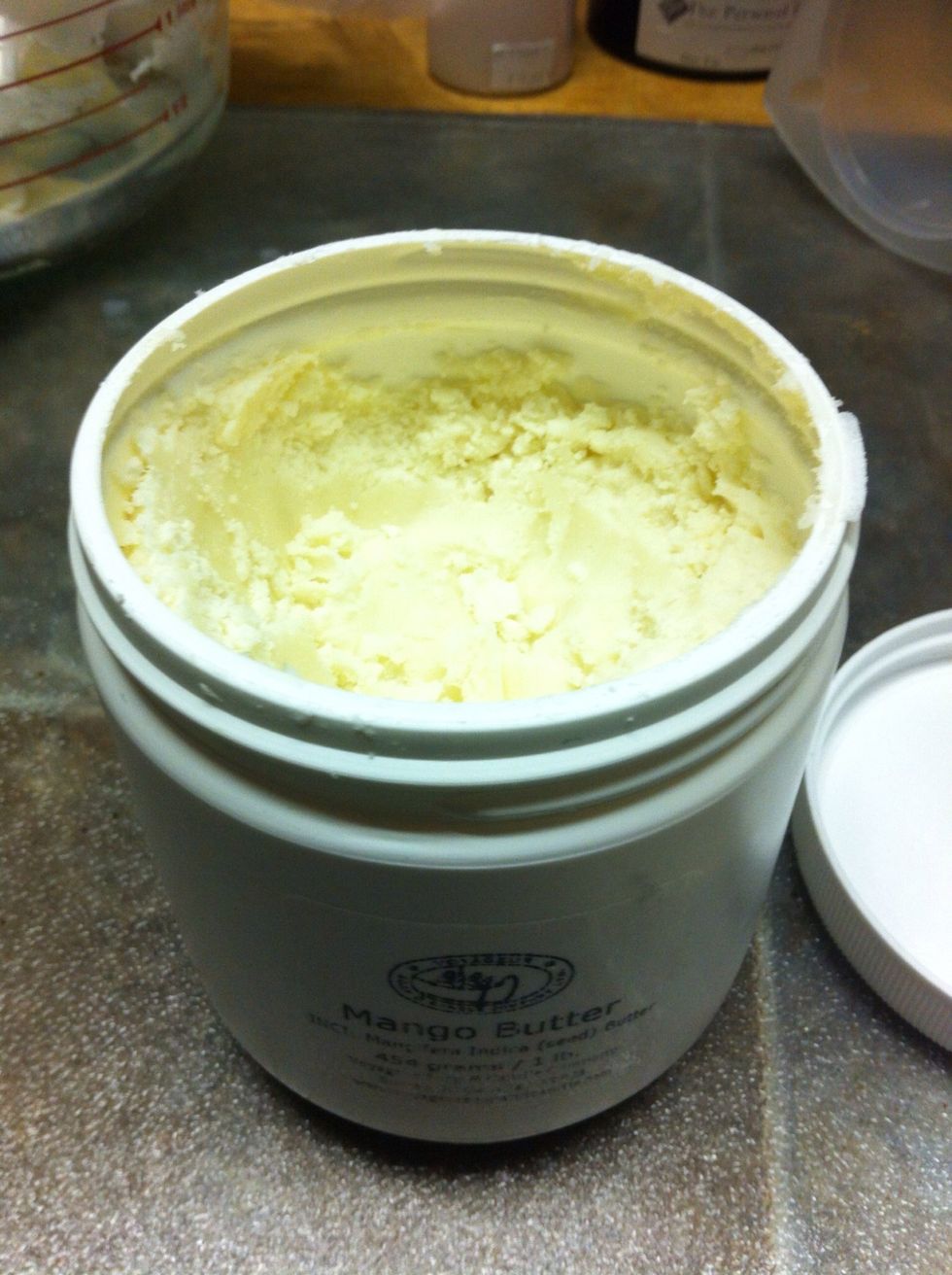 If you prefer a less greasy feeling product, start with mango butter. Try combining it with a less greasy feeling oil like hazelnut or macadamia nut.
For a greasier feeling and softer bar, start with Shea butter. I like refined or ultra refined Shea butter as it is softer and less aromatic than raw or golden.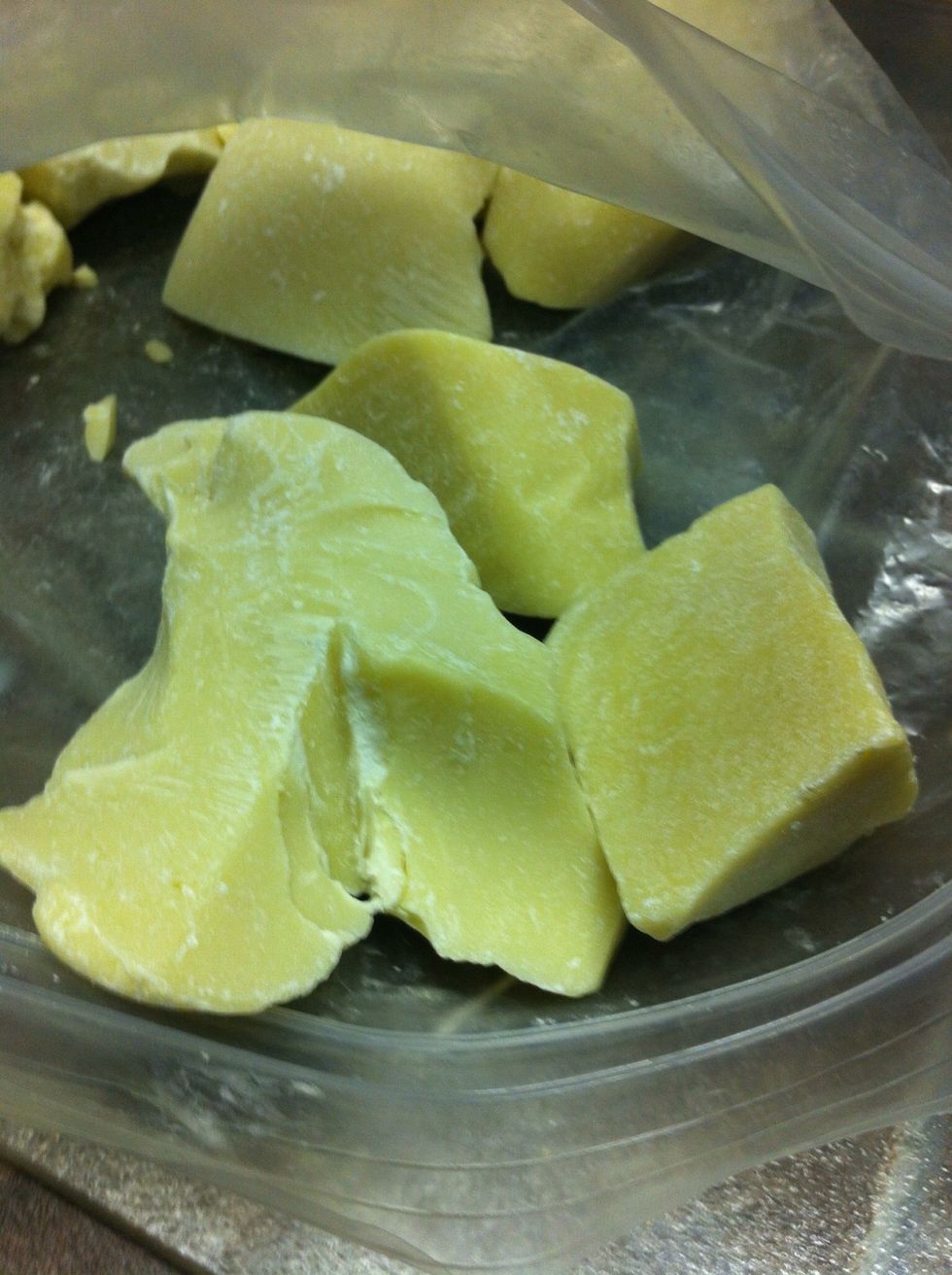 For a harder and medium greasiness bar, try cocoa butter. It is an approved barrier ingredient and occlusive, so it's a great choice if you want skin protection and moisturization.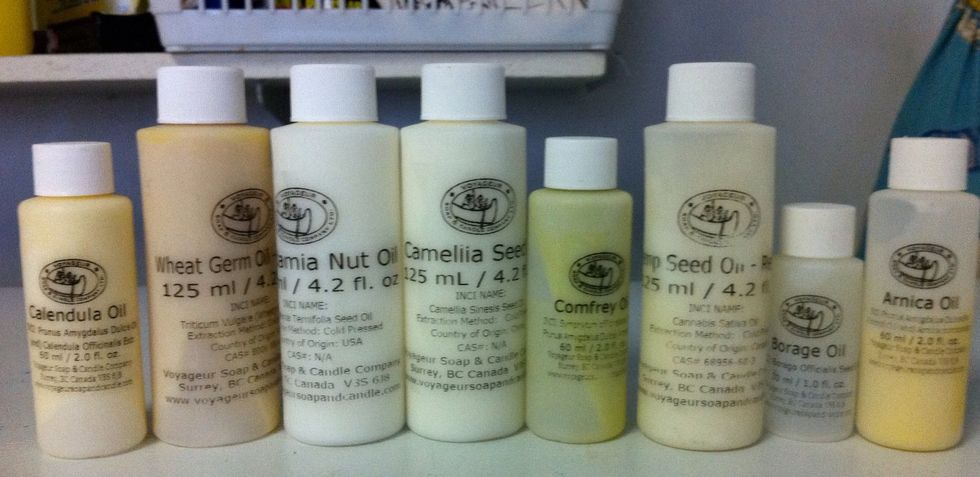 Choosing the oil will alter the skin feel. For a drier feeling bar, try avocado, hazelnut, or macadamia nut oils. For a greasier bar, consider soy bean, sunflower, or olive oils.
Hold it! Choosing oils is important and I only have so much space, so please visit http://swiftcraftymonkey.blogspot.ca/p/oil-butter-posts.html for loads of information on oils and butters.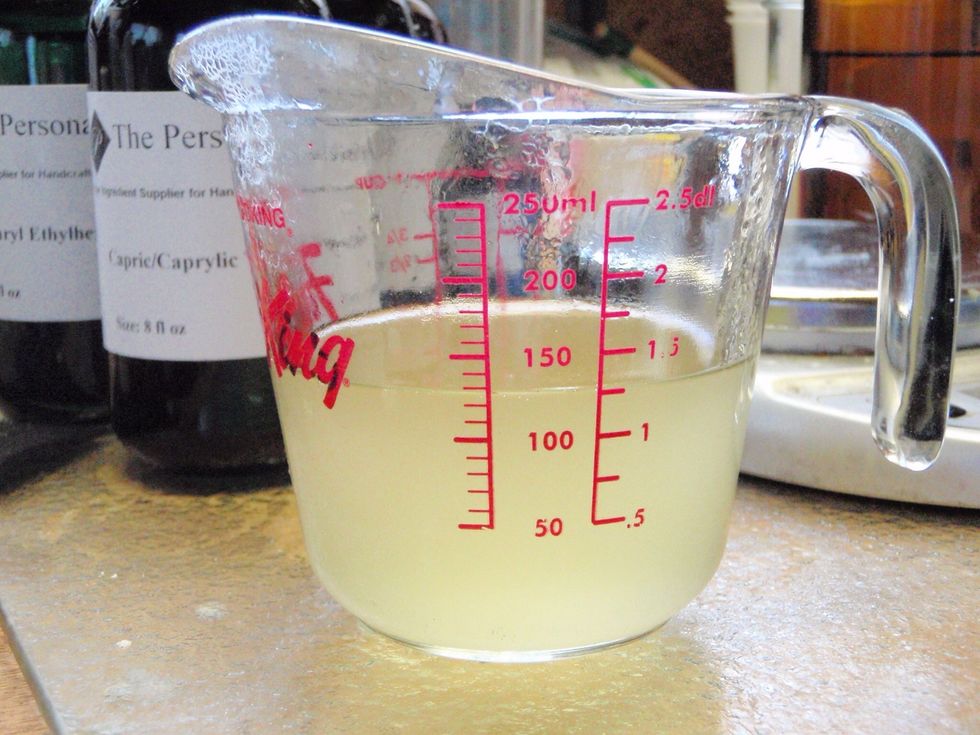 The colour of your bar depends upon your ingredients. If you use refined shea with fractionated coconut oil and white beeswax, you'll get a white to slightly yellow bar..,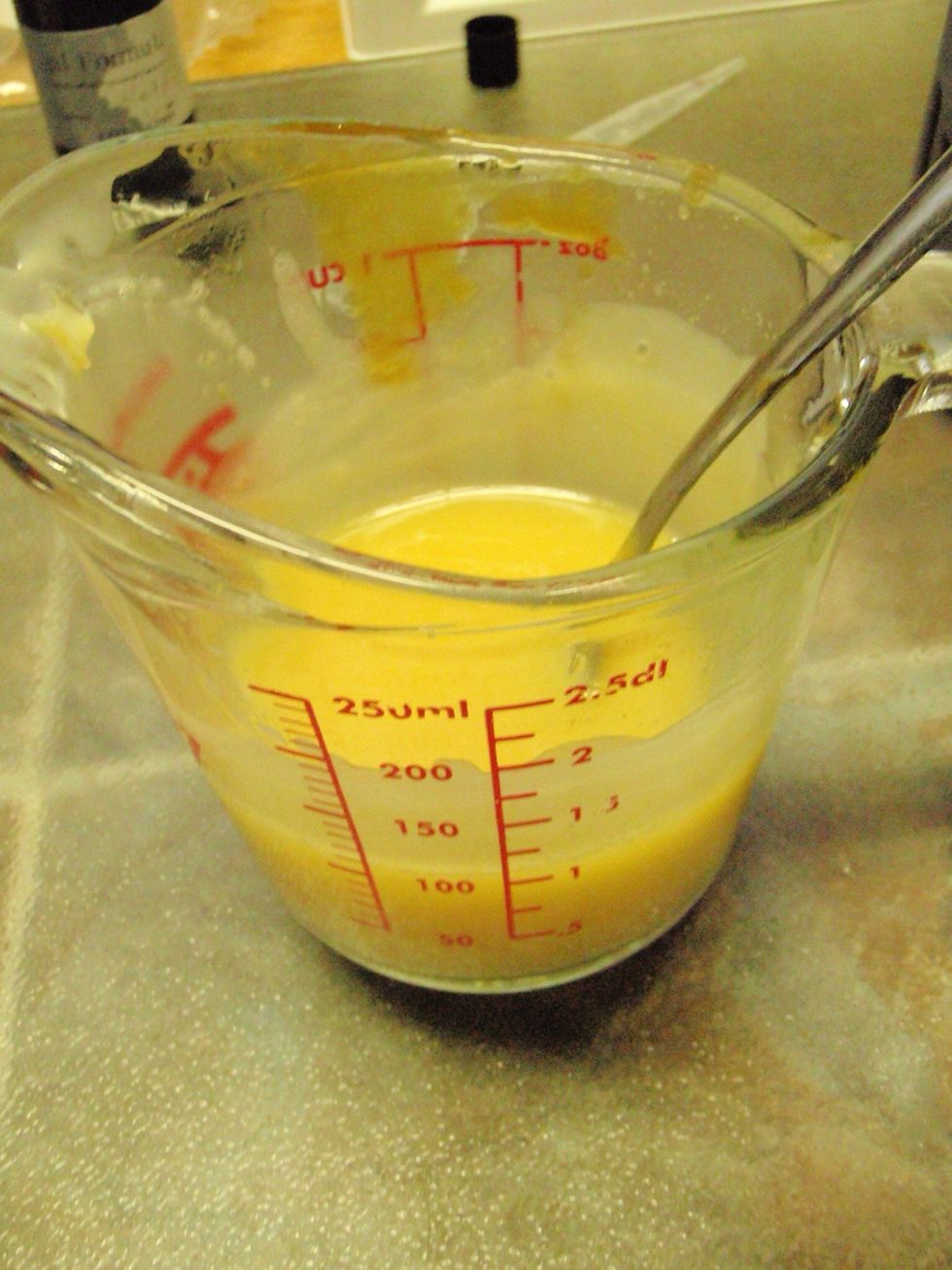 Use a deeply yellow cocoa butter with golden Shea butter and yellow beeswax and it'll look like actual butter!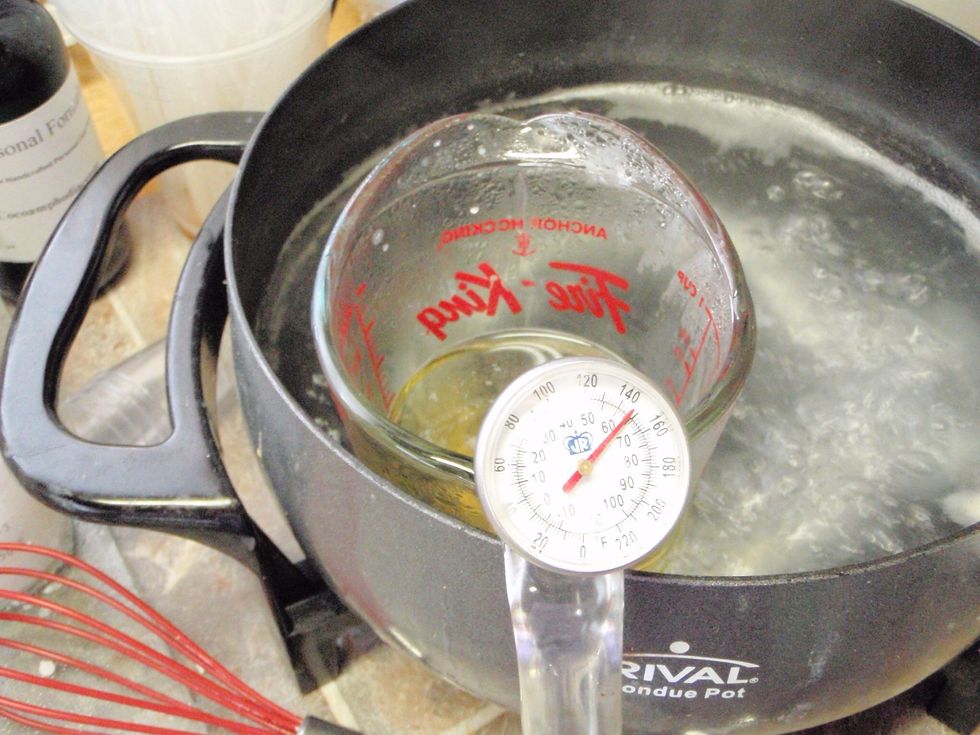 Weigh all ingredients - 33 grams each butter, oil, and beeswax - in a heatproof container and heat until melted. (This recipe CAN'T be converted into volume measurements!)
We don't add fragrance oils (FO) or essential oils (EO) to anything about to be heated as they are heat sensitive, and you'll lose the wonderful aroma before the bars make it to the mould!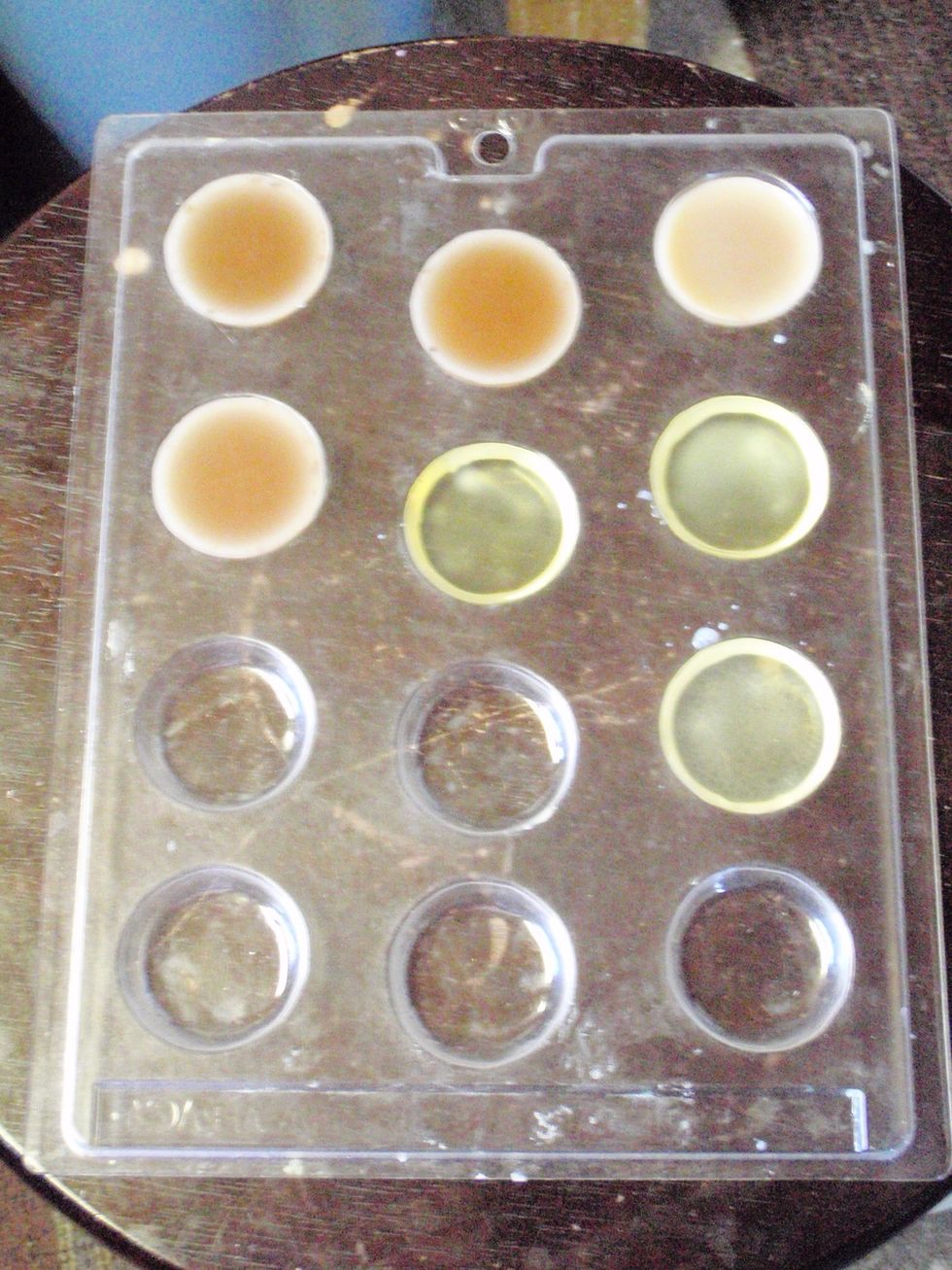 While the oils are heating, prepare a mould of some kind. I like to use these chocolate moulds, but there are tons of other things you could try like silicone ice cube trays or soap moulds...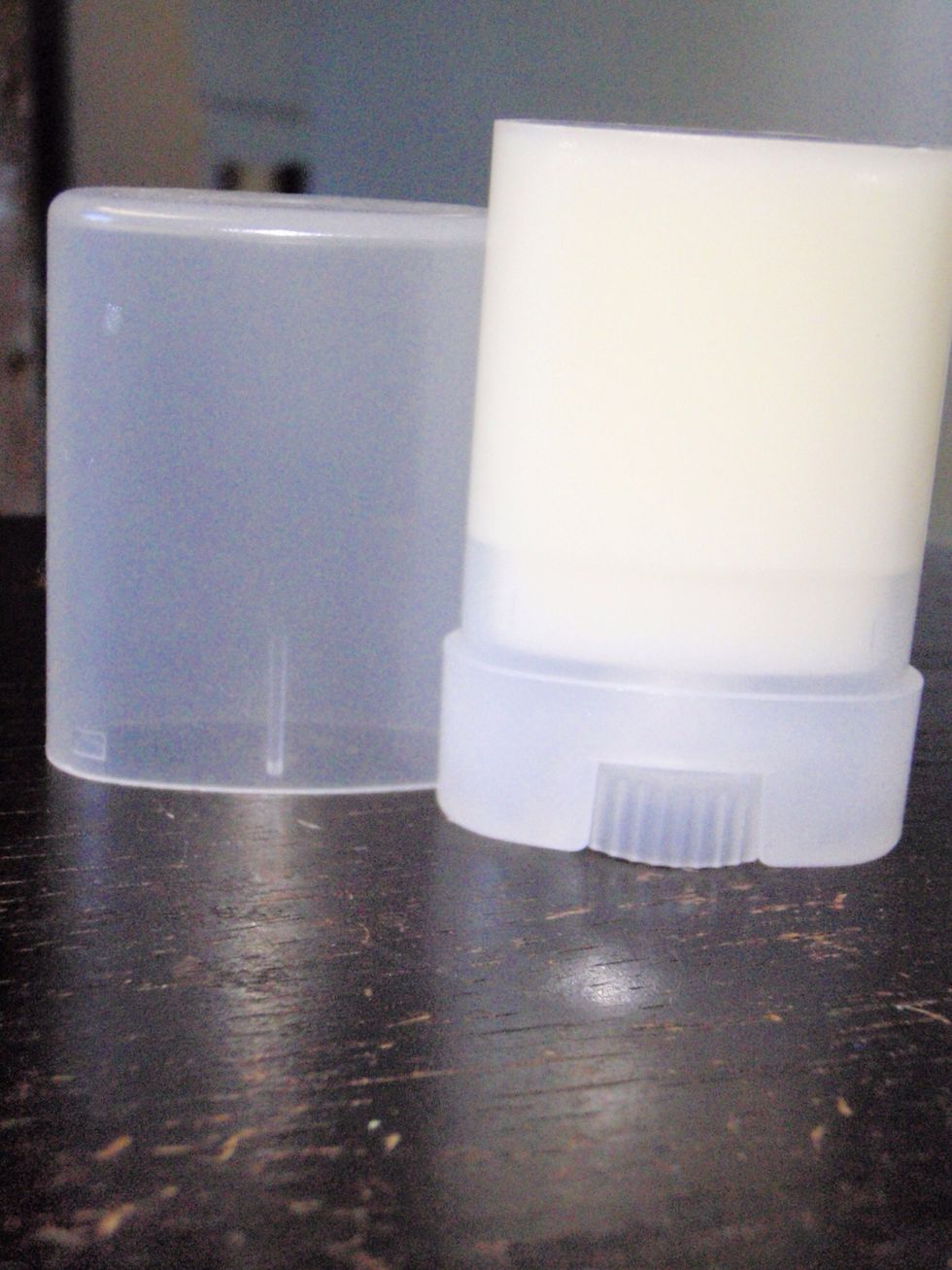 Or deodorant tubes, which can be found at bath & body supplier shops. (See the FAQ on my blog for suppliers from all around the world!) Pour these carefully so you can get that cool rounded top look!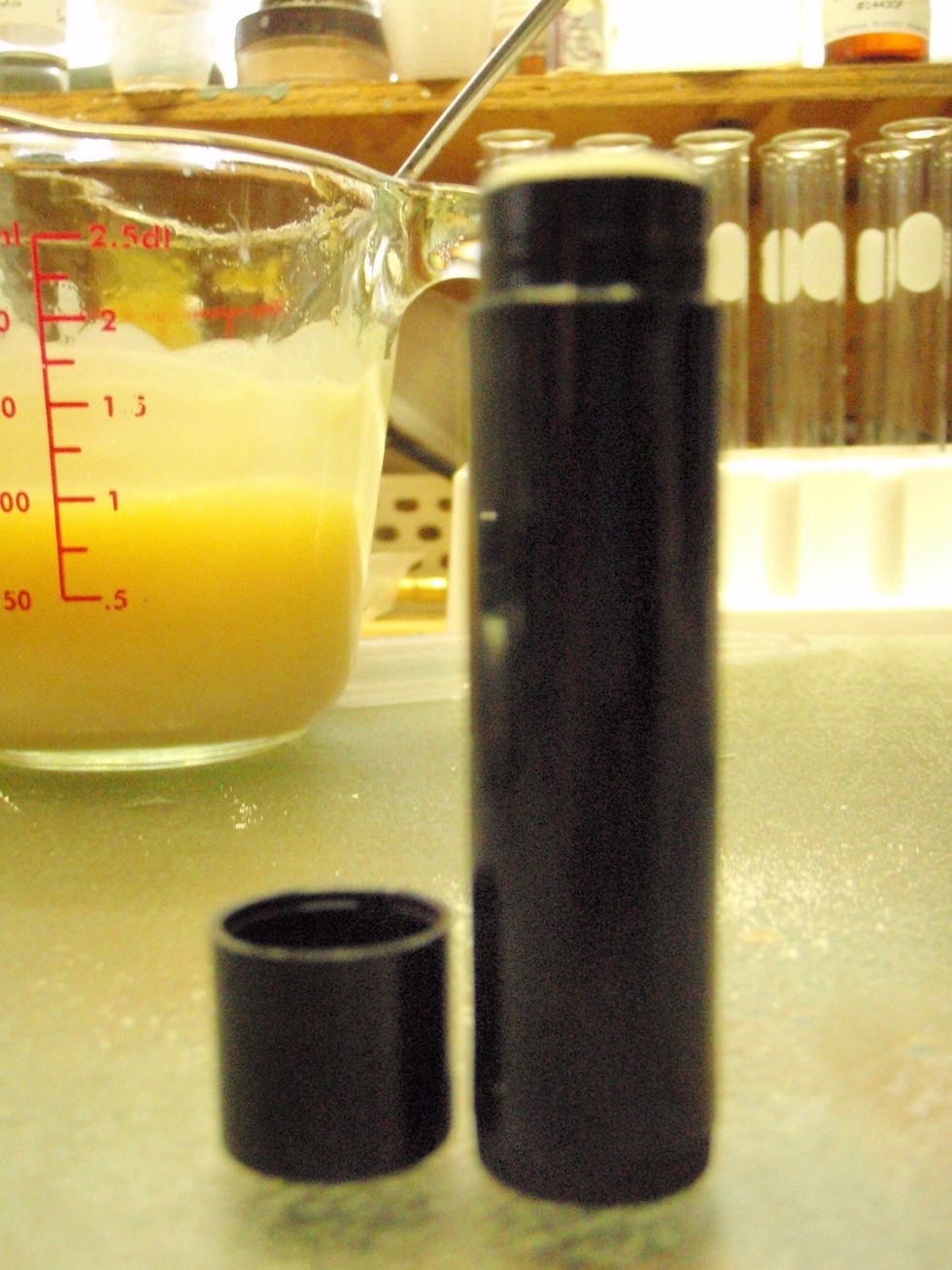 Or lip balm tubes! (Because lotion bars are really just giant lip balms!) Make sure the EO or FO you choose is lip safe before adding it. Citrus oils can be photosensitizing, so be wary!
You can't pour them directly into the tins I show in the cover photo, but you can take them out of the mould and store them in the tin! (Save the pouring for a balm!)
Remove from the heat and add your FO or EO. Stir well. Pour into mould or tube and get them into the fridge or freezer. The larger the bar, the longer the cooling takes.
I tend to make my bars between 10 grams 1/3 ounce) to 30 grams (1 ounce). You can make them whatever size you wish.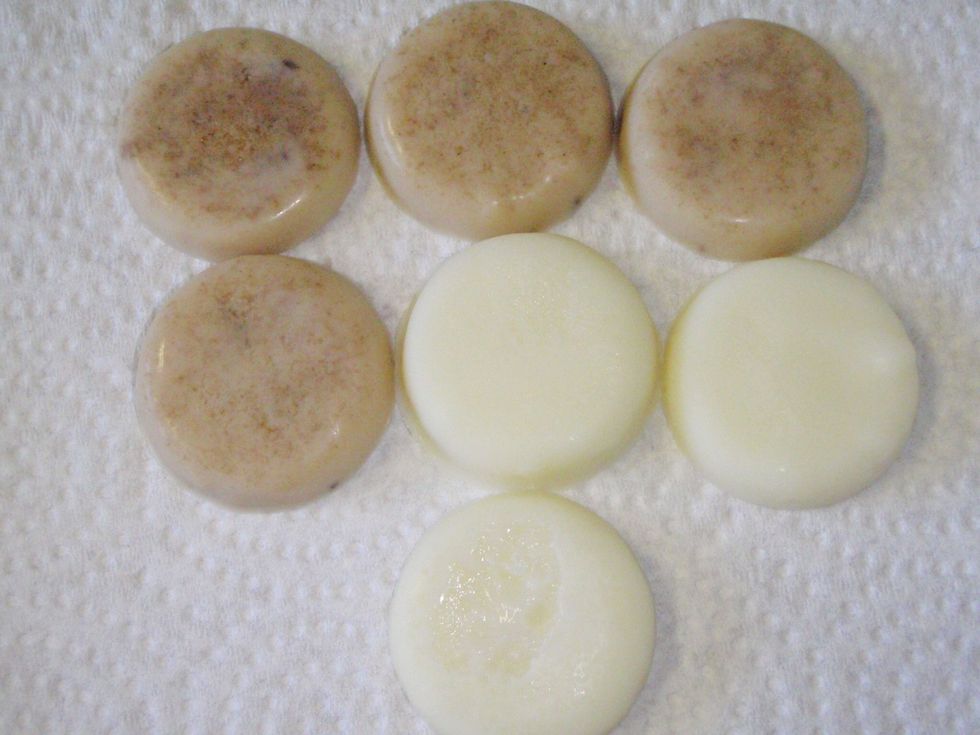 When completely hardened, pop out of the mould and rejoice!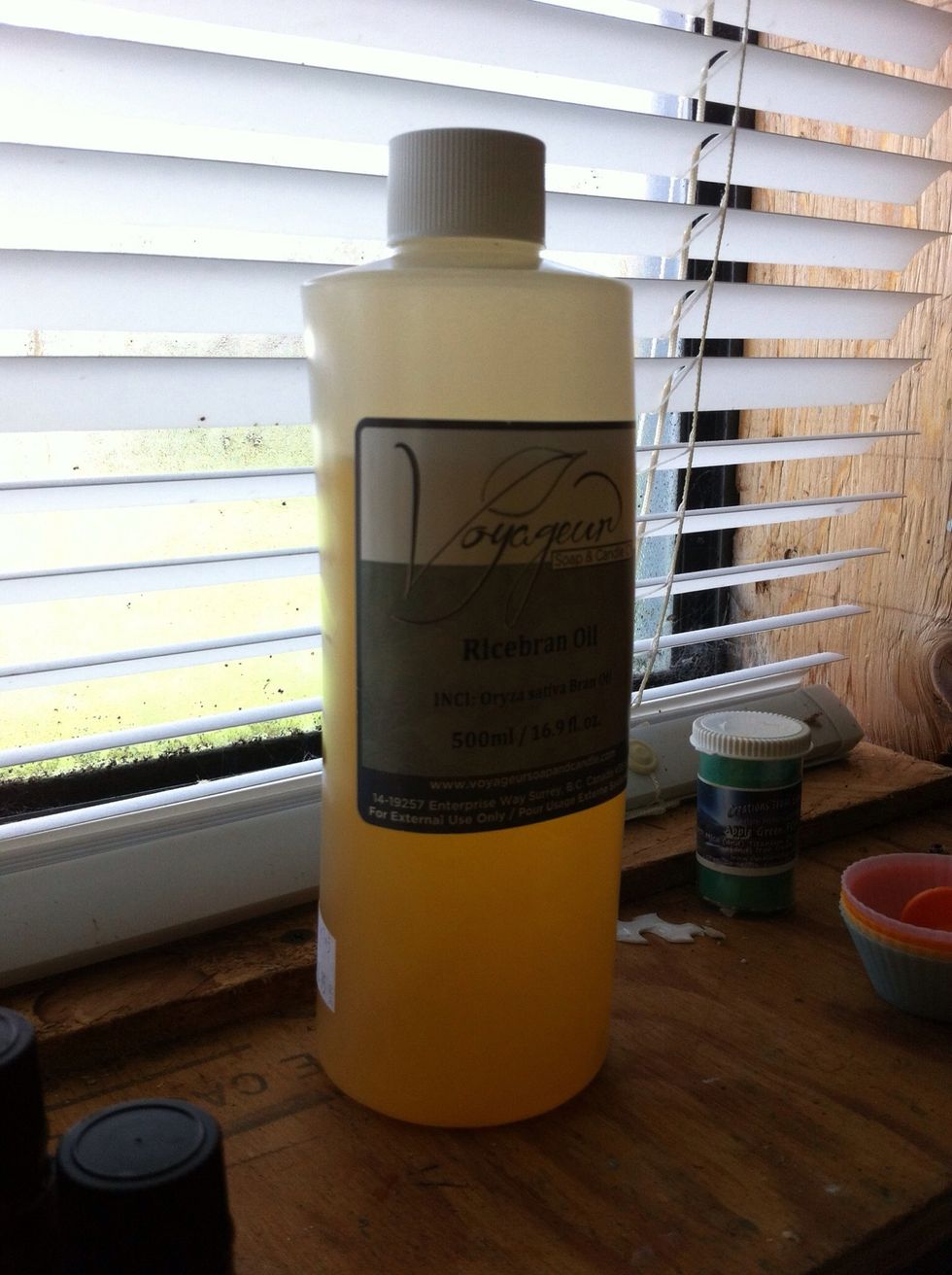 After you've made your first batch, try some variations. If you want it to be softer, reduce the beeswax. I go as low as 28% with mango or Shea butter and 25% with cocoa butter. Try a different oil!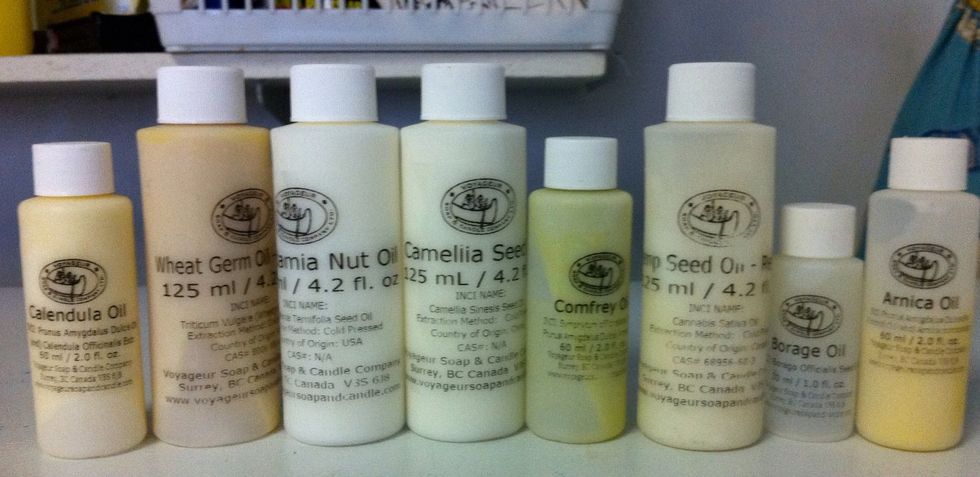 I love olive oil for areas that need lots of moisturizing, like my feet or elbows, and sunflower or soy bean oil for chapped or wind blown skin! (Remember - you cannot make claims about our products!)
I really do suggest visiting my blog at http://swiftcraftymonkey.blogspot.ca/p/oil-butter-posts.html for more oil and butter information!
Silicones are great additions, too! I like to add 2 grams cyclomethicone and 2 grams dimethicone in the cool down - post heating - phase for extra barrier protection and silkiness.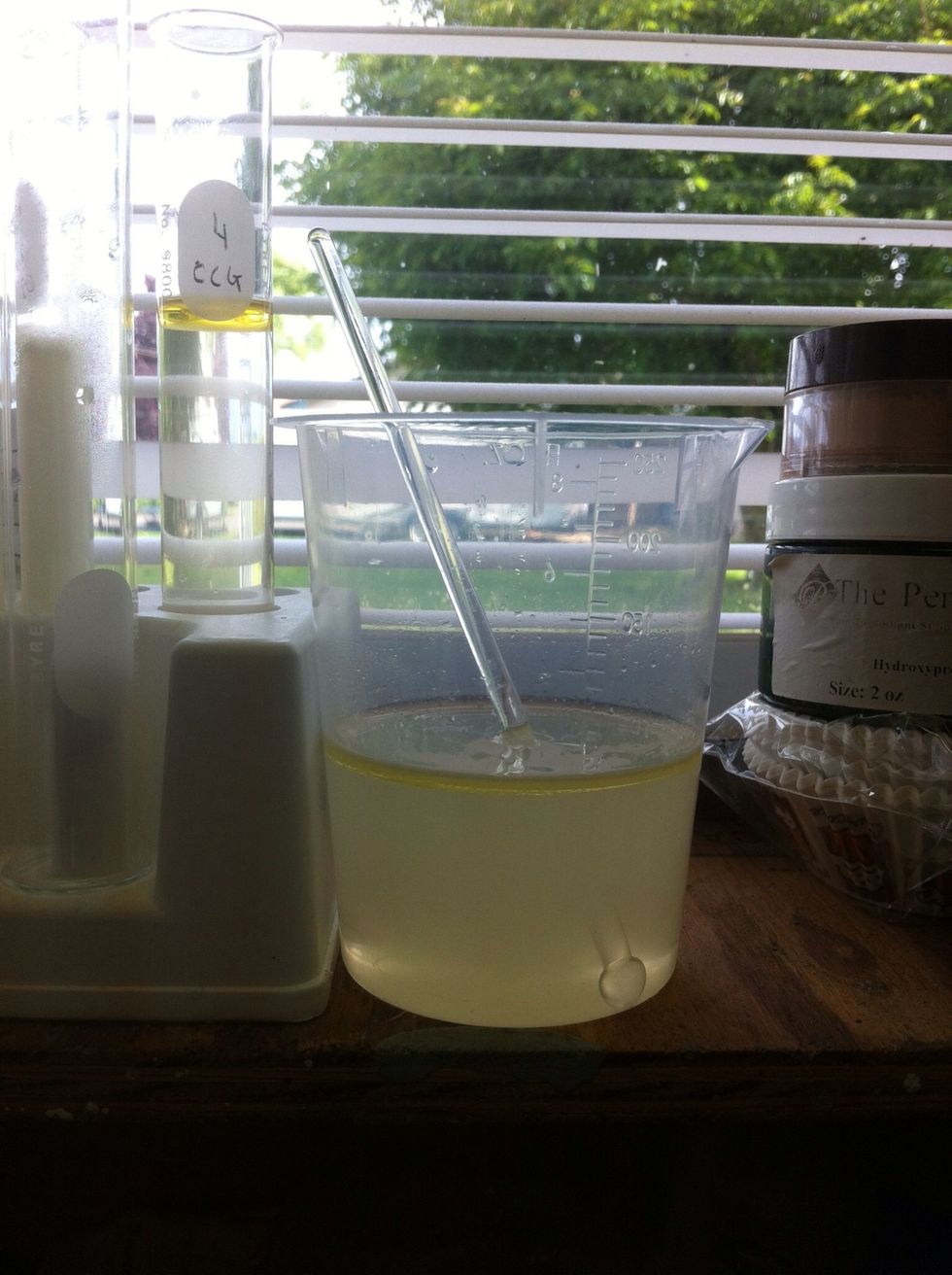 Oil and water don't mix, so you can't add anything water soluble to this product.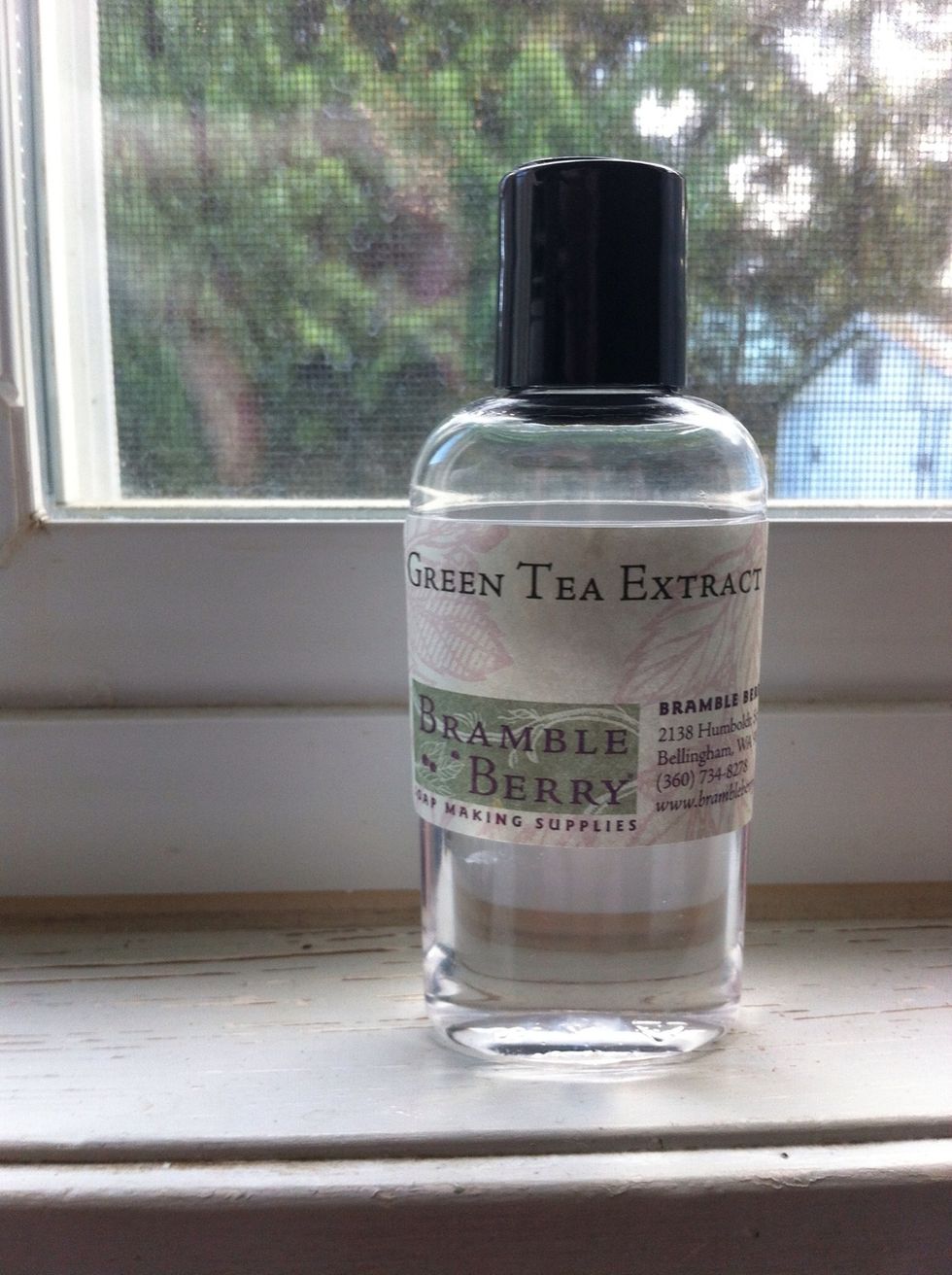 Suppliers often carry oil soluble versions of things you might want to add to the product. I'm in love with aloe vera oil, and extracts of green tea, calendula, and mallow!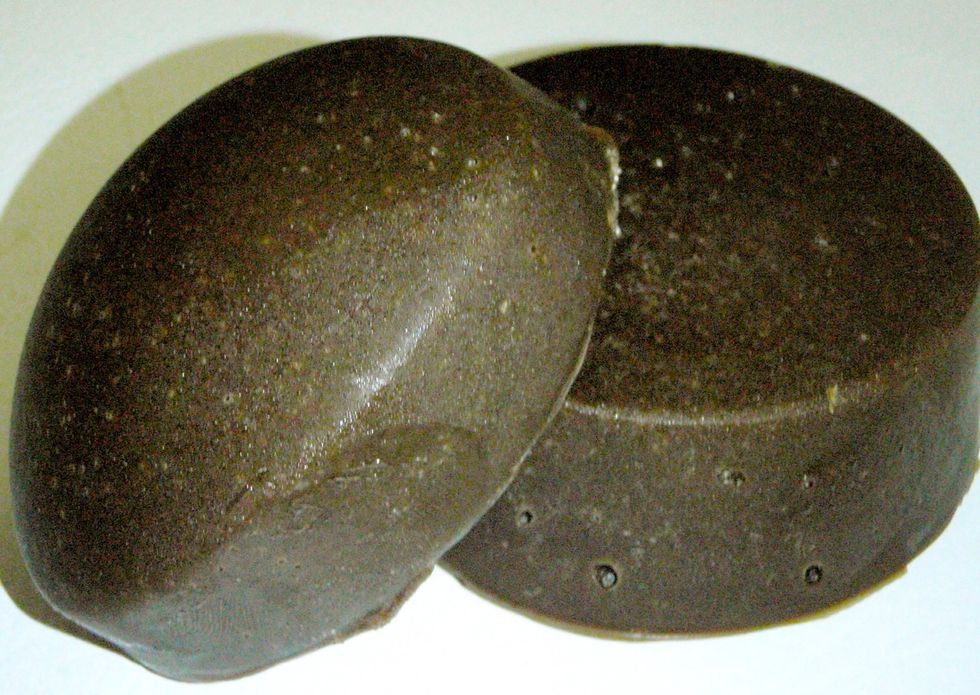 Consider adding salt - up to 140 grams for every 100 grams of lotion bar - to create scrub bars! Add up to 1 more gram EO or FO and the salt after removing from the heat.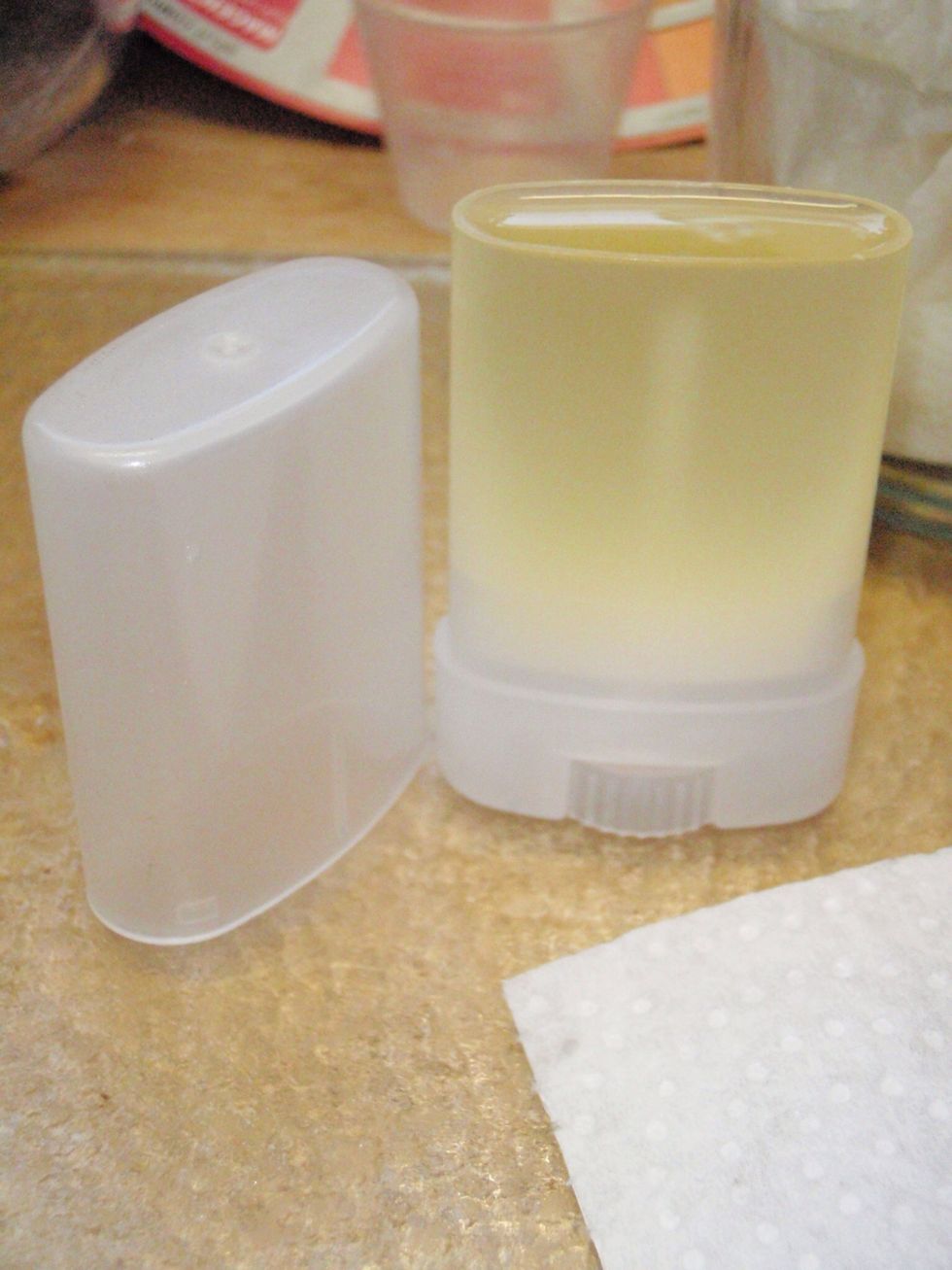 Consider customizing the FO and EO. Minty things like spearmint, peppermint, or menthol are nice for foot care products. I make a blend of equal parts peppermint, camphor, and eucalyptus for feet!
Always use caution when using EOs. Many have therapeutic properties, too. Always check the usage guidelines before adding to a product! Be careful around pregnant or nursing women!
Try 1:2 grams lime to vanilla for key lime pie, or 1:1 lime and eucalyptus for a fresh green smell. Or orange or tangerine with vanilla for Creamsicle! Play around and create your signature blend!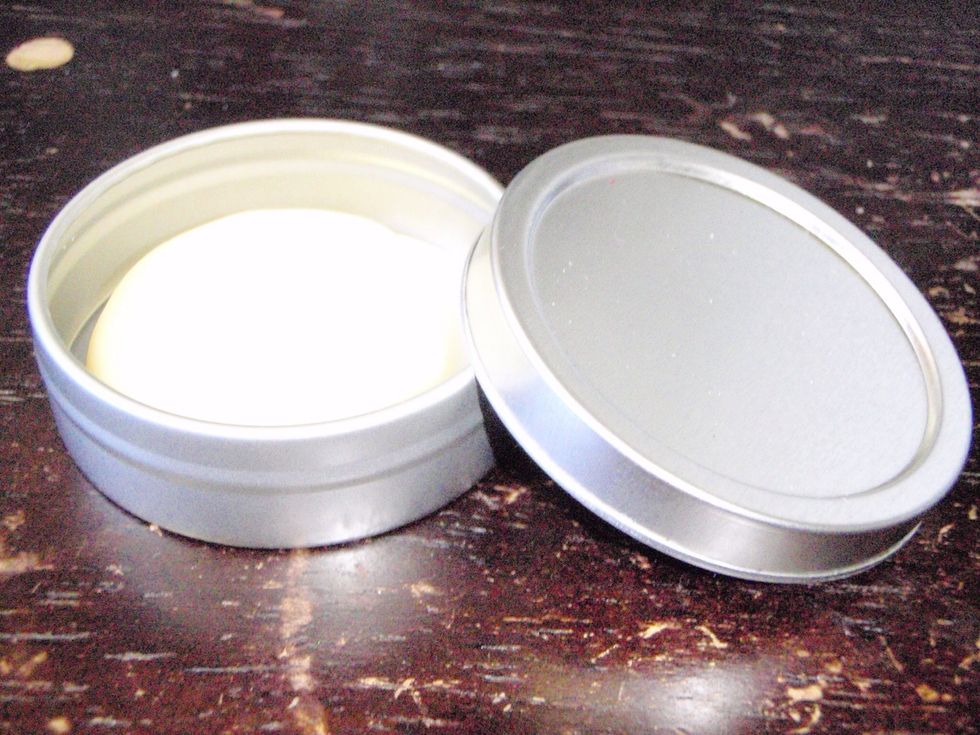 Woo hoo! You made lotion bars! For hundreds of bath & body recipes, comparison charts, and more, please visit my blog Point of Interest at http://swiftcraftymonkey.blogspot.com
Warning: Making your own bath & body products can be addicting! You'll find yourself collecting moulds, lusting after containers, and thinking about what to make next! Don't say I didn't warn you!
I probably should have put the warning at the beginning, eh?
33.0g Beeswax
33.0g Oil of choice
33.0g Mango, Shea, or cocoa butter
1.0g Fragrance or essential oil
1.0 Heatproof jug
Mold or plastic/metal container
Digital scale
Susan Barclay Nichols
I'm obsessed with chemistry, DIY, a Song of Ice and Fire, and heavy, power, and progressive metal! (A proud geek girl indeed!)