How to make lomo saltado my way:)(beef stir-fry)
Lomo Saltado is a popular Peruvian dish. My sister learned this dish from her Peruvian friend and made some changes to make it her own. Very tasty dish. Enjoy
175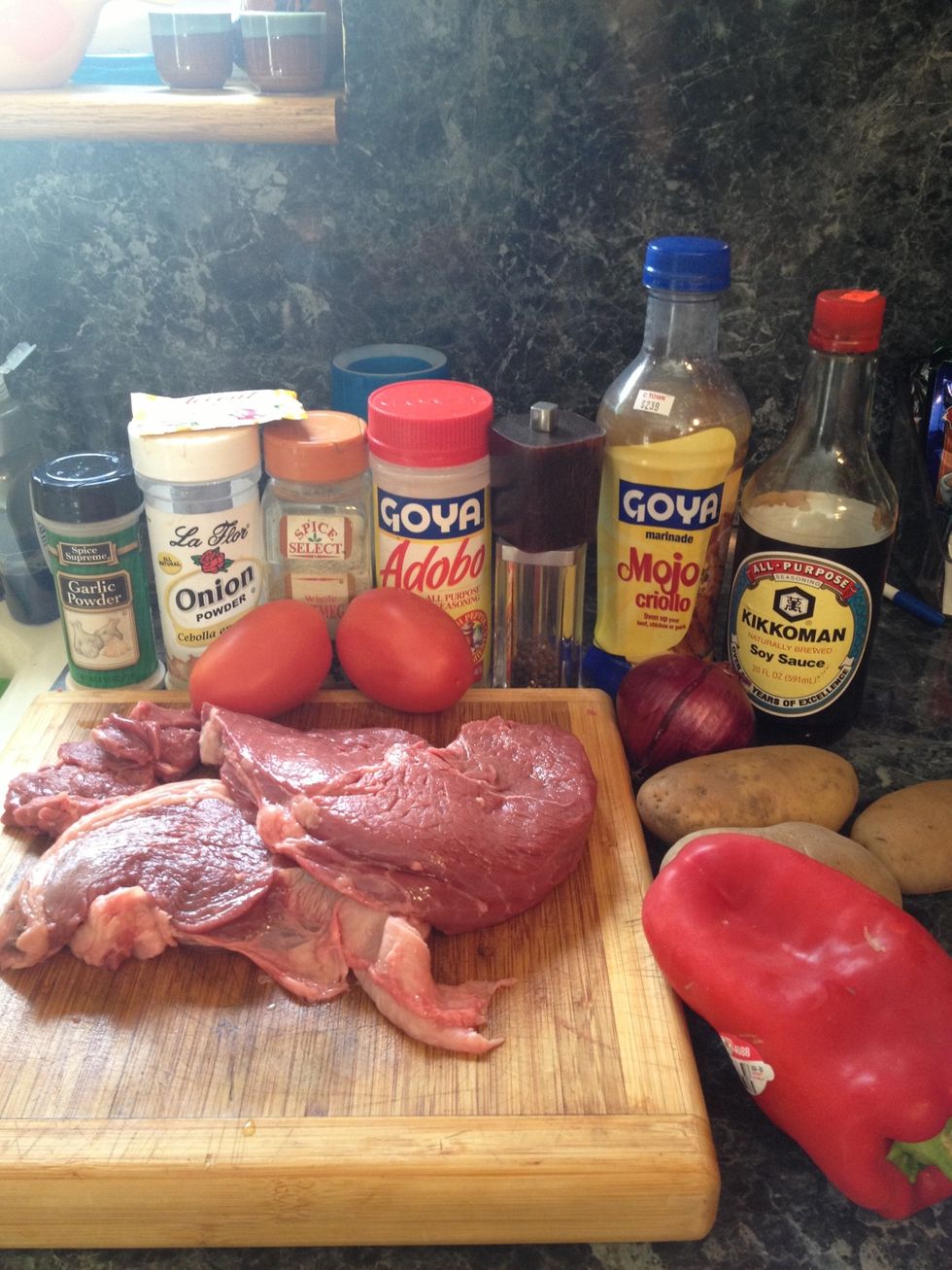 The entire cast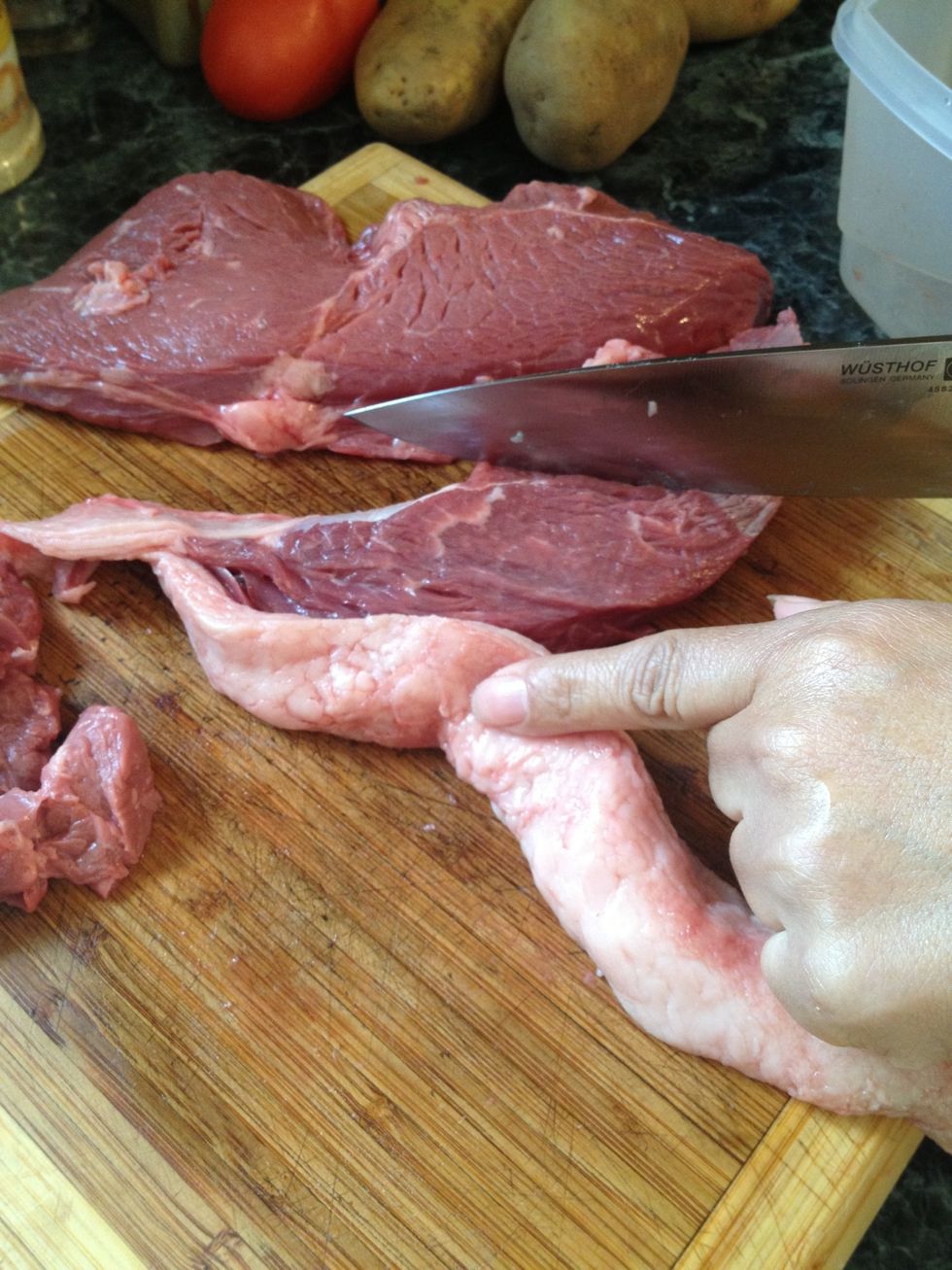 My sirloin had a lot of fat on it, so trimming the beef it is 😪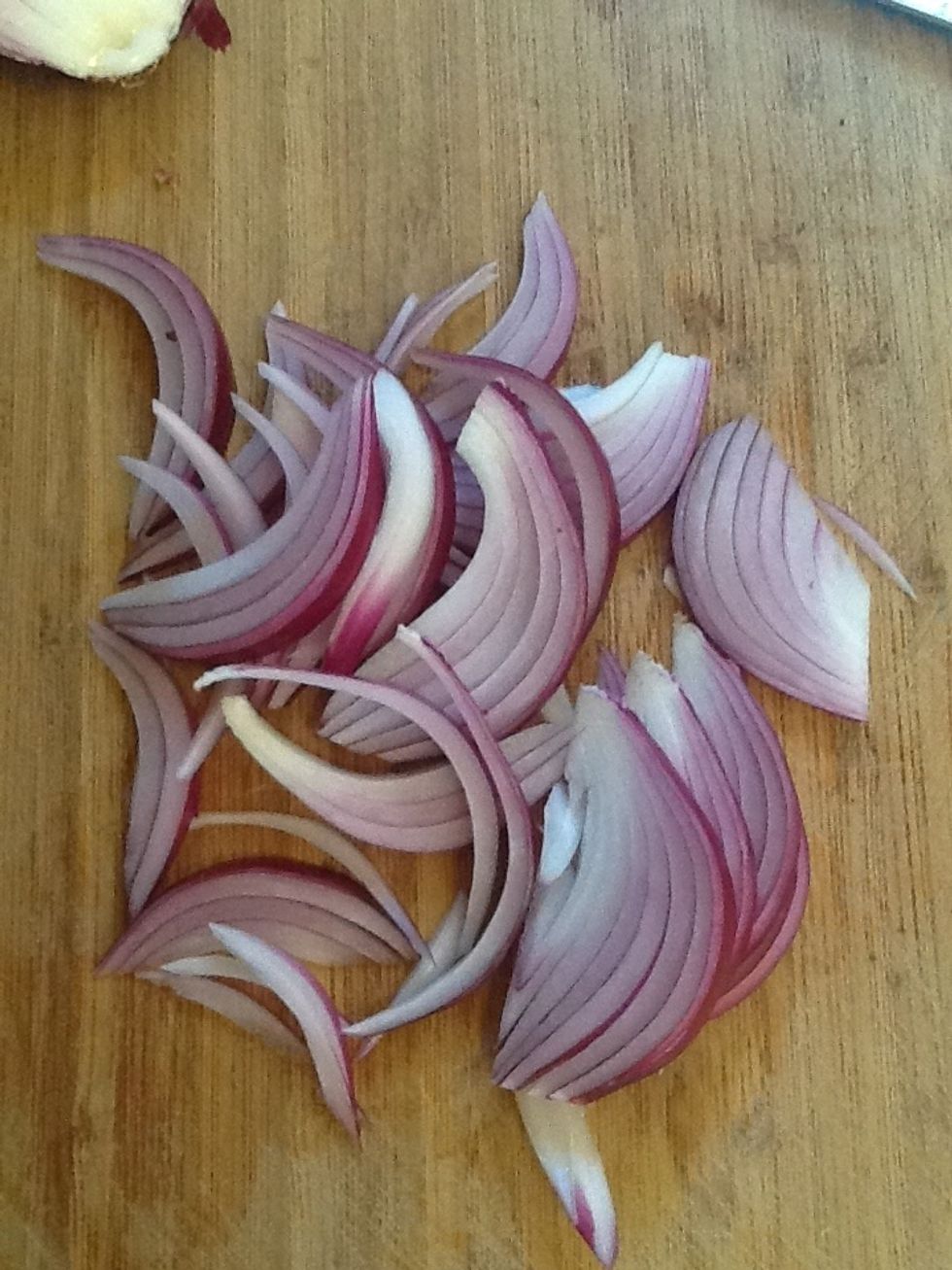 Slice your onions, not to thin and not to thick.
My onions are sliced. We will put them aside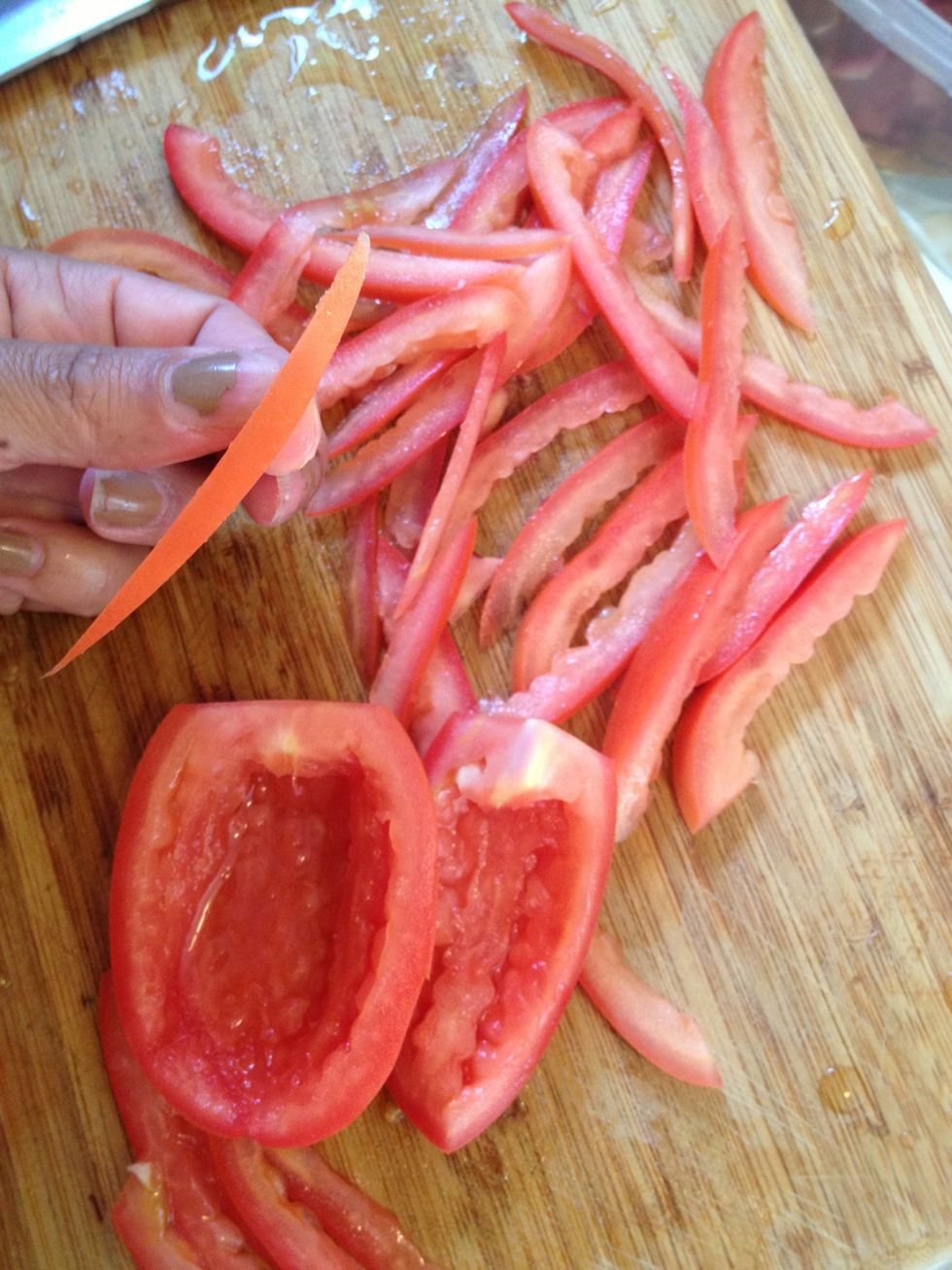 I have removed the seeds from my tomatoes and sliced them fairly thin(personal preference) cut them thick if you want.😊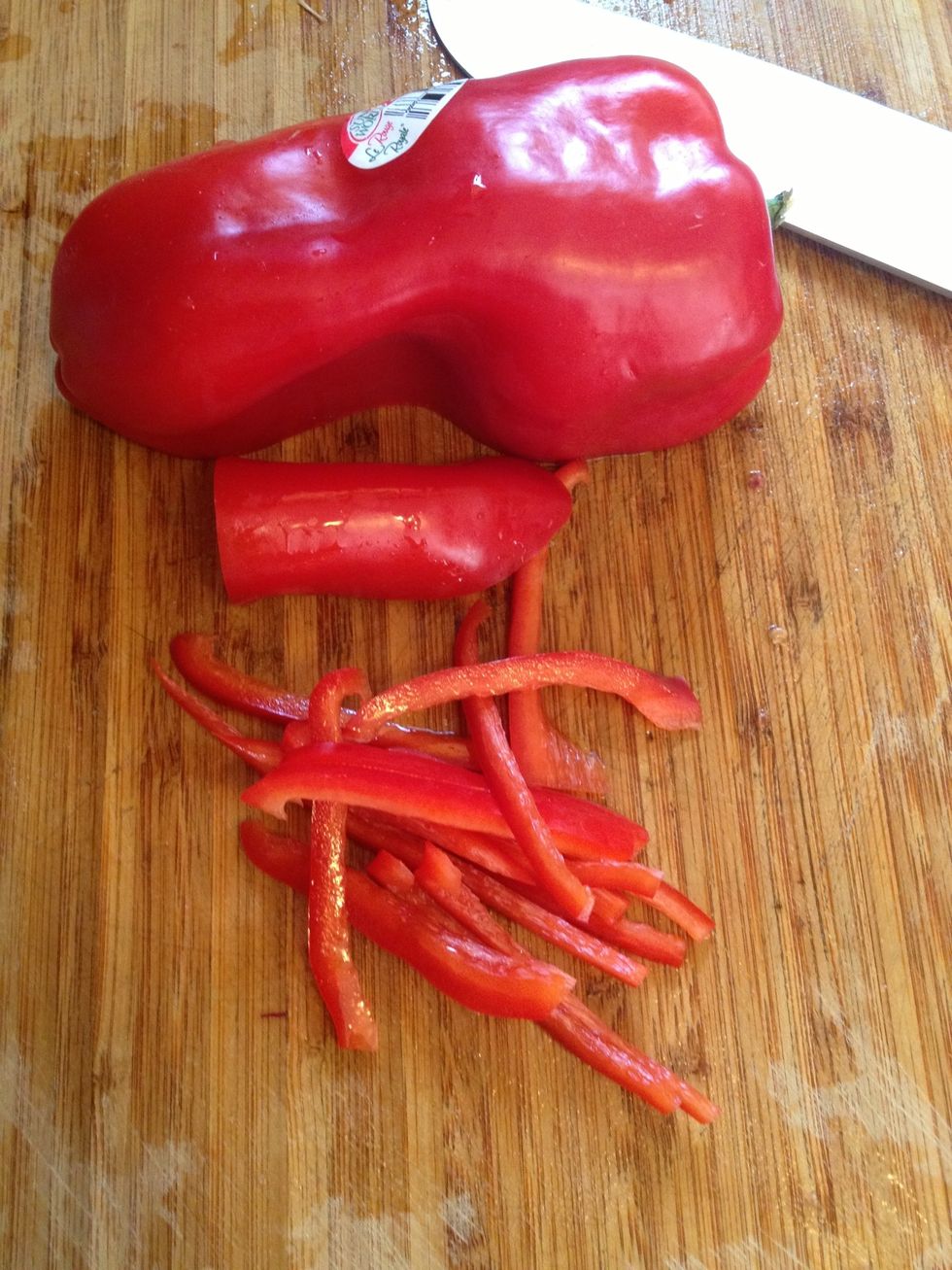 Where I live it's hard to find aji Amarillo(yellow Peruvian pepper) so I put in a few slices of red pepper. The aji is fairly spicy, if you want it and can't find it substitute with a spicy chili.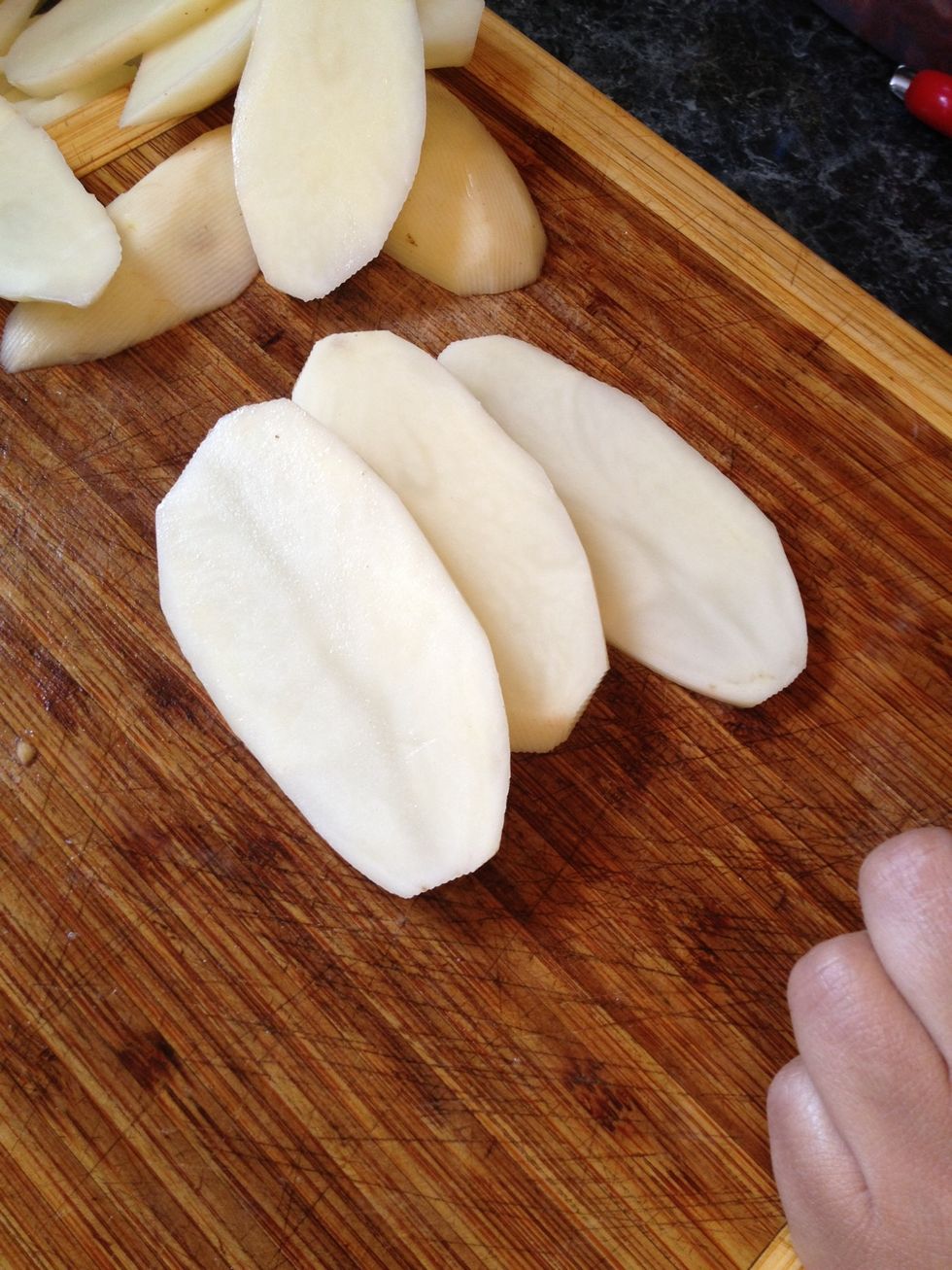 I prefer(you should too😬) to cut and make my own French fries. This is optional, you can use the frozen one. Peel the Idaho potatoes, slice them the long way.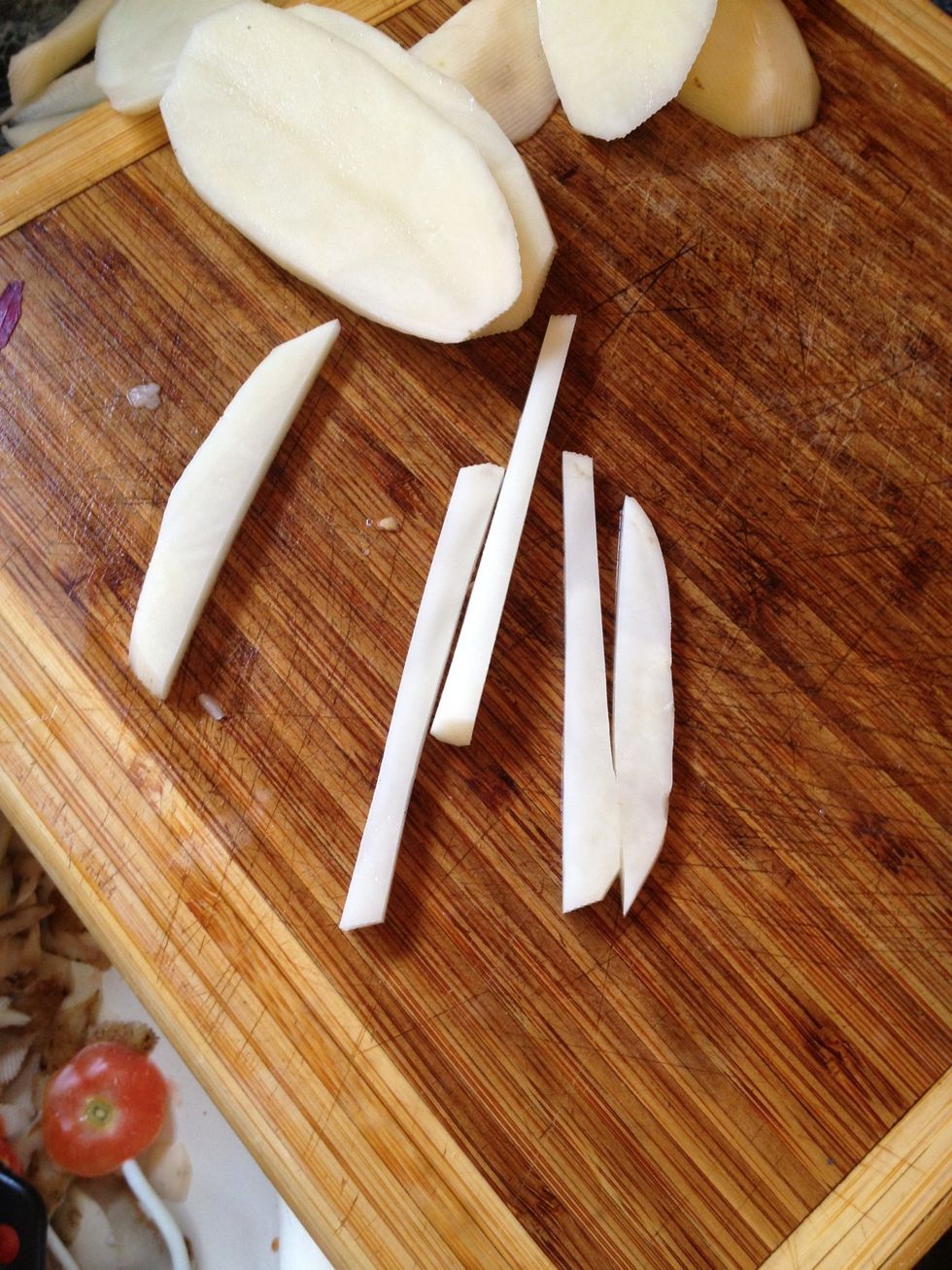 Then slice into French fries. When all the potatoes have been sliced put them In a bowl of cold water until you are ready to fry them.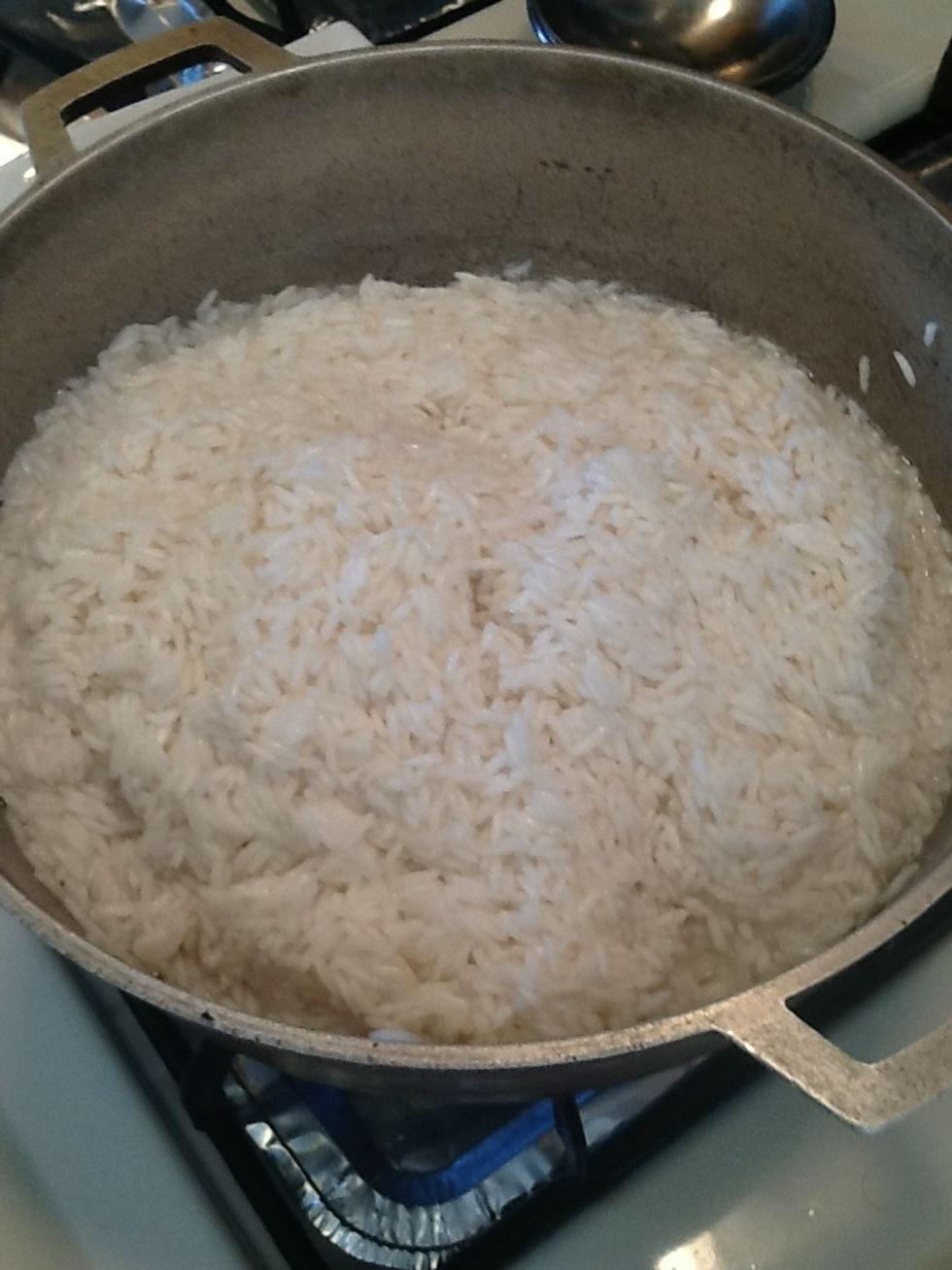 Take a minute out and prepare a pot of white rice. Make as much as you want depending how many people are eating.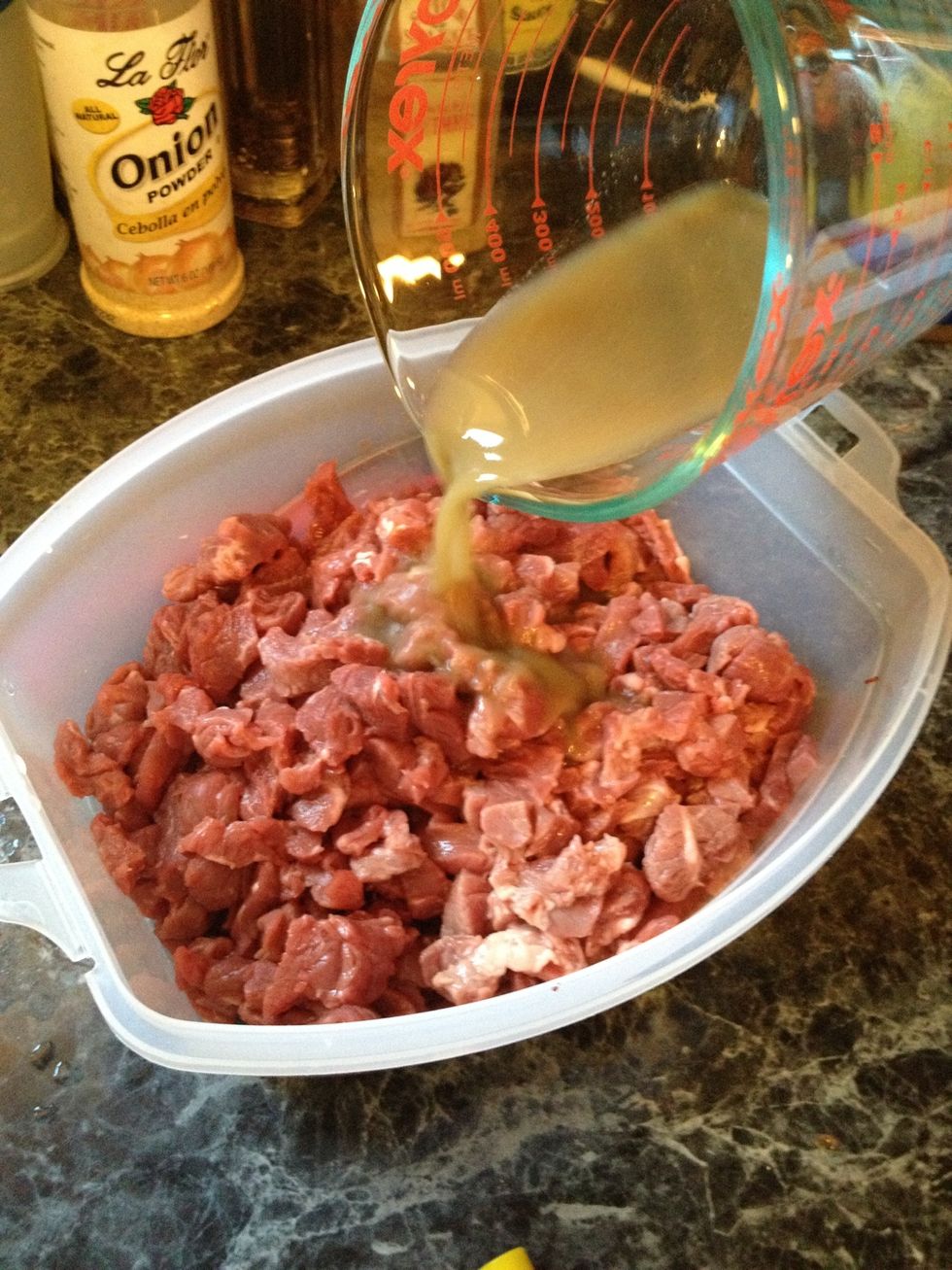 Now let's season the meat, add the mojo. I am not Peruvian and this is not a traditional way they season the beef . This is the way my sister taught me and the dominican twist she gave it!!😁delish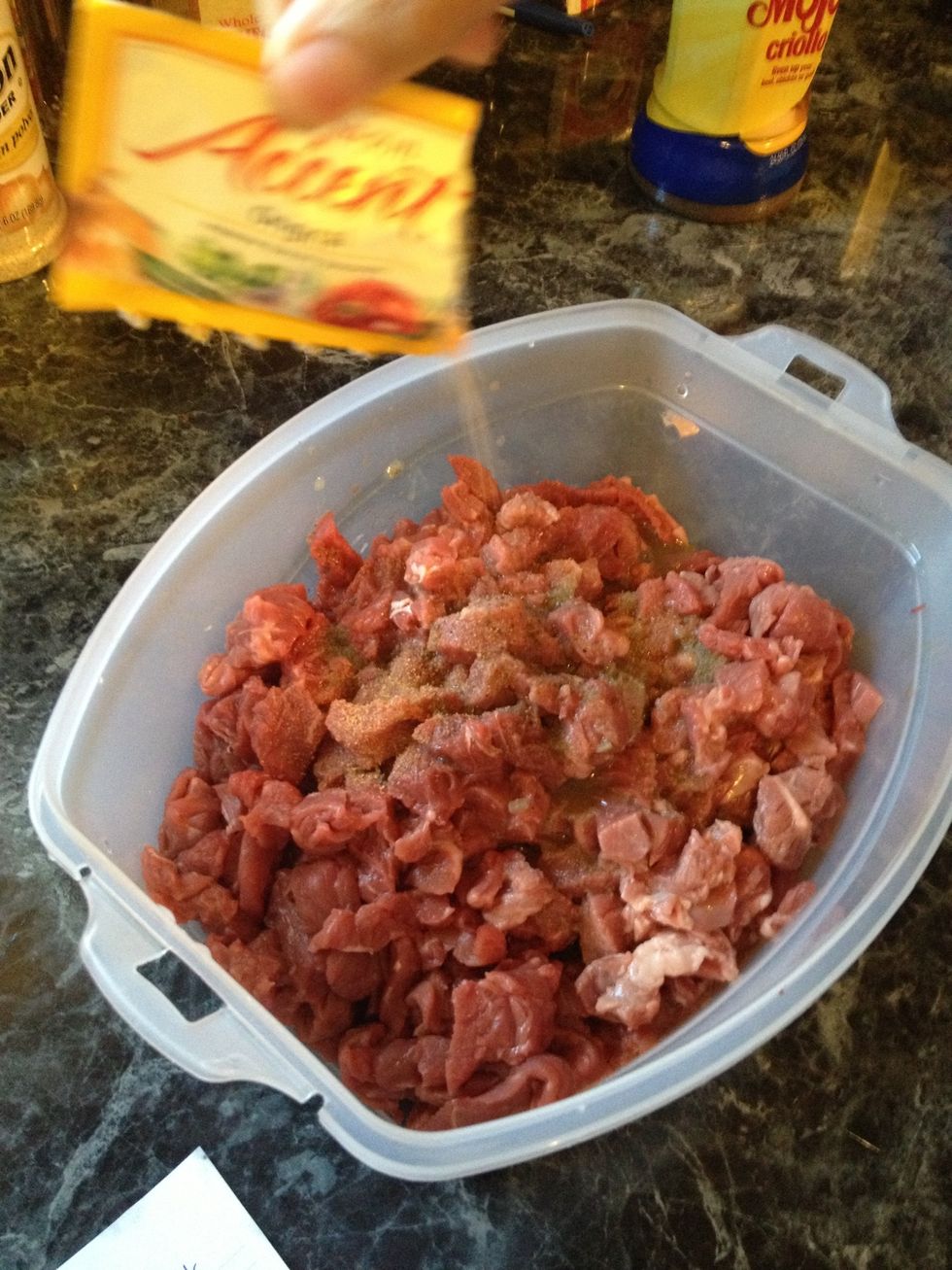 Ok add the packet of sazon accent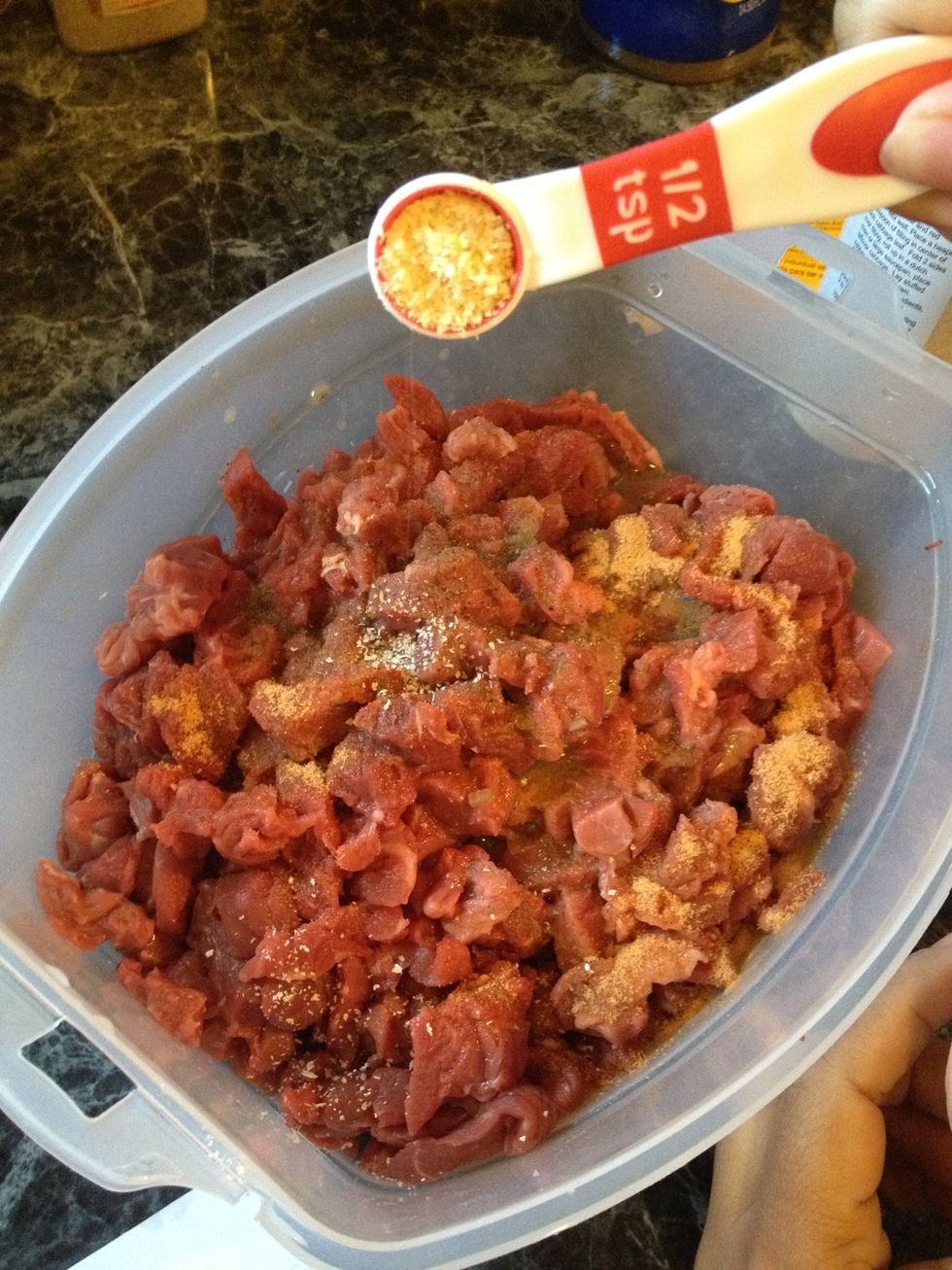 Add the onion powder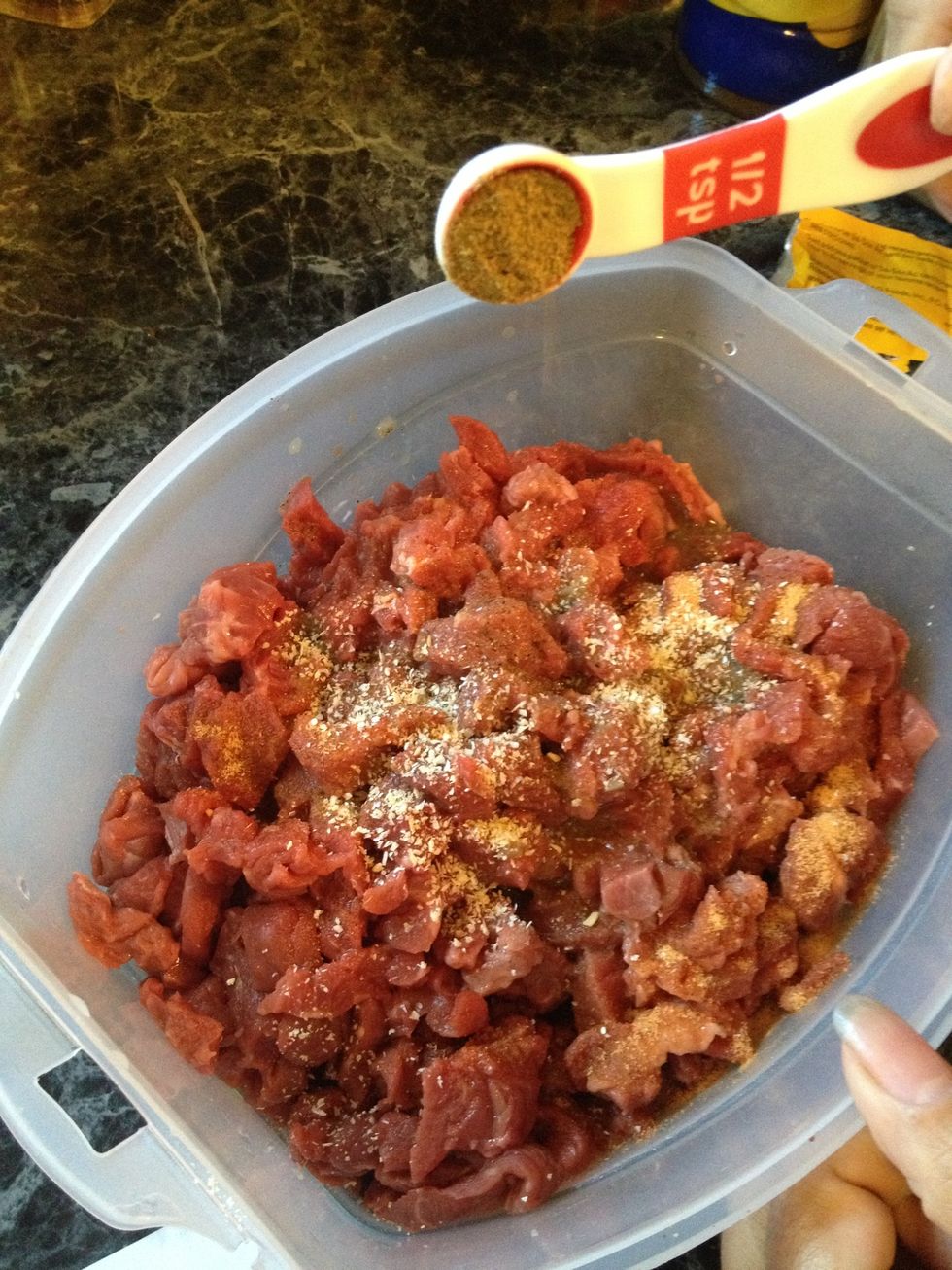 The oregano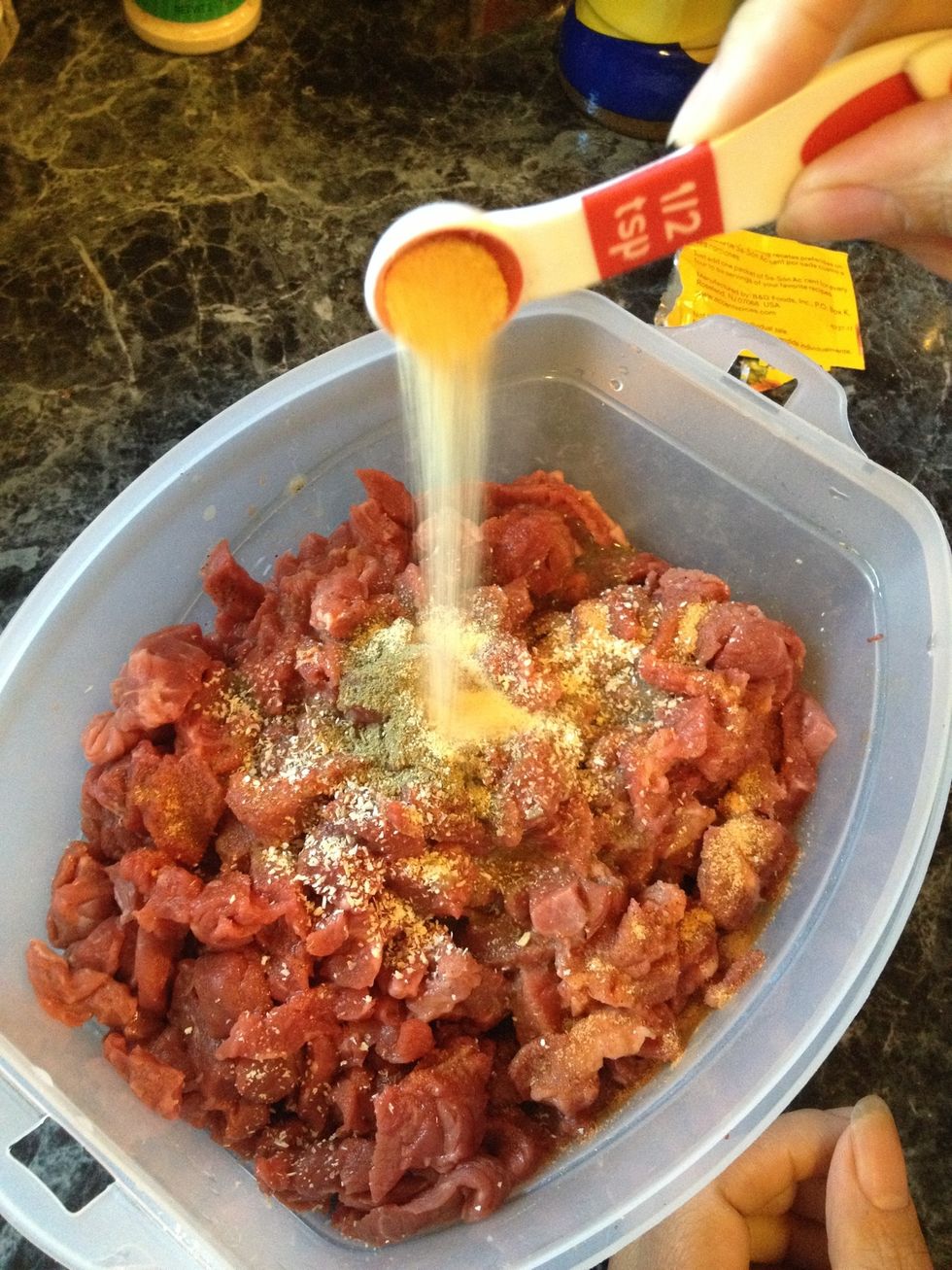 Add the garlic powder.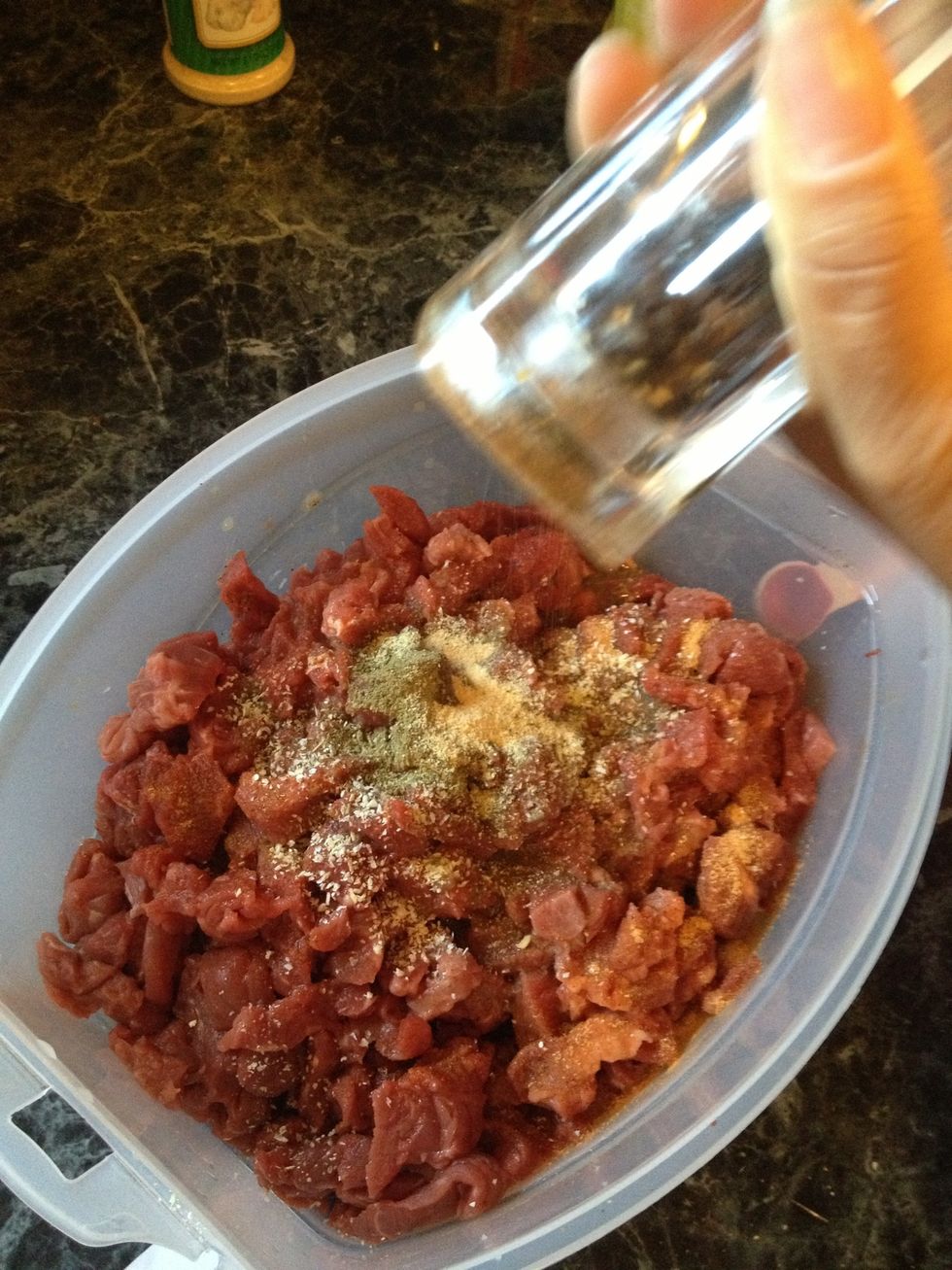 A sprinkling of black pepper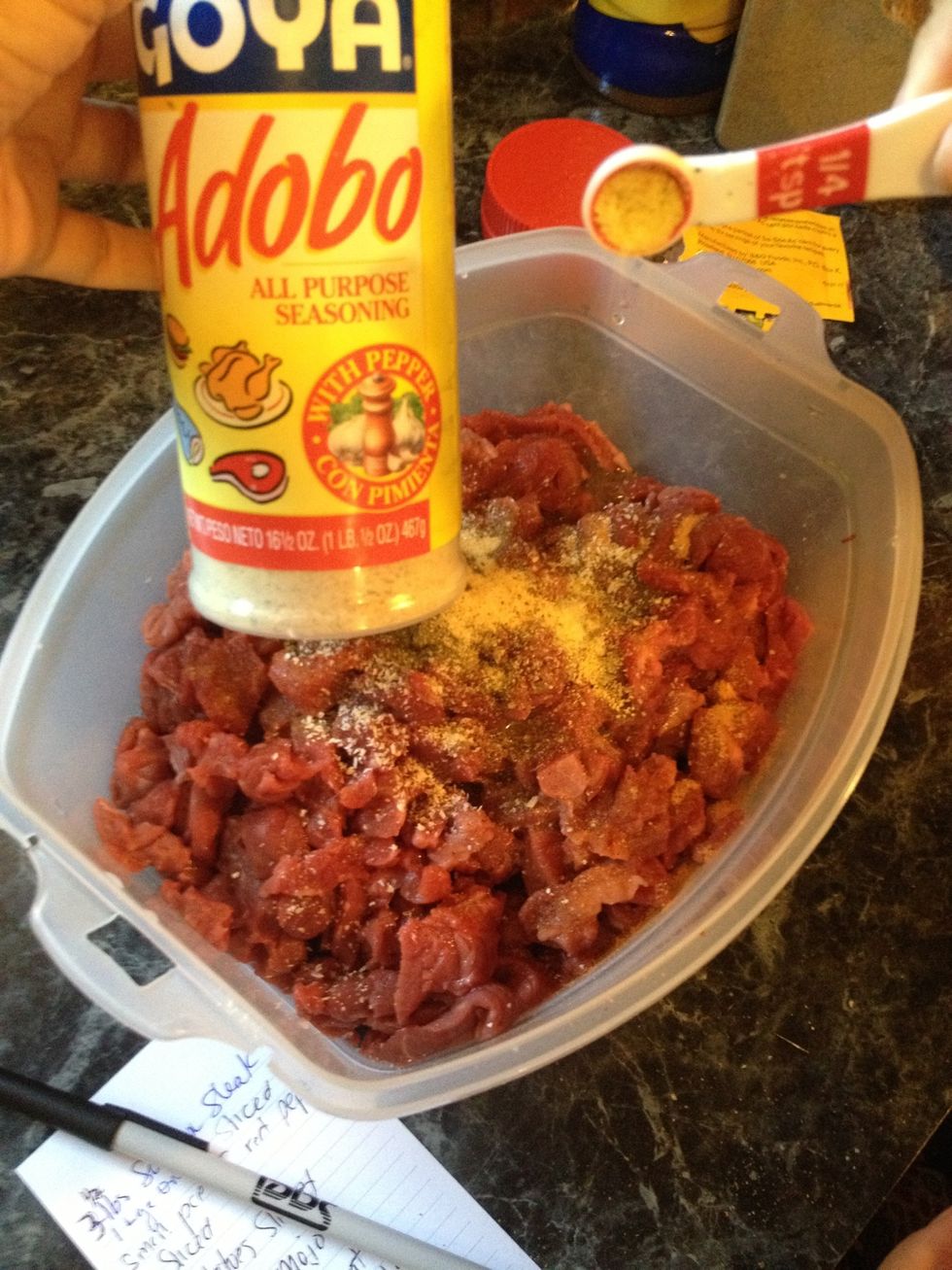 And the adobo
Toss all the beef and mix well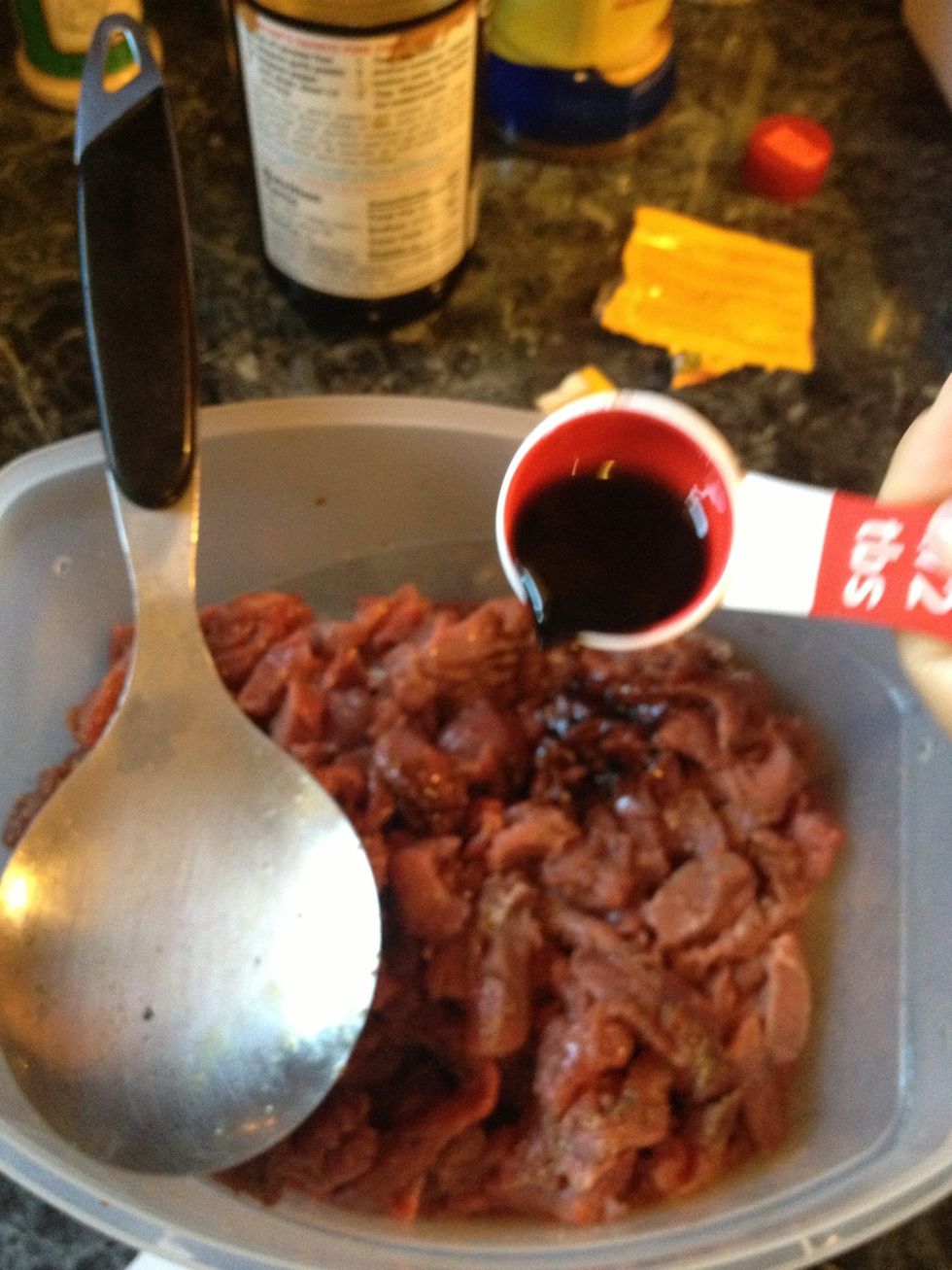 When you finish tossing all the beef pour in 1Tbs of soy sauce☺ and let it marinate for at least 1/2 hour.
I seasoned my beef lightly keeping in mind that the soy sauce has a lot of salt. Adjust the seasoning if your making less beef, or else you will not enjoy this dish☺😉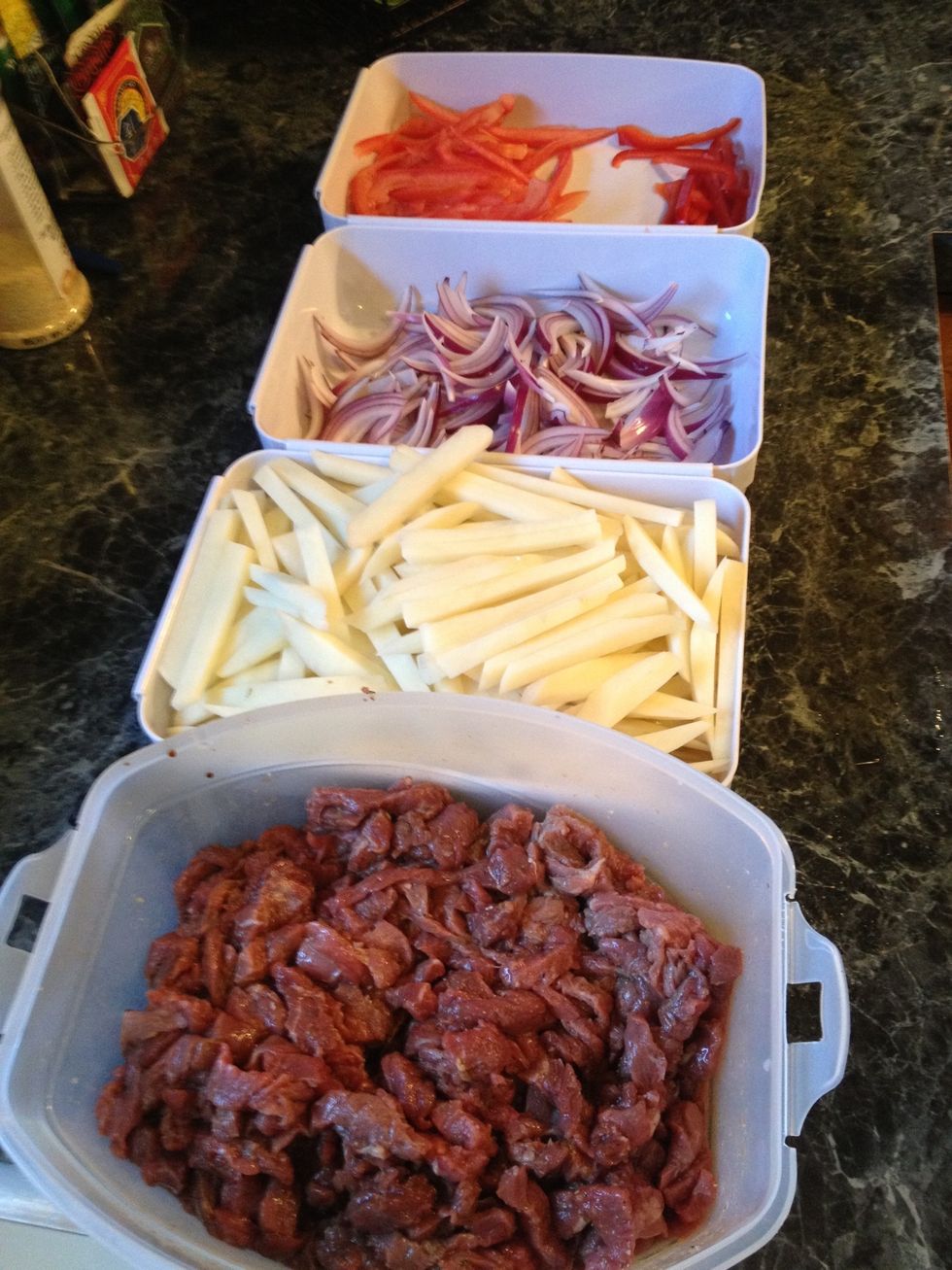 Here is the lineup of all the ingredients. This dish requires advance preparation.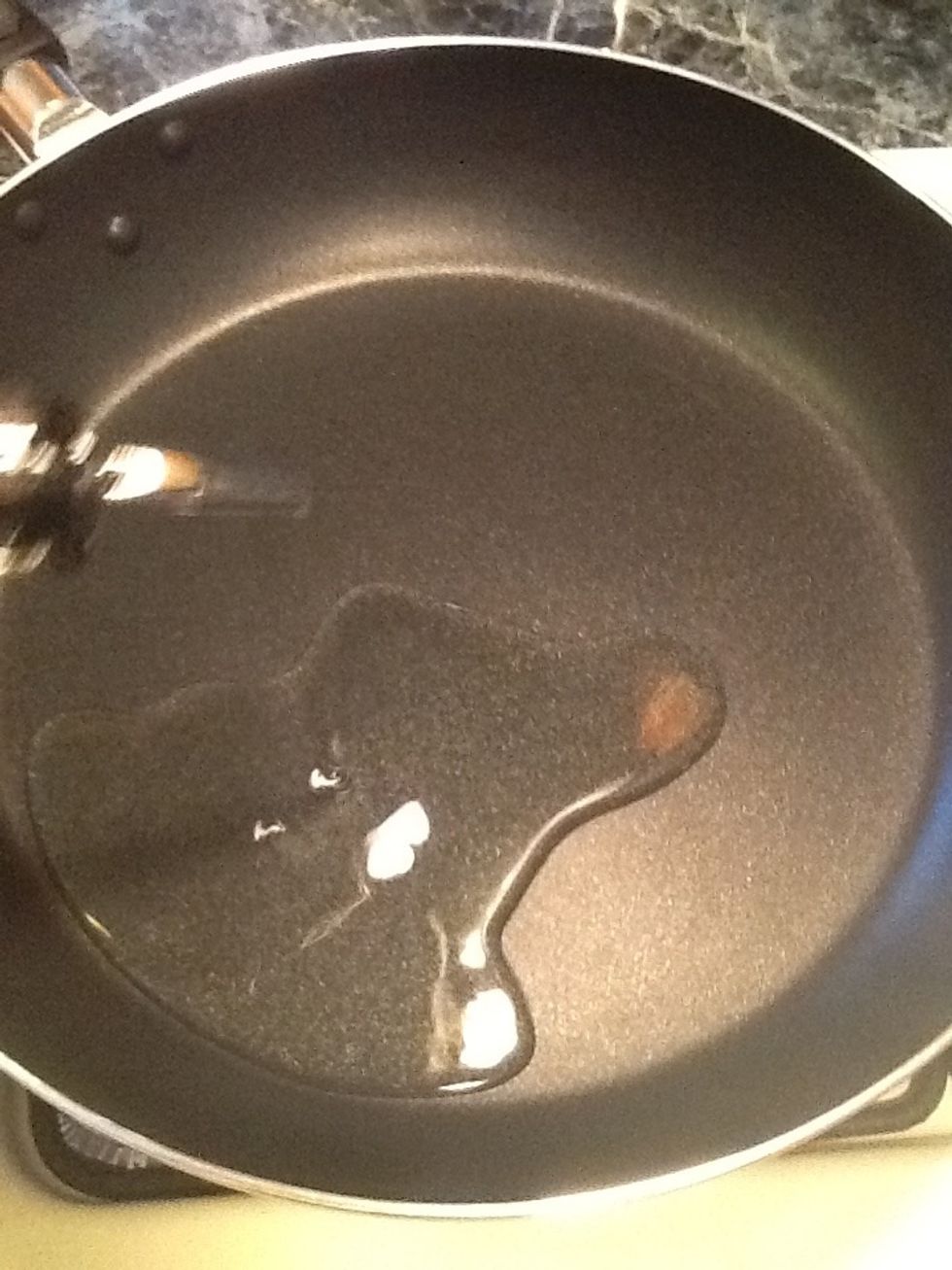 Ok here is the good part. Let's get cooking. Take some oil a little less then 1/4 cup and add it to a very hot pan. Set the pan over high heat.🙌🙌
I have browned all my beef. Some oil and some liquid has settled in the bottom of the bowl. I will re use this oil. It has plenty of flavor why discard it or use fresh? Just saying..🙈🙉🙊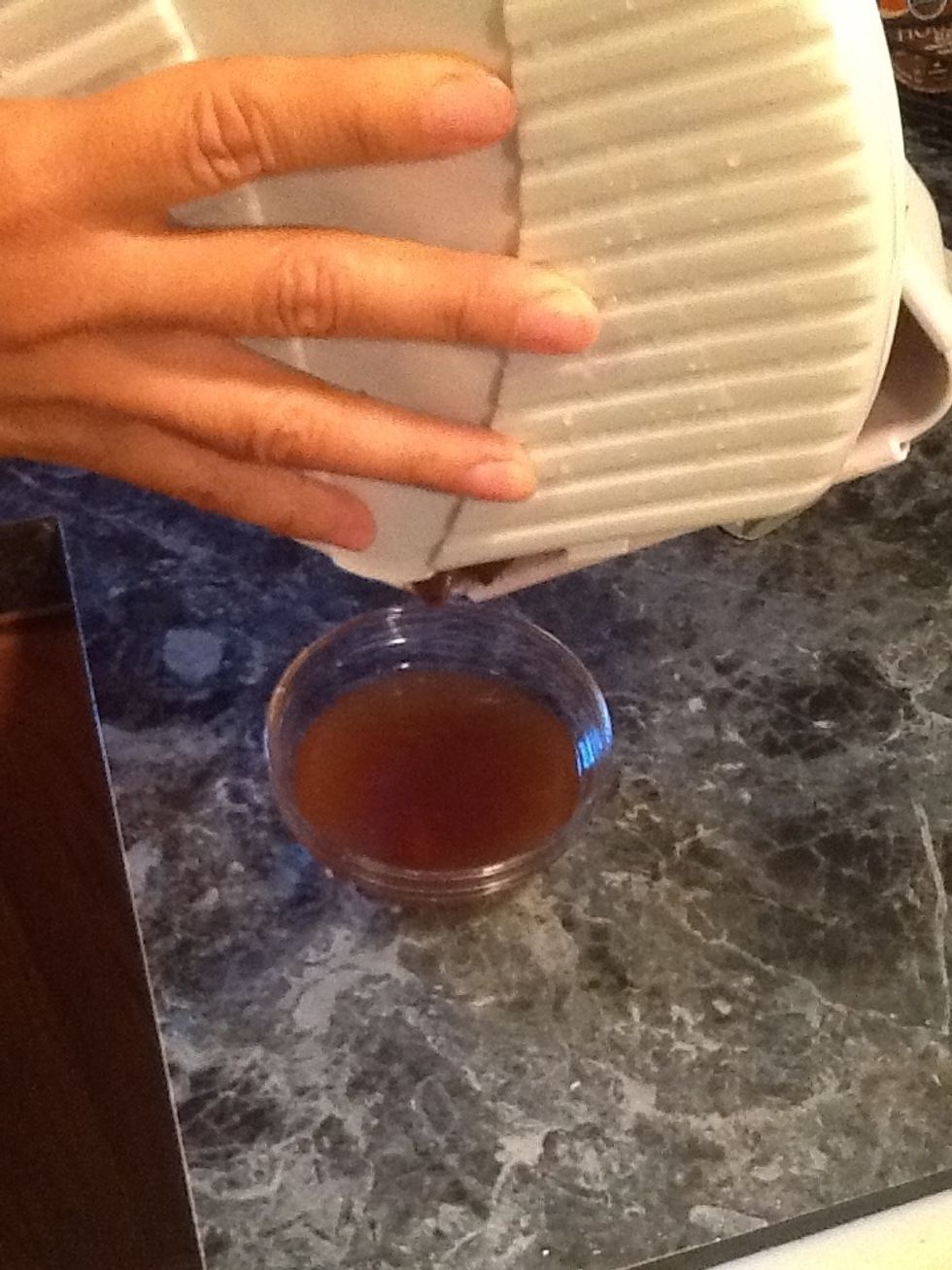 Look at all that oil.. Psht, I am not discarding that😋.I will be using it for the next step.😬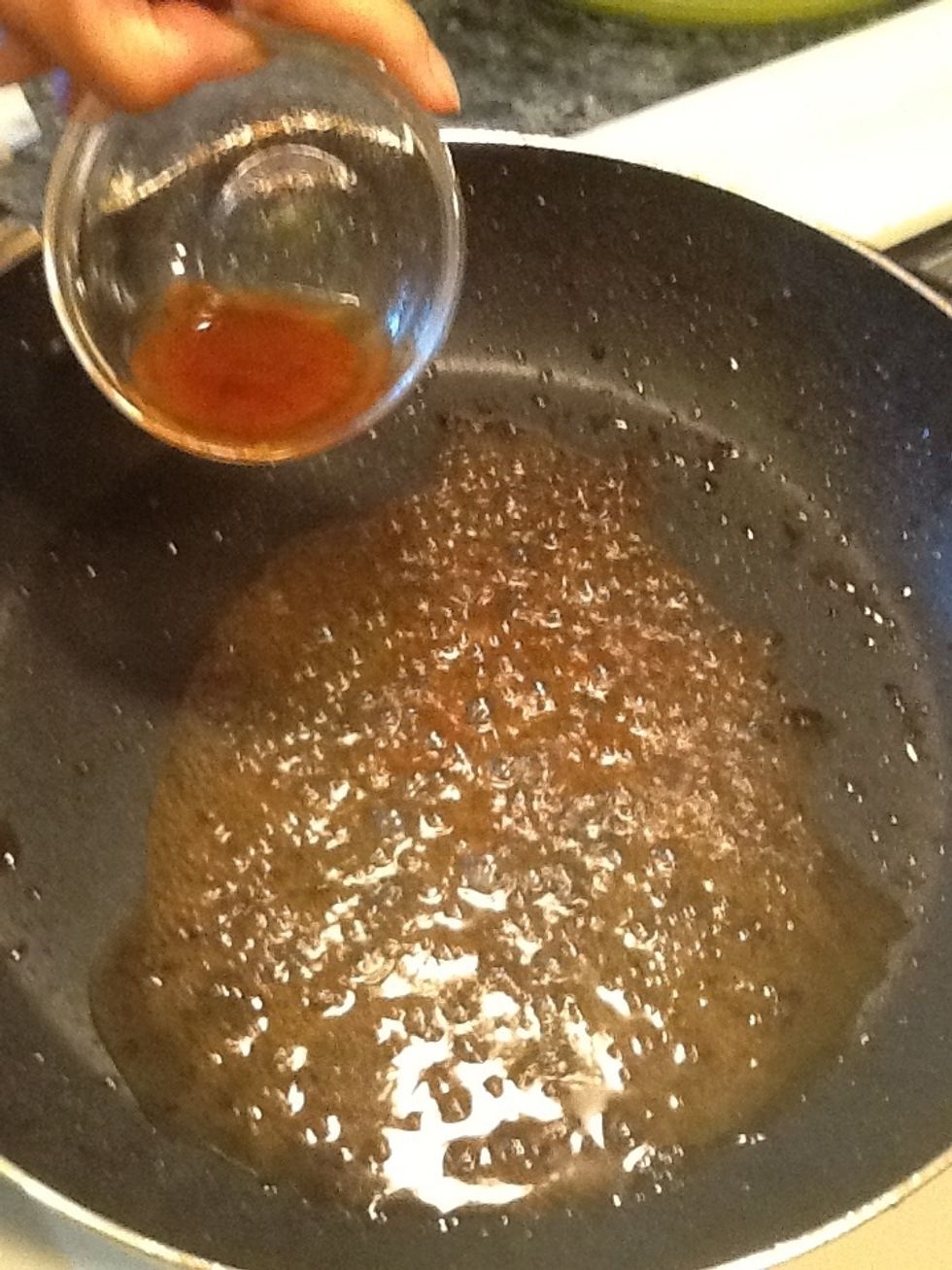 Remember that oil? I will add the oil back to the hot pan, I will start stir frying my veg. In the oil.I will not discard what isn't oil in the little bowl,I will set it aside for later.(look at bowl)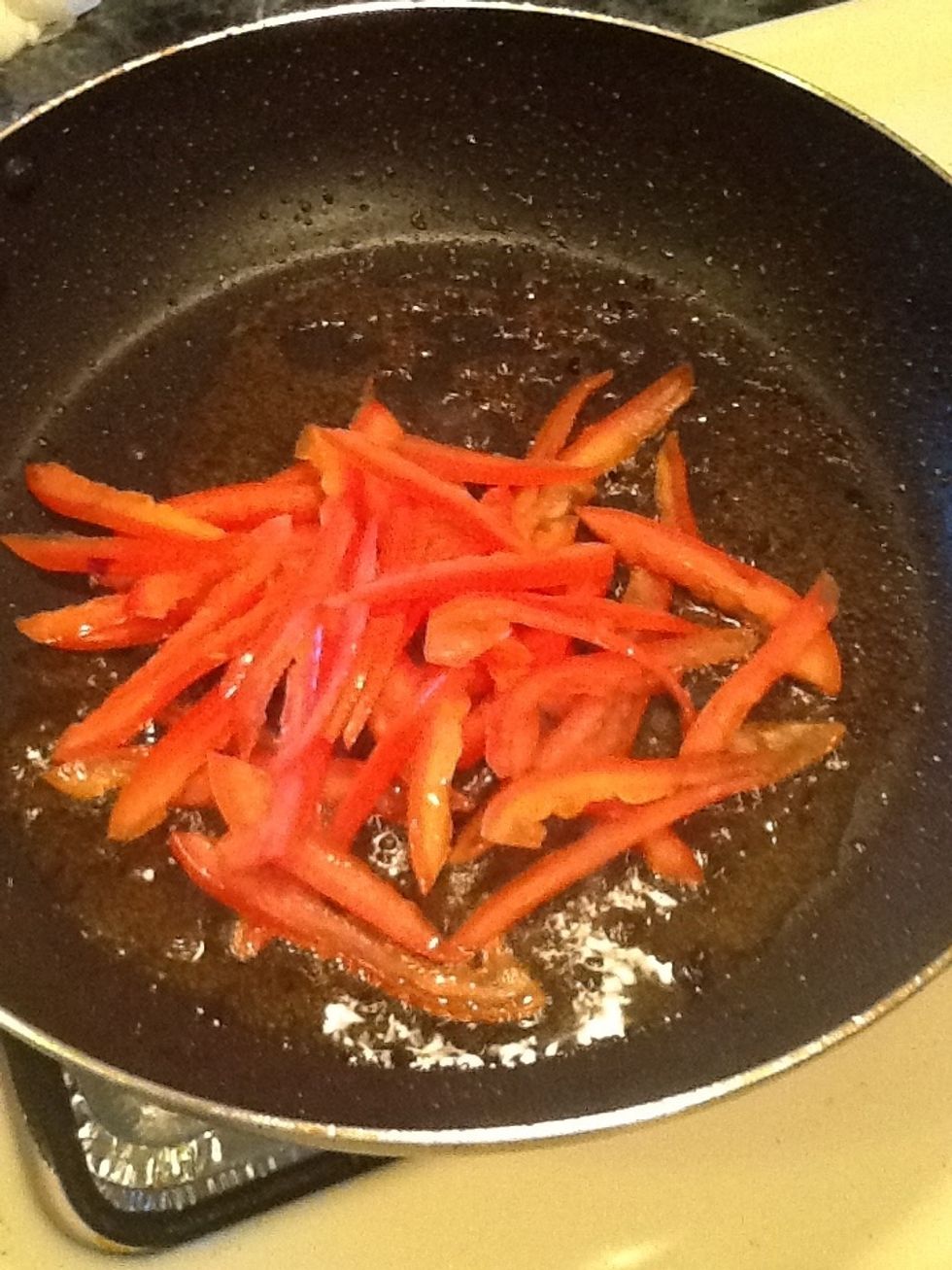 I will start with my tomatoes, we will stir fry them quickly. Start with any veg. you want to stir fry first , your choice. You can also add the tomatoes towards the end if you want ☺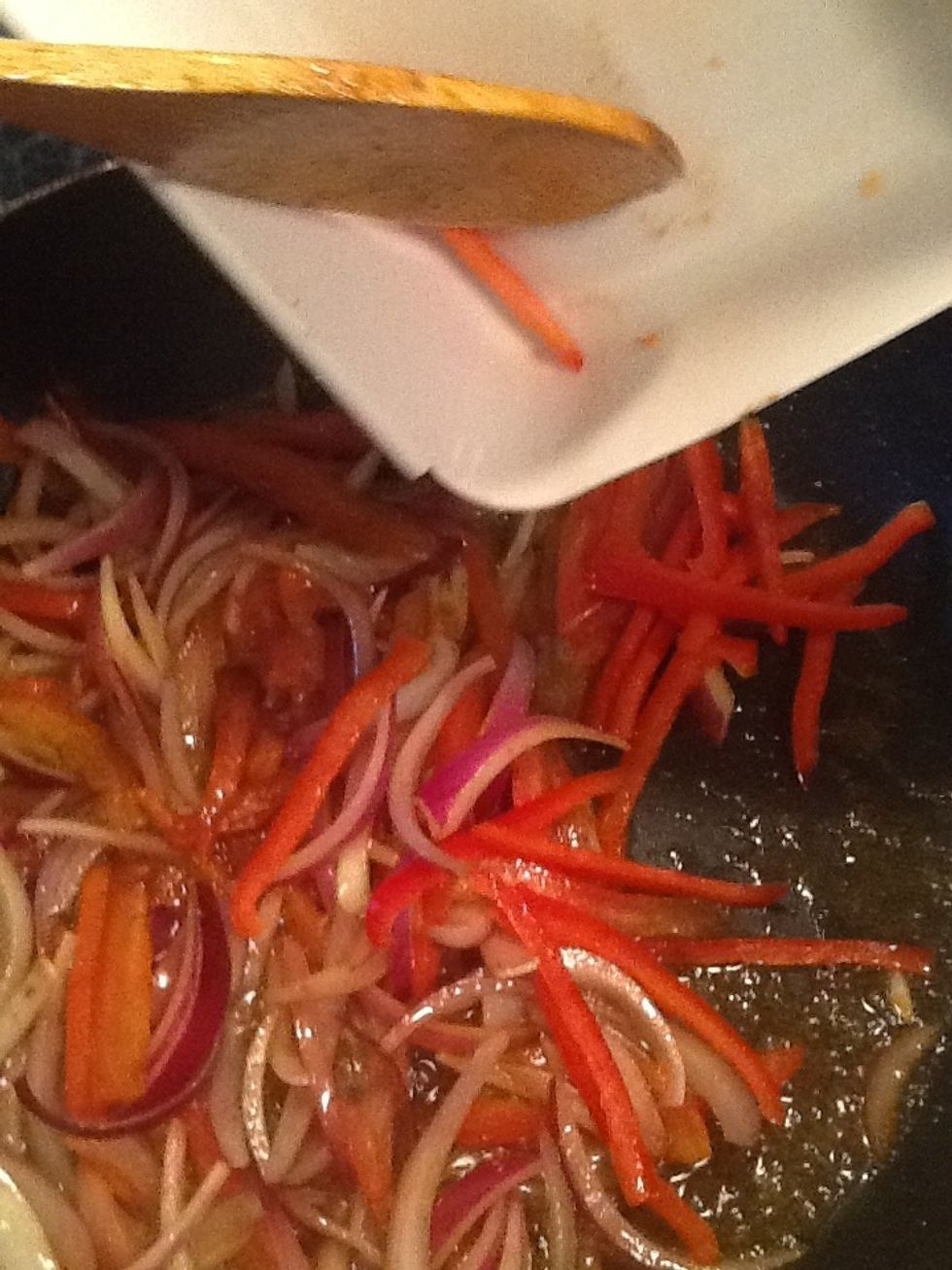 Lastly I will add the peppers.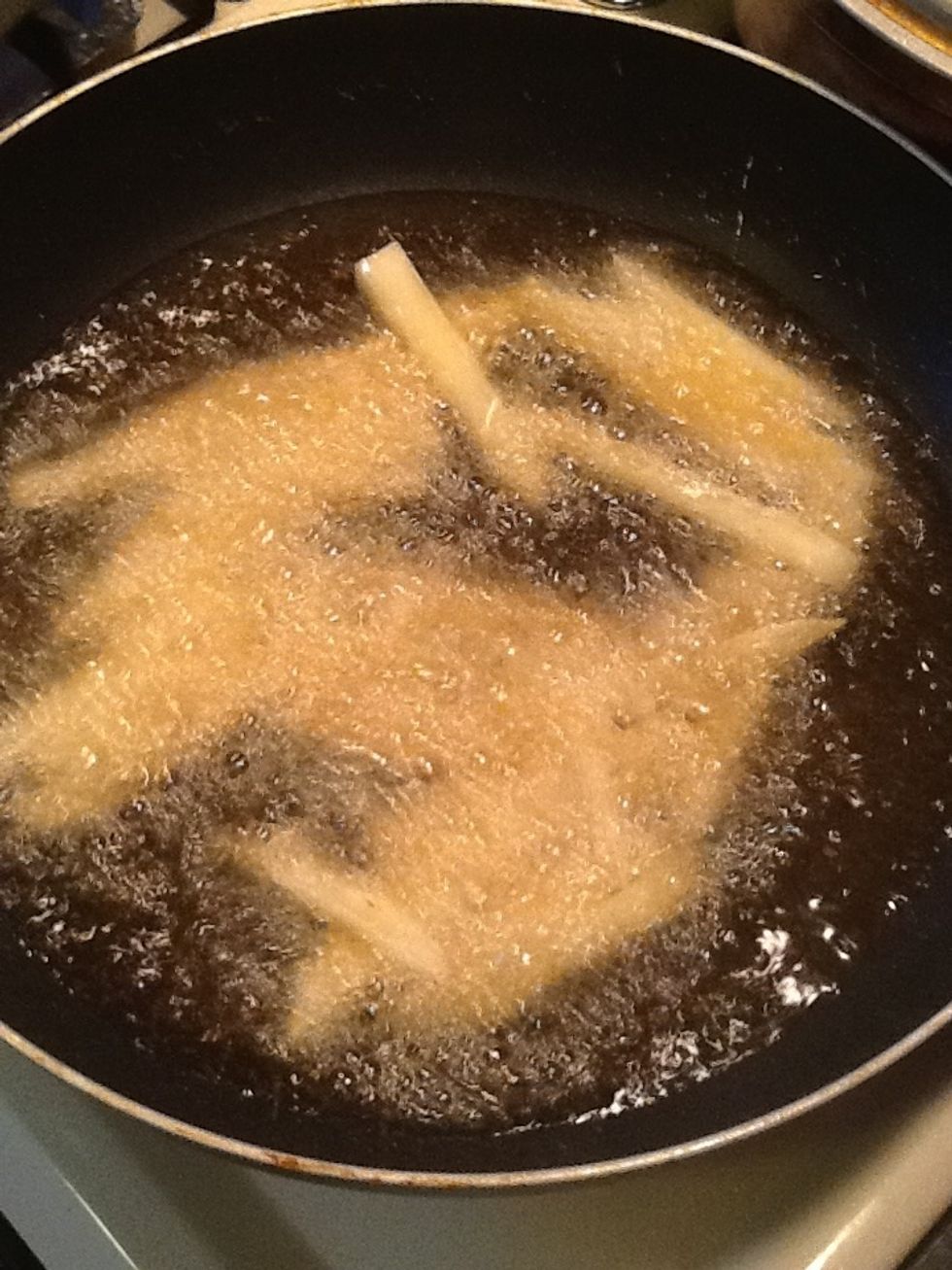 Now let's work quickly, start frying your fries. Do it however you like. Yes.. there is a method to making fries. Today I can not show you how but it involves cooking twice. It is so worth it. Try it.
Here is the finished dish, a Peruvian,dominican😉😛 and Asian fusion. Delish!! enjoy my family's version of this famous Peruvian dish.
3.0lb Sirloin steaks or chicken slices
1.0 Large red onion, sliced
2.0 Lge plum tomatoes, sliced
A few slices of red peppers
4 large potatoes, sliced
1.0 Peruvian chili pepper sliced*
1/4c Mojo
1pck of sazon accent
1/2tsp Onion powder
1/2tsp Garlic powder
1/2tsp Dried oregano powder
1/4tsp Adobo all purpose seasoning
1/4c Soy Sauce + 2 1/2 tbs
1/8c Canola oil
1/4c Beef broth