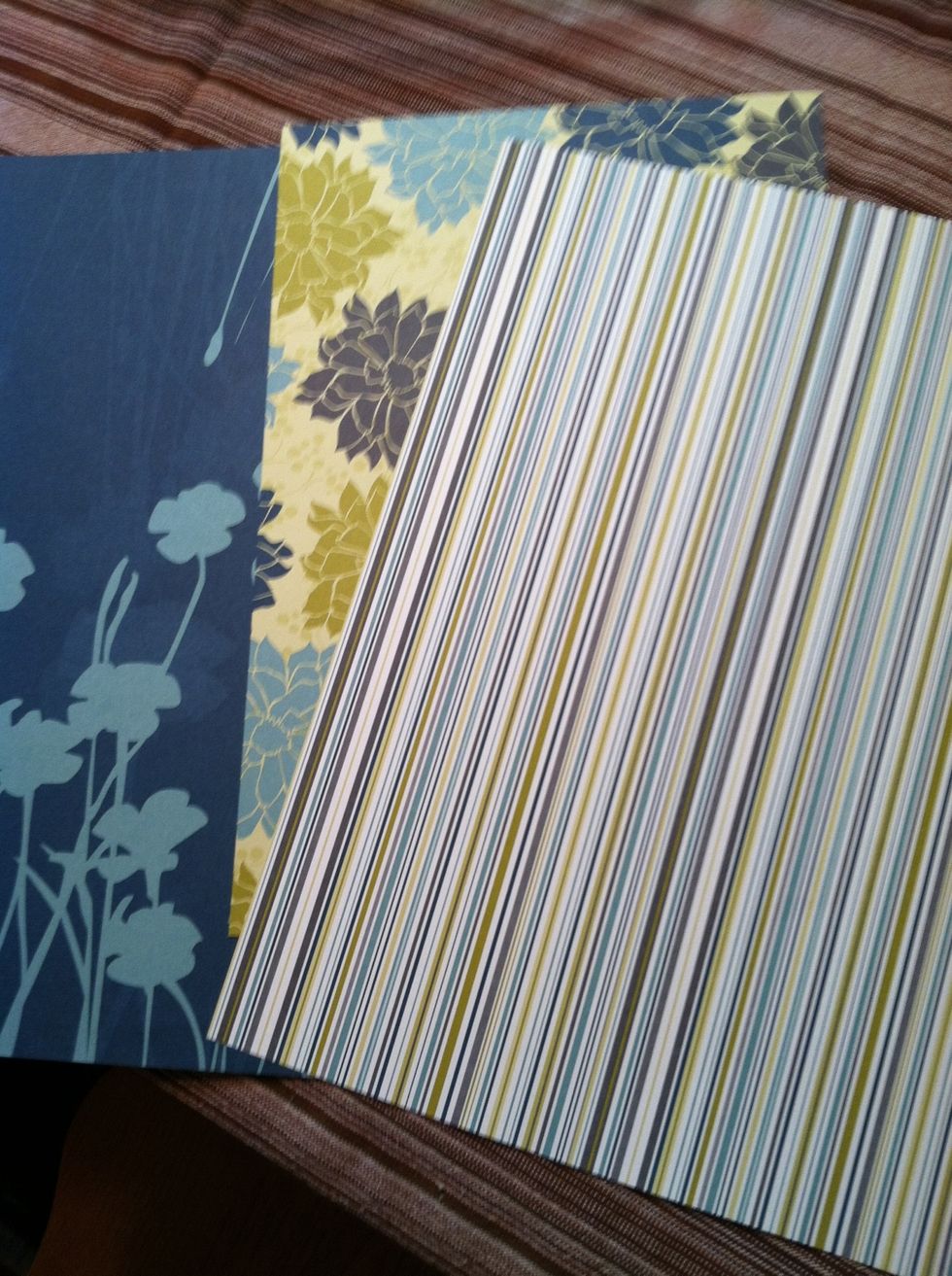 Here are the three sheets of paper that I chose to be the inspiration for my locker.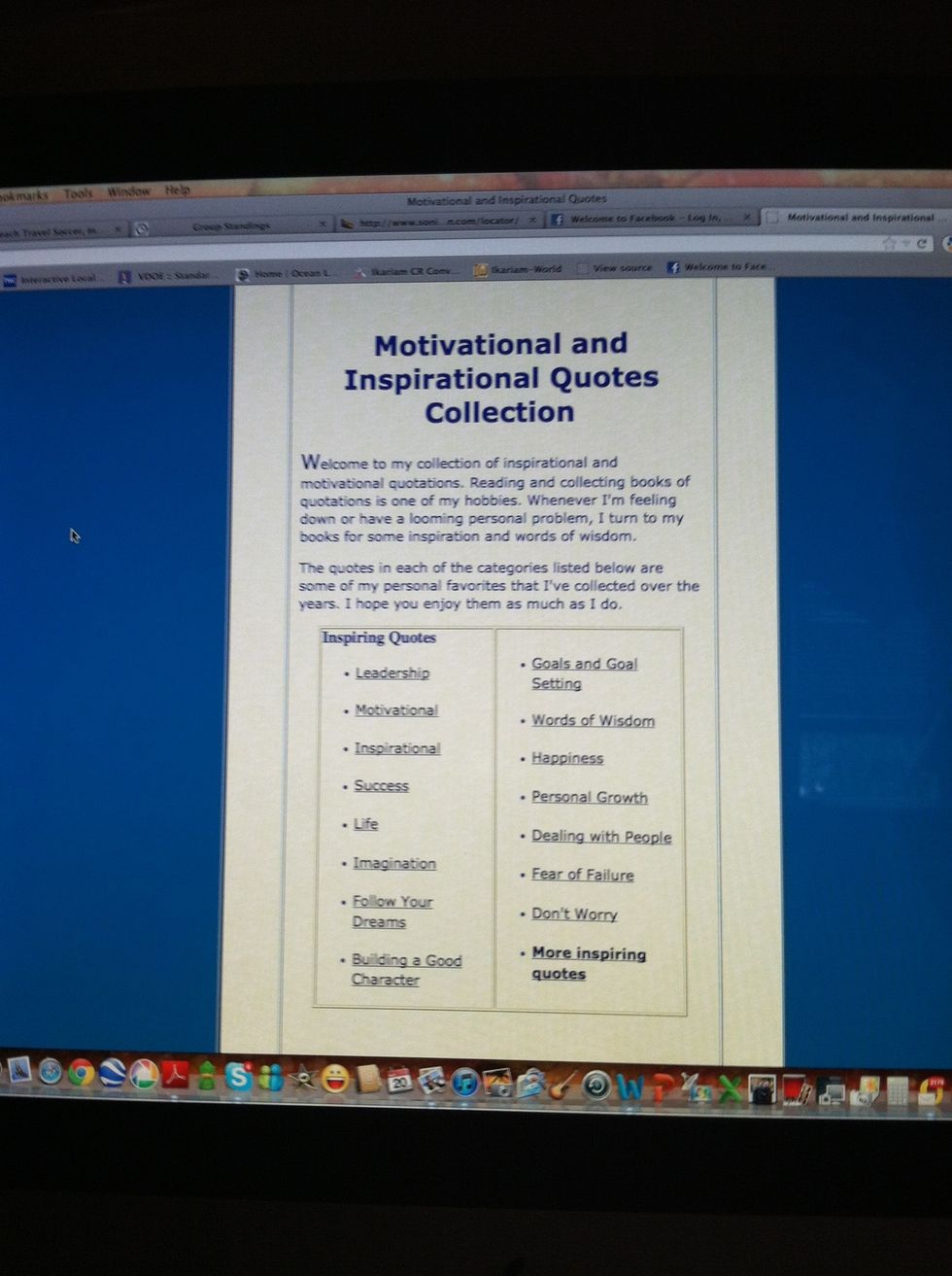 Now go to your computer and find some inspirational quotes. I went to www.inspirational-quotes.info
I picked my favorites and put them into Microsoft. I changed the color and font, but DO NOT change the wording and make sure to give credit to who said it.
Now print your quotes, but be sure that it will fit in the locker and has extra space.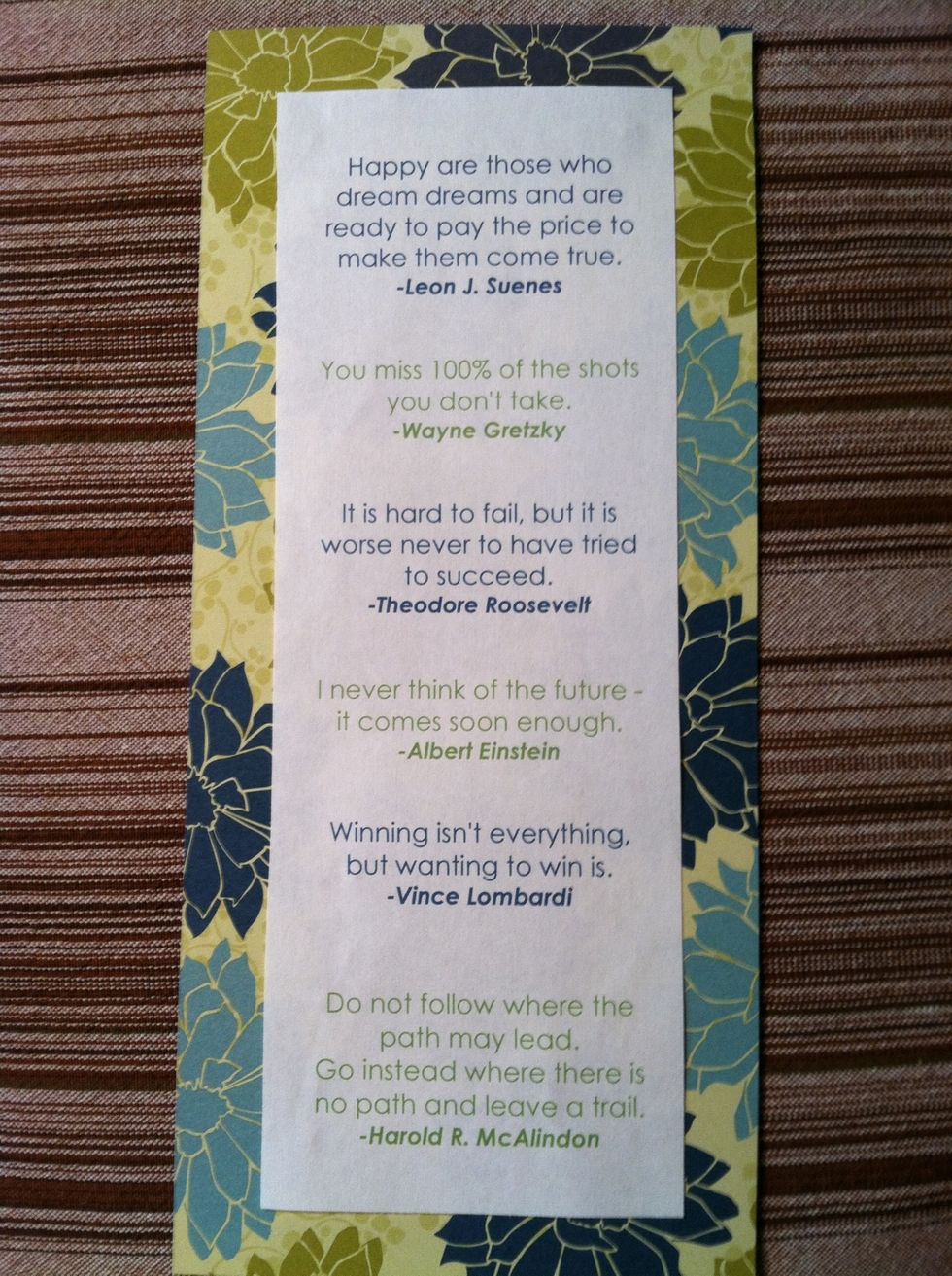 Trim it down to the size that you like and stick it onto the paper.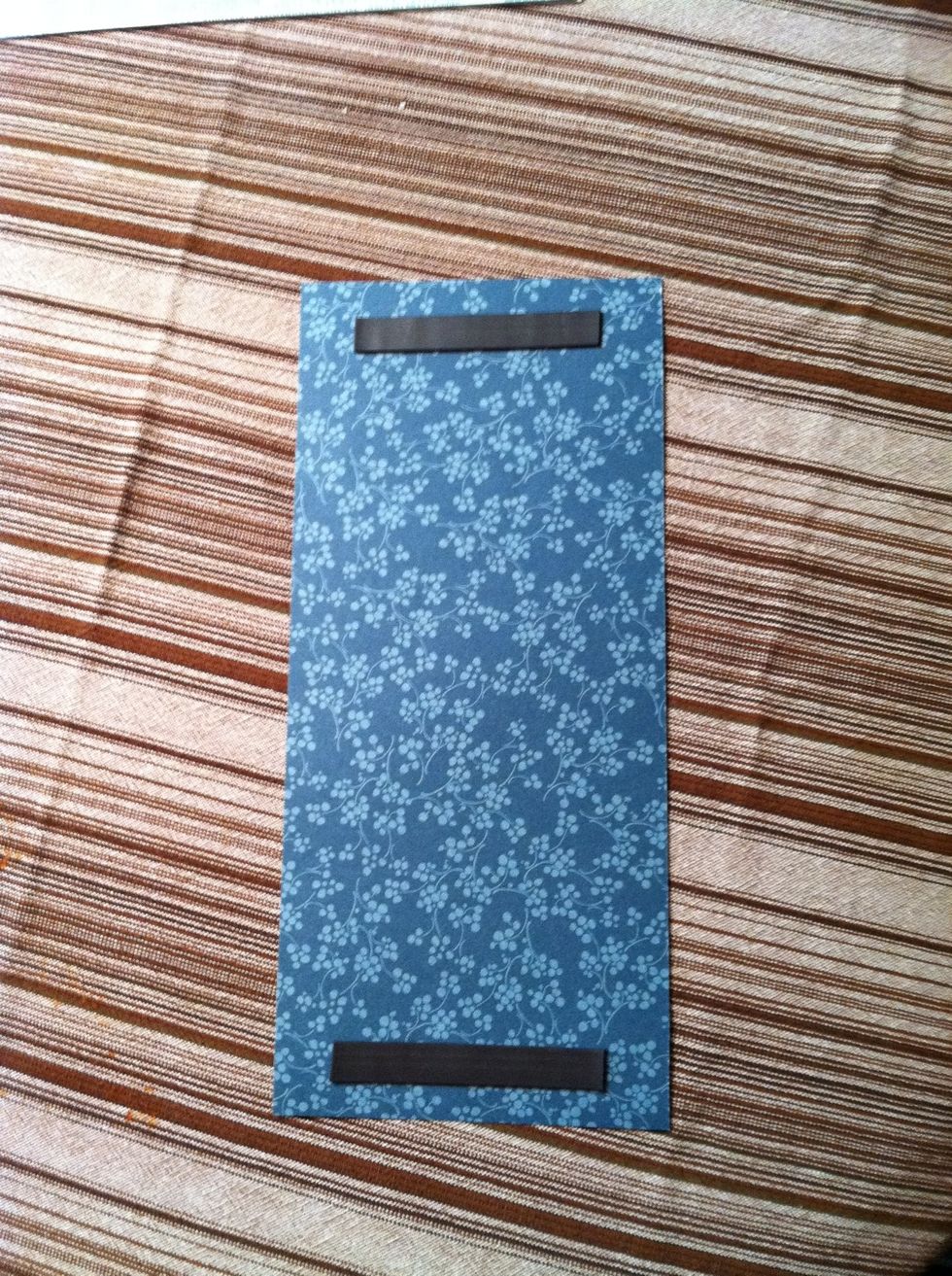 Now add magnets to the back and you're done!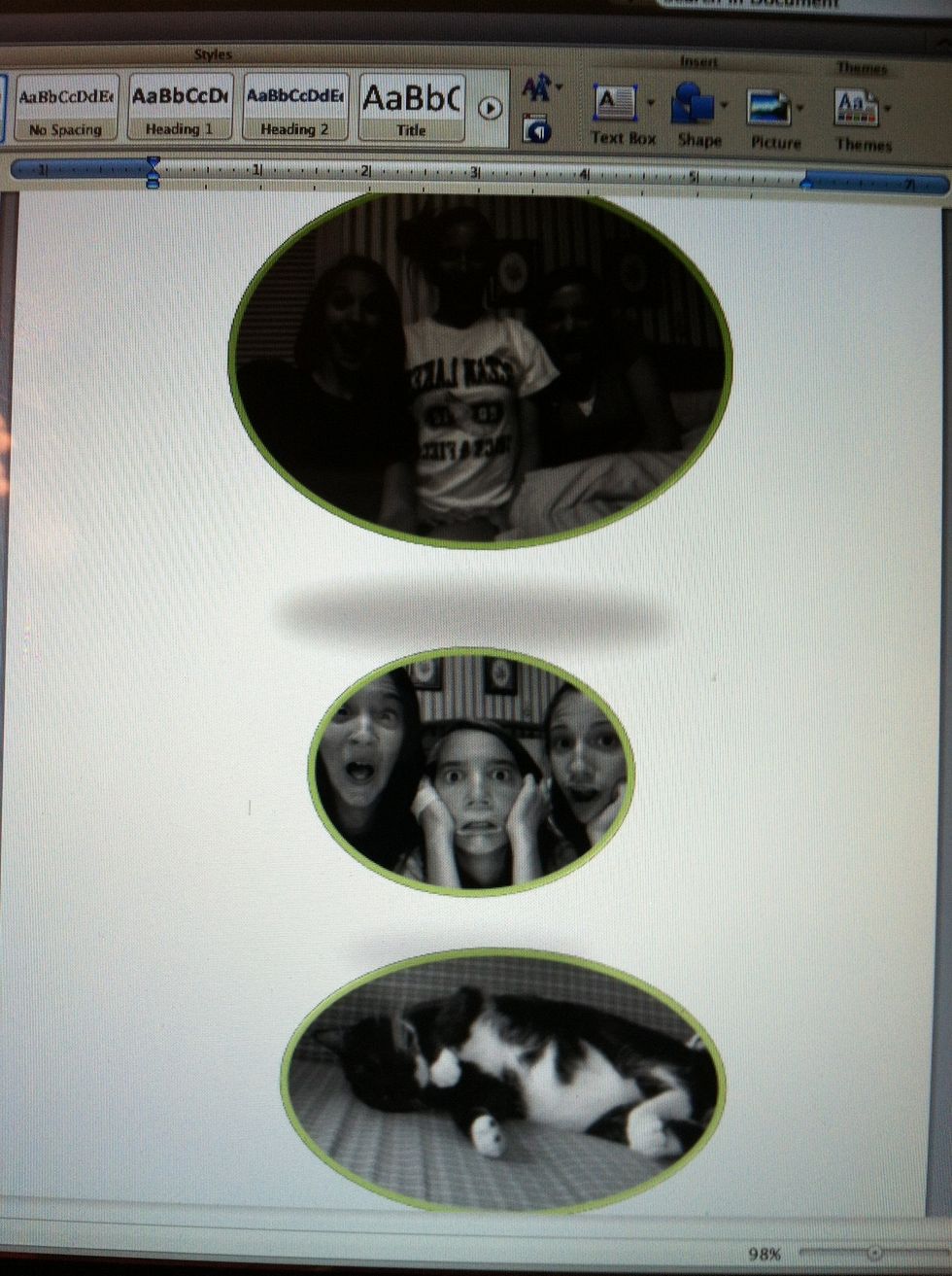 I used three photos that make me smile, made them B&W, and used the format picture tab on Microsoft to make then circular!
Print, cut, stick, and magnetize like you did in step 4, 5, and 6.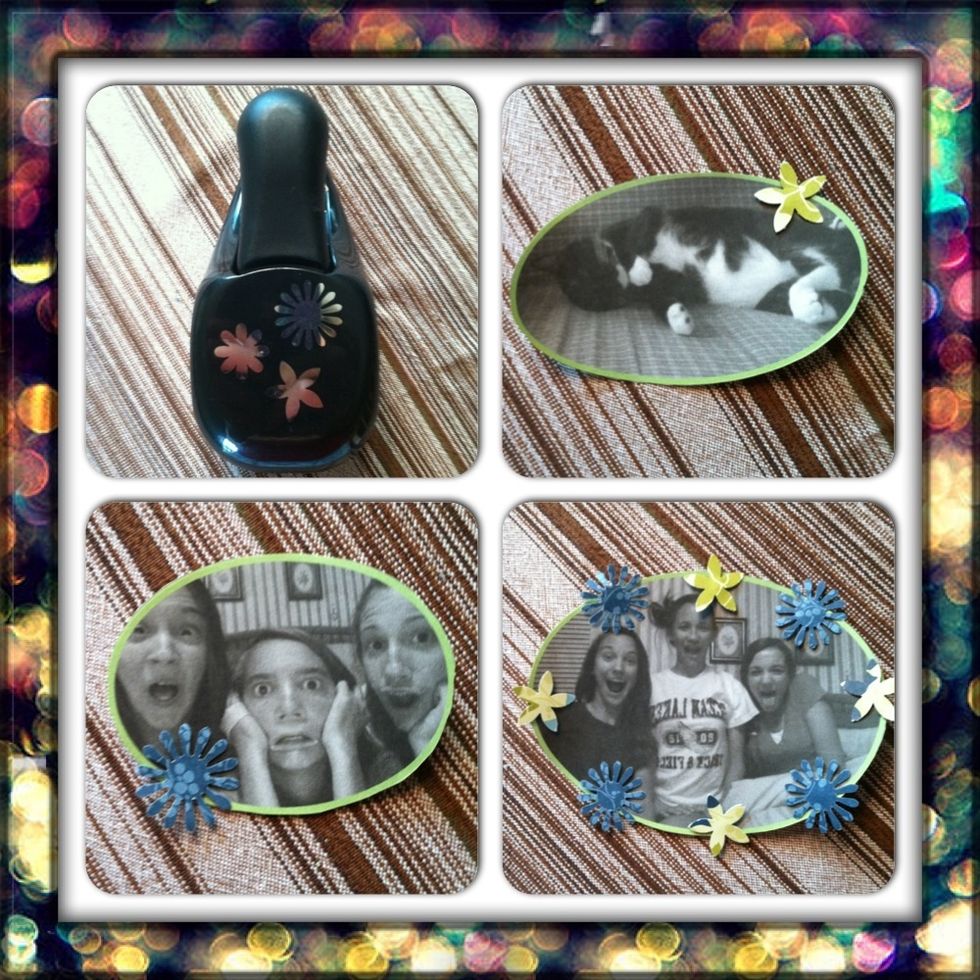 Use a paper shaper or hand cut flowers from the paper and stick onto your photos with glue, tape, glue dots, etc. My paper shaper is from Stampin' Up!
Now cut different sized hearts, stars, flowers, or whatever shape you'd like from the paper. Place magnets on them.
And you're done! You can add pencil holders, shelves, magnets, mirrors, dry-erase boards, etc.
Thank you for looking through my guide! I hope you try it! 😄
Matching paper (w/ color and design)
Scissors
Photos
Magnets
Glue, tape, or glue dots
Paper shaper