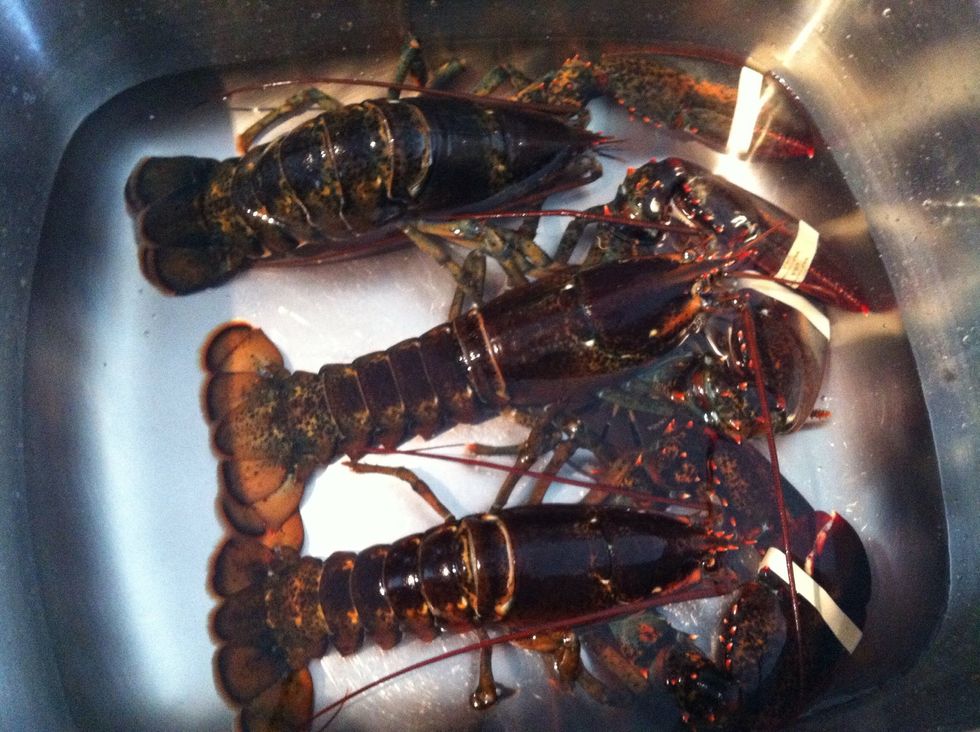 Thank you Mr./Mrs. Lobsters
10 minutes later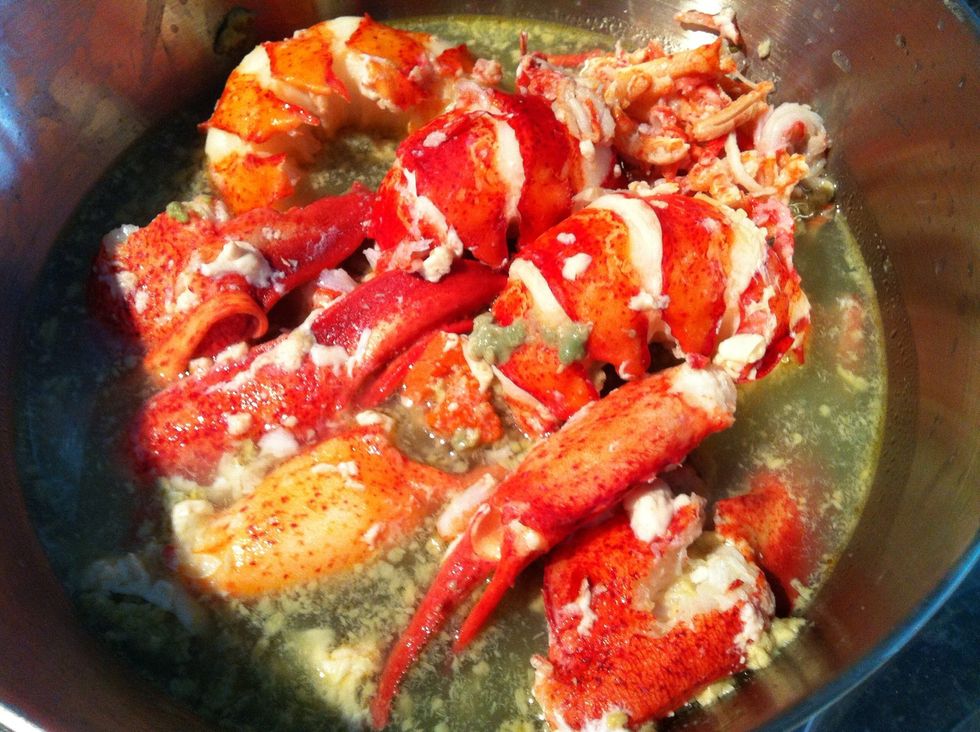 De-shelled (took me an hour)
Sauté onions, little bit of garlic and white wine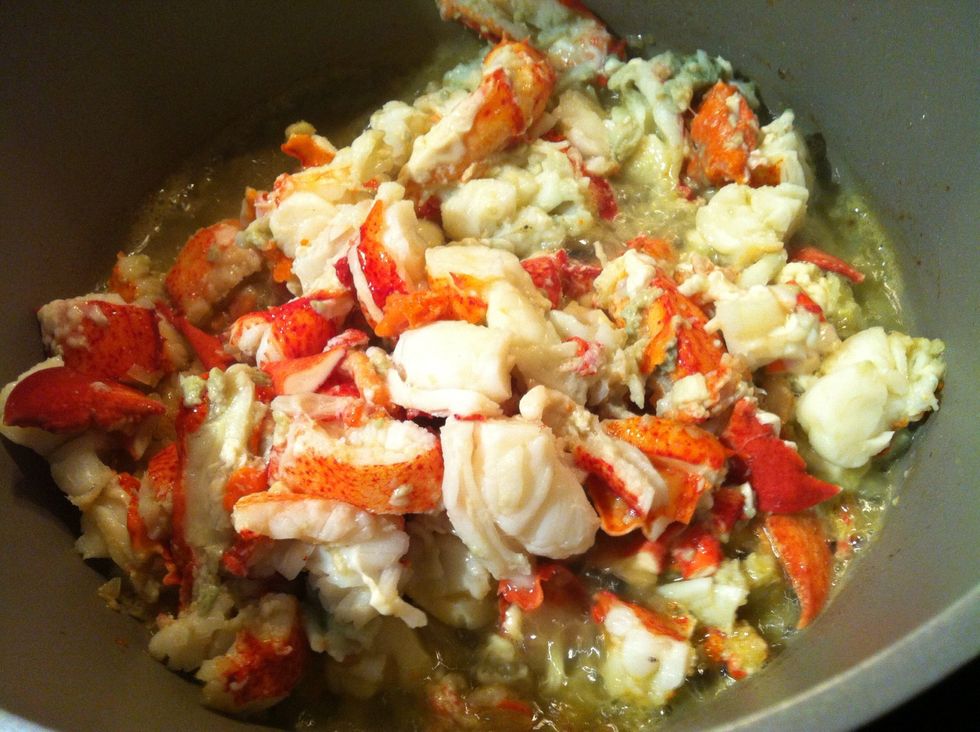 Add lobster meat, season with salt and pepper.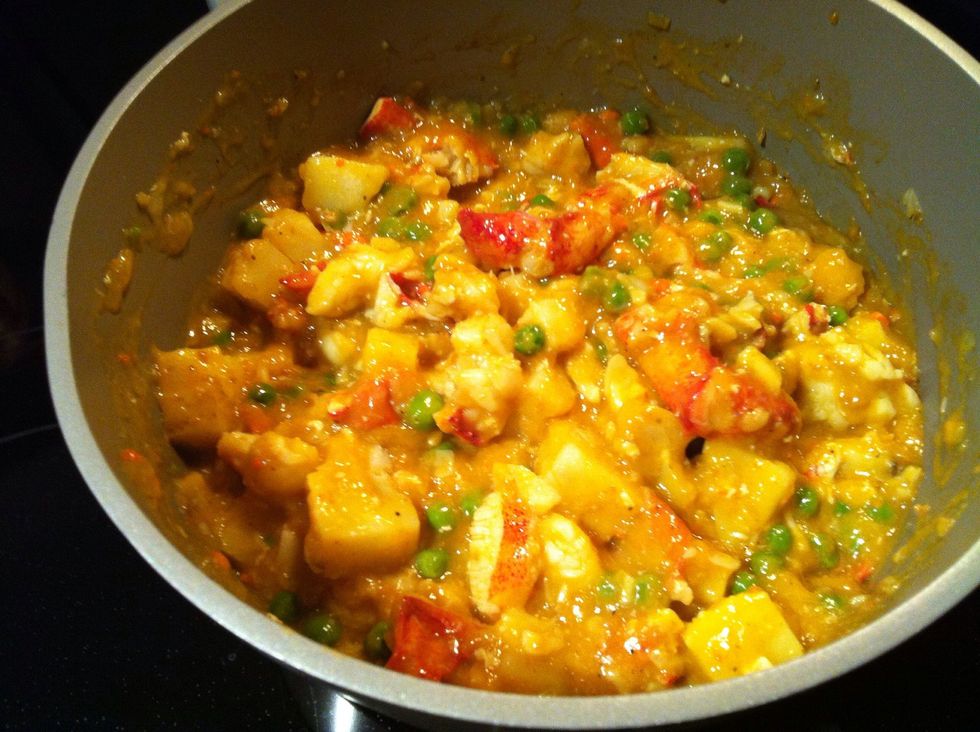 Stir in potatoes, peas, mix thoroughly, add chicken stock (I used lobster bisque :P) AND a little water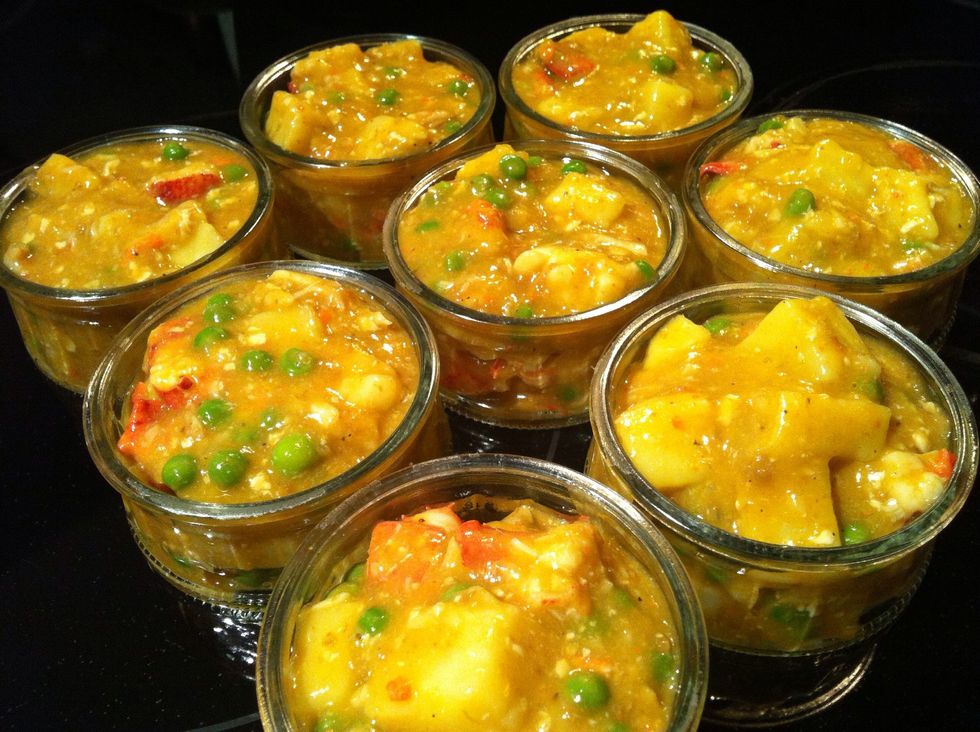 Pour the filling into the prepared pan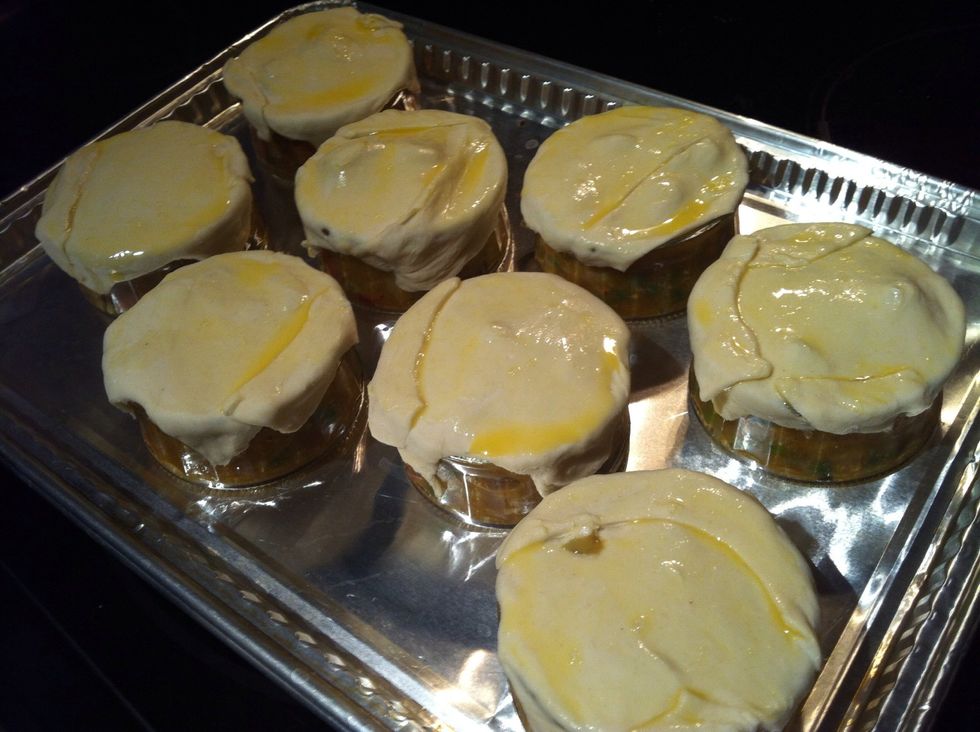 Roll out and cut puff pastry to fit over ramekins, brush with egg wash, bake at 400°F for 20 to 30 mins or until pastry is puffed and nicely browned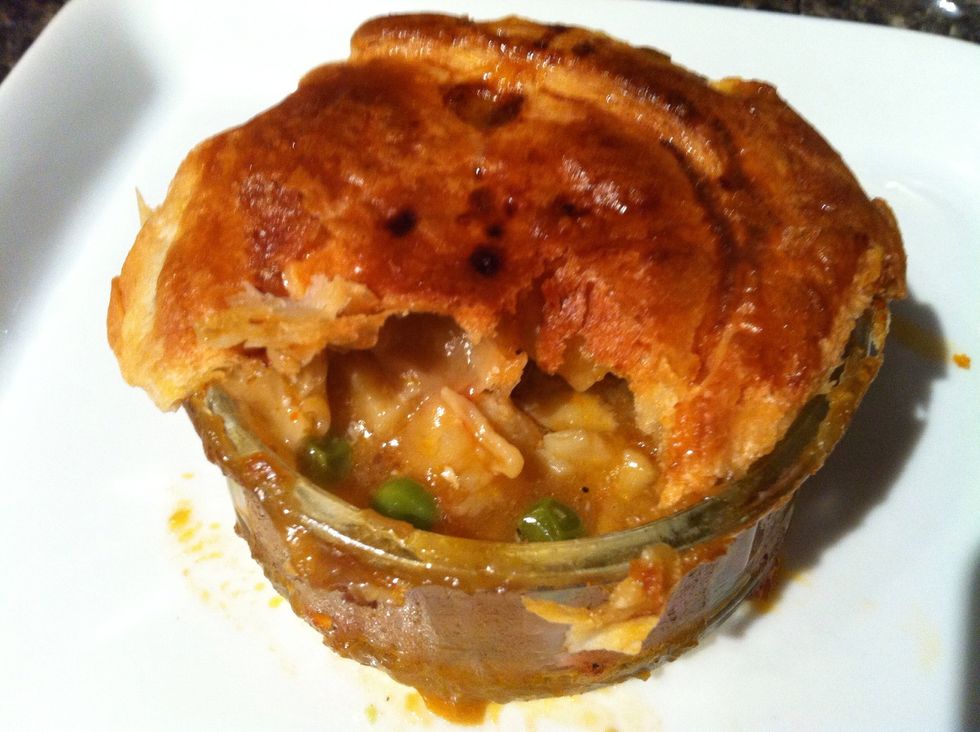 Serves 4, Enjoy!!!
3.0 Lobsters about 1 pound each
1.0 Onion
1.0 Potato
Peas
Garlic
Puff pastry