There sooo good even the pickiest of eaters will LOVE!!! There one of my family's faves. and are sure to be ur too! ^.^ <3
22
Wash your potatoes then, put them in microwave for 10 -15 mins .or until soft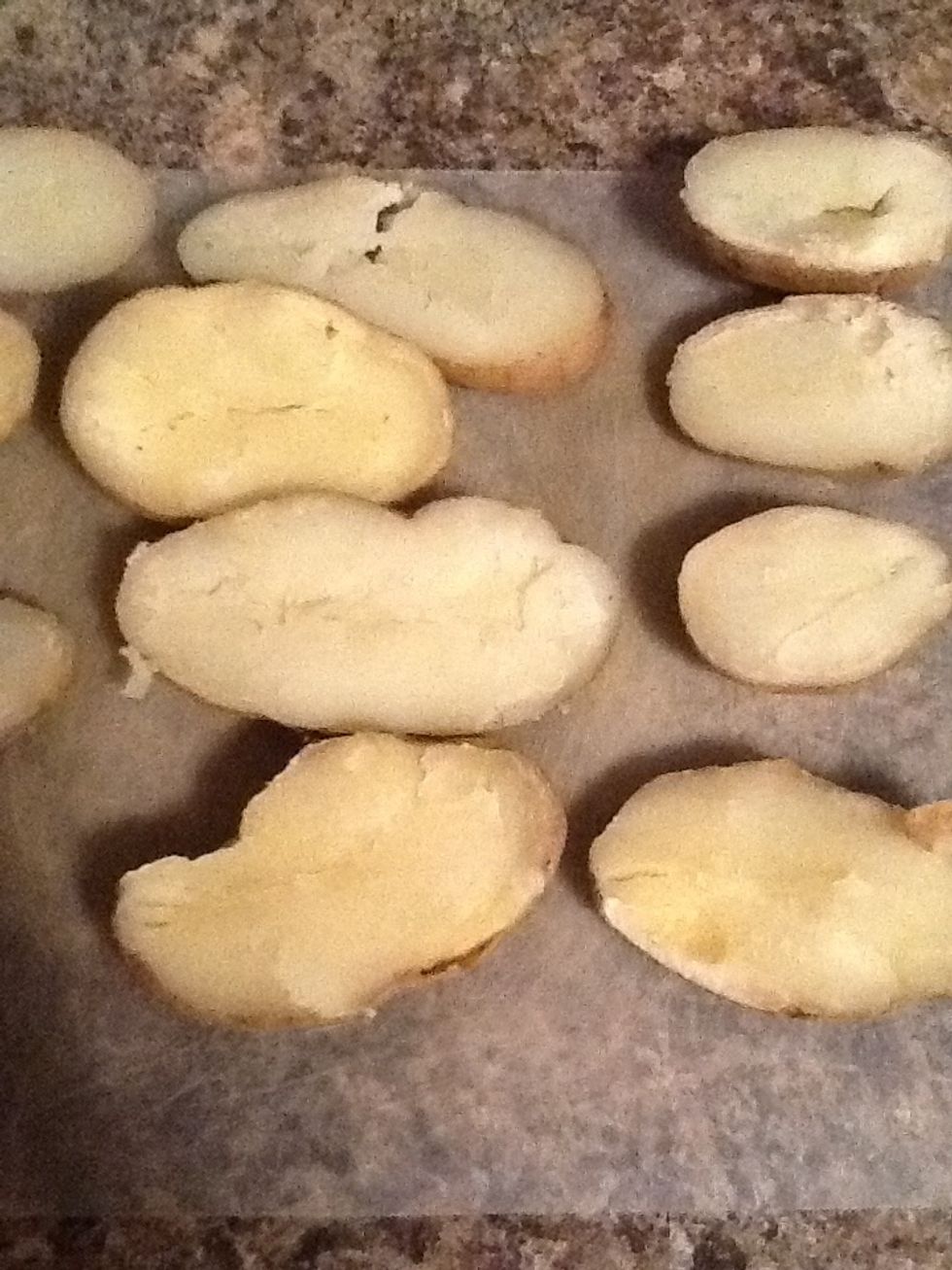 Cut your potatoes in half.
Cut a round the potato with a spoon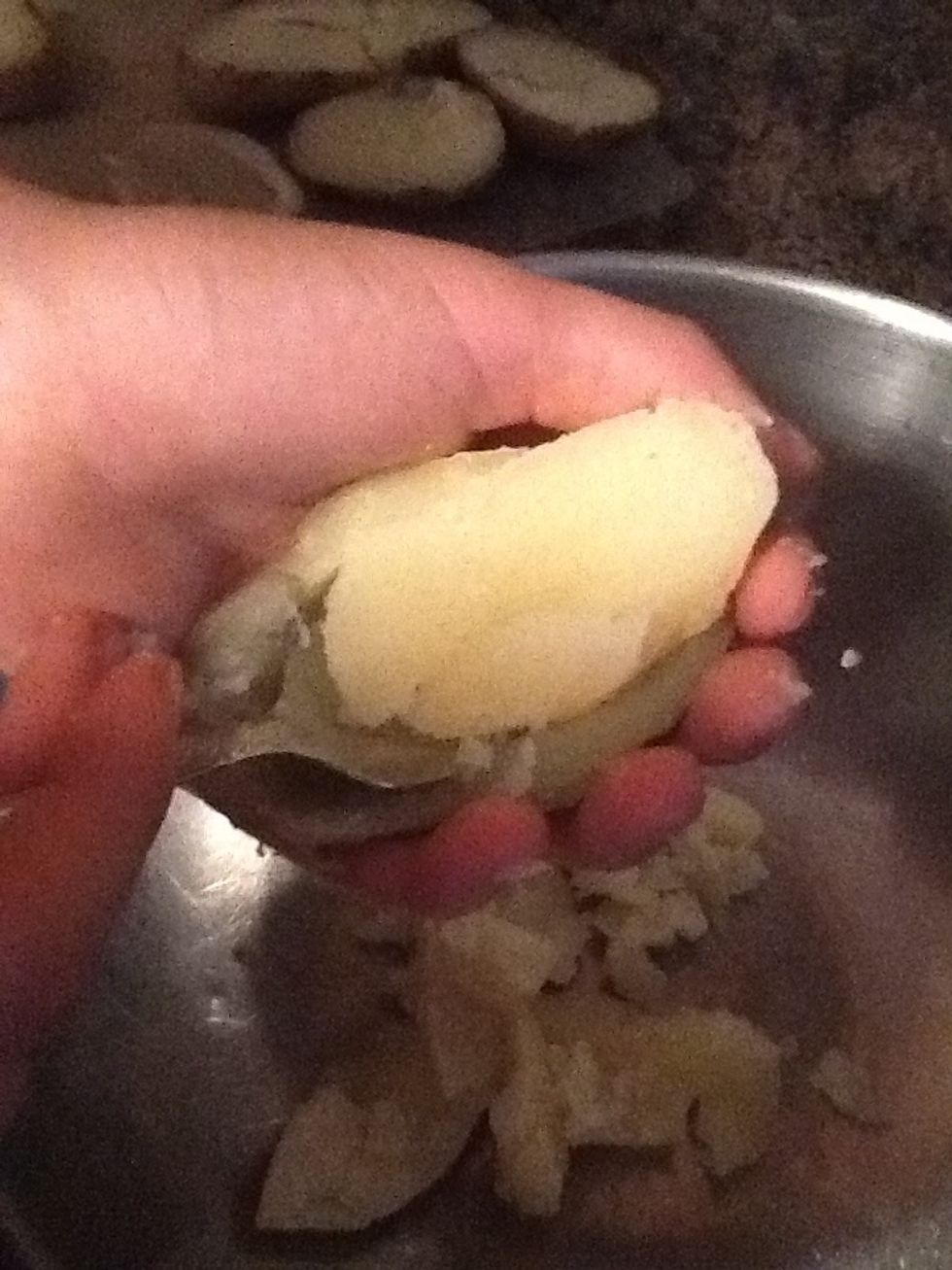 Scoop out the inside of it.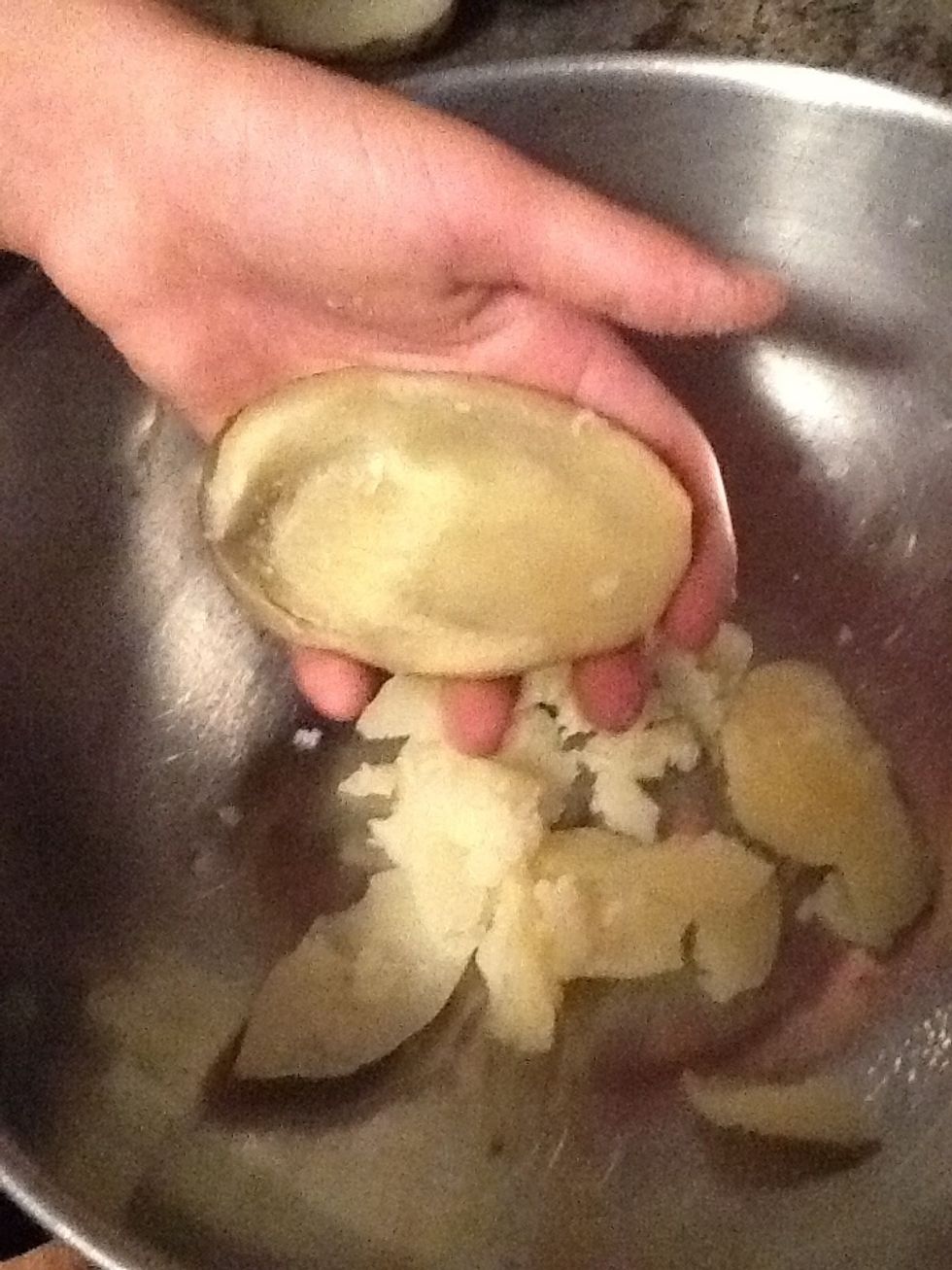 Do this to the rest of your potatoes!!
Cook bacon until cooked.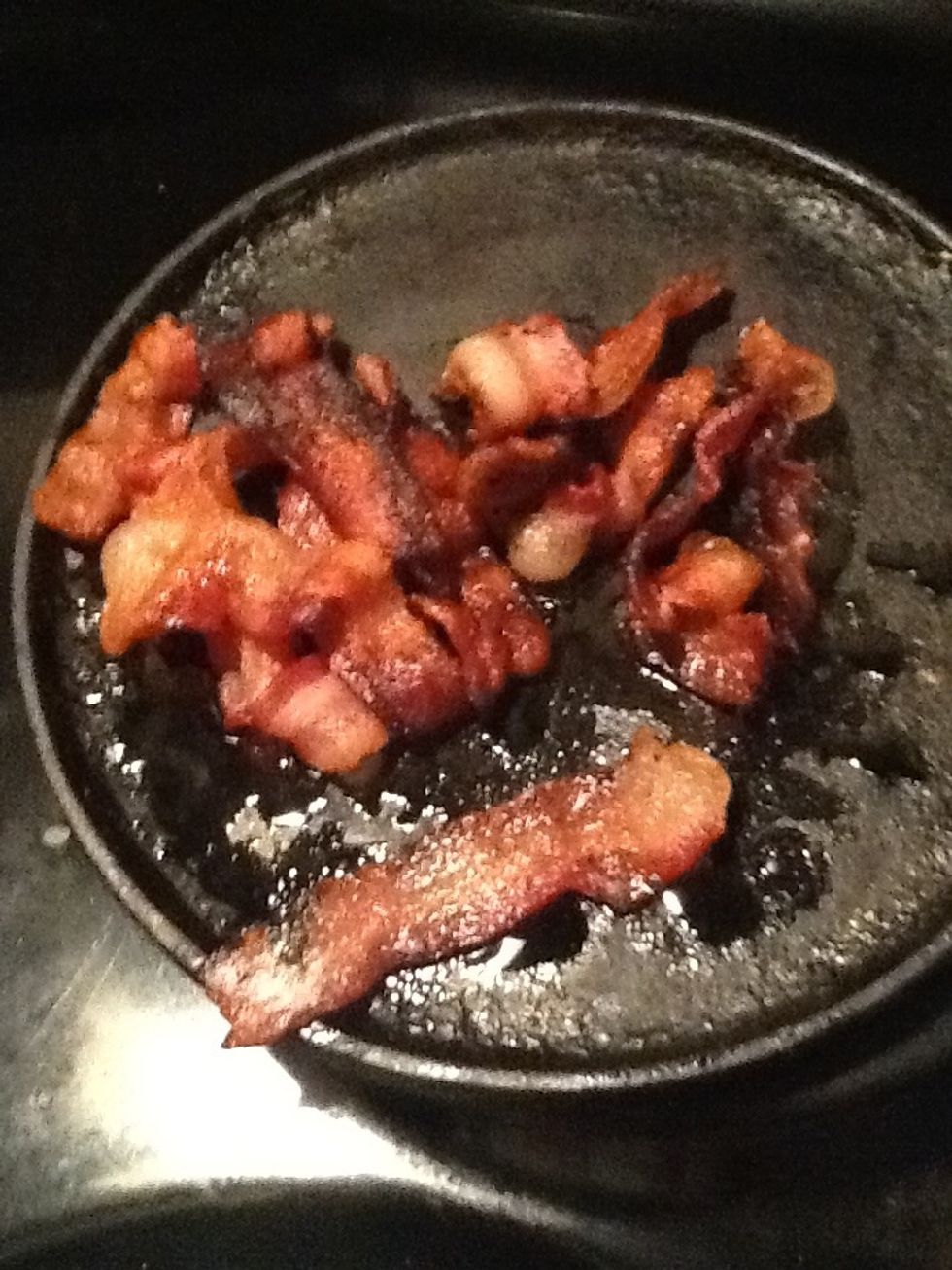 When cooked and cooled....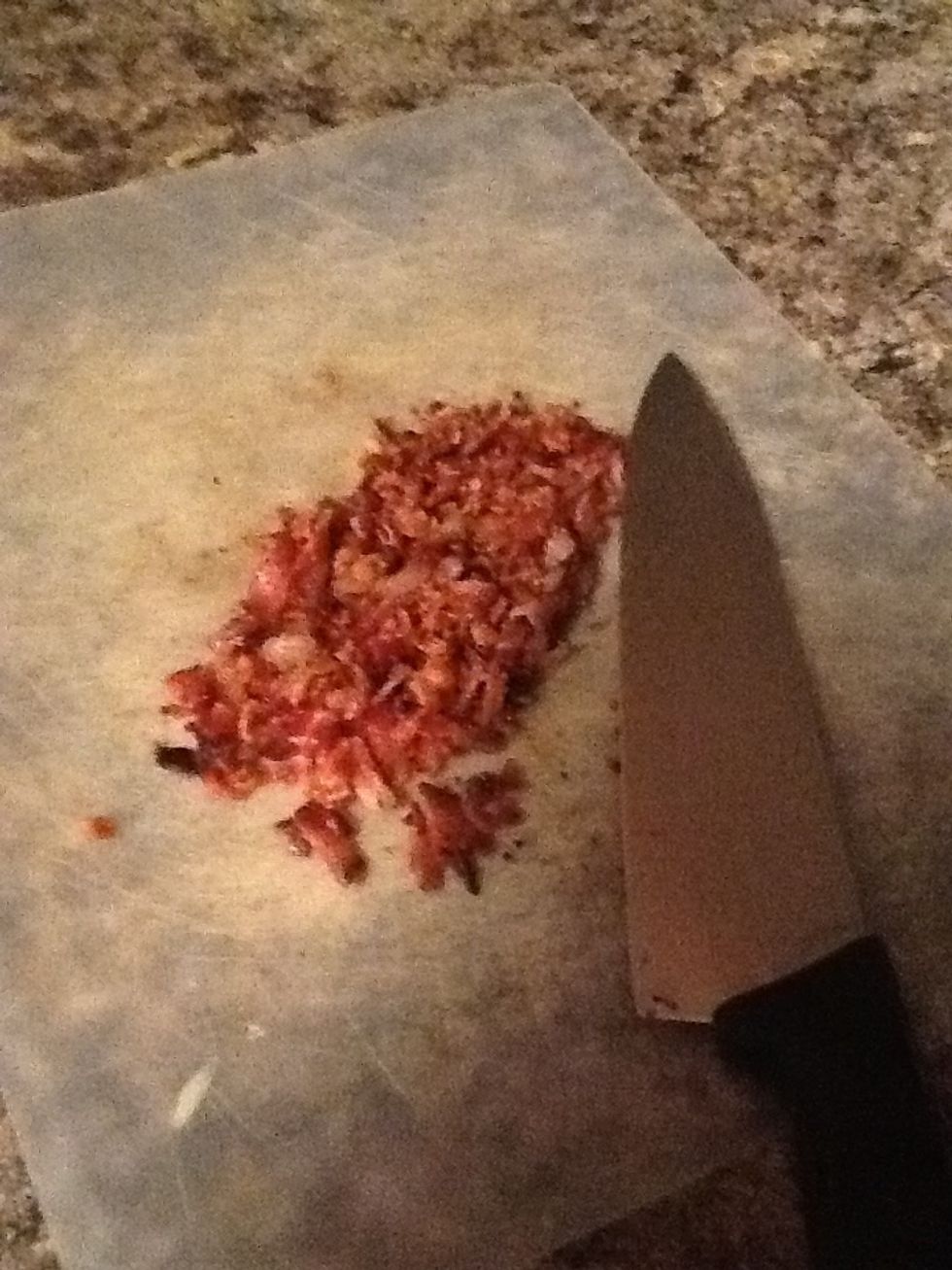 Cut your bacon into small bits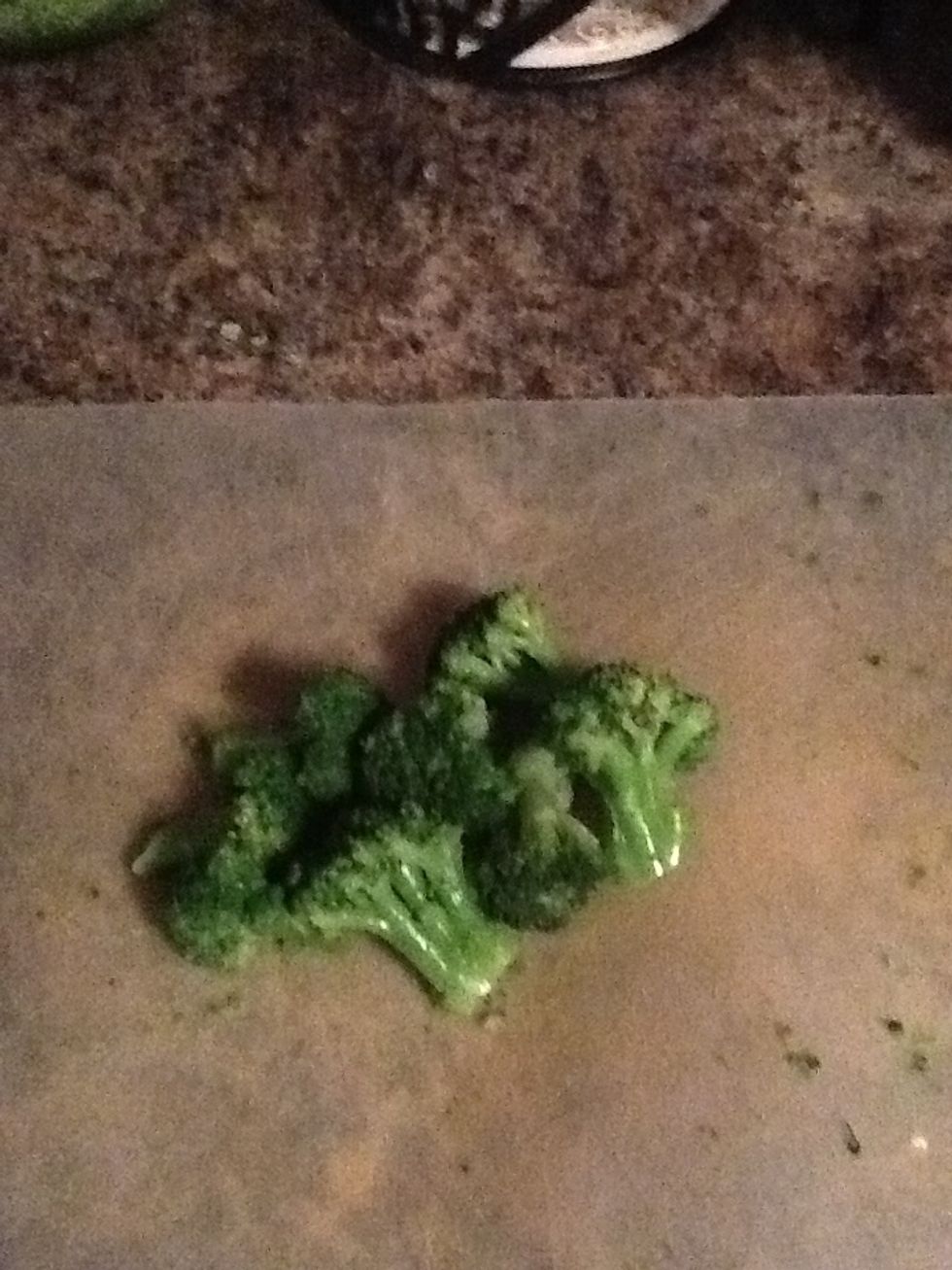 Here is the broccoli cut in to small bits .
So if it looks like this your done cutting it. Good job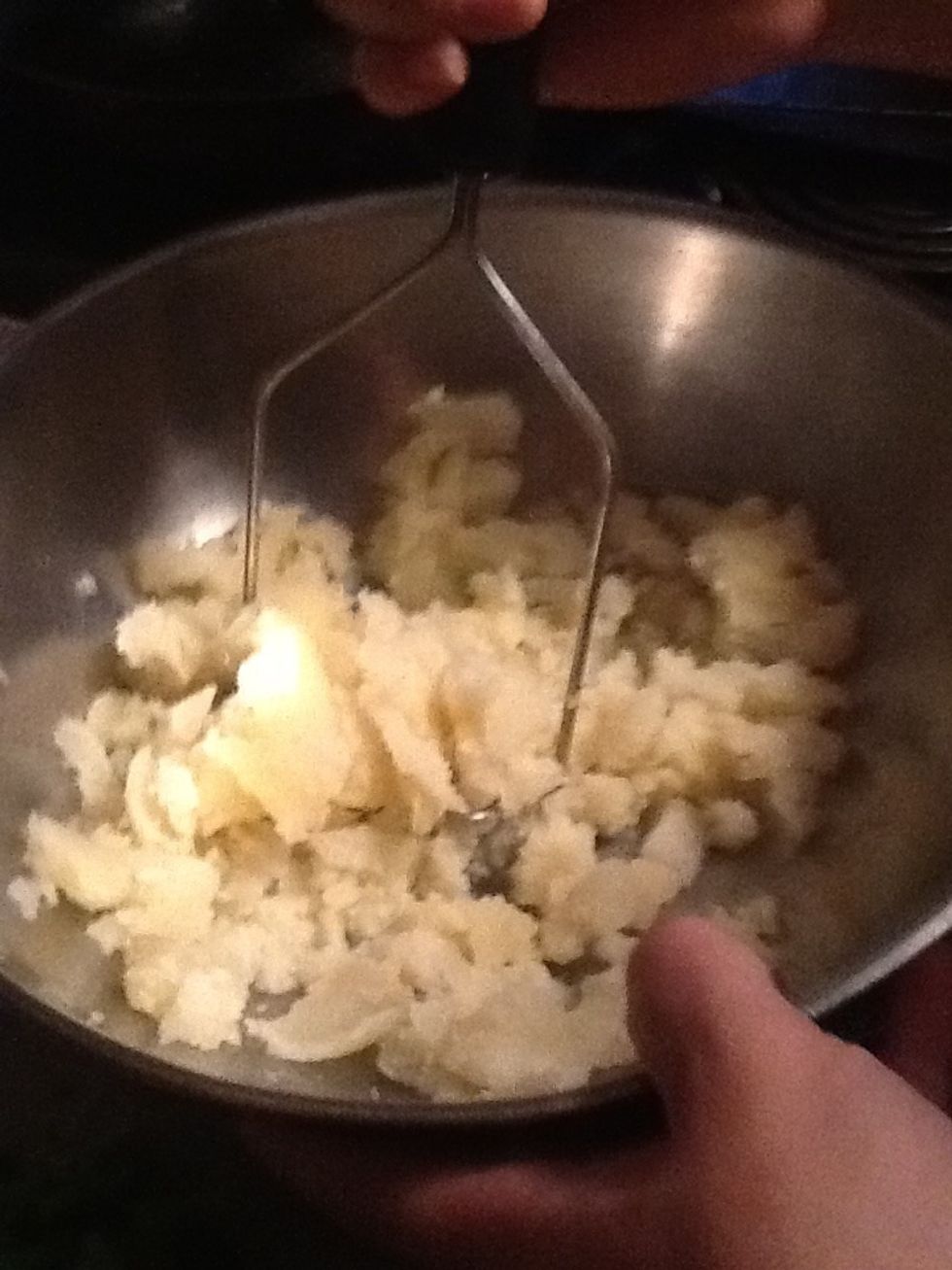 Now mash the inside of the potatoes that u had there all ready.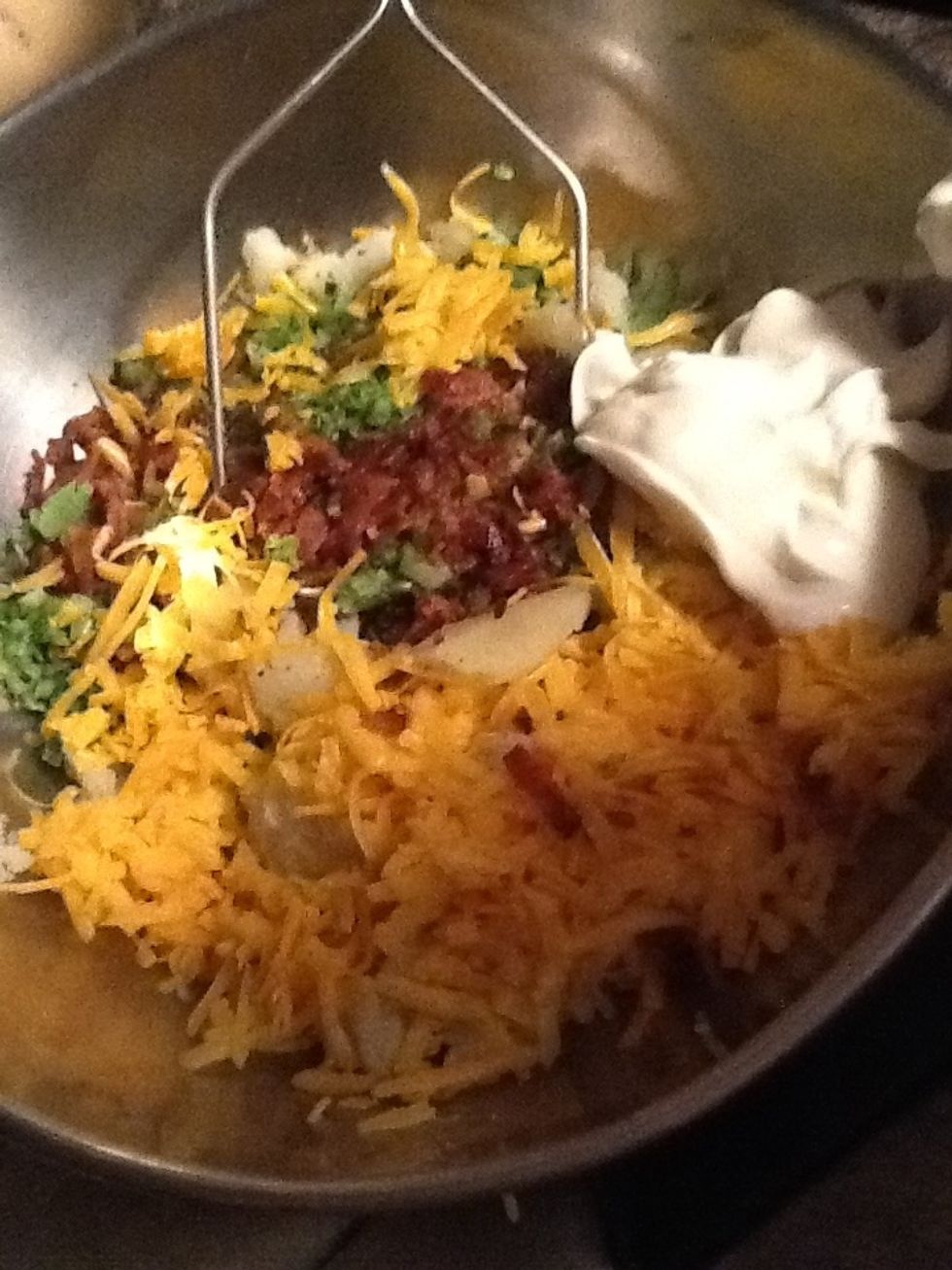 Then put the bacon,broccoli,your 1/2 cup shredded cheese,and sour cream,with your mashed potato inside then,stir together.and a little salt and pepper to taste.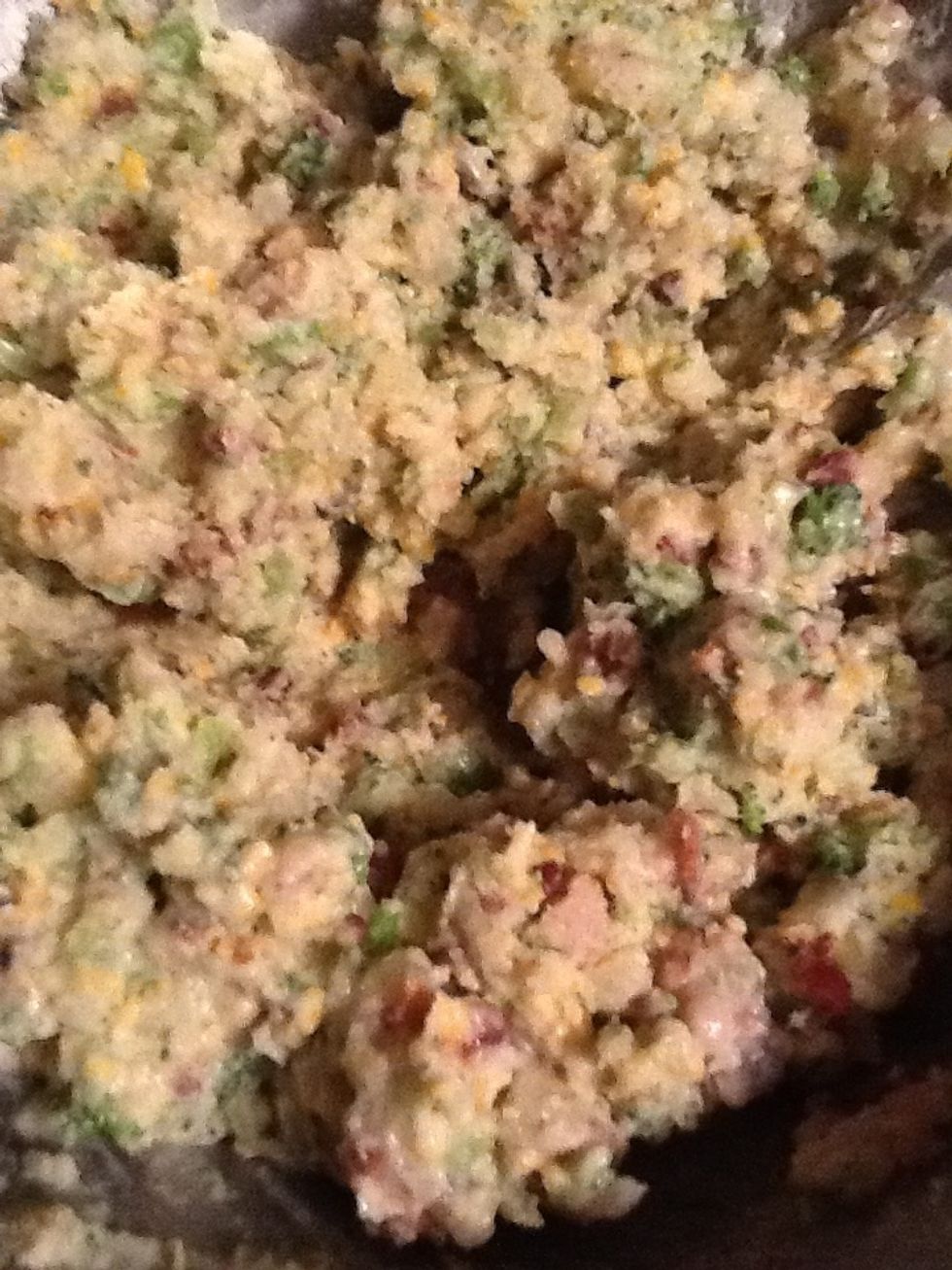 No it is done stirring if to thick can add milk or more sour cream.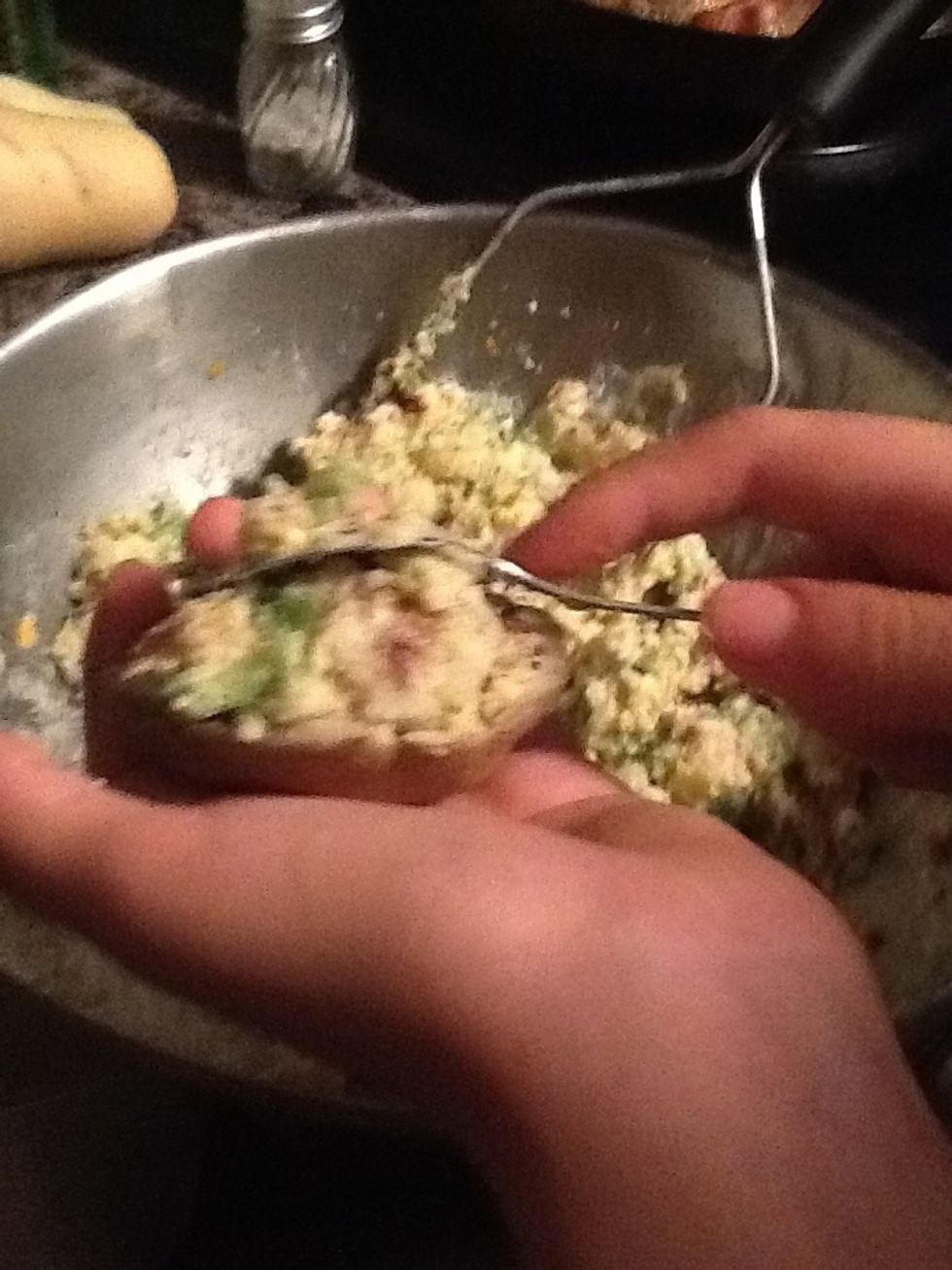 Then stuff your potatoes with the mixture!!!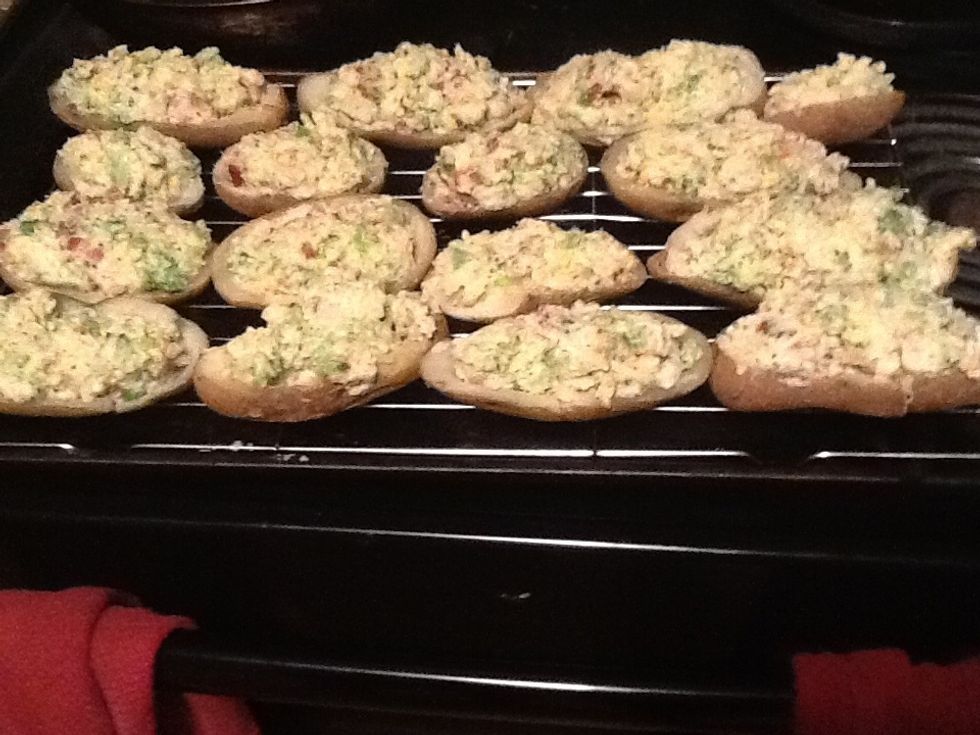 Places cooling rack on sheet pan then put potatoes on cooling rack the rack keeps them from rolling over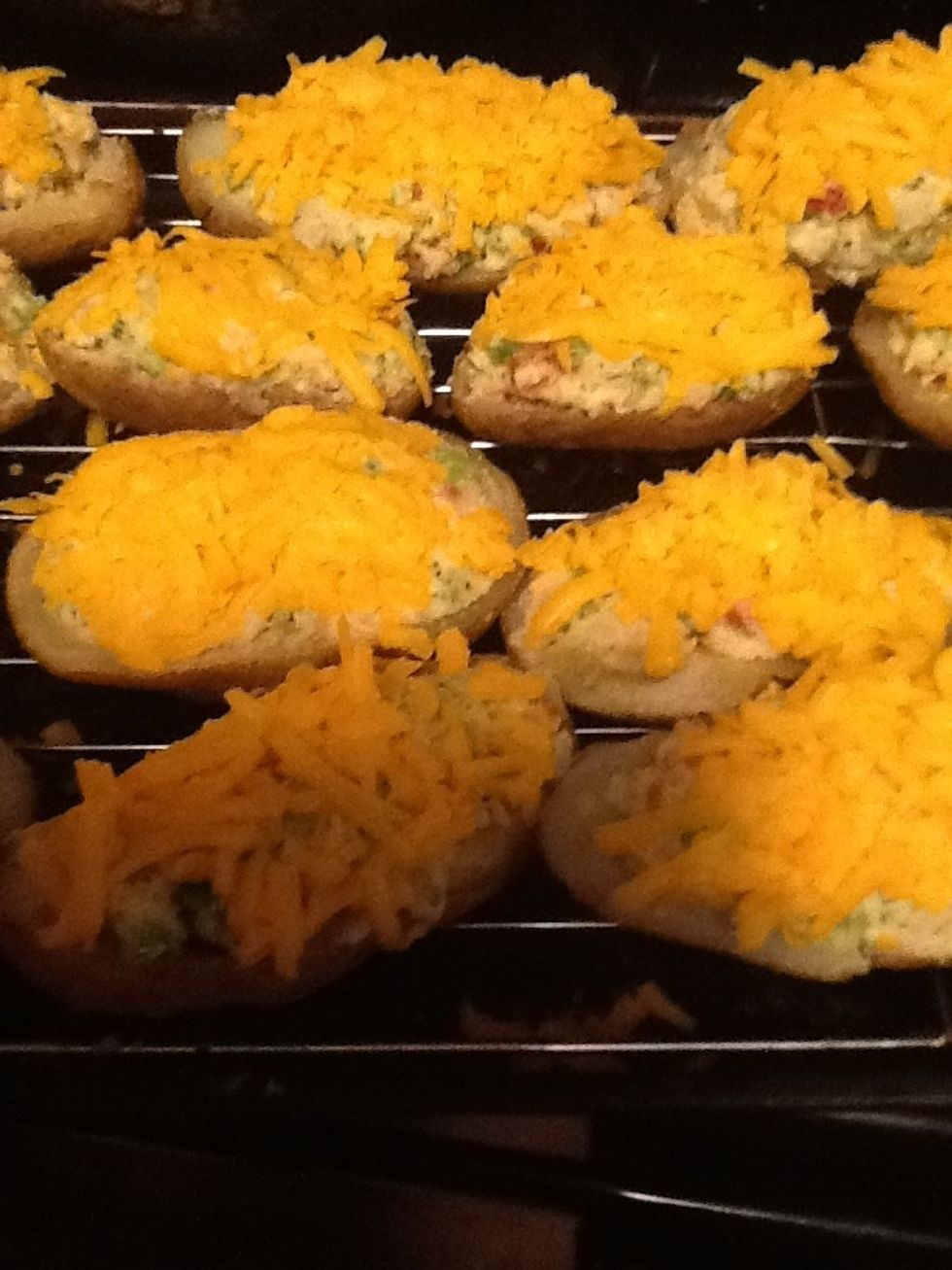 Now put the rest of the cheese on top of the potatoes.
Put in oven for 20 mins.on 350. ^.^
1.0 Spoon
8.0 Potatoes
1.0c Broccoli
1/2c Shredded cheese
1.0 Cheese grader
1.0 Mixing bowl
1.0 Measuring cup
1.0 Bean smasher
1/2c Sour cream
Bacon (as much as u want)
1.0 Knife