How to make lo with artanthology and heartfelt creations
Make LO With ArtAnthology and Heartfelt Creations
16
Start with a watercolor paper. Try to draft a sketch. Use a tube from spray mechanism. Add some little splashes.
Add some water splashes and let the colors blend here and there.
Spray a piece of paper with mists. Use colors Juicy, Grape Soda, Hottie and Heart. Let it blend a little bit together and dry.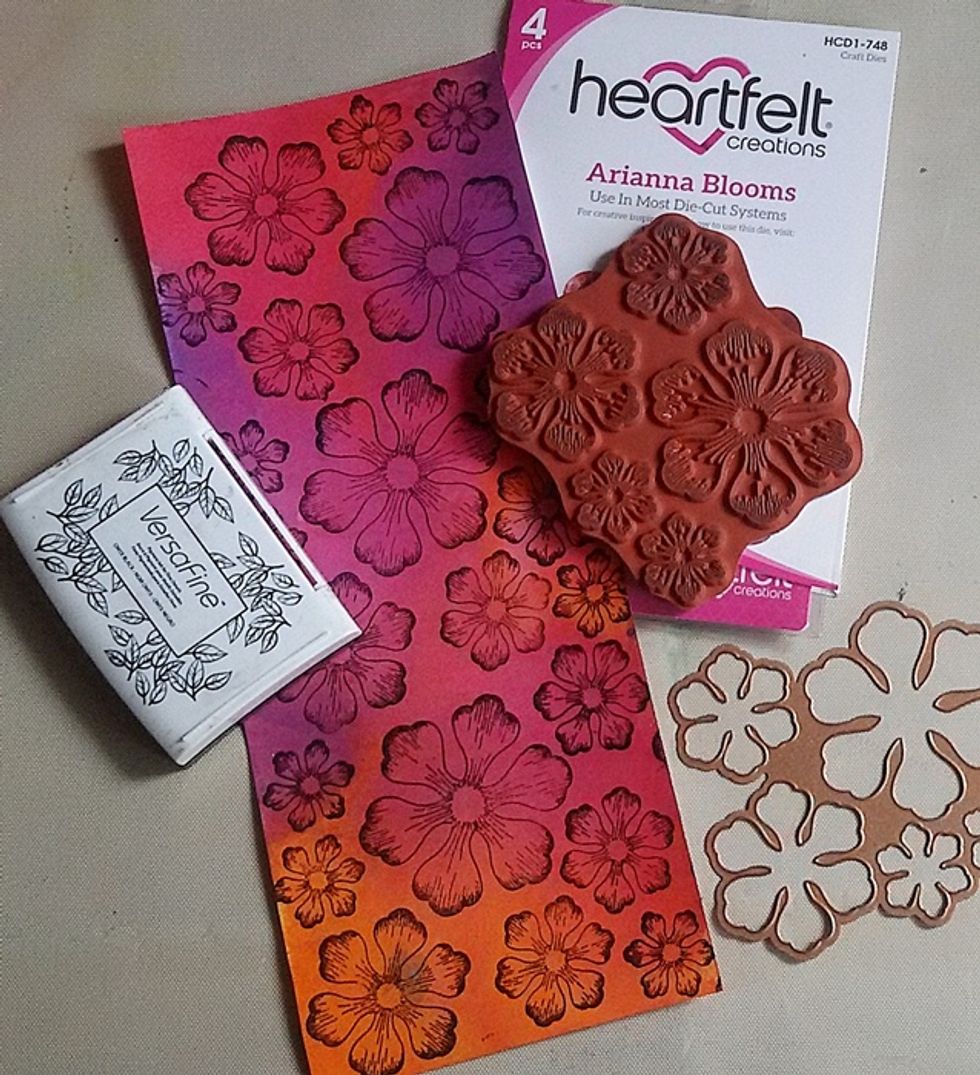 Next, stamp the flowers randomly on prepared paper and cut it.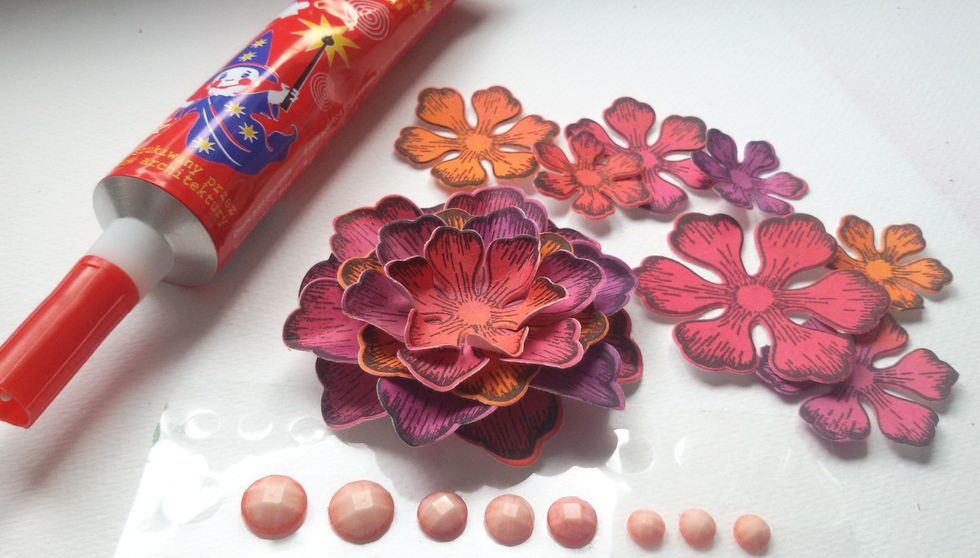 Create flowers. Use as many layers as you like.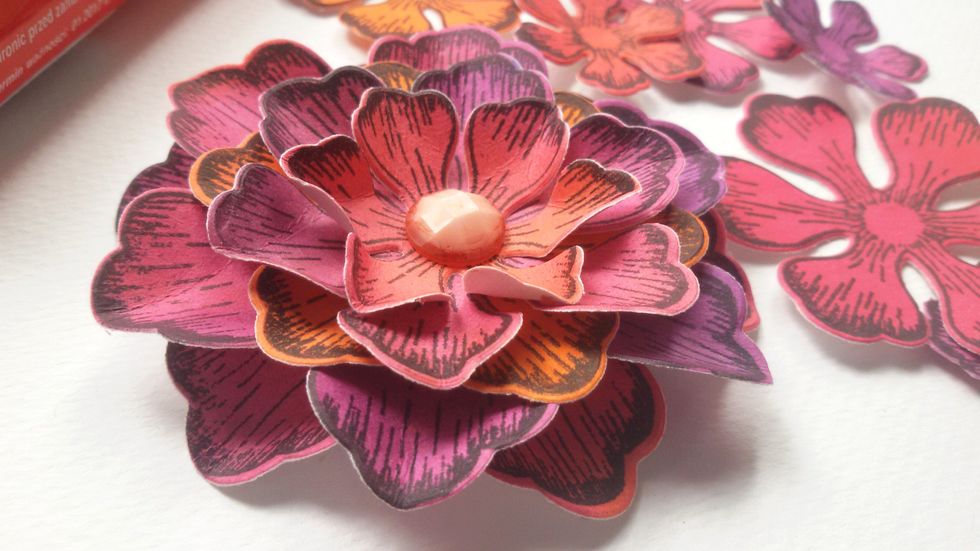 I shaped petals with my fingers. I like 3D effect.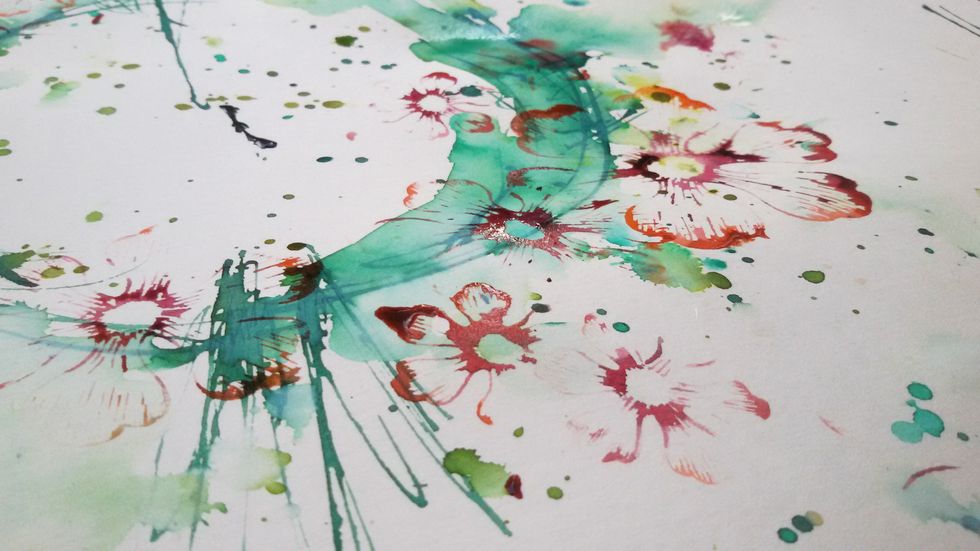 Then stamp on layout.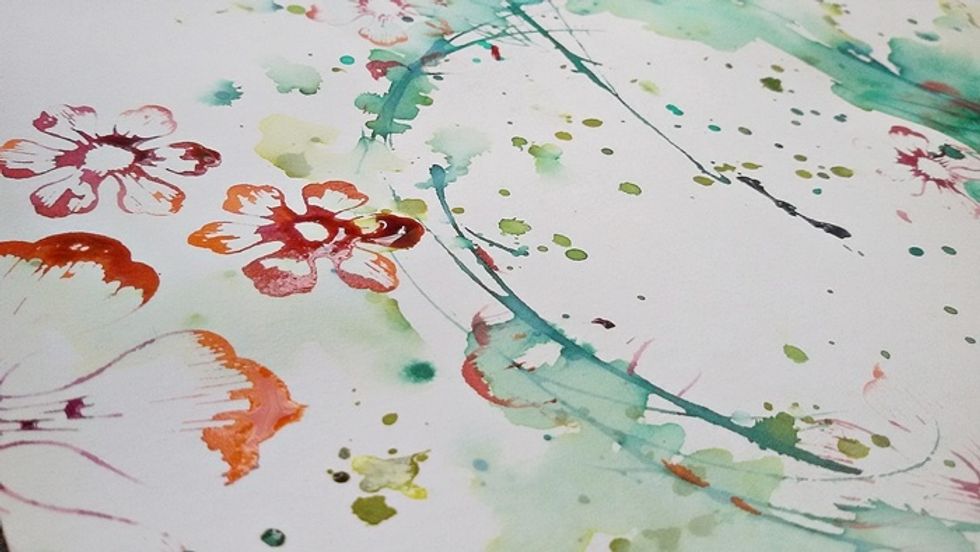 more...
and more...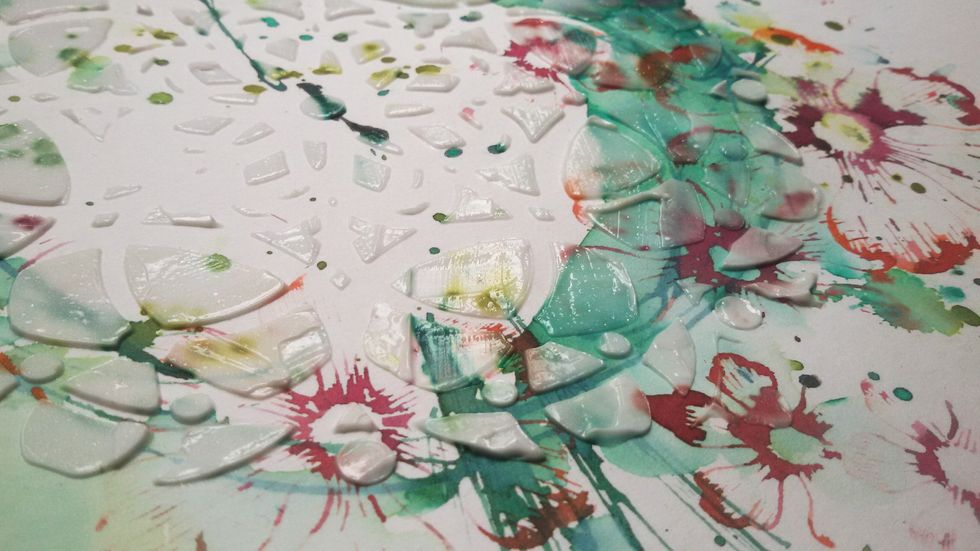 When it's dry. Add some textures. Using Art Anthology stencil -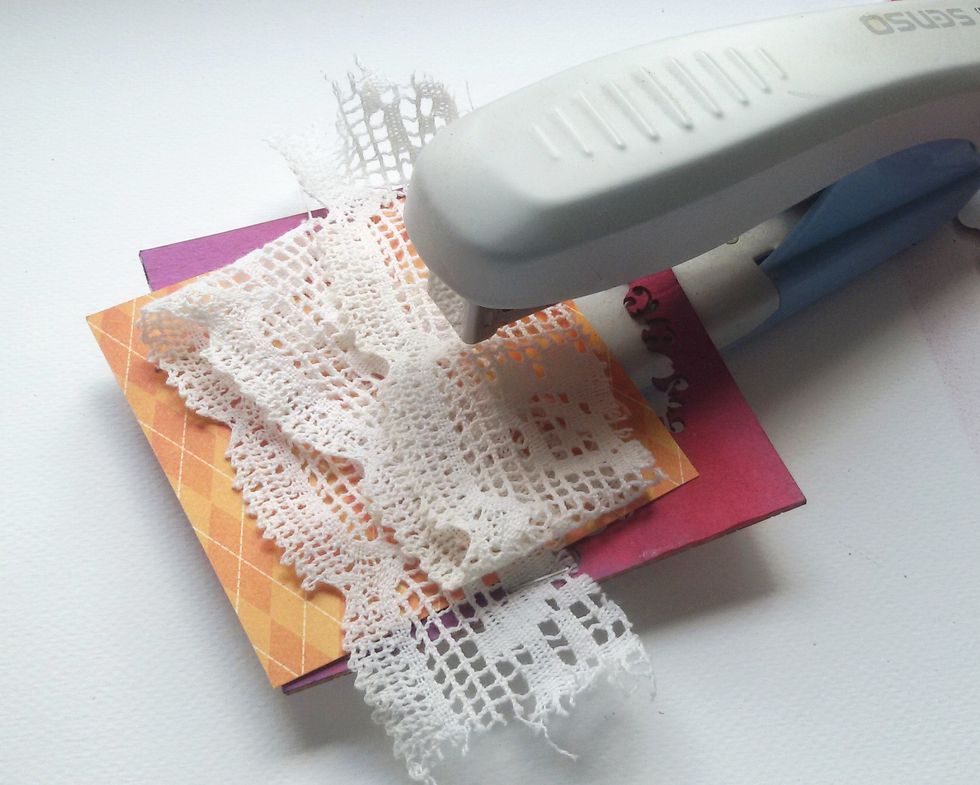 Prepare some scraps.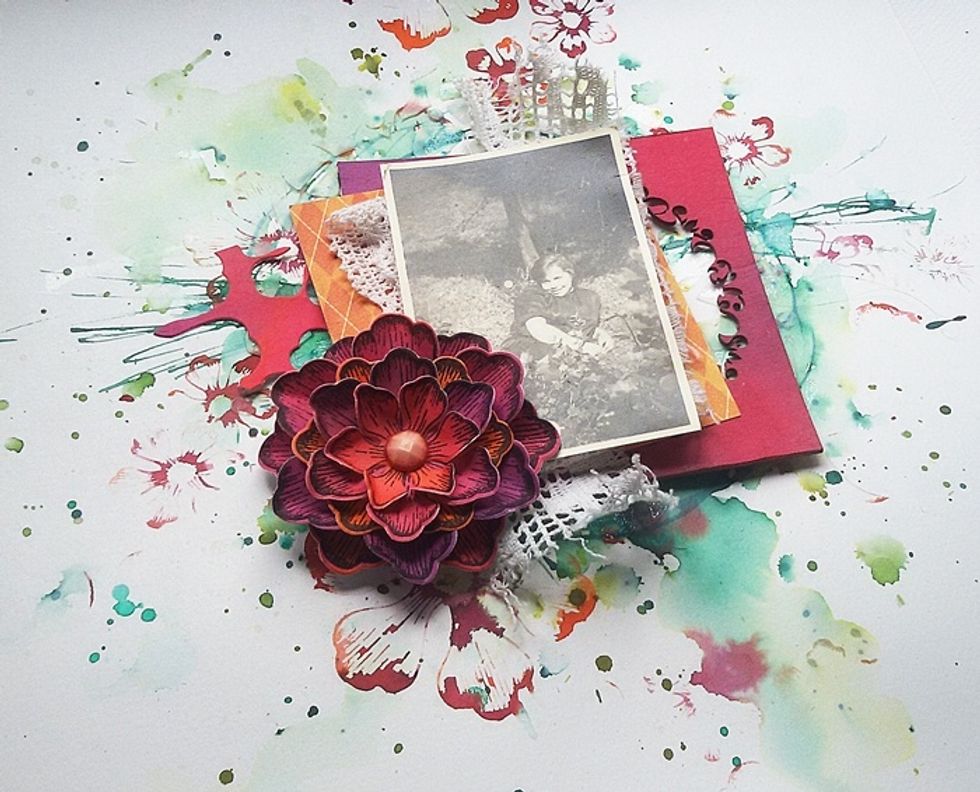 Try to put all together.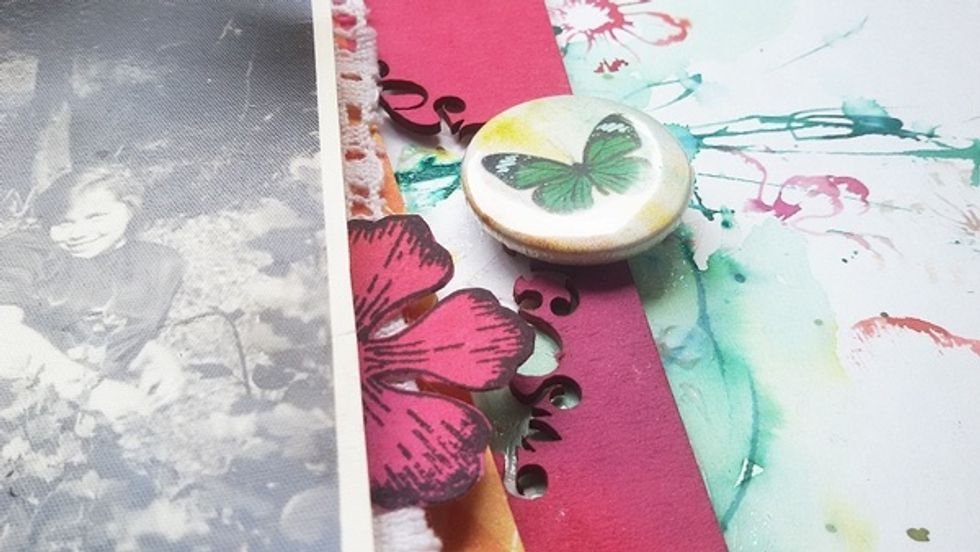 Add more embellishments.
And doodling with black pen.
It's done. Thank you for stopping by. Marta :)
Watercolor paper
ArtAnthology - Heart - Mist
ArtAnthology - Juicy - Mist
ArtAnthology - Hottie - Mist
ArtAnthology - Plush - Mist
ArtAnthology - Guacamole - Mist
ArtAnthology - Grass - Mist
ArtAnthology - Peacock Feathers - Mist
ArtAnthology - Studio Blue - Mist
ArtAnthology - Glorious - Mist
Water mist
Soft brush
Heartfelt Creations Arianna Blooms stamps
Heartfelt Creations Arianna Blooms dies
Big Shot or other cutting machine
black ink
Adhesive gems faceted Scrapberry's
Some paper scraps ( Friday the Thirteenth )
Glue
Black pen
stapler
lace
button
Meridian Stencil
AA Cotton- Velvet
AA Splashed-Sorbet
Palette knife
Art Anthology
Art Anthology is a manufacturer of dimensional mediums.\n\nCome chat with us in our Facebook Group: Art Anthology Adventures in Art