So you are thinking "ewww, liver!?!?"😱And that's fine.. However, I happen to like it very much! 😁 While I like it for the flavor mostly, it's an excellent source of iron. Anyhow, here we go...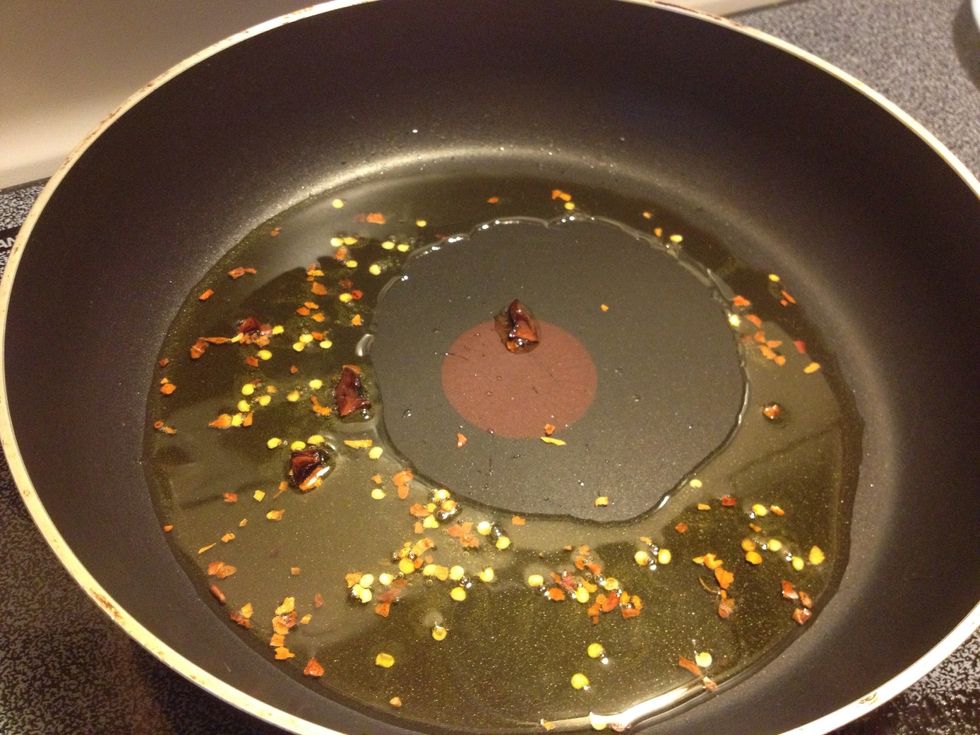 Heat about 3 Tbsp of veggie oil, and add in chili flakes. I added star anise too (optional). Sauté for about 30 seconds..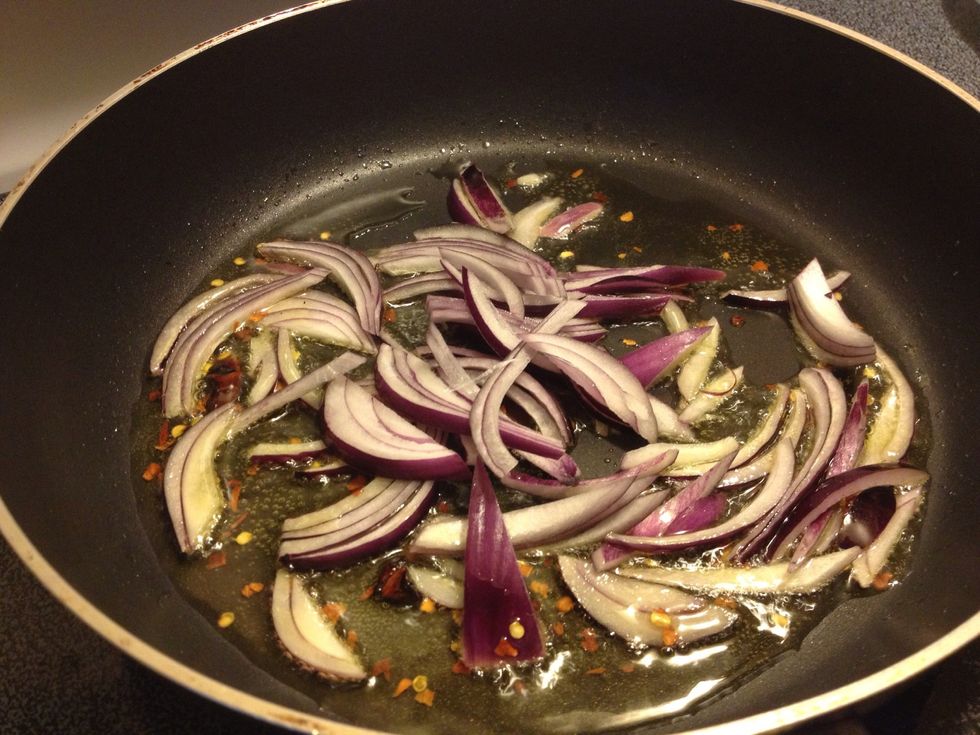 ..and add in your onions; sauté until wilted..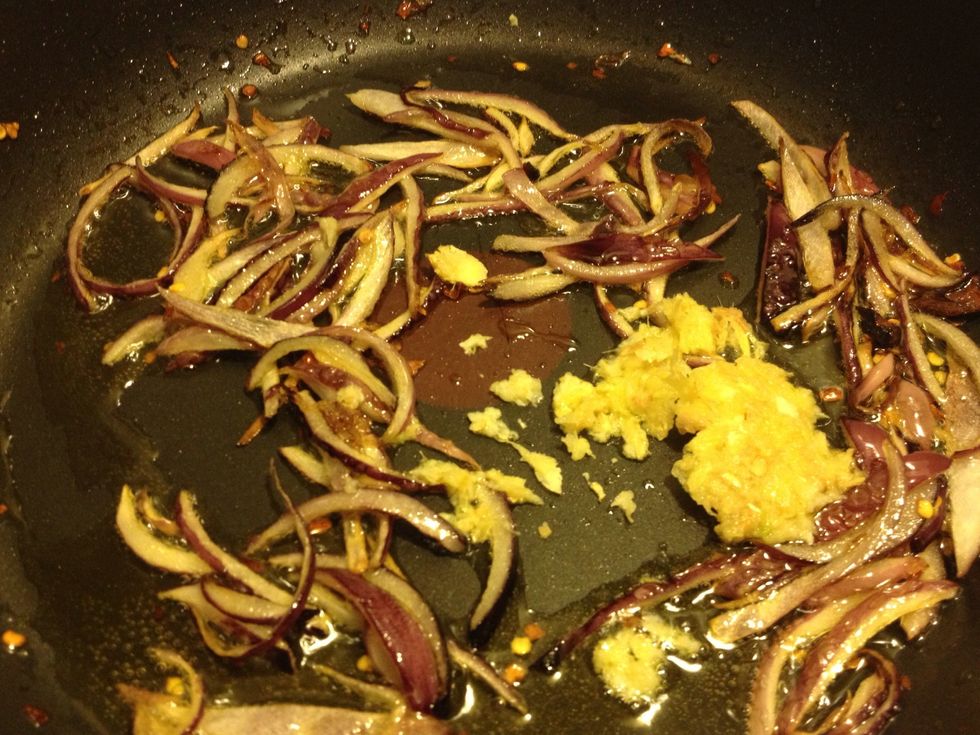 ..followed by the ginger-garlic paste..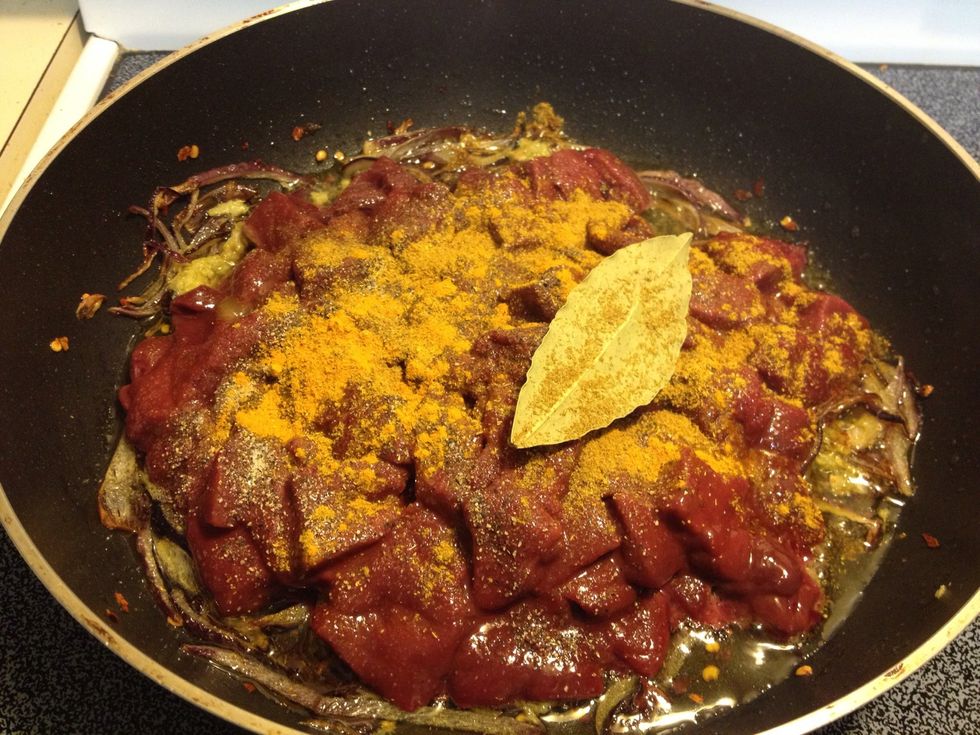 Cook the paste & onions for a quick second. Time for that liver! ...and the spices! The spice amount can be altered according to your taste. Don't forget the salt.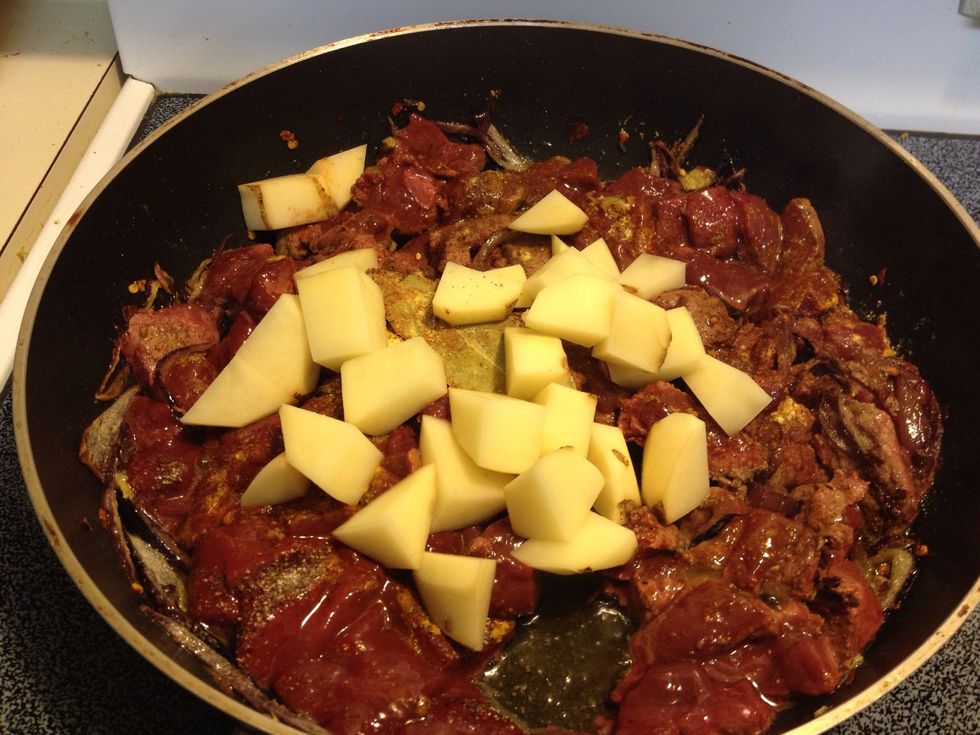 Throw in the pots & water.😑
Cook covered for about 10 mins on a low heat. Mix the liver and potatoes around and cook for another 10 mins.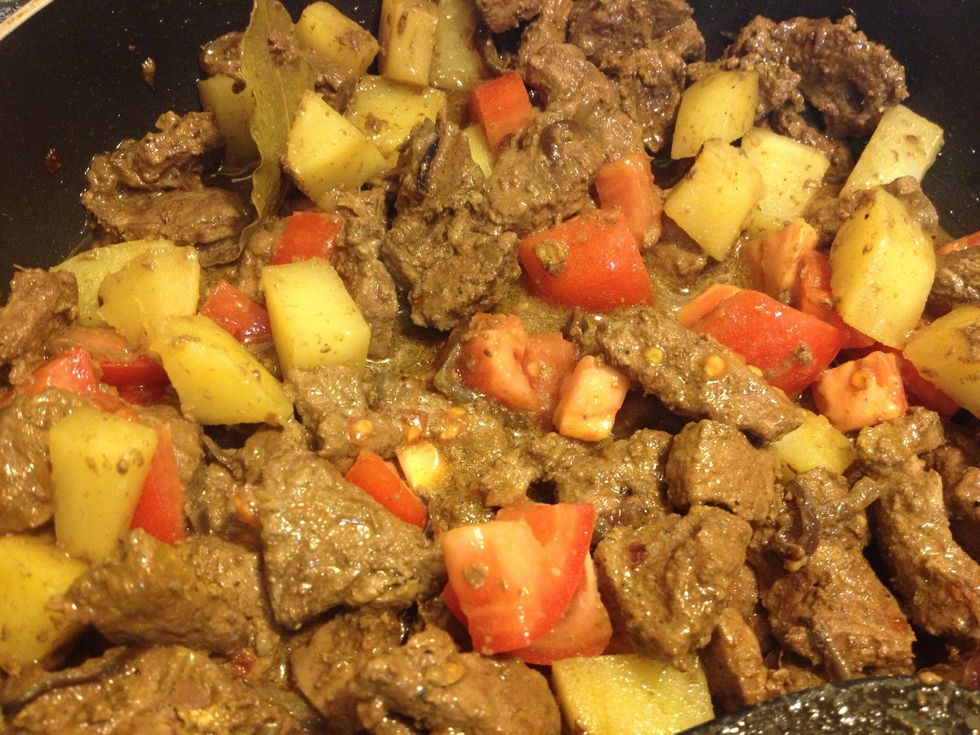 Then, add in the tomatoes.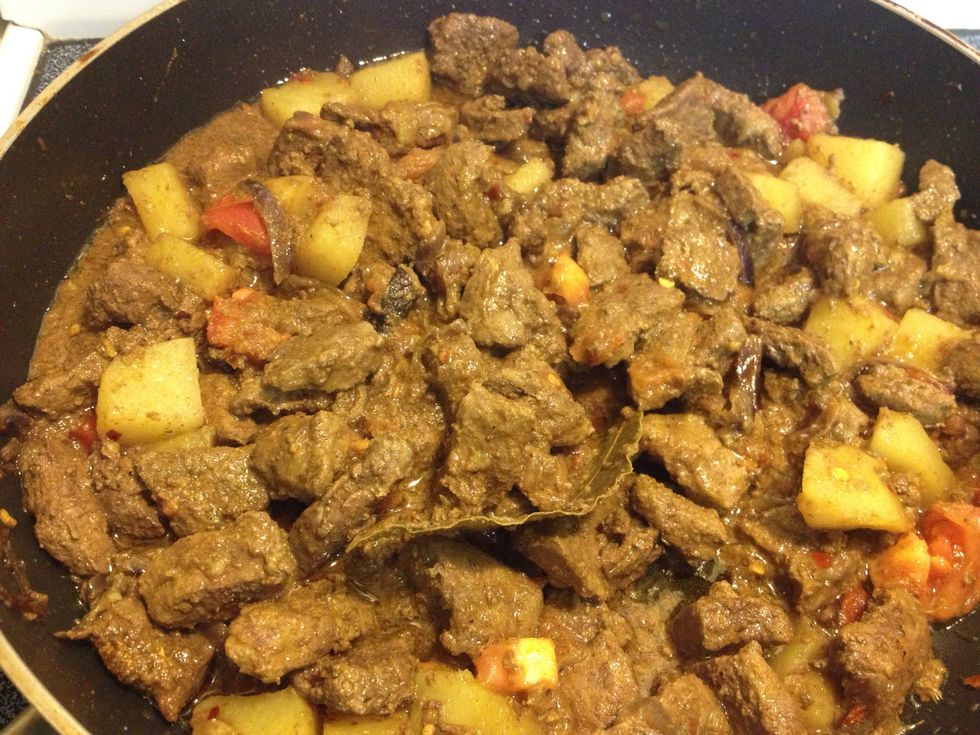 Cook for another 5 mins..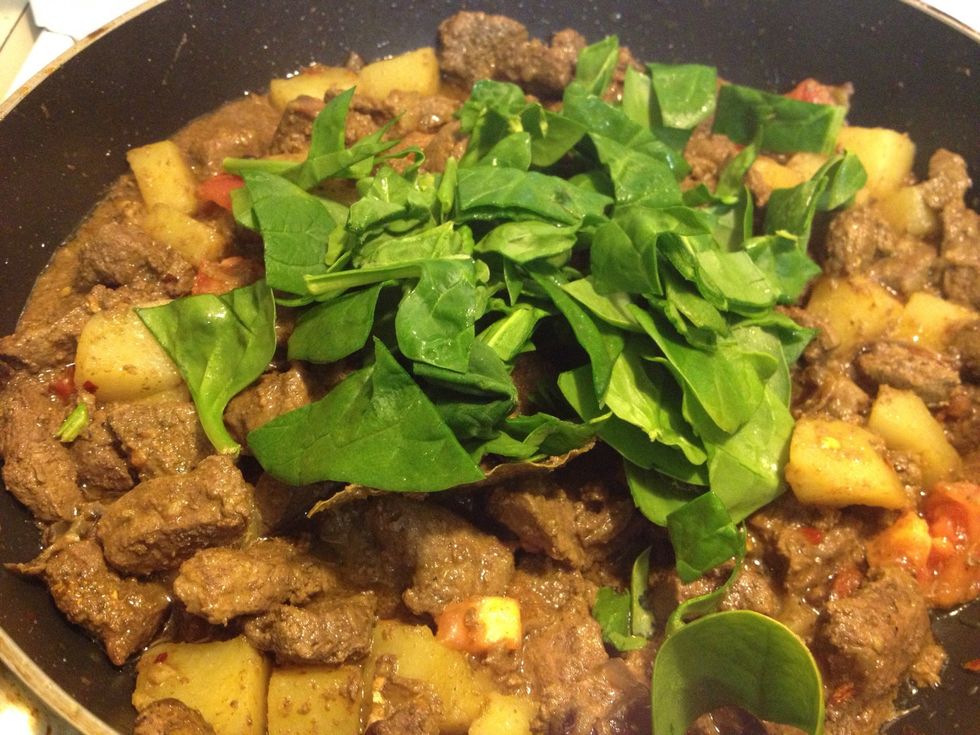 Finally, it's time for the spinach & lemon juice. Add more if you like😬. Turn off heat and mix everything together; let the pan sit covered for a while until the spinach has wilted.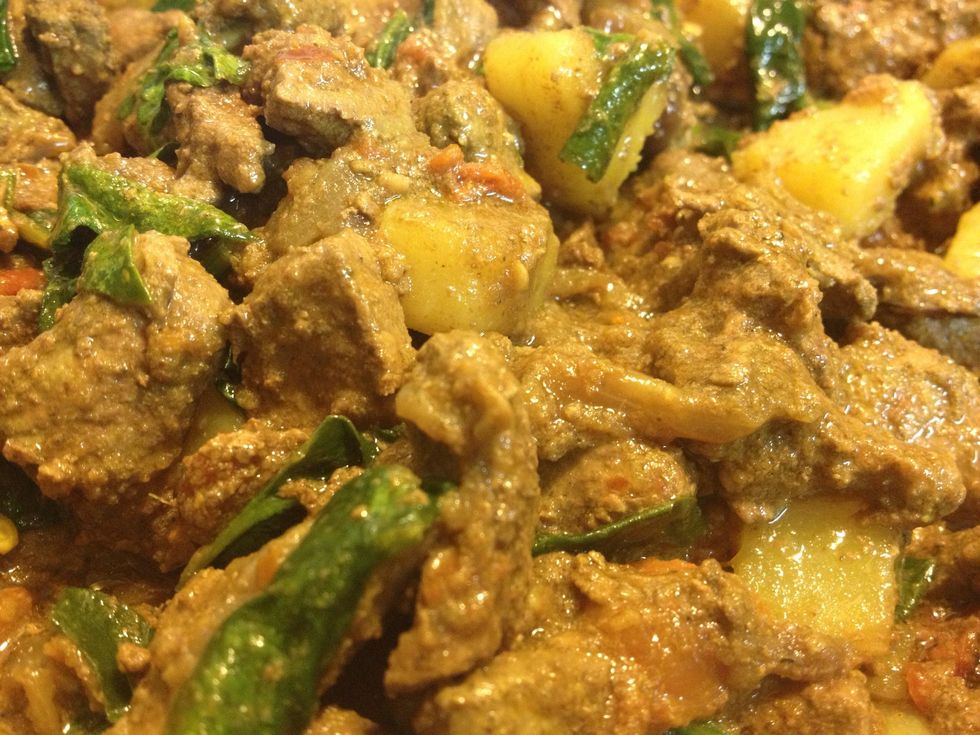 Tada!! Serve with plain boiled rice or chapatti 👍
I guess liver is an acquired taste. But it's really not bad at all 👌
0.0lb Beef/chicken liver, chopped
0.0c Onions, finely chopped
1.0tsp Ginger-garlic paste
0.0tsp Turmeric powder
0.0tsp Curry powder
0.0tsp Chili flakes/powder
0.0tsp Ground cumin
1.0 Bay leaf
1.0c Tomatoes, diced
0.0c Potato, diced
1.0Tbsp Lemon juice
Salt
1.0c Spinach, chopped
0.0c Water