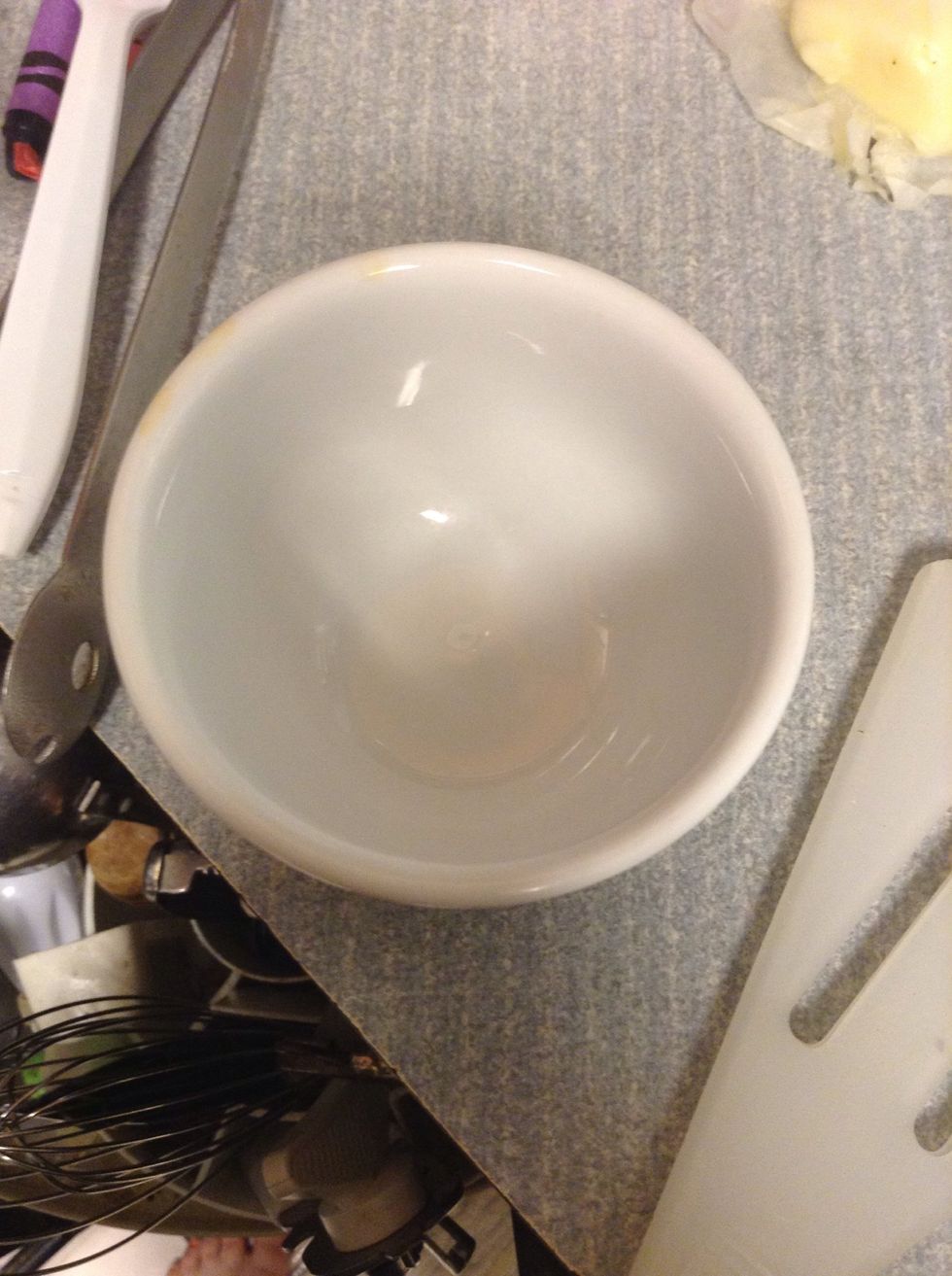 Grab a small tea cup or bowl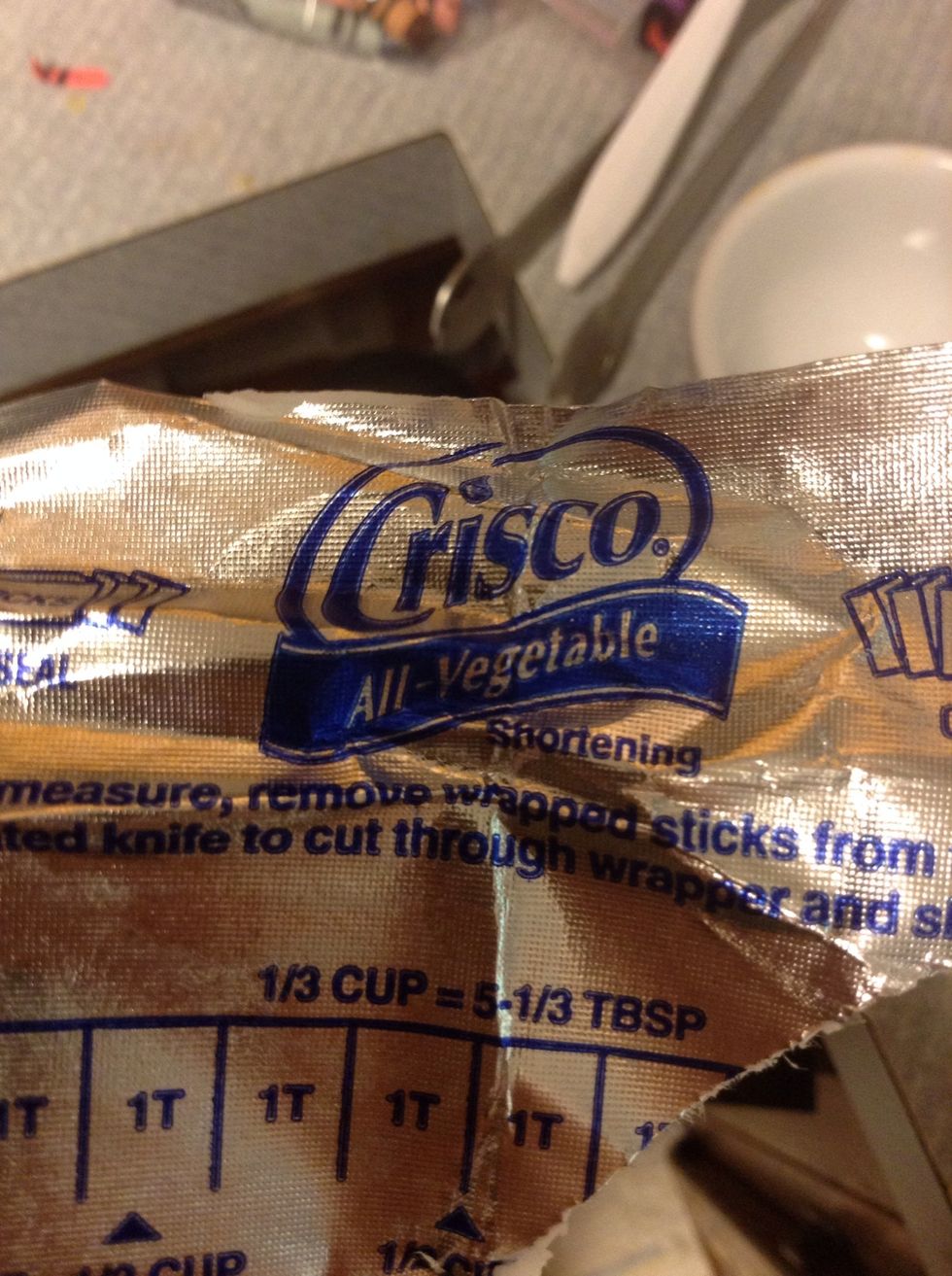 Use about 2tbs of oil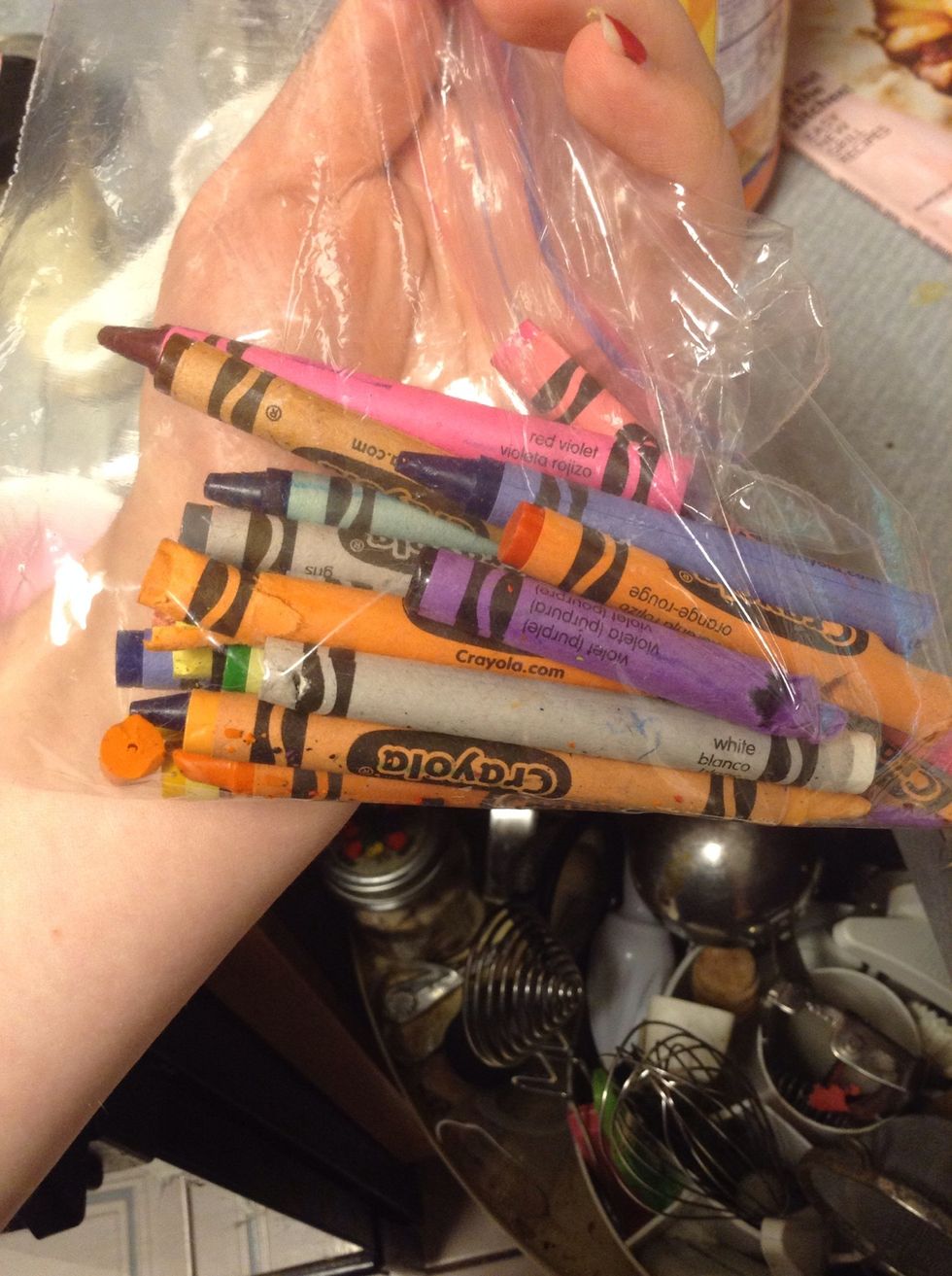 Choose your crayon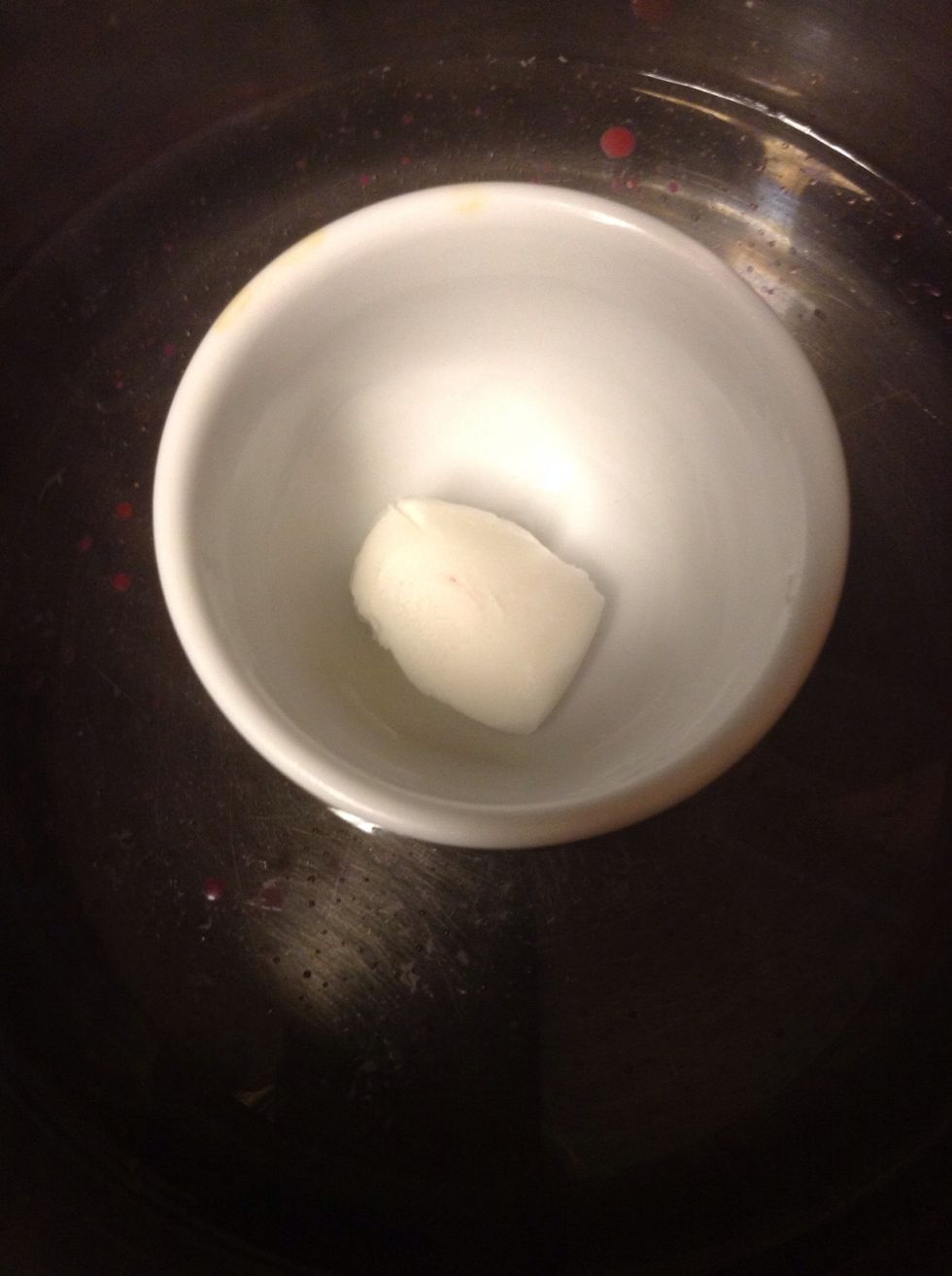 Place little cup in about an 2 inches of hot water with oil in it.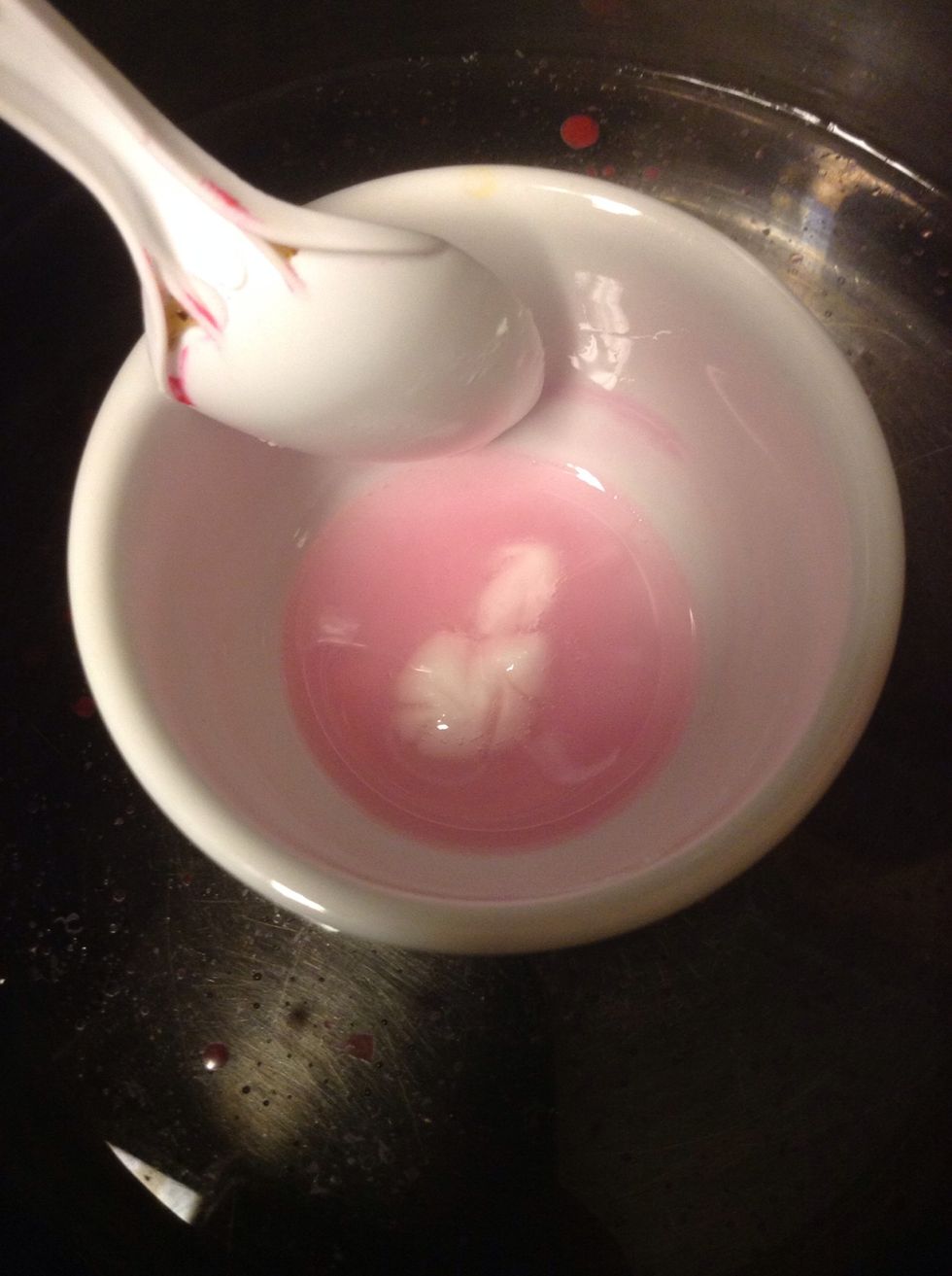 Melt it down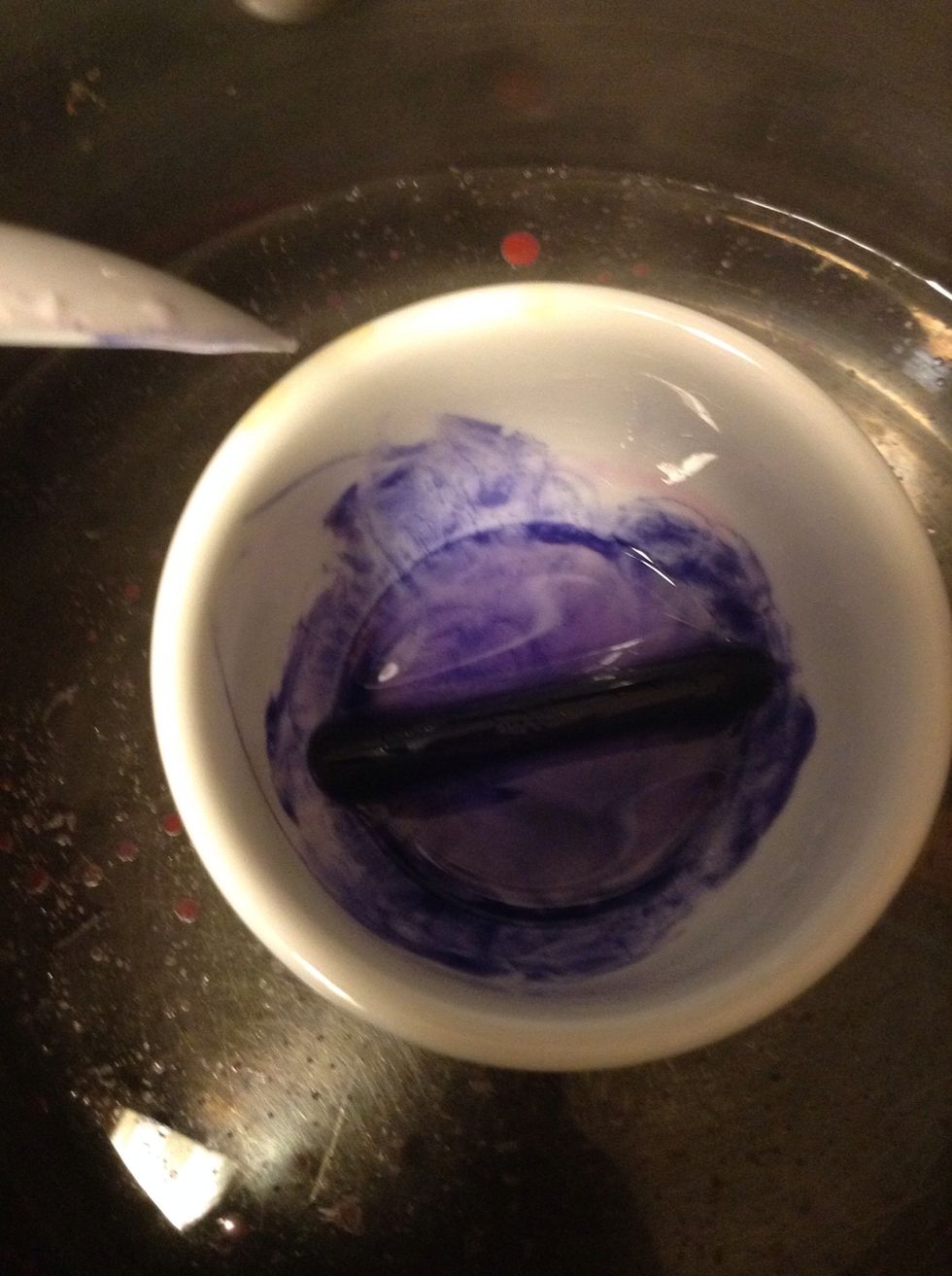 Drop your crayon in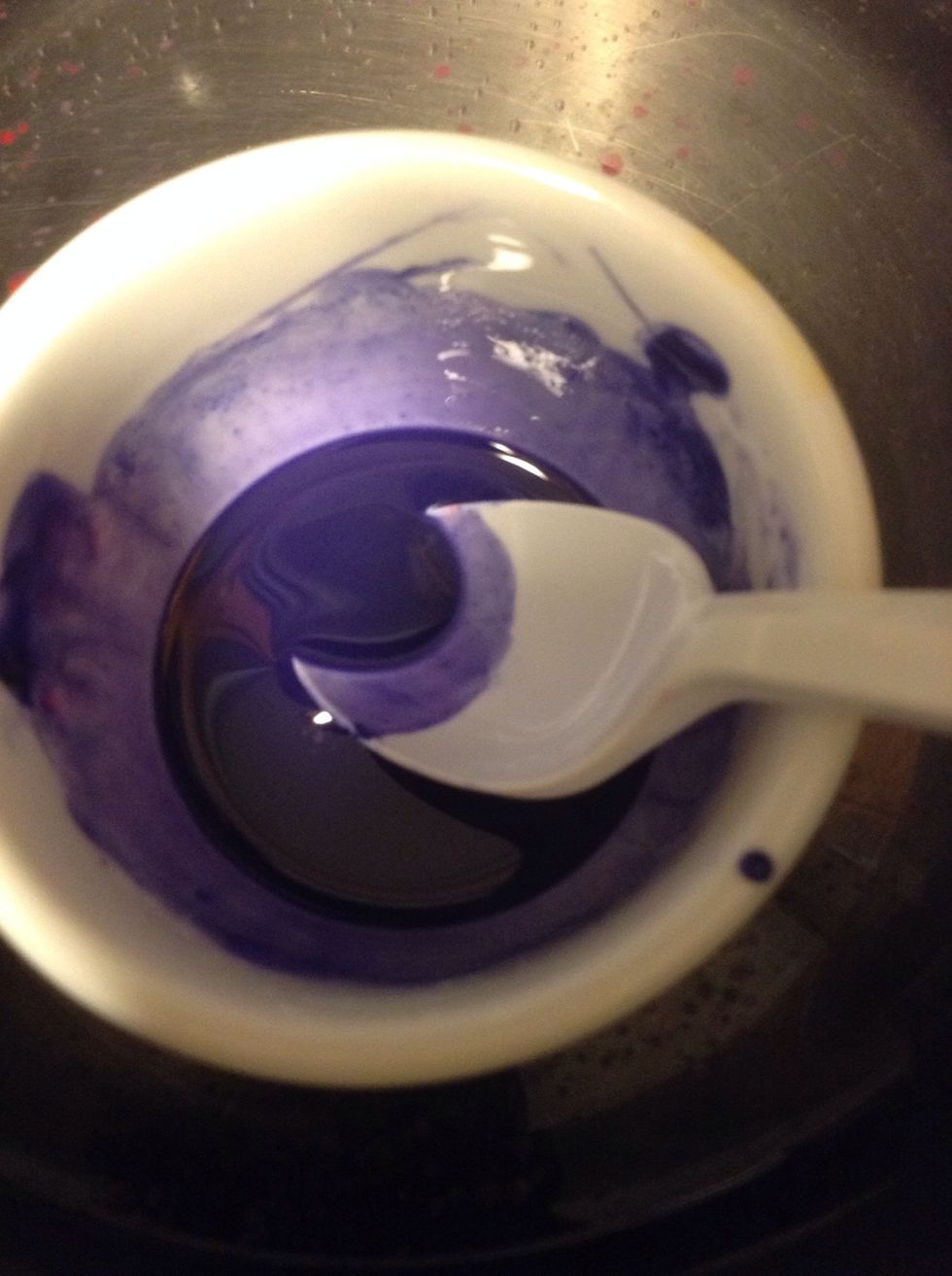 Mix it up until crayon disappears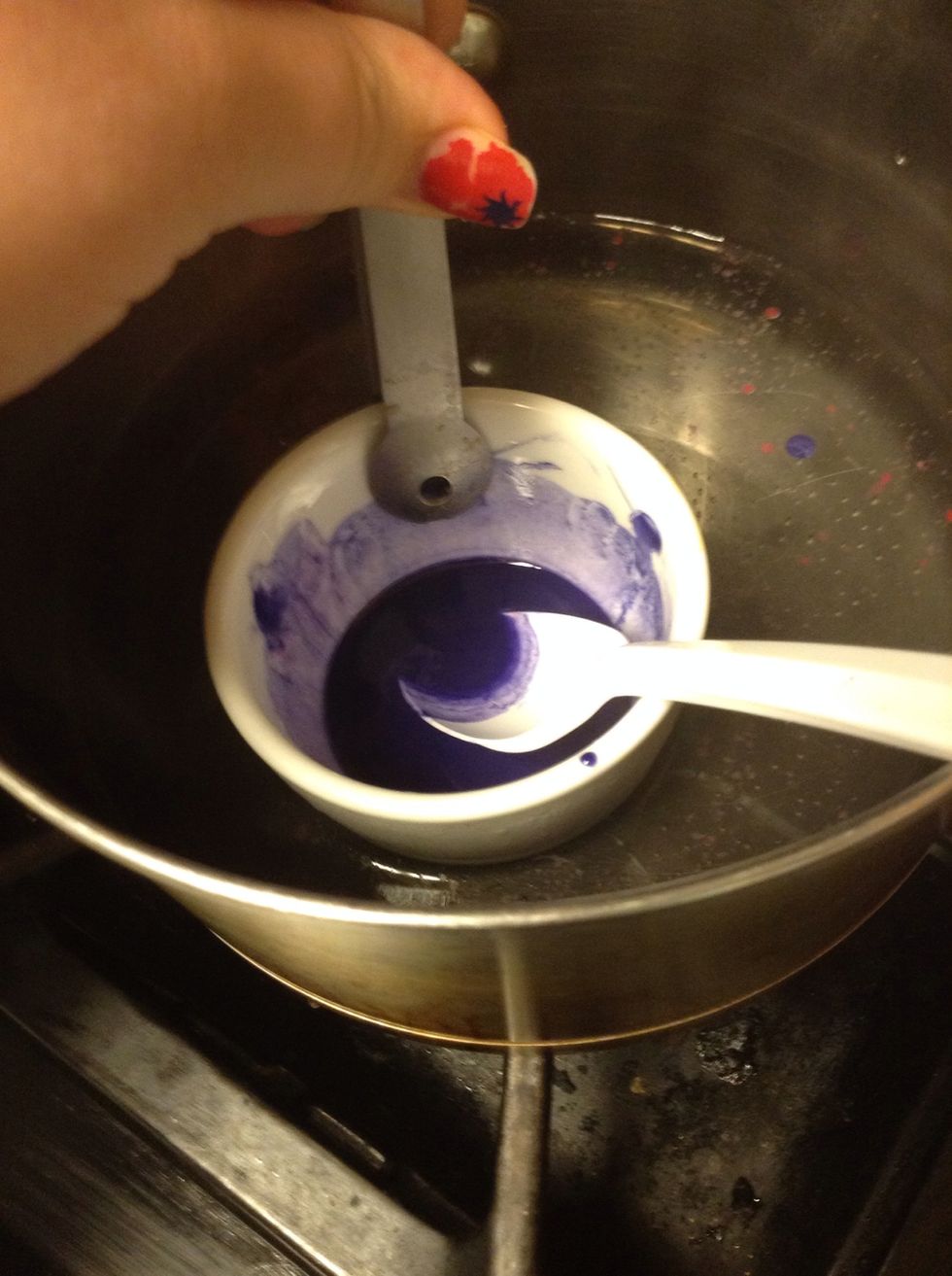 Remove carefully. It's going to be HOT.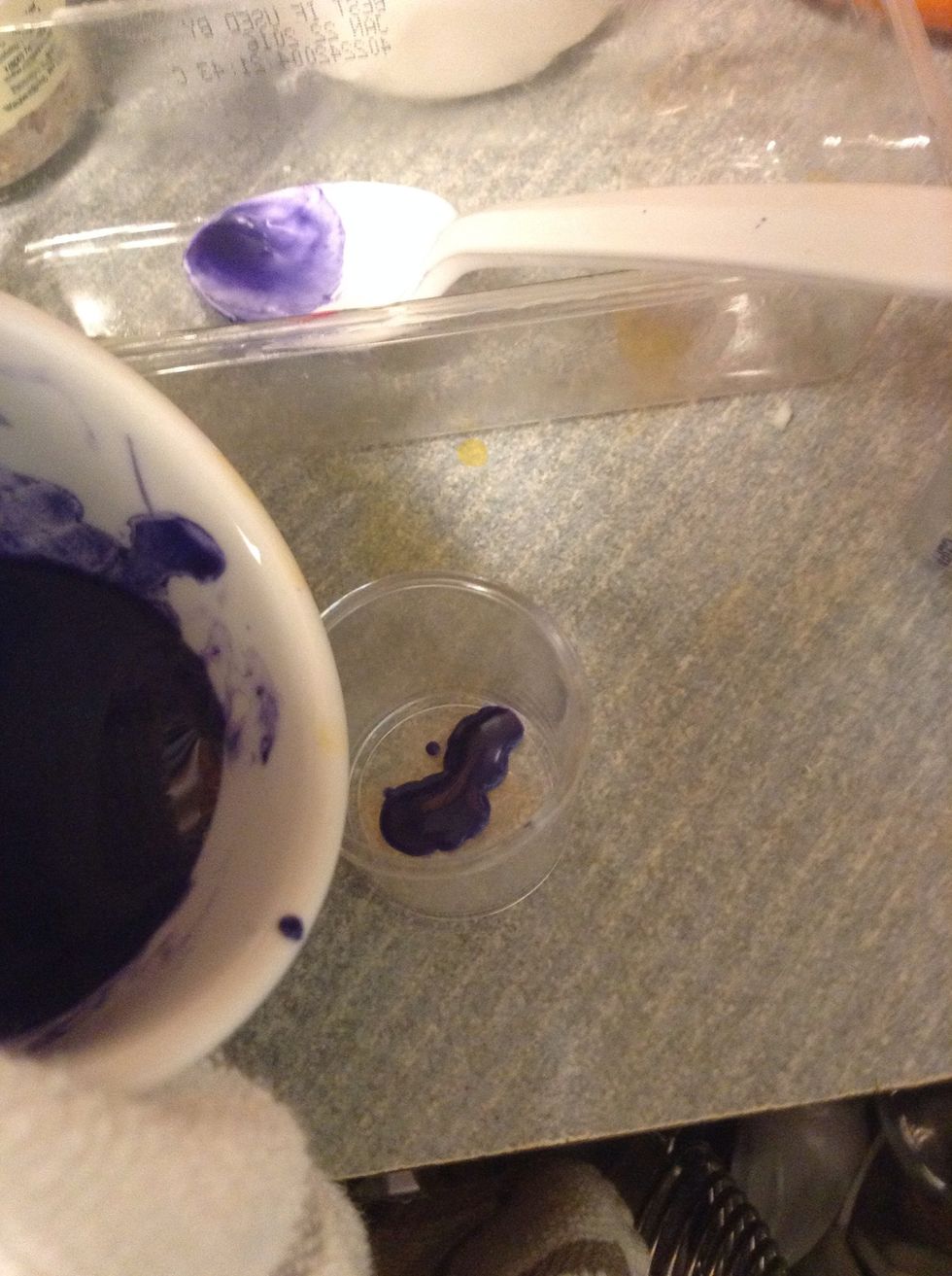 Pour it into a container and place in the fridge for about 5 minutes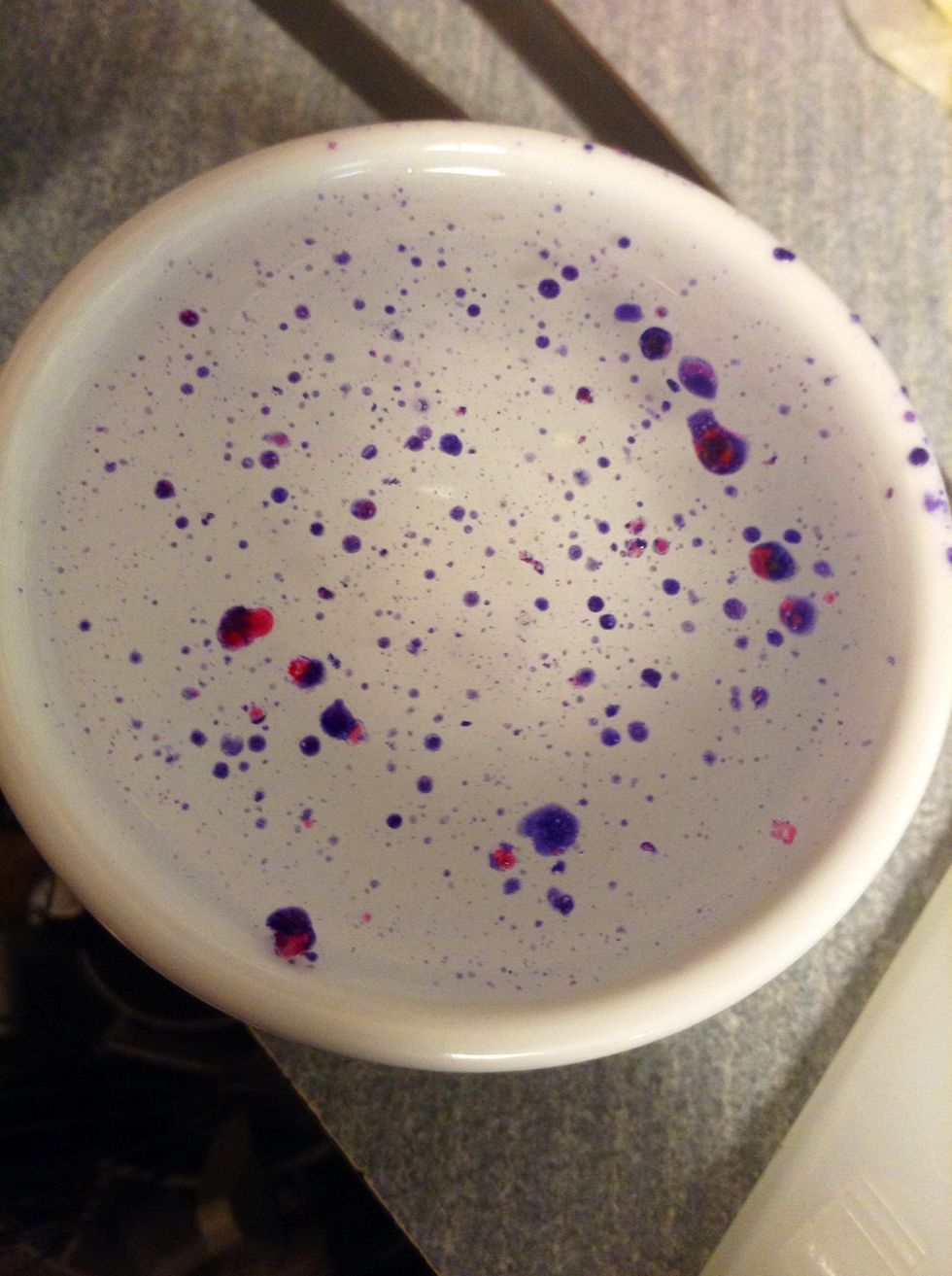 Cleaning up is kinda pretty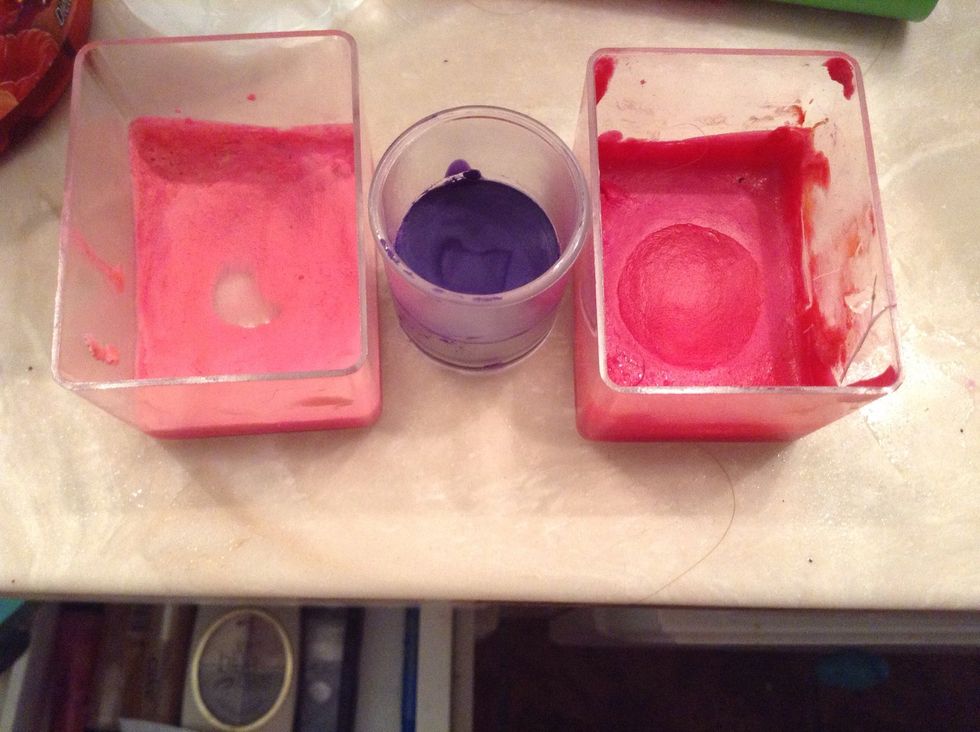 I've used blue violet (middle), pink carnation and red violet.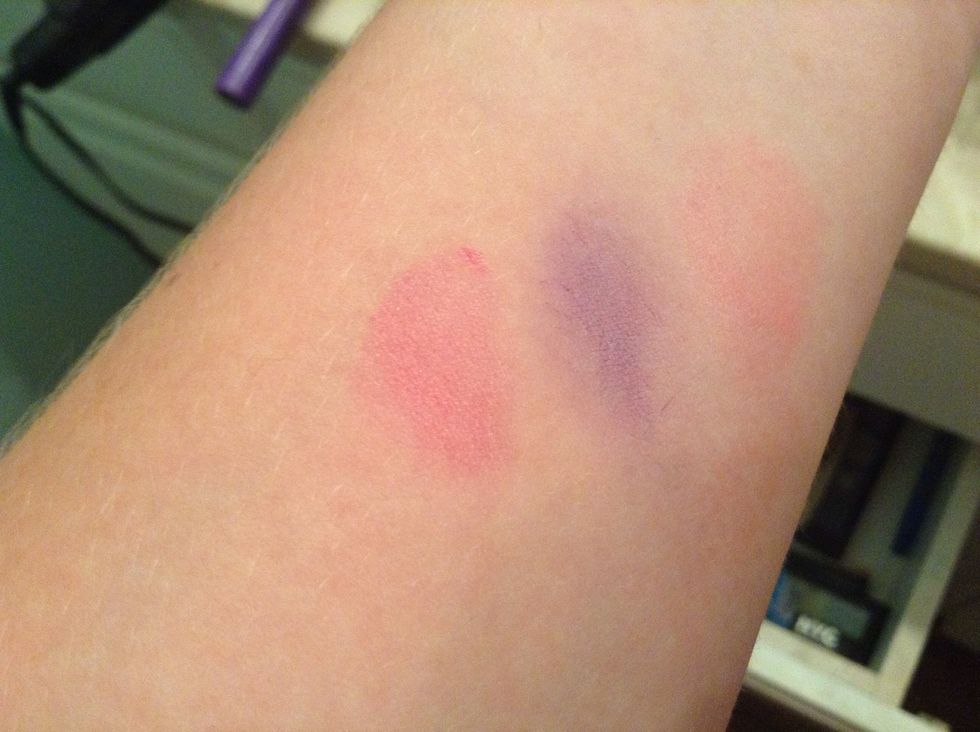 Red violet, blue violet, and carnation pink.
Red and purple are very sheer. If you want more opaque use more oil. Carnation pink mixed with red violet make a pretty colour also. Have fun! =)
Crayons
Double boiler
Solid oil (shortening, coconut oil)
Containers