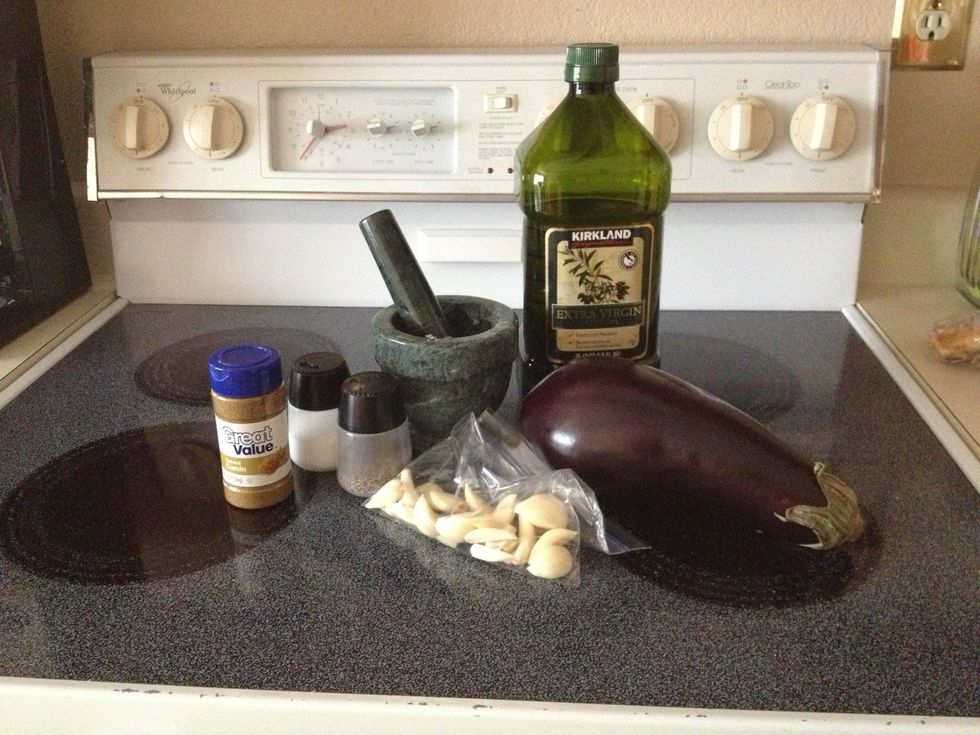 Simple supplies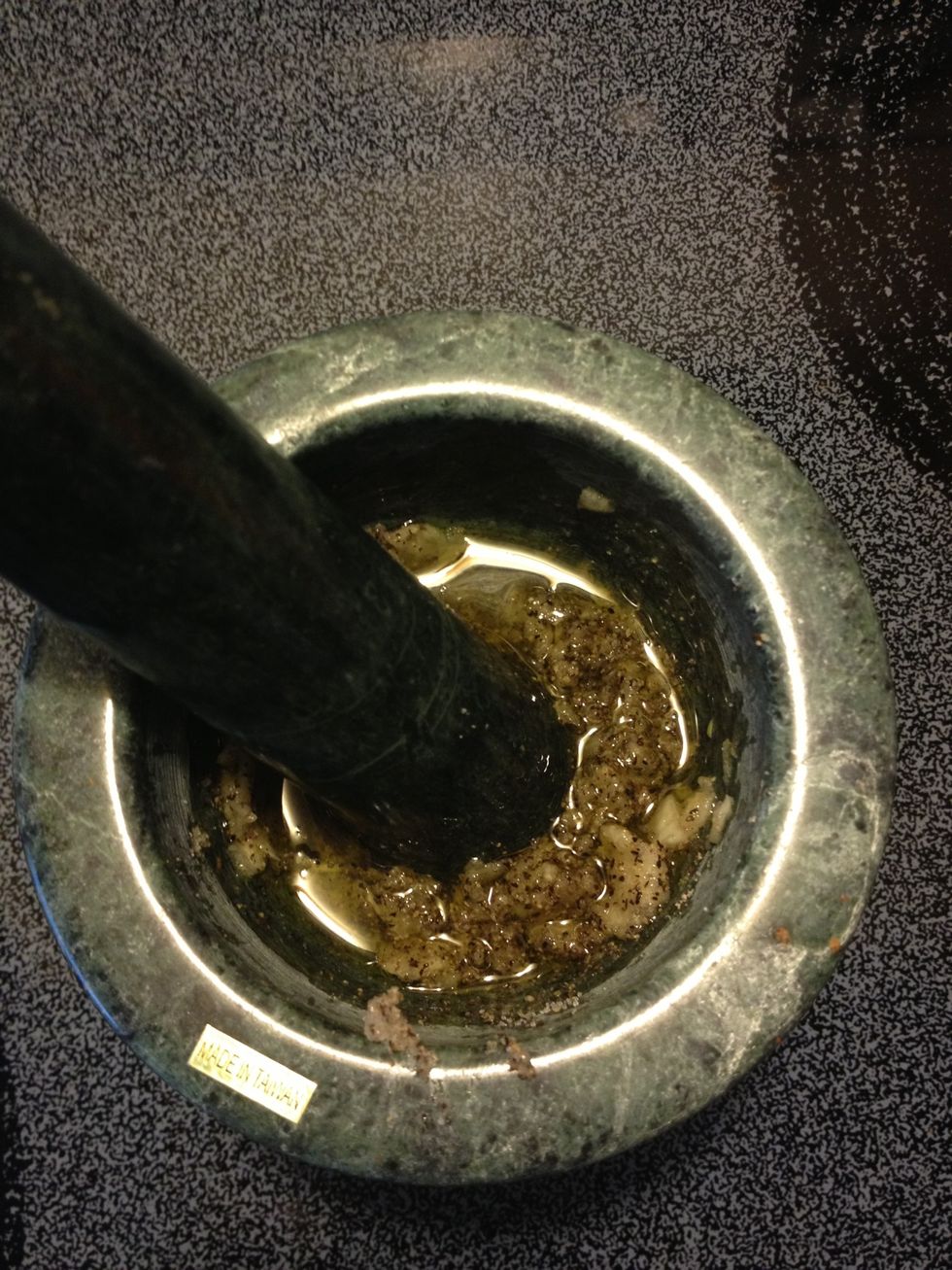 Ground garlic, salt, black pepper and cumin until coarsely ground. Add 1 tbsp olive oil. Don't add while grinding.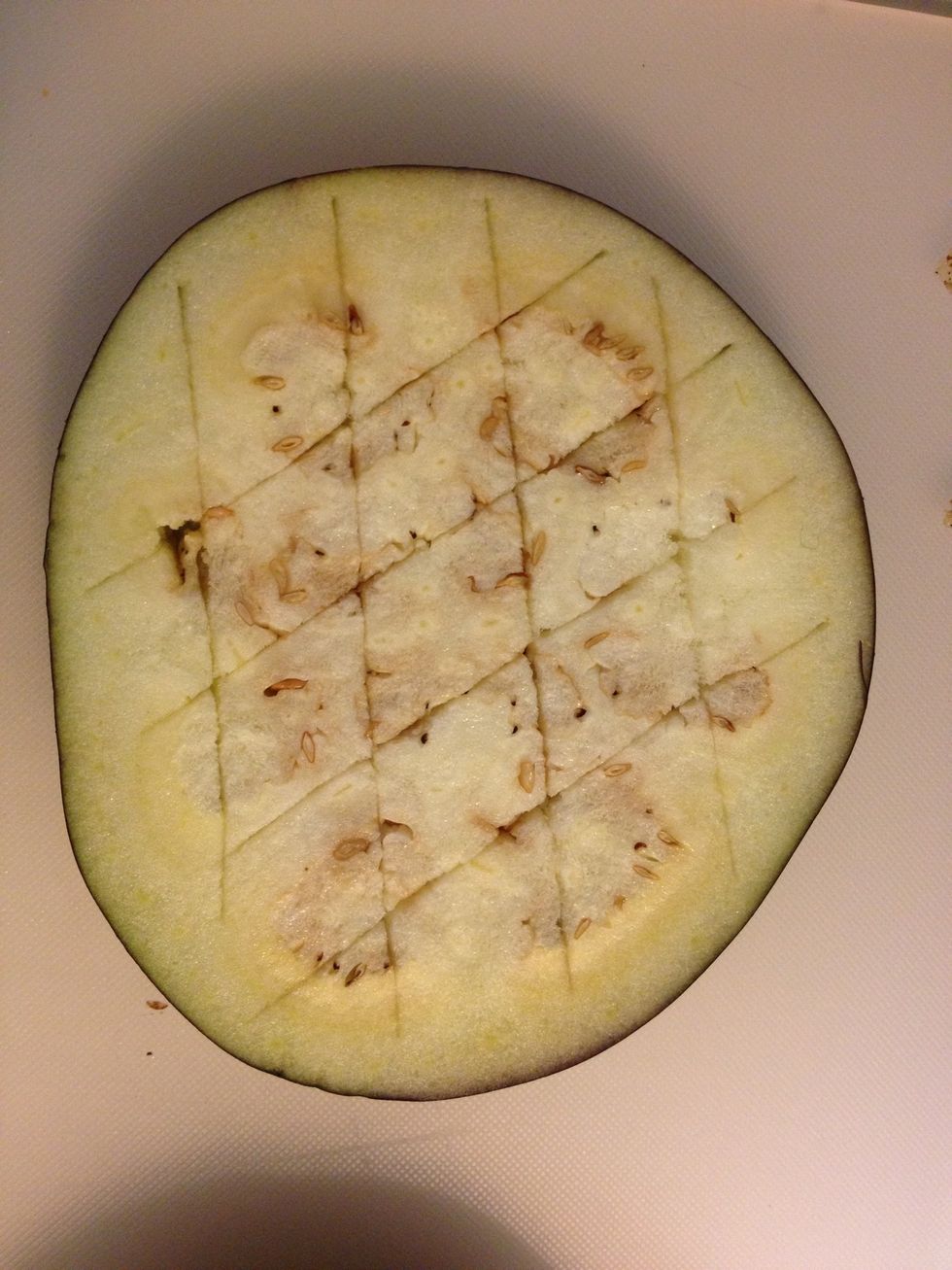 Cut circles about half-inch thick, and slit them like above. Take care not to cut right through or else the middle squares will separate.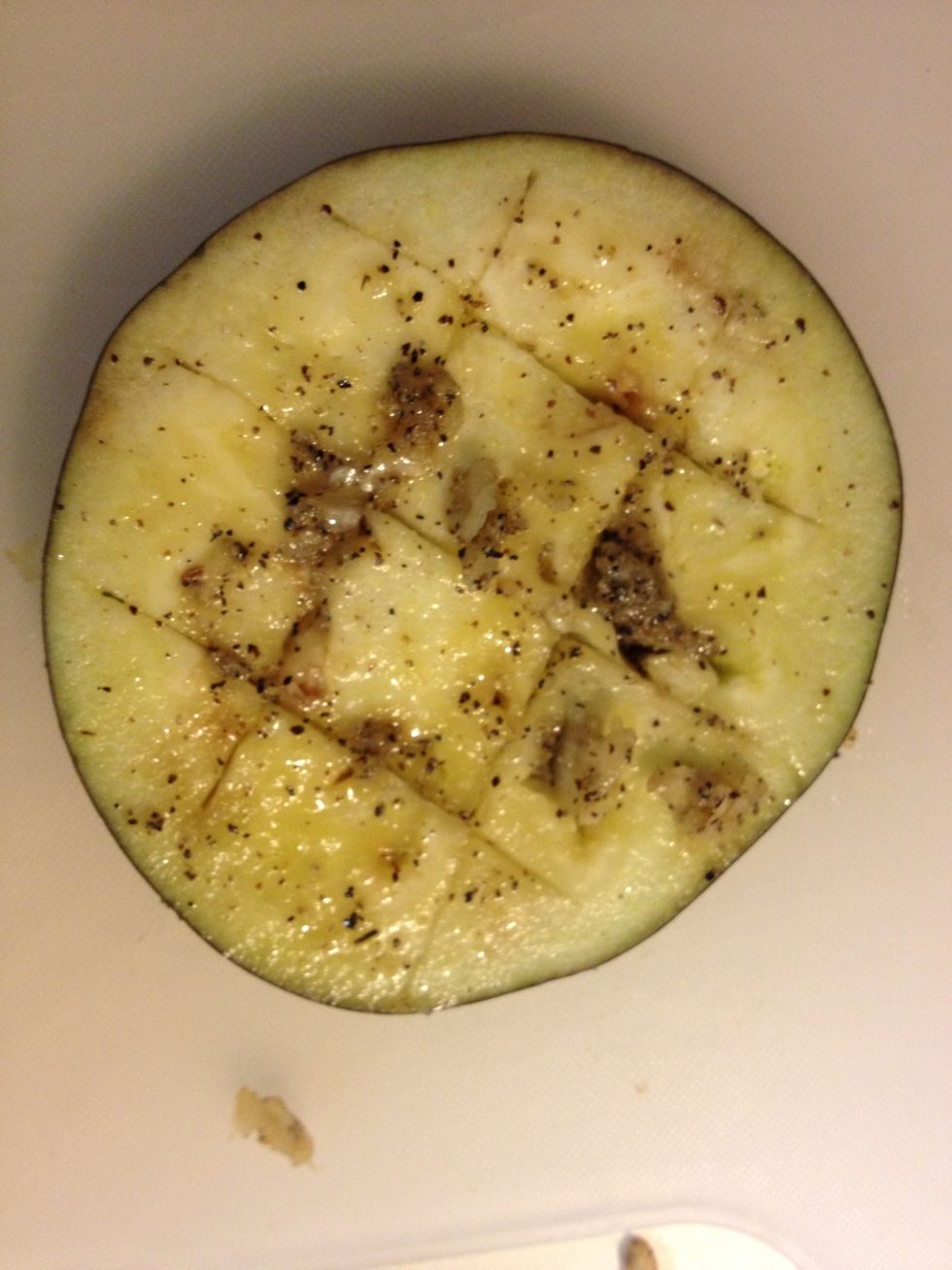 Massage the garlic mixture on both sides. Try to apply between the cuts too.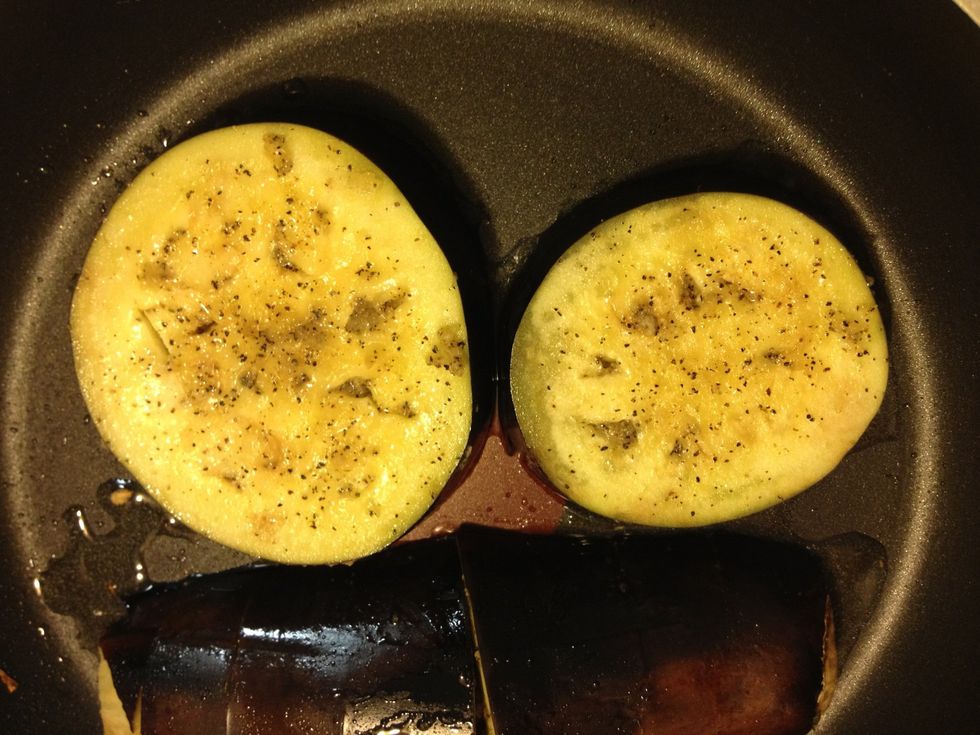 Fry them on a medium- low heat for about 5 mins on each side.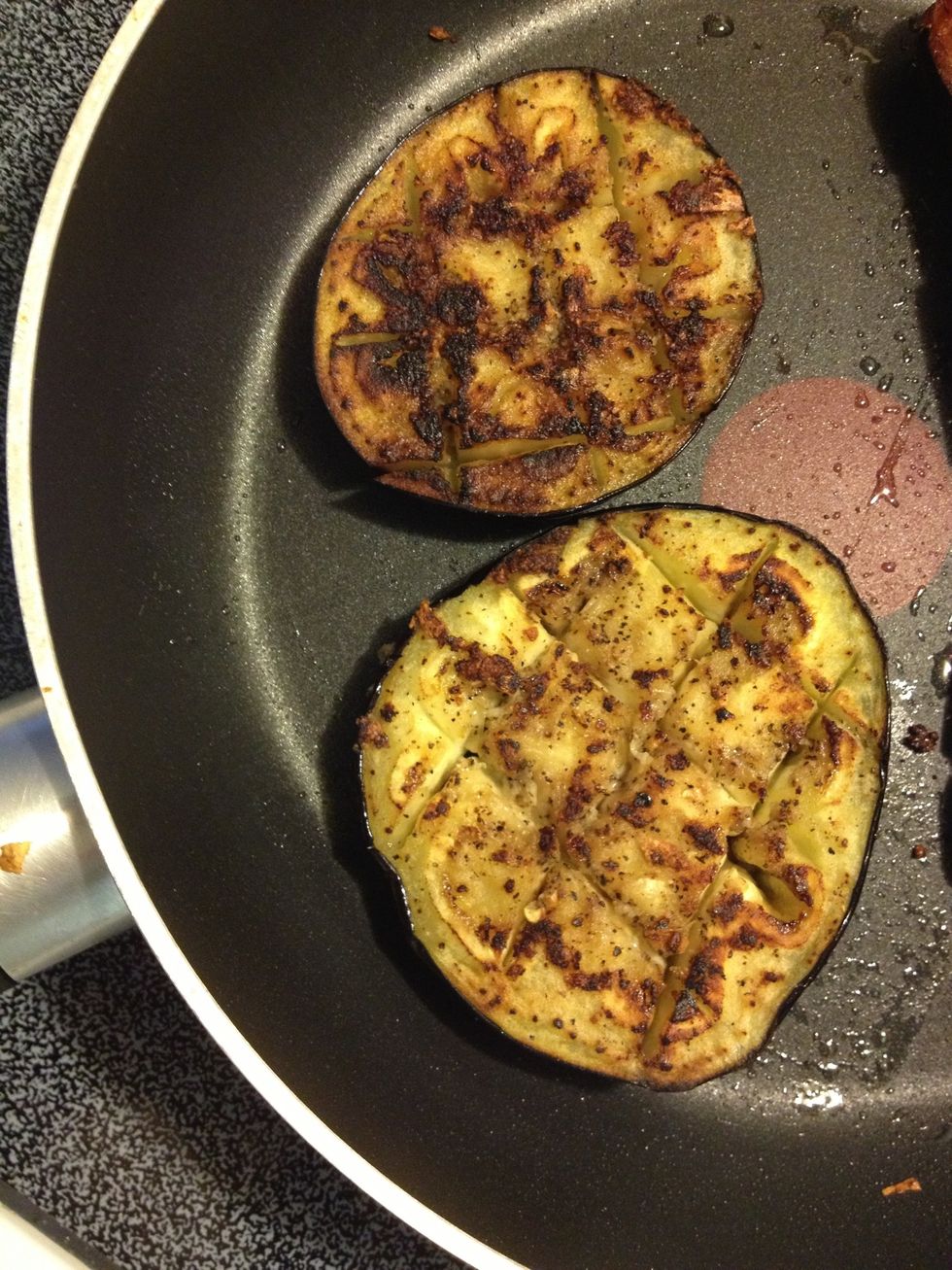 They should get slightly burned on the surface. Eggplants absorb oil so you will need to add a tsp oil whenever your pan goes dry.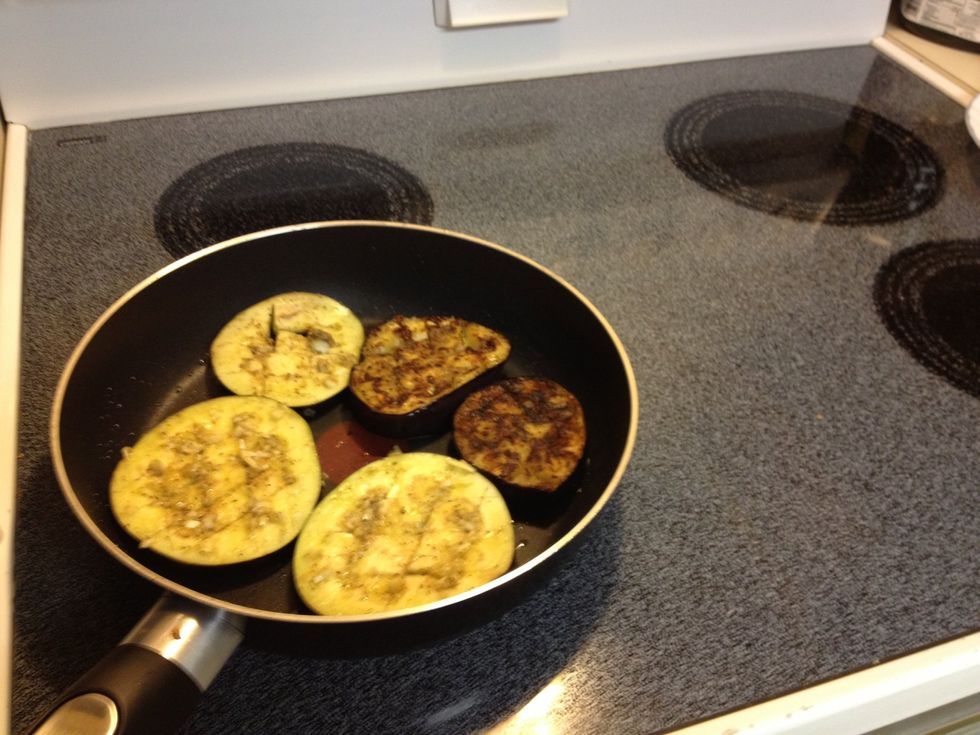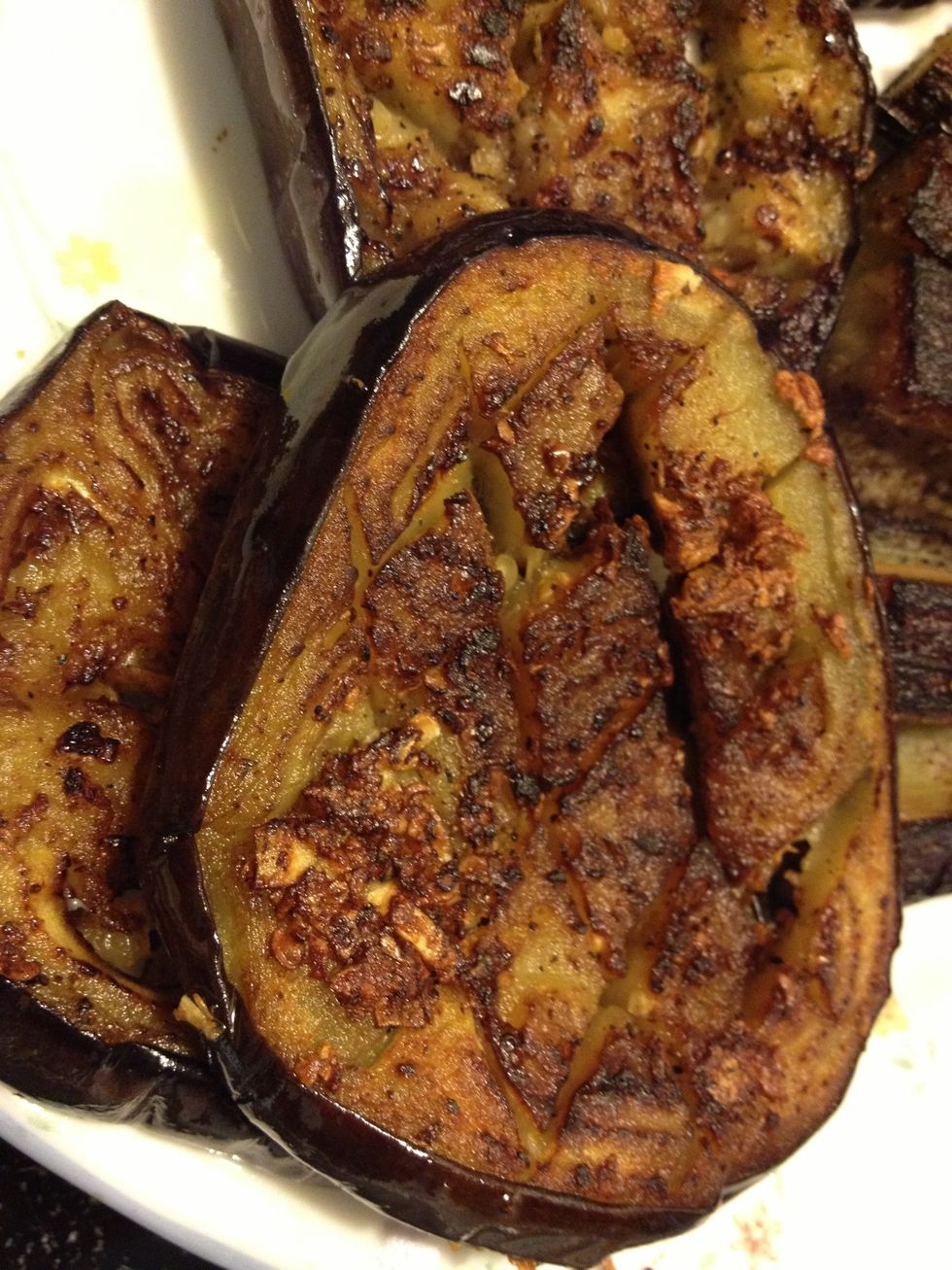 Tada! These are great as side-dish or as veggie burgers. Enjoy :)
1.0 Eggplant (medium)
5.0 Garlic cloves (large)
1.0Tbsp Extra virgin olive oil
Salt and black pepper powder (according to taste)
Olive oil or vegetable oil to fry
A pinch cumin powder