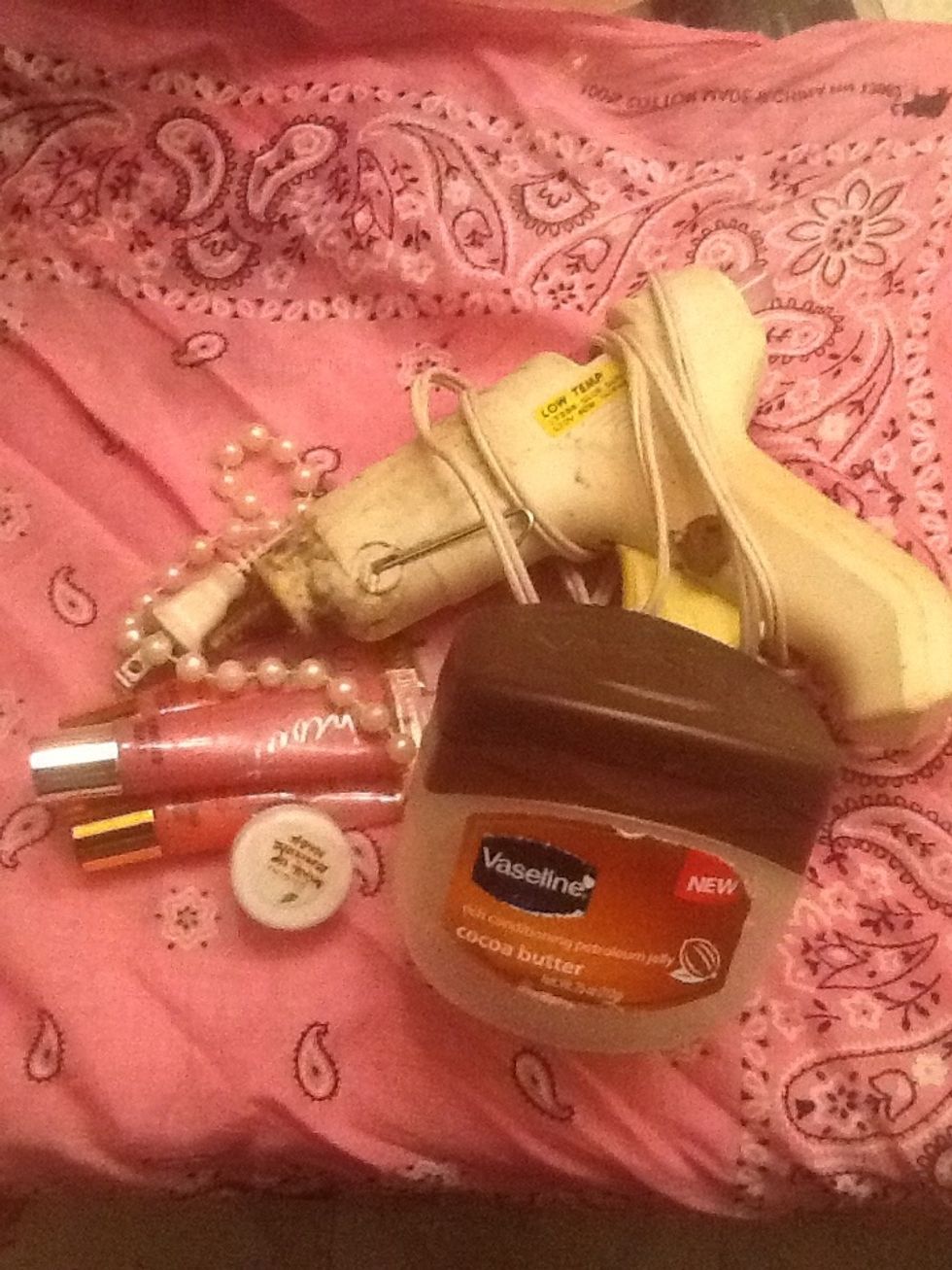 Supply's you'll need for this project.
You need to plug up your glue gun before you get started.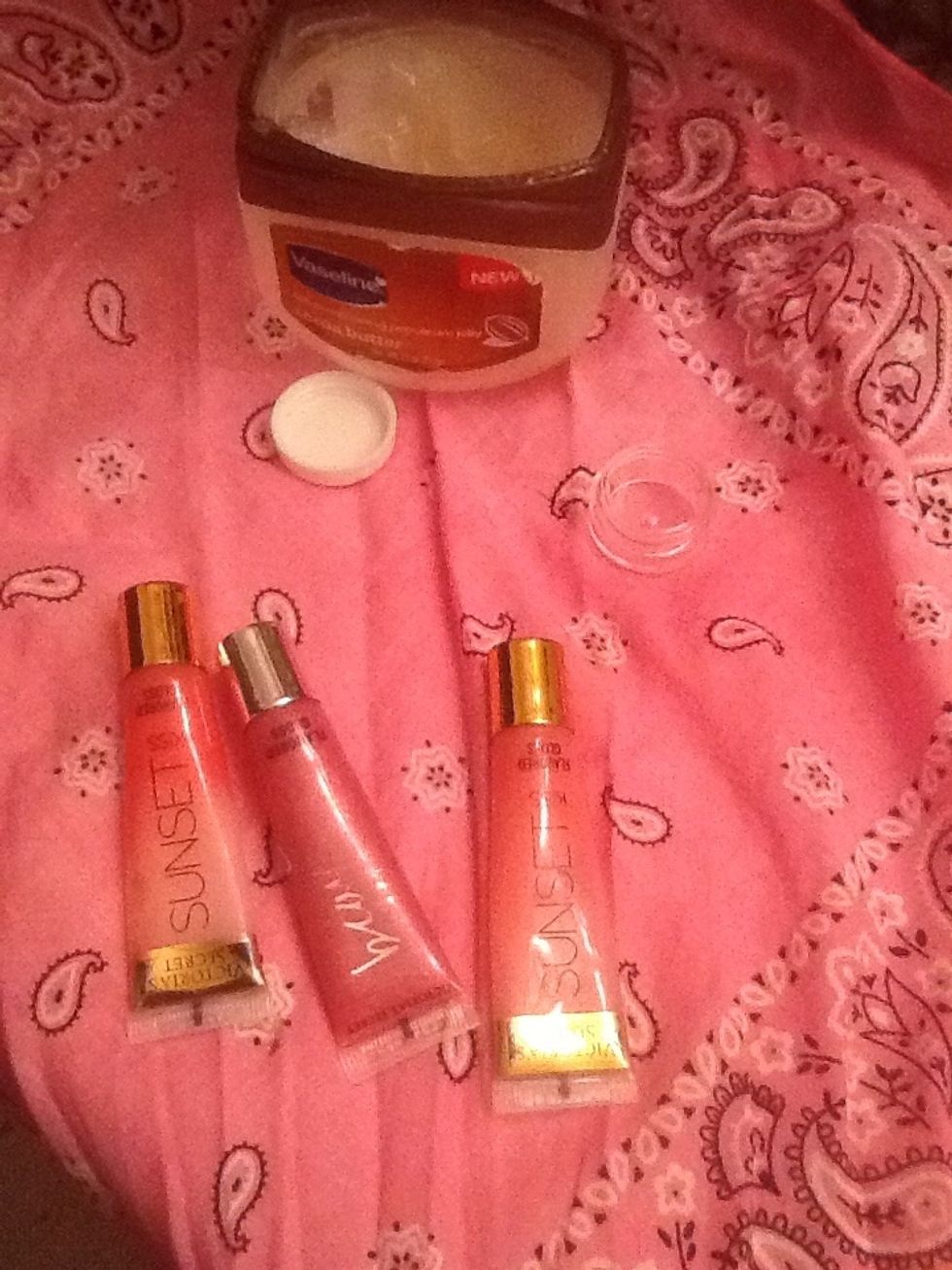 Now take your container, Vaseline, and lip gloss. First put your Vaseline in the container, than put your lip glosss.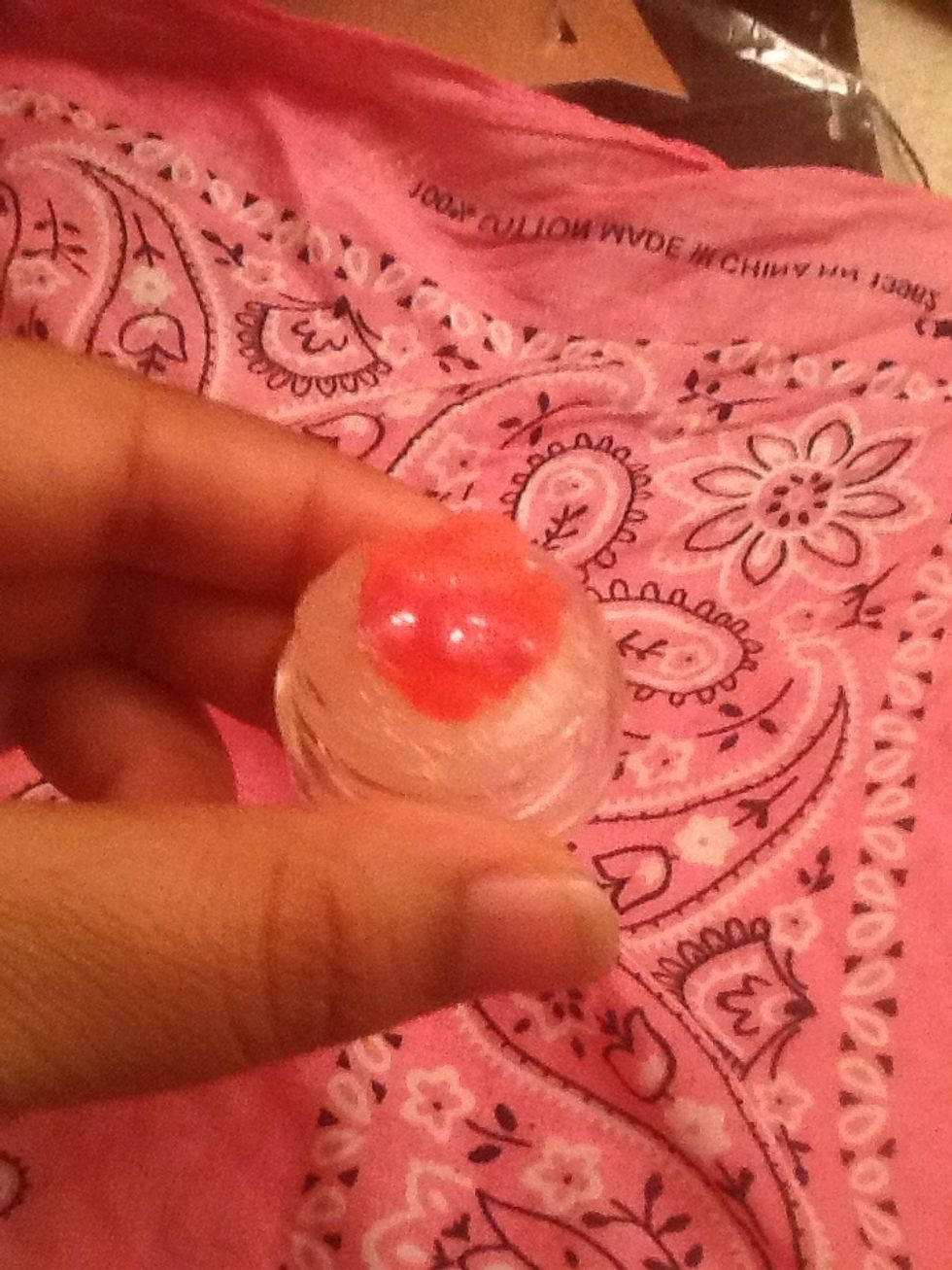 It should look like this after you put you Vaseline and lip glosss.
After that mix it up with a plastic knife or whatever you have to mix it up with.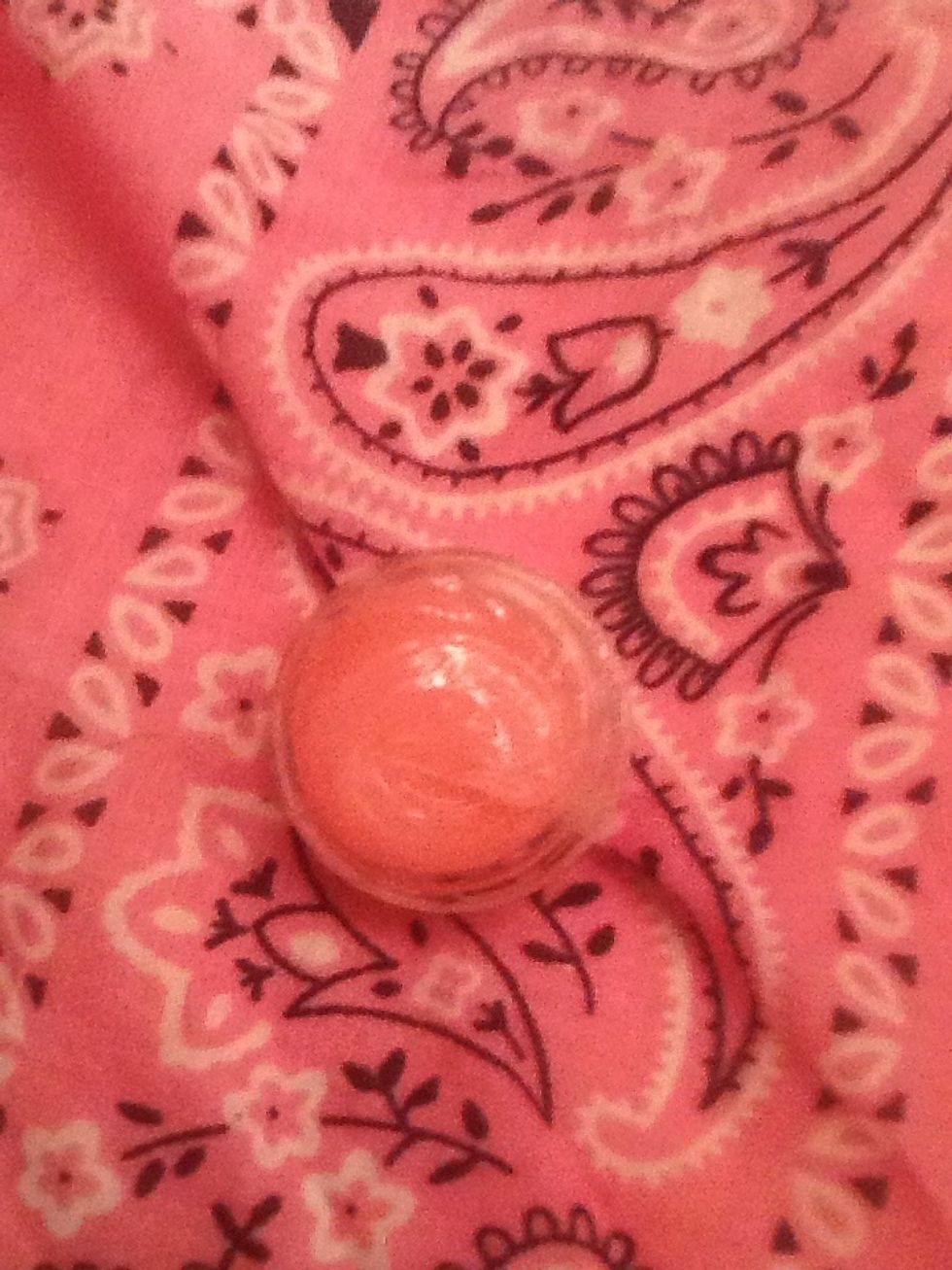 That's it you have some homemade lip gloss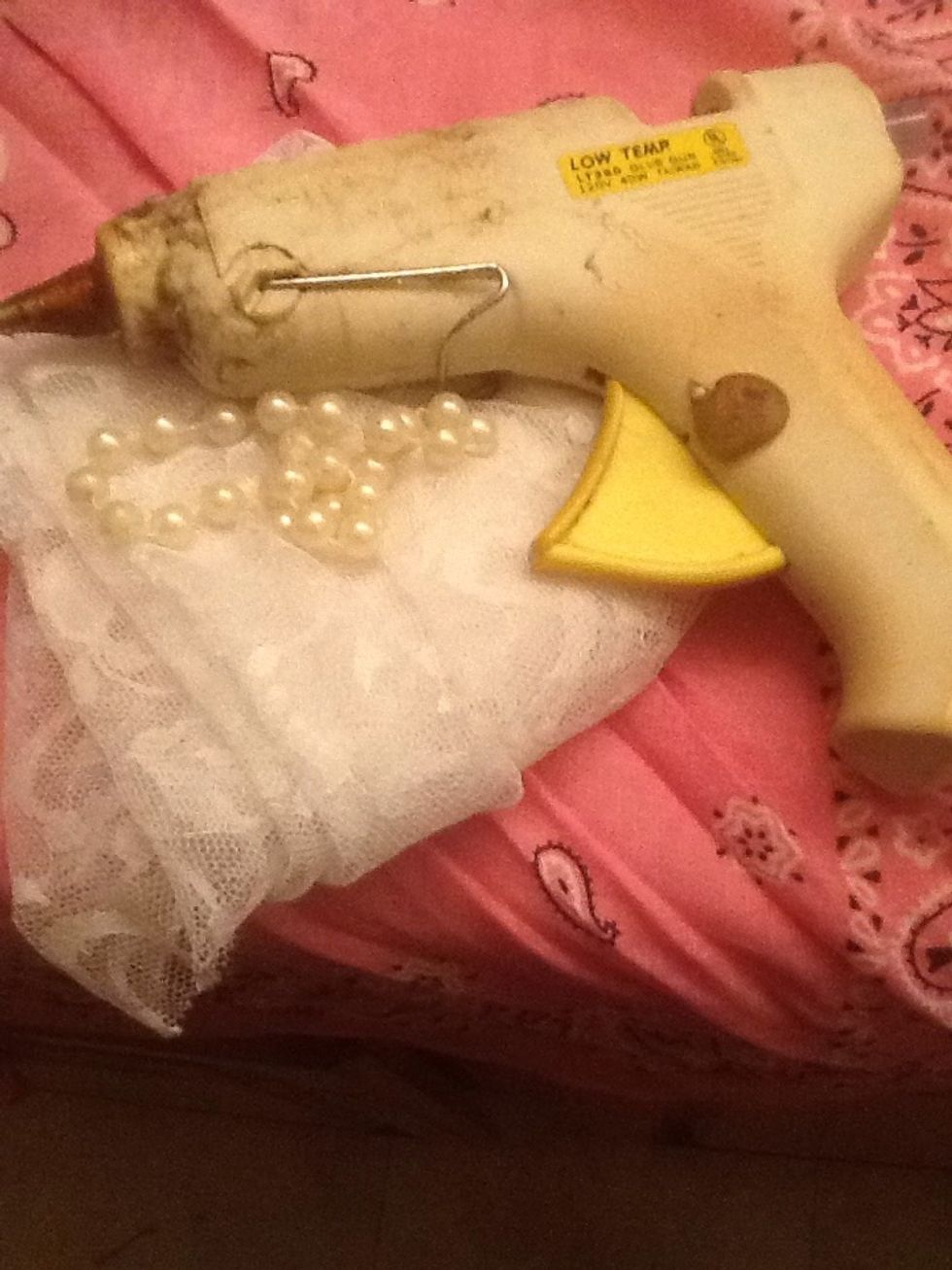 These are the things you need to decorate the top of the container.
Cut the lace for the top then start gluing.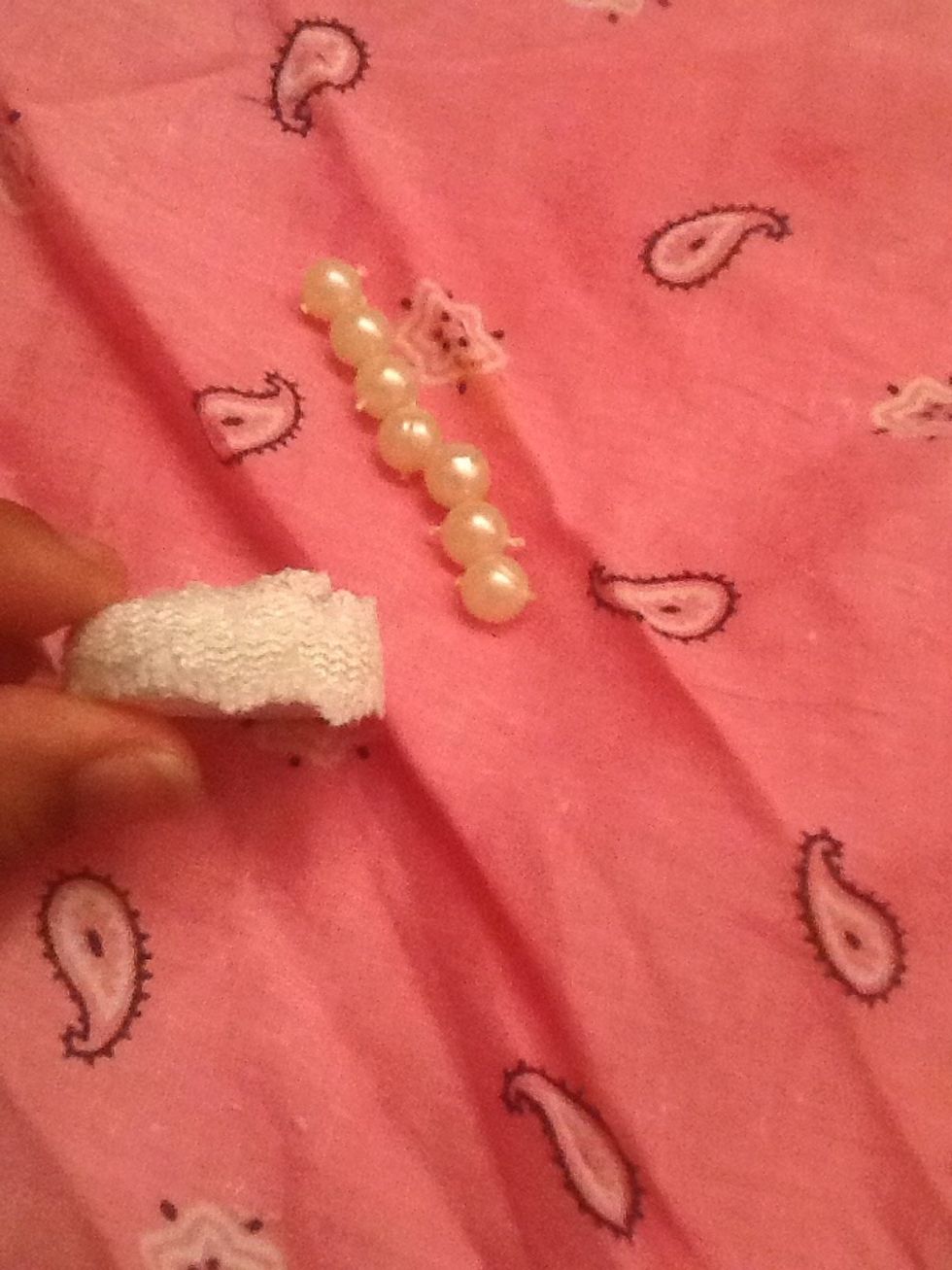 Then glue the beads on after you glue the lace.
This is what it should look like after it's finished.
Vaseline
lip gloss
Old container
Glue gun
Beads