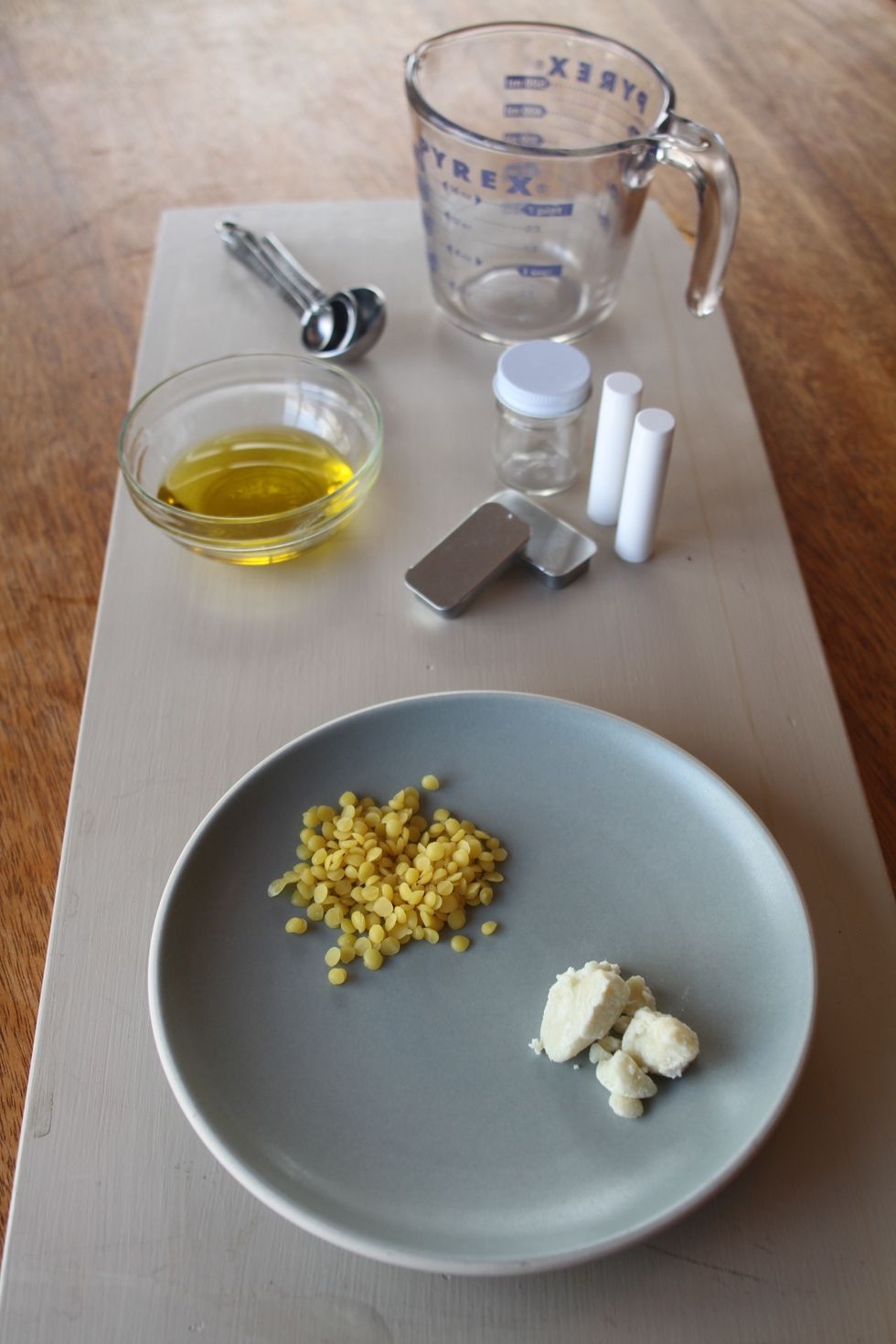 Measure out your ingredients, except for the essential oil, and place into measuring cup (or jar).
Place measuring cup into a pot of shallow, boiling water.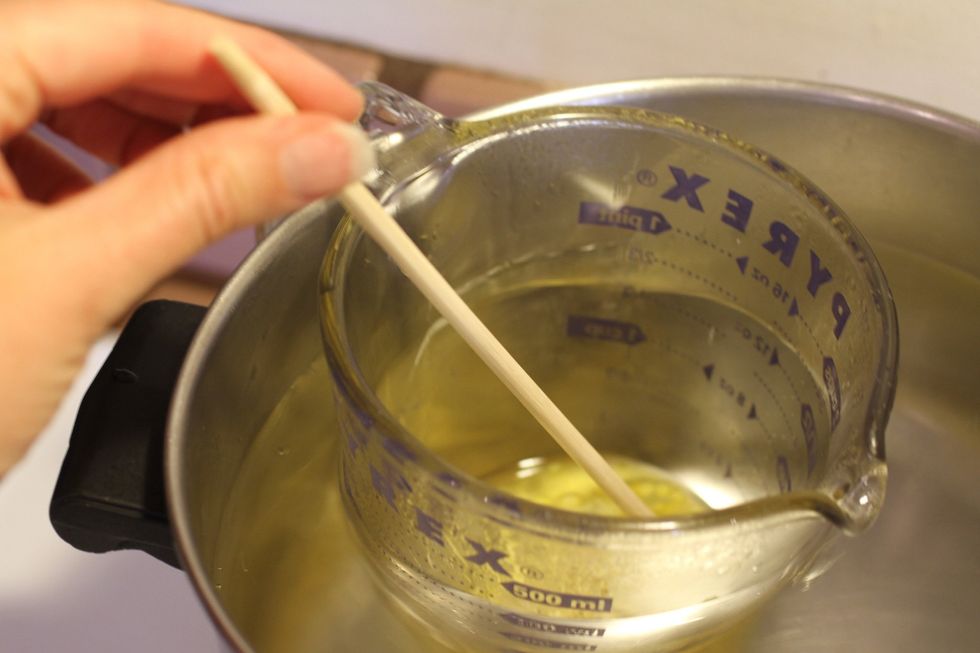 Allow beeswax to melt completely, stirring with the wooden chopstick if necessary.
Remove the measuring cup and add essential oil. We like peppermint or lemongrass.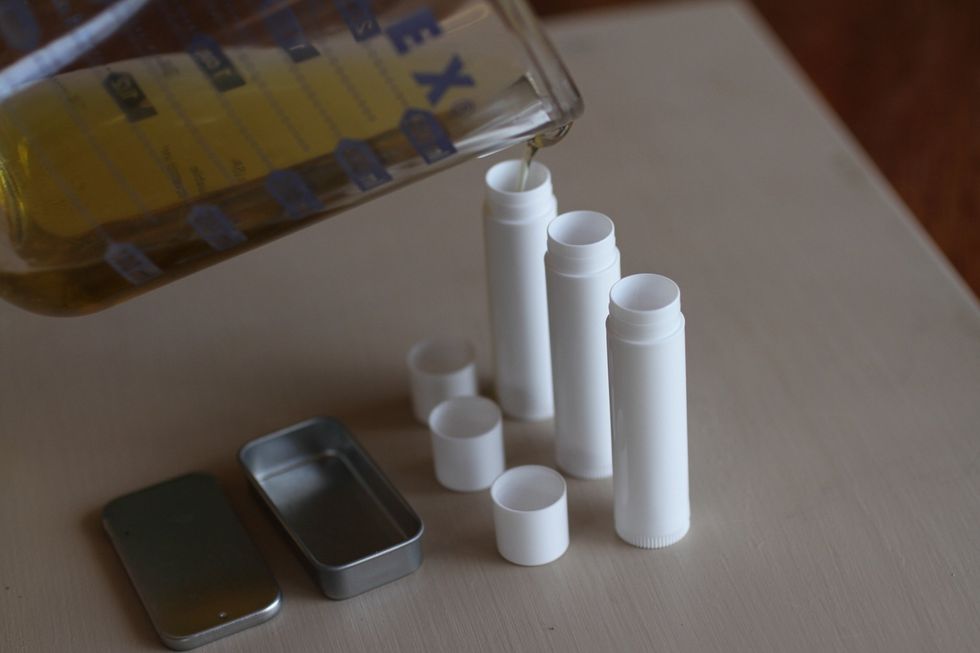 Pour mixture into lip balm containers before it cools.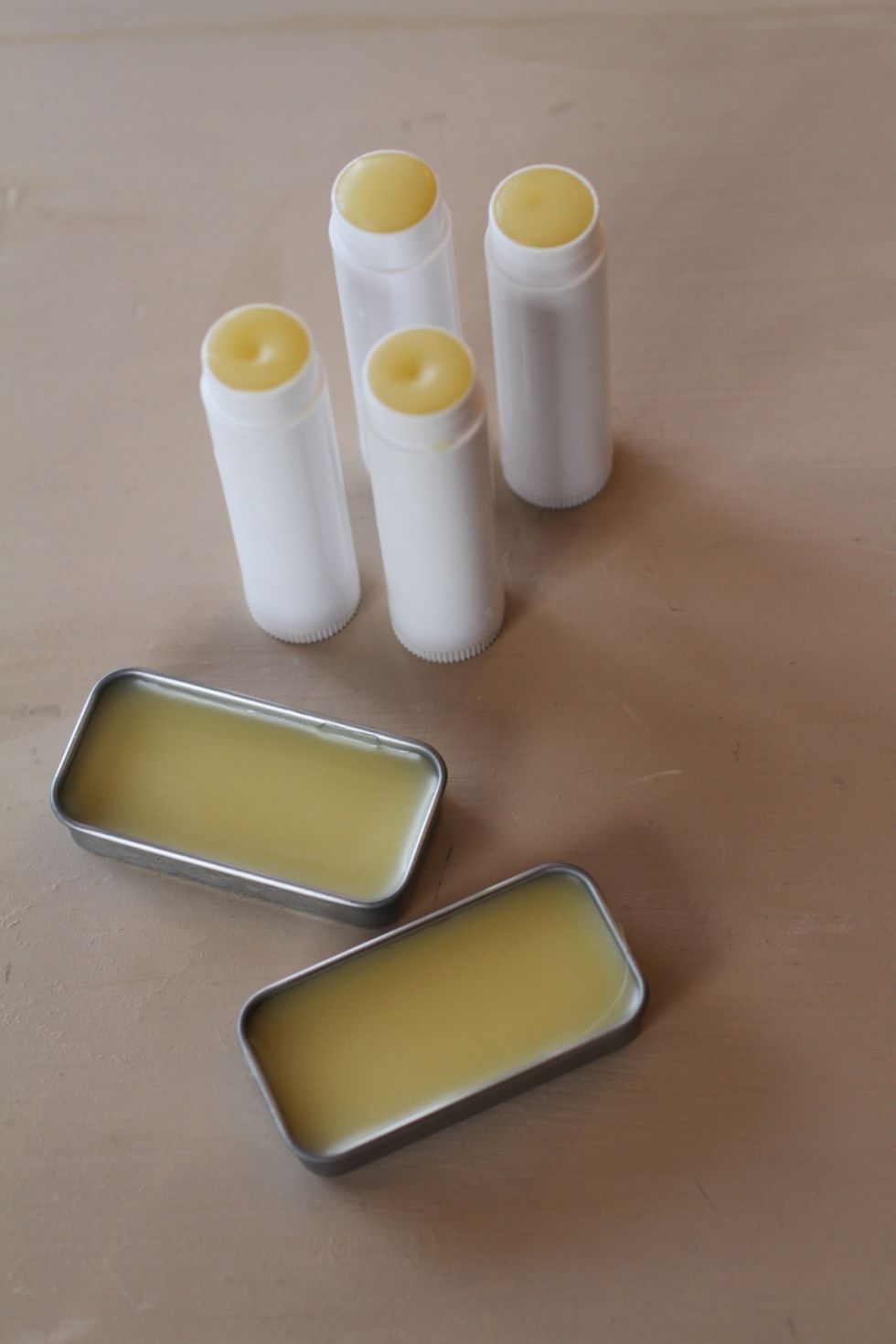 Let harden 15 minutes in your containers without disturbing.
See more tips and guides like these at www.theoldschool.com.
1 tbsp shea butter
3 tbsp olive oil
1tbsp + 1 tsp beeswax pellets
30 drops of essential oil of choice
Measuring spoons
Pot for boiling water
Wooden chopstick or alt disposable stirrer
10 lip balm tubes or other containers