100% natural lip balm, made with ingredients ground around your home.
18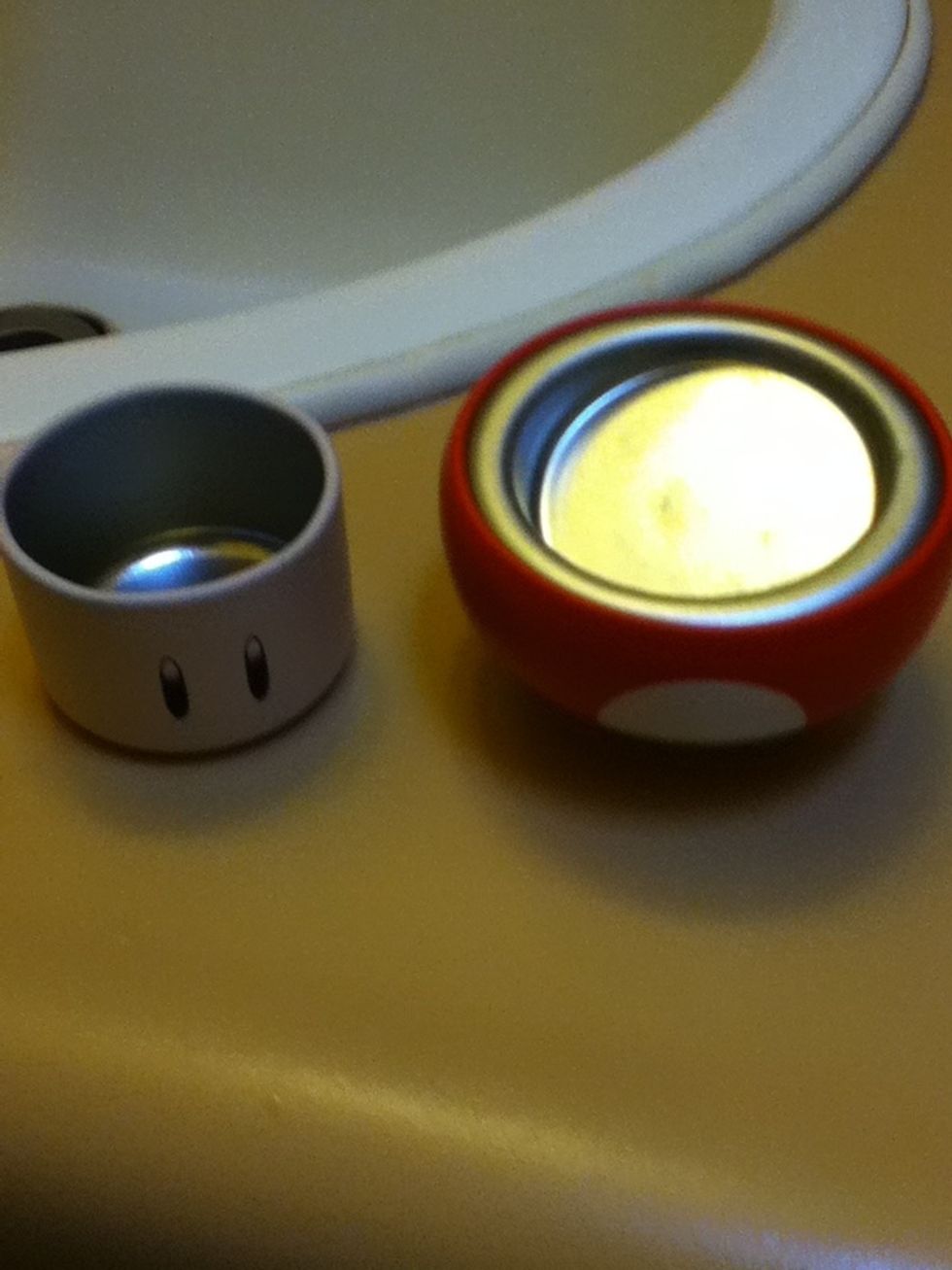 Wash your tin.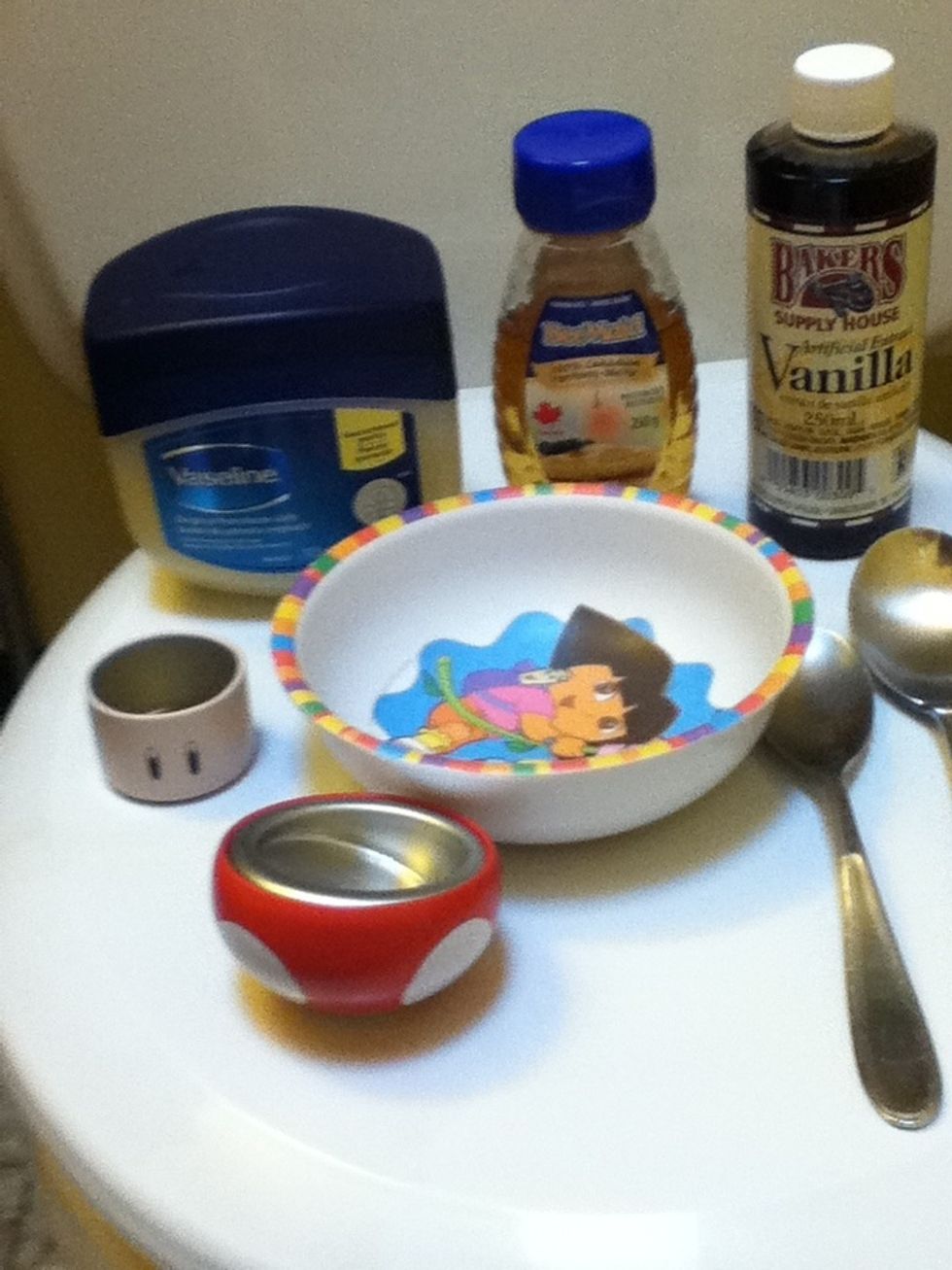 Gather your supplies. (Yes, that's my little sister's Dora bowl, and yes I am using a super Mario mushroom tin.)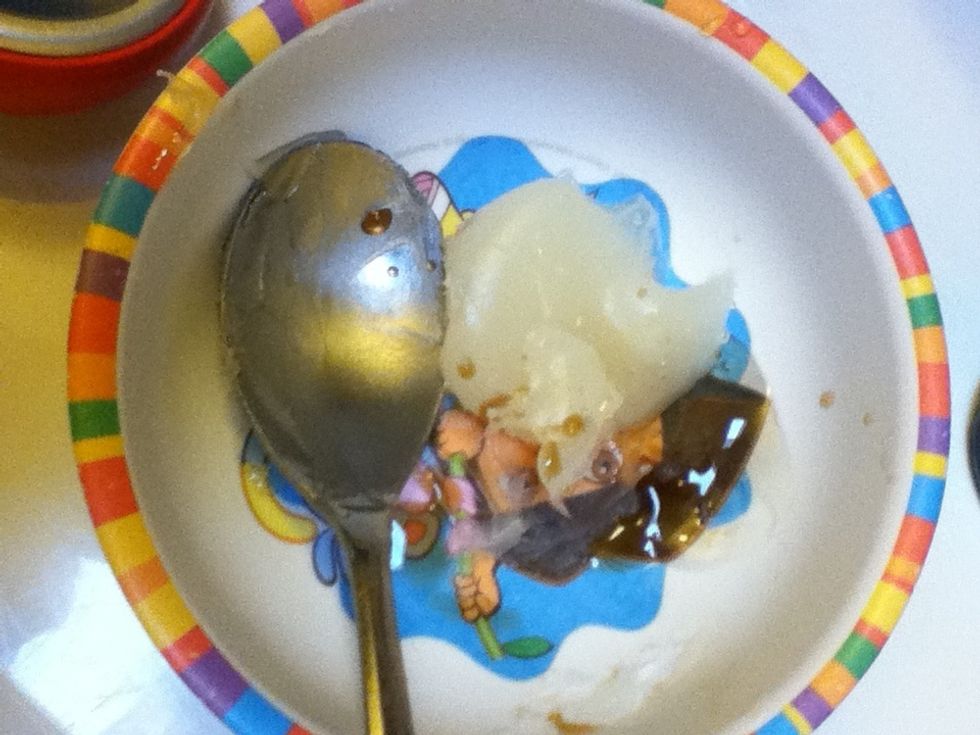 Put all of your ingredients in the bowl, and mix them together. If your adding glitter or food coloring, add it now.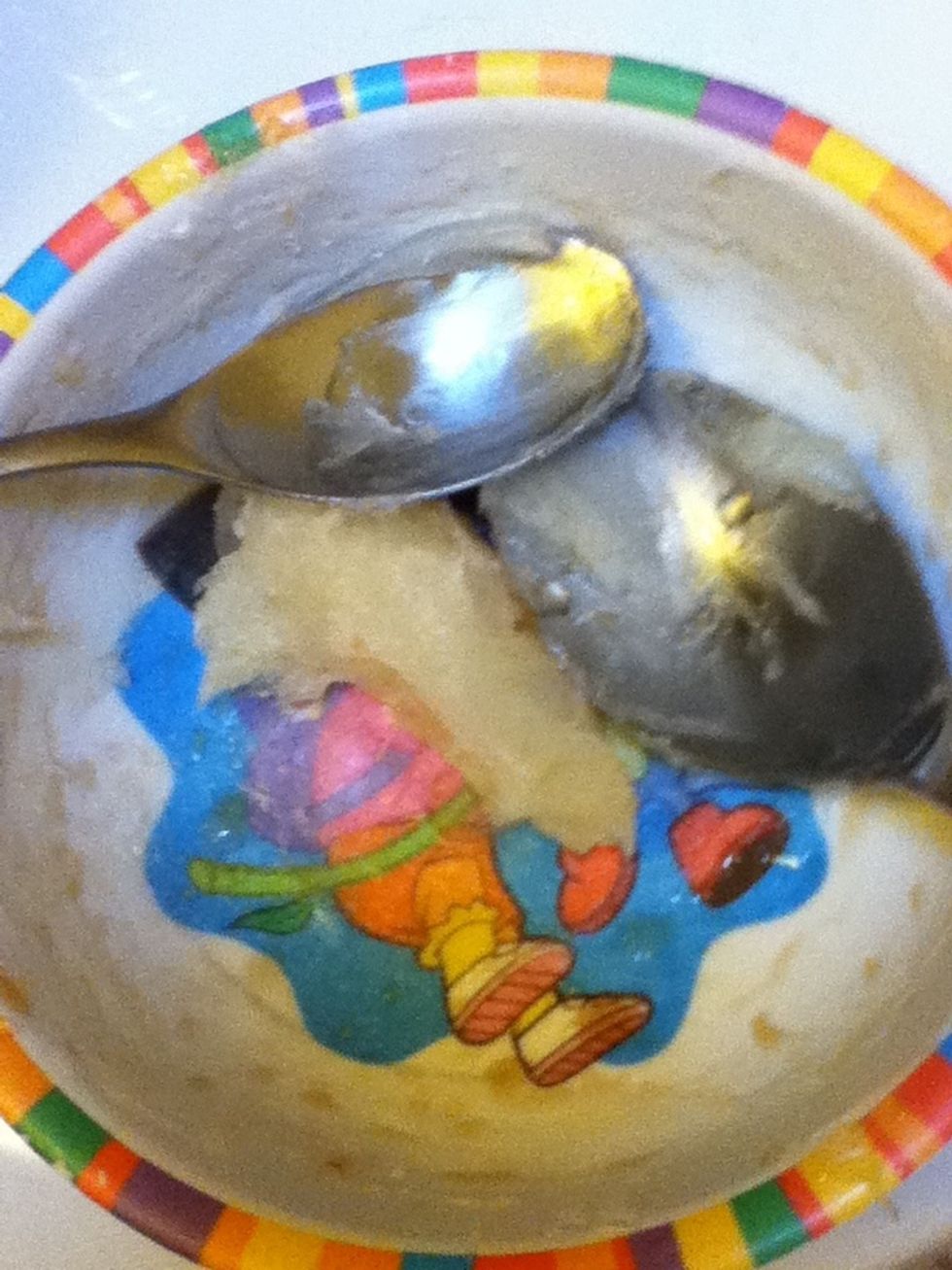 This is what your lip balm should look like.
Place lip balm in your tin and Tah Dah!
1.0Tbsp Vaseline (Petroleum Jelly)
1/2tsp Honey
1.0pch Extract (Vanilla, Mint, etc...)
1.0 Bowl
1.0 Teaspoon
1.0 Tablespoon
1.0 Tin
1.0pch Glitter (Optional, Ultra Fine.)
1.0pch Food Dye (Optional)