Make Linguini With Creamy White Clam Sauce
2397
My stars.(Chopped Can of clam is optional, if you cant find fresh clams, use two small cans of chopped clams.)
Before we start cooking, take the fresh clams and put them in a bowl of cool water for 30minutes. The clams will clean itself out by discarding the sand from inside the shell.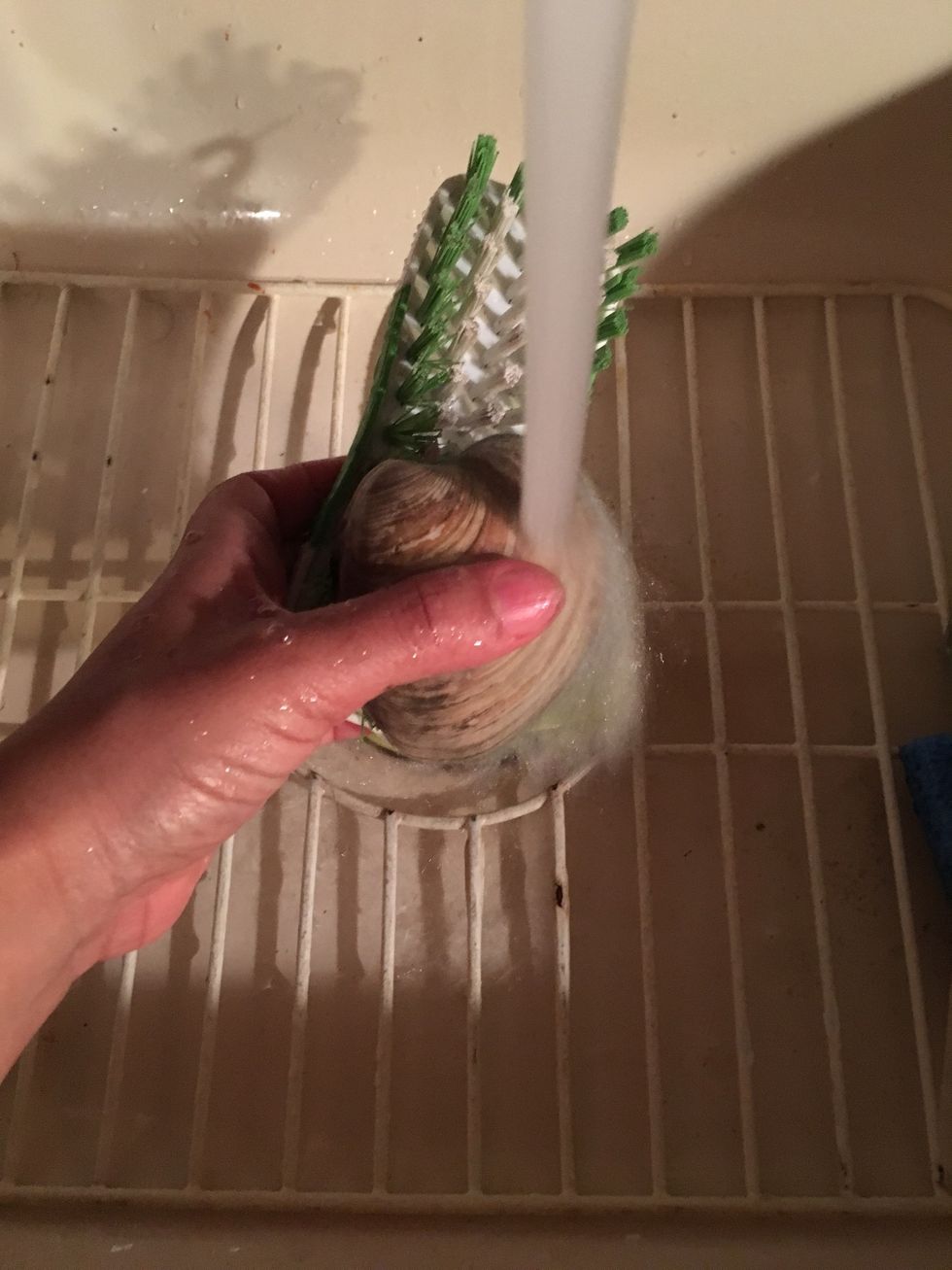 After the 30 min is up we will place each clam under running water and scrub the clams to remove any grit or sand on the clam
There are a few ways to shuck a clam. The method I use is and easier way ( well in my opinion)to open the clams instead of using a sharp knife and piercing its muscles. Preheat your oven to 450f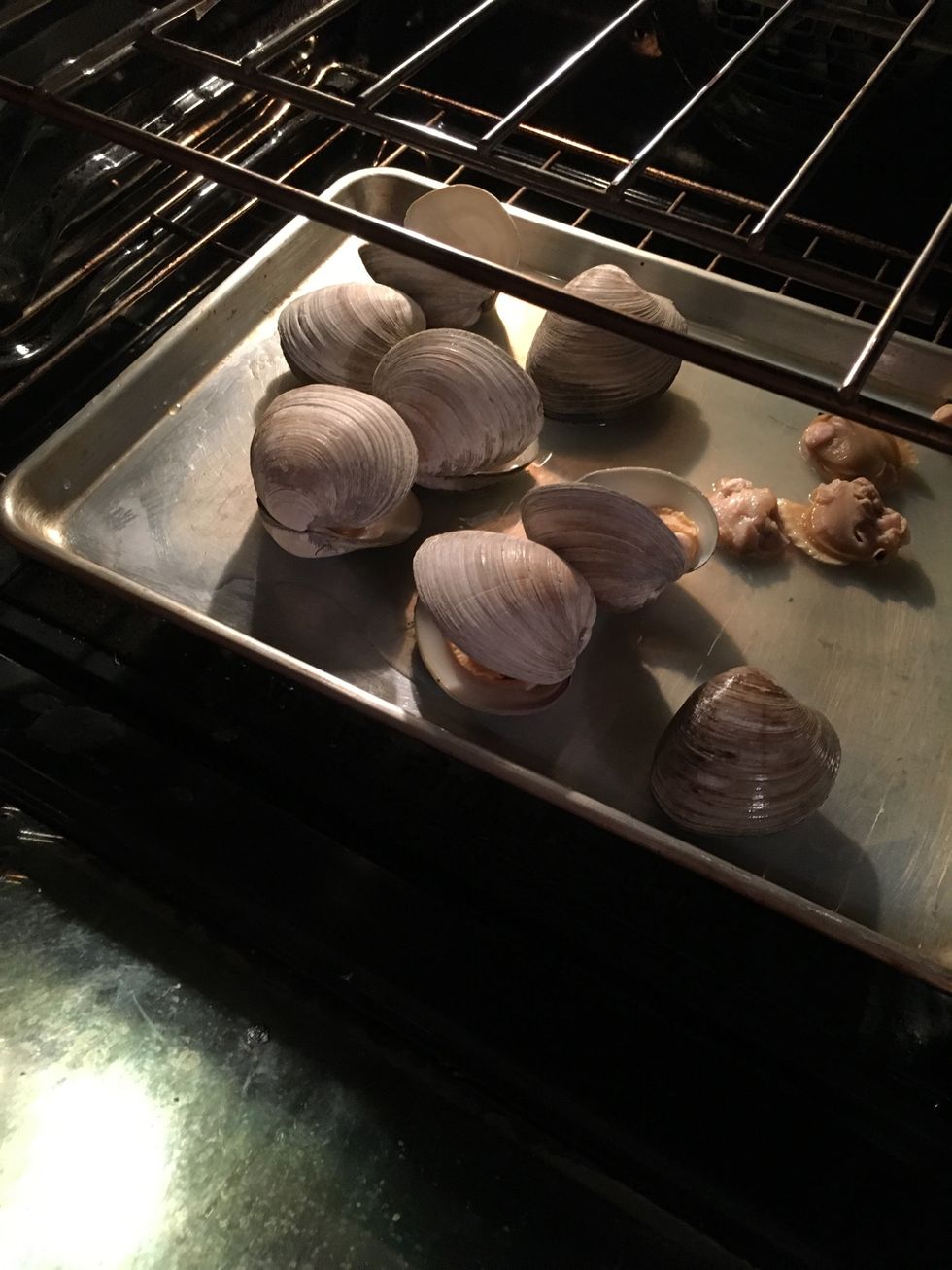 Place all your clams on a cookie sheet with sides and bake them for 5-6 minutes or until all the clams have partially opened. (This is my second batch of clams that are in the oven😉)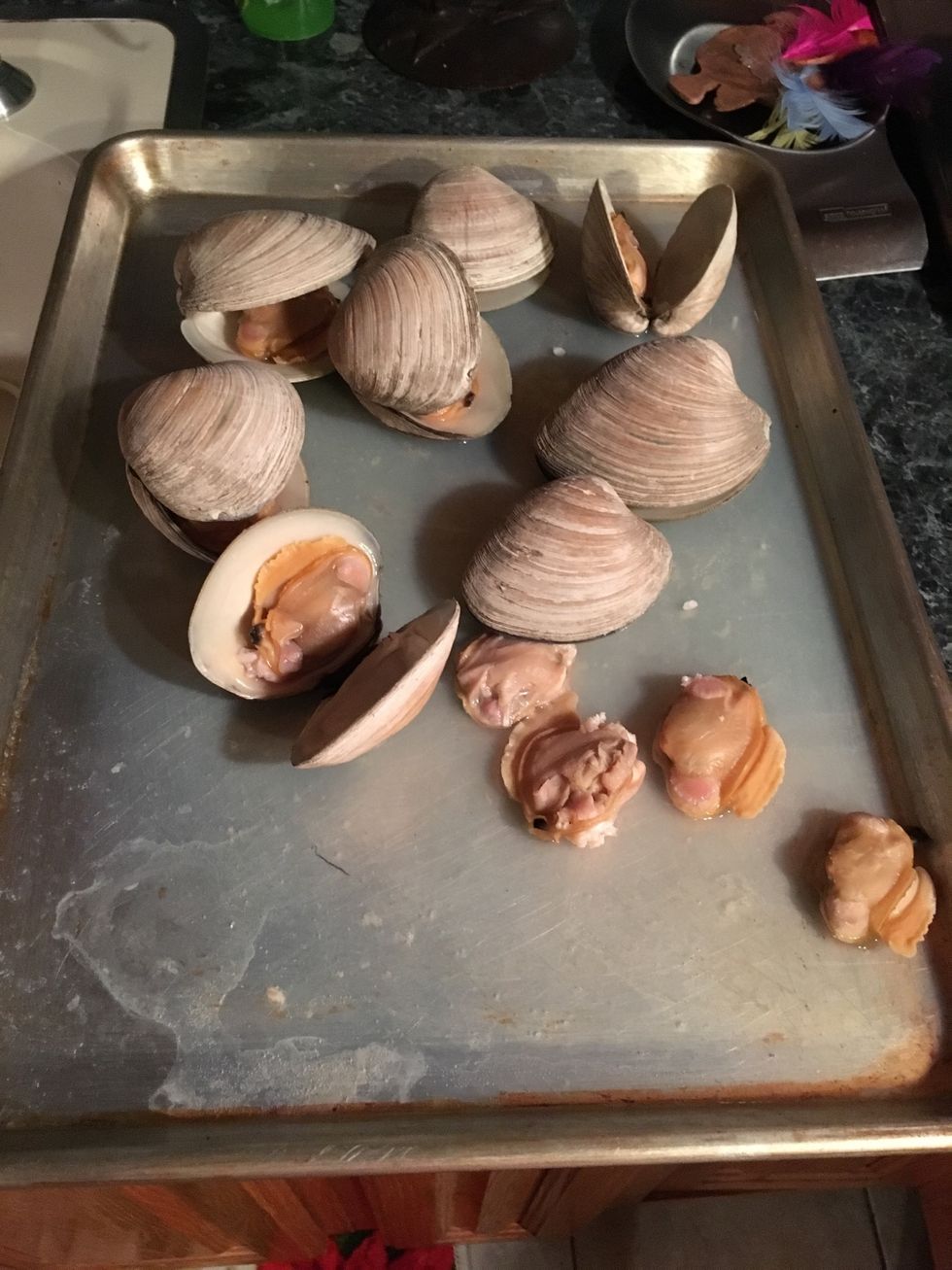 Cool the clams a couple of minutes. The shells are hot.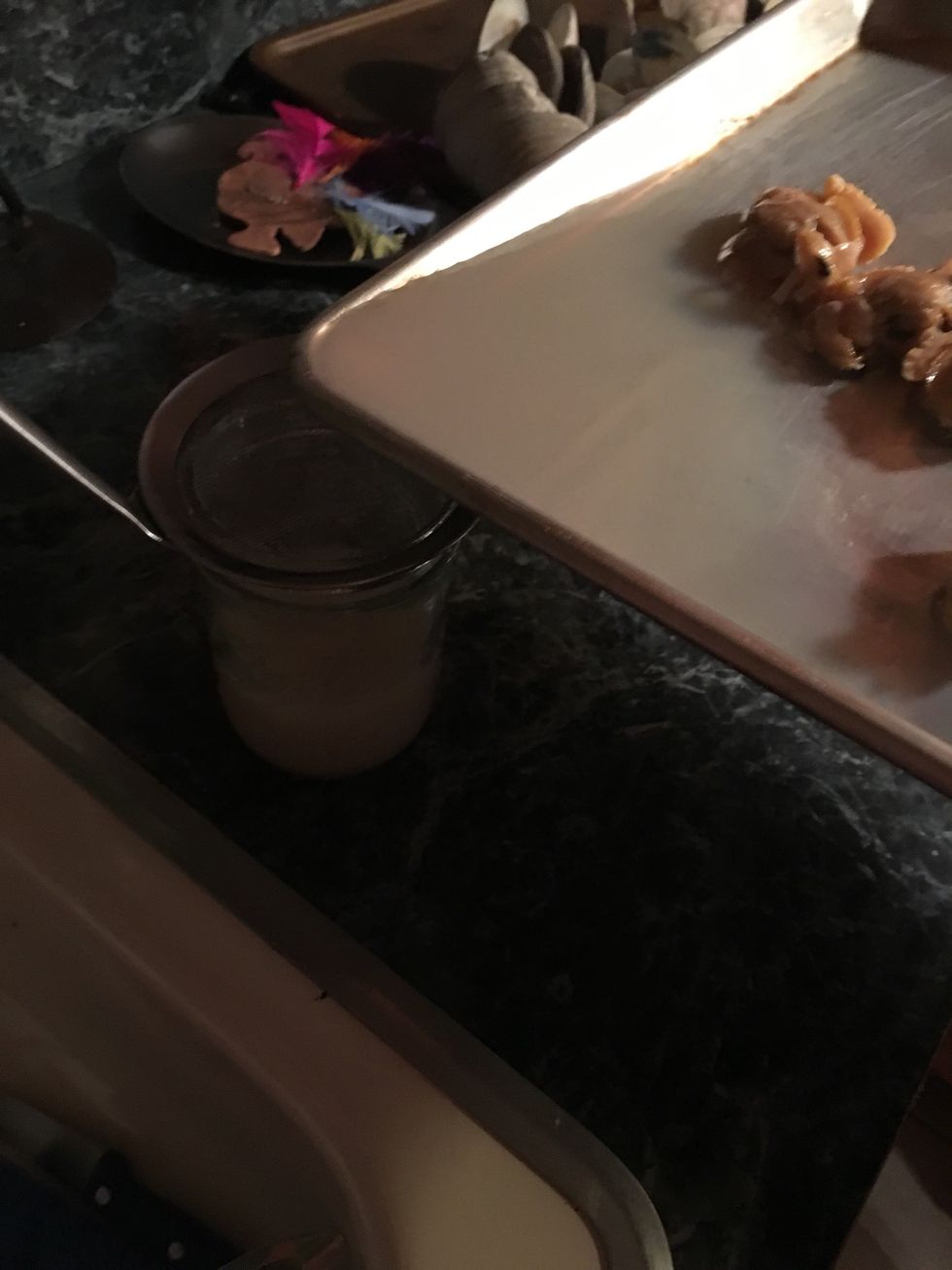 Now let's make sure there is no sand in the juice. Take a sieve and set it over a bowl or jar. Slowly add the juice and discard whatever is on the sieve.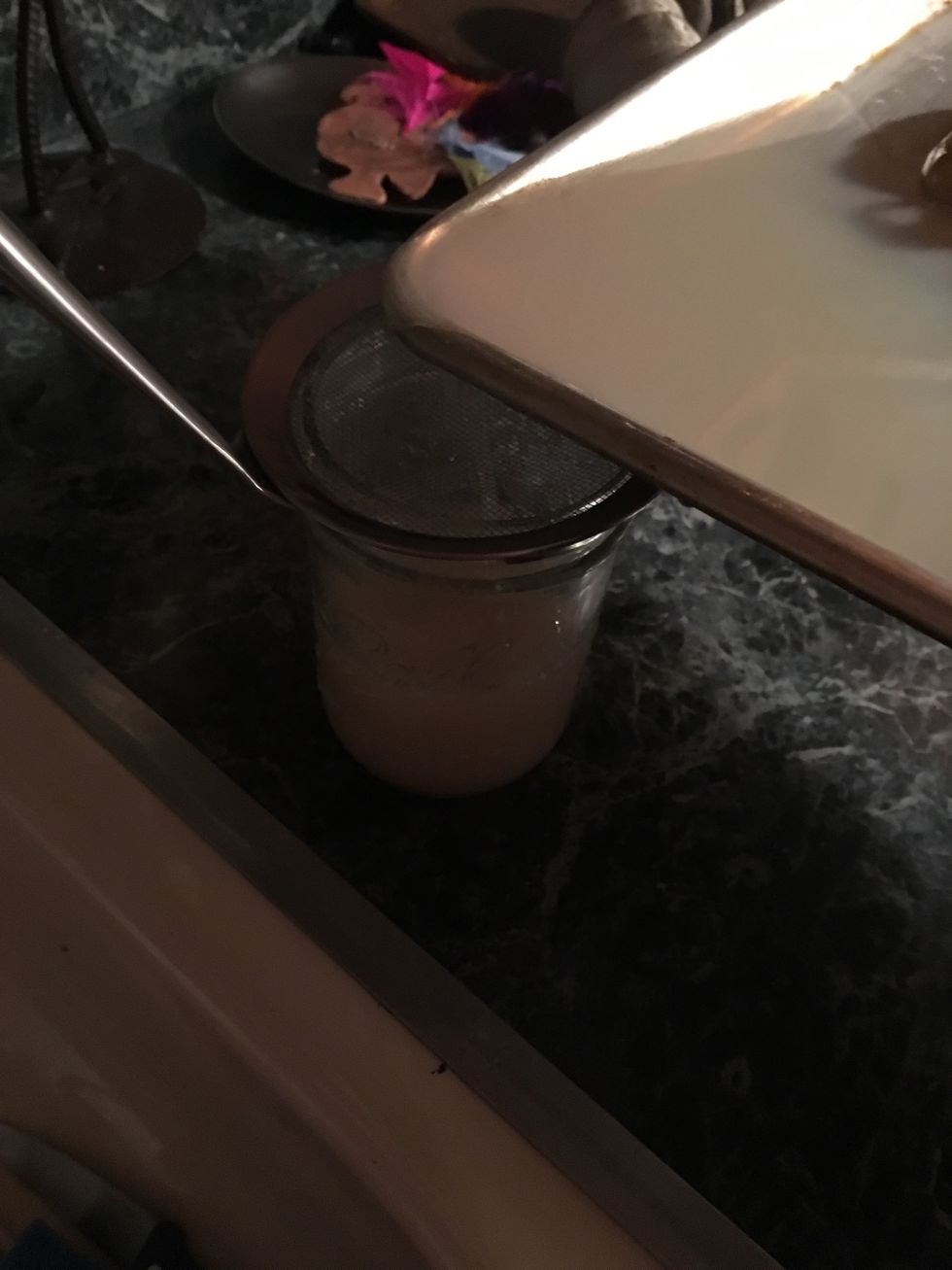 Like so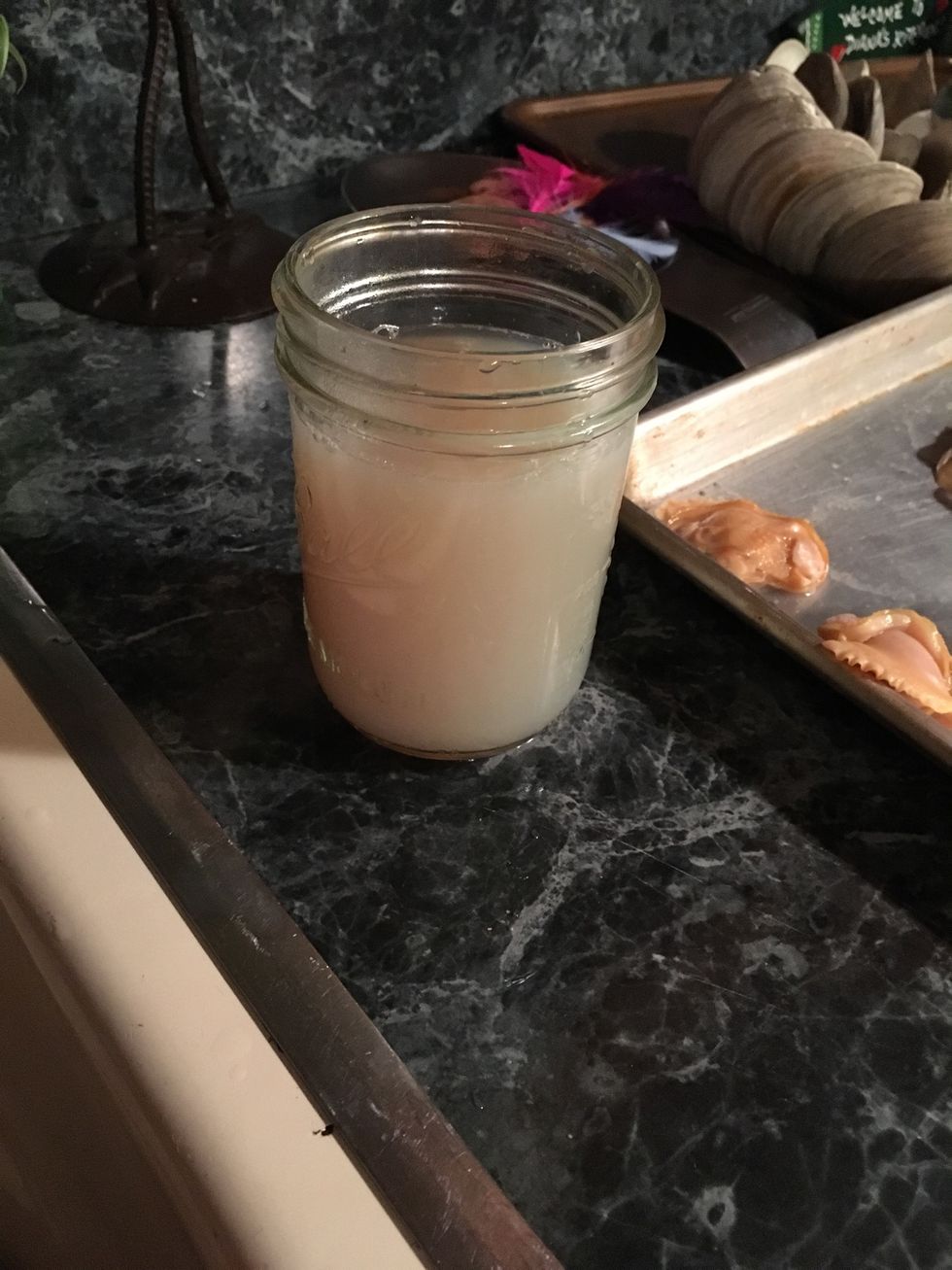 There should be about 2 cups worth of clam juice. Set aside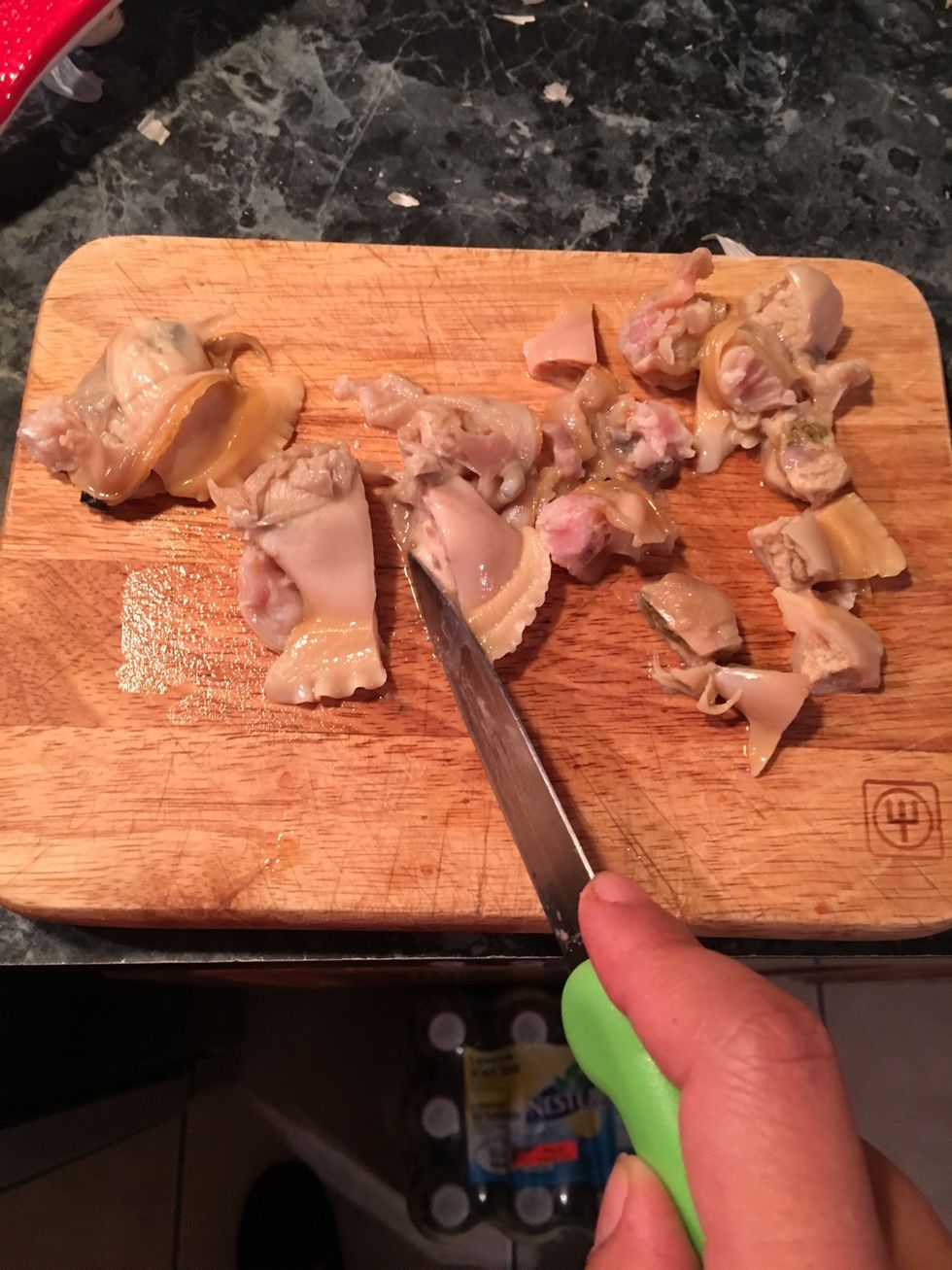 We will now go on to the clam meat to chop each one into bite size pieces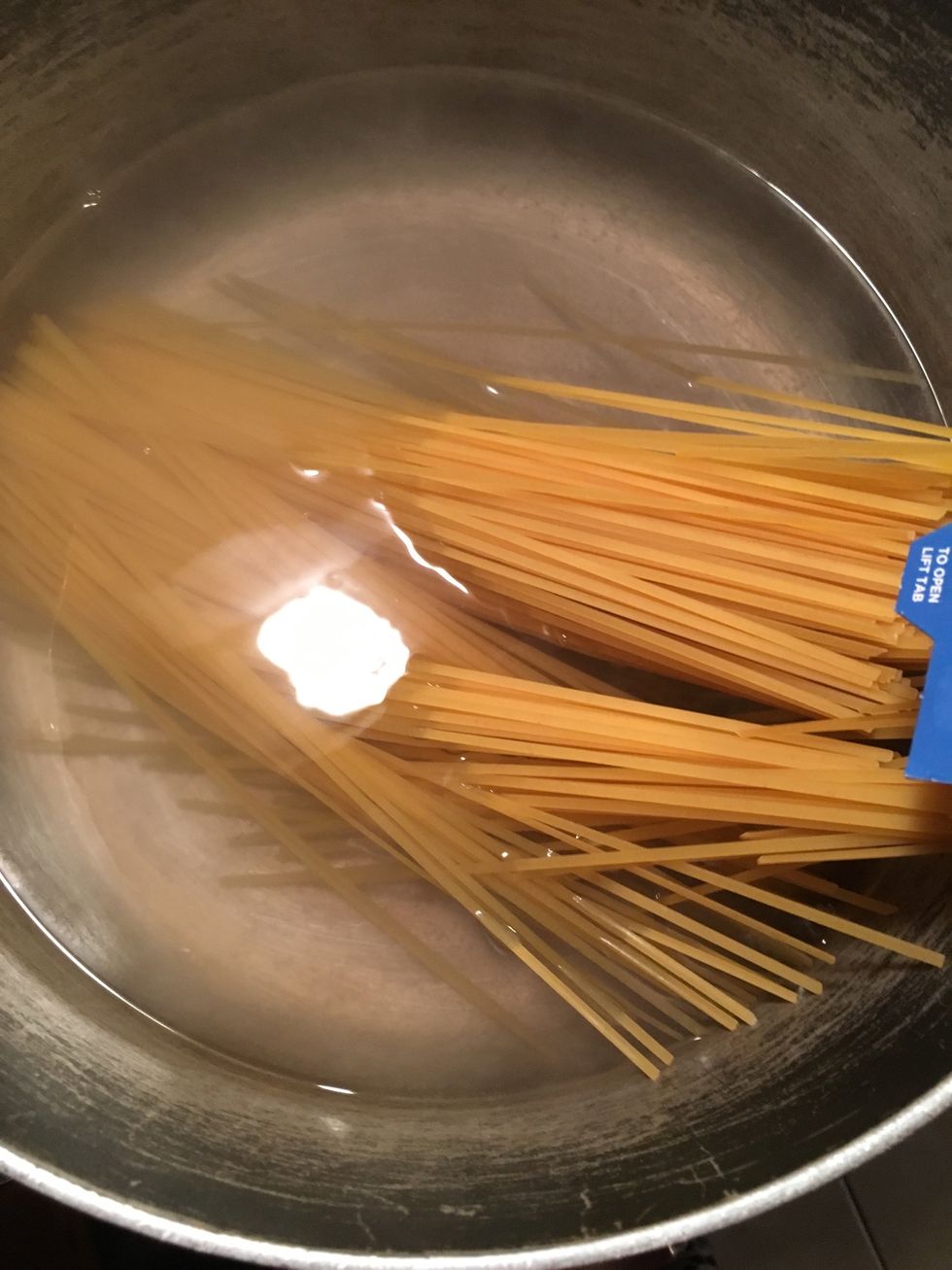 While we are chopping take a large pot of water, set it over medium heat and cook the linguine per the box's instructions. I like my pasta al dente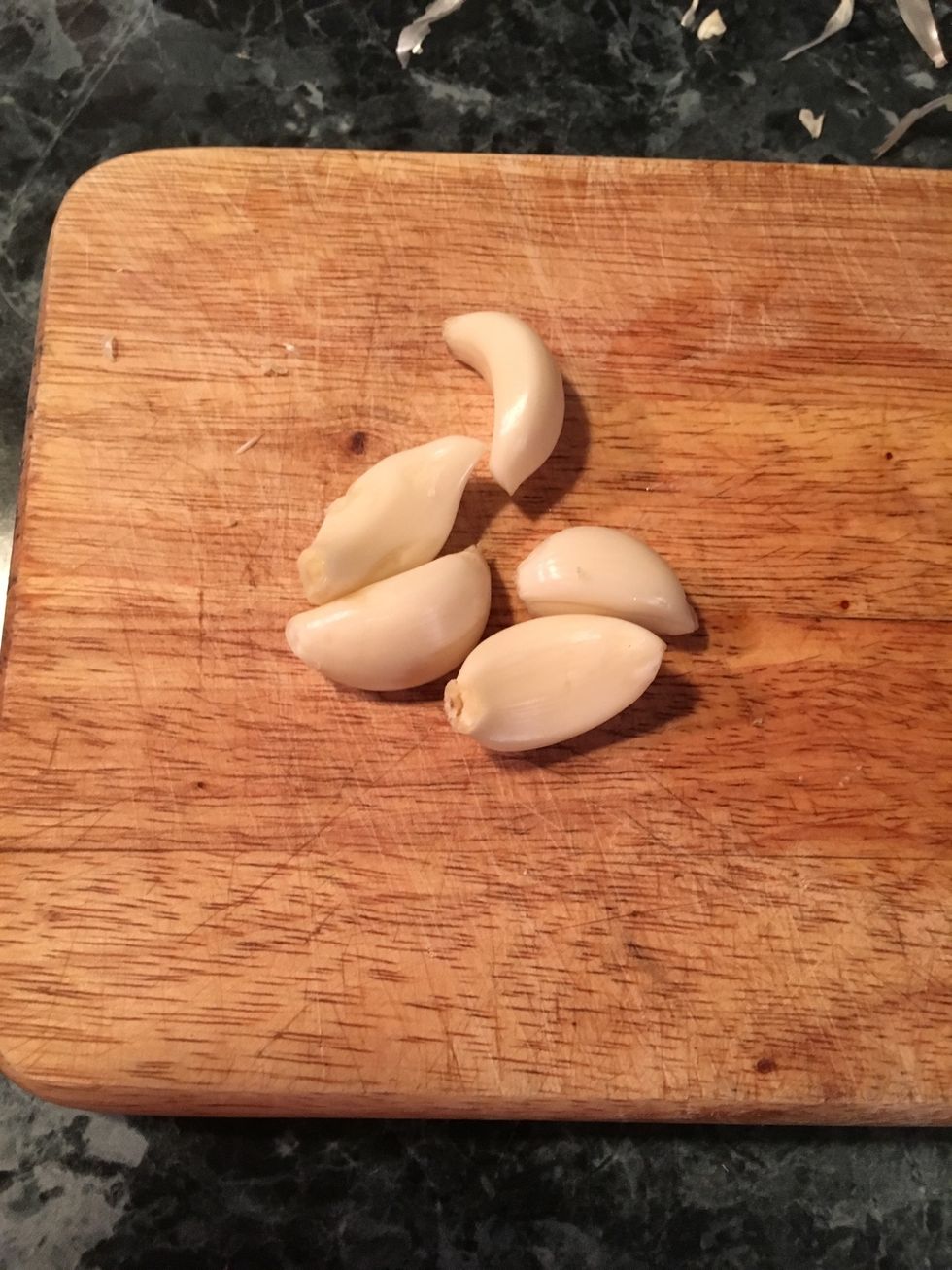 When you're done chopping your clams set them aside and start chopping the garlic.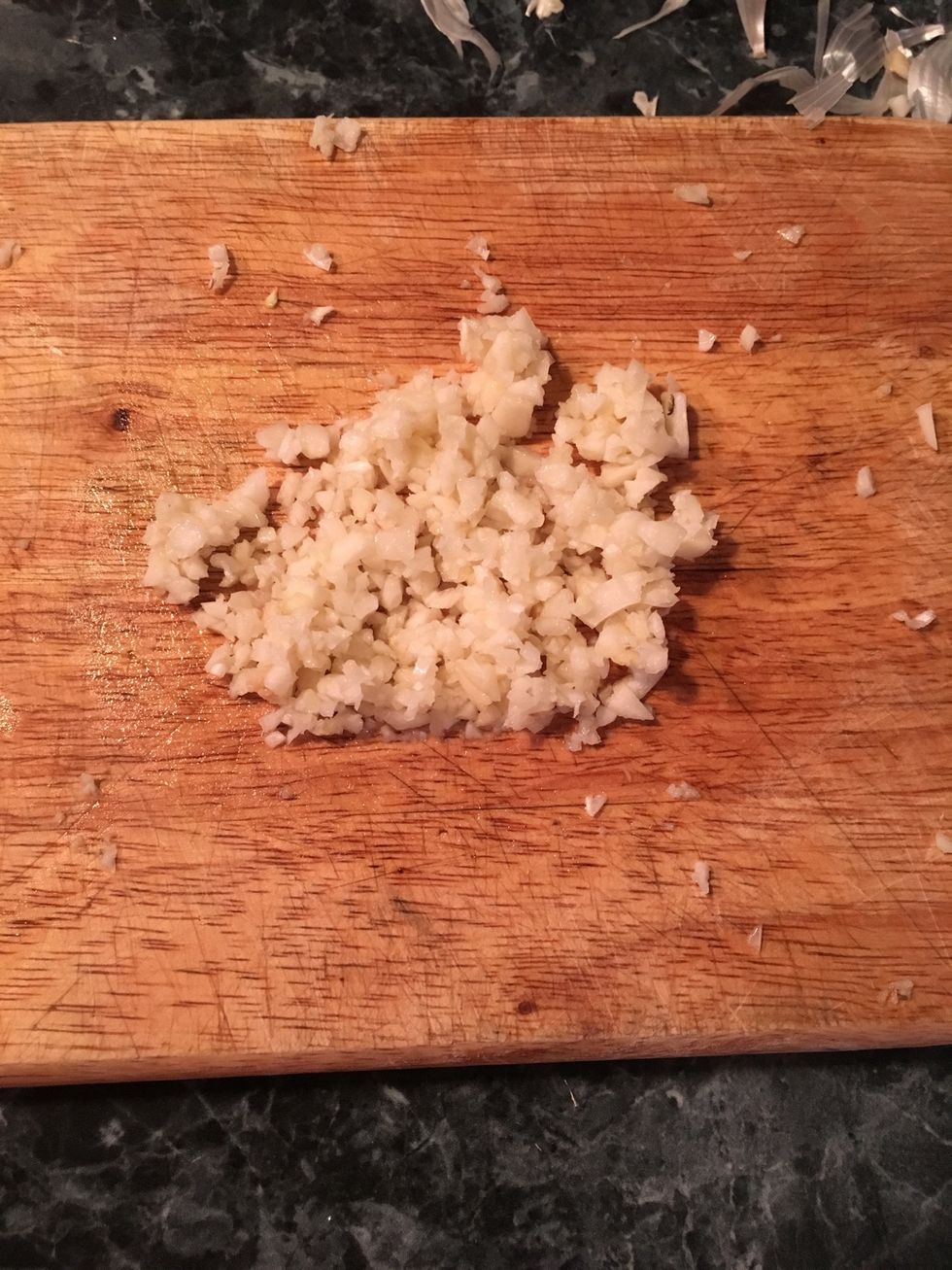 Like so 😏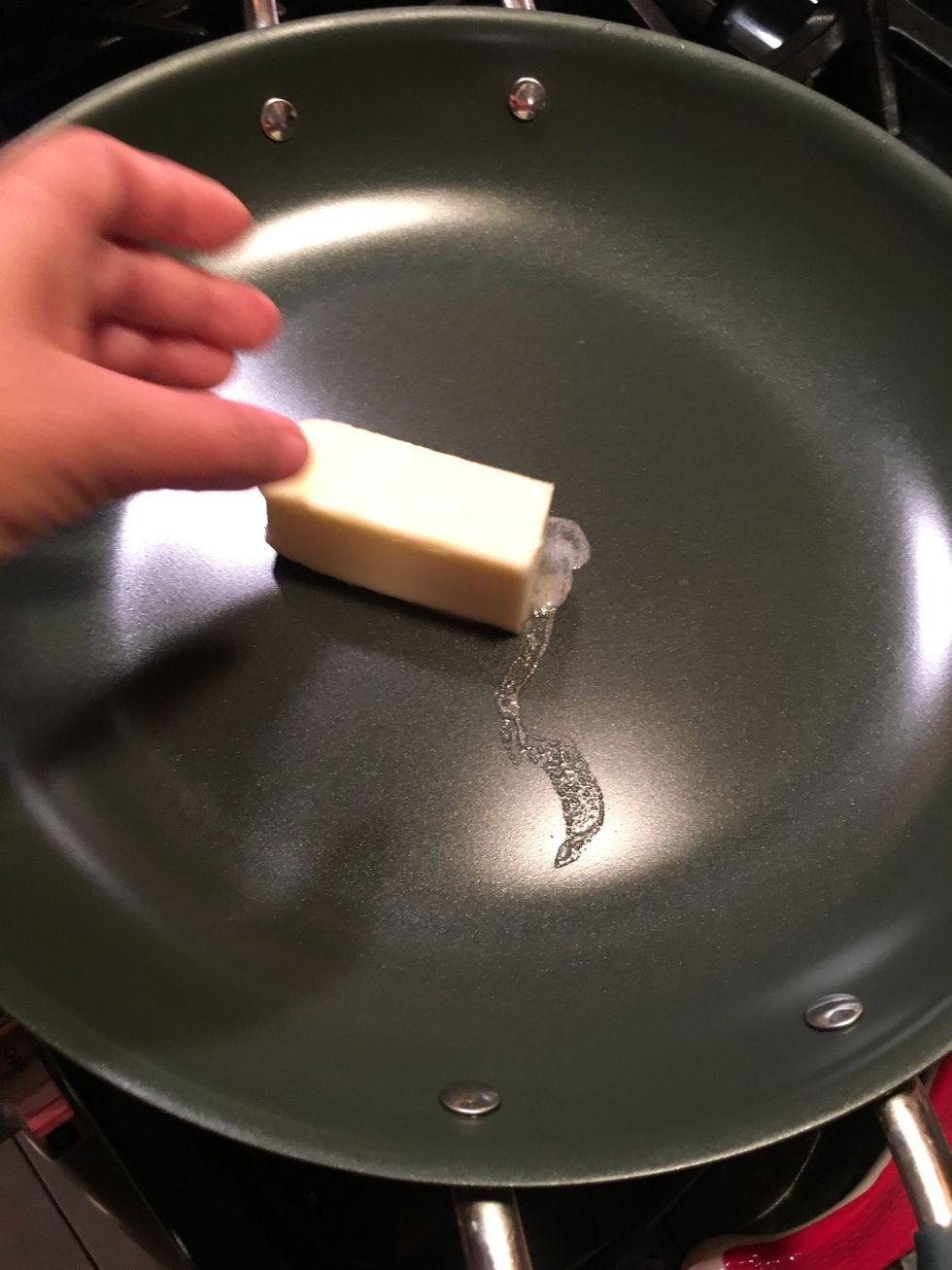 Let's start cooking, take a large frying pan and set it over medium heat. Add the butter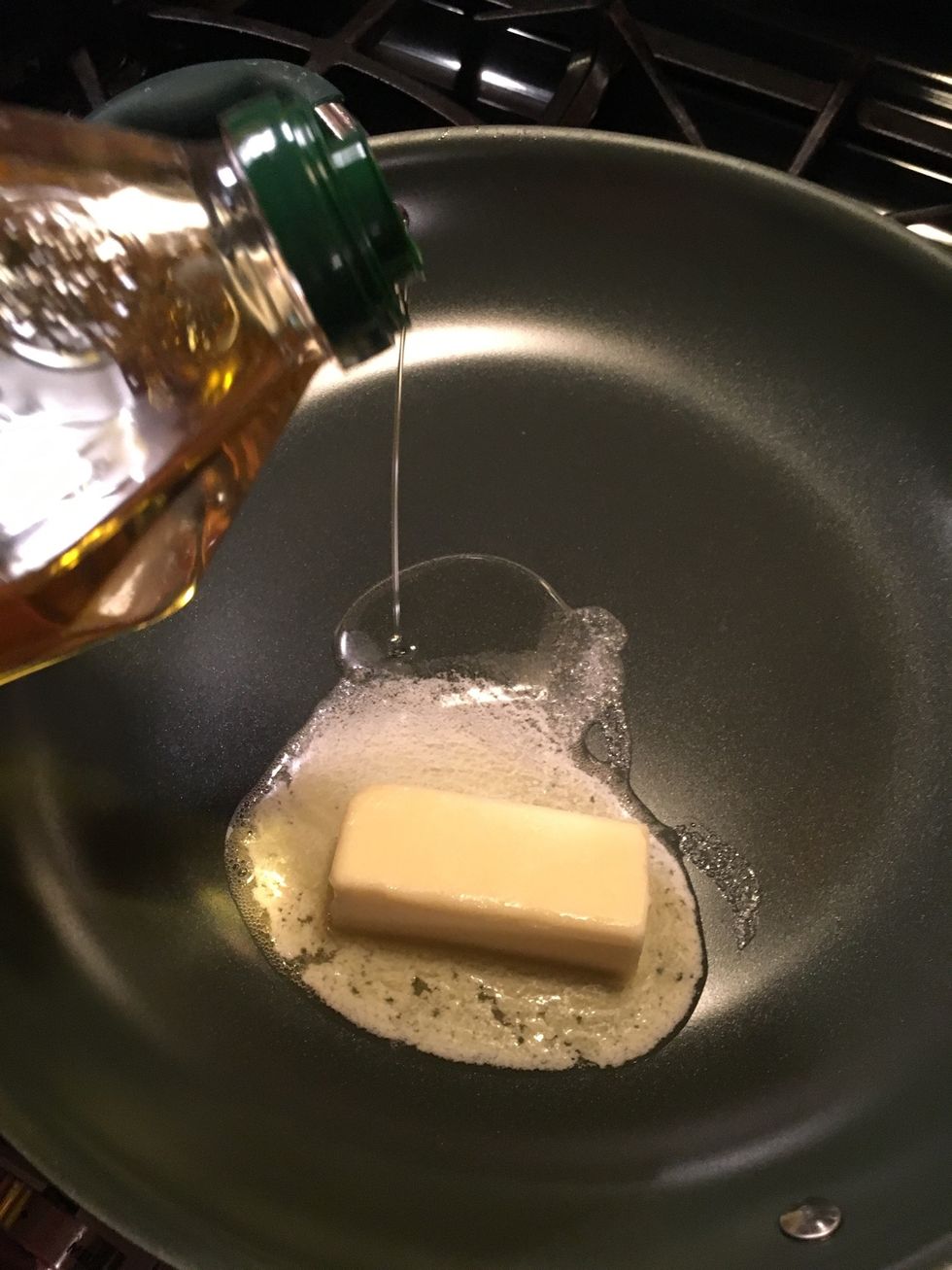 And the olive oil to the butter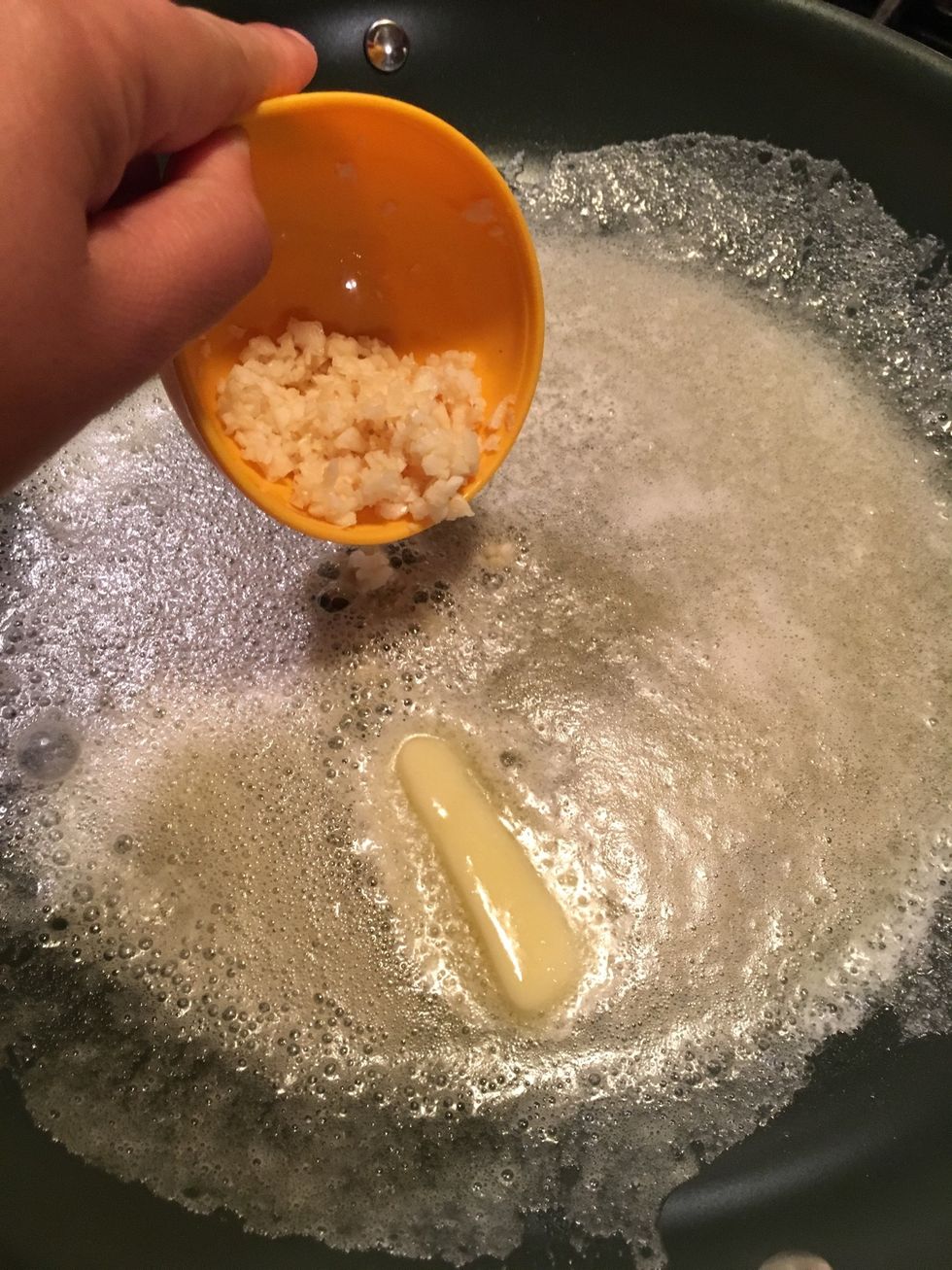 To this add the garlic. Stir fry it a few seconds until the butter and oil mixture is fragrant.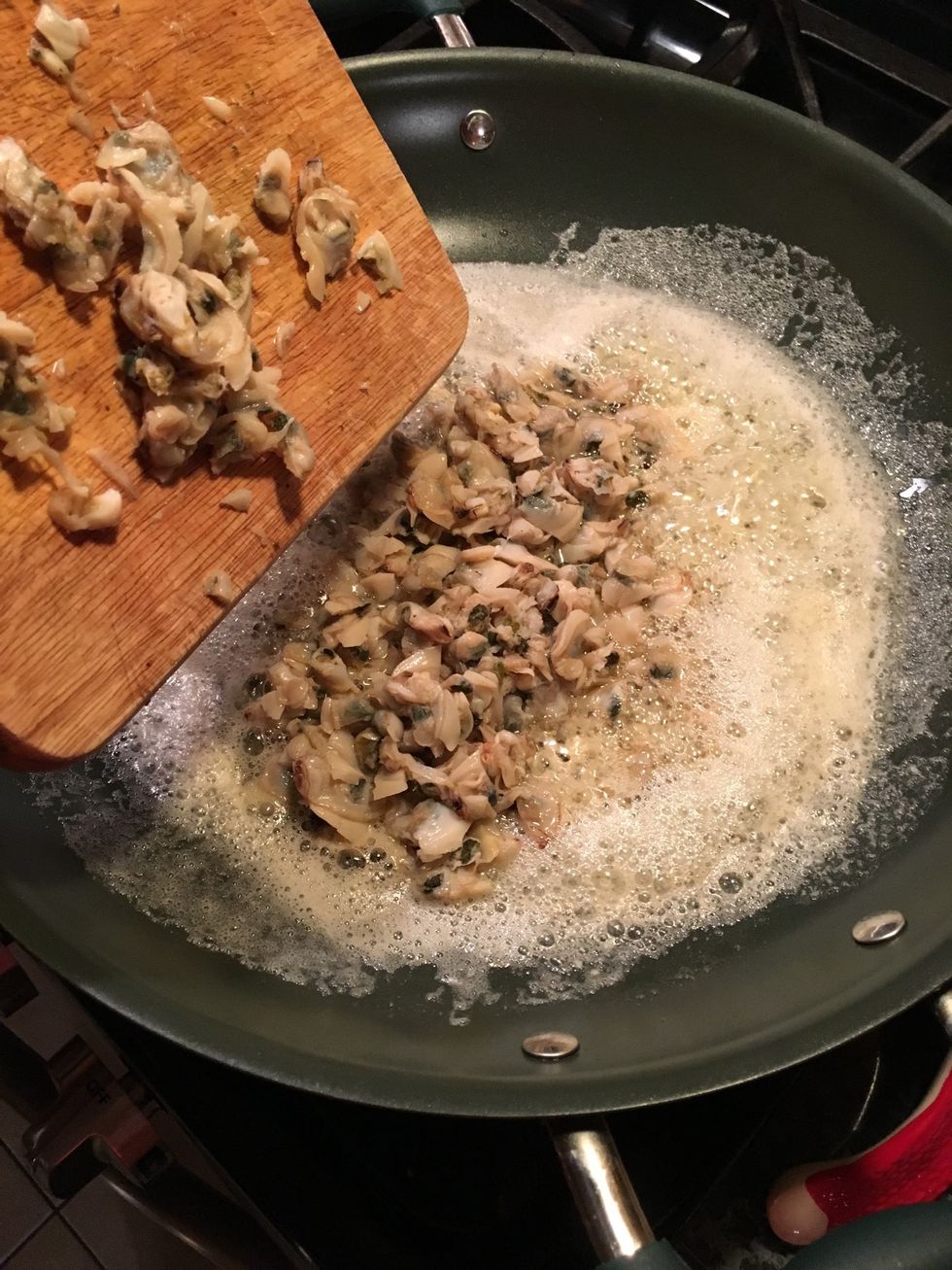 add the fresh chopped clams to the garlic butter mixture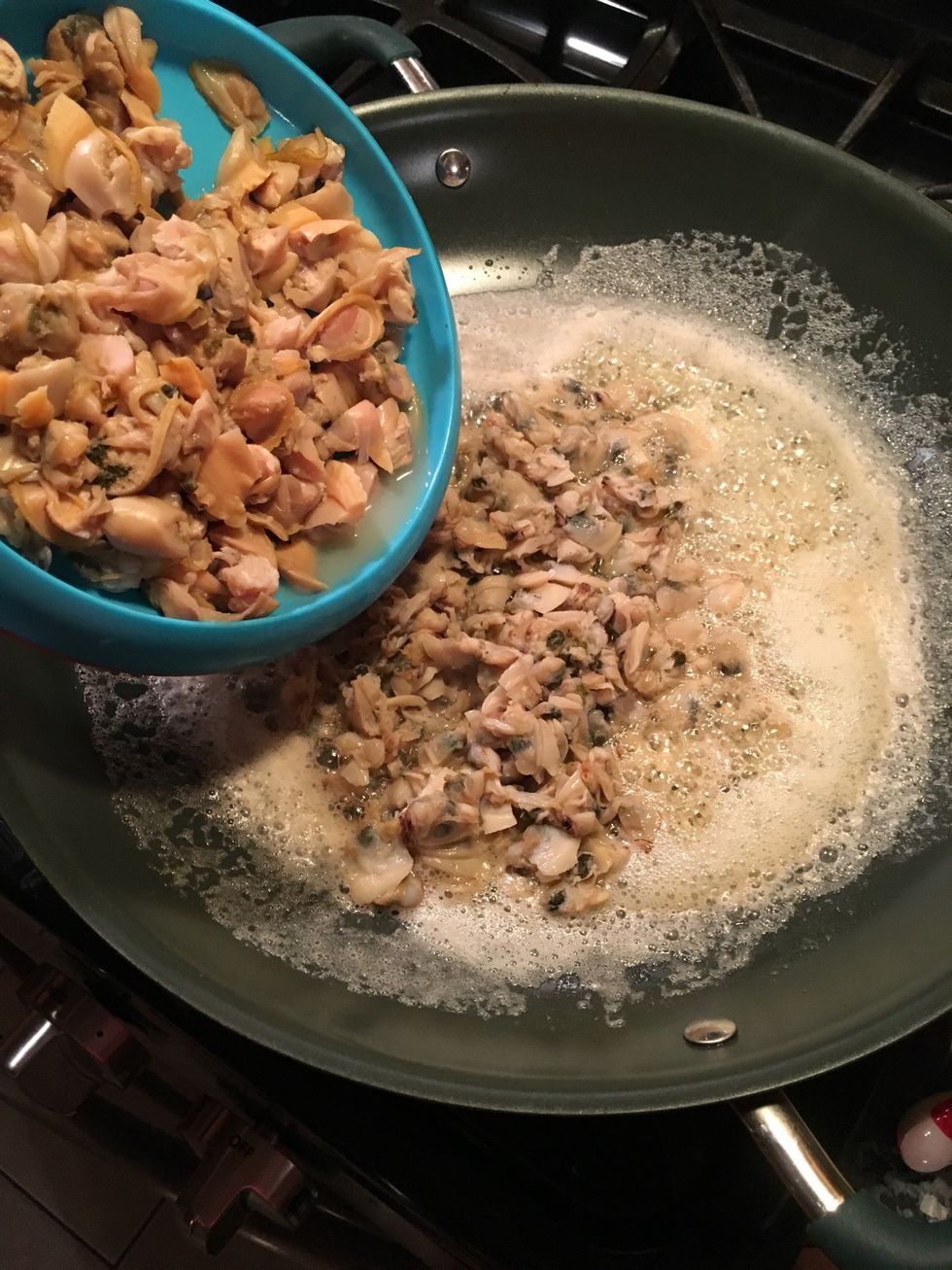 I'm adding more chopped clams.( I used canned)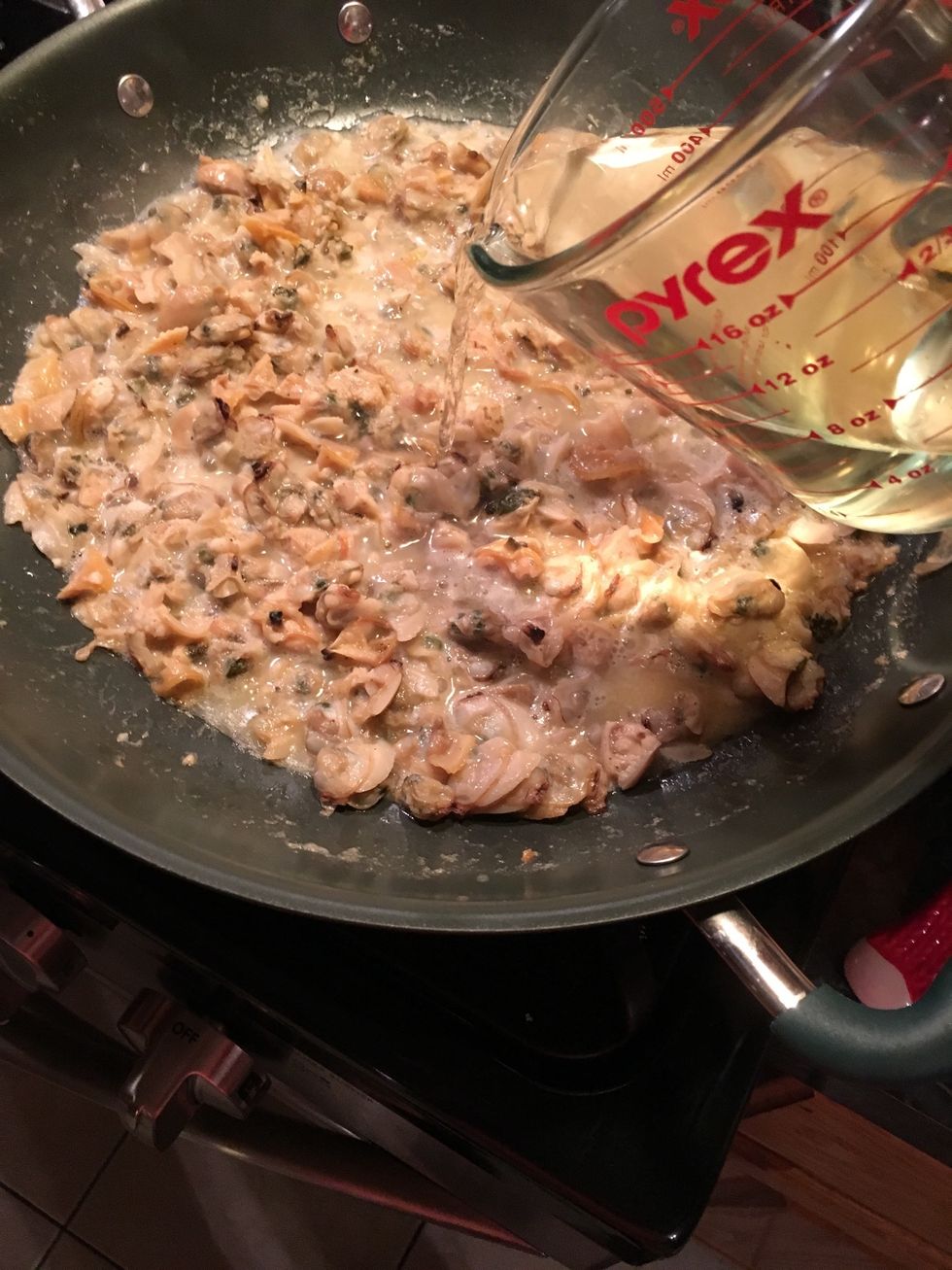 Next up add the white wine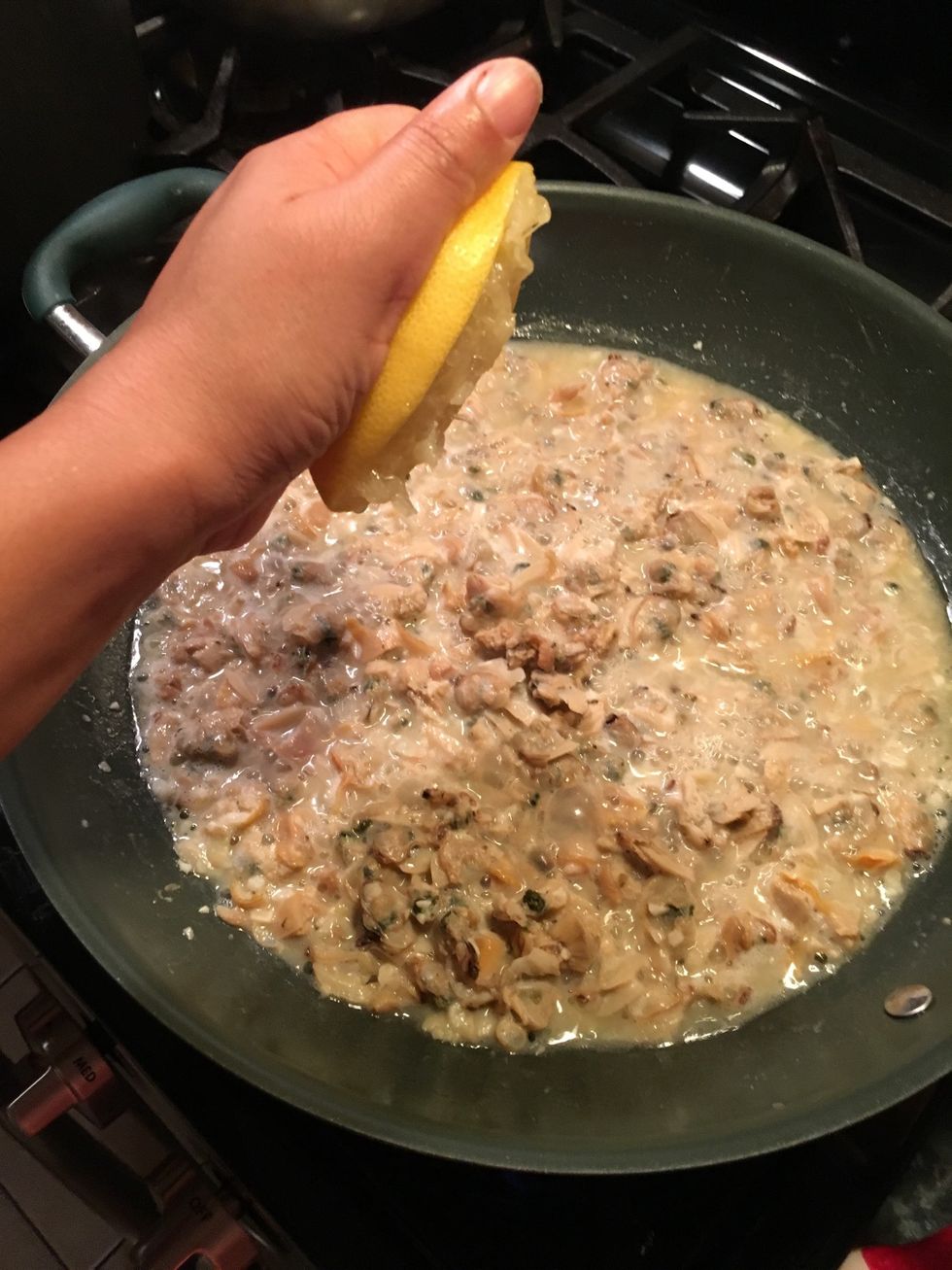 The lemon juice too.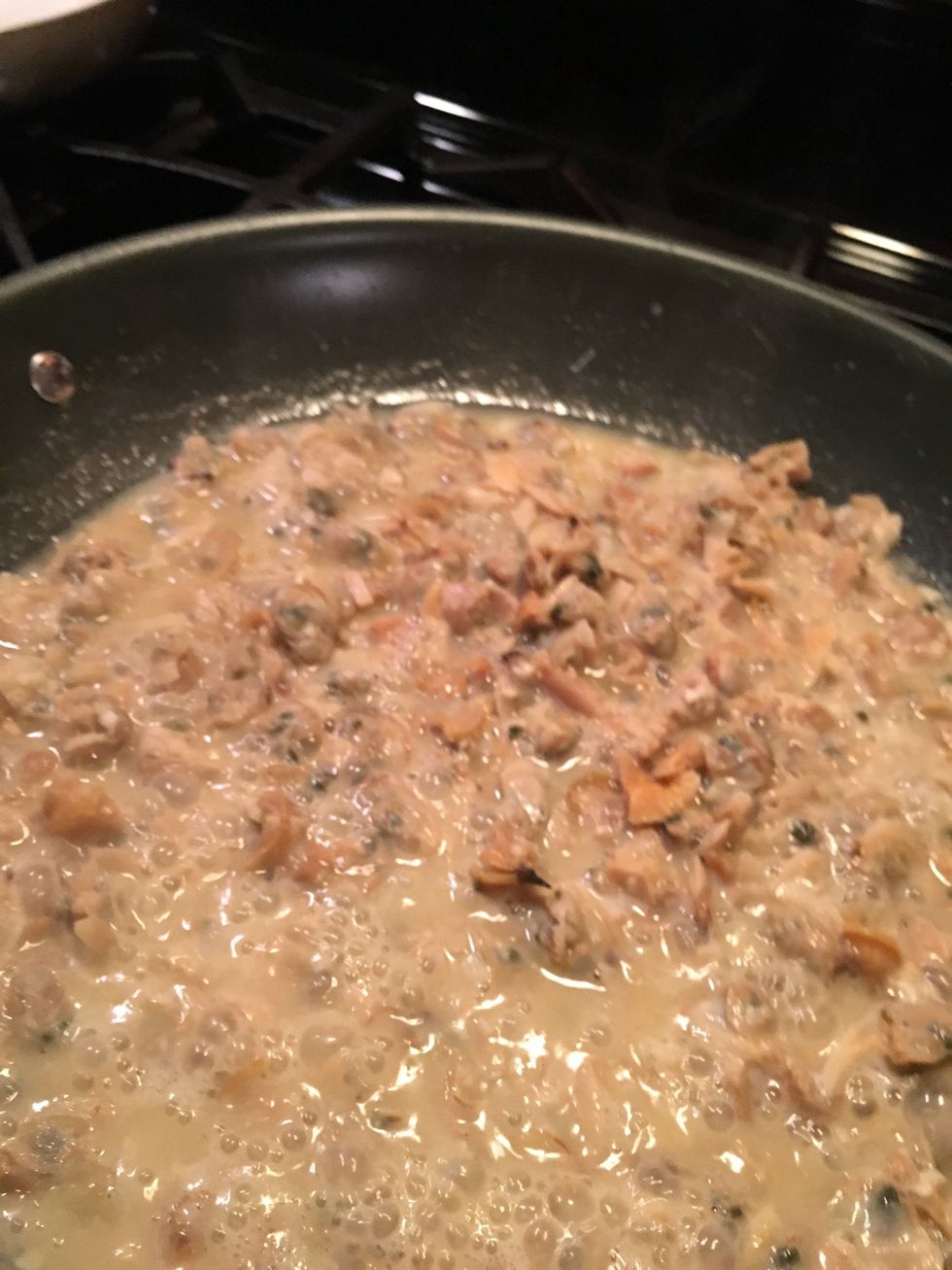 Let this cook for a few minutes over medium heat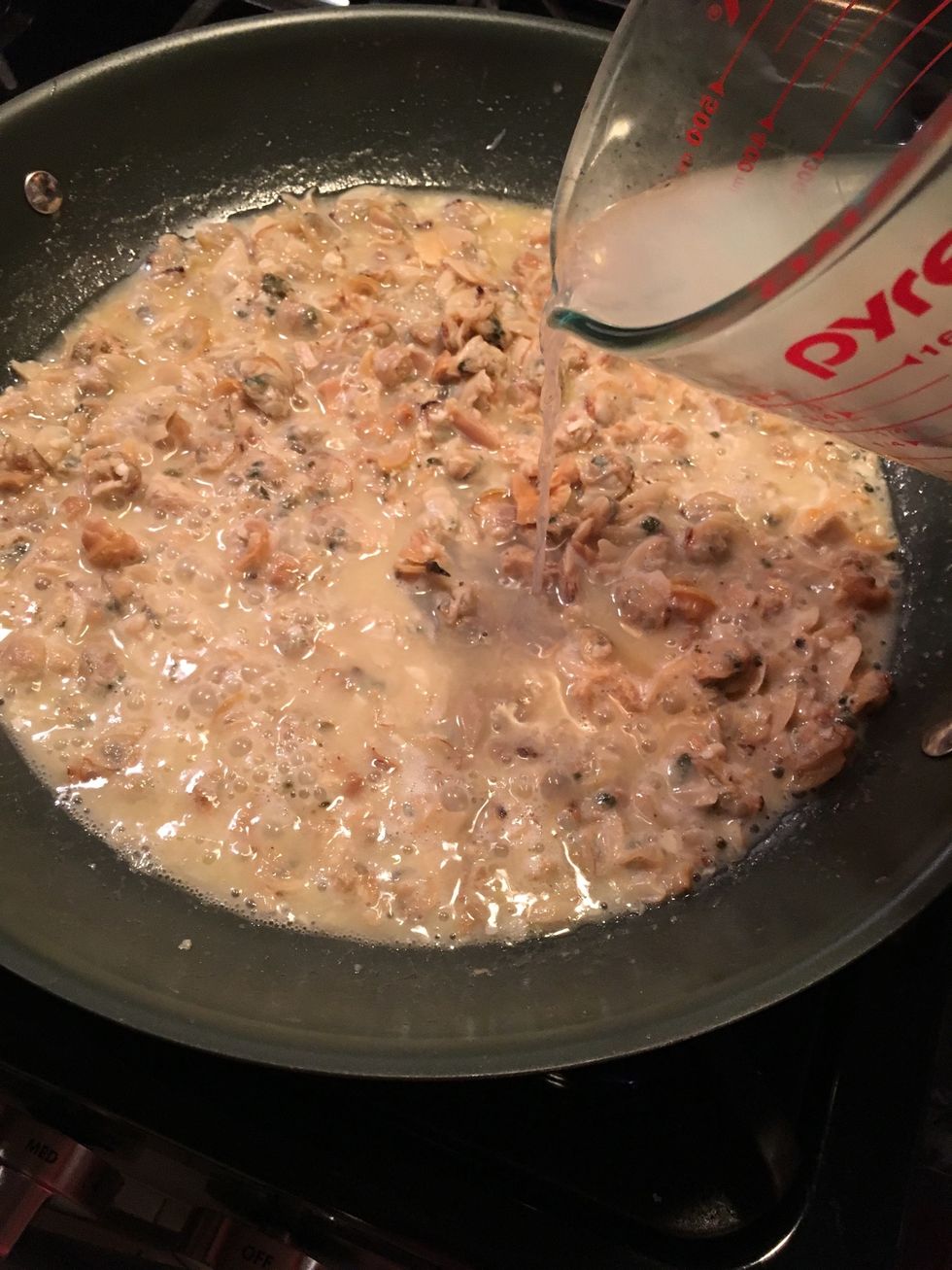 Now add the reserved clam juice. Save 1/4 cup in case it gets too dry at the end.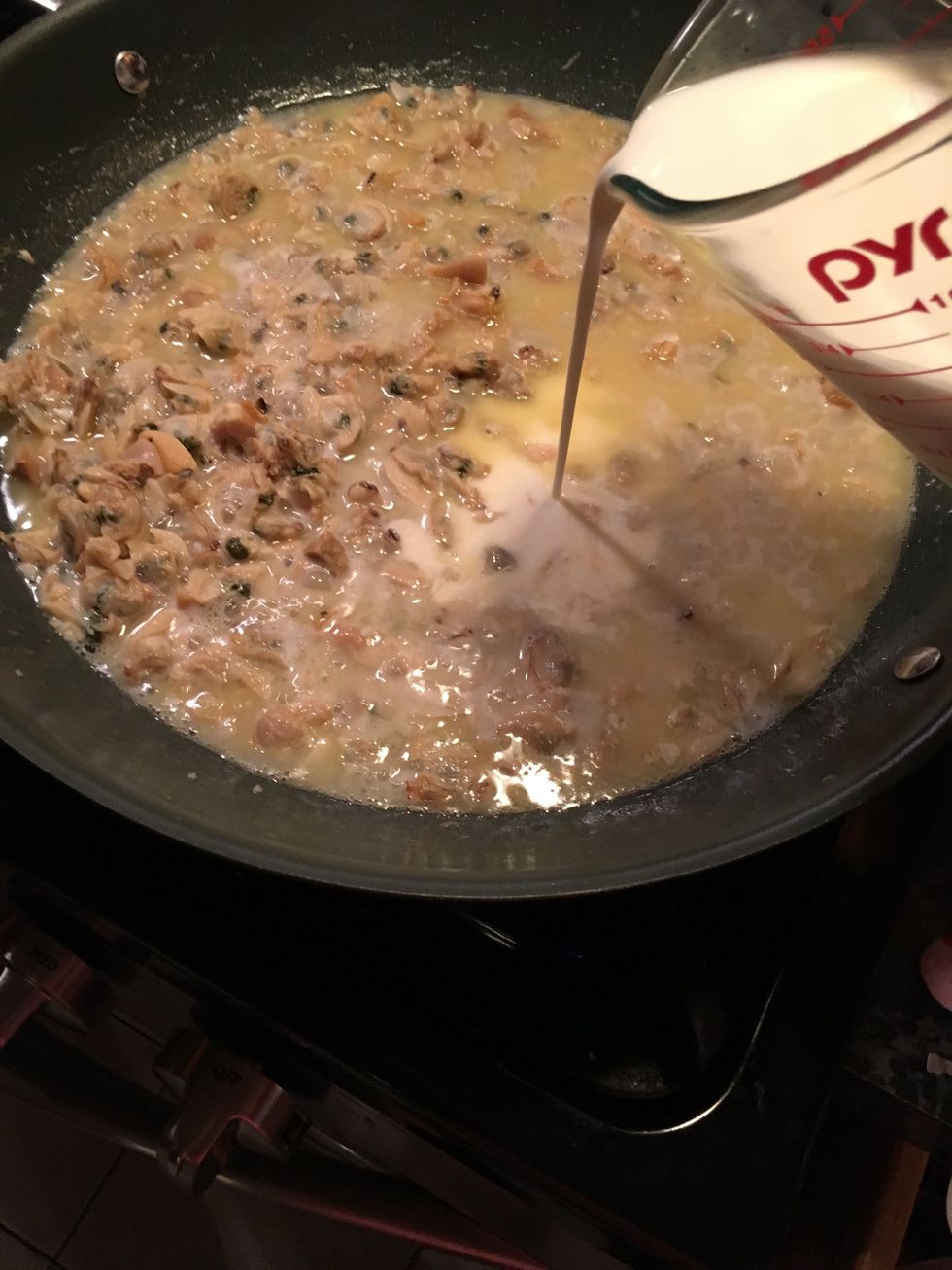 And the heavy cream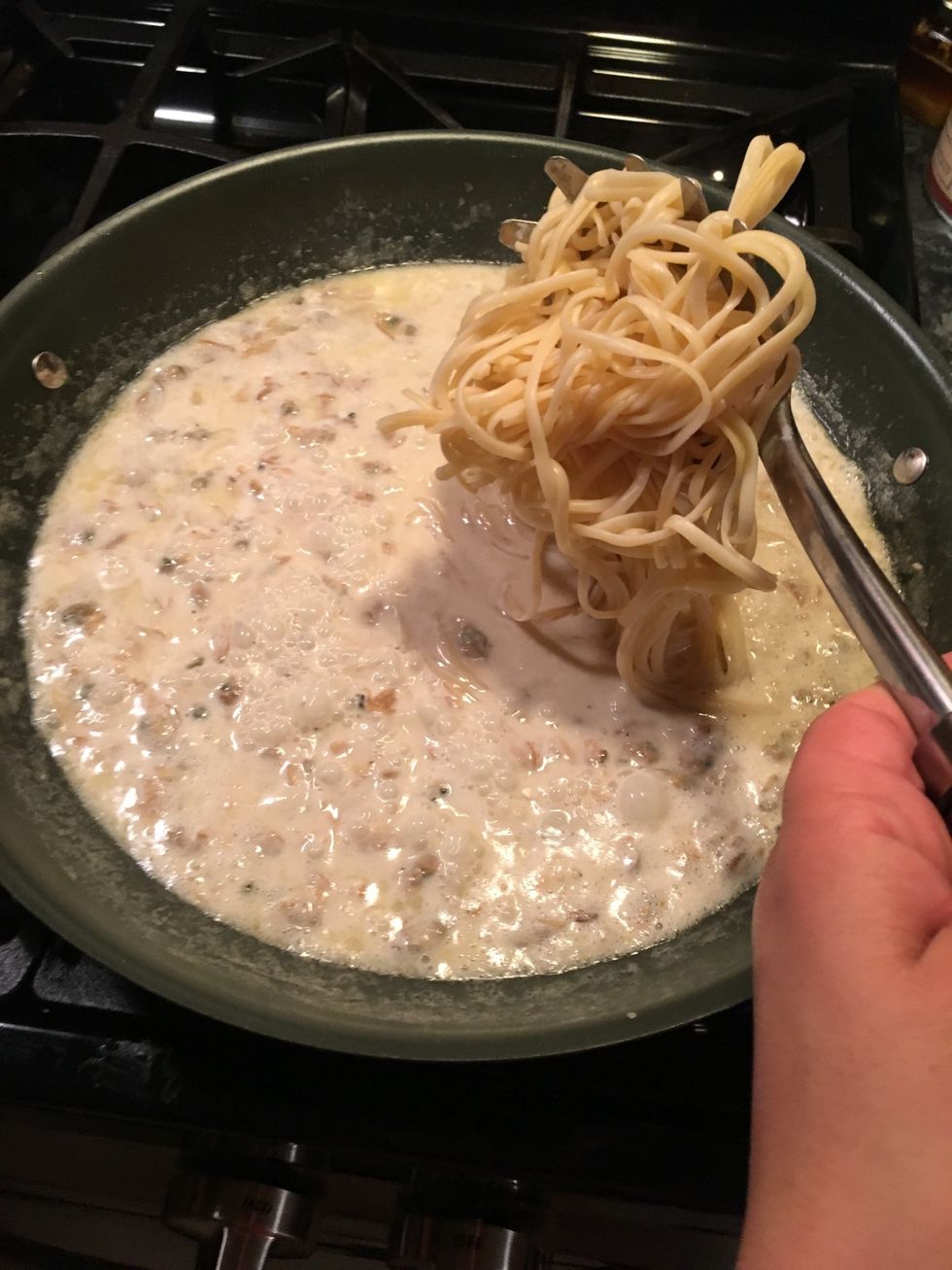 Immediately after add the linguini. Cook this until creamy over medium heat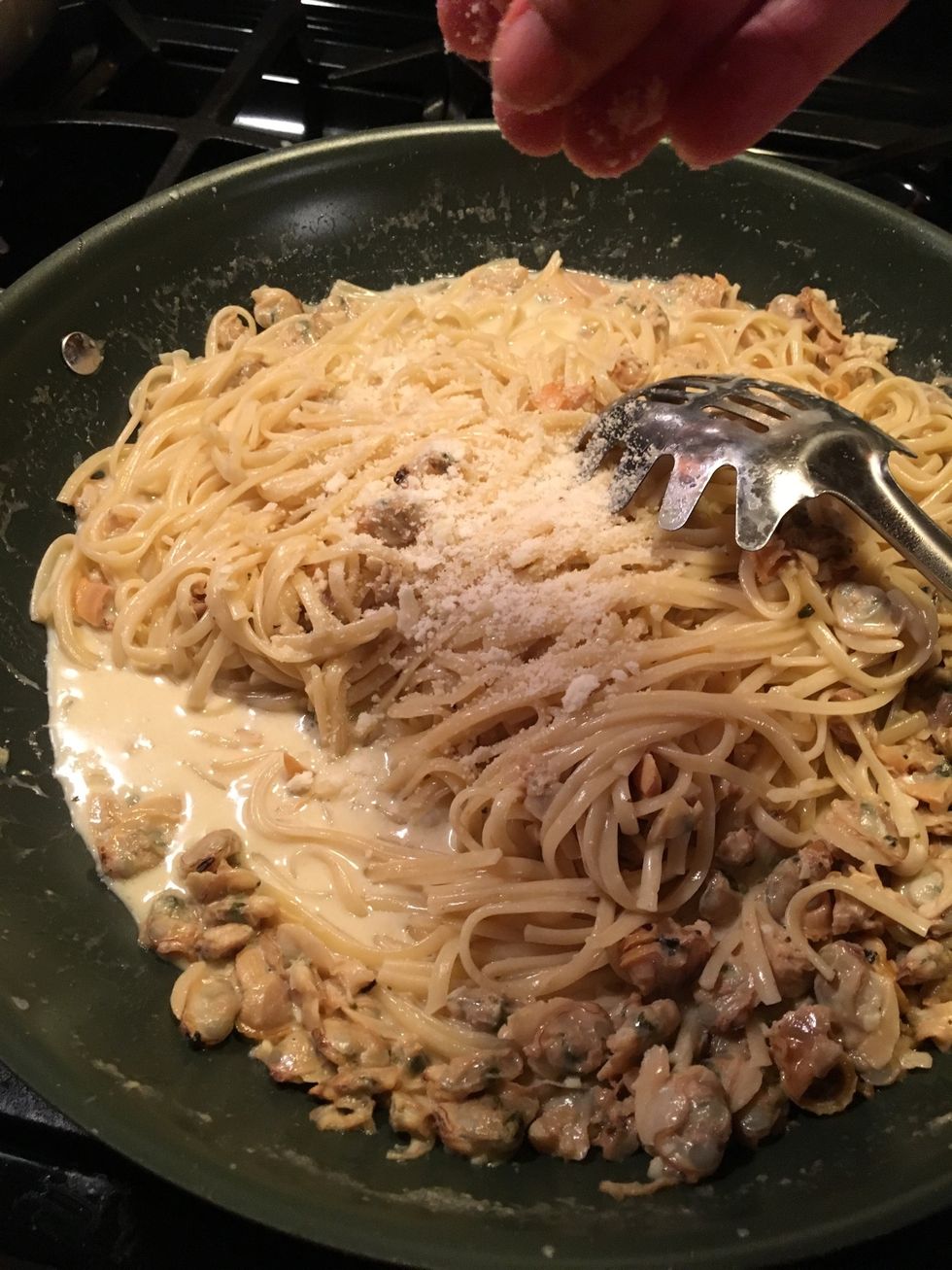 Add some grated cheese to taste, toss to coat.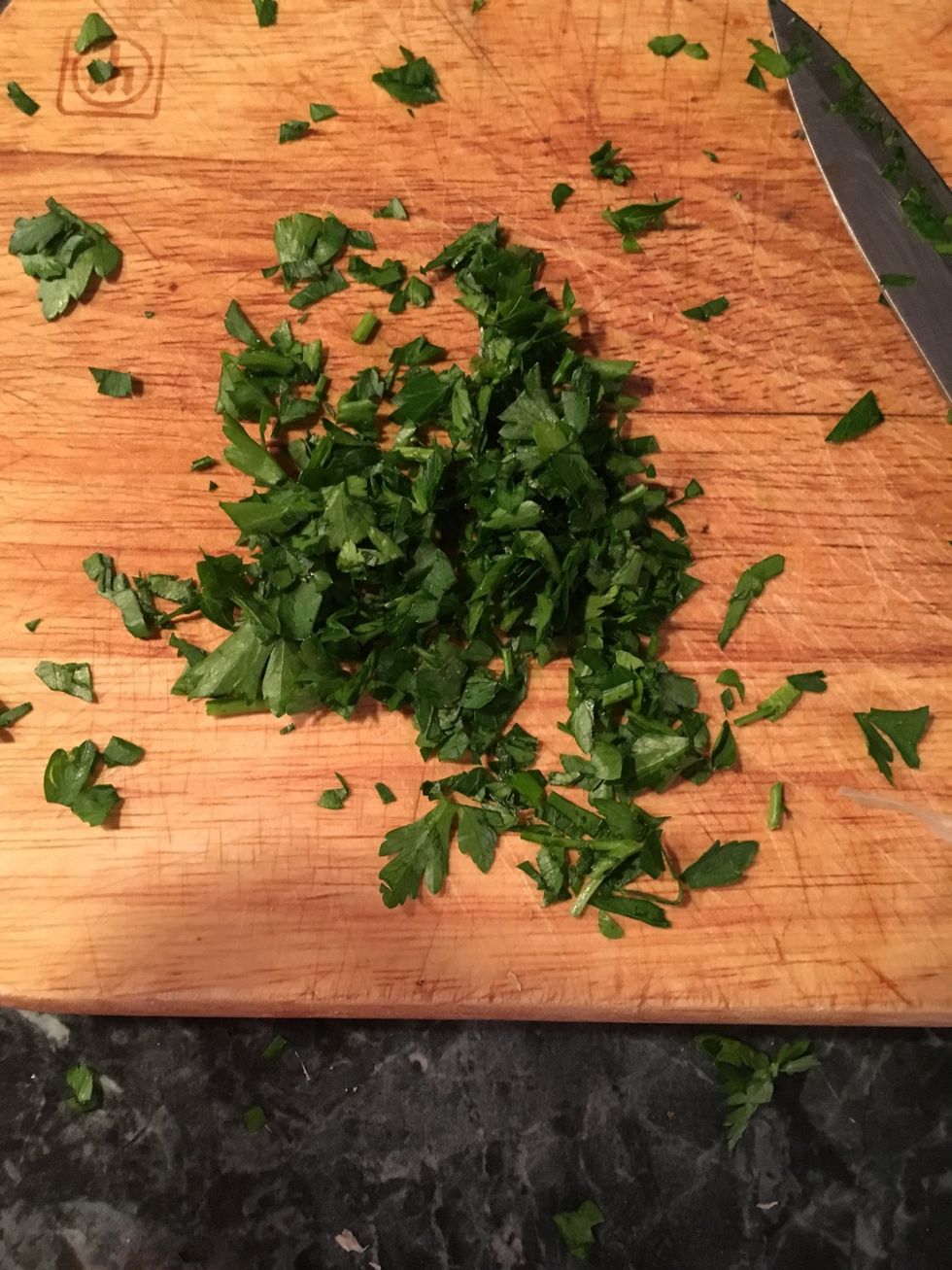 Chop up some fresh parsley
Add it to the pasta
Dinner is served. Enjoy with a nice crusty piece of garlic bread😊. Adapted from community Table. Eat immediately!
12.0oz linguini
12.0 Lge fresh whole clams
3/4c heavy Cream
3/4c Dry white wine
1.0Tbsp butter
2.0Tbsp olive oil
2.0Tbsp Fresh Chopped flat leaf parsley
1/2 Lemon ,Juiced
4.0 Garlic Cloves, chopped
Pecorino Romano to taste
2.0c clam juice, from clams
S & P to taste
Can of chopped clams