How to make linguine with littlenecks and home smoked ham
I love to shellfish here on Cape Cod and this is one of my favorite recipes.
Gather your ingredients and drop the linguine in boiling water and cook to al dente.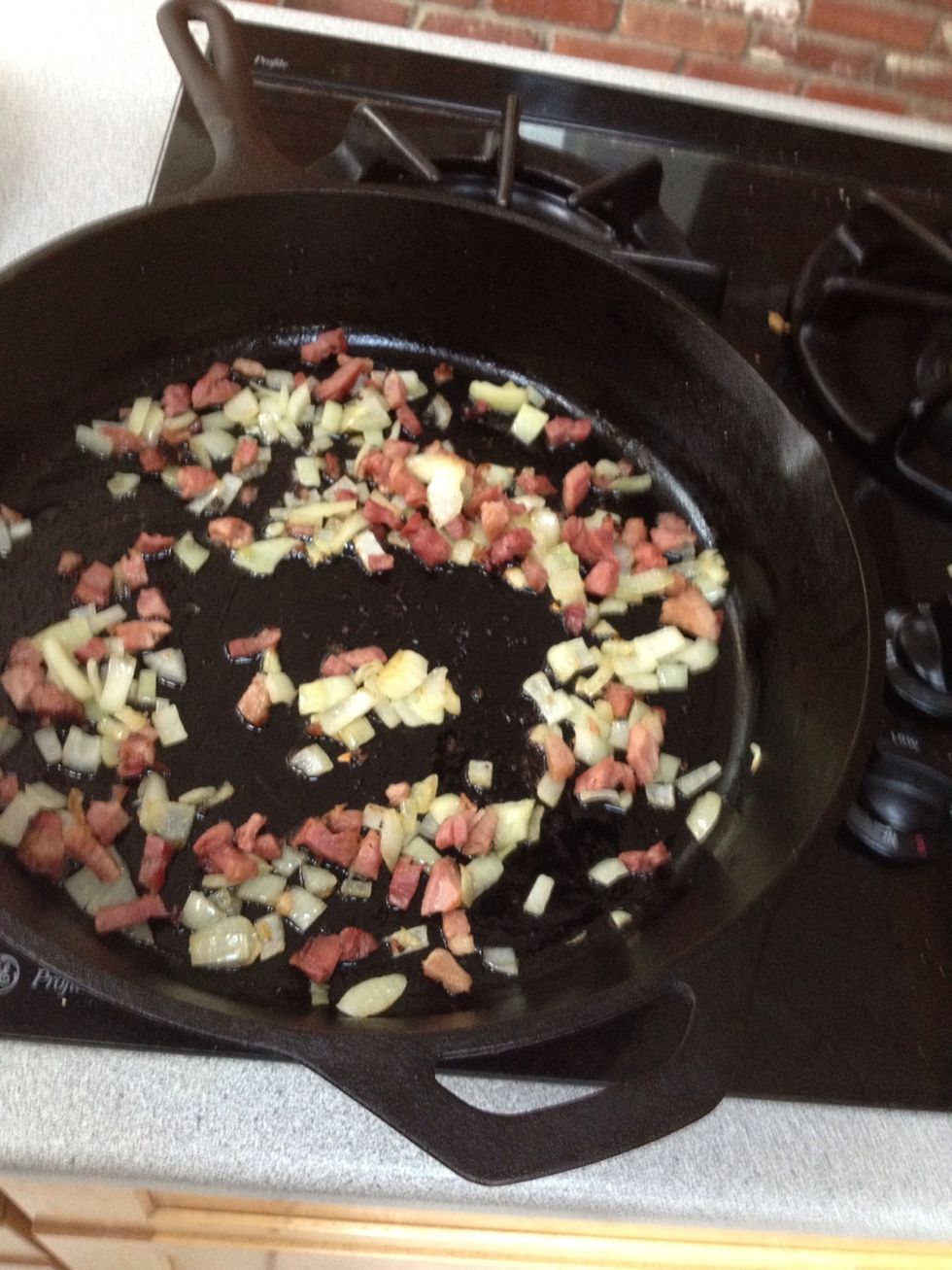 Add the olive oil to a hot large skillet add ham a render for 2-3 minutes. Turn the heat to medium and add the red pepper flakes, black pepper and onions cook the onions until translucent.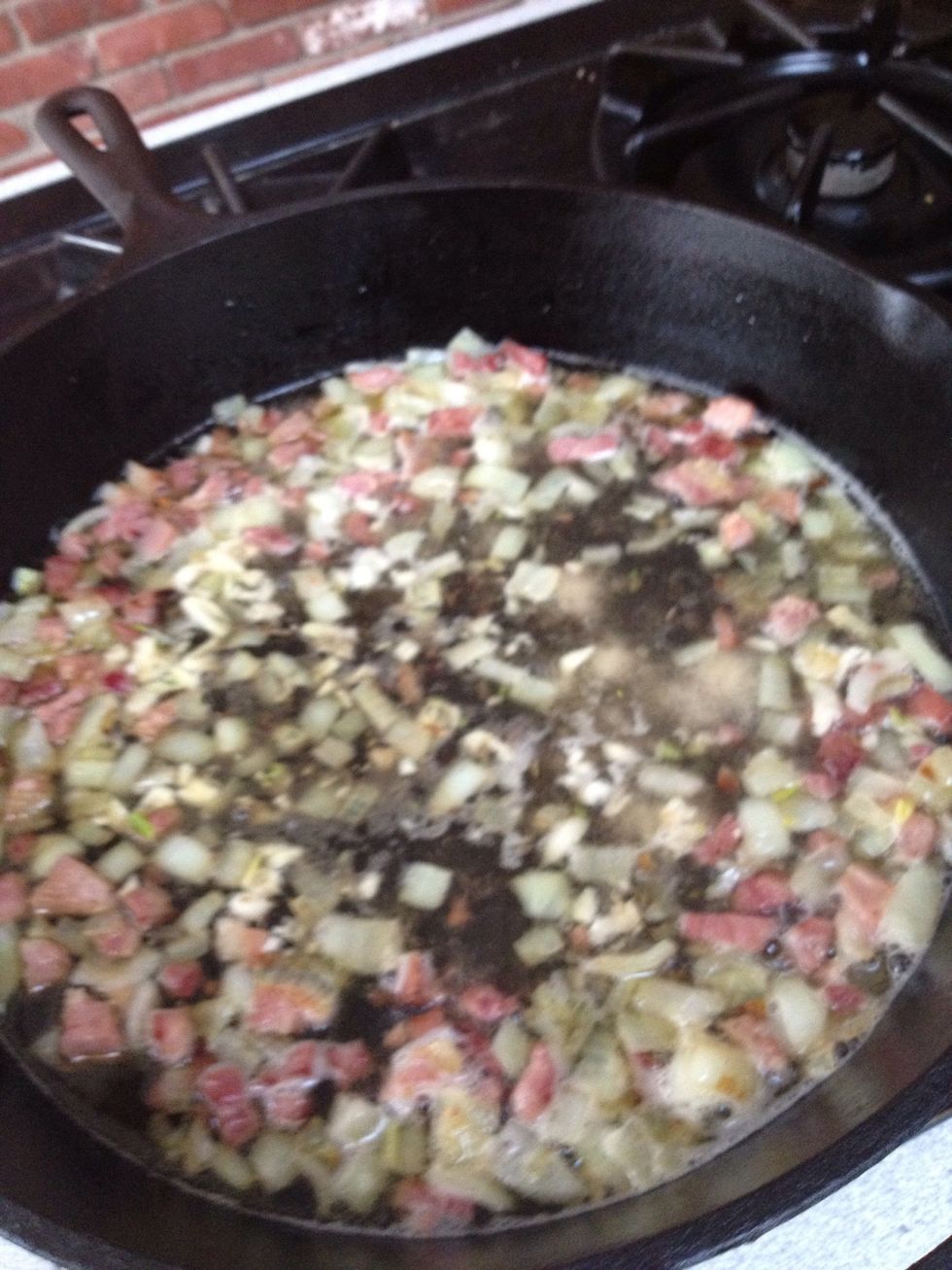 Add the dry white wine, turn the heat to high and bring to a boil.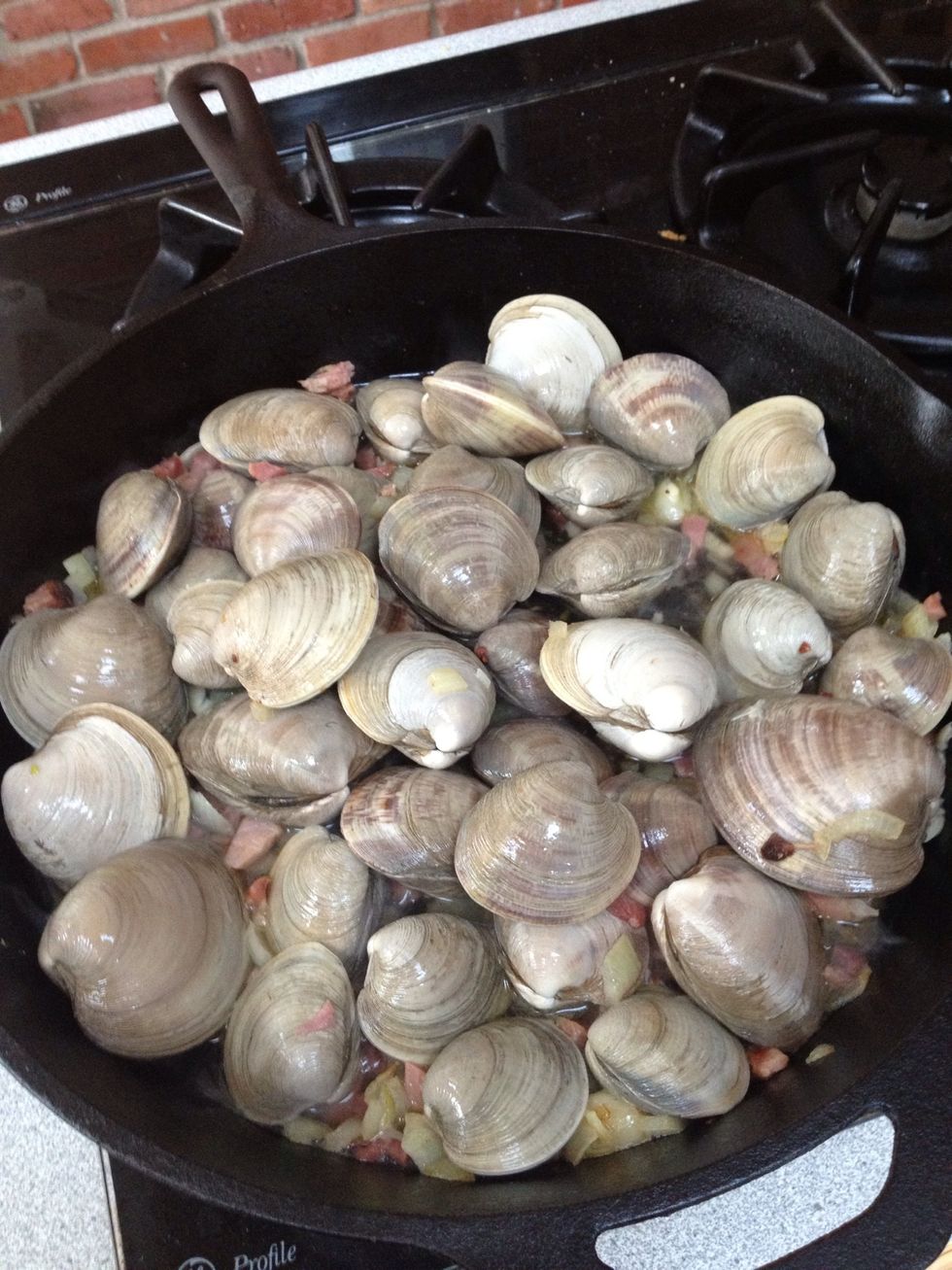 Add liitlenecks and cover to steam.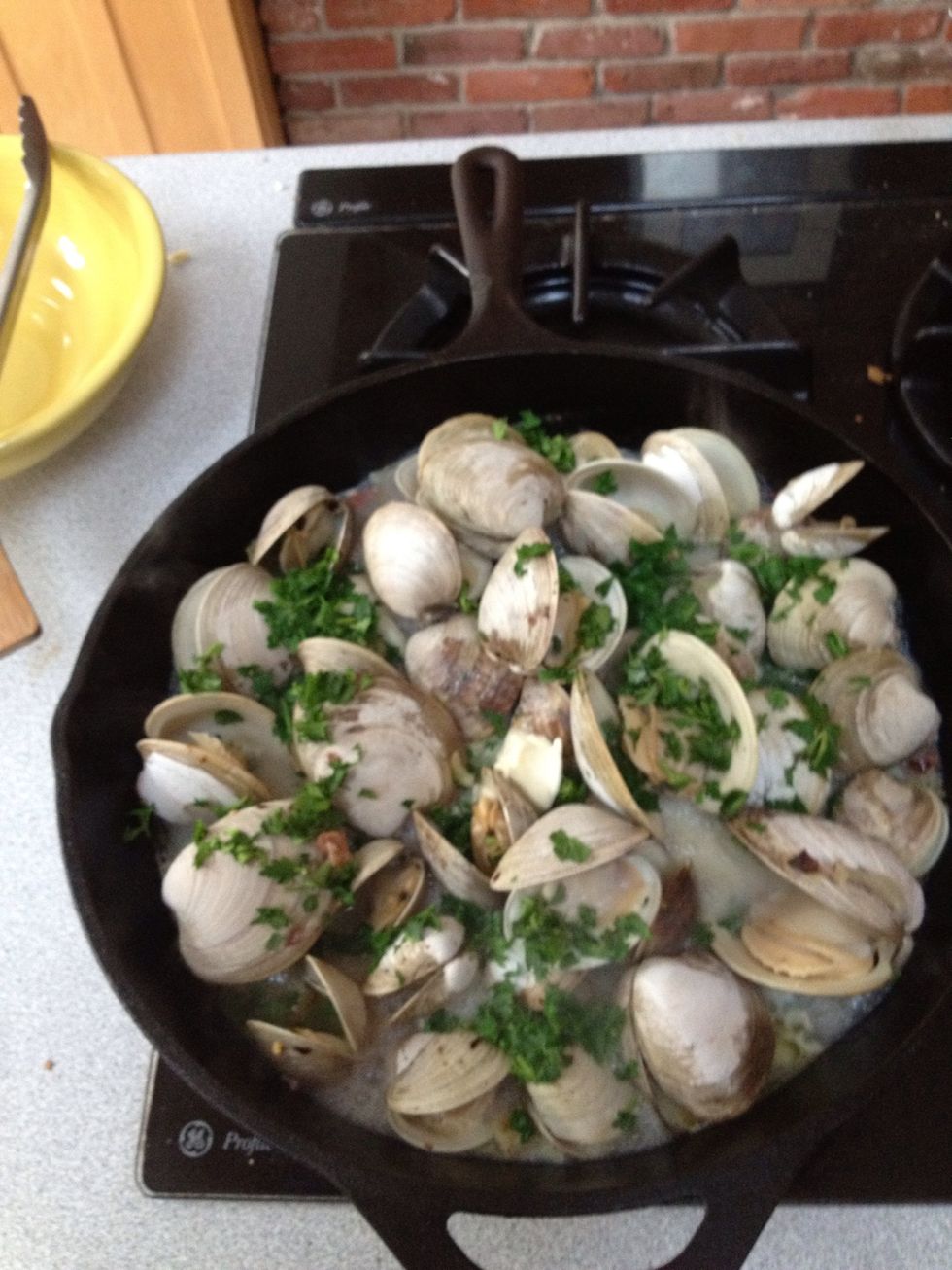 When they have all steamed open add the parsley and butter and cover for a minute.
Ring your serving bowl with the clam, discarding any that did not open. Toss the pasta in the sauce and toss and cook for 30 seconds. Pour the linguine and sauce into the bowl and enjoy!
3 Tablespoons Extra Virgin Olive oil
1/8-1/4 teaspoon of red pepper flakes
1/4 cup of diced ham
1 small onion diced
5 cloves of garlic grated/minced
1 cup of dry white wine
1 pound of linguine
4 dozen littleneck clams scrubbed
1/2 cup chopped parsley
Tablespoon of butter optional
1/4 teaspoon of fresh ground black pepper
Rick Bibeault
Living life on Cape Cod, MA...support your local farmers, food producers and businesses!
South Yarmouth, Massachusetts