This is my little twist on a traditional lemonade recipe which is cheap, easy and quick but tastes incredible. Best served in your fave vintage lemonade jug!
11
Firstly slice and squeeze your lemons and lime into a glass, I don't bother with a juicer, I just squeeze them by hand! I'll show you the best way to get all the juice when squeezing fruit...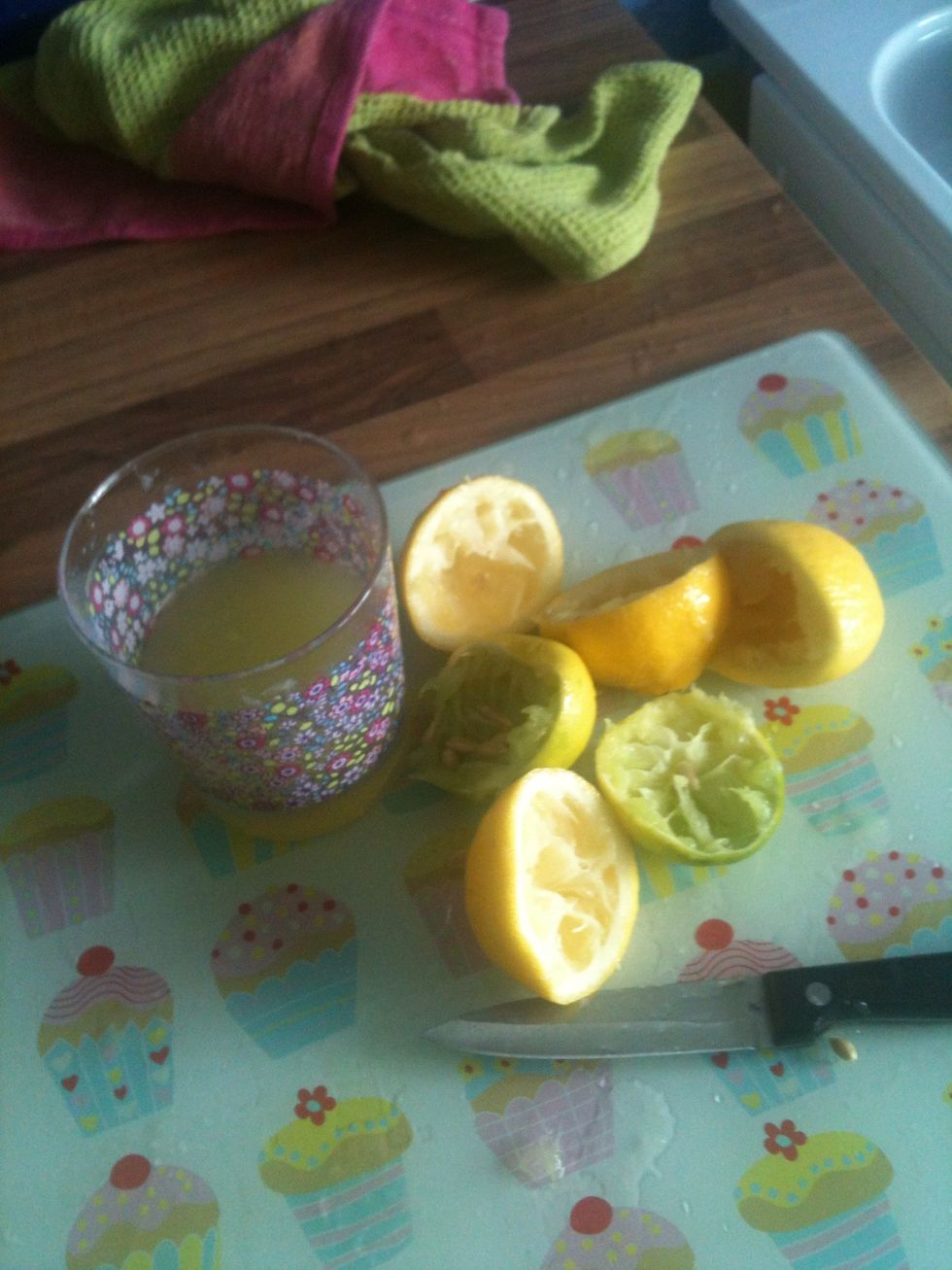 Once you've juiced all the lemons and lime scoop out any pips,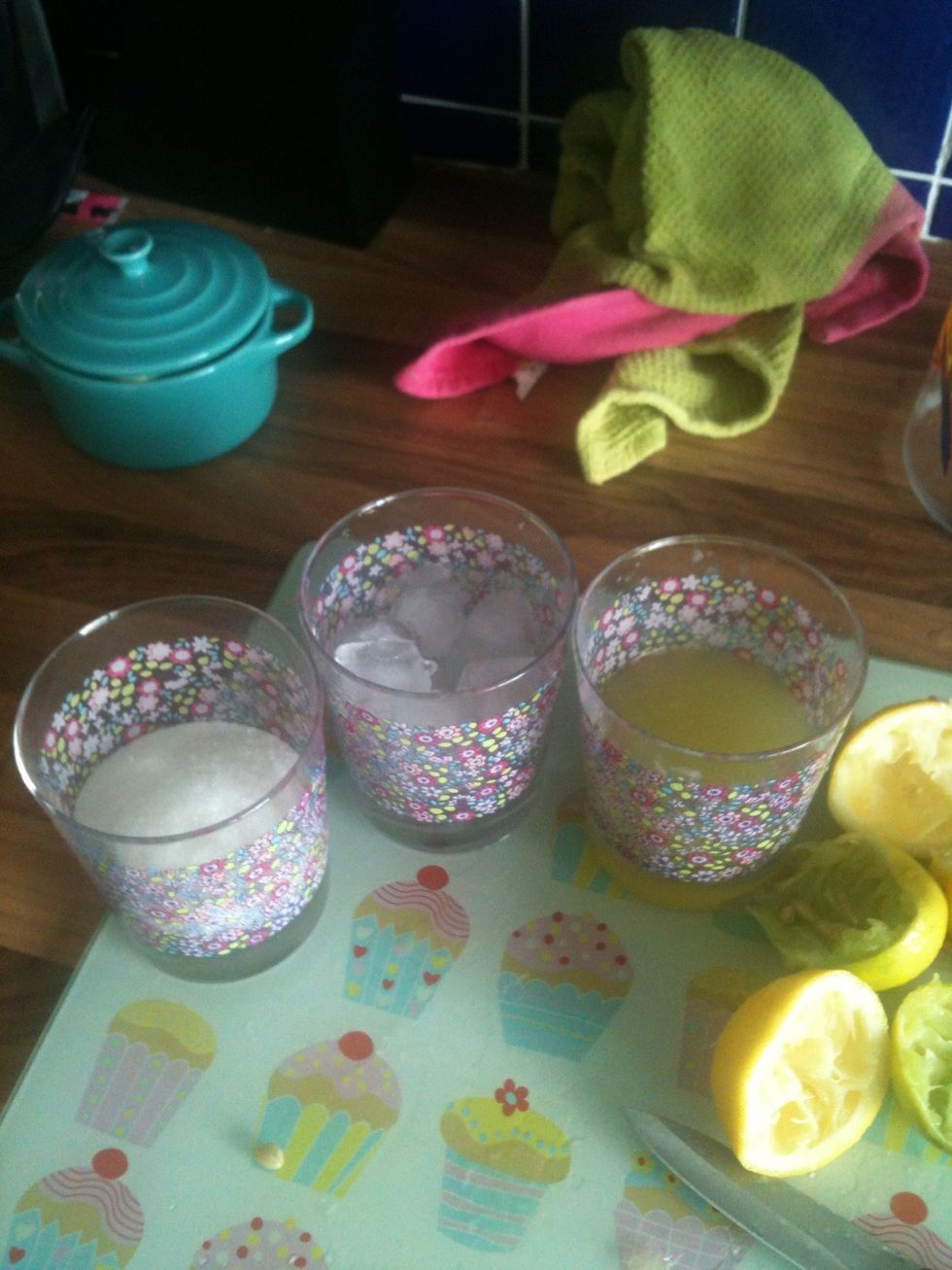 Then fill a similar glass to the same level with sugar, so the quantities are equal, here you can see I have a cup of ice ready too.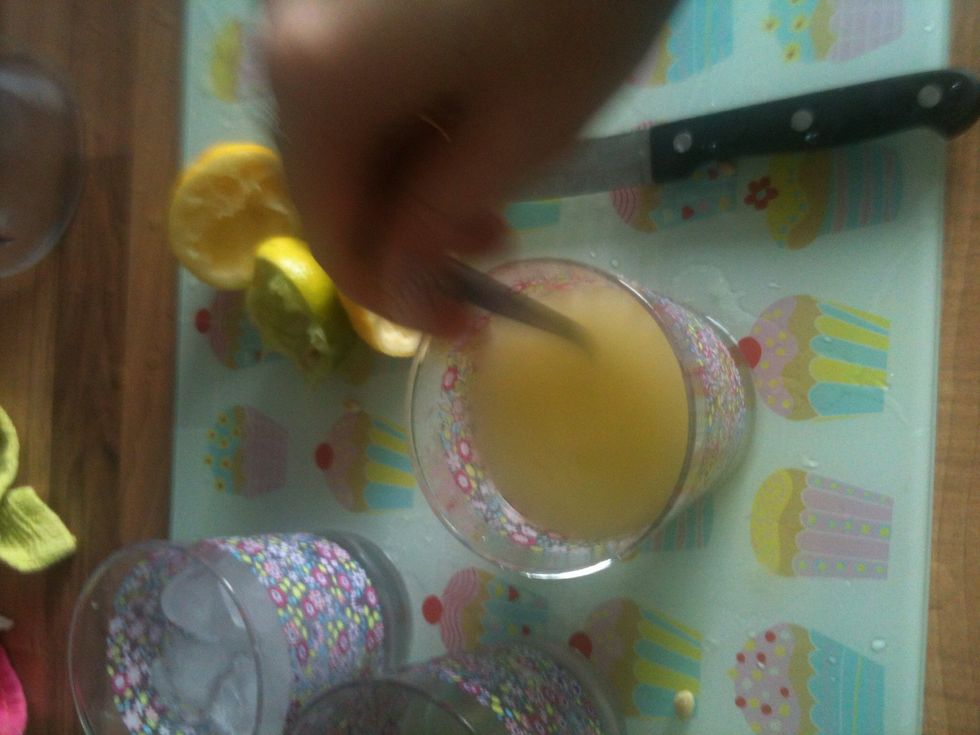 Mix your juice and sugar together until the sugar is dissolved, this won't take long because of the even quantities.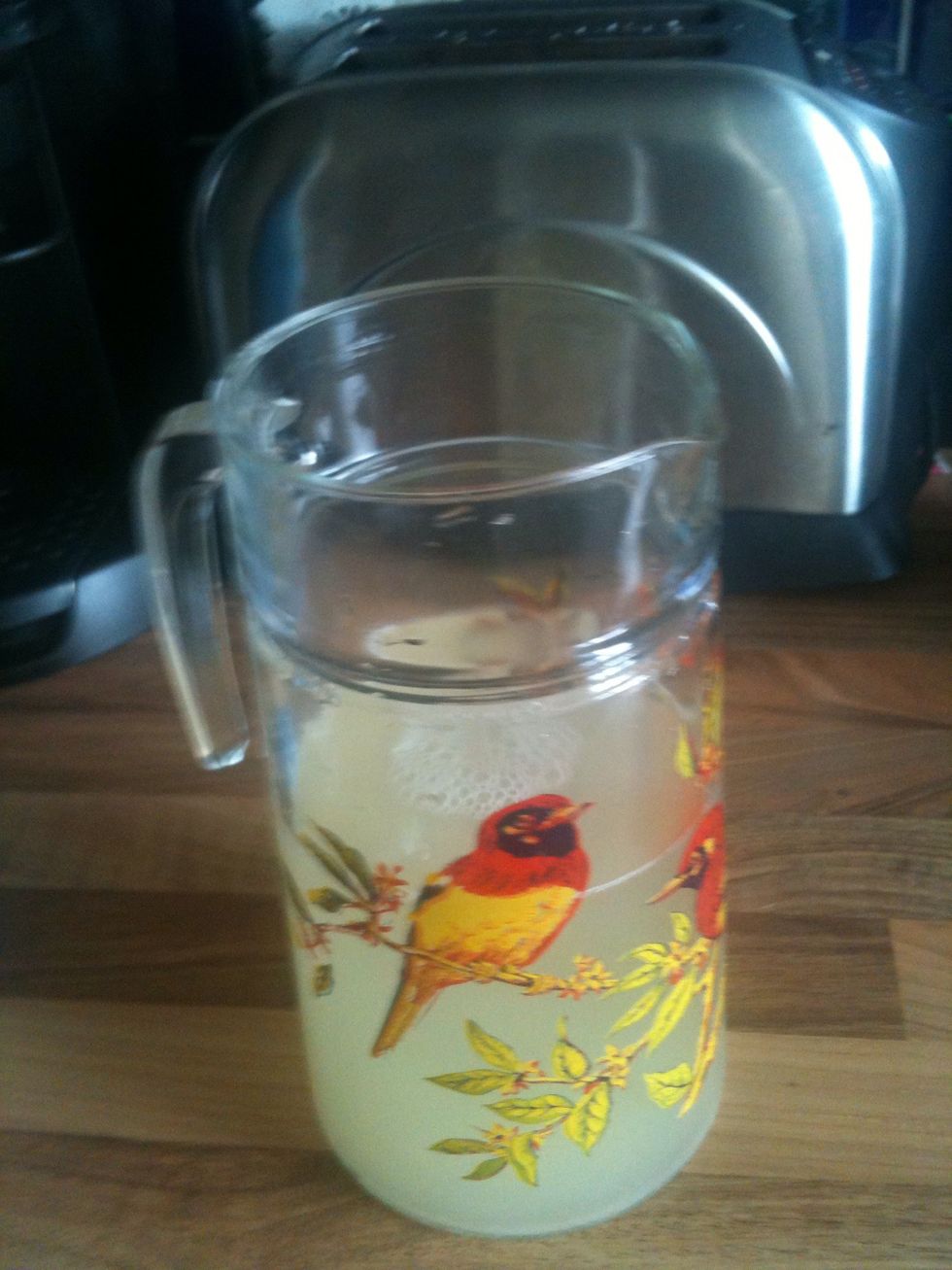 Pour the sugar-juice mix into your serving jug and top up with cold water.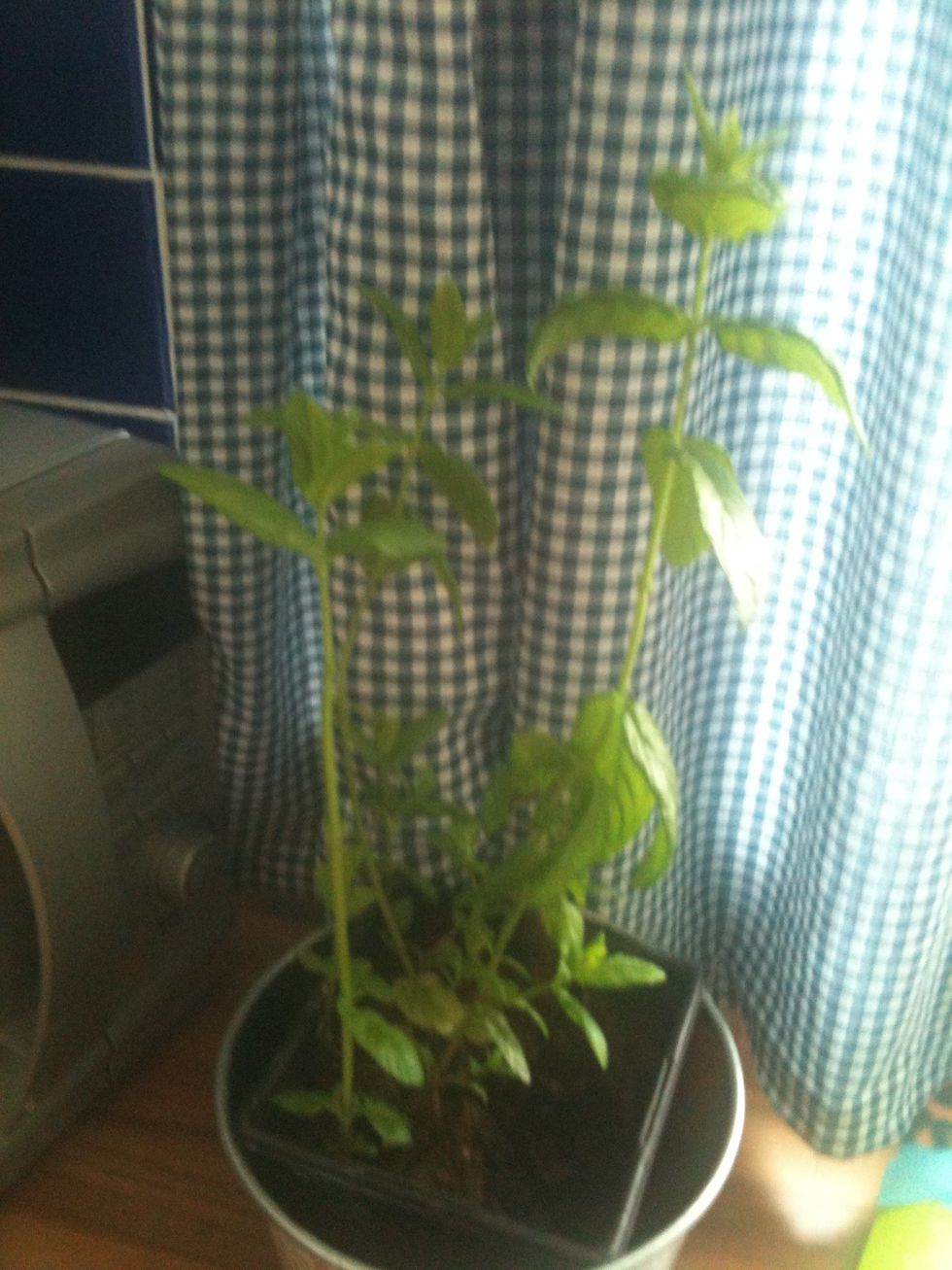 Get a couple of mint leaves, fresh mint is best of course, I can thank my friend Cathy for this lil' beauty!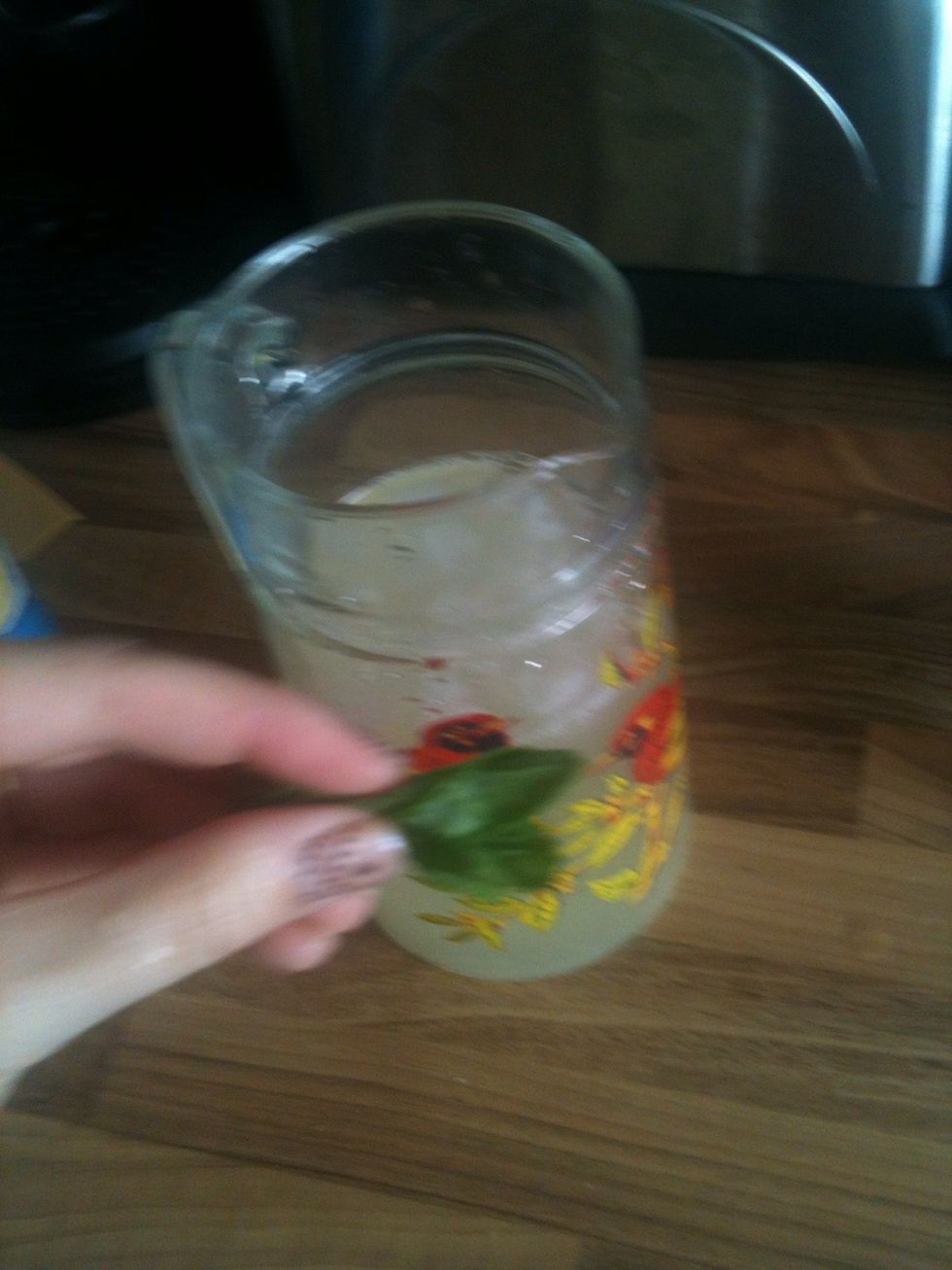 Twist and crush the mint leaves gently so that the fragrance is released but the leaves aren't broken.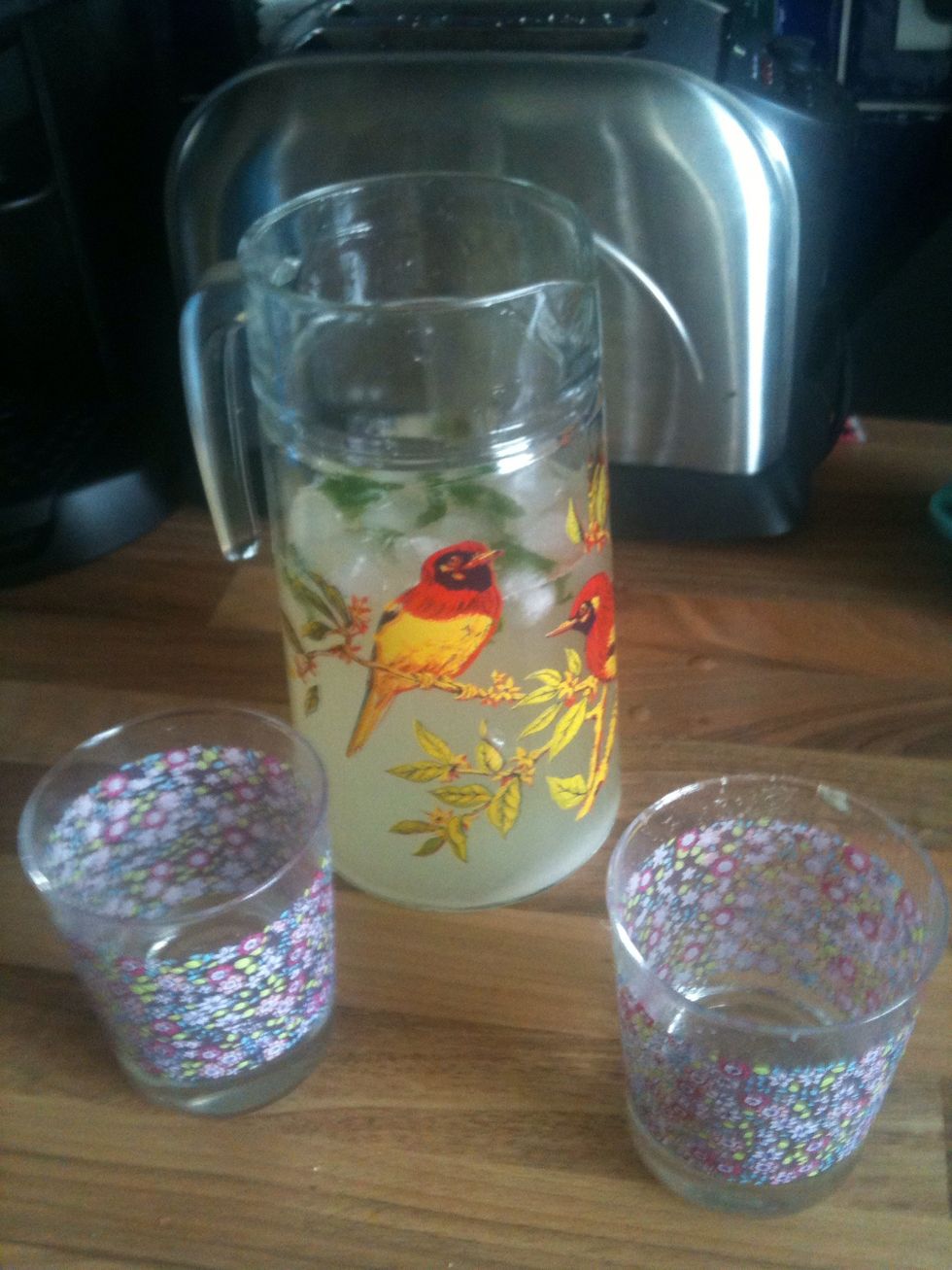 Add the mint to the lemonade,
Now pour yourself a nice refreshing glass, you deserve it after all that hard work (!) :)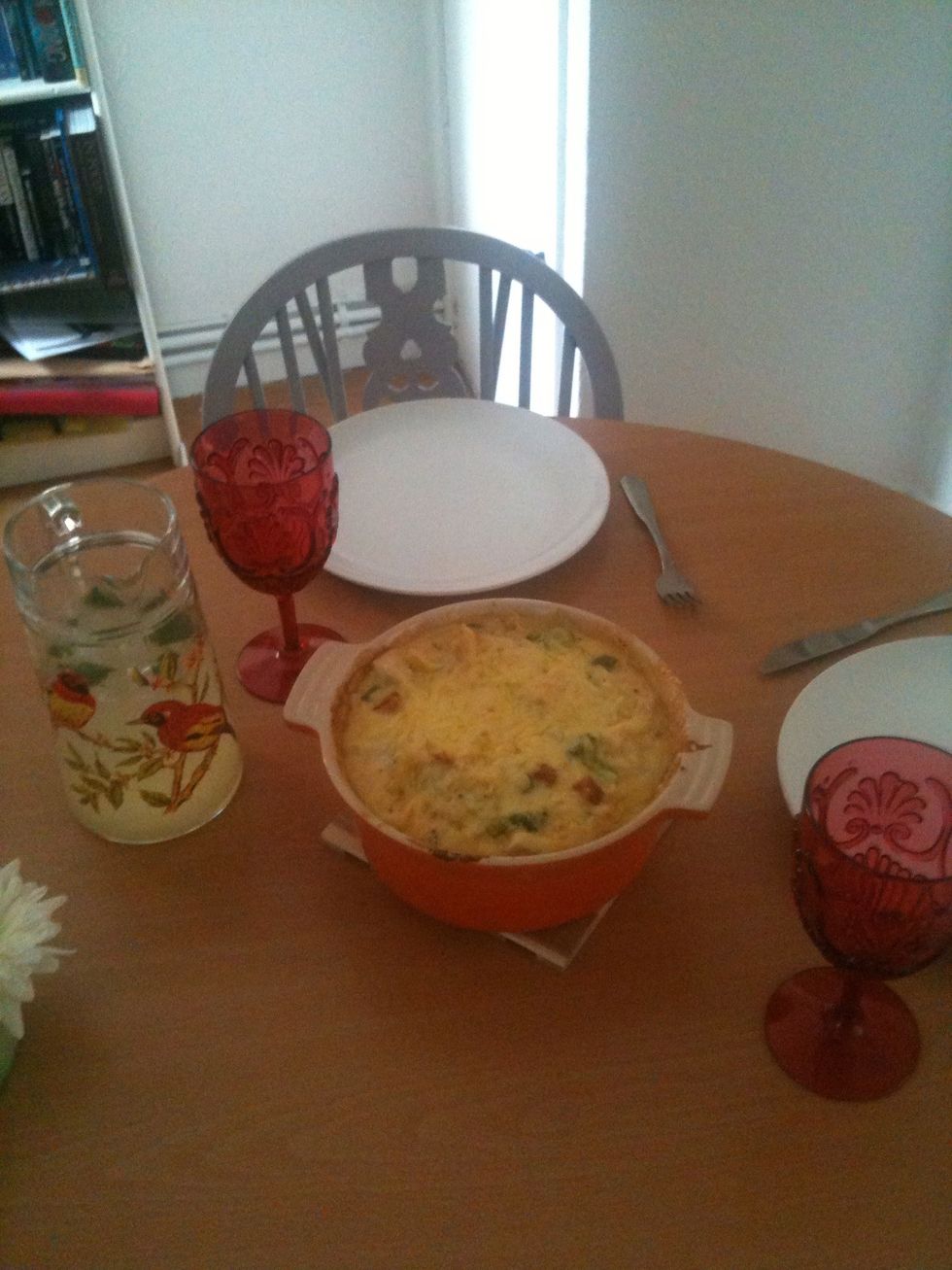 This goes great with a rich meal, such as my chicken pasta casserole which I've also got a snap guide on! :) enjoy!
2.0 Lemons
1.0 Lime
1.0c Sugar
Water
Ice
Jug
Fresh mint