Start by peeling your lemons but you only want the yellow part. Be light with the peeler to avoid getting any white parts. If you do, scrape it off the peel. It makes the liquor bitter and gross.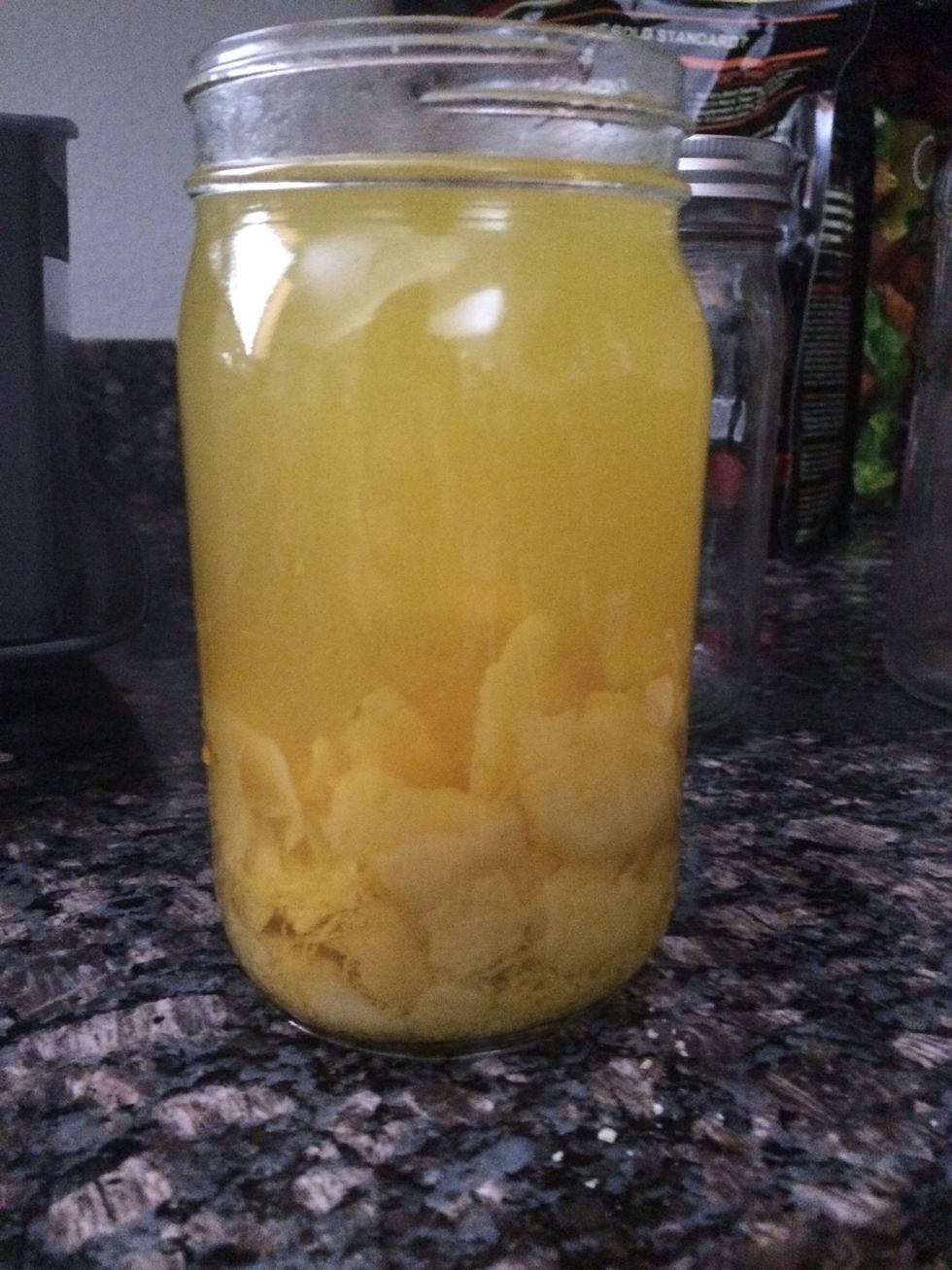 Put the bottle of 750ml vodka (140+proof) in a large glass jar with the lemons. I used Mason jars. Then put in a cool, dark dry place for as long as you can. (10-30 days)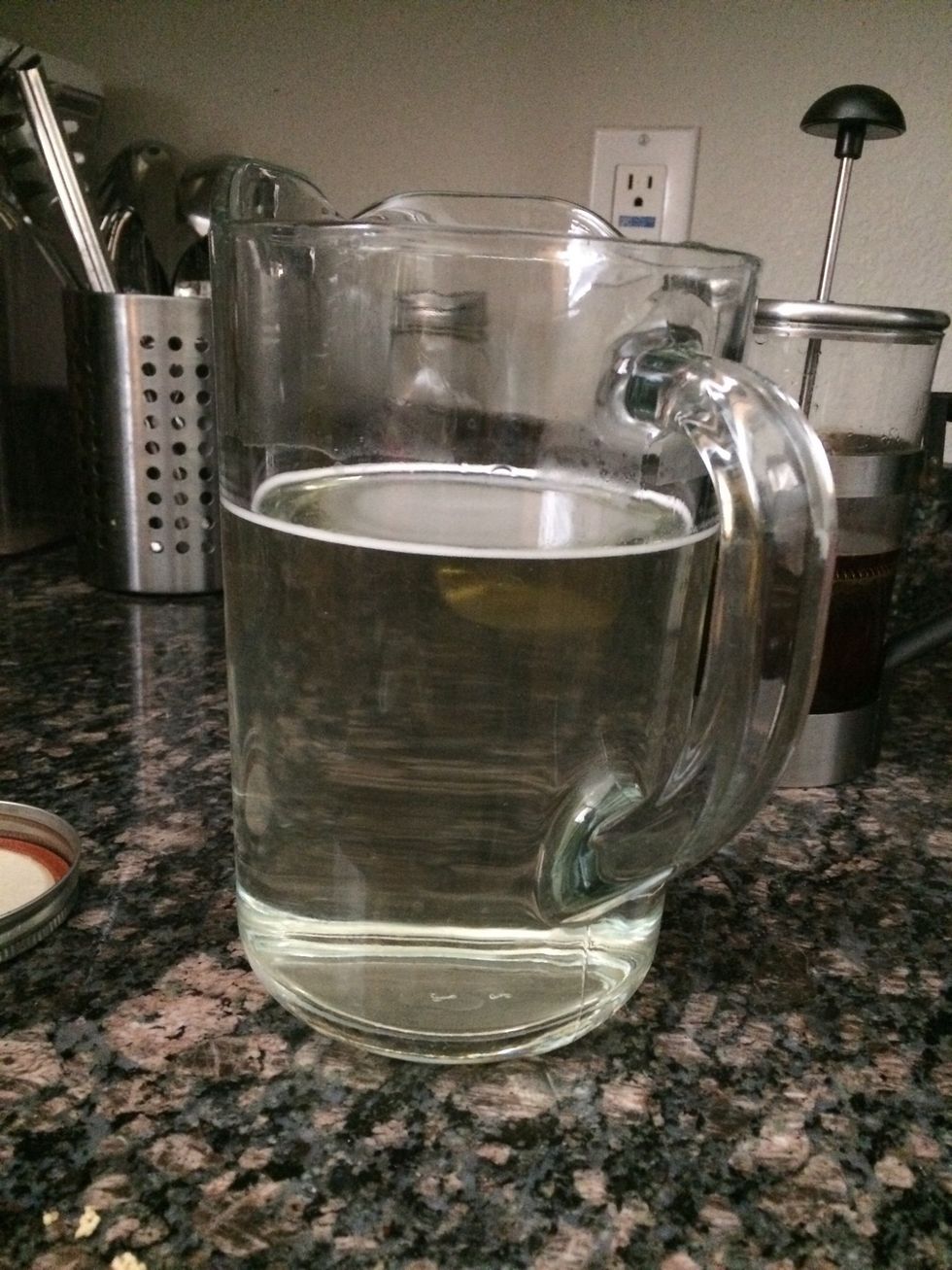 Make a simple syrup with the sugar and water on the stove top. (Melt sugar in water over medium heat until dissolved) then add it to the lemon/vodka mix. Set it aside like before for 10-30 days.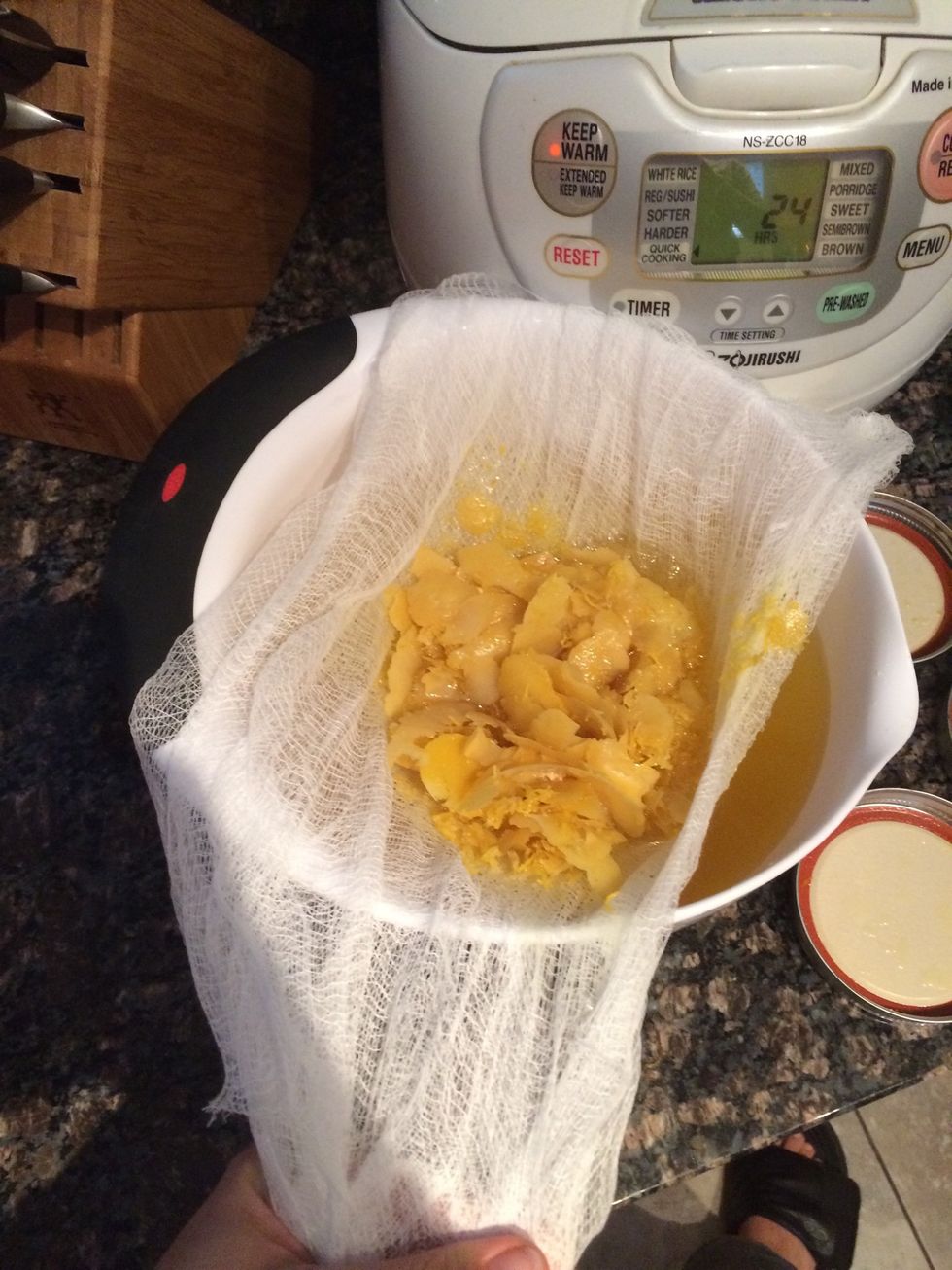 After all that goodness has melded together or you can't fight the urge anymore - strain the mixture using cheesecloth or a sieve.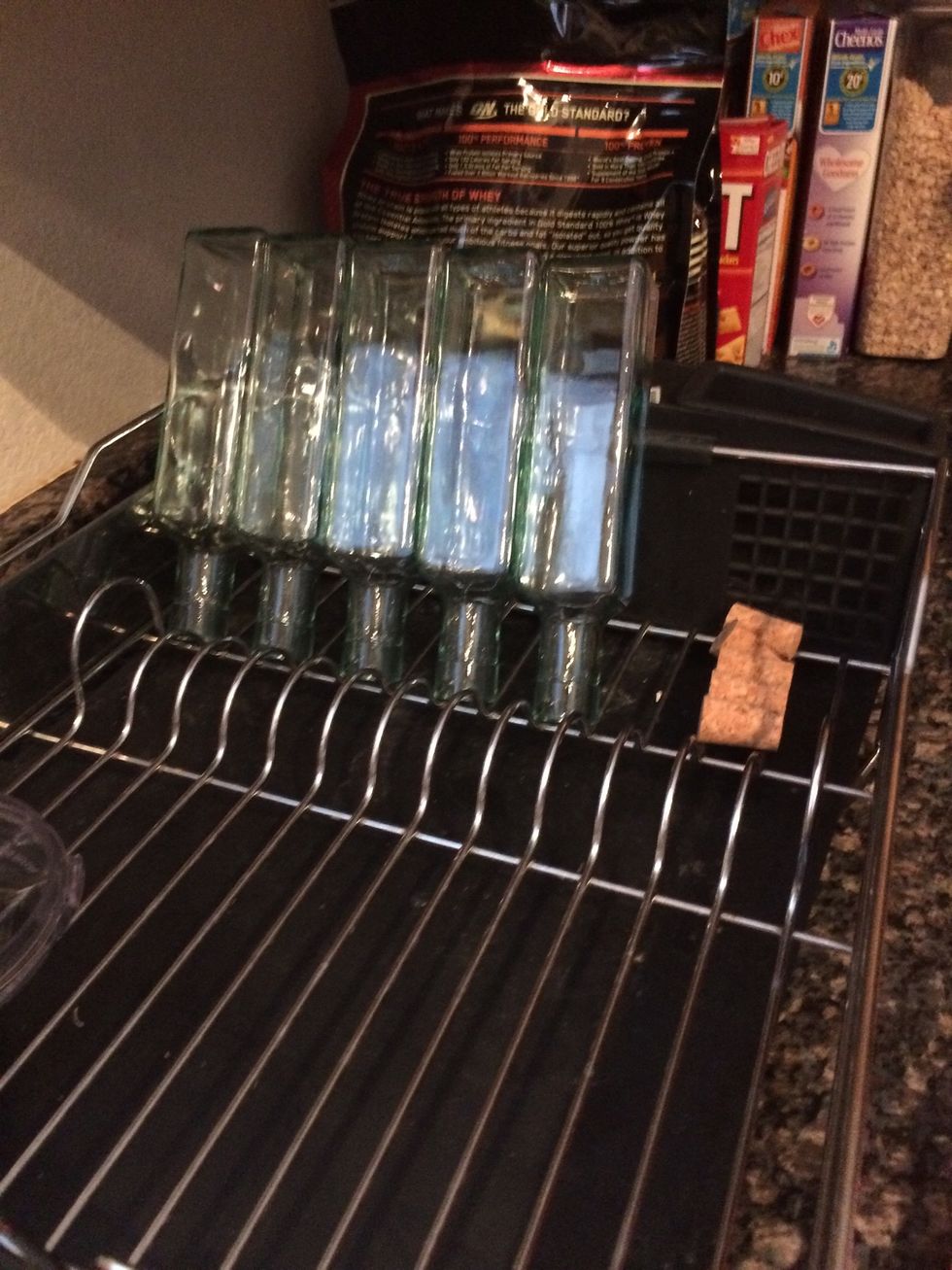 Prepare your bottles by washing and drying them.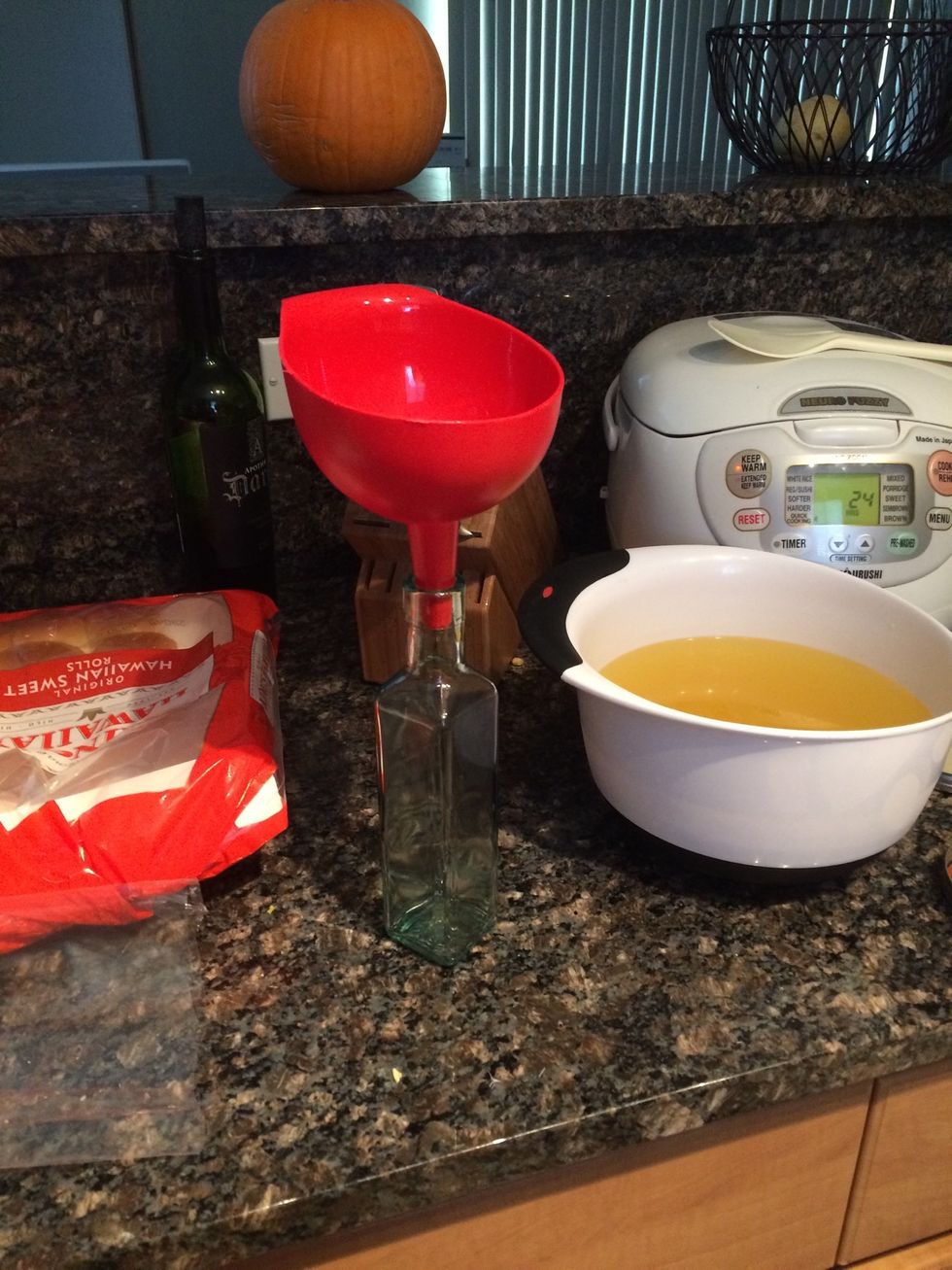 Use a funnel to pour the mixture into your bottles, then cap and chill before serving.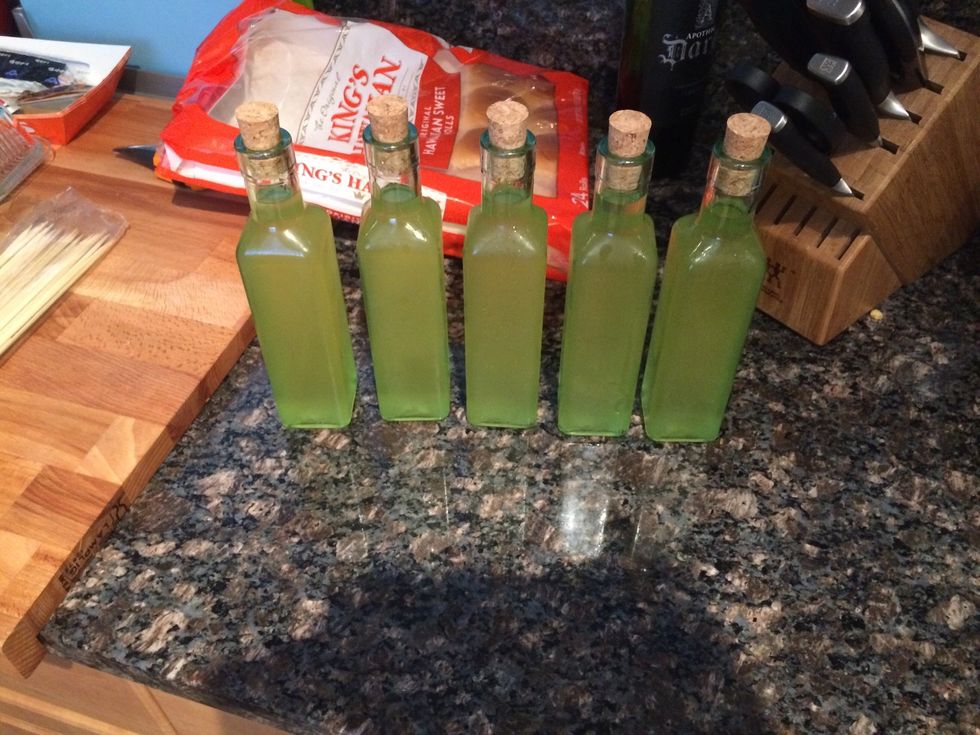 Delicious! Makes a great present. It is traditionally sipped following dinner, similar to brandy. (Feel free to correct me if I'm wrong) some like to drink it as a shot or mix it with sprite. Mmm.
10.0 Lemons (rind only)
750.0ml Everclear or high proof vidka
2.0c Sugar
3.0c Water
1.0 Large glass container & lid
7.0 Bottling glass jars