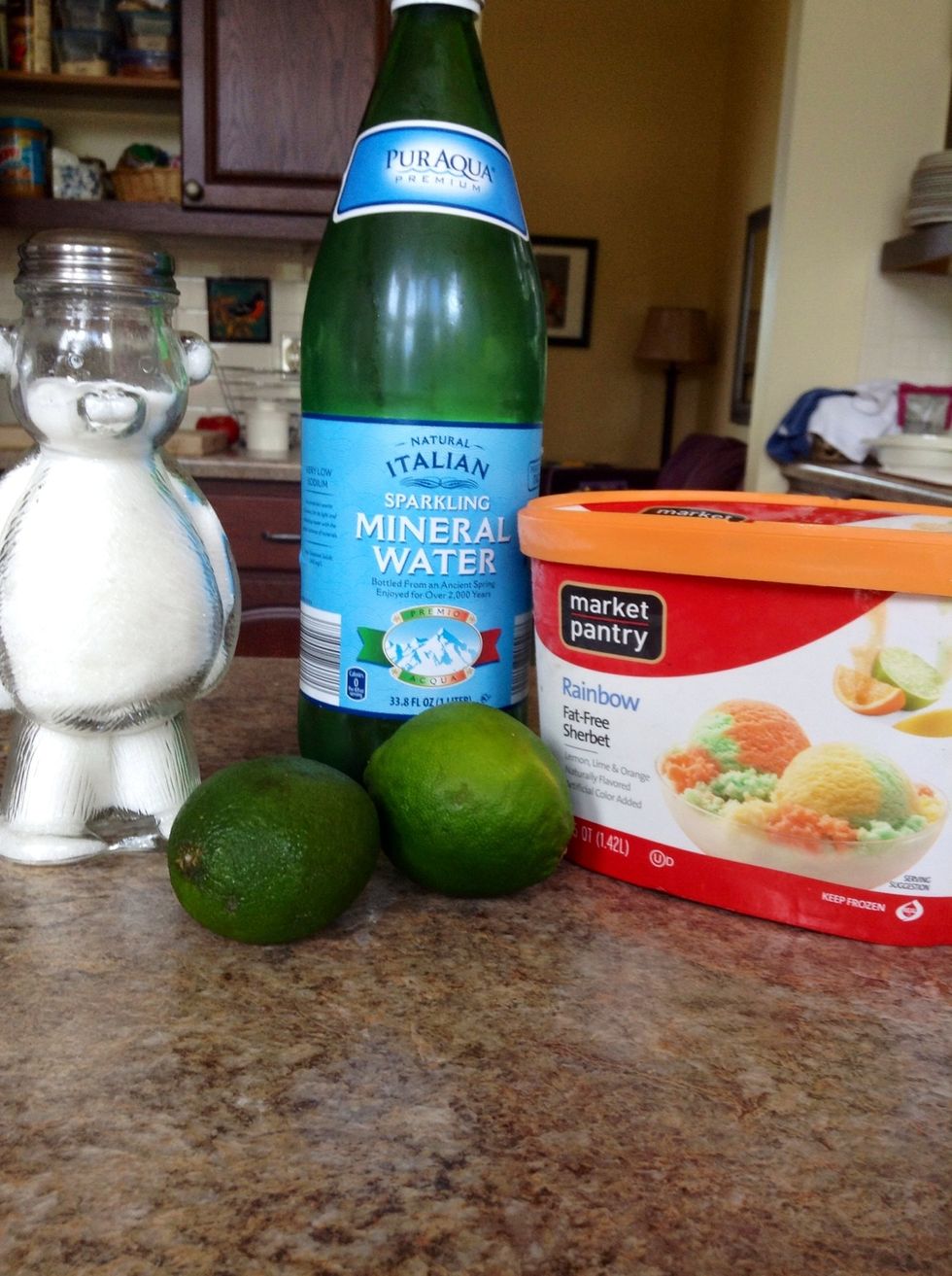 Gather your ingredients- sugar, limes, sparkling water, rainbow sherbet.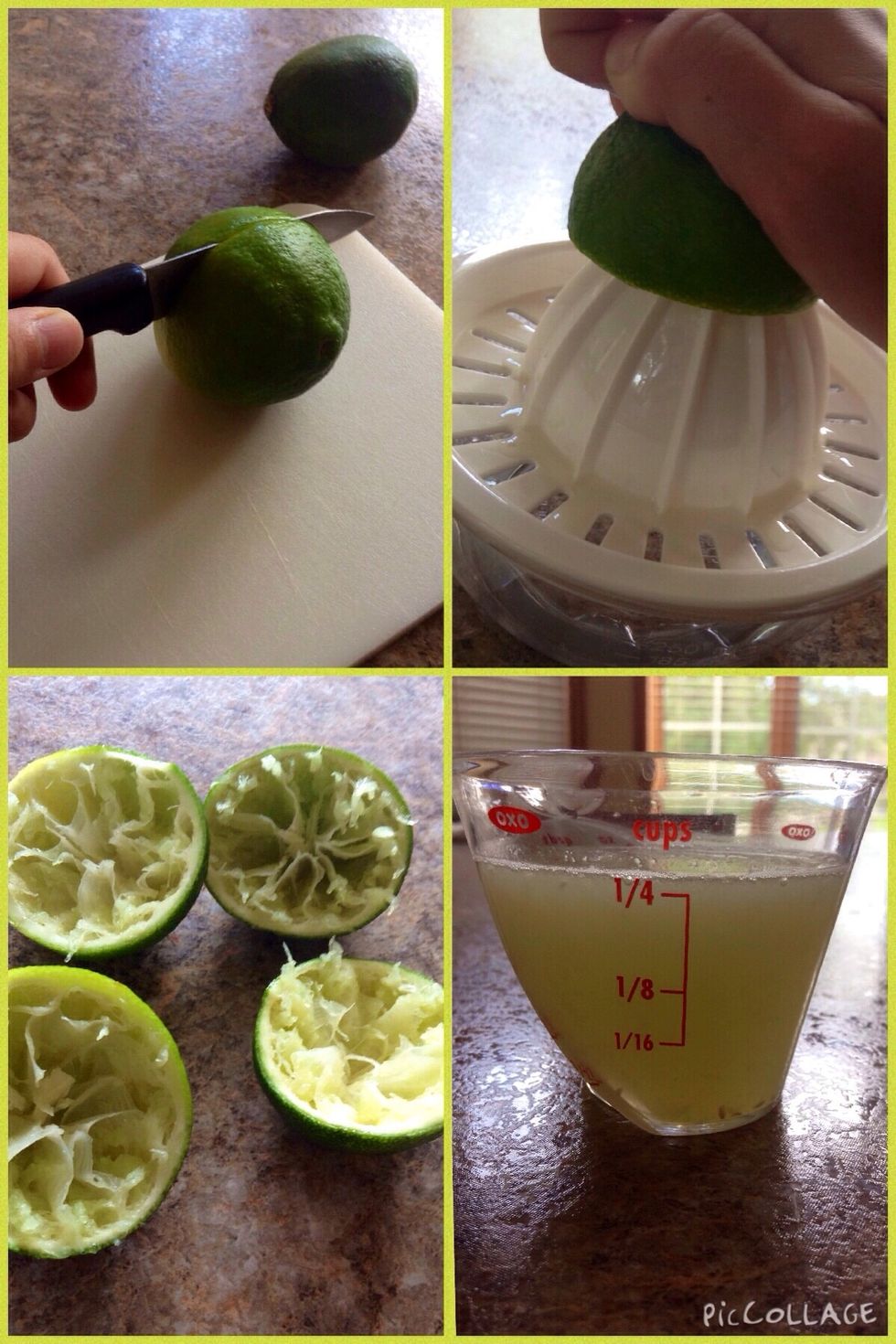 Juice limes to get 1/4 cup of juice. I used 2. Fresh juice is always better than the bottled kind, but in a rush, why not?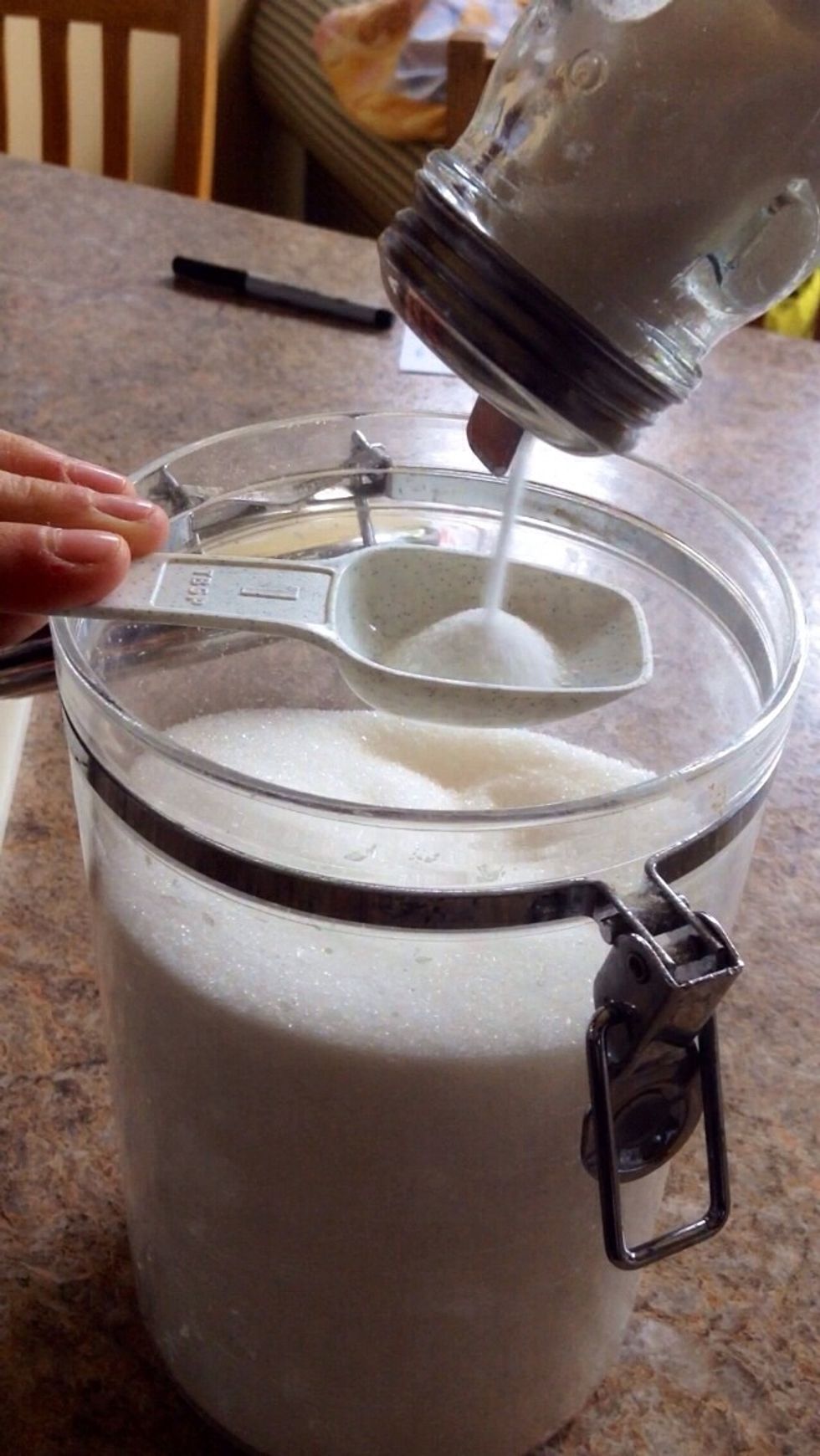 Add 3 Tbsp. sugar to the lime juice.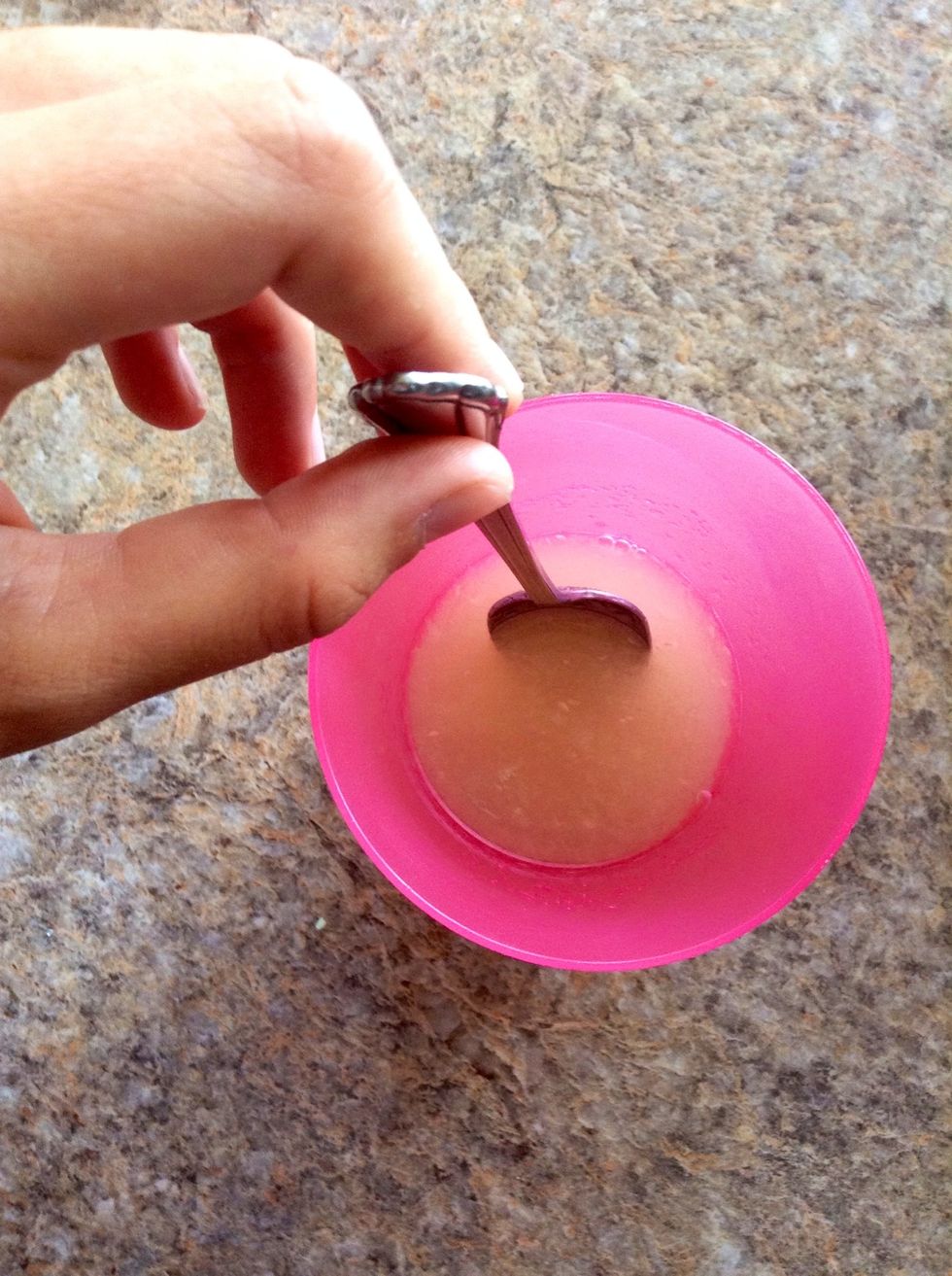 After the sugar dissolves into the juice, set it aside.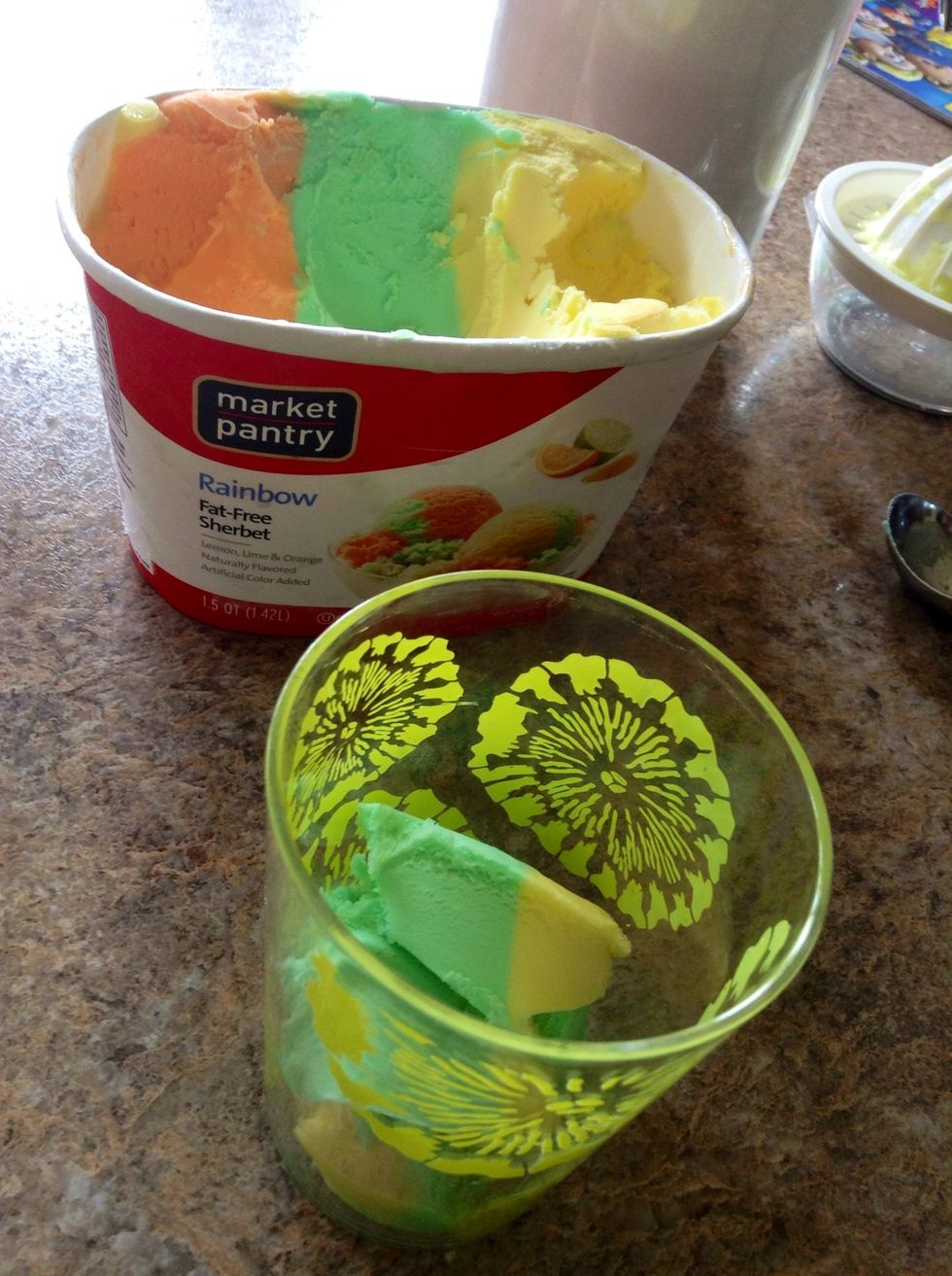 Fill your glass with lime sherbet. (Some lemon got in mine and it still tasted delicious!)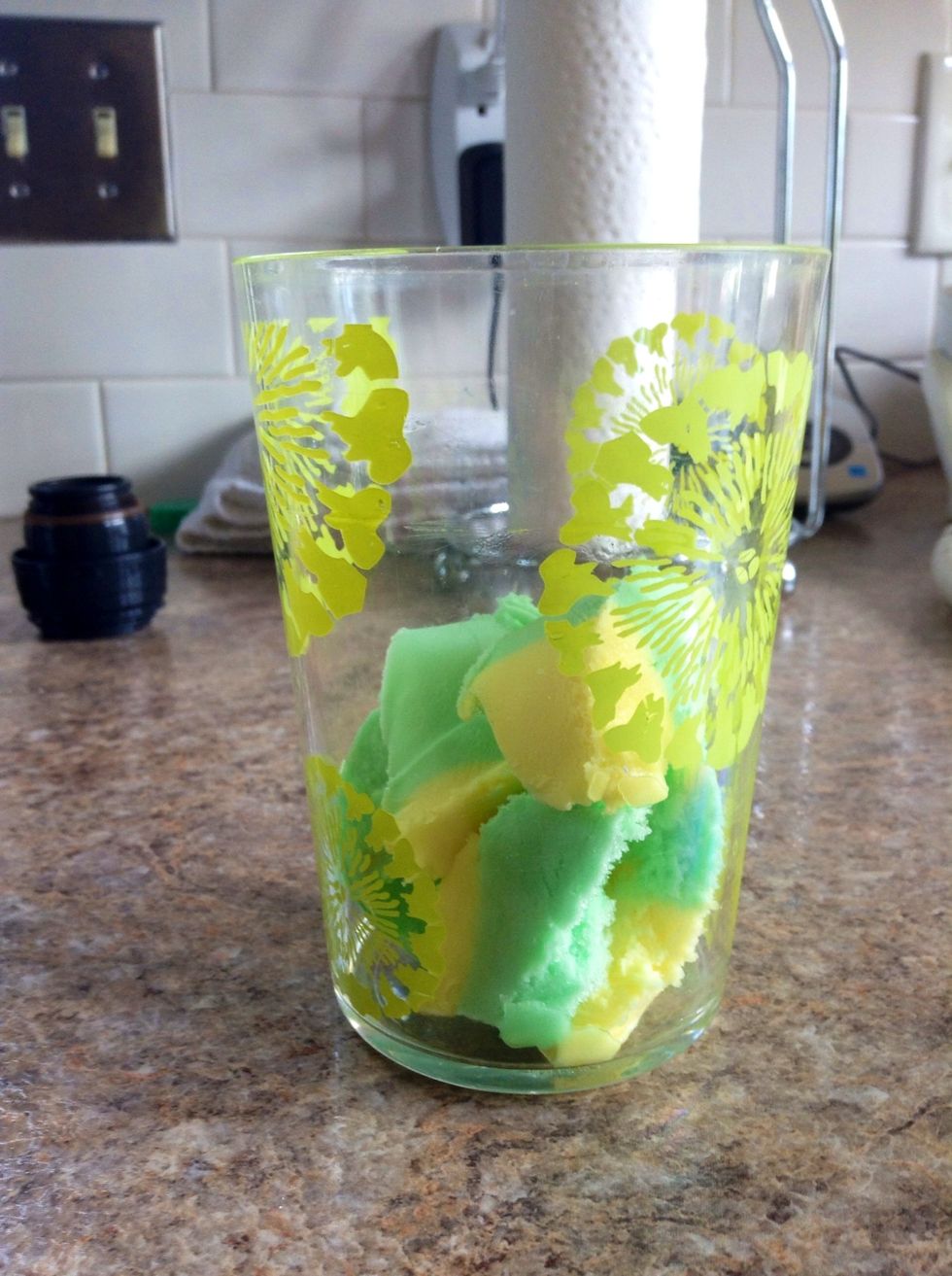 About halfway full.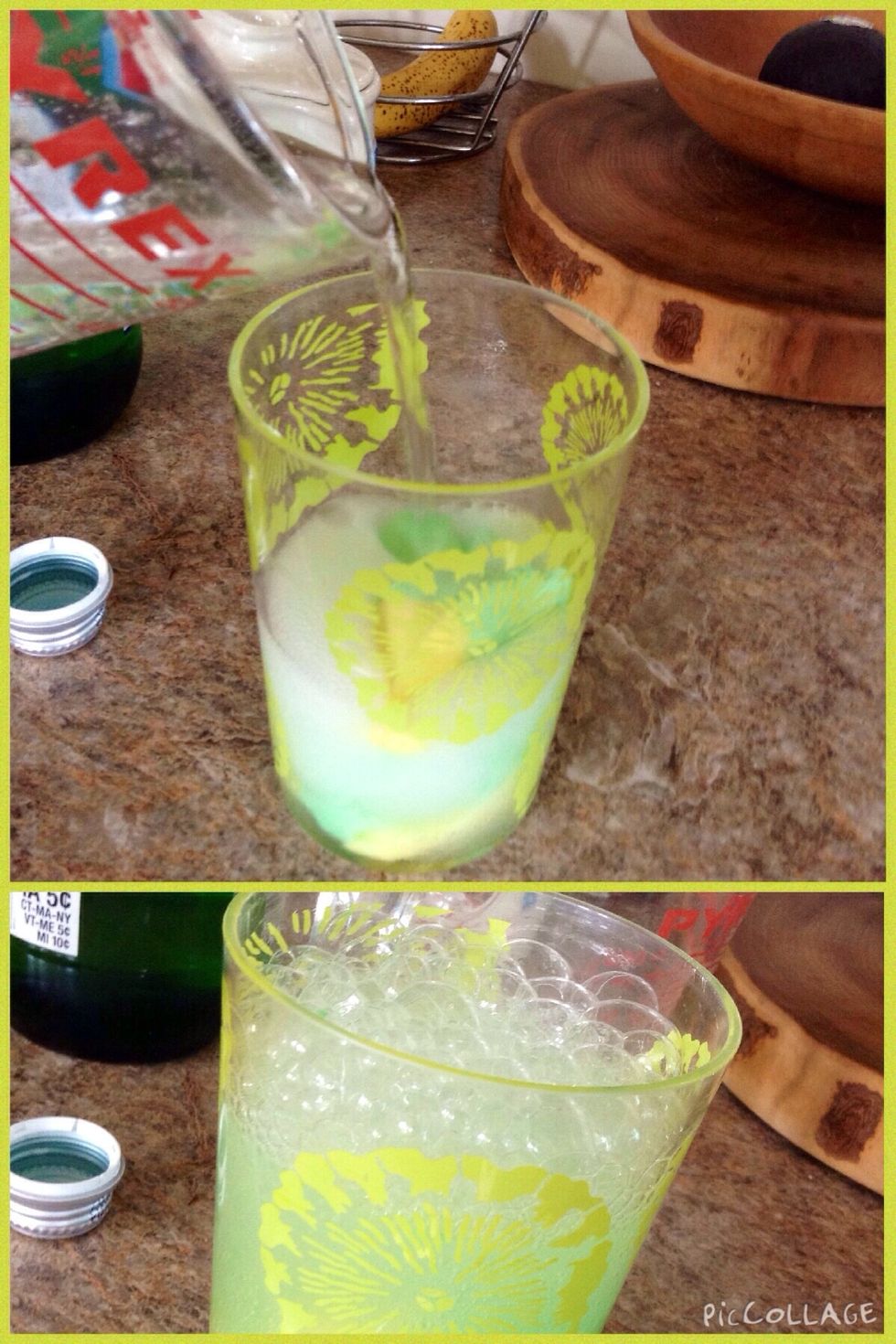 Add sparkling water to the sherbet.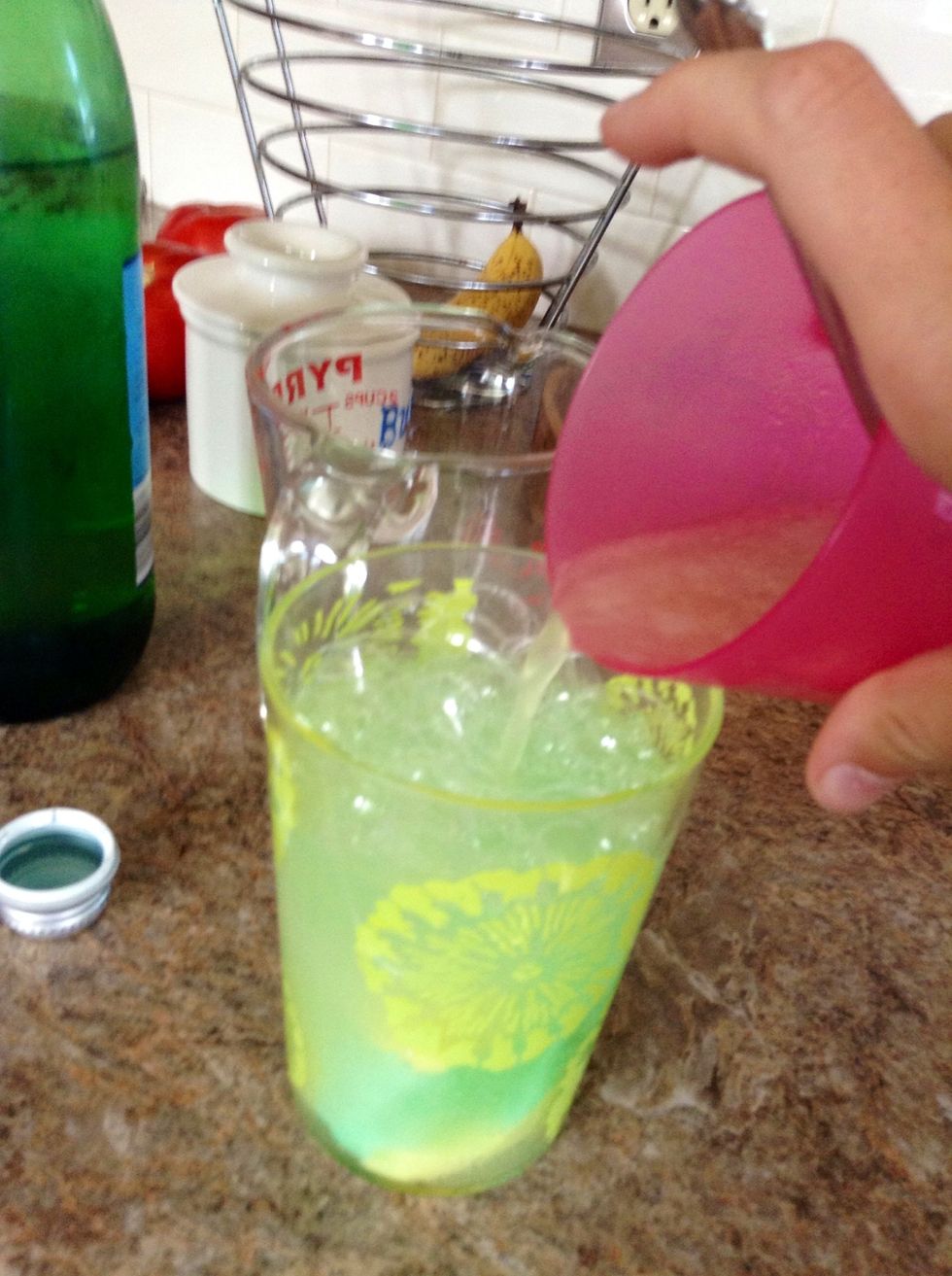 Add the sugar-lime mix.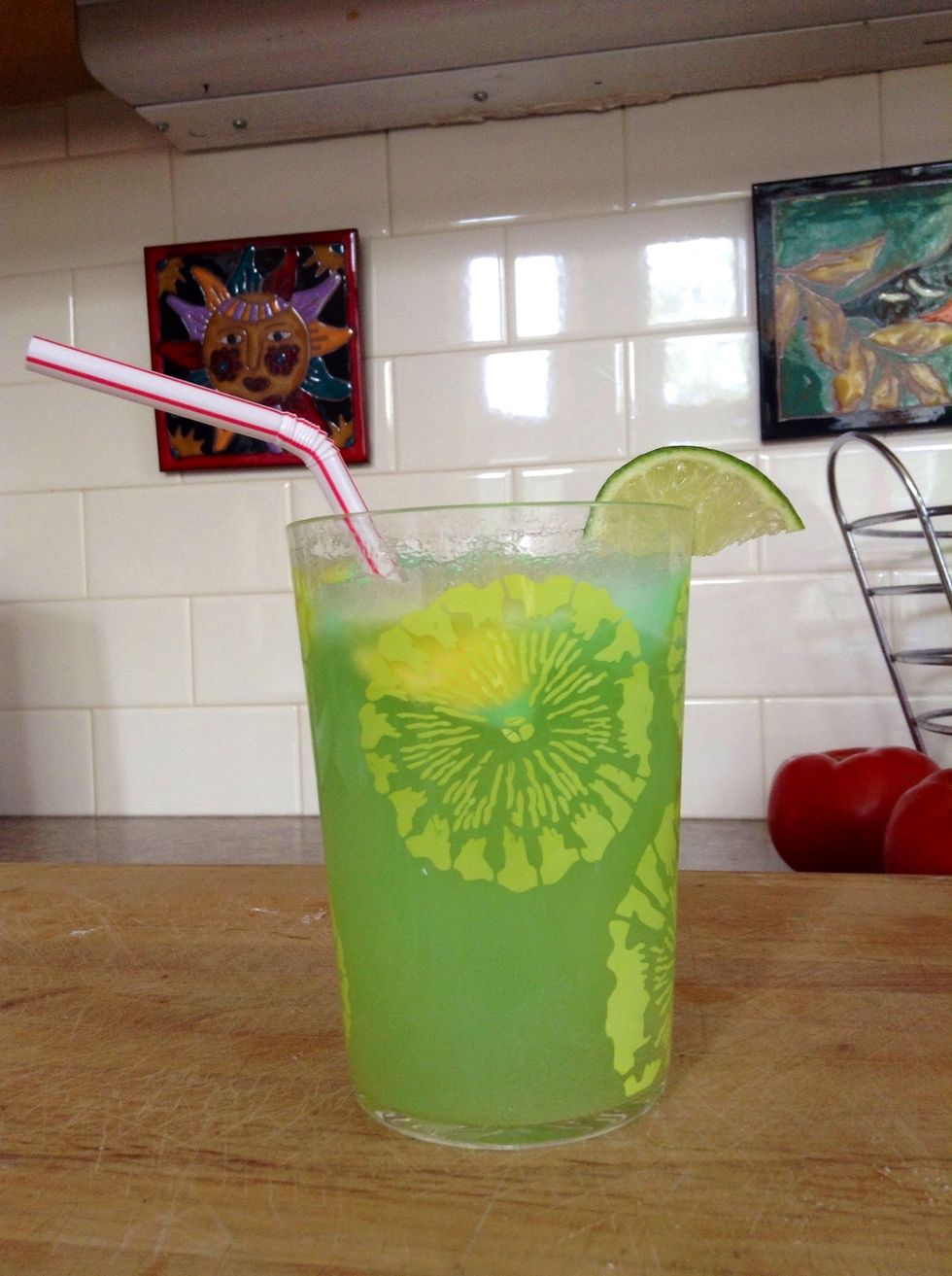 Stir and you're done!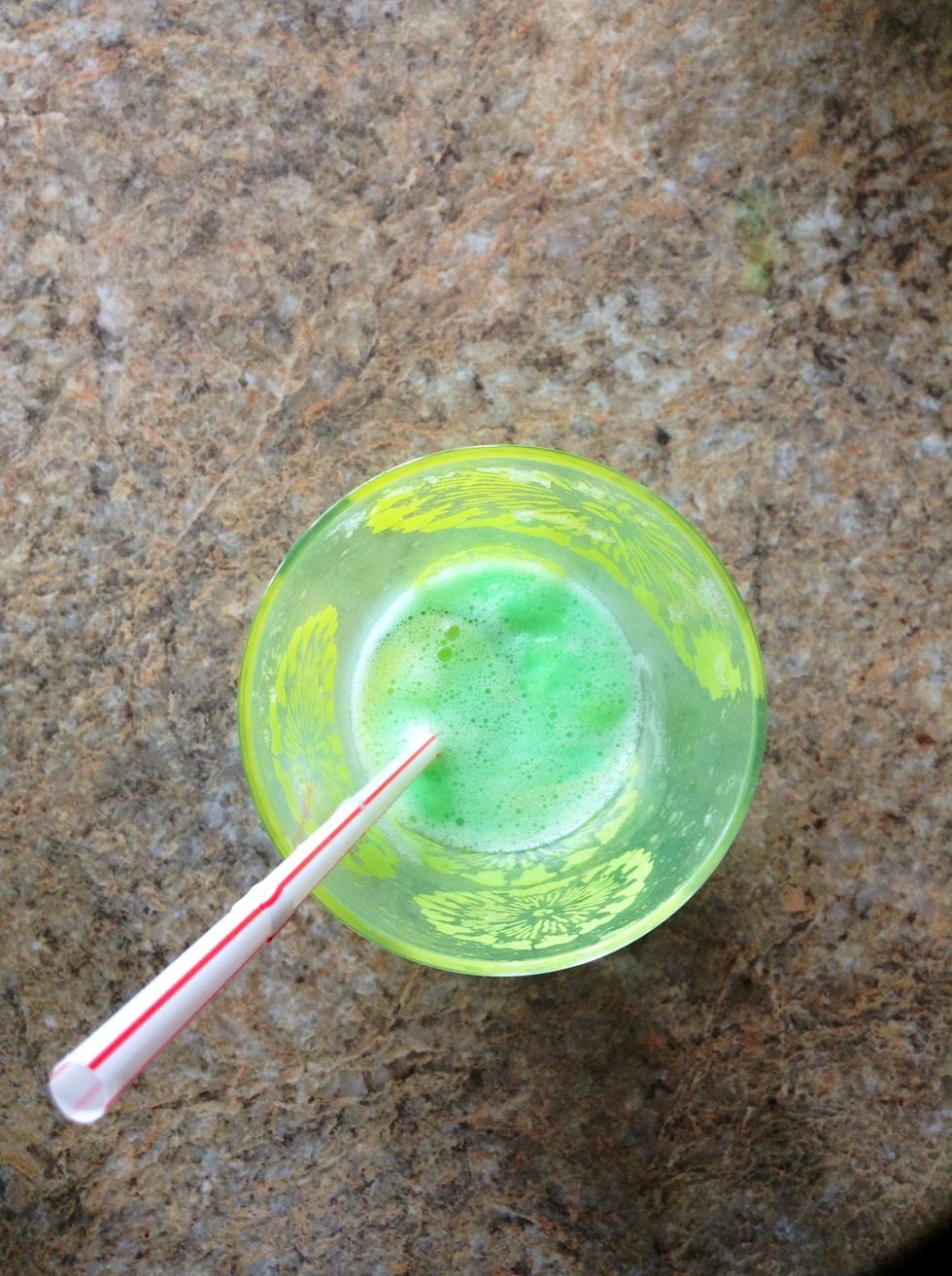 Gone way too fast😁 Please tell me what you think in Comments!
1/4c Fresh lime juice (roughly 2 limes)
3.0Tbsp Sugar
1.0c Sparkling water
Lime sherbet