How to make lime and ginger pie
Refreshing, light with a little kick. Perfect for cleansing your palette after a meal, party food or just because. You can either make one big one or as I have done, individual ramekins.
12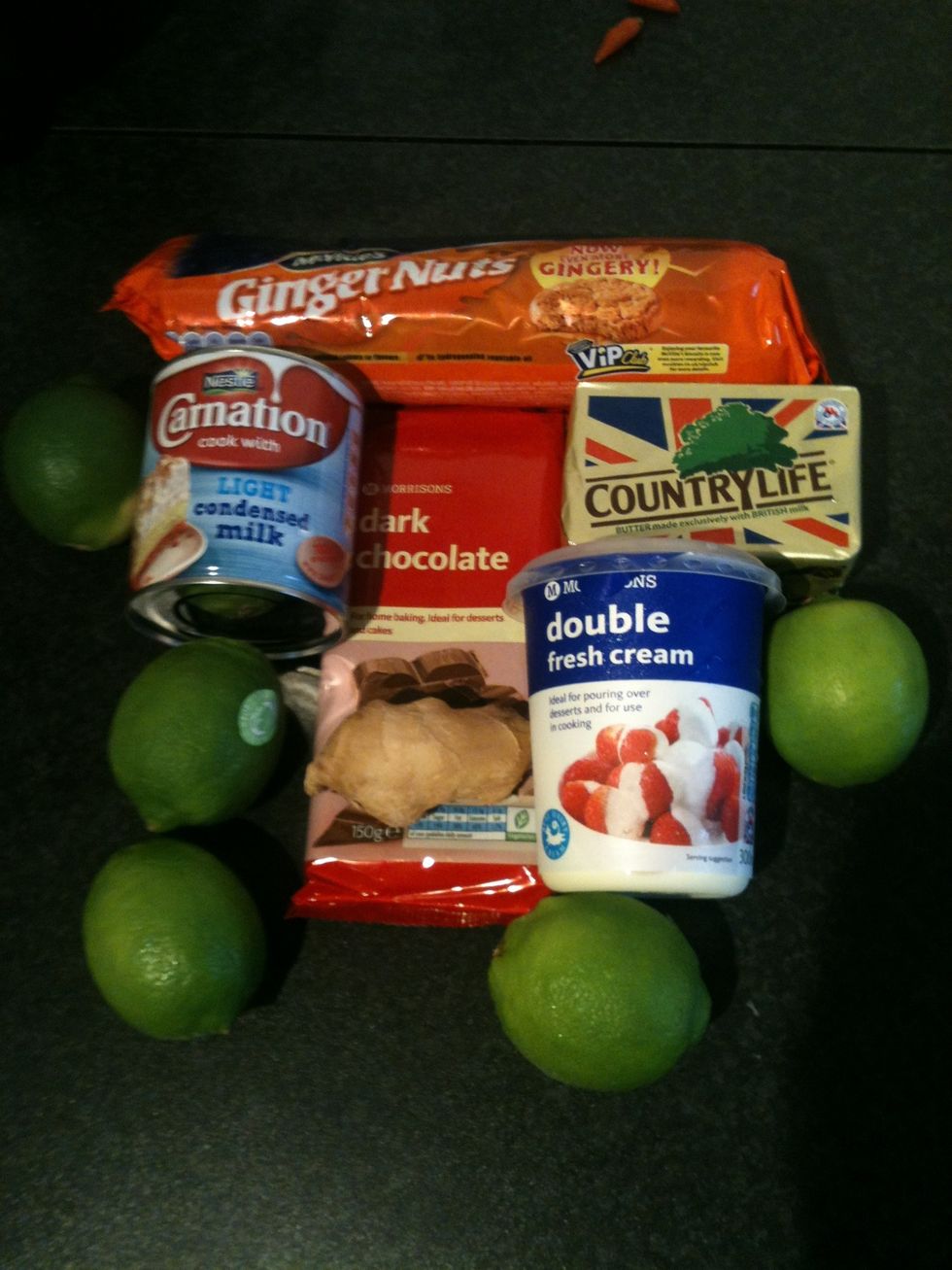 Just a fancy shot of the ingredients.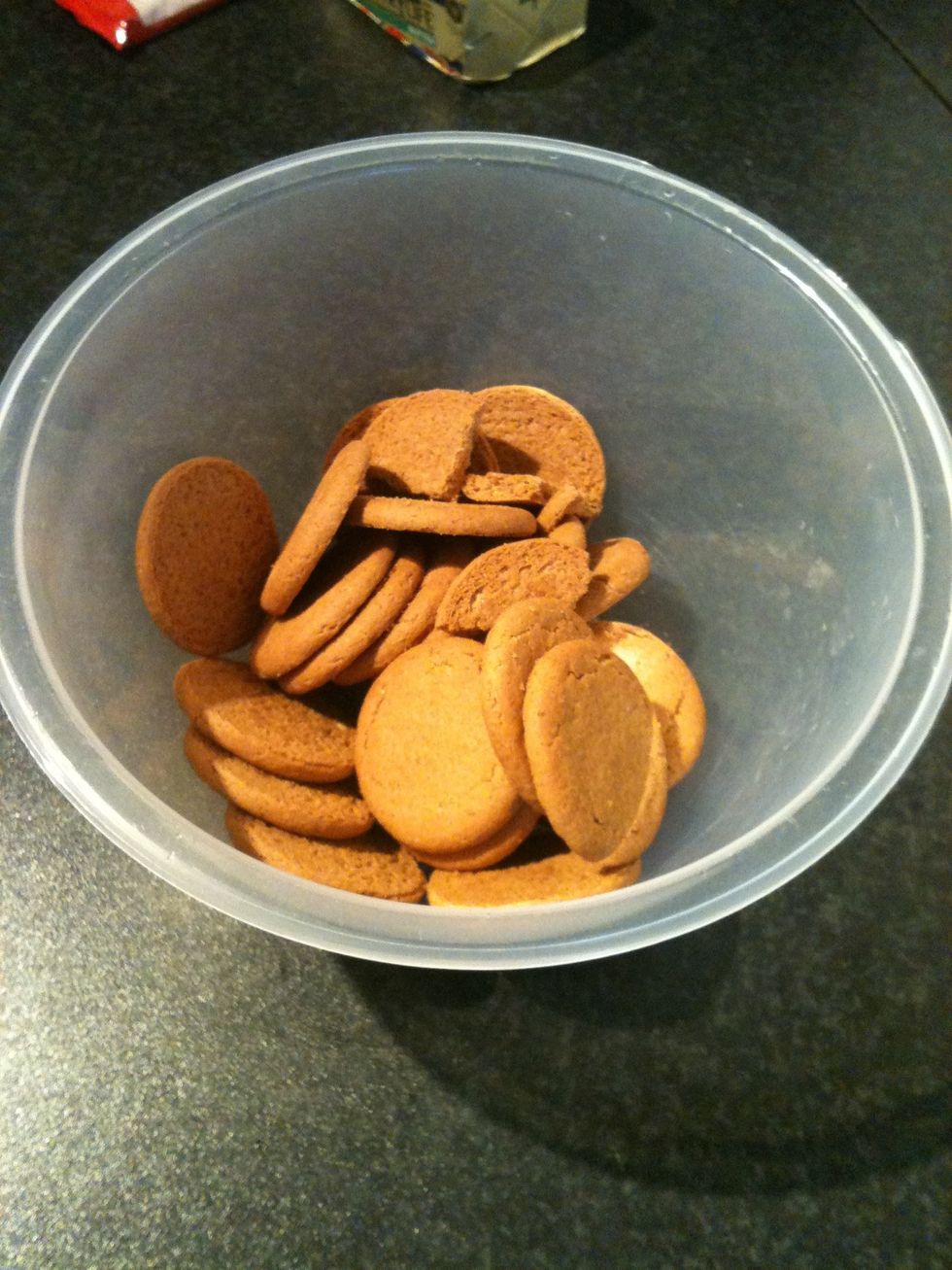 Crush up your ginger nuts. If you have a blender use the pulse setting, if you don't invent a way to crush them. I used the end of a rolling pin.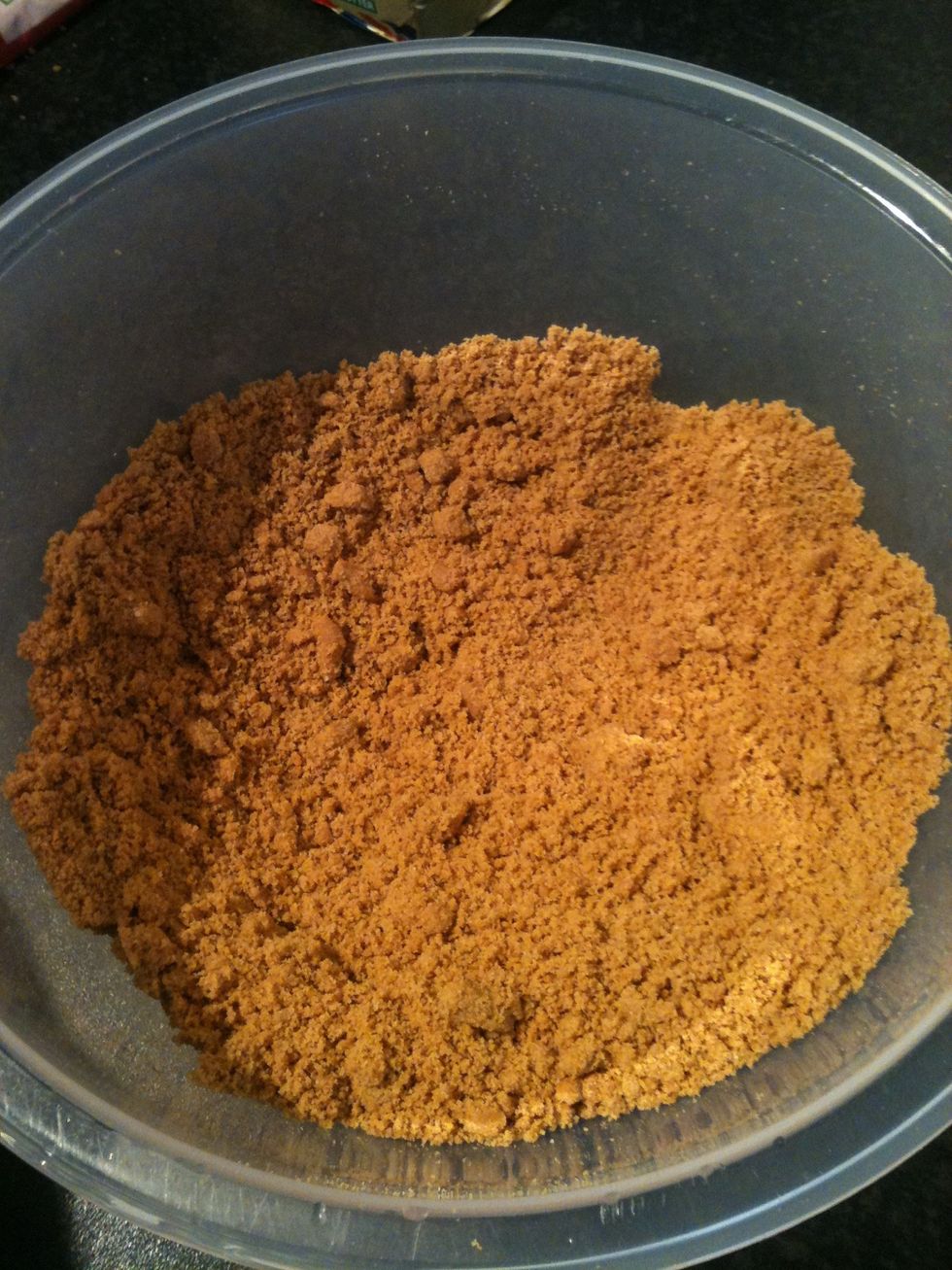 This is what you are looking for. Fine crumbs of gingery goodness.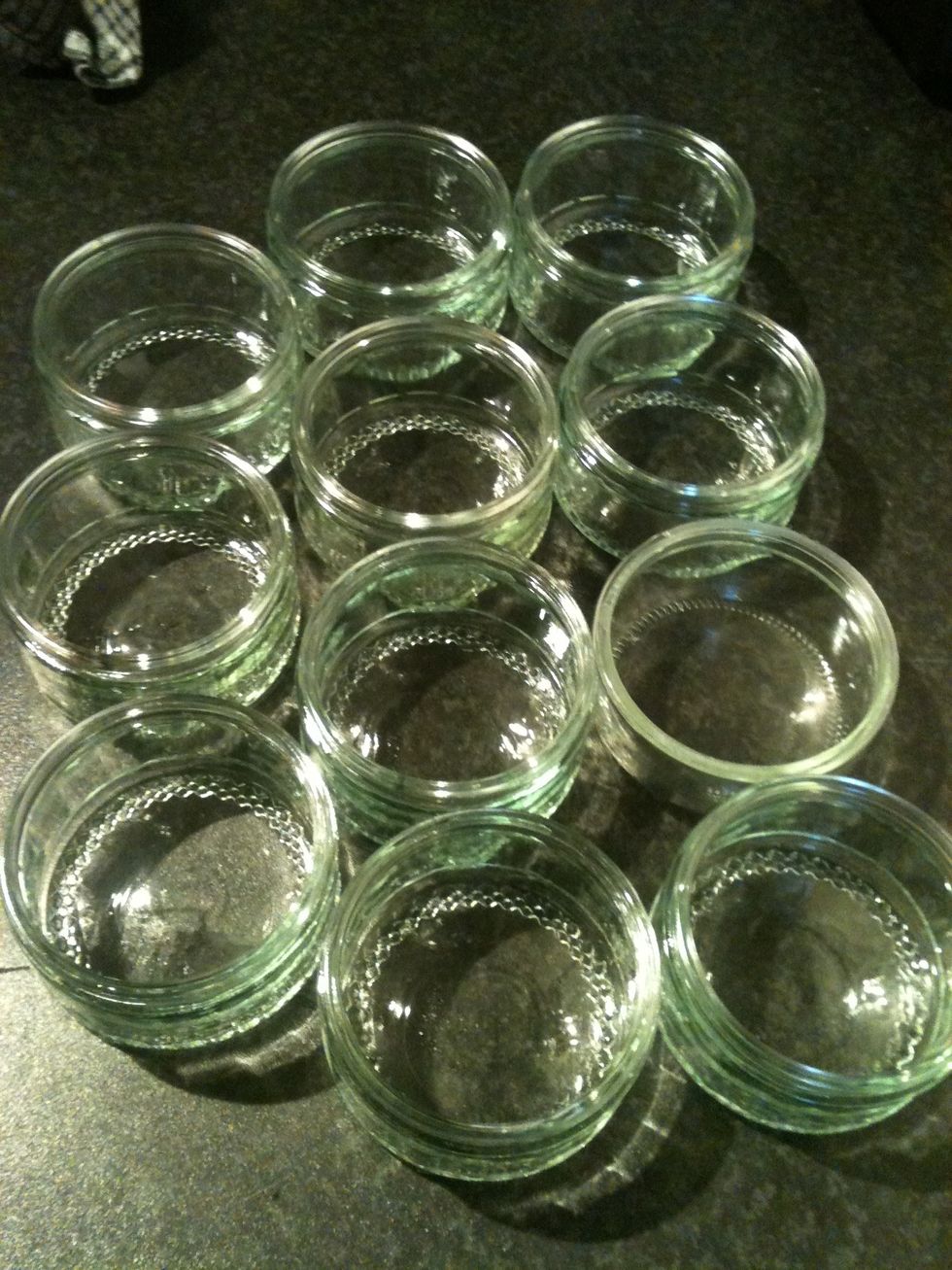 Get you're dishes or large tin ready. If using a tin ether line with grease proof paper or cling film. So you can get it out. I find it easer to use individual ramekins so you don't have that problem.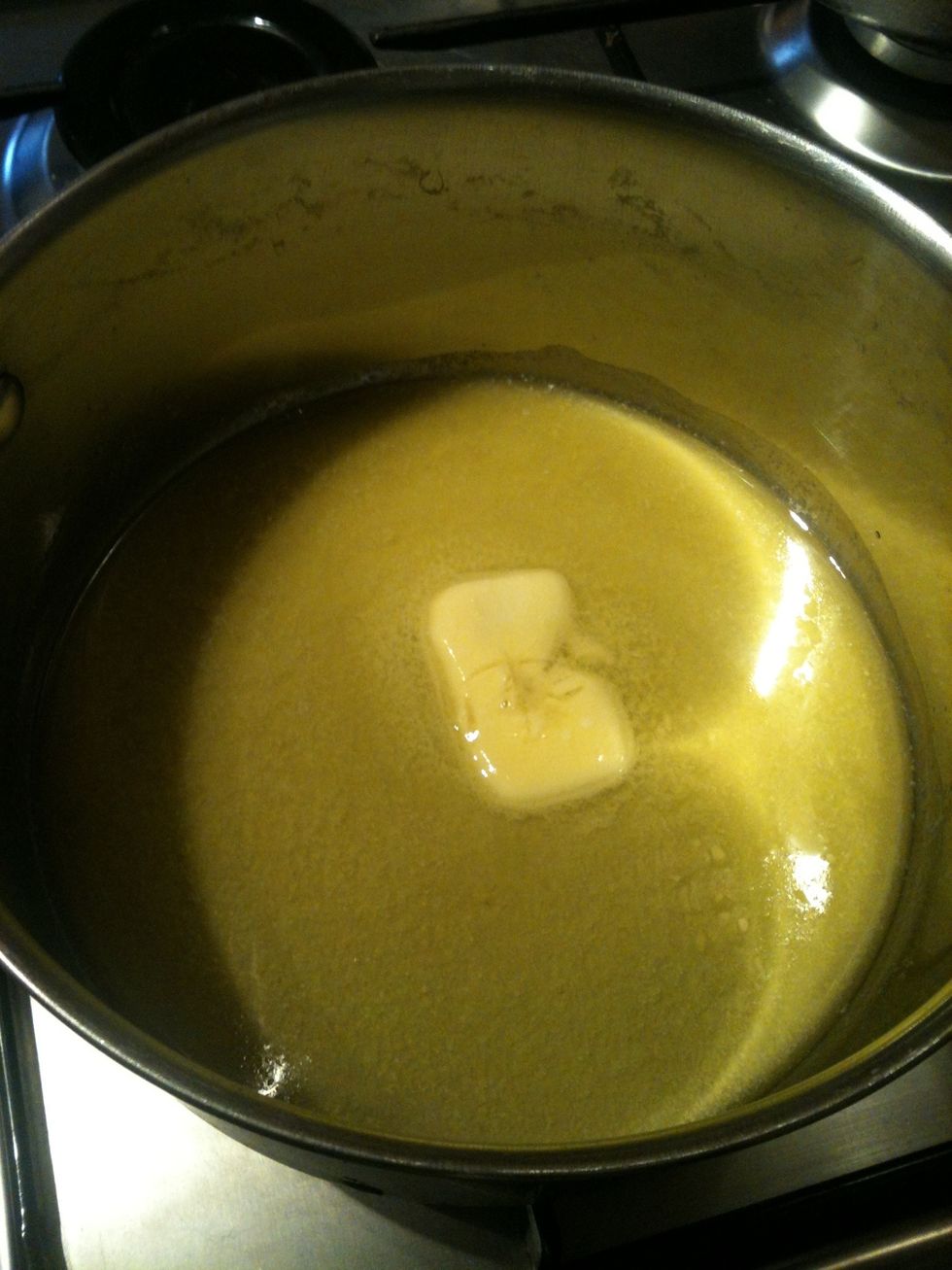 Melt your butter in a pan. Do not burn/boil the butter. If you do start again or it will give the base a horrible taste.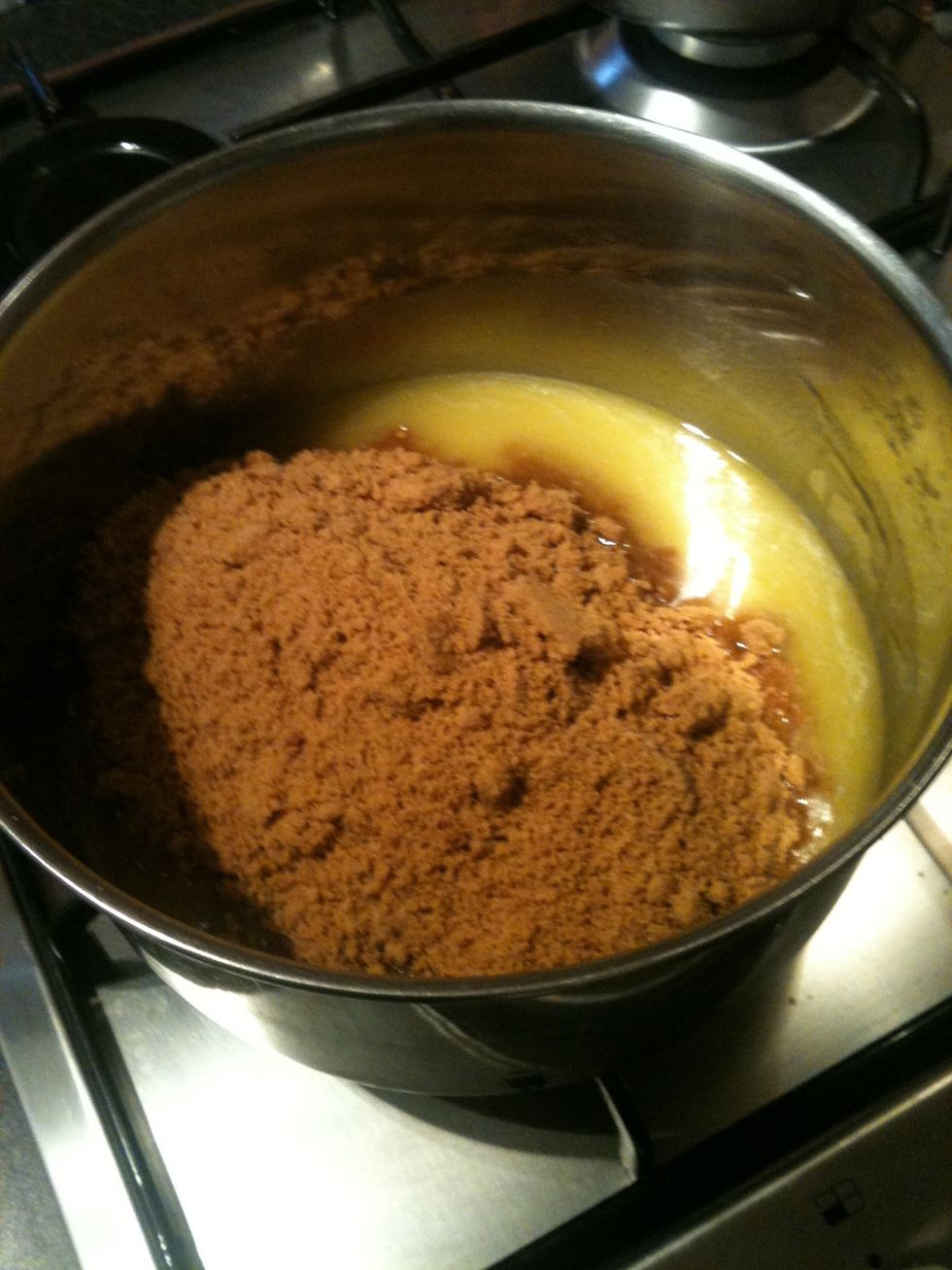 Turn off the heat and Add the ginger nut crumbs and mix well until the butter has evenly distributed into the mix.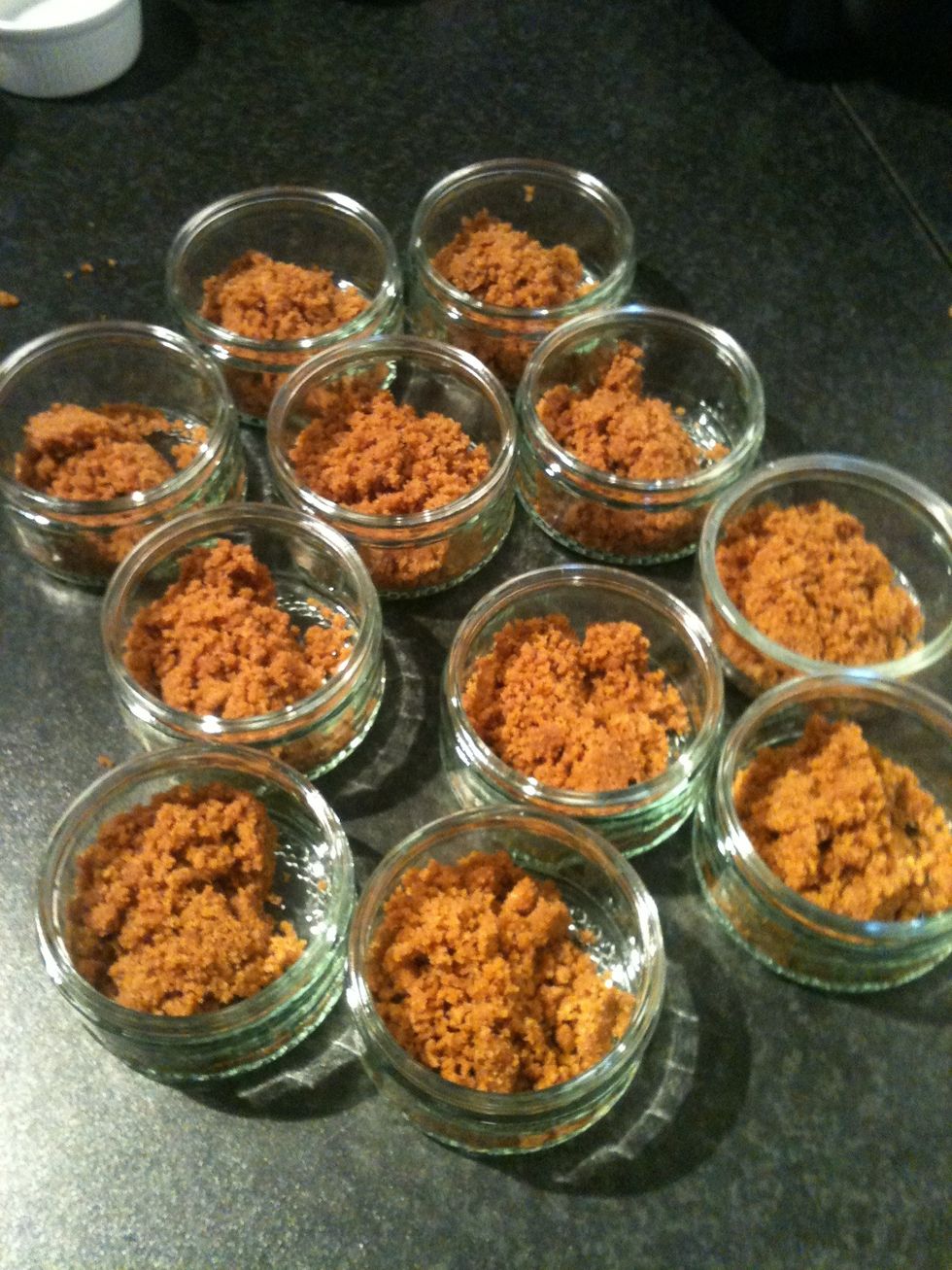 Add the base into the moulds you are looking to have a good 1cm thick base.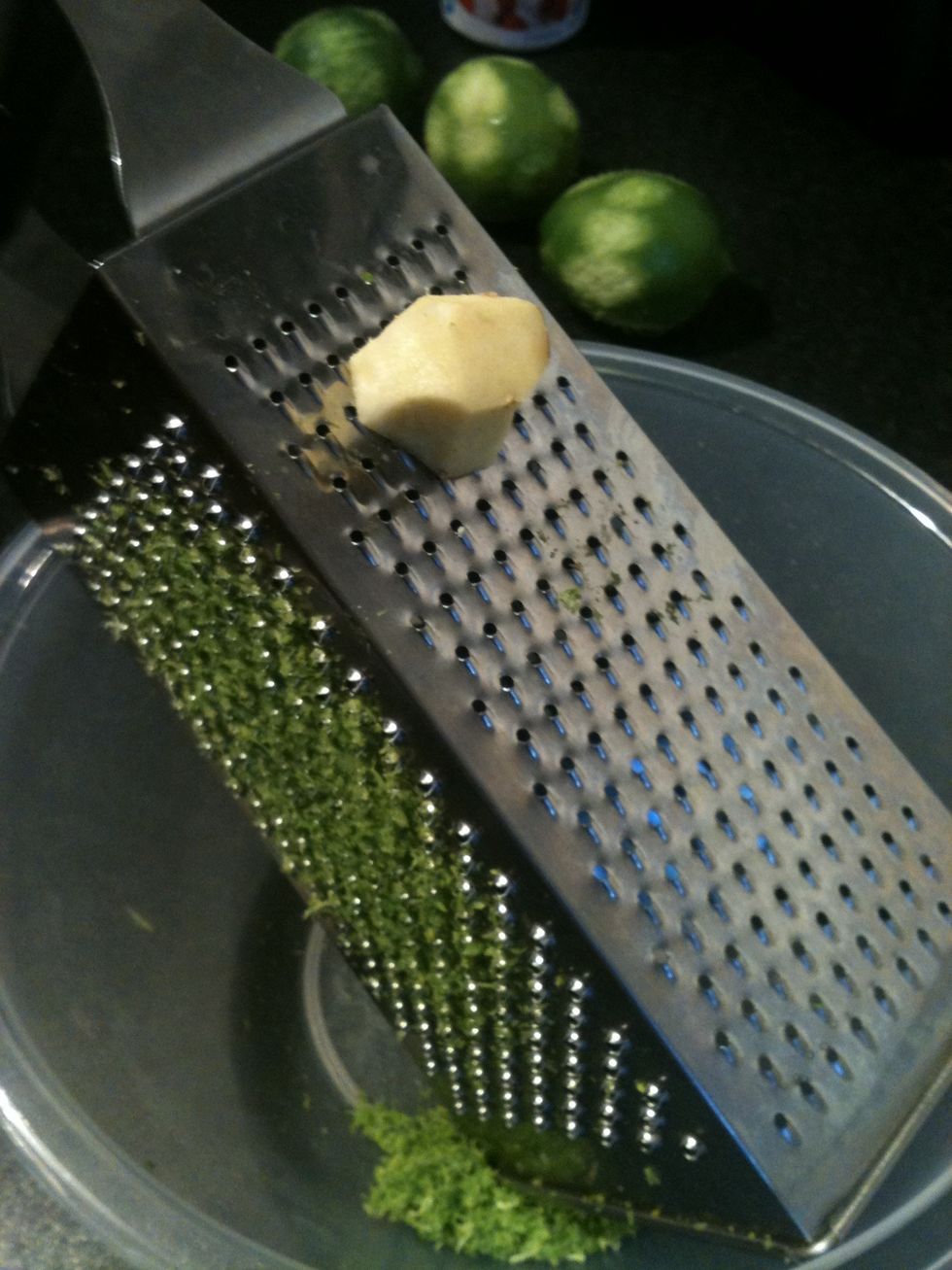 Take the skin off the Ginger. Find the fine side of the grater to grate the Ginger. Don't use to much as it has got a strong kick. Use about this much.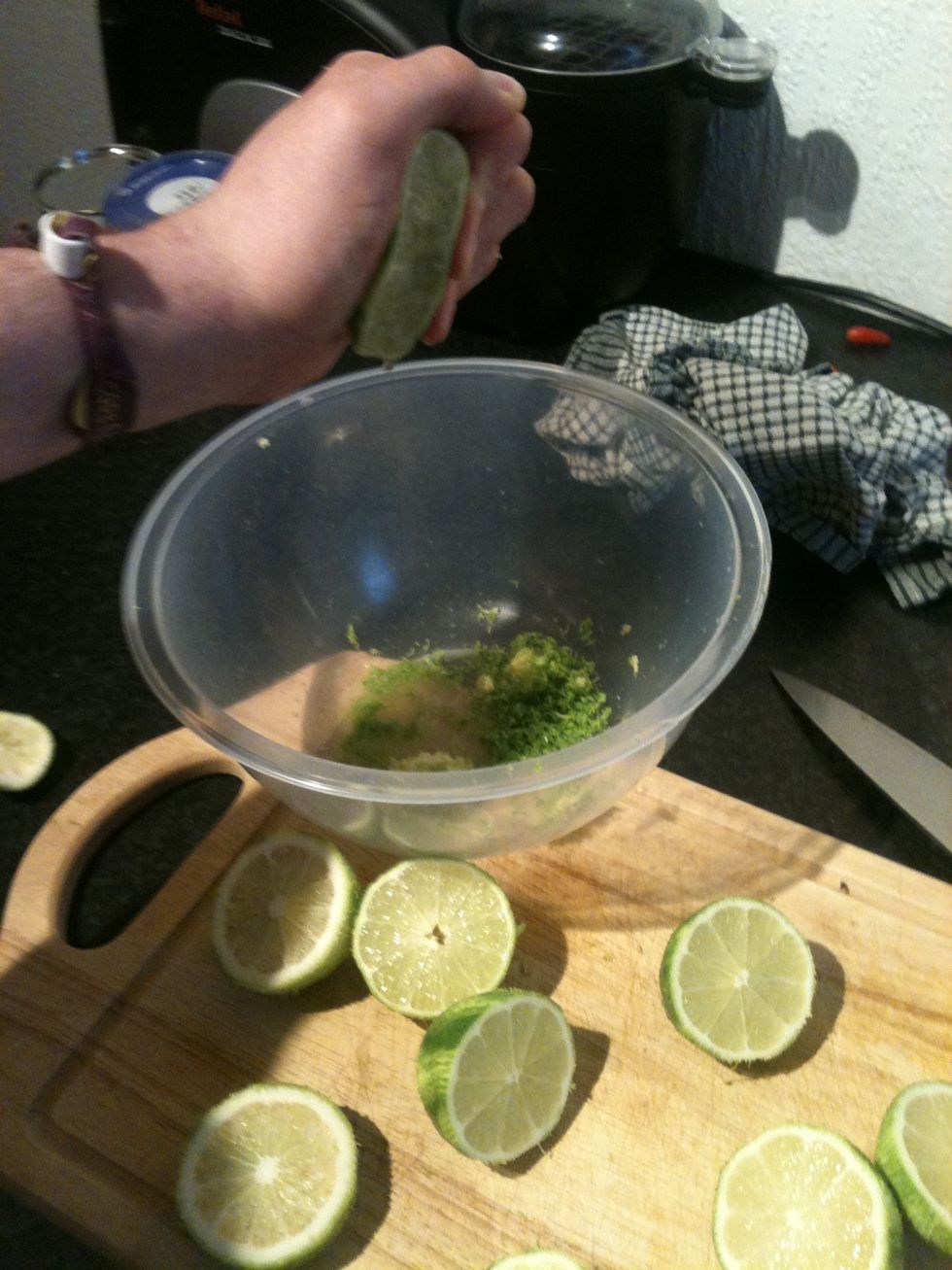 Now squeeze the lime juice into the zest and ginger.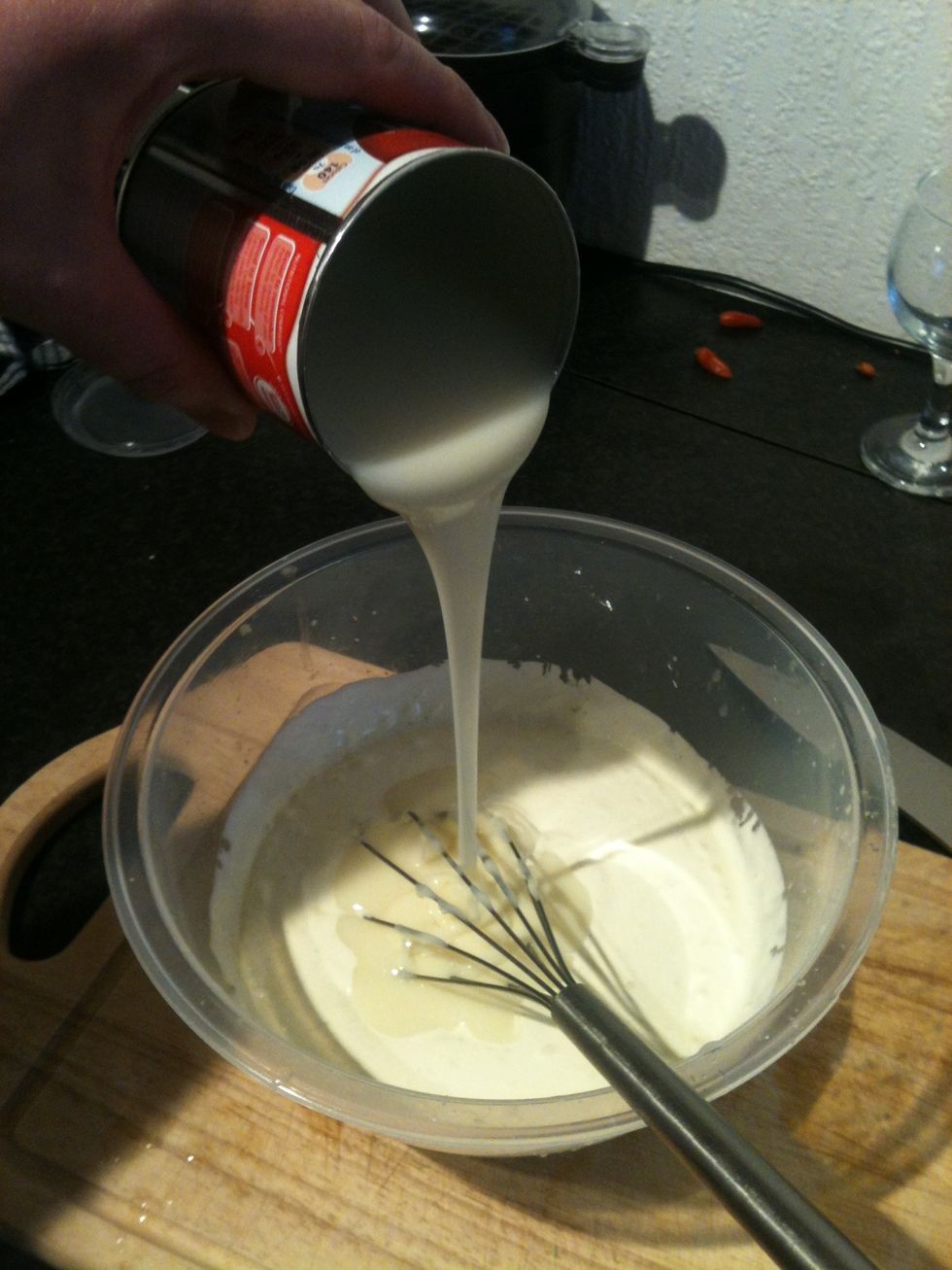 Pour in the double cream and the condensed milk to the juice, lime and ginger and whisk until the mixture firms up. 5,10,15 mins who knows, depends on how good a whisker you are.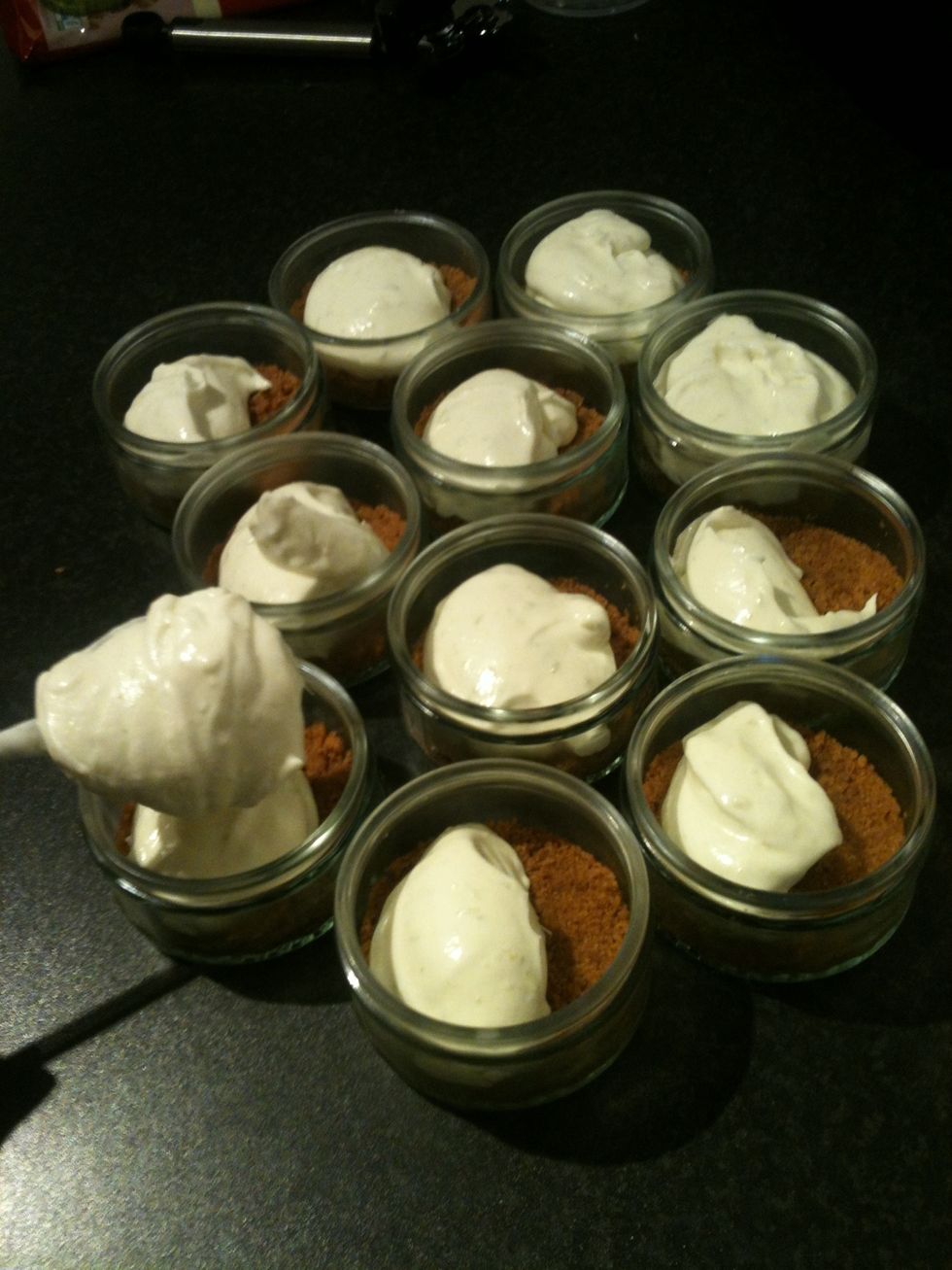 Dollop the creamy mixture on top of the chilled bases.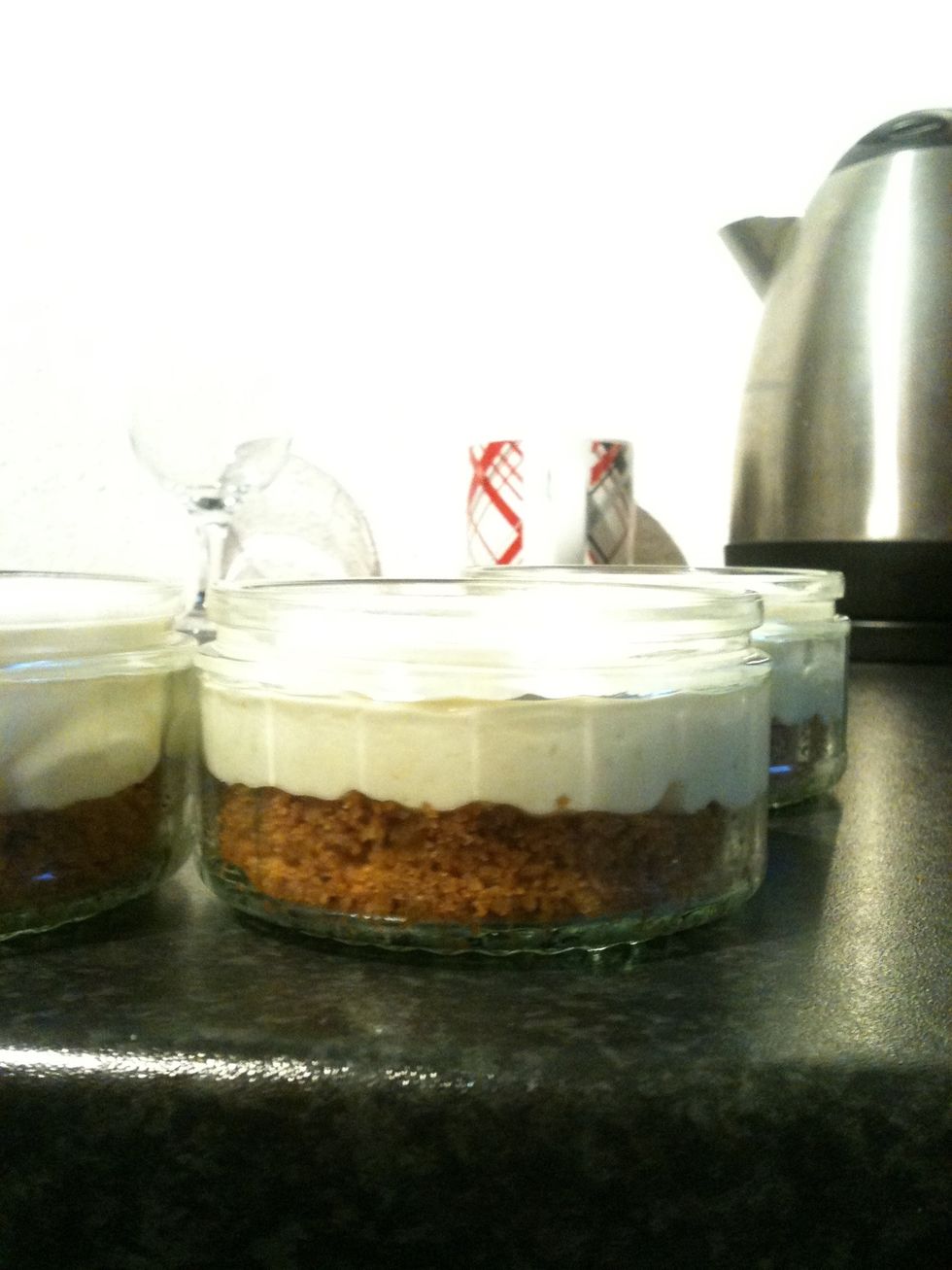 Hmmmm now don't eat it yet. Put it in the fridge for a good 30mins.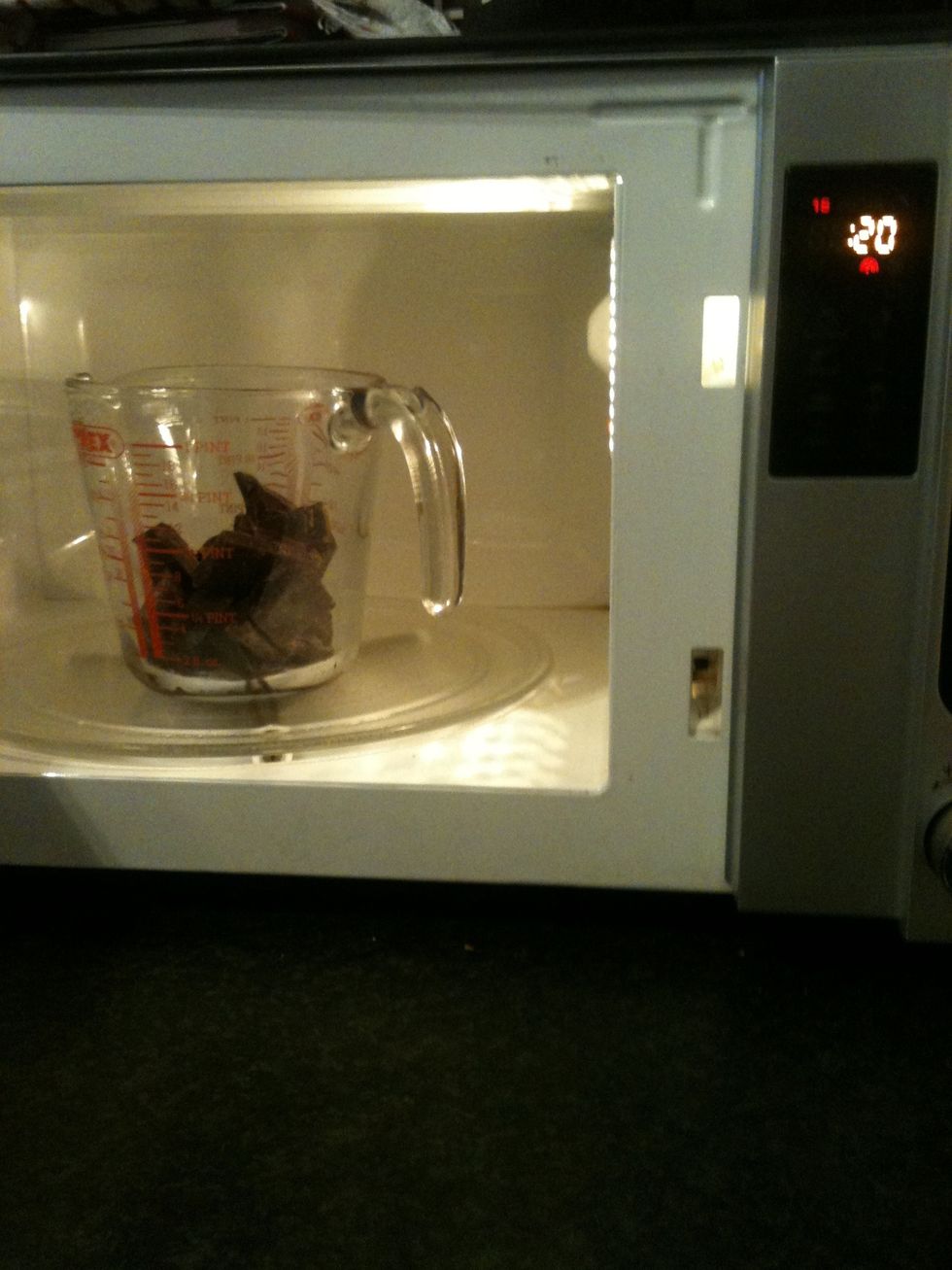 Break up your chocolate. I cheat and use the microwave to melt it. If using this method, twenty seconds, stir, twenty second ,stir you get the idea. You don't want to cook the chocolate.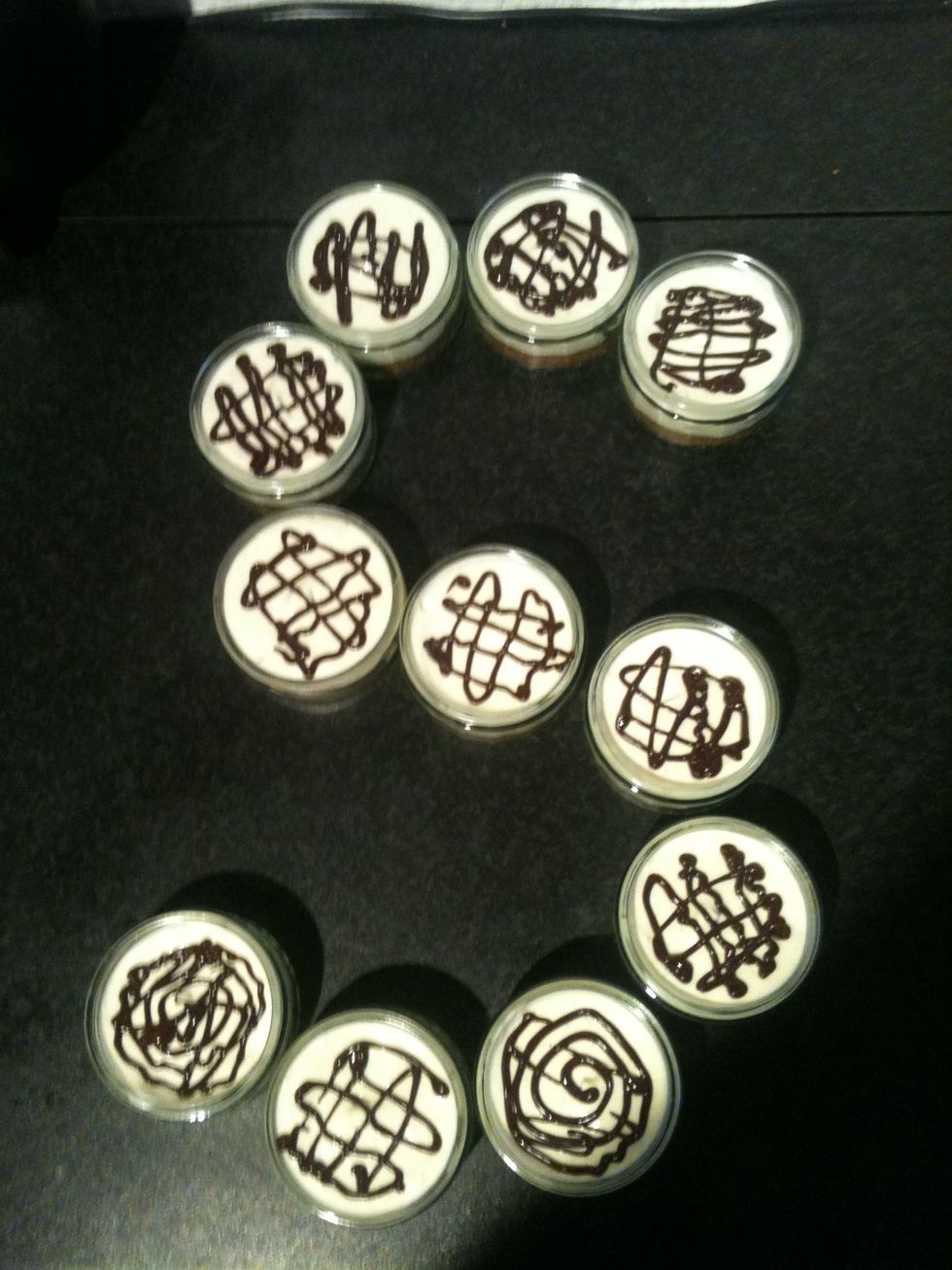 One for you Snapguide team 😃 :)
After 3-4 hours in the fridge you're ready to get tucked in. Garnish with a lime wedge if you want to be pretentious :).
Let me know what you think. If you make It let me know how you get on. Enjoy snappers. They will keep in the fridge for as long as the sell by date on the cream you have used.
405.0g Tin of light Condensed milk
300.0ml Double Cream
250.0g Ginger Nut Biscuit's
85.0g Melted butter
5.0 Limes, zest and juice
1.0 Some dark chocolate
2.0cm Root Ginger