How to make light bulb decorations
These light bulb decorations are perfect for Christmas. Glamorous and easy to make. Find a burnt out light bulb or 2 lying around. Grab them, some spray paint and let's get upcycling!
47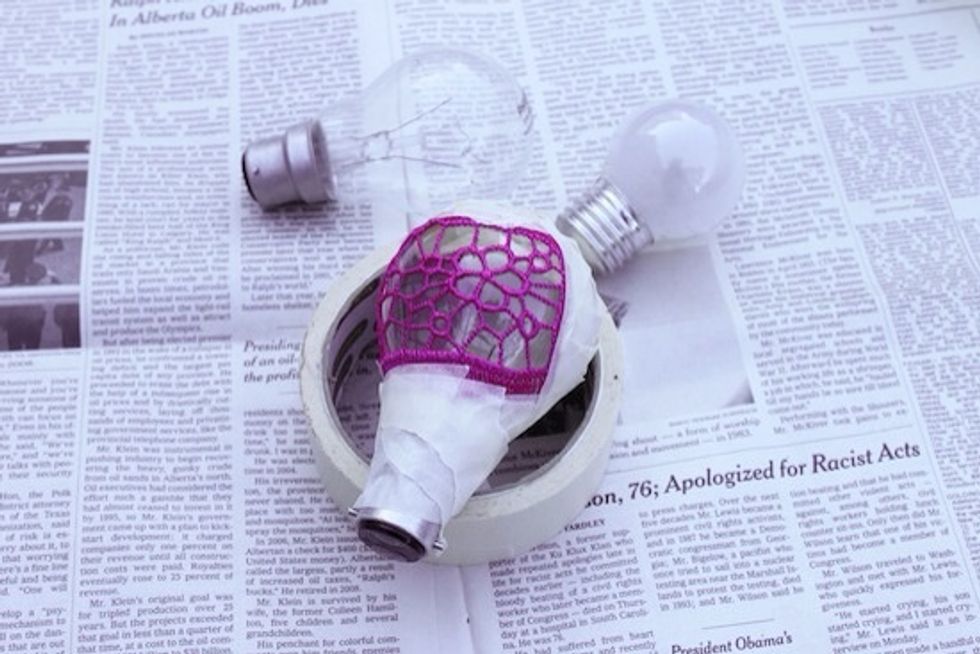 Prep your lace by cutting a piece to a workable size and taping it tightly to your light bulb. Be sure to also cover the remaining parts of the bulb so they do not get spray paint on them.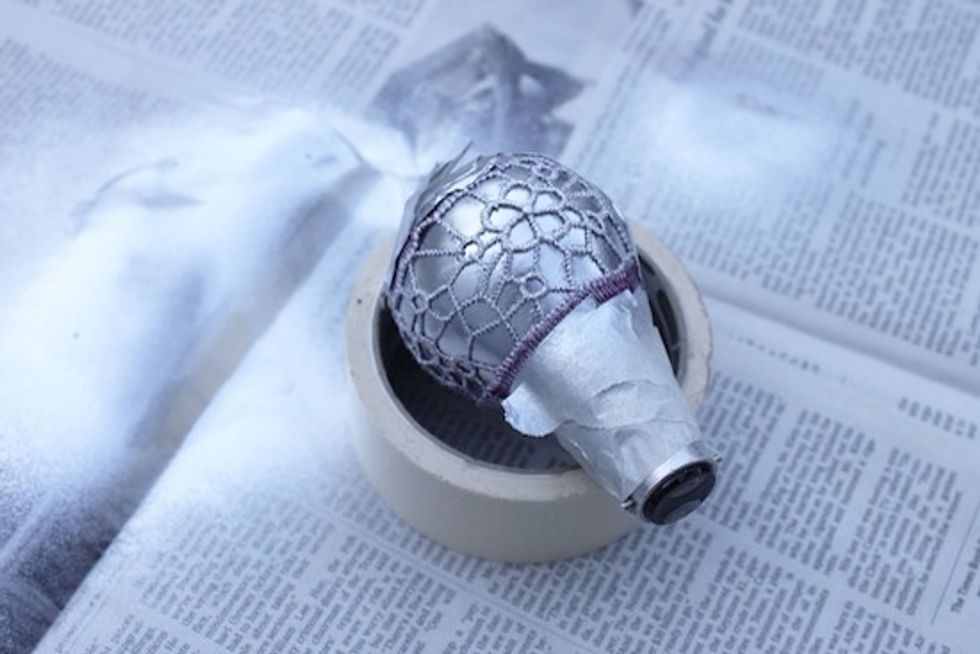 The sprayed light bulb will look like this. Once completely dry move the lace to the next unsprayed bit of bulb and repeat the process.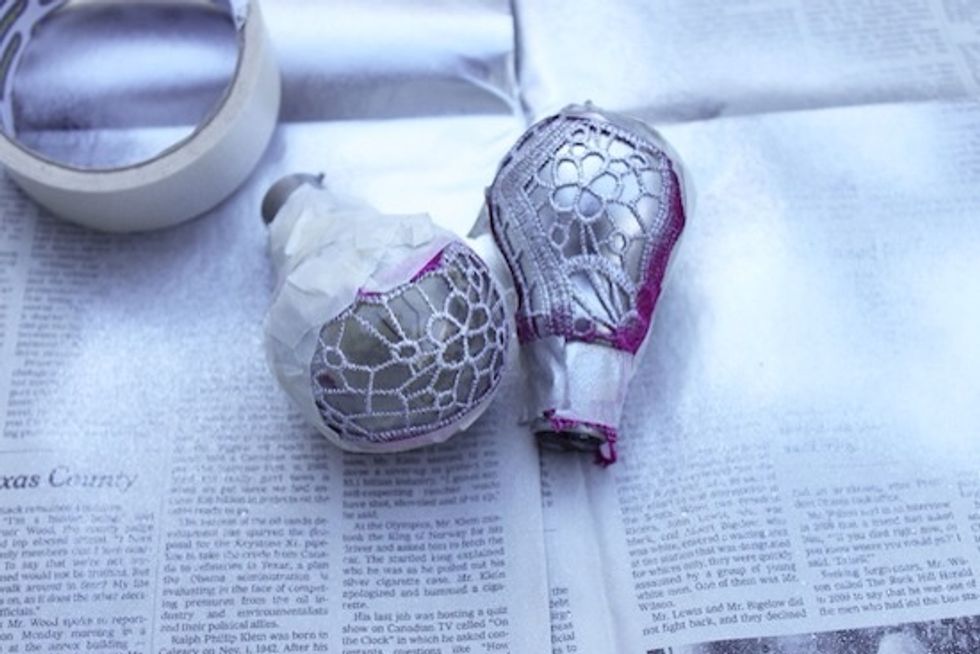 We recommend alternating between 2 bulbs so that you can prep one while the other is drying.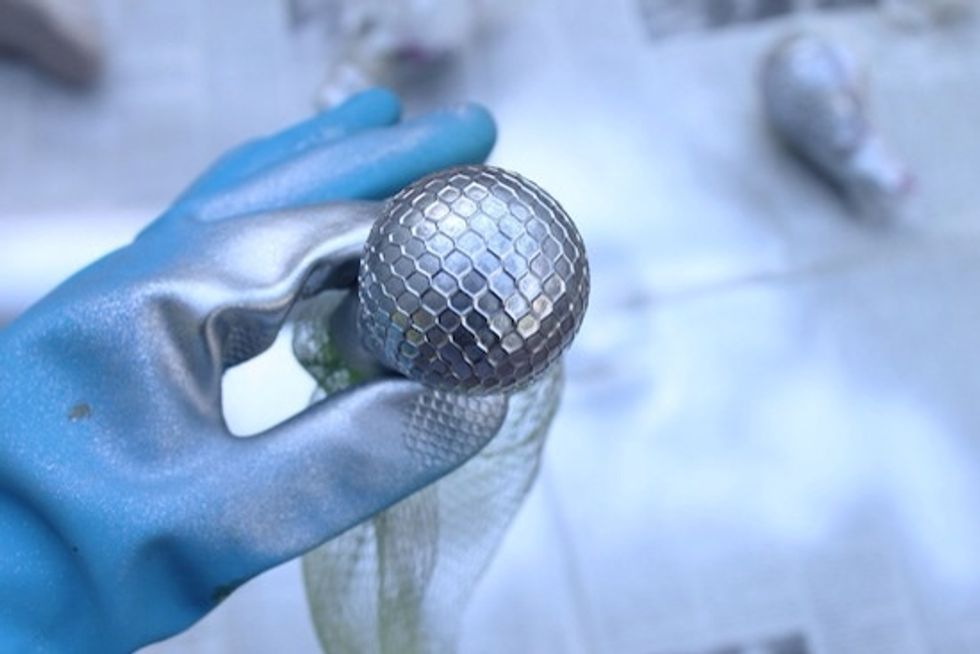 There is also the option to do a mesh design on your light bulb decorations instead of lace. To do this encase your light bulb in mesh and tape tightly at the base. Spray and allow to dry.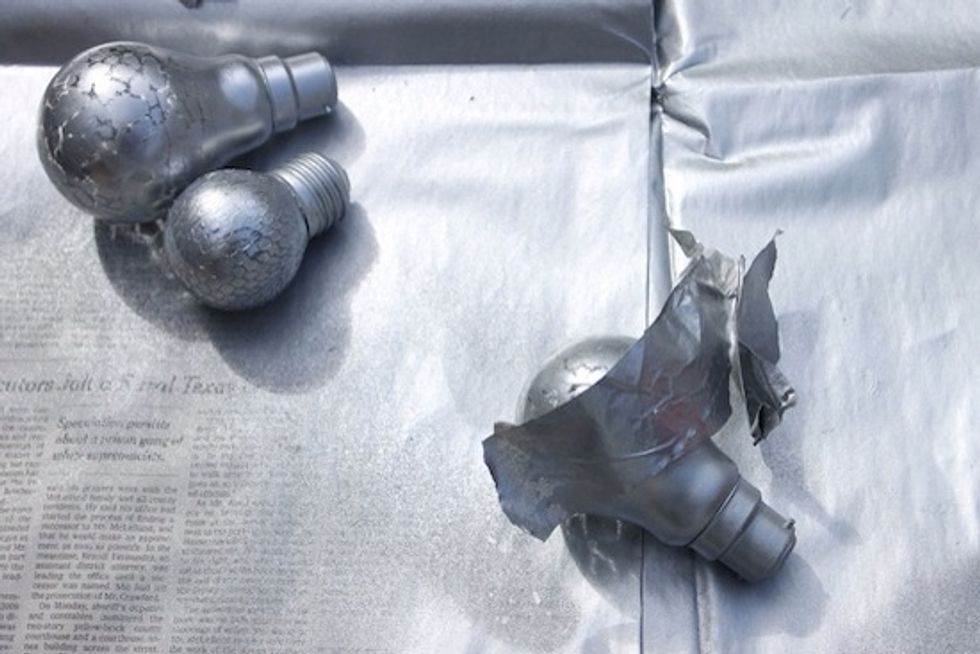 Once you've finished spraying the glass section of the light bulbs, cover the decorated glass section and spray the light bulb bases. Allow to completely dry.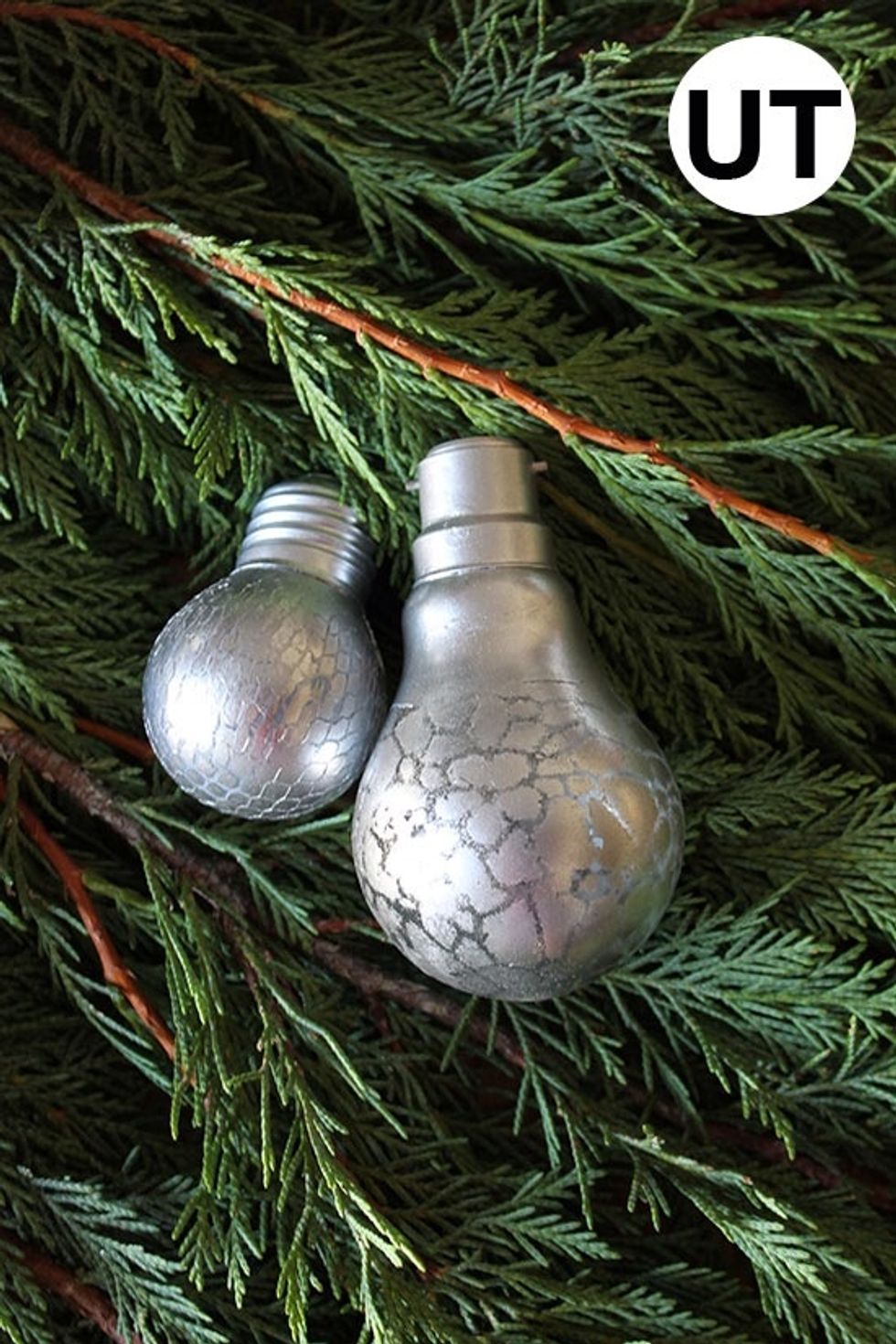 Finally add the string hanging loops. Fold a piece of silver string into a loop and then tie a knot. Secure this knot to the bottom of your light bulb decorations with a hot glue gun.
Light bulbs
Silver spray paint
Lace/mesh
Masking tape
Protective gloves and mask
Hot glue gun
Silver string