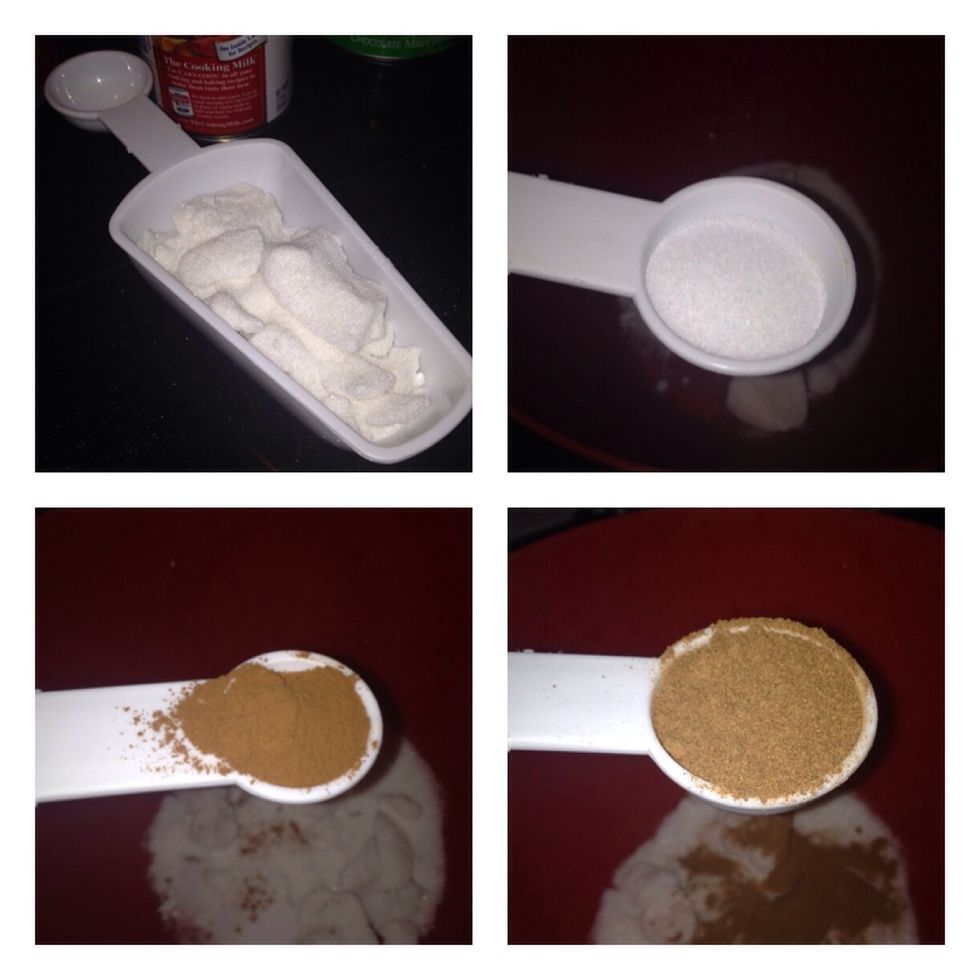 I use 1 tbsp of salt this time instead of original measurement of 1 tbs.
Mix Sugar, salt, cinnamon, pumpkin spice in the small bowl.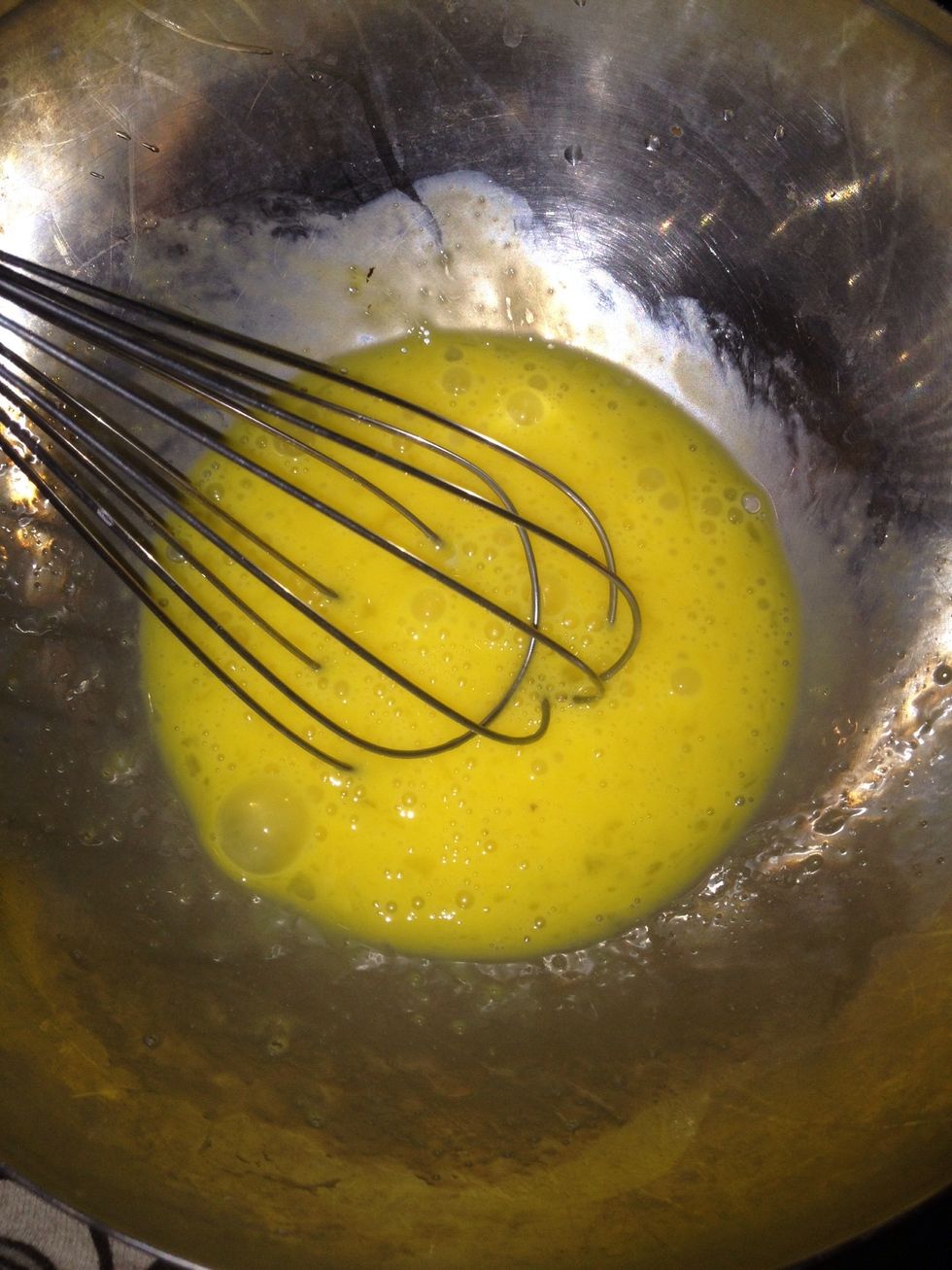 Beat eggs in large bowl.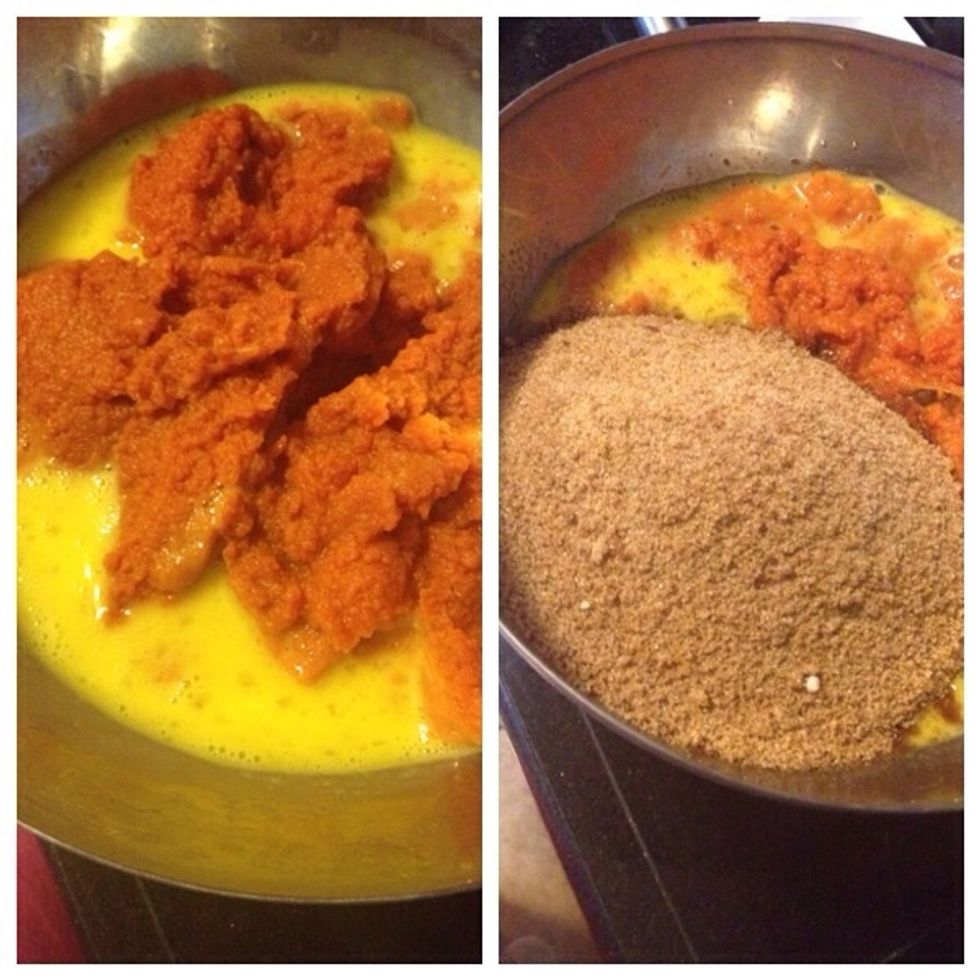 Stir in pumpkin and sugar-spice mixture.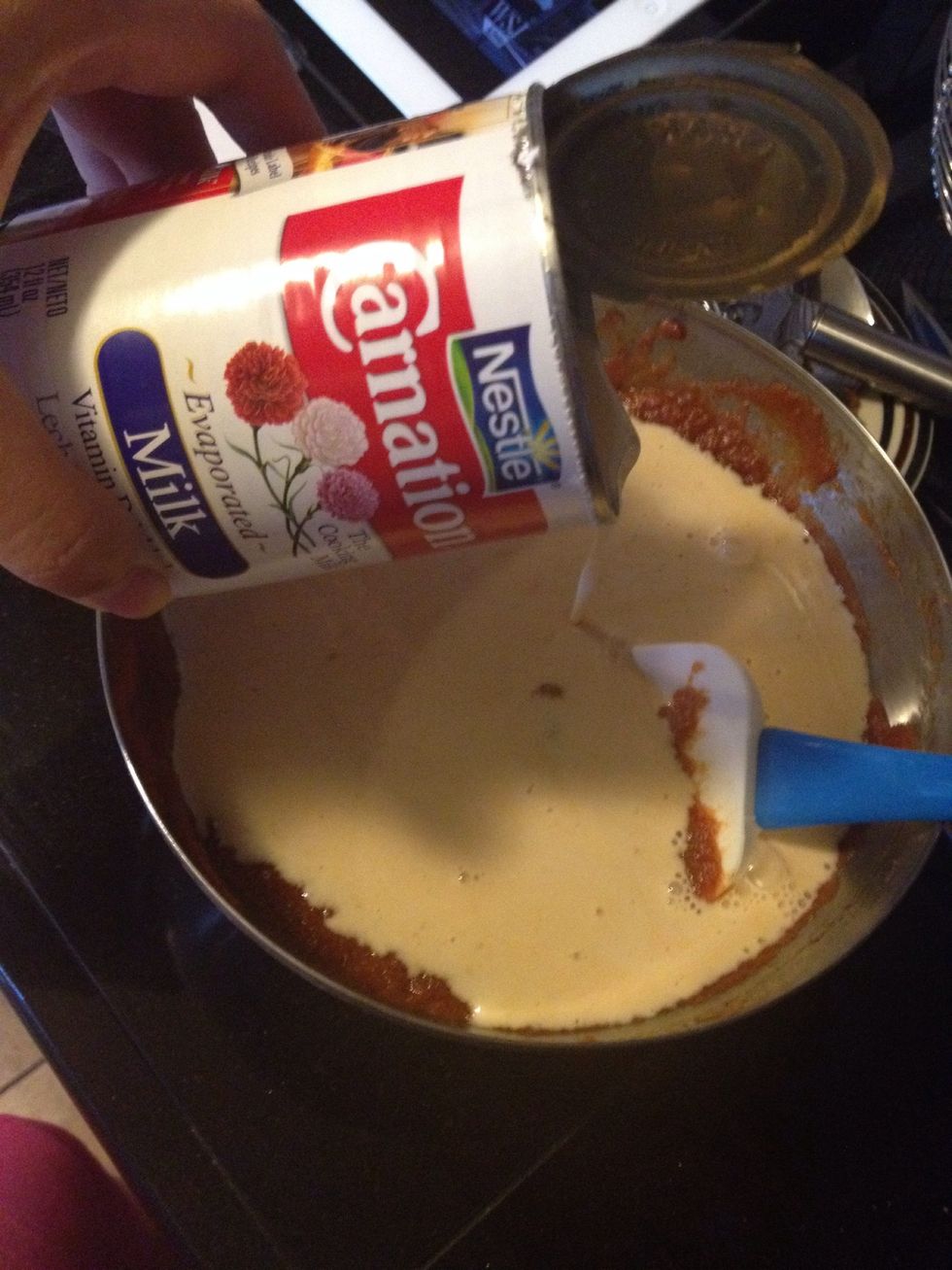 Gradually stir in evaporated milk.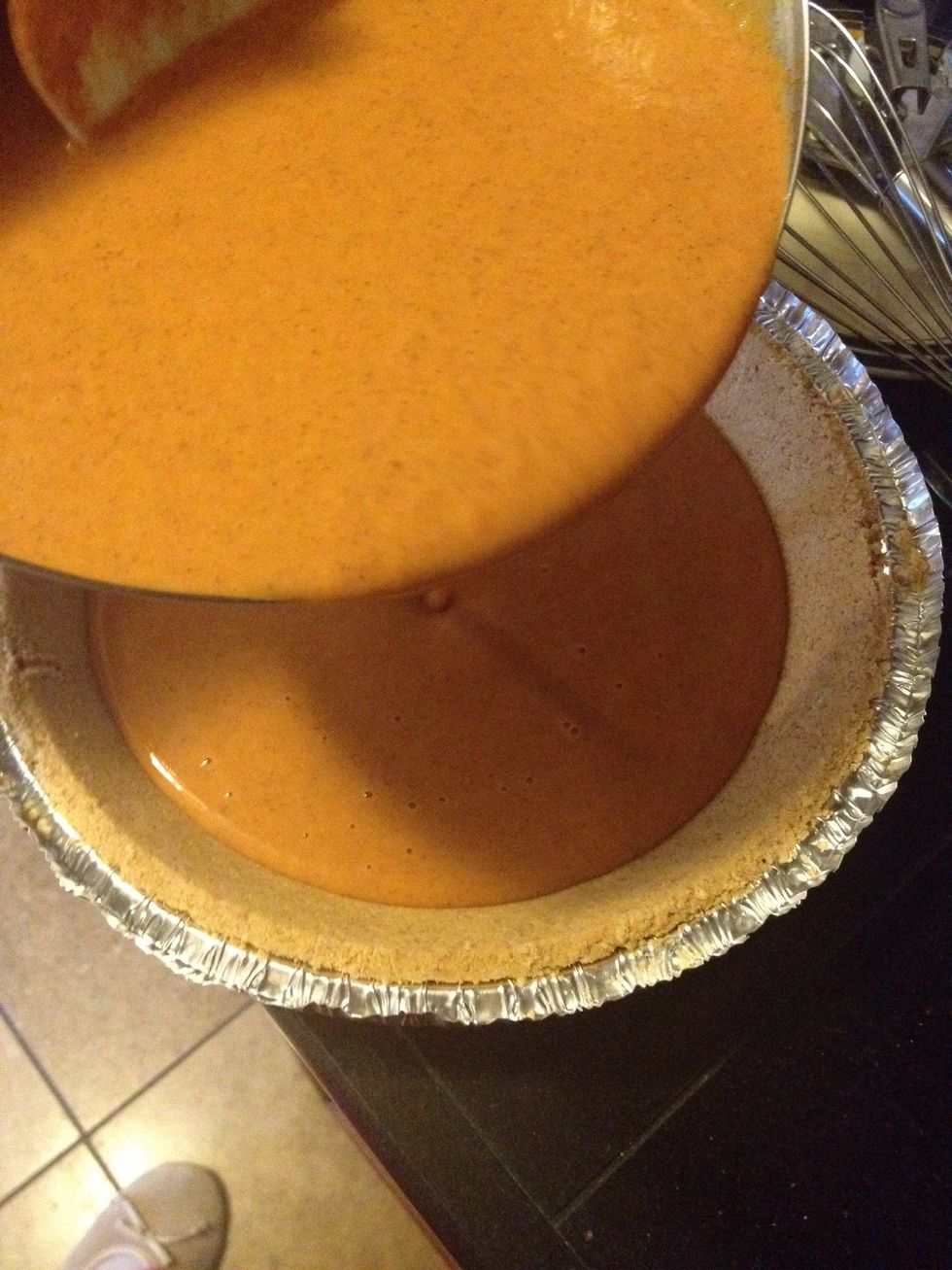 Pour into pie shell
Baked in 425f oven for 15mins and reduce to 350f bake 40-50 mins.
But I forgot to switch temperature and bake straight 46mins with 425f. My pie slightly over cook :(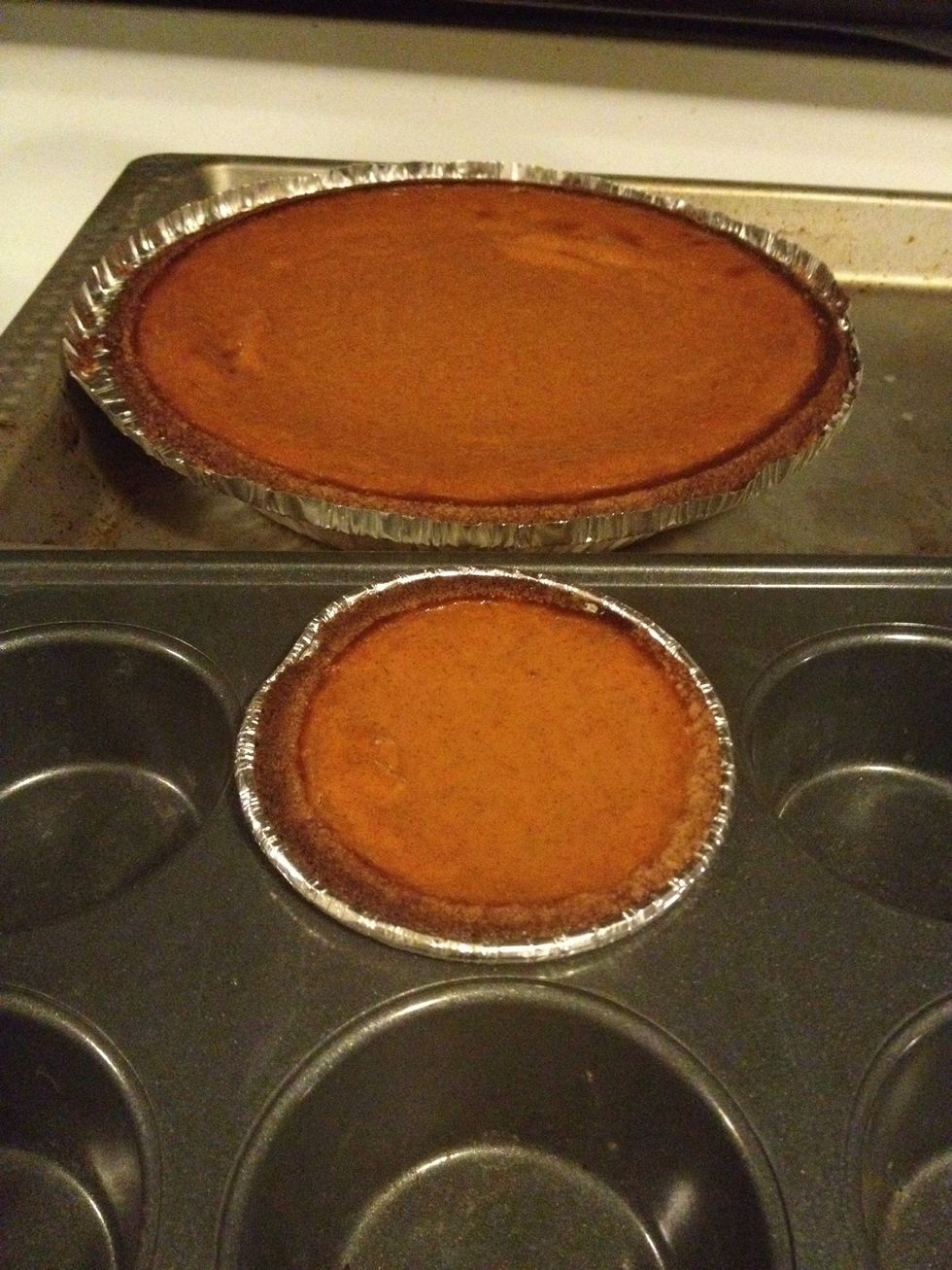 For the small one I use 425f for 20mins still slightly overcooked.
Yayy my first pumpkin pie is not prefect but still taste good!
3/4c Sugar
1/2Tbsp Salt
1.0tsp Ground cinnamon
1.0Tbsp Pumpkin spice
2.0 Large eggs
1.0 Can (15oz) Libby's pure Pumpkin
1.0 Can of carnation evaporated milk
1.0 Unbanked 9-inch deep-dish pie shell
Creative Traveler
I find recipe to cook for my family and turn the recipe to my visual cooking guide. Follow my guide or send me a request what to make next!