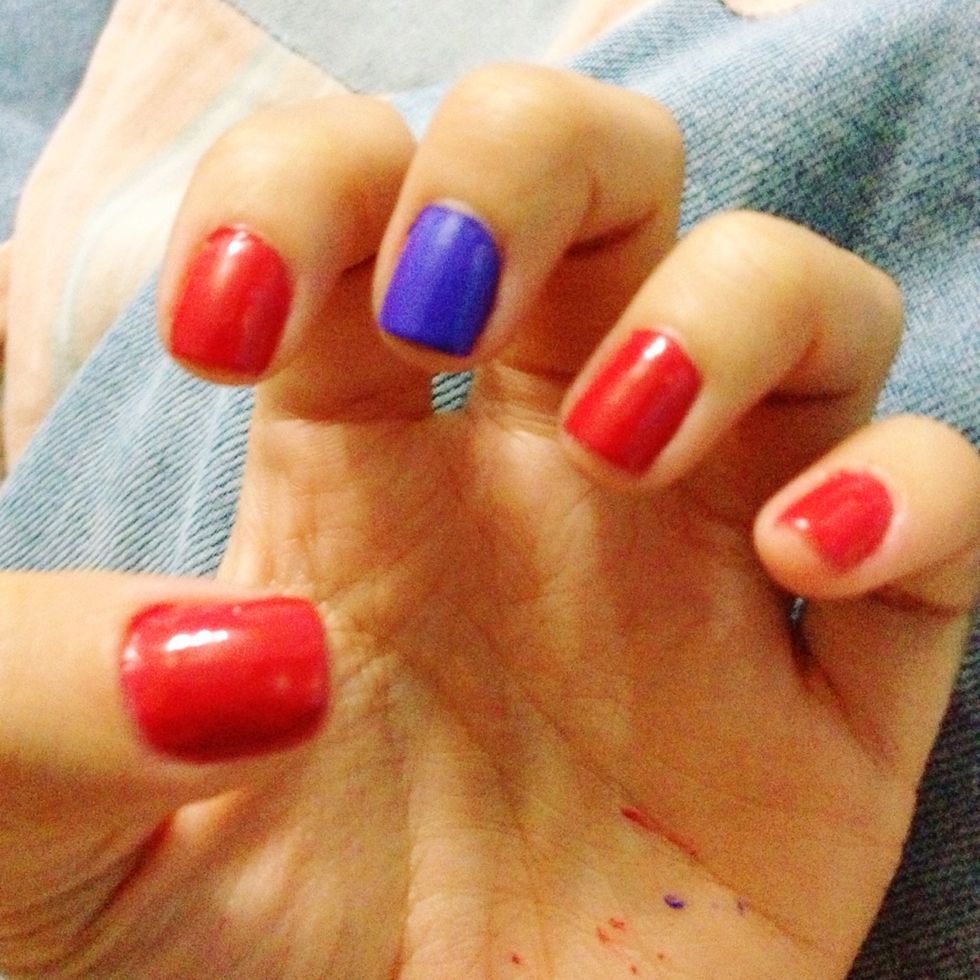 start with painting your nails with whatever color you decide. i highly recommend using lighter colors for the background and darker color for the "spots"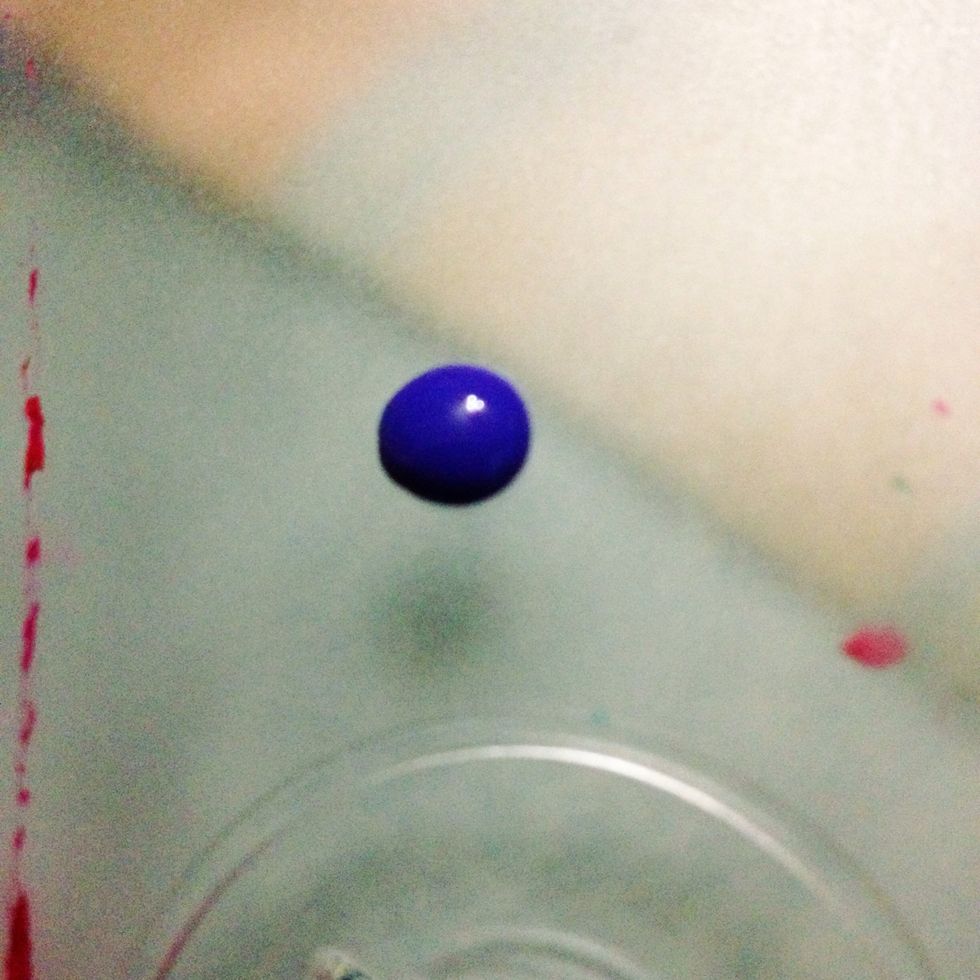 drop a dab of polish the opposite color of the background polish. i used a cd cover but you can use a paper towel.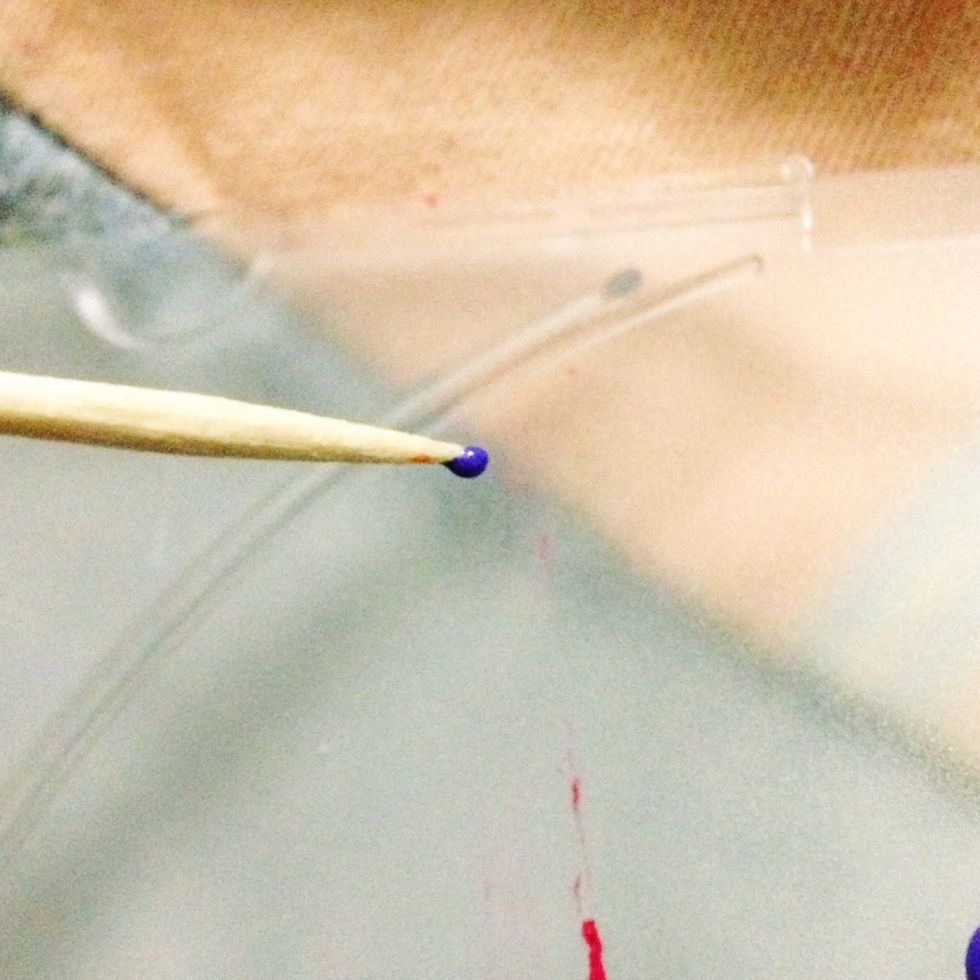 pick up a little bit of paint on your toothpick.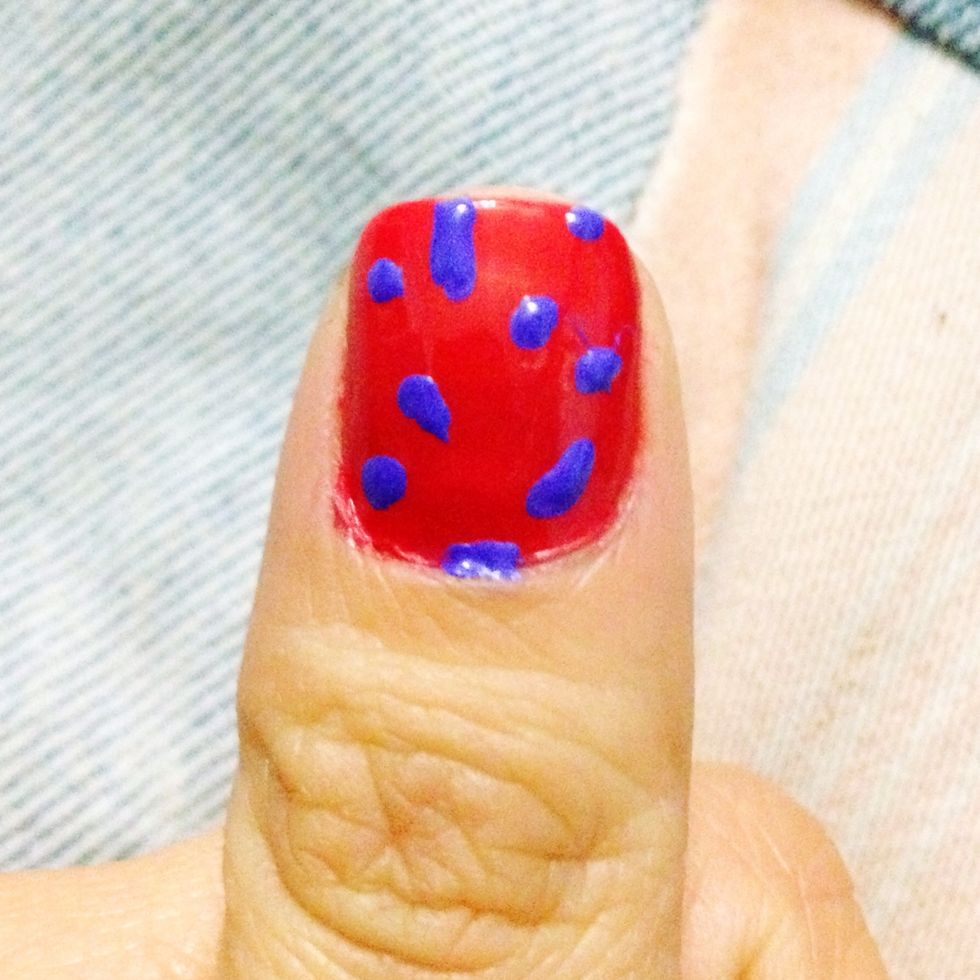 and place/drag dots on your nails. there is no wrong way to do this. so do not worry about "messing up"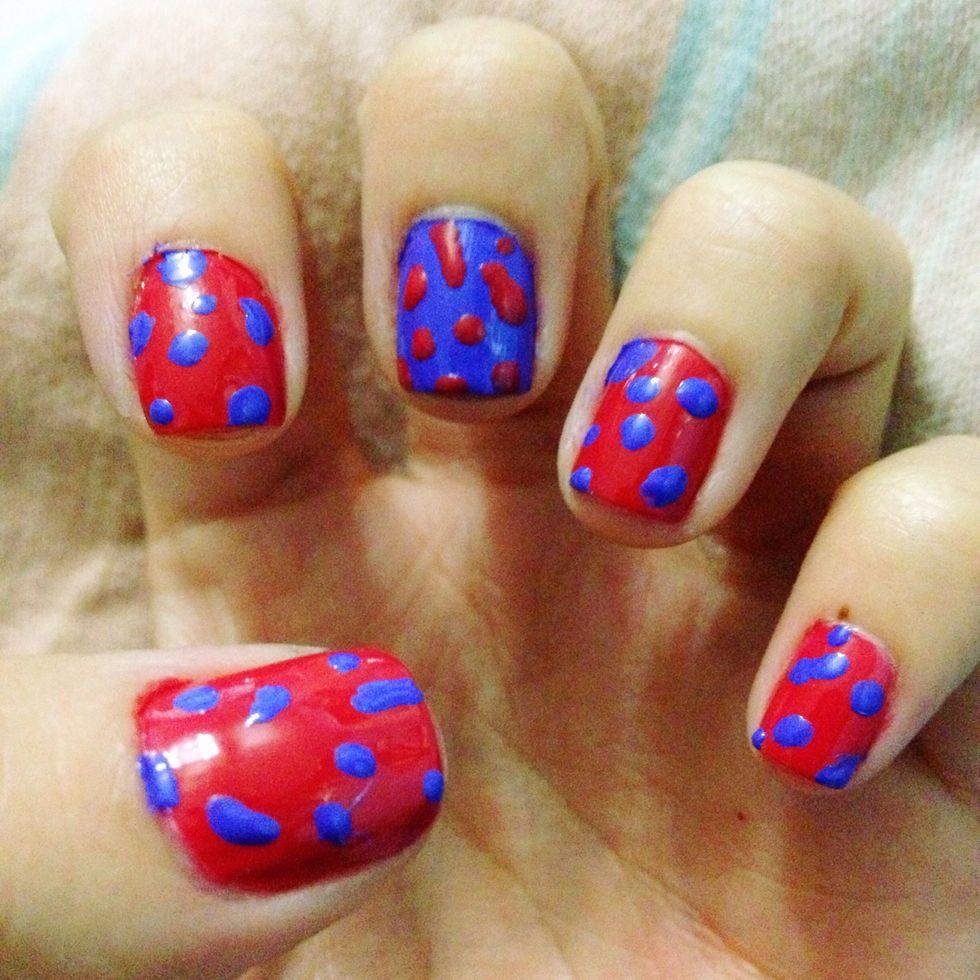 do the rest of your nails.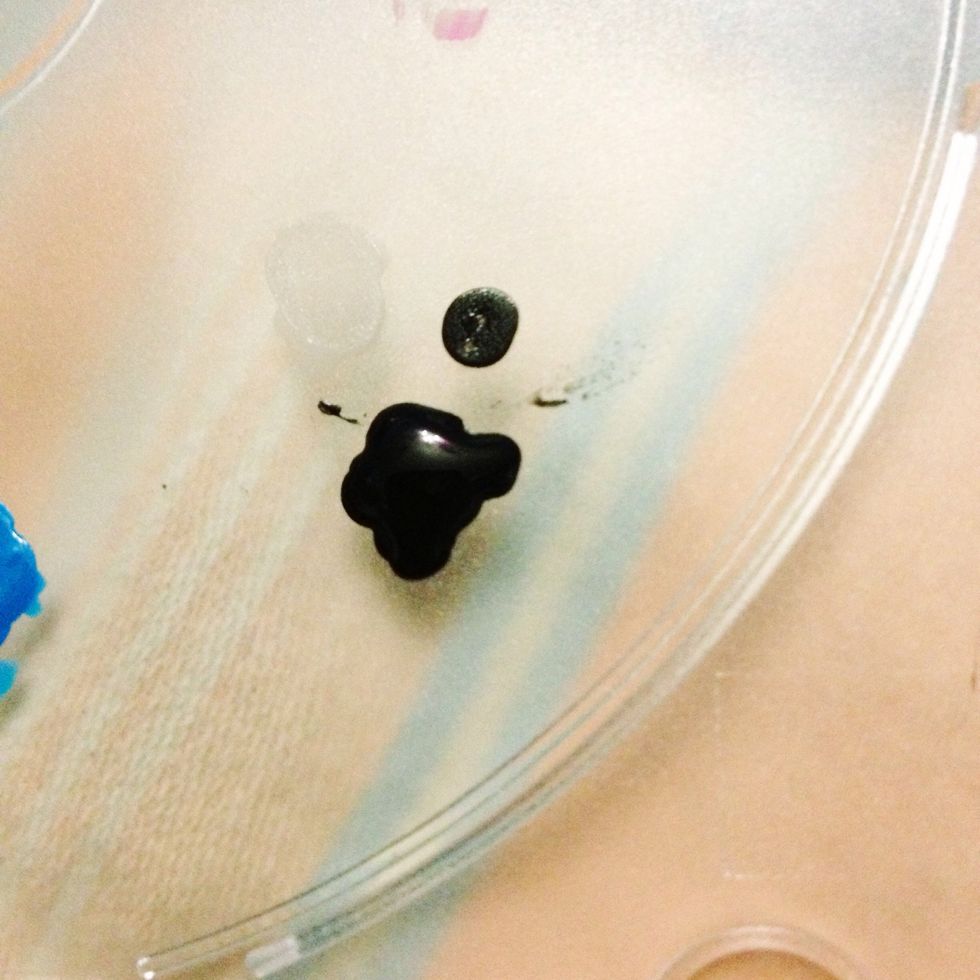 now drop a couple of black and use your toothpick as if you were going to do dots...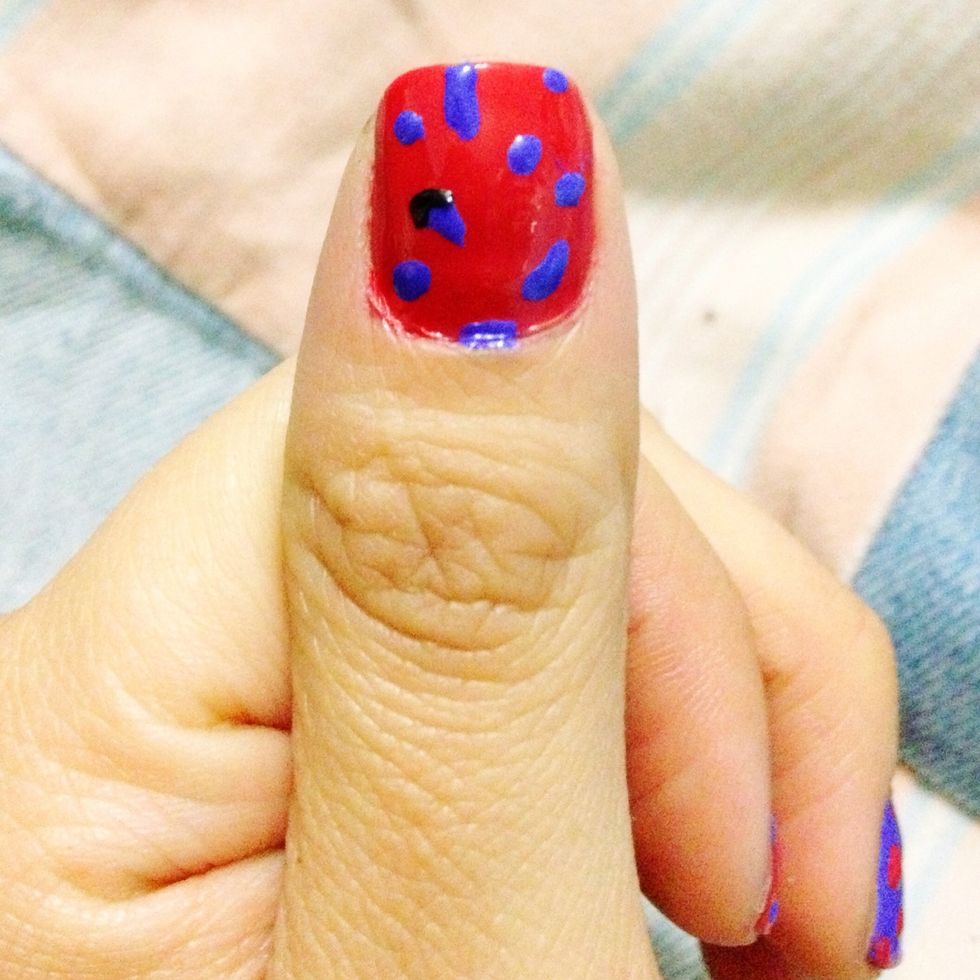 but instead of doing dots make arches on the corners of your already made dots.
then the other side of the dot. and there is your complete spot.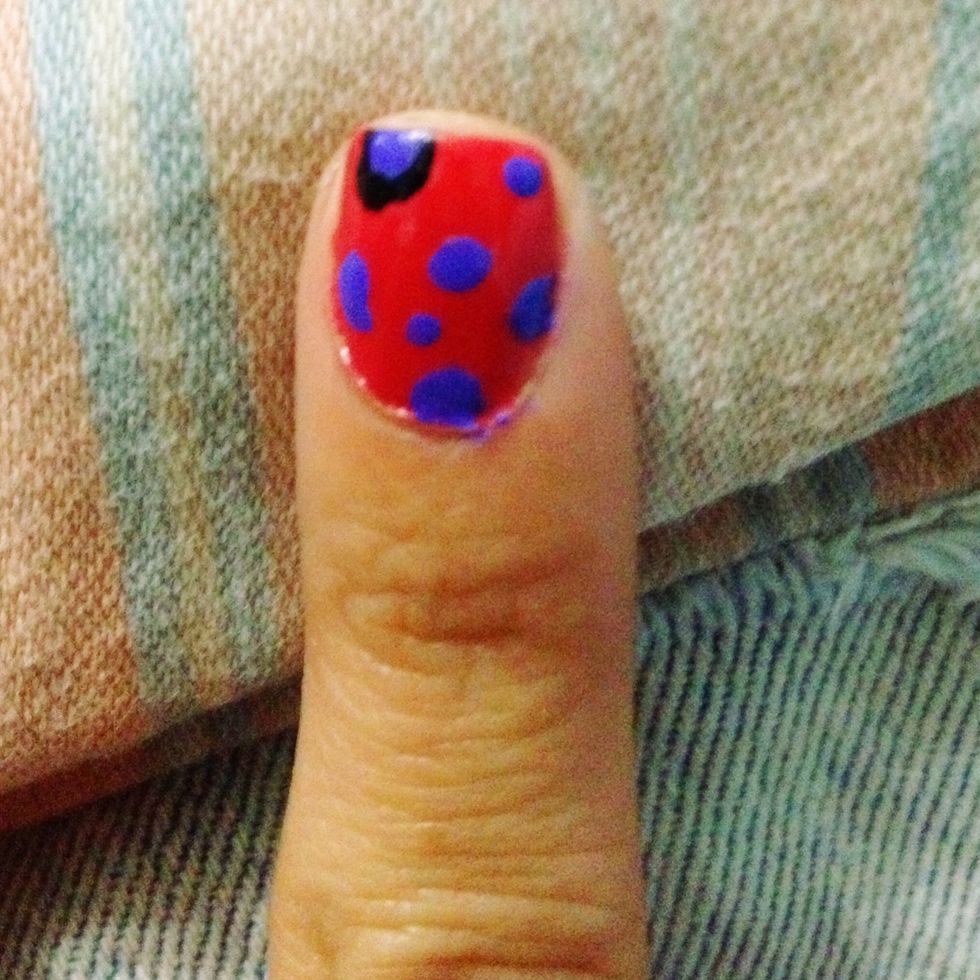 you can also do this instead of having an "open spot"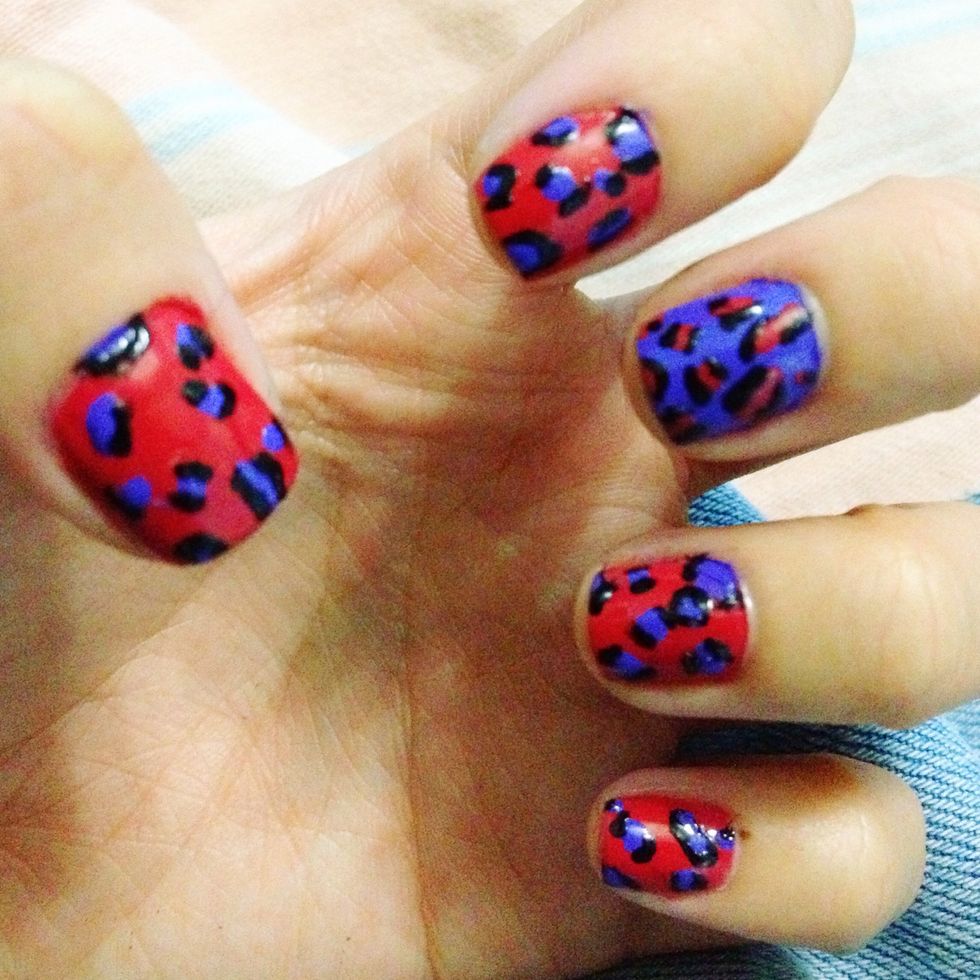 when you finished, it should look something like this!:) happy painting!
2 different colors of nail polish
black nail polis
dotter/toothpick