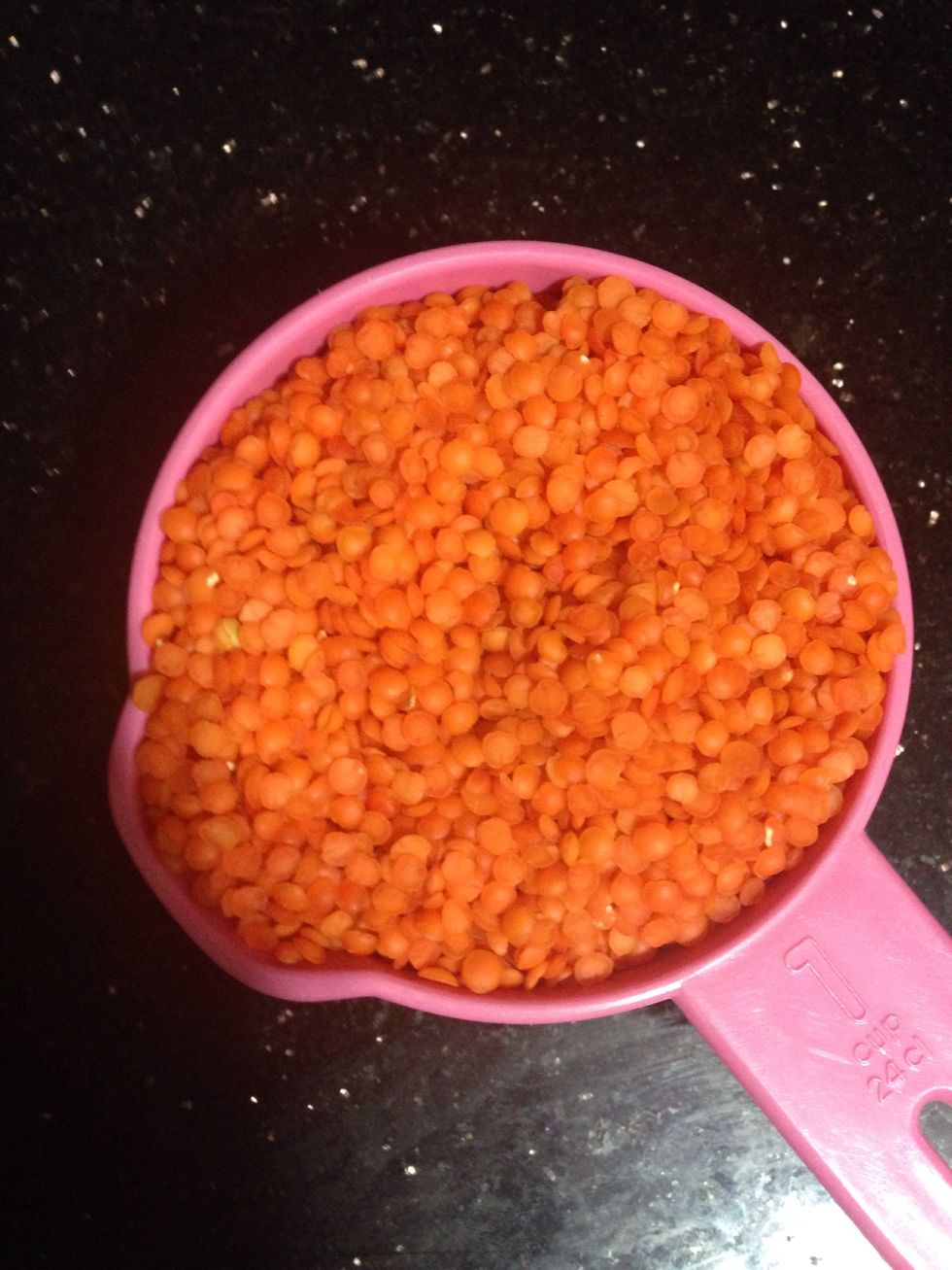 Measure 1 cup of red lentils
Rinse the lentils under running water in a strainer.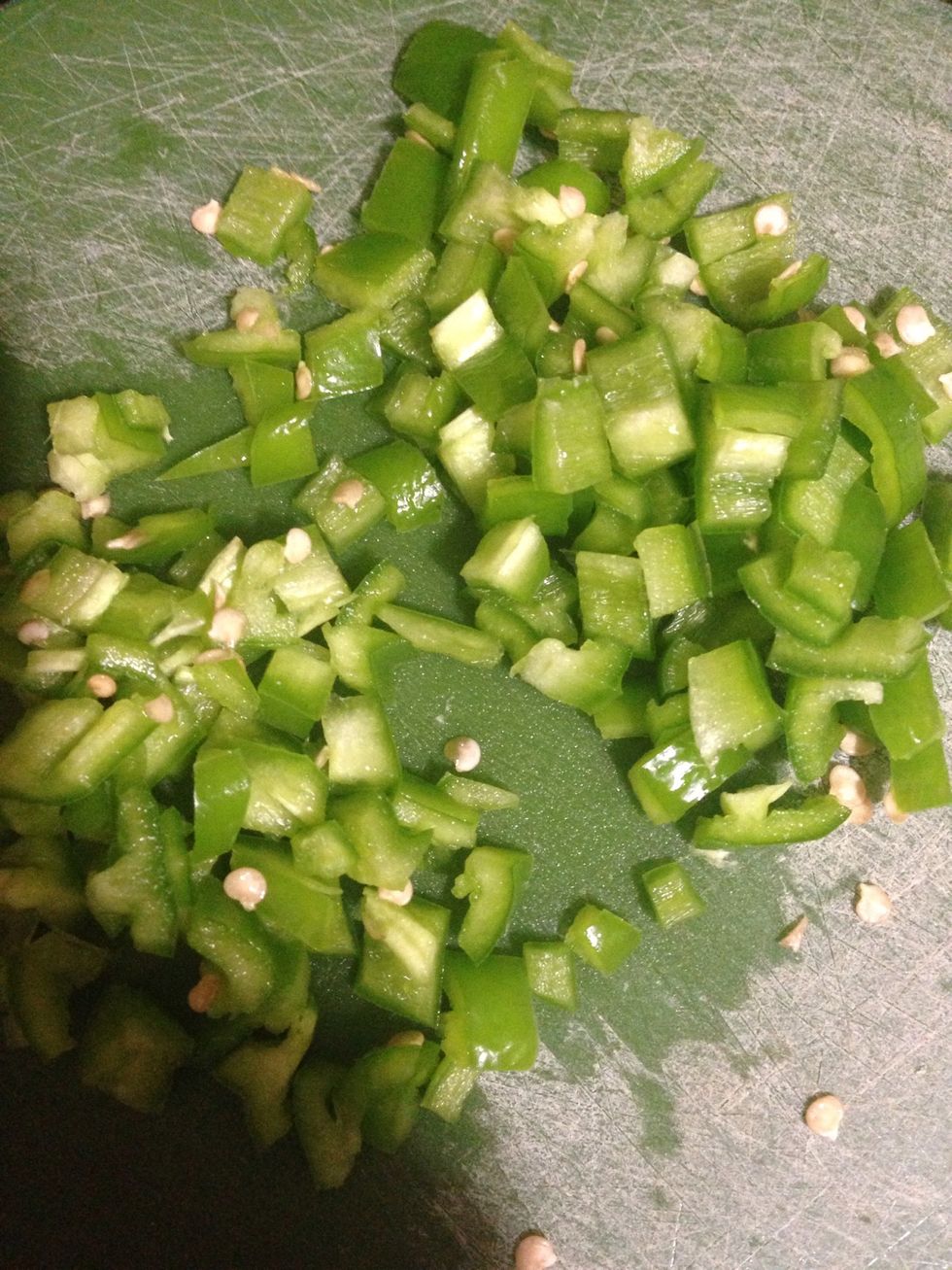 Chop the Anaheim chile (similar to a bell pepper, some are spicy, most are not).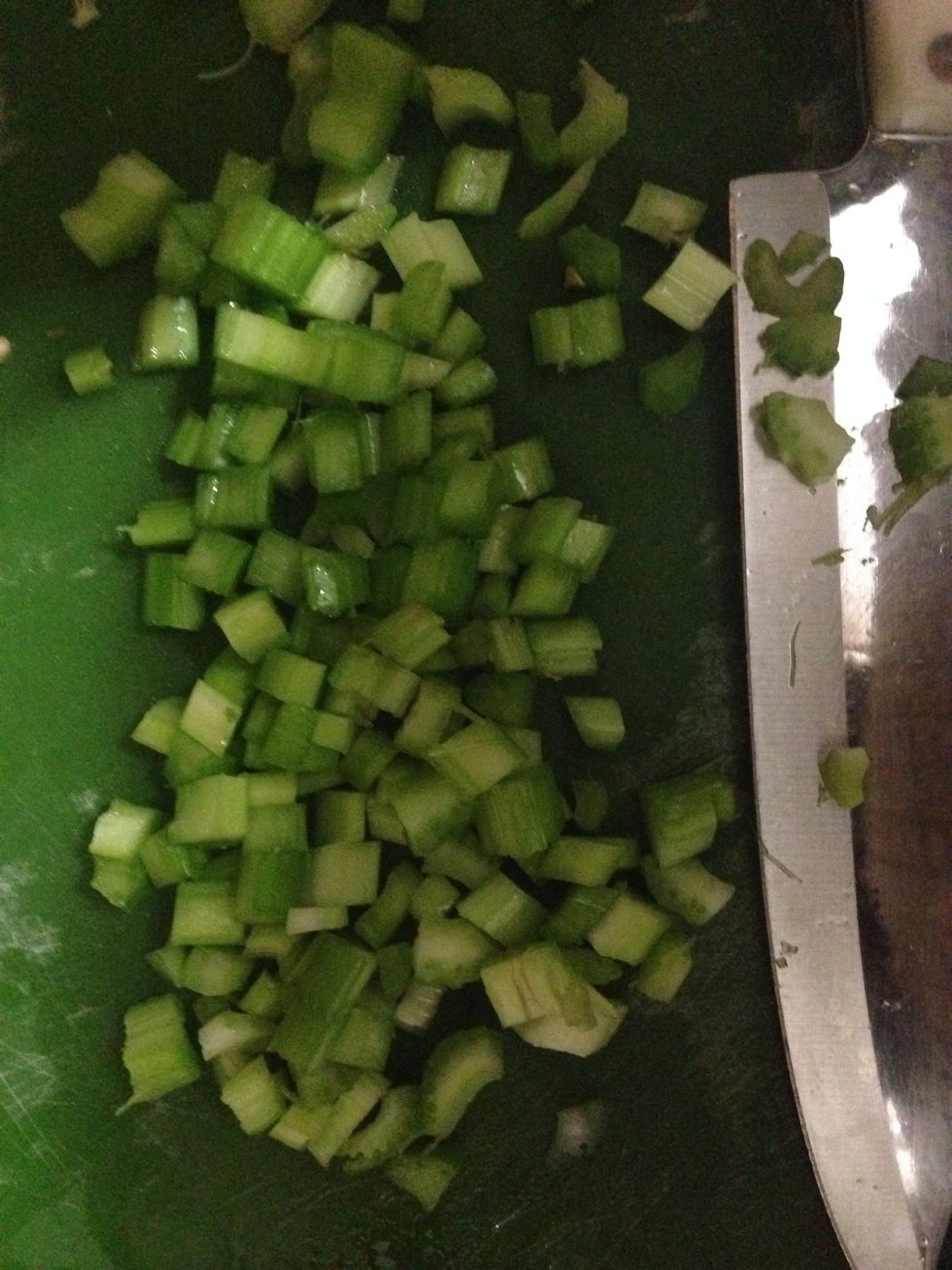 Chop your celery.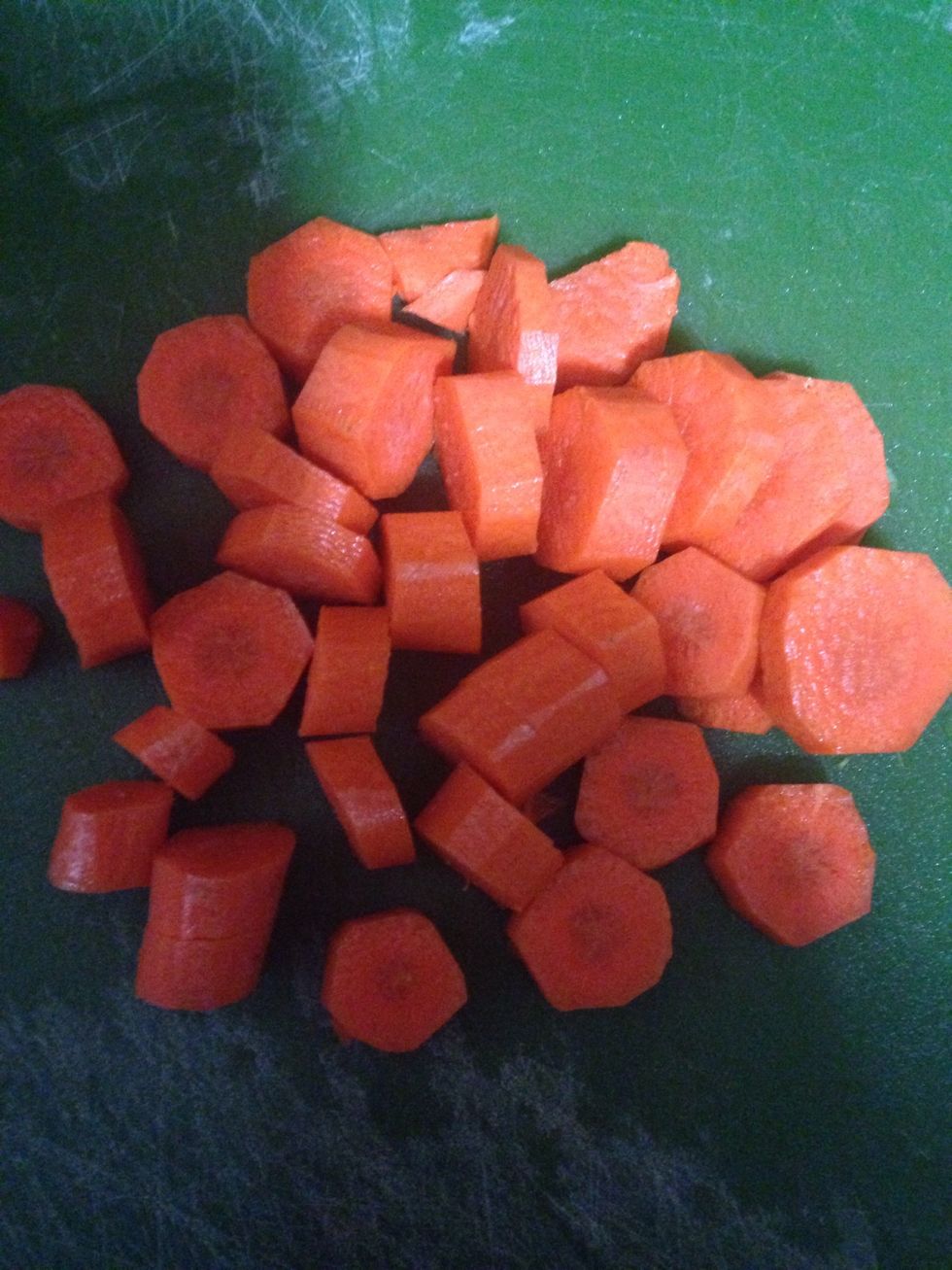 Chop the carrots.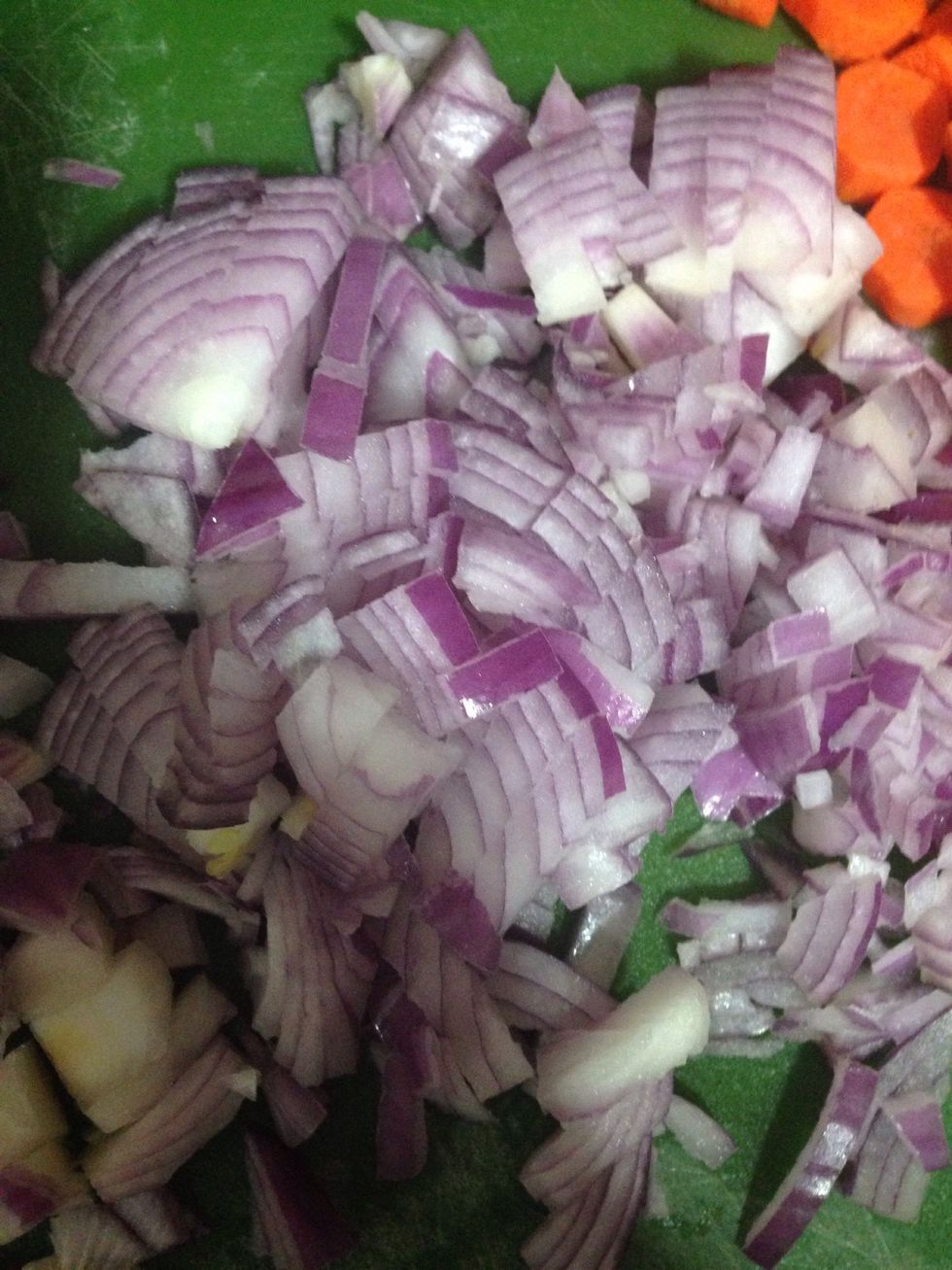 Chop your onion.. Usually I use a yellow/brown onion, but decided to use a red onion.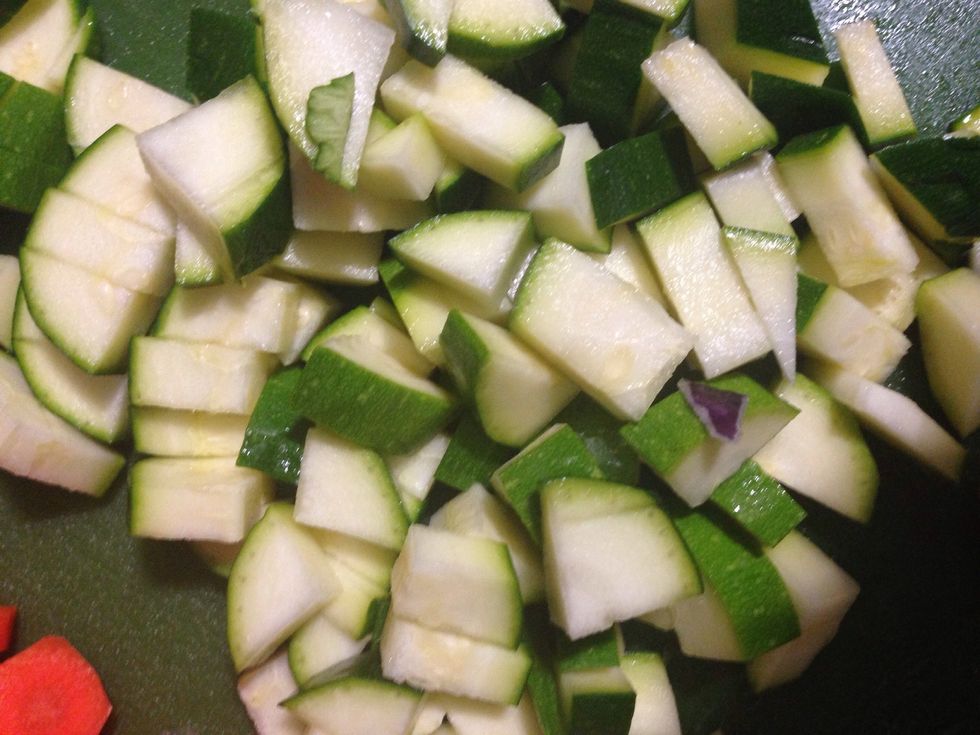 Chop your zucchini.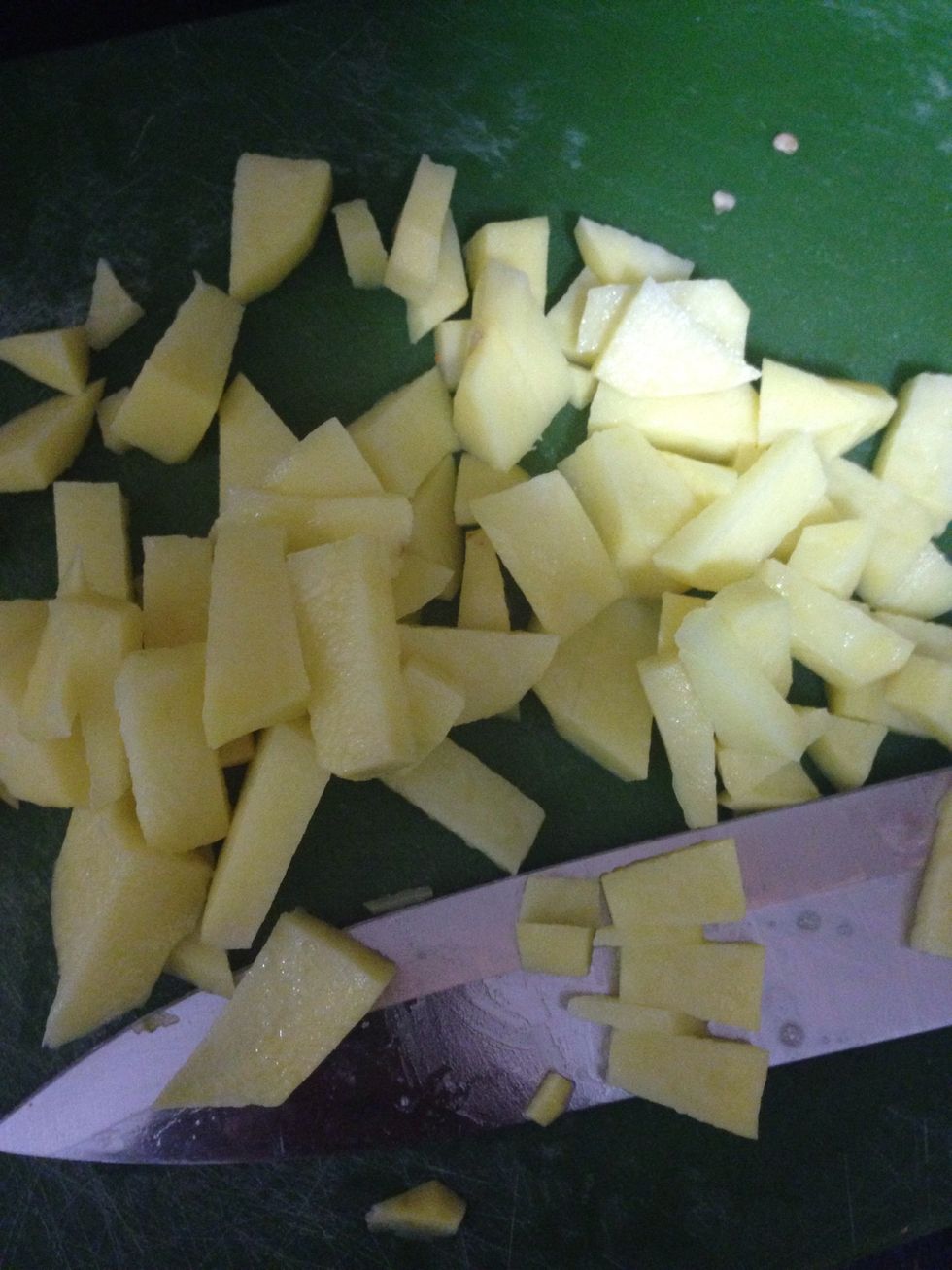 Peel and chop your potato.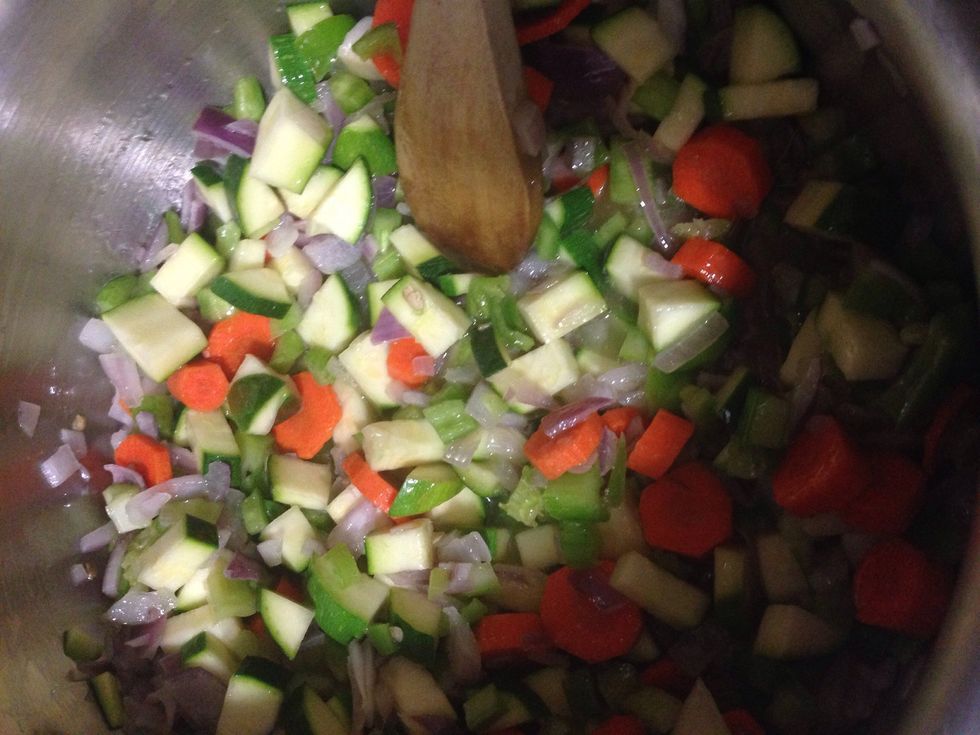 First sautée your onion in just enough oil to coat the bottom of your pot. Then, add the rest of your vegetables and continue to sautée.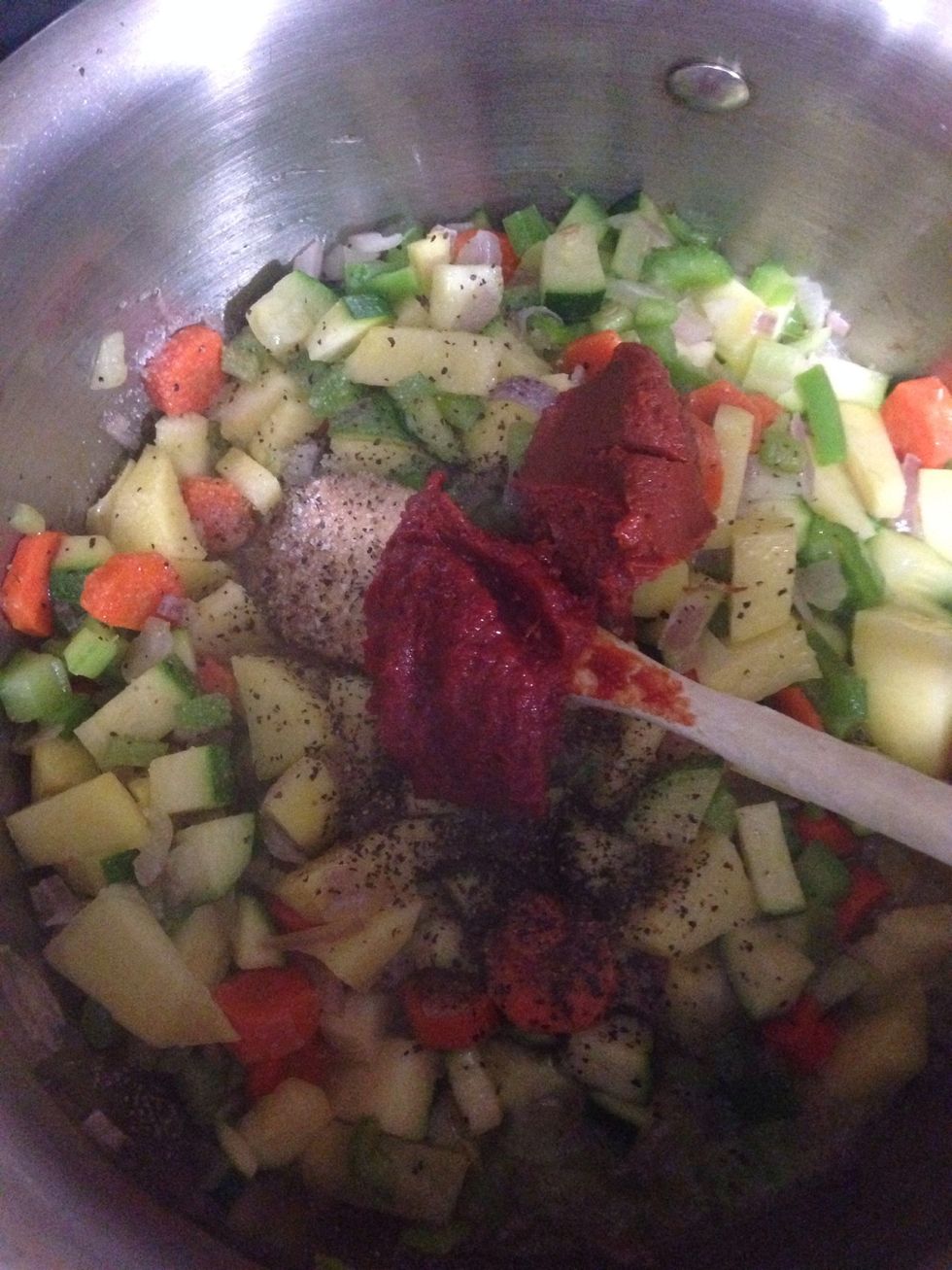 Add salt and pepper, pepper paste, and tomato paste.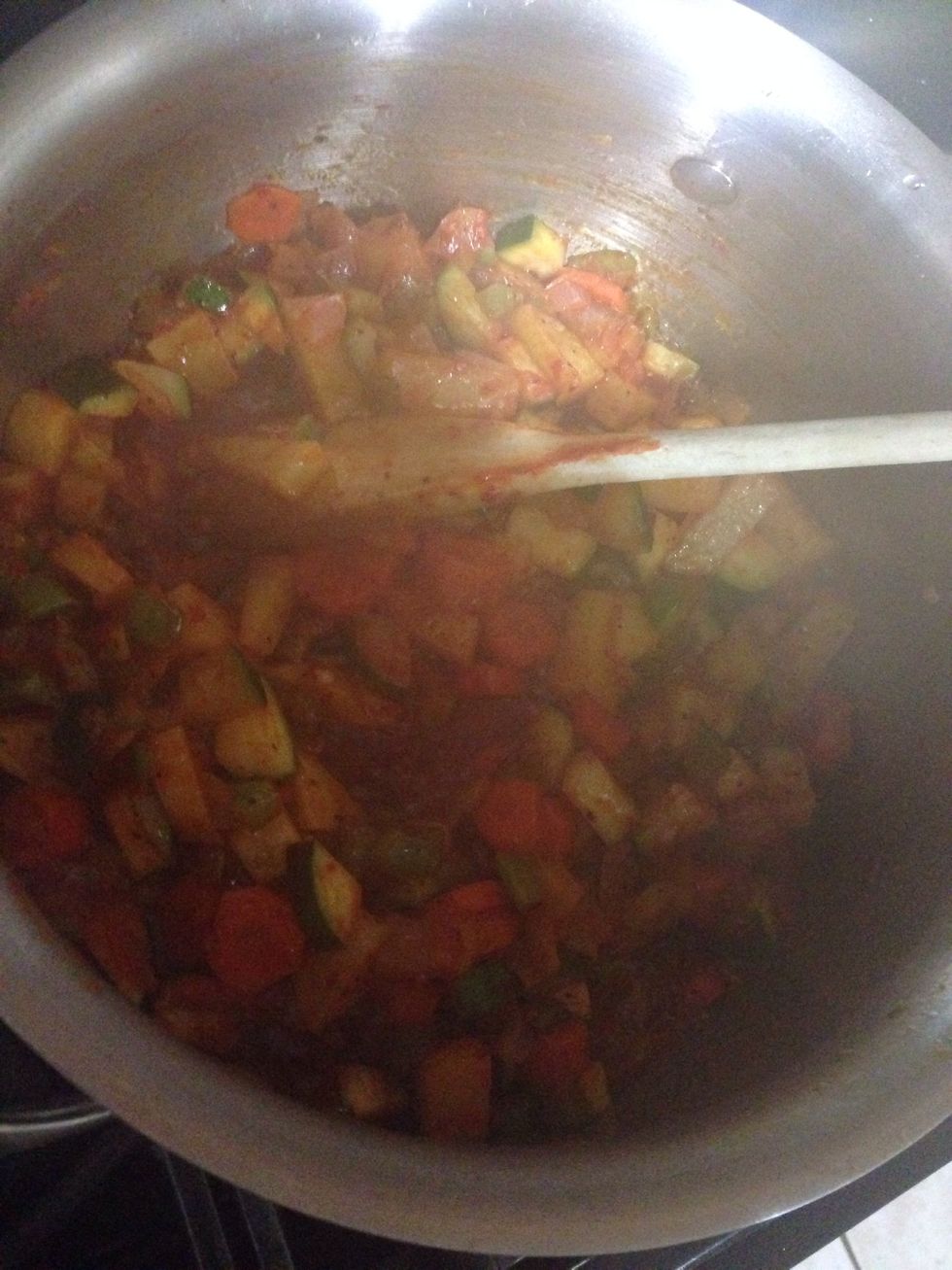 Mix everything together until the vegetables begin to soften.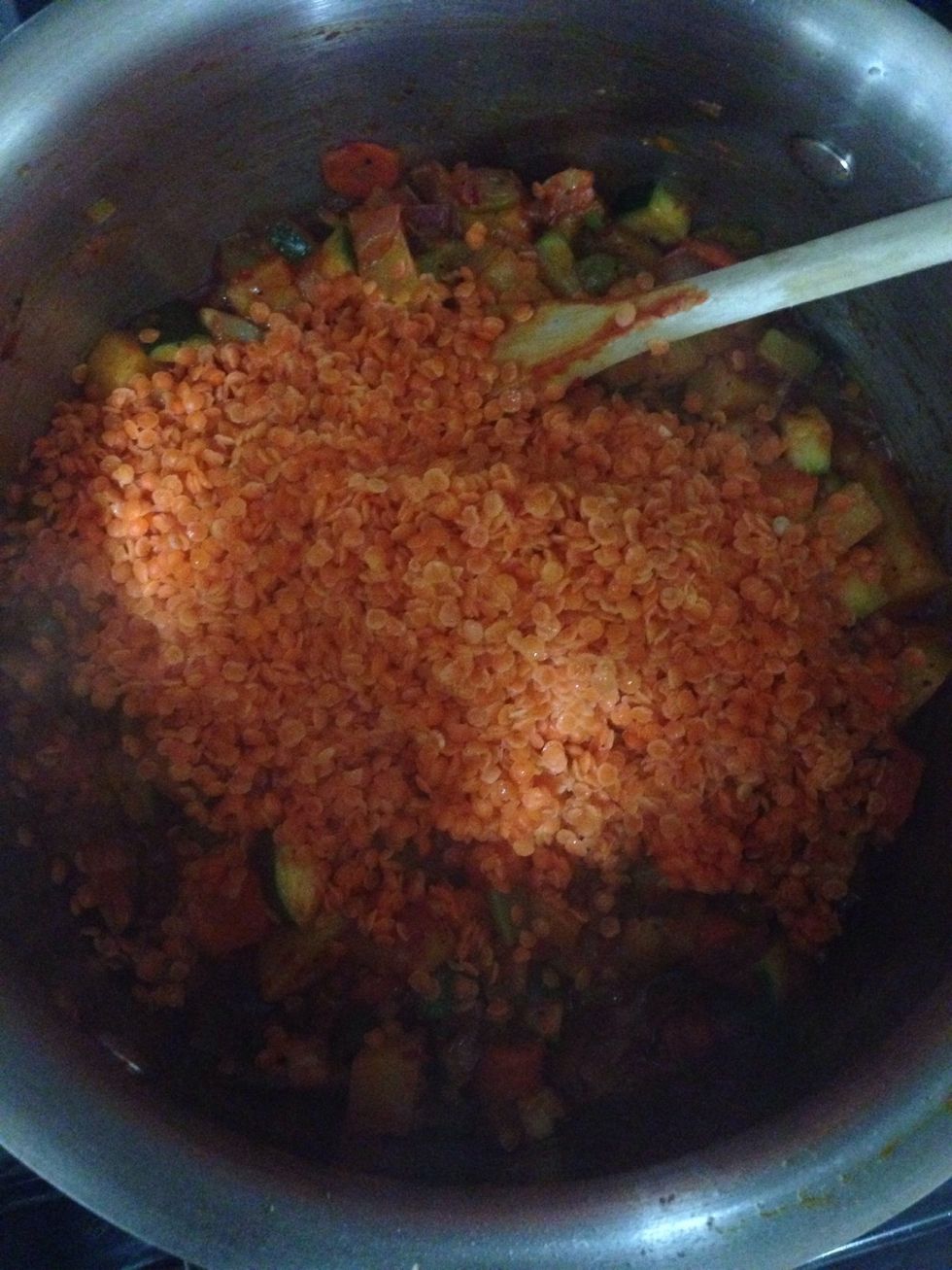 Add the rinsed lentils into the softened vegetables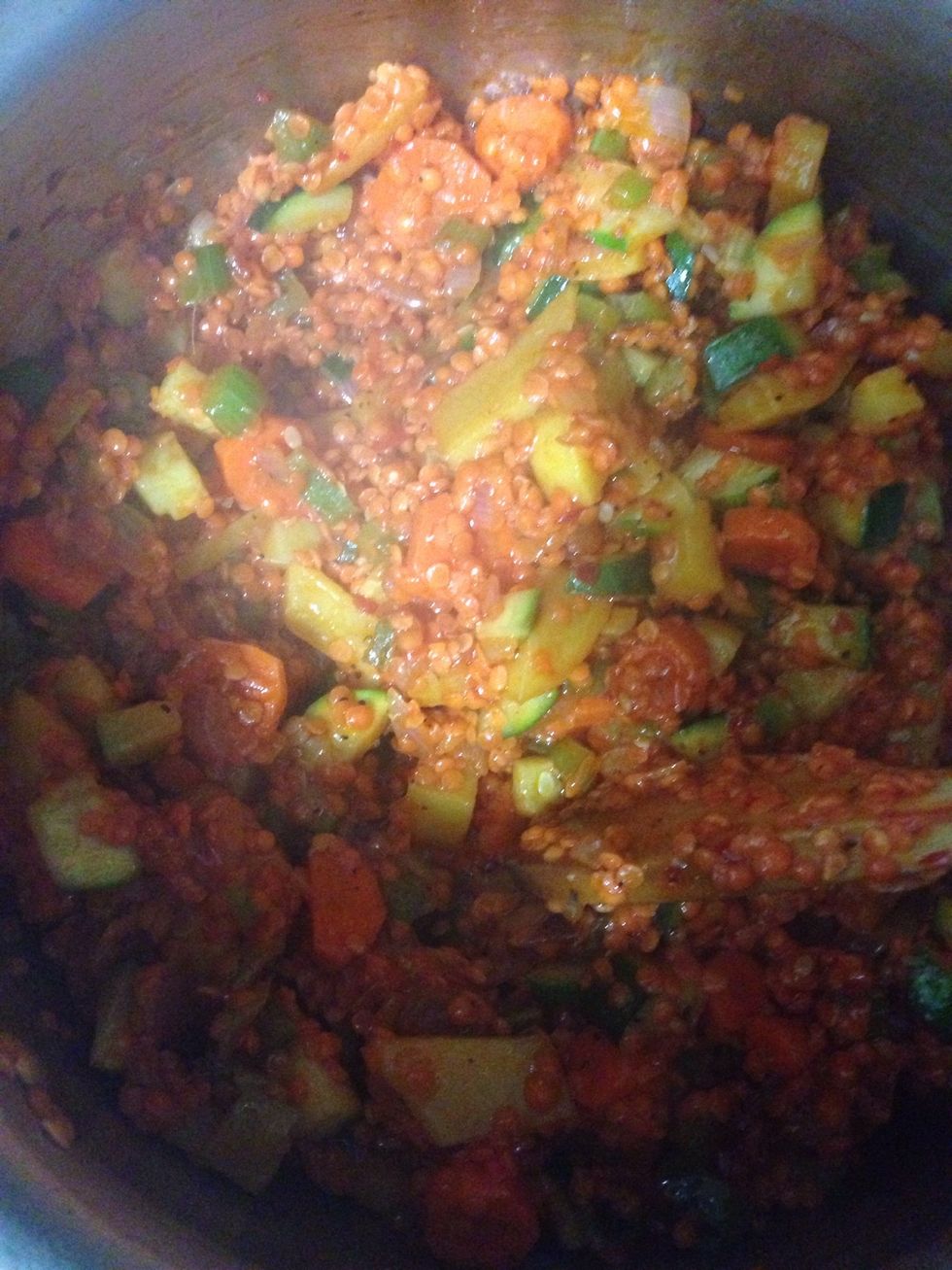 Mix the ingredients all together to bring your soup together.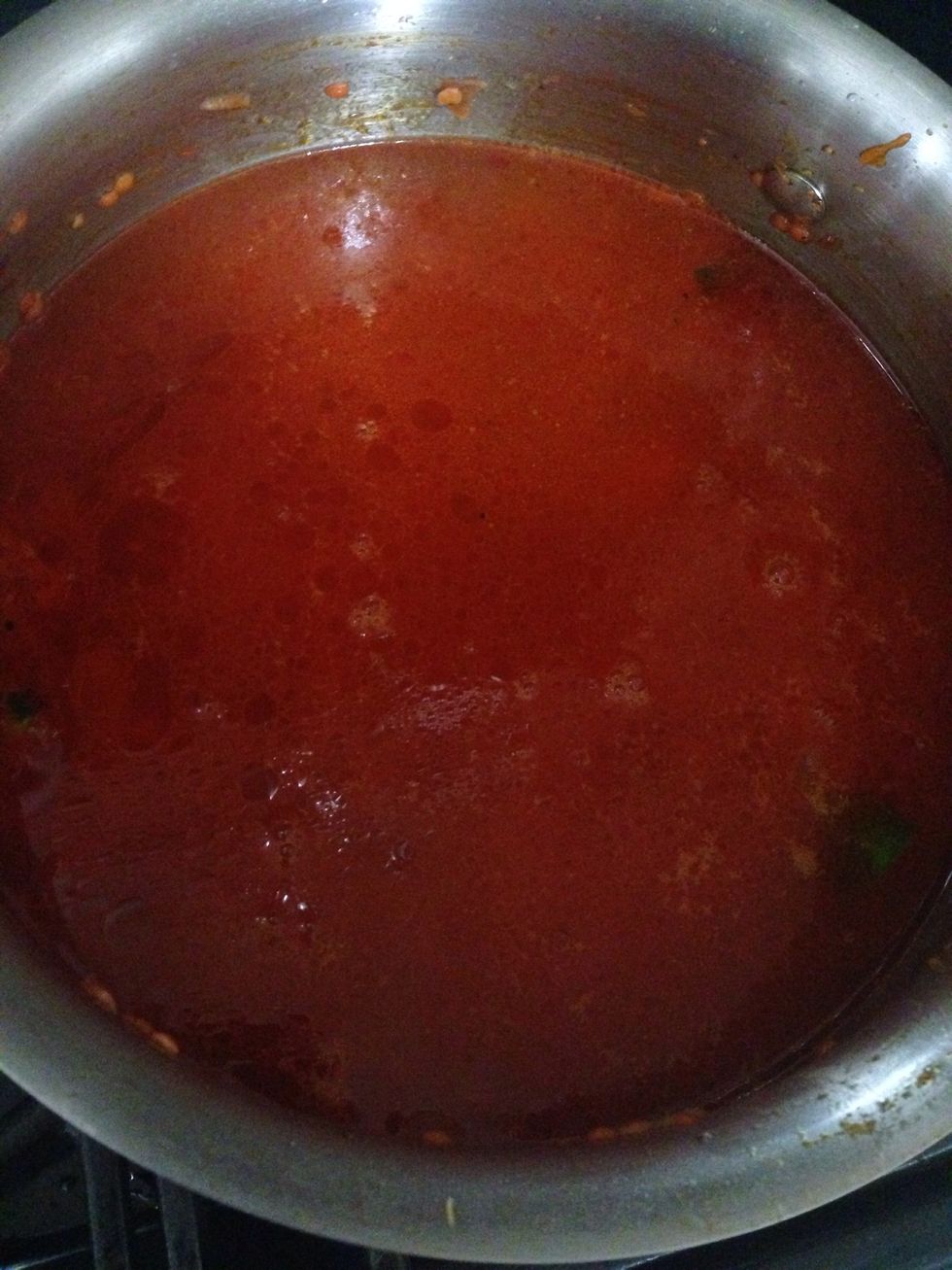 Add enough water to cover the vegetables.
Bring your soup to a boil, and lower the heat to simmer. I cooked the soup for 25 minutes.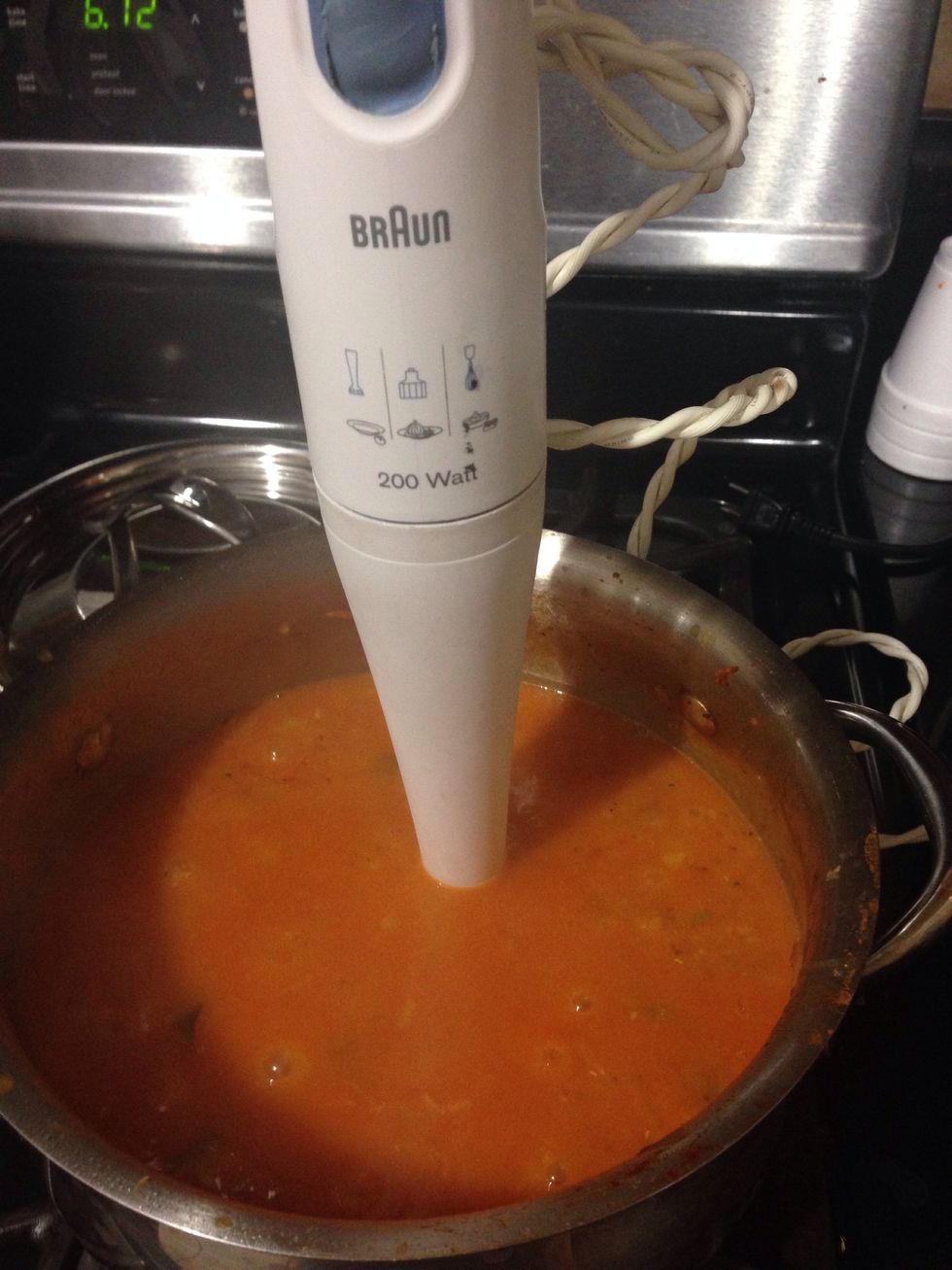 If desired, you may use an immersion blender (or an actual blender) to blend the soup into a creamy, smooth texture.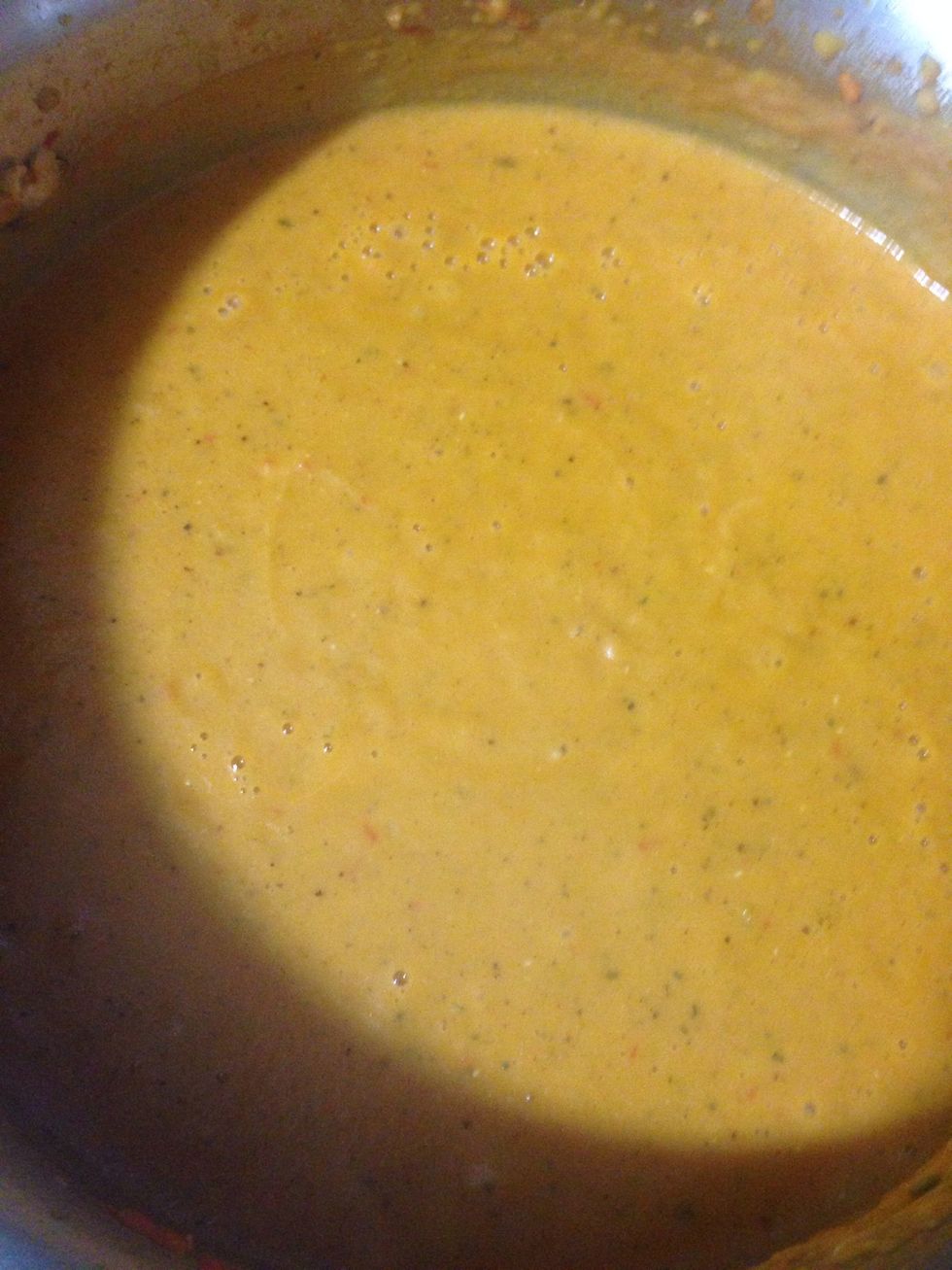 I added a very very small dollop of butter at the end.. Now to enjoy the smooth and delicious soup.
Ah, finally some smooth, creamy lentil soup for this cold, rainy night! Enjoy!
1.0c Red lentils
1.0 Onion (red or yellow)
2.0 Stalks Celery
1.0 Anaheim chile
1.0 Potato
1.0 Zucchini
1.0 Carrot
2.0Tbsp Tomato paste
2.0Tbsp Pepper paste
Water
Salt & Pepper