Hearty and flavorful, these high protein babies will leave you feeling full and guilt-free! Perfect for those meatless Mondays! Thanks to roostblog.com for the recipe!
30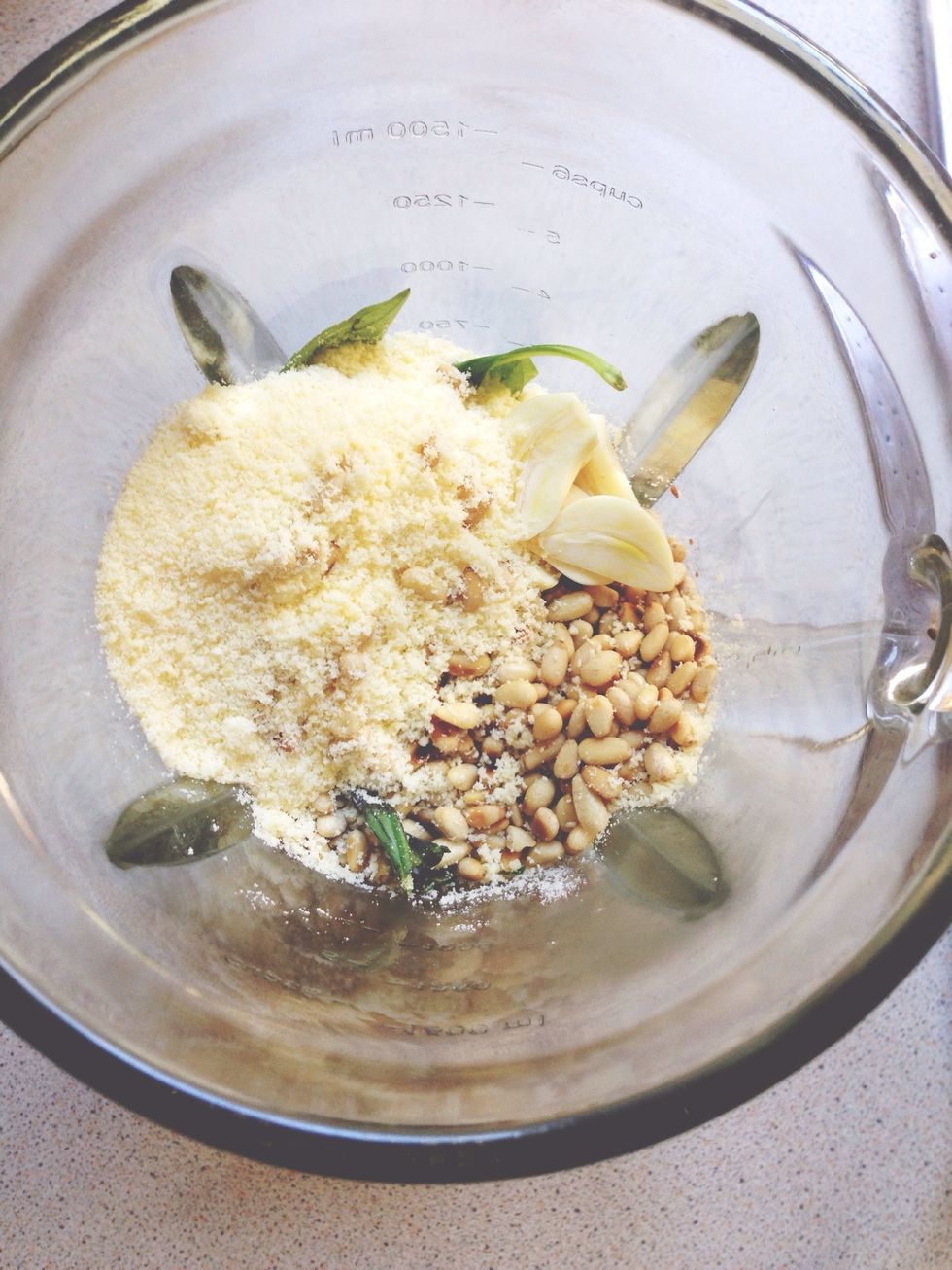 First step, make pesto. Add basil leaves, 2 cloves garlic, 3/4 cup Parmesan cheese, and 1/4 cup TOASTED pine nuts to food processor and blend.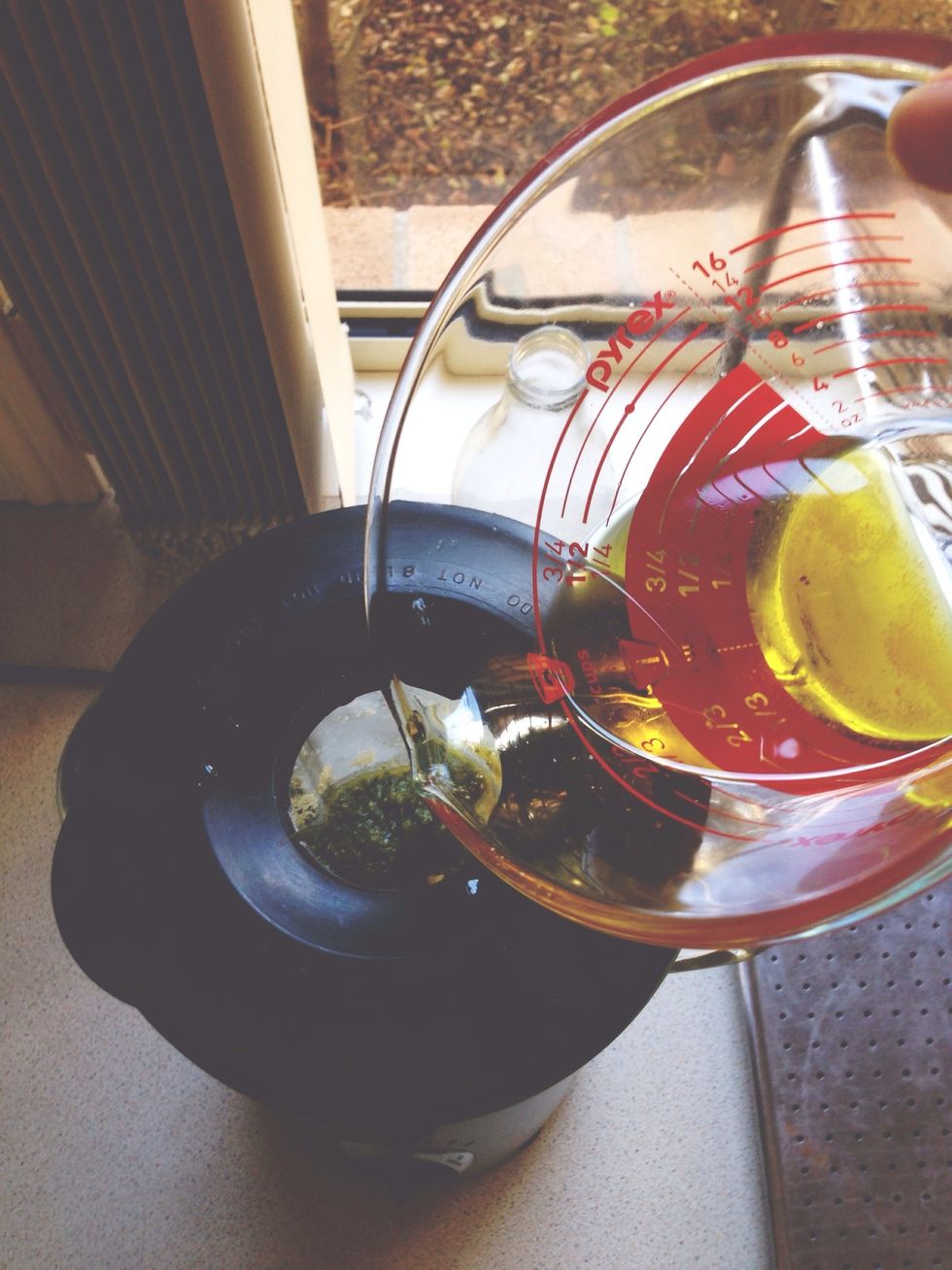 Slowly add olive oil as you are blending until you achieve a nice smooth texture.
Once done, remove delicious pesto to a bowl and keep to the side. Try not to eat it!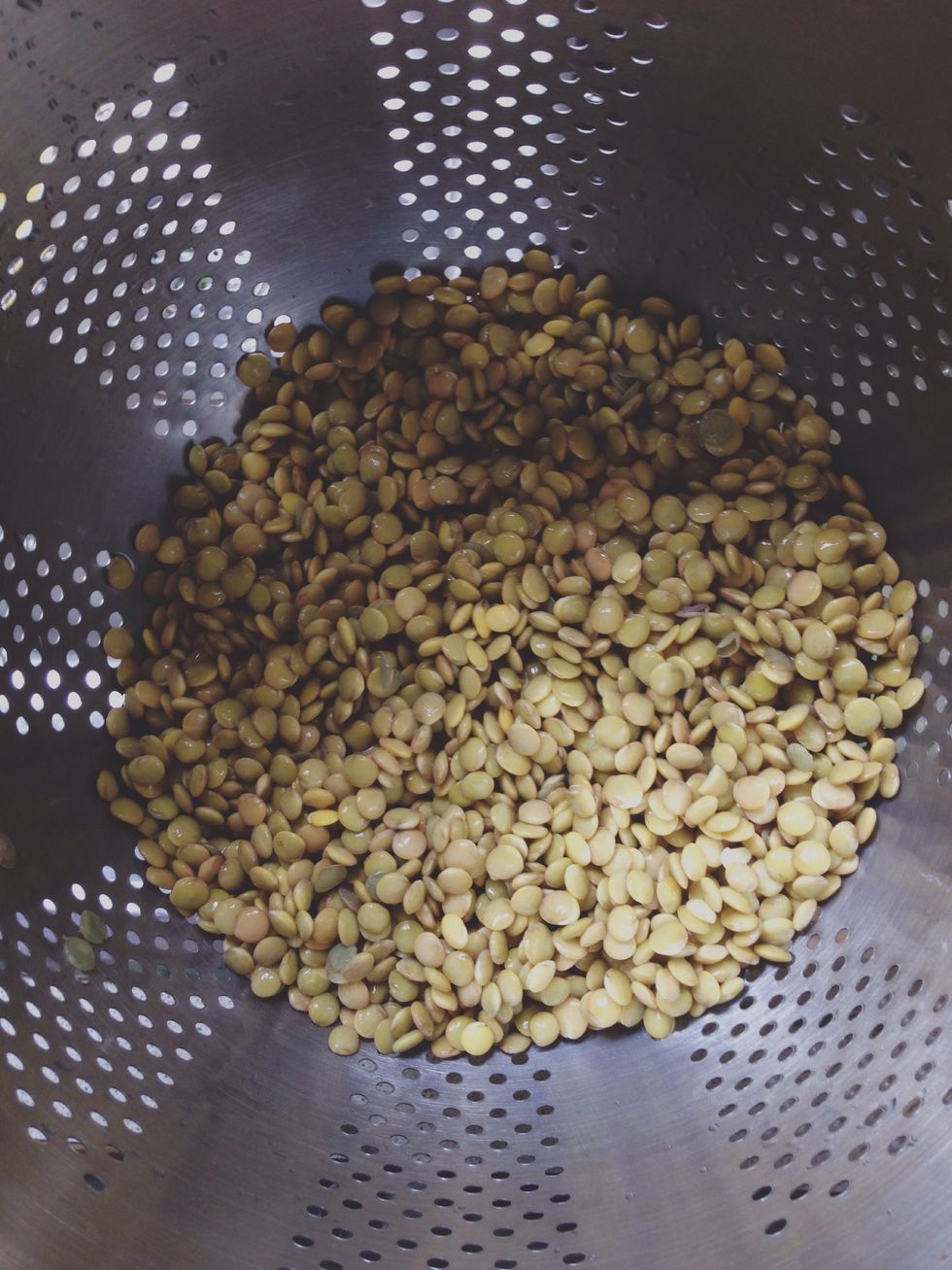 Take your soaked lentils - drain and rinse them.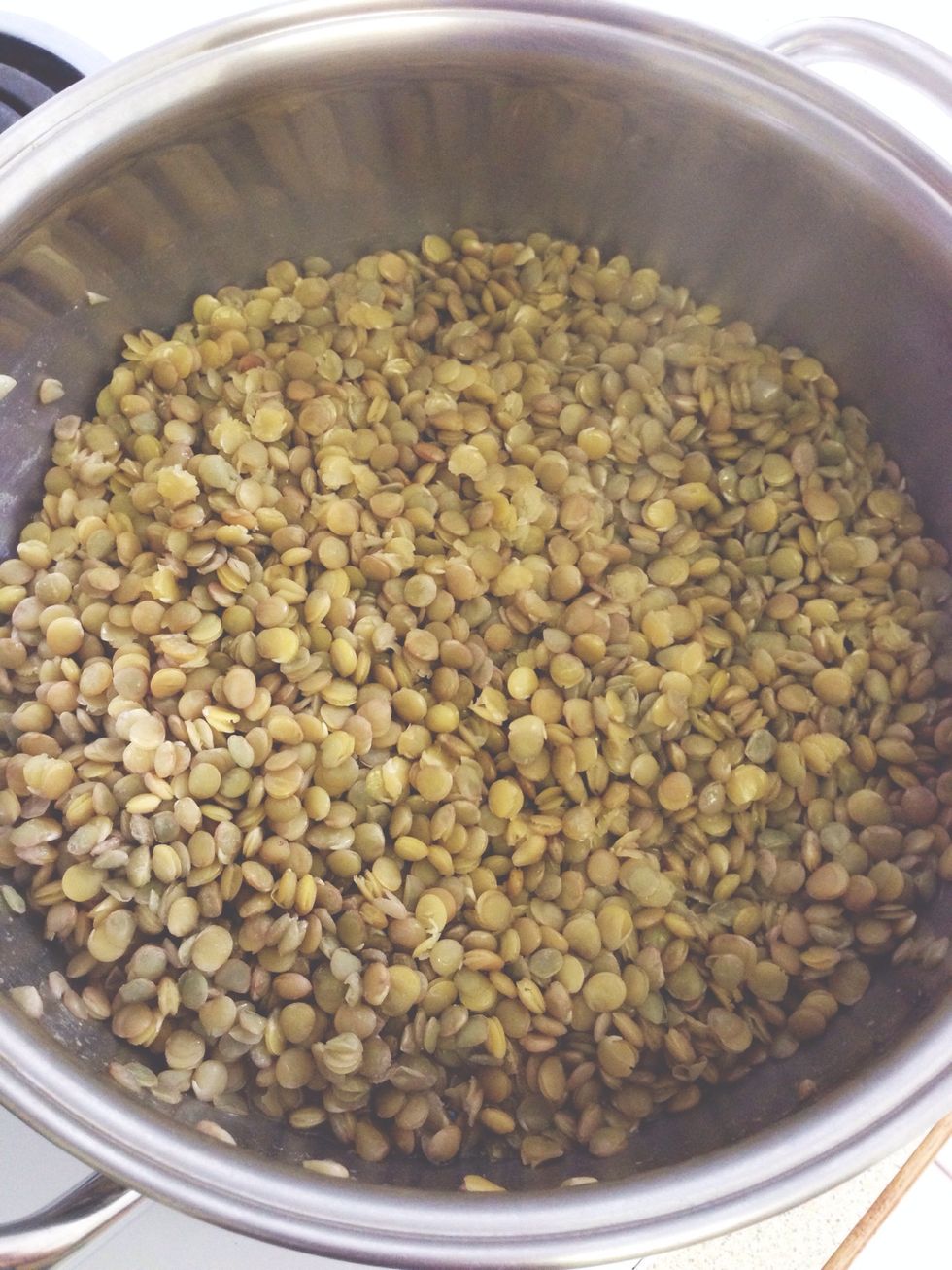 Add lentils to a pot with 1.5 cups of vegetable broth. Bring to a boil, then lower to a simmer for approximately 15 min, or until lentils are tender, NOT mushy.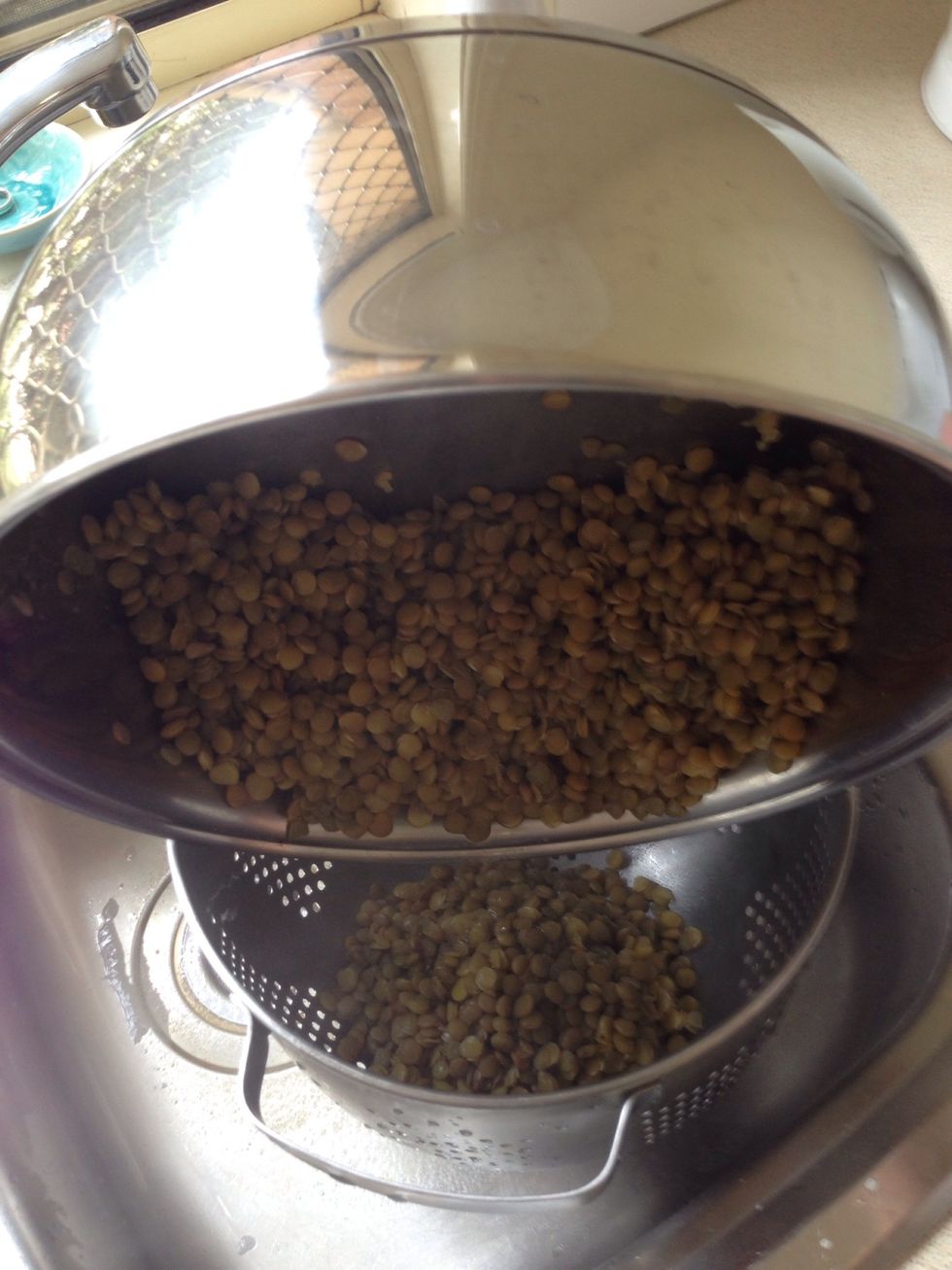 Once lentils are cooked, drain them from any remaining liquid.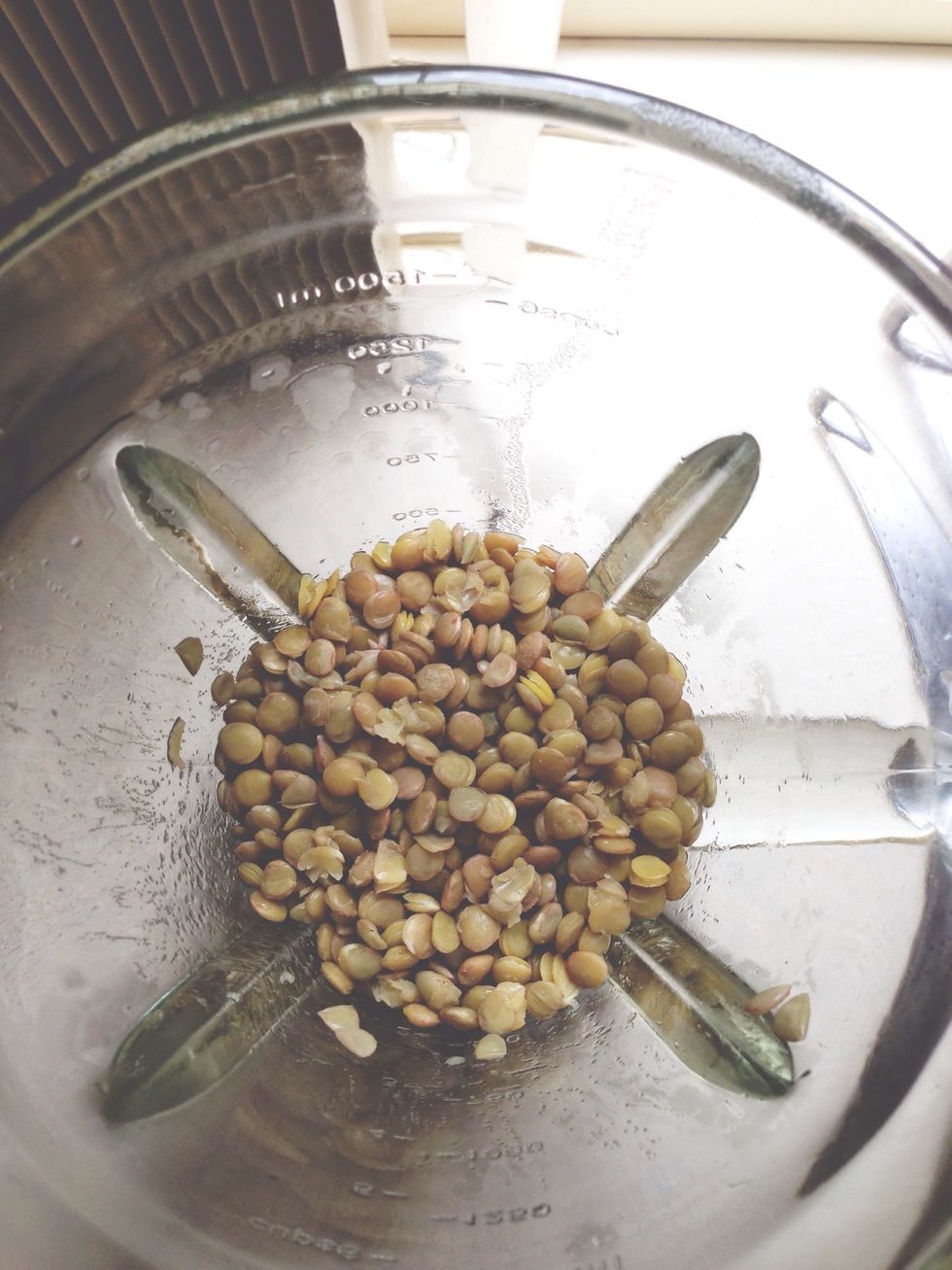 Add half of the cooked lentils to a food processor and pulse a few times.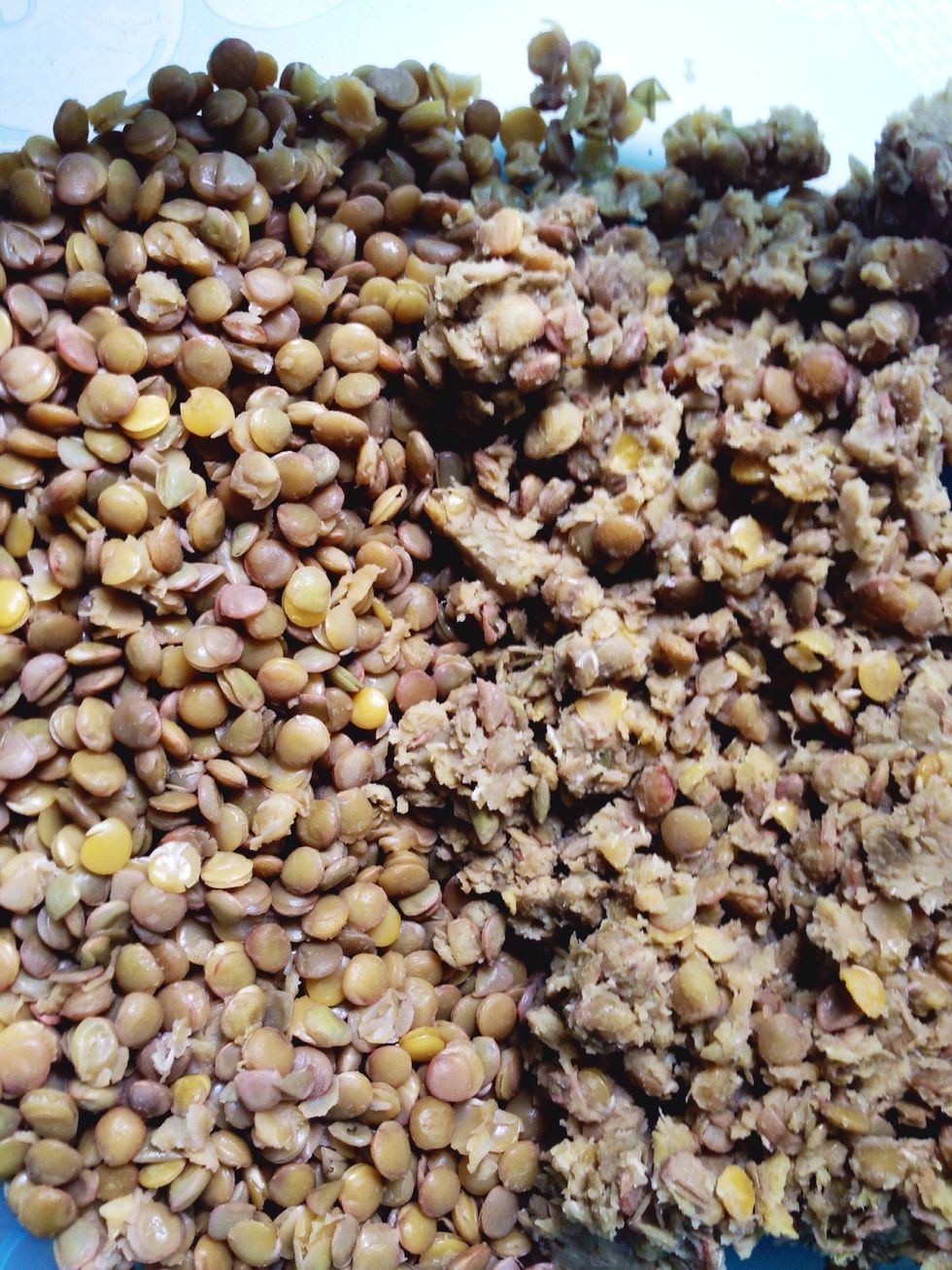 Add pulsed lentils to the remaining whole lentils - they should look similar to this.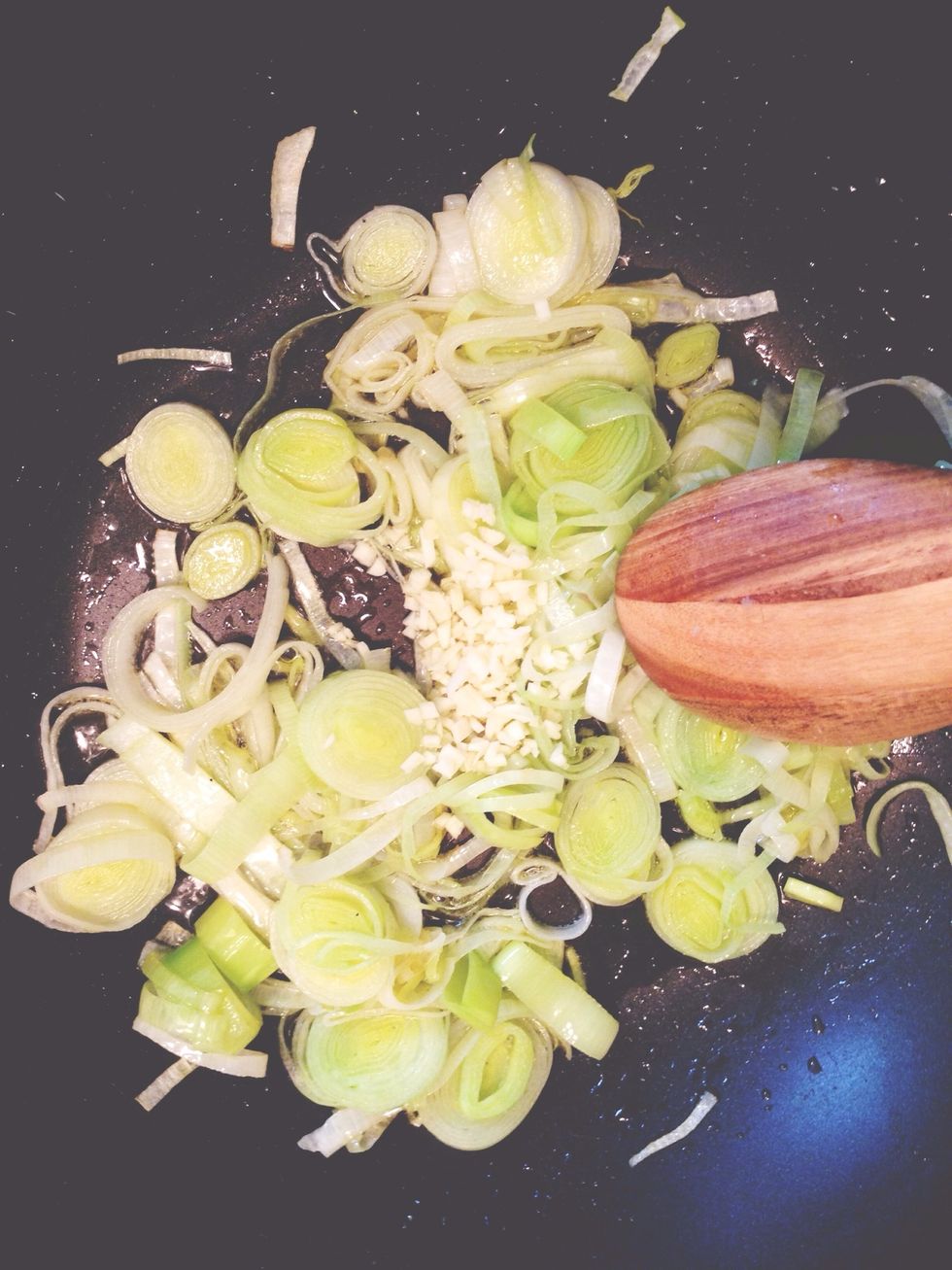 Sautée the chopped leeks in a medium-hot pan with a drizzle of olive oil. Once tender, add 2 minced cloves of garlic and sautée further, (about three more minutes).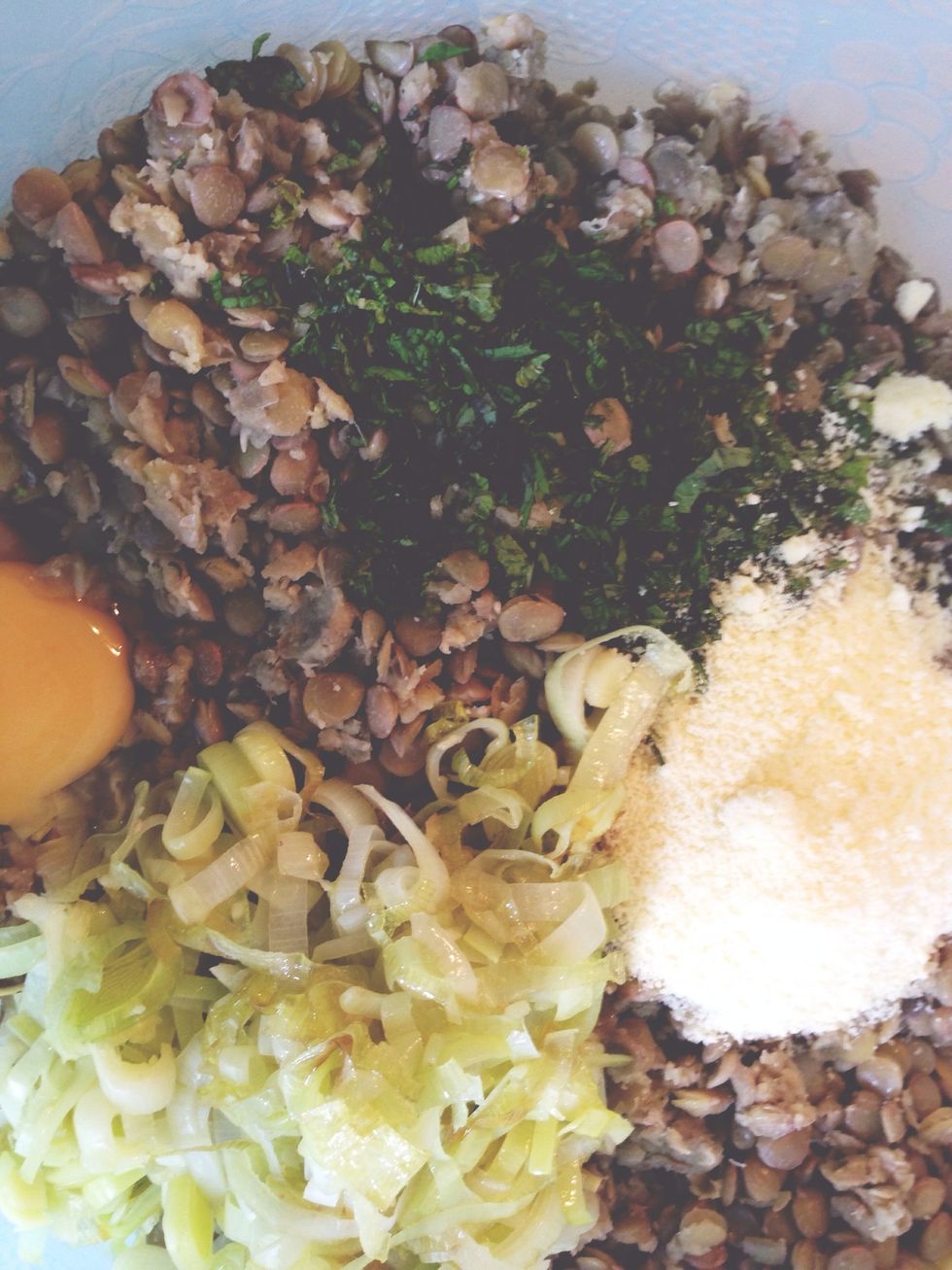 Add all of the chopped mint, 1 egg, the remaining cup of Parmesan, the sautéed leeks and garlic and half a teaspoon of salt to the lentils and mix thoroughly.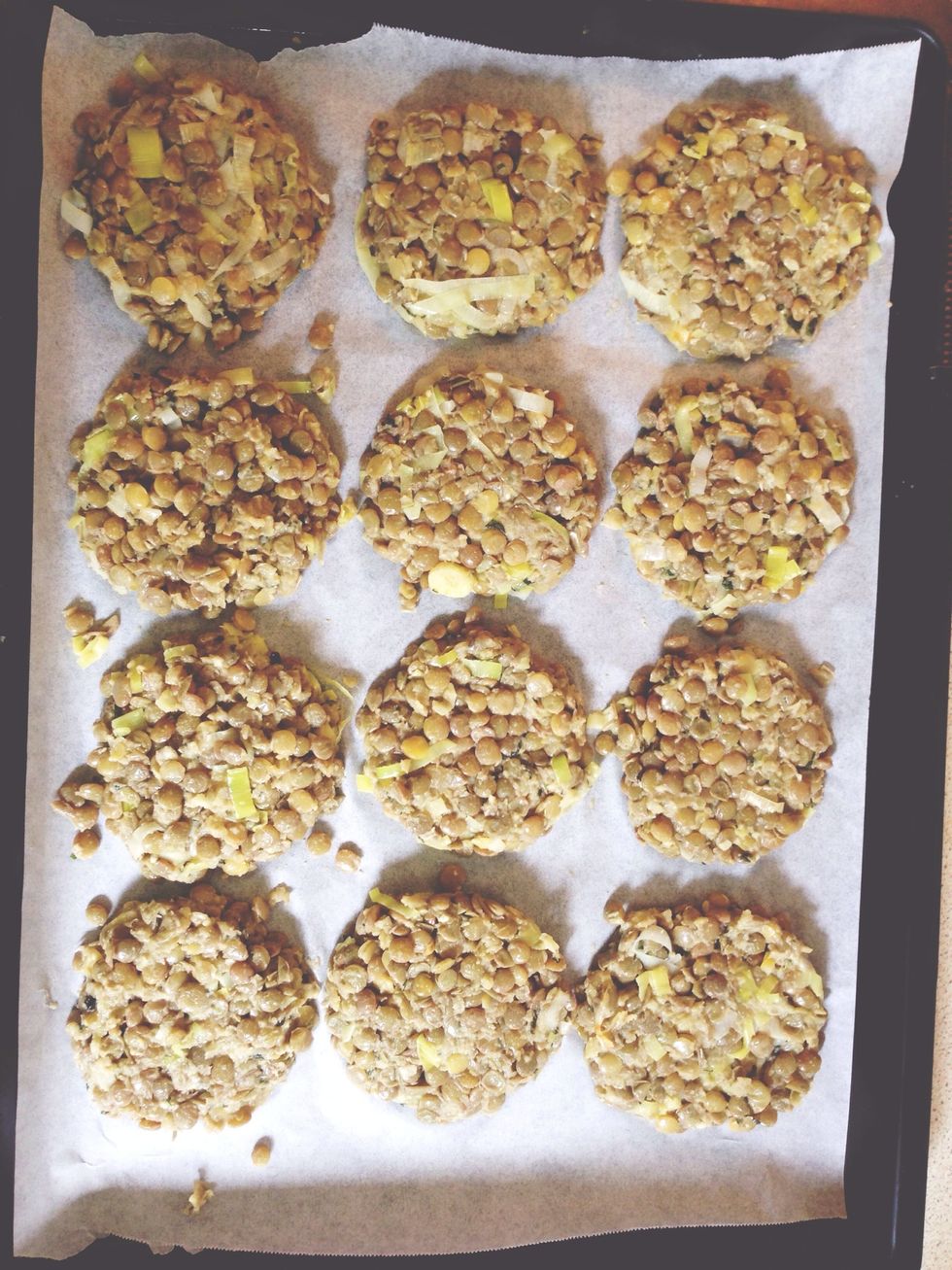 Using a 1/4 cup, scoop the lentil mixture and flatten to form patties (mixture will yield approximately 12). Place patties on a baking tray lined with baking paper and bake for 20 min at 350F (165C).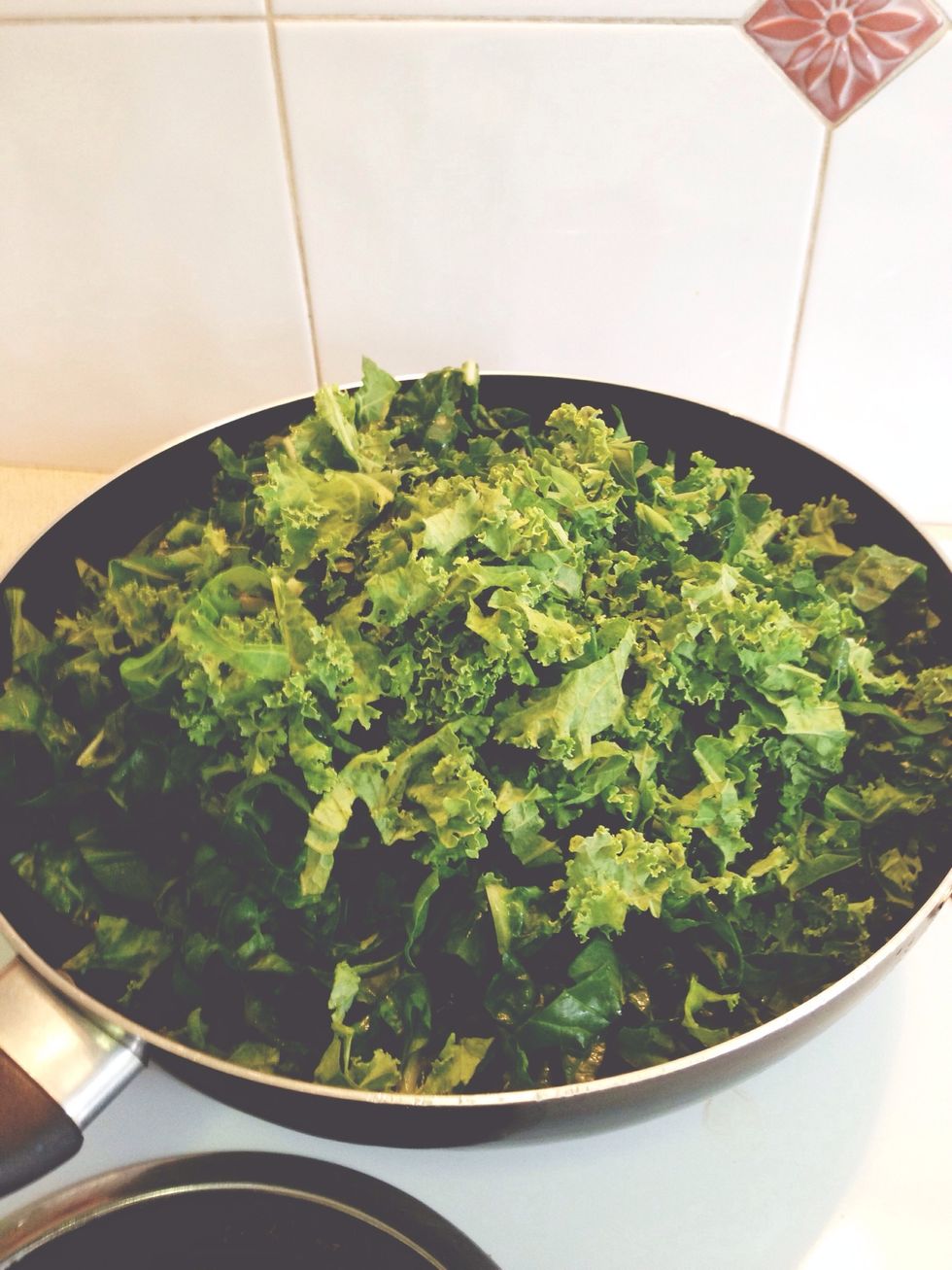 Heat approx 2 tbs of olive oil to pan. Add greens and cook until wilted. Add fresh lemon juice and salt to taste. Keep to side.
Combine lemon thyme and desired salt to a bowl and mix. This mixture will be used to sprinkle on top of zucchini fries.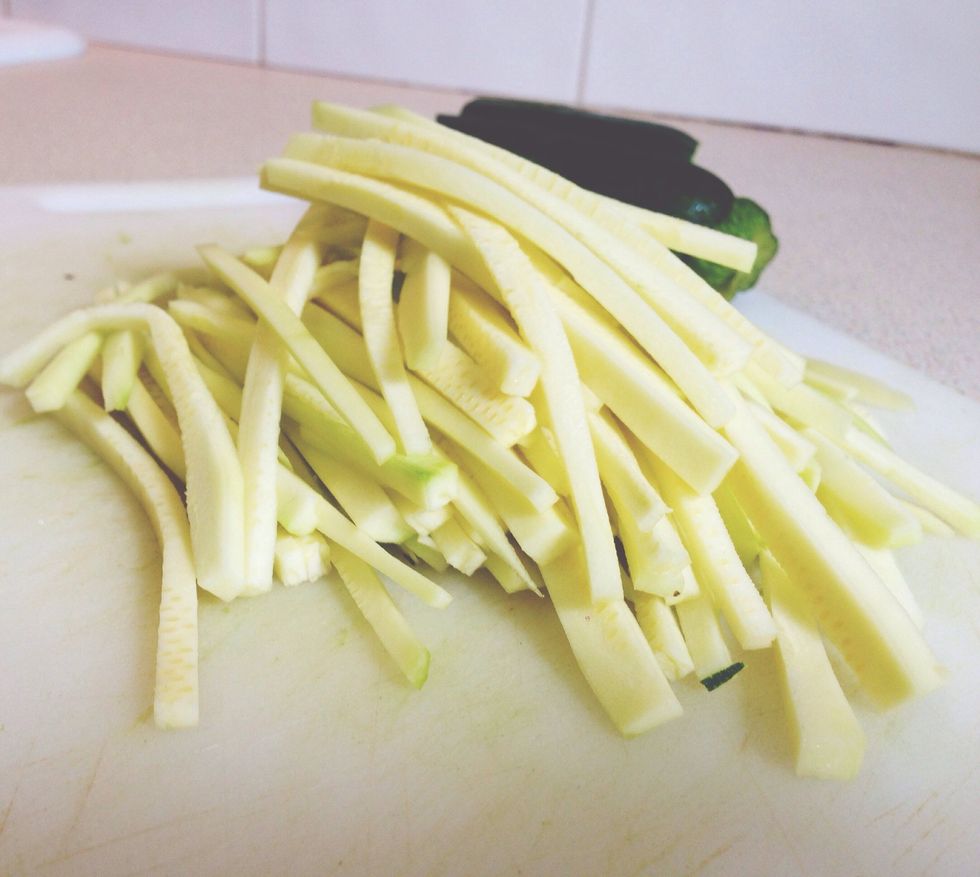 Heat a good frying oil in pan. Slice zucchini into thin strips, or use a julienne peeler if you have one.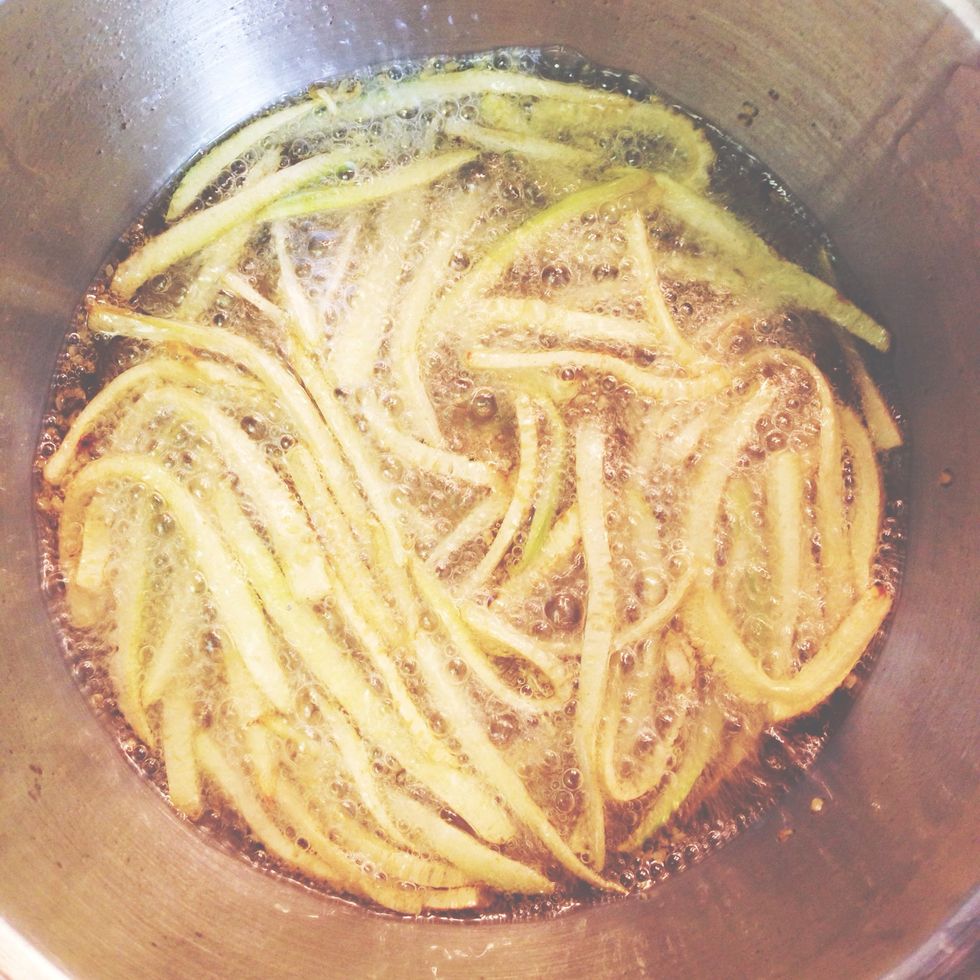 Add the zucchini to pot of hot oil and fry until brown and crispy. Transfer to a paper towel lined plate and sprinkle with salt and thyme mixture.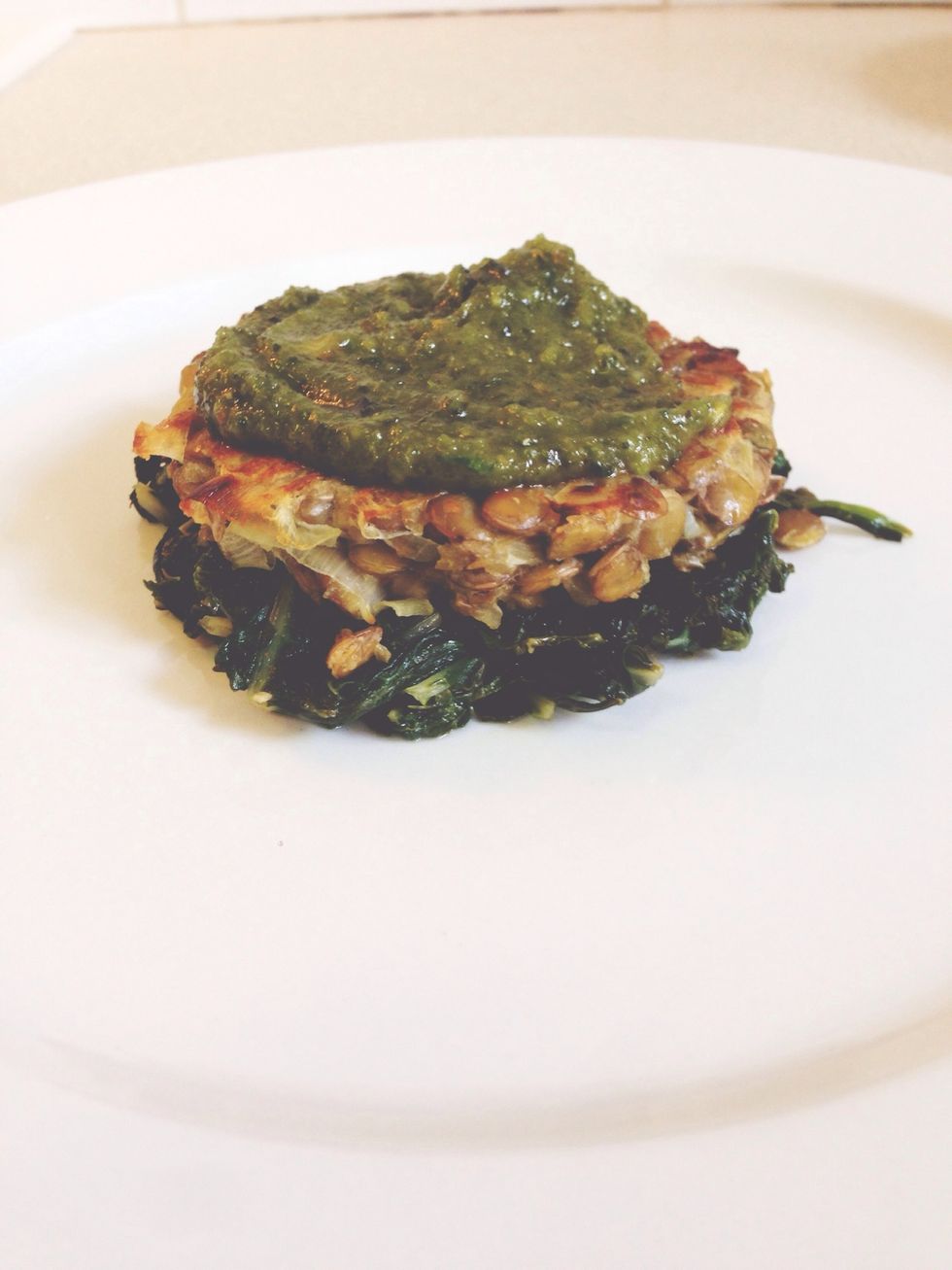 Time to assemble! Place some wilted greens at the bottom of plate, followed by a lentil patty and then a dollop of pesto. Repeat once more and add a handful of fries to top it off!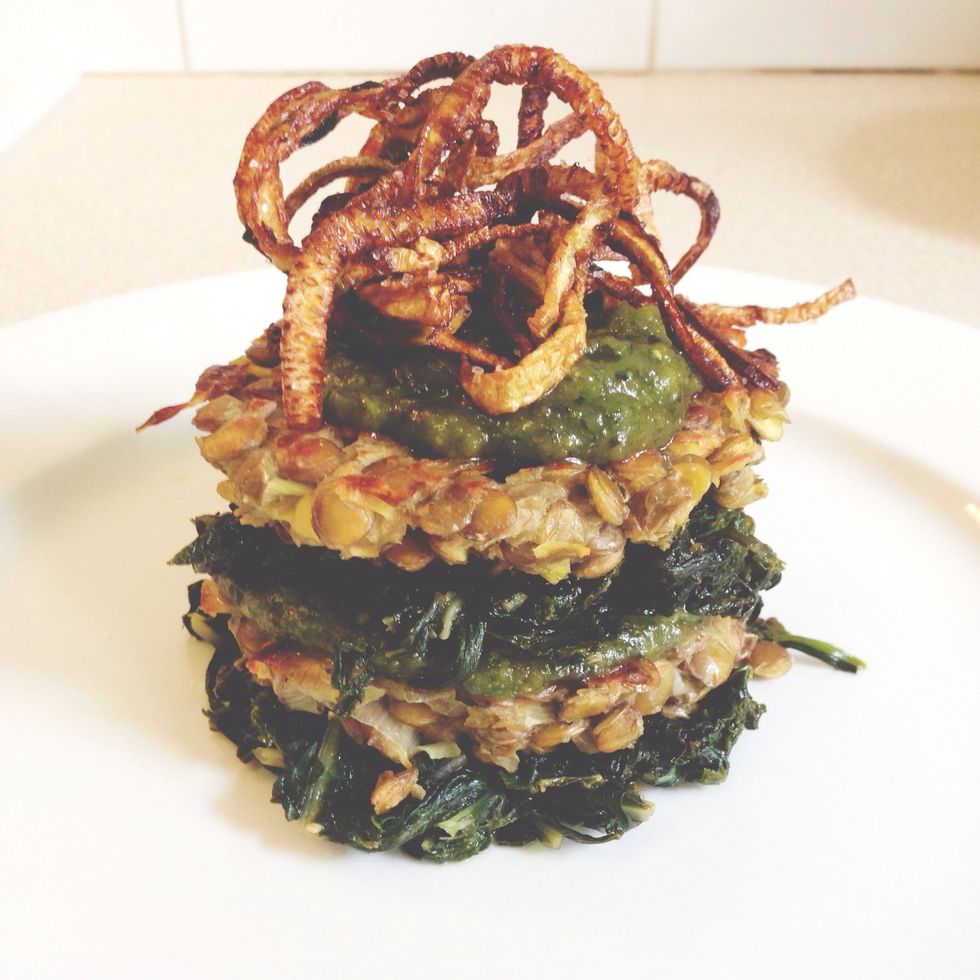 There it is! Eat as is, or add some creamy goat cheese on the side if you want to be bad! Enjoy!
1/2 Cups packed basil leaves
4.0 Cloves of garlic
3/4c Cups Grated Parmesan cheese
Olive oil
1/4 Cup toasted pine nuts
1/4c Lentils (soaked overnight)
1/2c Vegetable stock
1/2c Chopped leeks
1/2c Chopped fresh mint
1.0c Egg
Salt
15.0c Baby kale, baby spinach, baby swiss chard
Lemon juice
6.0 Small zucchini
1.0Tbsp Fresh lemon thyme (or regular)