To trim the chicken you have to cut of the fat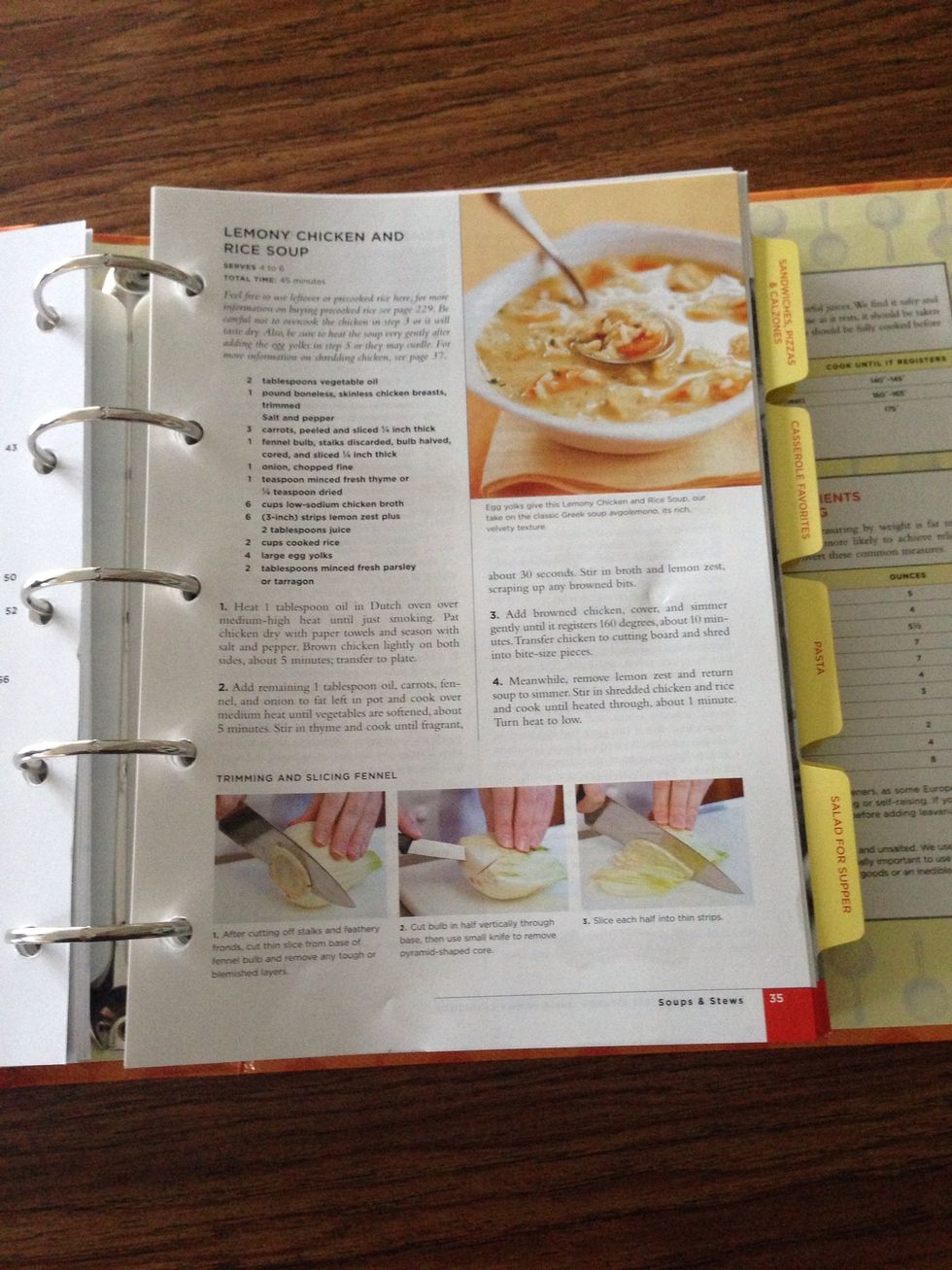 Heat 1 tablespoon oil in Dutch oven over medium-high heat until just smoking. Pat chicken dry with paper towels and season with salt and pepper. Brown chicken lightly on both sides, about 5 minutes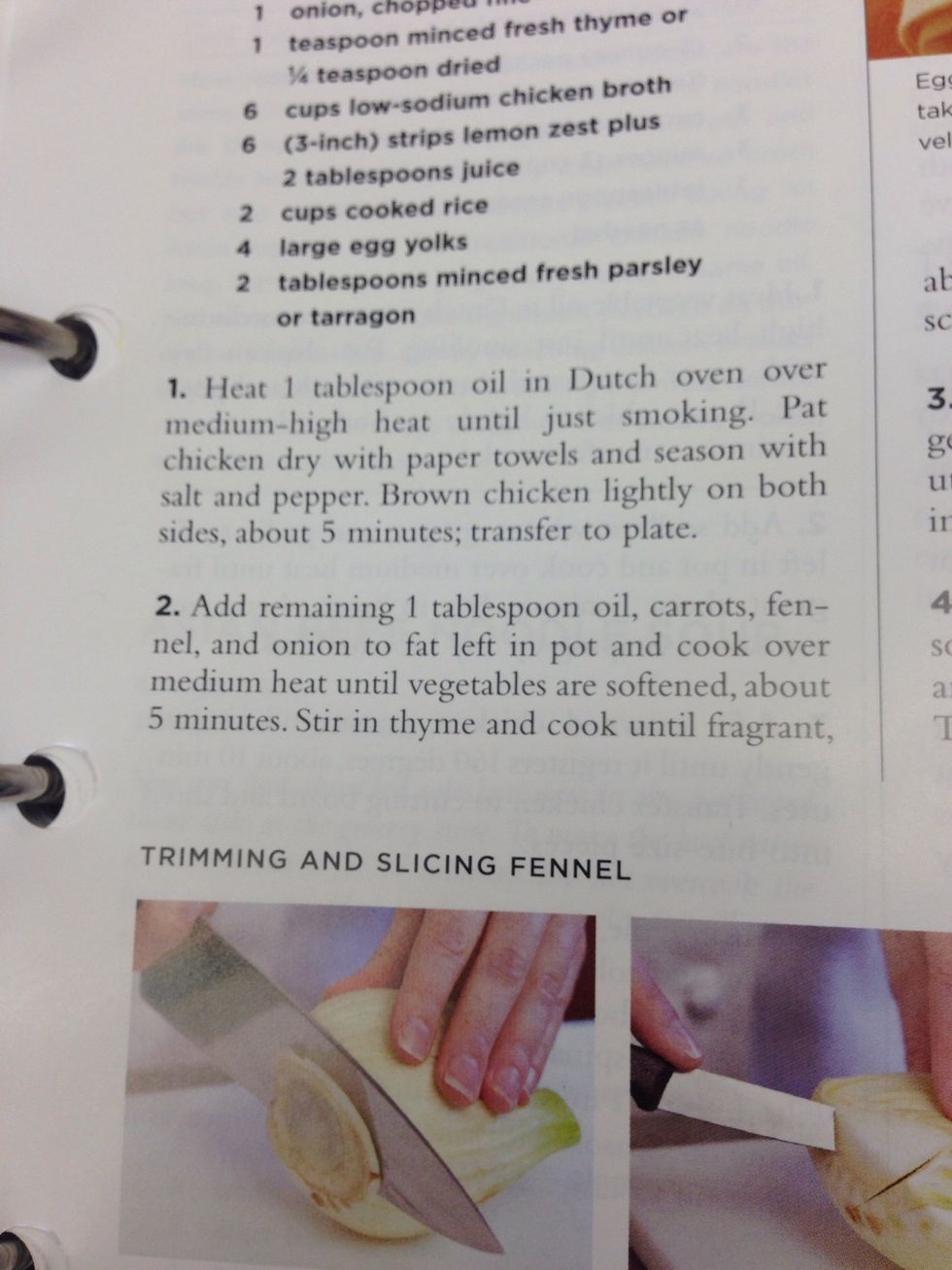 Add remaining 1 tablespoon oil, chopped carrots, chopped fennel, and chopped onion in pot and cook over medium heat until vegetables are softened, about 5 minutes. Stir in thyme.
Add browed chicken, cover, and simmer gently until it registers 160 degree about 10 minutes. Transfer chicken to cutting board and shred to bite sized pieces
Meanwhile, remove lemon zest and put soup to simmer. Stir in shredded chicken and rice, cool until heated through, about 1 minute. Turn heat to low.
Whisk egg yolks and lemon juice together in medium bowl, stir 3 tablespoons of hot broth into yolk mixture into soup. Cook soup gently and whisking constantly until it thickens remove from heat
Add in salt and pepper to taste
2 tablespoons vegetable oil
1 pound boneless, skinless chicken breasts, trimme
Salt and pepper
3 carrots, peeled and sliced 1/4 inch thick
1 fennel bulb, stalks discarded , bulb halved
Cored, and sliced 1/4 inch thick
1 onion chopped fine
1 teaspoon minced fresh thyme or 1/4 teaspoon drie
6 cups of low sodium broth
6 (3-inch) strips lemon zest plus 2 tablespoon
juice^^
2 cups cupped rice
4 large egg yolks
2 tablespoons minced fresh parsley or tarragon