A lovely creamy cake flavored with lemon & lime.
3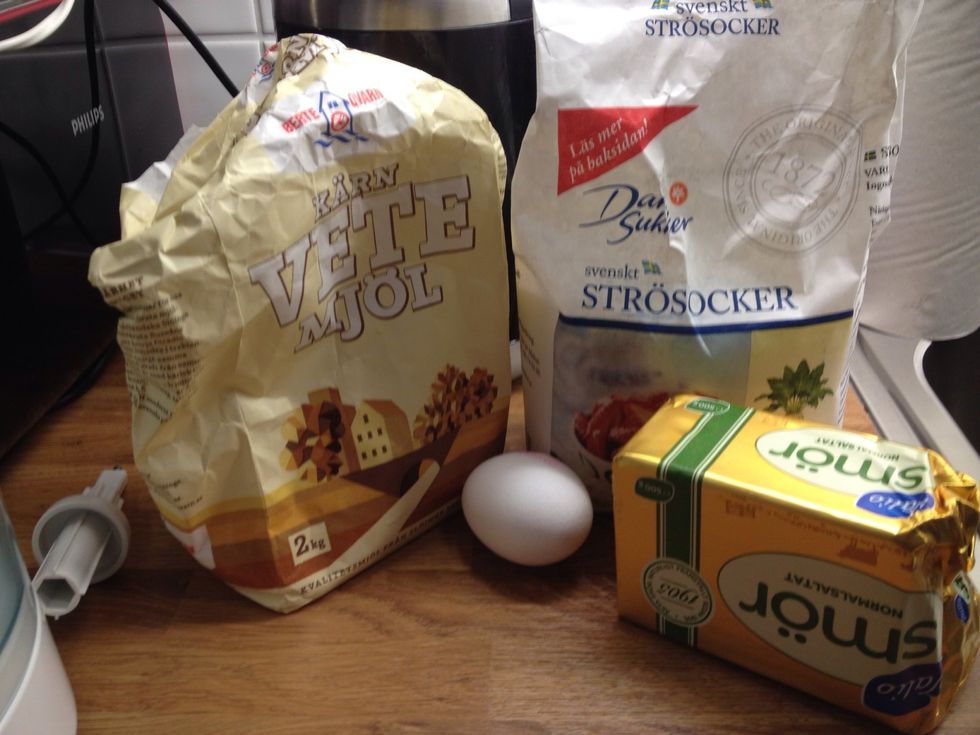 The supplies for the dough. Only use the yolk.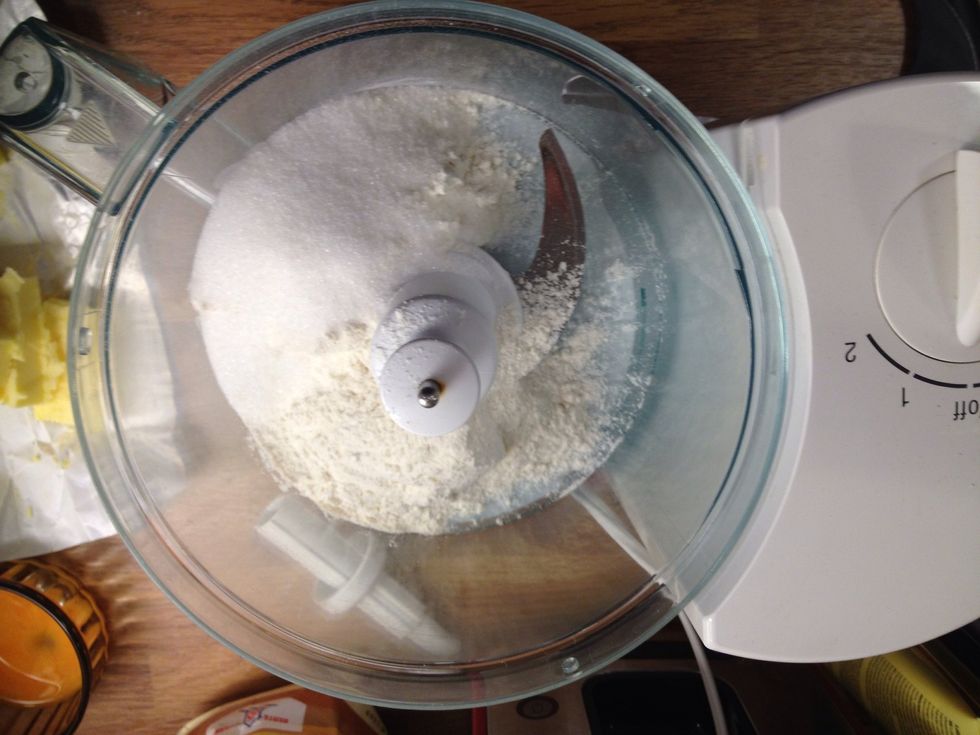 Pour the wheat flour and the sugar into the food processor. Of course you can also do it by hand, but it takes patience (that I don't have).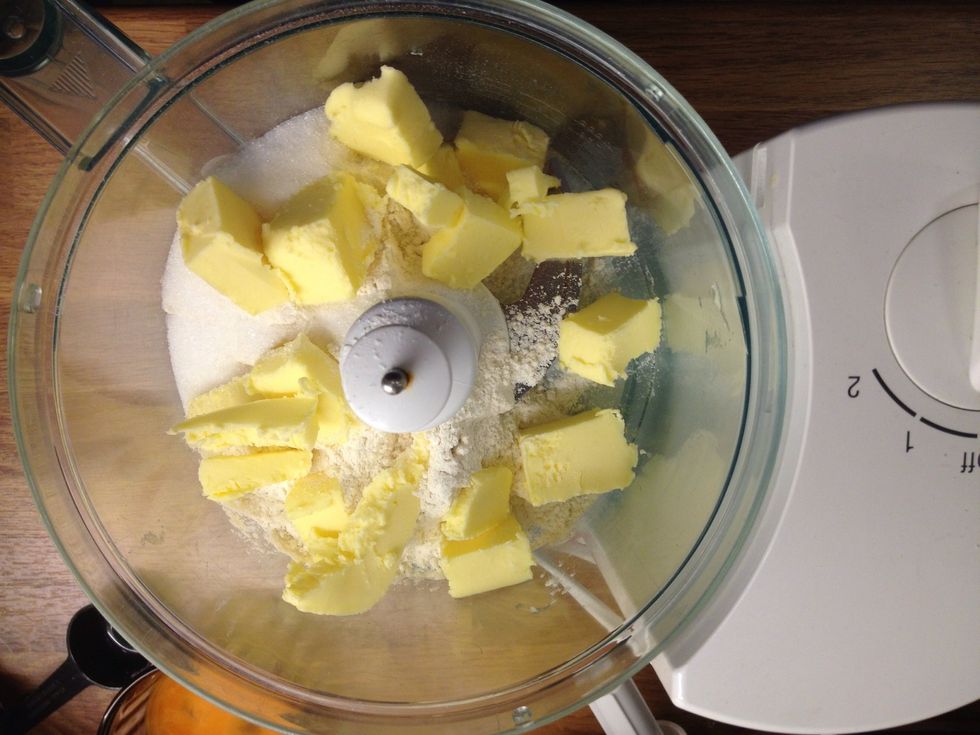 Dice the butter and add it. Let the food processor do its magic!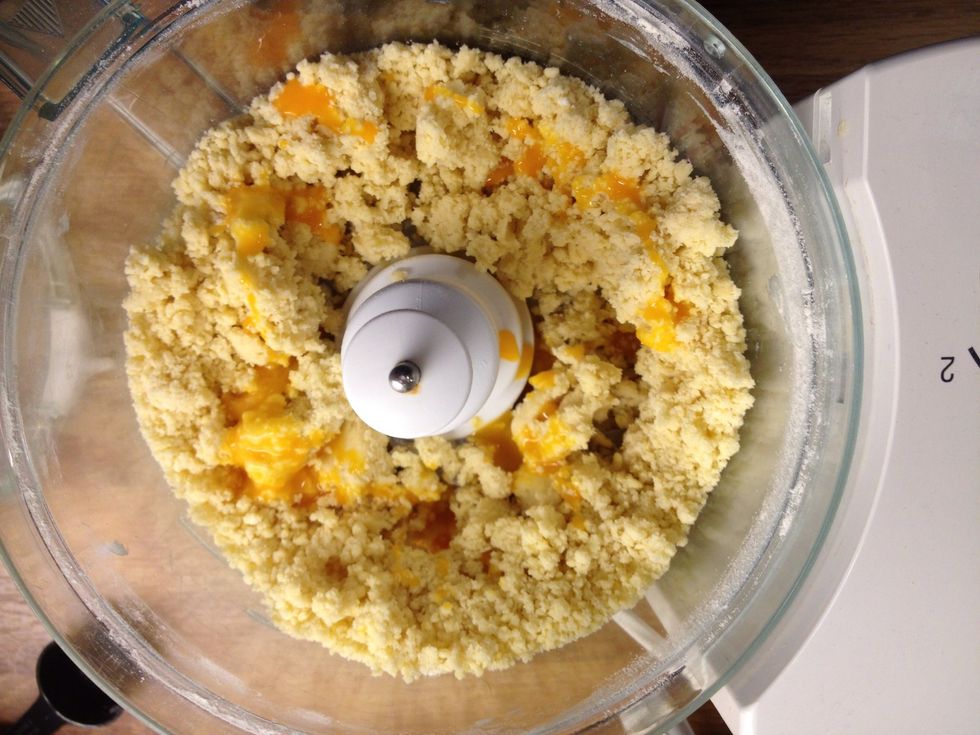 Add the eggyolk. Start the processor again.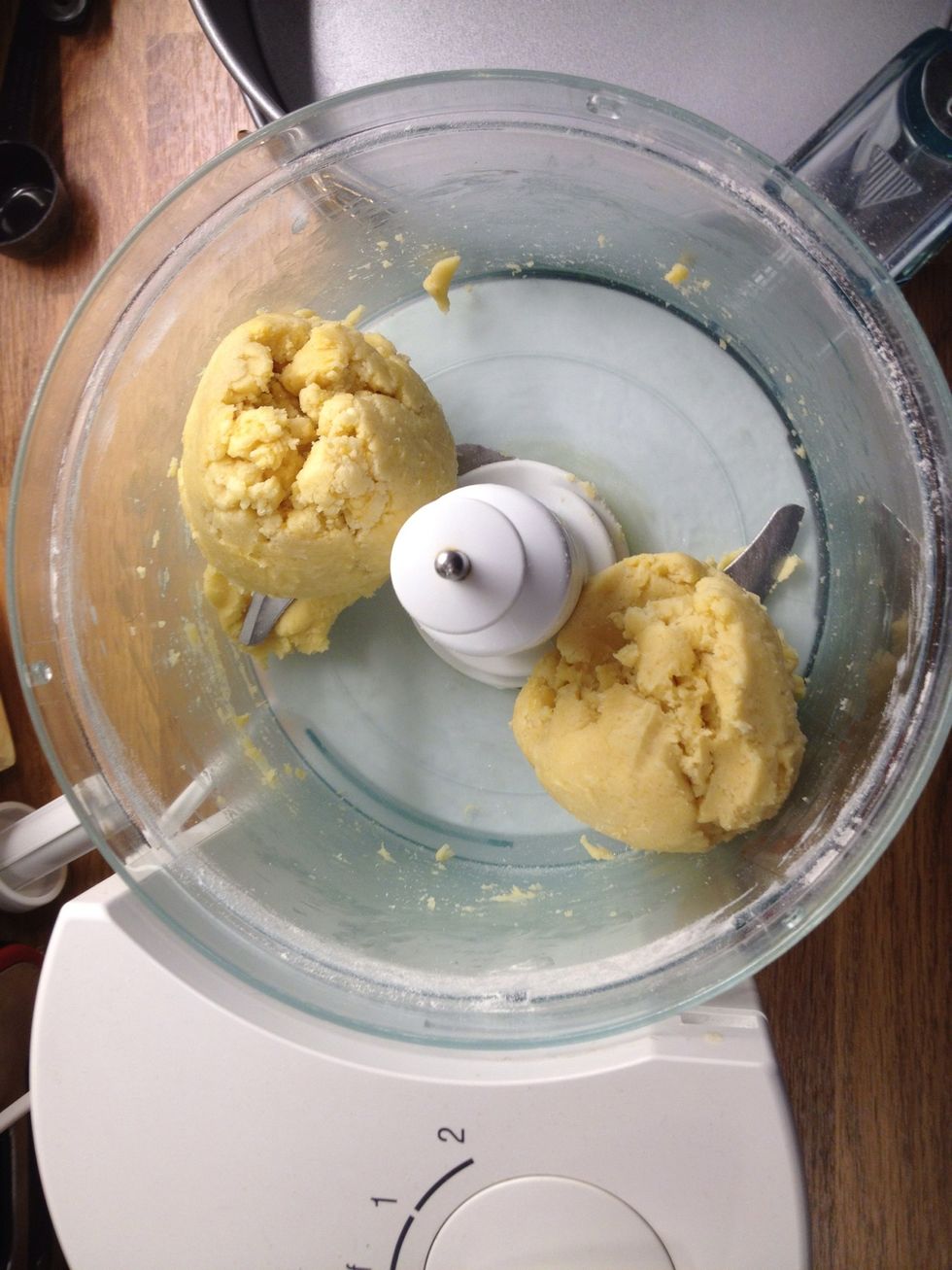 Some more magic...
Use your fingers to apply the dough in the cake mold. If it gets sticky, use some extra flour. Use the kind of mold where you can remove the side. Put in the fridge for 30 minutes.
The supplies for the filling. The lime is missing!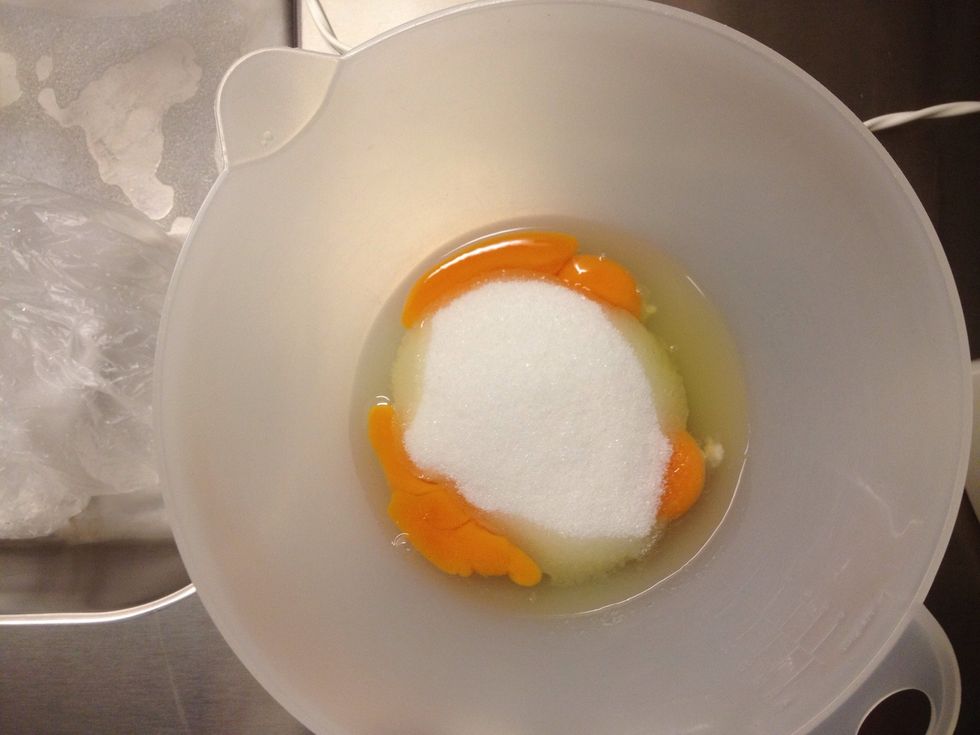 Use an electric beater to mix eggs and sugar.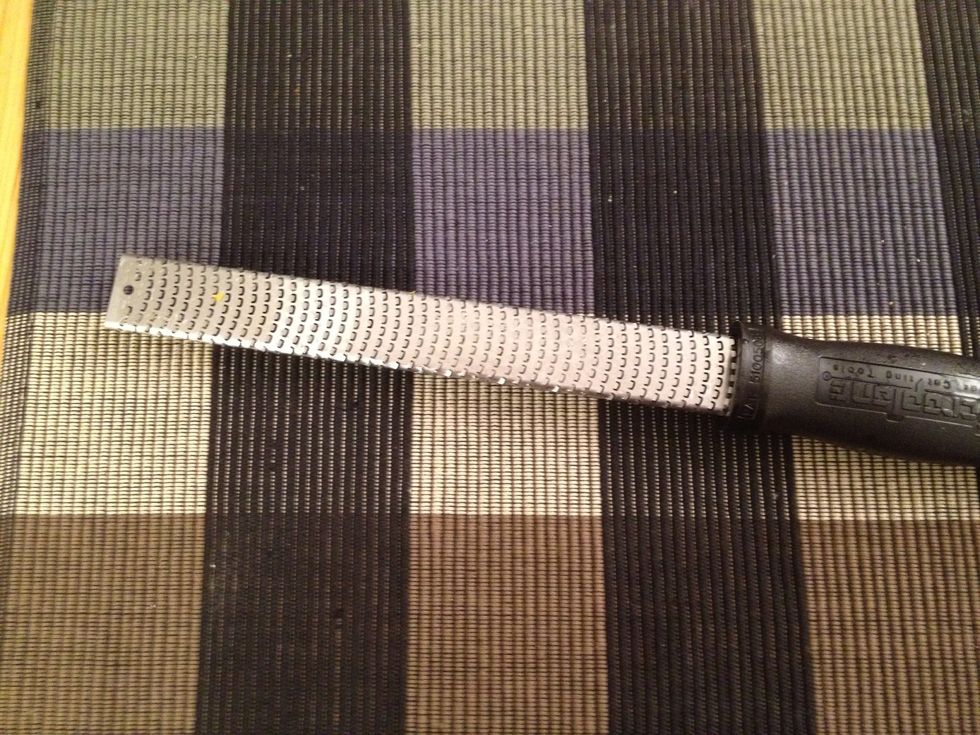 Use a grater that gives you fine pieces of the lemon and lime peel. An unsharp grater makes cooking dull. This is the best grater ever, regardless if you work with lemons, limes, cheese or nutmeg!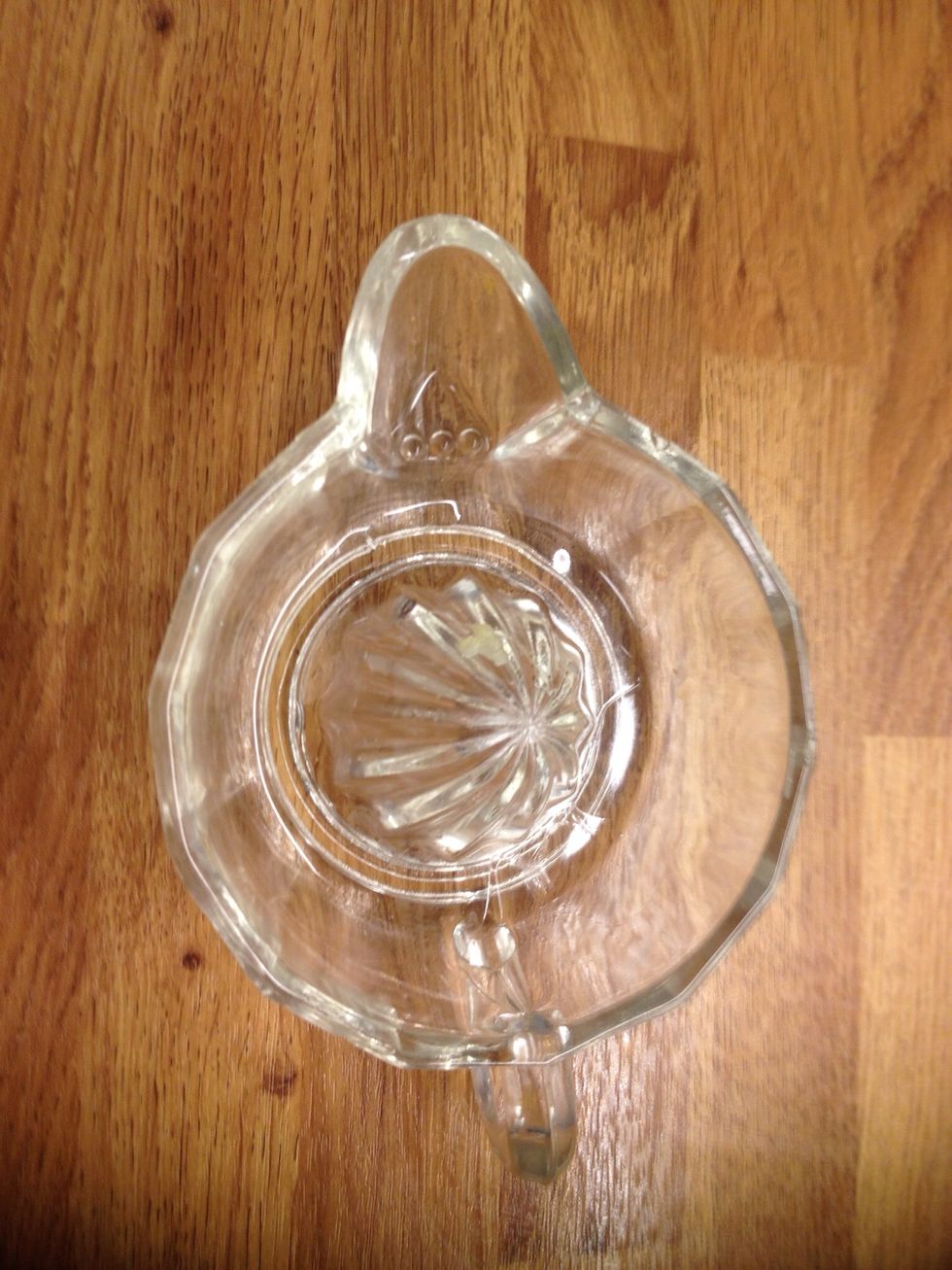 Use this tool to squeeze out the lemon/lime juice. At home I have an electric one but here at my parents' place I'm using more oldfashioned stuff!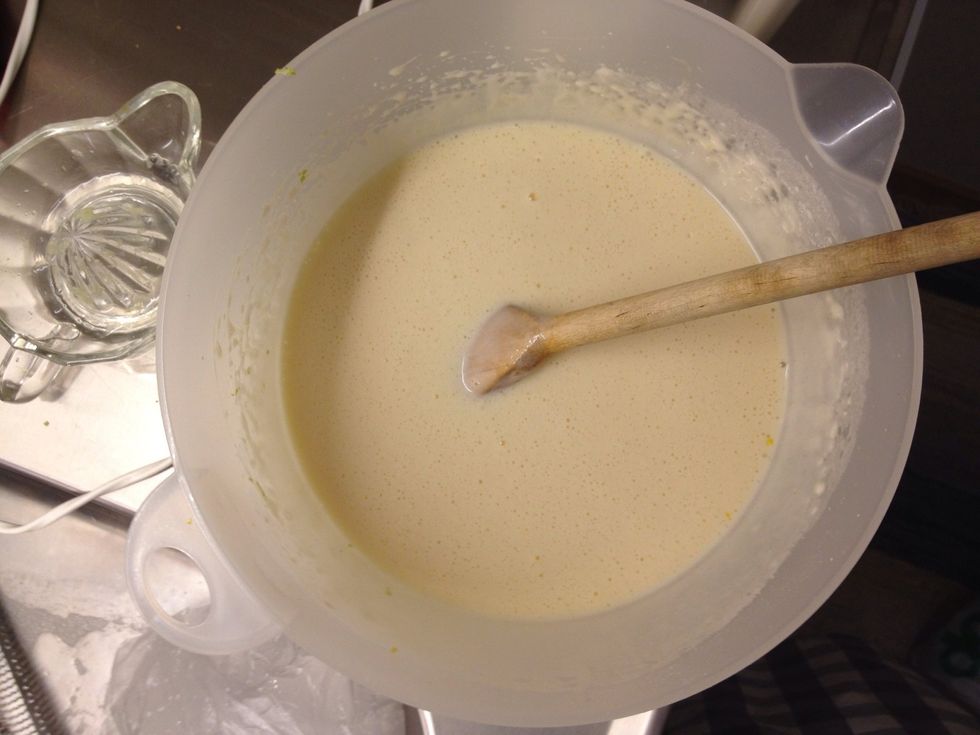 Add flour, vanilla sugar/extract, the peel and the juice from one lemon and one lime. Lastly, add the cream.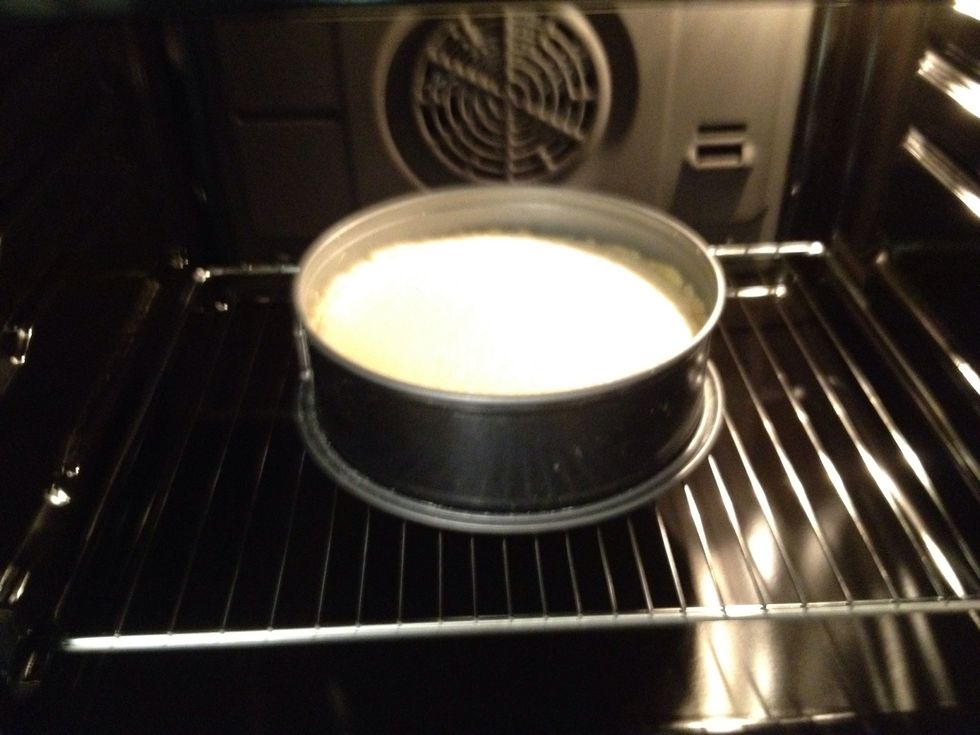 Pour it over the dough. Put the cake in the oven, 30 minutes, 200 degrees Celsius. Make sure not to burn the cake! I had to cover it with foil after about 10 minutes because it got too much color.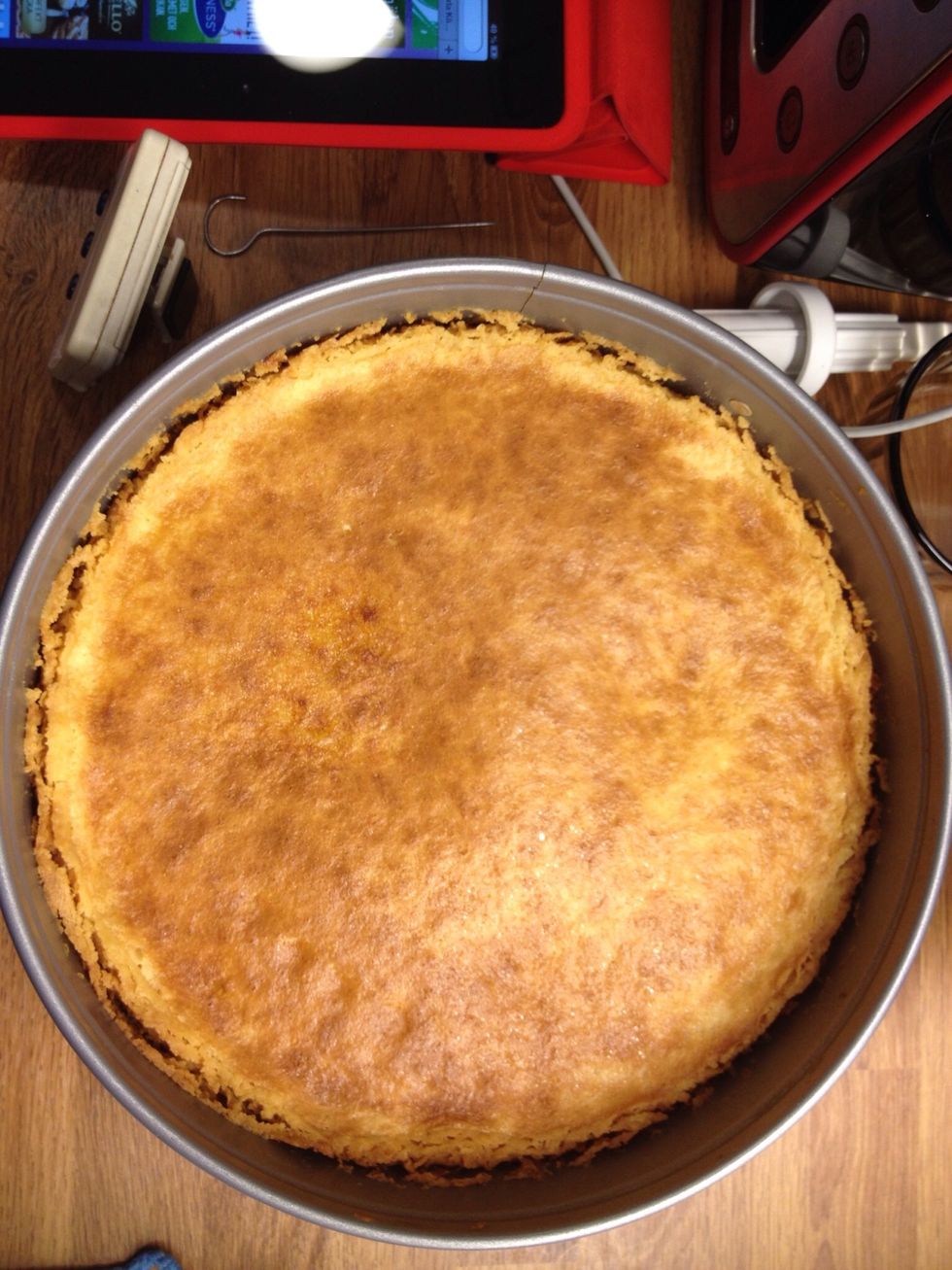 After 30 minutes the cake wasn't ready so I let it bake for another 8 minutes. When you've taken it out of the oven, let it cool. Keep it in the fridge overnight or at least a few hours.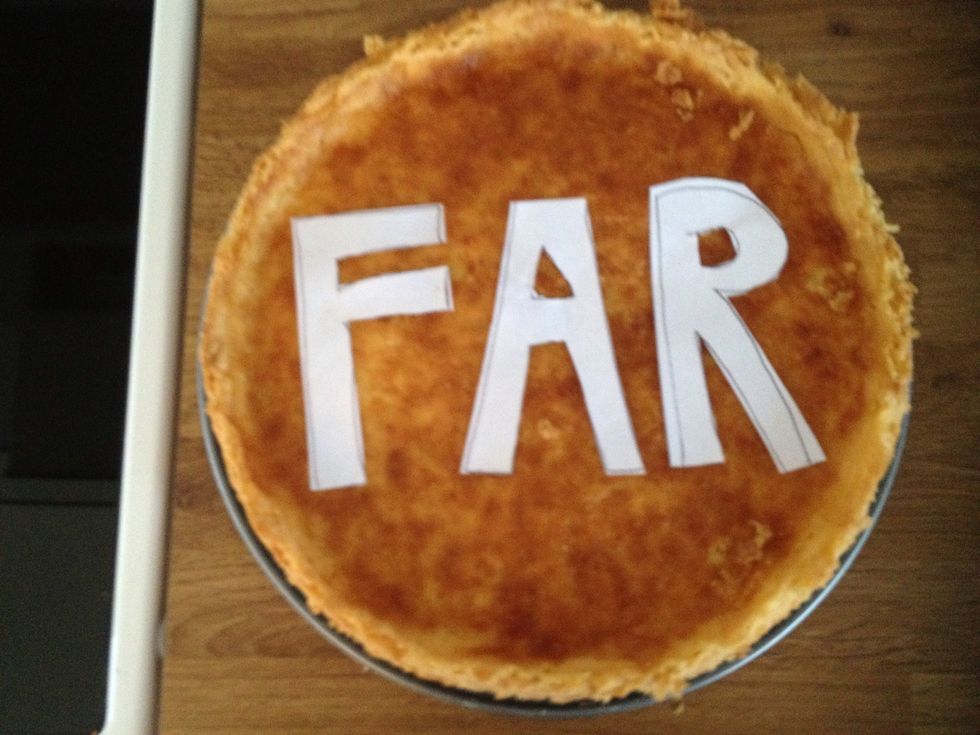 Since it is Father's Day today of course I wanted to decorate the cake. This means dad in Swedish.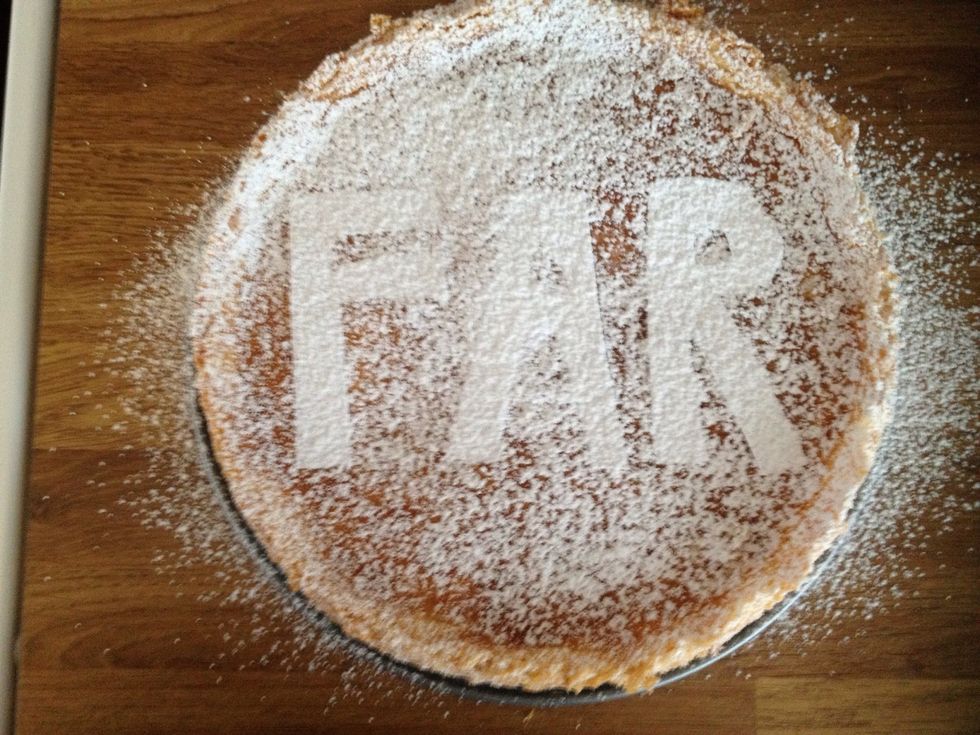 Sift powdered sugar on top of the cake. Make sure to cover it properly. Do this just before serving. If it's done in advance the sugar will melt into the cake and the text will disappear.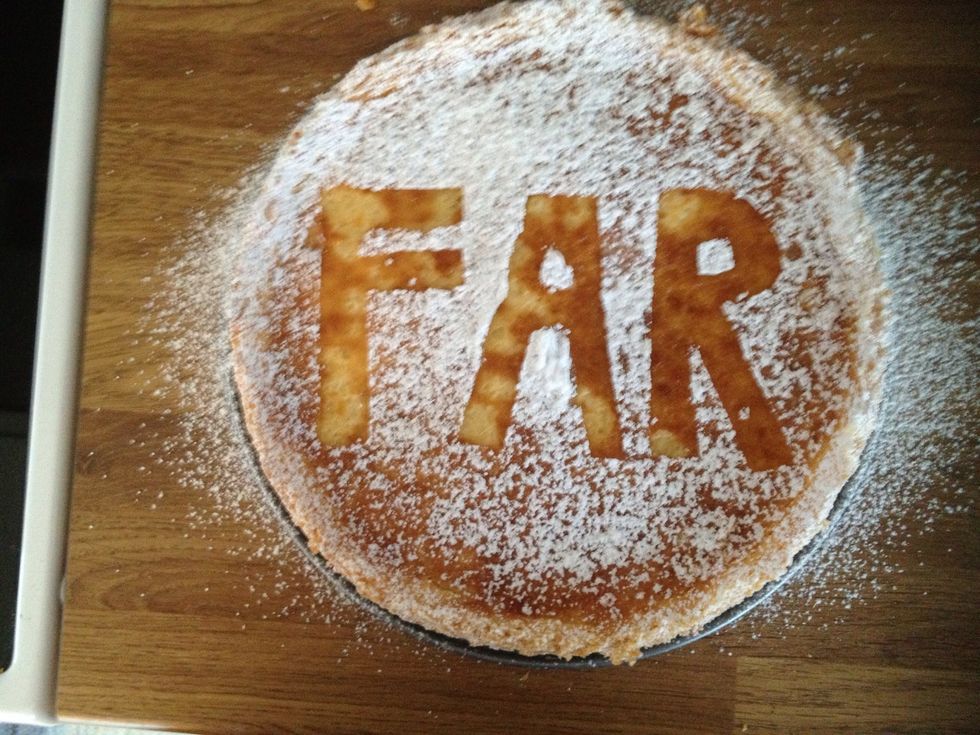 Carefully remove the paper letters. It looks like a child made it but I don't care, and my dad was more than happy. Let's celebrate dad today!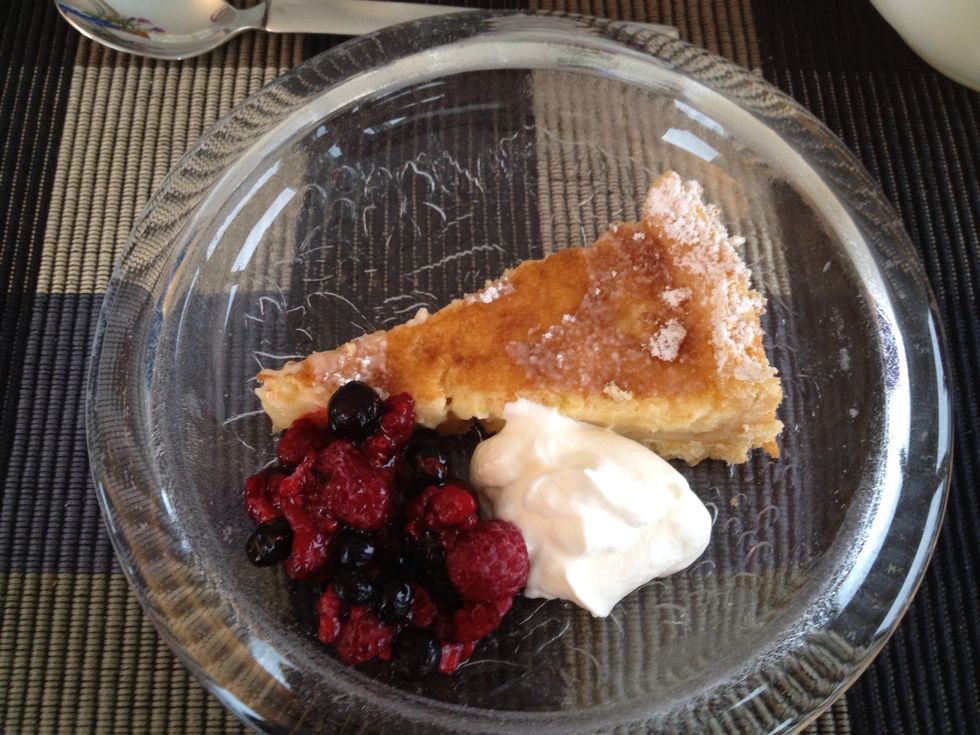 Serve the cake as it is or with berries and/or whipped cream.
3.0 dl (0,3 liter) wheat flour
2.0Tbsp White sugar
125.0g Butter
1.0 Egg yolk
The filling:
3.0 Eggs
2.0 dl (0,2 liter) white sugar
2.0Tbsp Wheat flour
1.0tsp Vanilla sugar/extract
1.0 Lemon
1.0 Lime
2.0 dl (0,2 liters) cream (40% fat)
Berries
Whipped cream
Karin Siöö
Lives in Sweden. Gets inspiration from trips, blogs & international students I meet at work.