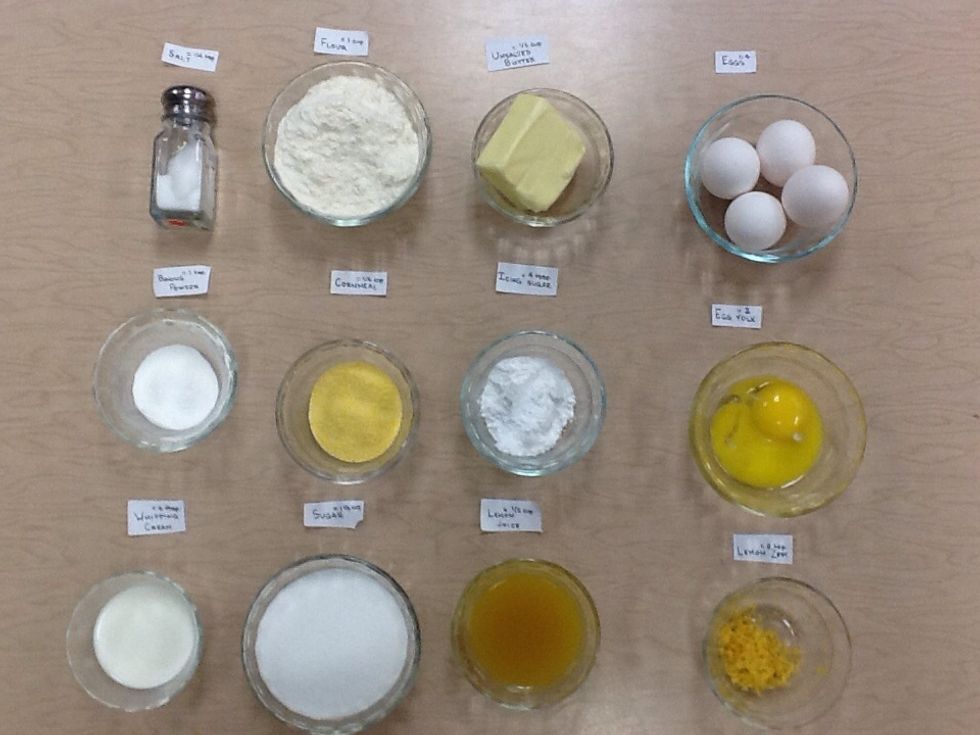 Ingredients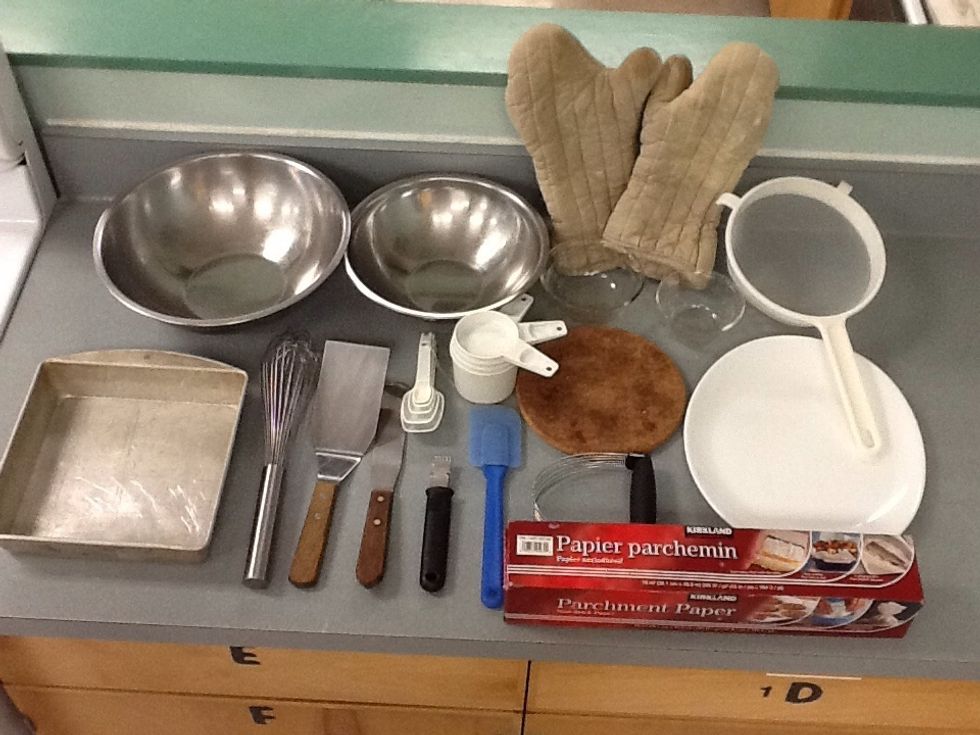 Equipment
Zest lemon until you have 10 mL of lemon zest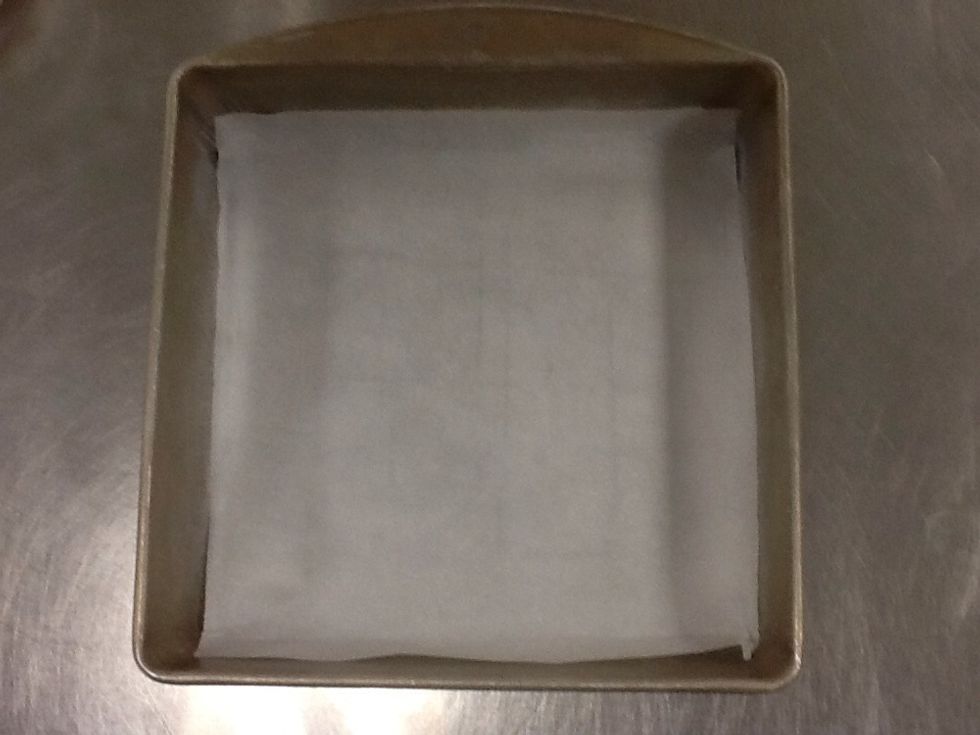 Line 8x8" pan with parchment paper.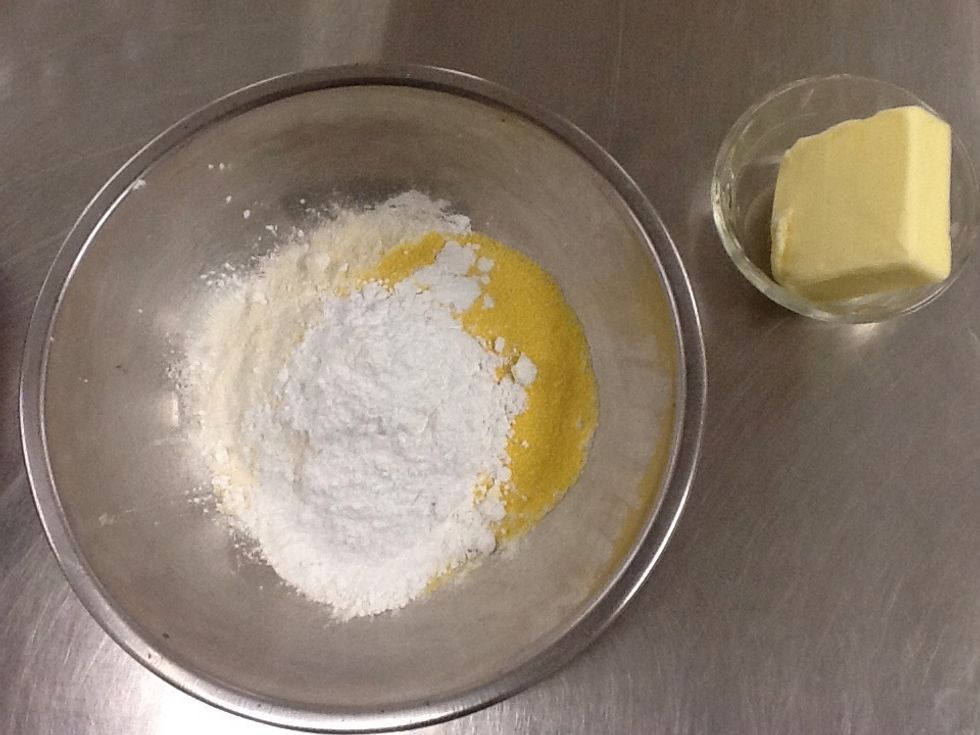 In a medium mixing bowl combine flour, salt, cornmeal and icing sugar and cut in butter the texture of coarse meal (dough wall be crumbly).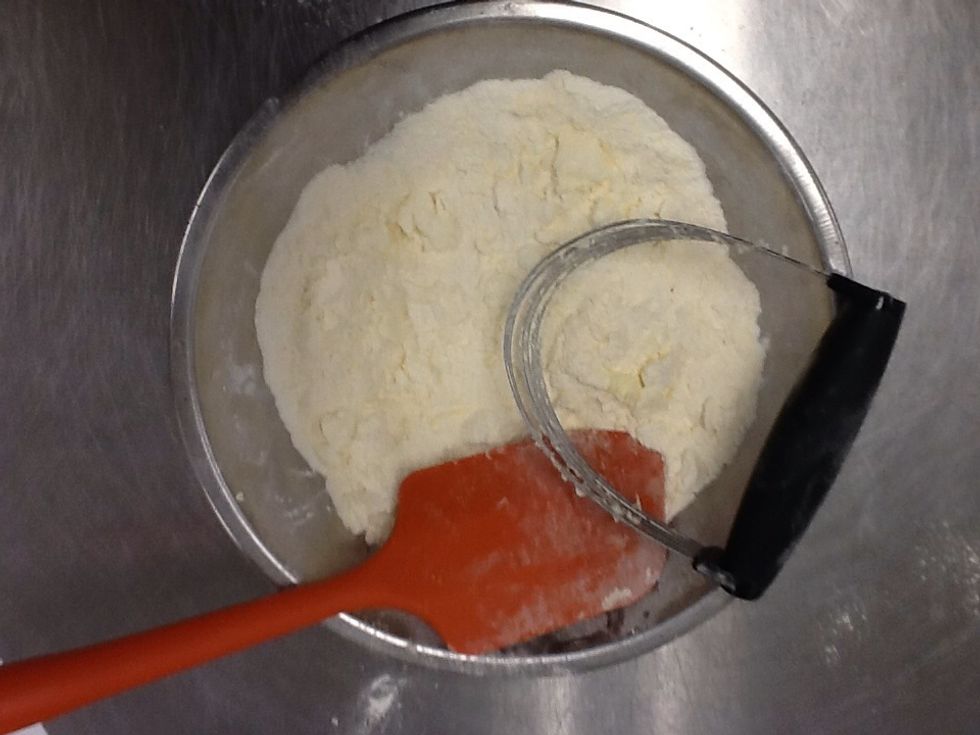 Coarse crumbly texture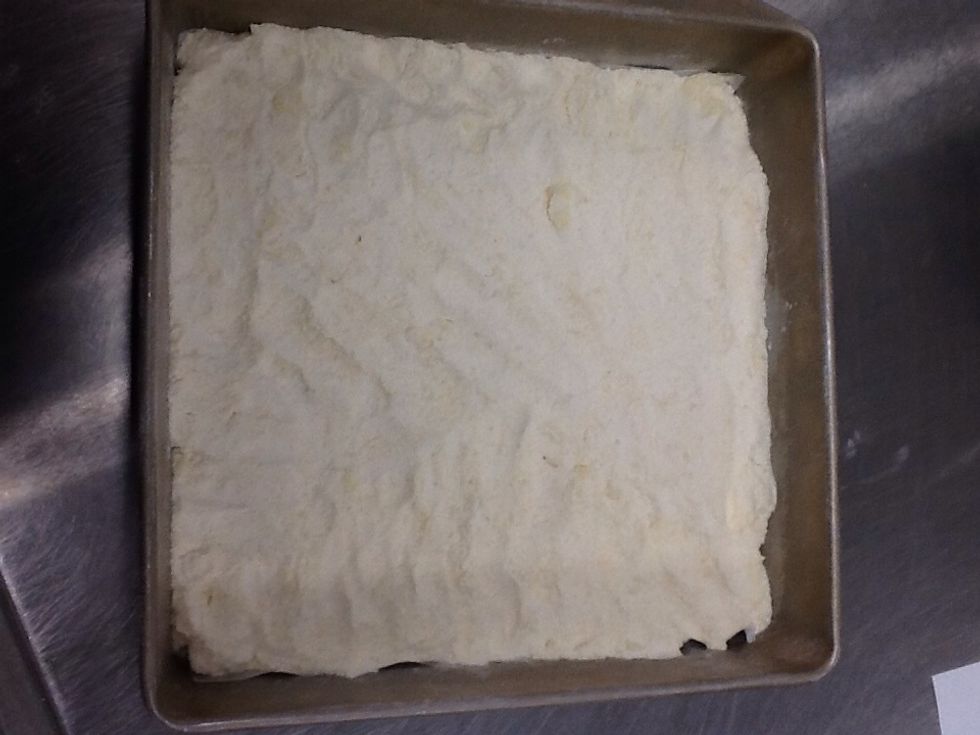 Press dough into pan and bake for 18-20 minutes, until it just begins to colour around the edges. Allow to cool.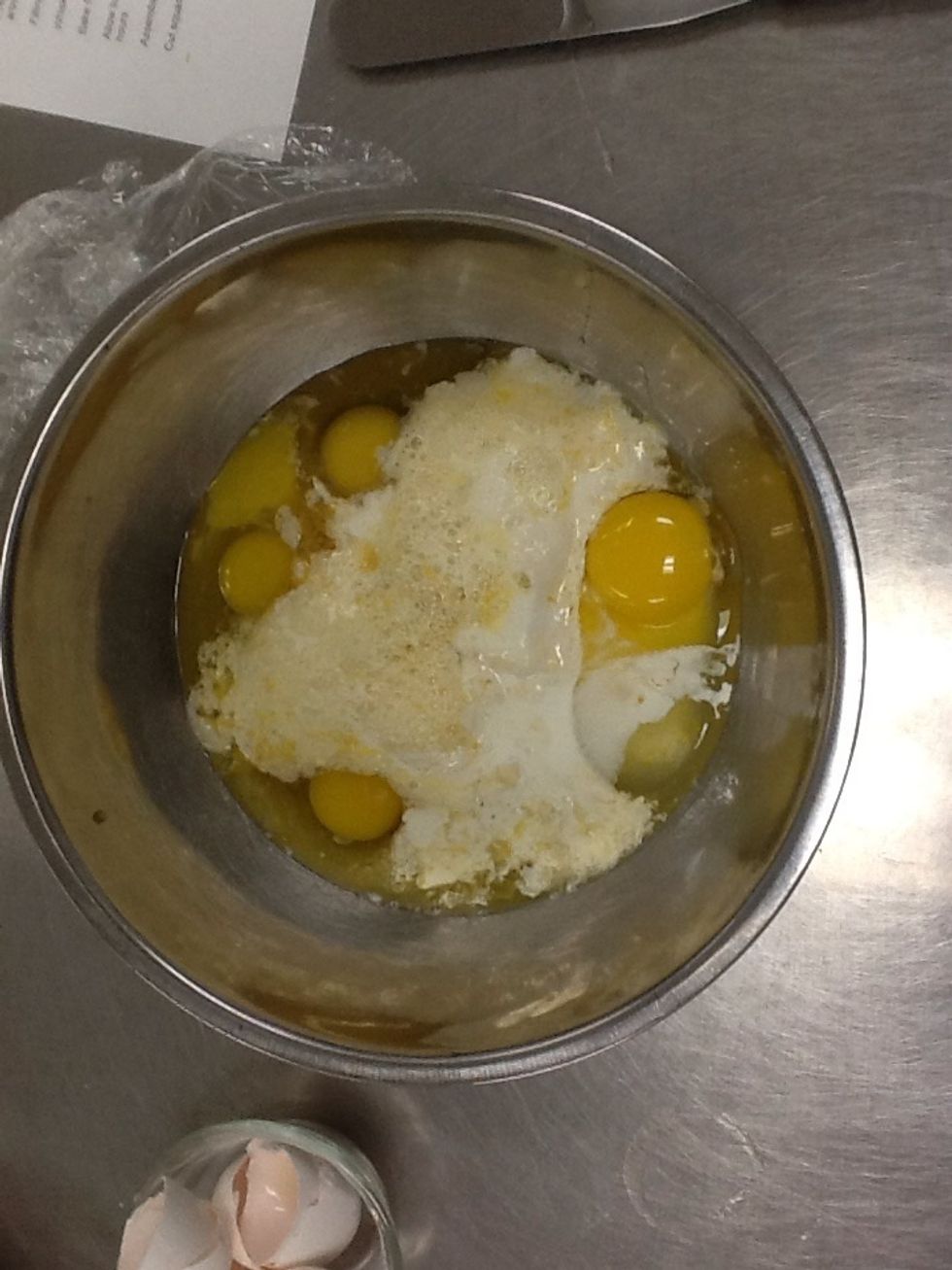 Add the rest of the ingredients into a large mixing bowl and whisk together.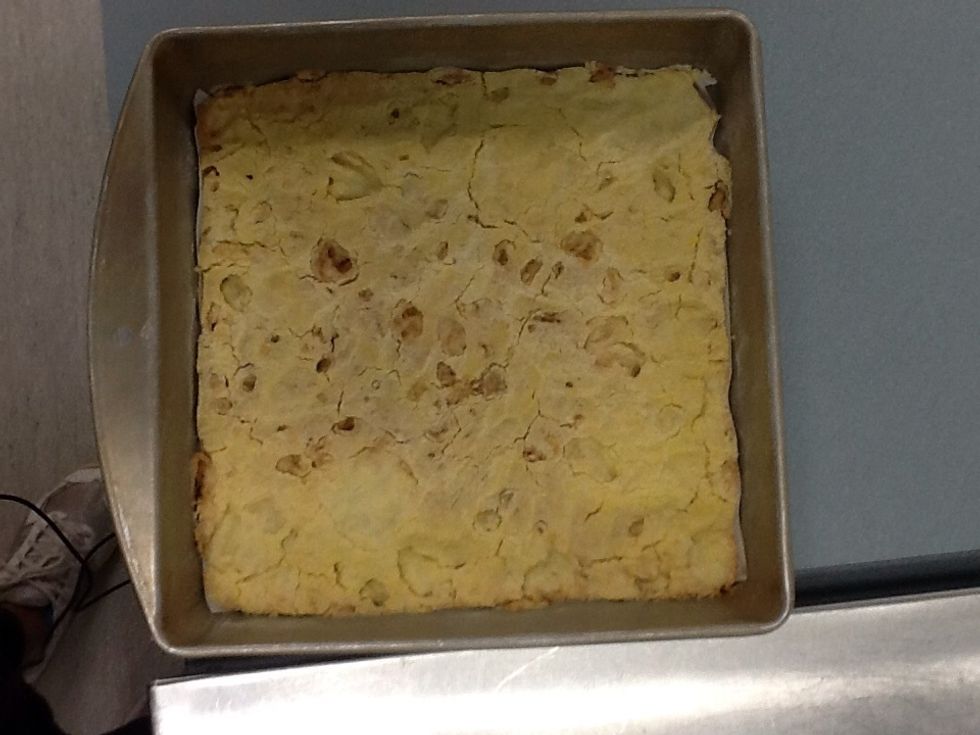 Let it cool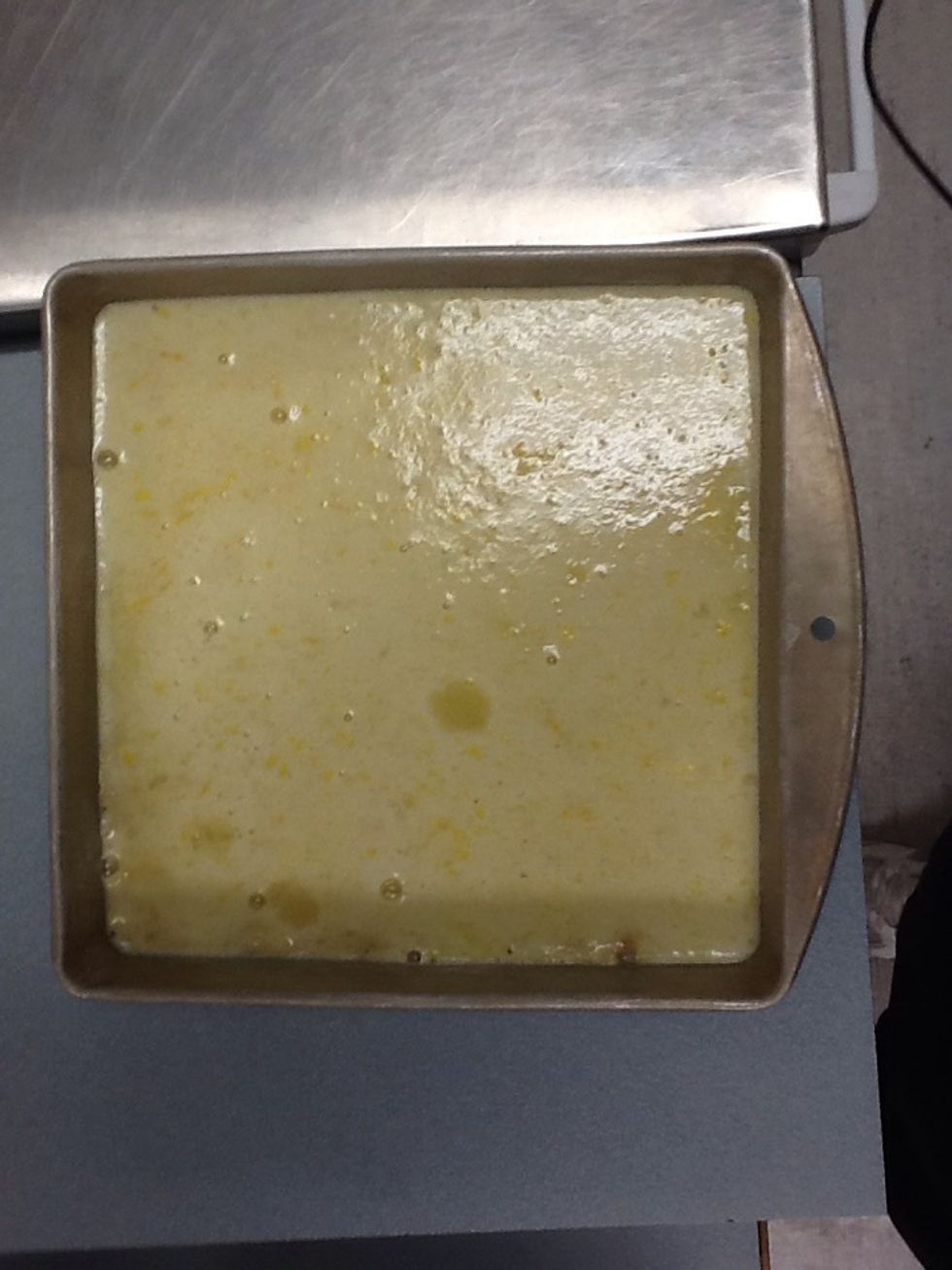 Poor mixture over crust
Viola! Allow to cool at room temperature for 20 minutes and chill for 2 hours. Enjoy your lemon squares
250.0ml Flour
1.0ml Salt
60.0ml Cornmeal
60.0ml Icing sugar
125.0ml Unsalted butter
4.0 Eggs
2.0 Egg yolk
325.0ml Sugar
60.0ml Whipping cream
125.0ml Lemon juice
10.0ml Lemon zest
5.0ml Baking powder