1. Preheat the oven to 170˚C/150˚C fan/gas mark 3 then line a 12 hole muffin tin with paper cases.
2. Cream the butter and sugar together in a large bowl until light and fluffy. Add the eggs, lemon zest and juice and beat until thoroughly combined. Fold in the flour to form a smooth batter.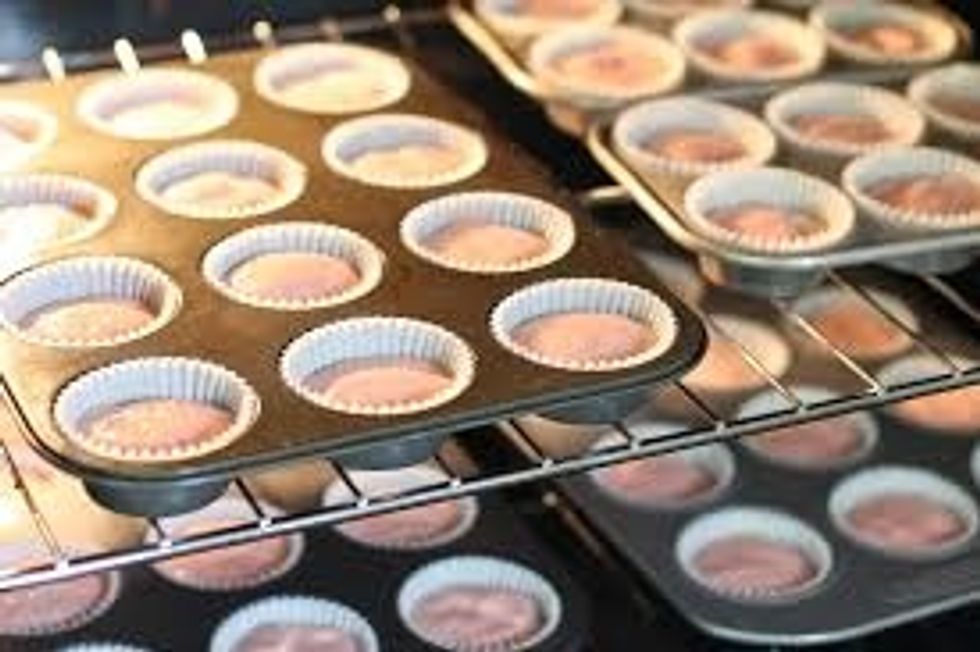 3. Divide the cake mixture evenly between the paper cases and bake for 20 mins until firm to the touch. Remove from the tins and allow to cool on a rack.
4. For the rose buttercream icing slowly beat the butter and icing sugar together until thoroughly combined. Beat in the rose water and milk until a smooth icing is formed.
(Continued) 4. Add a small amount of pink food colouring to the icing and stir in adding more colouring until you achieve the desired shade.
(Continued) 4. Cover the top of each cupcake with rose icing using either a palette knife or a piping bag.
125.0g butter
125.0g caster sugar
2.0 large eggs, lightly beaten
1.0 zest of lemon
2.0Tbsp lemon juice
125.0g self raising flour, sifted
125.0g butter, softened
185.0g icing sugar, sifted
2.0tsp rose water
1.0Tbsp milk
pink food colouring