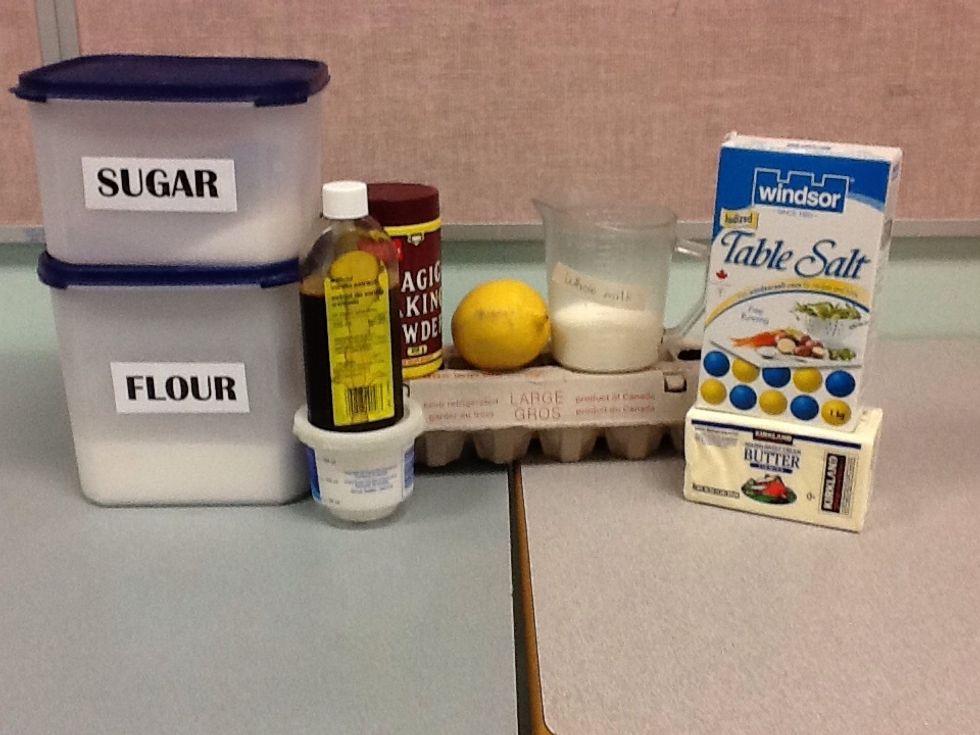 All of the ingredients needed!
Equipment needed: sieve, medium and large mixing bowls, electric mixer, liquid measure, dry measures, small measures, rubber spatula, zester, whisk, muffin tin, cupcake liners, and a metal spatula.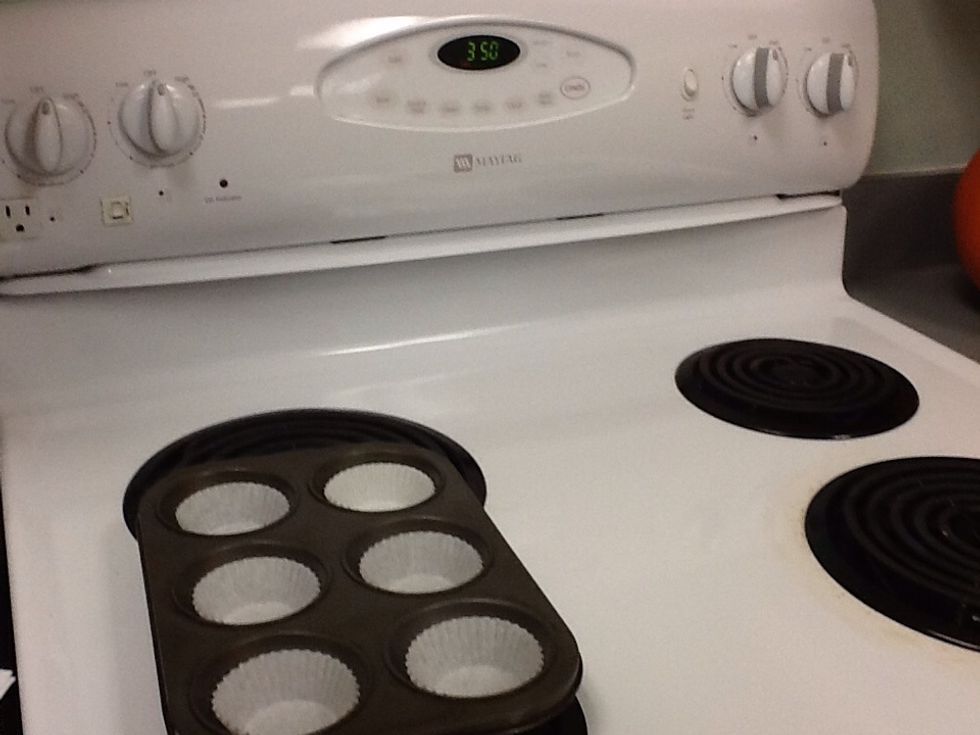 Preheat oven to 350 degrees Fahrenheit. Line muffin tins with cupcake liners.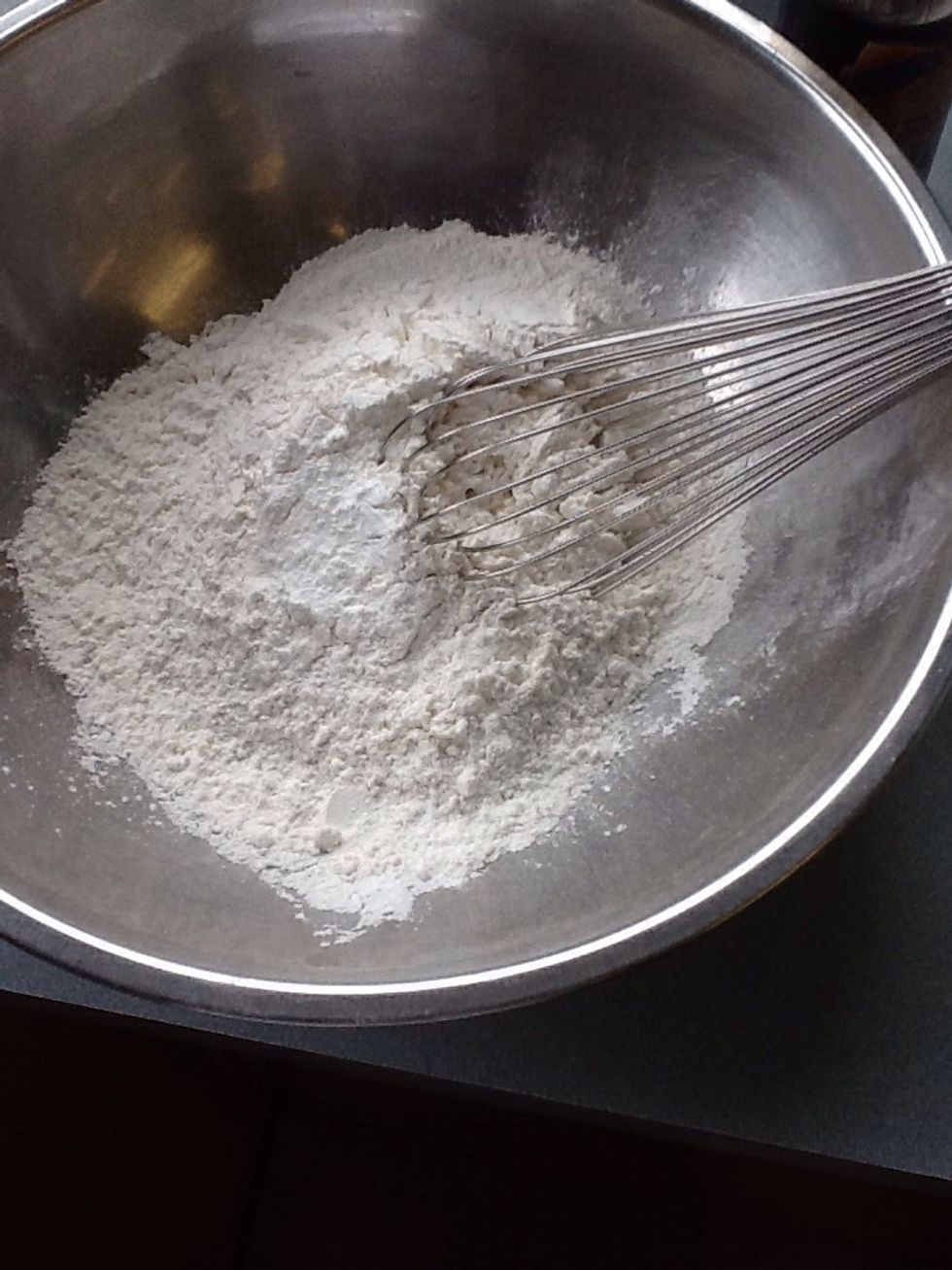 Measure out 500mL of cake flour using dry measure, level off with metal spatula. Add salt and baking powder to the flour, in a large bowl. Whisk together and set aside.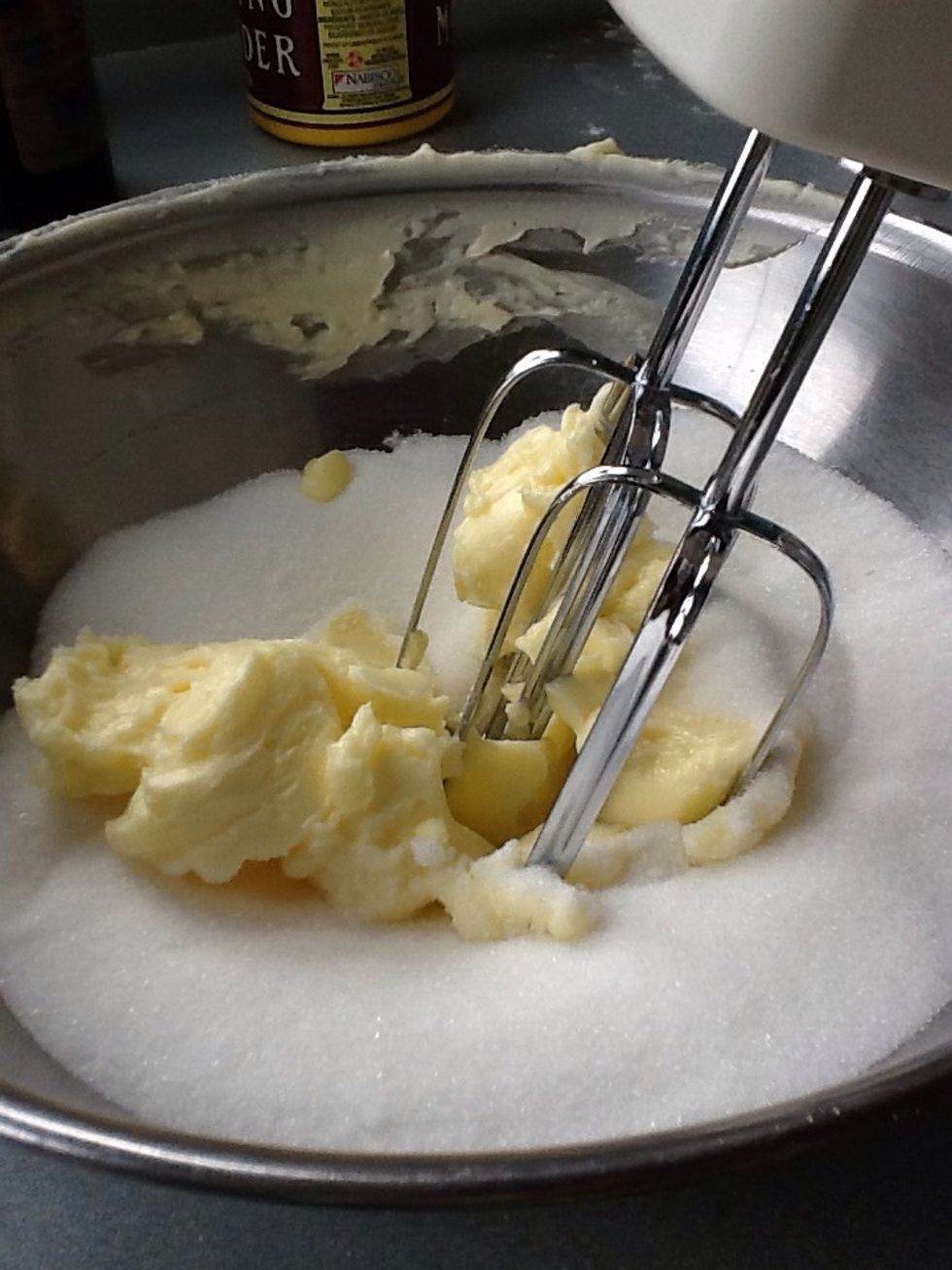 Using the electric mixer, cream together room temperature butter with 300 mL of sugar. Mix until light and fluffy.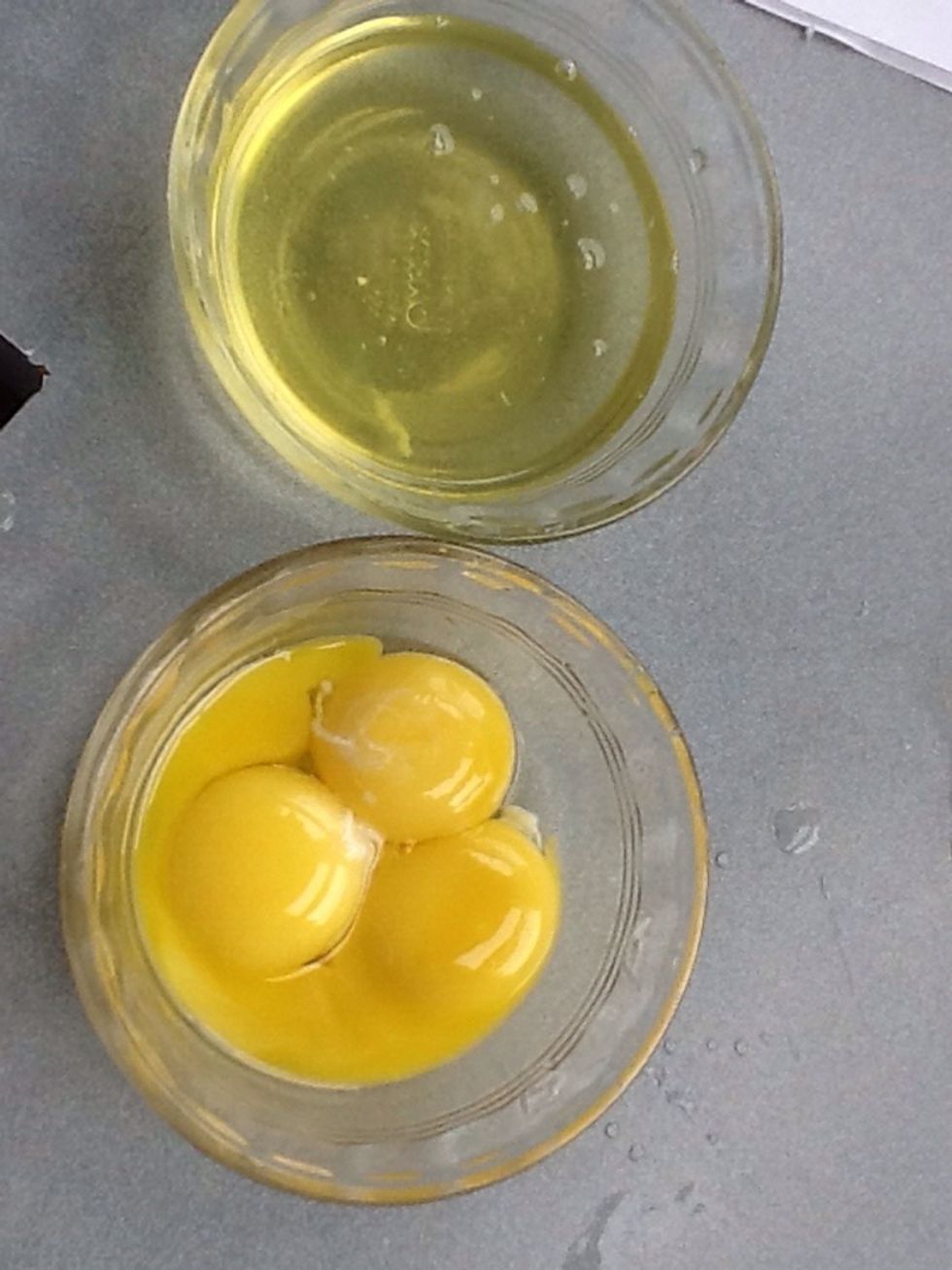 Separate the room temperature eggs into two bowls. Set aside the egg whites. Add yolks one at a time to the creamed sugar and butter mixture. Mix well using the electric mixer.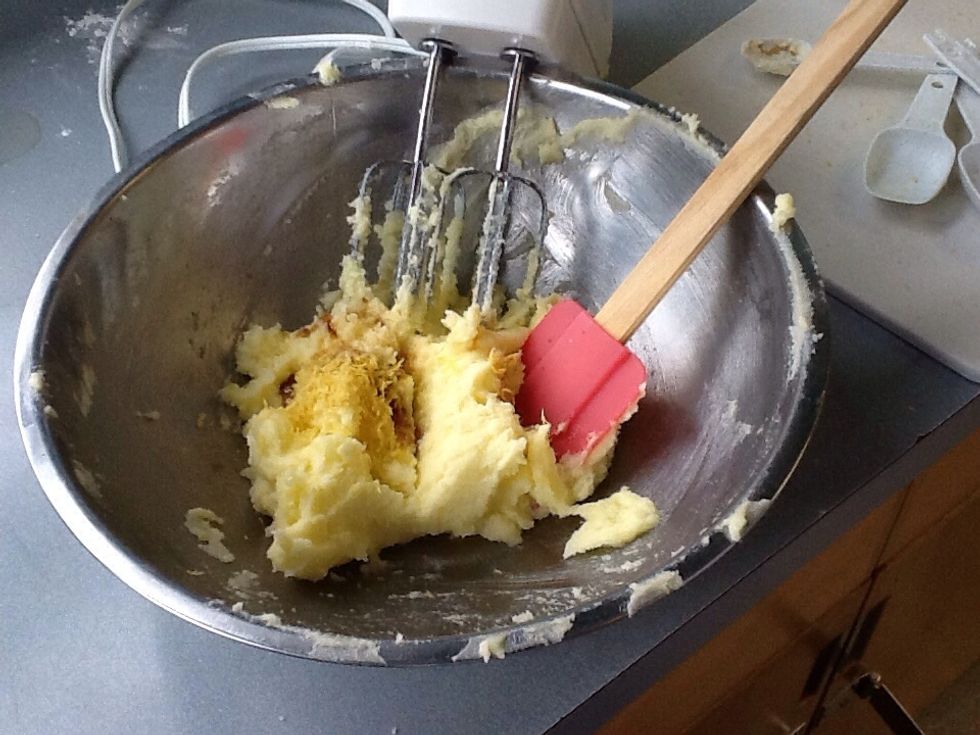 Once egg yolks are fully incorporated add the lemon zest and vanilla. Using electric mixer, scraping sides with the rubber spatula as you go.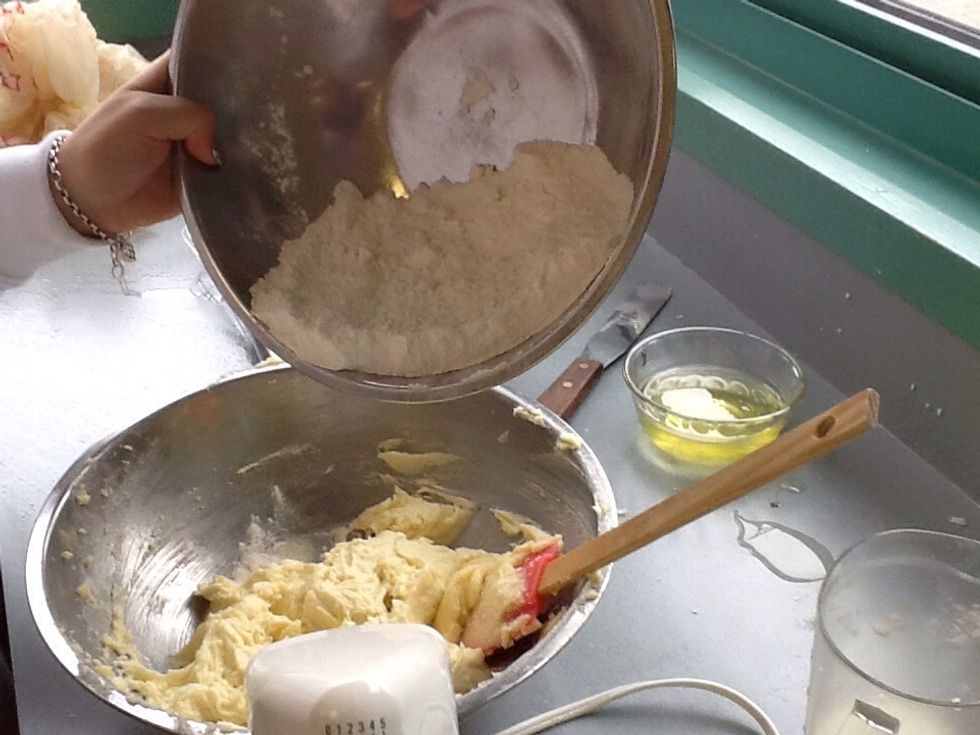 Once fully mixed, add a third of the flour mixture and beat at a low speed. Once combined continue to alternate whole milk and the flour mixture until all is incorporated and mixture is smooth.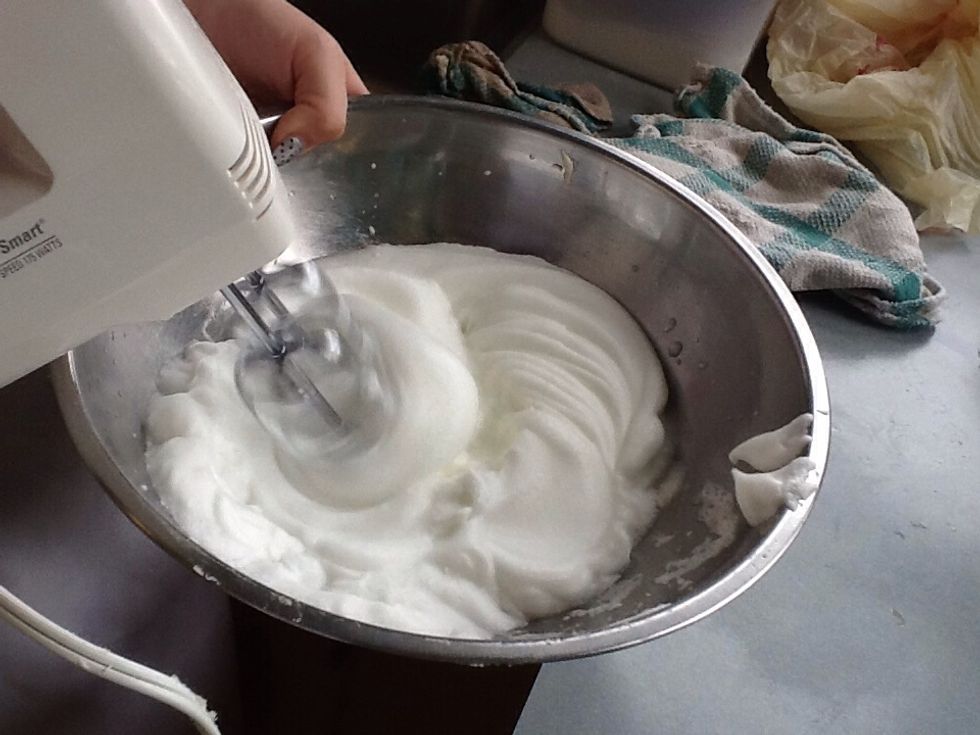 Next beat the egg whites with the electric mixer until medium stiff peaks form. Add the remaining granulated sugar, mix well. Gradually fold egg white mixture into cake batter.
Divide batter evenly among the muffin tins, fill tins half way full. Place in oven at 350 degree fahrenheit, side by side. Half way through cooking time rotate pans front to back. Bake 16 to 18 min.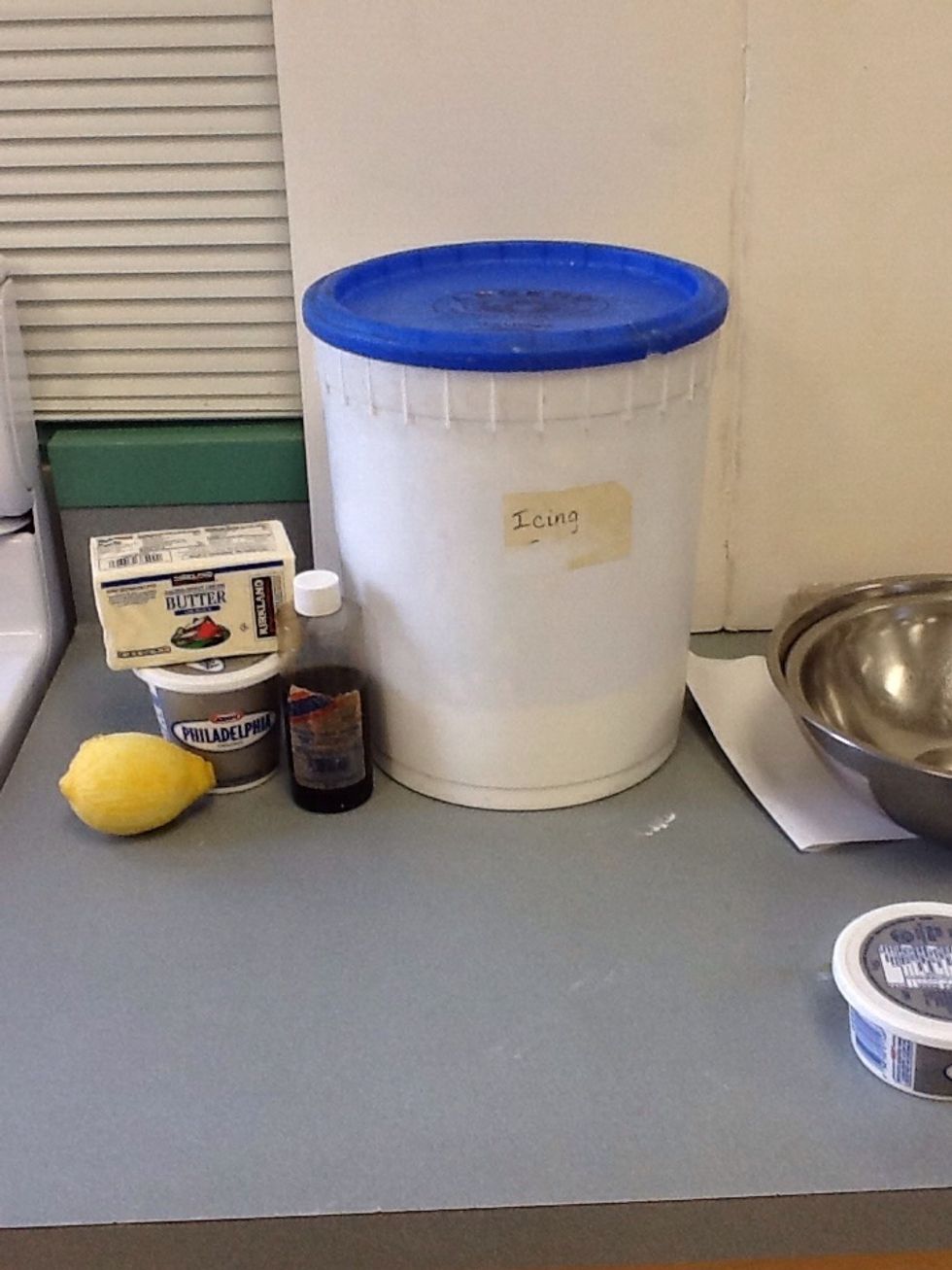 The ingredients needed are 250 mL room temperature Cream Cheese, 120 mL unsalted room temperature butter, 375 mL powdered sugar, 7 mL vanilla extract, 5 mL lemon zest, 5 mL lemon juice.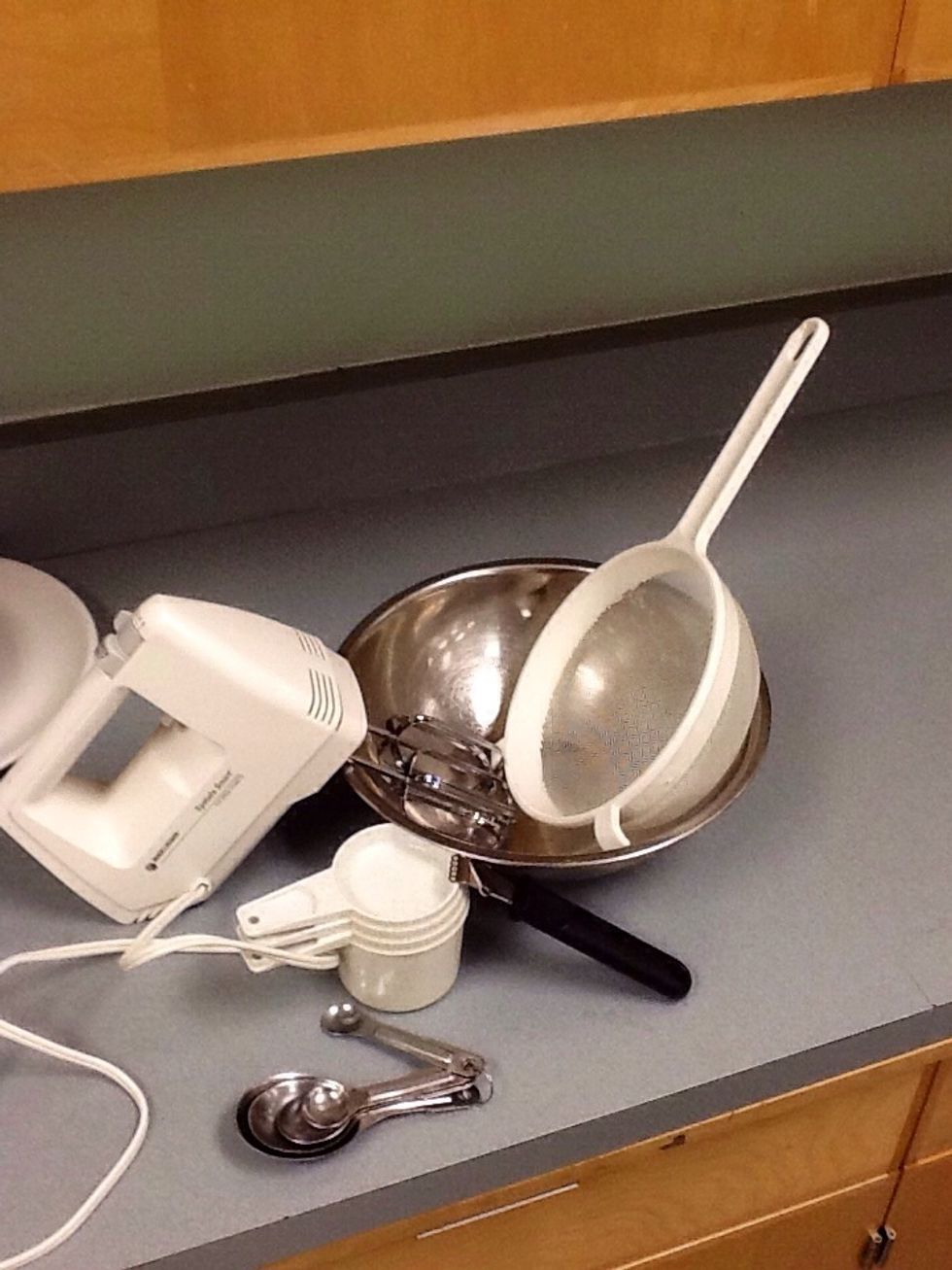 Equipment needed: electric mixer, sieve, large mixing bowl, zesters, dry measure, and small measure.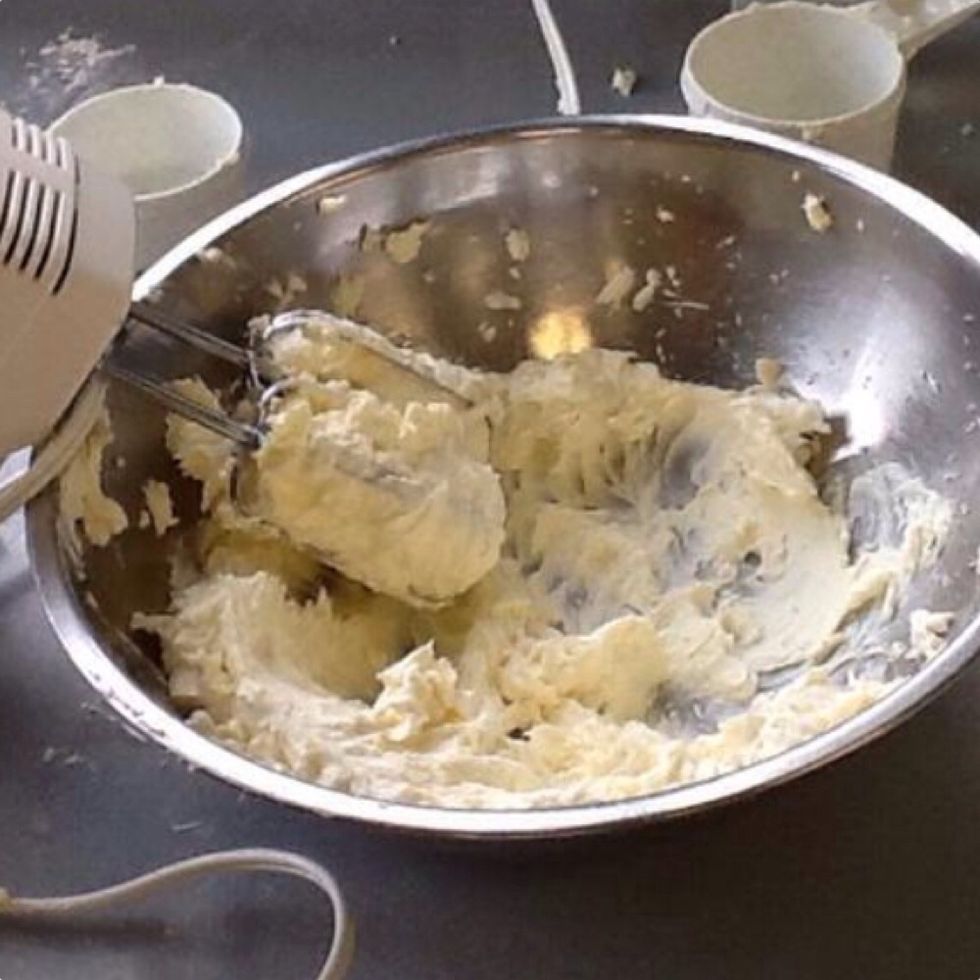 In a large mixing bowl mix together cream cheese and room temperature butter using electric mixers. Mix until smooth and creamy.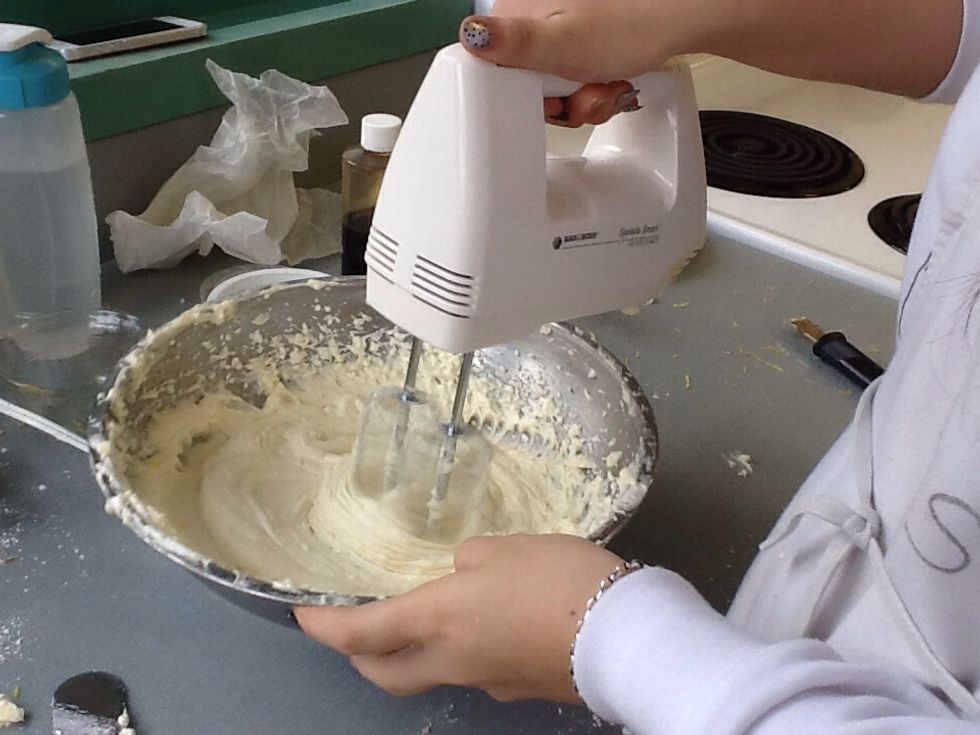 Once smooth add in sifted icing sugar, lemon zest, lemon juice and vanilla. Mix until fully incorporated.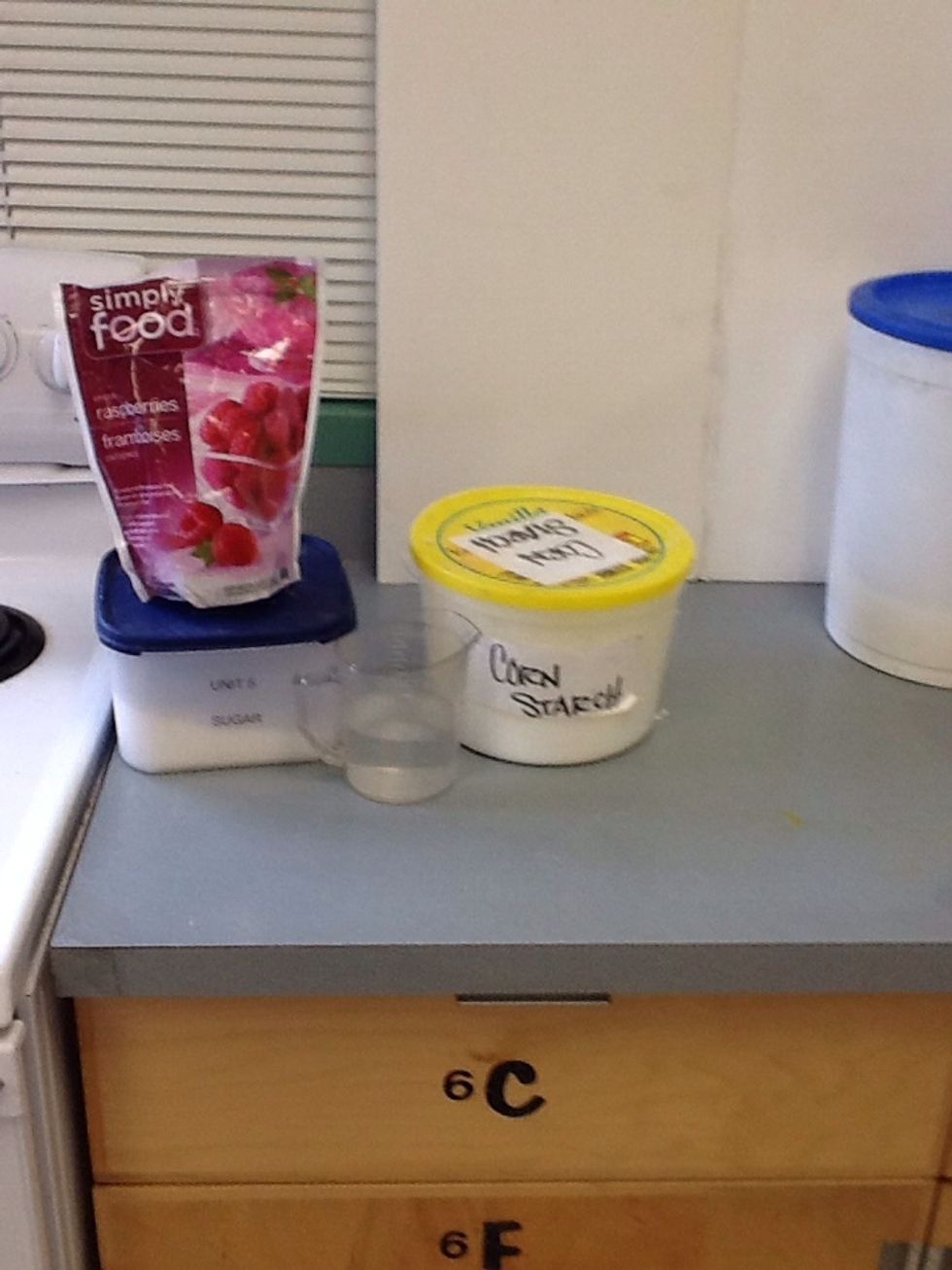 Ingredients: 360 mL frozen or fresh raspberries, 125 mL of water, 175 mL granulated sugar, 30 mL cornstarch.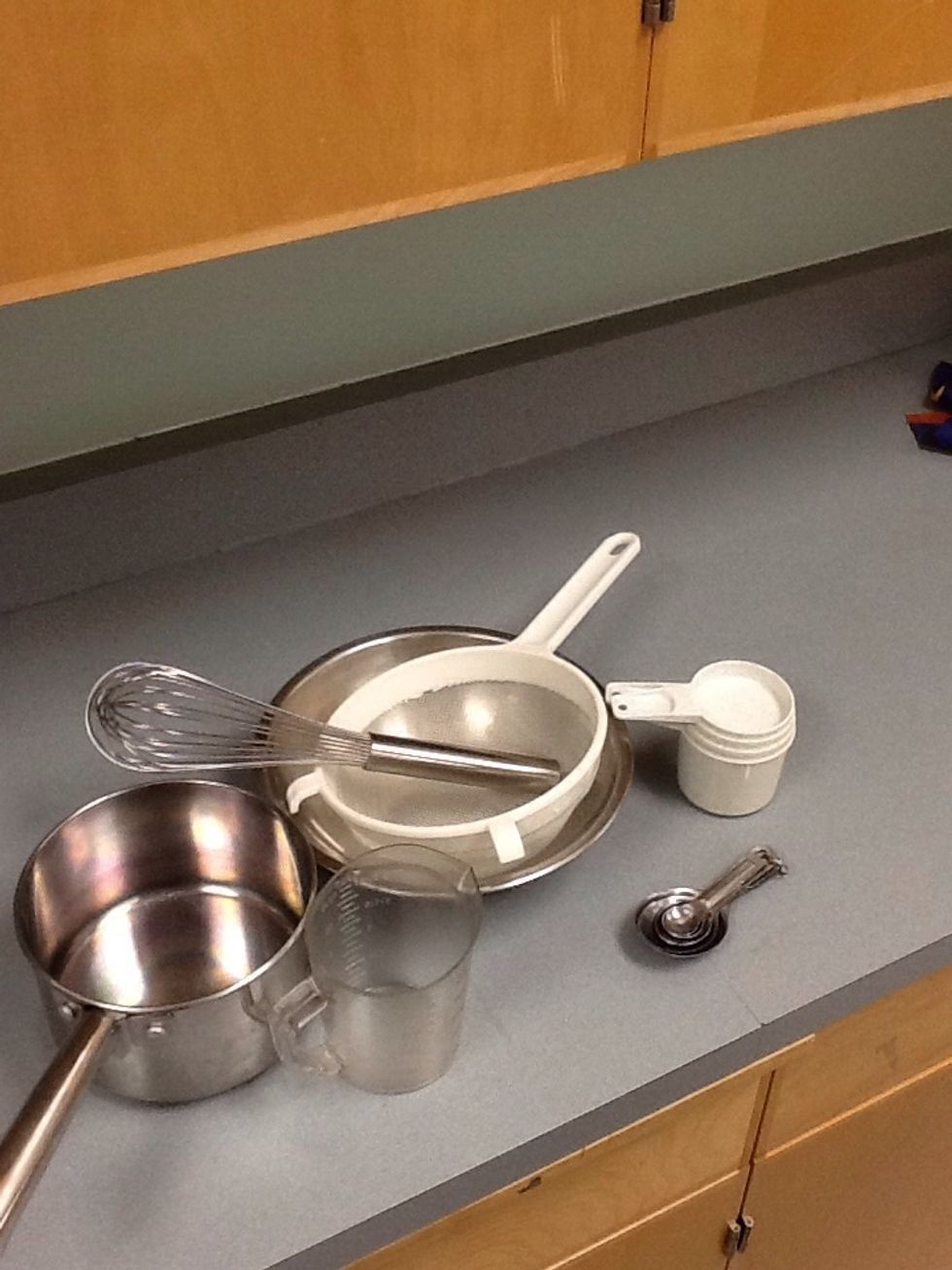 Equipment needed: large saucepan, medium mixing bowl, sieve, metal whisk, liquid measure, small measures, and dry measures.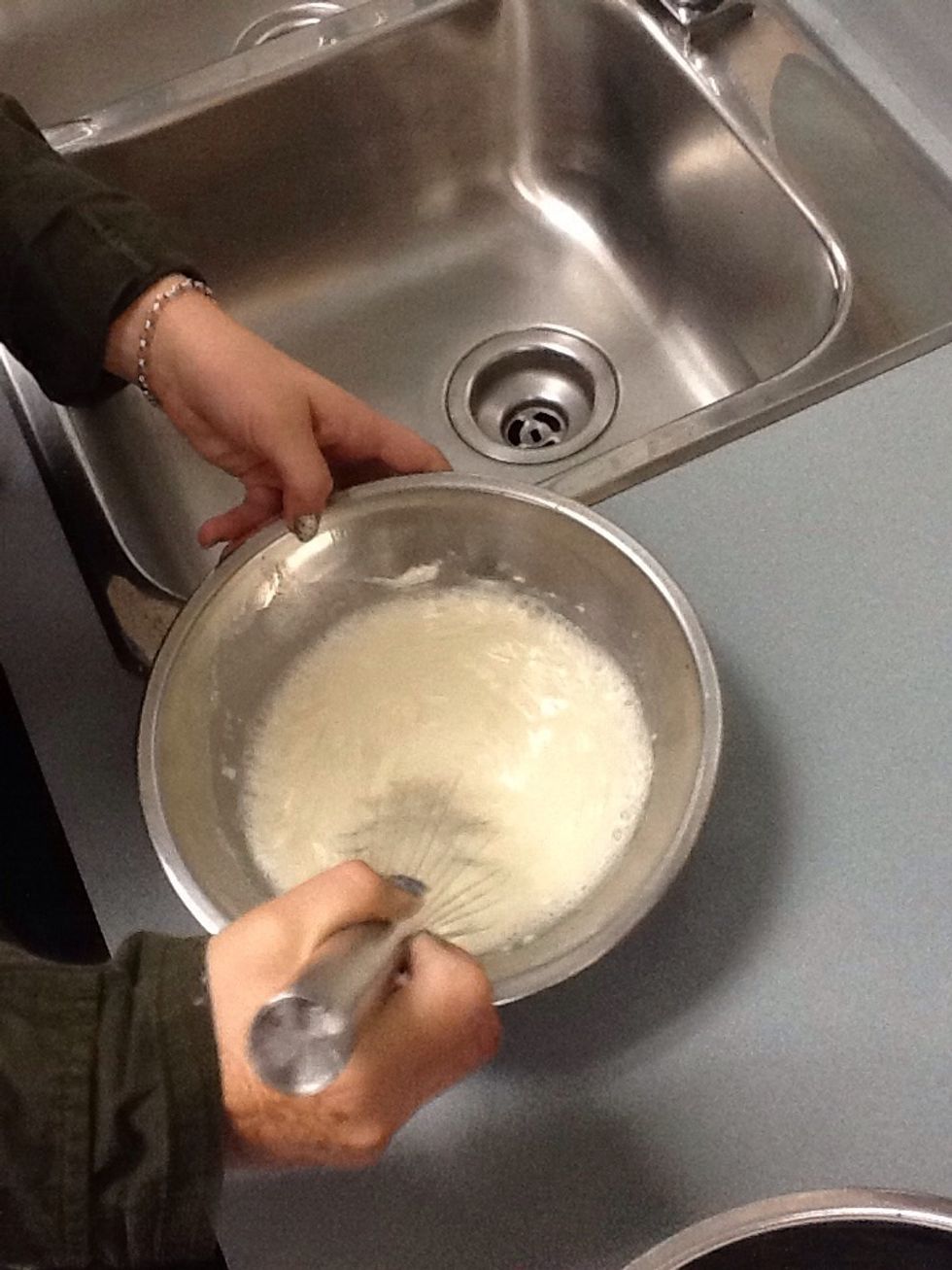 In a medium mixing bowl whisk together water, cornstarch and sugar.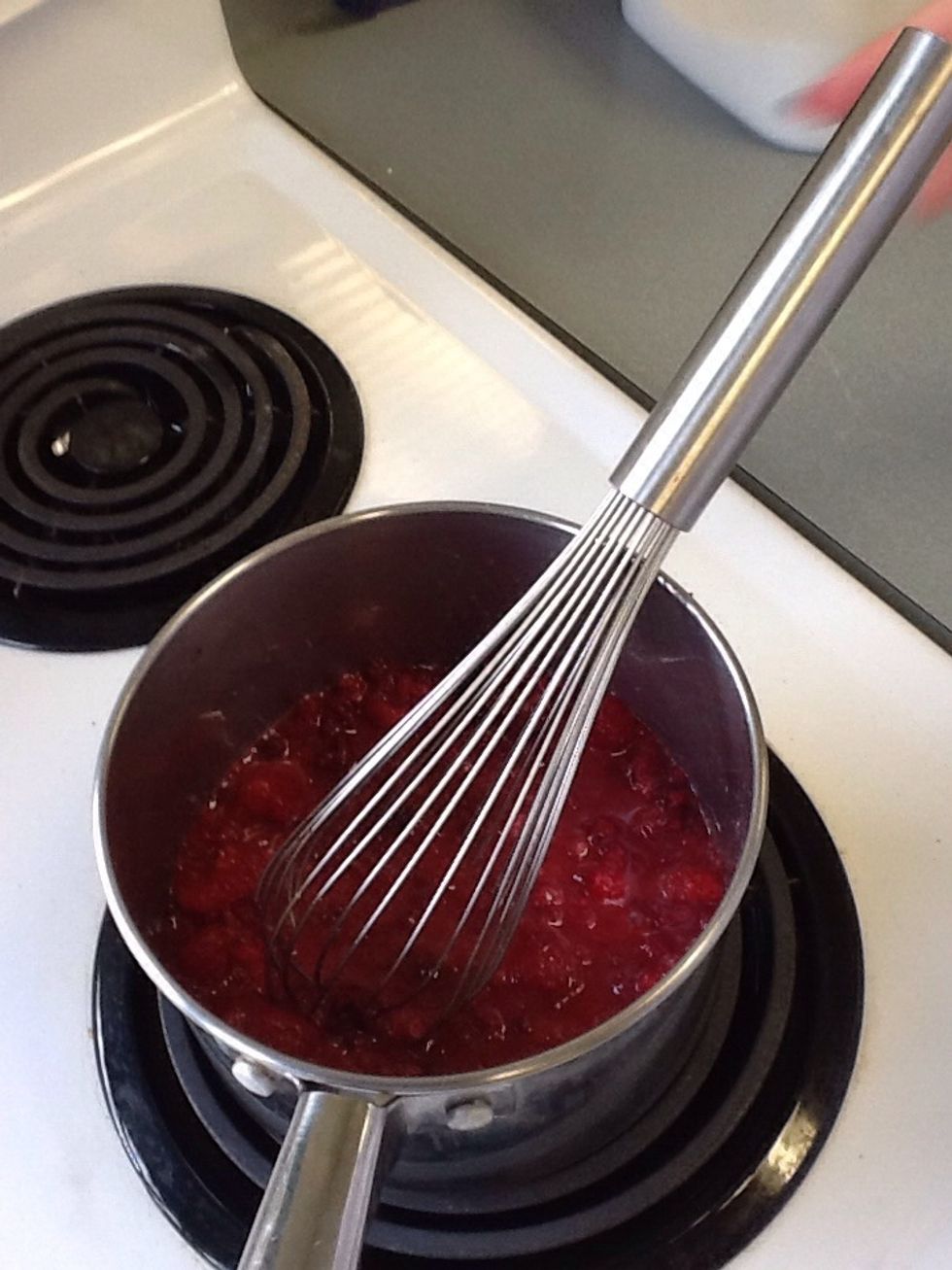 Put raspberries in large sauce pan and whisk in cornstarch slurry. Bring to a boil and stir constantly until it is thickened to your liking.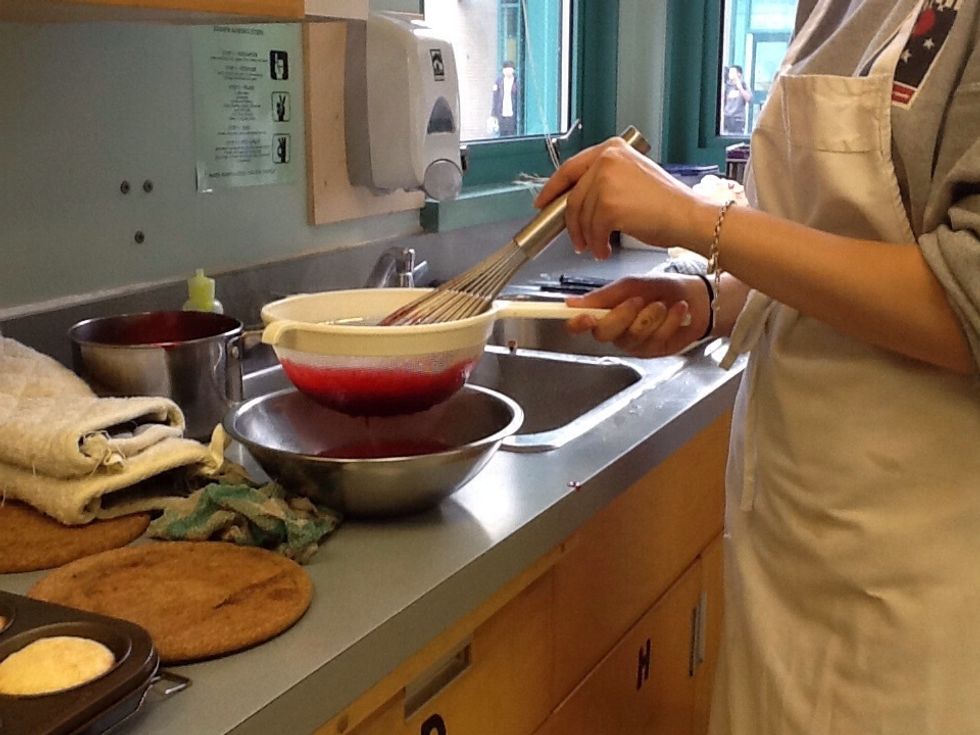 Sieve raspberry filling through a sieve, being sure to rid of any seeds.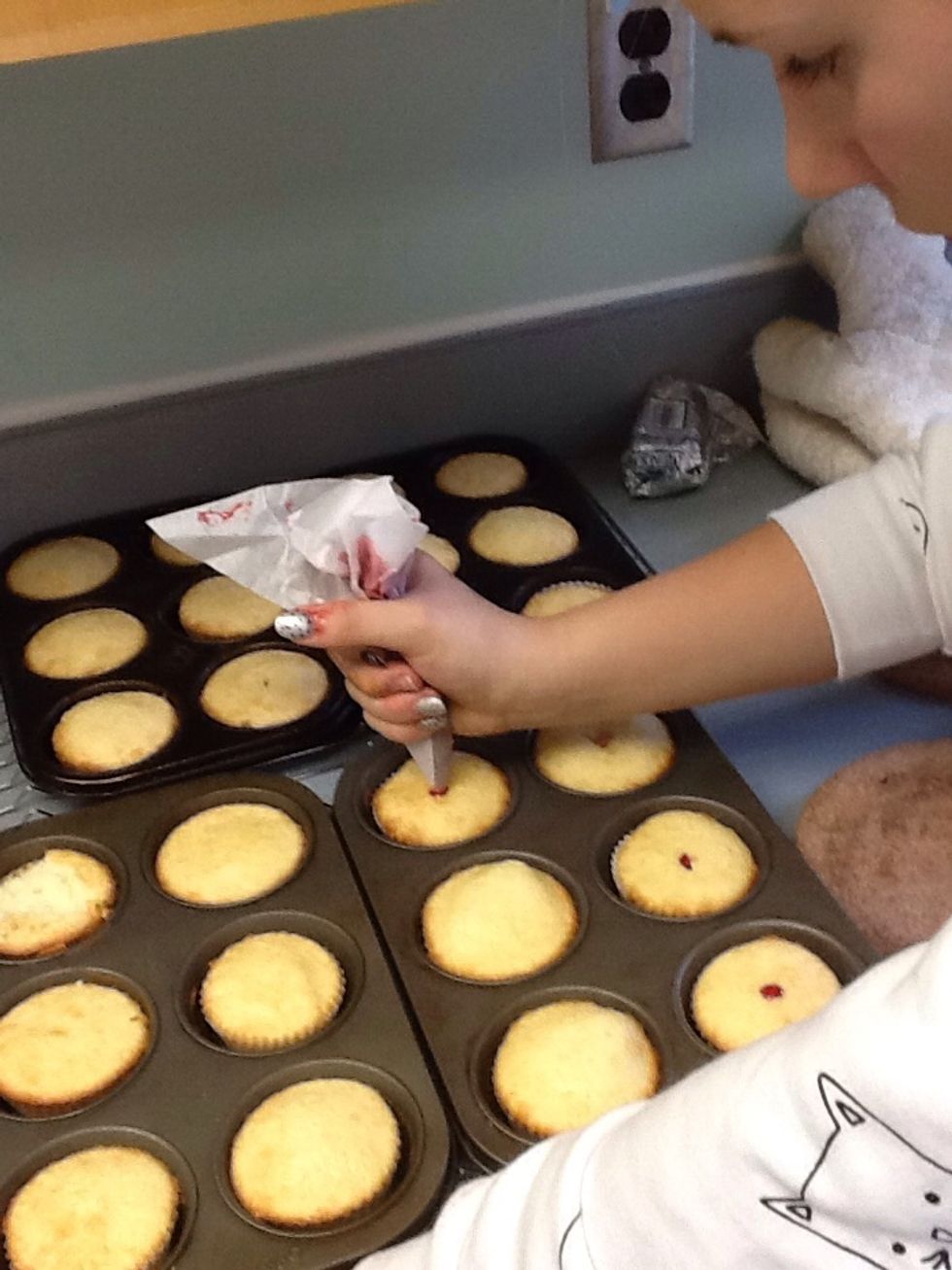 Place filling in a piping bag and insert bag into the middle of each cupcake. Fill cupcake with filling using your desired amount.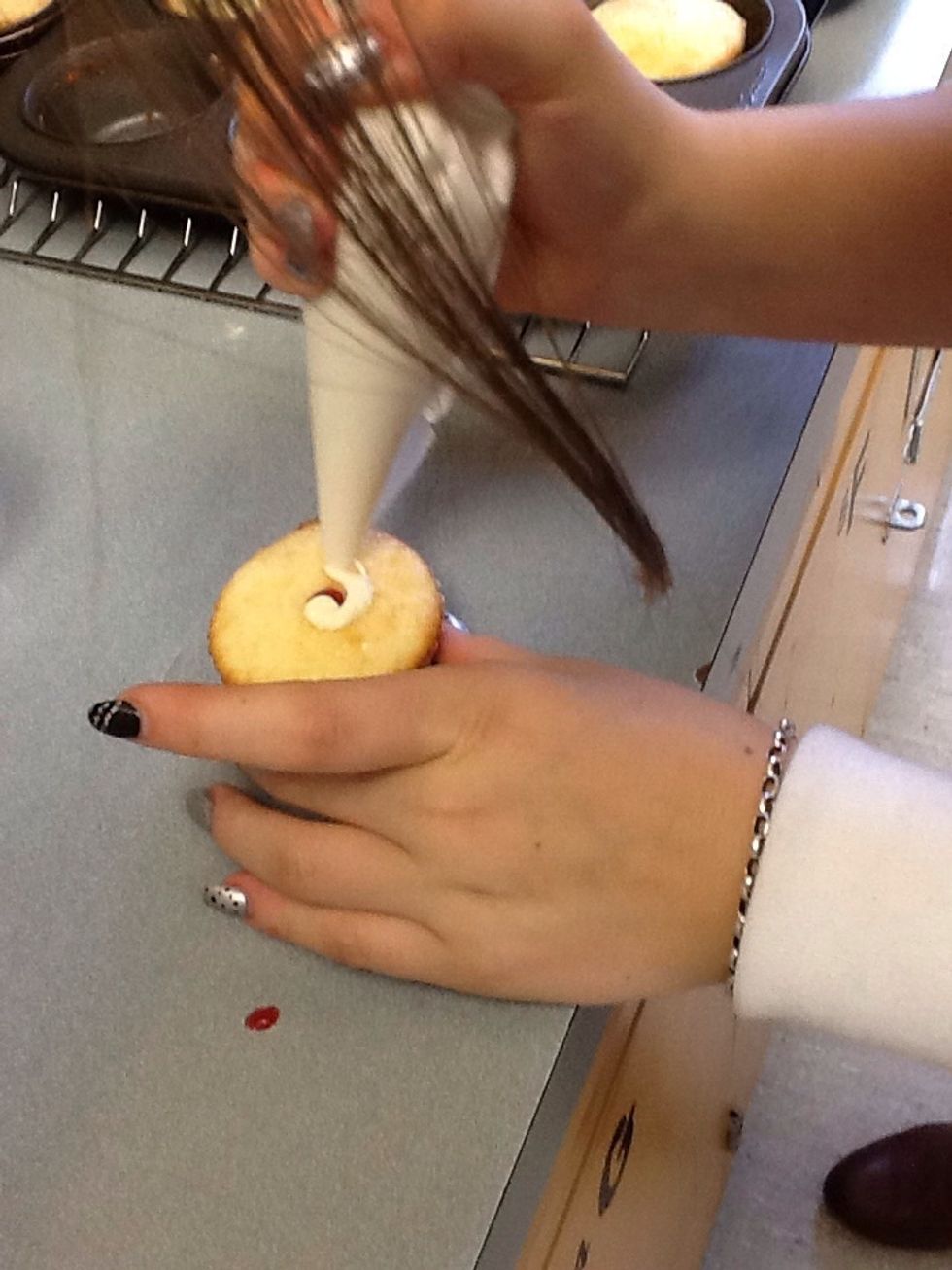 Place icing in a piping bag and ice your cupcakes!
Garnish cupcakes with a raspberry and voila!
24.0 Cupcake liners
500.0ml Cake flour
10.0ml Baking powder
1.0pch Salt
375.0ml Granulated sugar
180.0ml Unsalted butter
4.0 Large eggs, separated at room temperature
15.0ml Lemon zest
5.0ml Vanilla extract
125.0ml Whole milk
Vancouver, British Columbia