These are a nice change of pace from the usual super sweet cupcakes. Remember to zest your lemons before you juice them. This recipe used 3 lemons when I did it.
Let eggs and butter stand at room temp for 30 minutes to take the chill off. Don't soften the butter fully. Line 16-18 muffin cups with liners. Preheat oven to 350.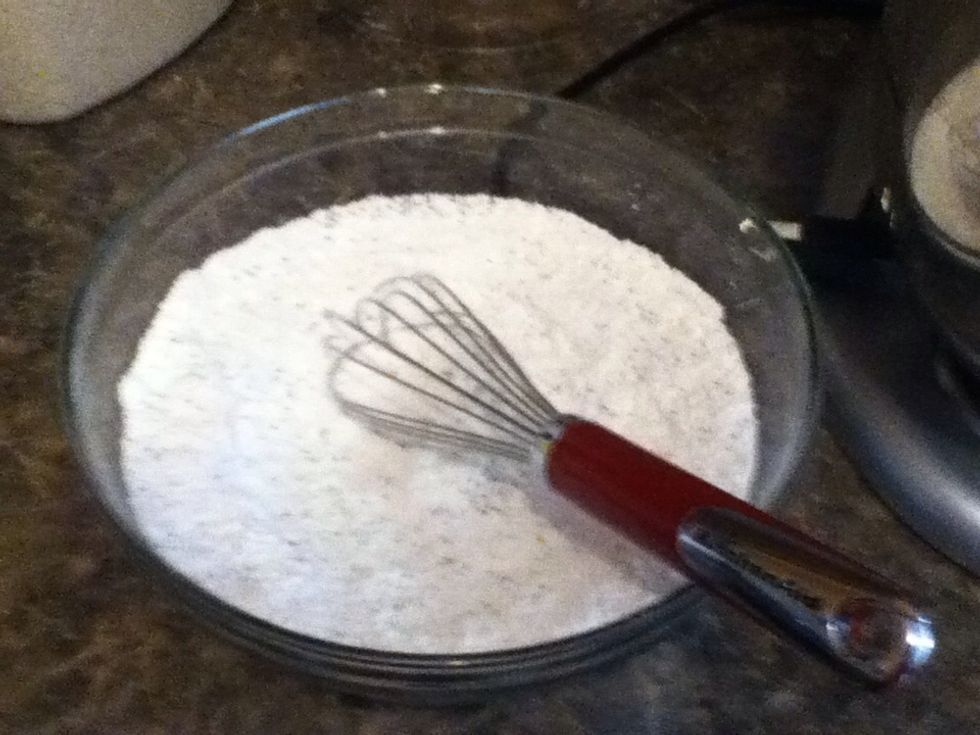 Mix your dry ingredients (remember sugar is a wet ingredient when baking).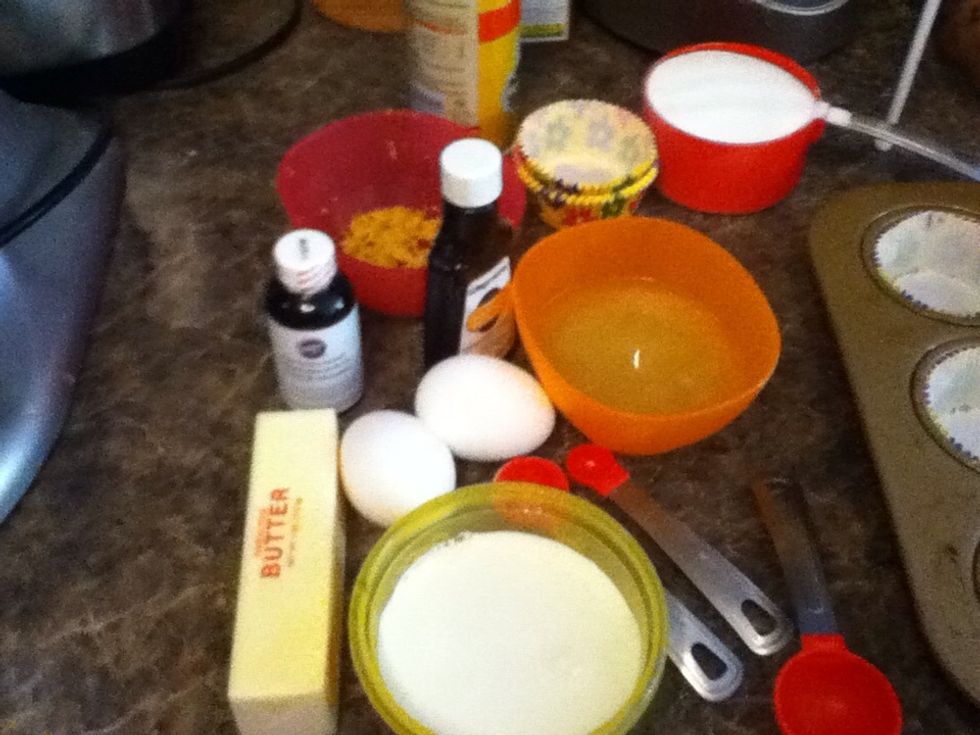 Get your wet ingredients ready to go.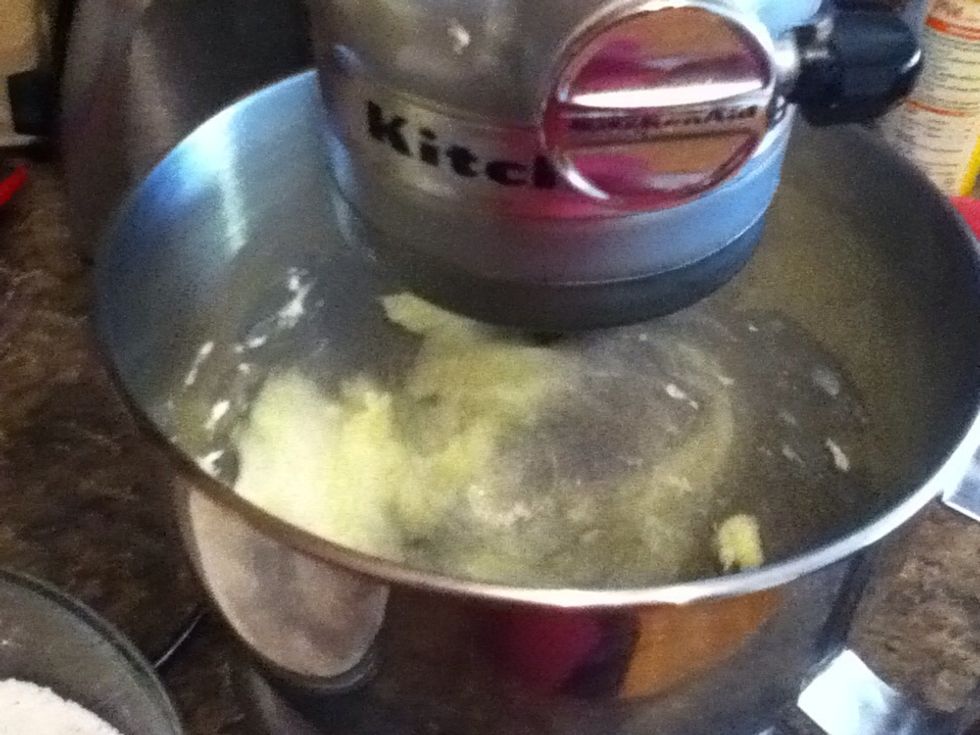 Beat butter for about a minute on medium.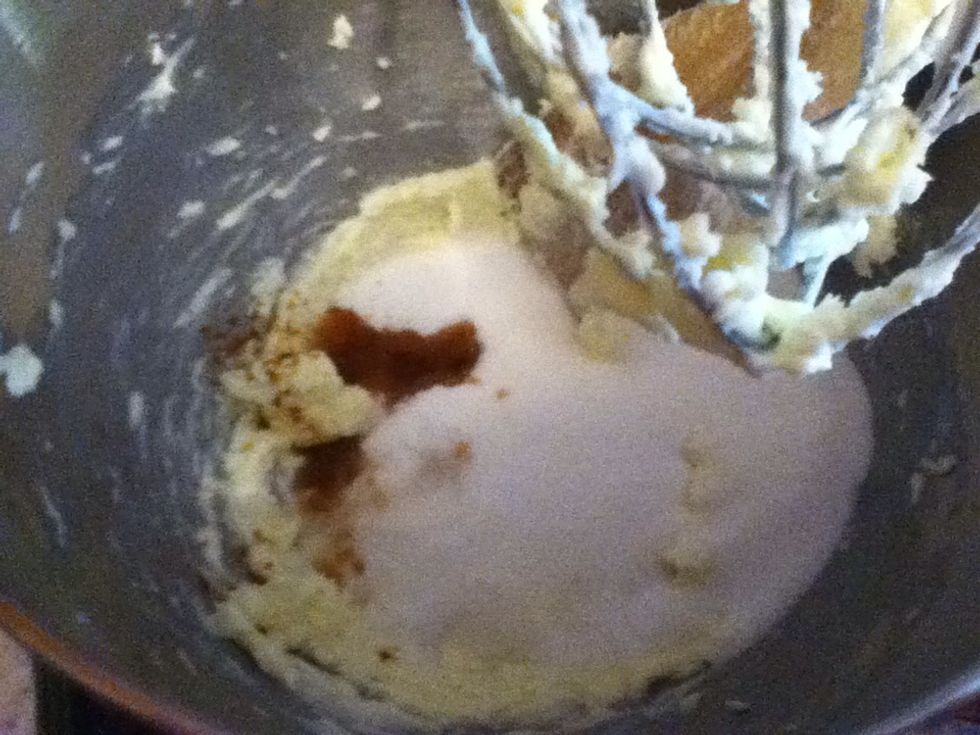 Add sugar and extracts and beat until fluffy.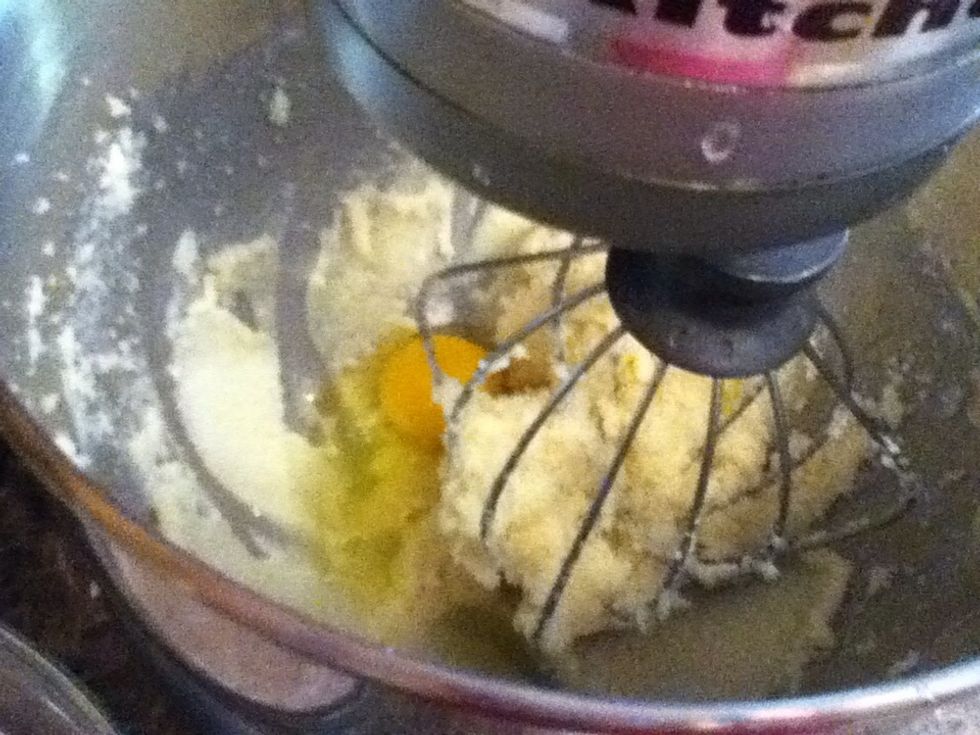 Add eggs one at a time and beat between to incorporate.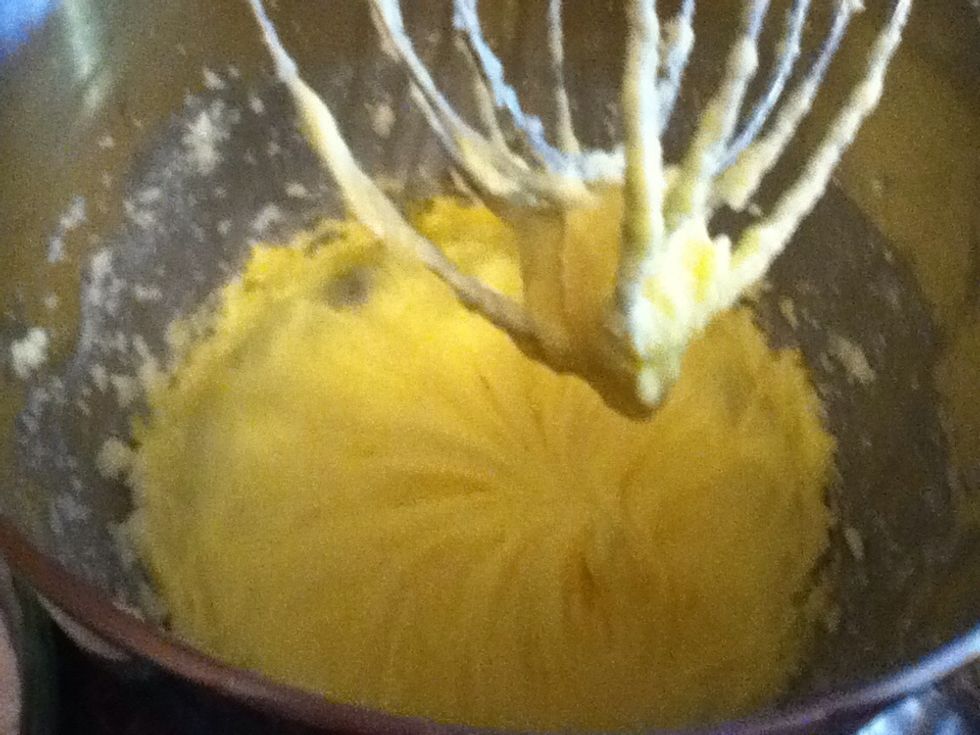 Looking good.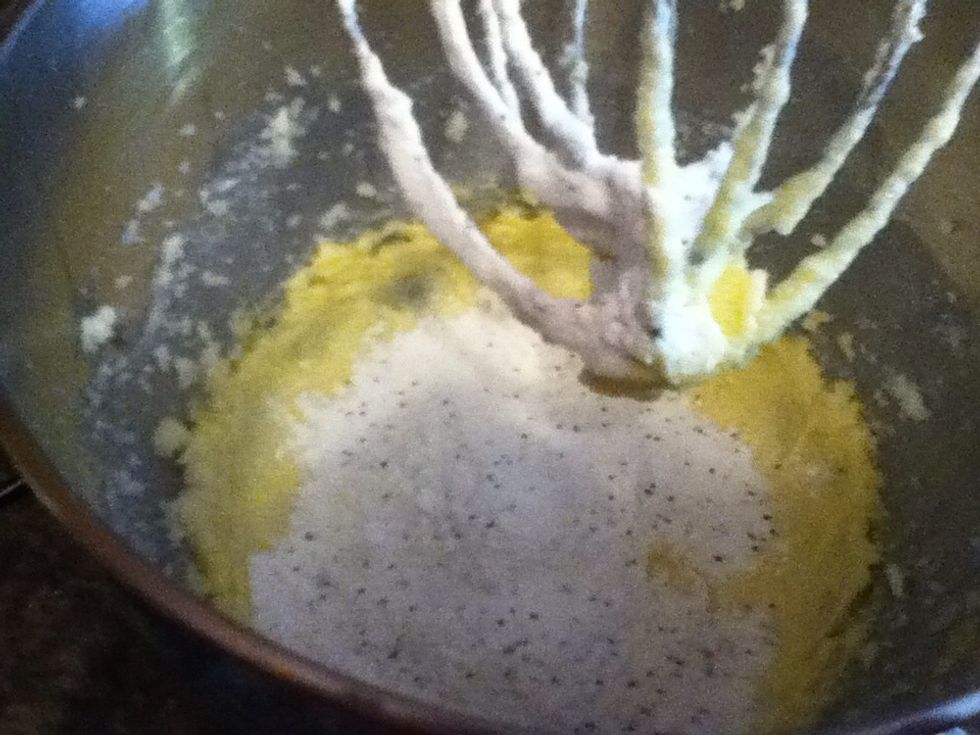 Alternate adding dry mixture...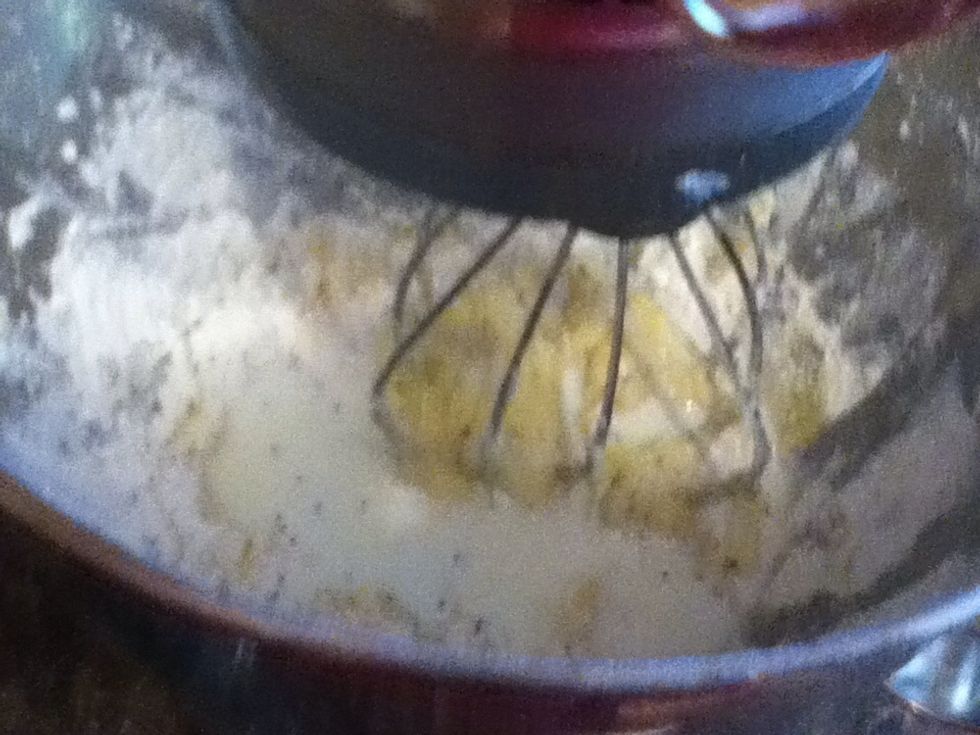 And milk, beating until combined between additions.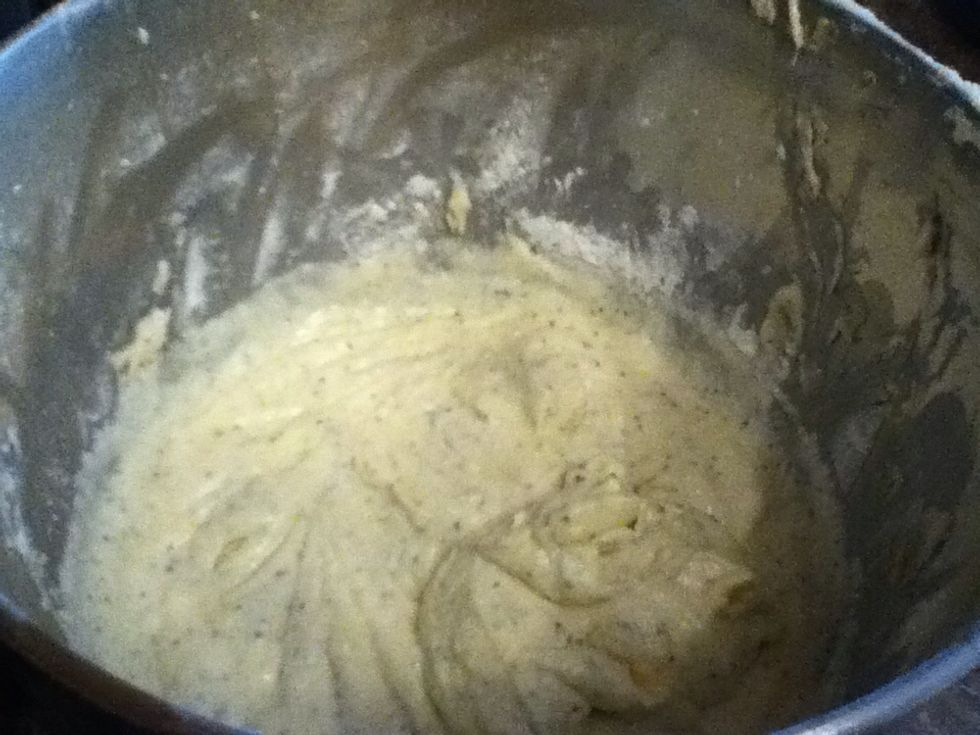 Stir in 3 Tablespoons of lemon juice and the lemon peel.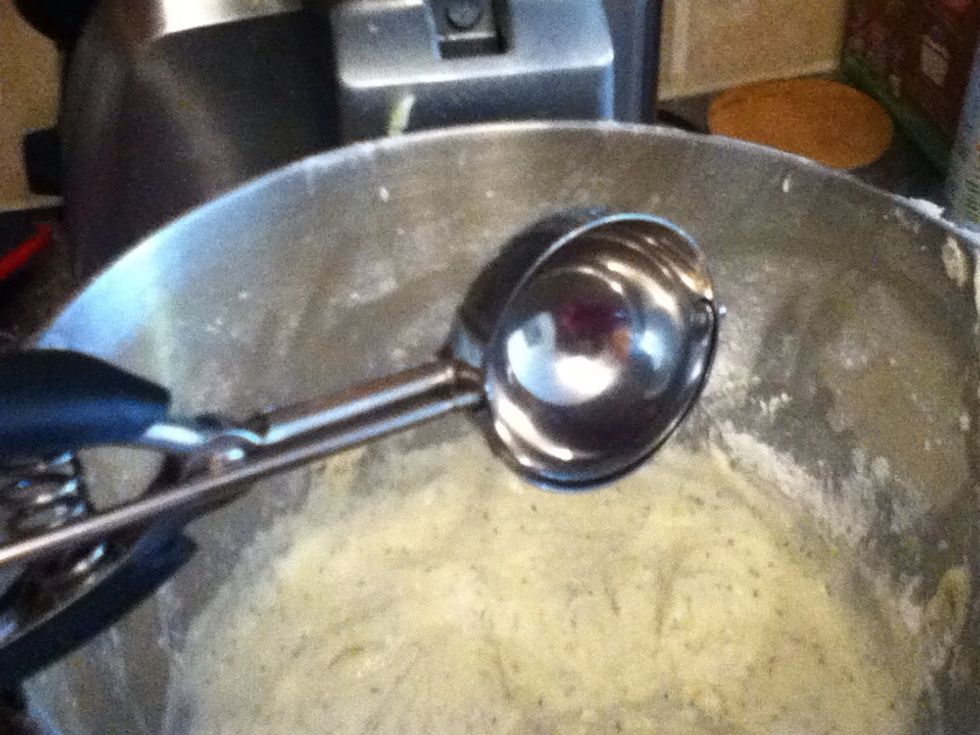 If you have an ice cream scooper, it makes filling the liners easier. If not try using a large spouted measuring cup.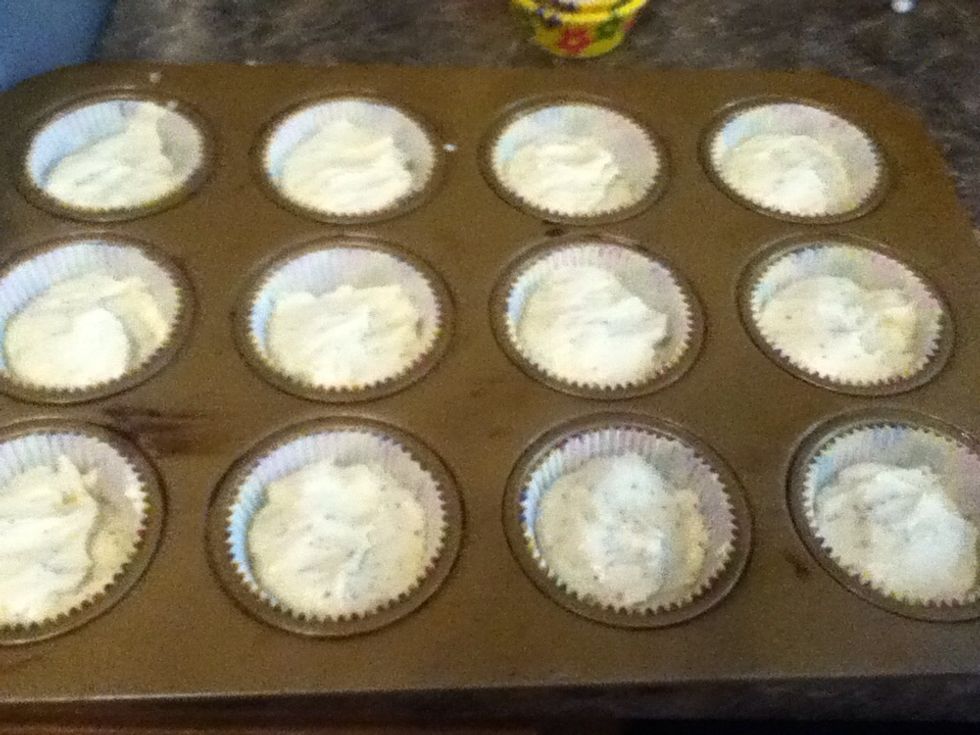 Fill about 3/4 full.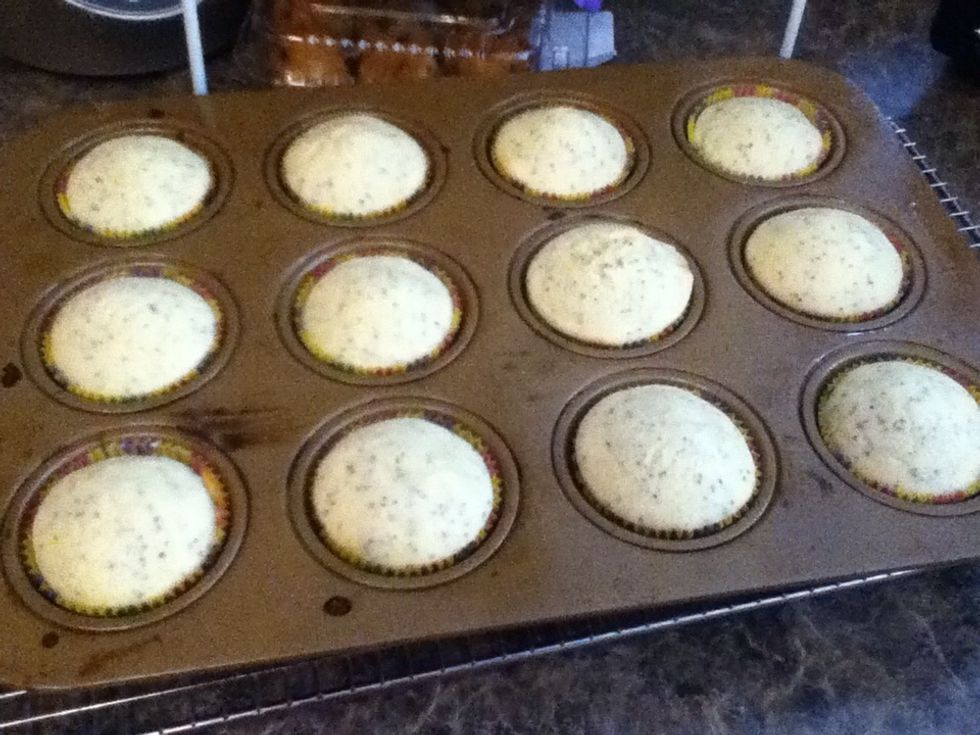 Bake for 16 minutes or so.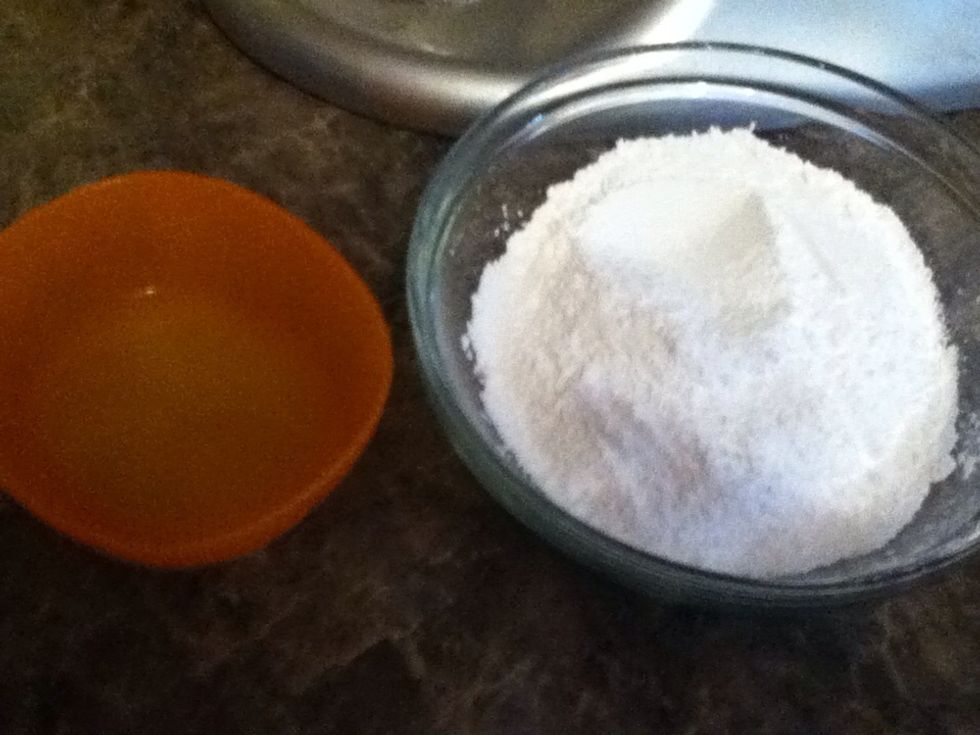 While the cupcakes are cooling get ready to make your glaze.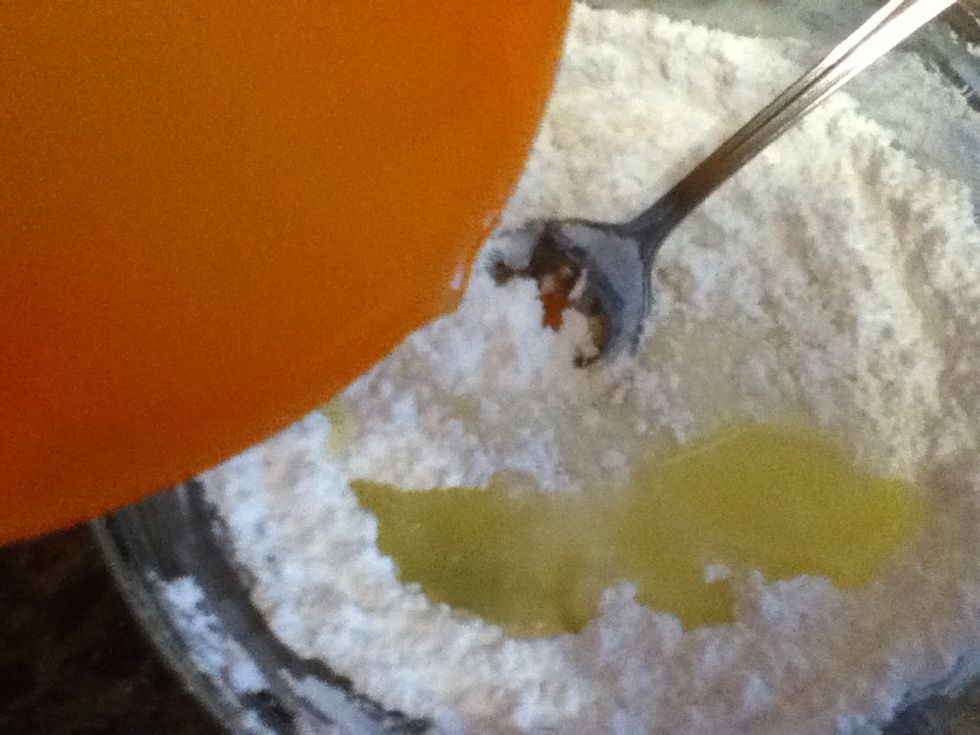 Stir remaining lemon juice a teaspoon at a time into powdered sugar until thick glaze is achieved. You probably won't need all of it.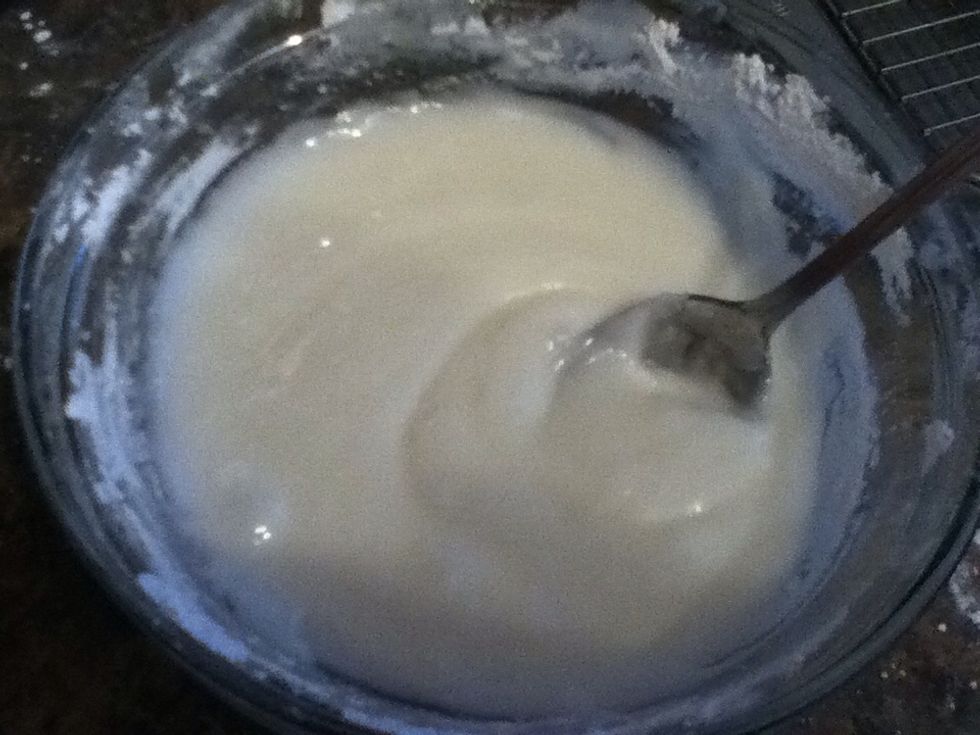 Mmmmmm....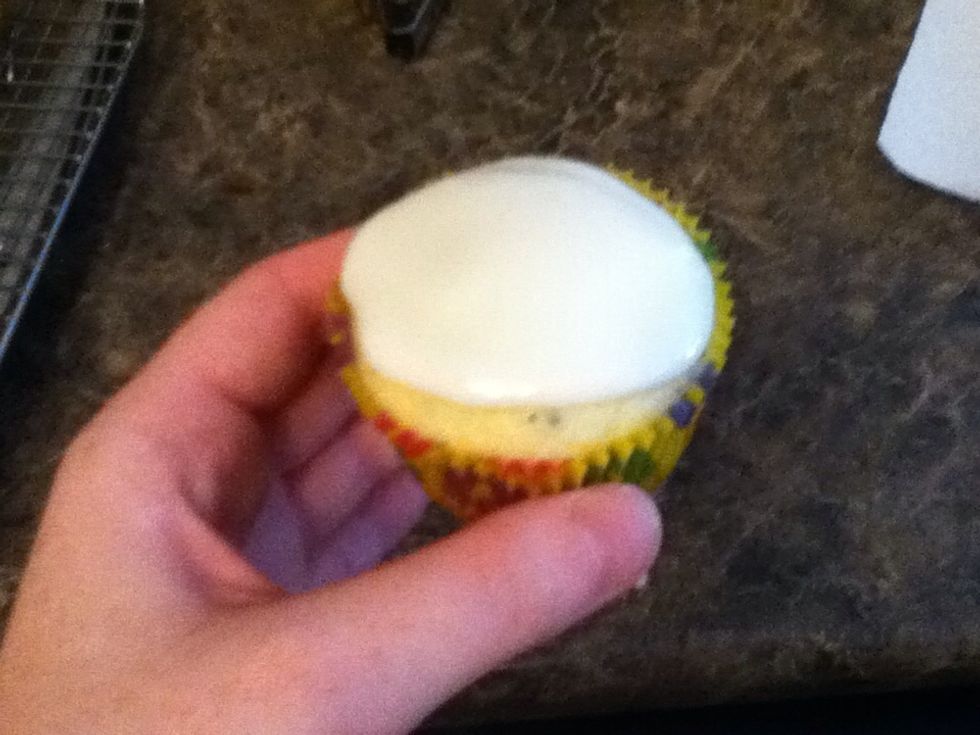 When cupcakes are totally cool, spread glaze on. It will continue to spread as it sits, so leave a little room on the edges.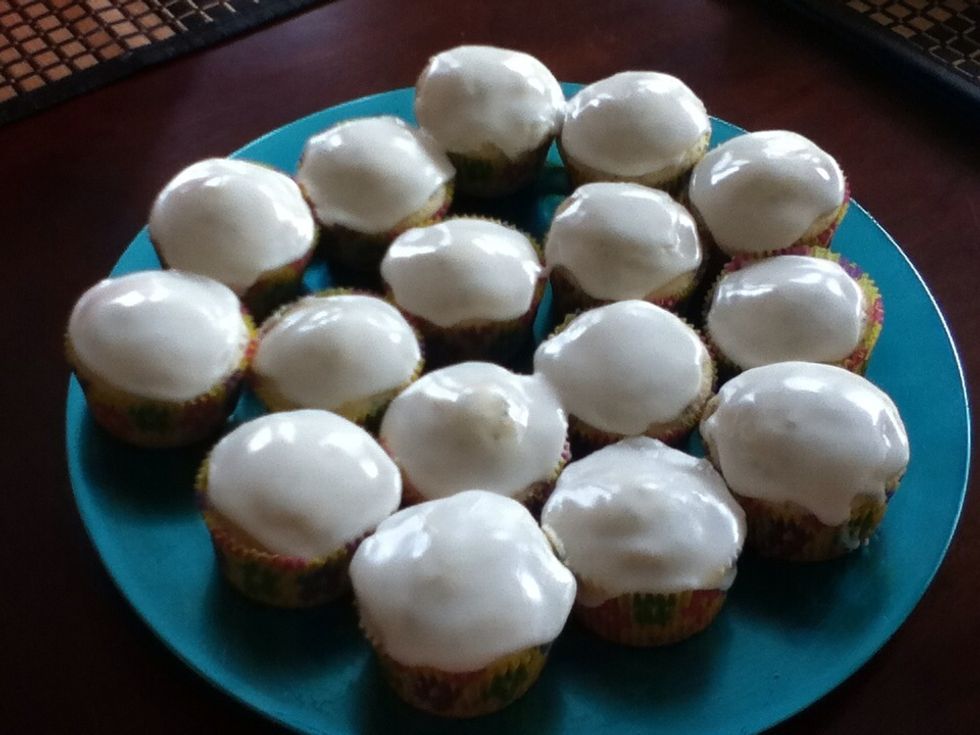 Enjoy!
1/2 cup butter
2 eggs
1 3/4 cups AP flour
2 teaspoons poppy seeds
1 1/2 teaspoons baking powder
1/2 teaspoon salt
1 cup sugar
1 1/2 teaspoon lemon extract
1/2 teaspoon vanilla extract
2/3 cup milk
2 teaspoons lemon zest
5 Tablespoons lemon juice (divided)
1cup powdered sugar