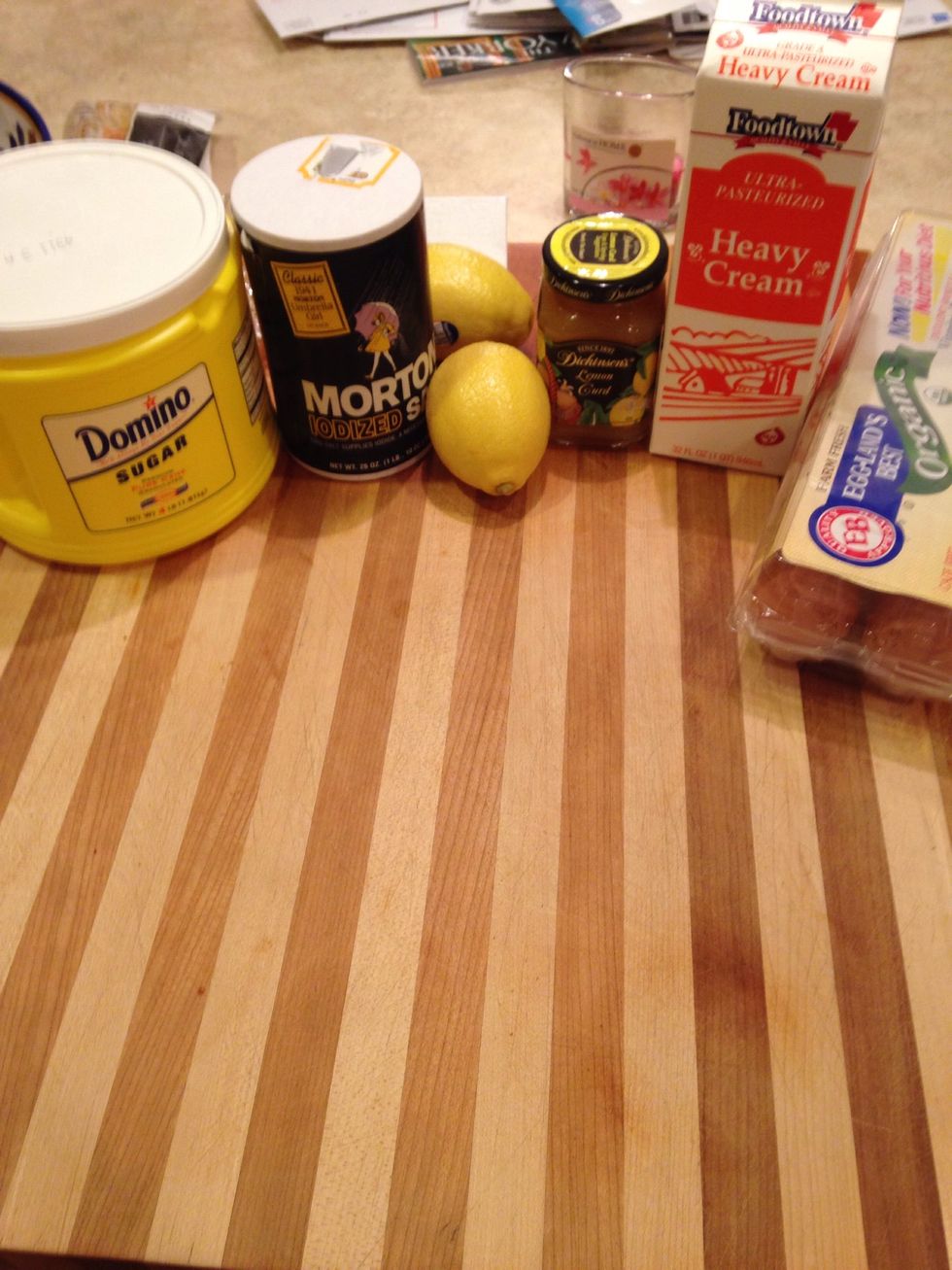 Gather the necessary Ingredients. In a large heat proof bowl, whisk together three whole eggs, three egg yolks, 1 cup sugar, the lemon zest, lemon juice, and a pinch of salt.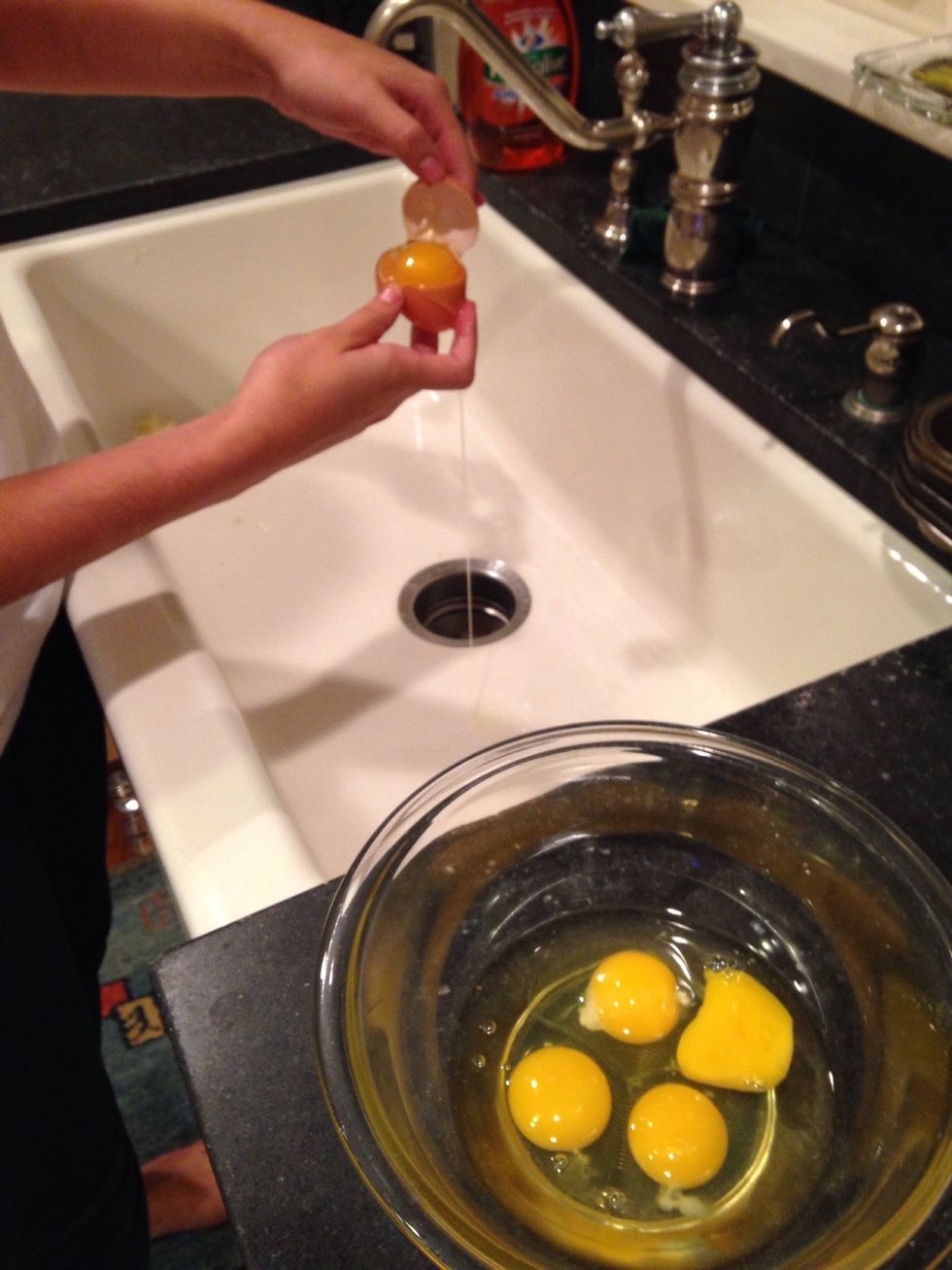 When separating the eggs, make sure to save the egg whites because they will be used later on in the recipe, combine the three whole eggs with the three egg yolks in the heat proof mixing bowl.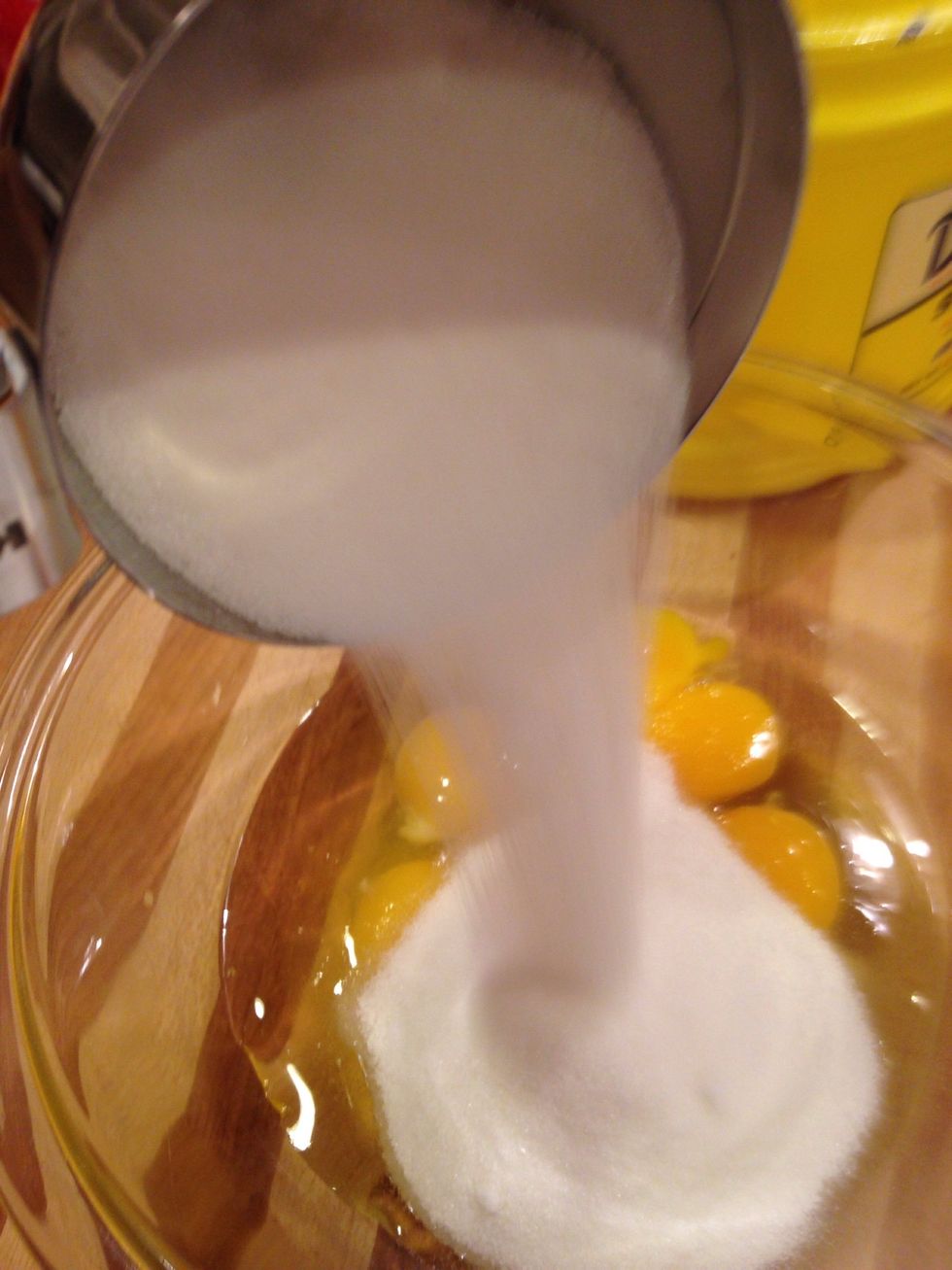 measure out one cup of granulated sugar and add to the bowl.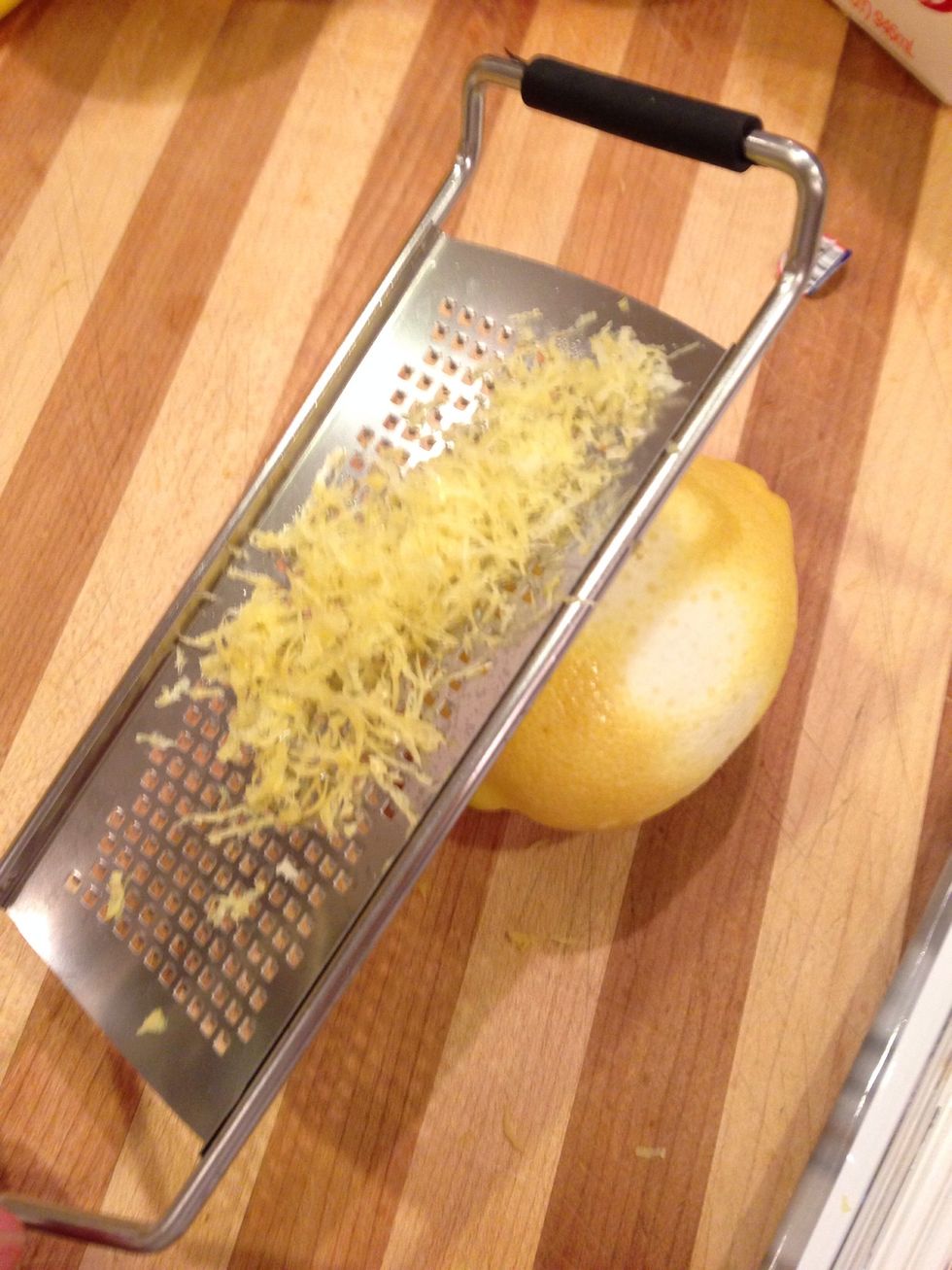 use a lemon zester (fine cheese grader works) to the outside of the lemon peel.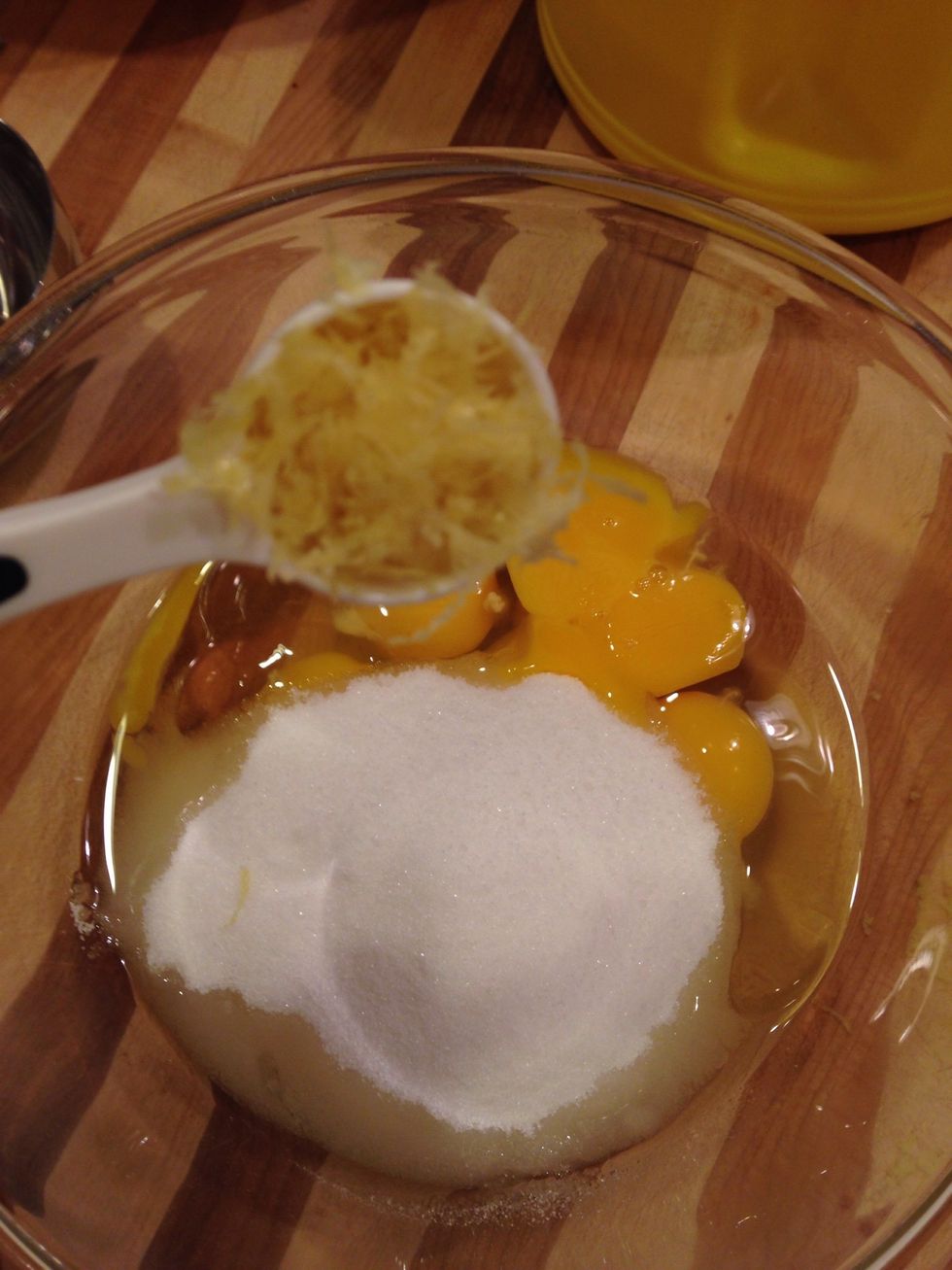 add two teaspoons of the lemon zest to the mixture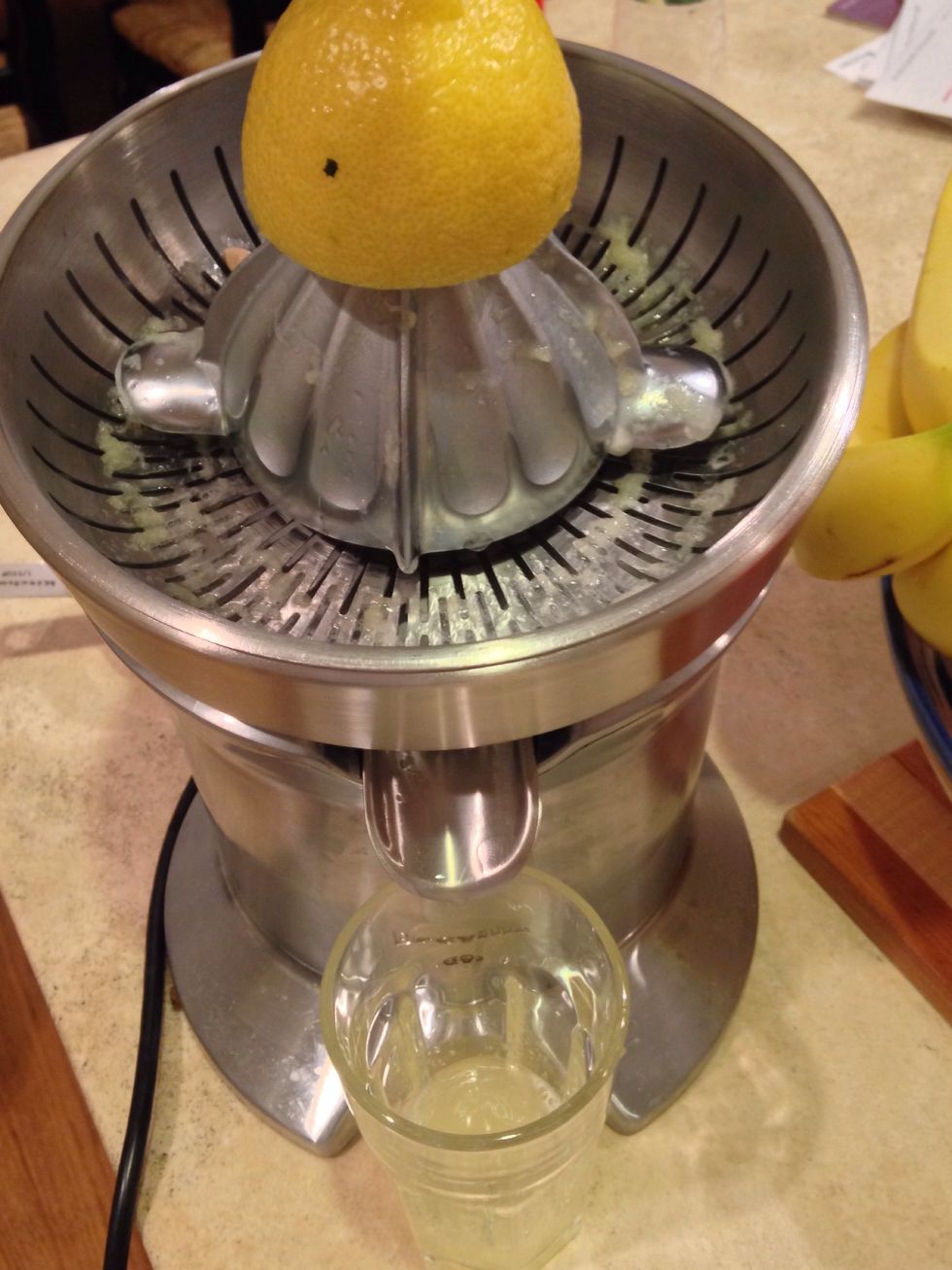 juice the lemons! usually around two to three whole lemons is enough to obtain a half a cup of fresh juice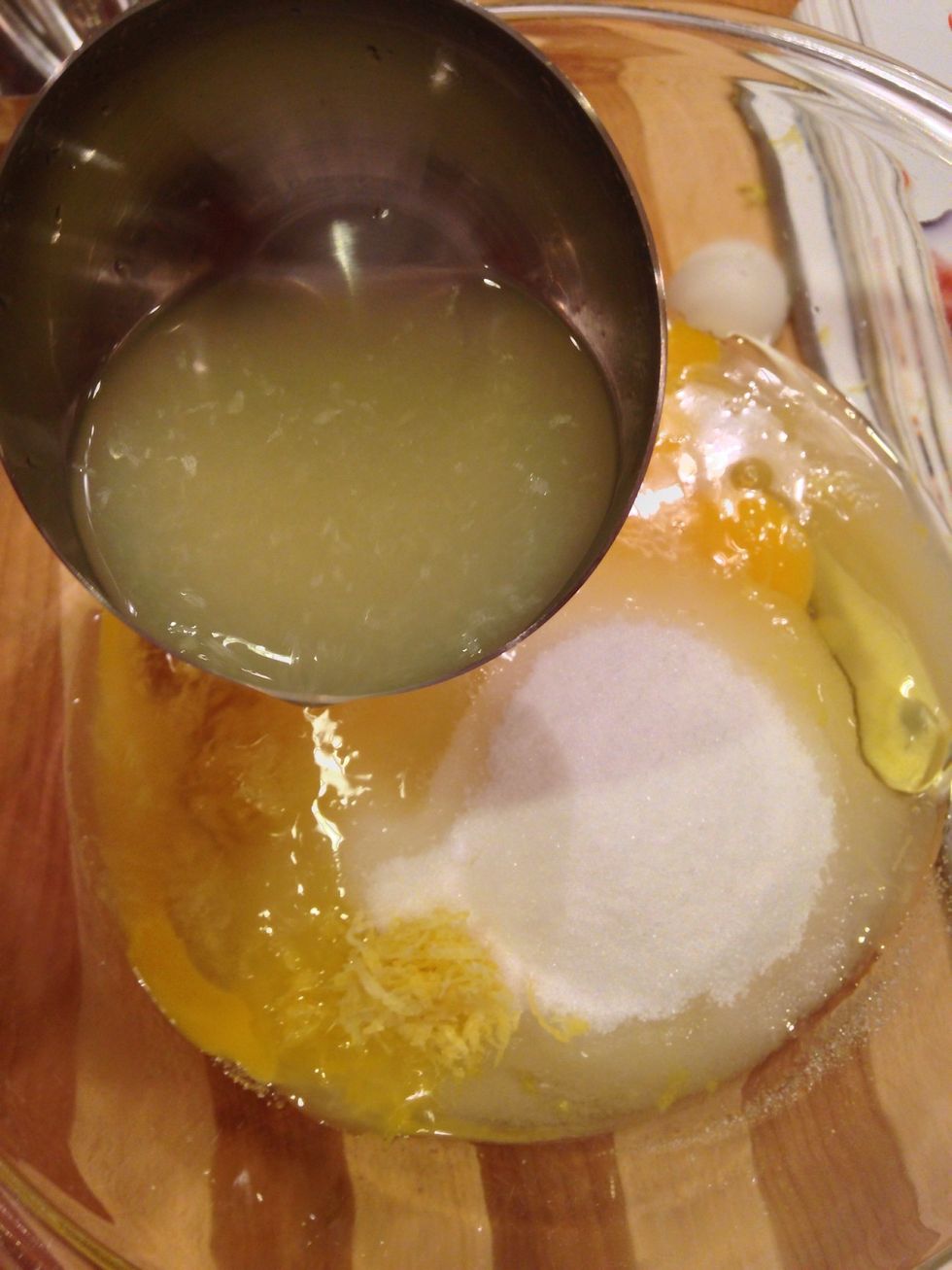 measure out the fresh lemon juice and add this to the mixture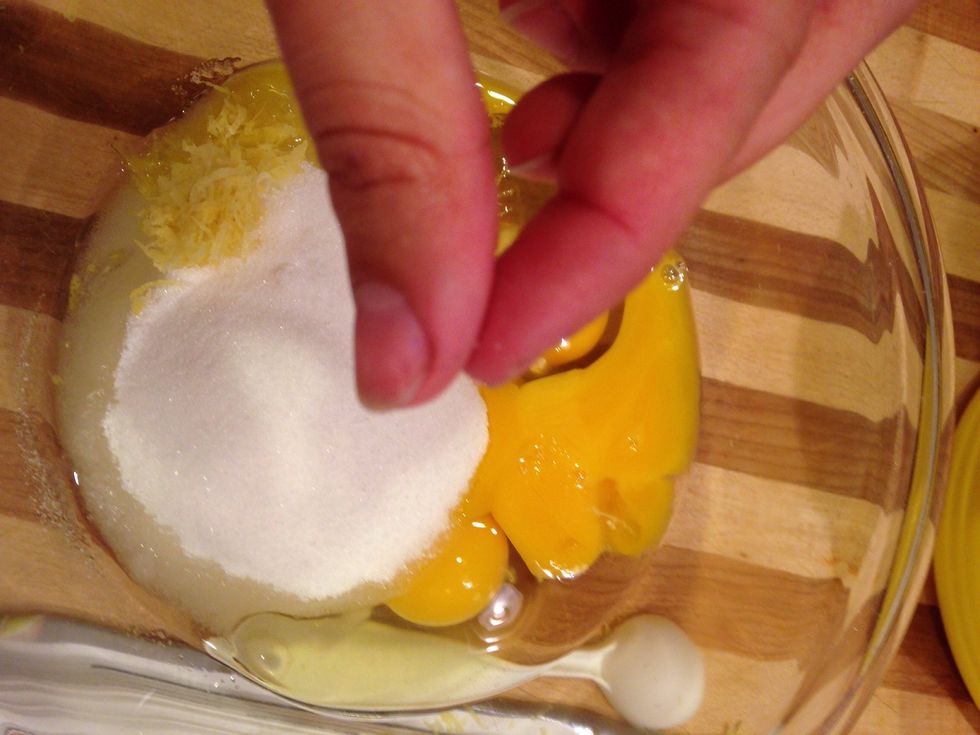 also add just a pinch of salt. careful, because nobody likes salty mousse.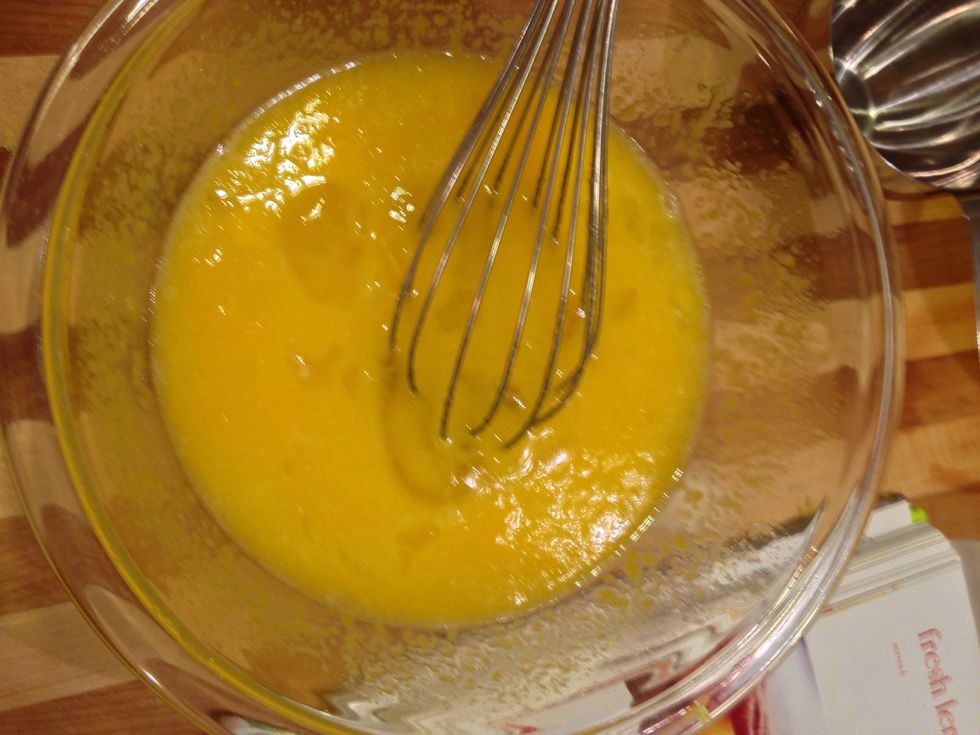 whisk together the combined ingredients until you get a uniformed consistency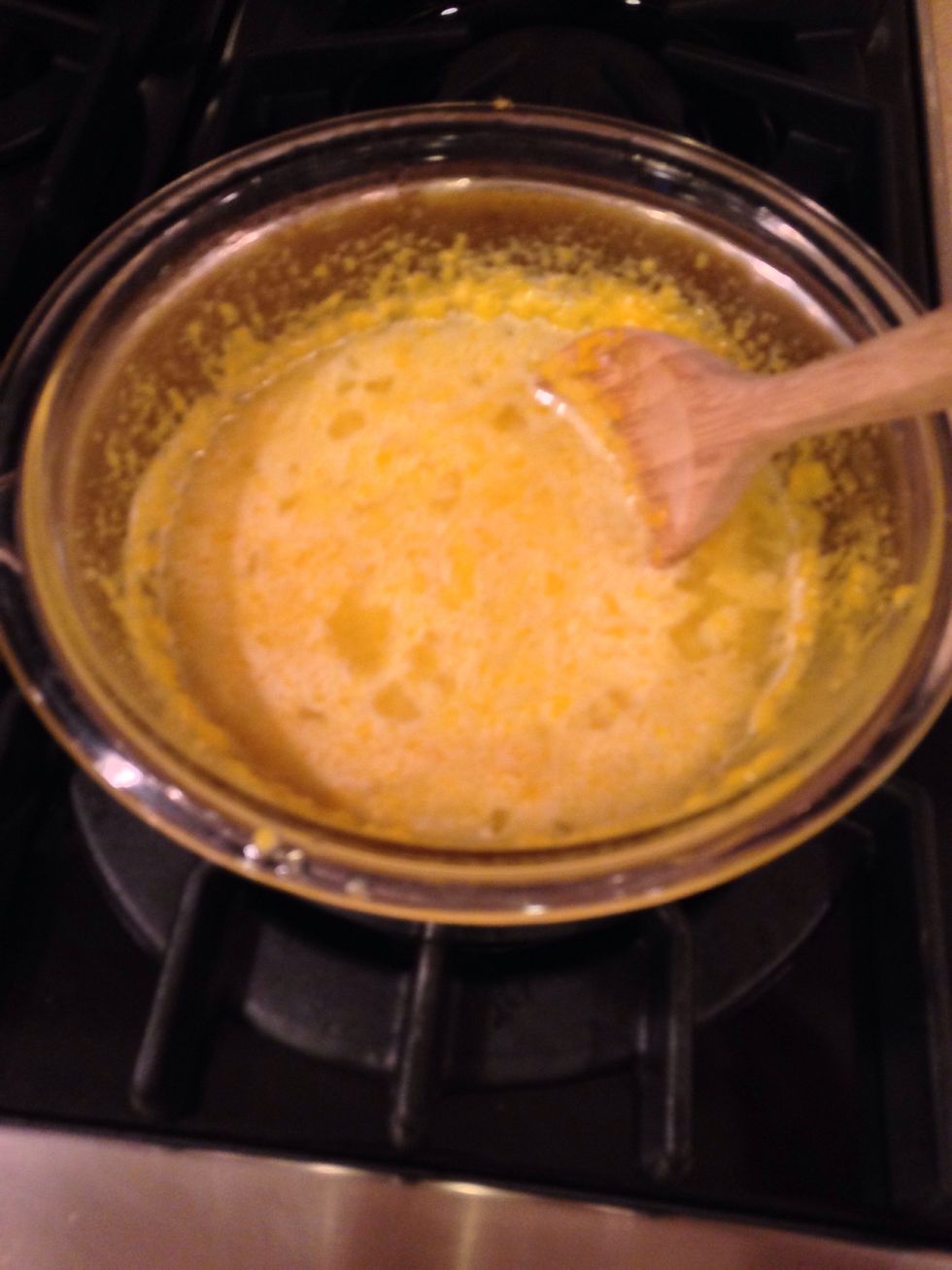 simmer (NOT BOIL), around one or two inches of water in a shallow pan. place the heat proof bowl in the water and stir continuously with wooden spoon for about 12 minutes until it's pudding-like.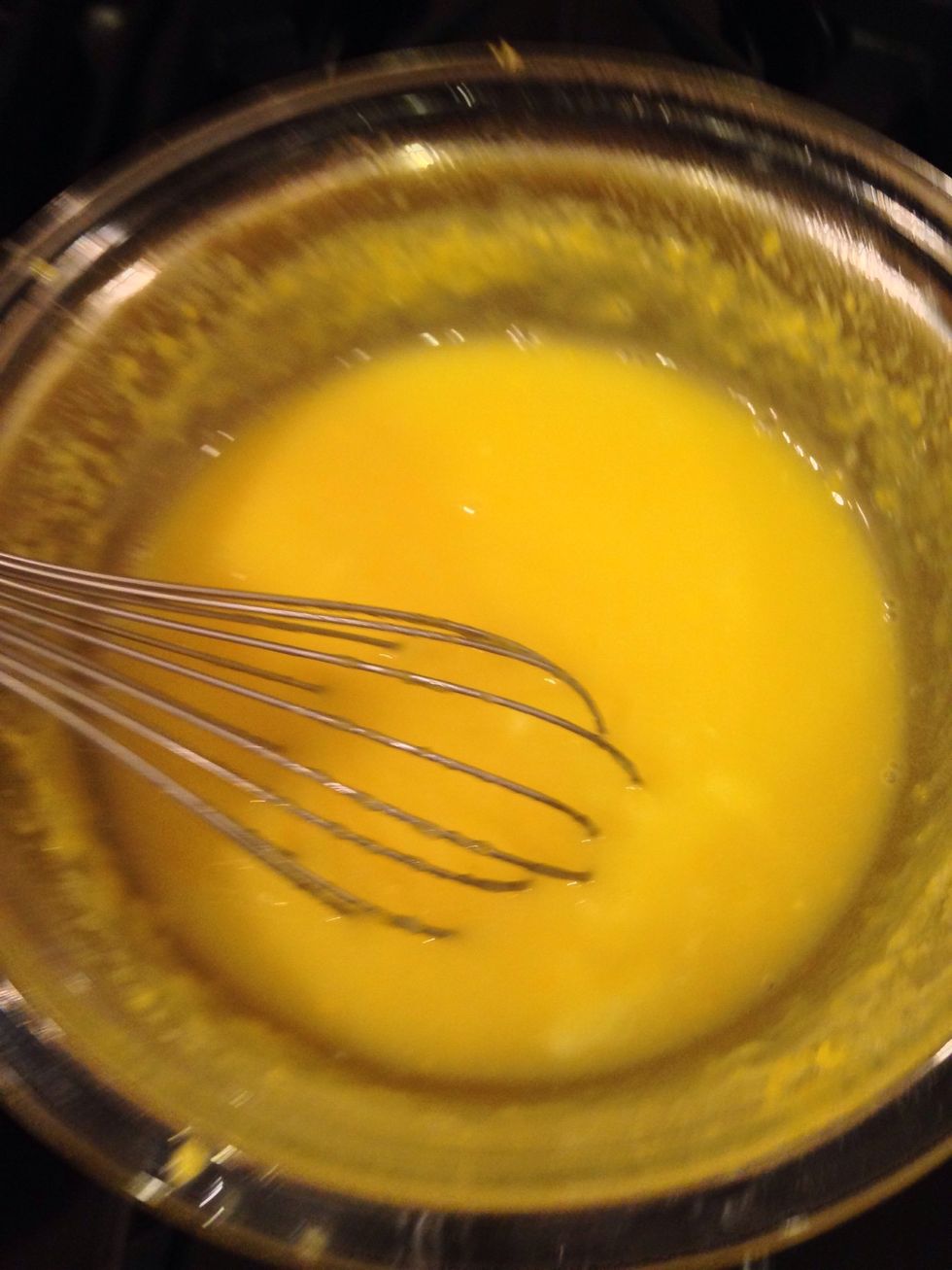 As the mixture starts to thicken, switch to a whisk and continue to stir until you get the pudding-like thickness.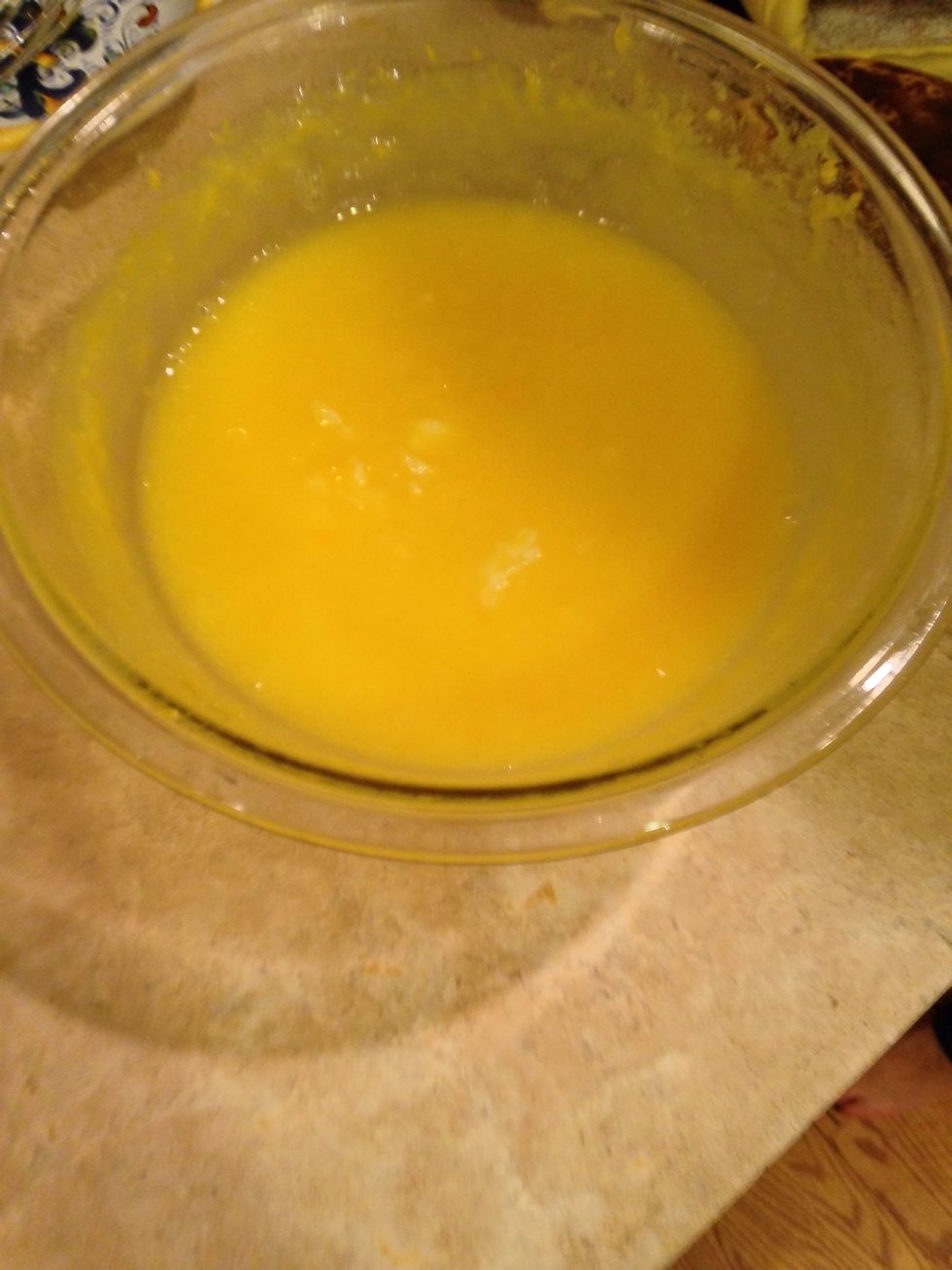 remove the bowl from the heat, and let it sit for about fifteen minutes. then cover the bowl with plastic wrap directly on the surface and refrigerate for one to two hours.
after the lemon mixture is chilled continue with the following steps...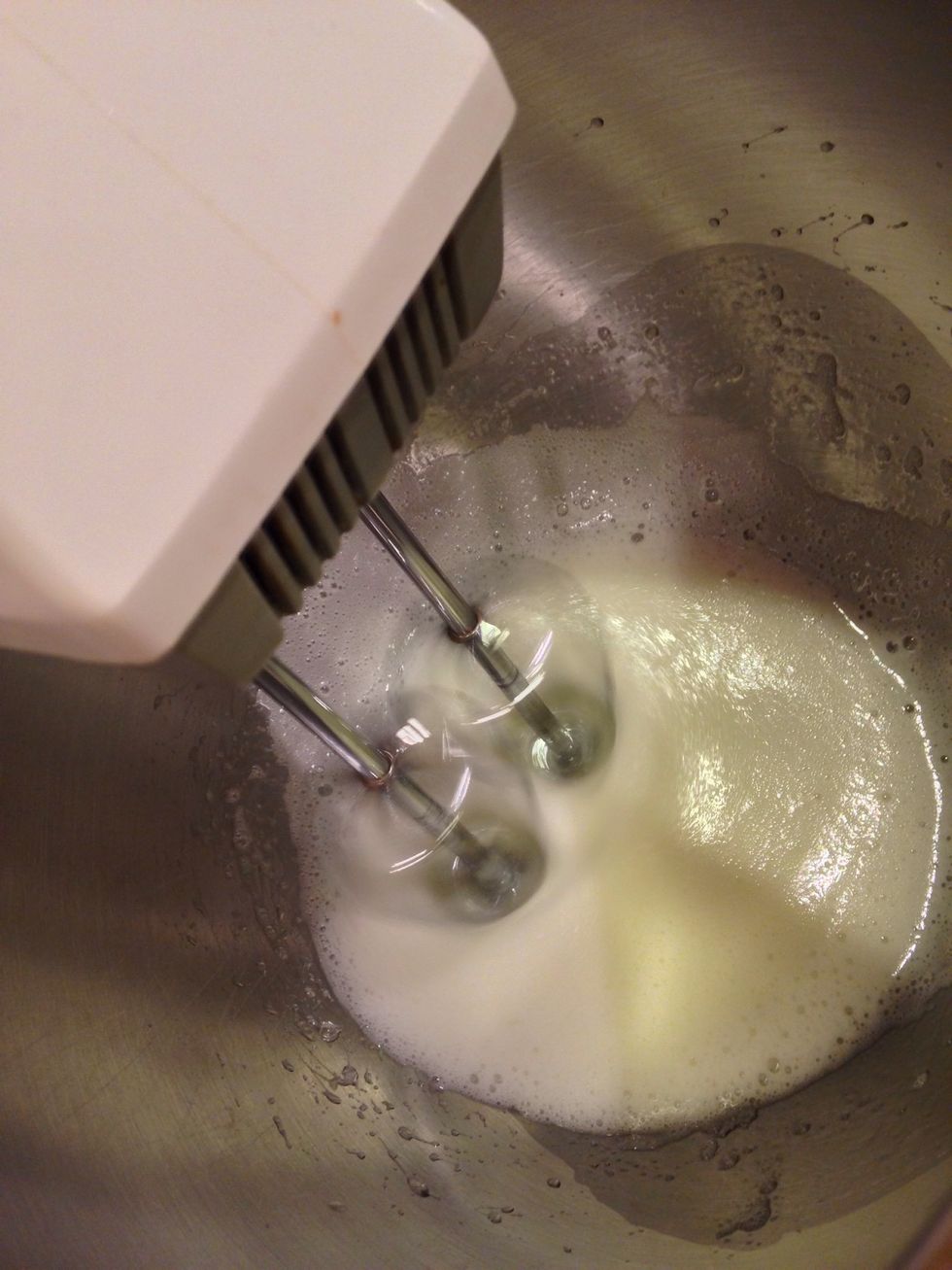 use half the egg whites that were separated earlier and combine with the remaining two tablespoons of sugar in a mixing bowl. beat the egg whites until they are stiff and shiny.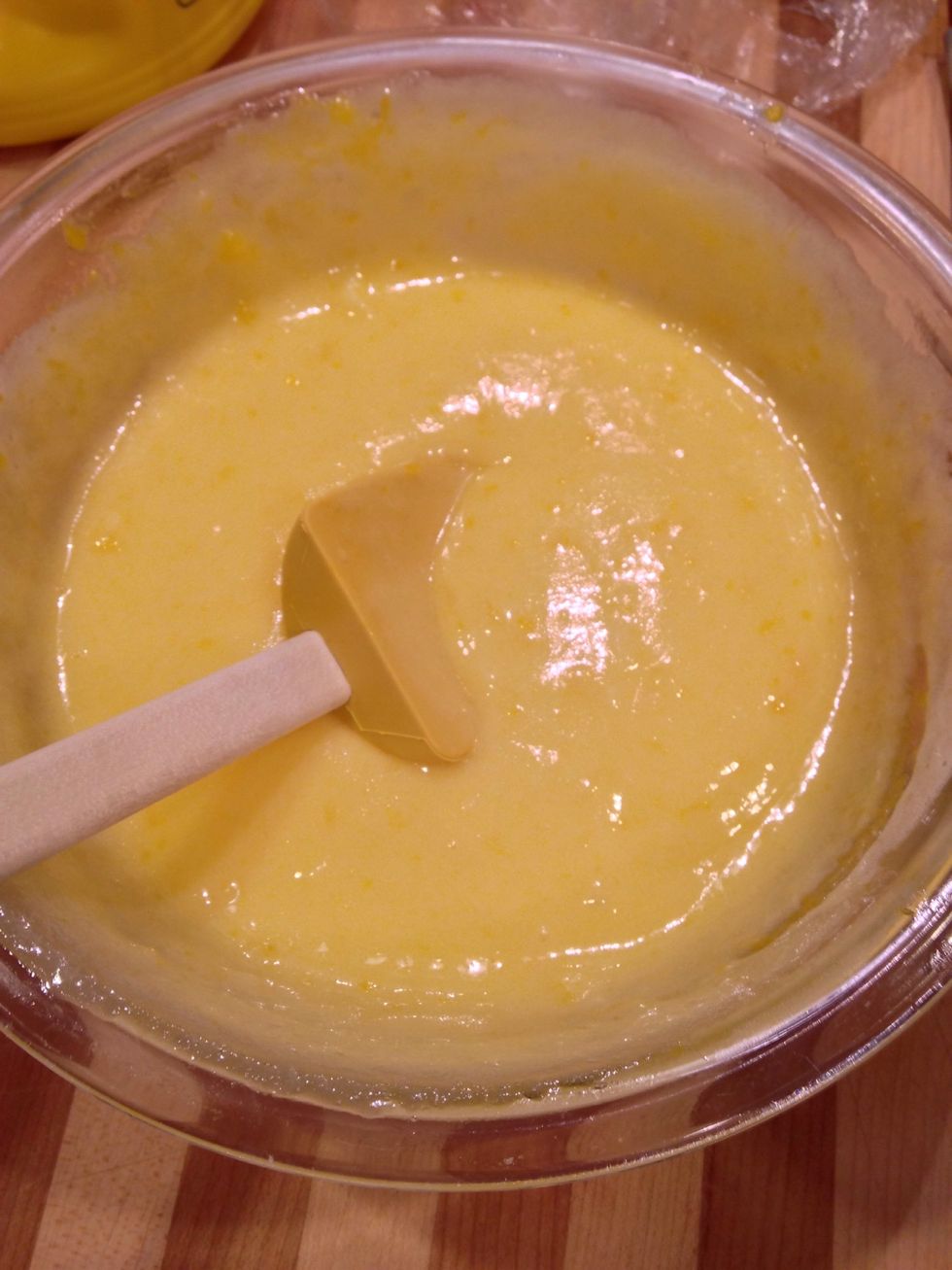 make sure the eggs whites are thick enough, otherwise the mousse will come out too thin. slowly add the beaten eggs to the cold lemon mixture with a rubber spatula.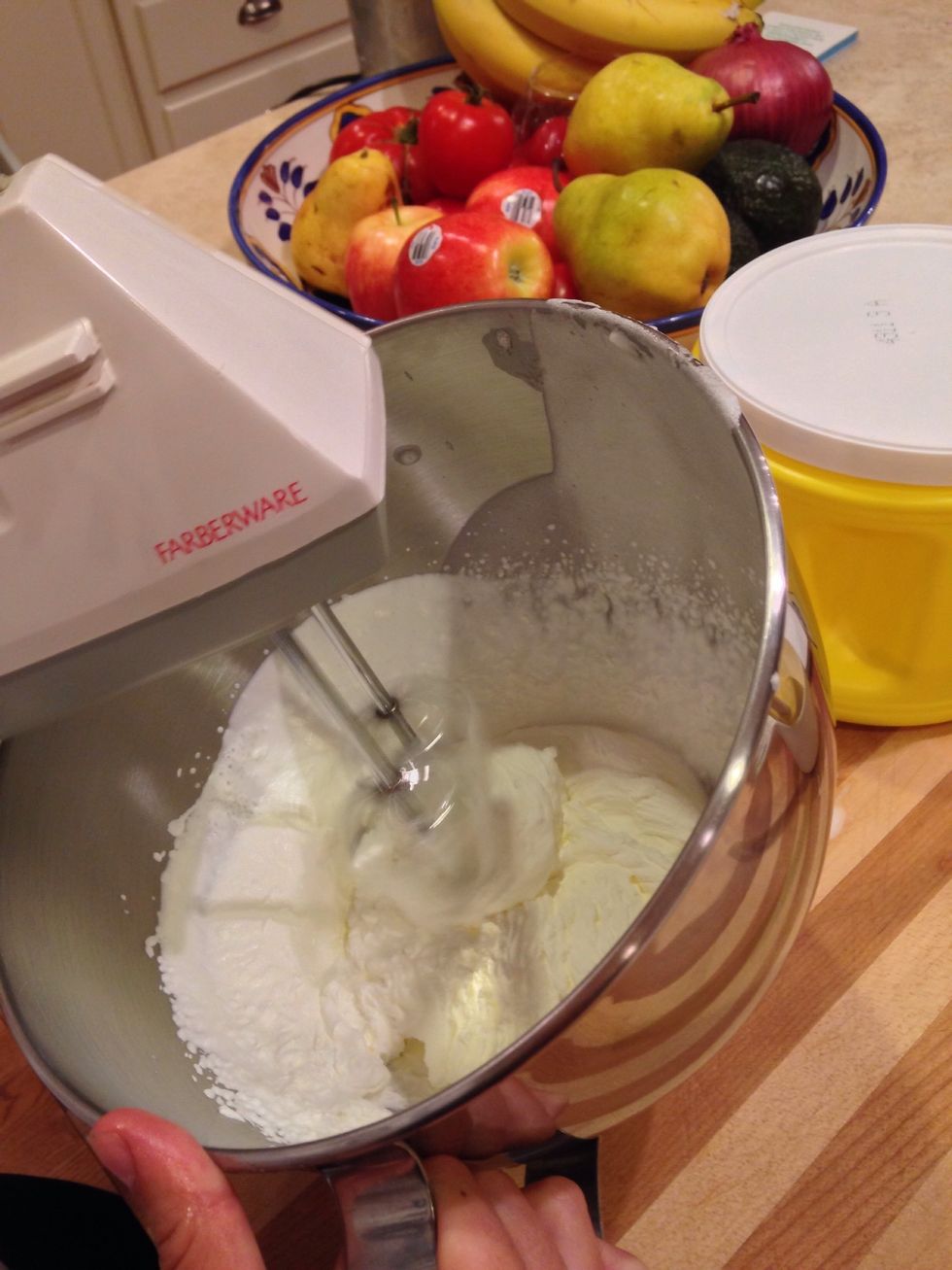 Next whip a half a cup of heavy cream in a large mixing bowl at high speed.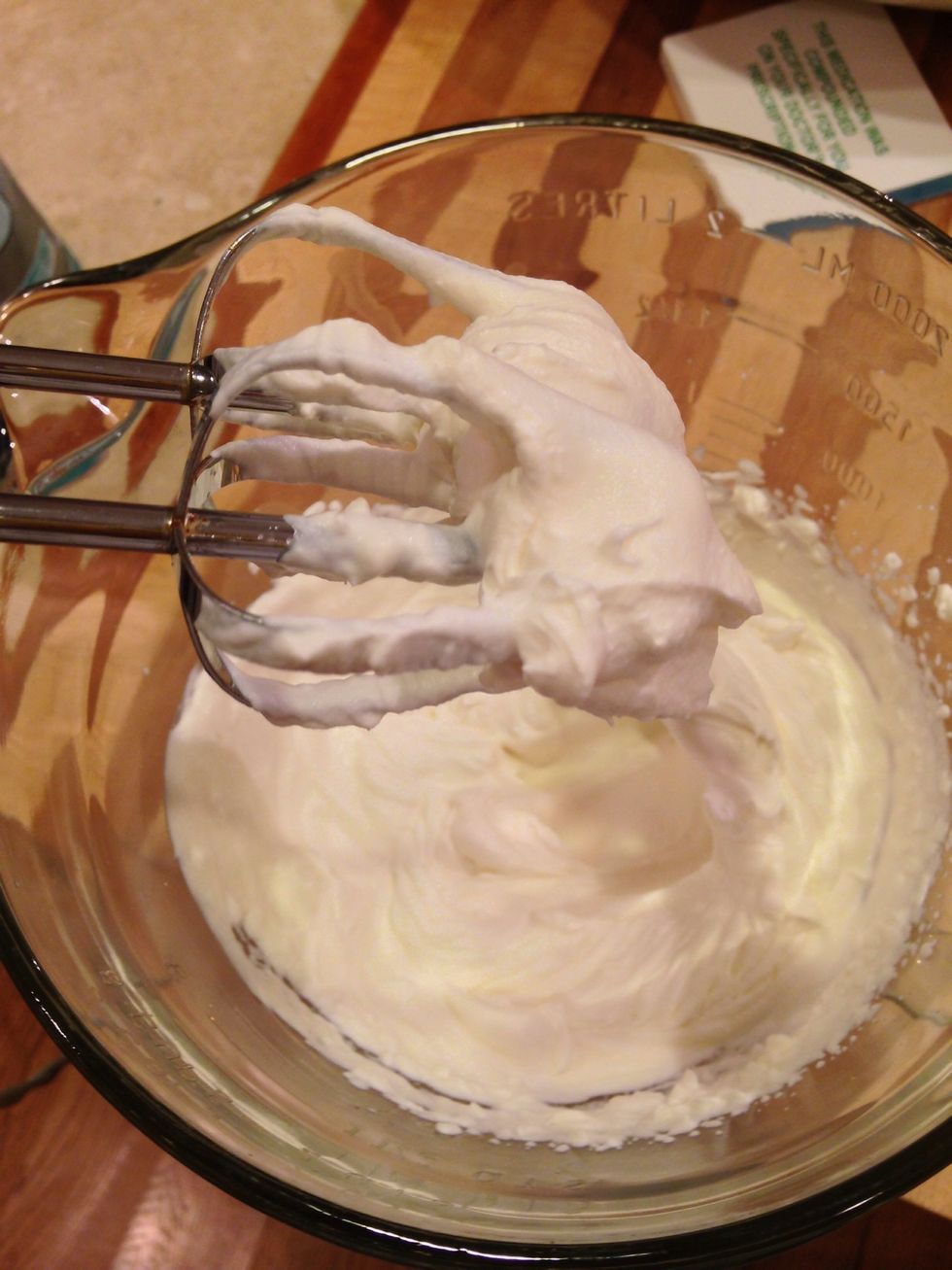 Beat until the cream forms stiff peaks, and is at its thickest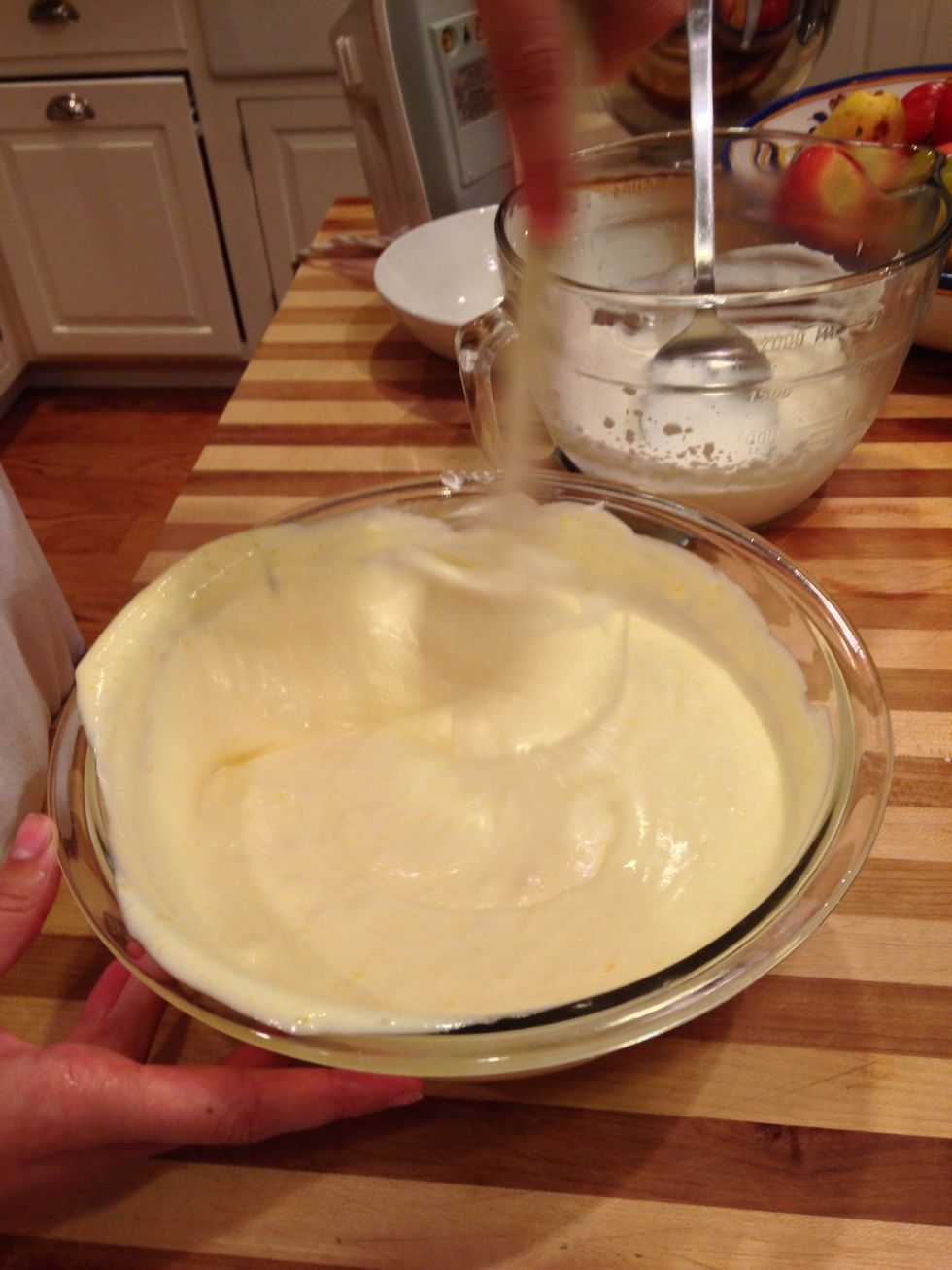 Add the whipped cream to the lemon mixture and stir thoroughly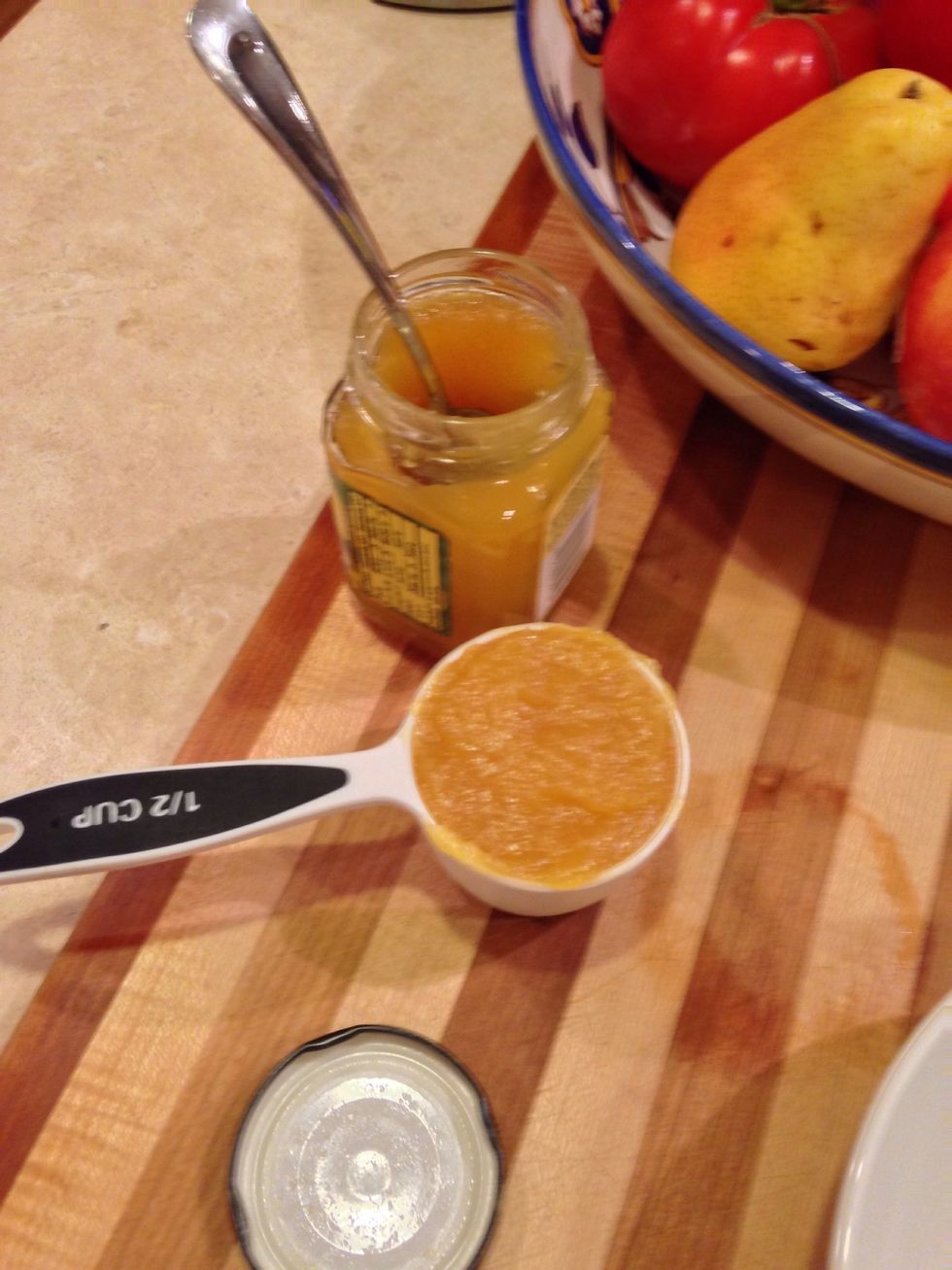 measure out a half a cup of lemon curd!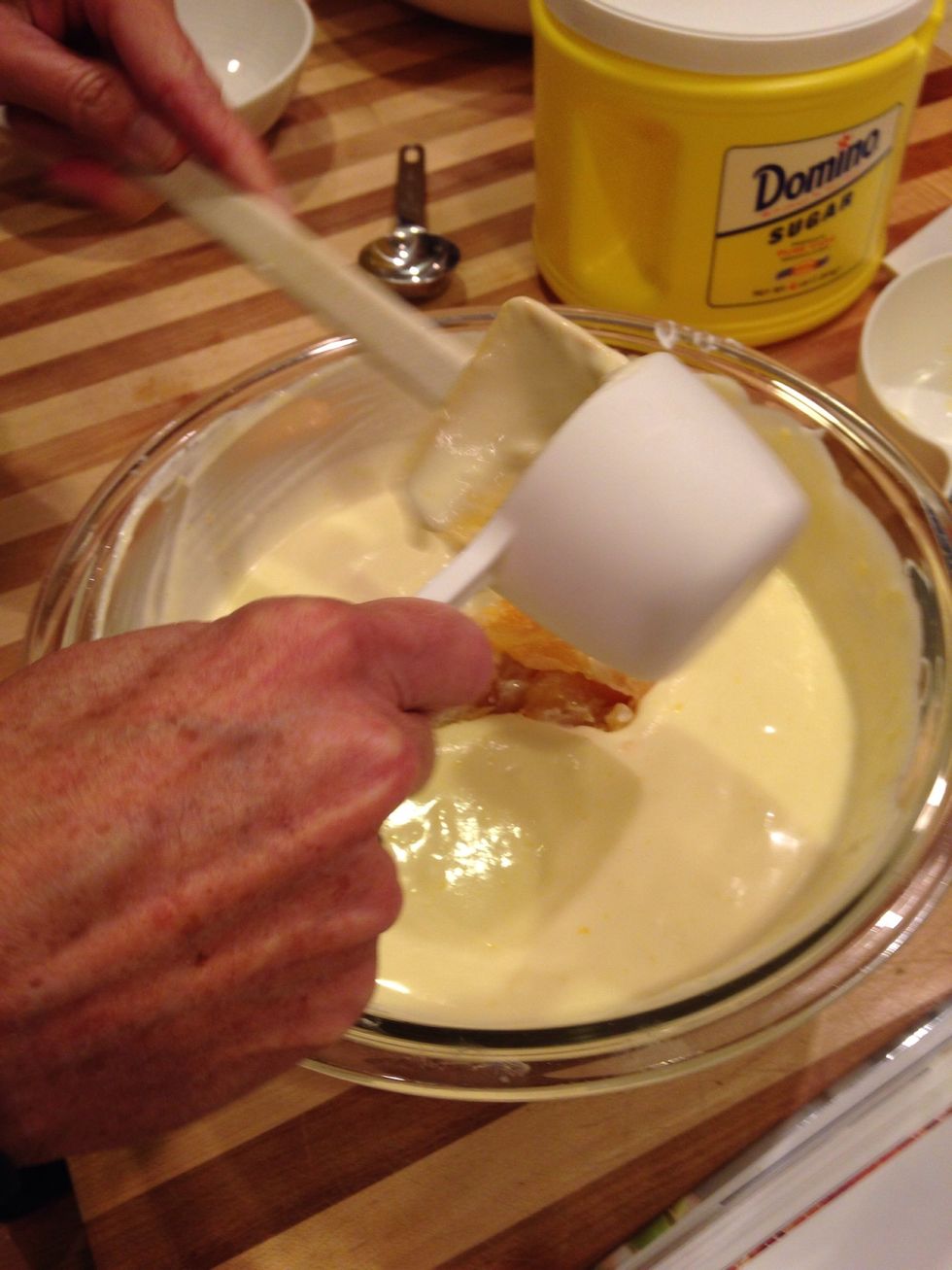 add the curd and stir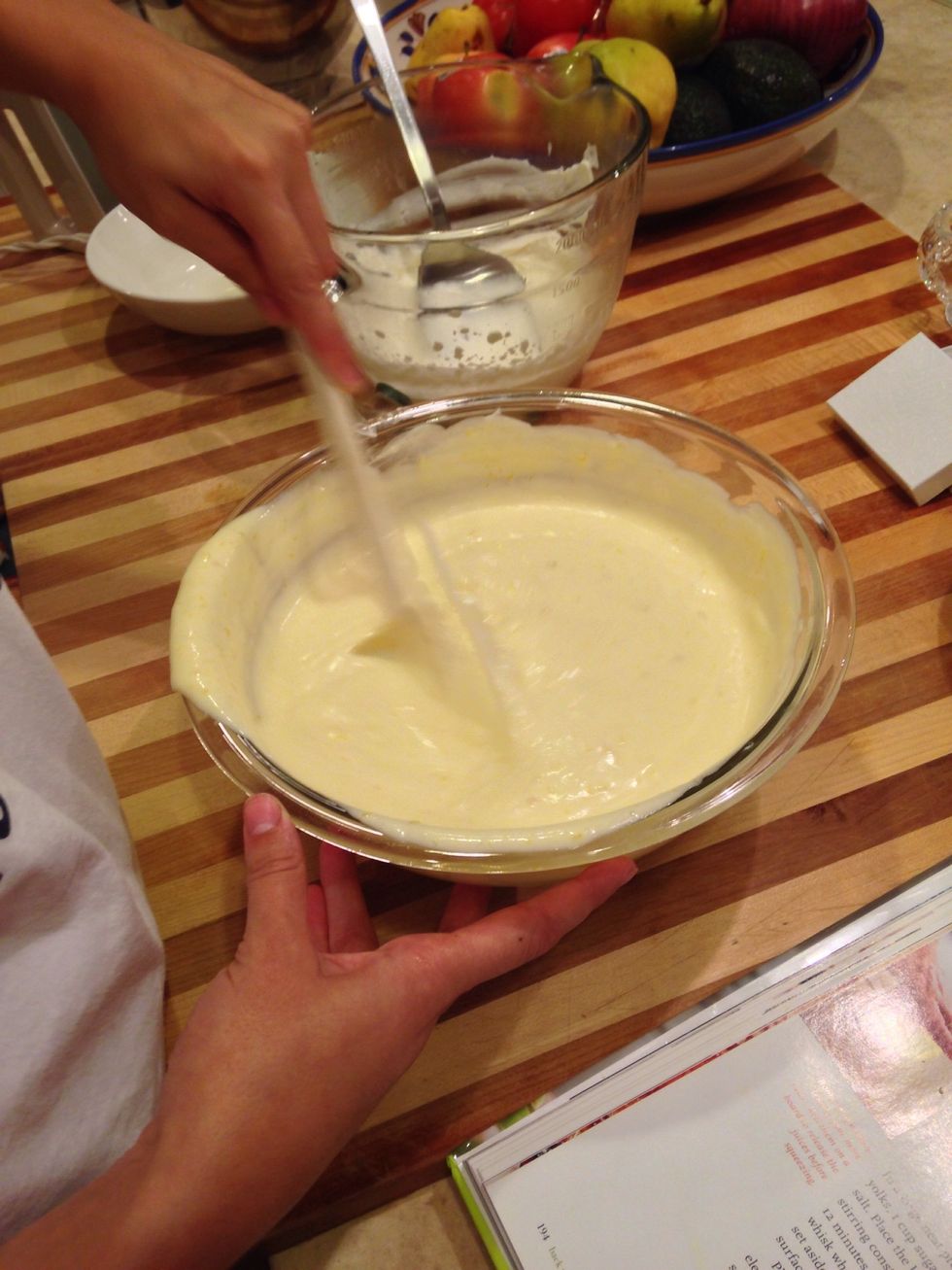 stir some more. keep stirring until you reach a uniform consistency. curd chunks tend to linger, so the stirring is vital.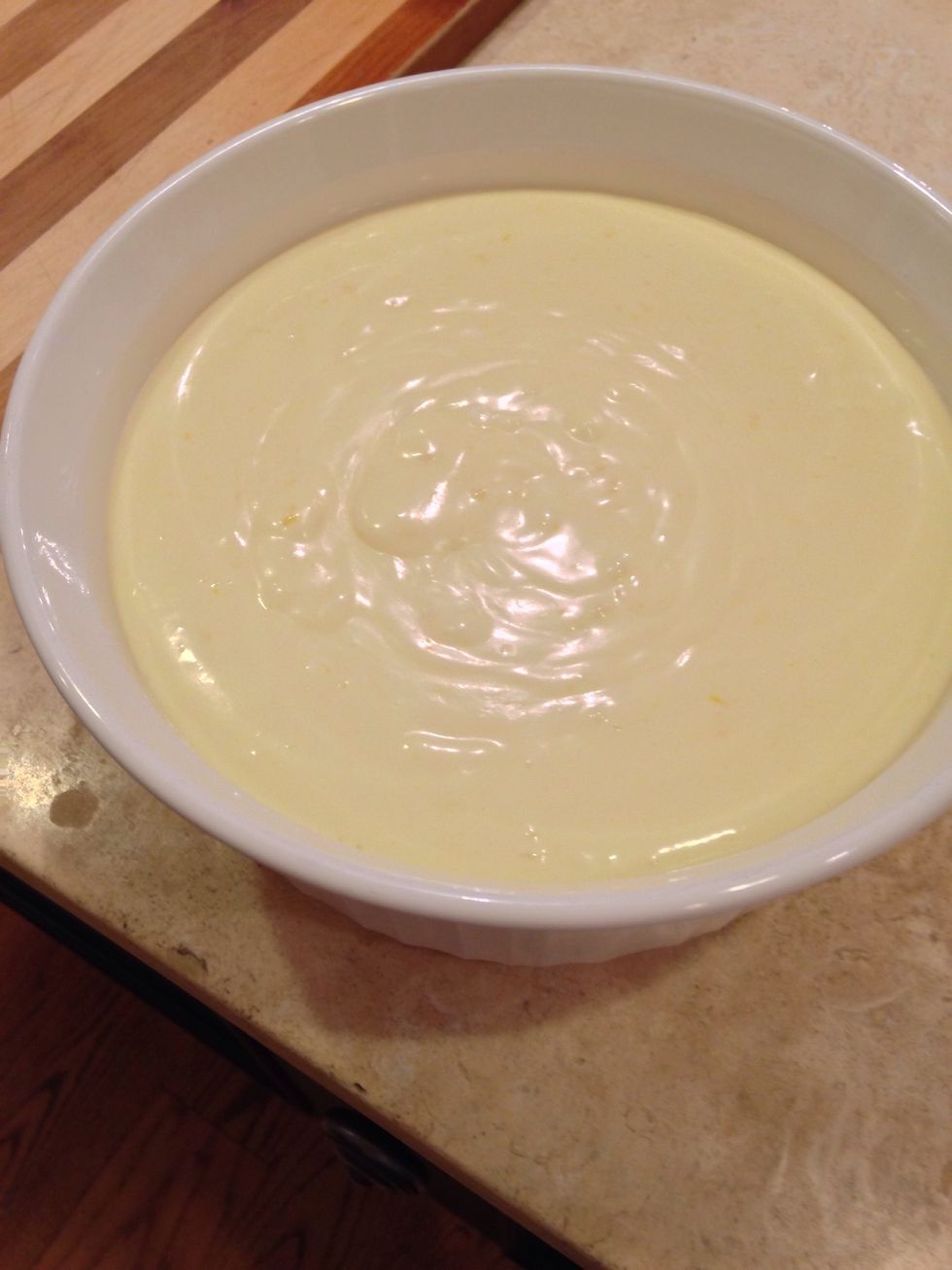 pour the final product into a 7 inch diameter, 3 inch deep soufflé dish. refrigerate and serve cold!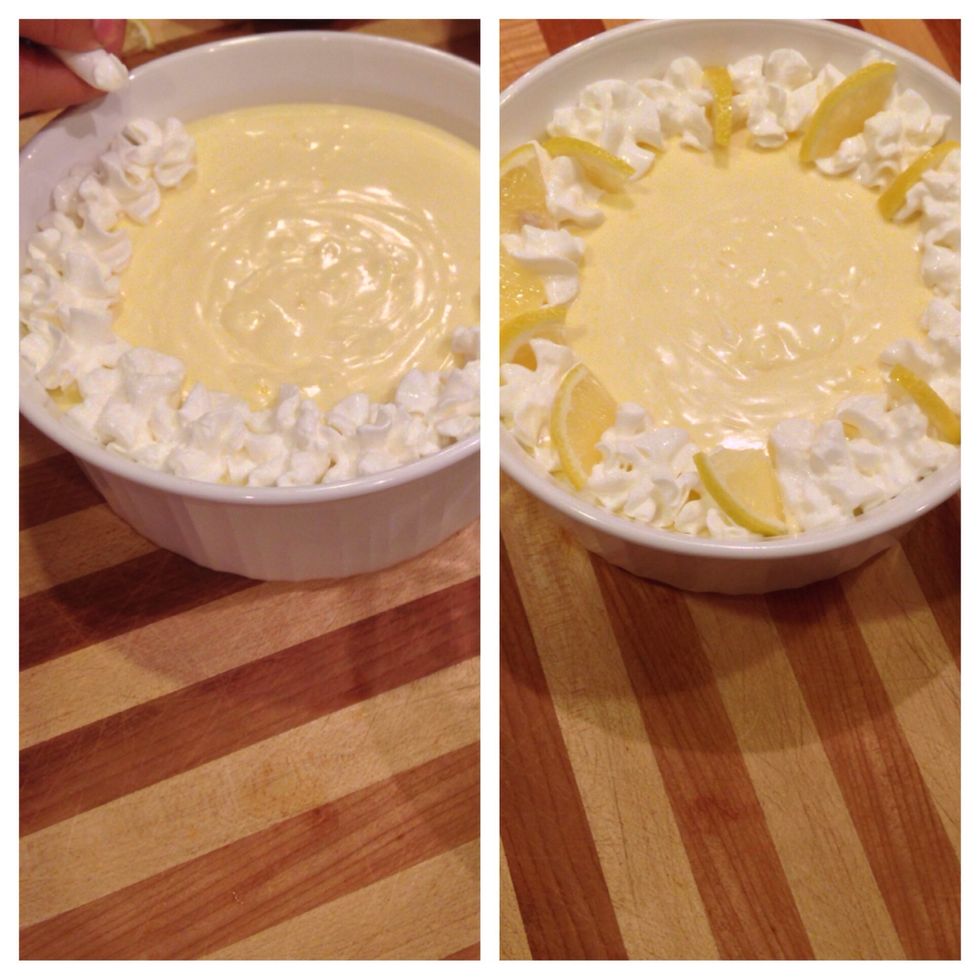 decorate with homemade whip cream and lemon slices for garnishes! if you're feeling fancy. enjoy a yummy dessert
3.0 extra-large whole eggs
3.0 extra-large eggs, seperated
1.0c plus 2 tablespoons sugar
2.0tsp grated lemon zest
0.0c freshly squeezed lemon juice
kosher salt
1.0c heavy cream
0.0c lemon curd at room temperature