An amazingly simple pie to put together for a wonderful sweet and tart treat.
34
Gather supplies.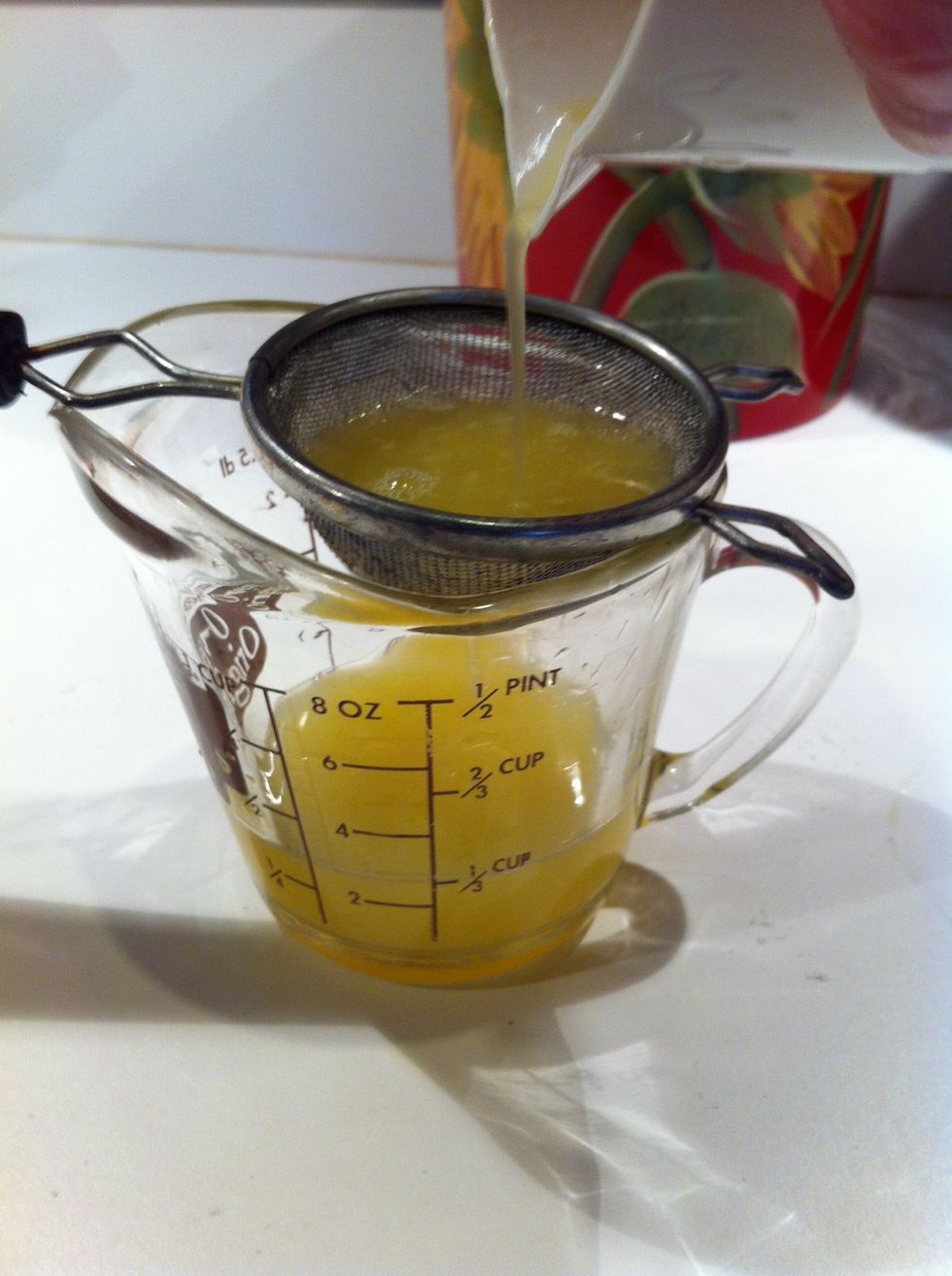 I don't like the texture of the pulp so after juicing I strain it.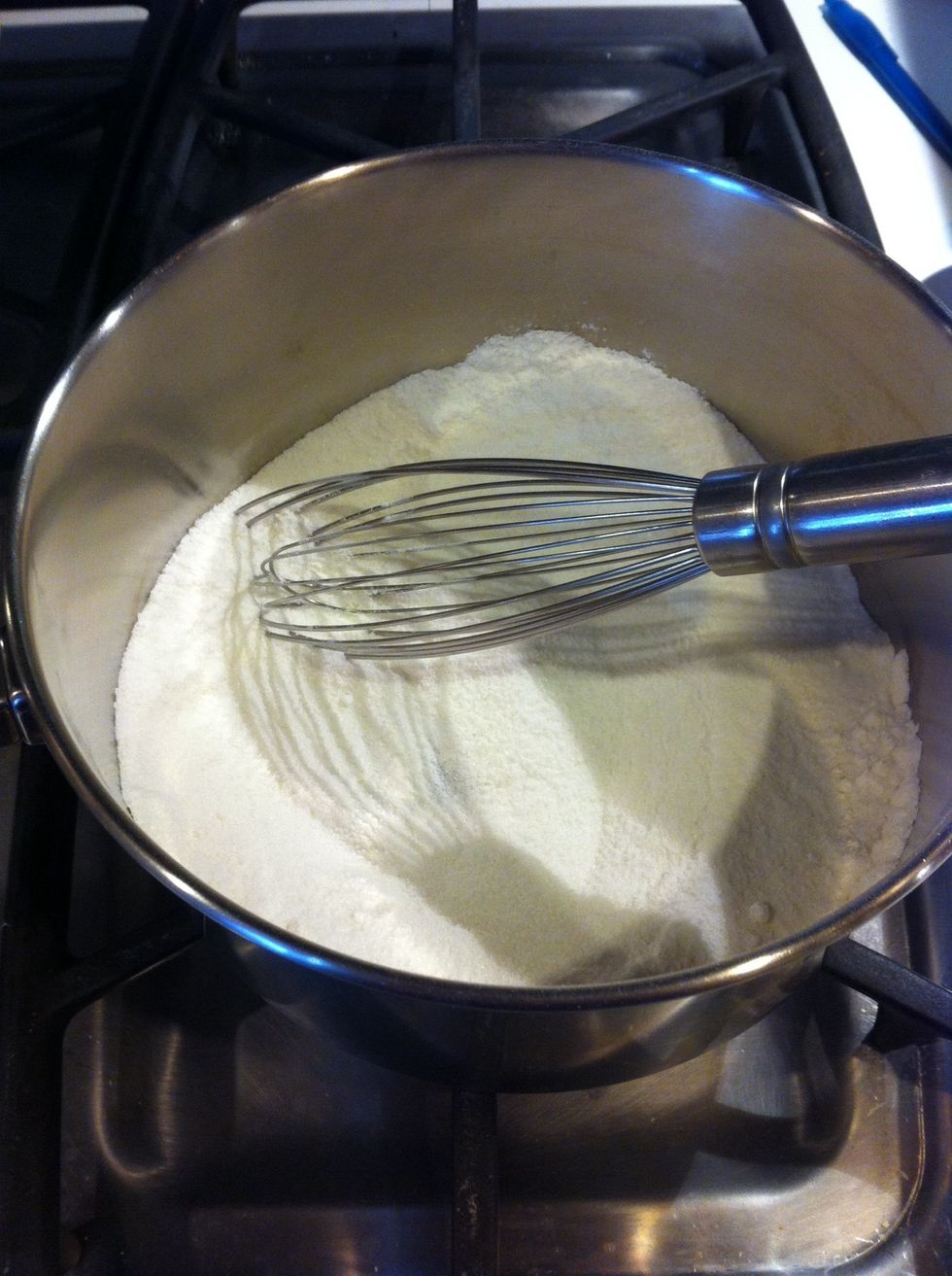 Whisk together flour, cornstarch, and 1 1/2 cups sugar in 3 qt. saucepan.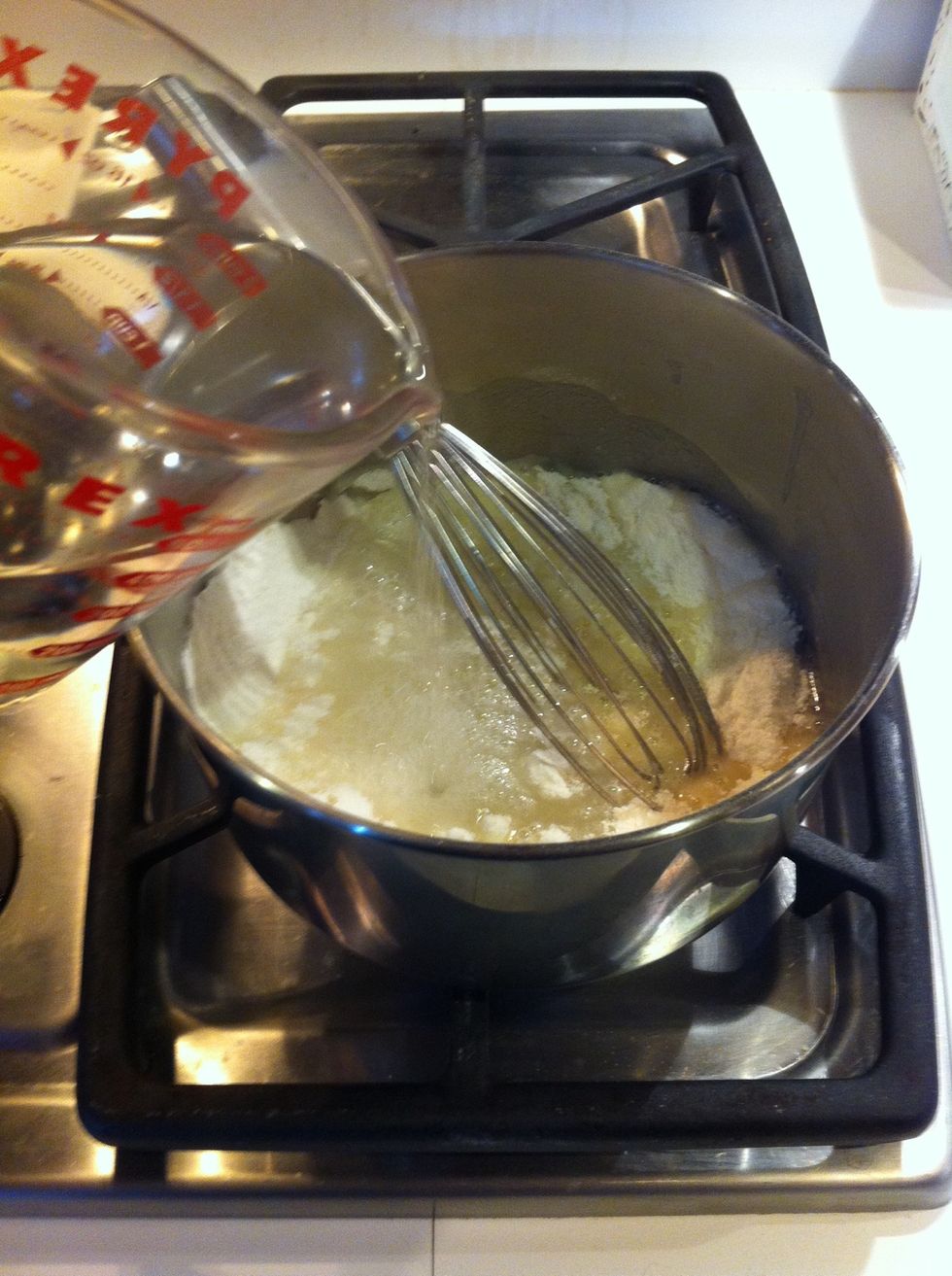 Add boiling water gradually to sugar/thickener mixture. Whisking over medium heat until thickened and bubbly.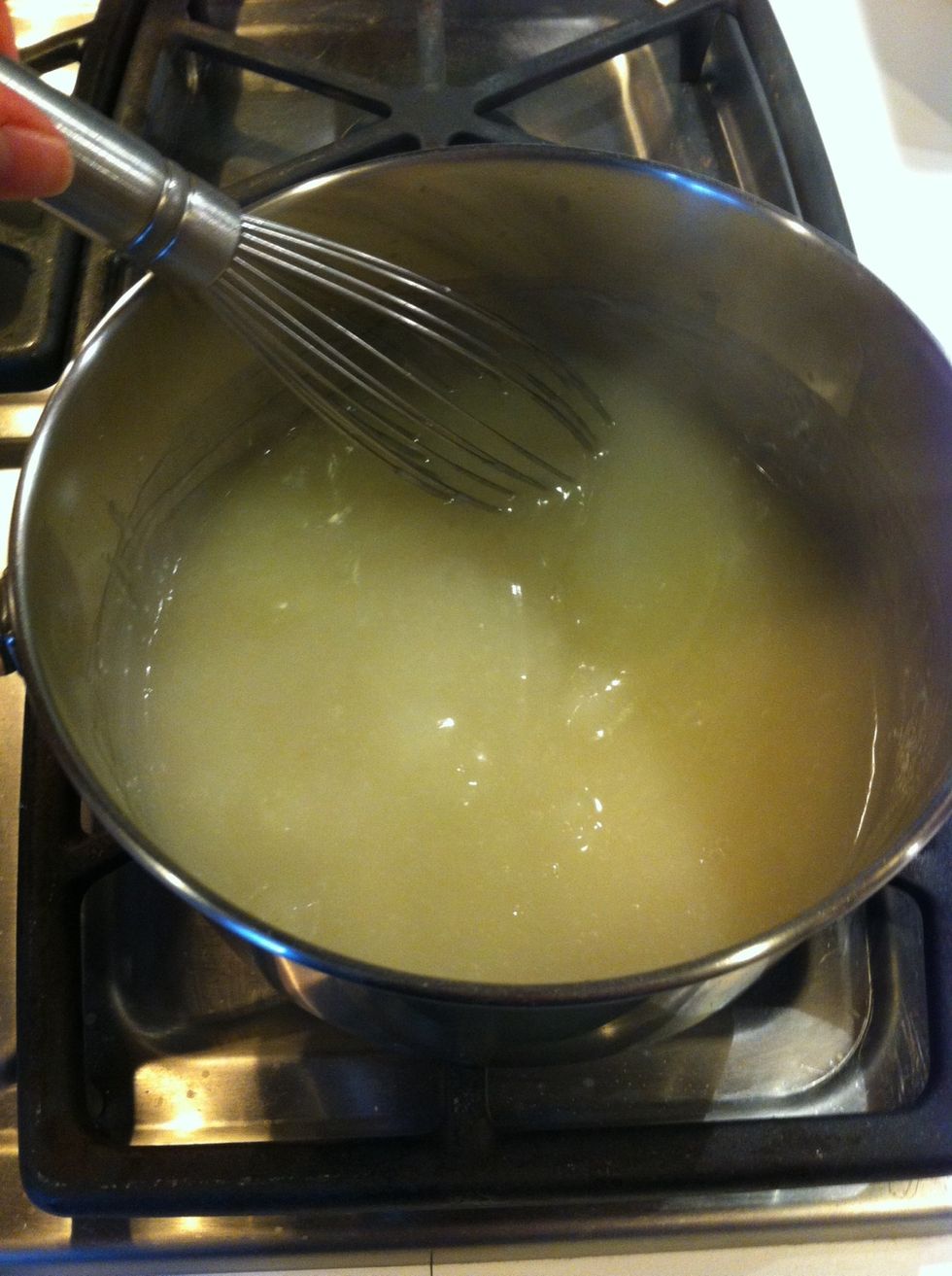 Looks perfect!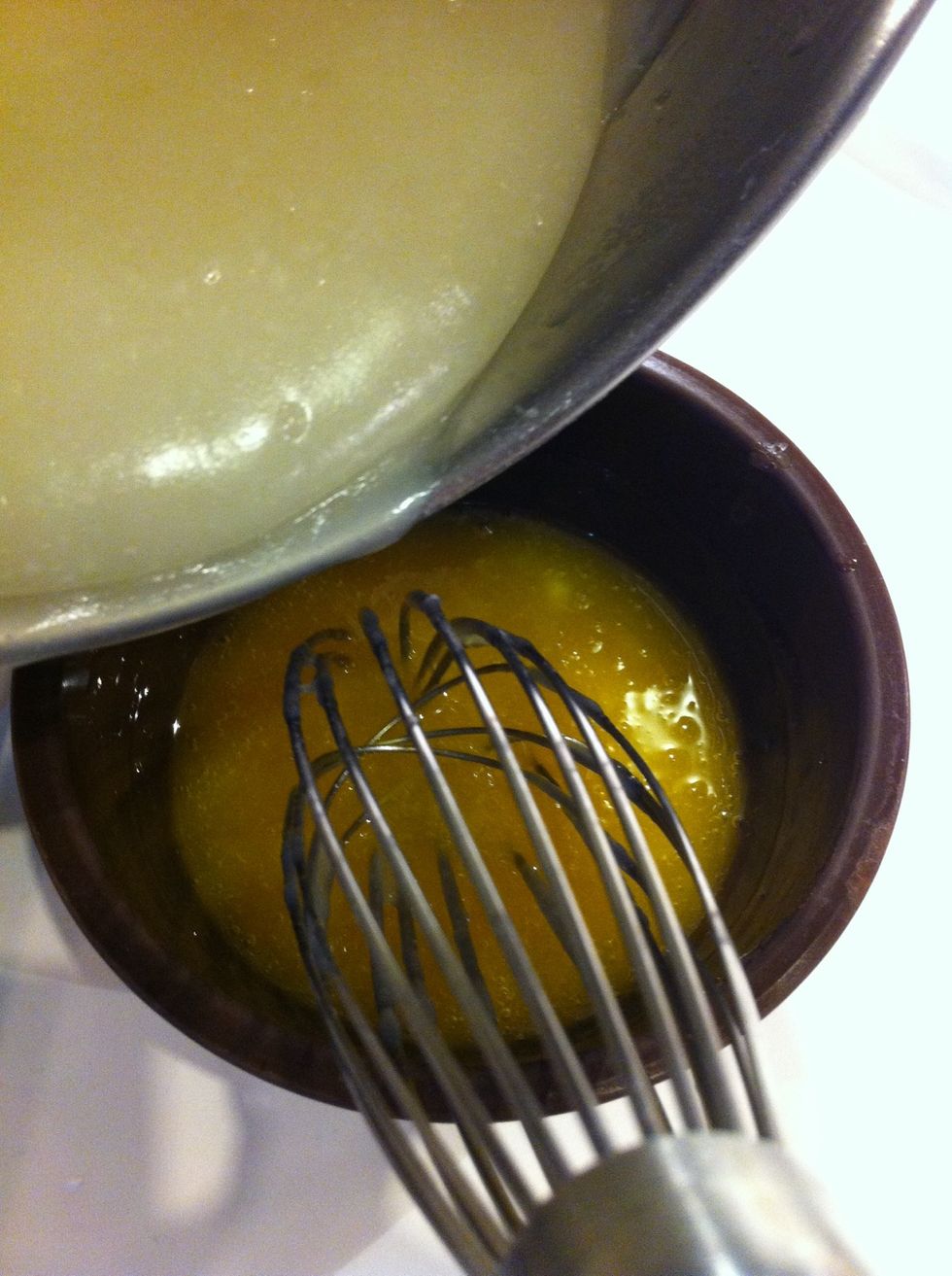 Add a small amount of hot mixture to whisked egg yolks. Tempering! I leave eggs at room temperature a few hours before preparing this so less chance of scrambled yolks!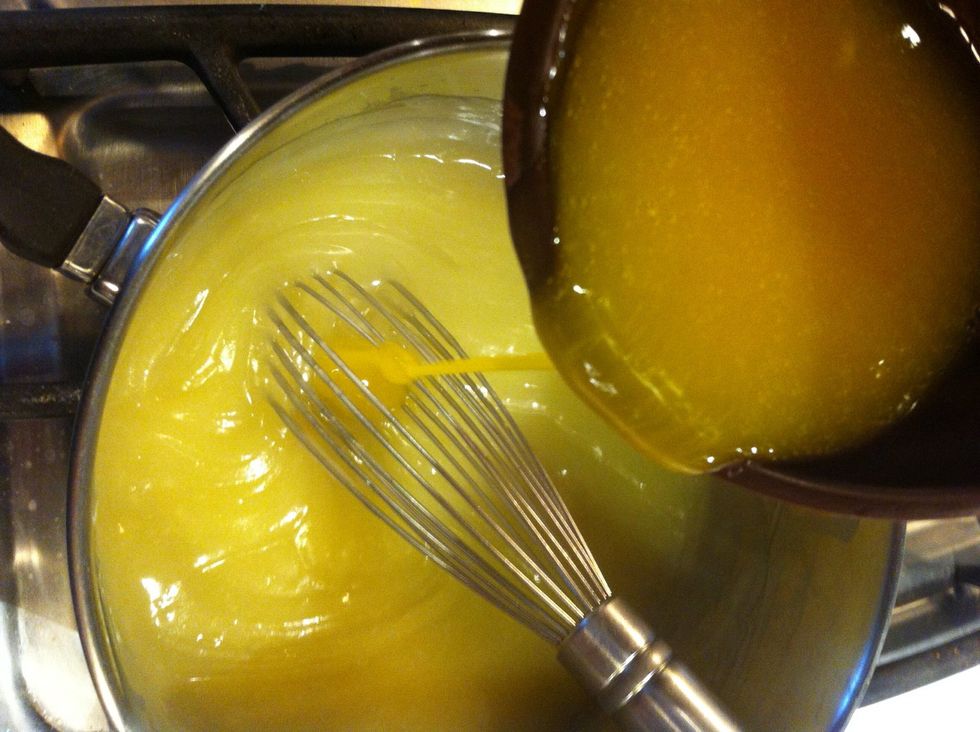 Add yolks to remainder of mixture in saucepan and heat over low whisking to avoid scrambled eggs!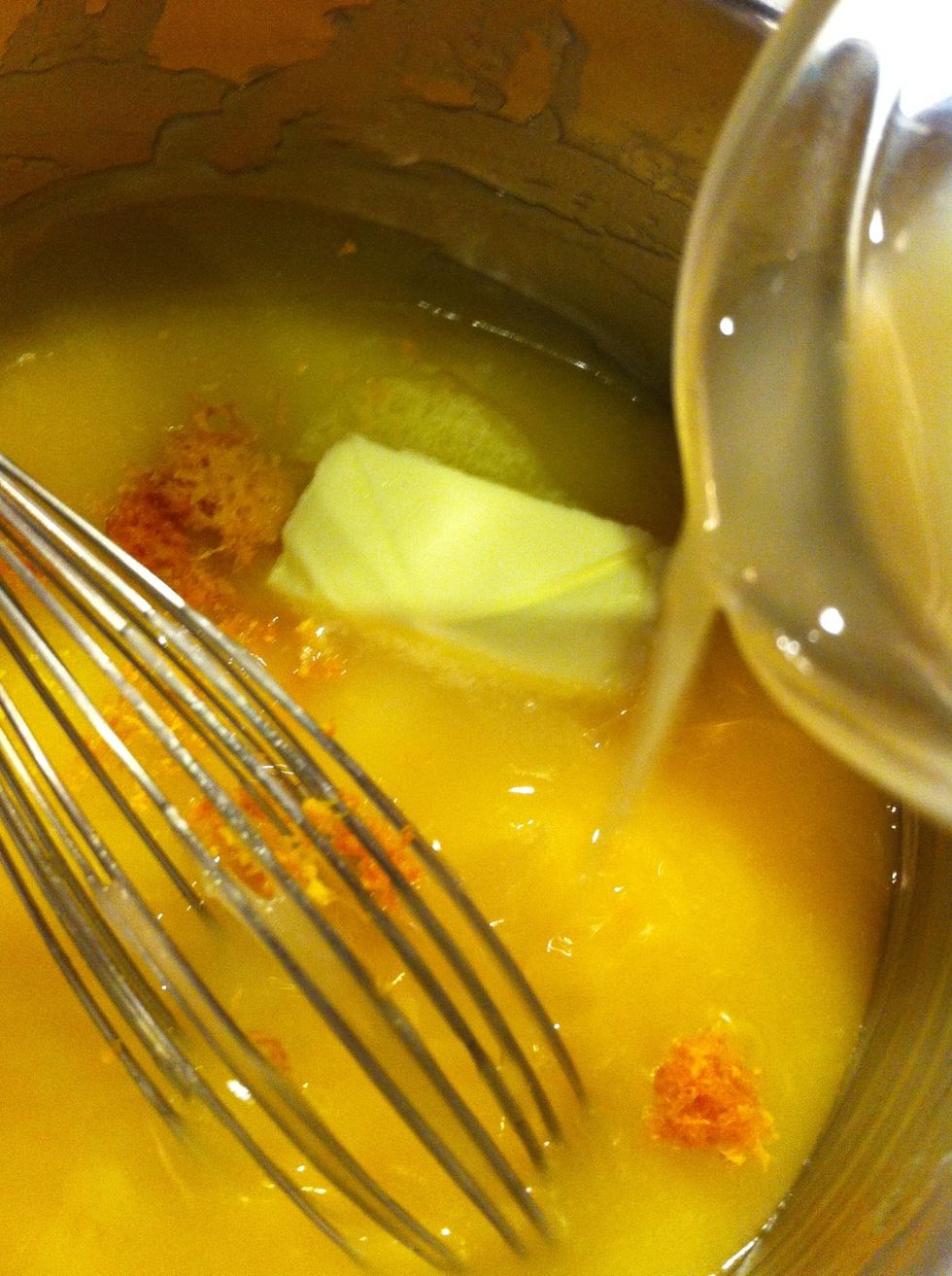 Add butter, salt, lemon rind, and lemon juice. Whisk and heat until filling is clear and thick.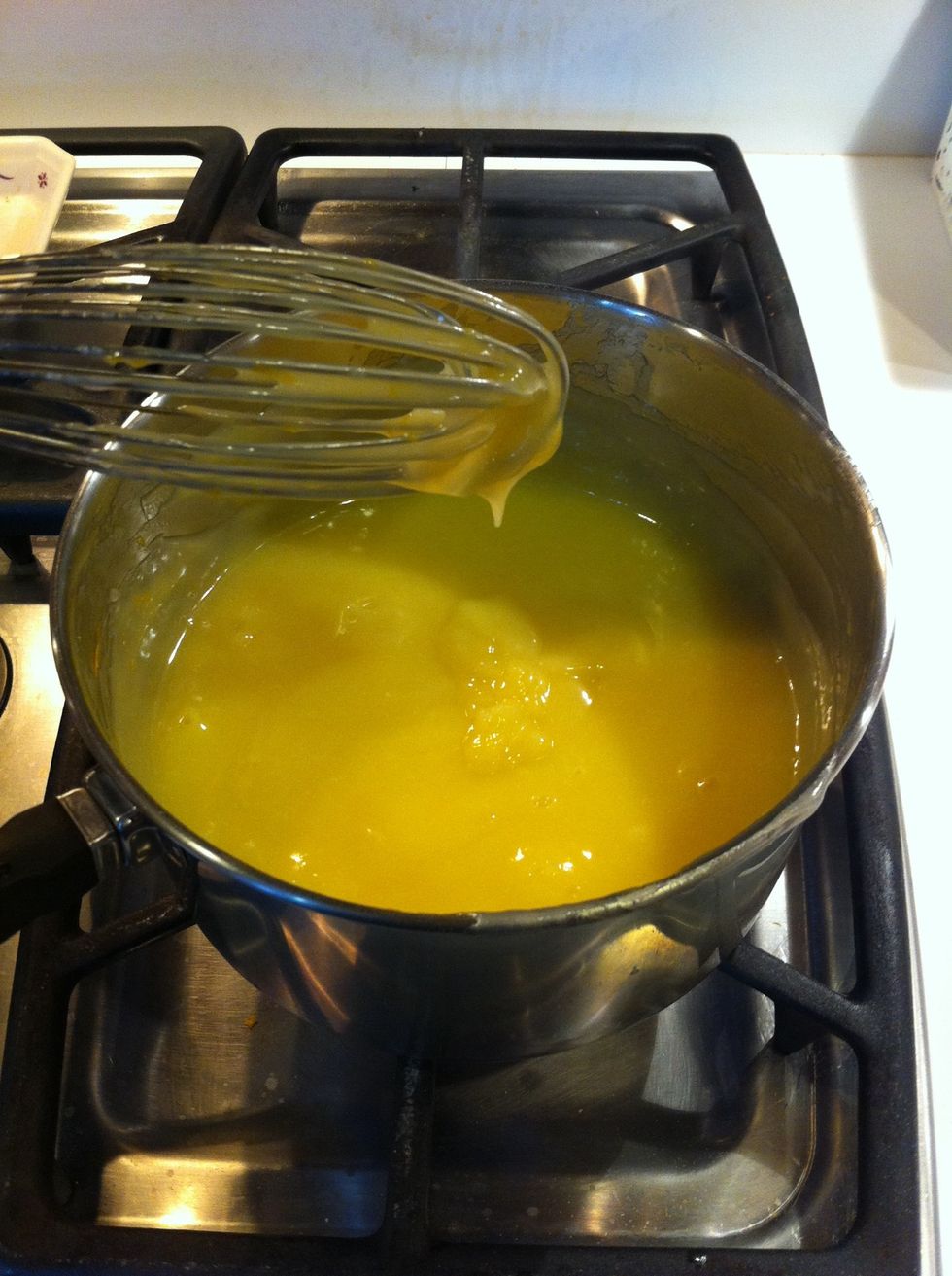 I let it boil just slightly and then look for it to oat my whisk. It doesn't really get "clear" but the uncooked starch look disappears.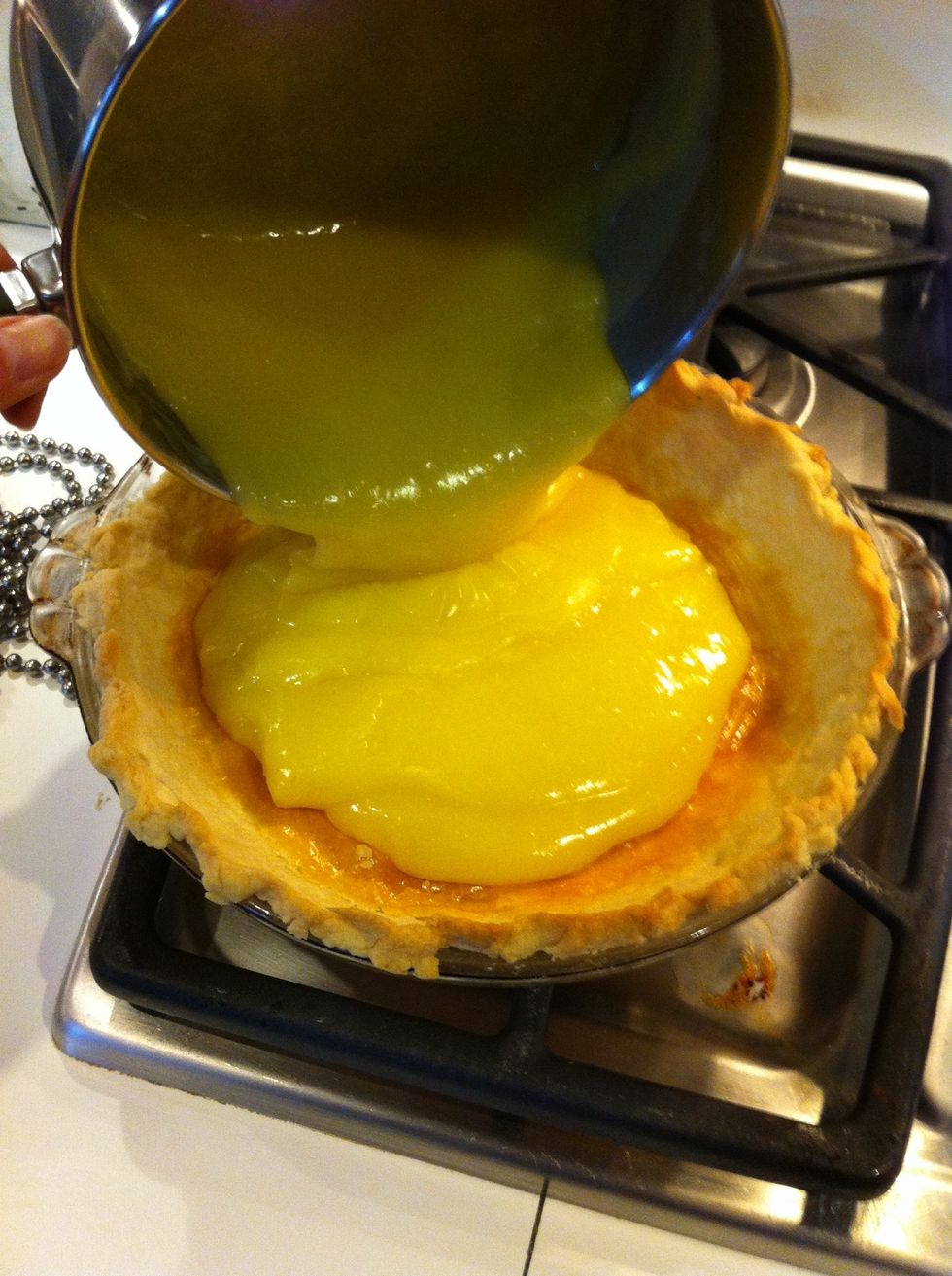 Let filling cool 5 minutes before Pouring into prepared crust. Preheat oven to 350* at this point.
Beat egg whites until stiff peaks form. Gradually add sugar whipping until glossy.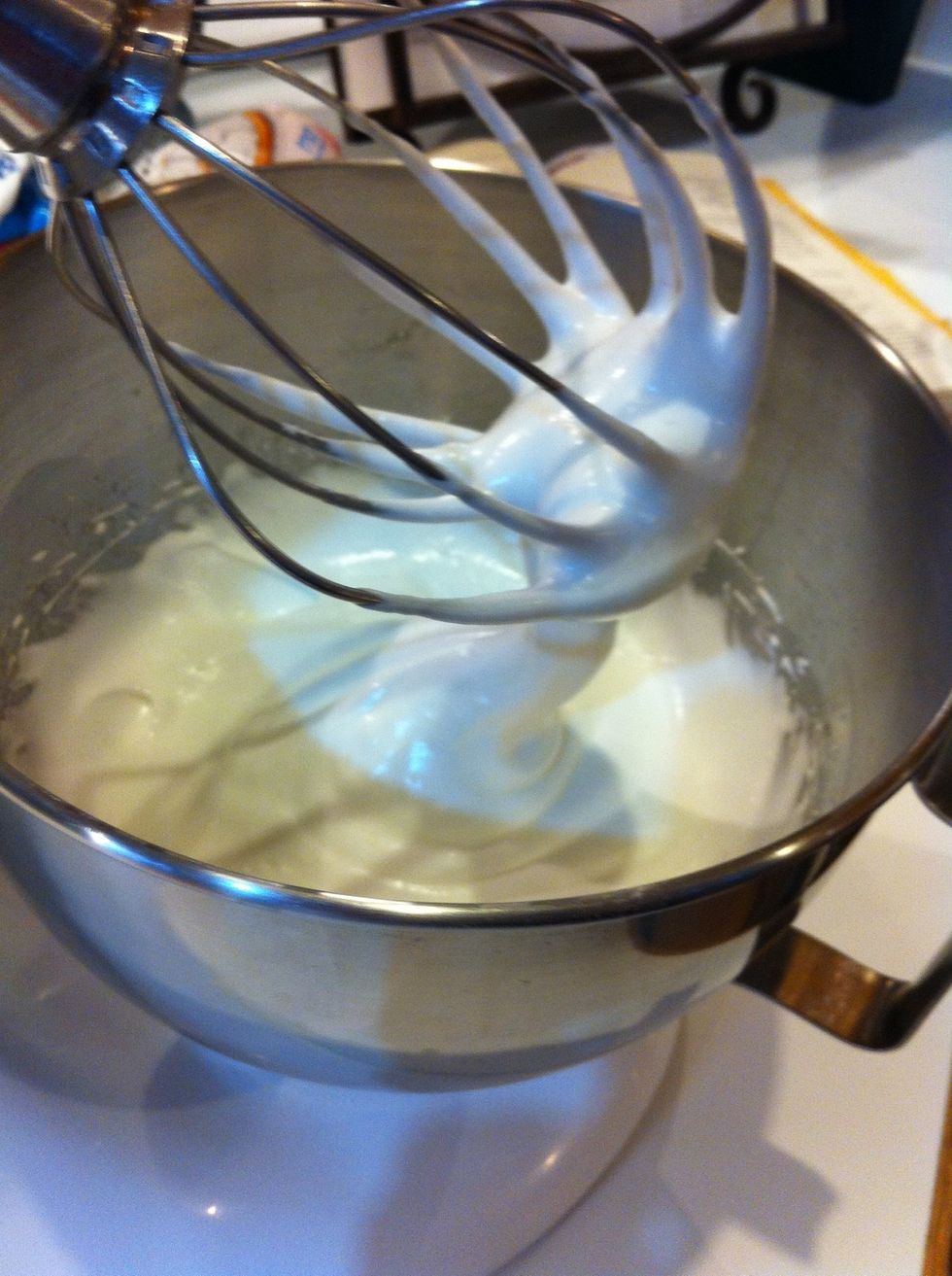 Ready to spread on slightly cooled pie!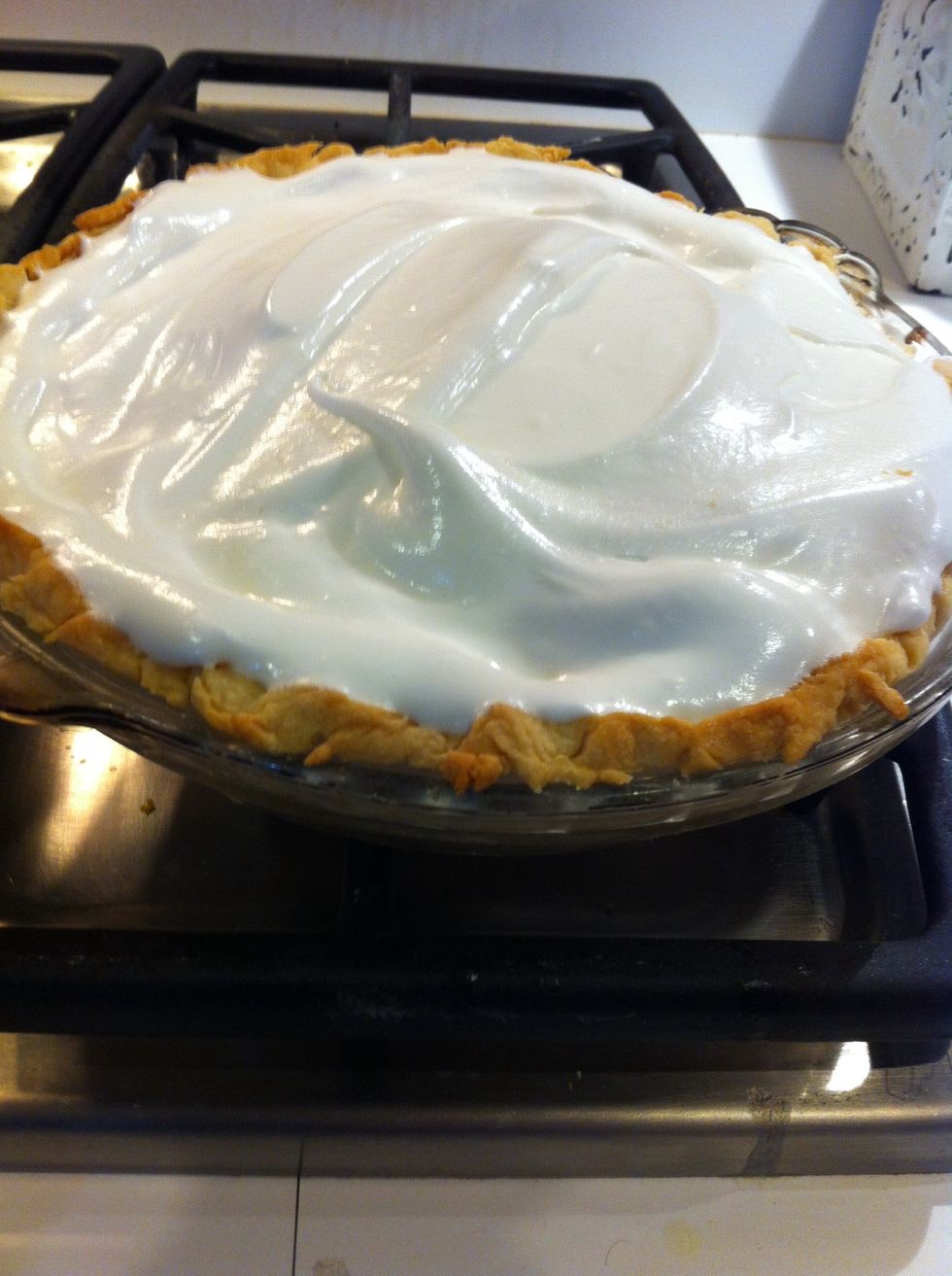 Smooth to seal to edges.
Add texture if desired. Bake for 15 minutes.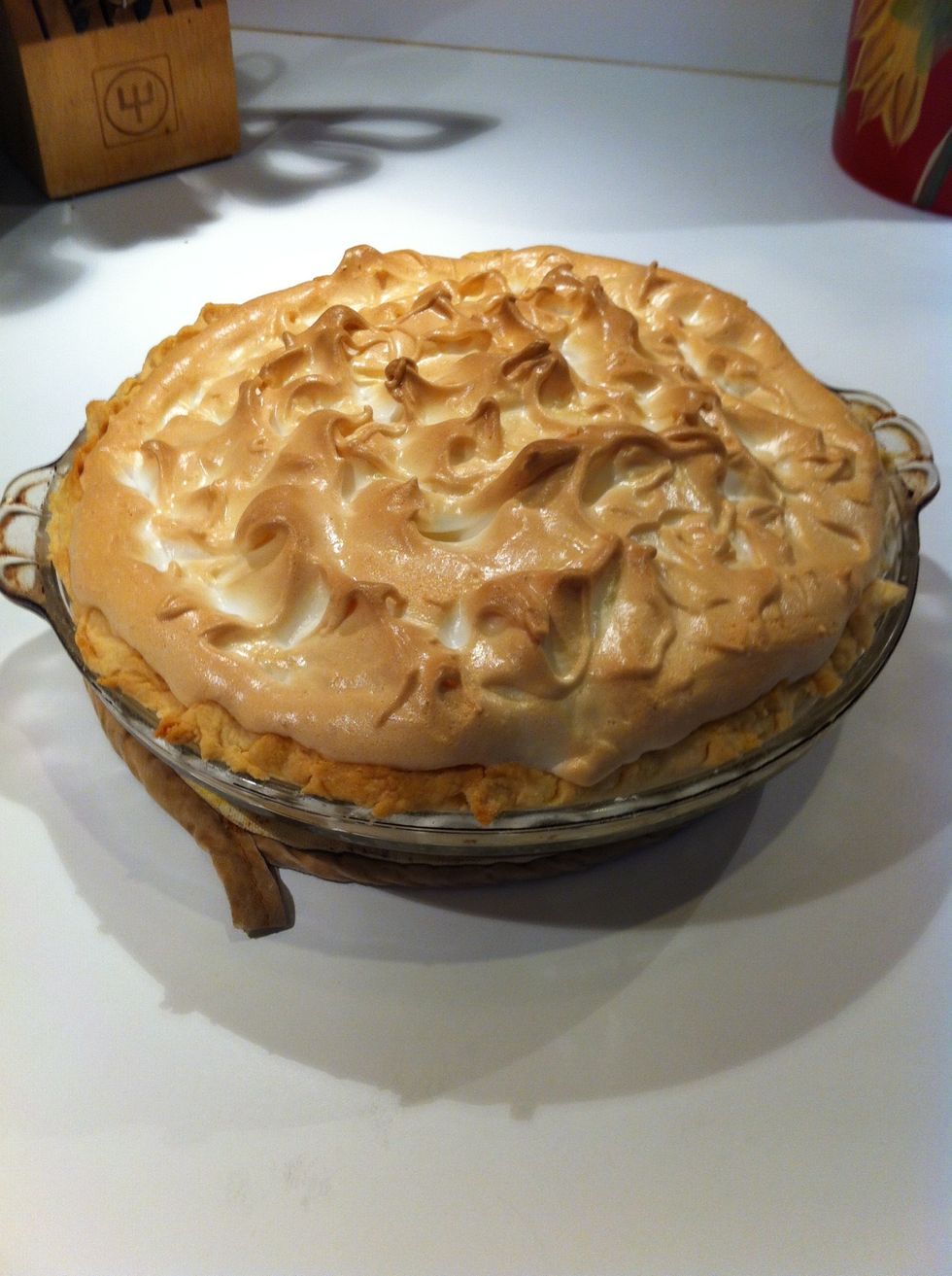 Cool completely before slicing.
My guide to homemade pie crust: http://snapguide.com/guides/make-lard-based-pie-crust/
1/2c Sugar
1/4c Cornstarch
1/4c Flour
2.0c Boiling water
4.0 Eggs, seperated
Rind of 2 lemons, grated
1.0pch Salt
1/2c Lemon juice
2.0Tbsp Butter
1/2c Sugar for meringue
1.0 Pie crust (see my other Snapguide!)