How to make lemon cheesecake (gluten free)
Creamy lemon cheesecake, fast and easy to made. No cooking. Gluten free in case proper crumble used. --------------------------------- 🎂🍰🎂🍰🎂🍰🎂
15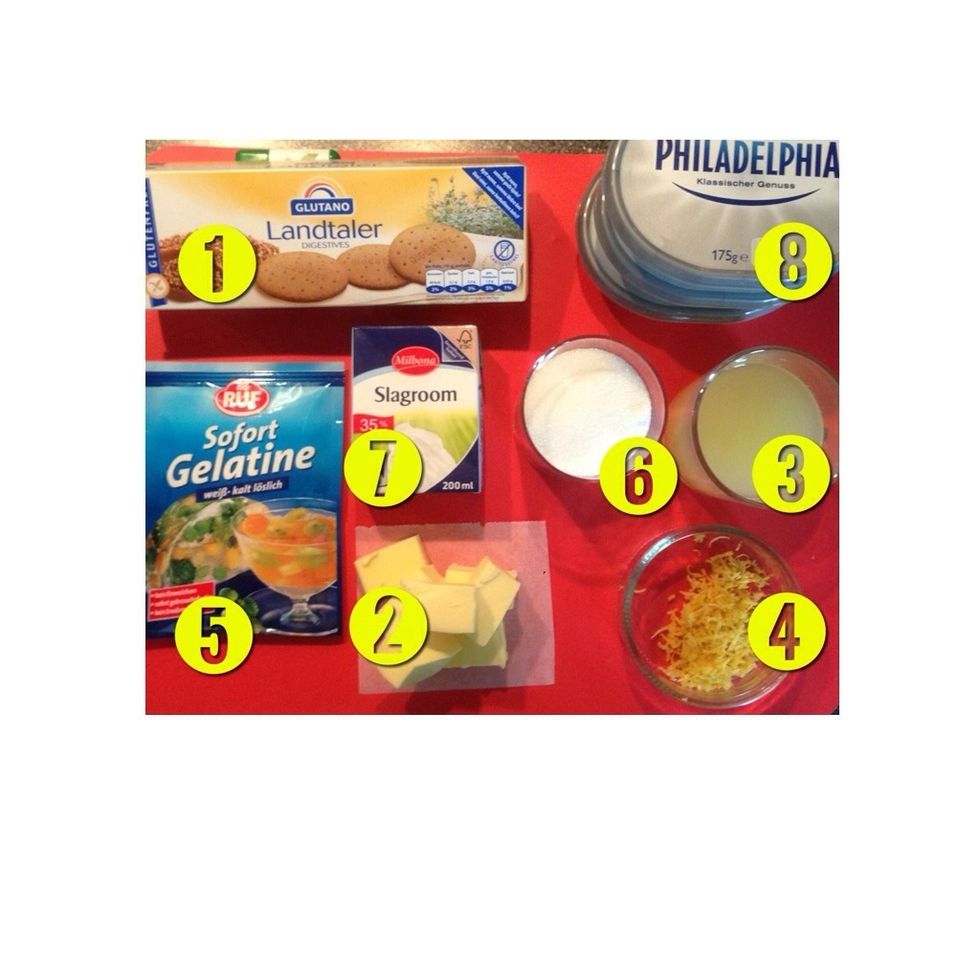 All ingredients lineup. Just eight of them makes preparing of this cake easy and just in 15 minutes.
In food processor crumble (gluten free) cookies and ad softened butter.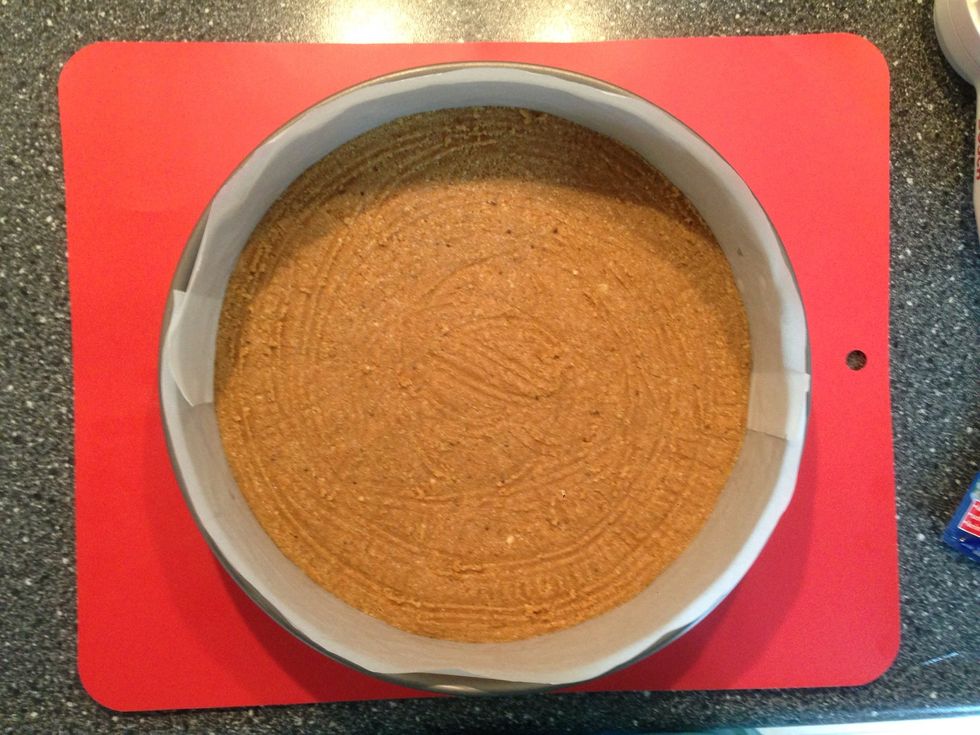 Press mix evenly into the base of a spring form pan. Chill in fridge.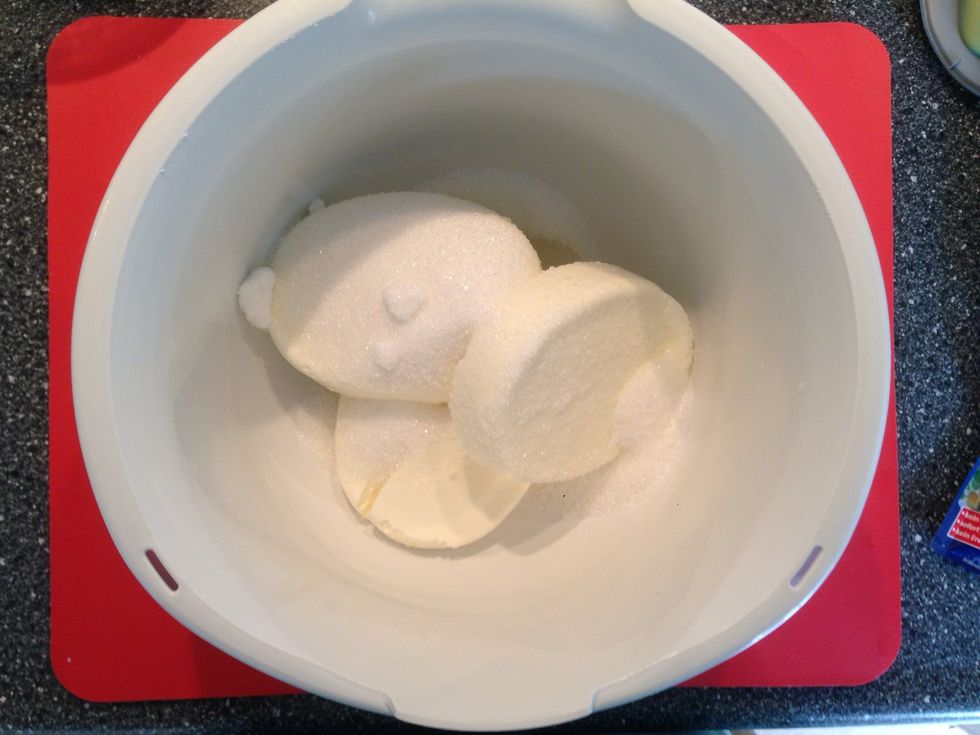 Beat softened cheese with sugar until smooth. Beat in gelatine (mixture) until just combined. Add cream, lemon juice and rind. Continue beating until smooth.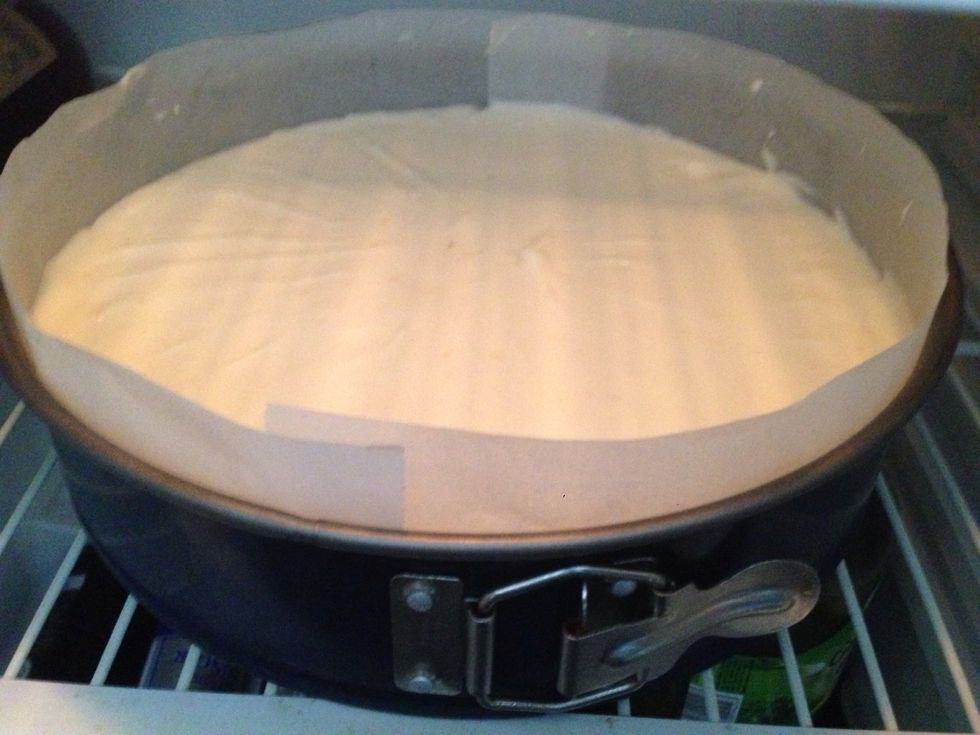 Pour mixture into prepared base and refrigerate at least 3 hours (best overnight).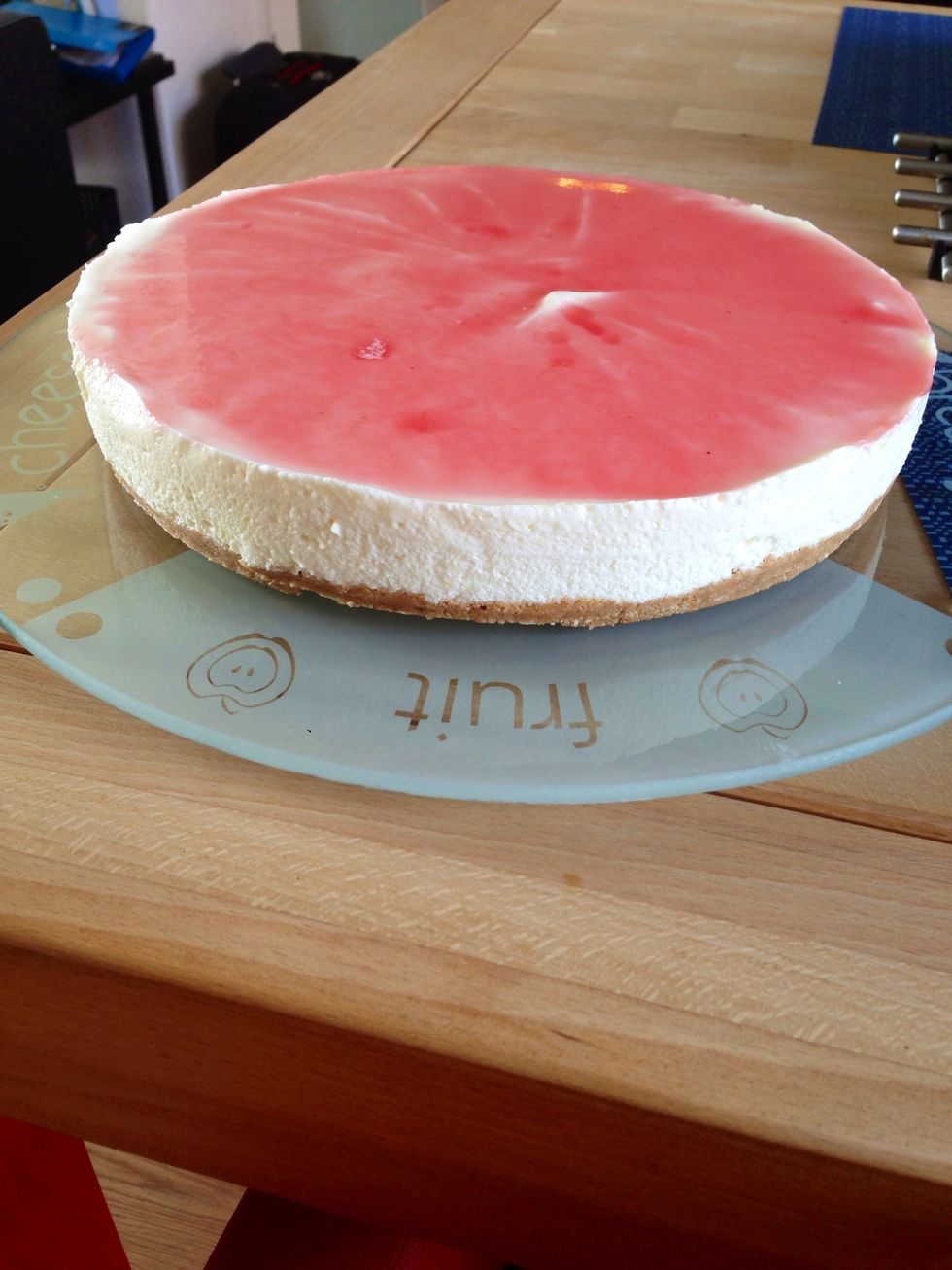 After one hour in fridge, red grapefruit gelatine thin layer was poured on top. When after 2,5 hours cake striped of the form and paper layer, a beauty appears. For while to fridge before pimping …
Pimping: sliced strawberries on circle of grapefruit gelatine.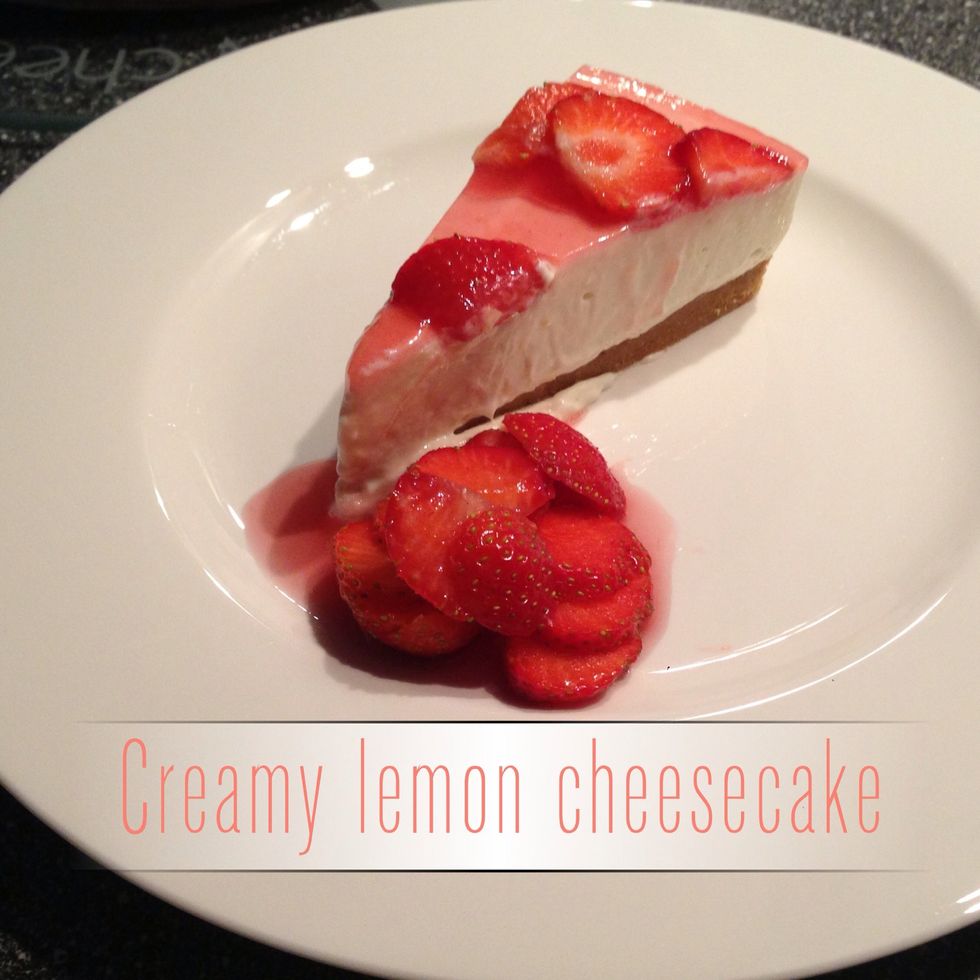 Here final result as served with rest of strawberries. Lemony taste of cake goes well with sweetness of strawberries and slight bitterness of gelo.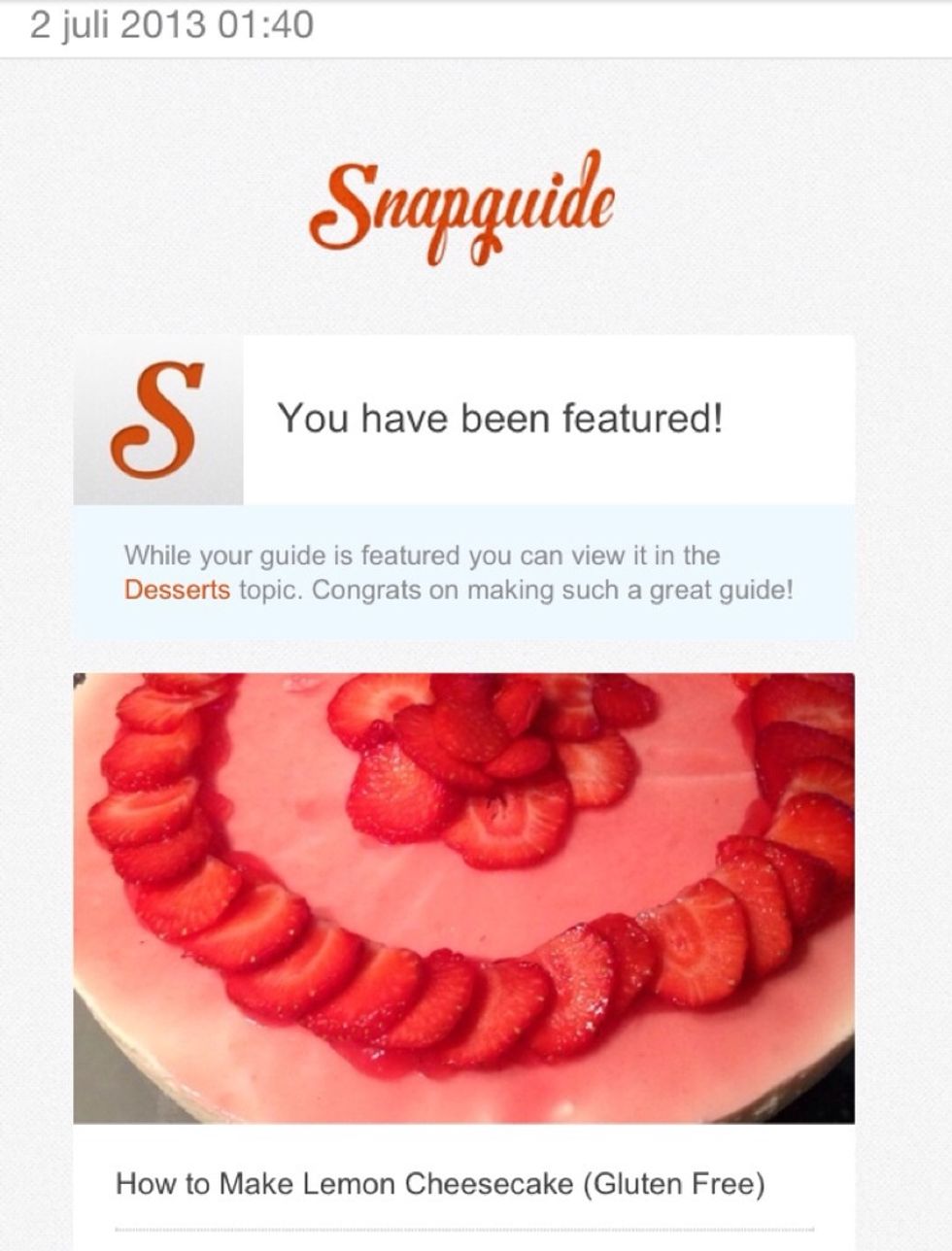 July 2nd, 2013 WOW --- featured in the Dessert section --- thanks!
200.0g 1⃣Sweet biscuit crumbs (gluten free )
100.0g 2⃣Butter, softened
1/4c 3⃣Fresh lemon juice
1.0tsp 4⃣Grated lemon rind
3.0Tbsp 5⃣Instant gelatine (or 3 sheets gelatine)
3/4c 6⃣Caster sugar
1.0c 7⃣Cream
500.0g 8⃣PHILADELPHIA cream cheese, softened