How to make lemon butter salmon with broccoli penne
Day 2 of 31 day superfood challenge. Even if you don't love salmon you'll love this, best salmon I've ever had!
34
This recipe, and more to come are from fitness.com's 31 days of superfood recipes. Check out their site for printable grocery lists and recipe cards. I'm going to try to do them all!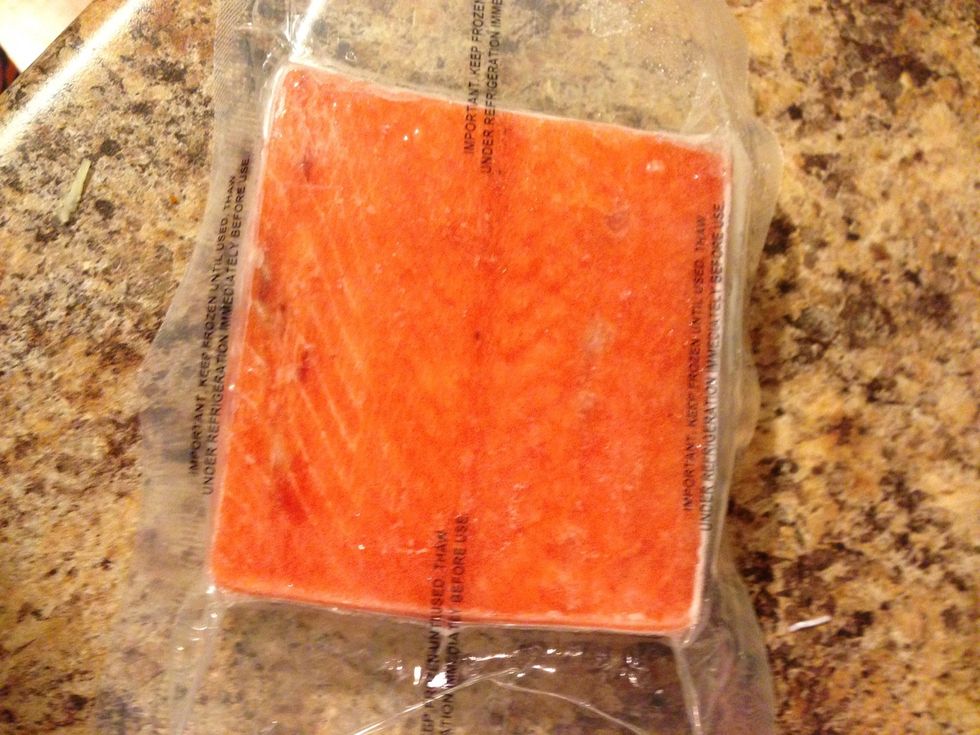 Start with salmon, mine was frozen so to quickly thaw...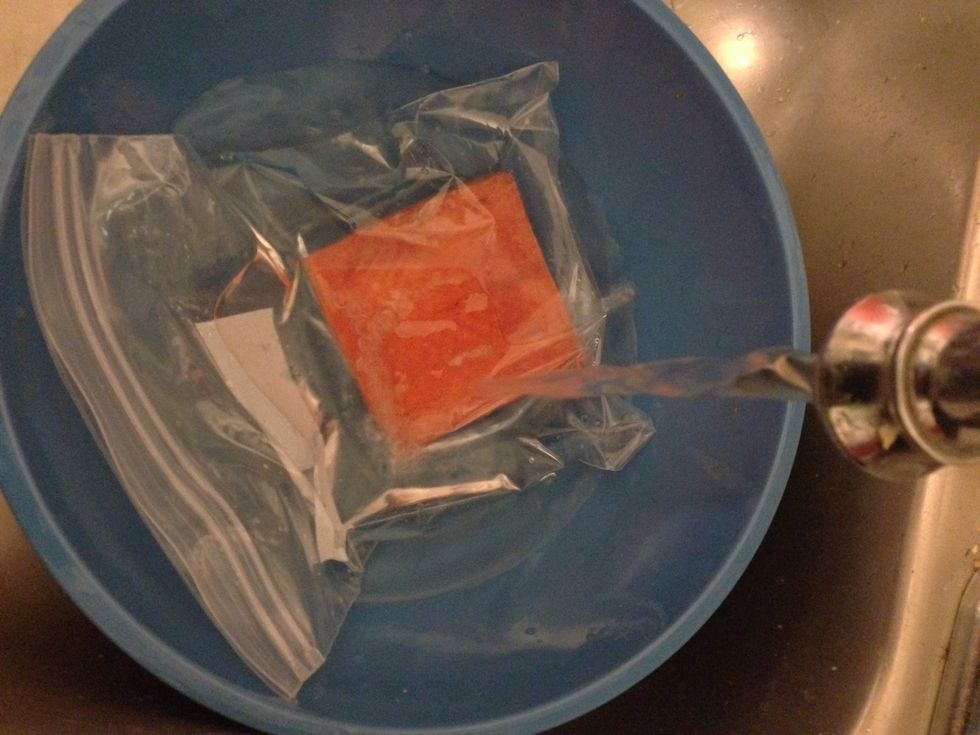 Put in a ziploc bag and run under cold water for 15-20 minutes. Don't use hot water!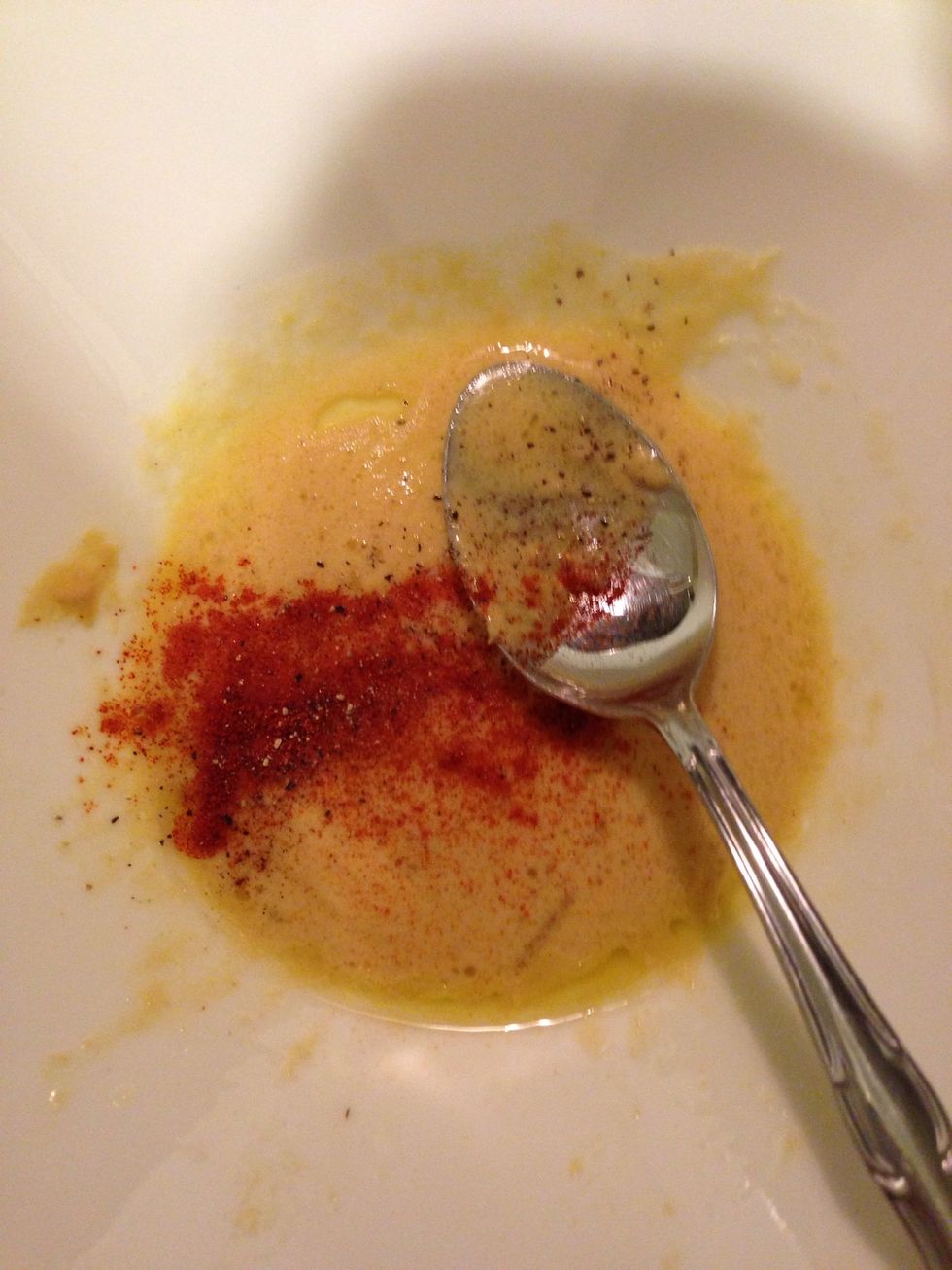 This wasn't part of the original recipe but I wanted a little sauce on the salmon. Lemon juice, Dijon mustard, paprika, and a little olive oil. Mix up well.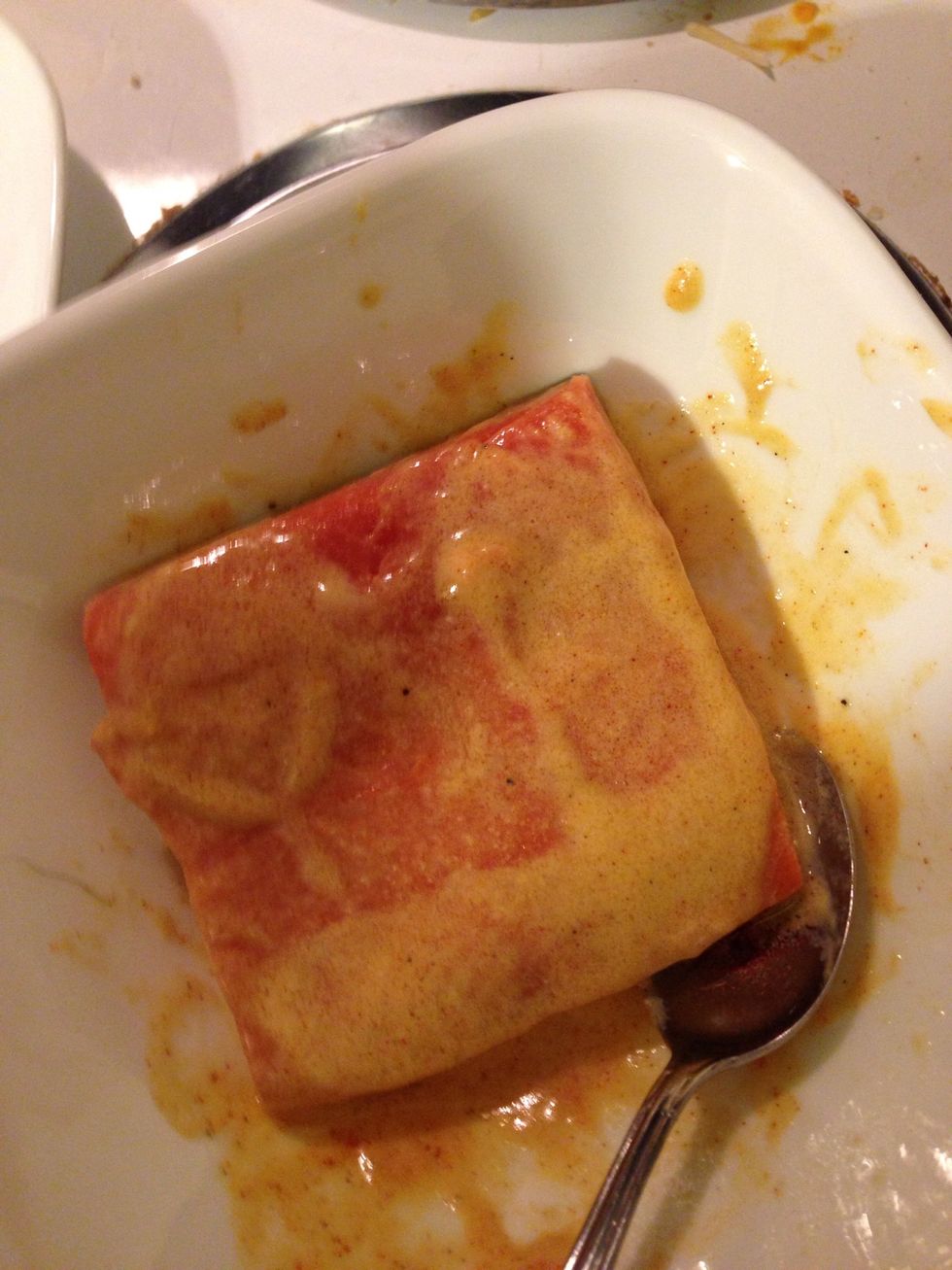 Spread over salmon and let sit for about 15 minutes.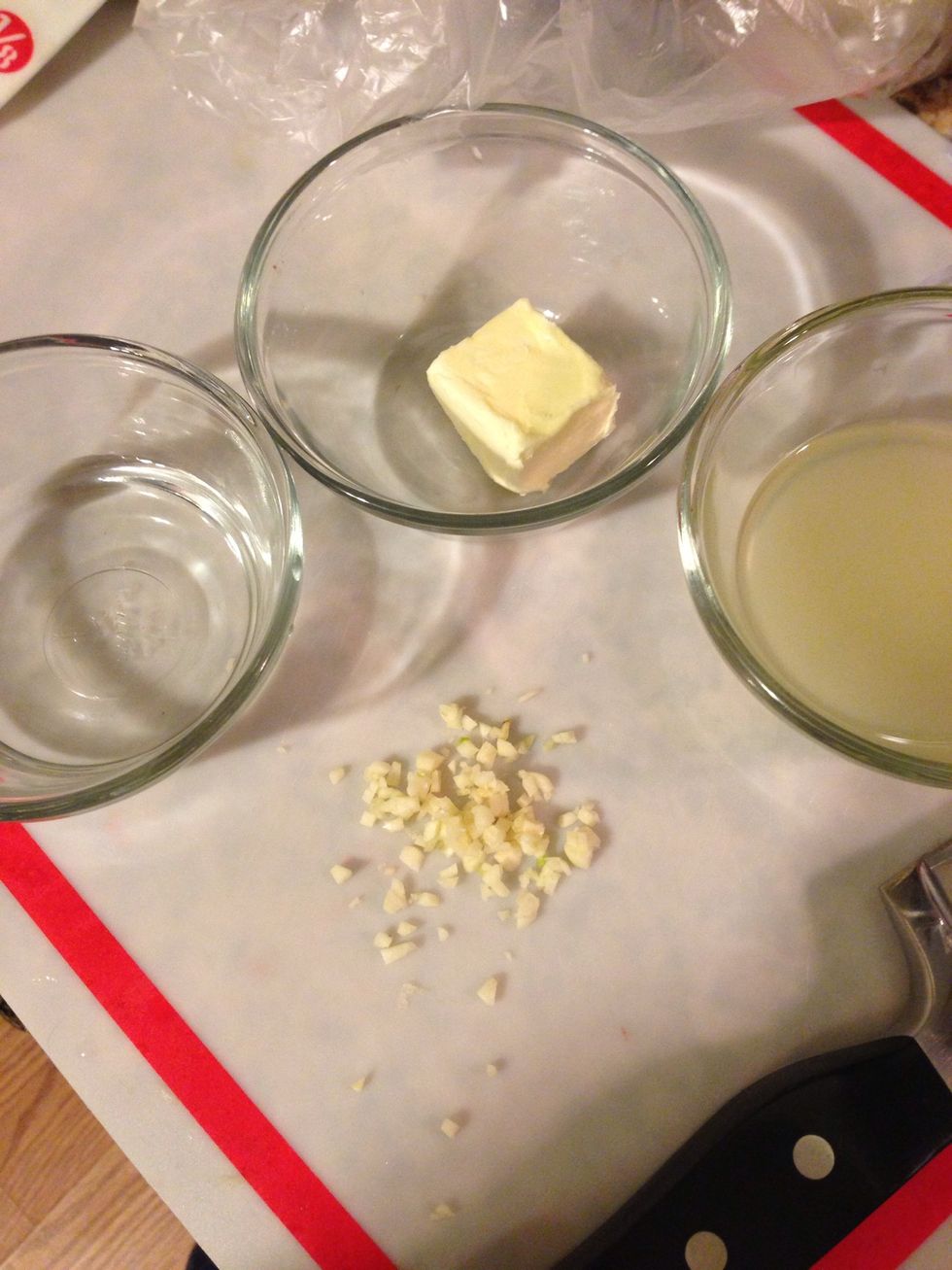 While that's sitting get the lemon butter sauce ready. Mince 1 clove of garlic, juice 1 lemon, melt 1 tablespoon of butter, and get 4 tablespoons of water.,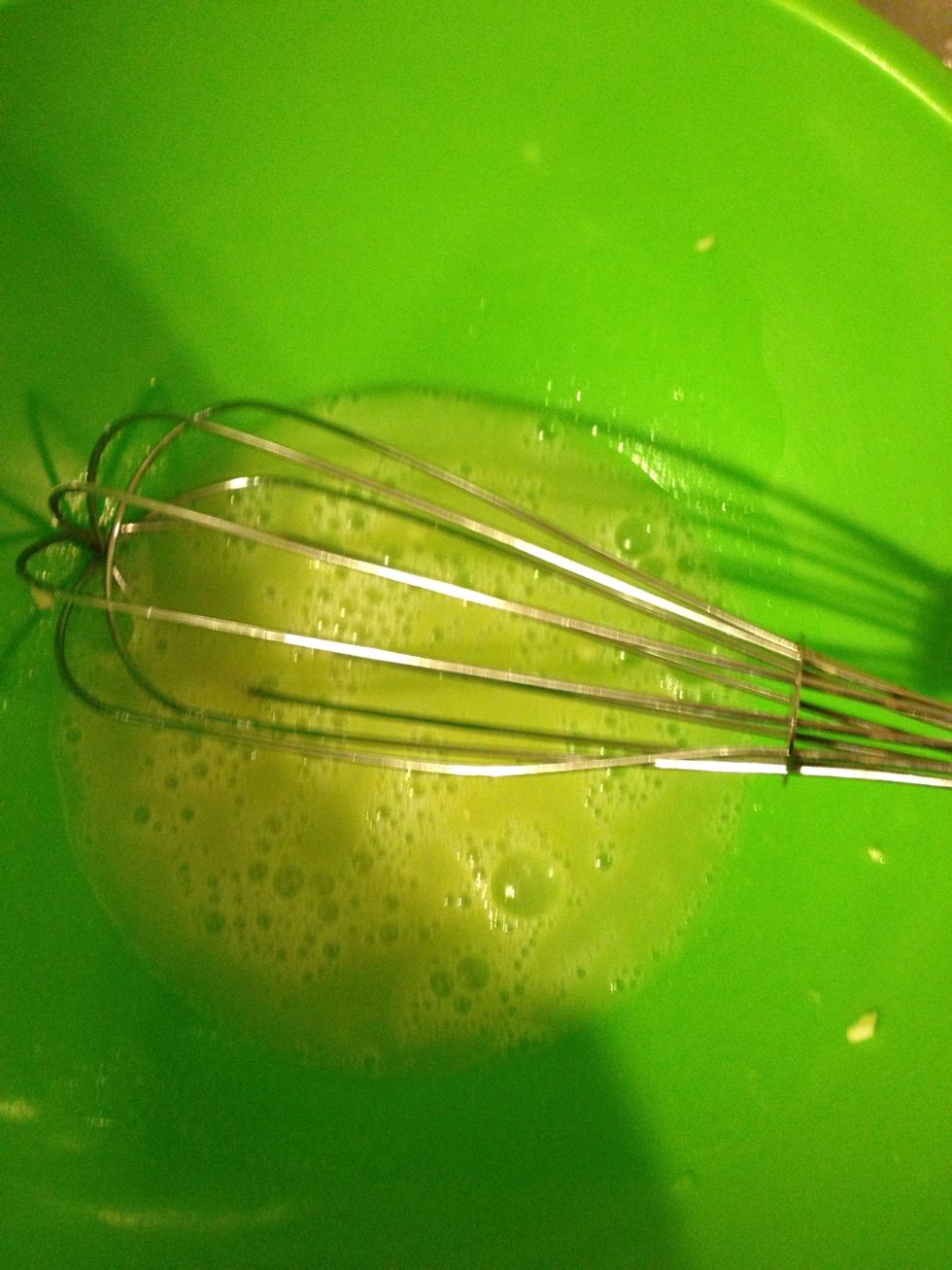 Whisk all those ingredients together.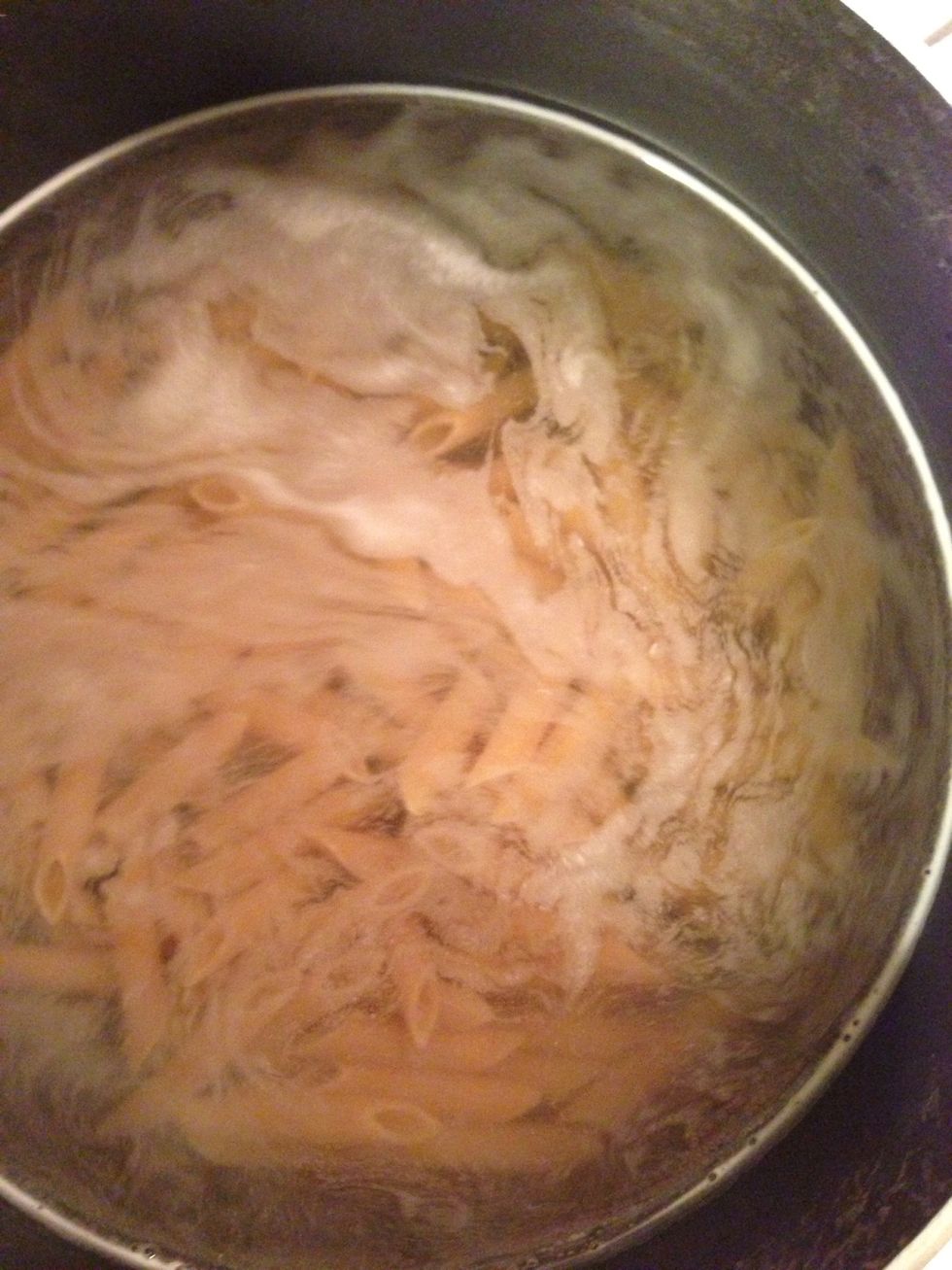 Cook pasta according to package.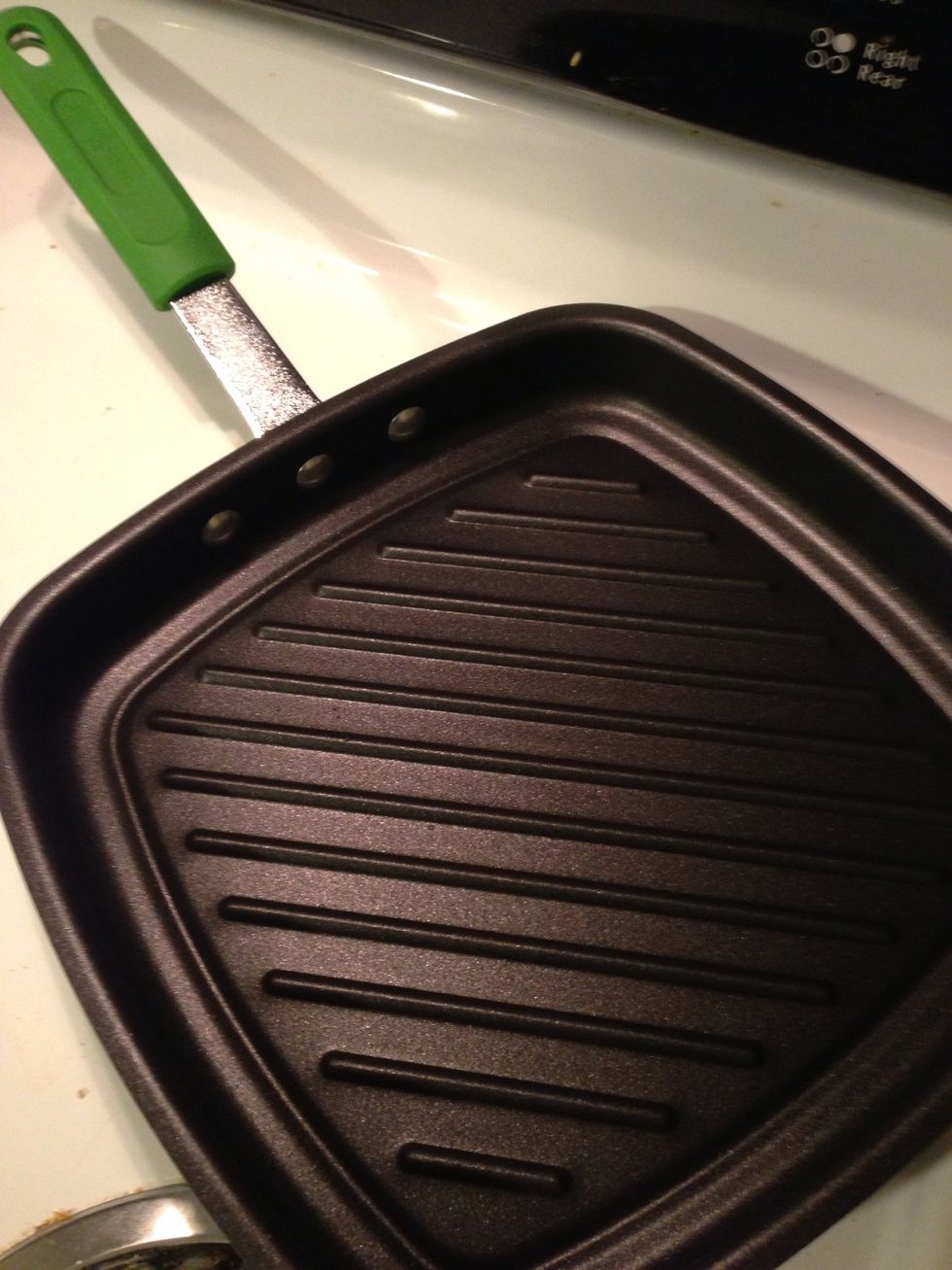 To cook the salmon I'm trying out my new grill pan, never used before! Heat up the pan to medium heat until a drop of water sizzles.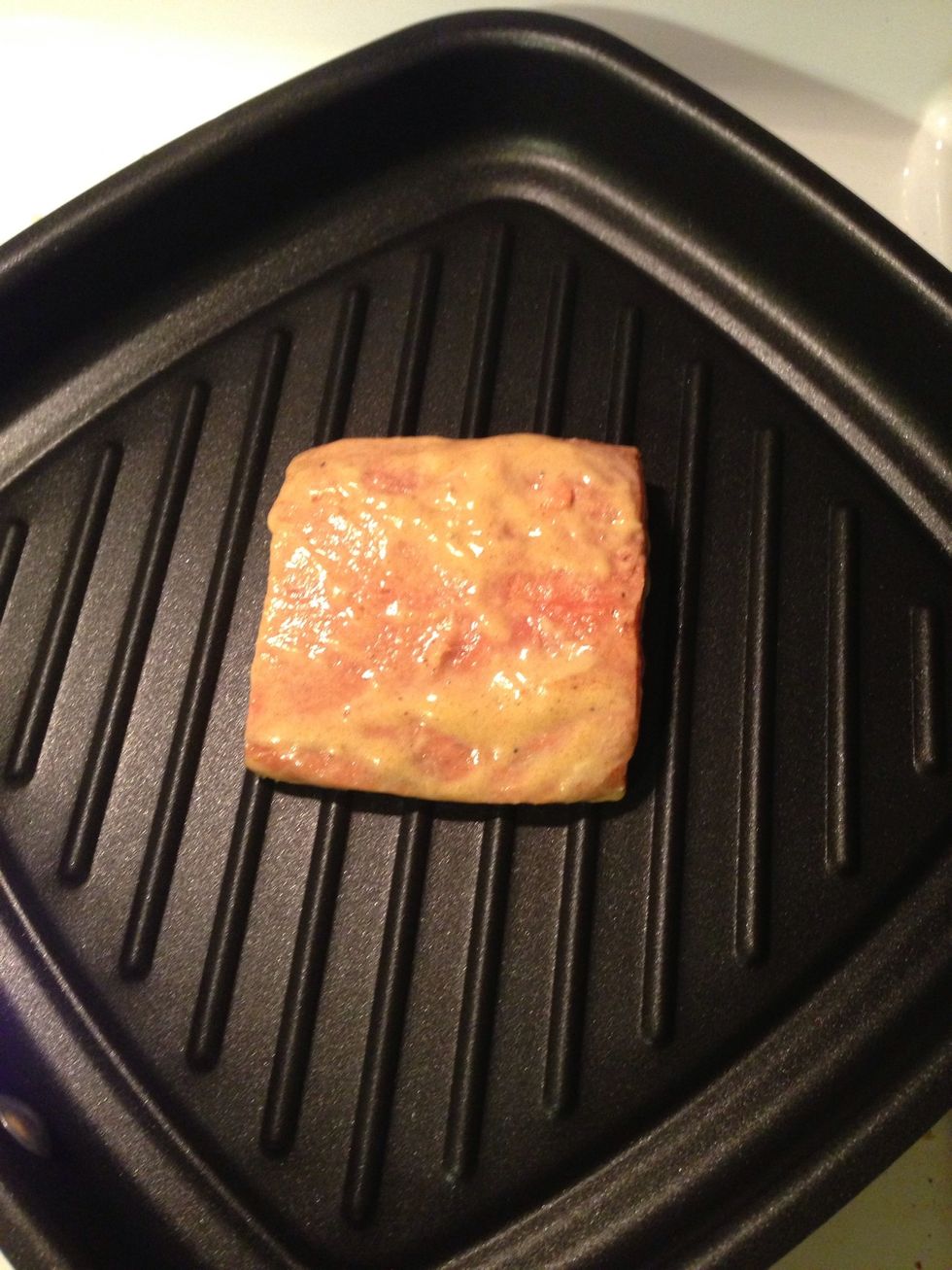 Start cooking salmon. Let cook 2 minutes.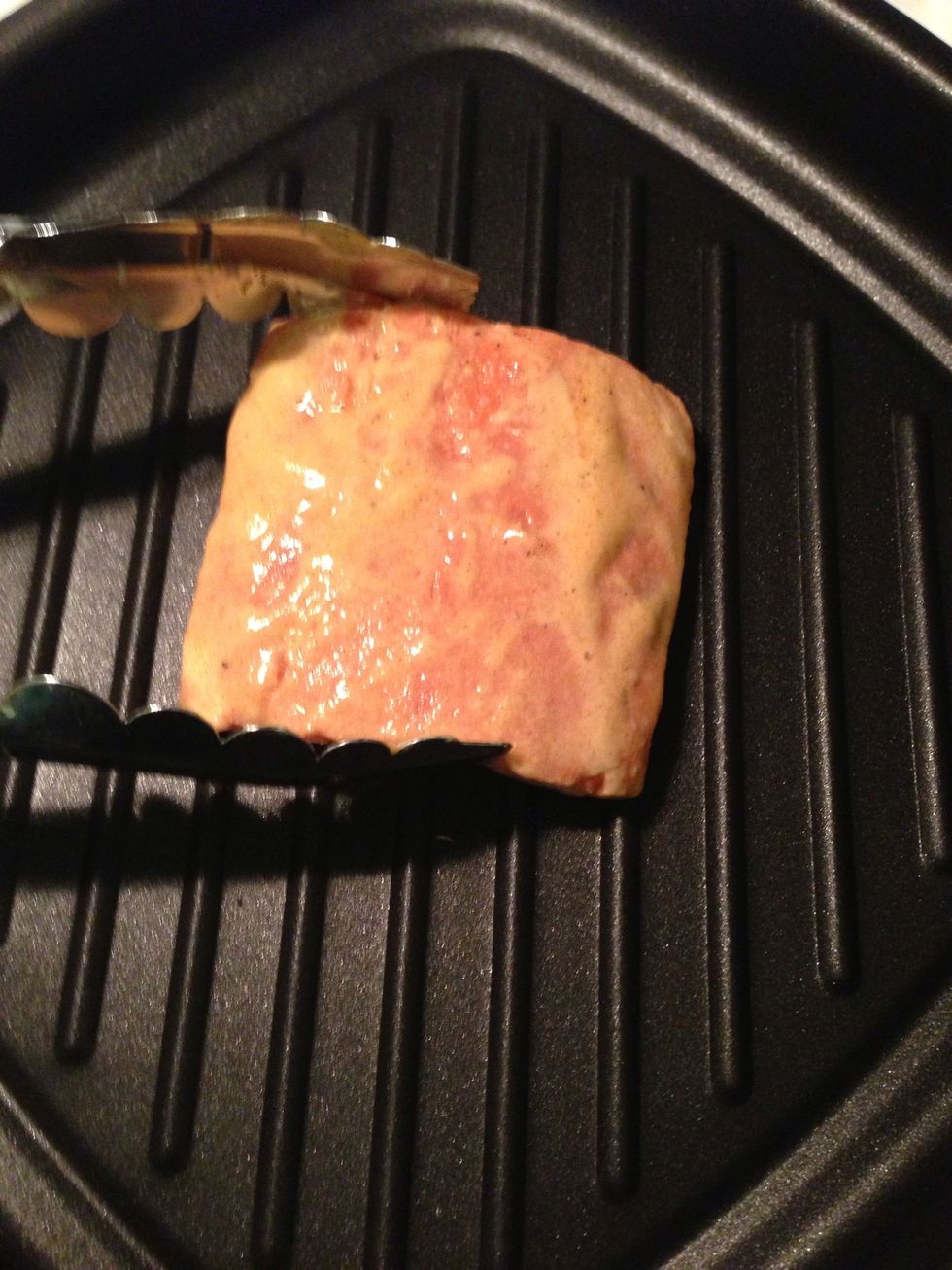 Then turn 90 degrees and cook two more minutes.
Flip salmon and repeat same 2-min, 2-min process.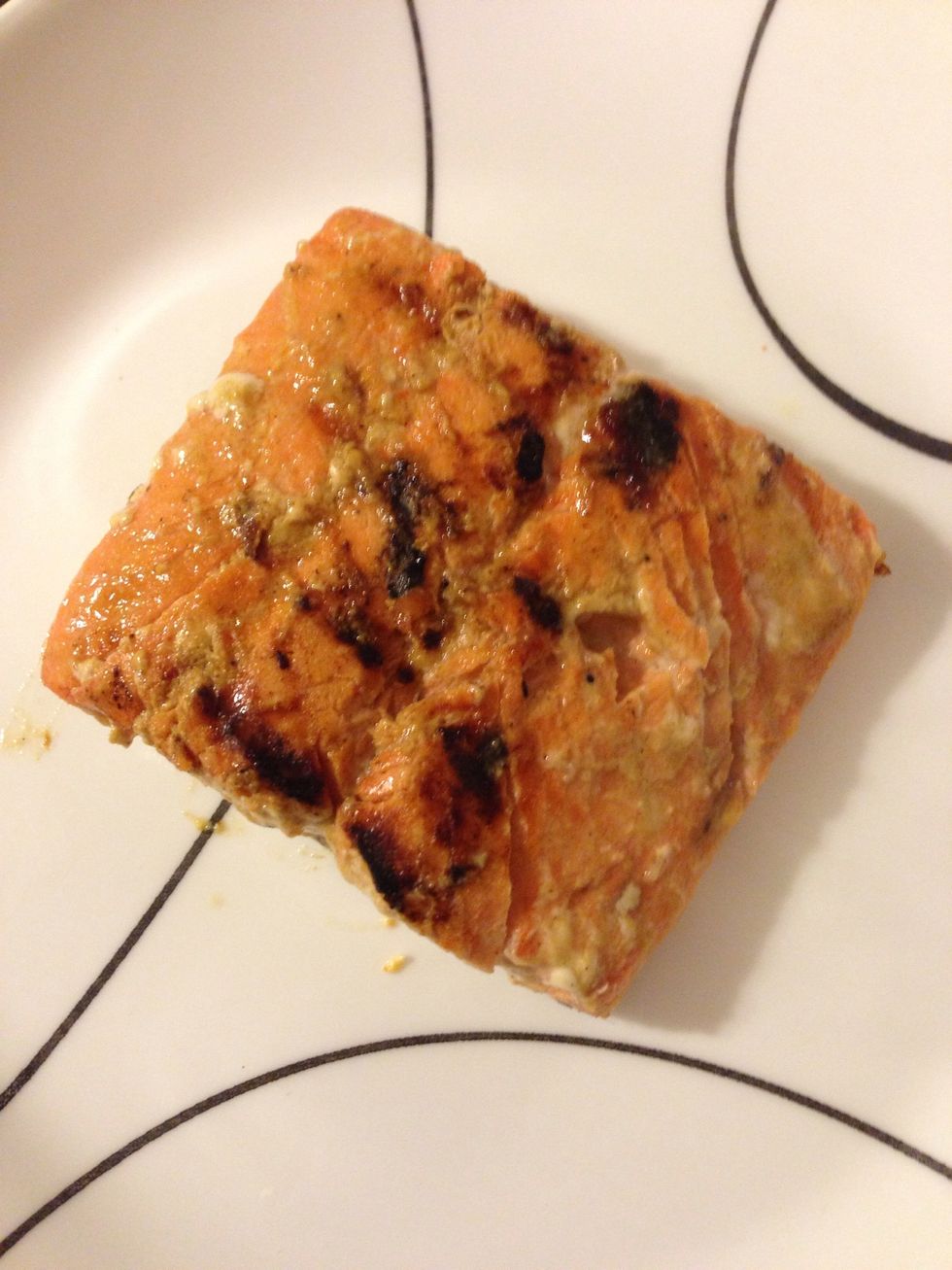 I think it's hard to tell when salmon is done. Don't want it to be hard, but not soft either. This is what mine looked like when finished for reference.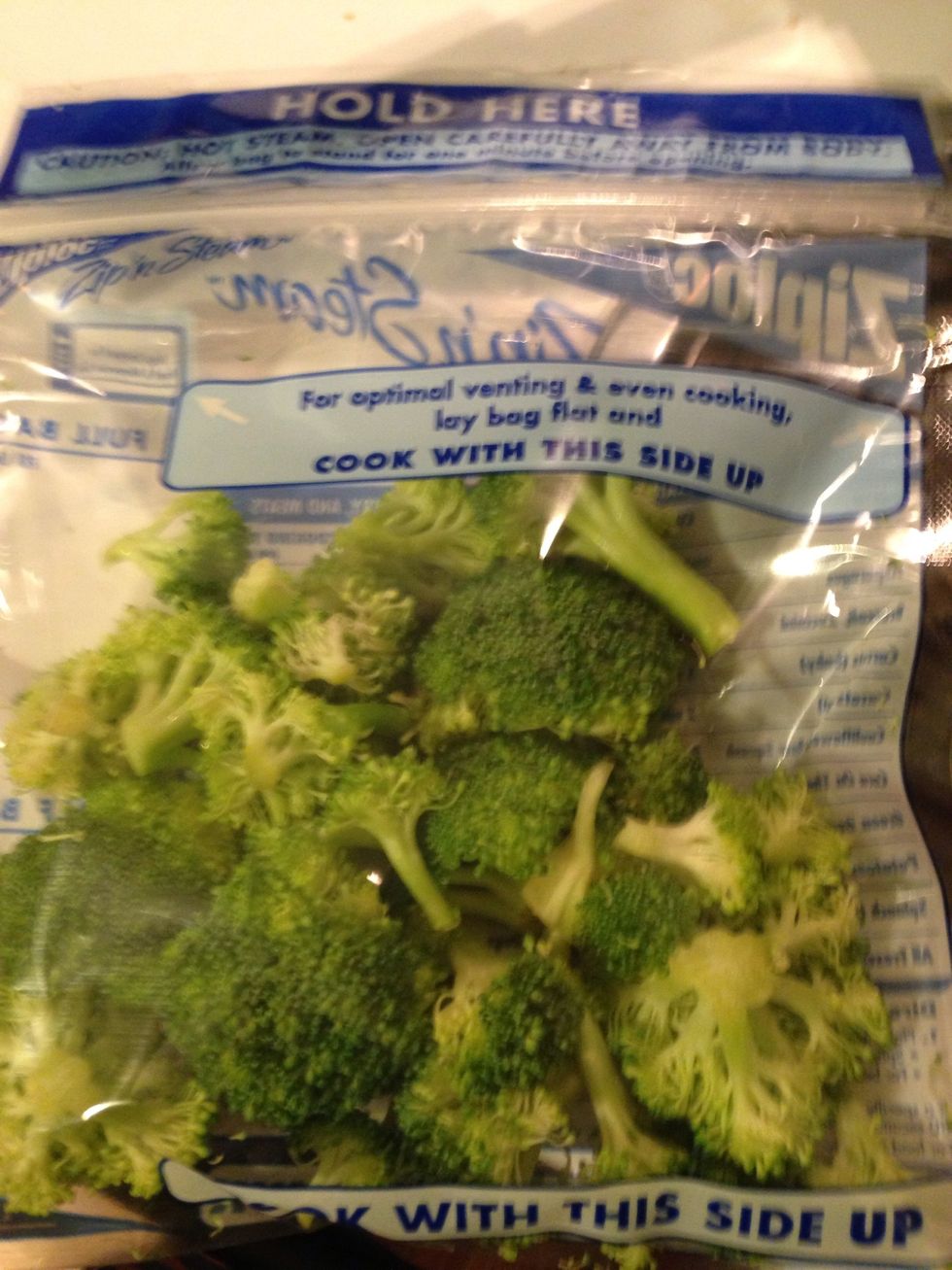 Steam broccoli. I used a ziploc steam bag. These are epic. Just 1.5 minutes in the microwave and broccoli is perfectly steamed.
Mix penne and broccoli together.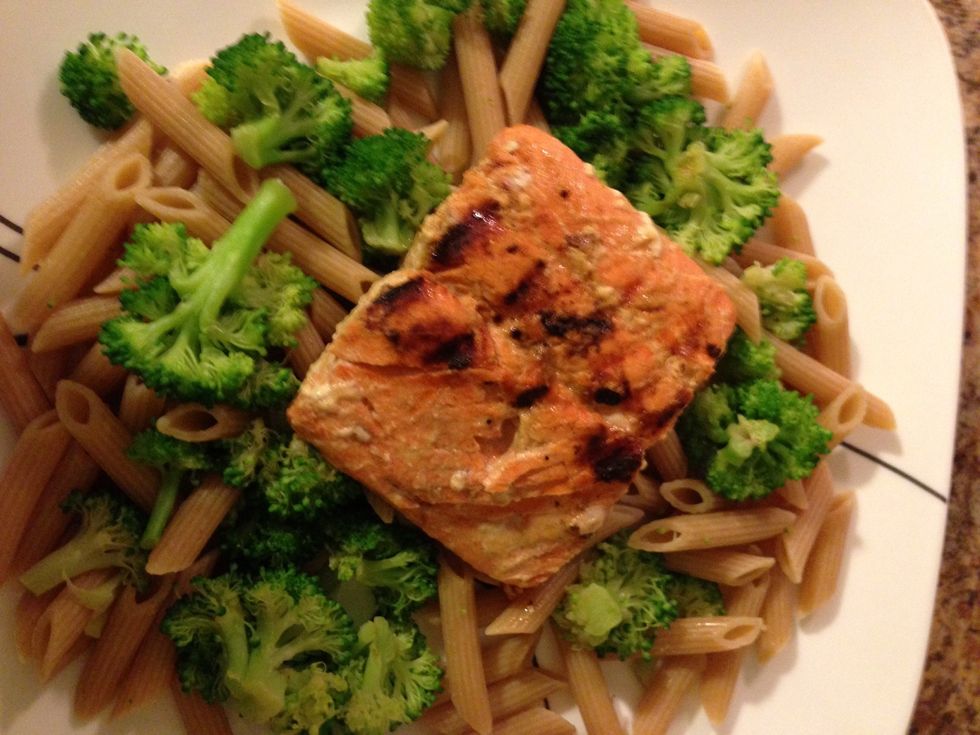 Plate pasta and salmon.
Drizzle lemon butter sauce over all.
Mmmmmm enjoy!
4.0oz Salmon
3.0oz Whole wheat penne pasta
1.0 Lemon
1.0Tbsp Butter
4.0Tbsp Water
1/2c Broccoli
1.0 Clove Of garlic
Whitney York
Busy teacher, tech specialist, and grad student. Not a lot of time to cook but I love it!