Preheat oven to 350 degrees Fahrenheit.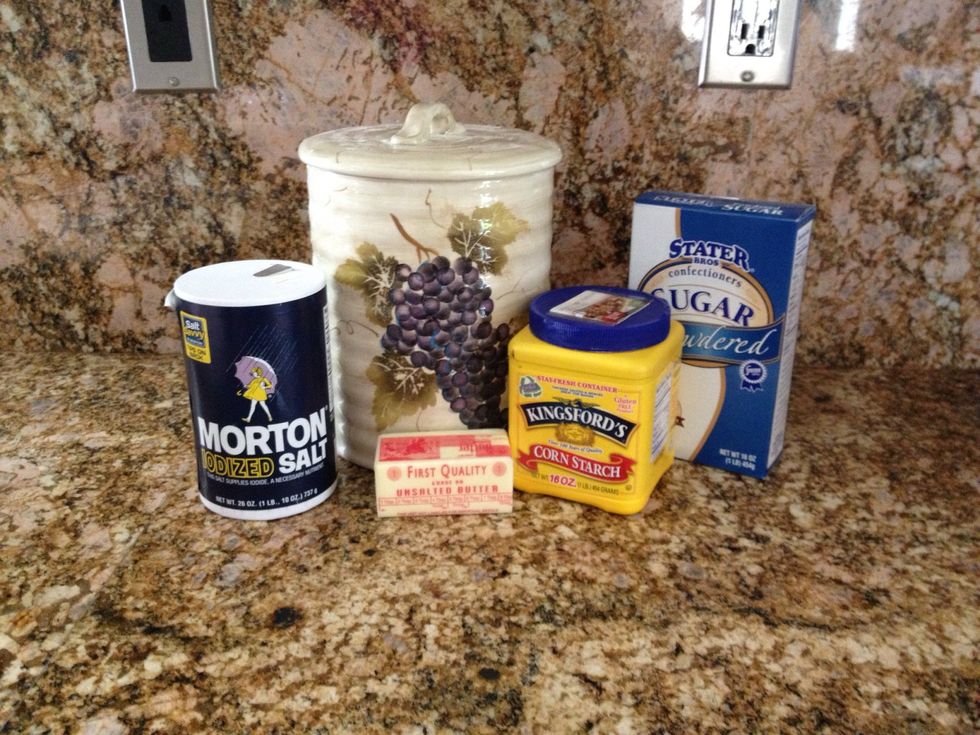 Gather your supplies for the crust.
Combine the flour, confectioners' sugar, cornstarch, and salt in a medium bowl. Add the chilled butter and mix until the ingredients begin to come together in small clumps.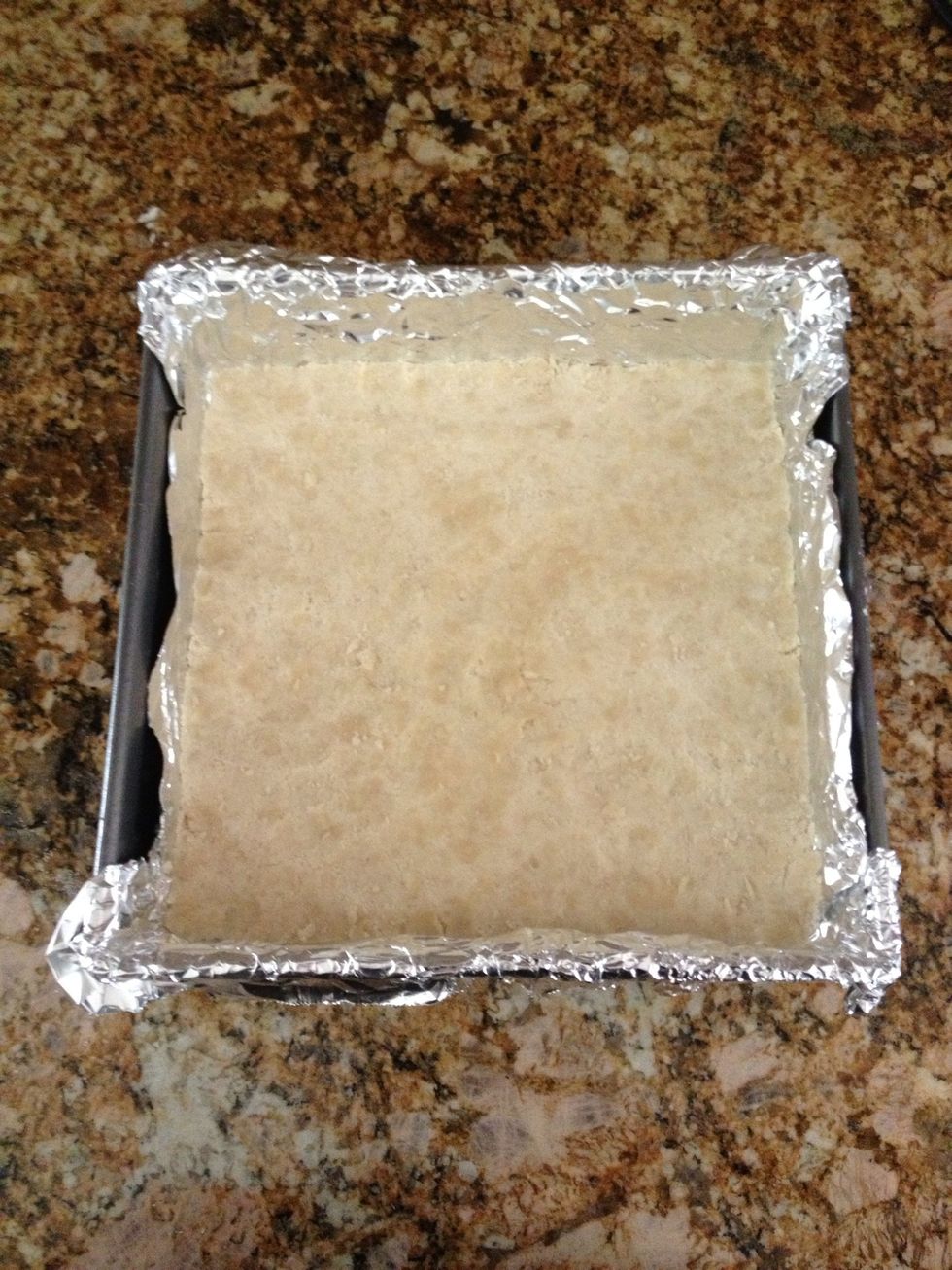 Prepare an 8 inch square pan by lining it with aluminum foil, making sure at least one inch overhangs on each side. Evenly sprinkle the mixture on the bottom of the pan and press with your fingertips.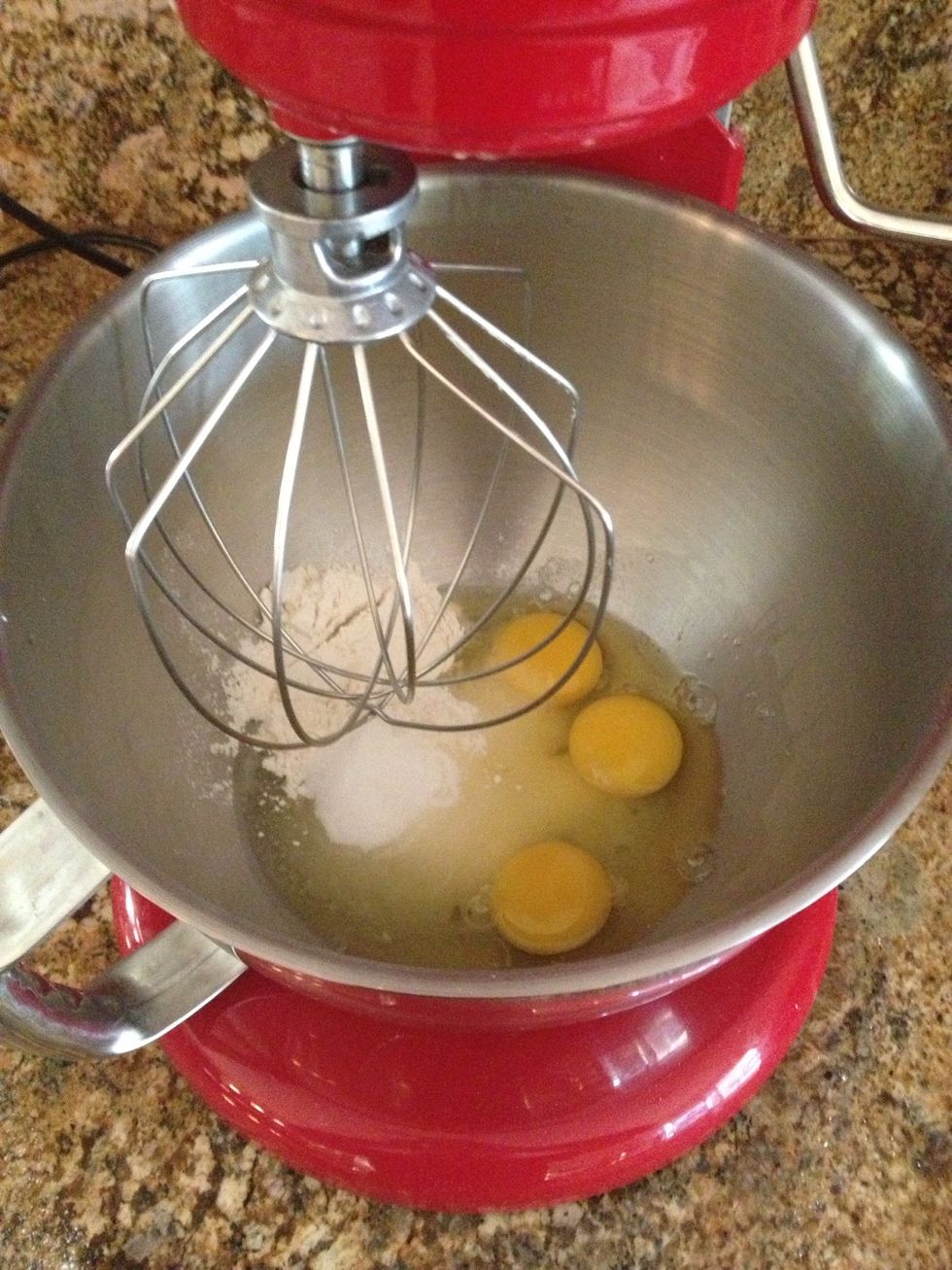 Bake the crust for 15-20 minutes, or until light golden. While it's in the oven, whisk together the sugar, eggs, flour, and salt until smooth. Whisk in the lemon zest and juice.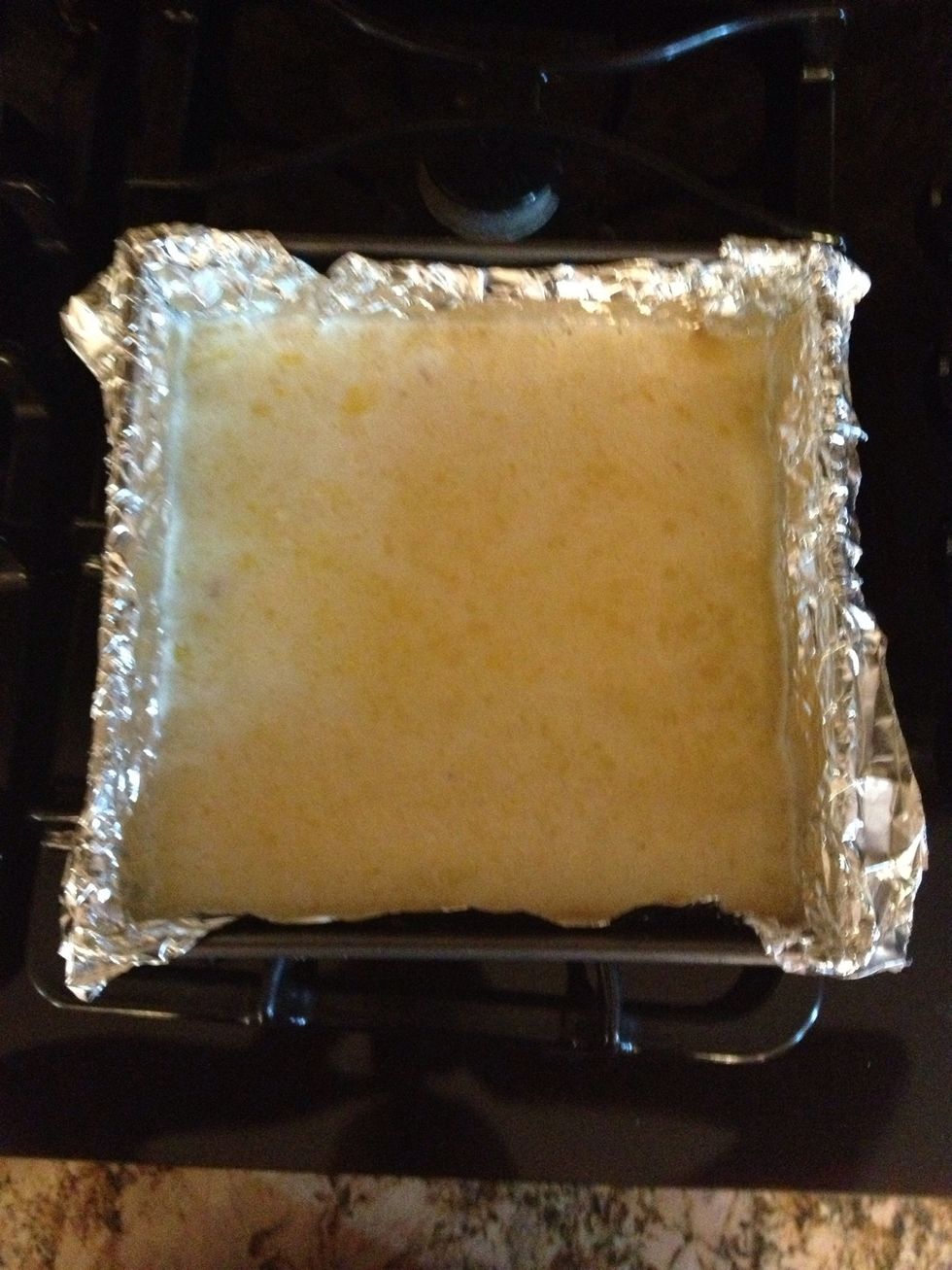 When the crust is done, reduce the oven temperature to 300 degrees. Pour the filling onto the still warm crust and return it to the oven. Bake until the filling is just set in the center.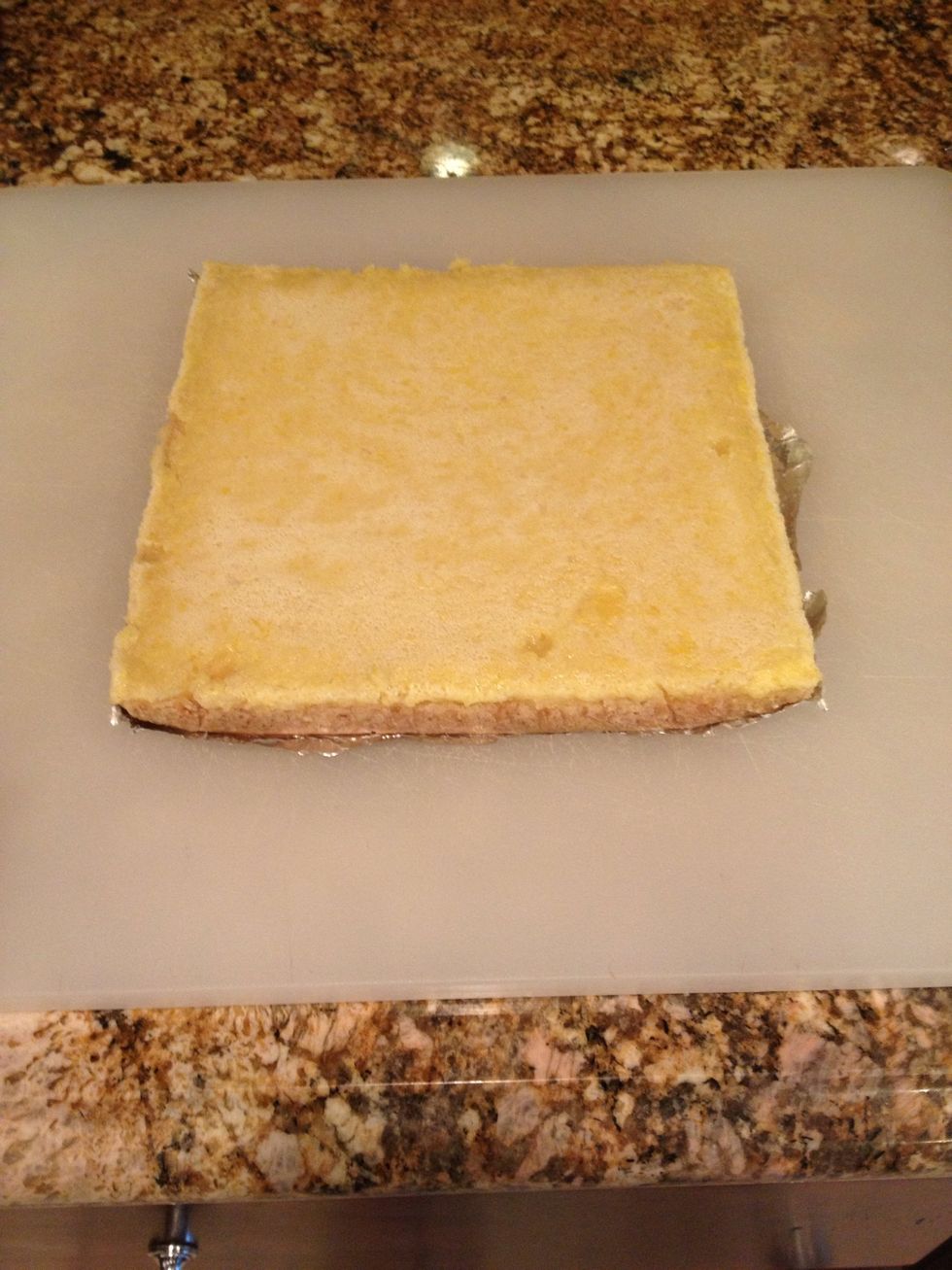 Transfer the pan to a wire rack until its completely cool. Lift the foil from the pan onto a cutting board.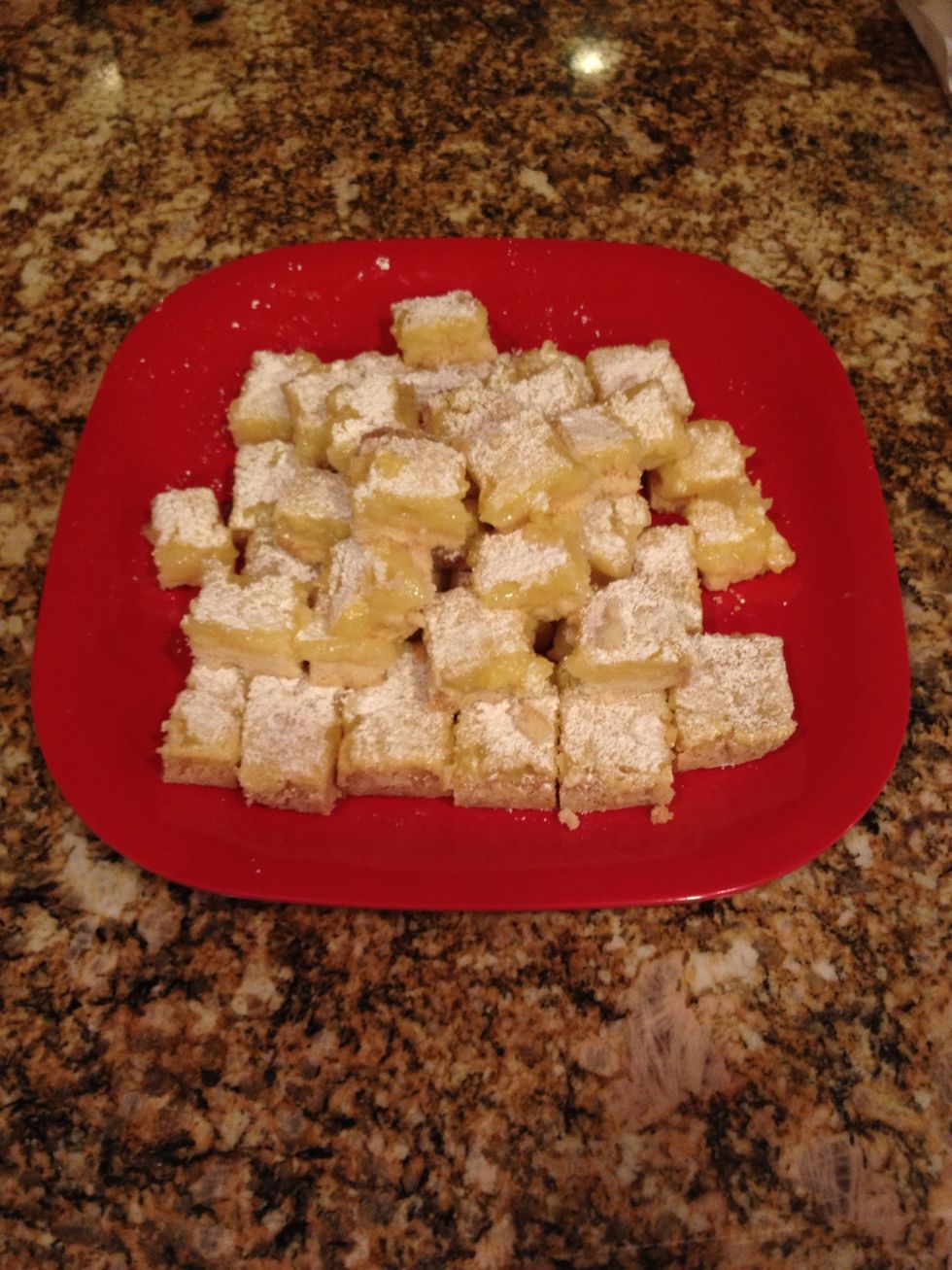 Dust with confectioners' sugar and cut into small pieces.
Enjoy!
For the crust:
1.0c All-purpose flour
1/3c Confectioners' sugar
2.0Tbsp Cornstarch
1/4tsp Salt
7.0Tbsp Chilled, unsalted butter
For the filling:
1.0c Sugar
3.0 Eggs
3.0Tbsp All-purpose flour
Pinch of salt
1.0tsp Lemon zest
1/2c Strained, fresh lemon juice
Confectioners' sugar for dusting