Preheat oven to 350 degrees Fahrenheit 🔥 Then grease the glass pan with a nonstick spray, or butter :)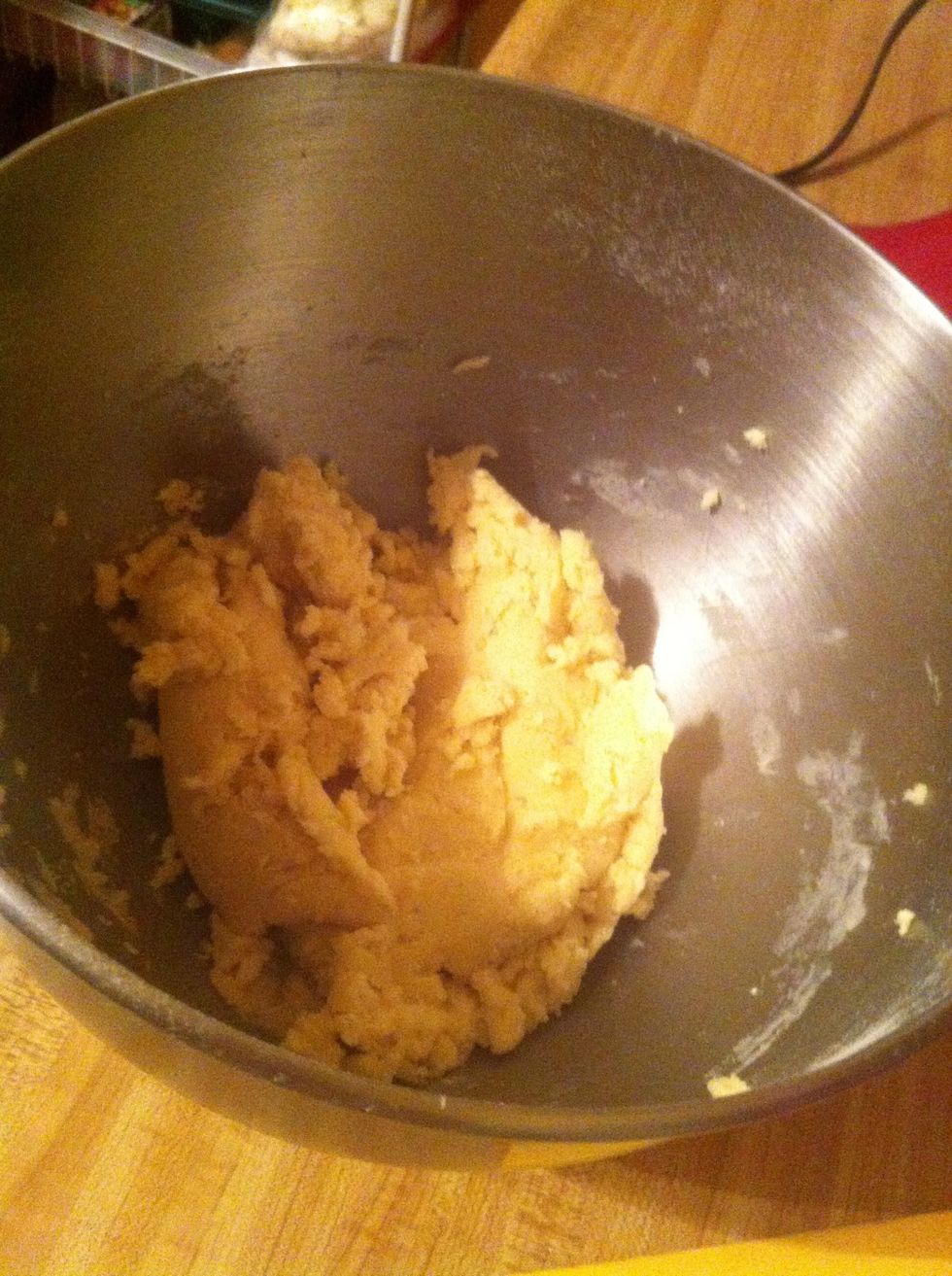 Mix the 1 cup butter, 1/2 cup sugar, and 2 cups flour until it turns into dough.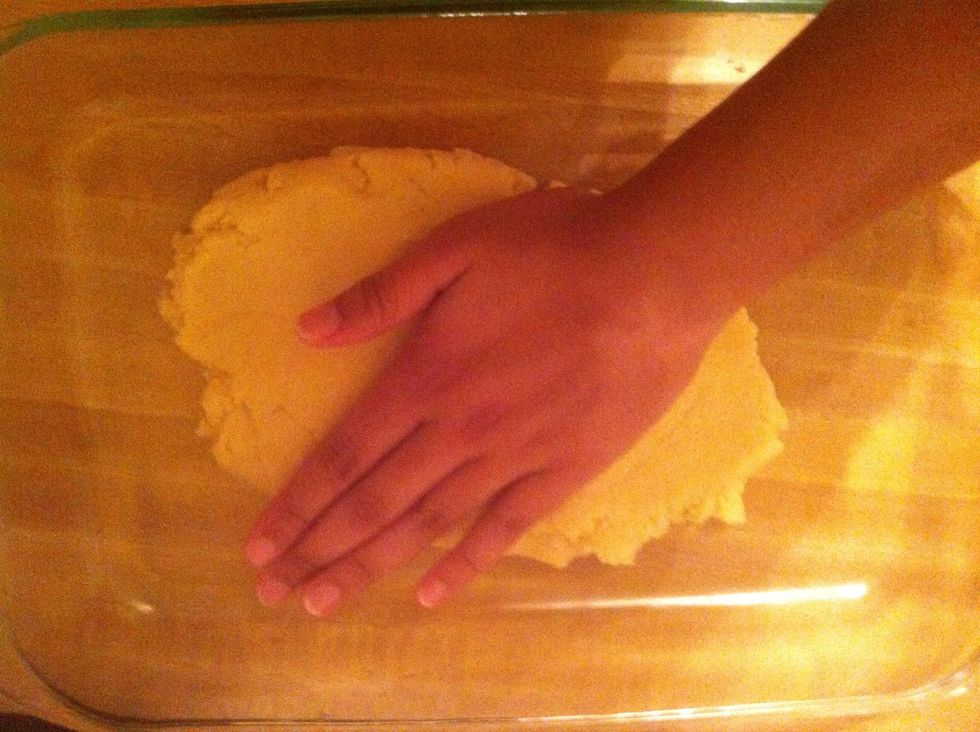 Using the glass pan, place the dough into the center.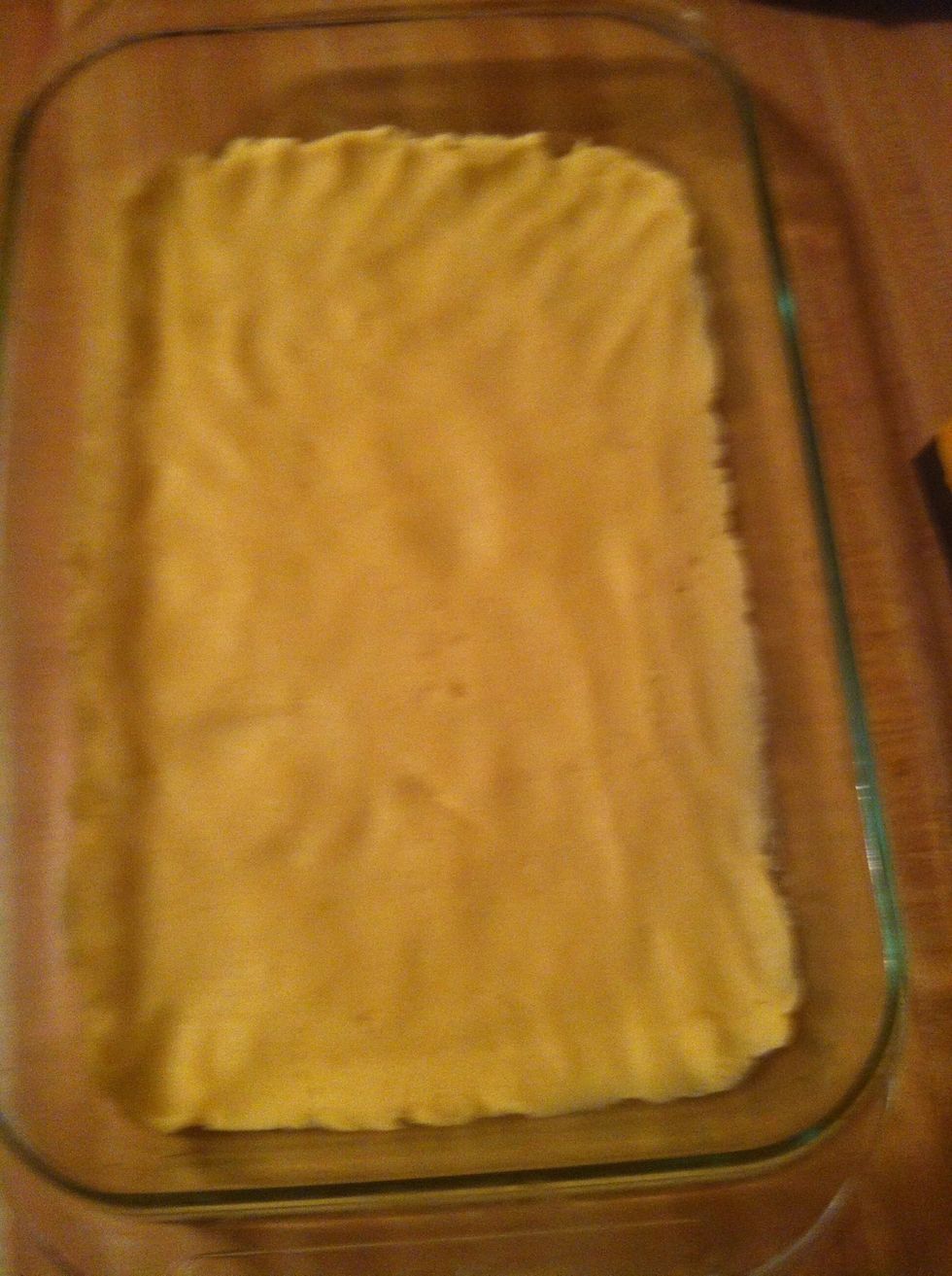 Using your hands, flatten out the dough until the whole area is covered.
To get the dough to be a bit more even, you may use a piece of foil or parchment paper and rub back and forth. (optional)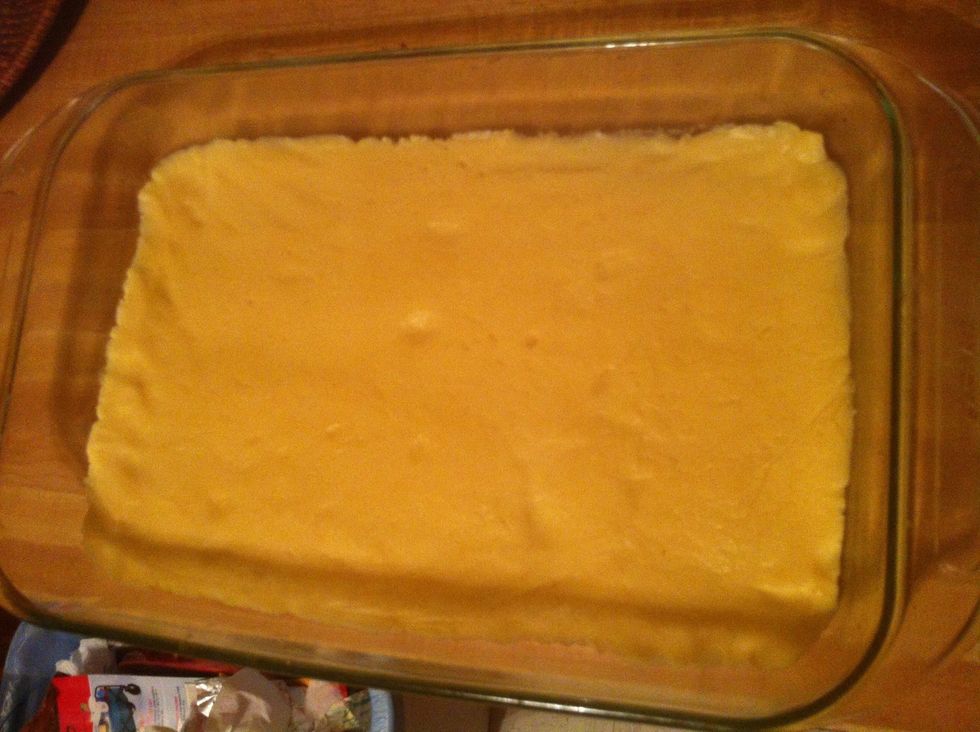 Although not perfect, the dough looks a lot smoother :)
Place the pan in the oven, baking for 15-20 minutes :)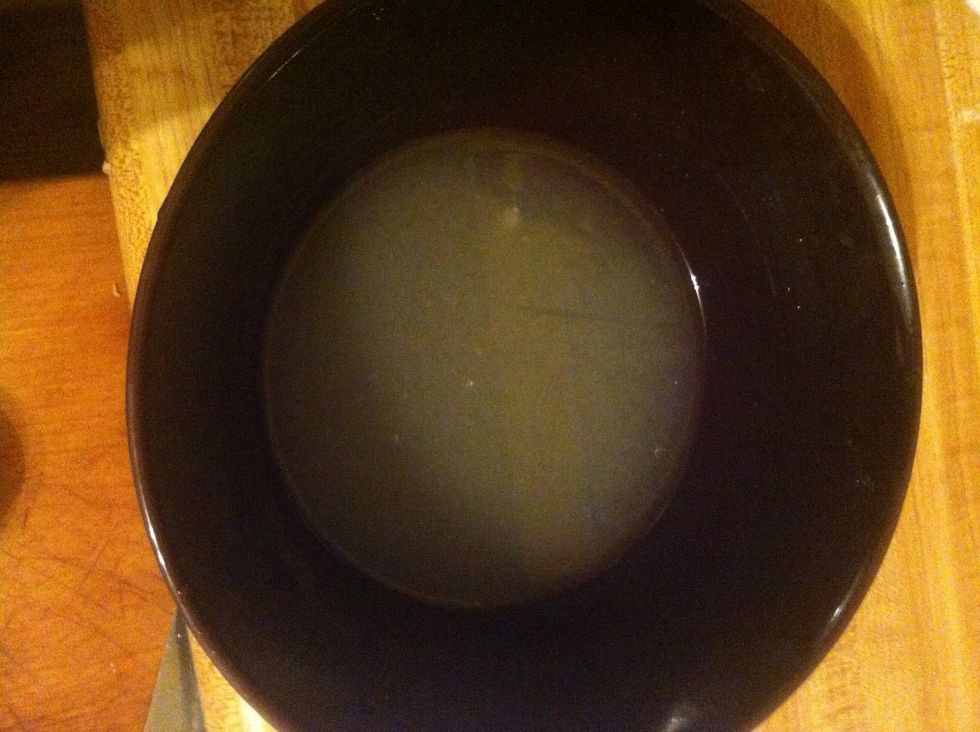 While baking the base, grab the two lemons and cut in half. Juice the lemons, allowing for the juice to fall in a bowl. If any seeds fall in, make sure to take them out! :)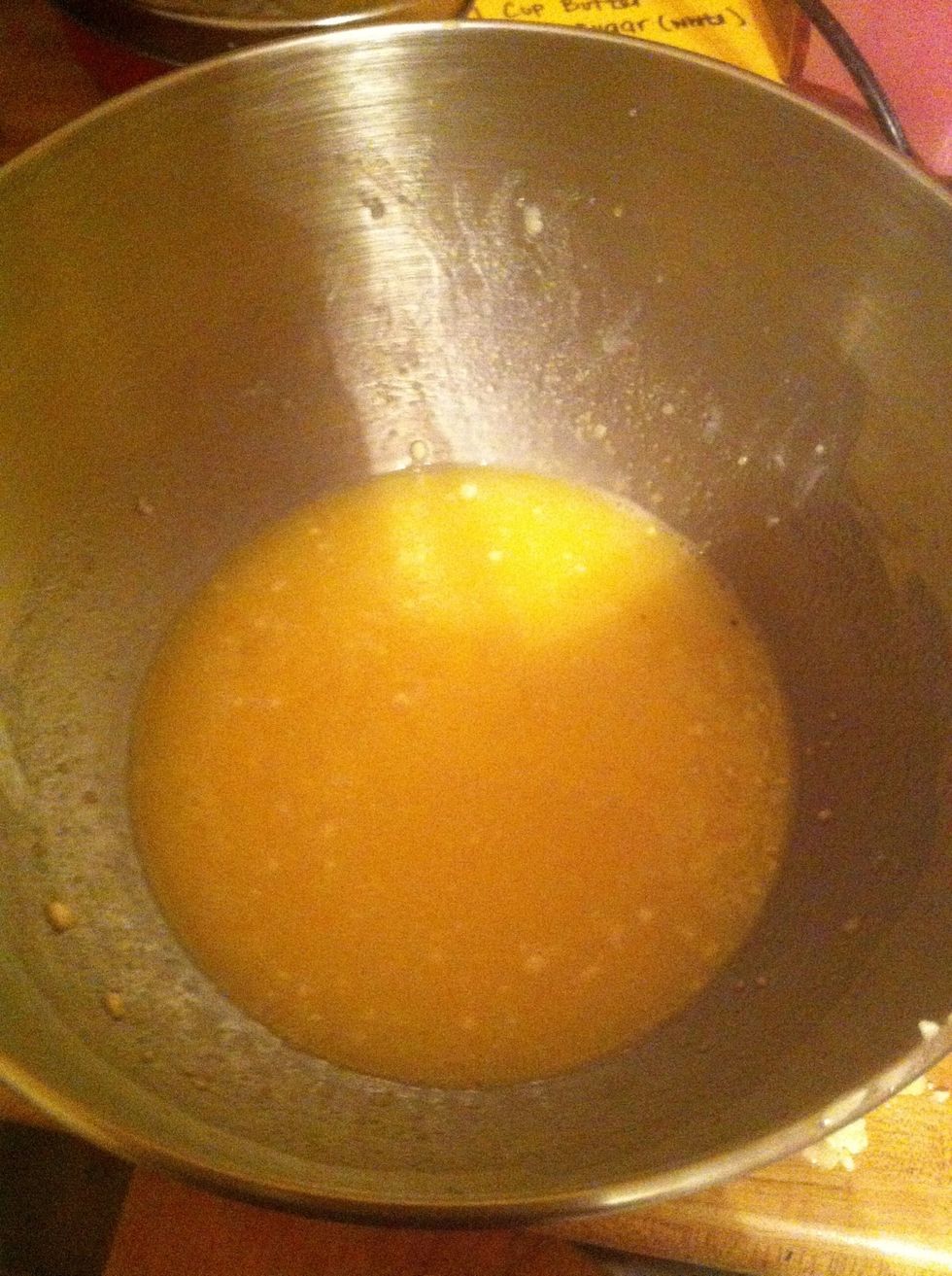 Then, in a separate bowl mix in the 4 eggs, 1 1/2 Cups sugar, 1/4 cup flour, and the lemon juice. If the mixture looks a bit clumpy from the flour and sugar, it's perfectly fine! 😊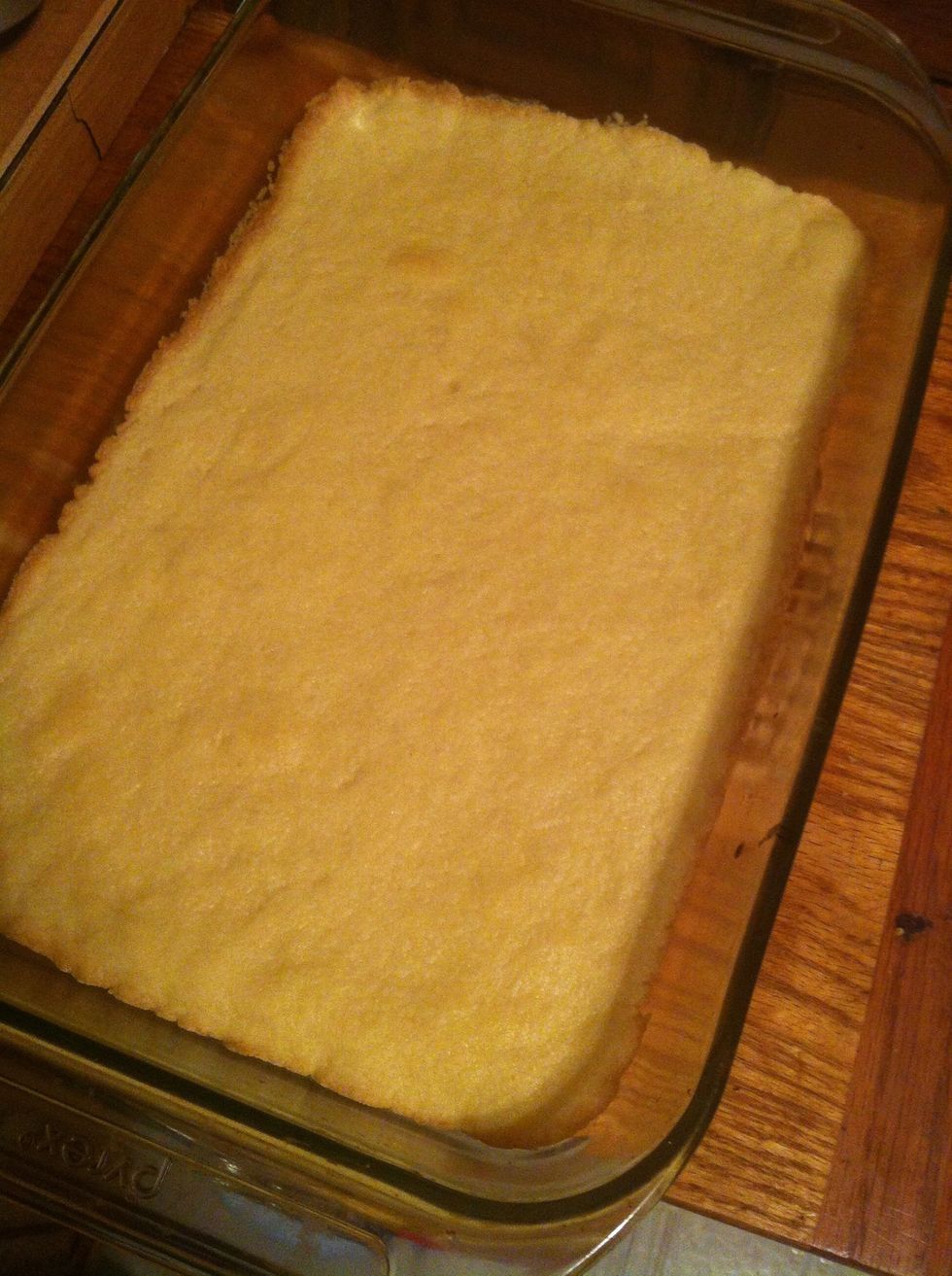 Take out the base from the oven! :) if you would like to make it a more golden color, you are free to keep it in the oven a bit longer.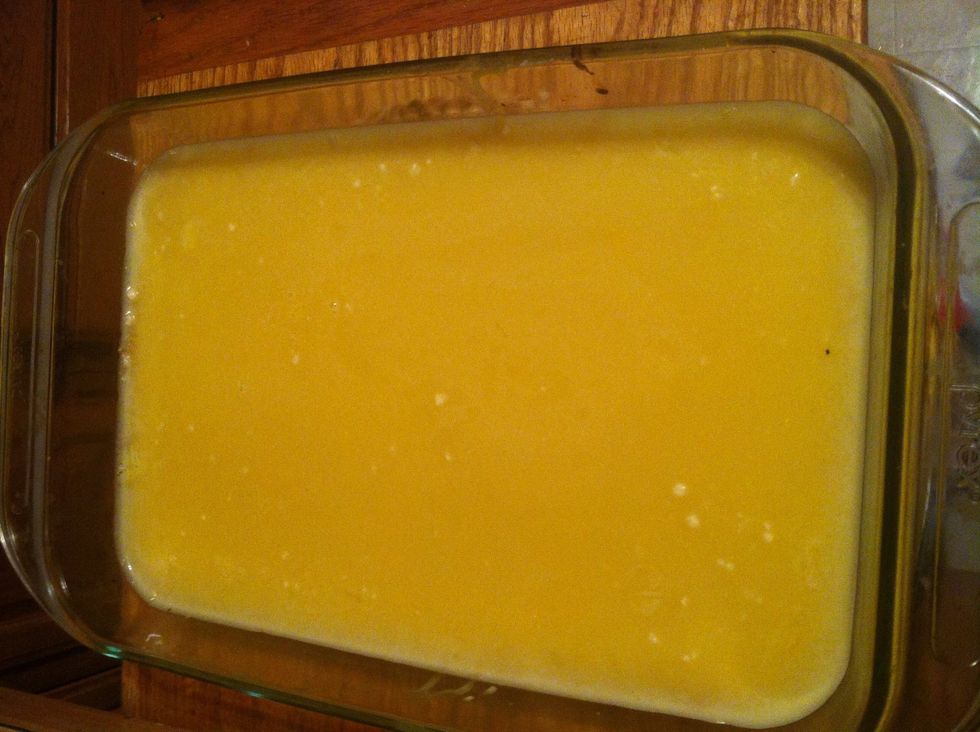 Immediately pour the mixture over the crust and bake for 20 more minutes!
The result should look similar to this upon taking it out!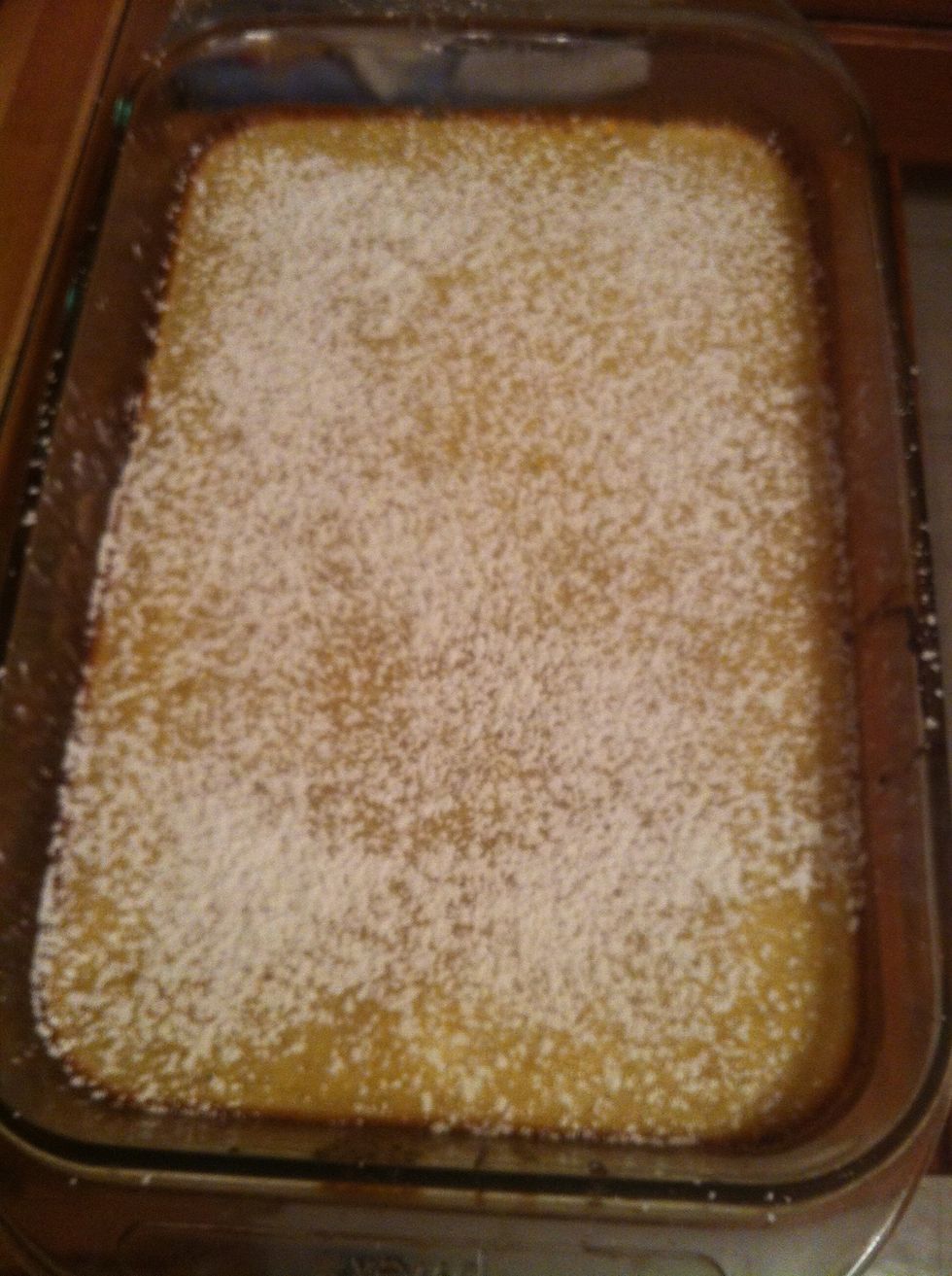 After cooling for at least 10 minutes, sprinkle powdered sugar to your liking.
Cut into bars, and enjoy! 😊💛
1.0c Butter
2.0c Sugar
1/4c Flour
4.0 Eggs
2.0 lemons
Powdered sugar
9 x 13 in. Glass pan