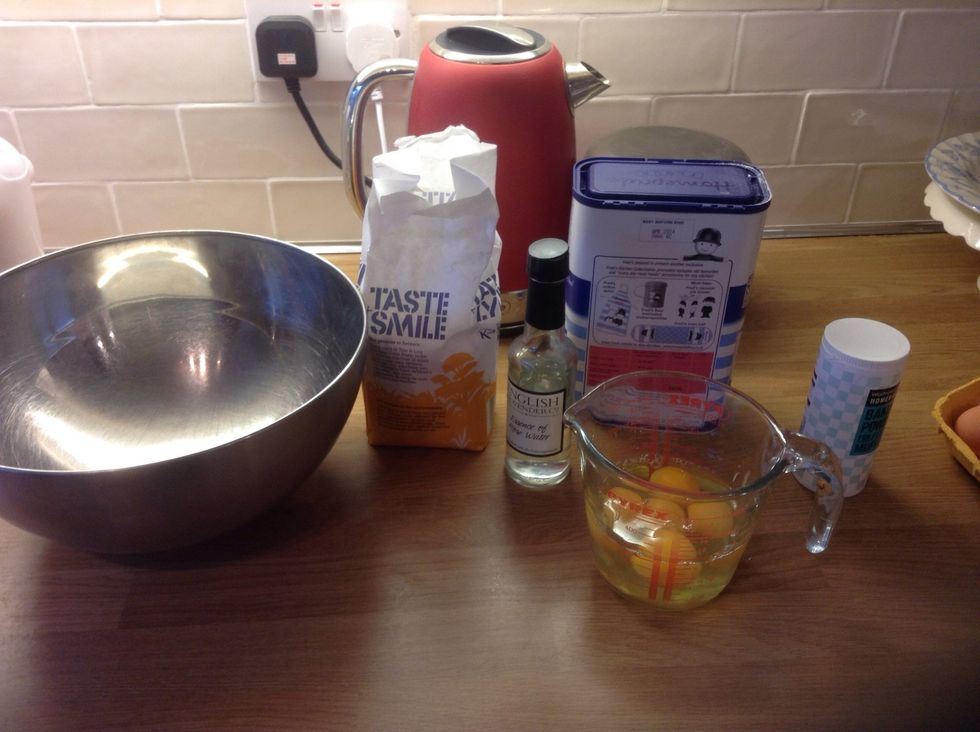 Gather together ingredients :-)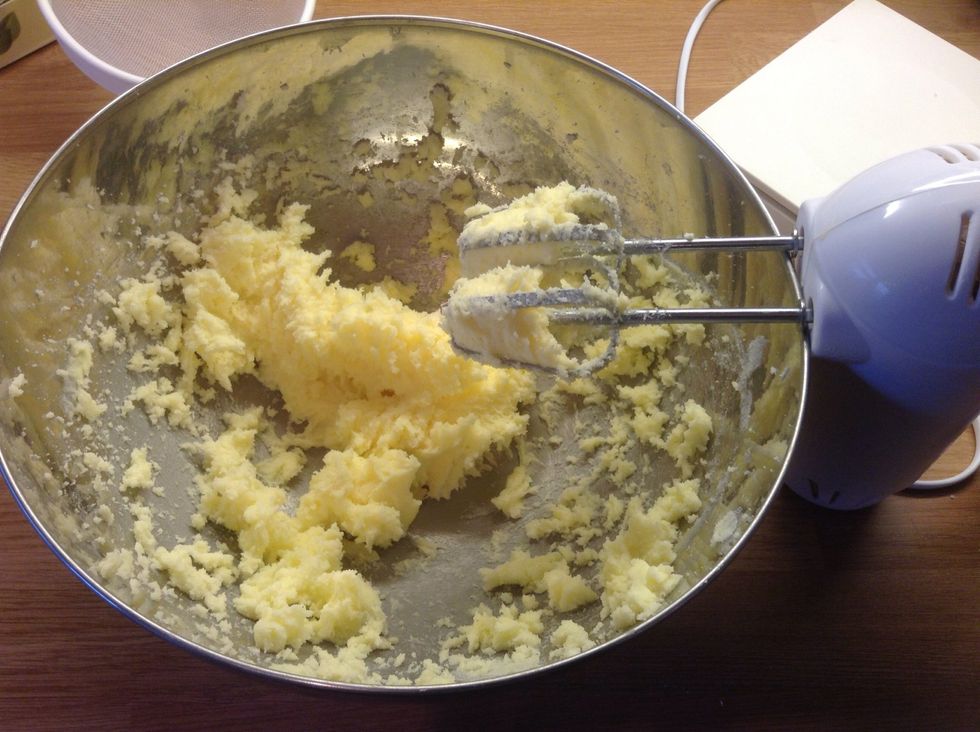 Whisk 10oz butter and 10oz of castor sugar on hight till all combined.
Add 5 eggs gradually whilst mixing.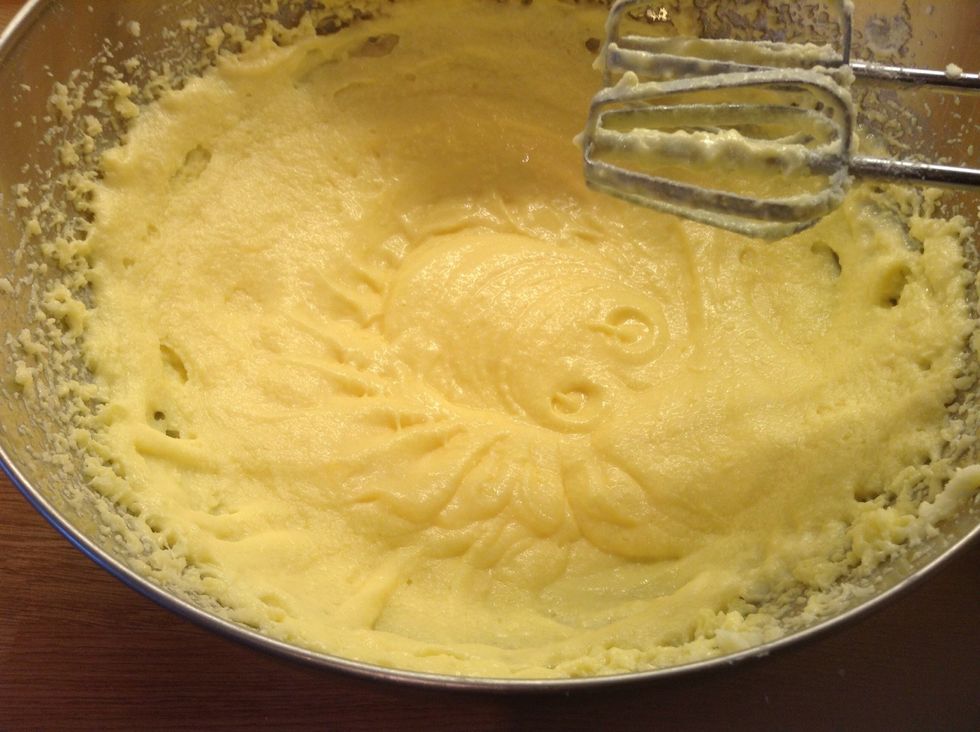 Should look like this when all the eggs are added.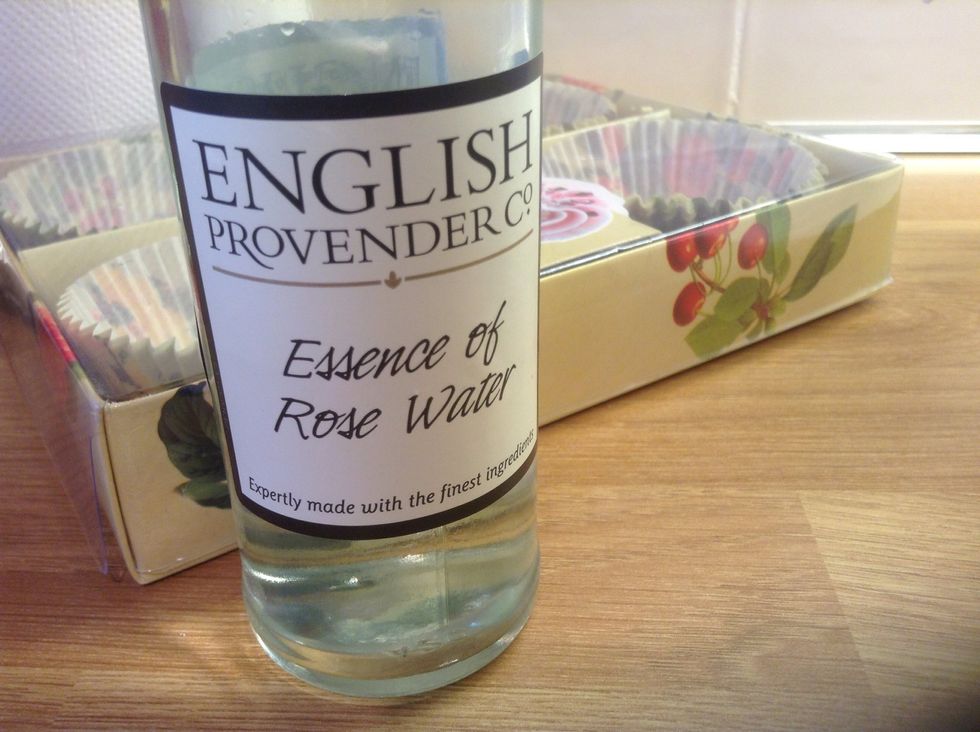 Add rosé water, about 3 tablespoons.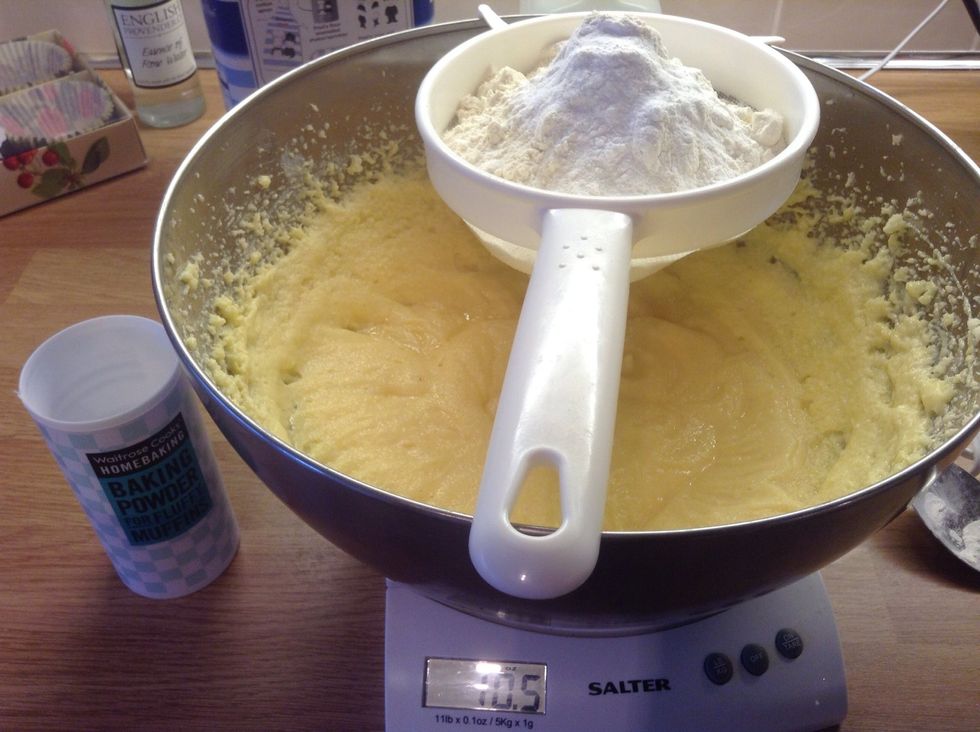 Add 10oz of self raising flour and a teaspoon of baking powder.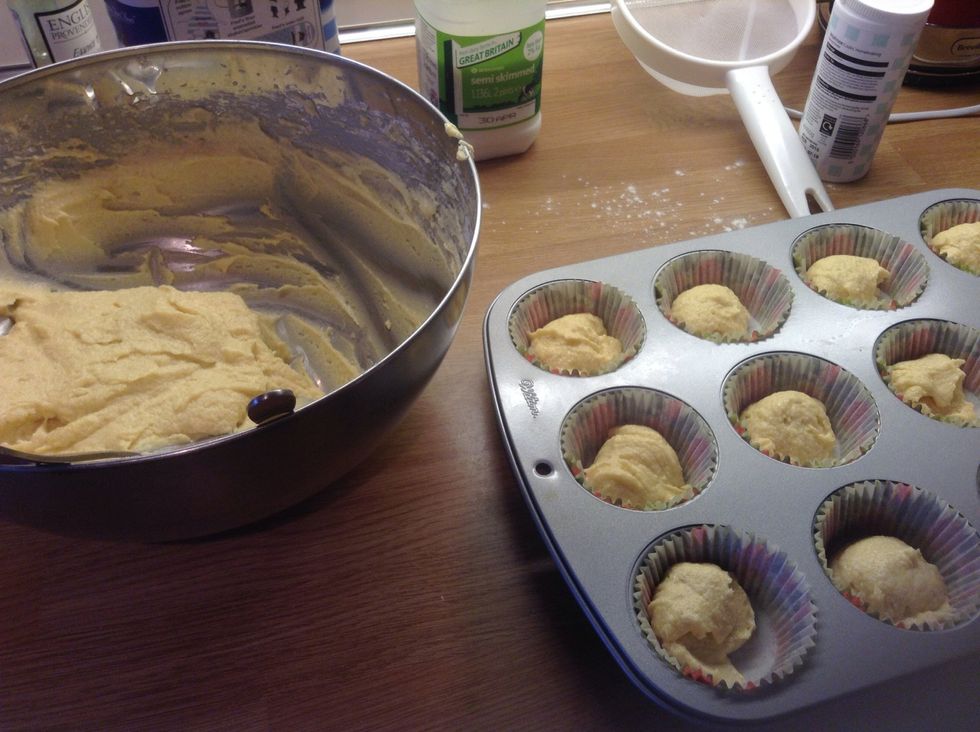 Separate into 24 muffin cases.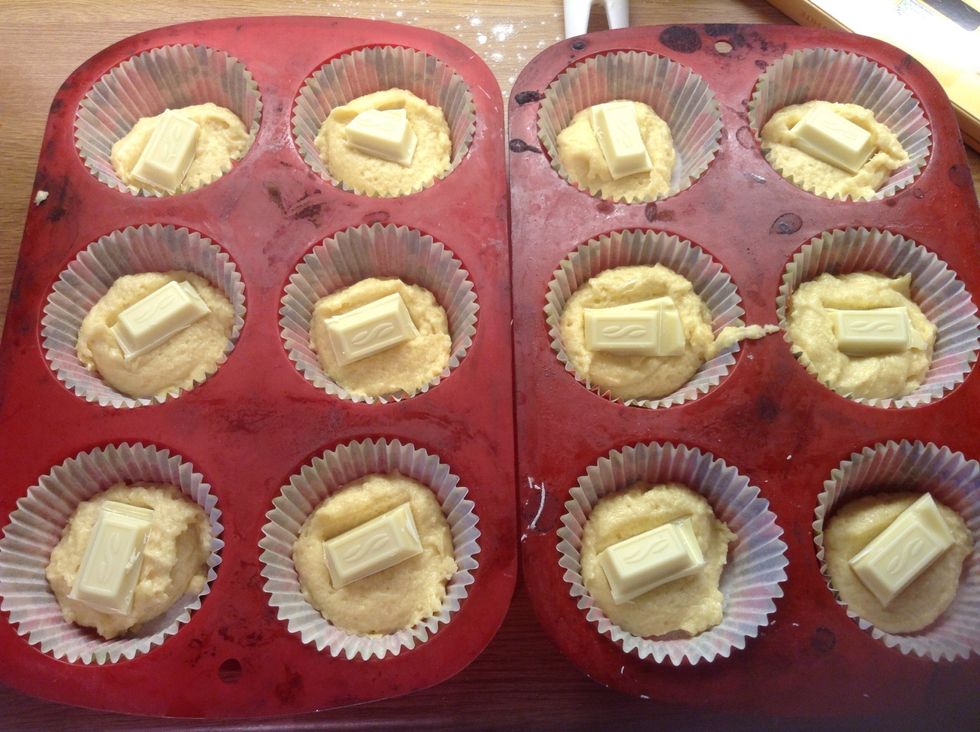 Optional- add a piece of chocolate, it actually sunk and made a crunchy base, not the effect I was going for!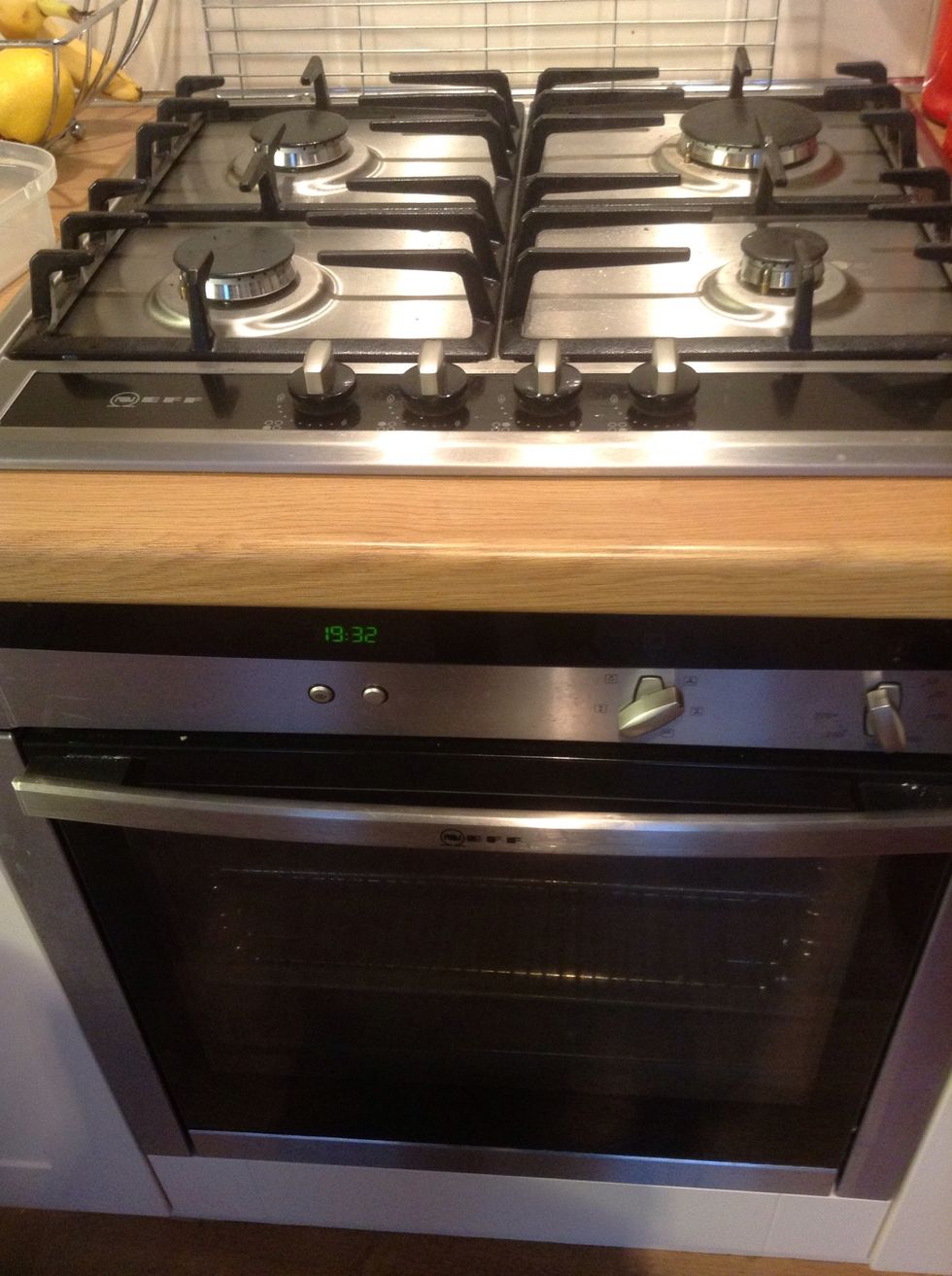 Bake at 180 degrees for 20 minutes.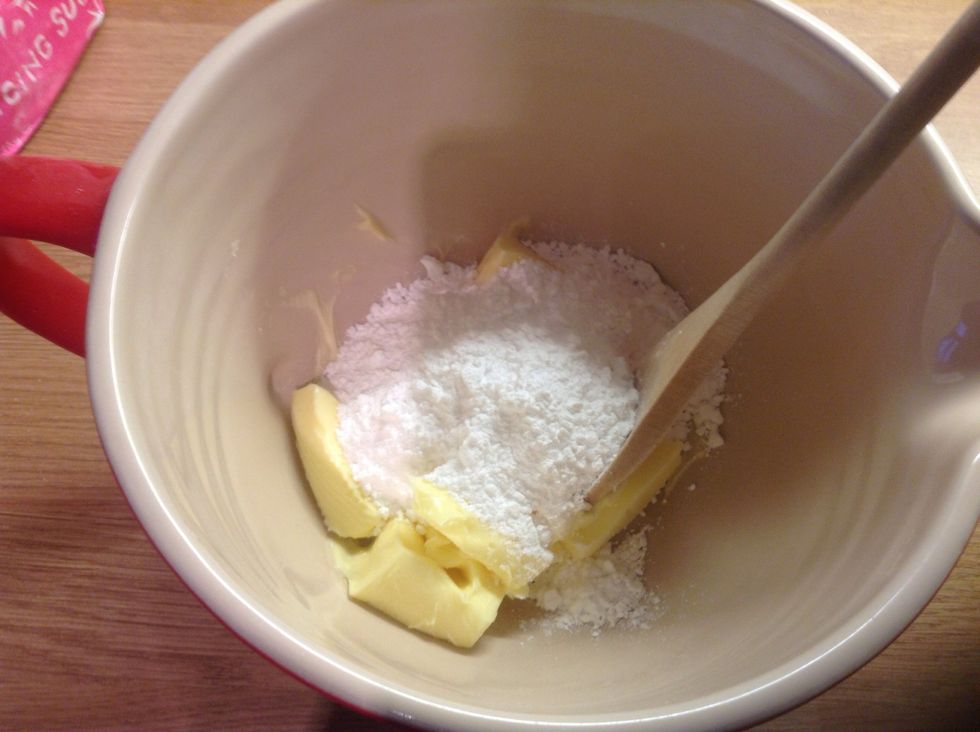 Whilst baking make the buttercream.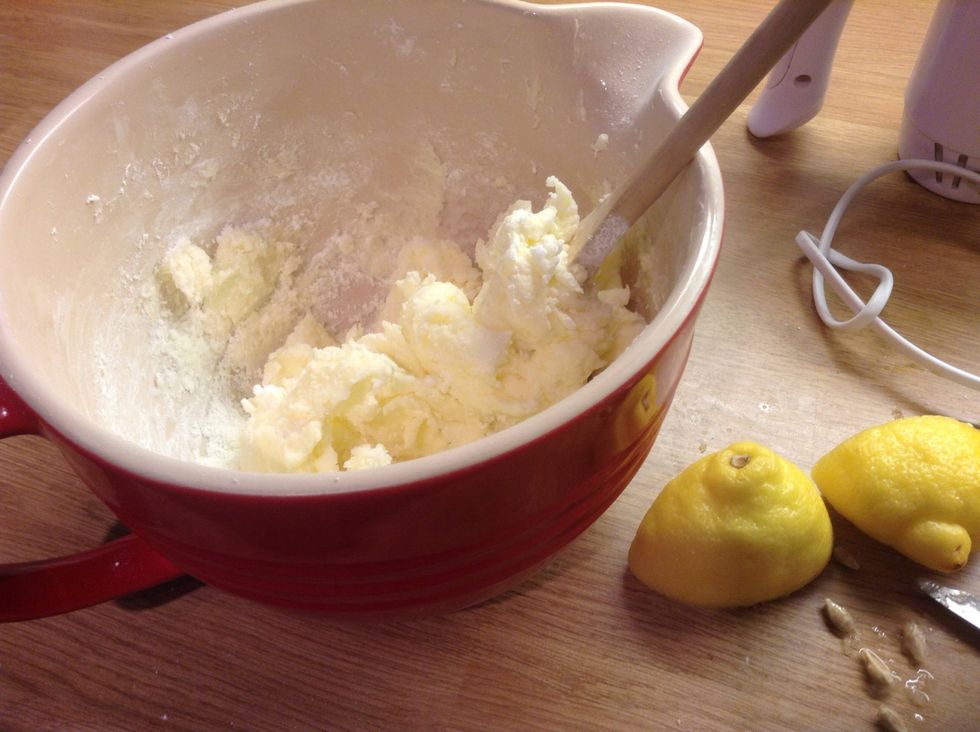 Add butter and icing sugar into a bowl and keep mixing. Add the juice of one and a half lemons. Mix with a whisk on high for 5 minutes. Then add a half a tub of Philadelphia :-)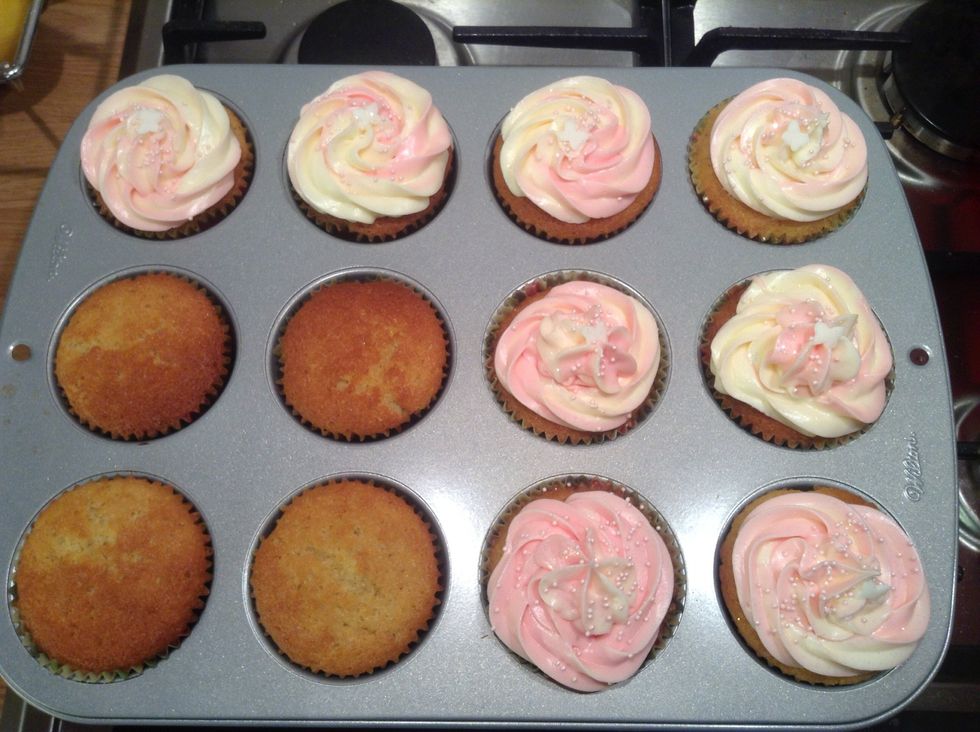 When the butter cream is ready I mixed half with pink food colouring. Fill a piping bag with half pink and half white and pipe away :-)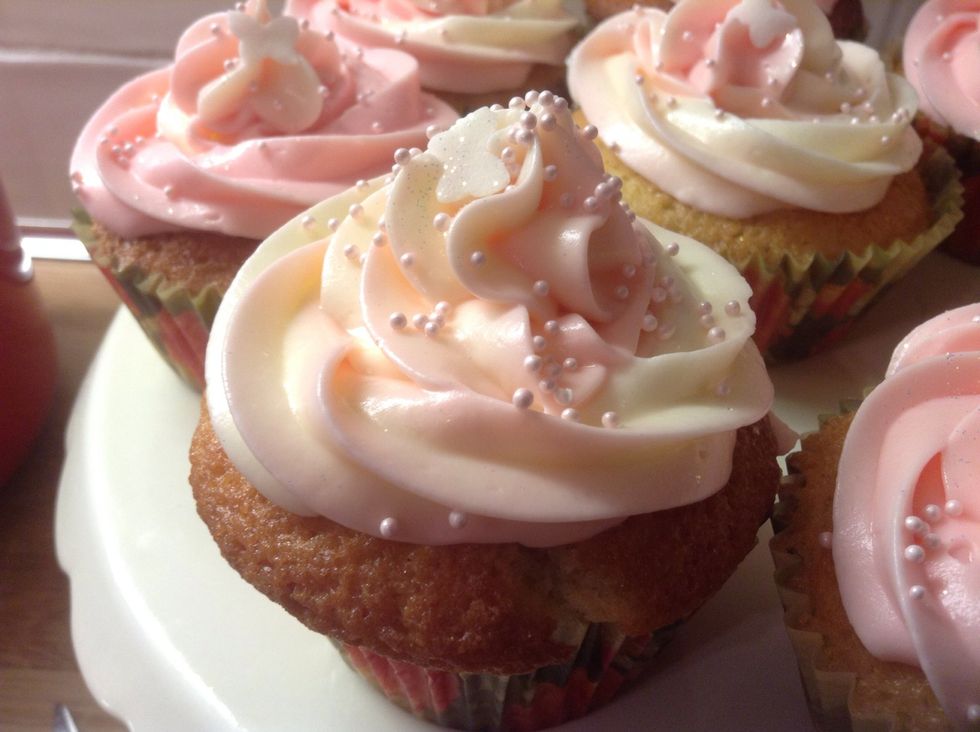 Decorate :-)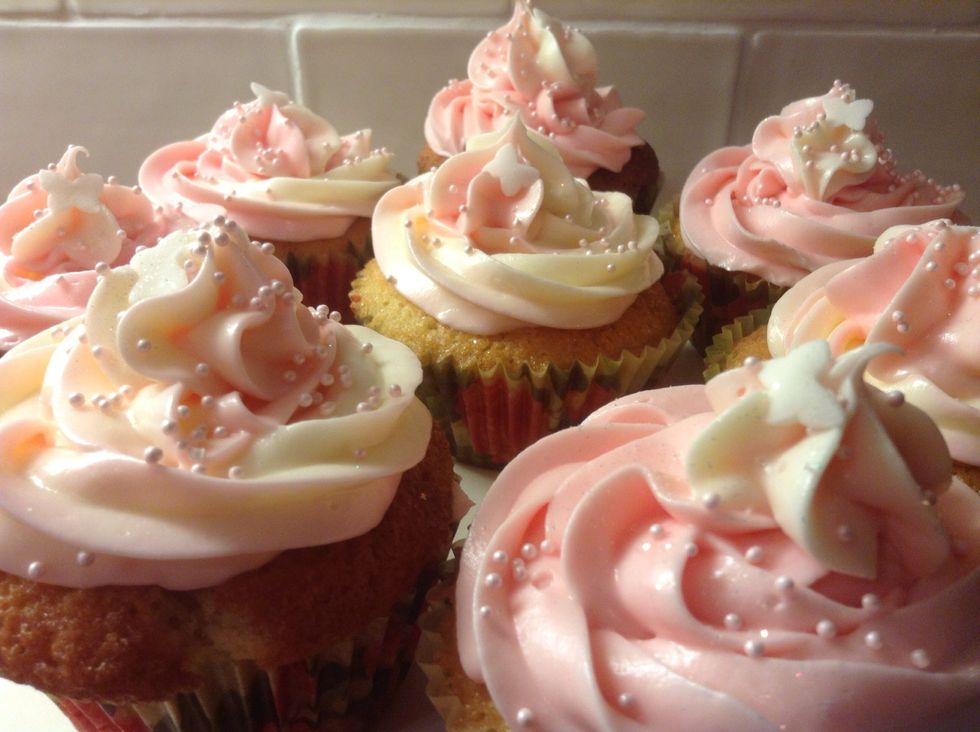 Ready to serve xxxxxx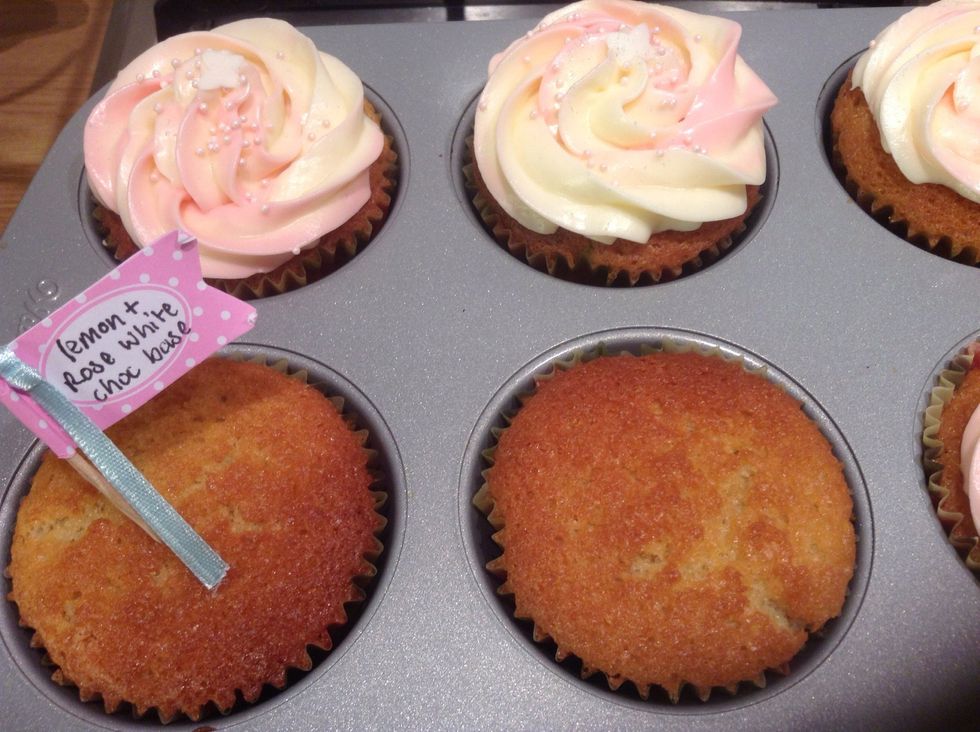 The creator of this guide has not included ingredients