A quick and easy blended soup; healthy, nutritious and ideal for autumn lunch breaks on a budget!
28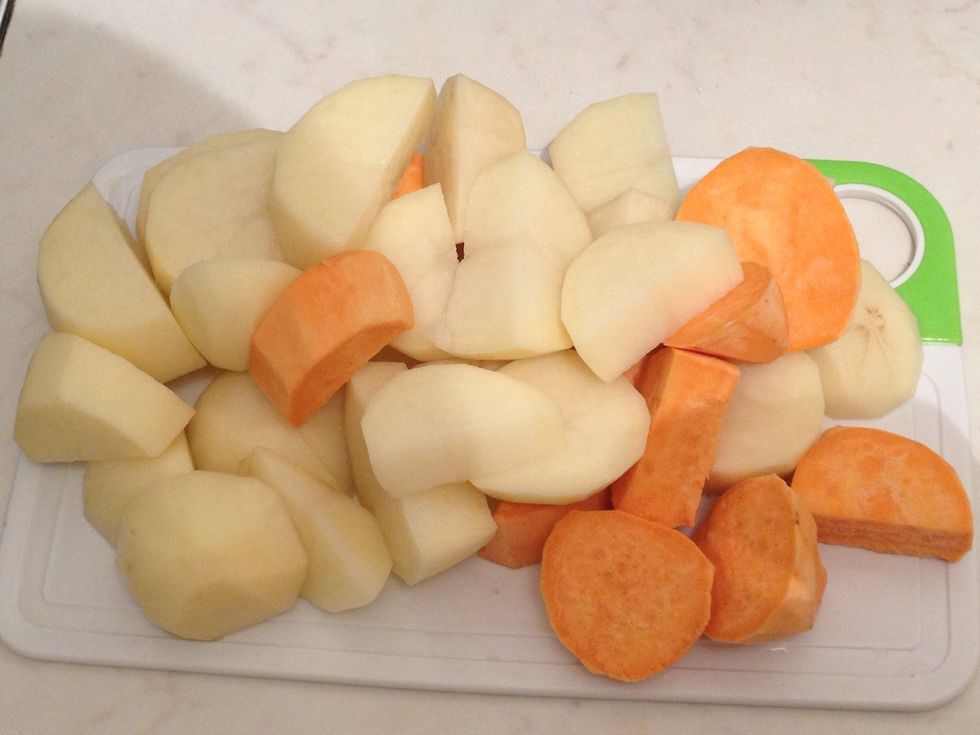 Boil a large pan of water with a pinch of Sea Salt and half a teaspoon of Coconut Oil. Peel, wash and cut your potatoes into medium pieces and add to boiling water.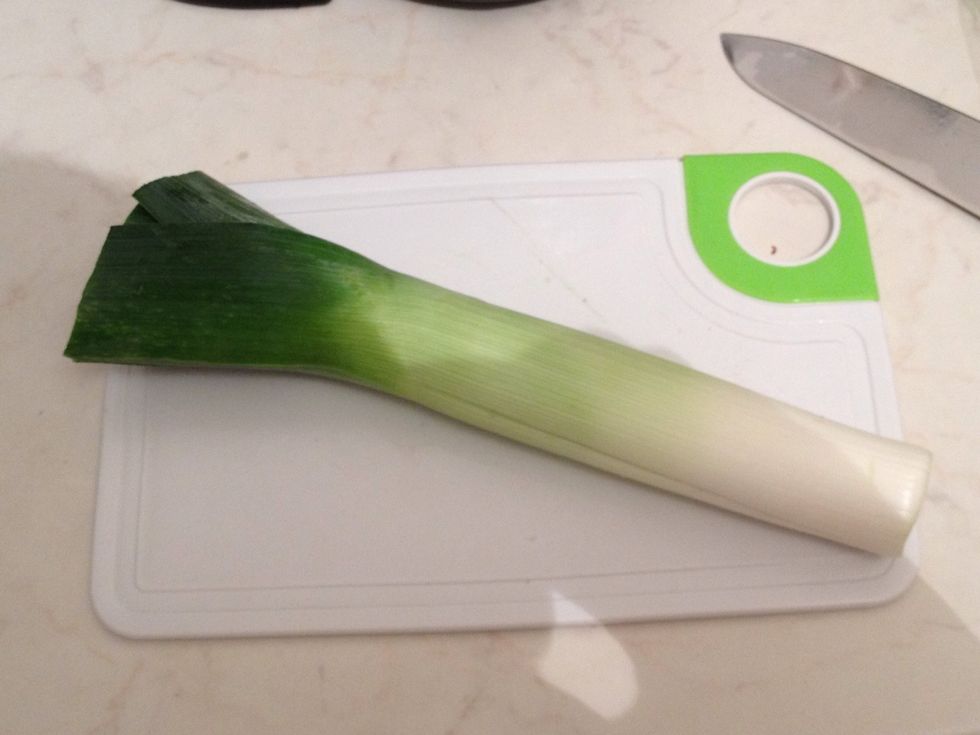 Trim the top and bottom of your leek before washing in tepid water.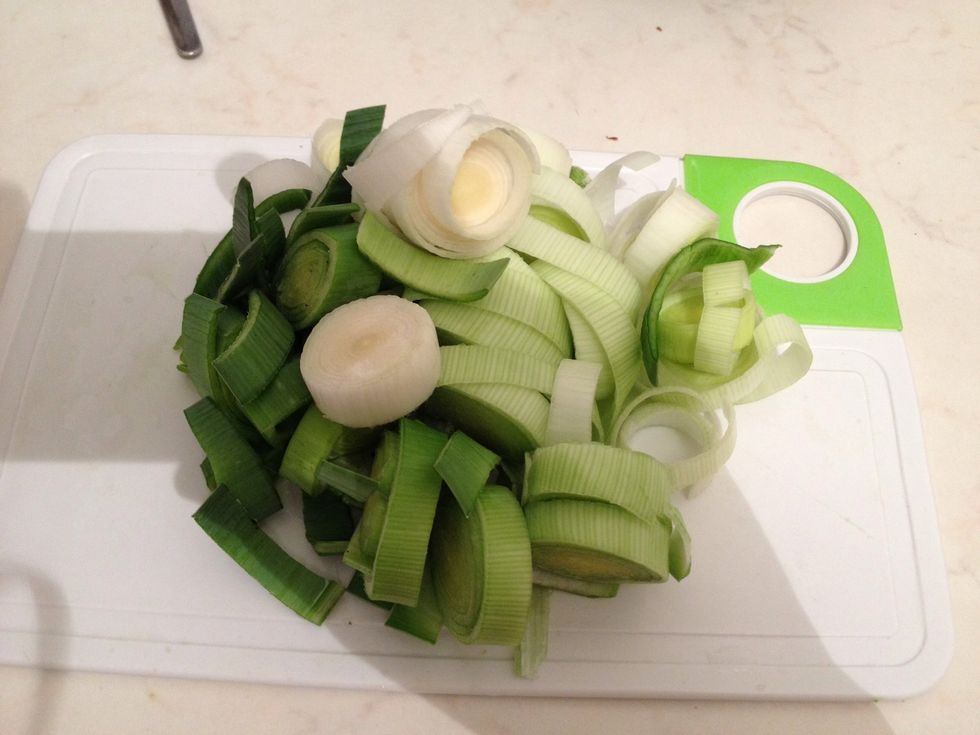 Chop your leek into discs around one inch thick.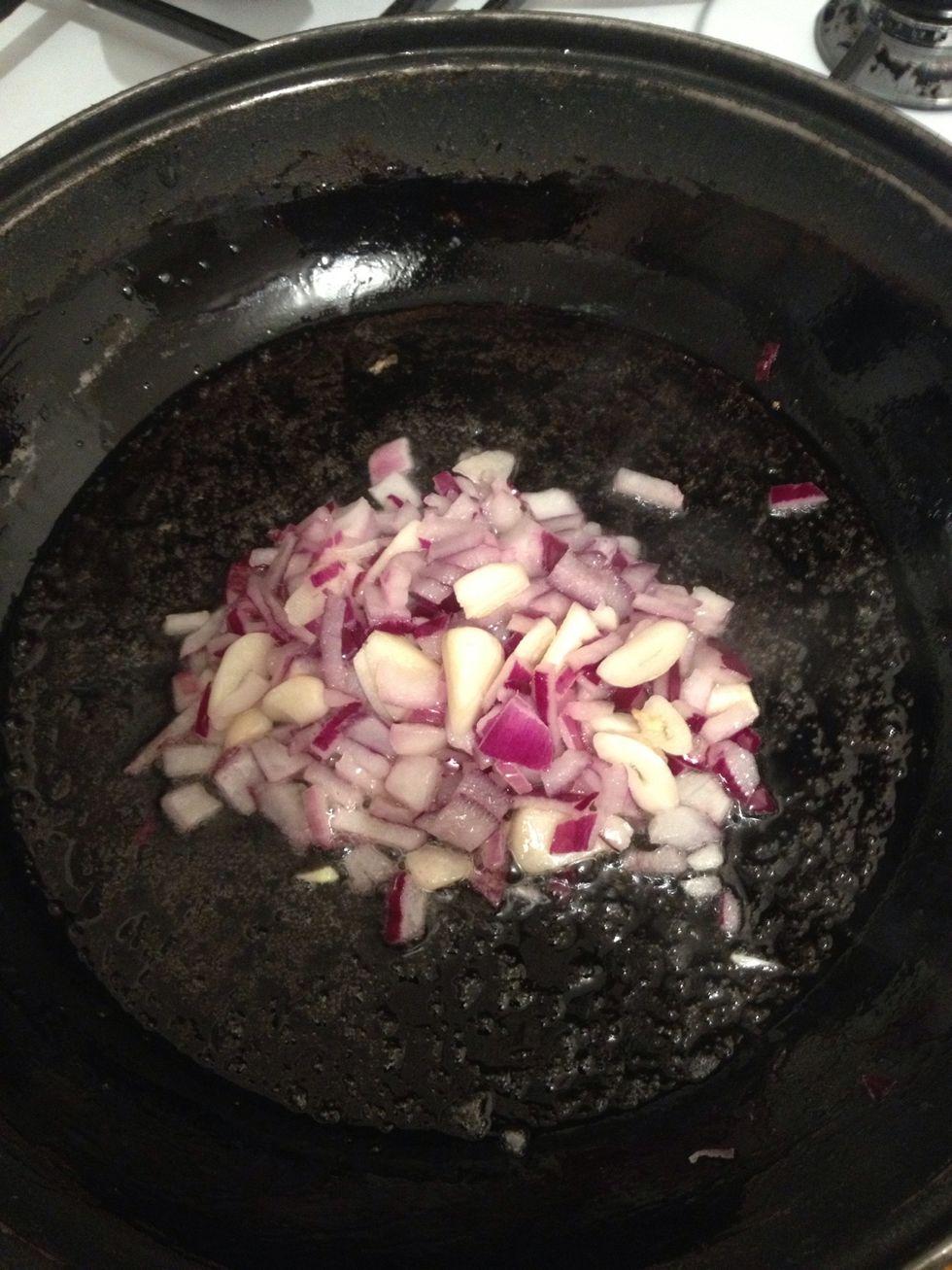 Heat 1 tablespoon of Coconut Oil in a deep frying pan. Peel and chop your onion and garlic. Add to oil on a low heat and sauté until translucent.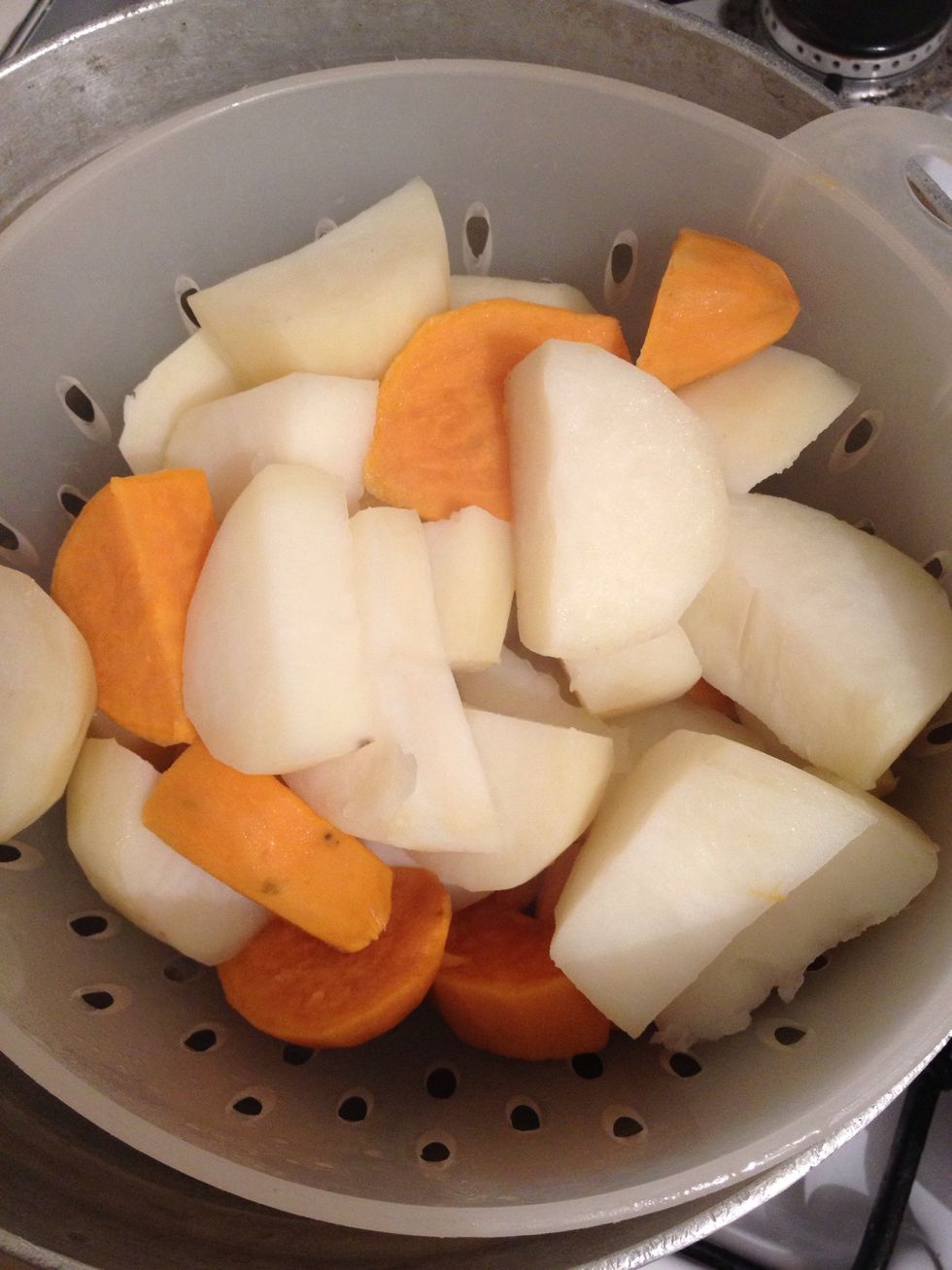 Once you can pierce your potatoes easily with a fork, remove from the boil and strain, using a colander then leave to one side.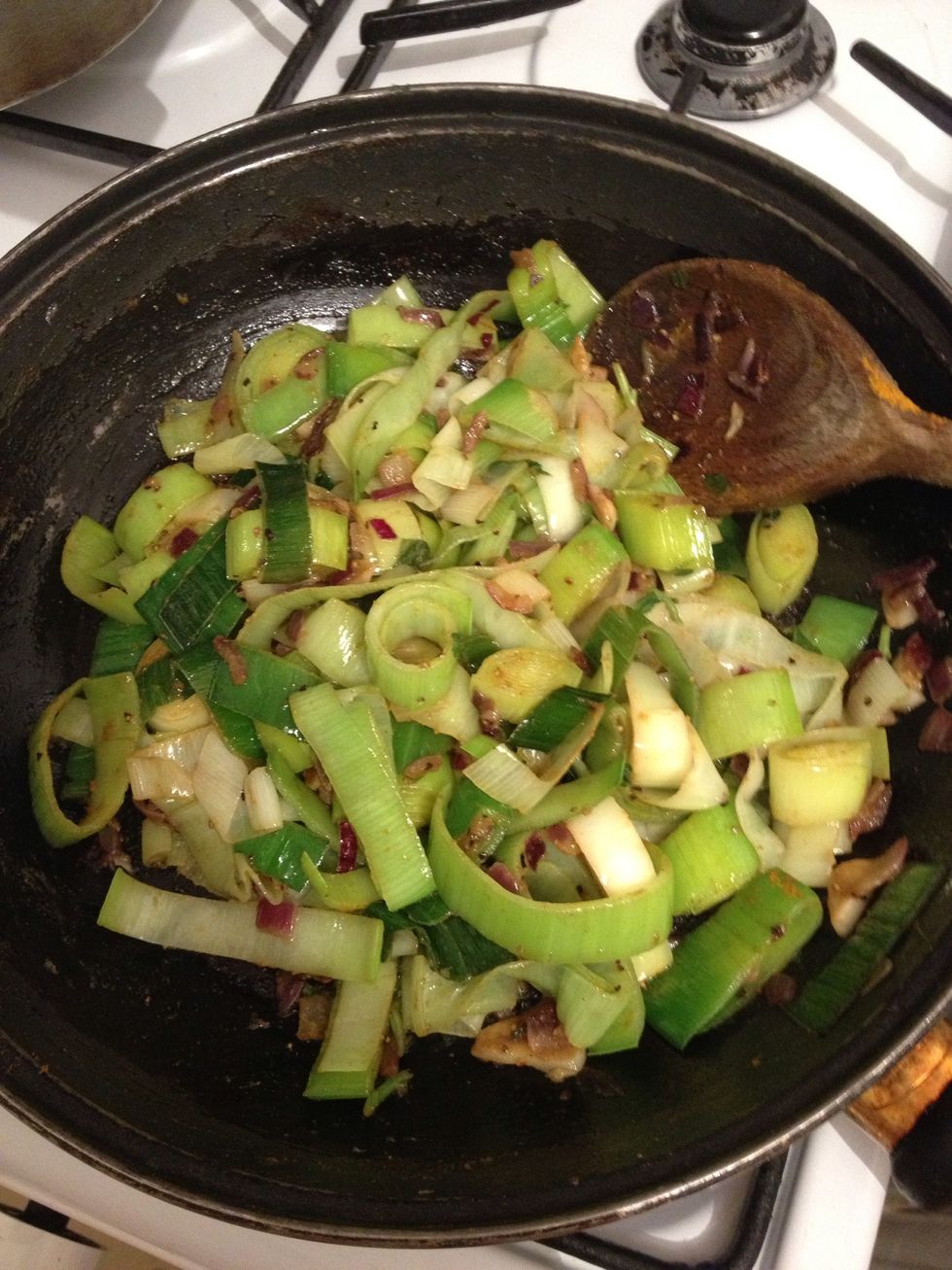 Add your chopped leeks to the pan with the onion and garlic, cook on a low heat until soft. Add powdered seasonings such as thyme, black pepper and paprika (to taste).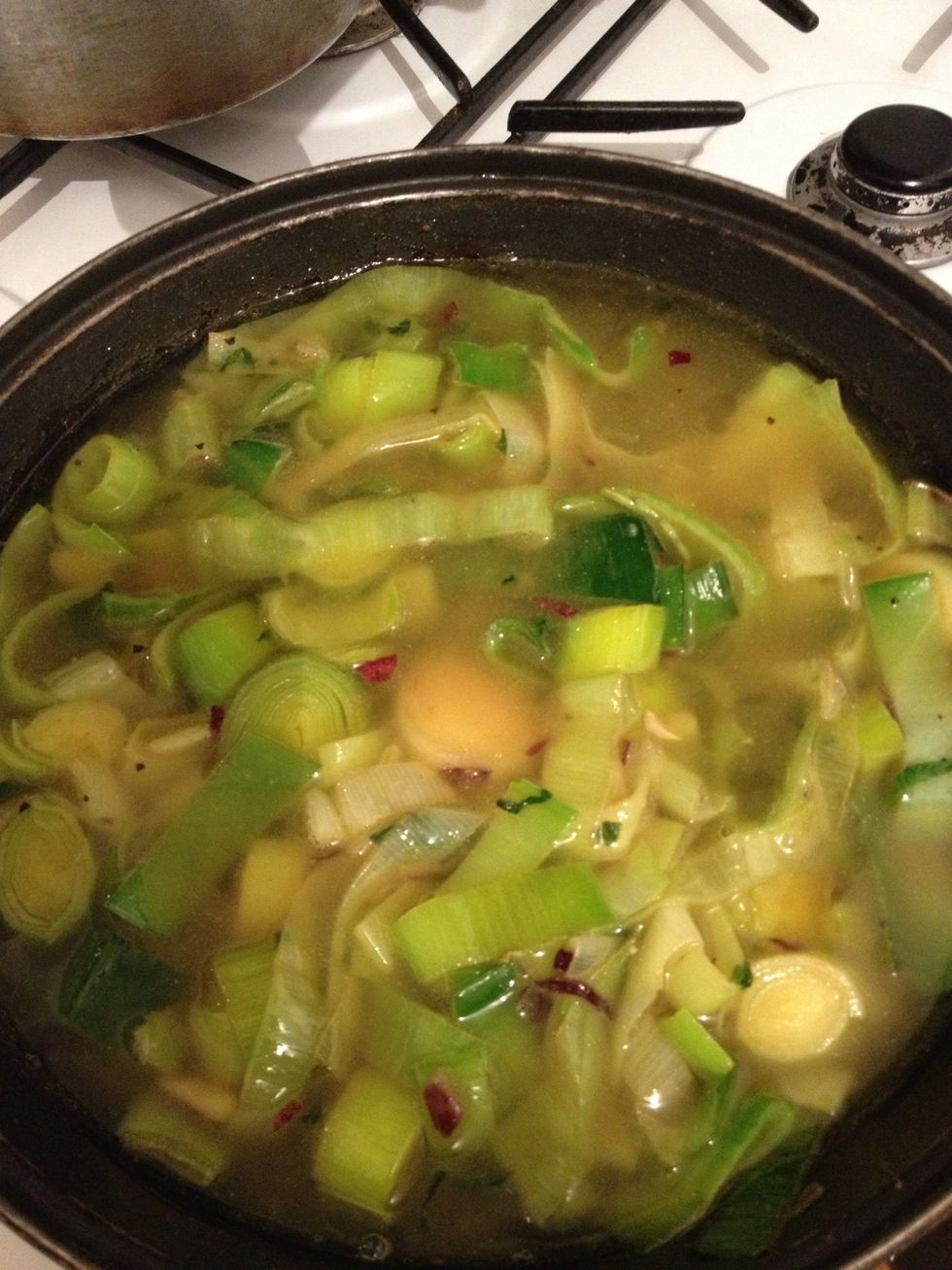 Add the water to the pan and simmer on a low heat for 20 minutes.
Add half of your leek mixture to your blender jug.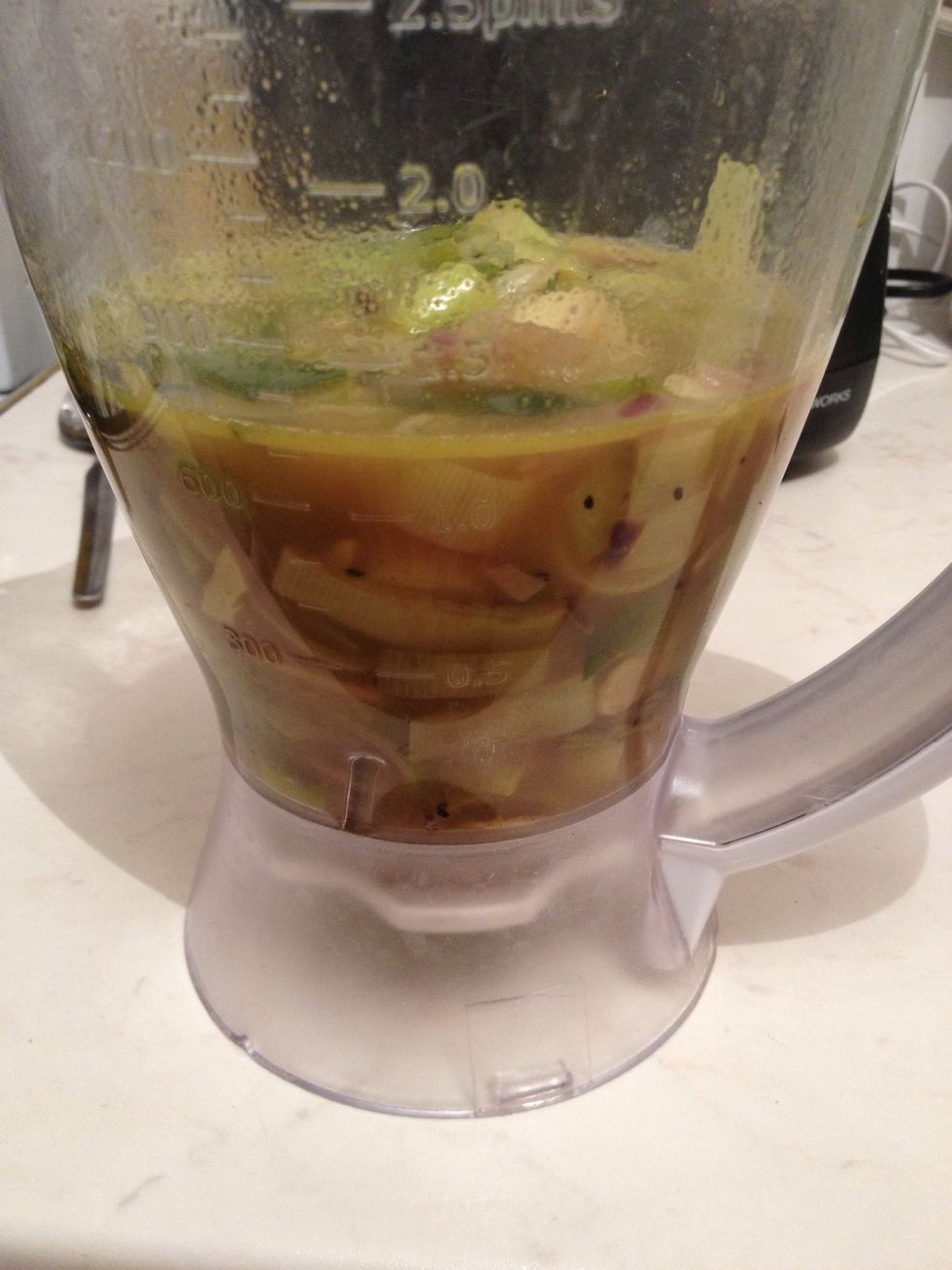 Ensure you don't fill the jug more than halfway, leaving room for the mixture to blend.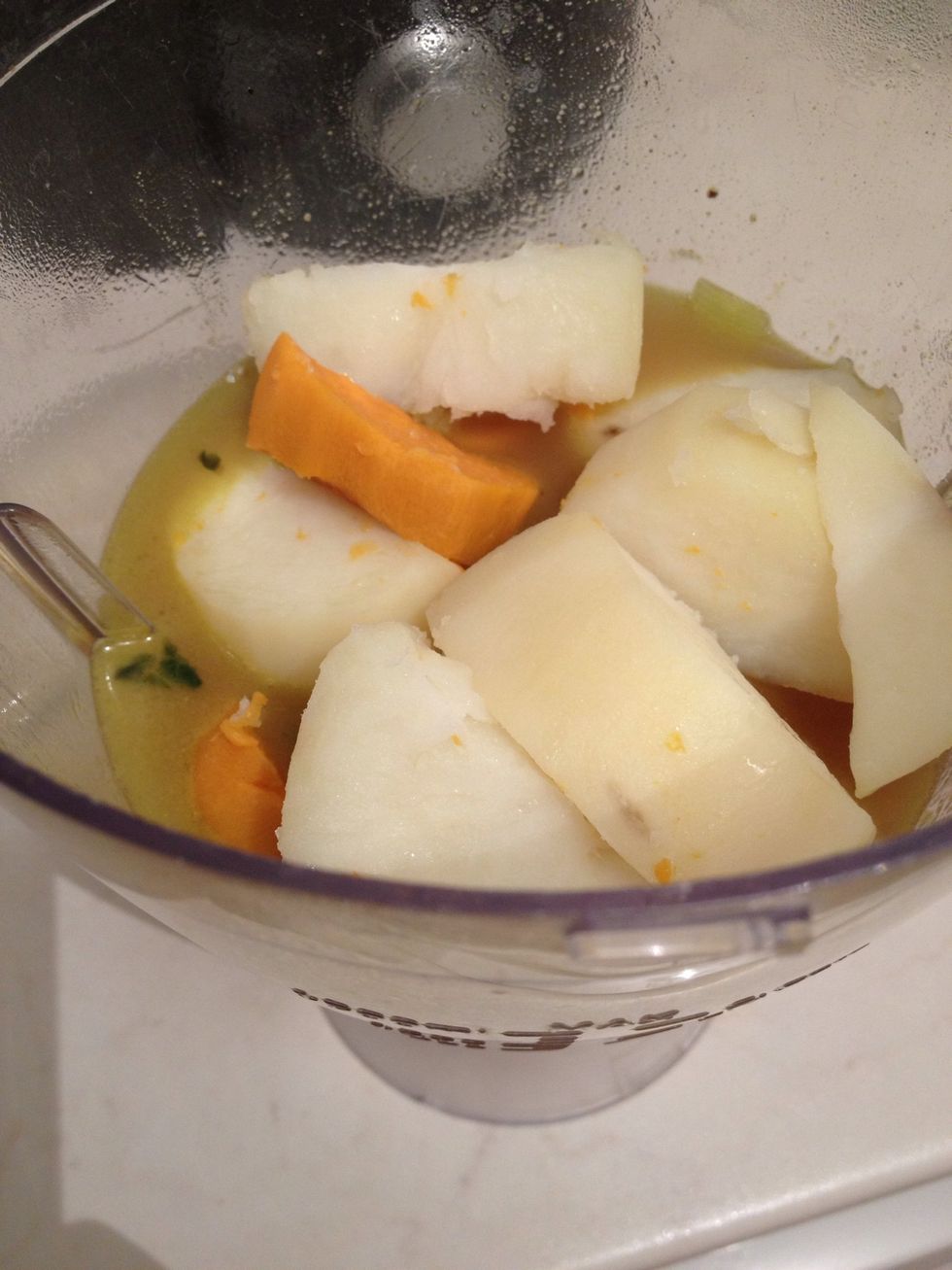 Add 2/3rds of the potatoes to the jug.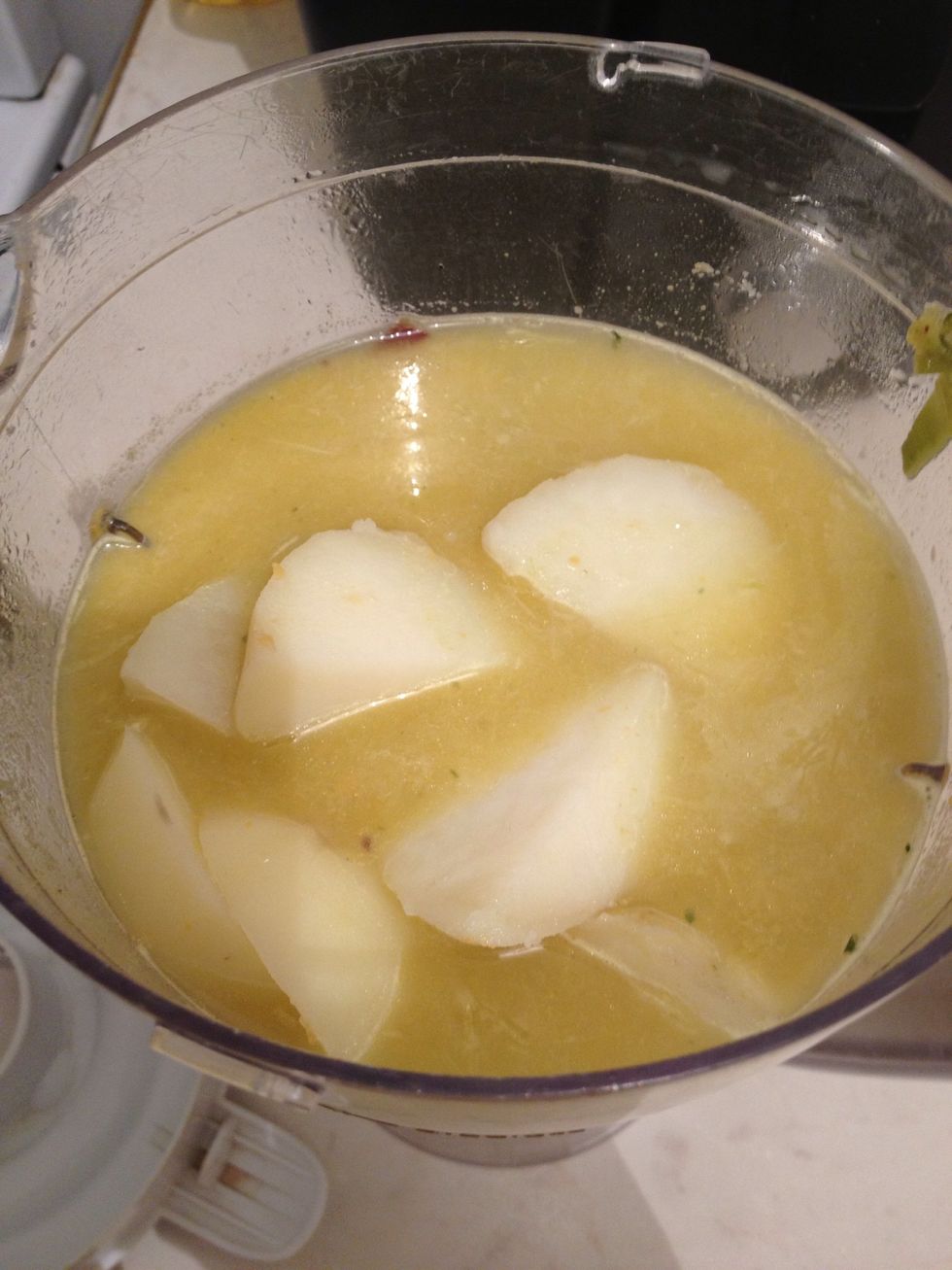 Top up with more liquid and the remaining water before blending on a low speed. Once the bulk of the ingredients have blended down, turn the speed up to smooth it out.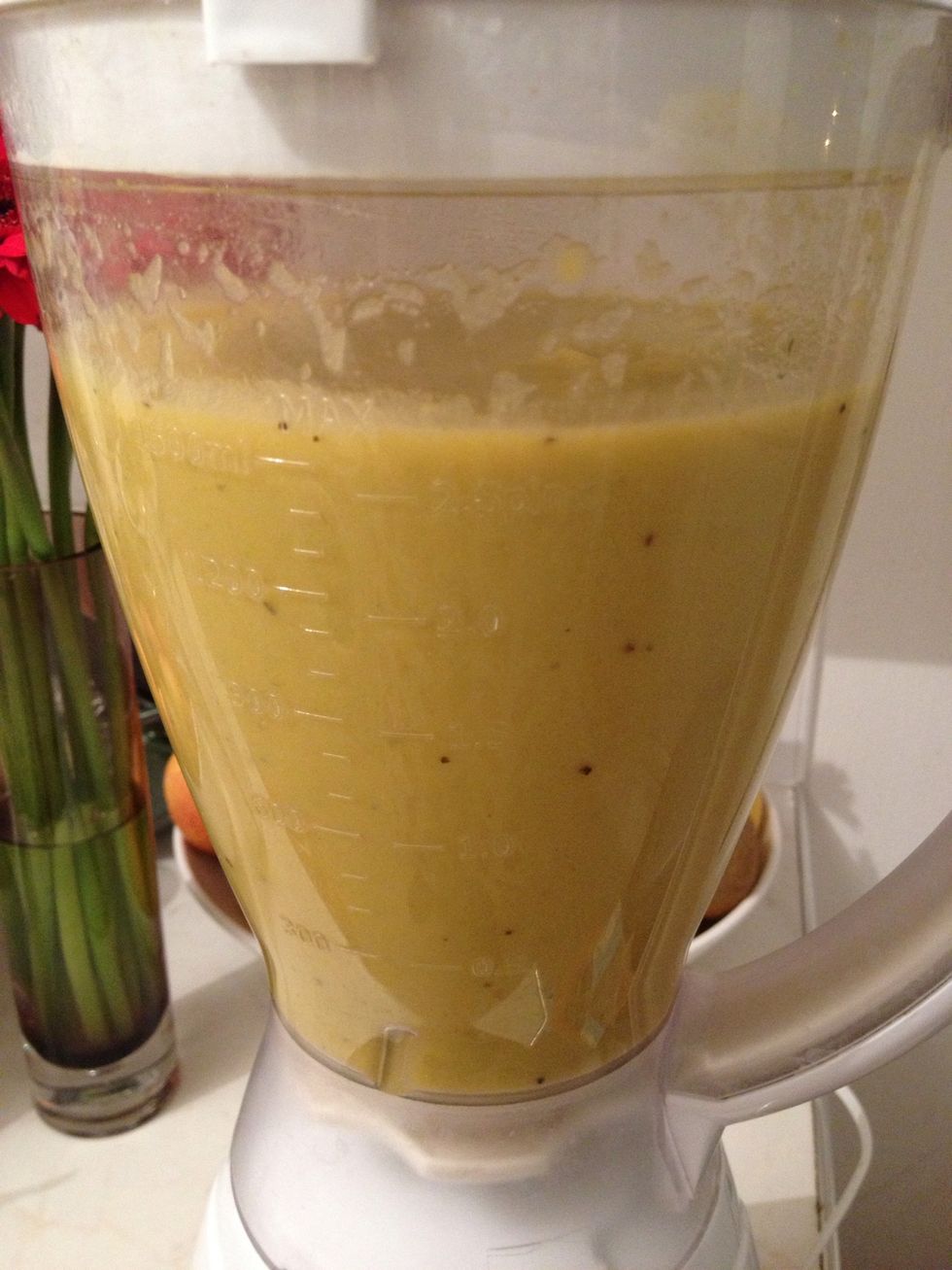 Be sure to keep the lid firmly on as hot splatters are NOT fun!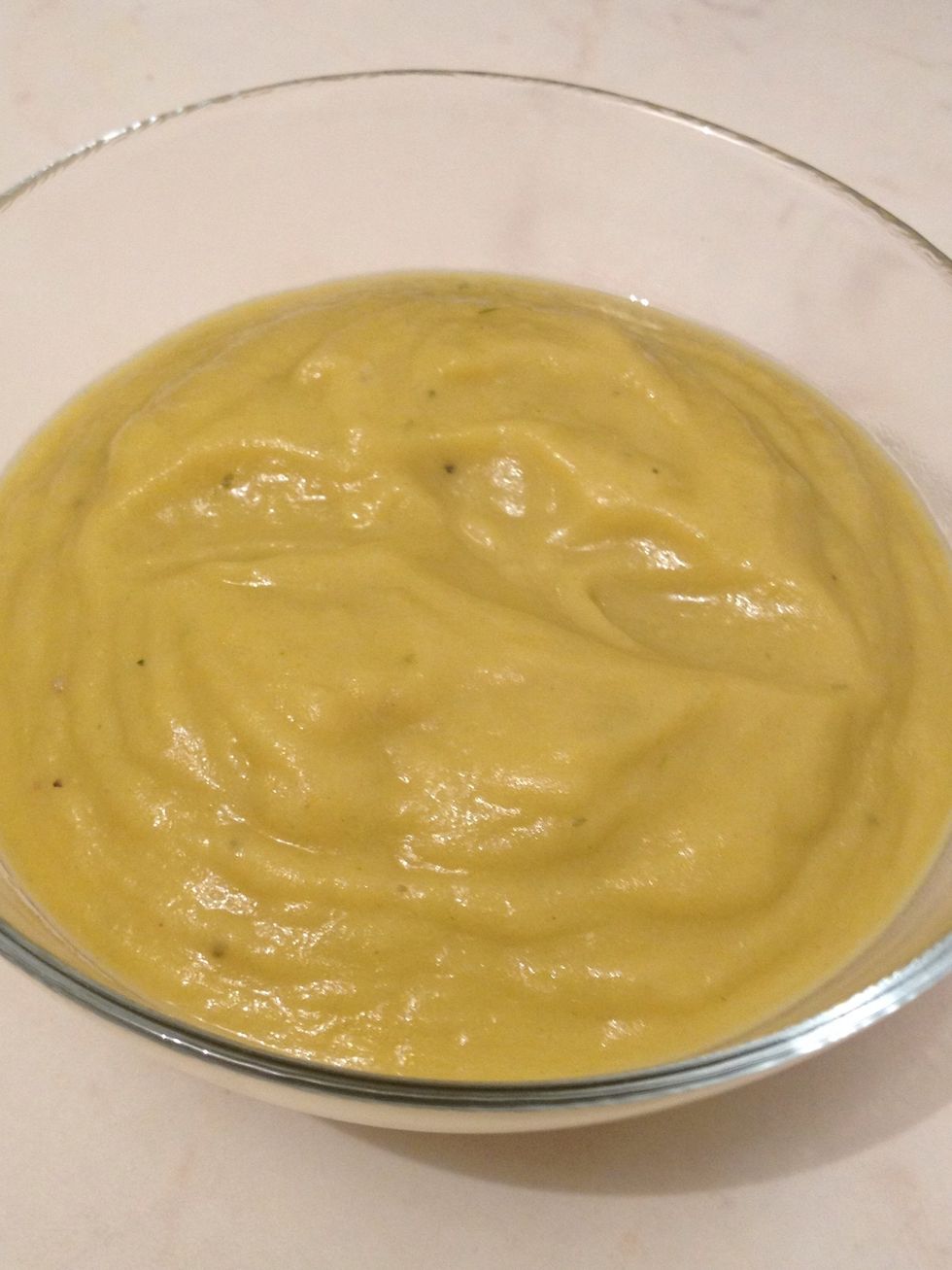 Pour into a broad dish and enjoy with wholemeal bread.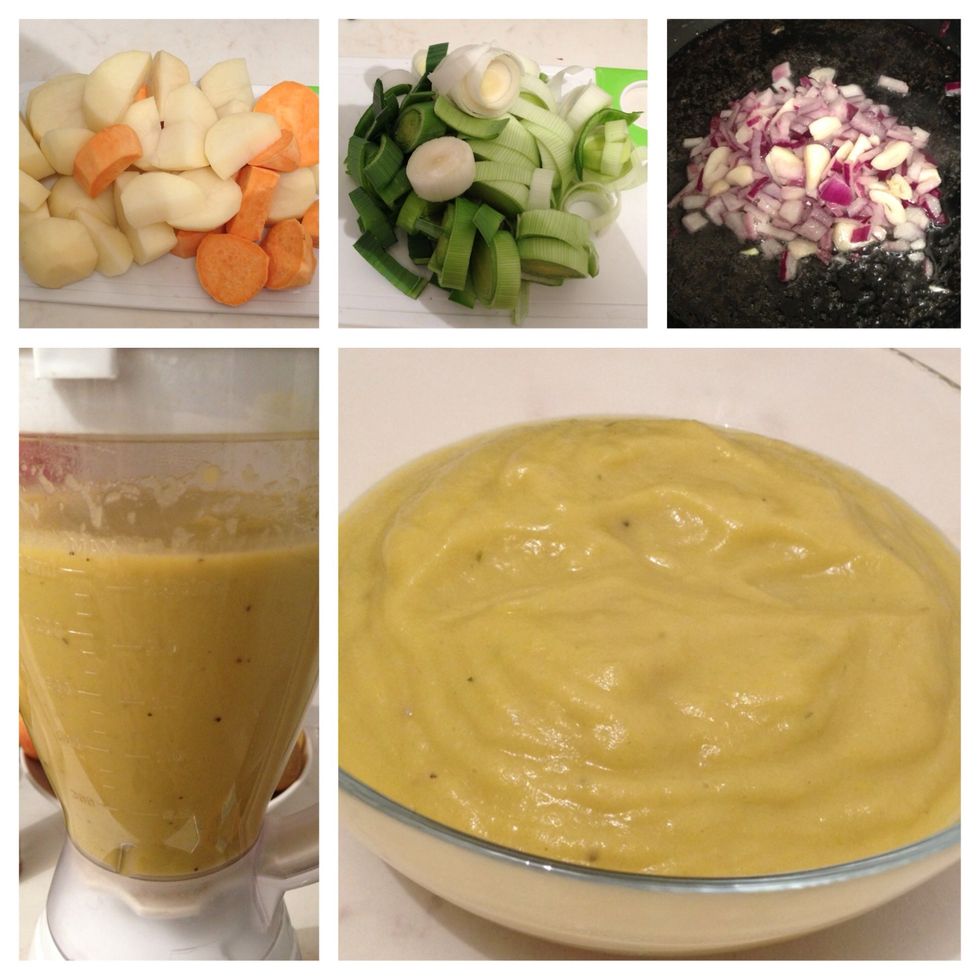 Voila! Homemade soup on a budget!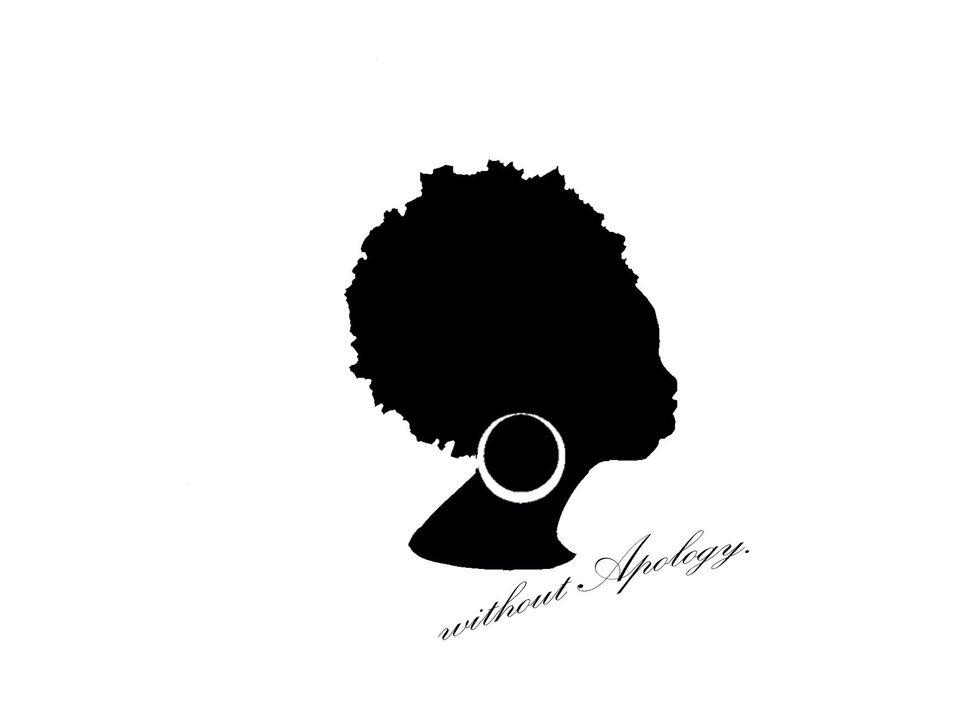 JWA | Juicing Without Apology www.facebook.com/juicingwithoutapology
1 Large Leek
3 Medium Potatoes
2 Medium Sweet Potatoes
1 Pint of Filtered Water
1/2 a Red Onion
4 Cloves of Garlic
1 Tablespoon of Pressed Virgin Coconut Oil
2 Teaspoons of Sea Salt
2 teaspoons of Black Pepper
2 teaspoons of Paprika
2 sprigs of Thyme
Juicing Without Apology
Charting the journey of an everyday woman's lifestyle choices, one juice and smoothie (or whatever else she feels like sharing) at a time! Comfort | JWA