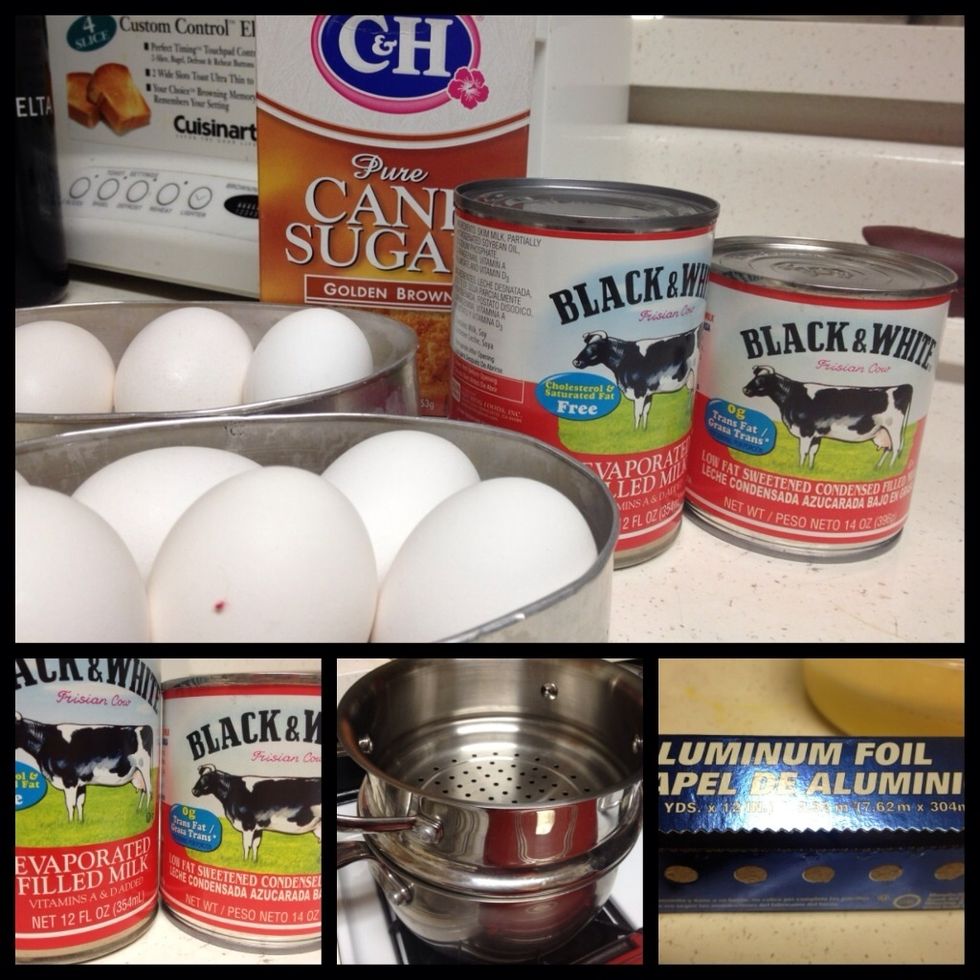 Caramelized the sugar in your 3 llaneras(pan). Make sure your caramelized sugar will cover/spread the whole bottom of your llanera.
Put your Llanera on top of a very low fire & put on the sugar. When the sugar is melted, spread it evenly on the bottom of your llanera. Remove it quickly on fire to avoid your caramel from burning
Here's the sugar inthe llanera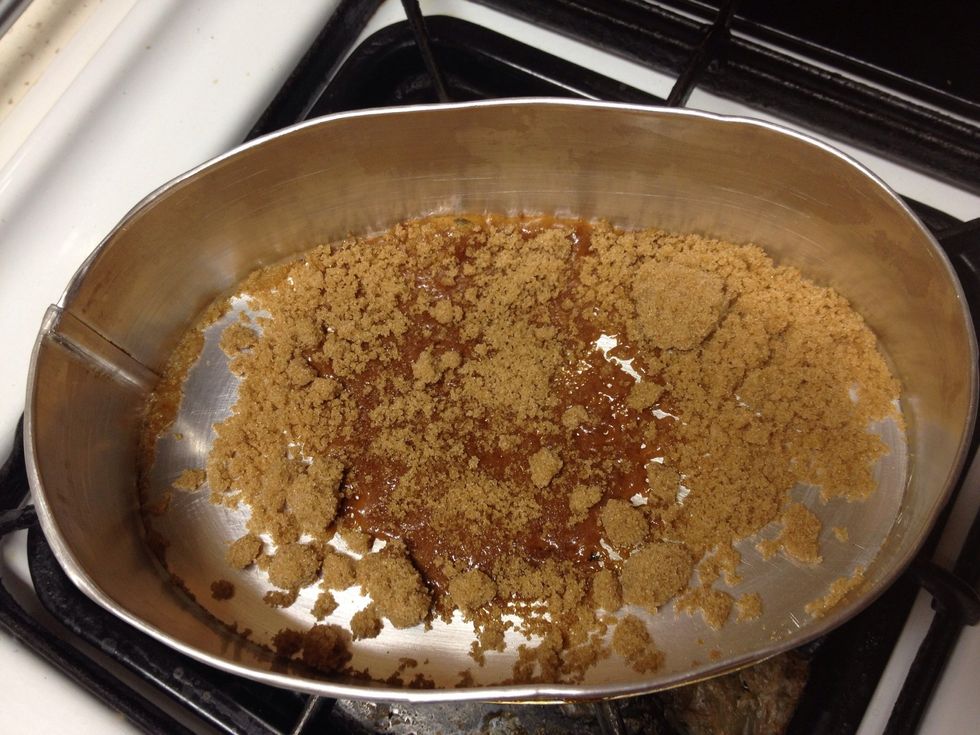 Here it starting to melt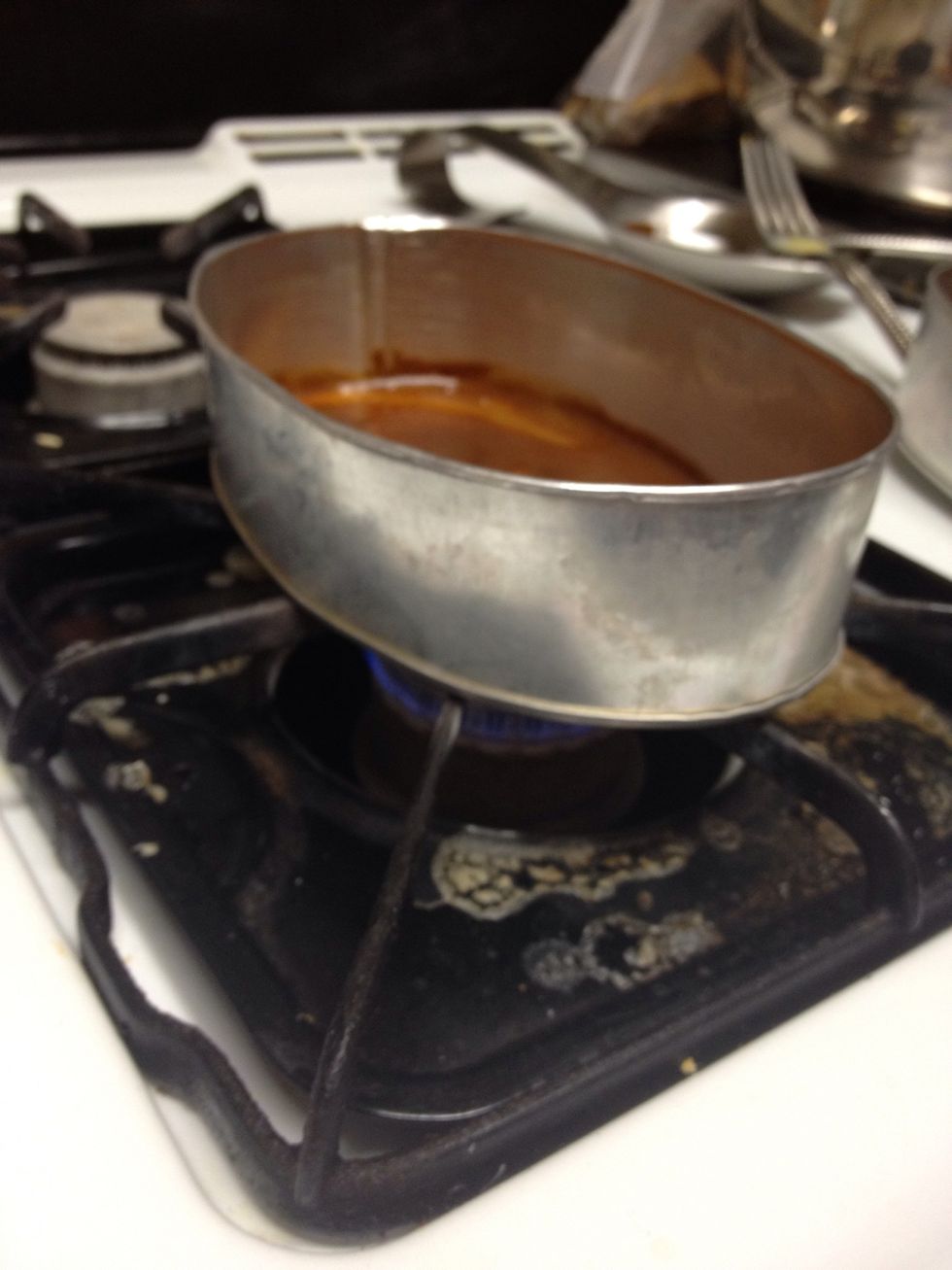 Make sure the fire is very low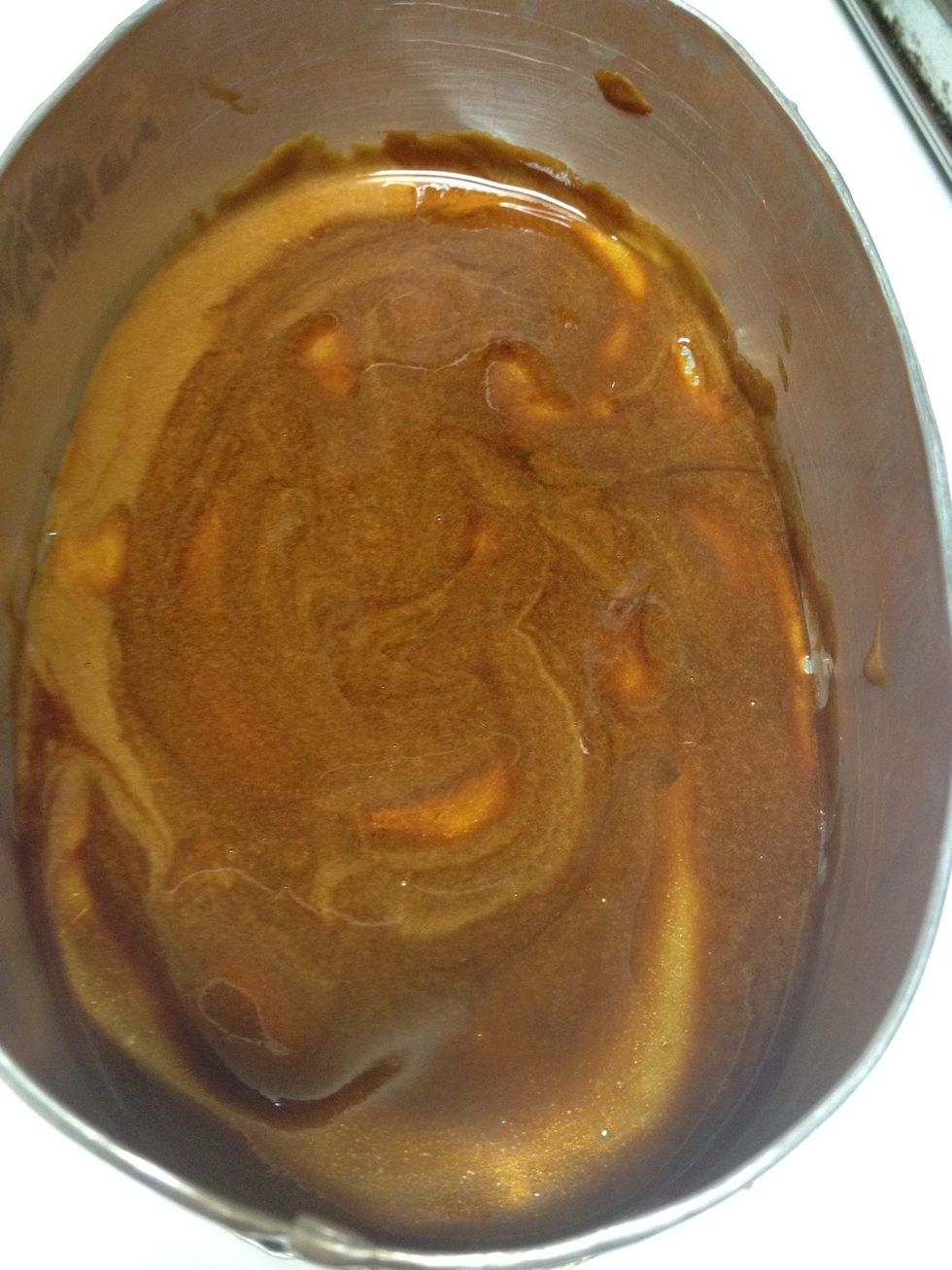 Using a spoon, spread the caramel evenly to cover the whole bottom of the pan. And quickly take it away from the stove.,just to make sure your caramel won't get burned.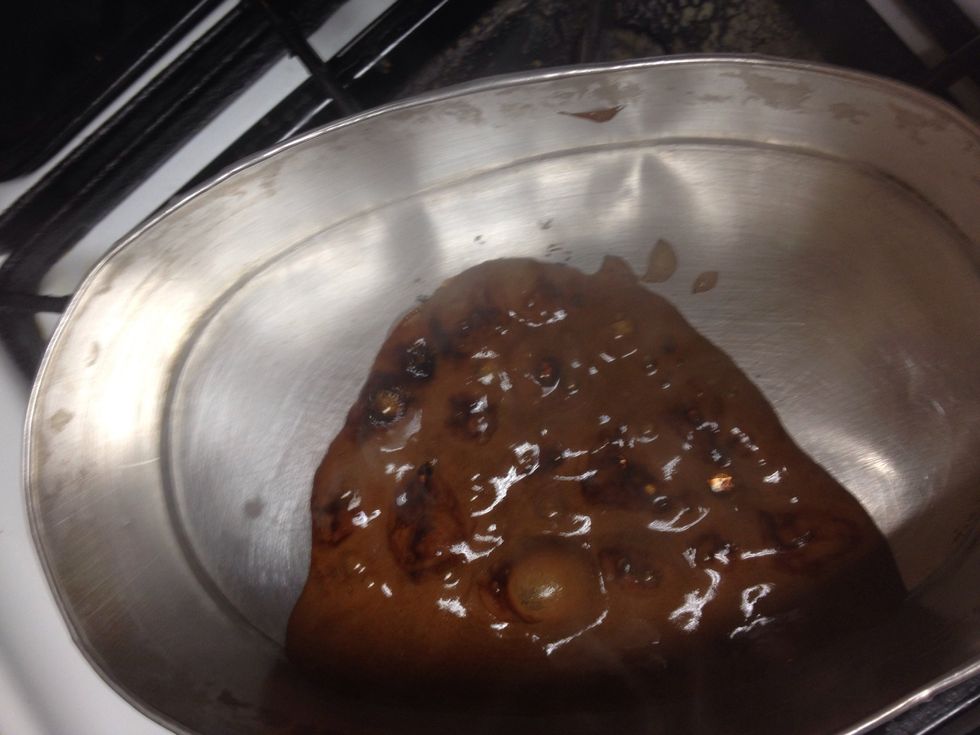 Here's the other pan, I almost burned the caramel sugar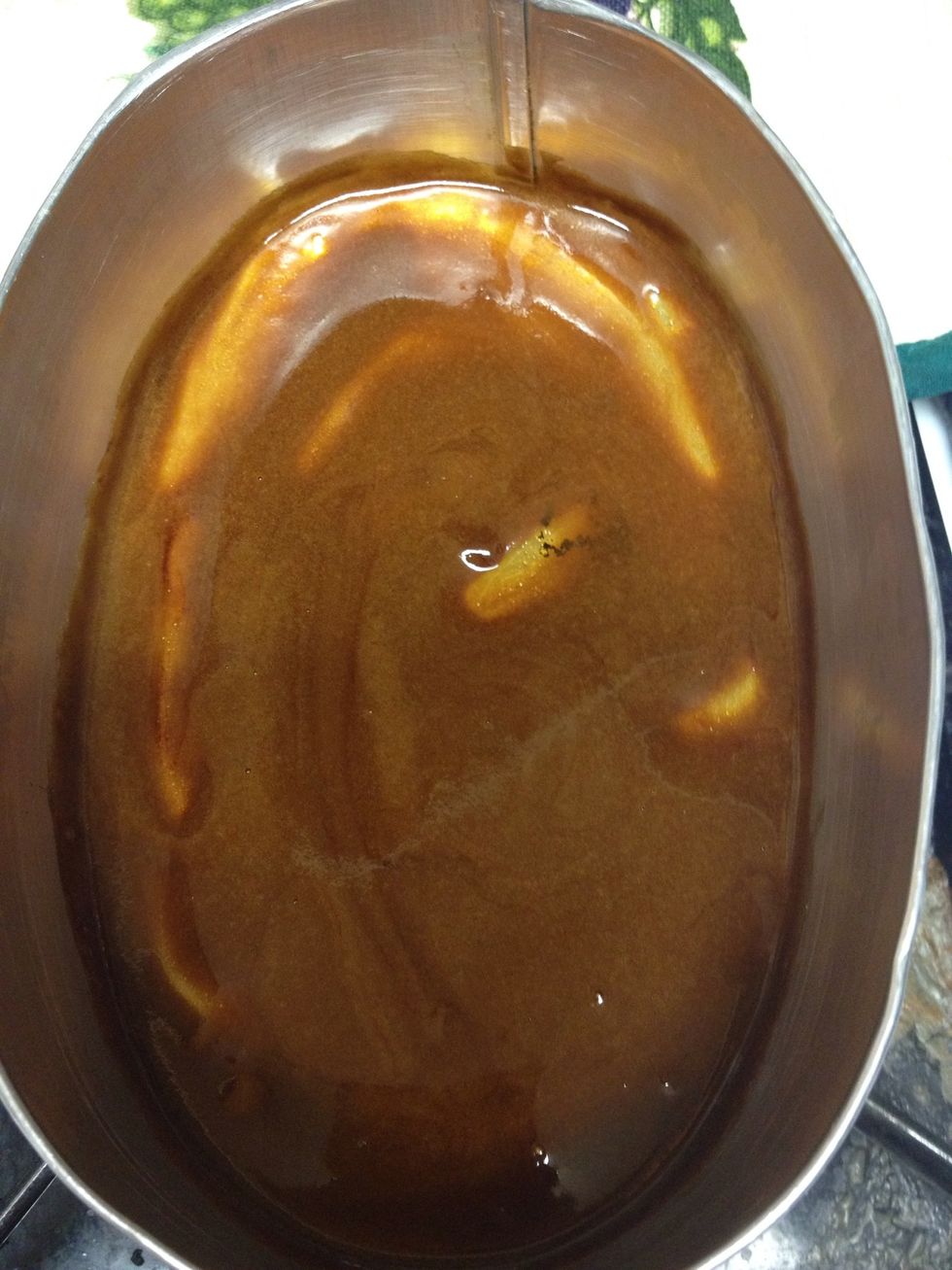 Just spread it quickly to the whole bottom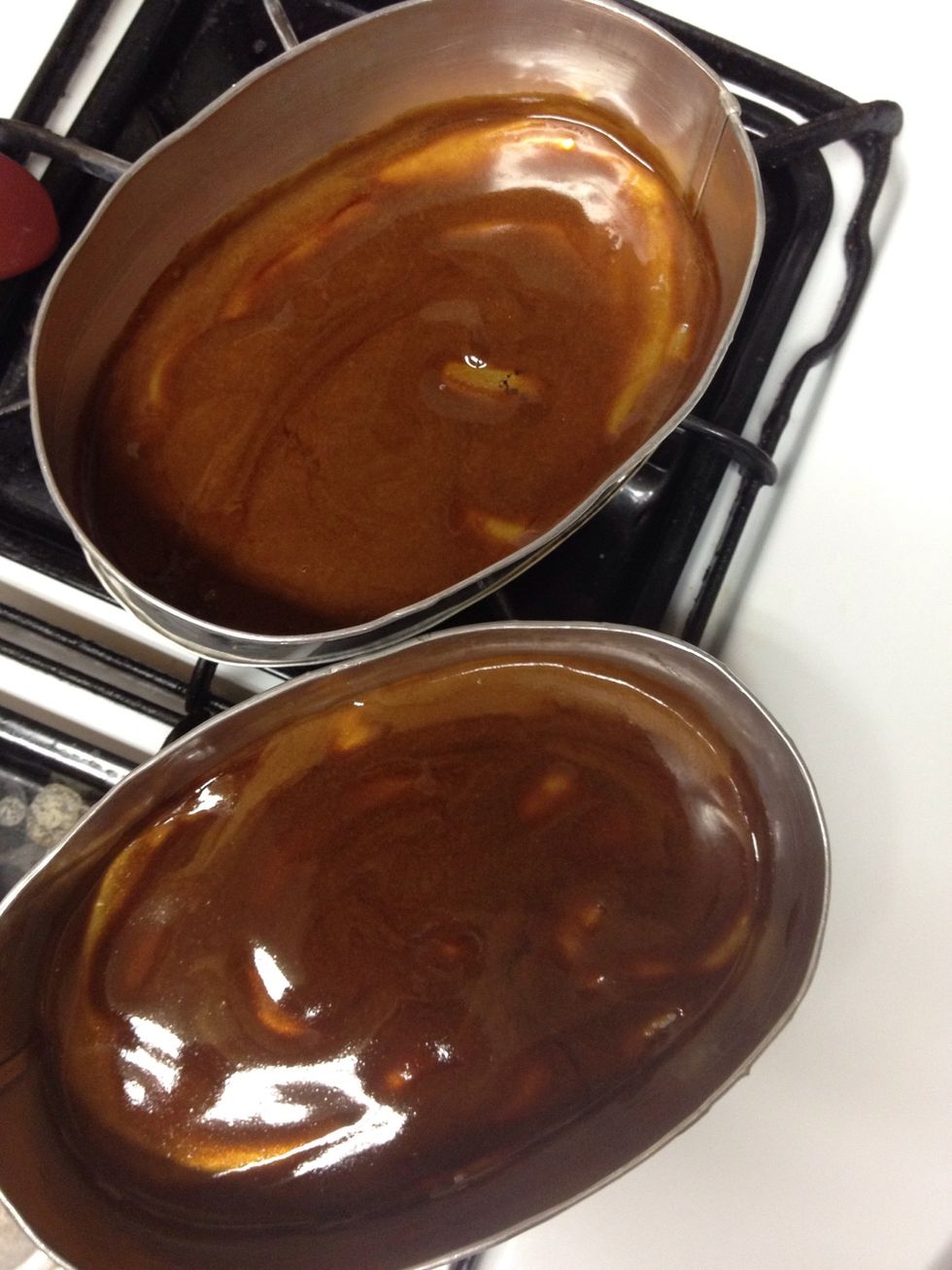 Let it cool down for maybe 5mins.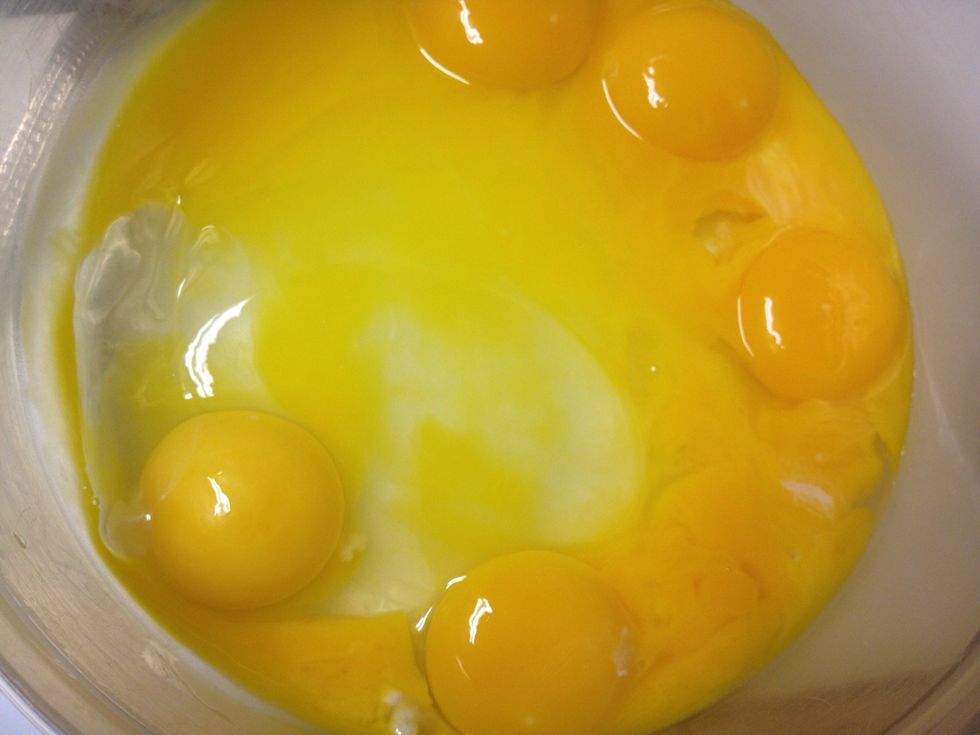 In a bowl put on all the eggs. (8egg yolks & 1 whole egg).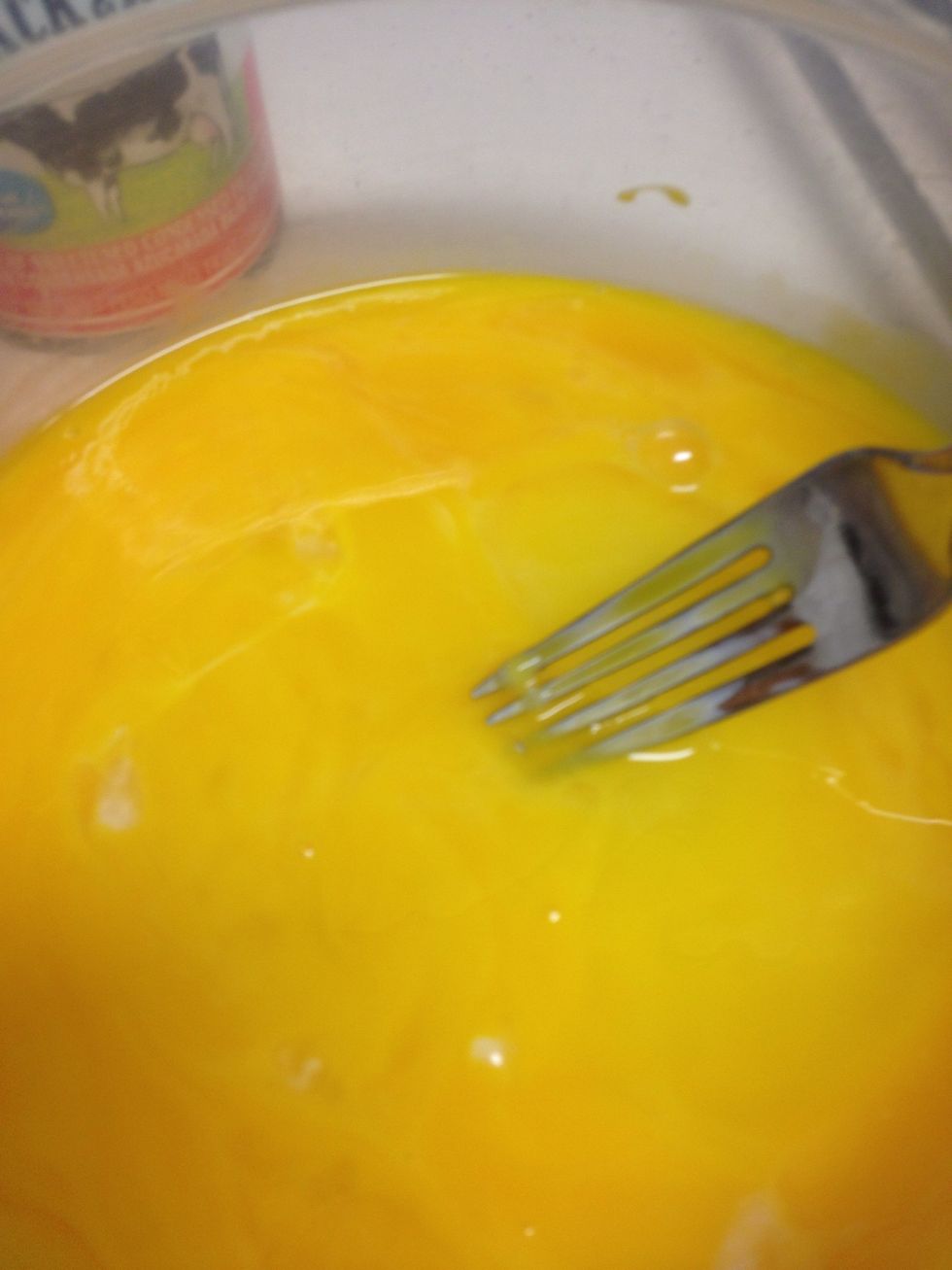 Whisk it until it turns golden yellow,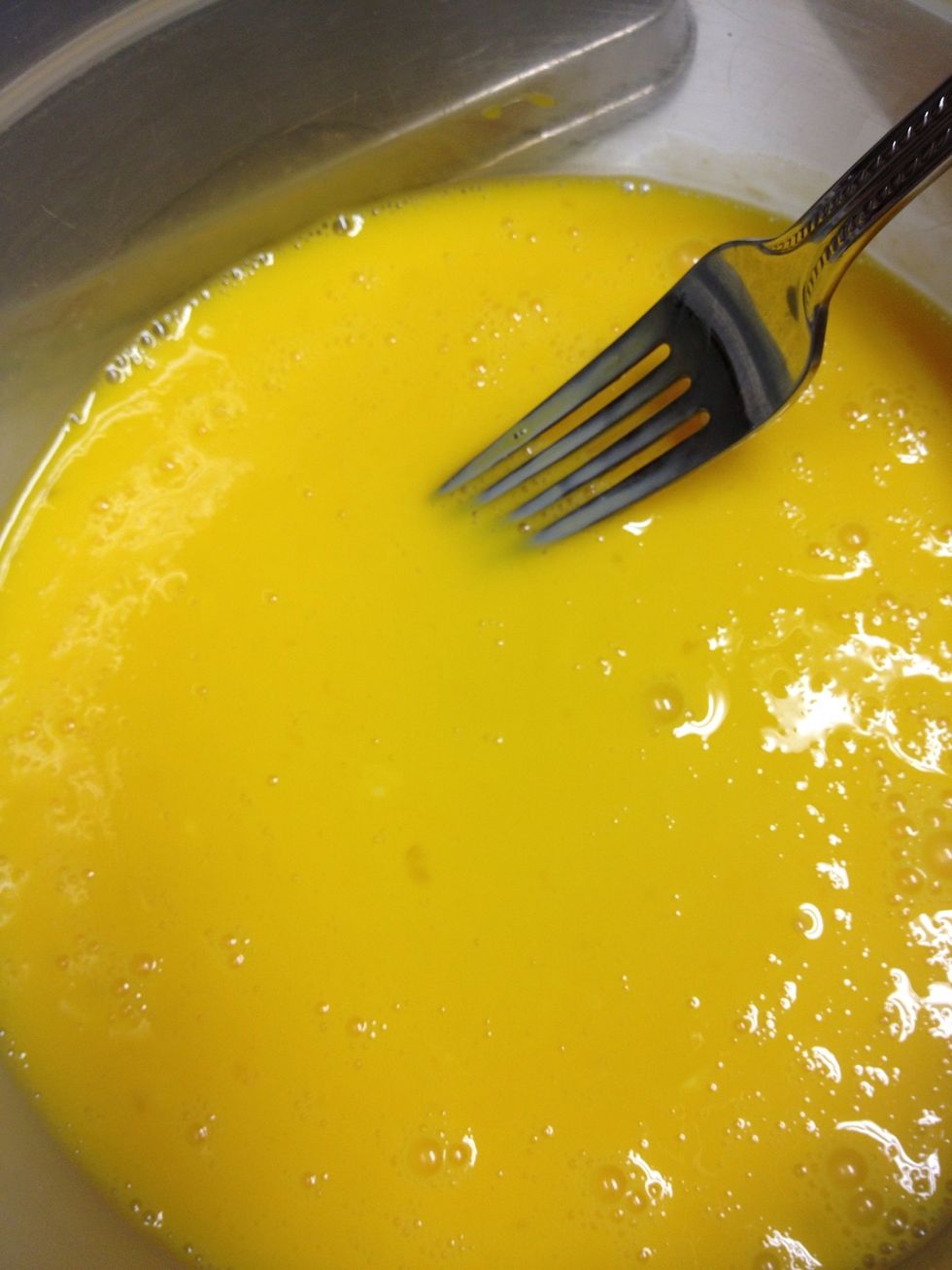 Or it looks like this.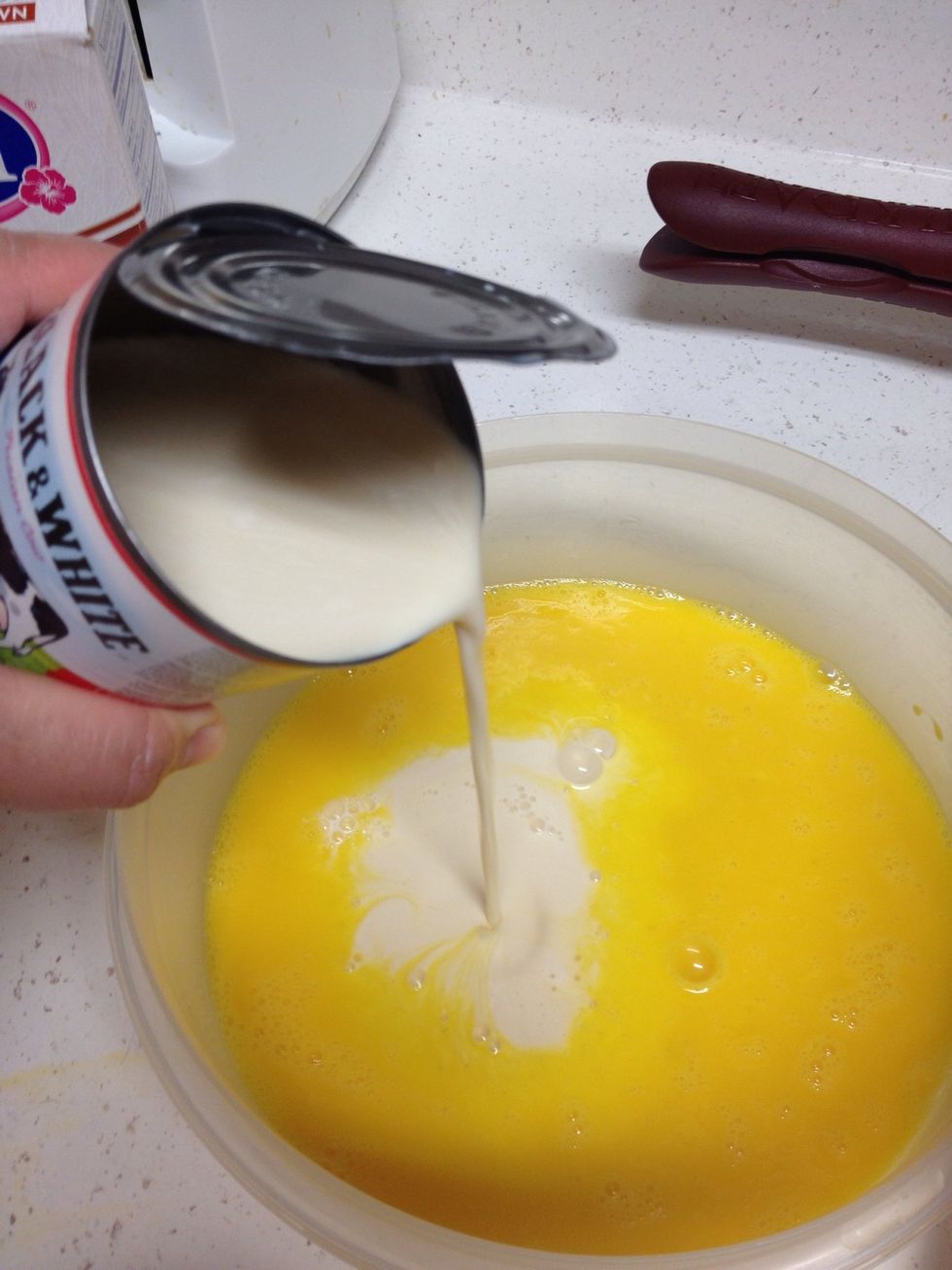 Add evaporated milk,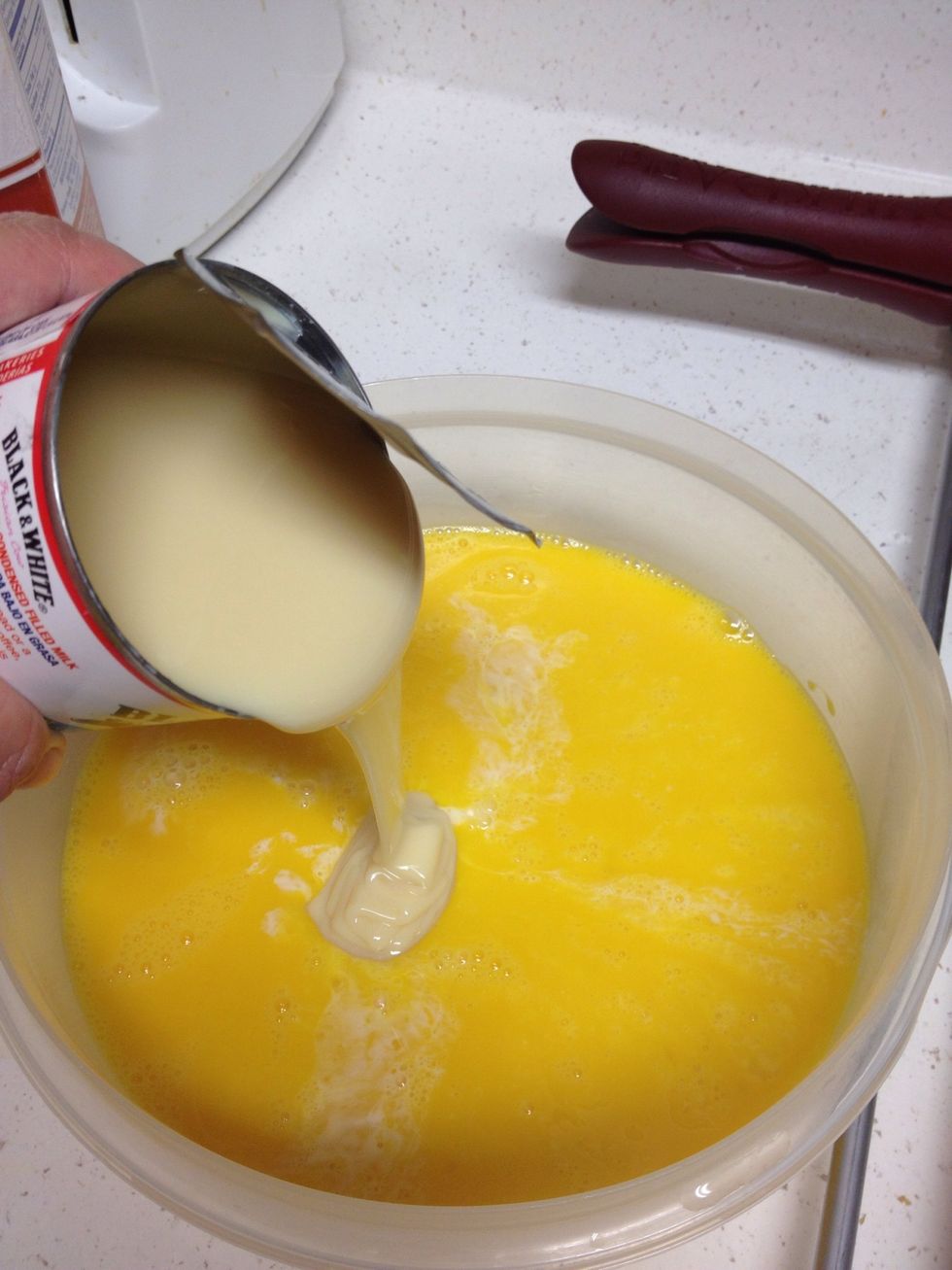 and add the condensed milk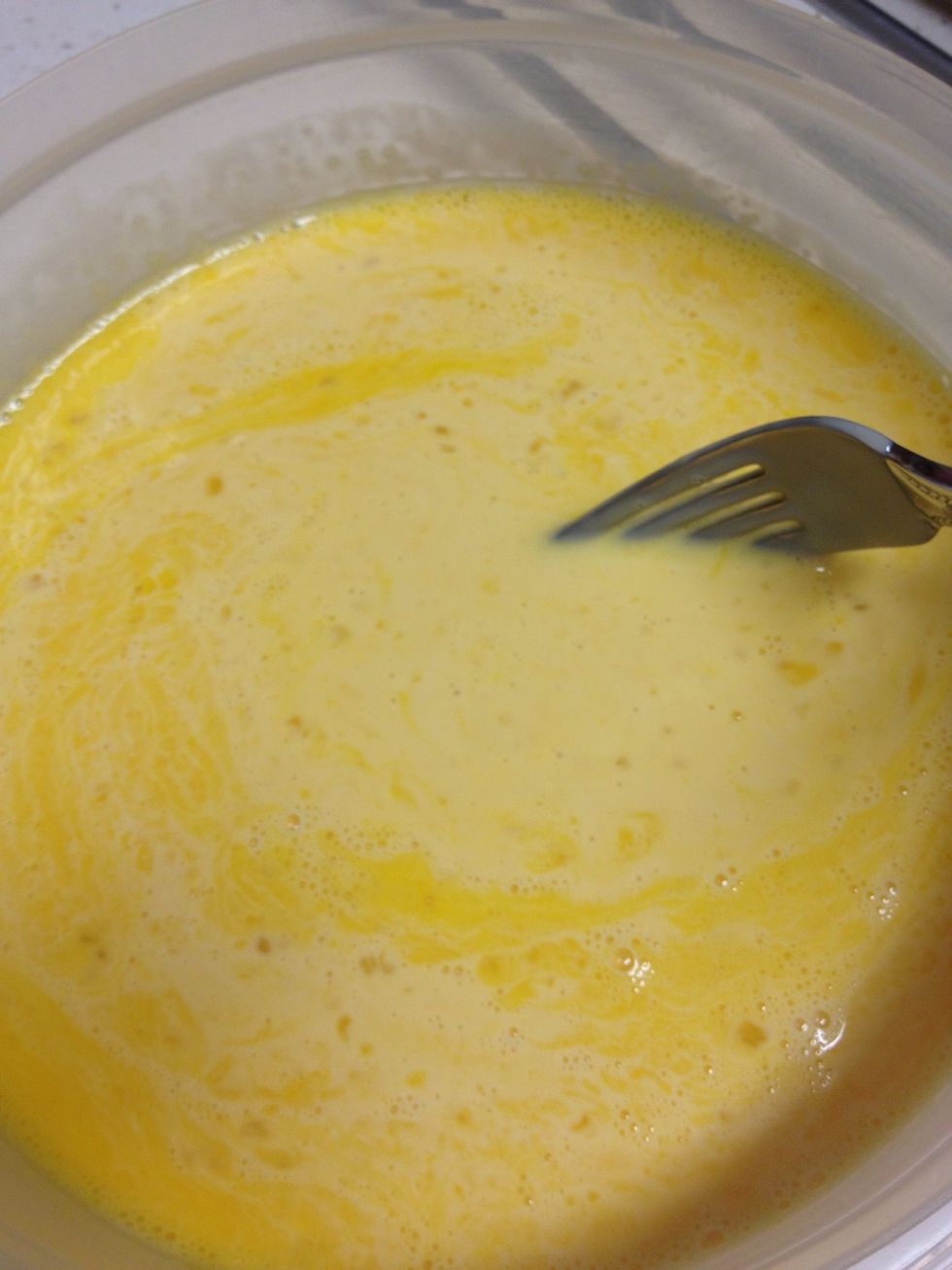 mix it thoroughly using a fork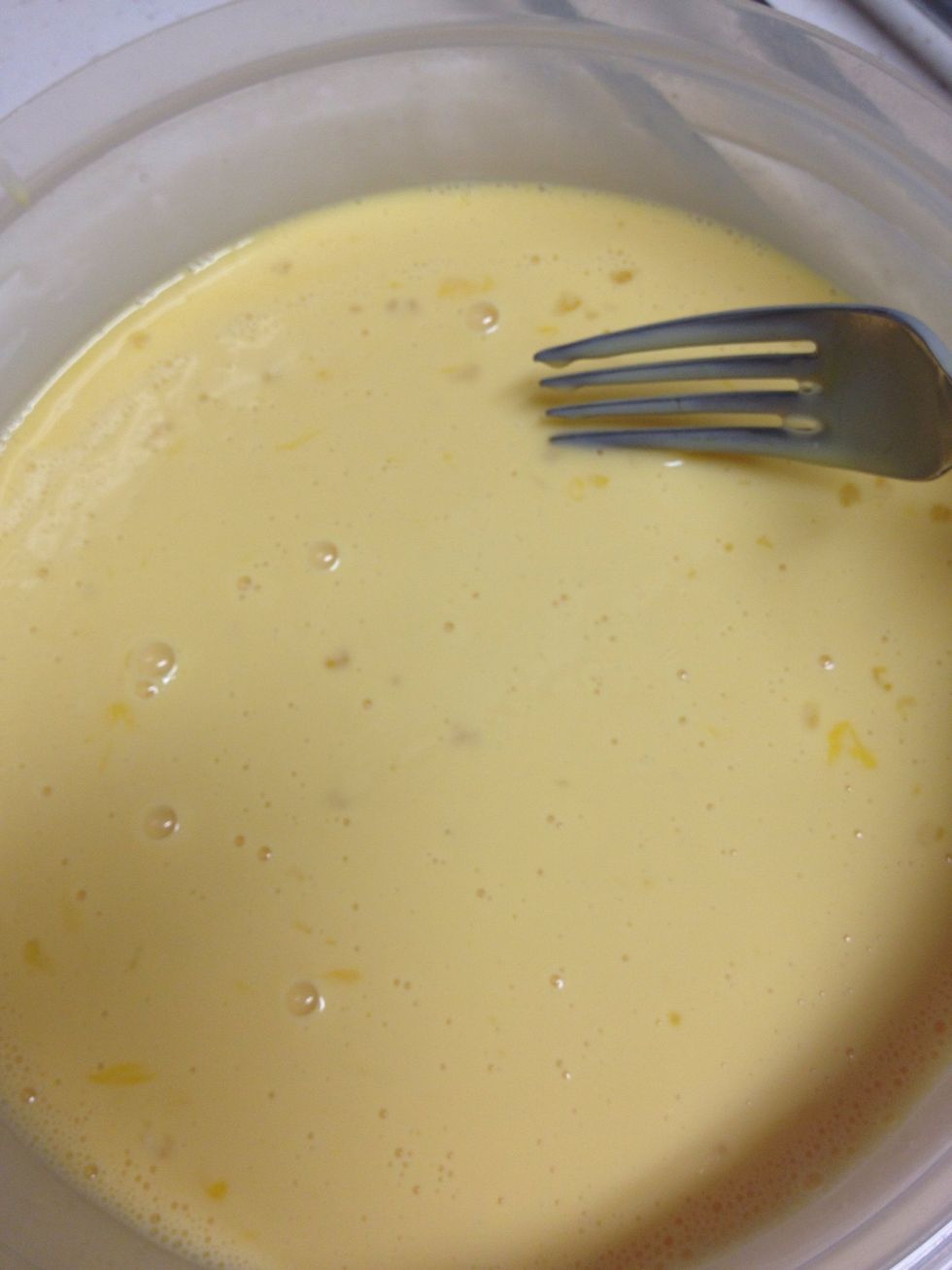 Until it looks like this.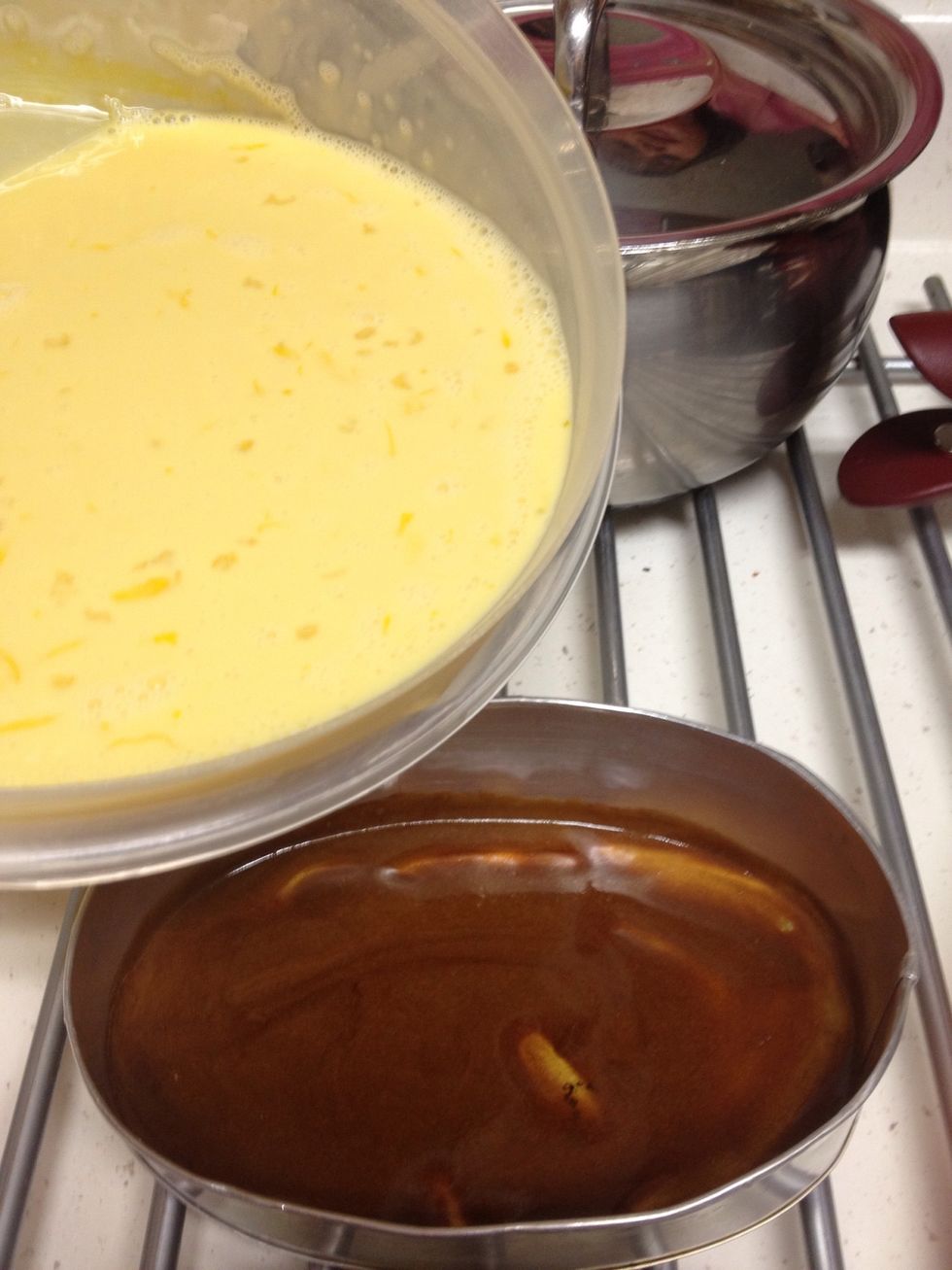 Slowly fill in the mixture to the pan, about half full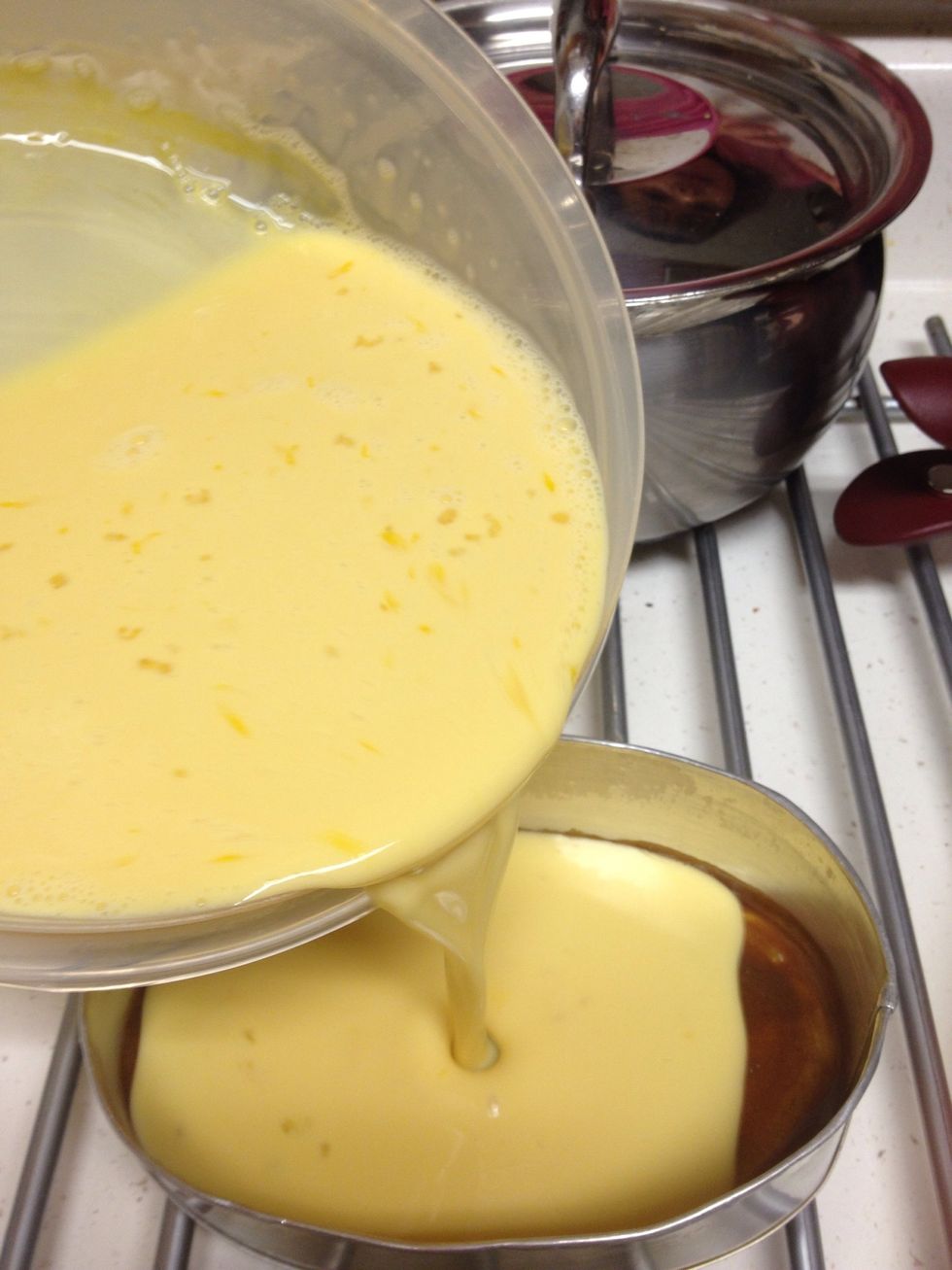 And fill in the rest of the llanera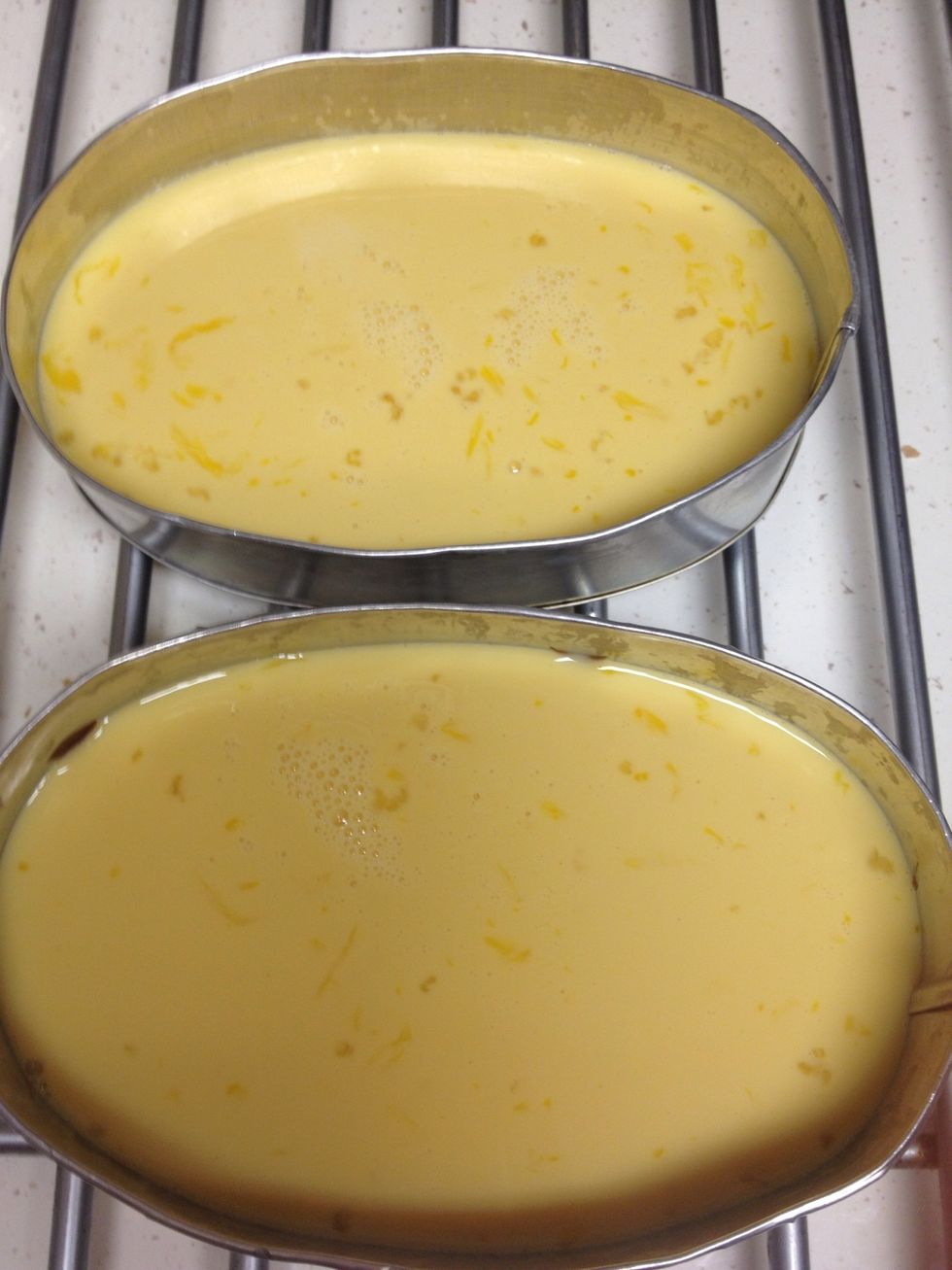 Now this look great!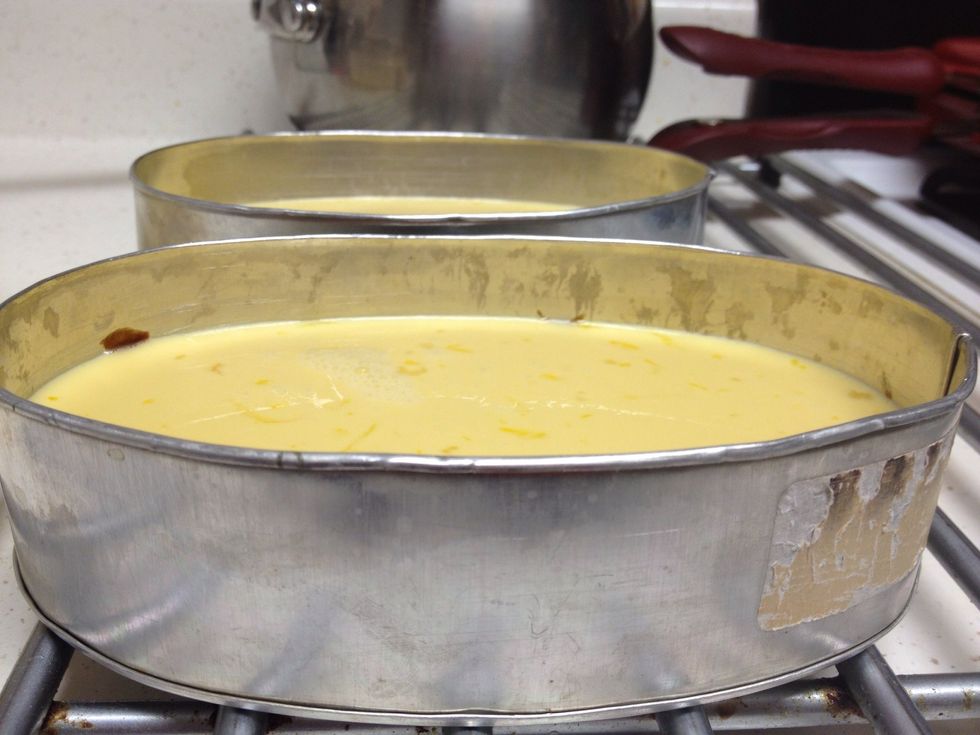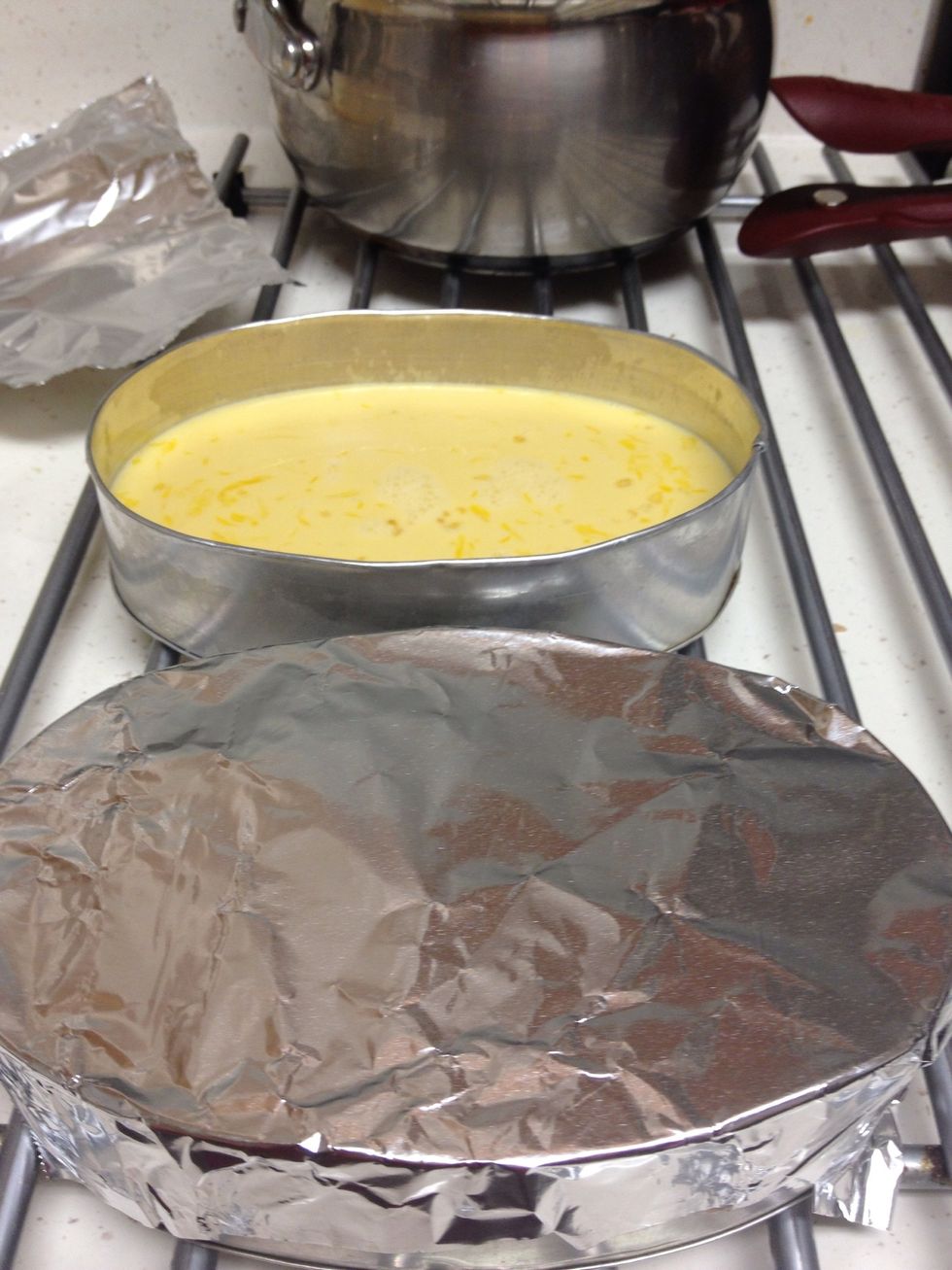 cover it with aluminum foil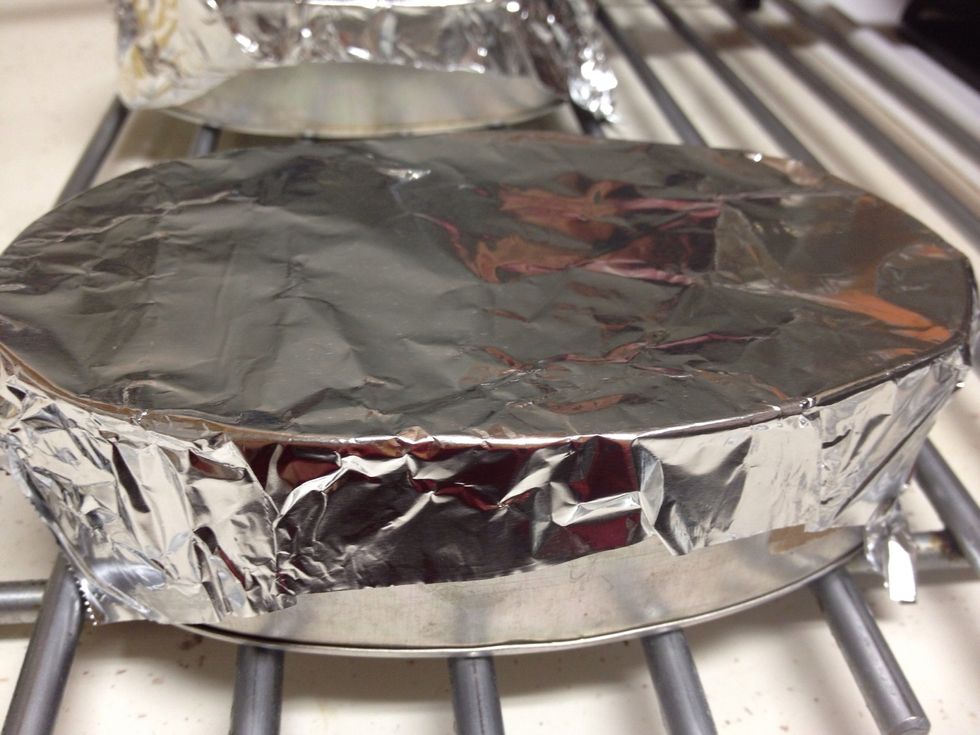 Like this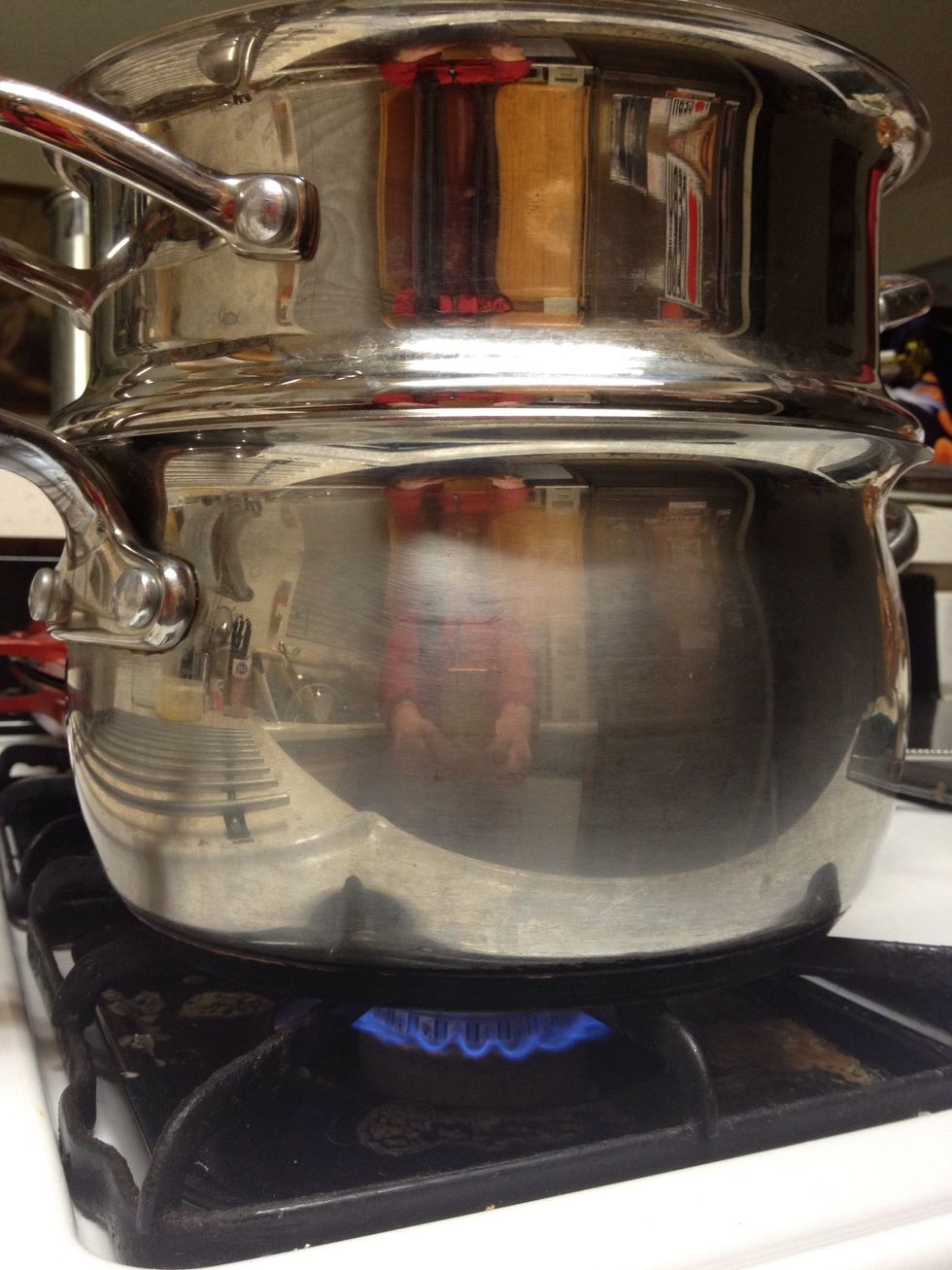 Ready your steamer, make sure to put water on the bottom pot, about 1/3.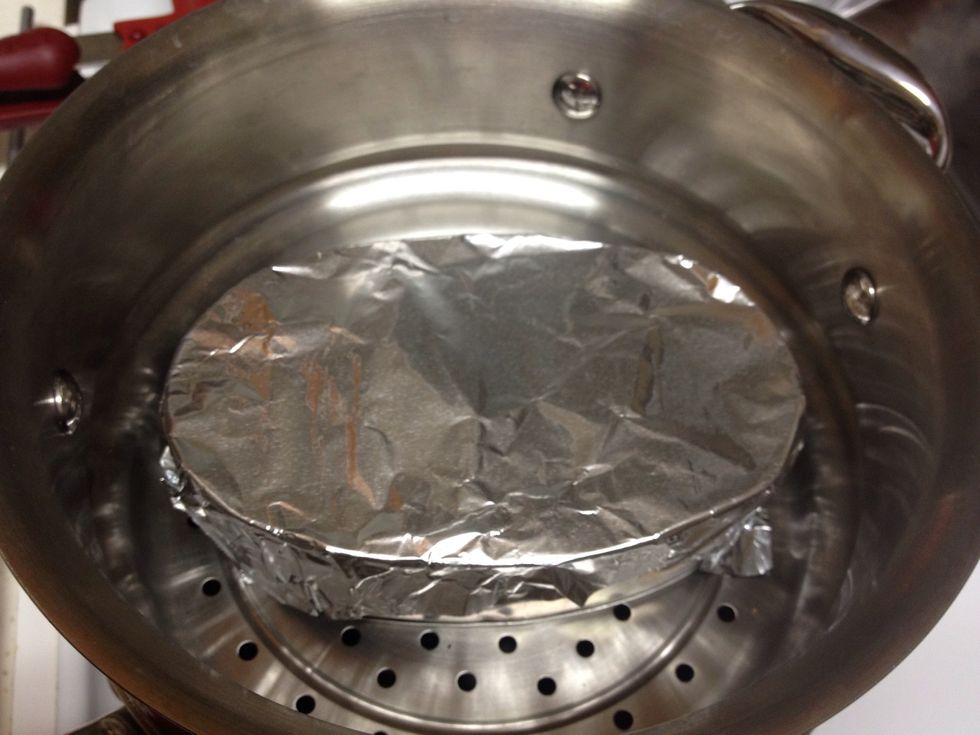 Slowly put your llanera into the steamer, be careful not to spill it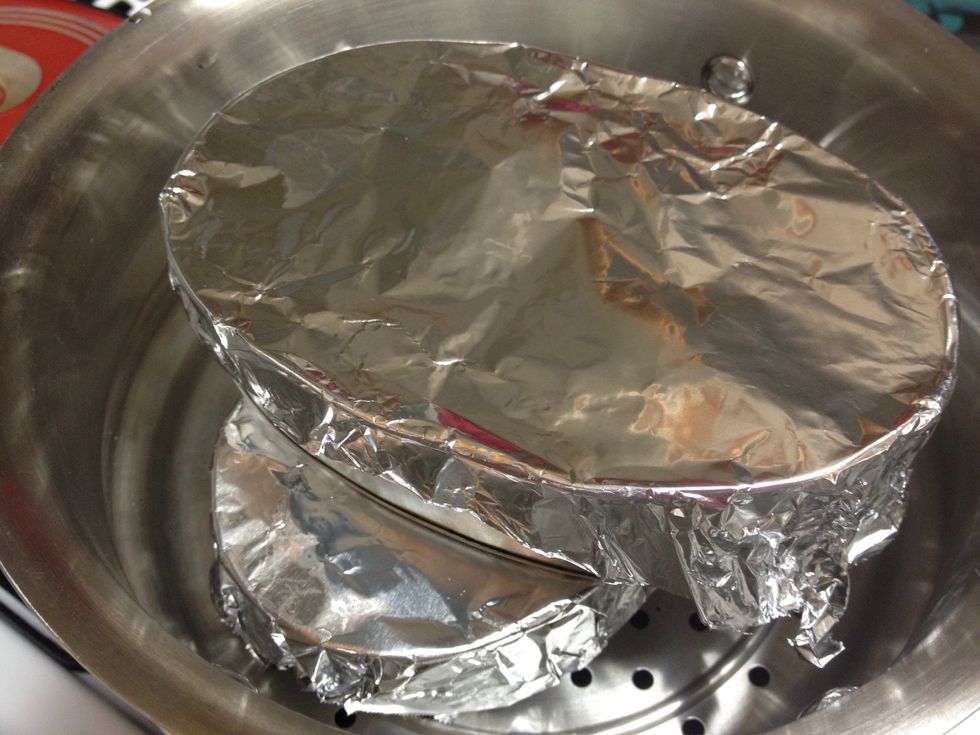 Since my steamer is not that wide/big, i have to put my llanera on top with each other. But if your lucky enough to have a bigger steamer, you don't have to this.:) Put on the cover of your pot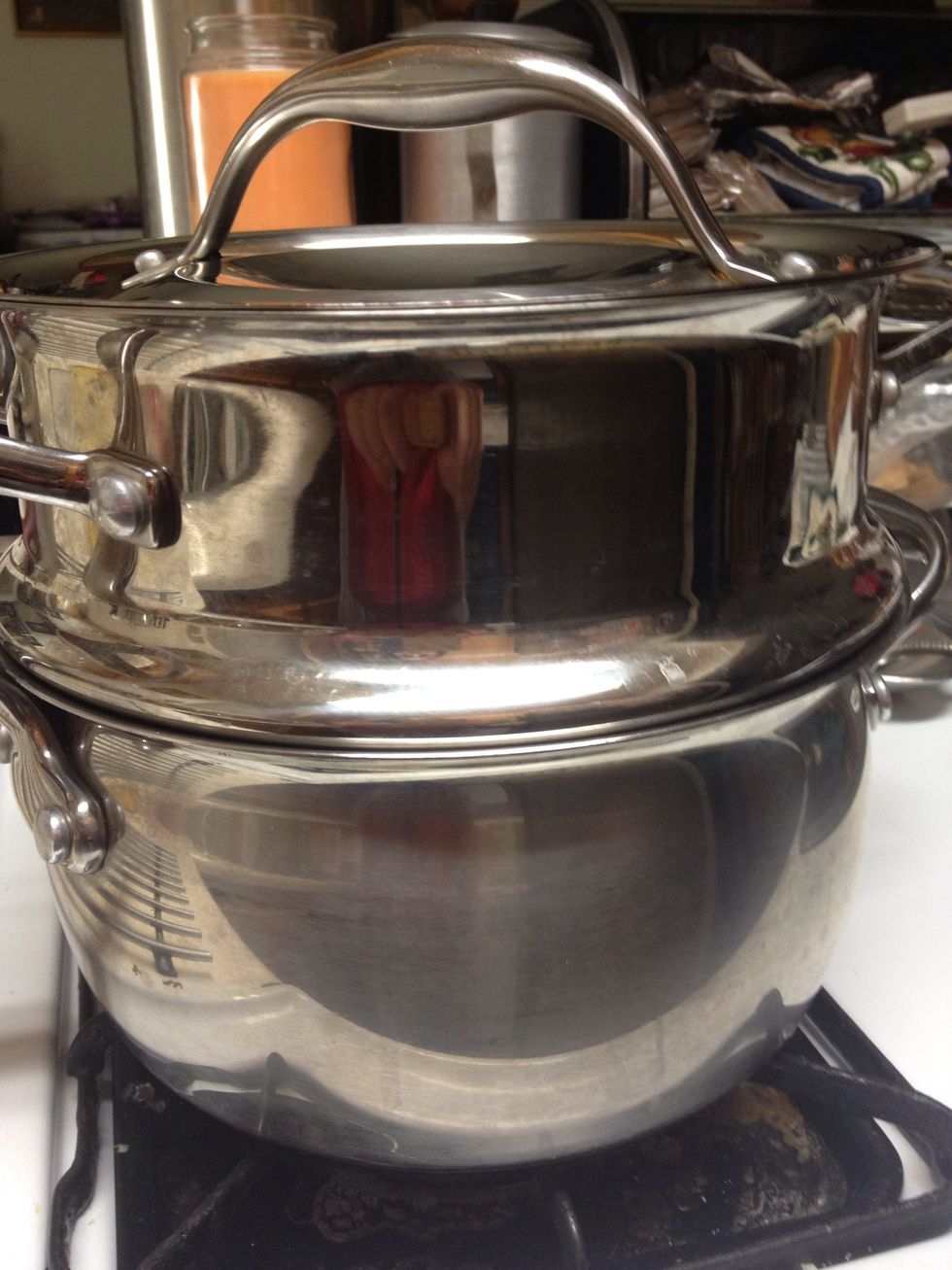 When your pan is set, bring the water into boil for 5mins, with medium high fire. And then turn it medium low and simmer it for 45mins.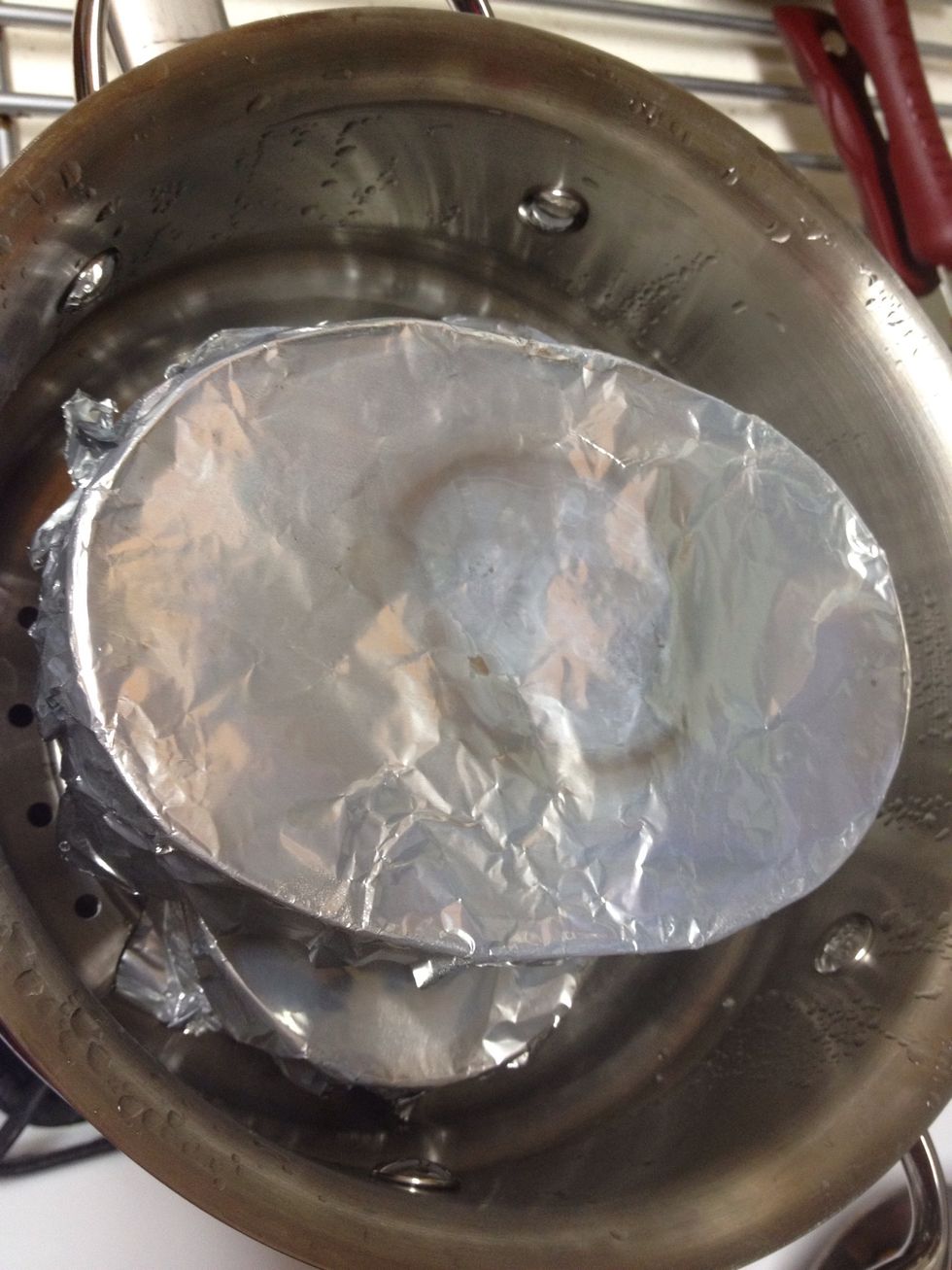 When the timer stops, turn off the stove..and take out your yummy leche flan from the steamer!
Let it cool down for a while, and refrigerate it
Ready to have a yummy dessert?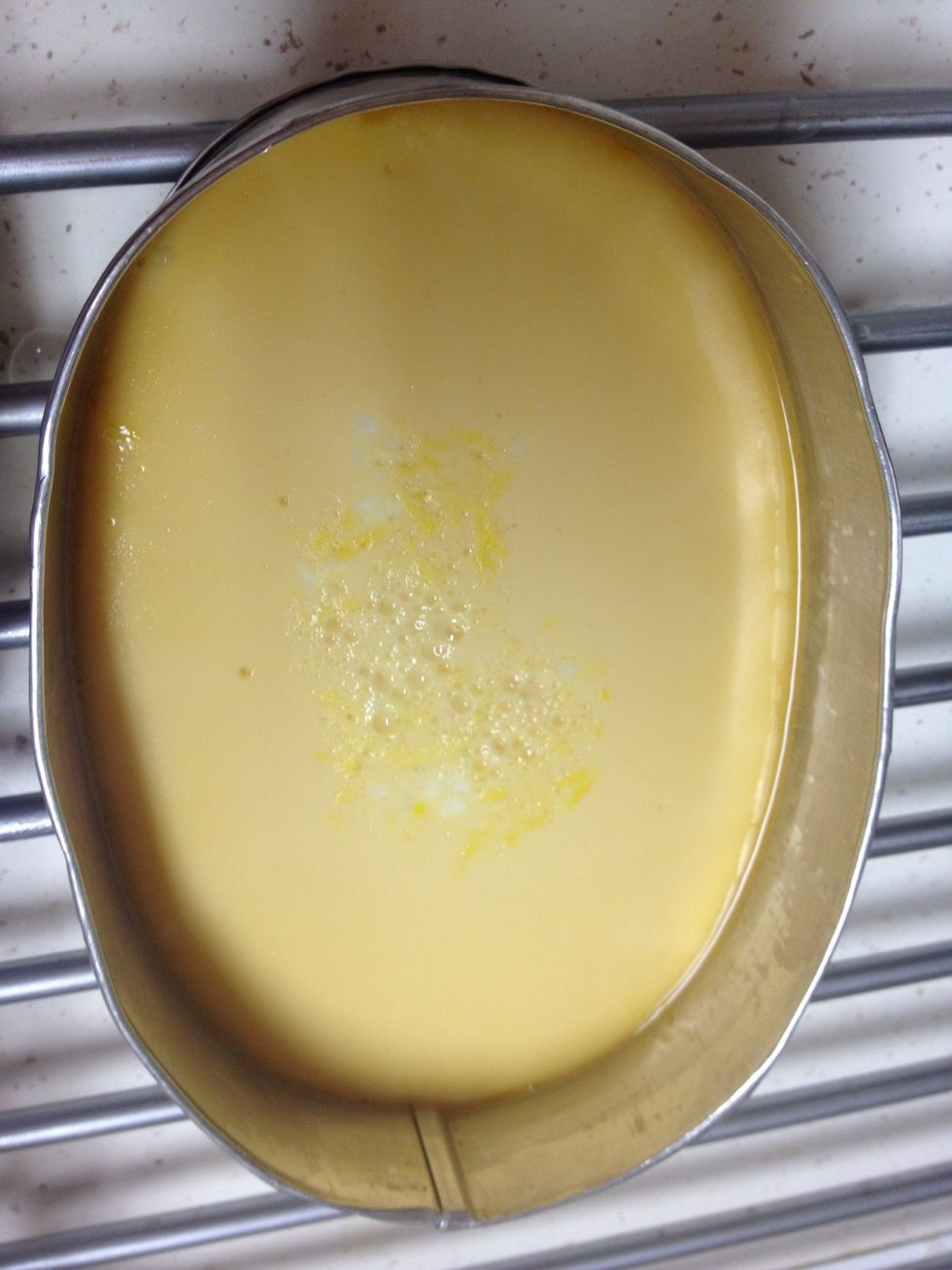 Remove the aluminum foil cover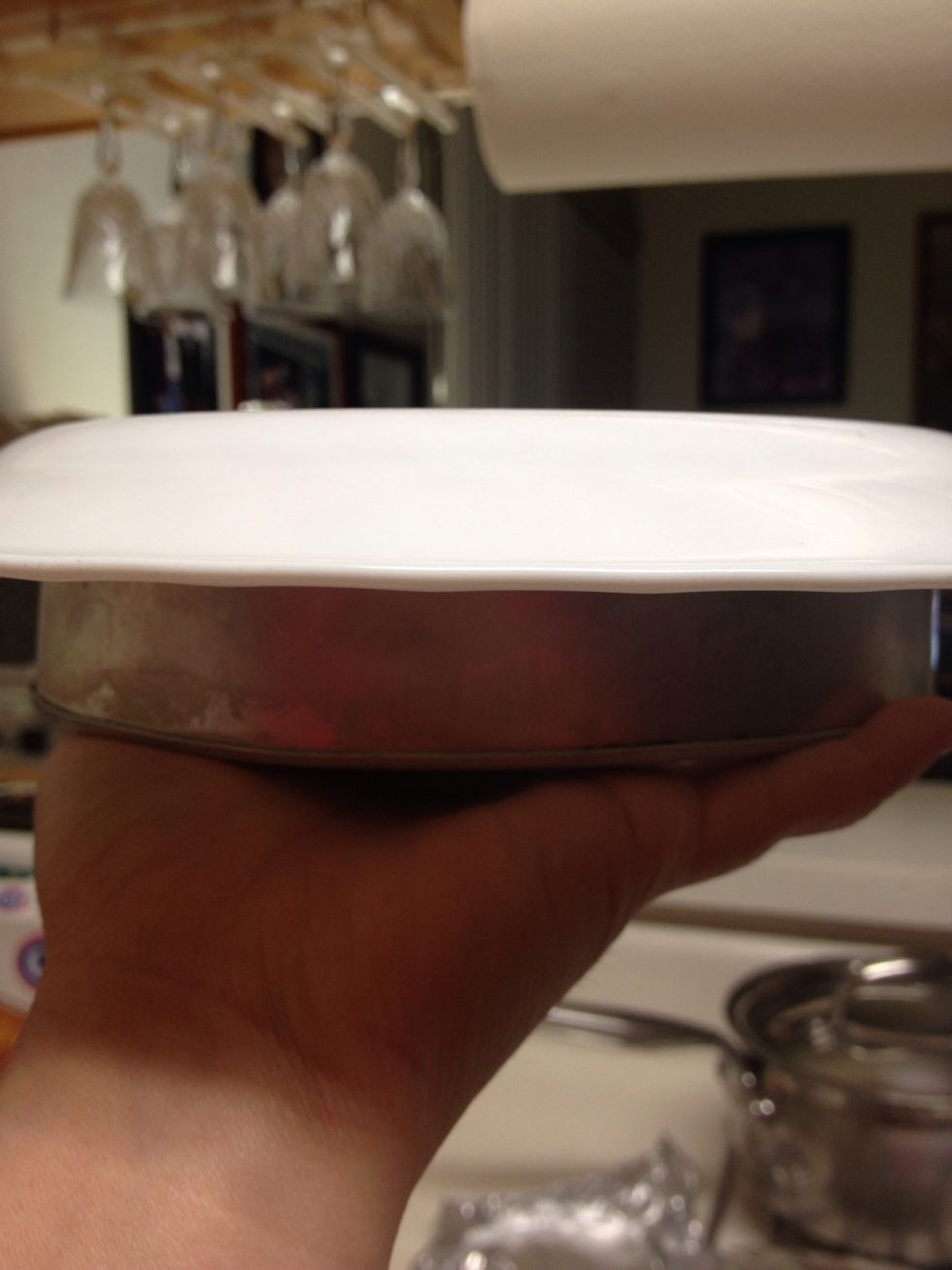 Put a plate on top, cuz we're putting it upside down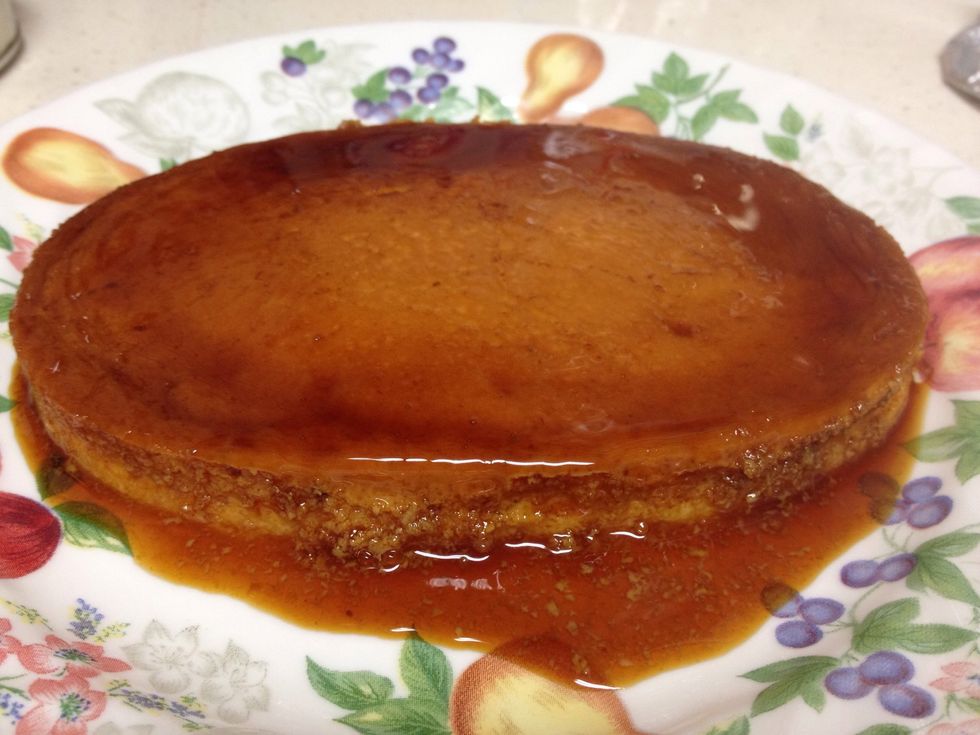 And voila!! Yummy leche flan!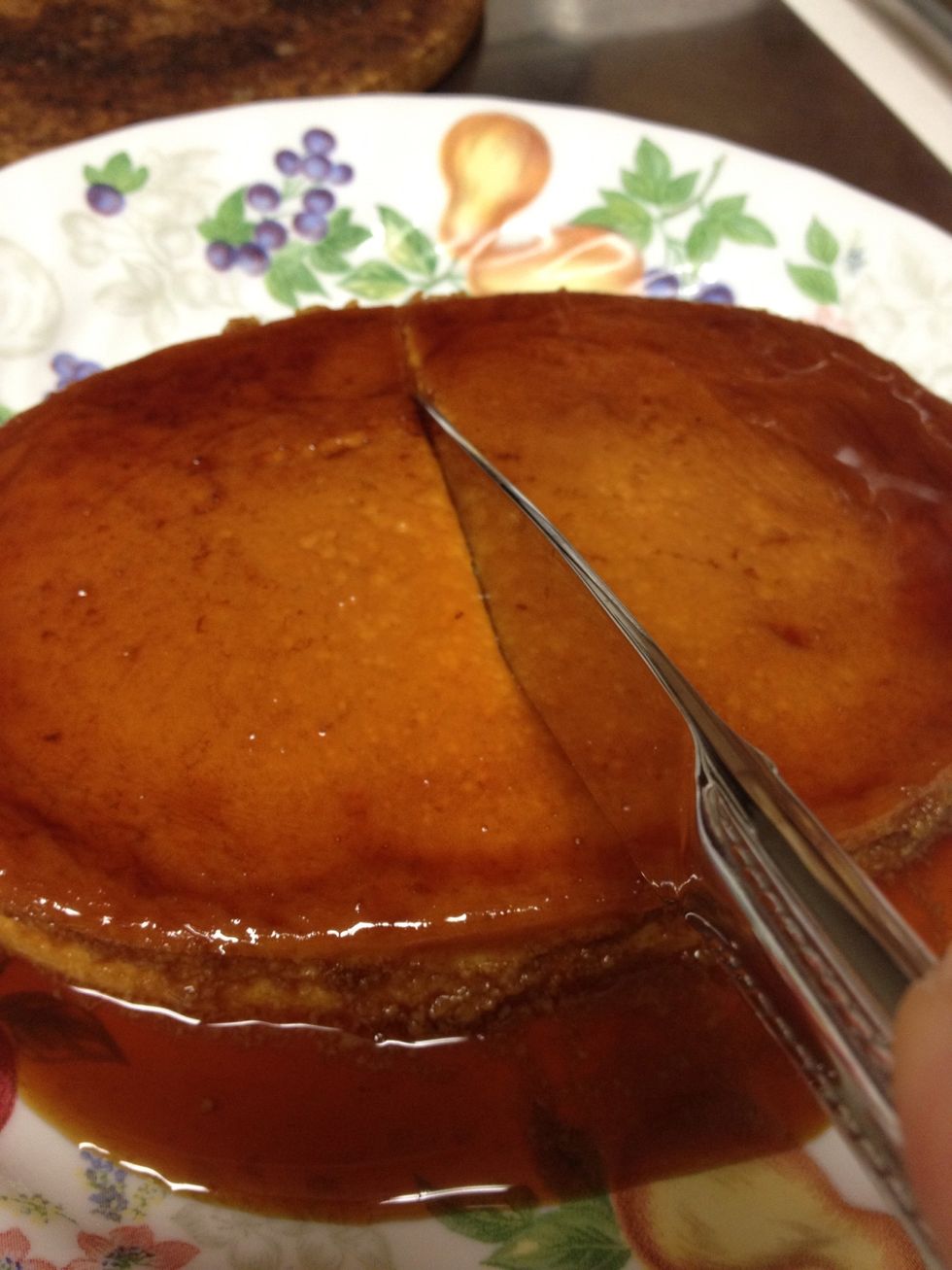 Cut it,
and serve... Enjoy! Let me know how'd you like it!
8.0 Egg yolk
1.0 Whole egg
1.0 Condensed milk
1.0 Evaporated milk
1.0c Brown sugar
3.0 Llanera (pan)
Steamer
Aluminum foil
Water