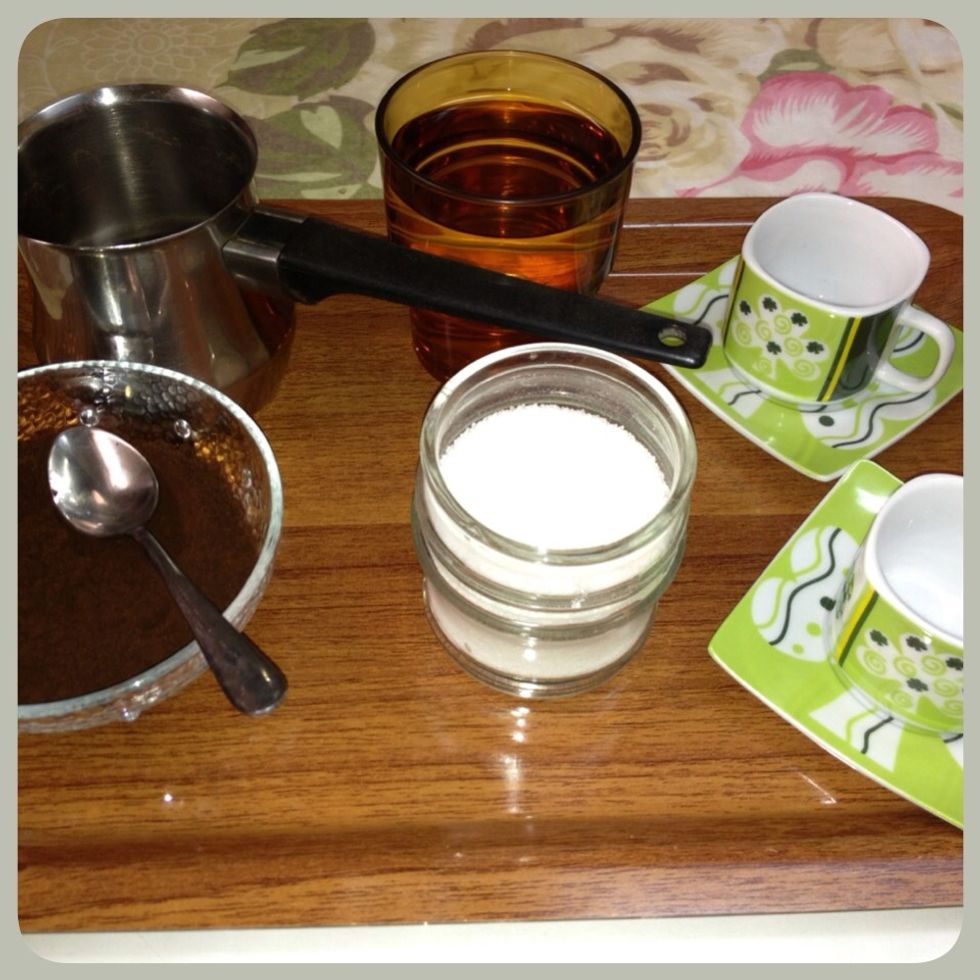 These are the supplies for 4 cups of coffee
1- Fill it with water, Leaving around 1cm space from the top. 2- Then turn on the oven. 3- The water starts to boil.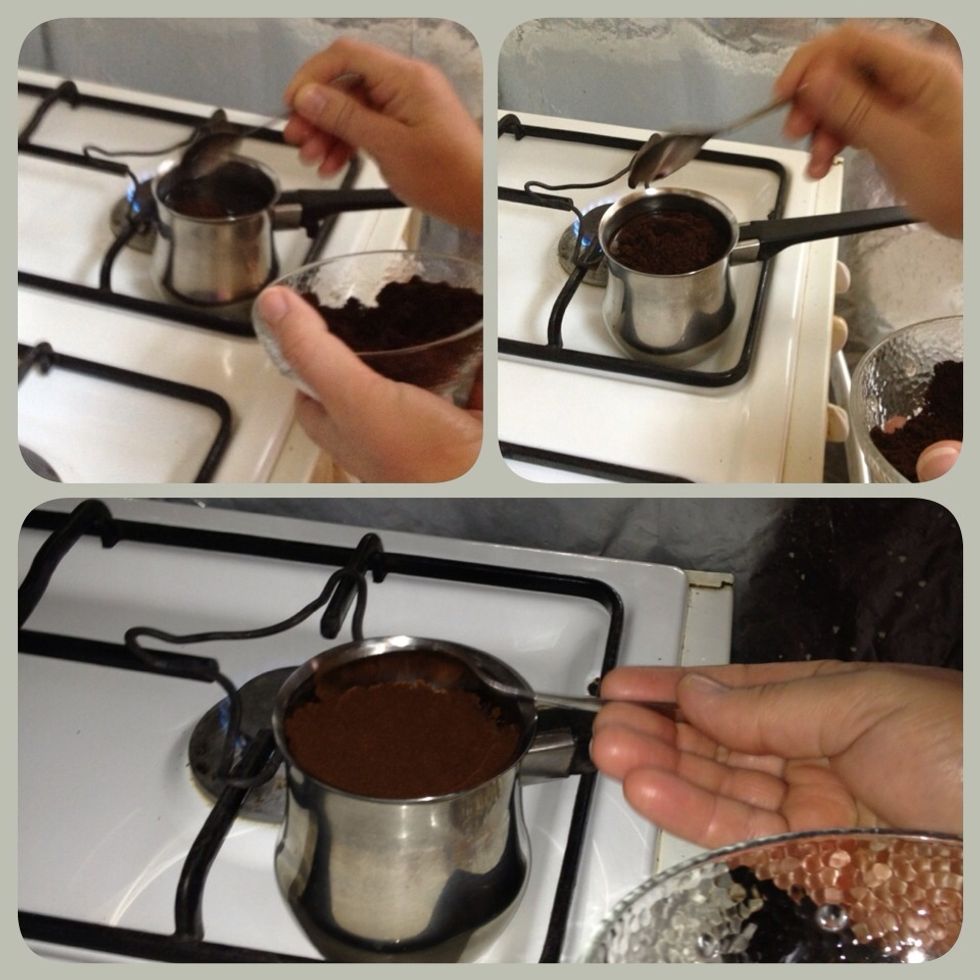 4- Add coffee you need 5 to 6 teaspoons.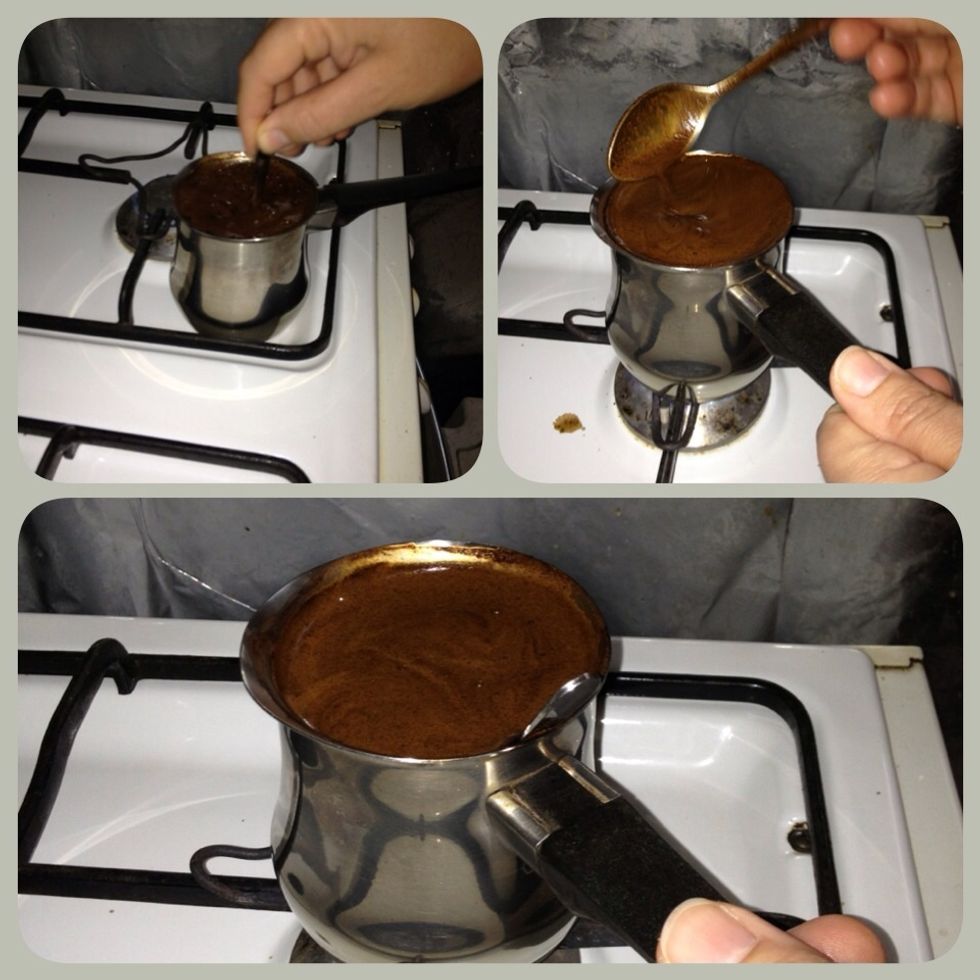 5- you'll find the coffee sediment rises to the top. 6- Using your teaspoon start to lift up the coffee and drop it back into the pot. NOW IS FINSH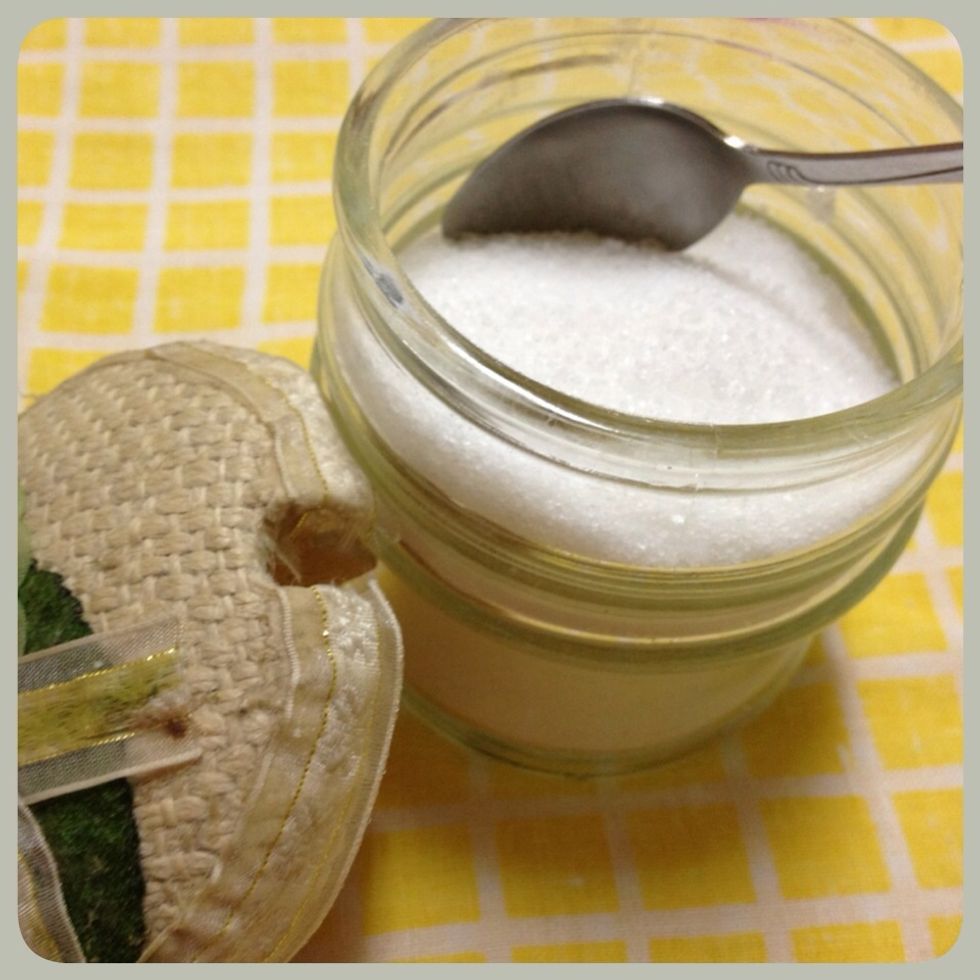 Optional ( if you like it sweeter add sugar ).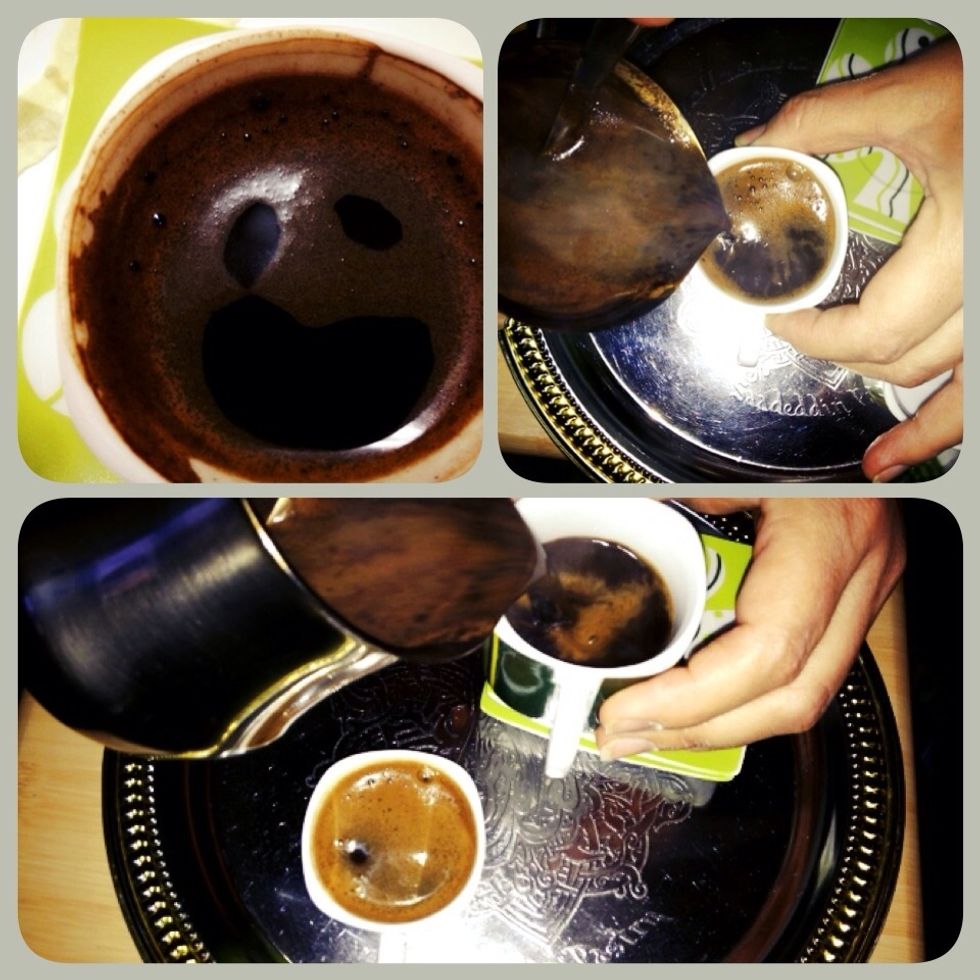 Enjoy! In Lebanese ( SAHTIN ).
6.0tsp Arabica Coffee
Water
Sugar ( If you Want )
Coffee Pot
Teaspoon
lebanese Coffee Cup