Start off by making sure all your leather pieces are 18-20cm long. The width will depend on how long you want your tassel to be, I made mine 18cm x 9cm.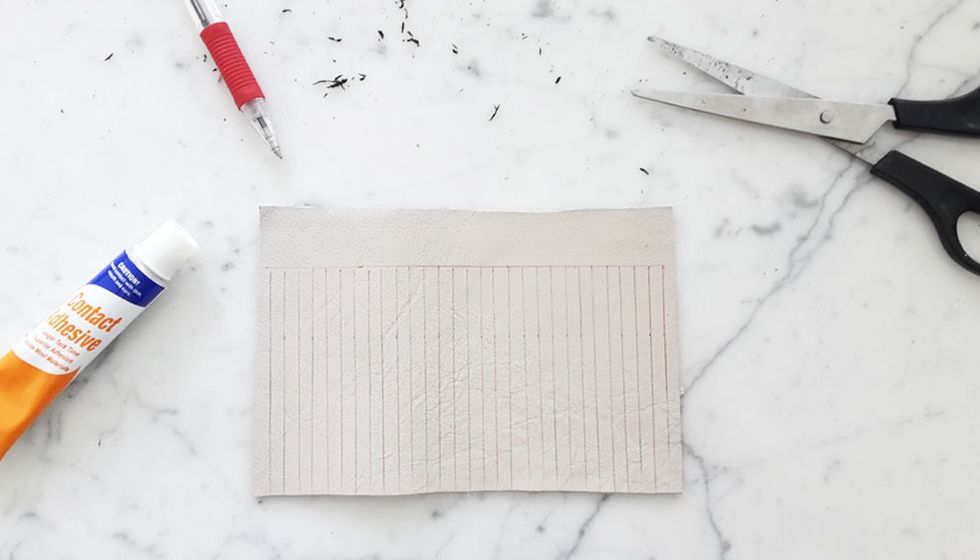 Place the ruler lengthwise along the upper edge of the leather piece and mark a 2cm border from the top.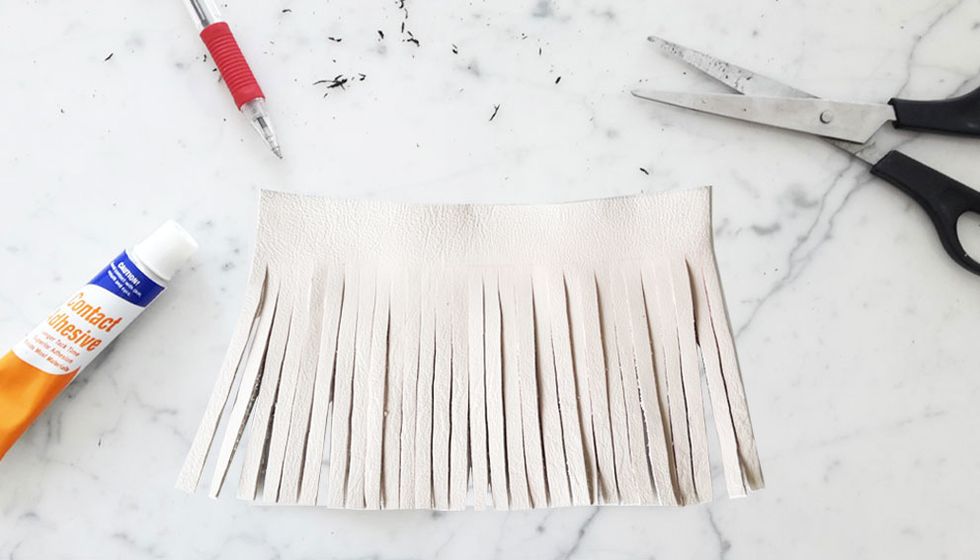 Carefully cut thin strips all the way to the end of the piece, making sure all the strips are equally 0.5cm wide. Be sure to stop at the 2cm border line each time.
Cut a small strip of the leather, the same width as the fringe 0.5cm wide x 4cm long. This will be the loop for your tassels.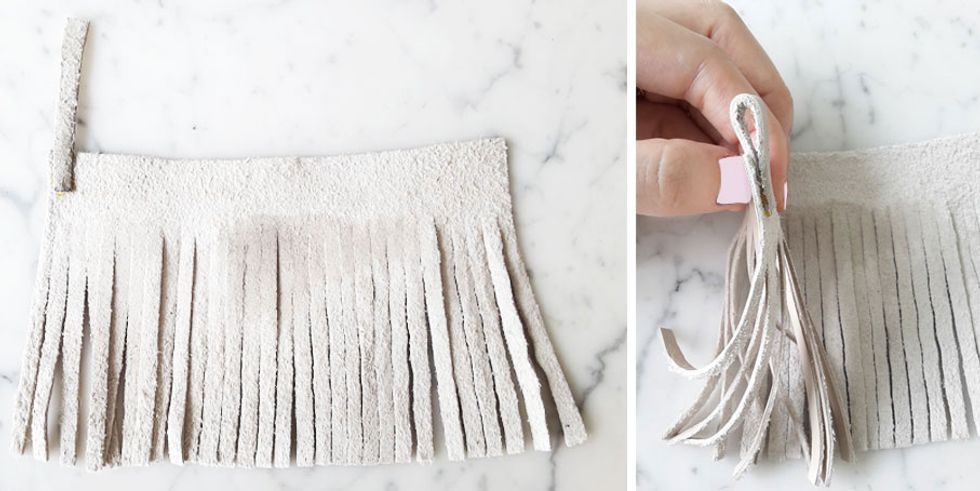 Place a small drop of glue on the left hand corner of the reverse side of the leather piece. Place the small strip on top of the glue. Fold the leather strip over to create a loop and glue down.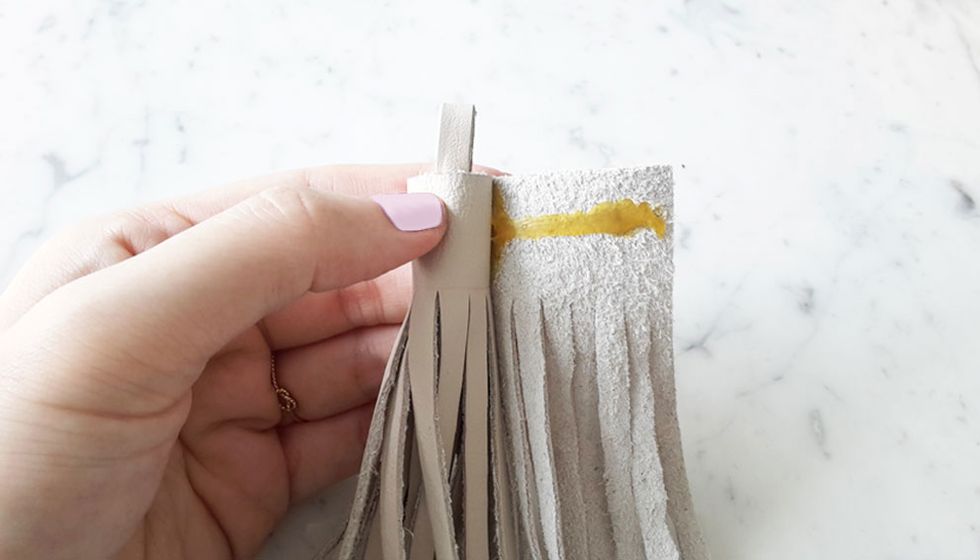 Add small drops of glue along the top of the fringe and start rolling tightly. Add more glue when necessary as you roll.
As you approach the end, add a small dab of glue and wrap over. Tie a rubber band around the top of the tassel to help keep it all in place until the glue is completely dried.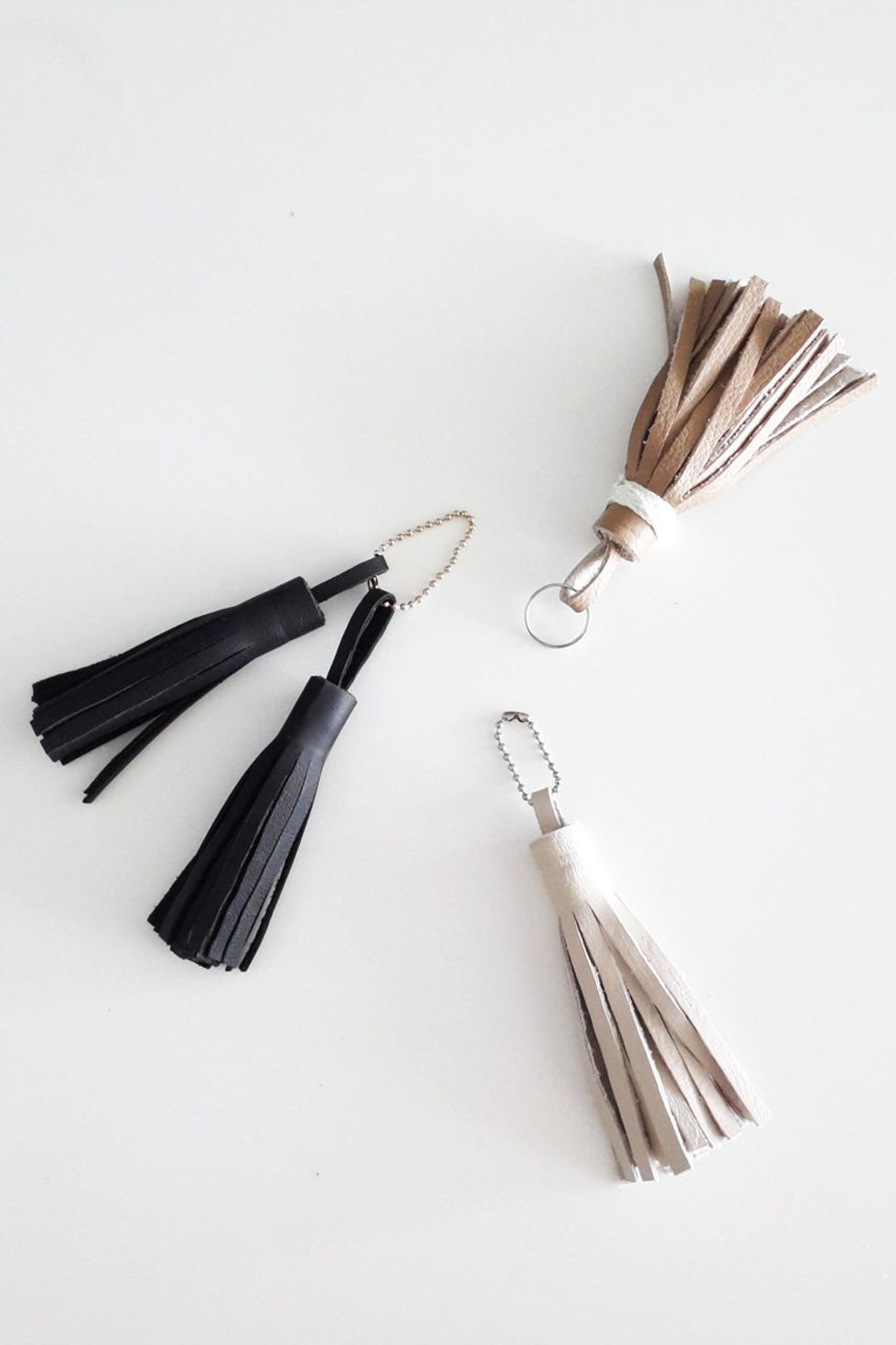 Add fasteners and loops and get ready to use and accessorise.
Leather Sheets
Scissors
Multipurpse Adhesive
Rubber Bands
Marker
Ruler