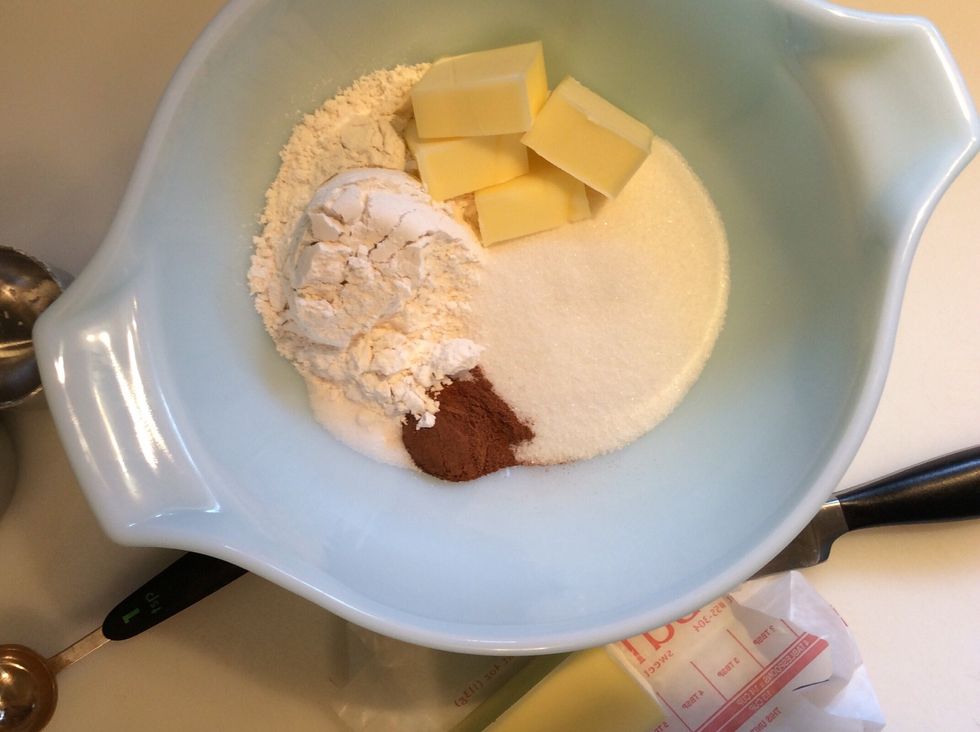 For the crumbs, in a the bowl, 1/3 c sugar, 1/2 c flour, 1 tsp cinnamon, 1/8 tsp salt, 4 tbls butter.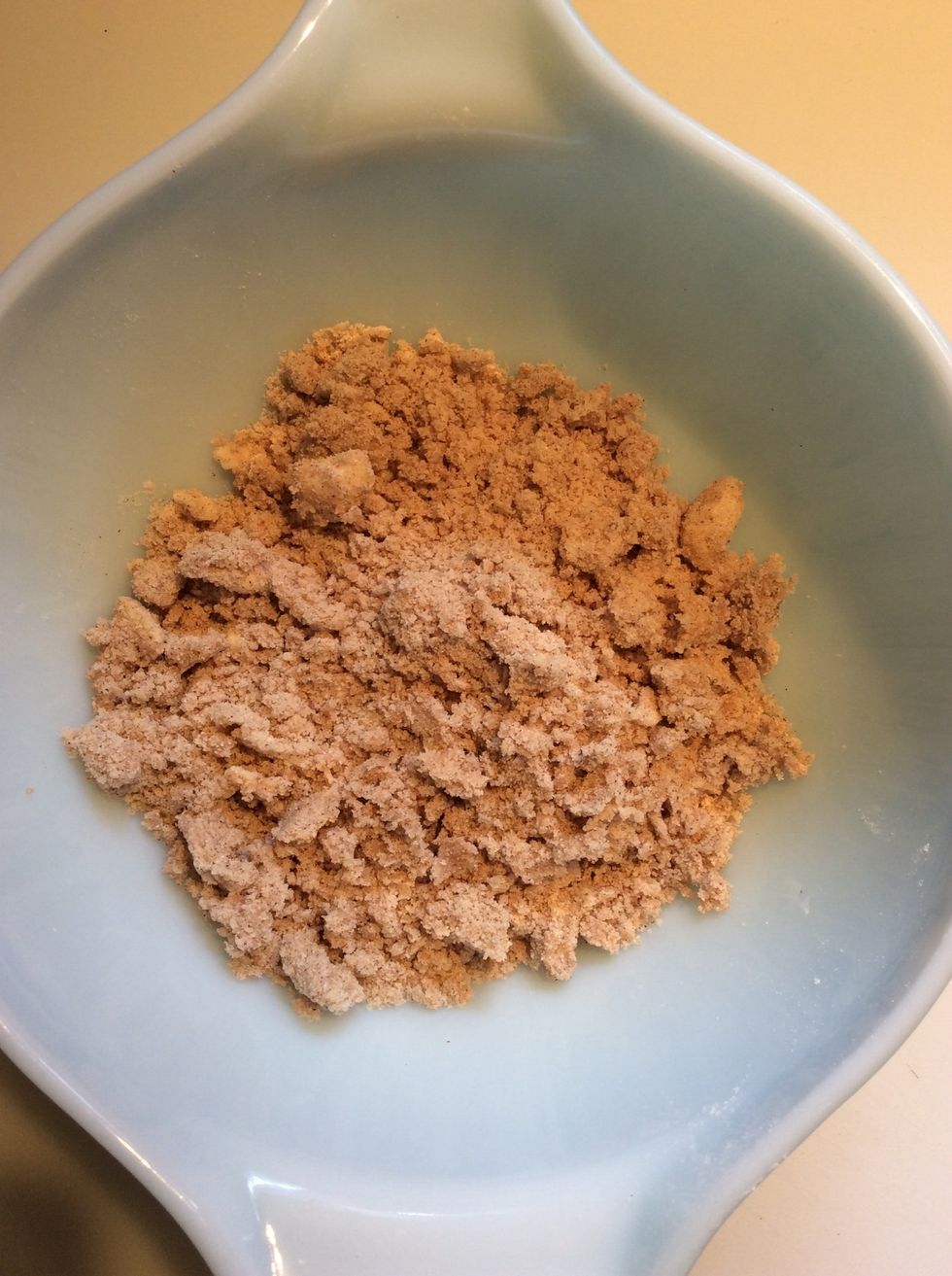 Using your fingers, a fork or a pastry blender, work the ingredients together to form pea sized crumbs. Set aside.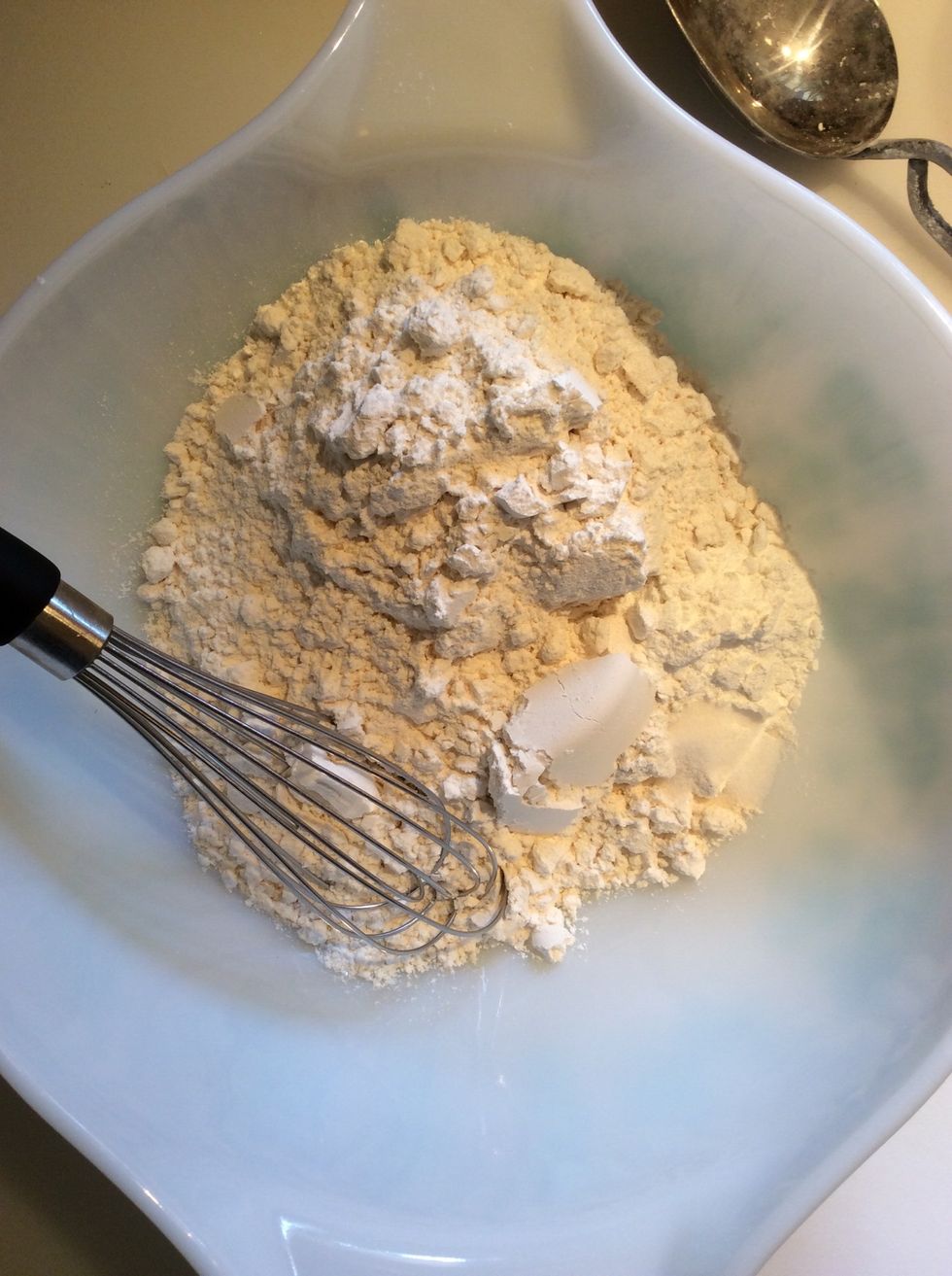 In a bowl place; 2 c flour, 2 tsp baking powder and 1/2 tsp salt.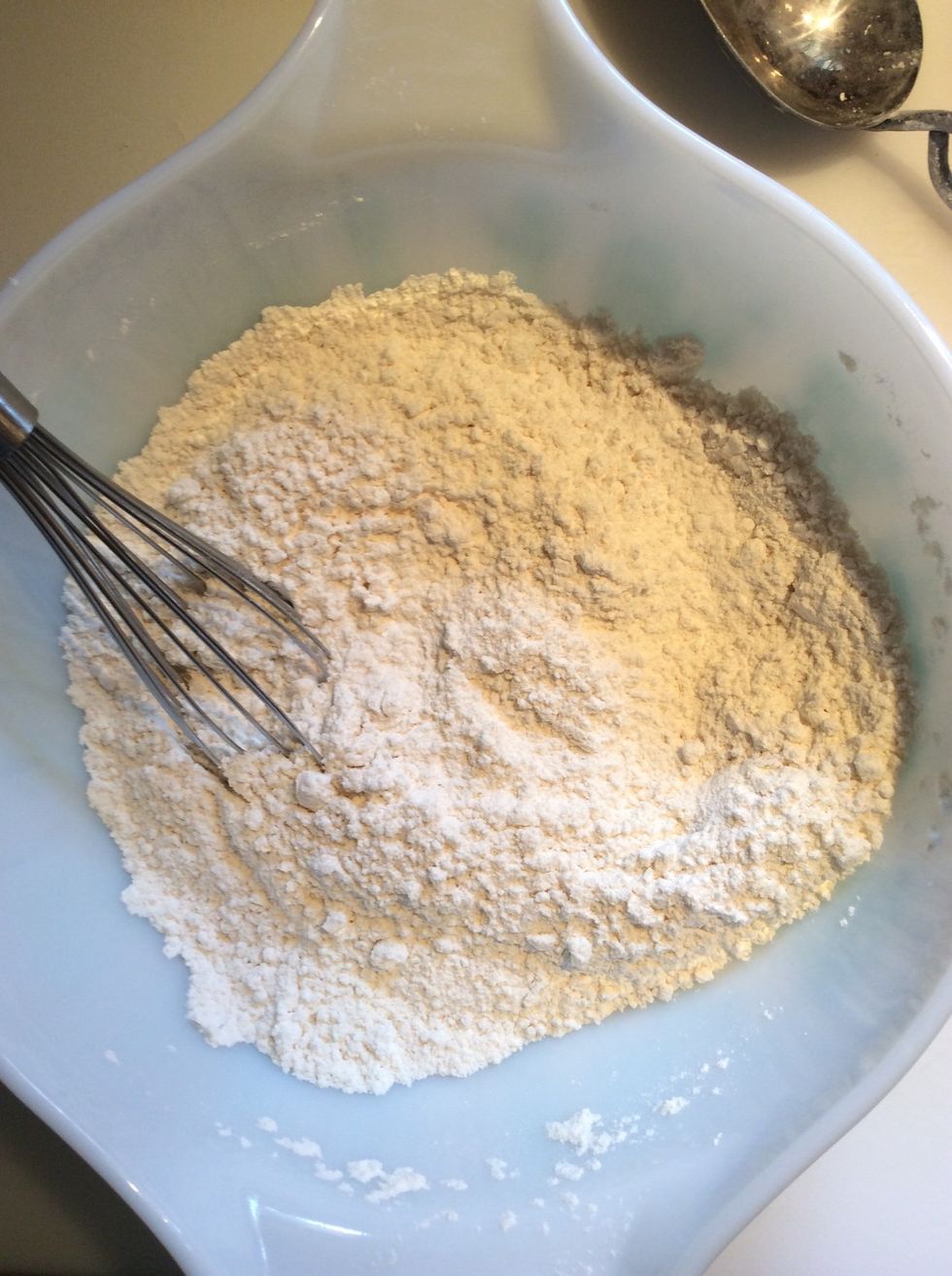 Whisk these ingredients together and set this aside too.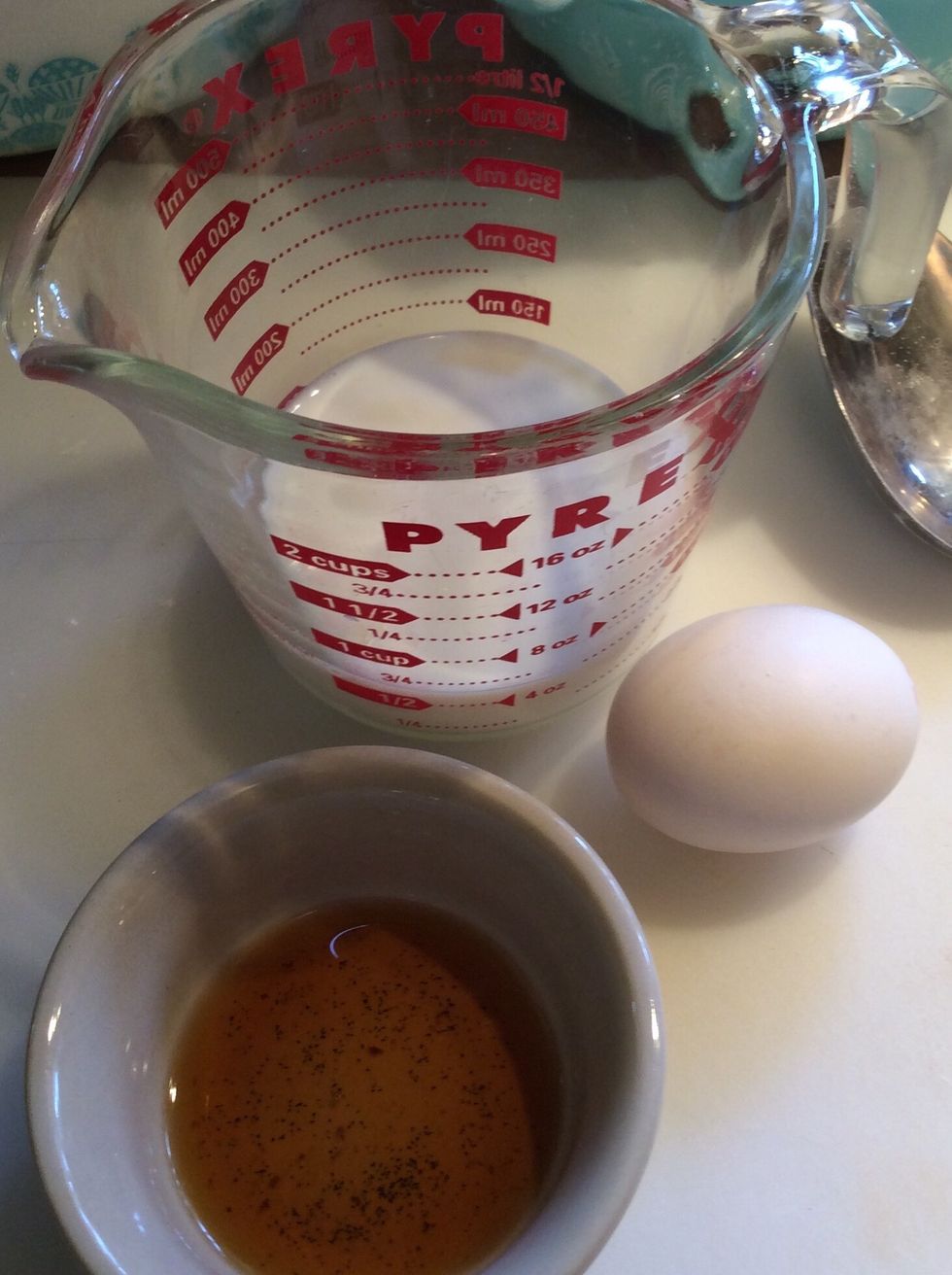 Gather; 1 tsp vanilla, 1 large egg and 1/2 cup milk.
In a mixing bowl fitted with a paddle attachment; add 3/4 c sugar, 4 tbls butter and 1 tsp vanilla.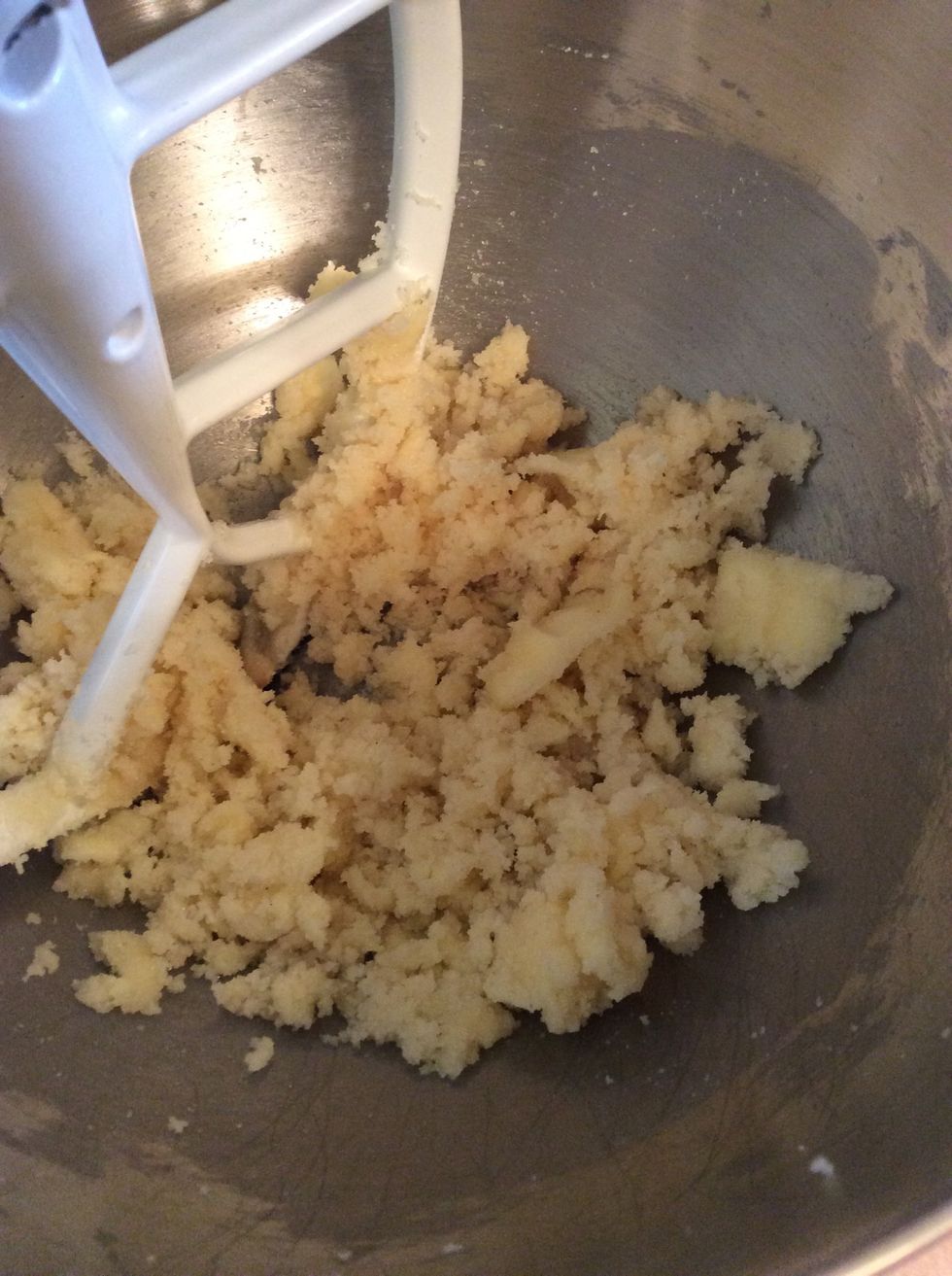 Mix until thoroughly blended, don't over mix. It's okay if there are small pieces of butter showing. They will disappear later.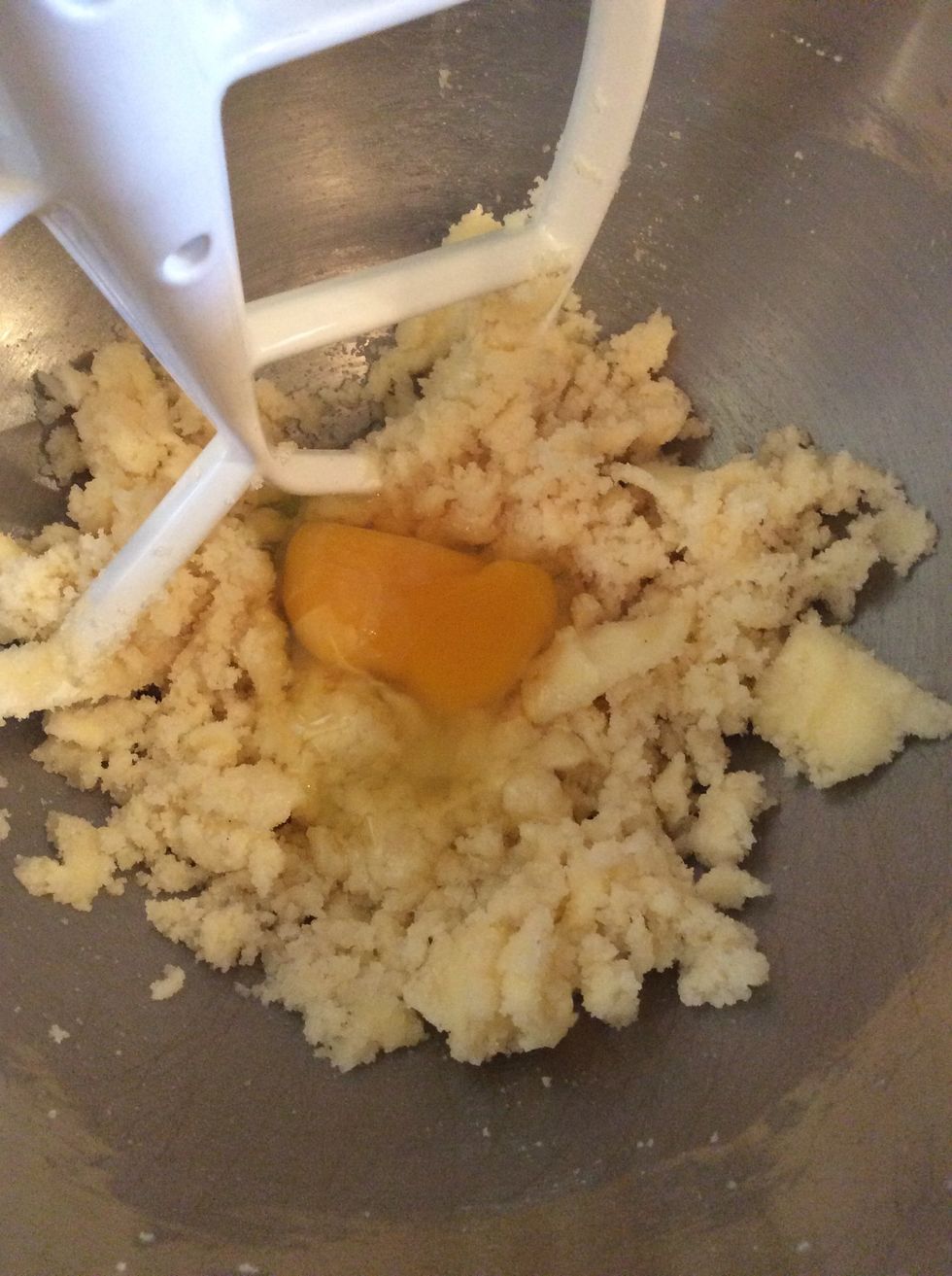 Add 1 large egg.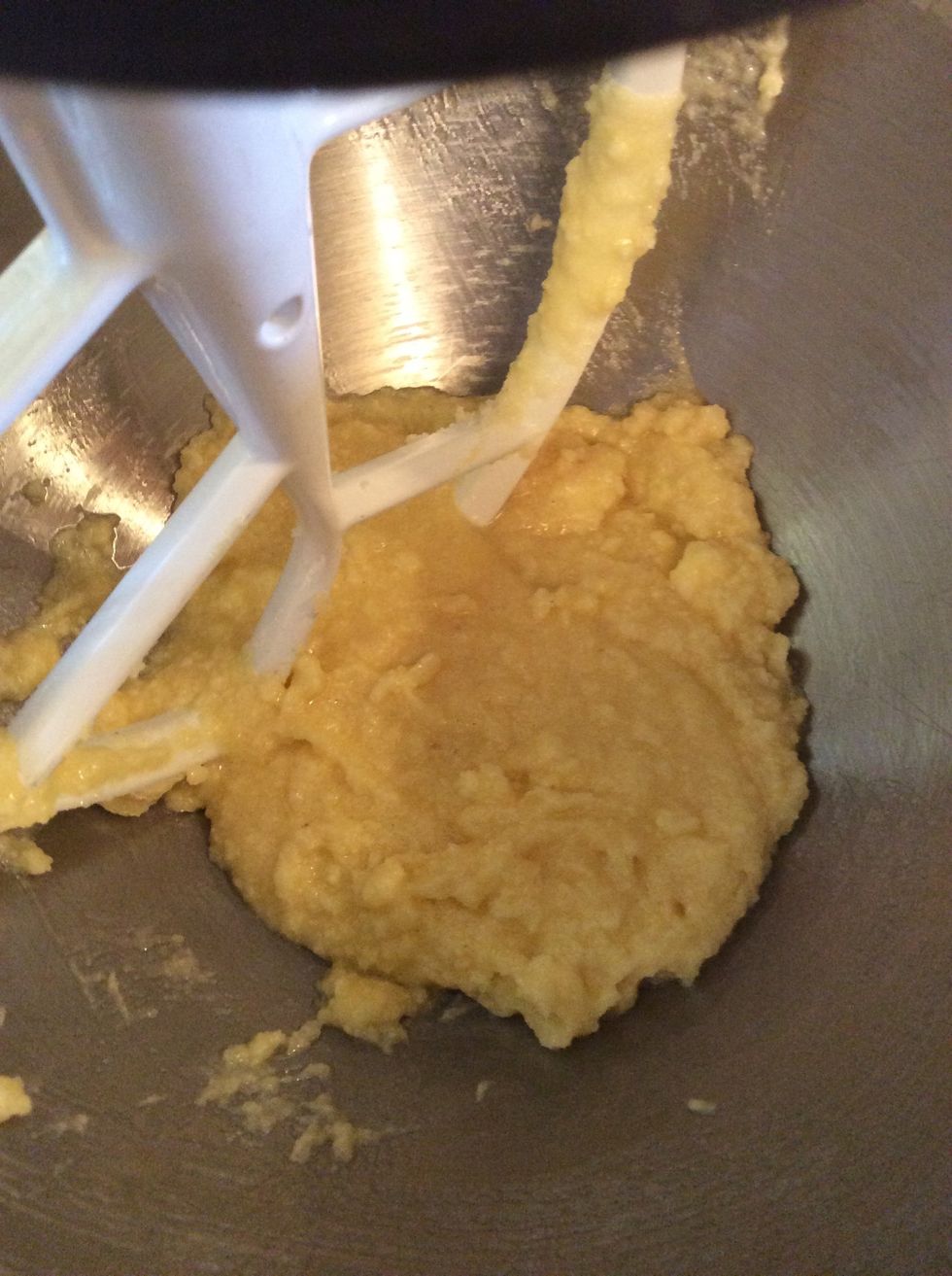 Blend until creamy.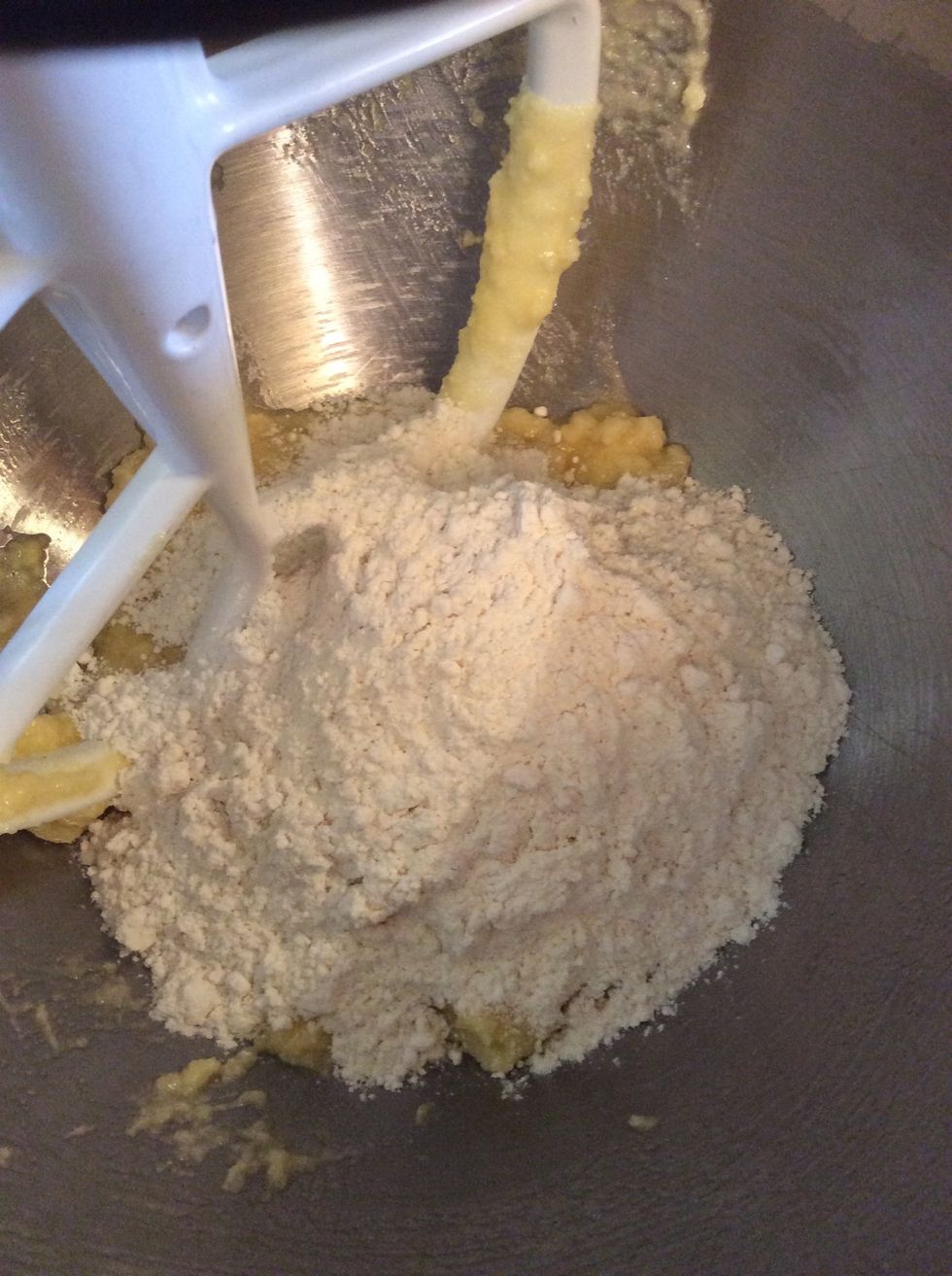 Stir in 1/3 of the dry ingredients.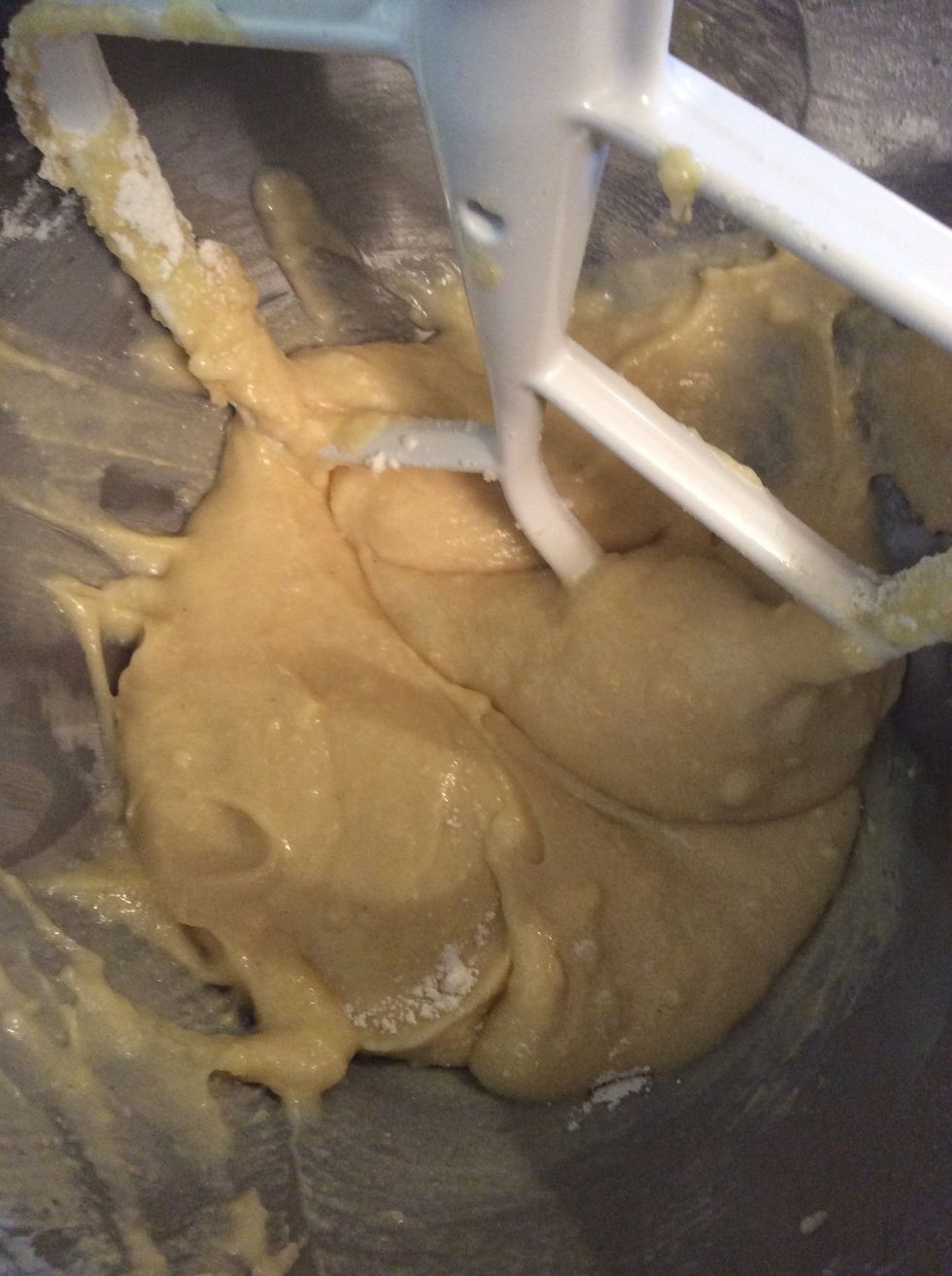 Blend in half the milk.
Repeat, alternating, beginning and ending with the flour. When mixed reviews from stand mixer and set aside.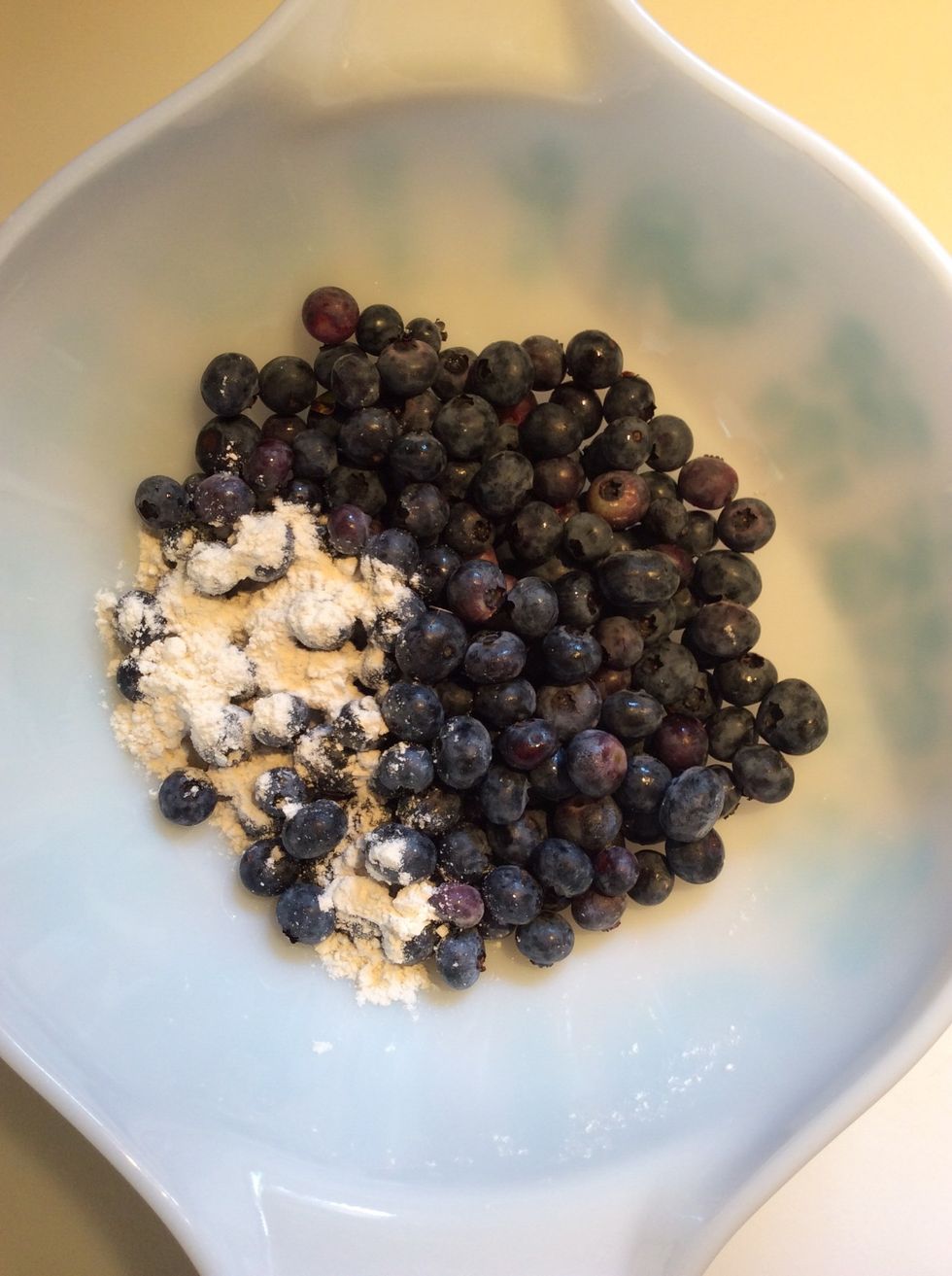 In another bowl, place 2 cups fresh blueberries and 1tbls flour.
Toss lightly. The flour used to coat the blueberries is to keep the fruit from sinking to the bottom of the pan while baking.
Fold the coated blueberries into the cake batter, being careful not to smash the blueberries.
Blueberries are nicely blended.
Prepare an 8x8 baking dish with baking release spray.
Add batter to the prepared pan and spread out evenly.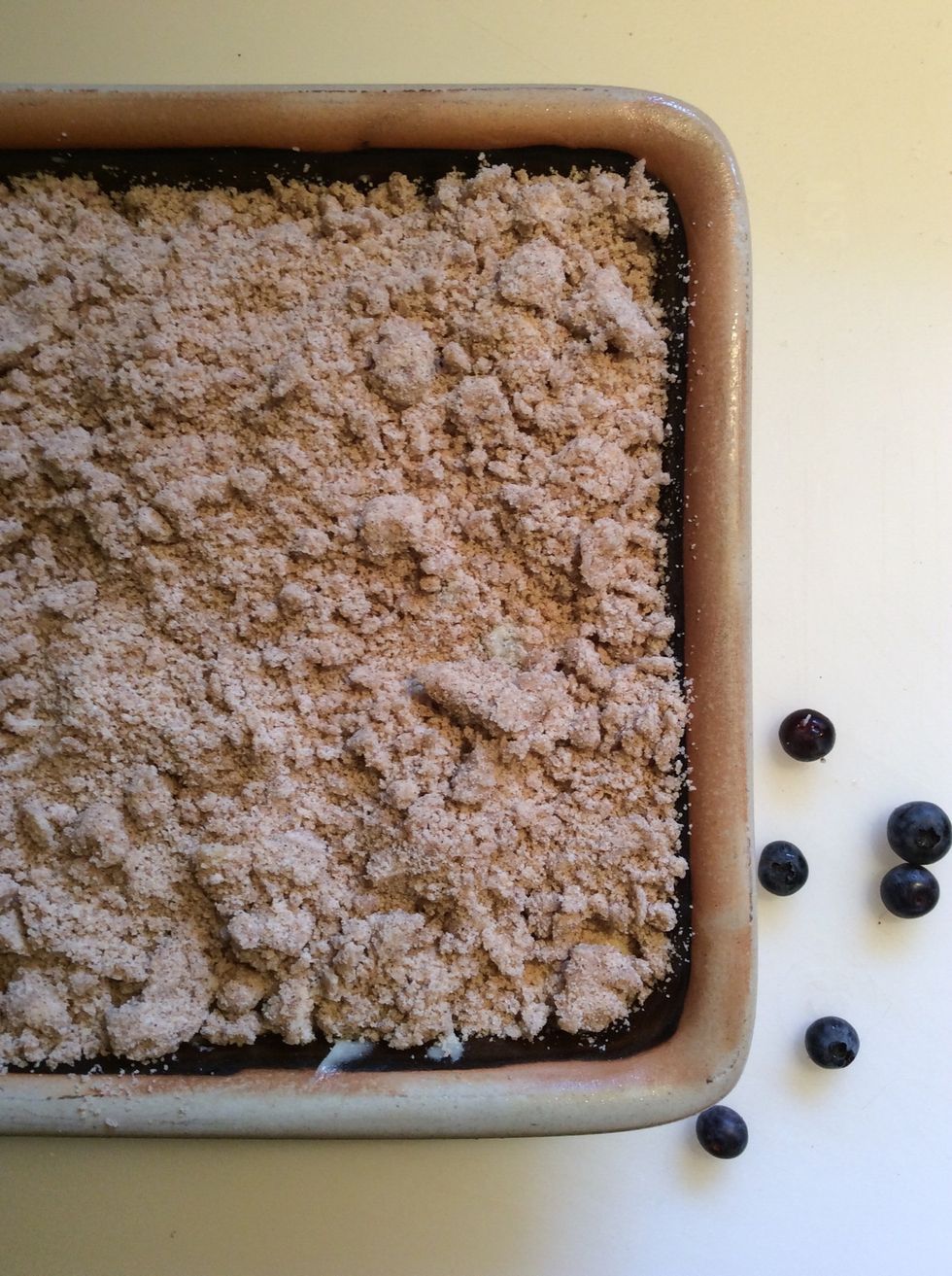 Top the cake batter with the reserved crumbs.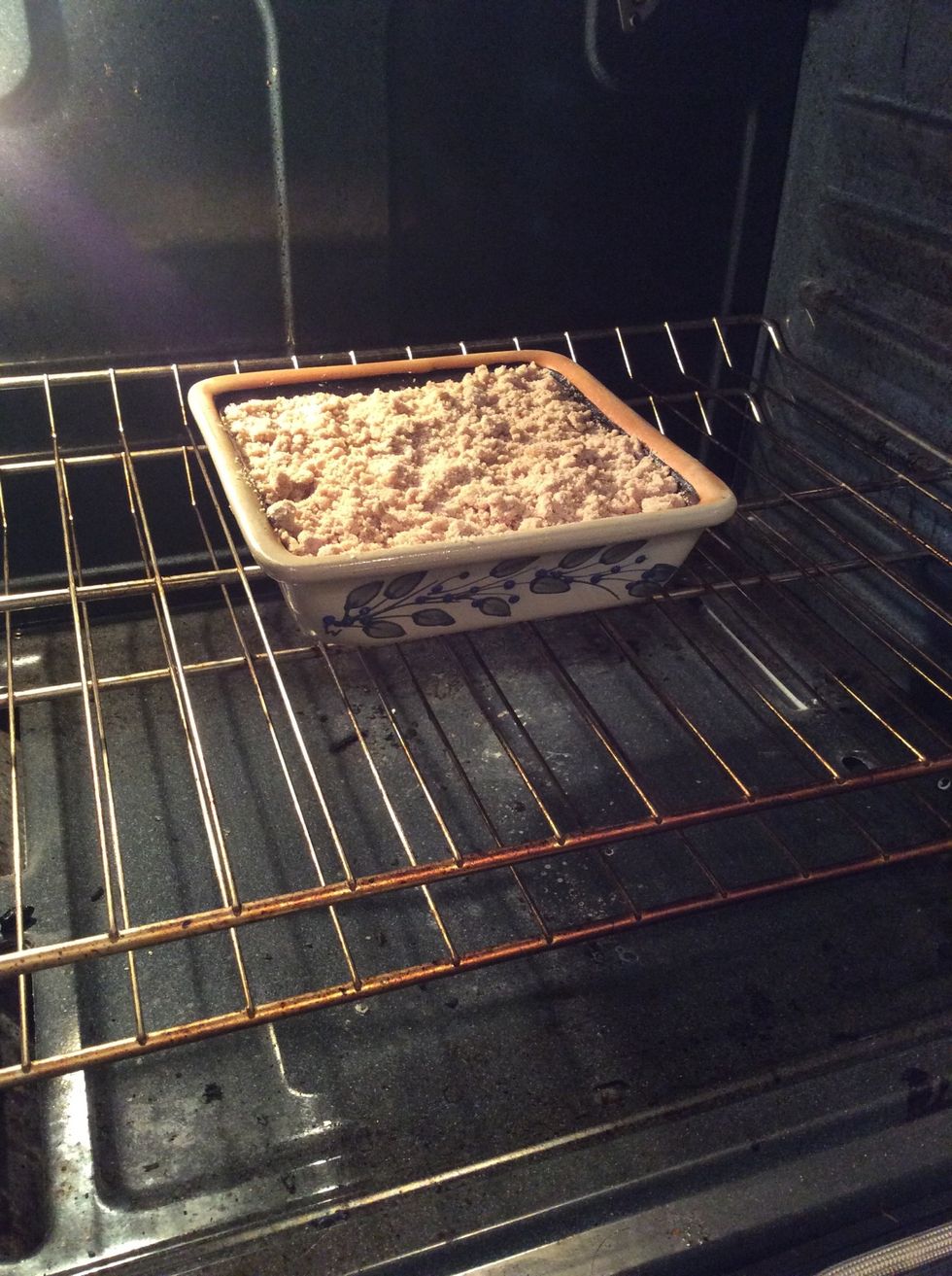 Place in the center of a 350f preheated oven and bake for 40 - 50 minutes. Bake until a toothpick inserted into the cake comes out clean.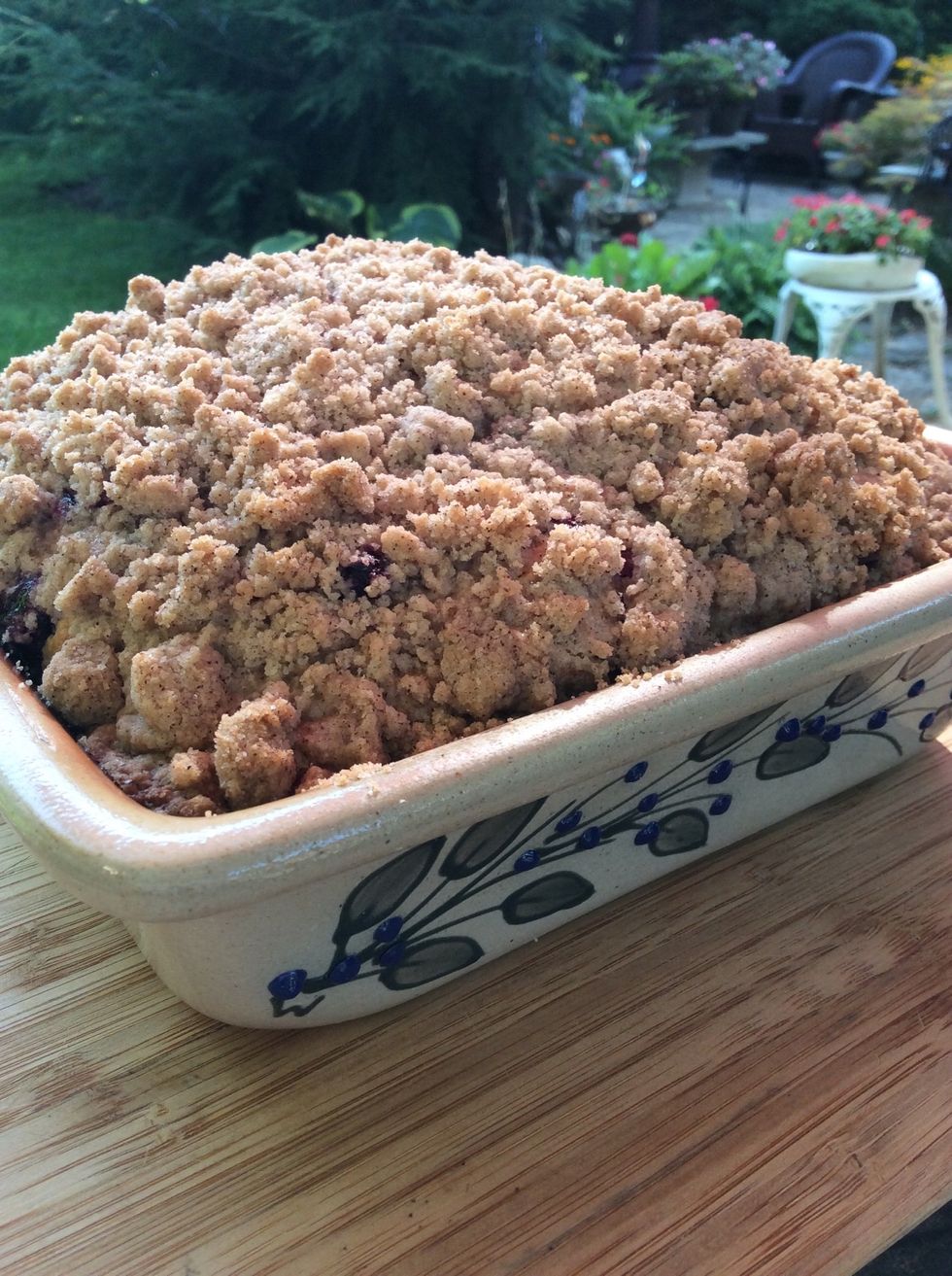 Done! Nice and golden brown. This cake bakes up nice and high and stays very moist.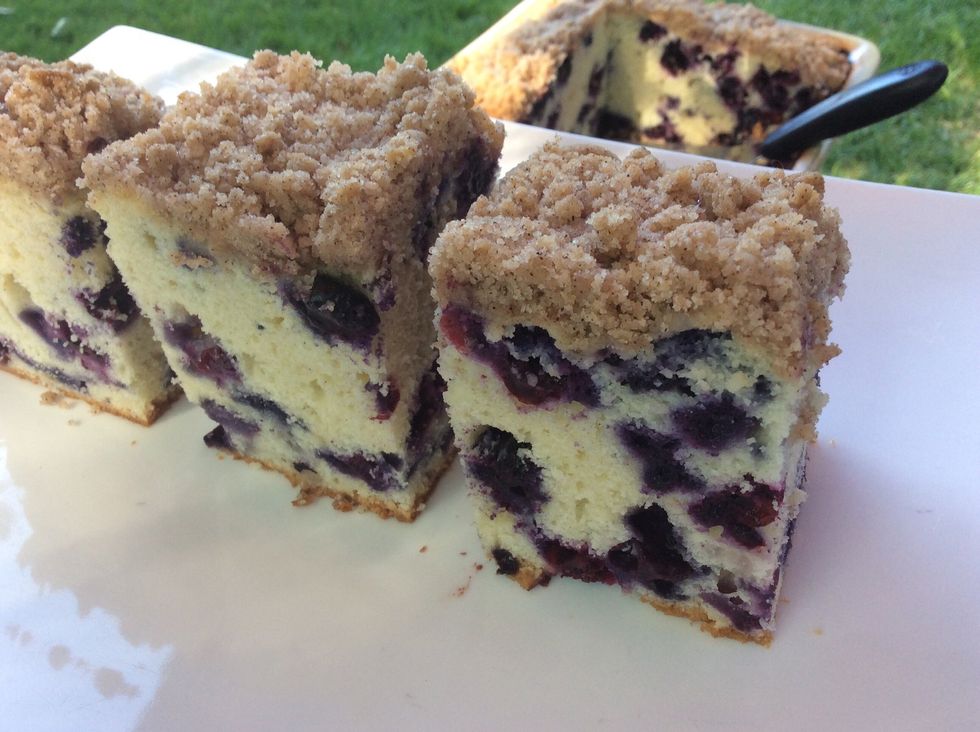 See how the blueberries are evenly distributed, they didn't sink.
Delicious and super moist. Great to have with coffee or serve as a breakfast cake. Enjoy!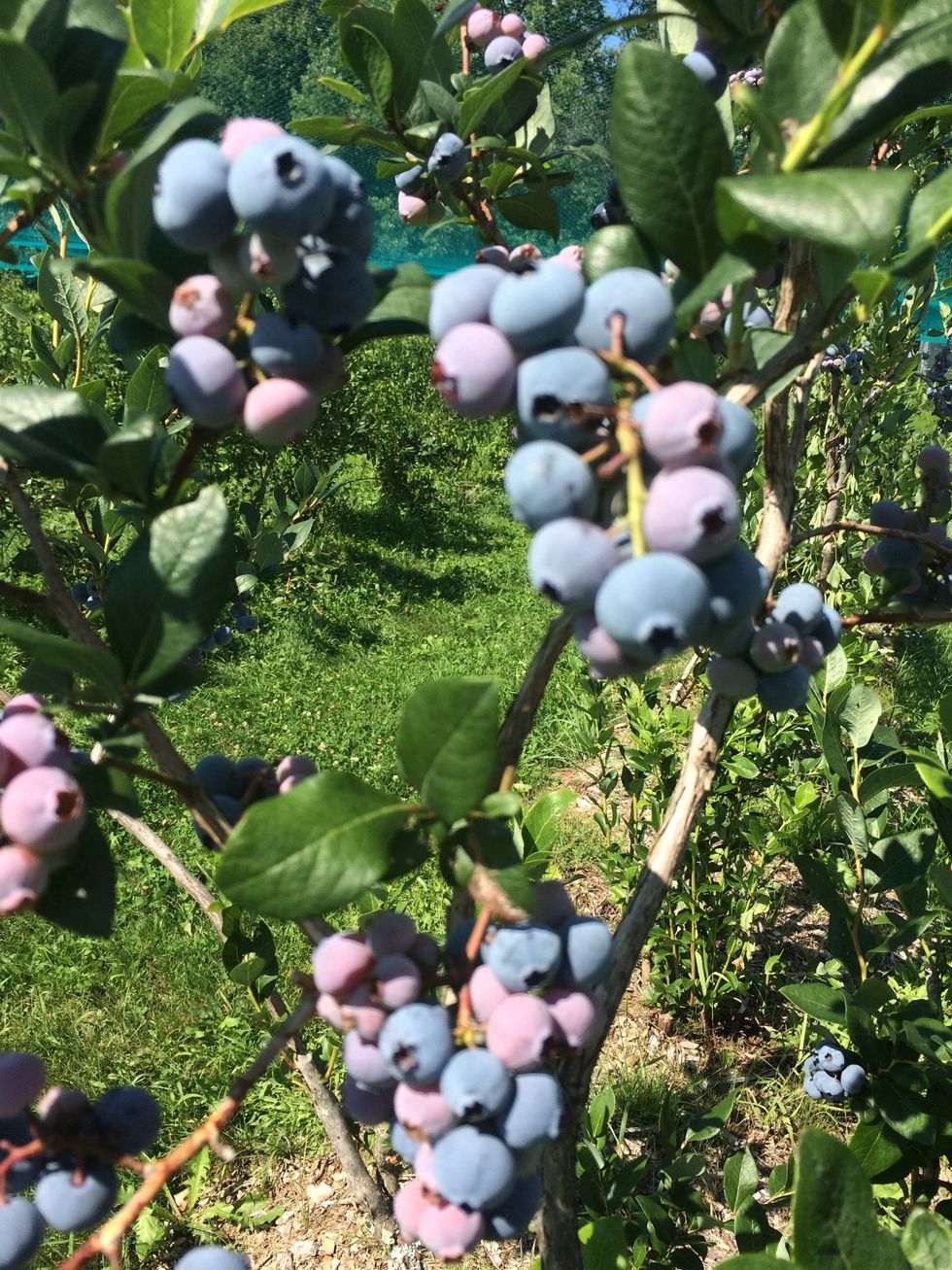 For Layla. Thanks to my Friend Emily for sharing this recipe with me. Thanks to King Arthur Flour for the inspiration behind this recipe. Thanks everyone for taking the time to view and ❤️this guide.
For the crumbs ....
1/3c Sugar
1/2c Flour
1.0tsp Cinnamon
1/8tsp Salt
4.0Tbsp Butter
For the batter ...
3/4c Sugar
4.0Tbsp Butter
1.0 Large Egg
1.0tsp Vanilla
2.0c All purpose flour
2.0Tbsp Baking powder
1/2tsp Salt
1/2c Milk
2.0c Fresh blueberries
8x8 baking dish
Joseph Feiertag
A career pastry chef. My favorite dessert is creme brûlée. I love making anything with chocolate, blueberries, maple syrup or anything flavored with bourbon!
Northeast, Pennsylvania USA