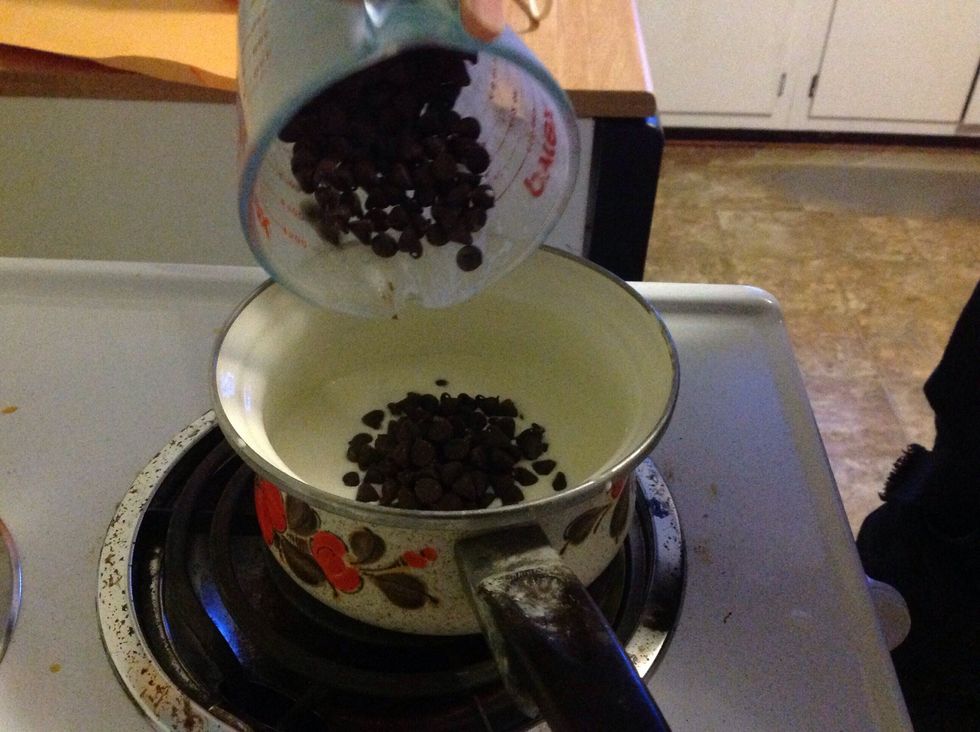 Get a 1 quart saucepan, heat whipping cream over medium - high heat until hot but not boiling.
Stir in chocolate chips until melted and mixture is smooth.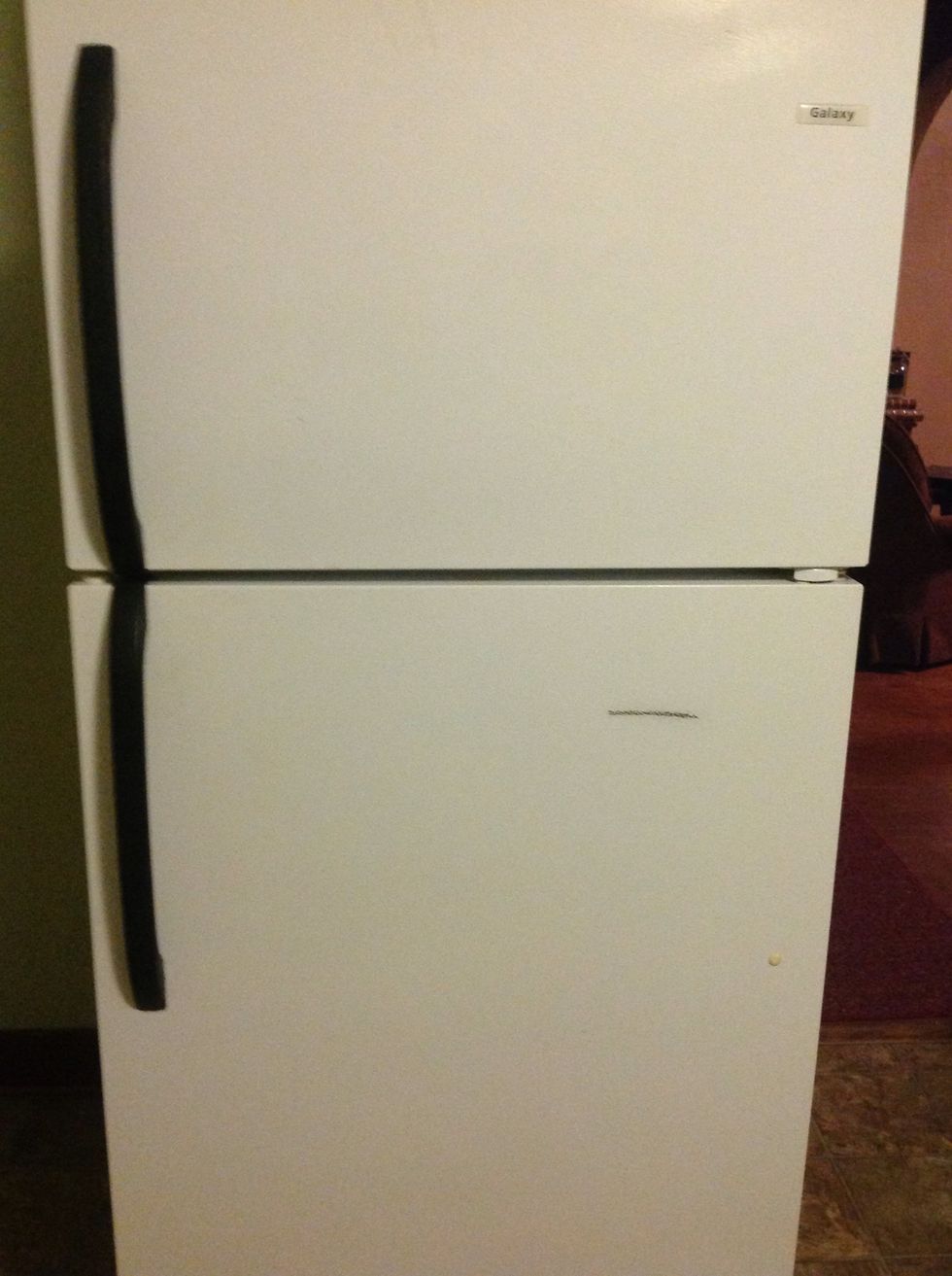 Refrigerate about 1 hour stirring occasionally, until thick.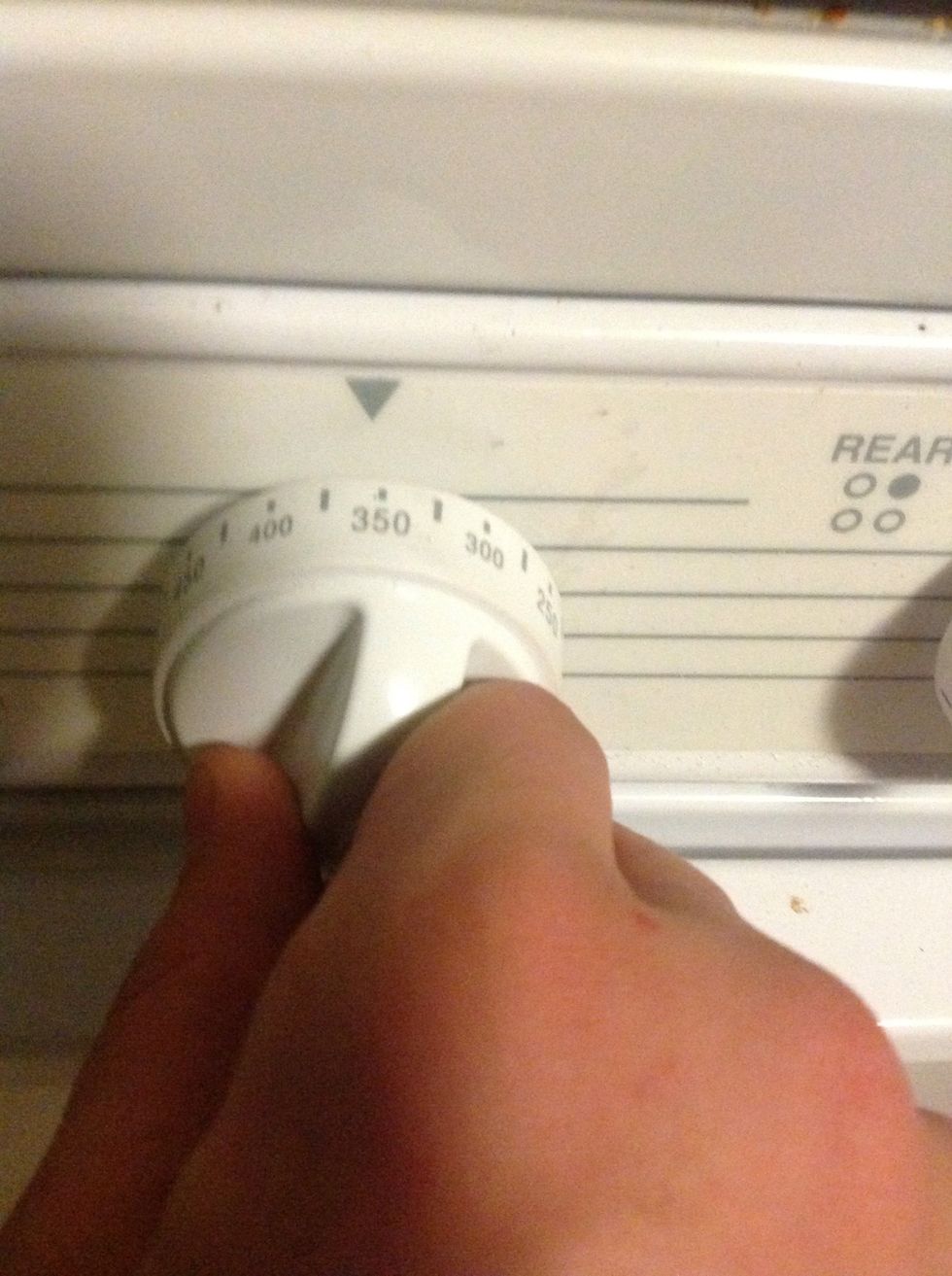 Heat oven to 350 degrees fahrenheit put muffin cups in each slot of your muffin tin.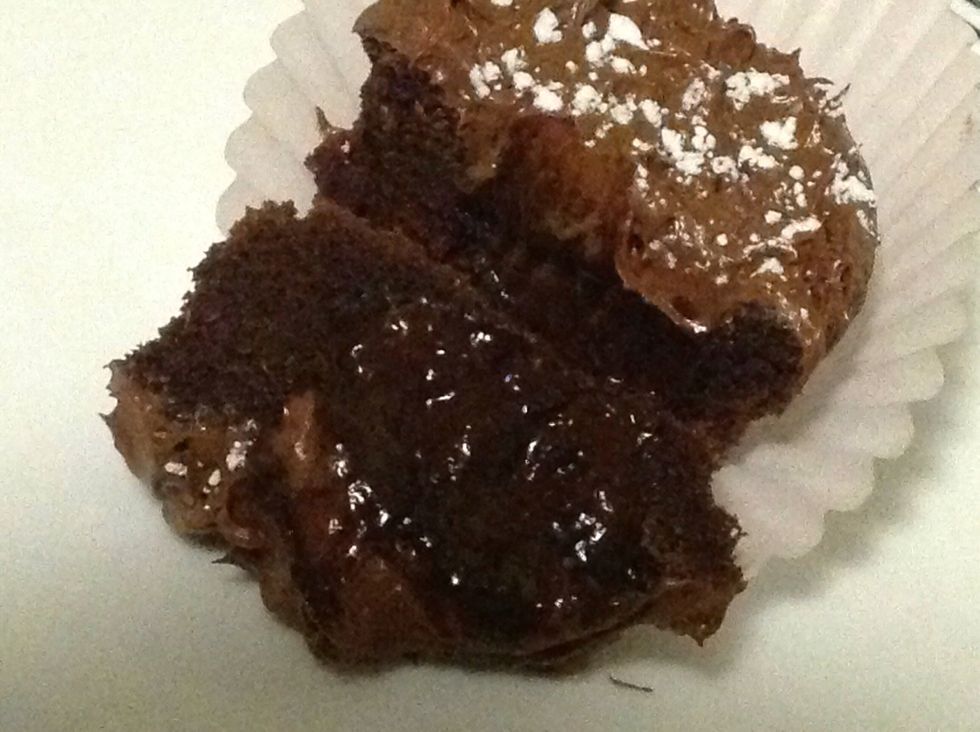 In a large bowl, beat cake mix, pudding mix, water, oil and eggs, with a electric mixer on low speed for 30 seconds then on medium speed got 2 minutes scraping bowl constantly.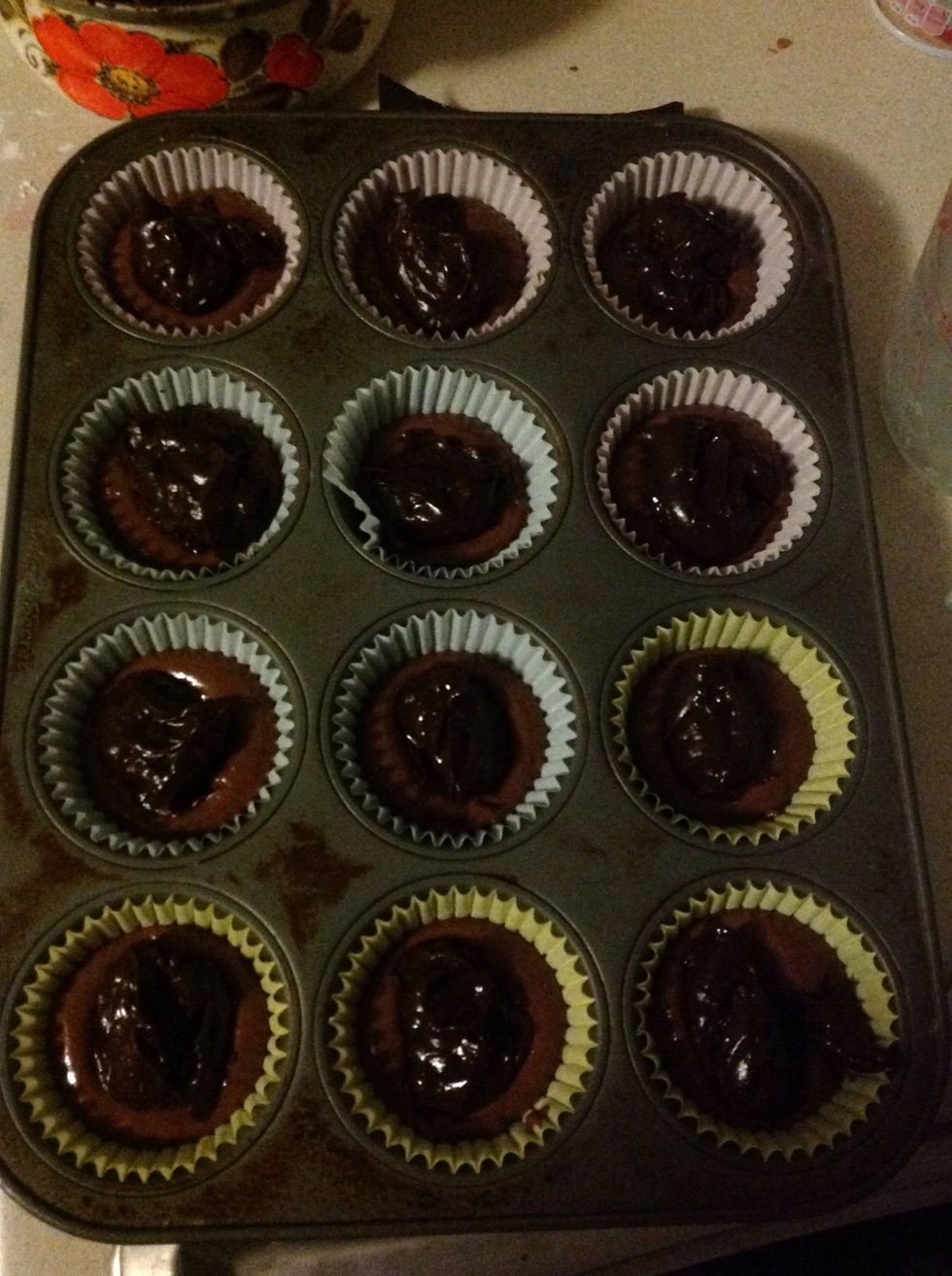 Place I/4 cup batter in each muffin cup spoon 1 tablespoon of the cold chocolate mixture on top of each cup but don't let it touch the edge of the cup.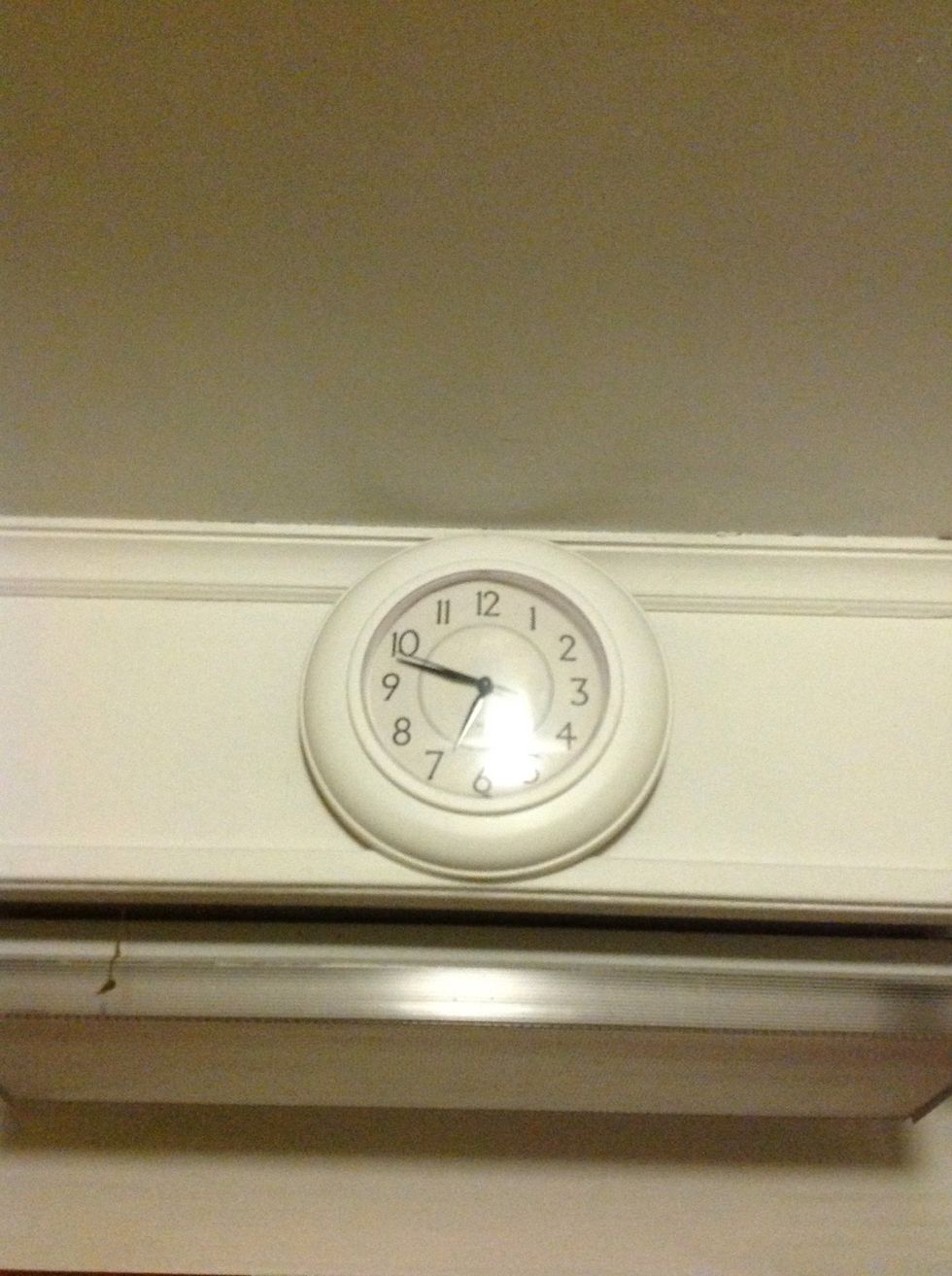 Bake 20 to 30 minuets or until top springs back when lightly touched.
Frost with frosting.
Just before serving sprinkle with powdered sugar.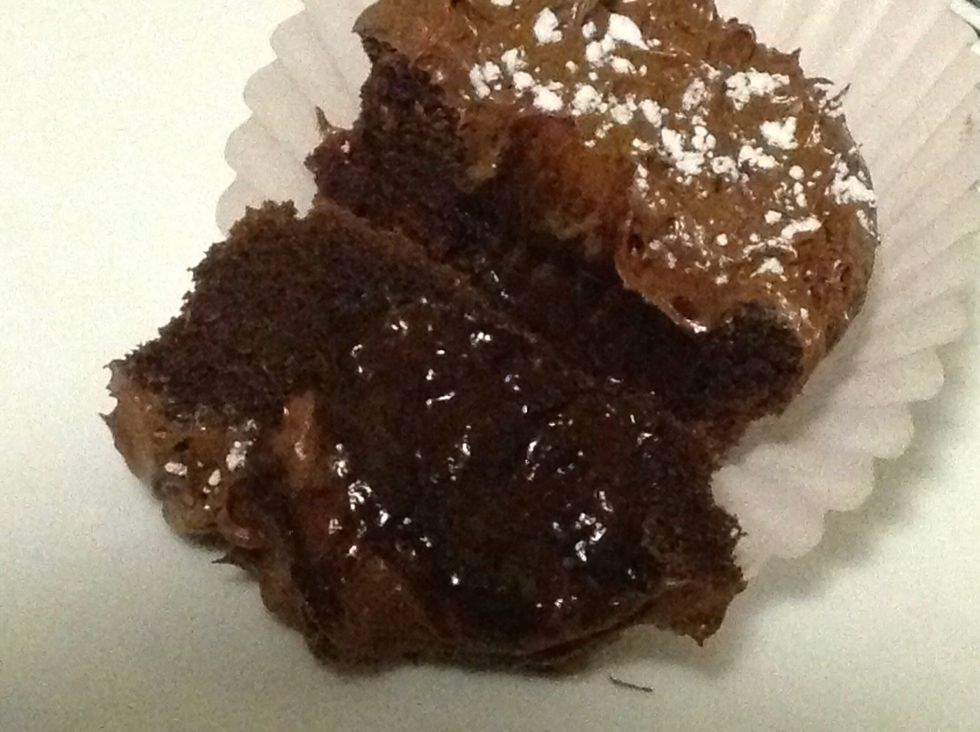 Serve warm and gooey.
3/4c Whipping cream
1/2c Semisweet chocolate chips
1.0 Box devils food cake mix
1.0 Box (4 serving size) chololate fudge instant pudding
1/4c Water
1/2c Vegetable oil
4.0 Eggs
Chocolate frosting
Powdered sugar