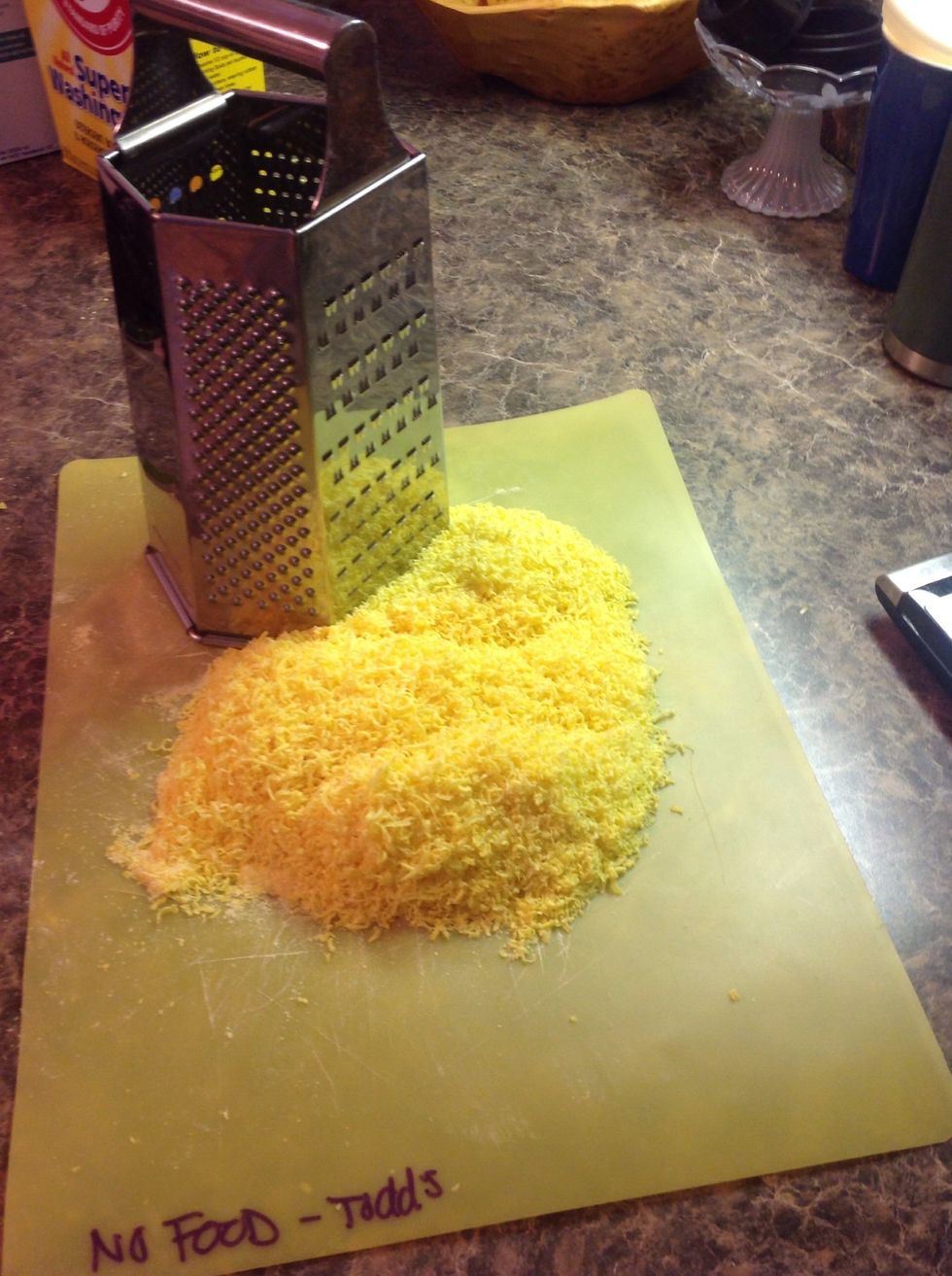 Warm up about 6 cups of water over medium heat. Meanwhile, finely grate the soap (the finer it is grated, the better).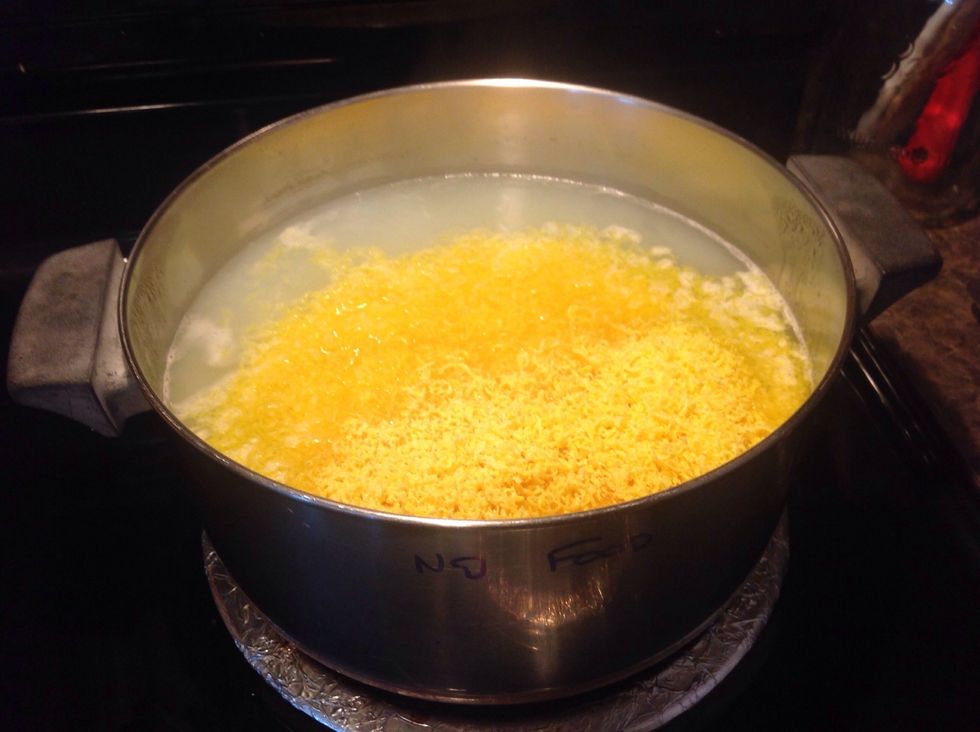 Add the grated soap to the heated water (do not boil), stir periodically until dissolved.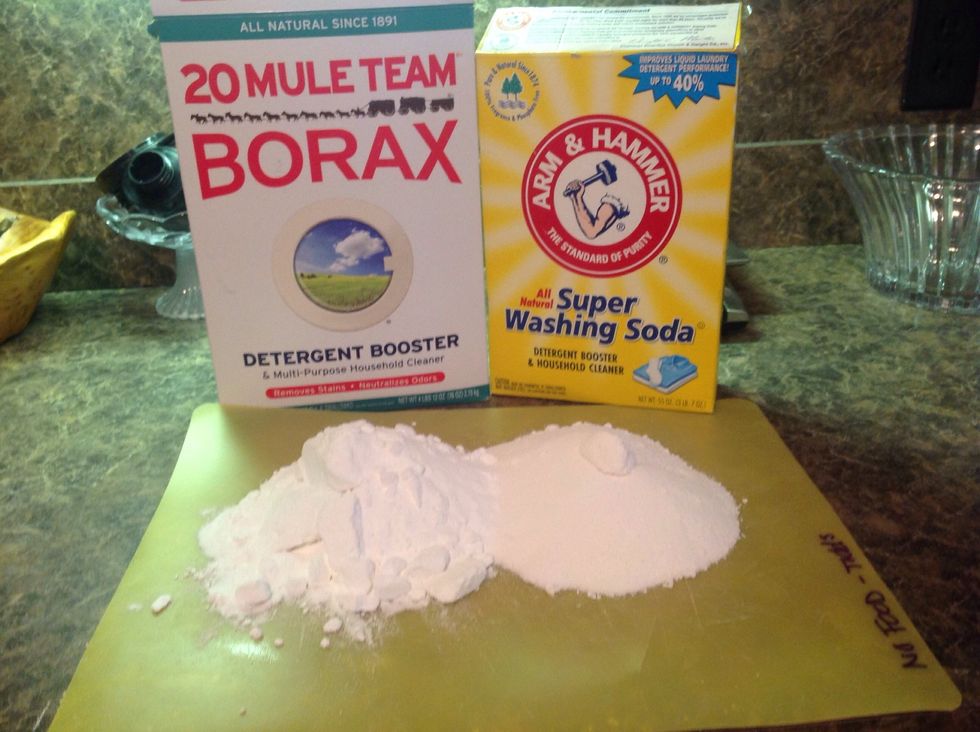 Measure out 1.5 cups of Borax and 1.5 cups of Washing Soda.
When soap is completely dissolved, add Borax & Washing Soda slowly to the pot, stirring until completely dissolved.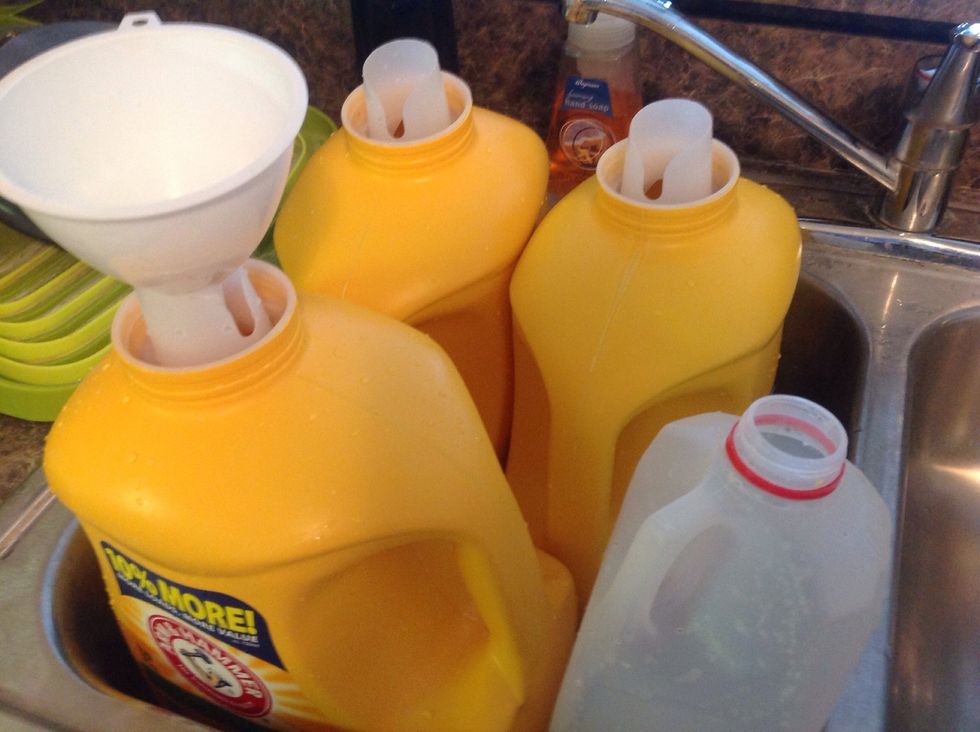 Distribute soap mixture evenly among containers.
Once soap mixture has been evenly distributed, fill each container halfway with hot tap water and shake vigorously. Continue to fill & shake until container is full.
1.0 Fels-Naptha Soap
1.5c Borax
1.5c Washing Soda
Water
3.0 Containers (165 oz each)