How to make latkes (potato pancakes) fast & easy
My friend Amanda gathers family & friends each Hanukkah to enjoy her delicious homemade latkes. But we wanted to make them year-round so here's Amanda's quick & easy recipe!
48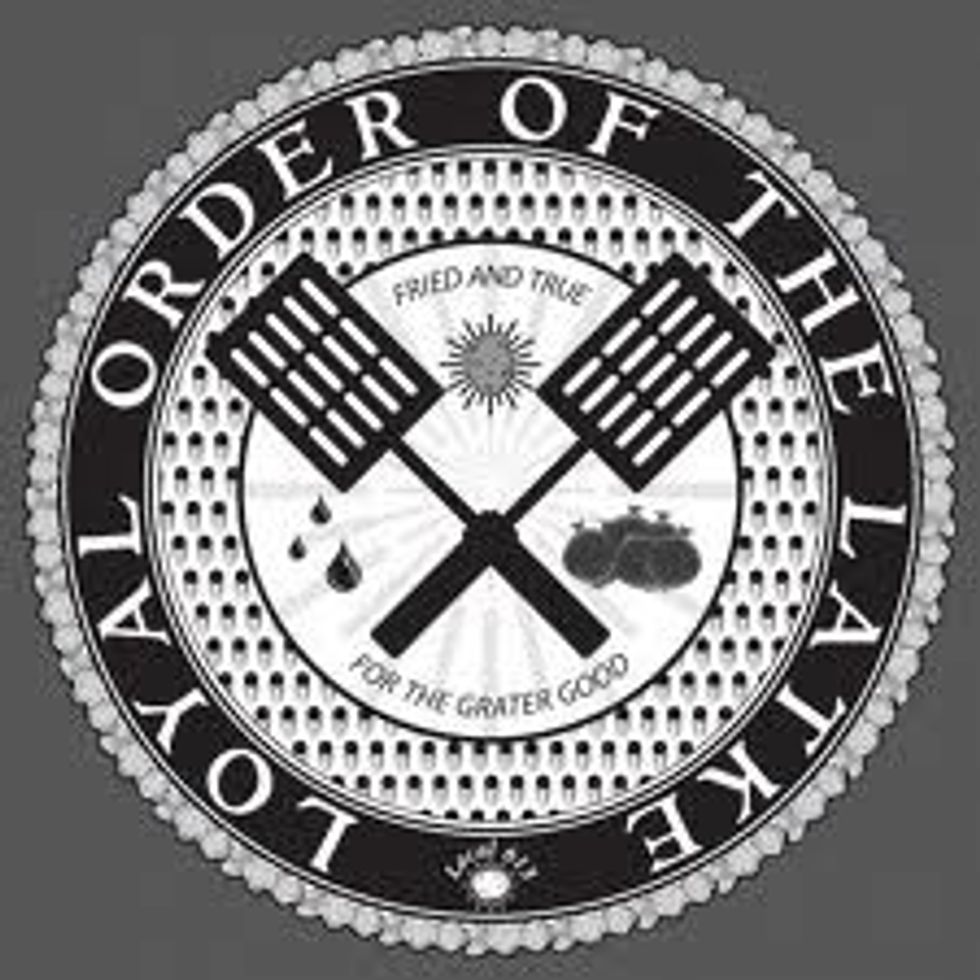 Grate, chop, mix, fry. Quick & easy, thay's no lie.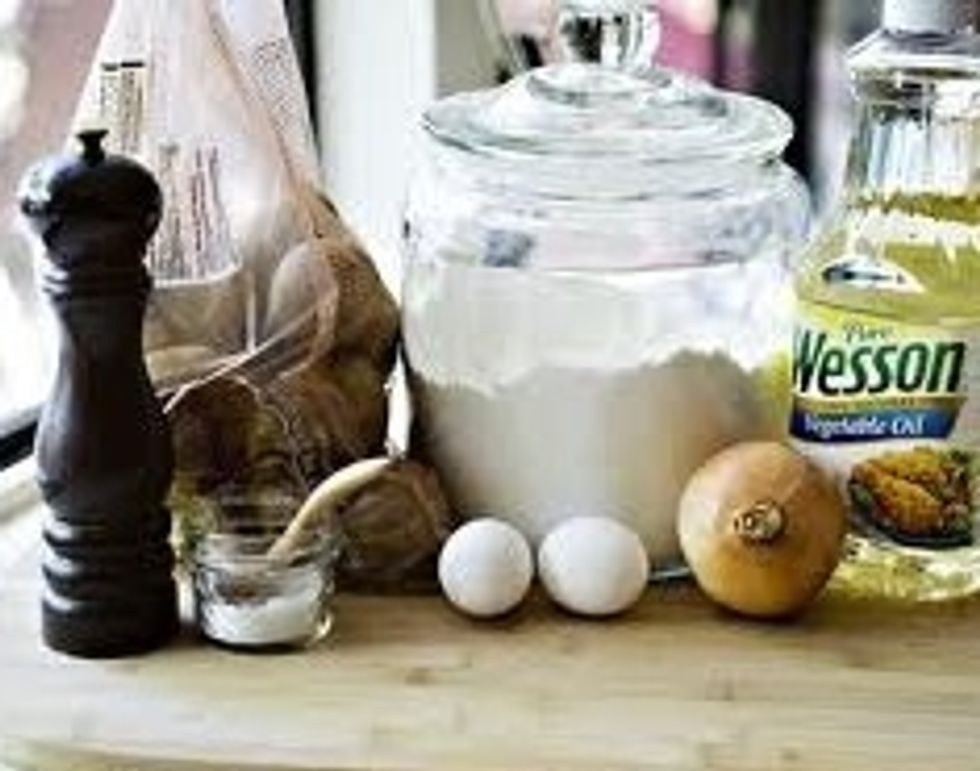 Gather your ingredients.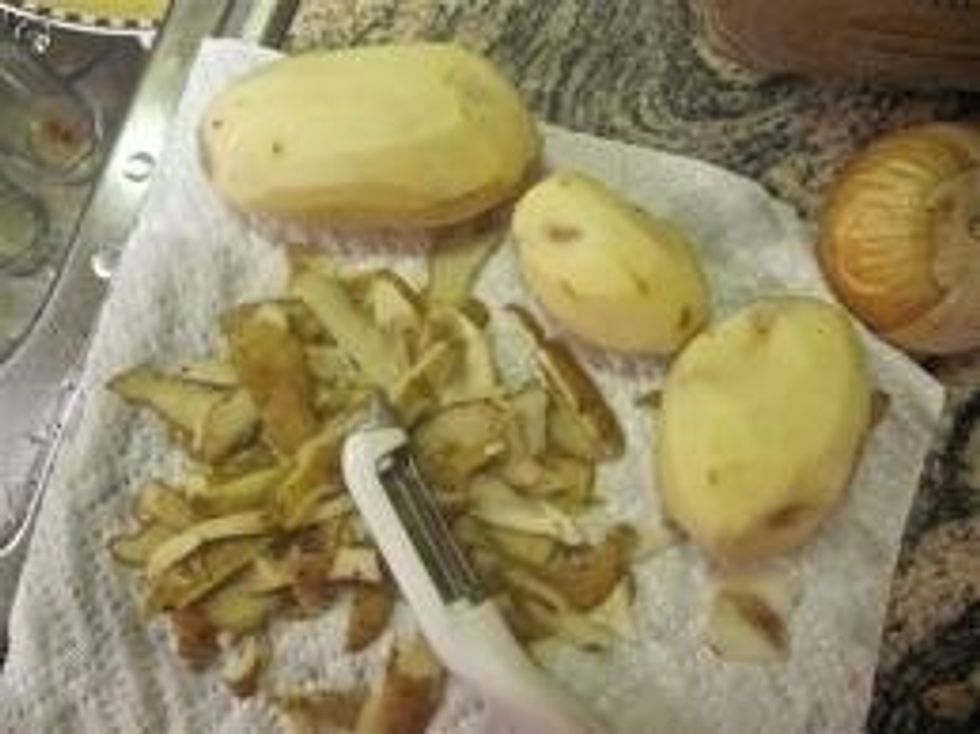 Peal 2-3 potatoes (enough for 3 cups grated potatoes). You can leave the skins on if you want but just make sure they're really clean.
Some folks swear that you have to hand grate your potatoes…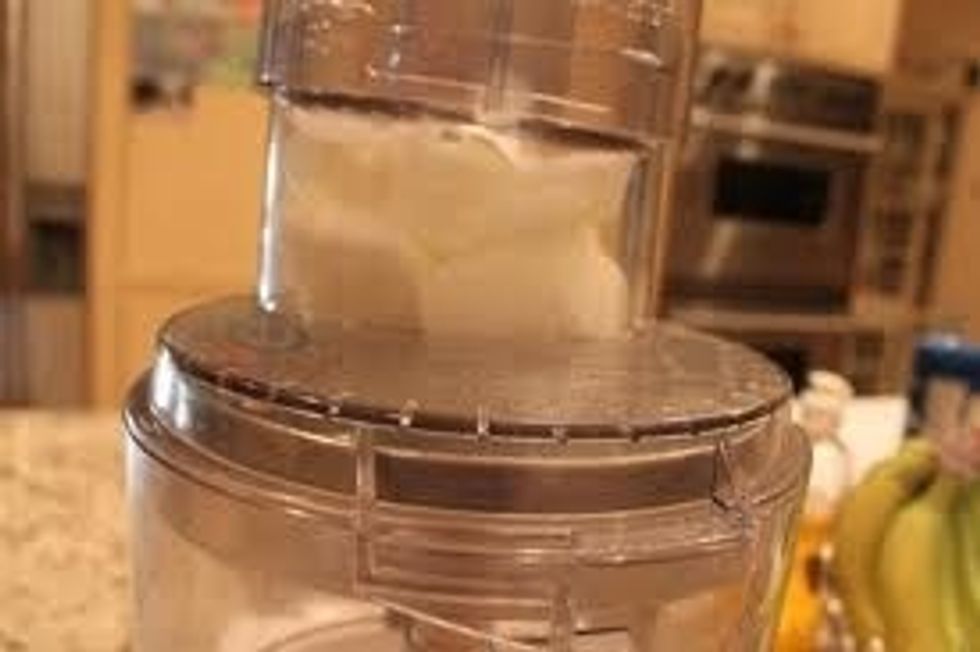 But I've found using the food processor works just as well and it's faster and easier.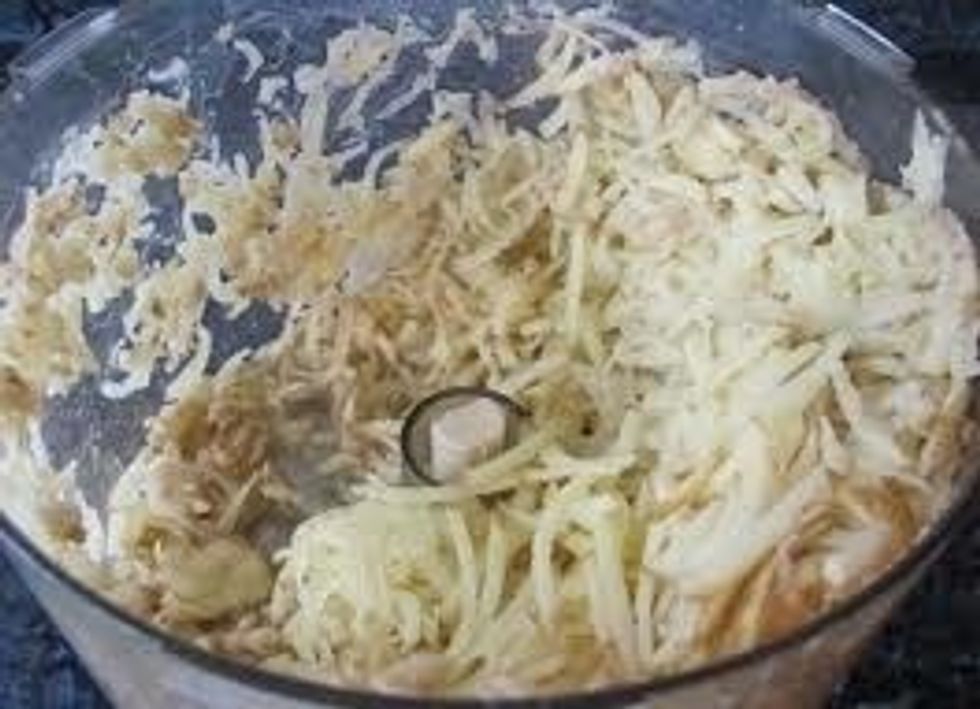 Either way, you want the potatoes to look like this. Now some folks make them more like mashed potatoes but this way gives you a nice crunchy consistency. Crunchy = yummy!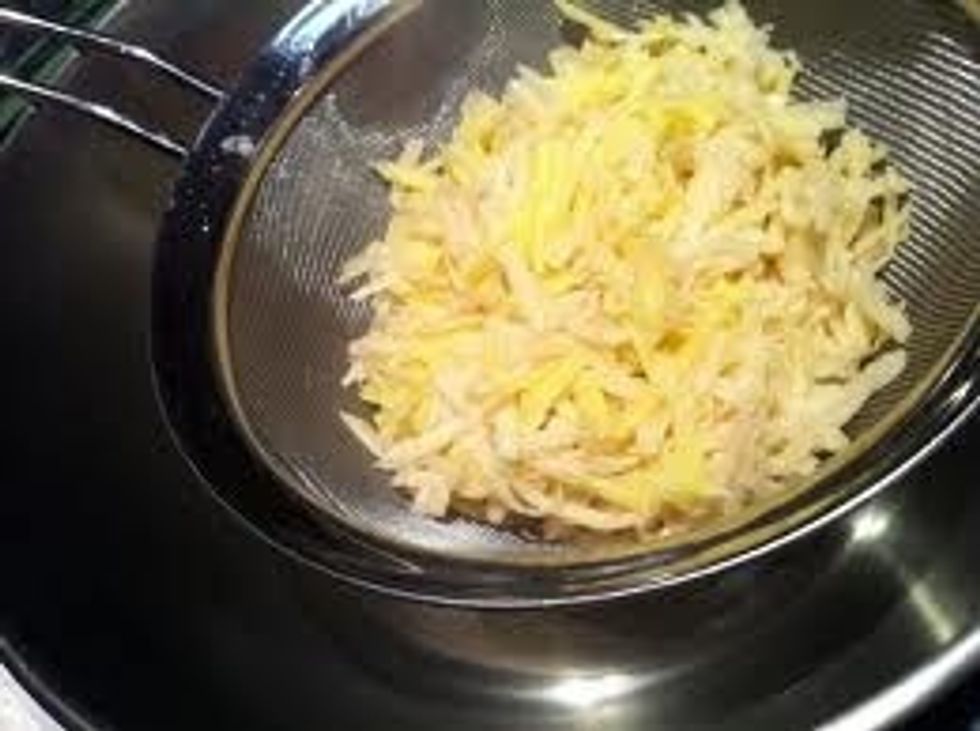 Rinse the potatoes really well under cold running water. You can also let them sit in ice water for a few minutes to remove the starch.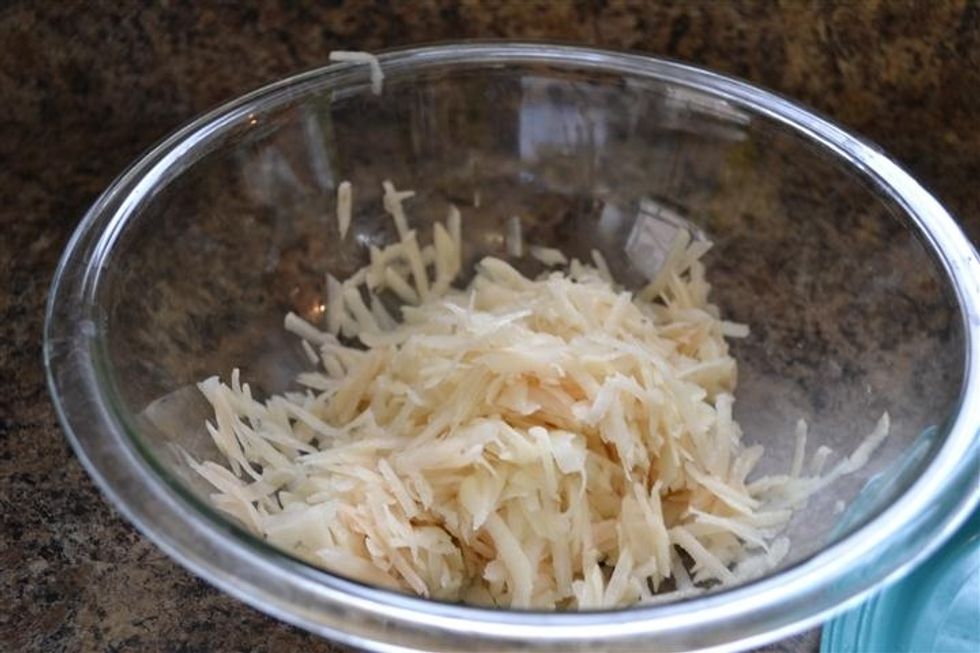 Pat dry and put into a bowl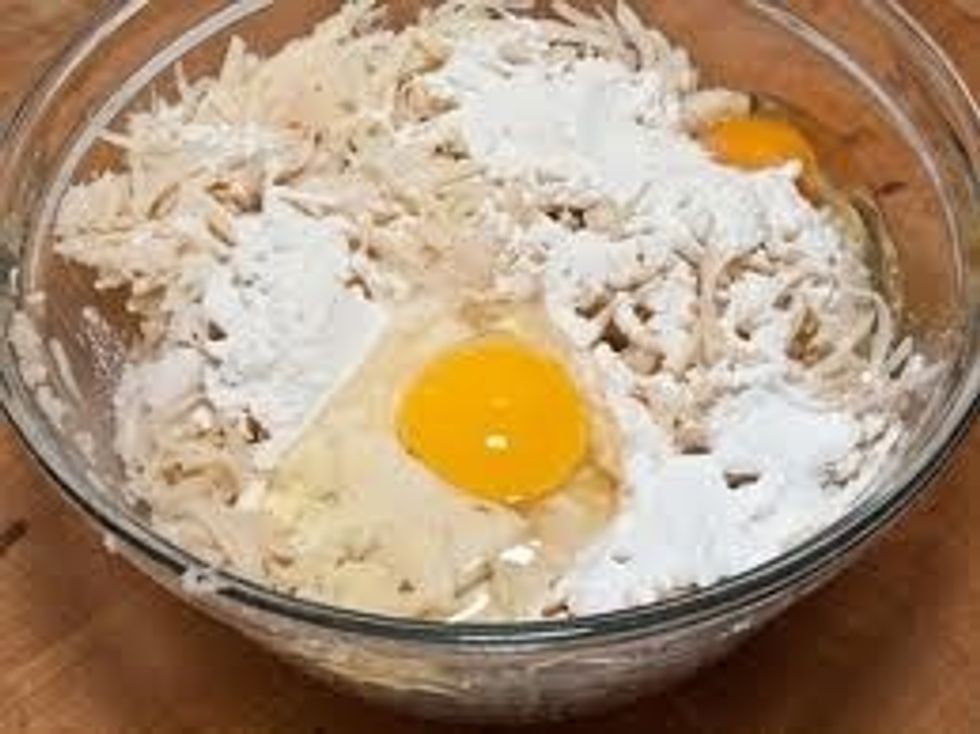 Add finely chopped onions, eggs, flour, salt and pepper.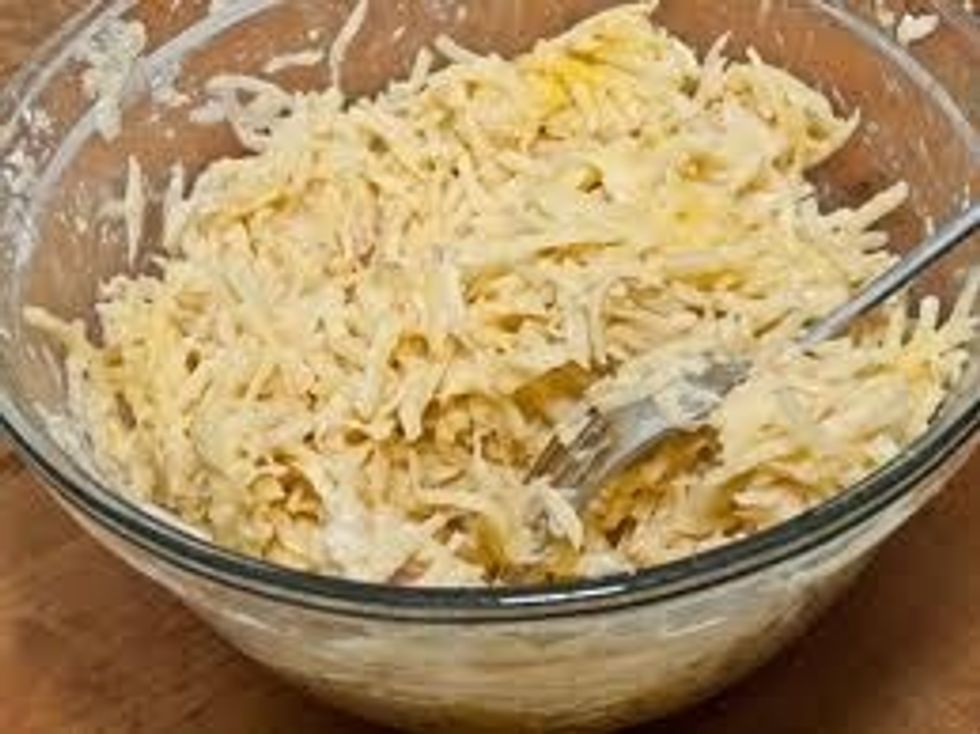 Mix well. Swell! We're ready!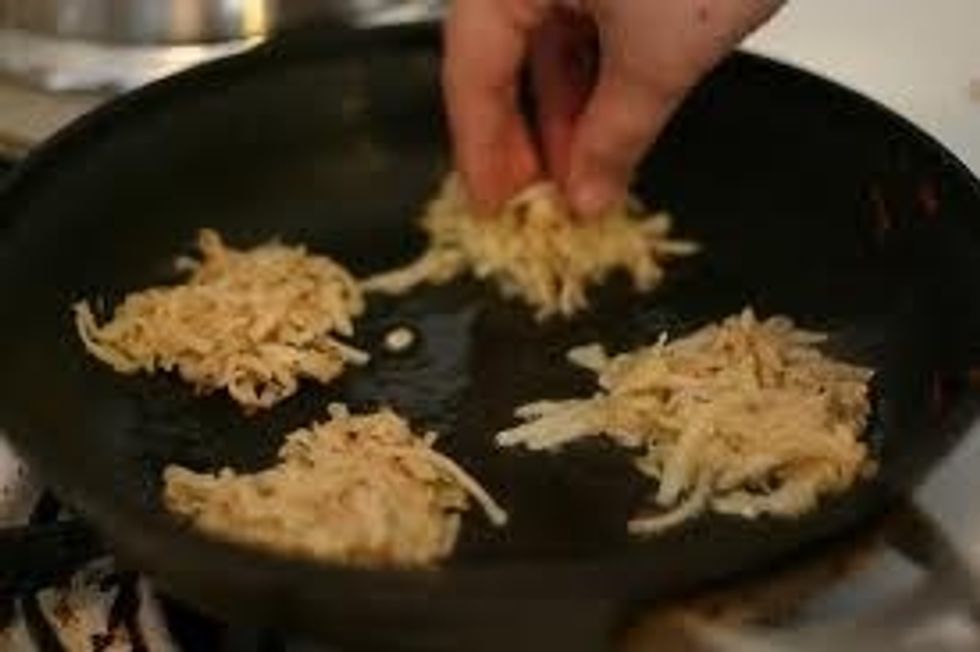 Drop into hot oil like this.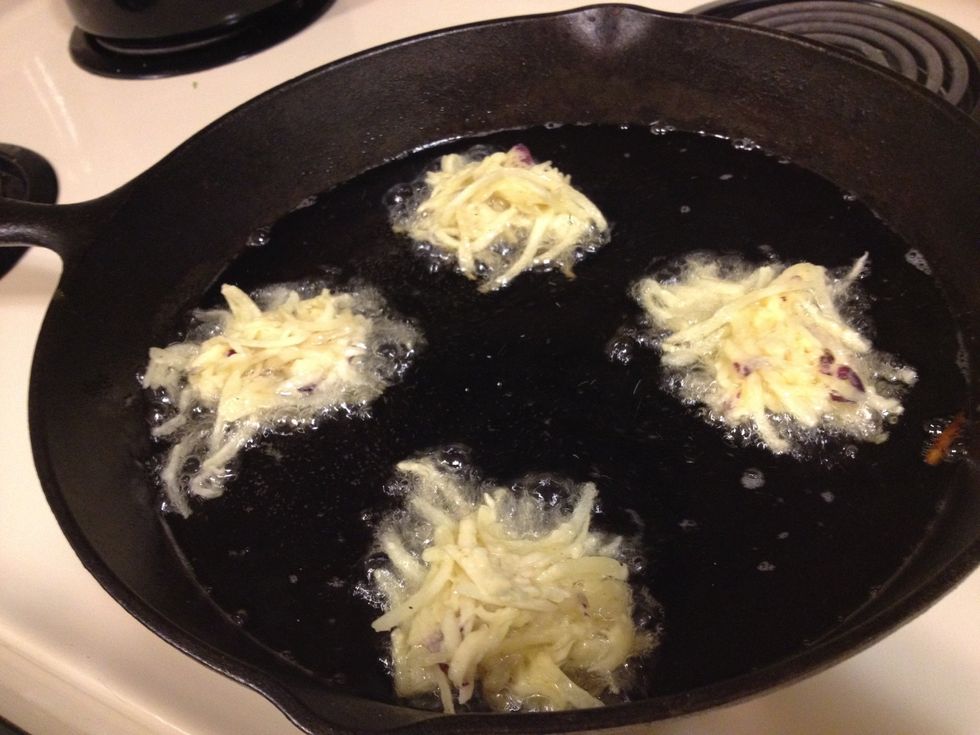 Fry until golden brown on one side.
Then turn over and cook until golden brown on the other side.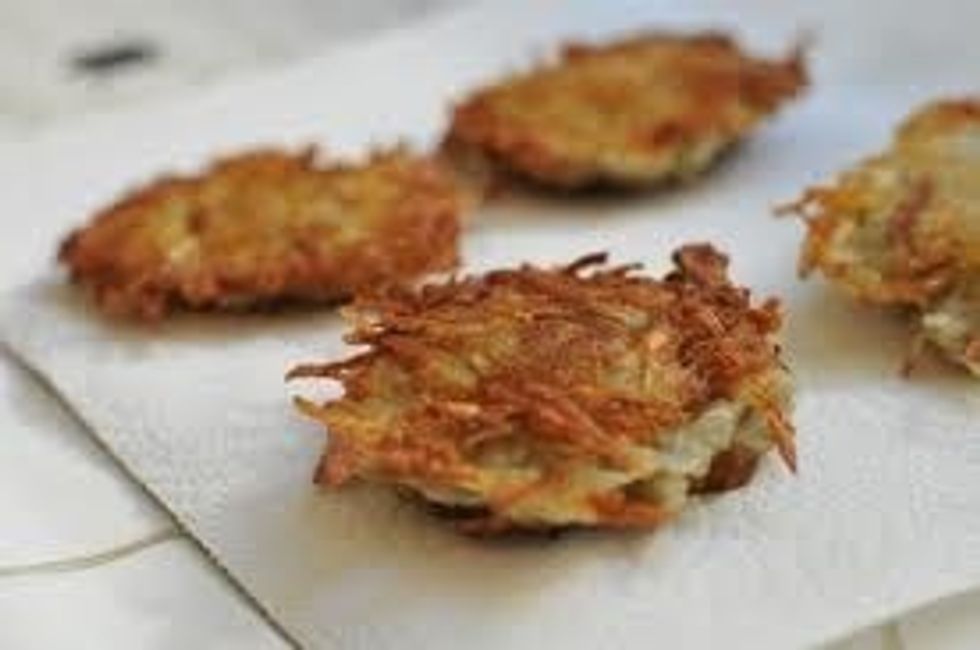 Remove from oil and drain on paper towel.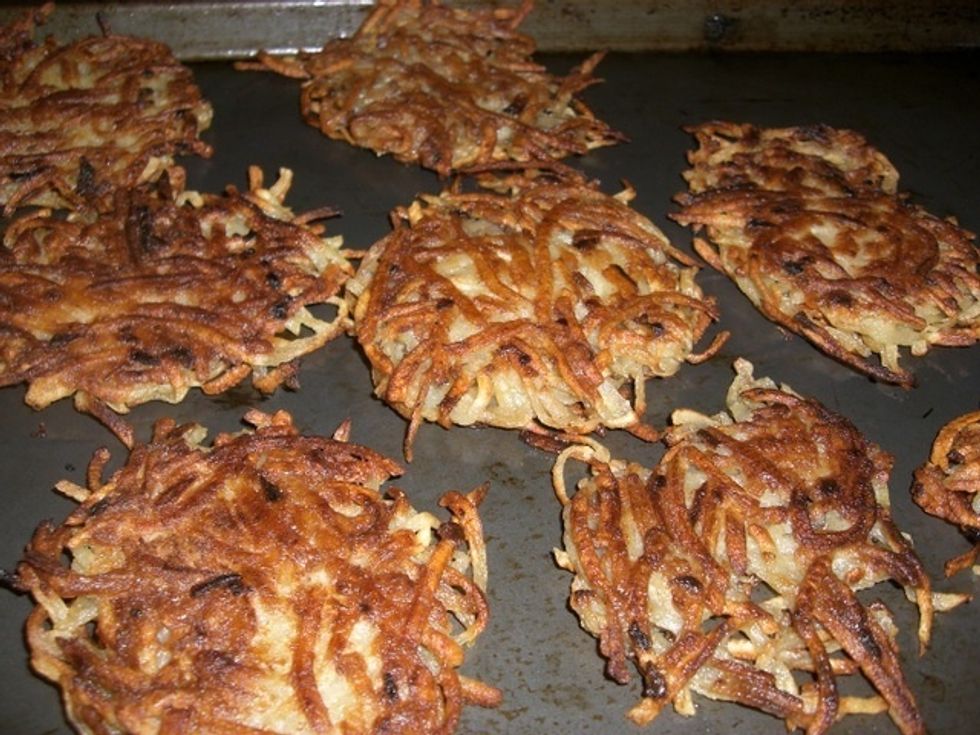 If you're making a big batch, keep them warm on a cookie sheet in a low oven until ready to serve.
We like to serve latkes with applesauce and sour cream on the side. Props to Amanda - this is one delish dish! Anytime of the year. Enjoy!
2.0 Eggs
3.0c Grated Potatoes
4.0Tbsp Grated Onions
1/2tsp Salt
Pepper to taste
2.0Tbsp Flour
Vegetable Oil
Felicia Gustin
I love to create! All kinds of things. Food, crafts, jewelry, art, photos, theater, events, history, social justice. My proudest creation is my daughter!