I'm Mexican and I have recently gone vegetarian. I had to explore ways to "spice" things up!
22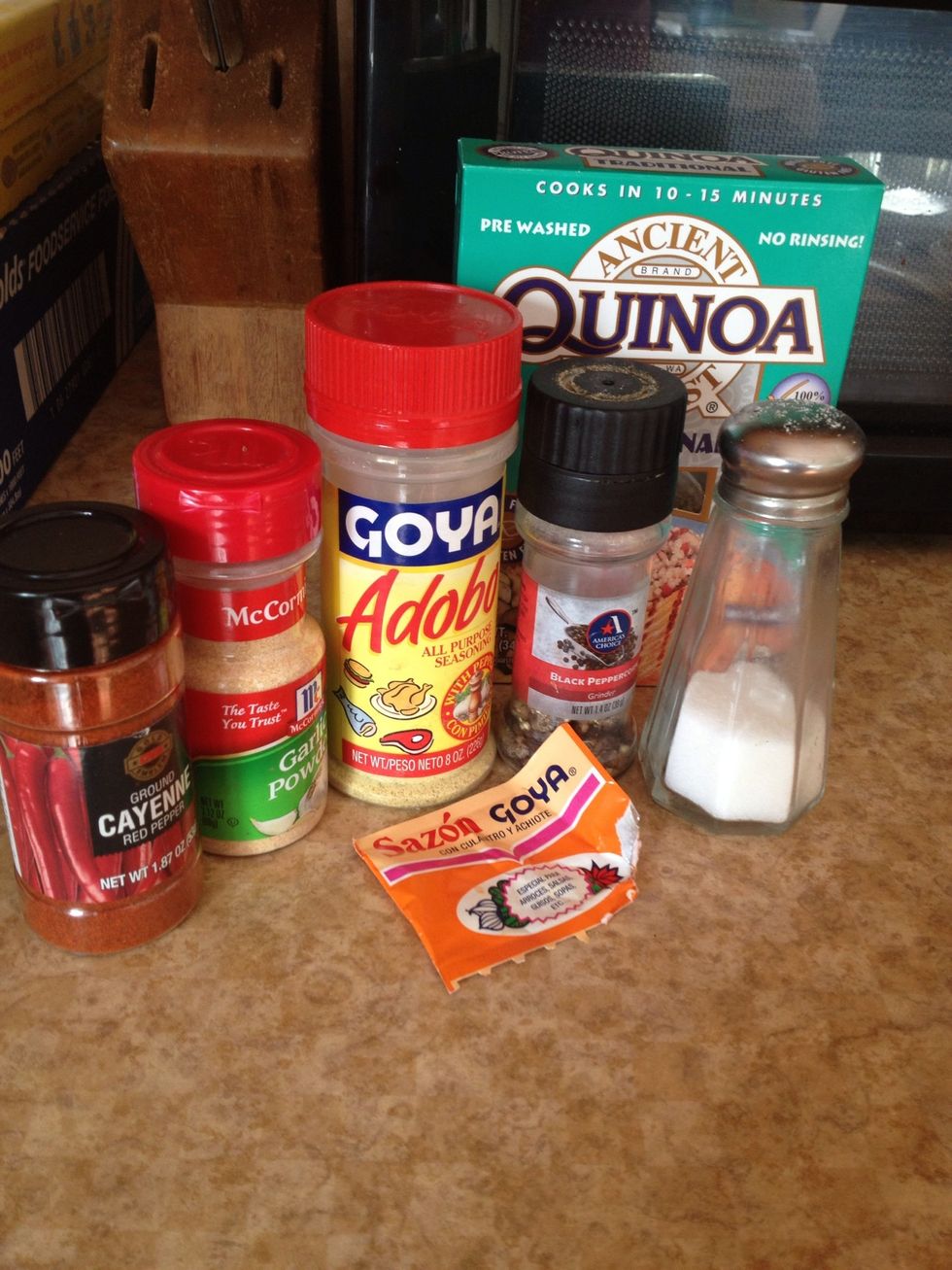 I use adobo in place of salt so you can use either. Cayenne pepper is optional.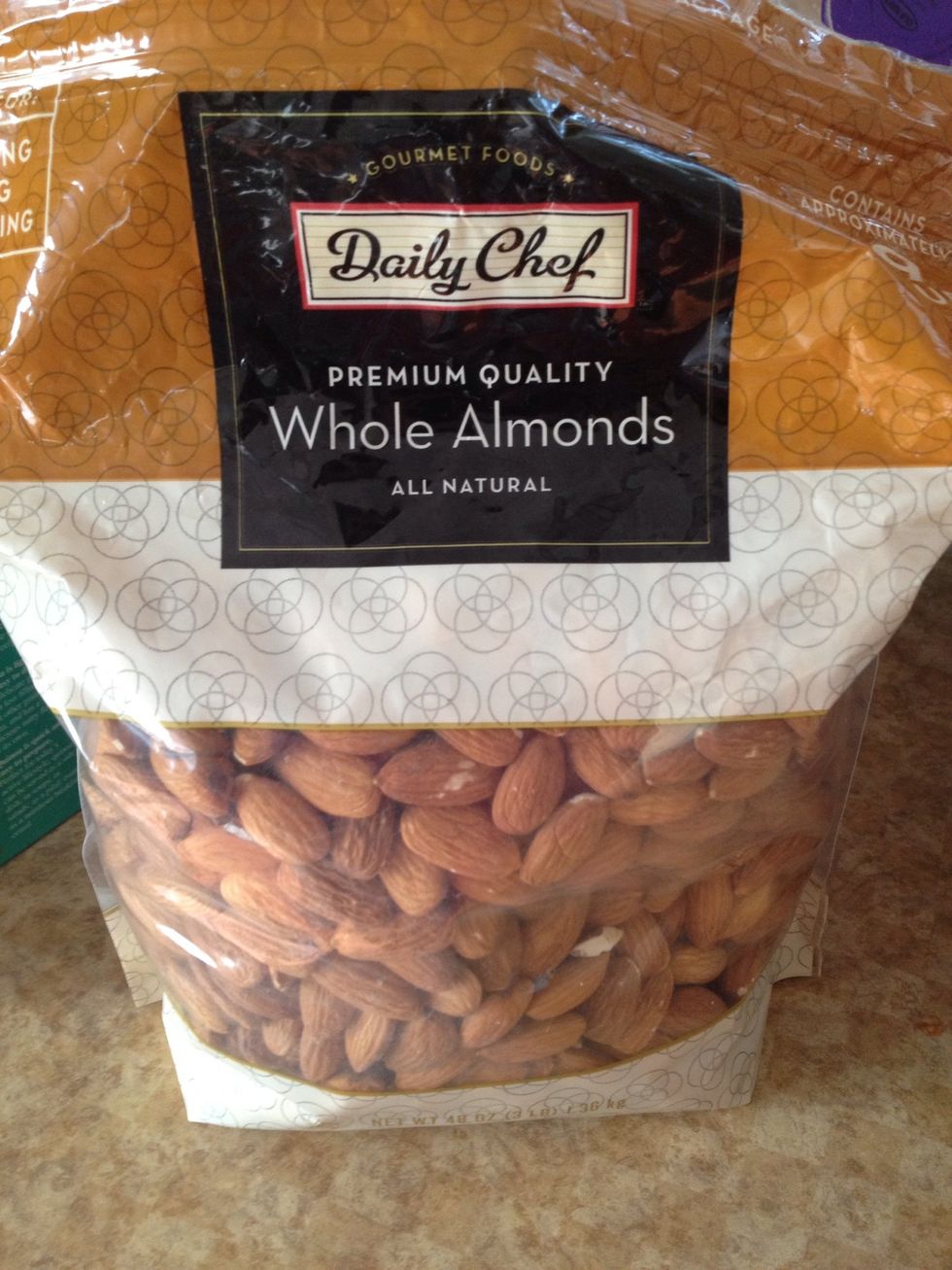 Almonds (you will only need about 10)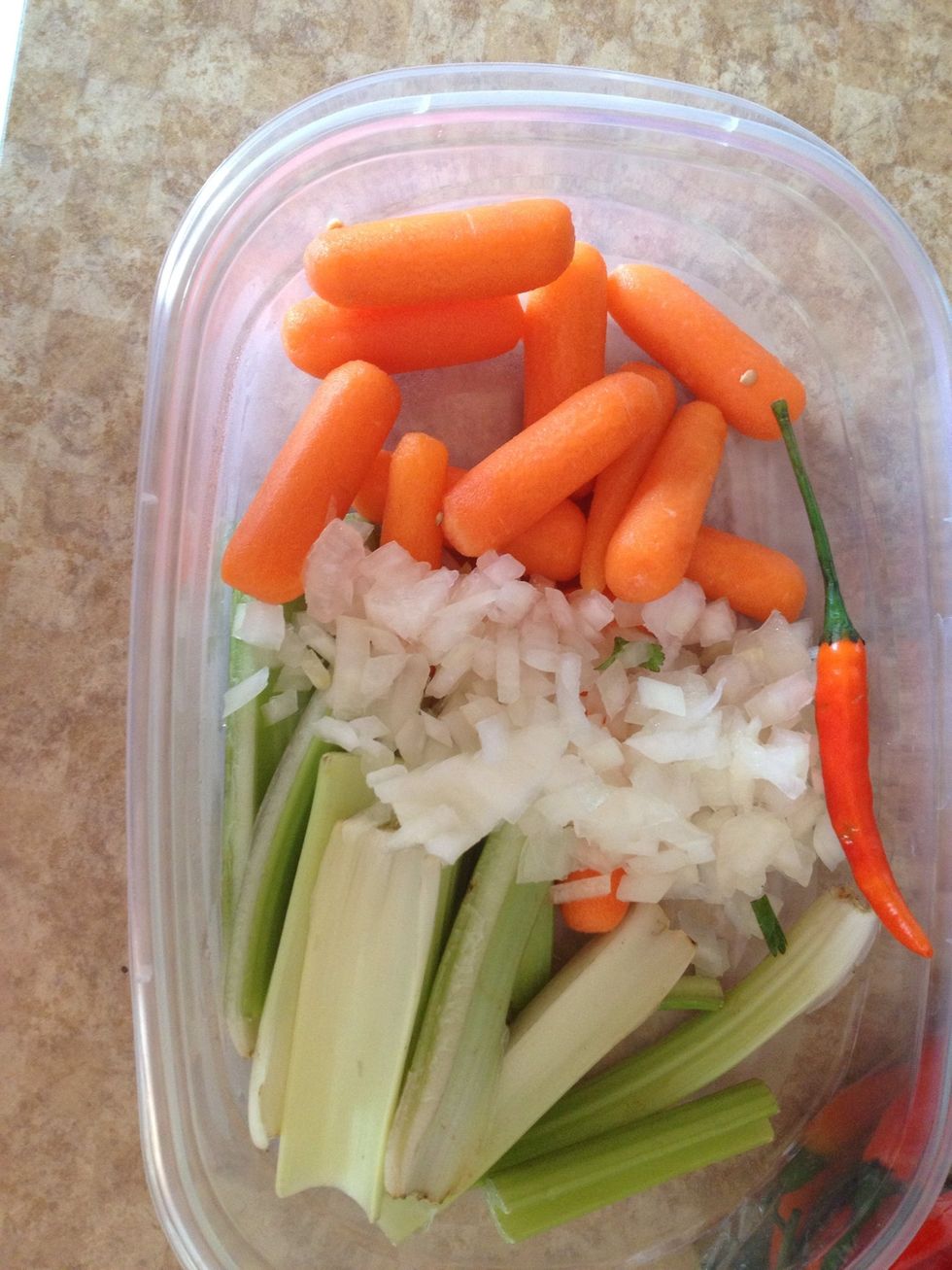 1 celery stick, 1/2 c. Onion, 3 baby carrots (if you love carrots like me, add up to ten baby carrots), 1 pepper (optional)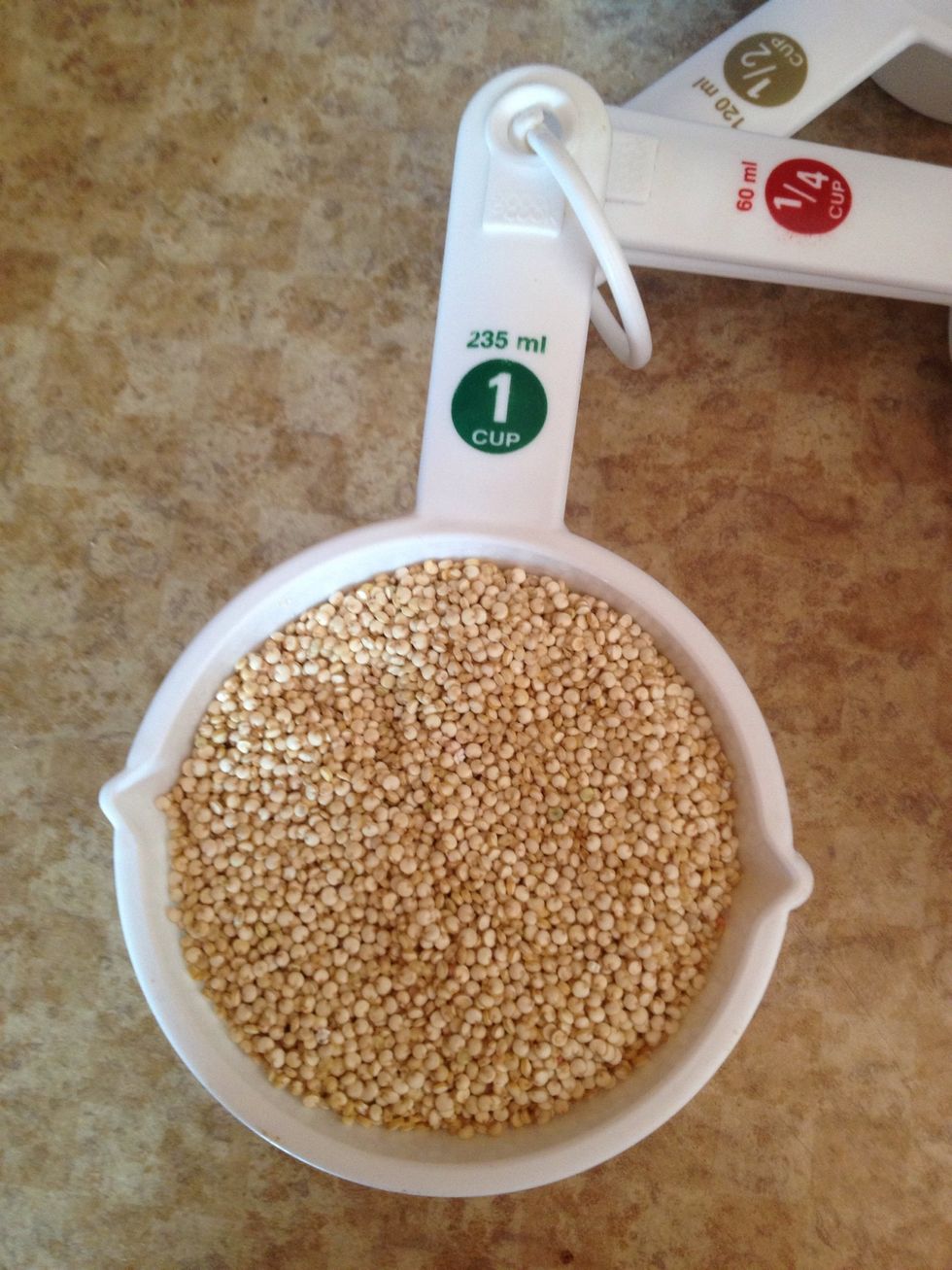 1 cup of Quinoa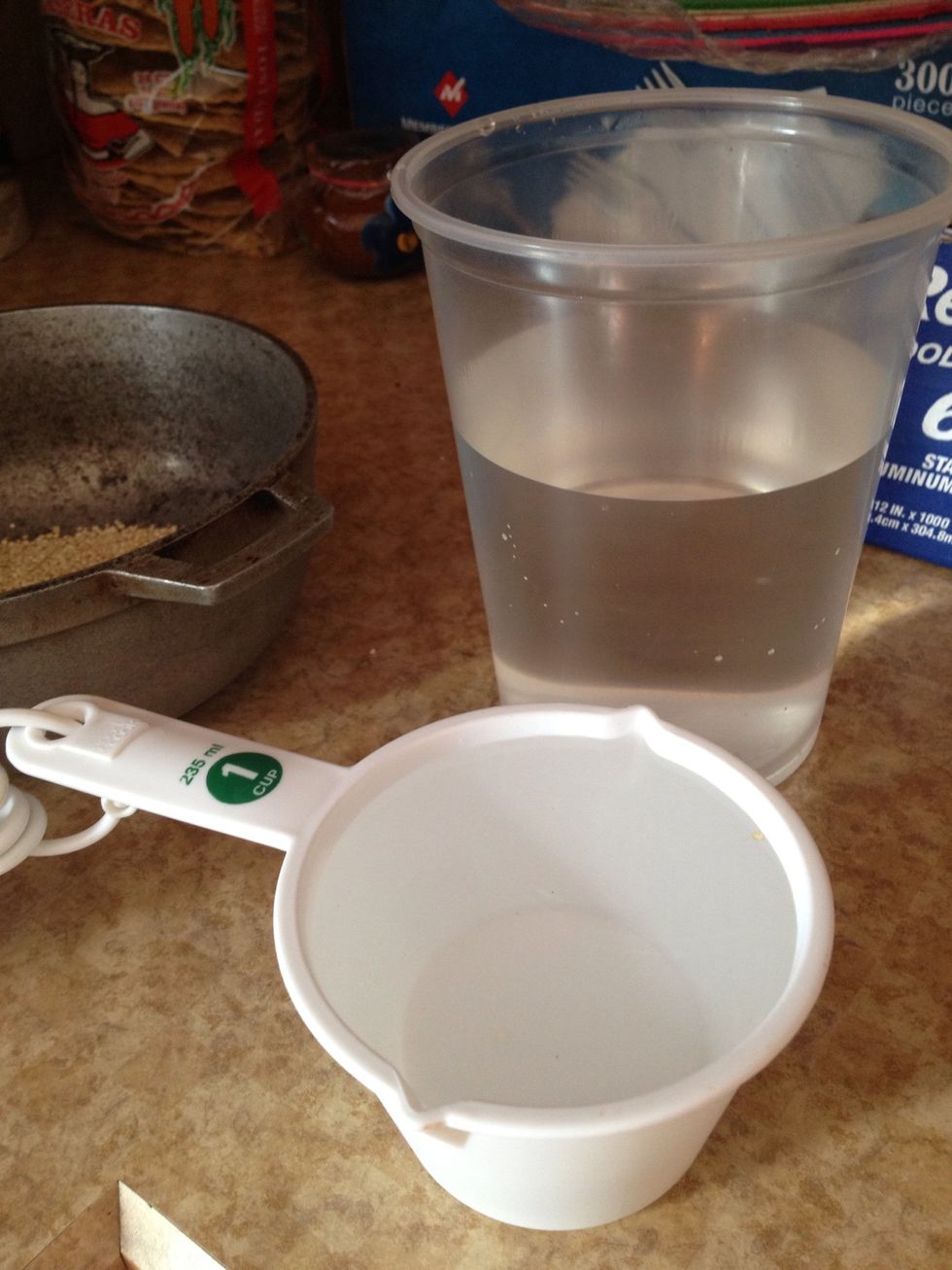 2 cups of water, I like to add a dash more for more fluff to my quinoa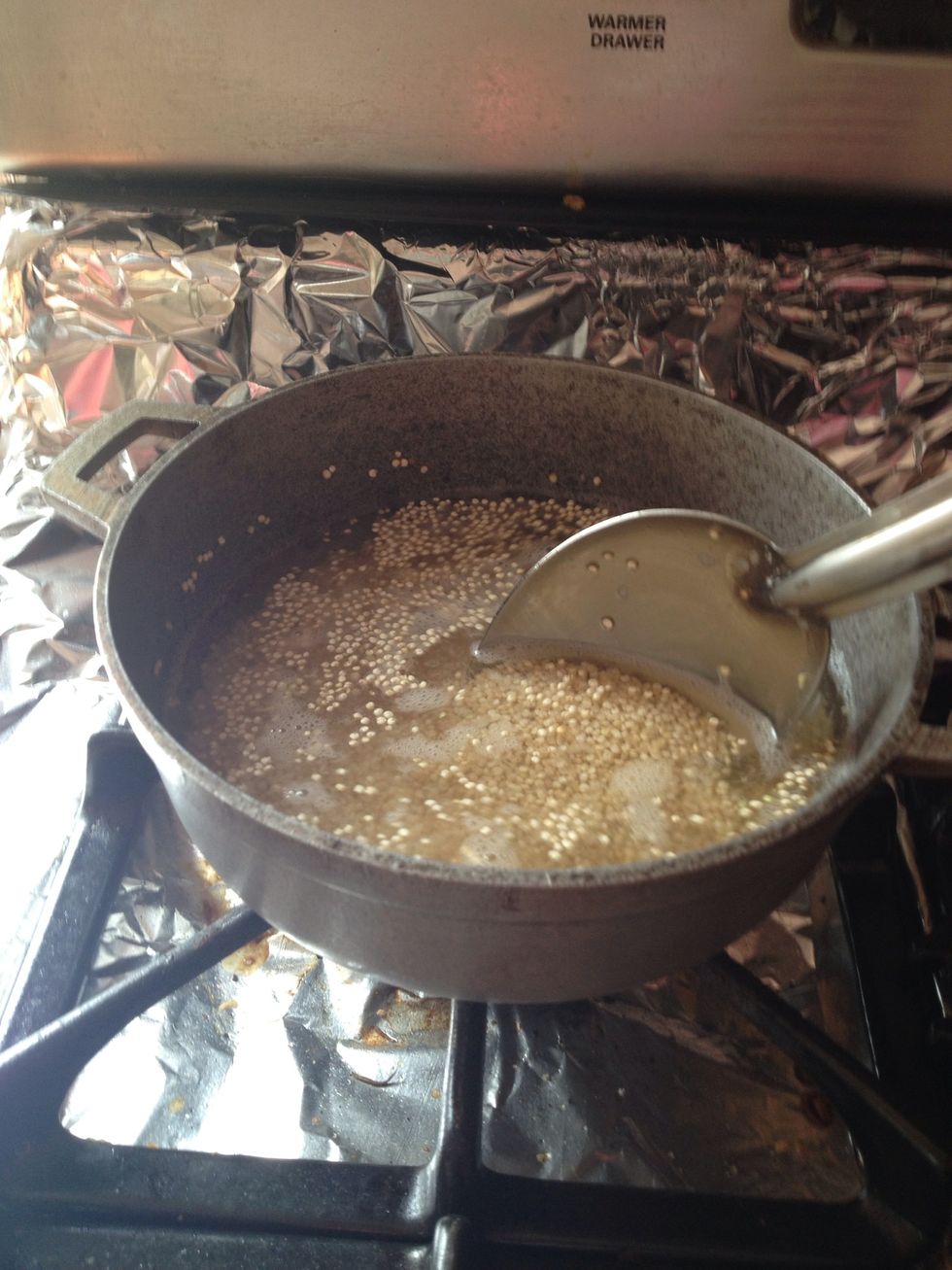 Place on medium heat, move around after 5 minutes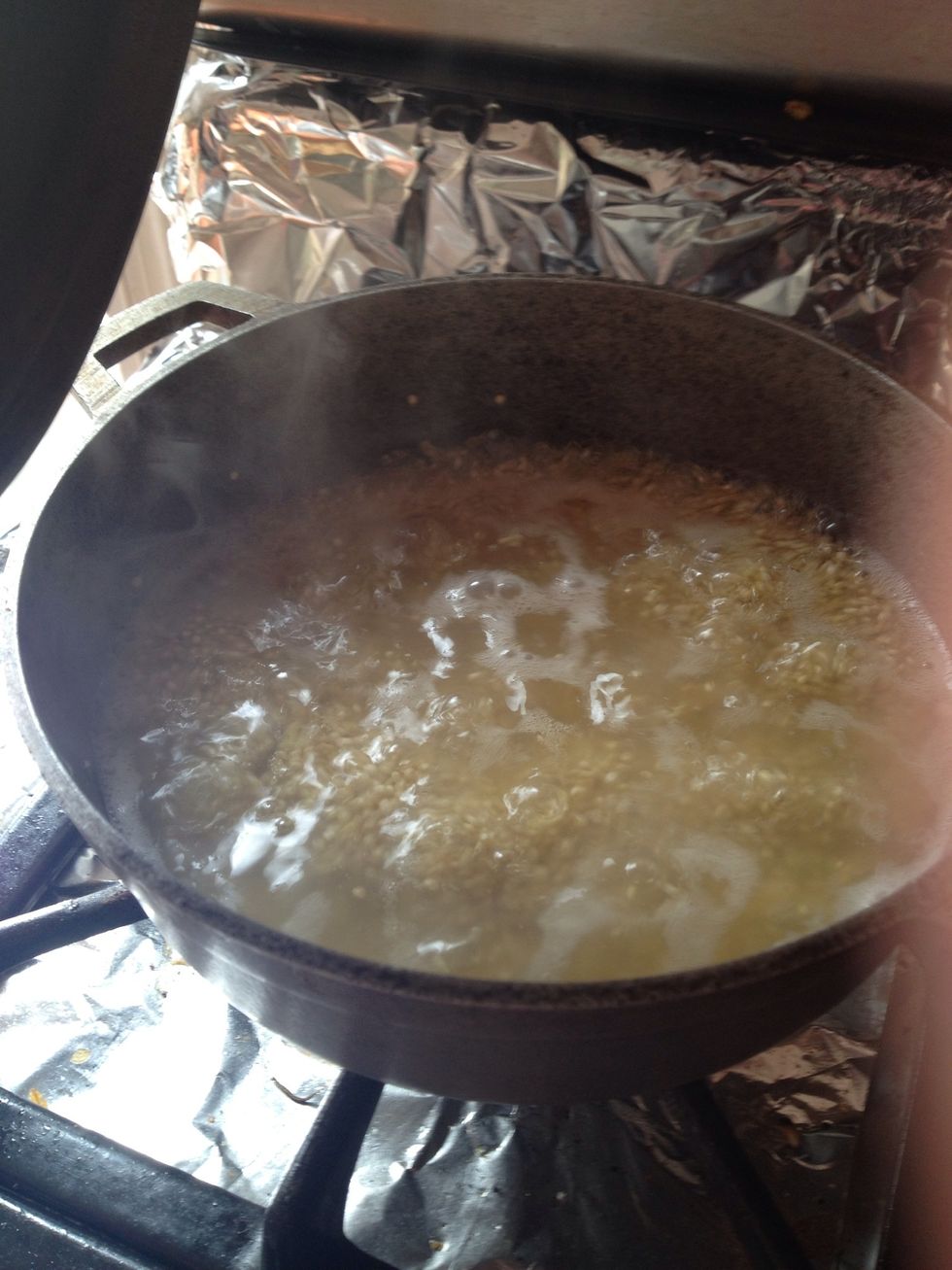 After 15 minutes quinoa will begin to boil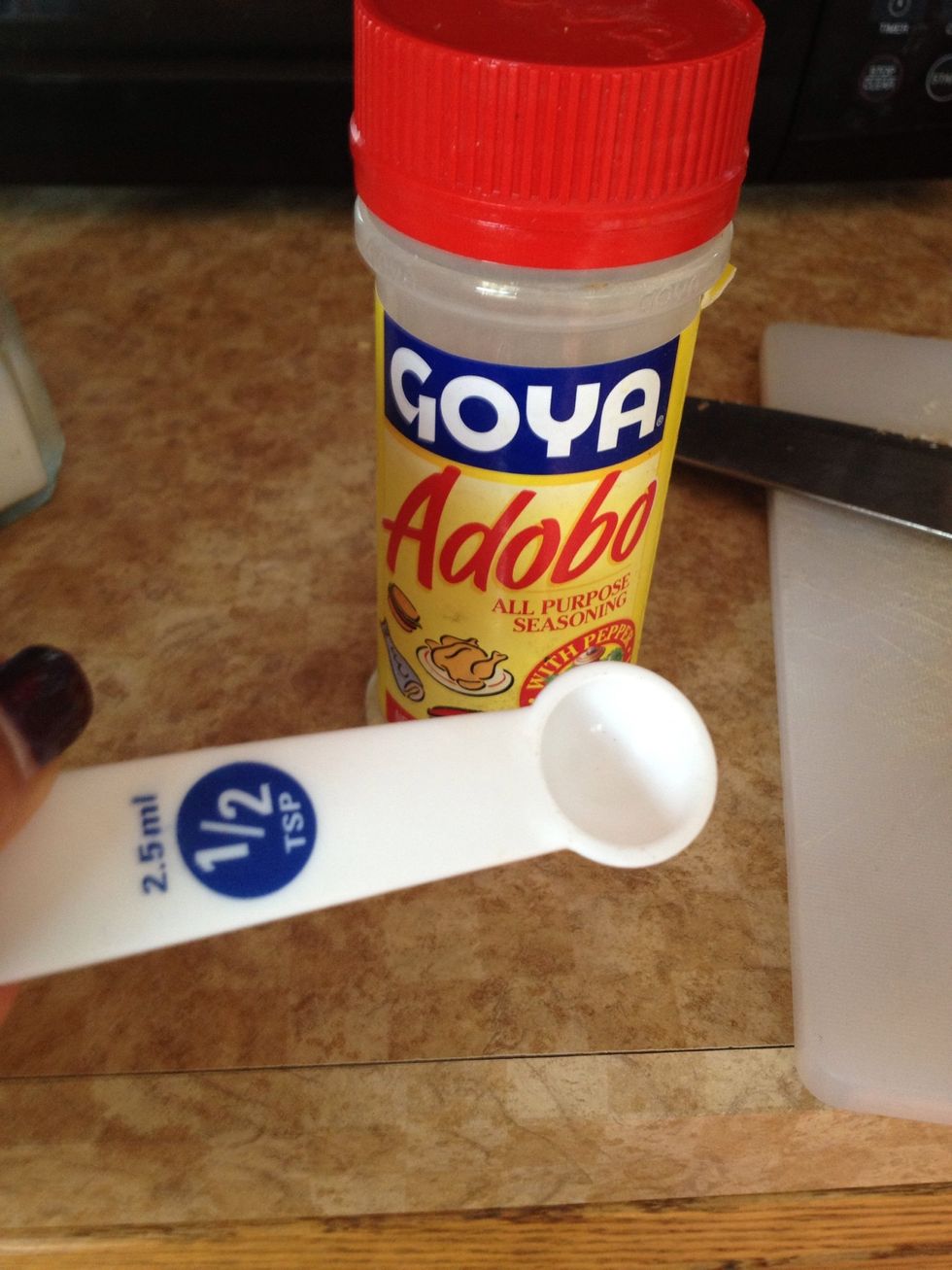 1/2 tsp of adobo or salt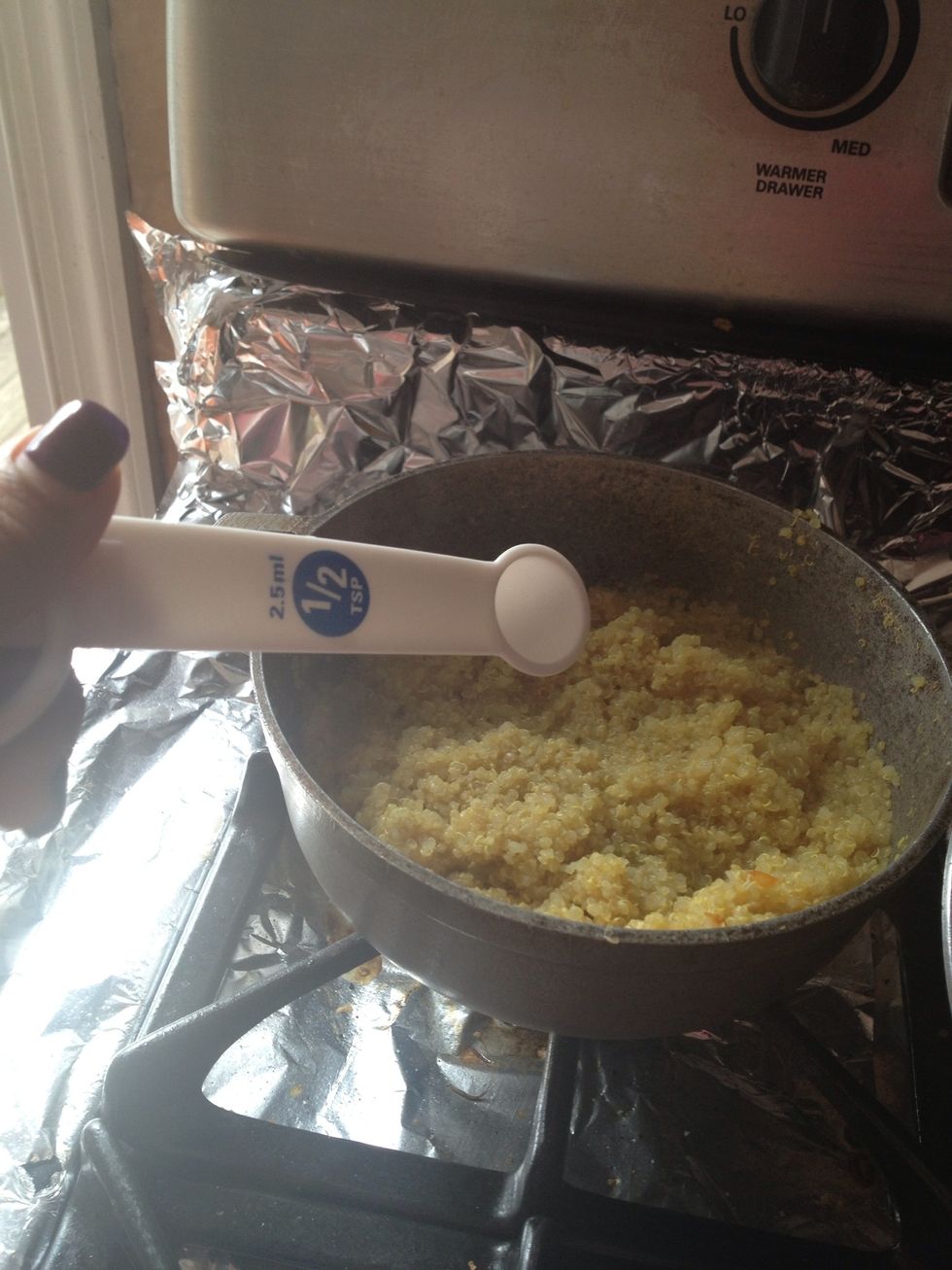 Add adobo and mix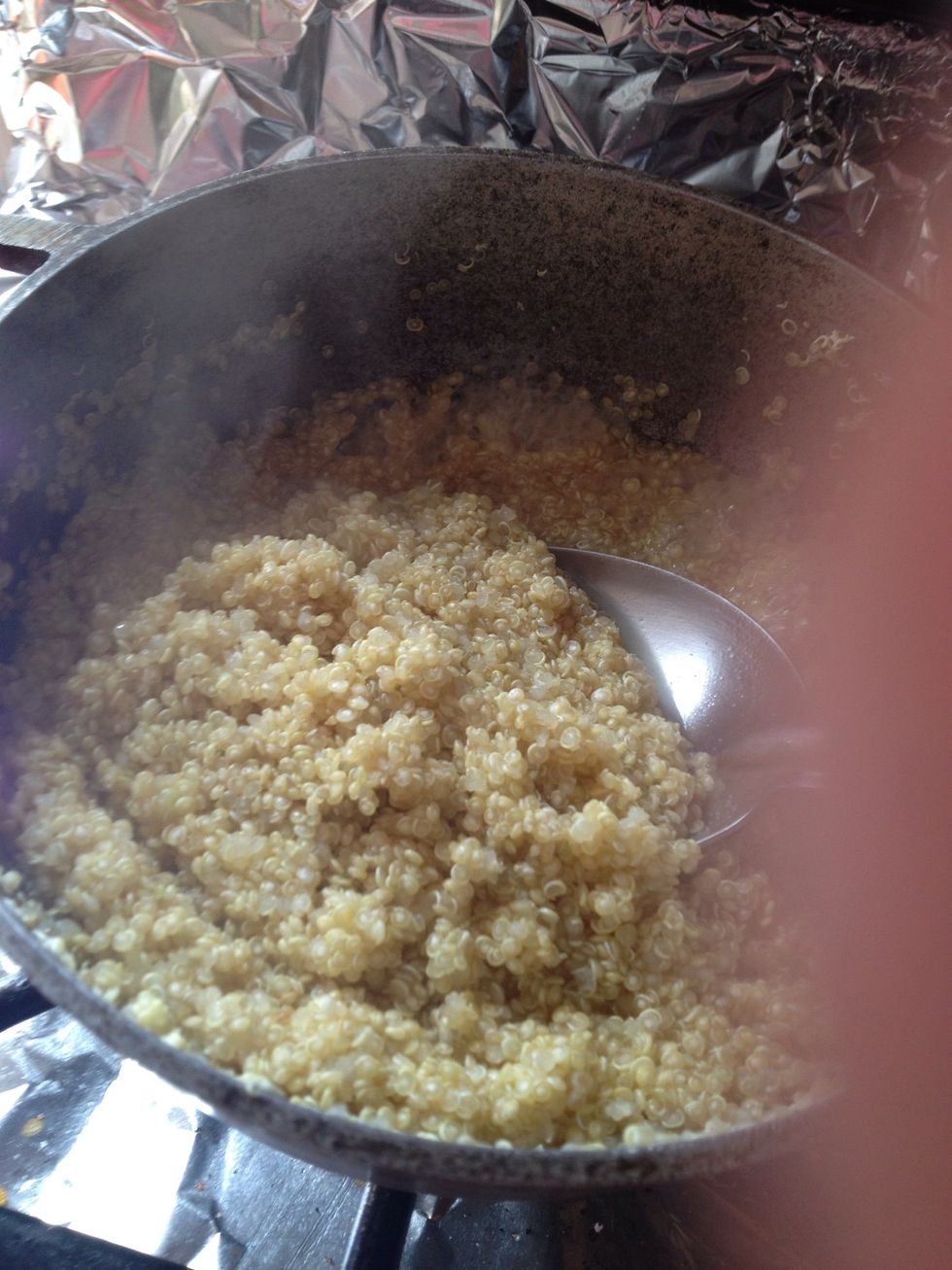 After 20 minutes of cooking quinoa it will be fluffy and ready for the veggies mix it's way in.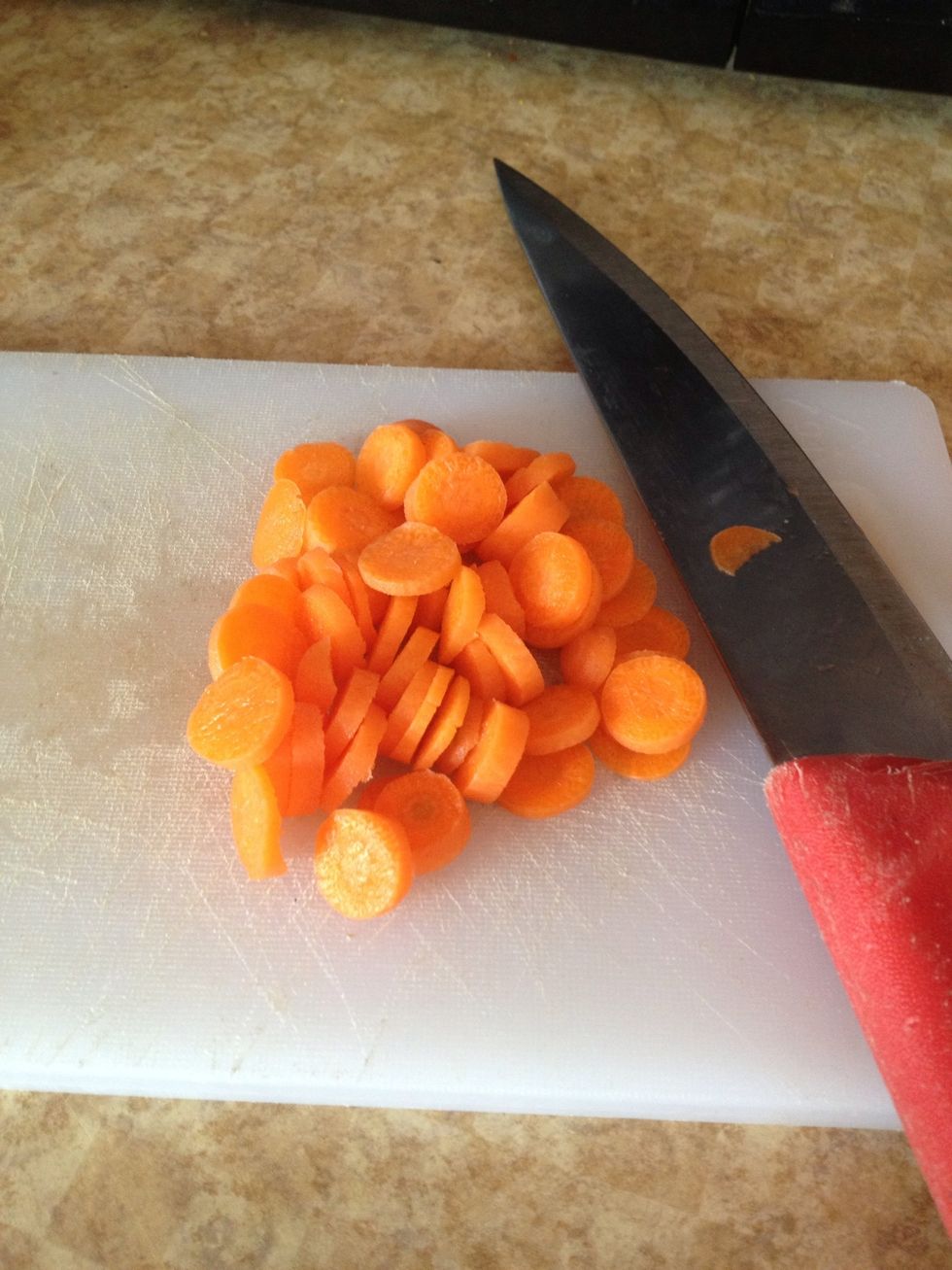 Chop carrots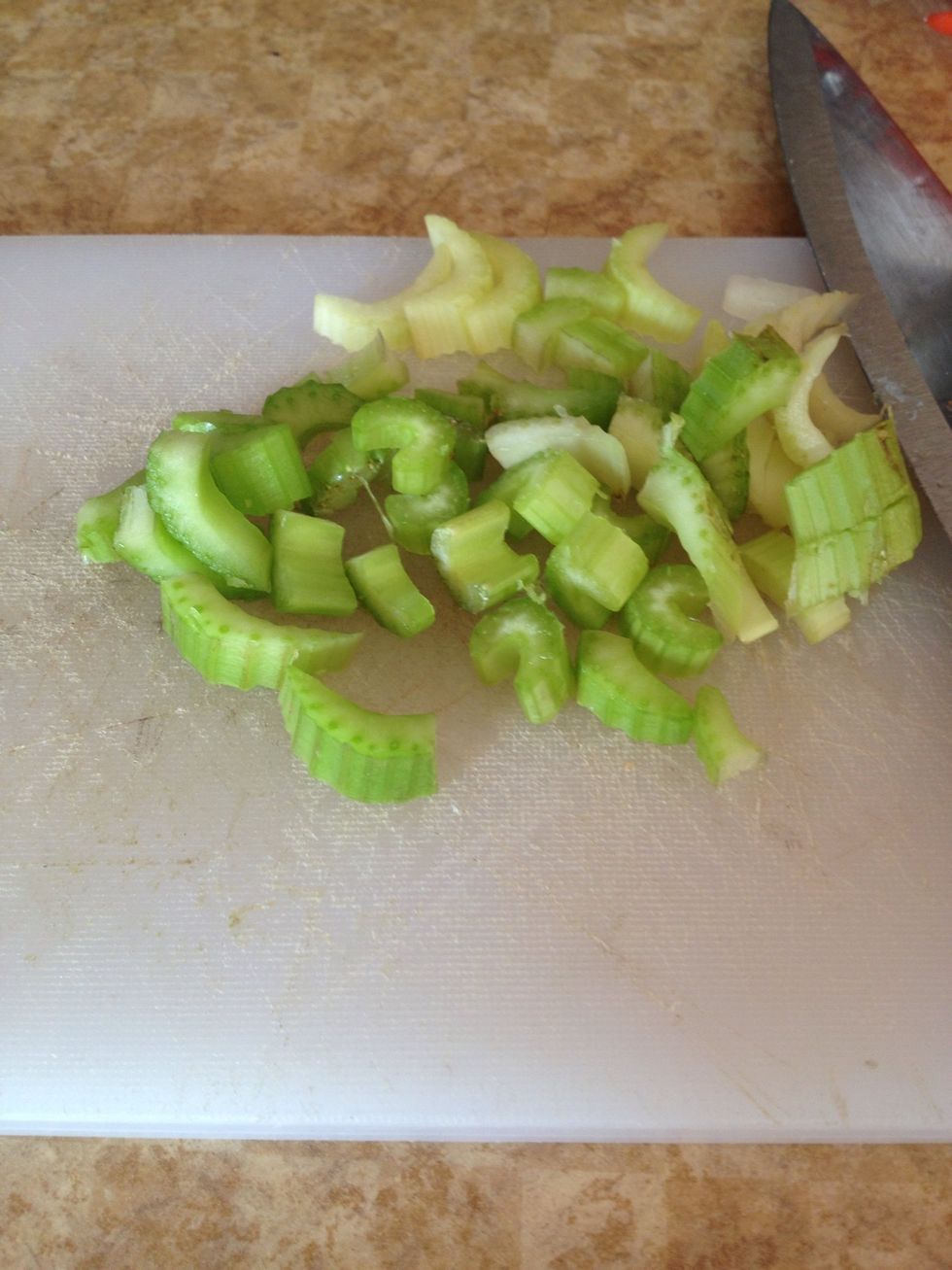 Chop celery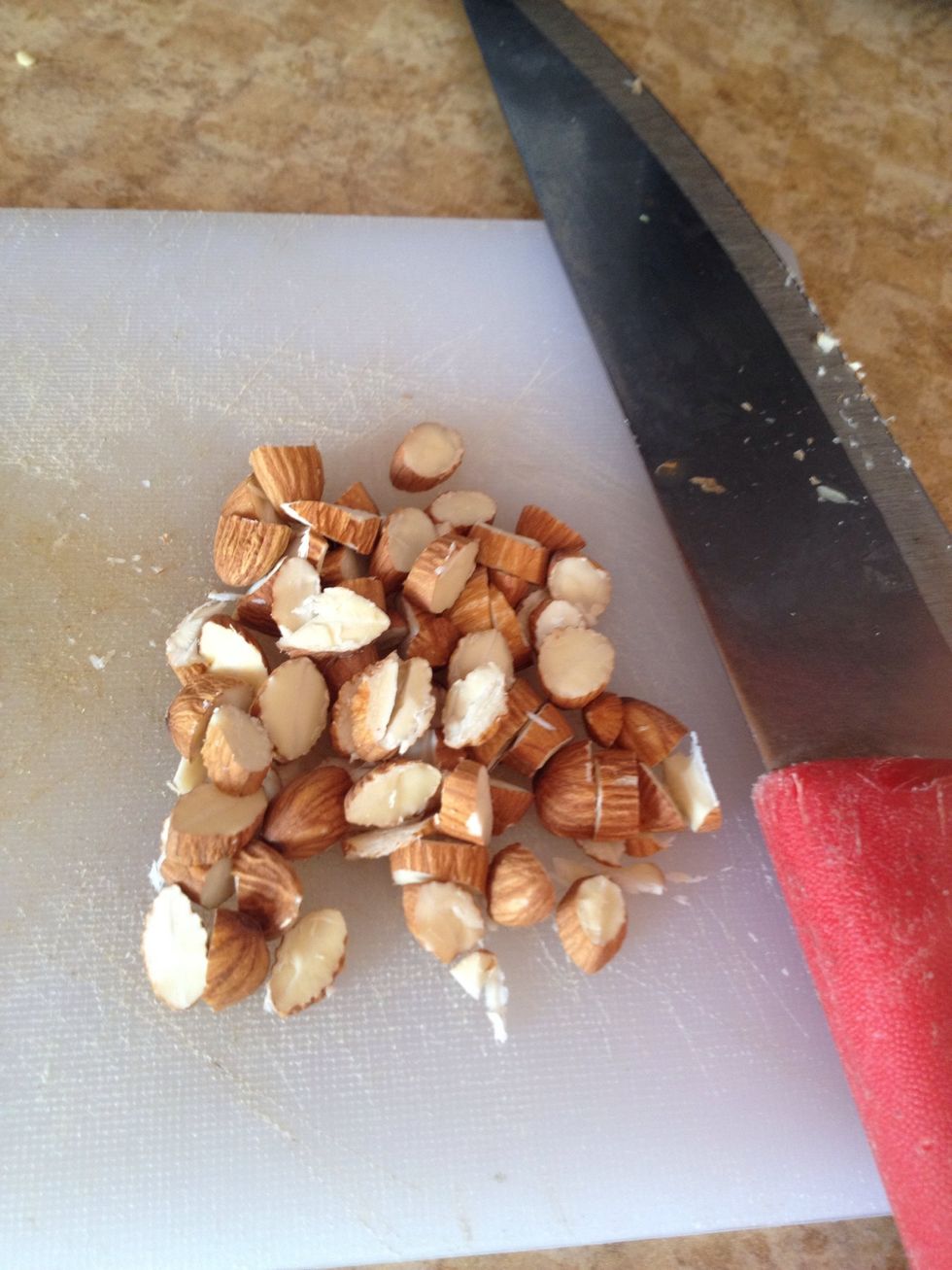 Chop 10 almonds
Mmmmmm I did say I was Mexican right?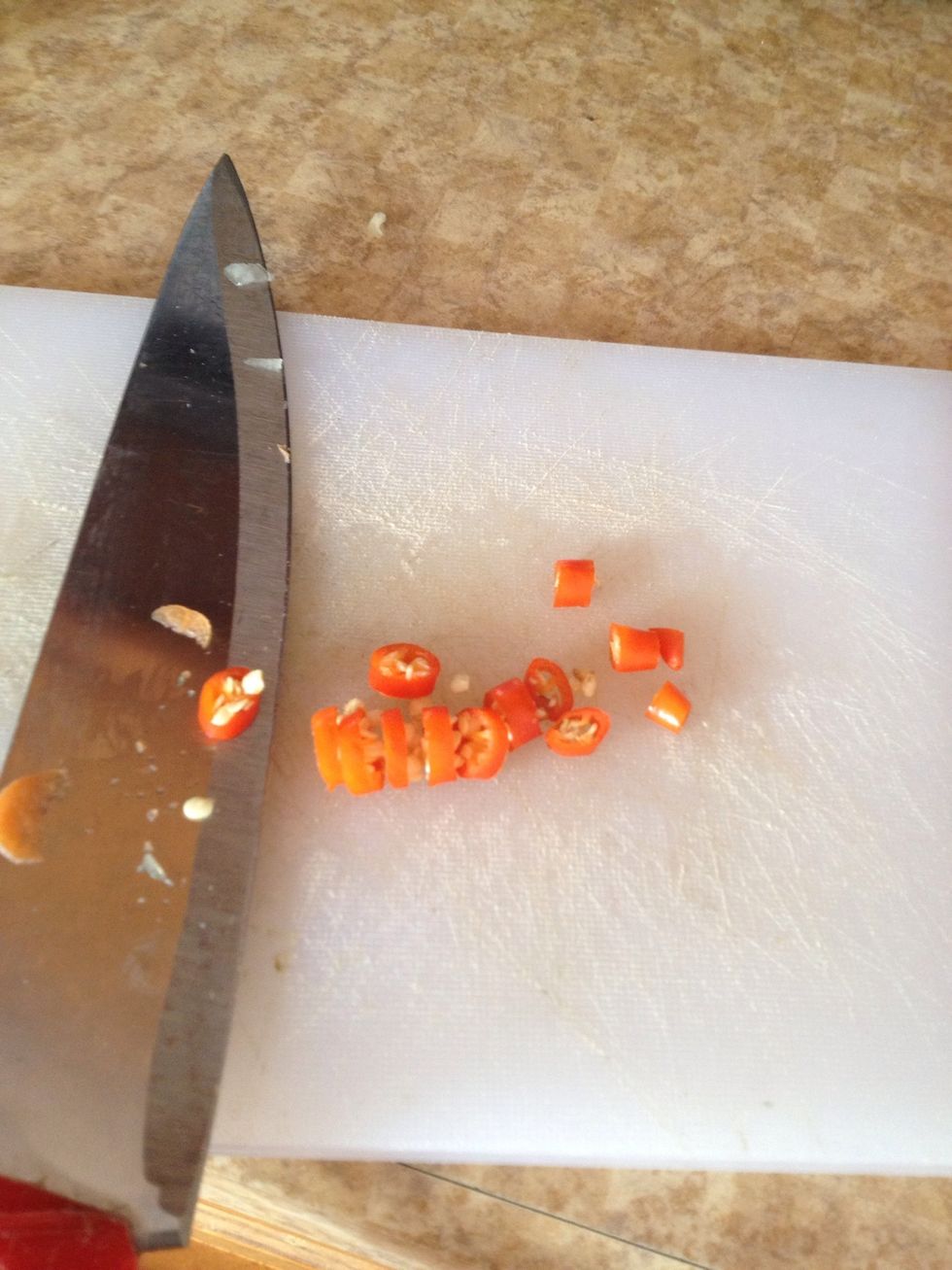 Chop pepper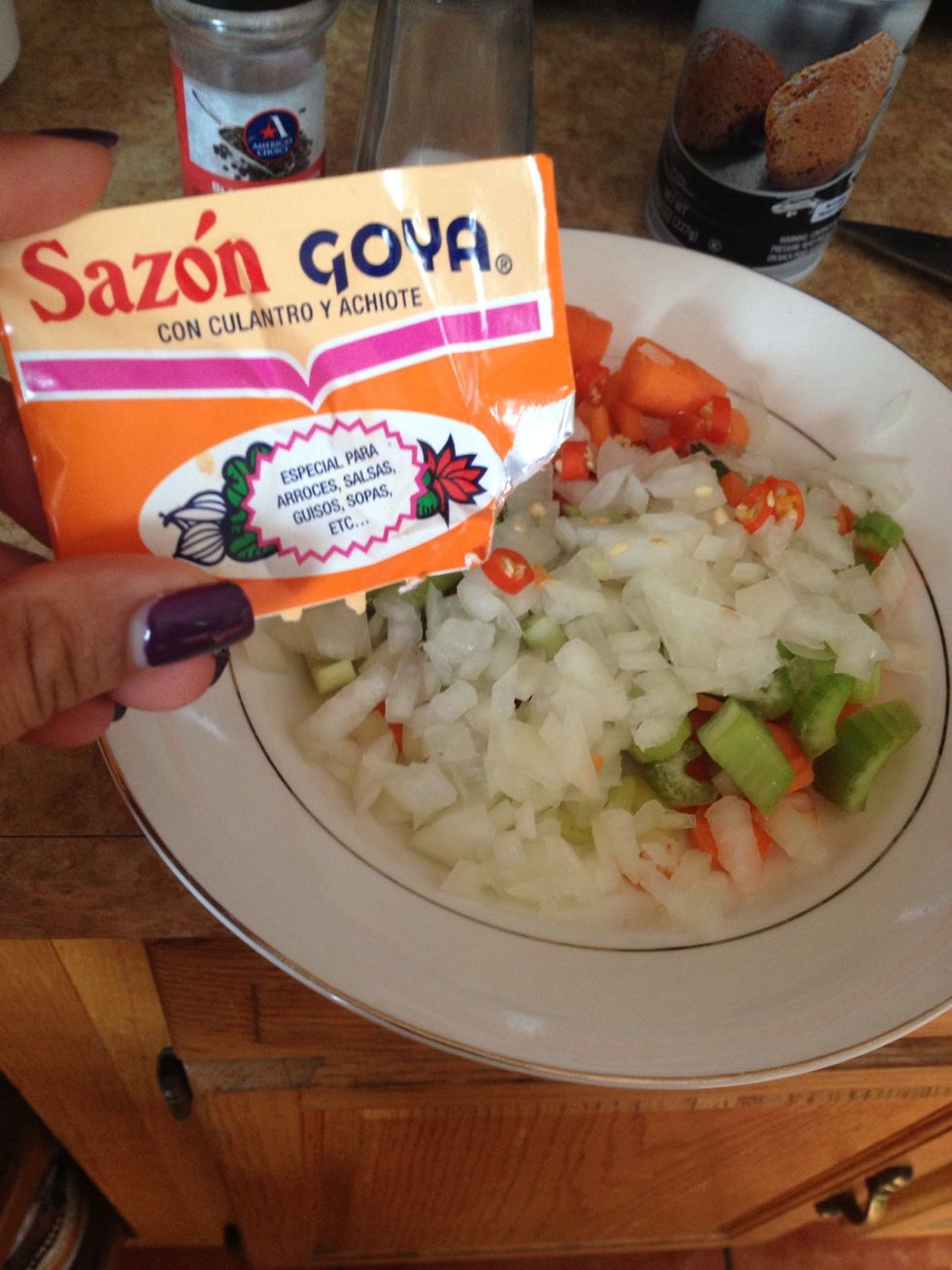 Sautéed veggies with a dash of sazon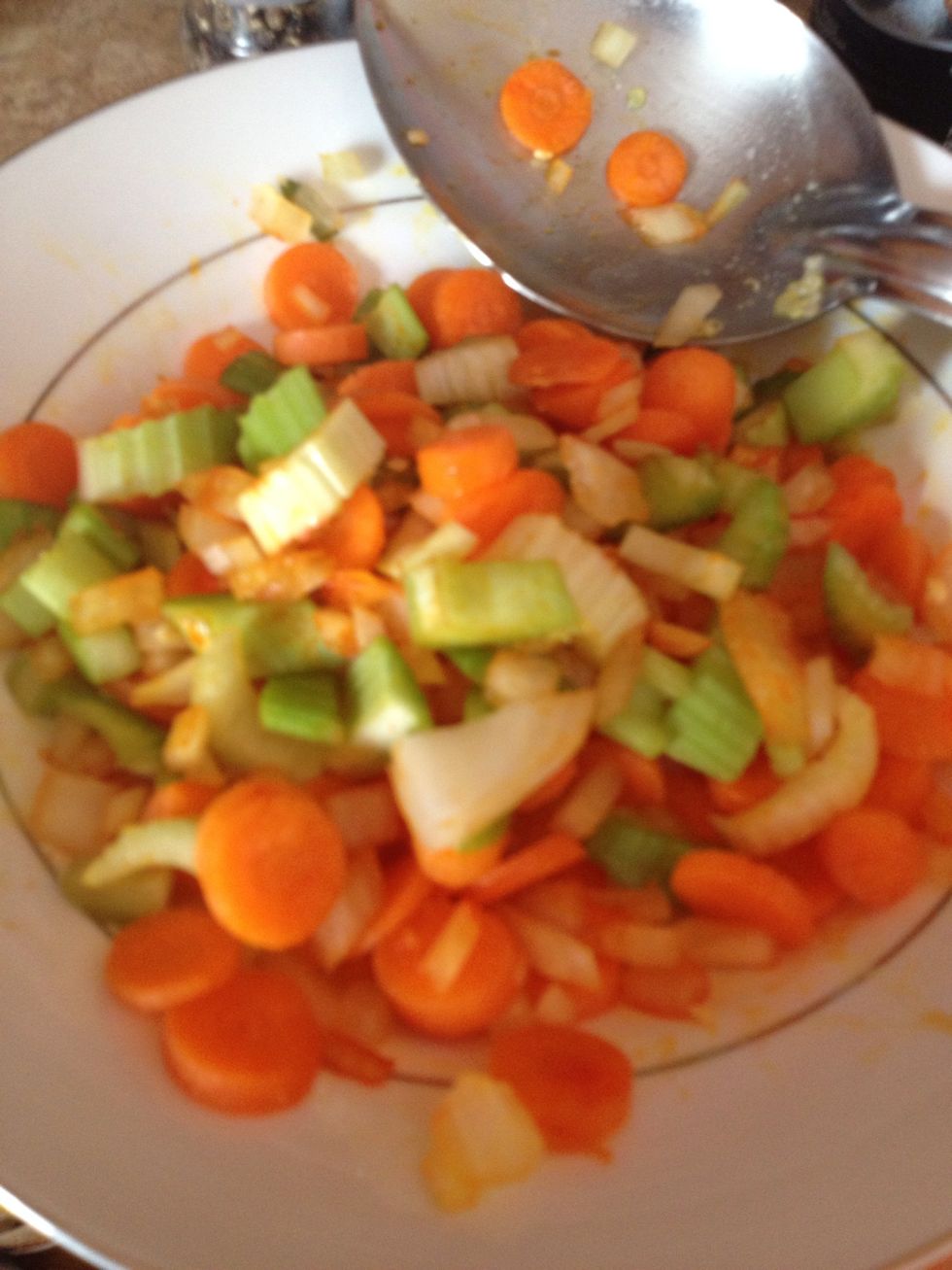 Should have a tinted orange color to it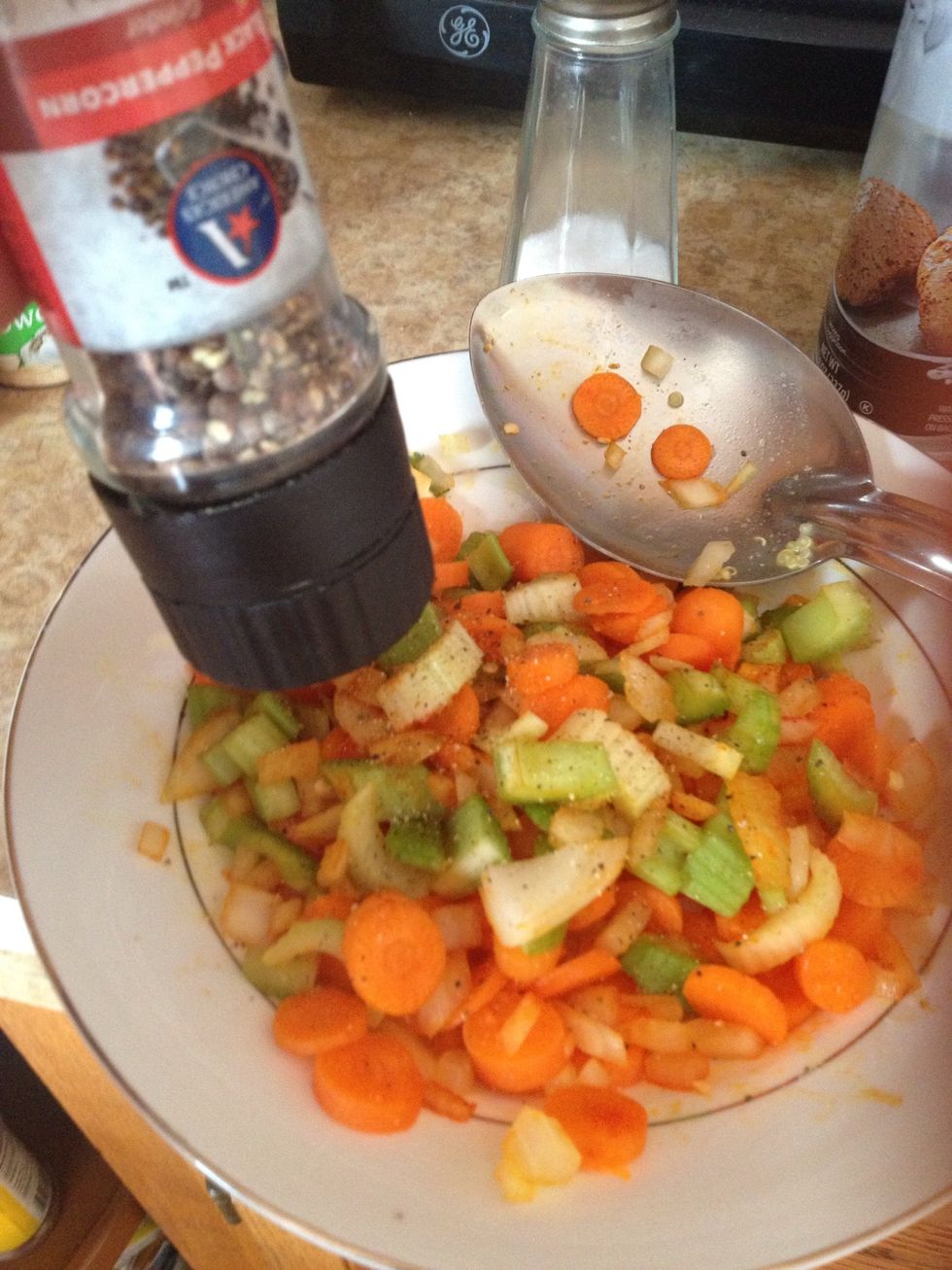 Dash of pepper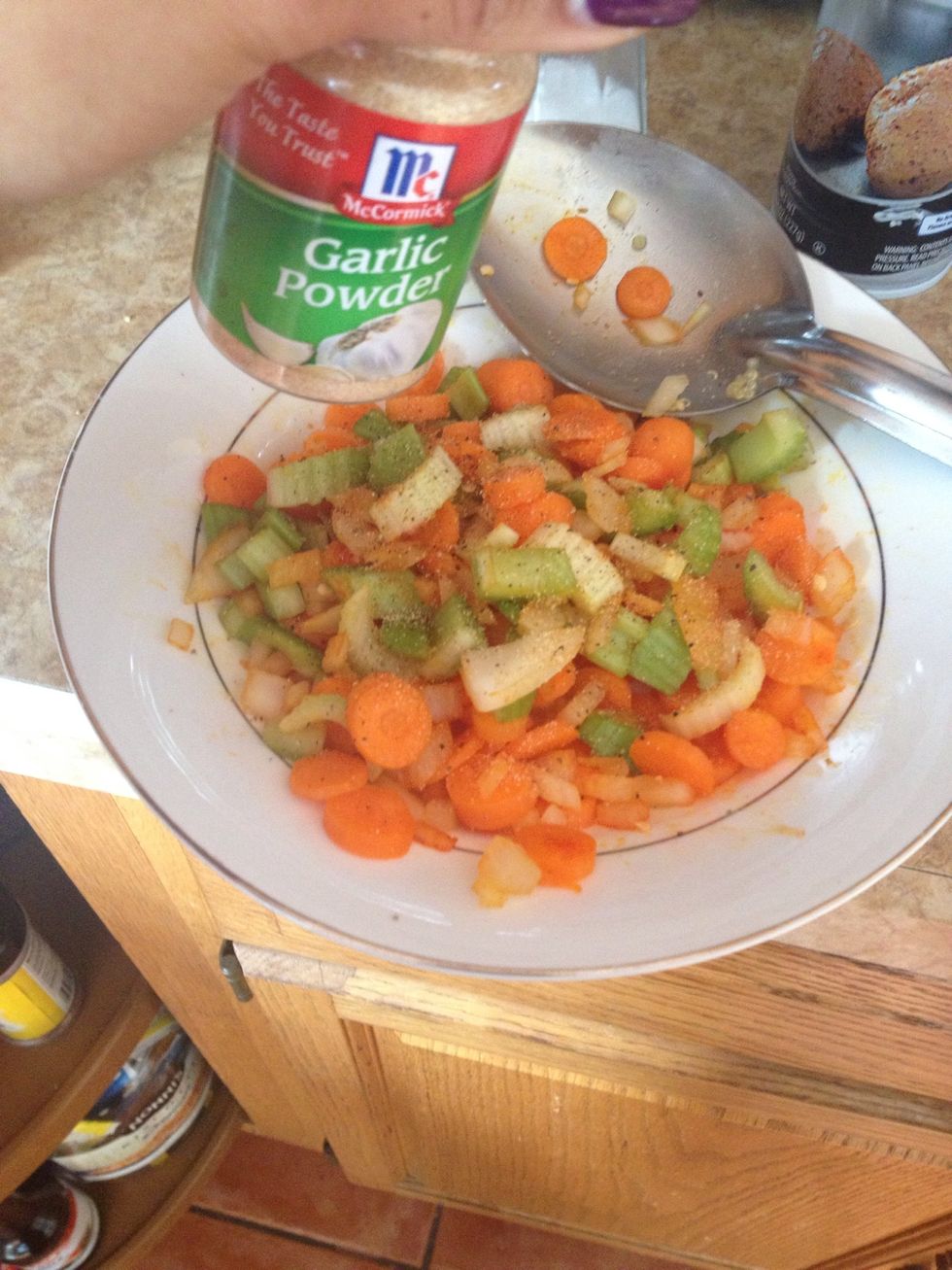 Dash of garlic powder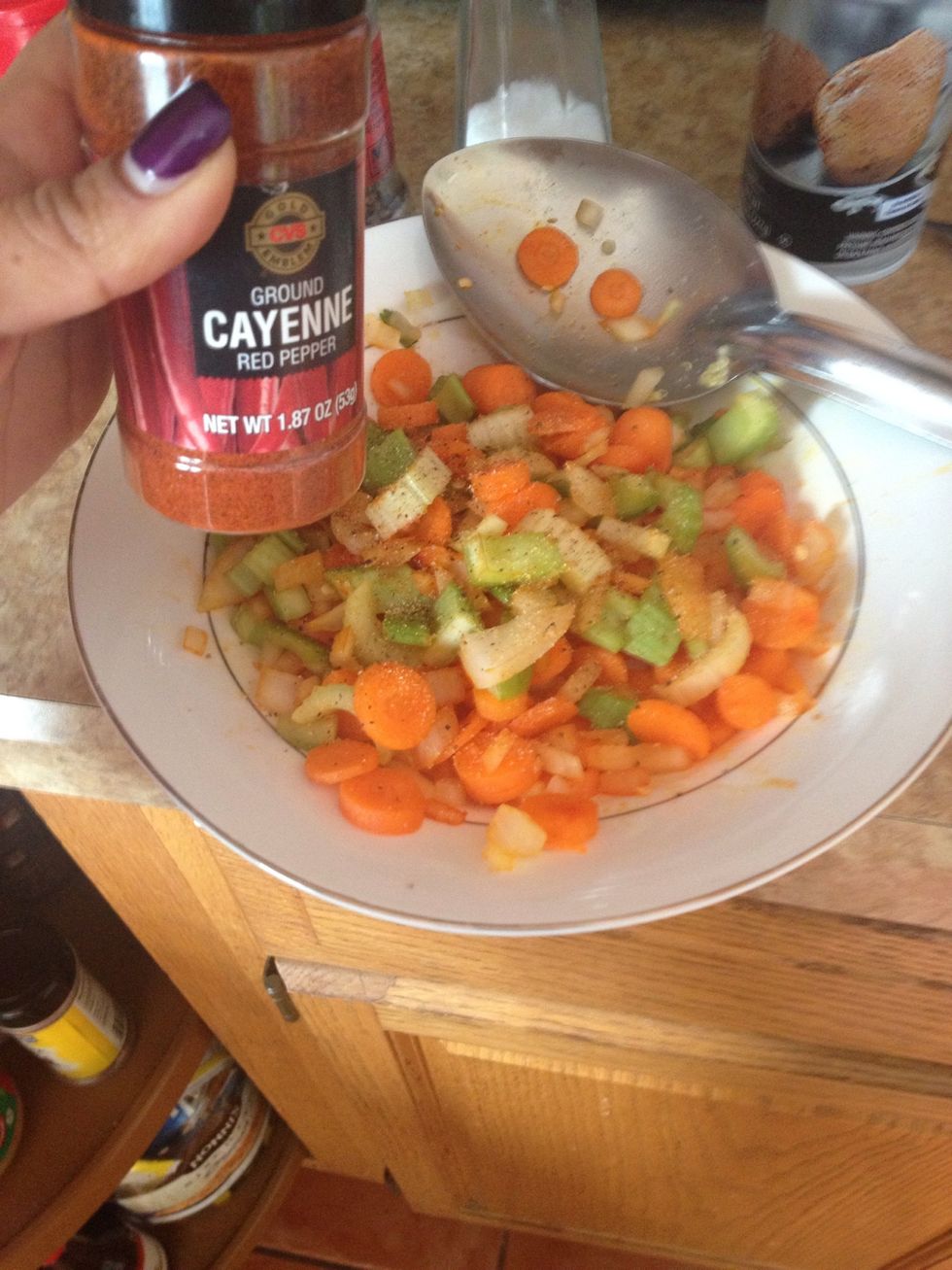 Dash of cayenne pepper (optional)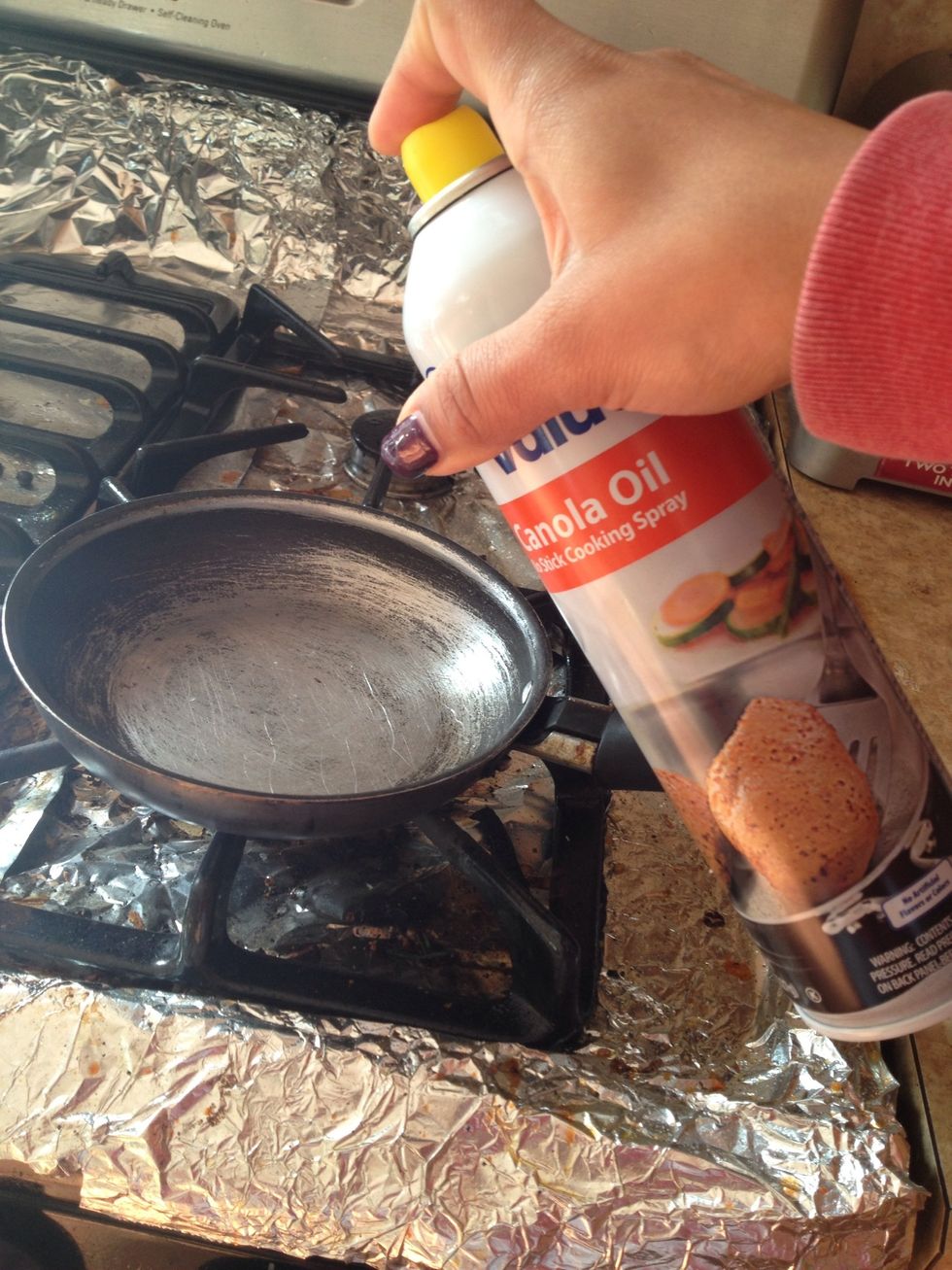 You can use canola spray oil or olive oil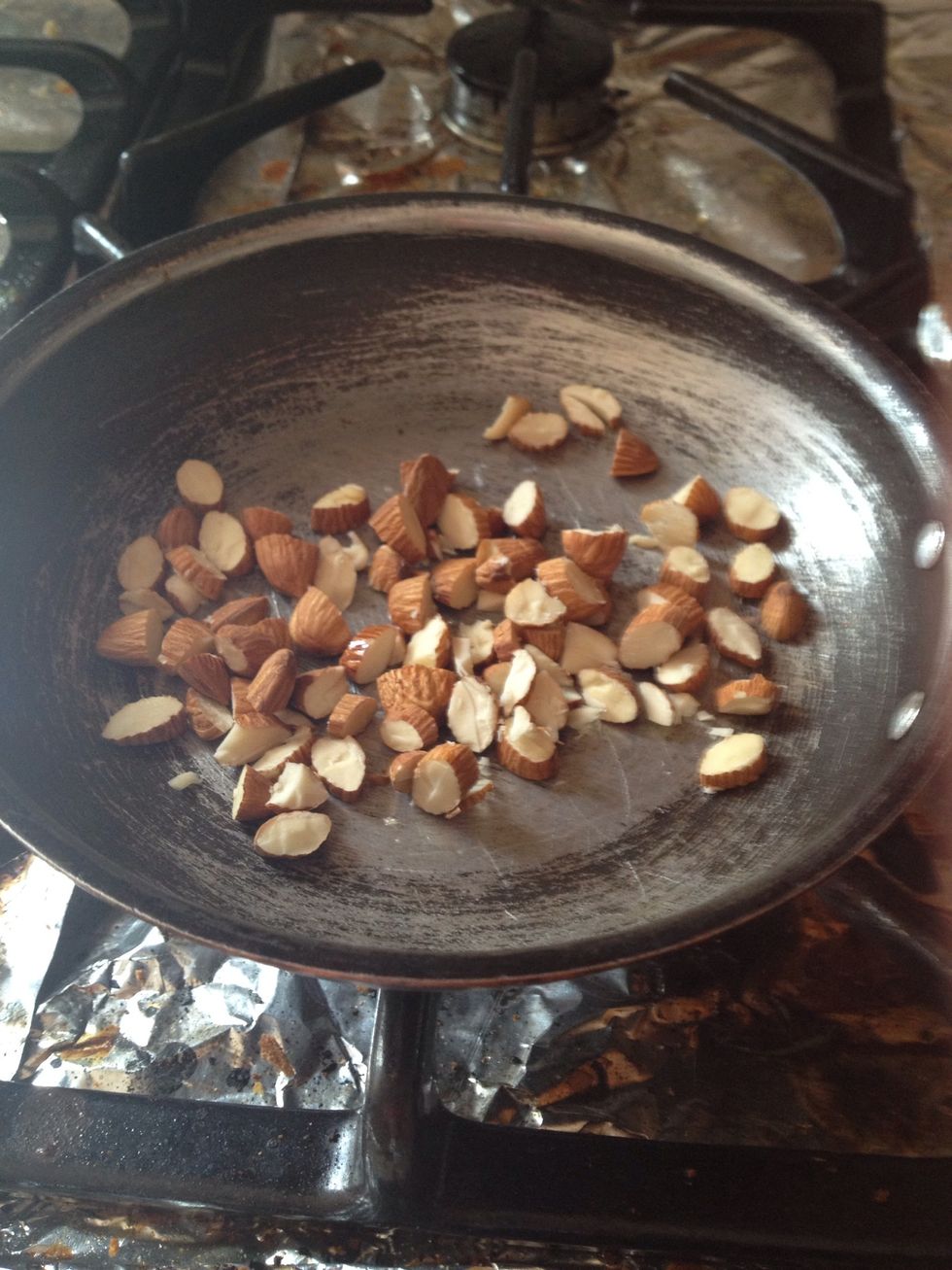 Toast almonds for a minute
Mix in veggies with almonds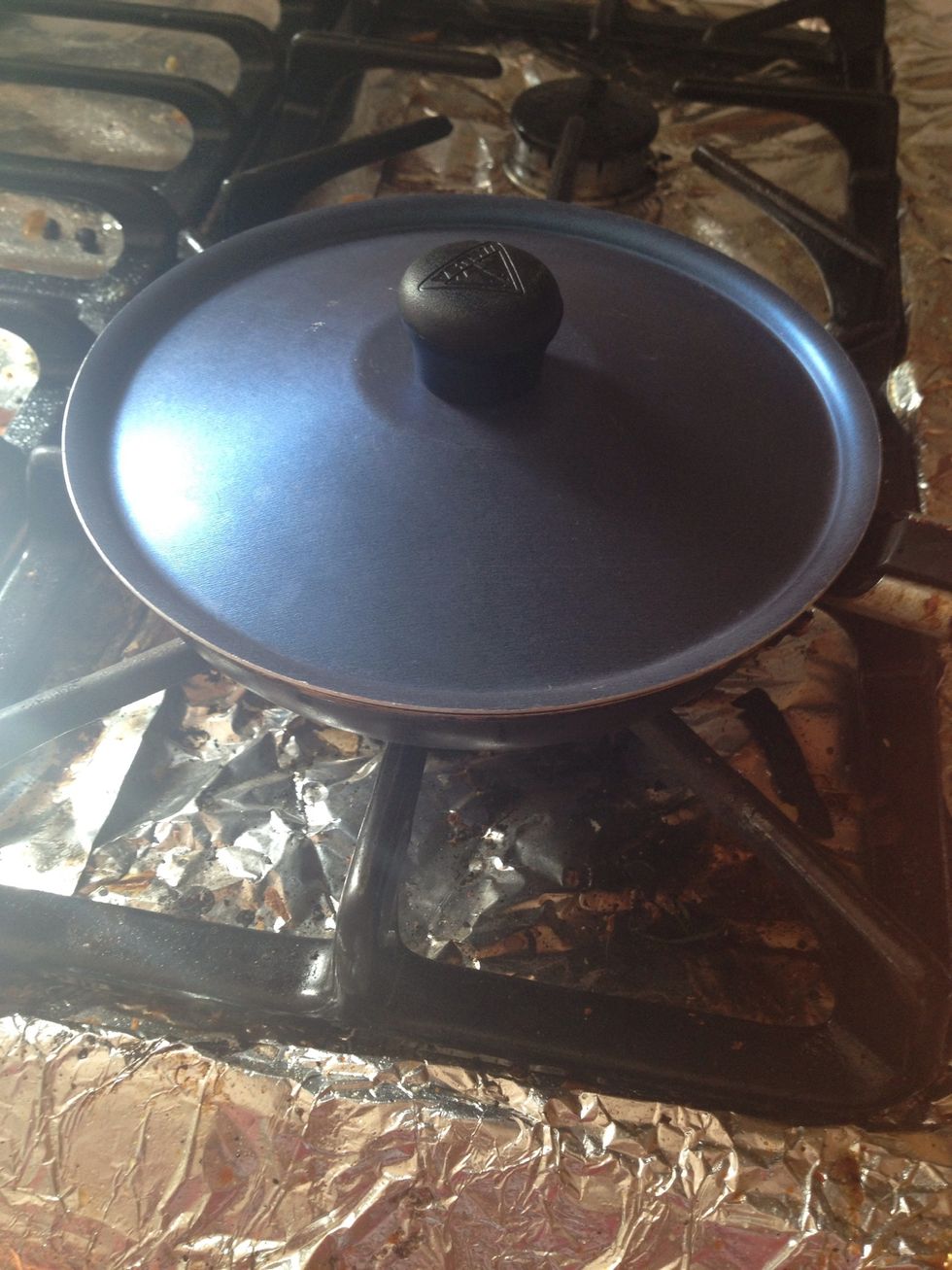 Cover for five minutes on medium heat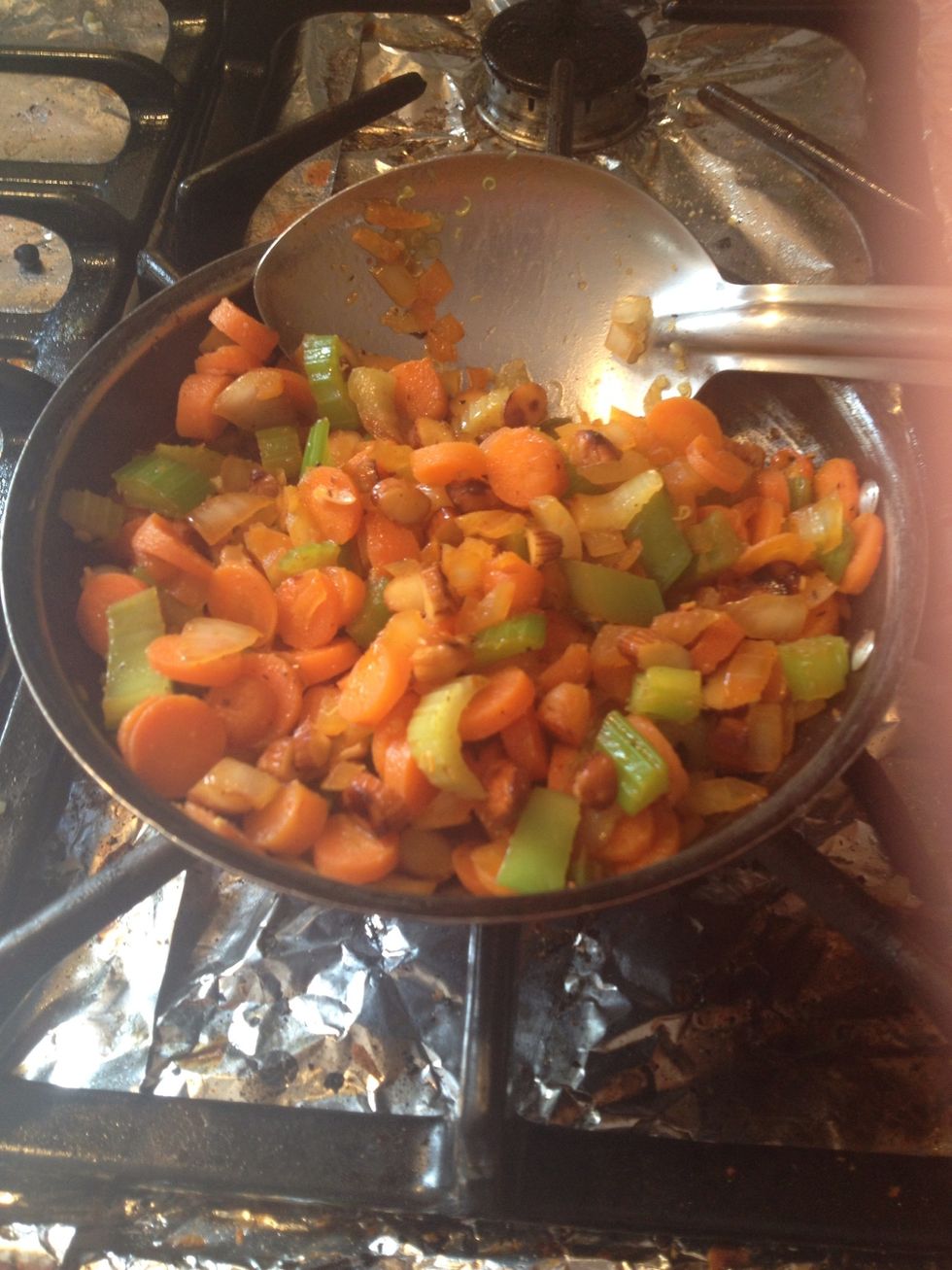 After 5 minutes open lid and Move veggies around and leave the lid off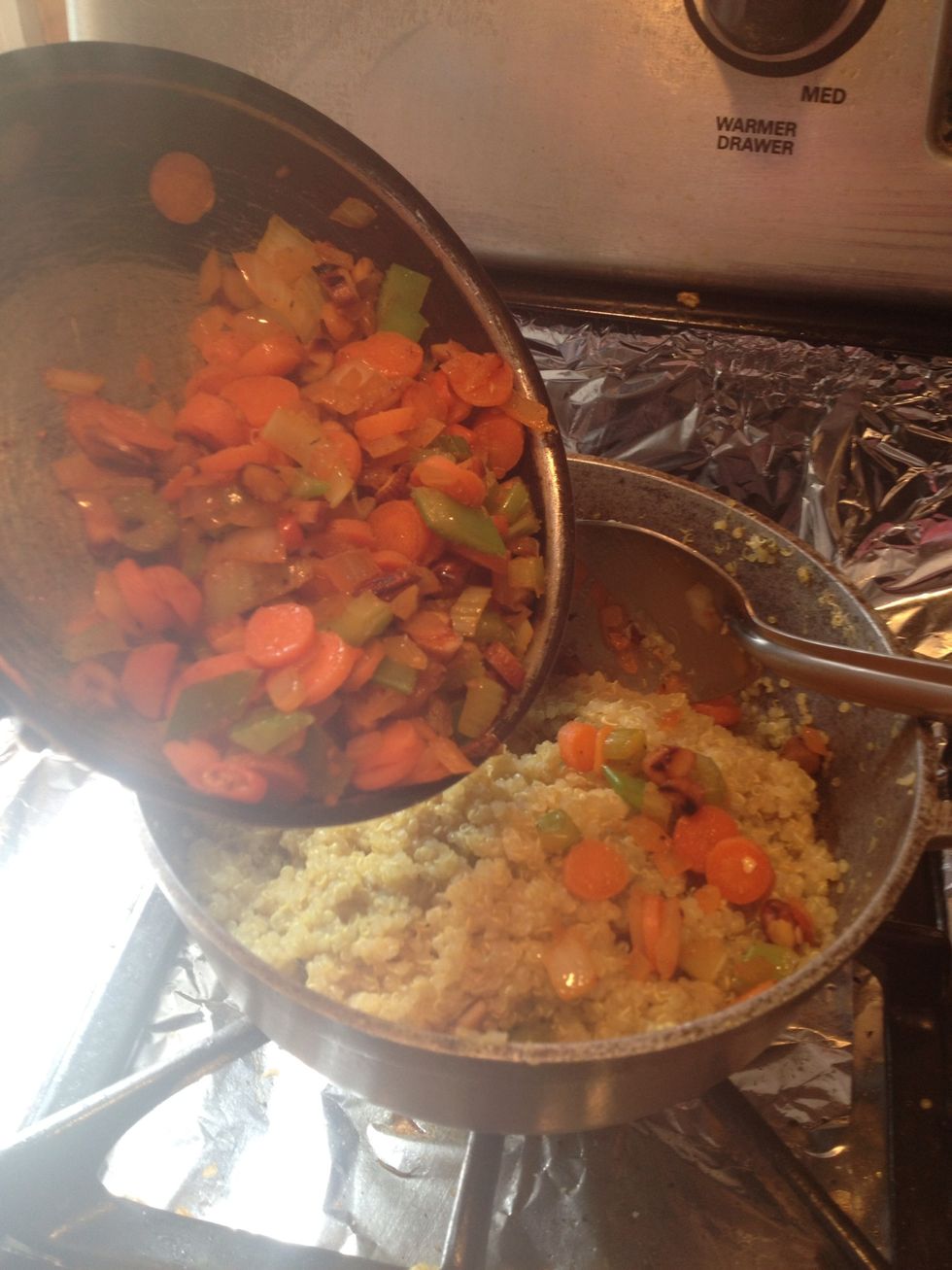 Once veggies are cooked add to quinoa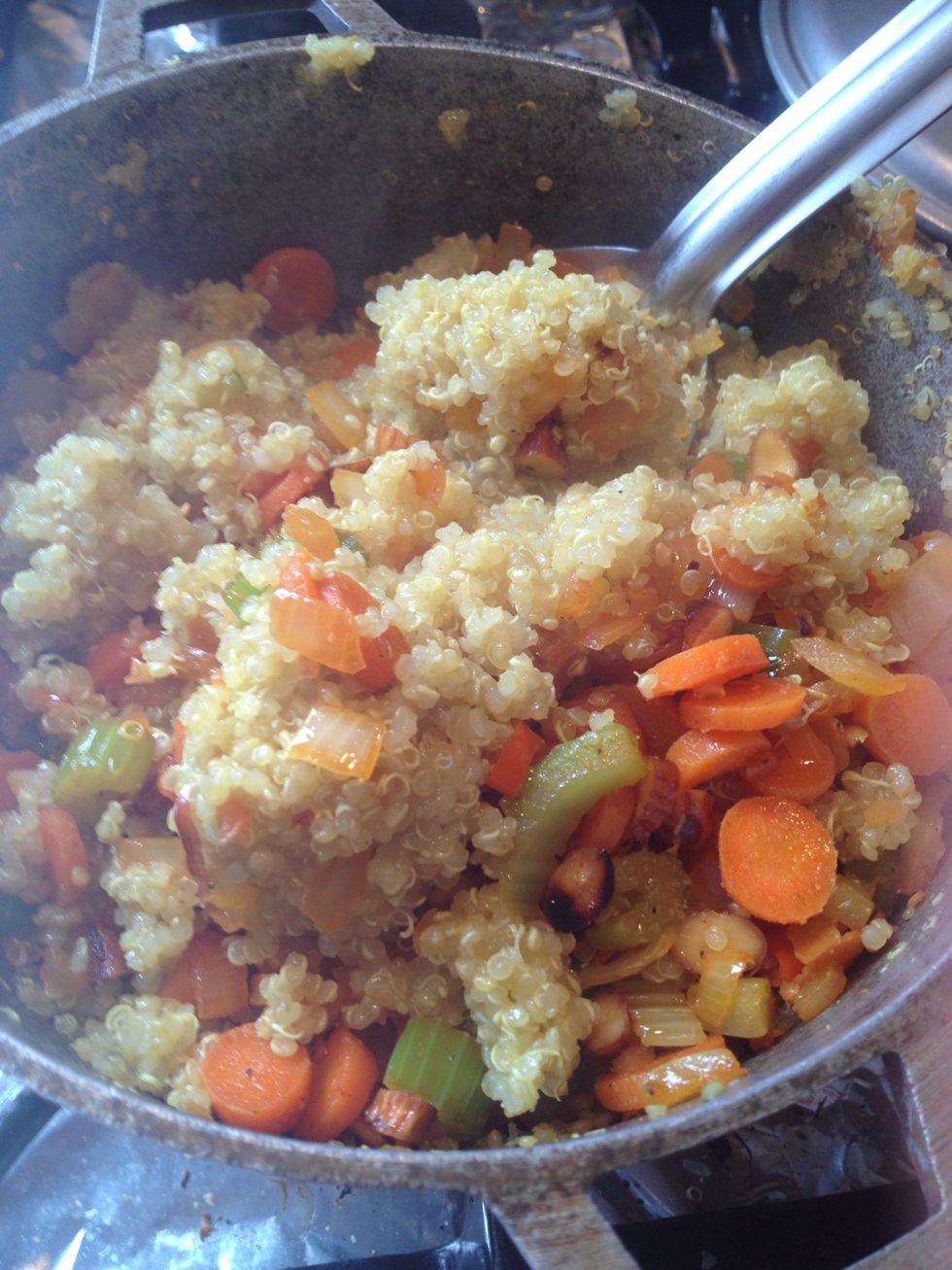 Fold veggies in quinoa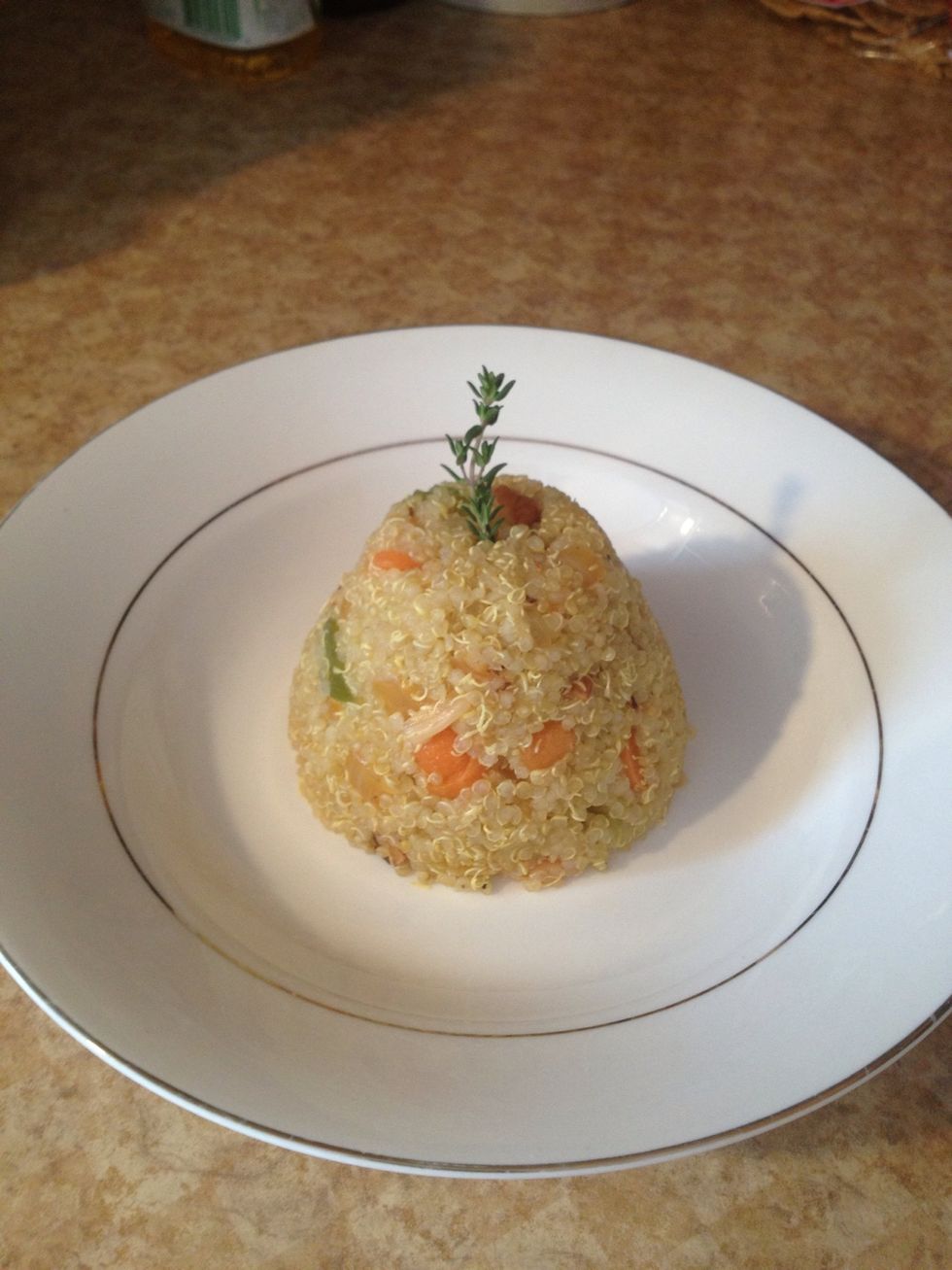 Listo! Ready! Can be enjoyed with black beans. Delicioso!
3.0 Baby carrots
1.0 Celery
1/2c Chopped onions
1.0 Hot pepper (Tabasco pepper)
1/2tsp Adobo seasoning
1.0pch Cayenne pepper (optional)
1.0pch Garlic Powder
7.0 Almonds
1/3c Water
1.0c Quinoa
1.0pch Pepper
1.0pch Goya sazon